Na Ko Lantę dotarliśmy promem z pięknej, aczkolwiek zatłoczonej Koh Phi Phi. Ko Lanta jest archipelagiem 52 wysp, a największymi z nich są Ko Lanta Yai i Ko Lanta Noi. My zostaliśmy na Ko Lanta Yai, która ma około 27km długości i jest zdecydowanie mniej popularna od Koh Phi Phi, co od razu dało się zauważyć po znacznie mniejszej ilości turystów…
Udało nam się znaleźć bardzo ładny i tani pokoik tuż przy plaży z klimatyzacją i ciepłą wodą – w końcu wszystkie kosmetyki się przyjemnie pienią, cóż za luksus!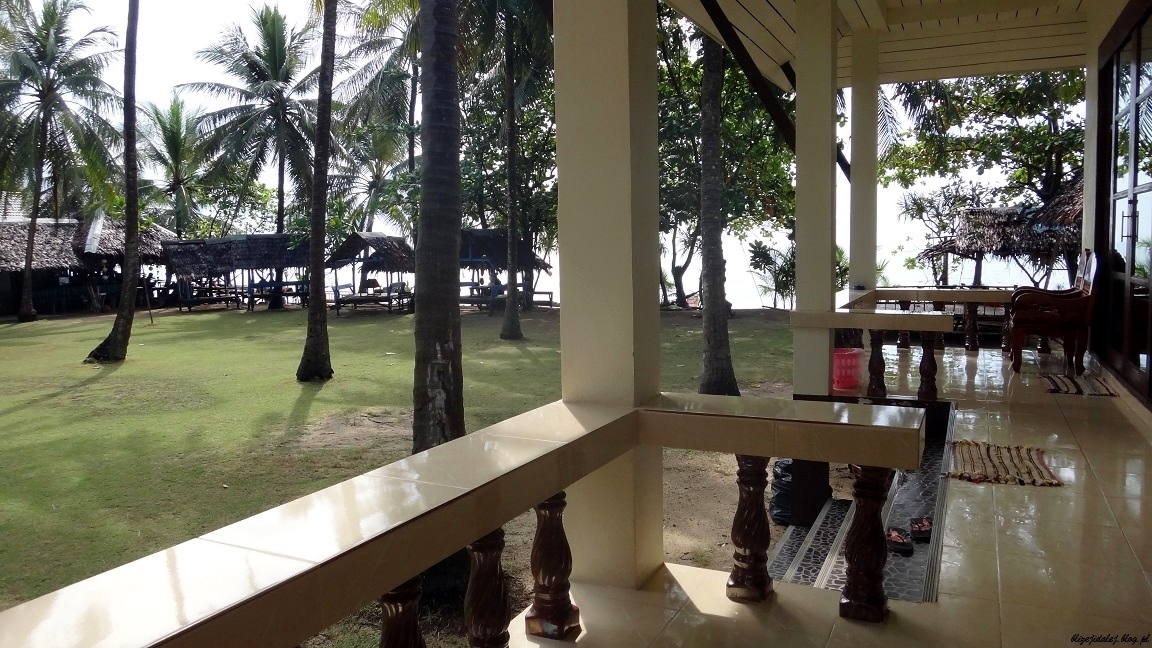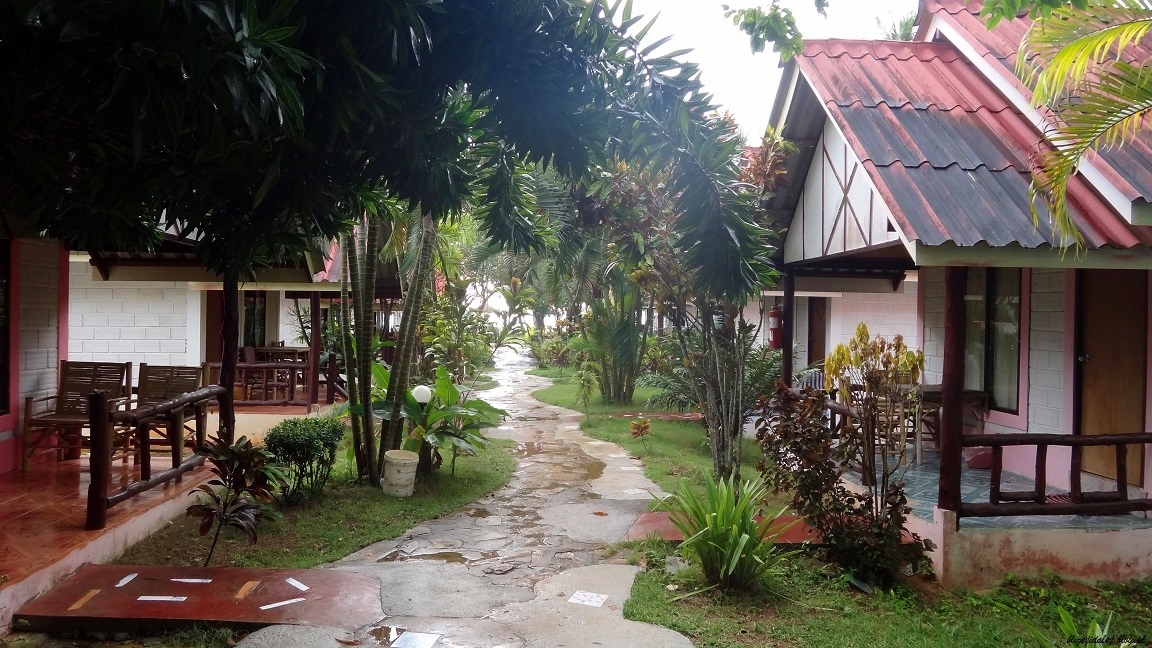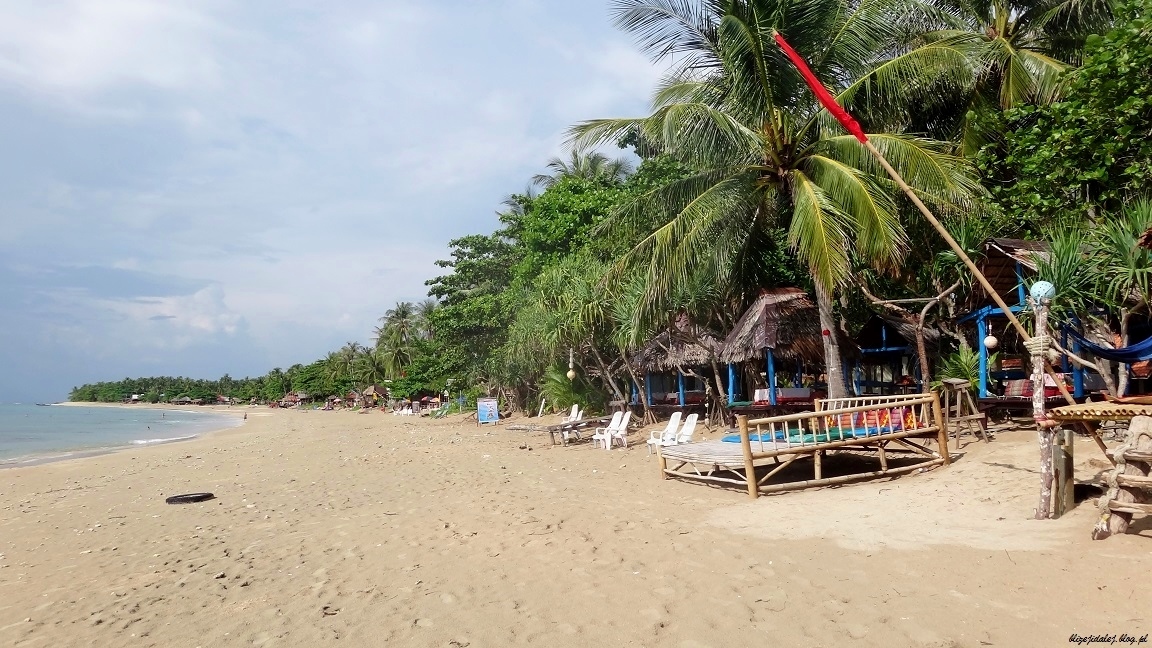 Mieszkańcy Ko Lanty to w przeważającej większości Muzułmanie, więc na wyspie znajduje się wiele meczetów. Wyspę jak zawsze postanowiliśmy zwiedzić skuterem, po szybkich negocjacjach wyruszyliśmy w drogę. Nasz stylowy rumak słabo, ale jednak dawał radę na górzystych i wyboistych drogach.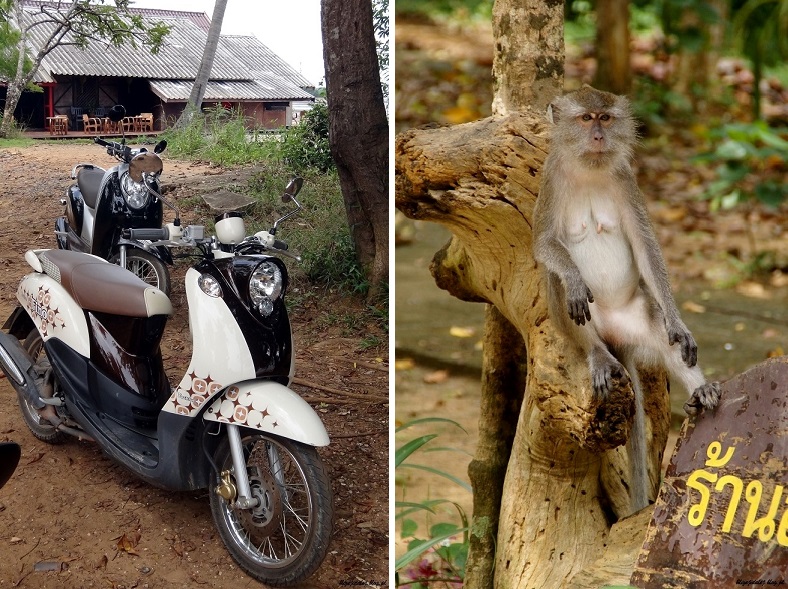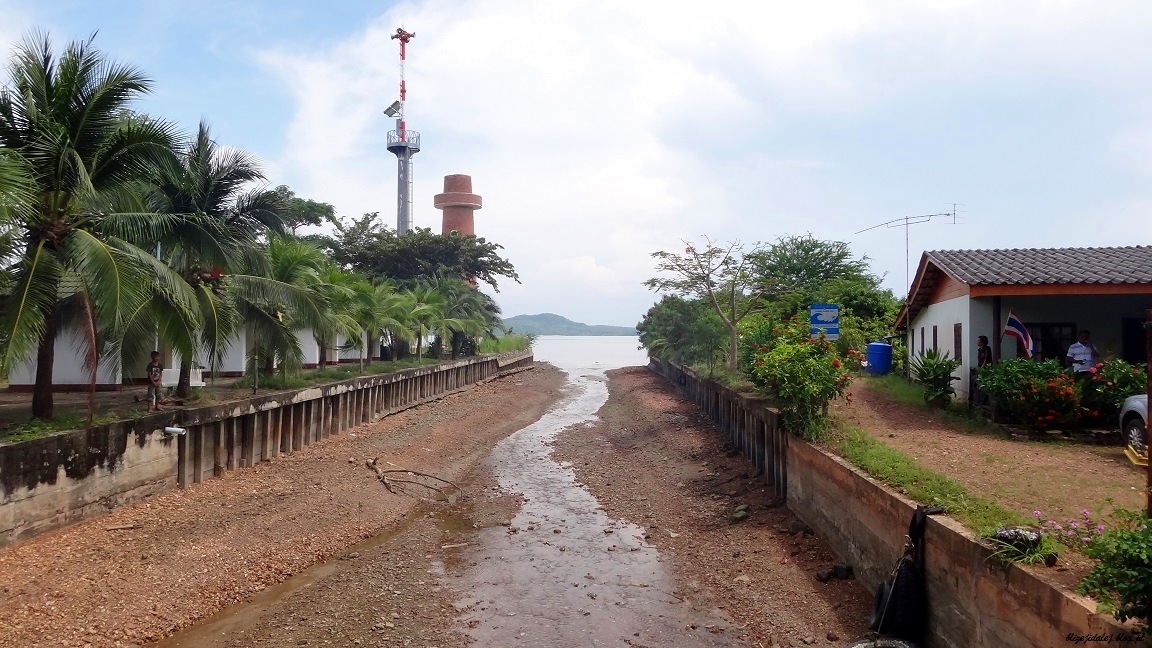 Mijaliśmy plantacje bananów i kauczuku, zagubione i bezludne plaże, słonie czy też wioski rybackie. I tak na sam koniec dotarliśmy do Parku Narodowego Mu Ko Lanta, niestety na zwiedzanie było już za późno…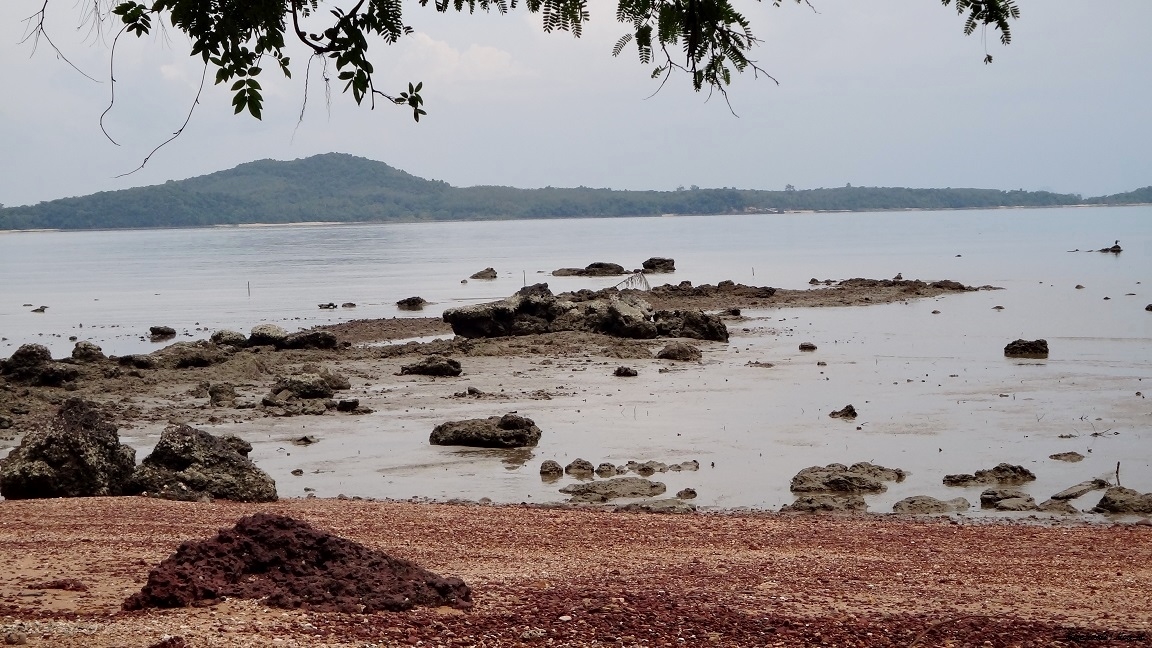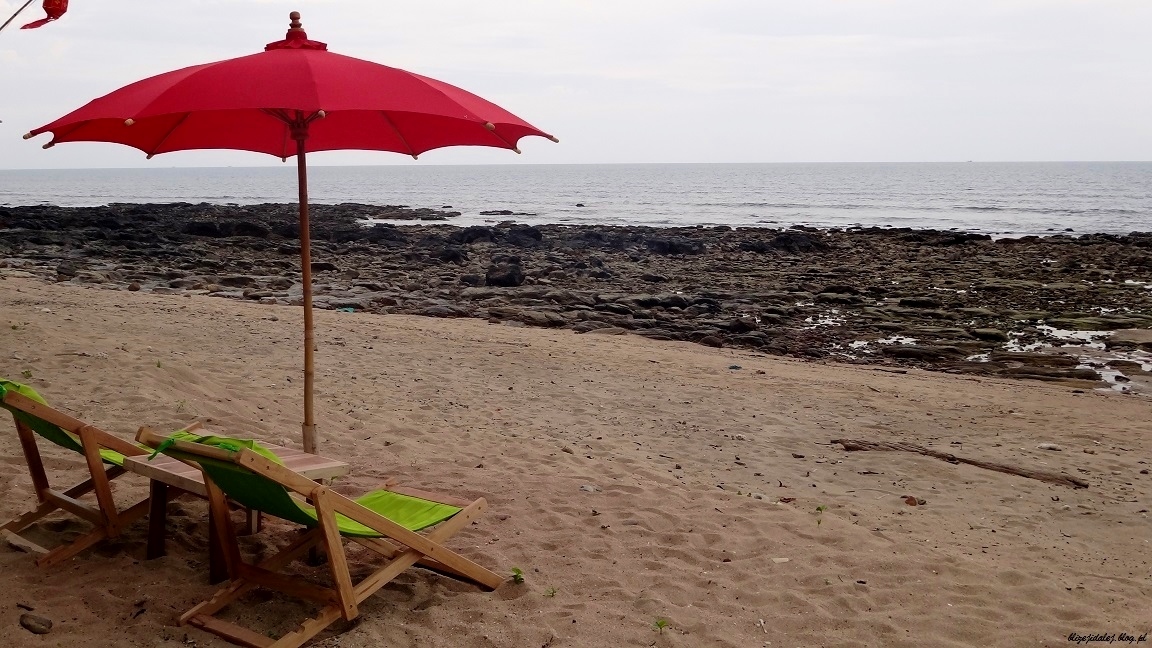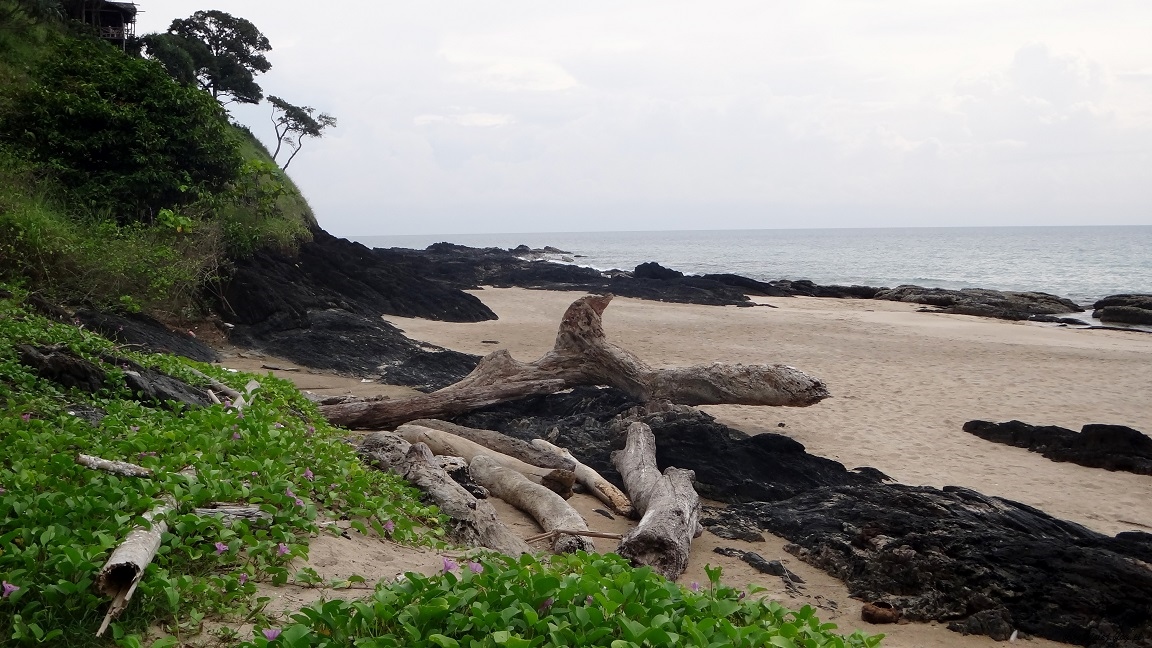 Na wyspie rozkoszowaliśmy się przepyszną kuchnią… rybki, owoce morza i kurczak na milion sposobów. Już tak się przyzwyczaiłam do ryżu, że dzień rozpoczynam od kurczaka słodko-ostrego, a na obiad koniecznie musi być rybka. Bardzo lubię ostrość w potrawach, jednak będąc w Tajlandii poprosiłam tylko raz o ostre danie, które okazało się być niejadalne… W związku z tym zawsze proszę o troszkę pikanterii i tak pani przyniosła mi rybkę z europejskim poziomem ostrości, czyli dwie papryczki chilli – aż dwie papryczki na jedną małą rybkę – wow, jest moc!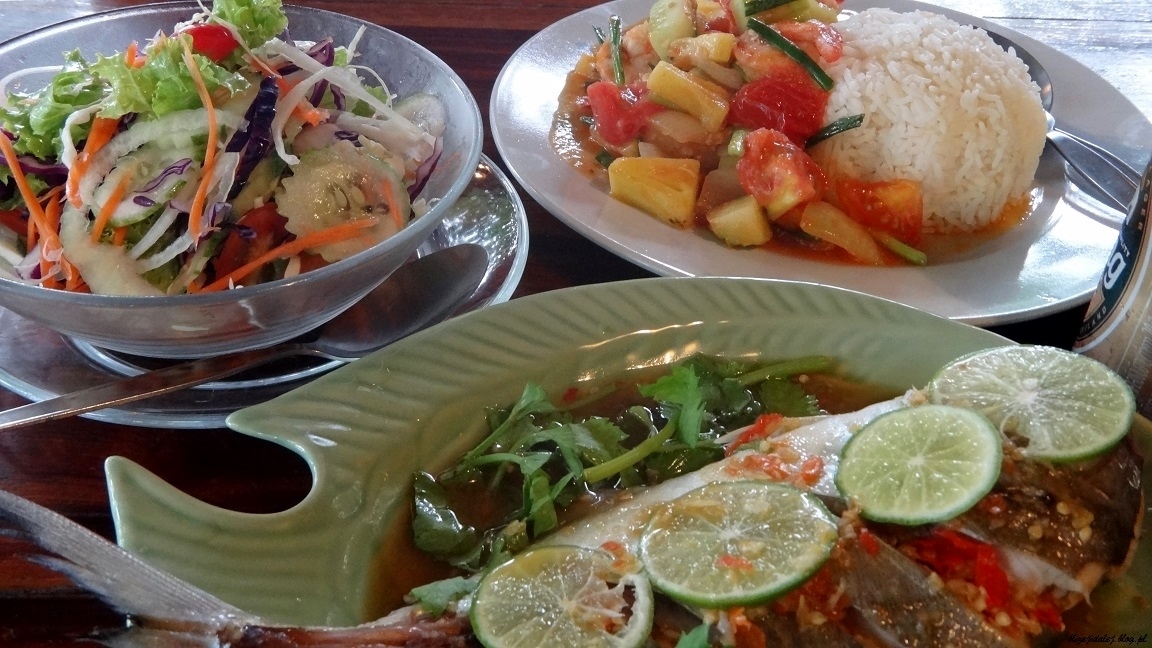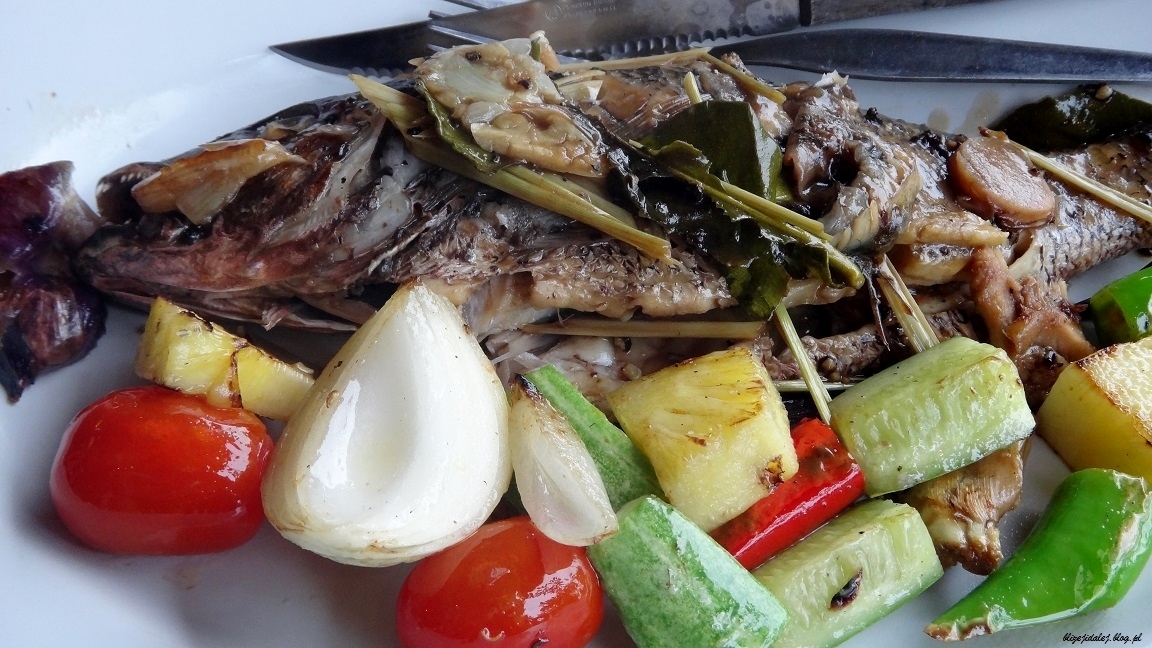 Wieczorem postanowiliśmy zażyć orzeźwiającej kąpieli i przy okazji zrelaksować się przy zachodzącym słońcu. Plan był dobry, ale już po chwili wylegiwania się, stwierdziłam że coś mnie podgryza i łaskocze, więc natychmiast uciekłam z wody, a Piter chwilę później. Nie wiedzieliśmy o co chodzi i co się dzieje… ale obok, w plażowej knajpce zobaczyliśmy roześmianych lokalsów – już wiedzieliśmy, że dostarczyliśmy im nie lada atrakcji i pewnie wiedzą coś więcej na temat podgryzających wodnych stworów. Okazało się, że to meduzy, bardzo małe i prawie niewidoczne oraz na szczęście totalnie nie szkodliwe…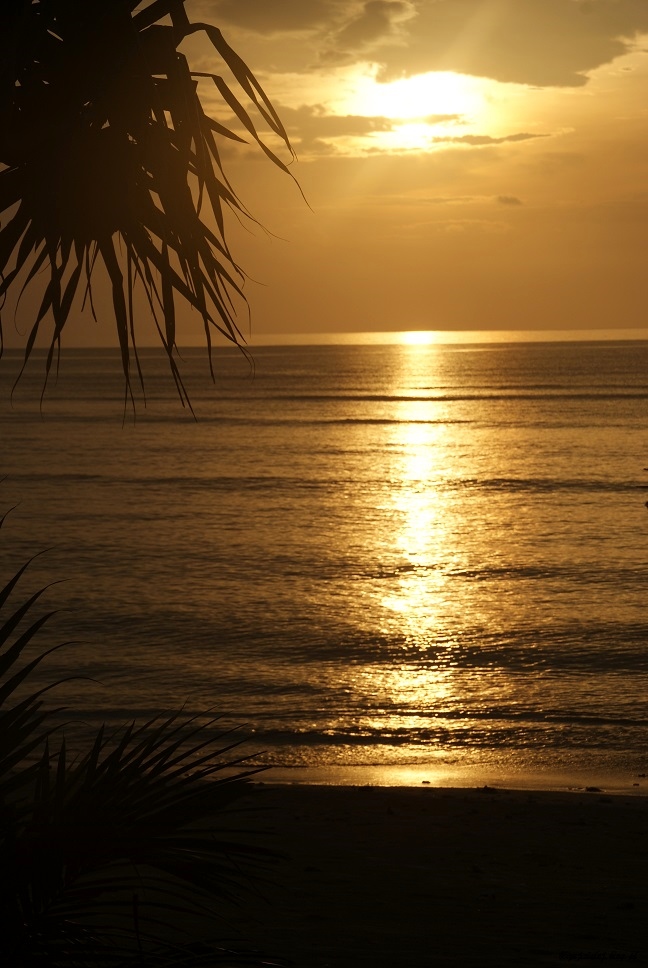 Ko Lanta jest najdzikszą i najbardziej pierwotną wyspą na jakiej byliśmy w Tajlandii. Piękno natury, które jeszcze nie zostało ujarzmione przez ludzi, bezludne plaże aż po horyzont, klify, bujna roślinność, szalone małpy i cudownie uśmiechnięci ludzie – wszystko co potrzebne aby się zrelaksować leżąc na hamaku z niespiesznie popijanym drinkiem z palemką (a jakże)!
---
You might also like