Zwiedzając chorwackie wybrzeże i na bieżąco planując kolejne przystanki, Bośnia stale wracała do naszych rozmów i kusiła, żeby choć na chwilę zajrzeć do całkowicie dla nas nieznanej krainy. Bośnia i Hercegowina kojarzyła nam się przede wszystkim z wojną domową, która w nieodległej przeszłości przetoczyła się przez kraj (w latach 1992-1995), jednak opinie i zdjęcia z tego zakątka zachwycały coraz bardziej :)
Wyjeżdżając z Trogiru, mieliśmy do wyboru kierunek Dubrownik albo Mostar i szczęśliwie zdecydowaliśmy się na Mostar – mogę tylko powiedzieć, że to był doskonały wybór! Miasto jest pięknie położone w Kotlinie Mostarskiej nad samym brzegiem Neretwy. Główną atrakcją miasta jest Stari Most i starówka, które w 2005 roku zostały wpisane na Listę Światowego Dziedzictwa UNESCO.
Po dotarciu do miasta, bez zbędnego przeciągania podążamy na spacer w kierunku słynnego Starego Mostu, który dzieli miasto na dwie części – bośniacką i chorwacką. Po drodze zaglądamy do meczetu Nesuh-Aga Vucjakovic Mosque i wspinamy wąziutkimi, pionowymi schodkami na wieżę. Genialny widok rozciąga się z minaretu na miasto z górami w tle :)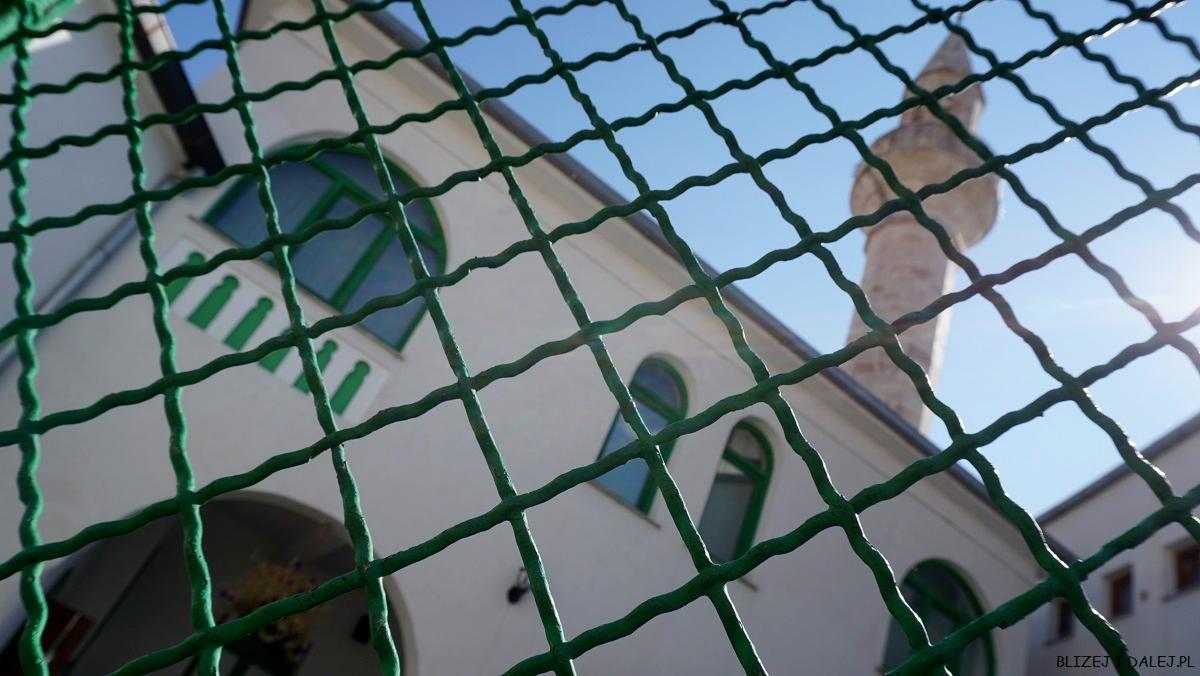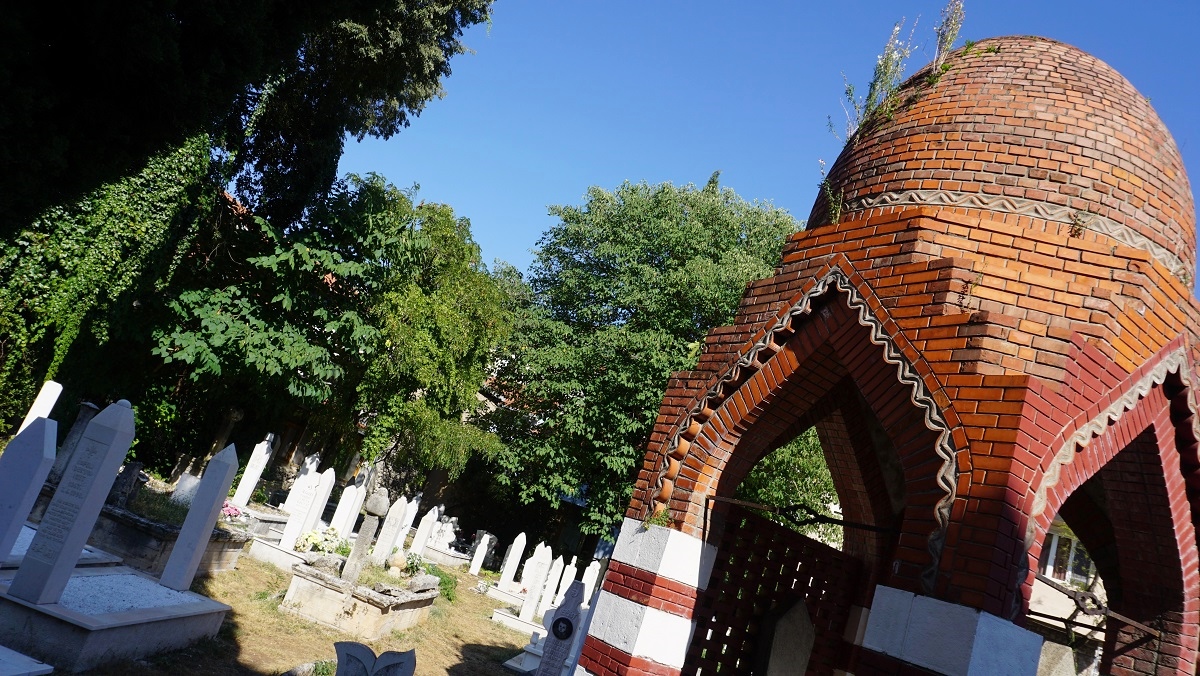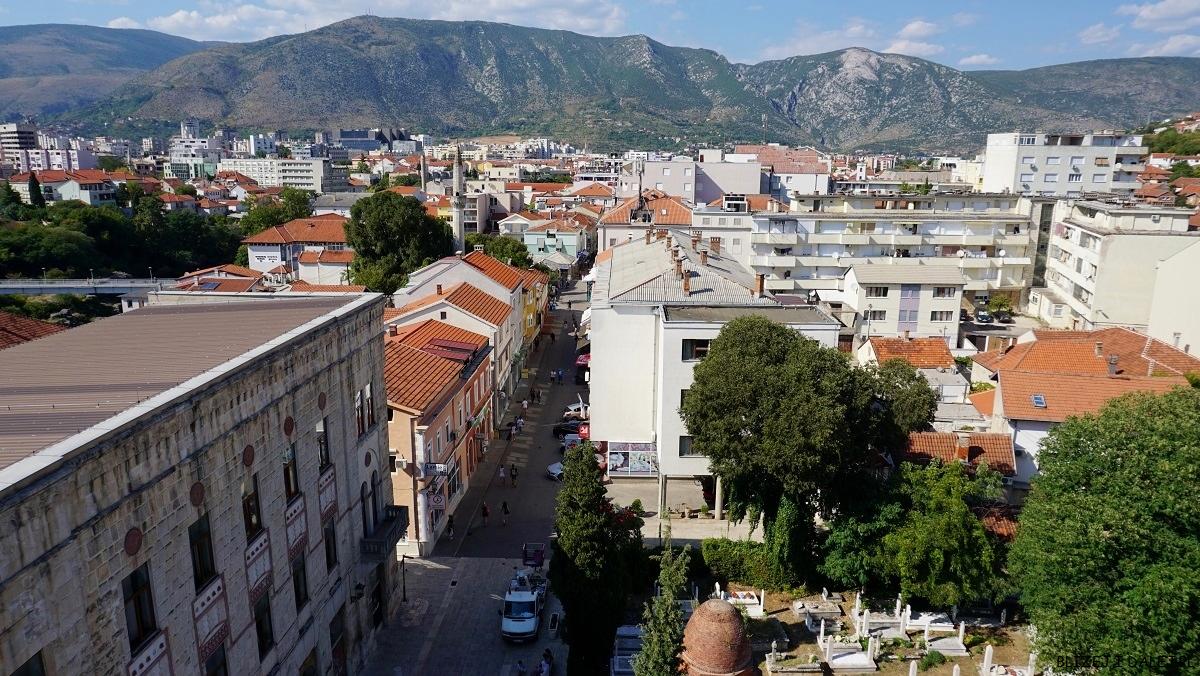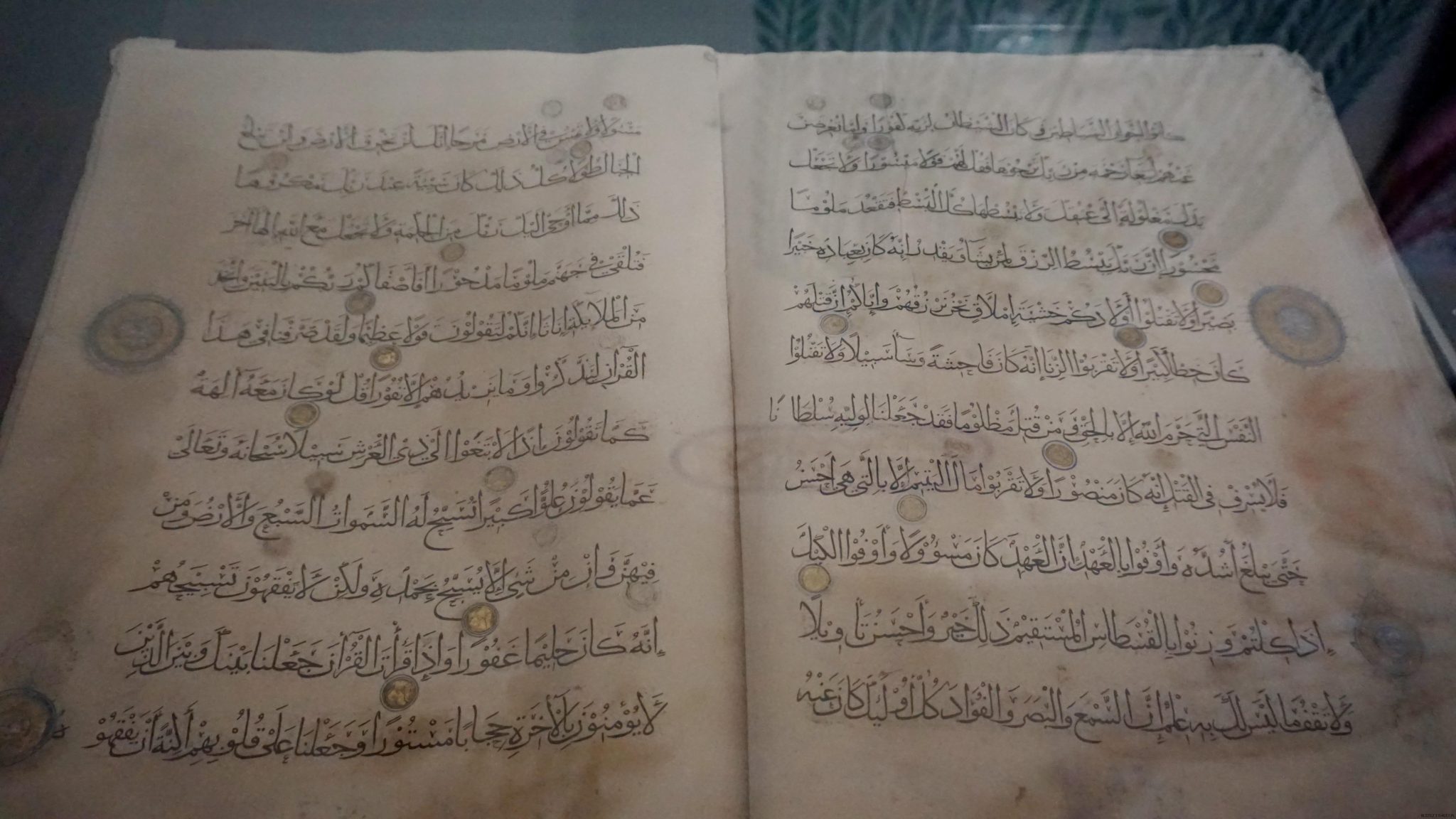 Docieramy do targowiska Kujundziluk, gdzie zachwycamy się ręcznymi wyrobami, chustami, metalowymi kagankami do parzenia kawy… aż oczy się świecą! I my skusiliśmy się na zakupy w tym miejscu, nie mogliśmy sobie odmówić małego, niezwykle uroczego metalowego młynka do pieprzu :) Dla wszystkich, którzy mają w planie spacer po starówce Mostaru, pamiętajcie o wygodnych butach – cała starówka to urocze kocie łby na których nie raz łapaliśmy poślizg ;)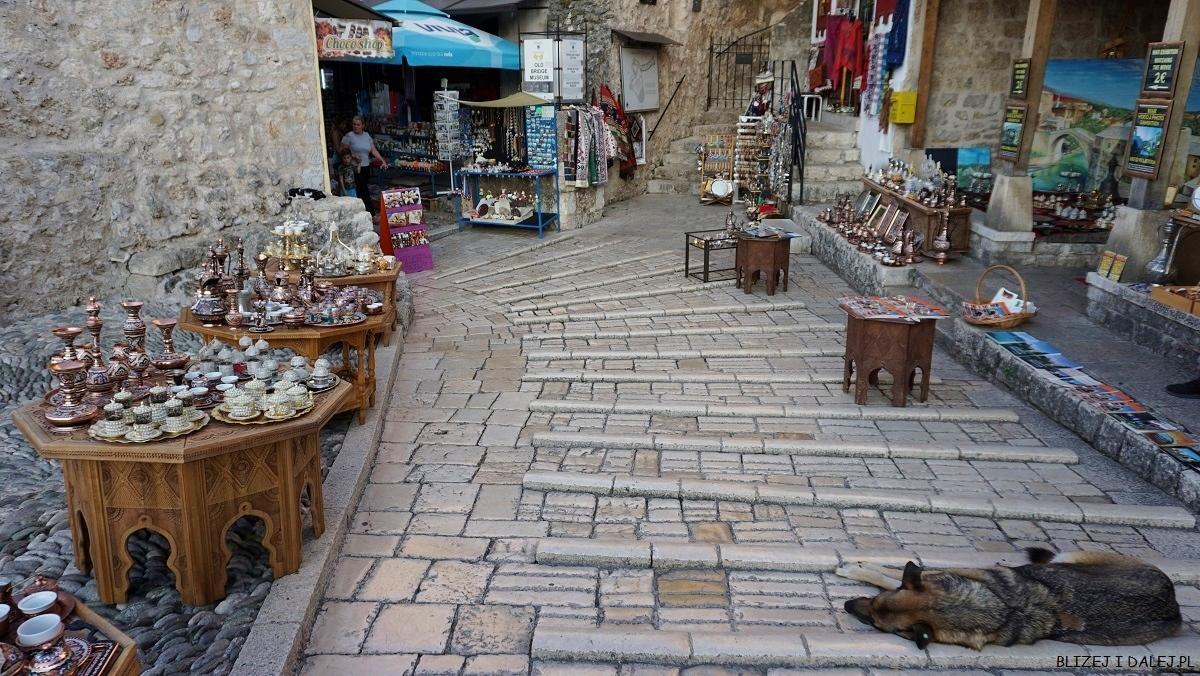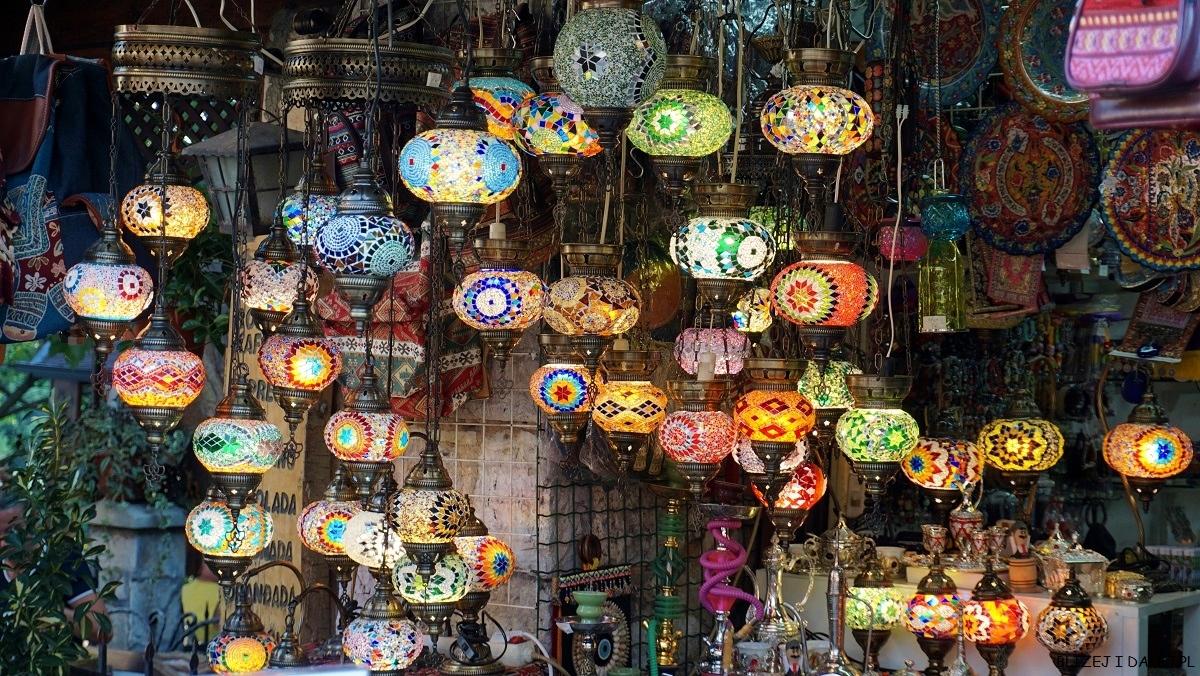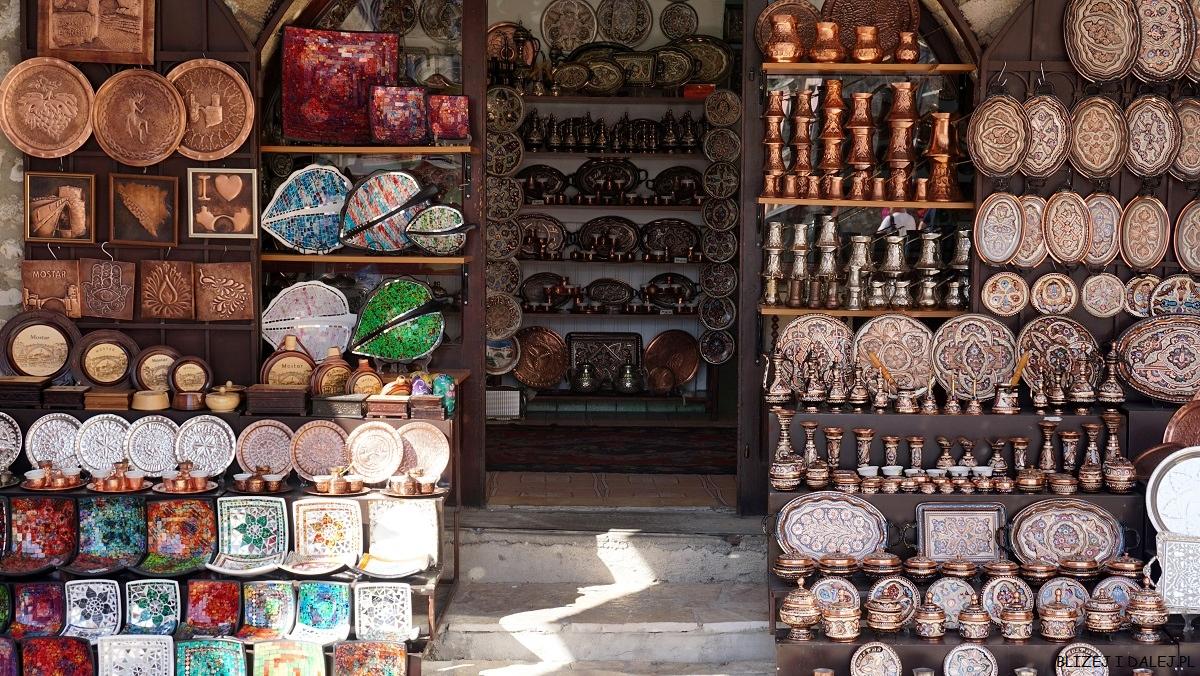 Dotarliśmy! W końcu naszym oczom ukazał się słynny łukowaty most, który został doszczętnie zburzony w trakcie wojny a następnie odbudowany w 2004 roku. Stari Most doskonale się prezentuje zarówno z oddali jak i z bliska :) W przeszłości z mostu do wody skakali śmiałkowie chcący potwierdzić swoje męstwo, obecnie skoki stanowią atrakcję turystyczną. Dodam, że punkt skoku do lustra wody dzieli ok. 6-7 pięter – szaleństwo! Stari Most to także genialny punkt widokowy na okolicę :)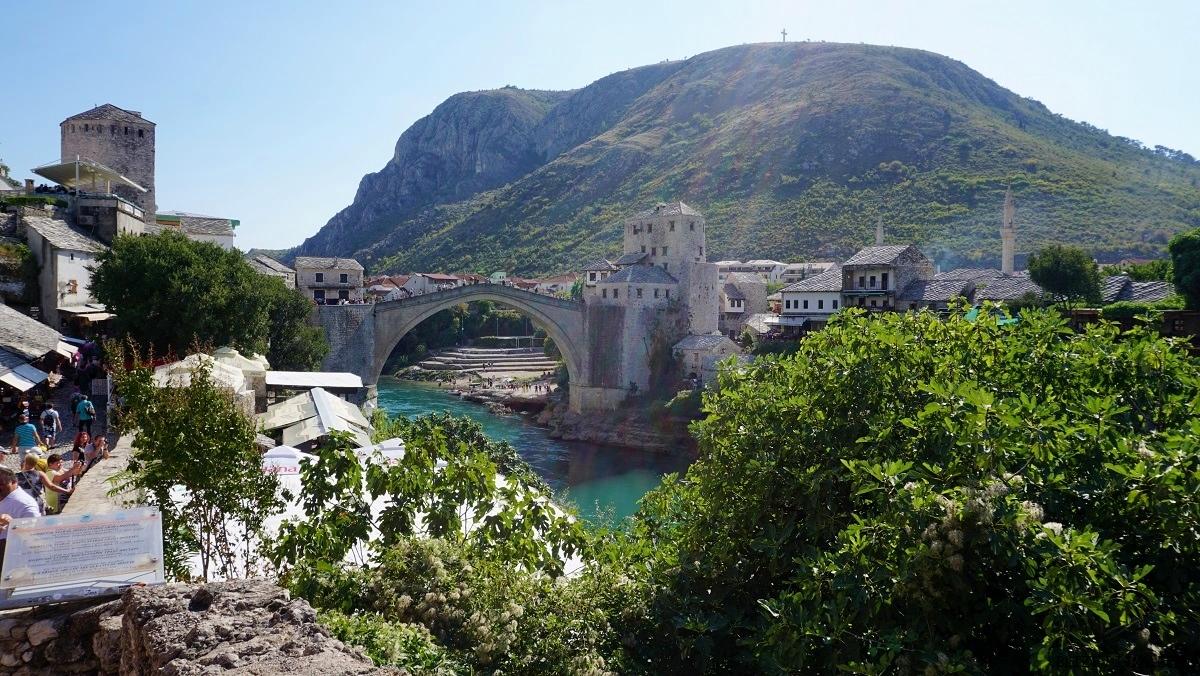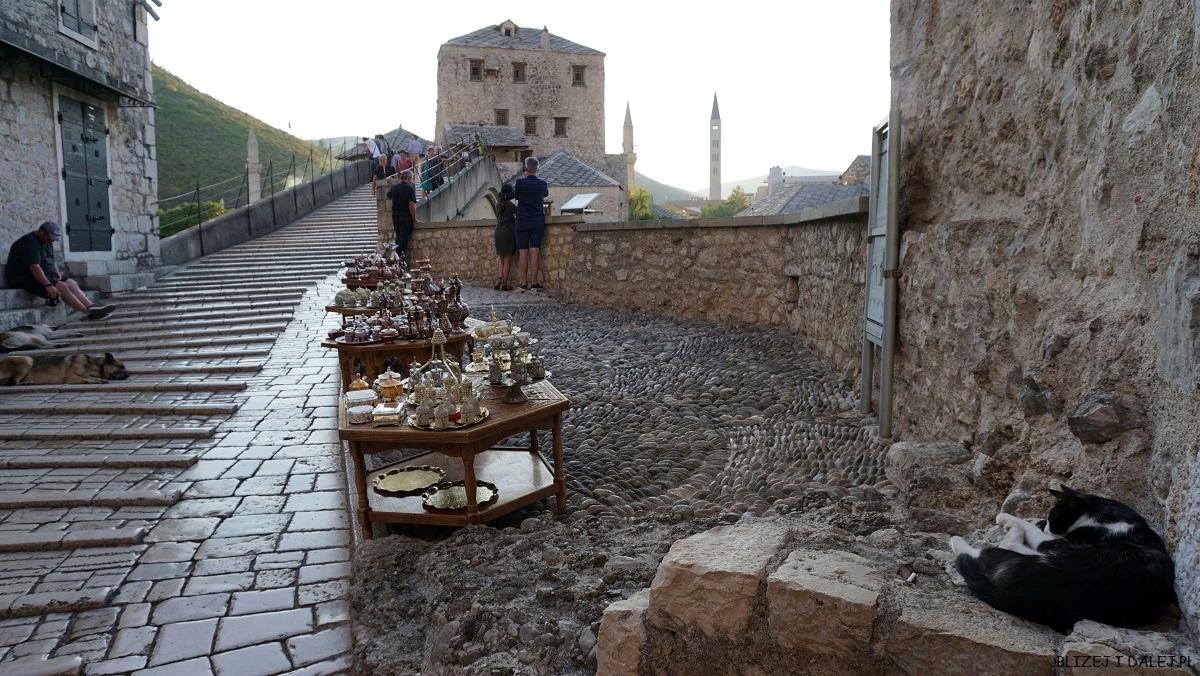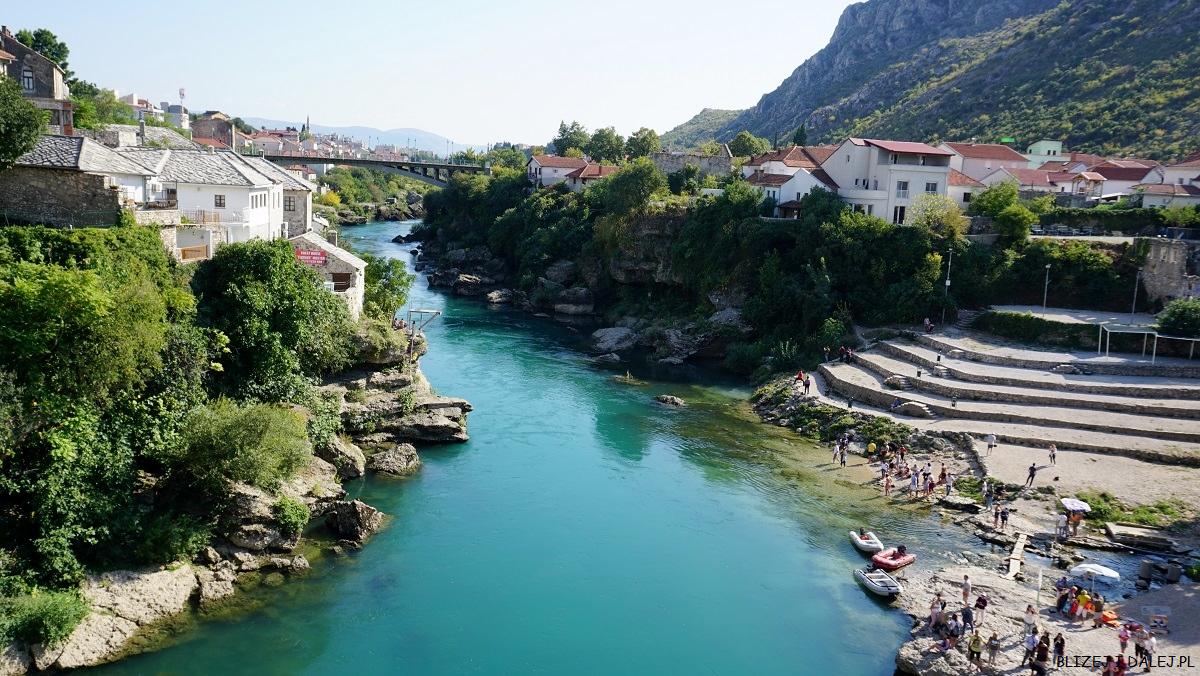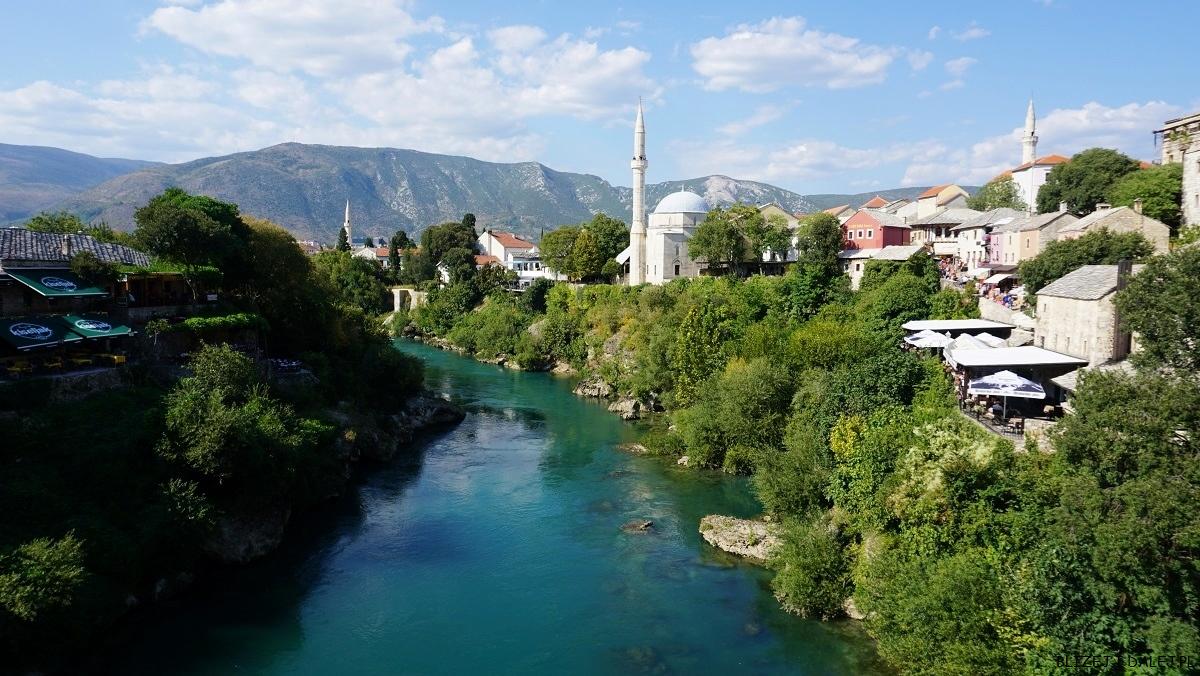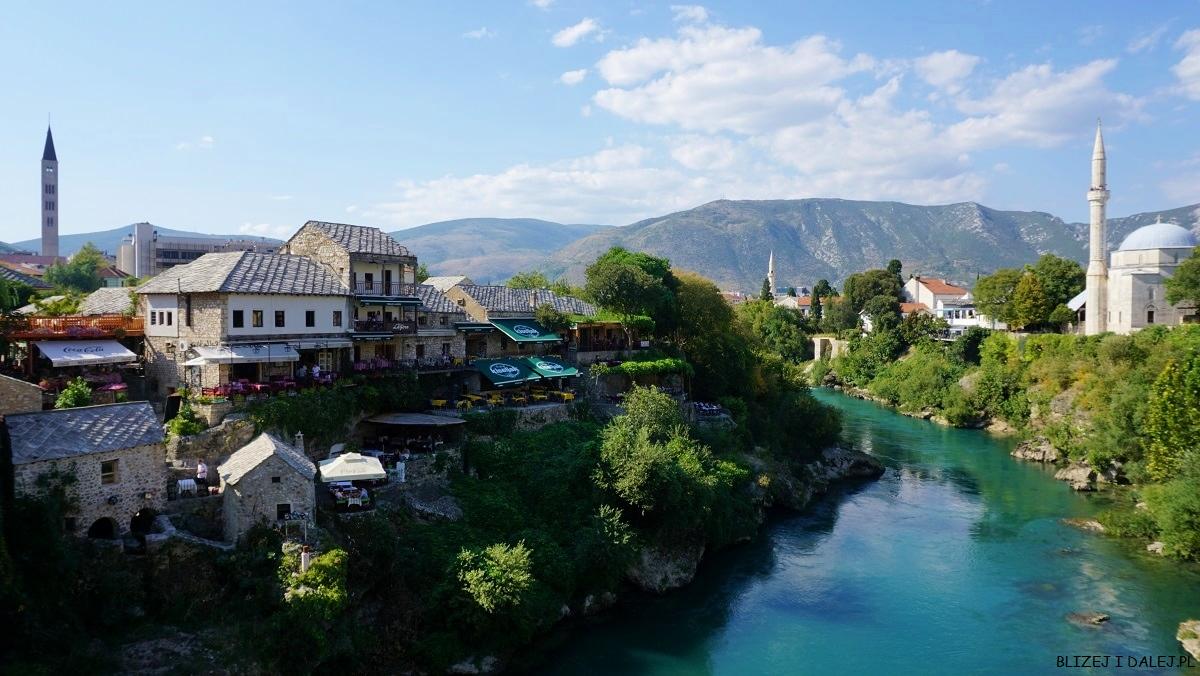 Nad rzeką mieści się mnóstwo restauracji, knajpek i kawiarenek – zaznaczę, że znacznie łatwiej jest tu zapalić sziszę niż wypić piwo ;) Jednak na wytrwałych czeka doskonała nagroda w postaci "Mostarsko" w kuflu! A z dołu jest doskonały widok na szaleńców skaczących z mostu – widzicie go? Drugi już się szykuje ;)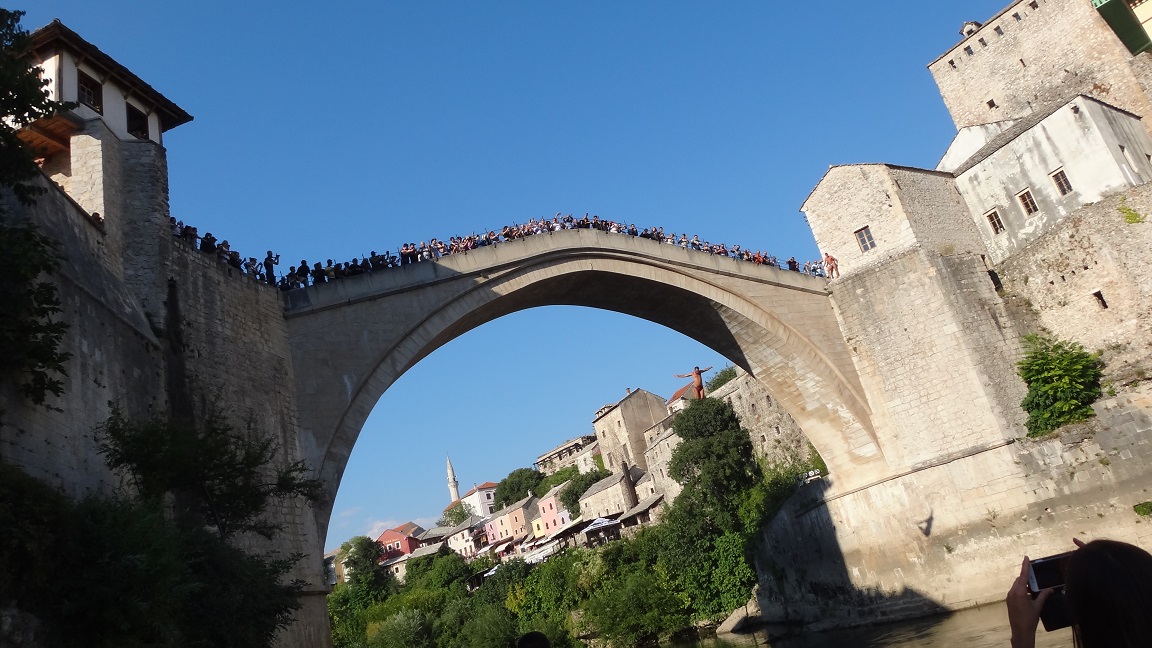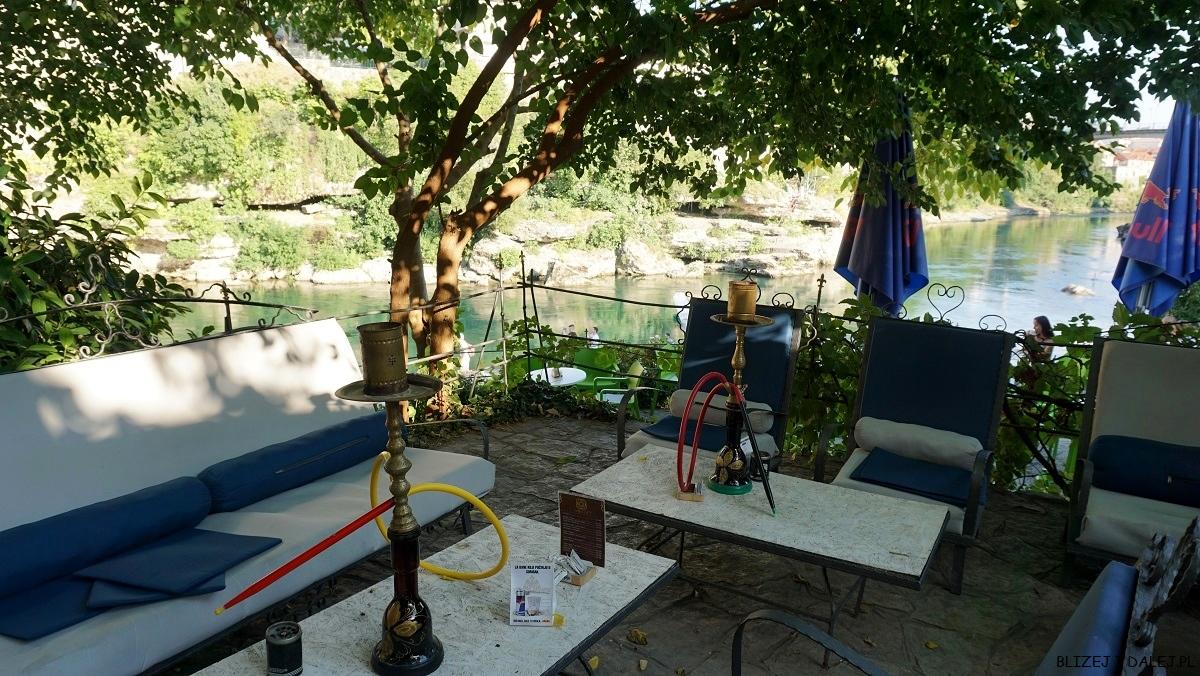 A gdzie znajdziecie najlepszy widok na kamienny most? Doskonały punkt widokowy rozpościera się z meczetu Koski Mehmed Pasha tuż nad rzeką Neretwą.
Po przekroczeniu mostu rozglądaliśmy się za polecaną, bałkańską restauracją Tima – Irma, zamówienie przyjęte, pozostaje tylko oczekiwanie na jedzenie które umilamy sobie obserwując ludzi wokół nas. Cały świat tu jest! Mnóstwo wycieczek z Chorwacji na jeden dzień wybiera się do Mostaru na szybkie zwiedzanie miasta. Głodne brzuchy doczekały się w końcu uczty – zamówiliśmy cevapcici i mijesano meso, ale tego się nie spodziewaliśmy… porcje są absolutnie olbrzymie, więc śmiało można zamawiać na pół. Grilowane warzywa, pyszny ser, ajvar i rozpływające się w ustach mięso. To jest raj – raj dla mięsożerców! ;)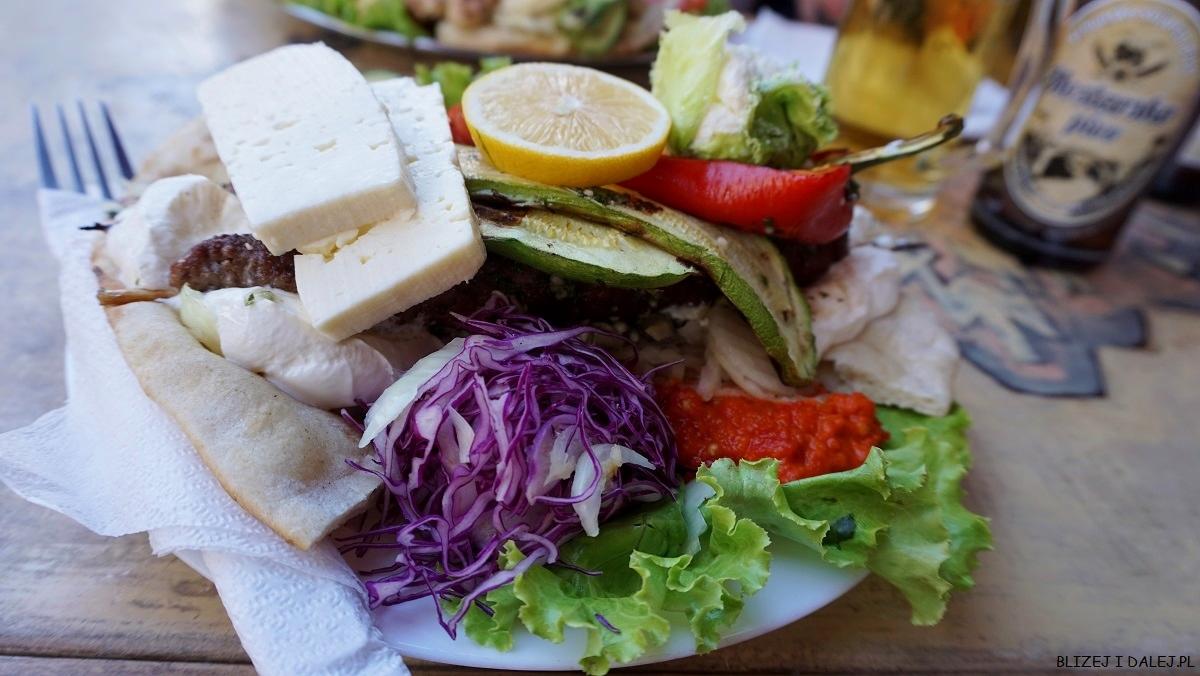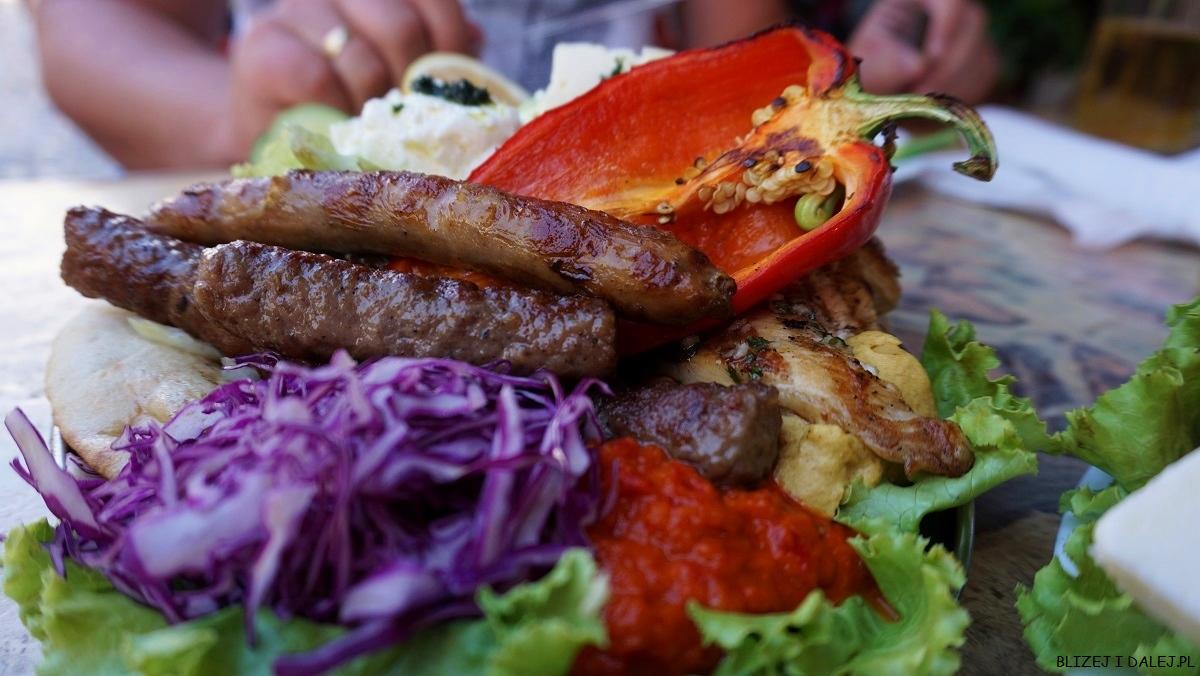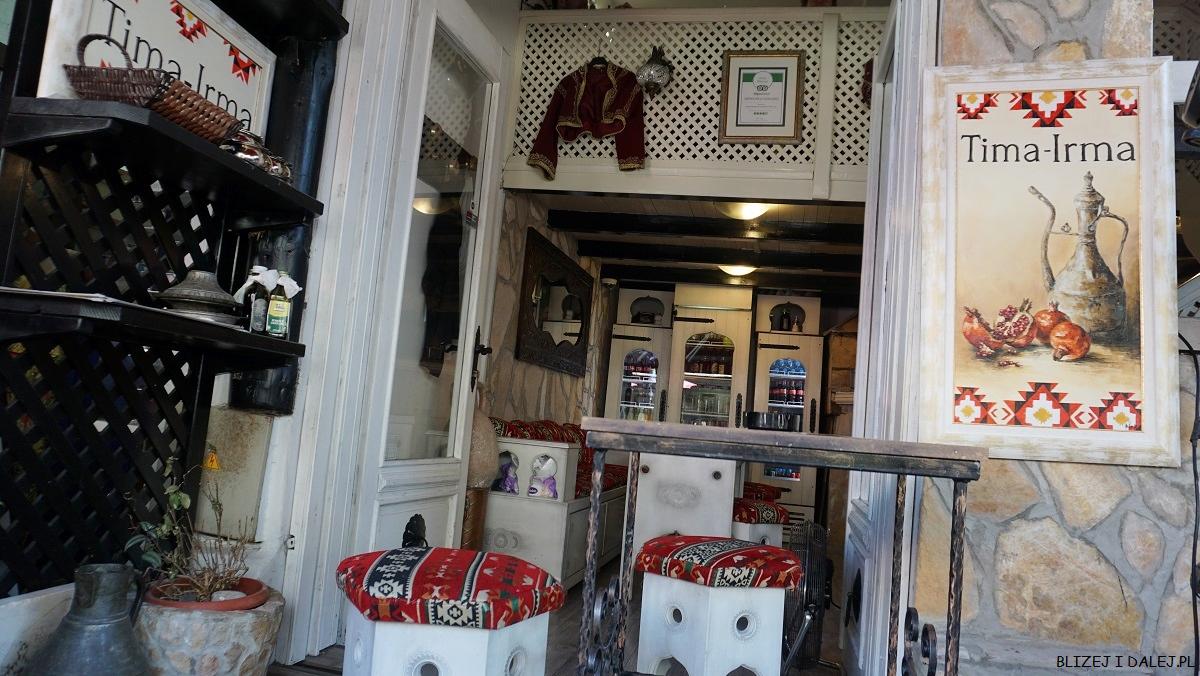 Mostar jest miastem wielokulturowym, mieszkańcy to między innymi chorwaci, serbowie i bośniacy a więc i kilka religii m.in. katolicyzm, islam i prawosławie – różnorodność widać na każdym kroku. Mnie to miasto absolutnie zachwyciło :) Poniżej jeszcze kilka zdjęć z tego uroczego zakątka świata.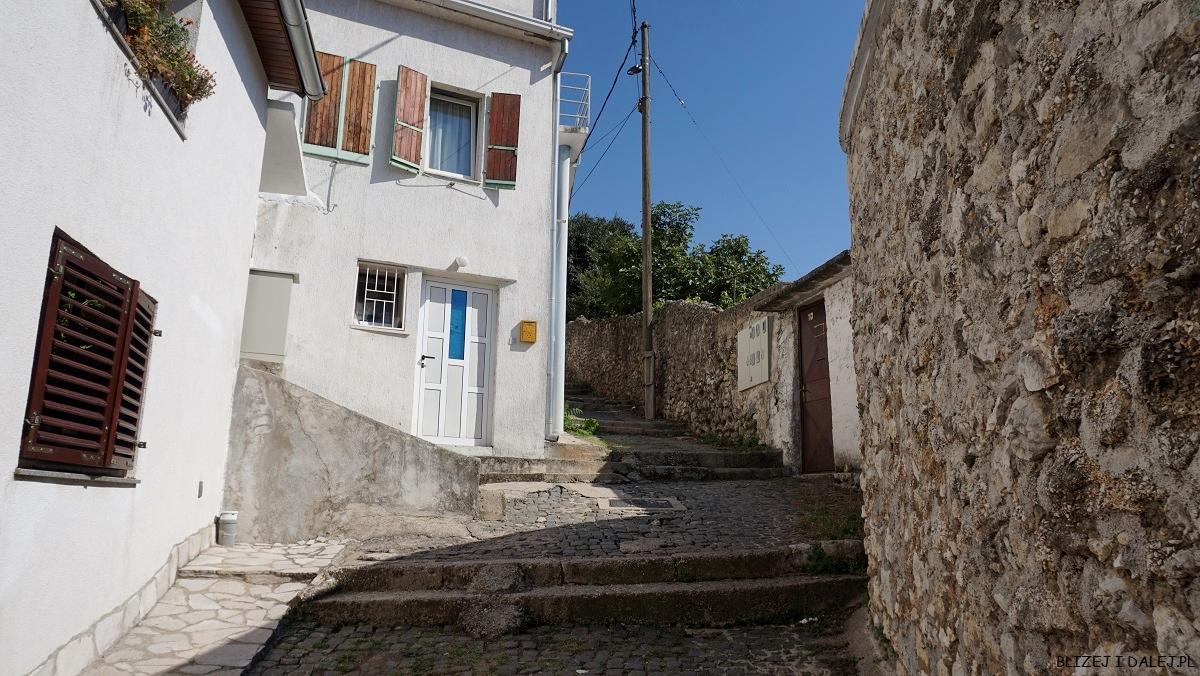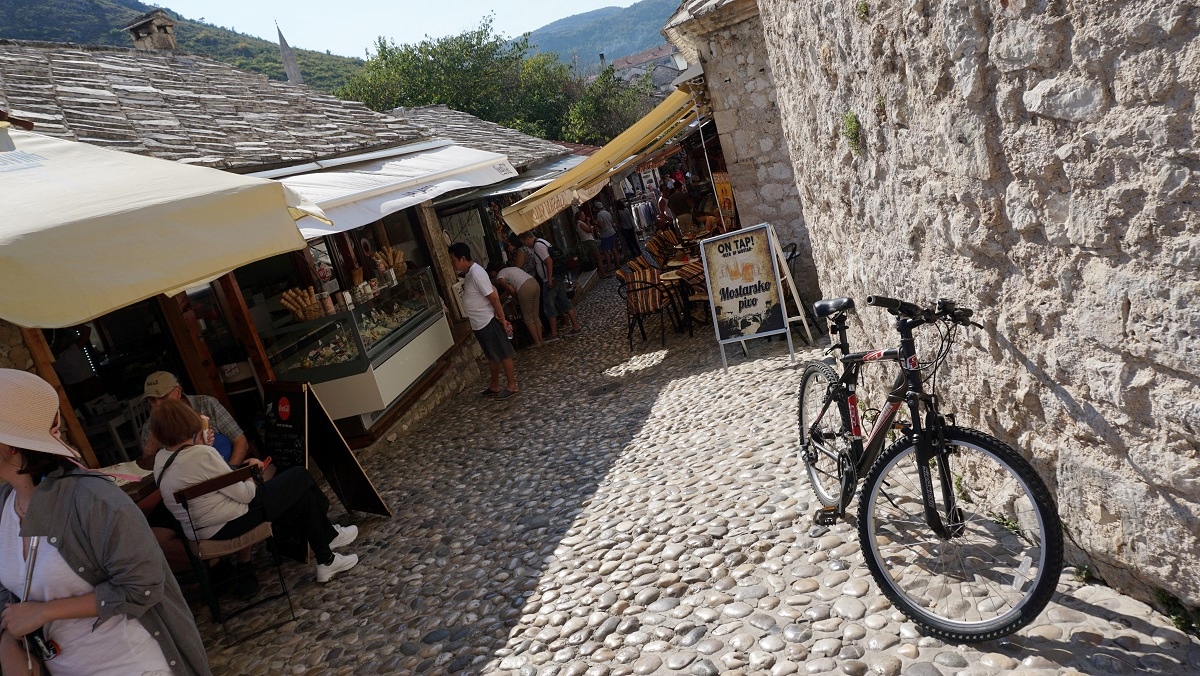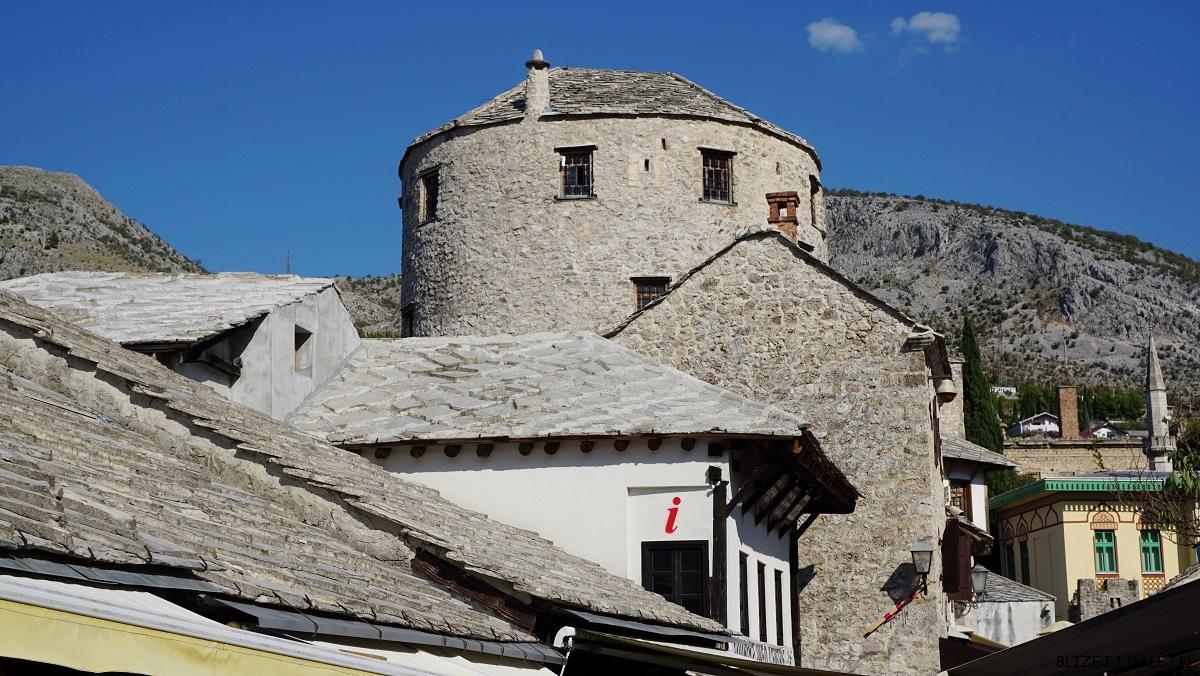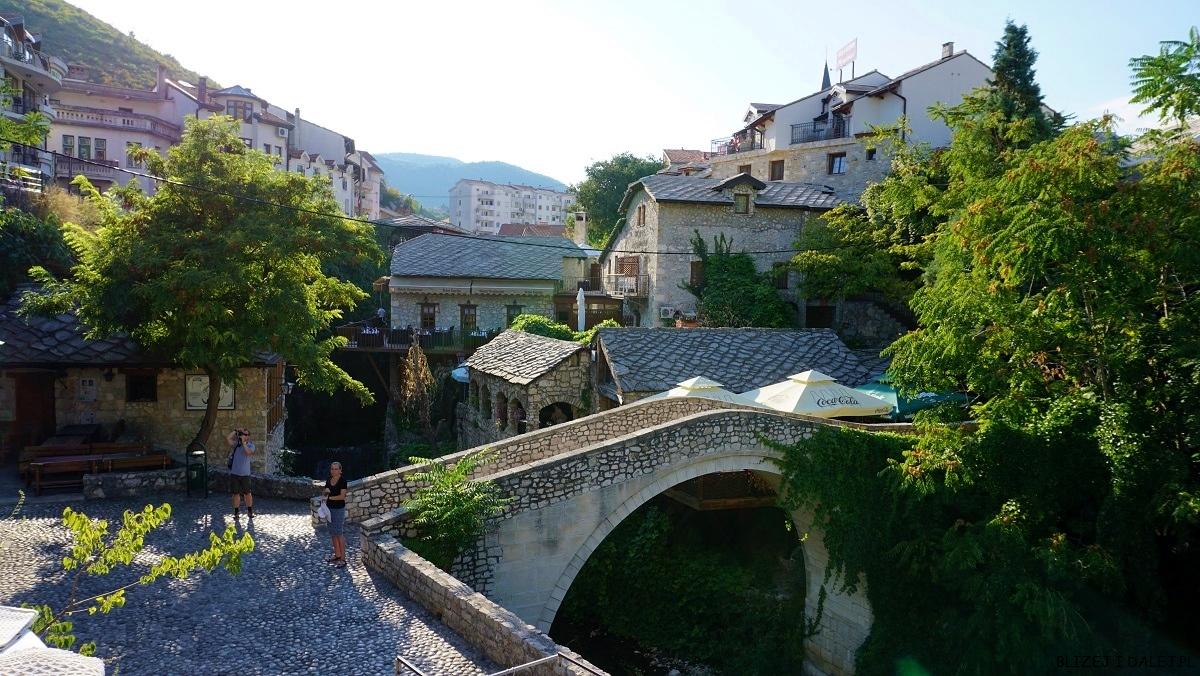 Pamiętajcie aby będąc w Bośni zamówić tradycyjną kawę – bardzo mi się podoba forma podania, choć jest pioruńsko mocna i słodka :)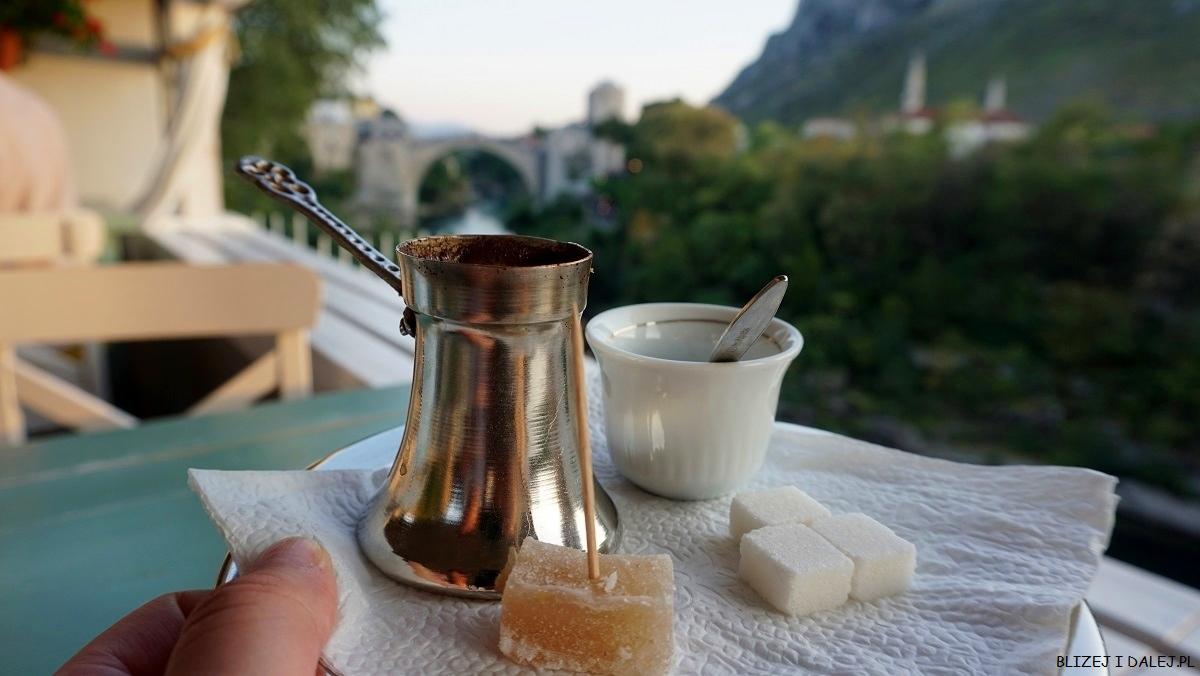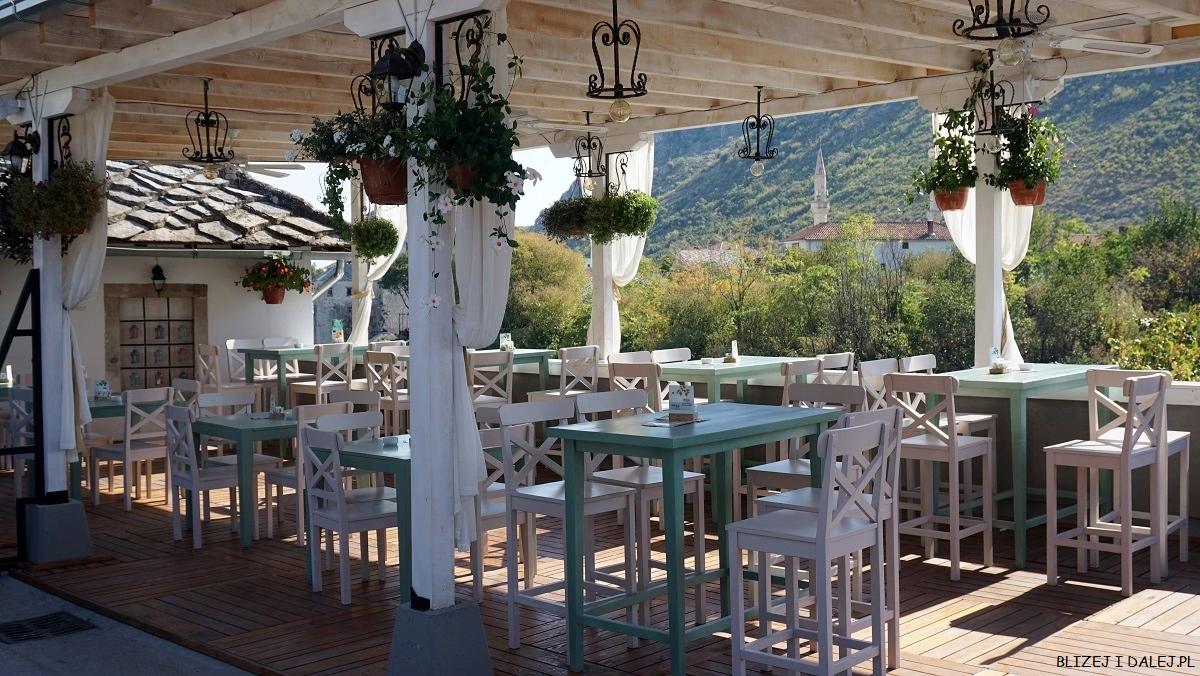 Gdzie spaliśmy? No cóż, nie mieliśmy szczęścia, jak się noclegu szuka w ostatniej chwili to różnie z tym bywa… Dostępny był tylko motel Rivero A&S tuż przy trasie przelotowej na Sarajewo, co prawda z genialnym widokiem na miasto jednak wdrapywanie się do niego nie należało do najprzyjemniejszych atrakcji. Polecam szukać hotelu przy rzece i/lub w bliskiej odległości od starówki. Motel czy też bardziej przydrożny zajazd był dość przyjemny, jednak właściciele skutecznie nas do siebie zniechęcili – po opinii na booking i ocenie na bardzo dobre 8,3 punktów (na 10 możliwych) – obrazili się! Poważnie ;) Pojechali nam w komentarzu do oceny, aż nie mogliśmy uwierzyć… ech, ten porywczy, bałkański charakter rozum czasem odbiera ;)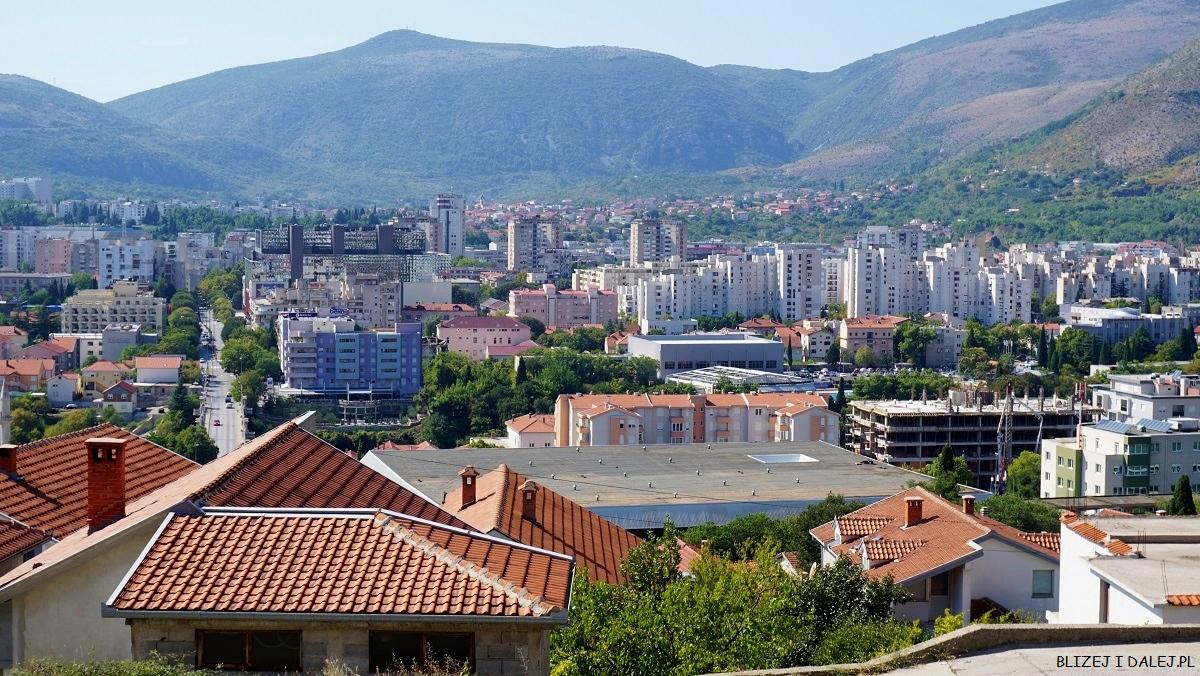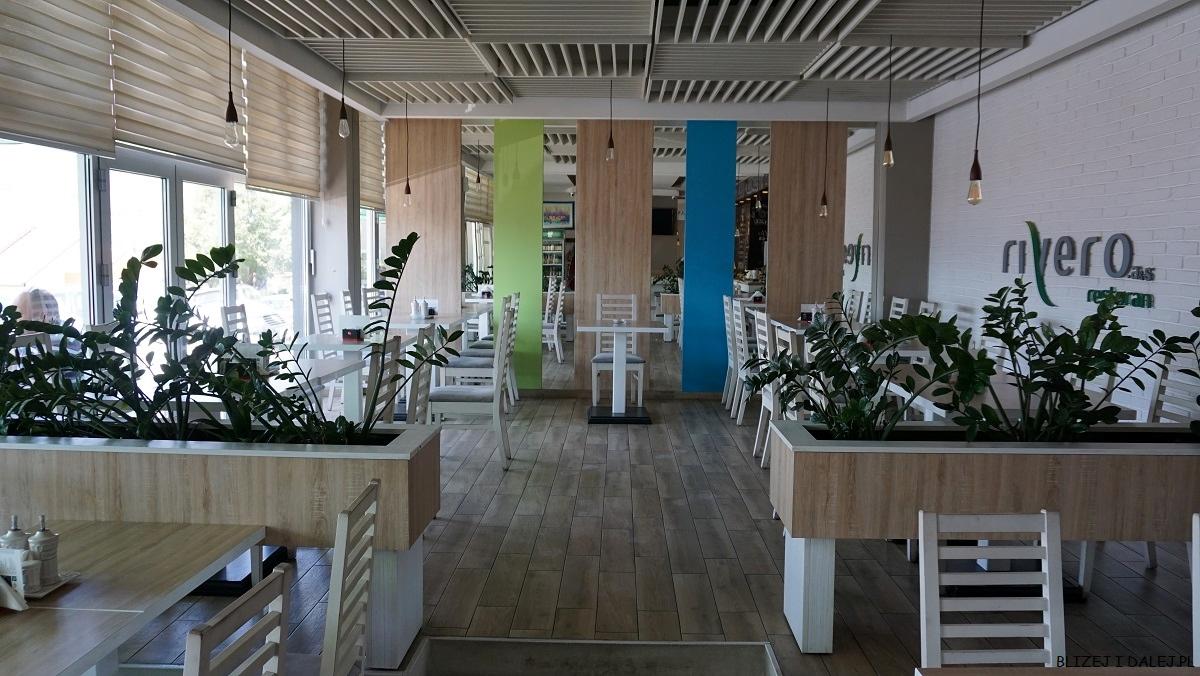 Podsumowując, Mostar jest genialnym i niepowtarzalnym miejscem – niby tuż przy chorwackiej granicy, a całkiem inny świat :) Polecam, zdecydowanie i bez wahania… Kiedyś jeszcze wrócimy do Bośni, tylko tym razem na dłużej – to nasz zachwyt wyjazdu! :)
Ważne:
– w Bośni pali się absolutnie wszędzie, więc nie raz będziecie się przedzierać przez kłęby dymu w sklepie czy kawiarni ;)
– wąskie ulice, brak asfaltu, dziury i wyrwy w drodze towarzyszyć będą stale w podróży i same w sobie stanowią dodatkową atrakcję
– śmieci na ulicach są i jest ich dużo
– granica przekraczana na dowód, jeśli jedziecie autem konieczne posiadanie "zielonej karty"
Dodatkowe informacje:
Restauracja Tima-Irma – adres Onešćukova, Mostar 88000, Bośnia i Hercegowina, więcej na oficjalnej stronie tutaj
Więcej artykułów z Bośni i Hercegowiny (tutaj)
---
You might also like