Pai jest niewielkim, lecz bardzo urokliwym miasteczkiem w północnej Tajlandii. Znajduje się około 4 godzin jazdy krętą i malowniczą drogą od Chiang Mai. Położony jest wśród gór nad rwącą rzeką, otoczony dżunglą, wodospadami i niesamowitą roślinnością. W okolicy znajdują się wioski mniejszości etnicznych między innymi plemienia Karen czyli "długie szyje" – ten punkt skłonił nas do wybrania się do Pai.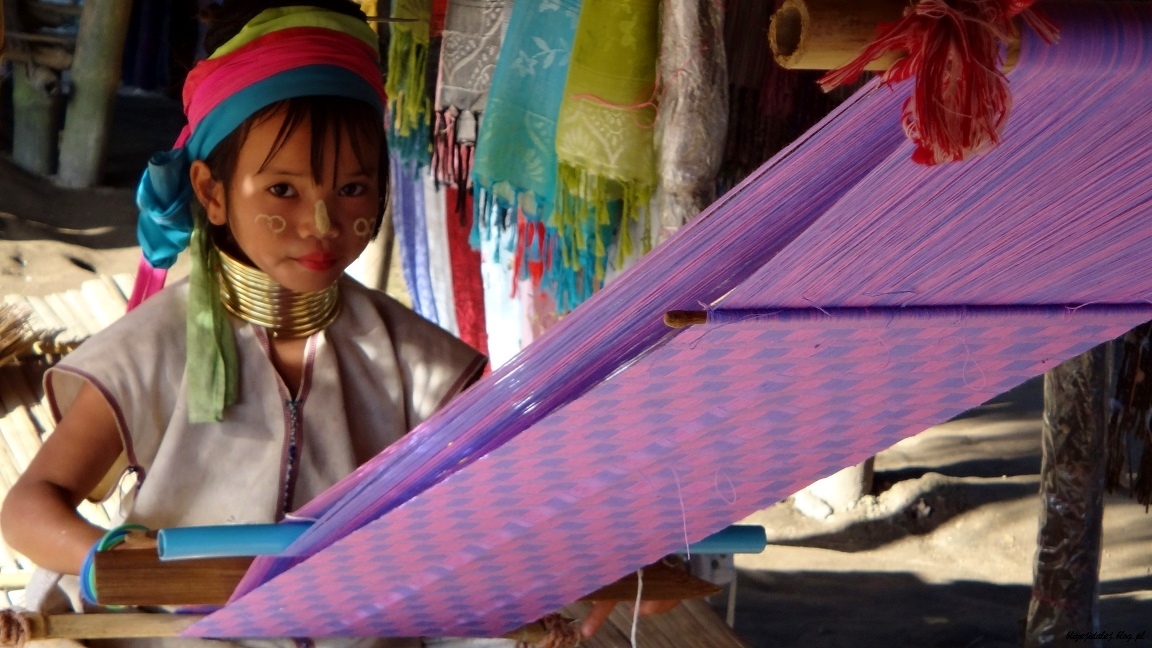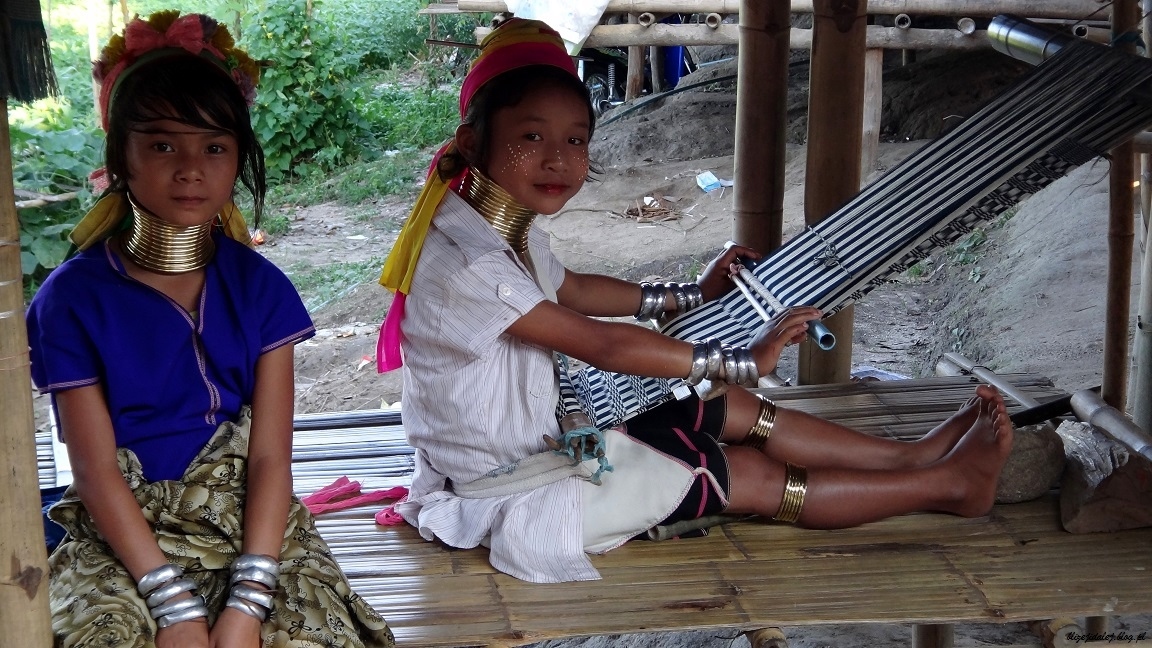 Jest to niesamowicie klimatyczne miasteczko, żyjące tylko sobie znanym tempem. Jakby senne, ale pełne życia. Mieszanka kulturowa widoczna na każdym kroku… W środku miasteczka, tuż przy ulicach znajdziemy sklepy z różnorodnymi pamiątkami, ręcznie wykonane szale czy czapki rozłożone na kocach, małych stolikach, wózki z pysznym jedzeniem… jedyny problem to na co się zdecydować w tej chwili. Na herbatę podaną w bambusie, naleśnika z bananami i czekoladą (któremu nie potrafię się oprzeć), ryż a może coś zupełnie innego… Mnóstwo barów, hoteli, sklepów i sklepików – wszystko to w tak małym i spokojnym miasteczku jakim jest Pai.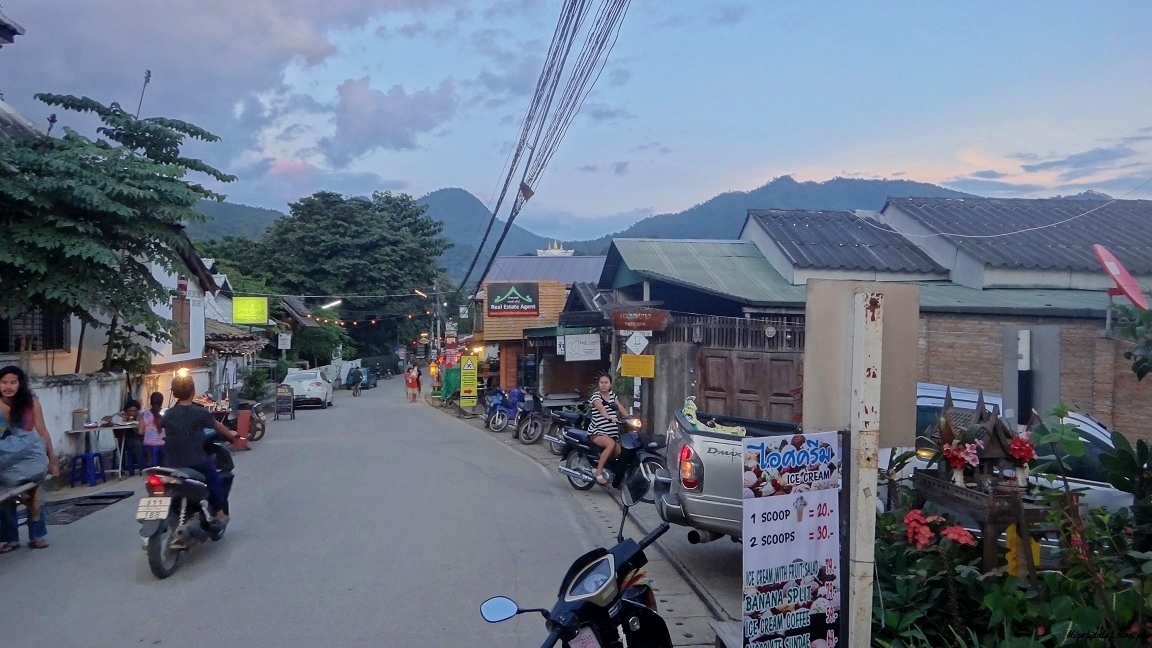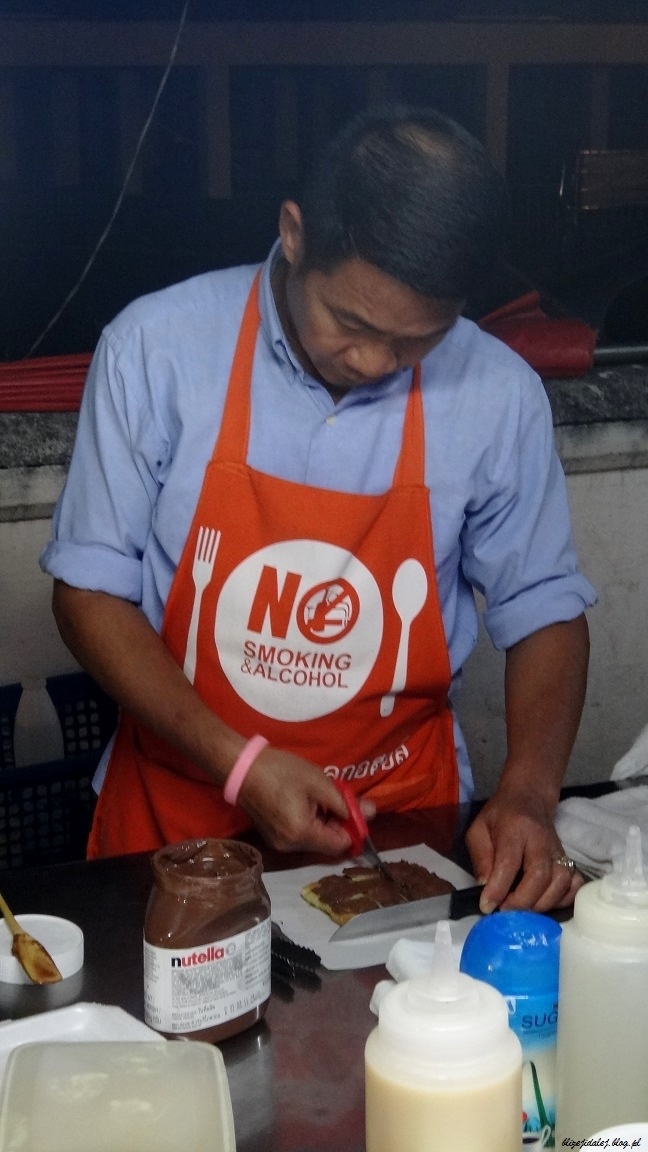 Po zapoznaniu się z miasteczkiem postanowiliśmy zwiedzić okolicę. Wokół Pai jest kilka ciekawych atrakcji, więc każdy znajdzie coś dla siebie. Wynajęliśmy skuter i w drogę…
Trafiliśmy do Chinese Village – nie ukrywam, troszkę mnie to miejsce zaskoczyło. Właściwie nie wiem czego się spodziewałam, w końcu jestem w Tajlandii a tu chińska wioska… a więc był tam przystrojony konik (na którym można się było przejechać), zamek z punktem widokowym, huśtawka inna niż wszystkie, a wkoło sklepy z herbatami (cudowne) i innymi specyfikami oraz restauracje. Dość kiczowate miejsce, jednak zupełnie coś innego…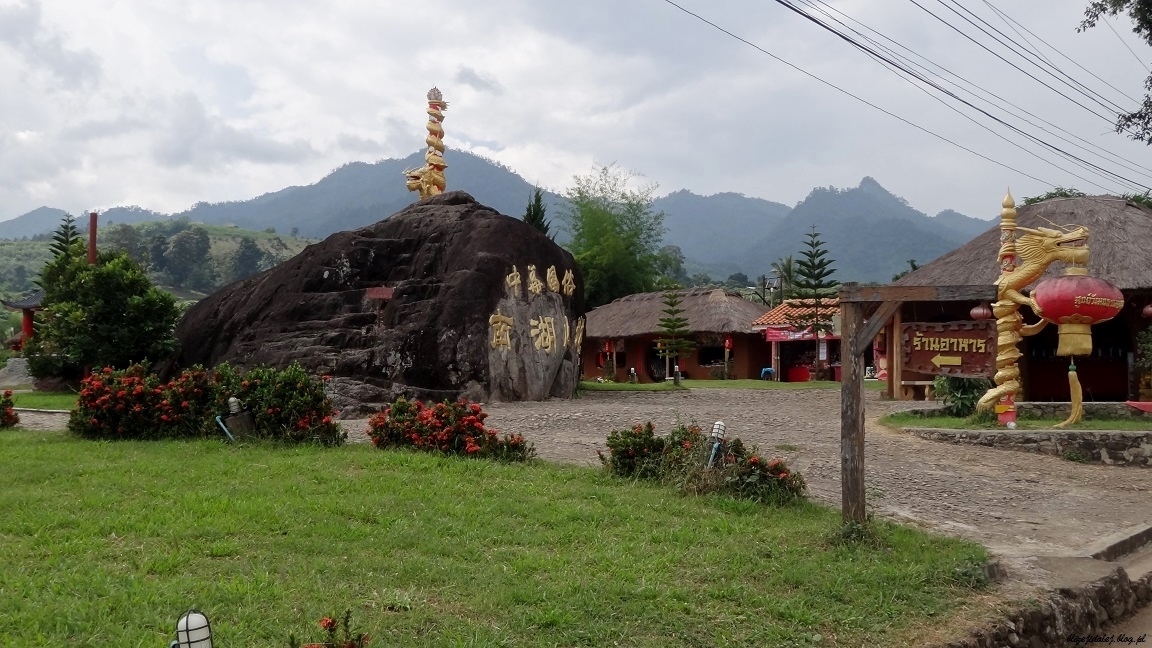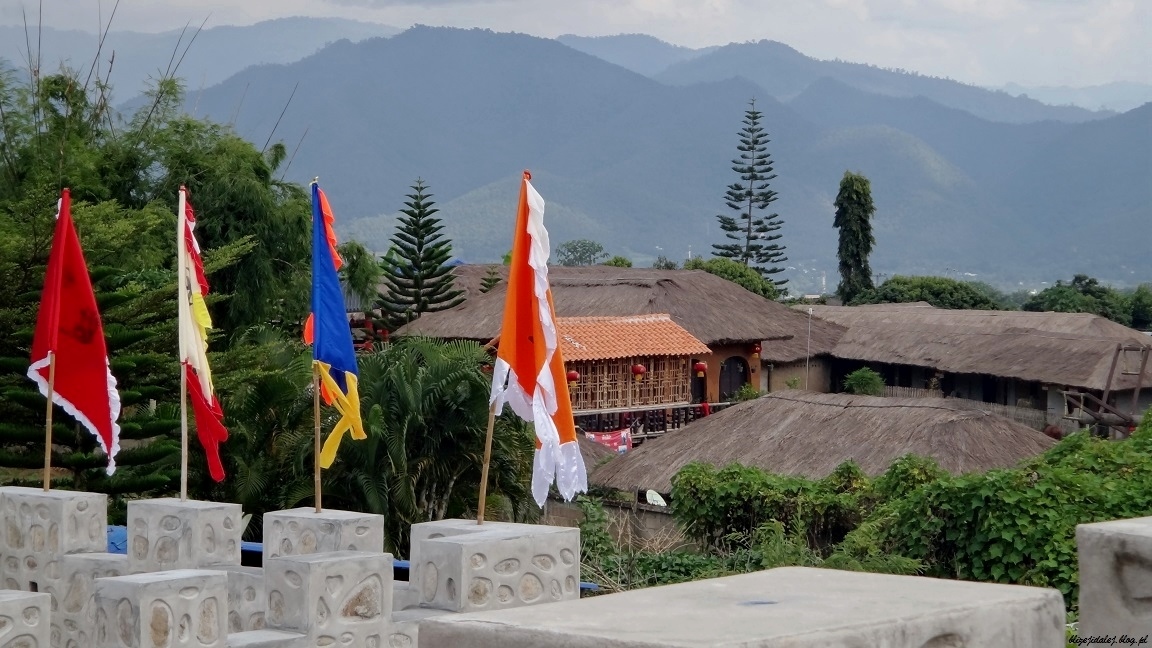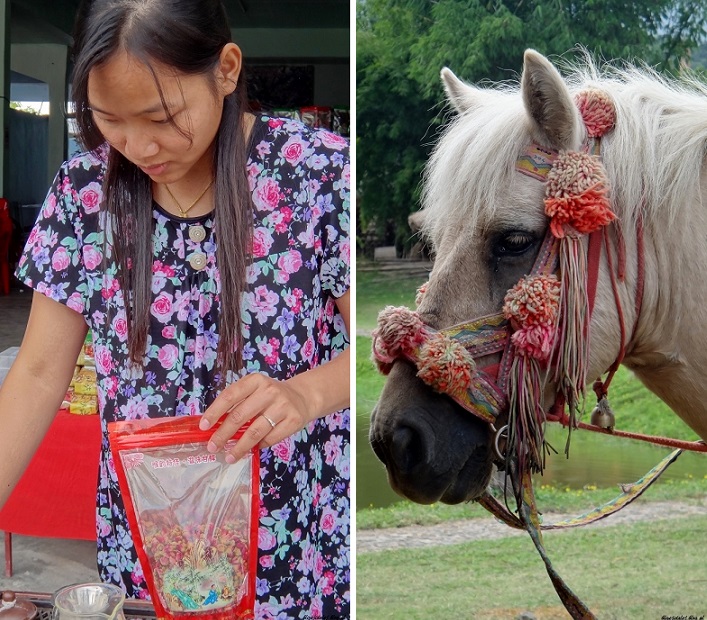 Następnie dotarliśmy do Nam Tok Mo Paeng, mały wodospad nad którym miejscowe dzieciaki szalały w lodowatej, górskiej wodzie. Tu i tam widać miejscowych porozkładanych całymi rodzicami na kocykach, a gdzieś w oddali turysta z książką w ręku relaksujący się przy szumie wodospadu… Błogo, spokojnie i relaksująco :)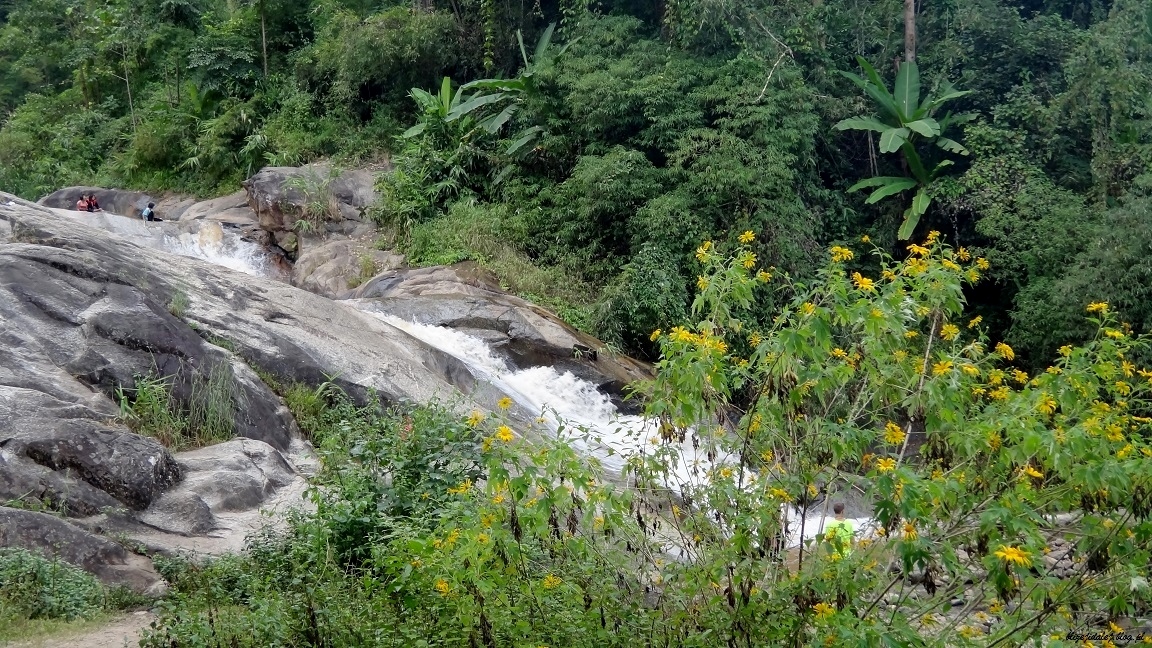 Memorial Bridge z drugiej wojny światowej, a obok galeria zdjęć z tamtych czasów – taki jakby niepodobny… był kilkukrotnie burzony i odbudowywany na nowo. I jeszcze gorące źródła znajdujące się w Huai Nam Dang National Park. Miejscową atrakcją jest gotowanie jajek w gorących nieckach – dozwolone tylko w jednym, wyznaczonym miejscu.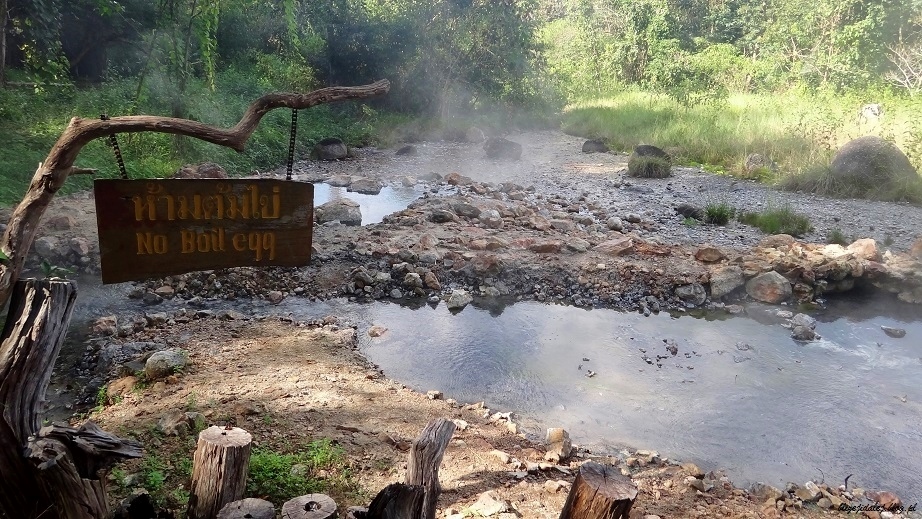 I jeszcze kanion… wg przewodnika można zobaczyć, wg nas absolutnie trzeba zobaczyć. Kanion robi wrażenie – wąziutkie, wydeptane ścieżki tuż nad urwiskiem, spektakularna panorama, ani jednej osoby w zasięgu wzroku… Nie mam lęku wysokości, a jednak spacer w tym miejscu okazał się dla mnie wyzwaniem i skończył się dość szybko, natomiast Piter szalał na mikroskopijnych dróżkach :)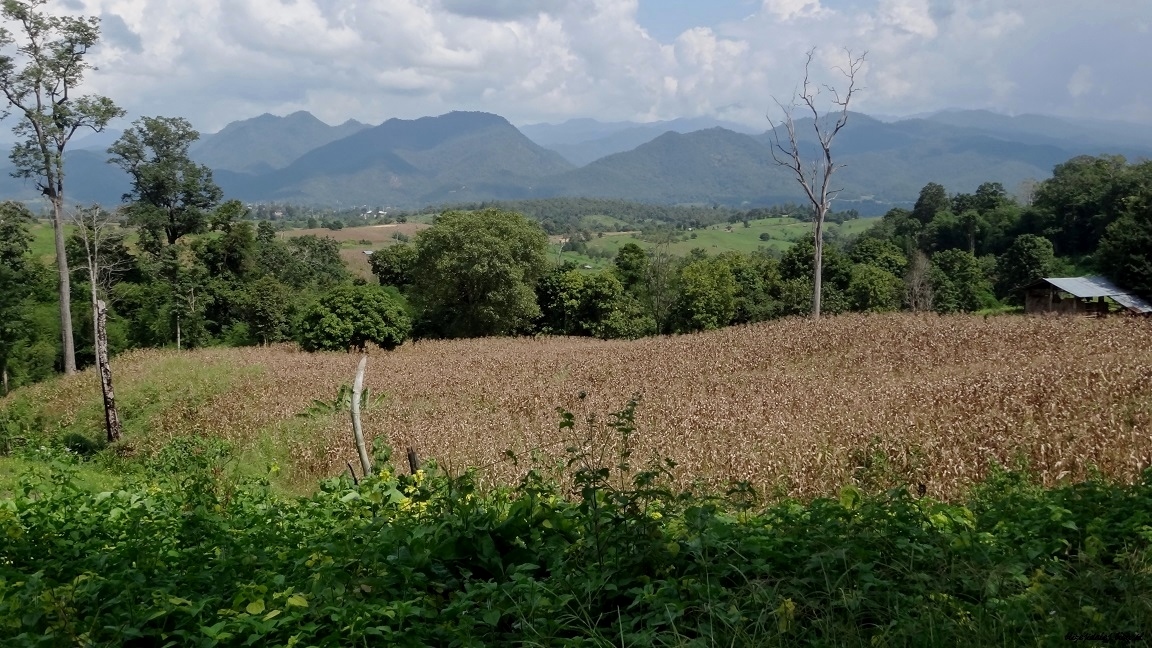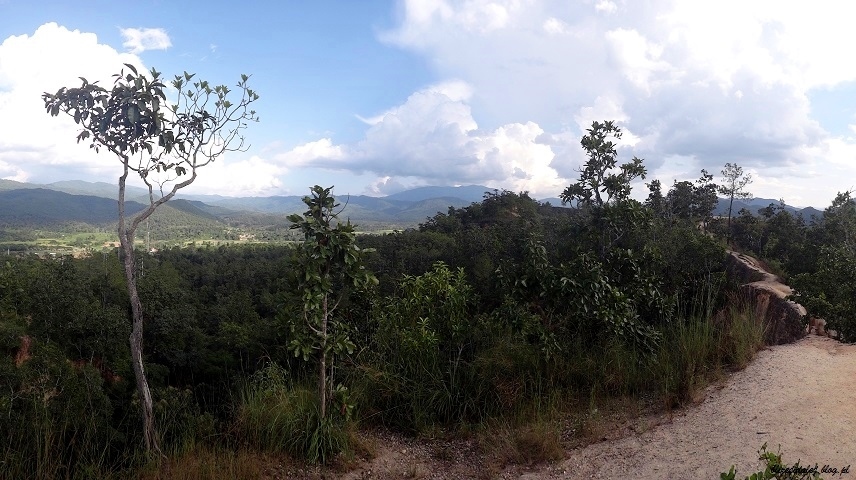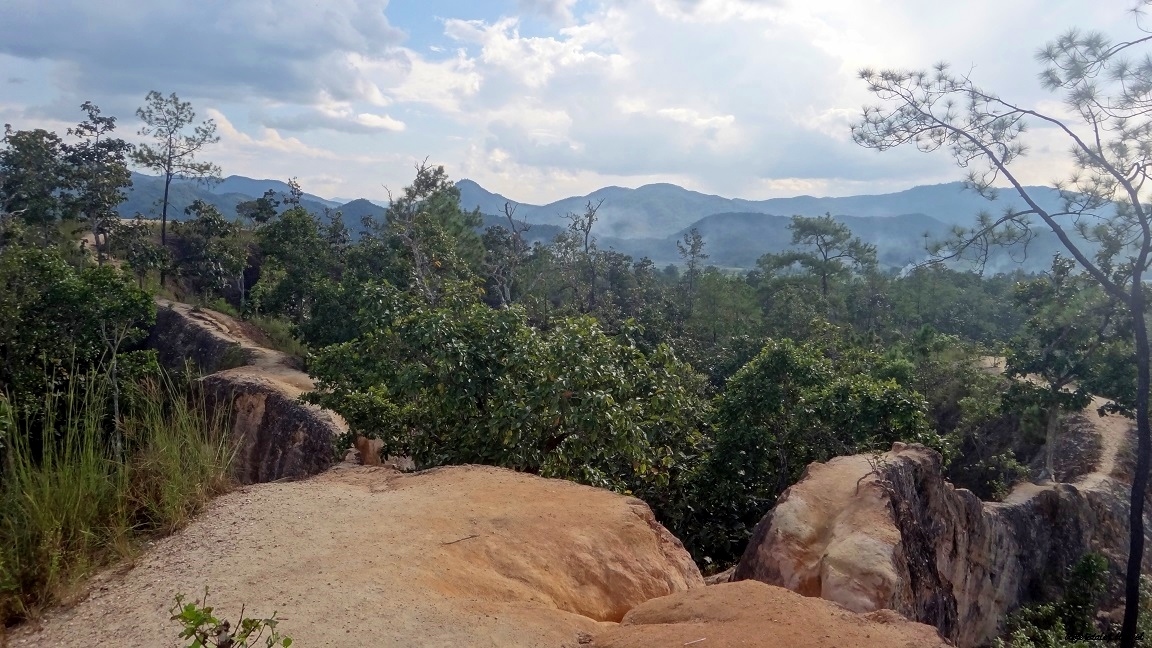 W okolicy kanionu trafiliśmy na klimatyczny wodospad (niestety nie mogę sobie przypomnieć, gdzie to konkretnie było), pod którym można było zażyć orzeźwiającego prysznica połączonego z biczowaniem albo popluskać się w dość głębokiej i lodowatej wodzie.
Jednak najlepsze zostawiliśmy sobie na koniec – wybraliśmy się na przejażdżkę słoniem. Słoń jest wielki to wie każdy, jednak jak się na niego wsiądzie to absolutnie zmienia się perspektywa! Siedzieliśmy na początku razem na grzbiecie, na rozłożonym kocyku, trzymając się jedynie grubego sznurka. Chwilę później jak rozpoczęła się wspinaczka pod górę musiałam się przenieść na kark i tu była przygoda – każdy krok równa się ostry przechył raz na jedną raz na drugą stronę, a do ziemi daleko! A jakie fajne ma włoski na głowie, jak od starej drucianej szczotki ;) Niby taka wydeptana ścieżka przez dżunglę, ale z jednej strony pionowo w górę, a z drugiej urwisko… Wrażenia po spacerze wspaniałe, a tu przed nami jeszcze kąpiel! Po wejściu do wody, jednym sprawnym ruchem zostaliśmy zrzuceni do rzeki i kąpaliśmy się wszyscy razem, co jakiś czas oblewani dodatkowo wodą… Tą atrakcję polecamy absolutnie każdemu – niezapomniane przeżycia!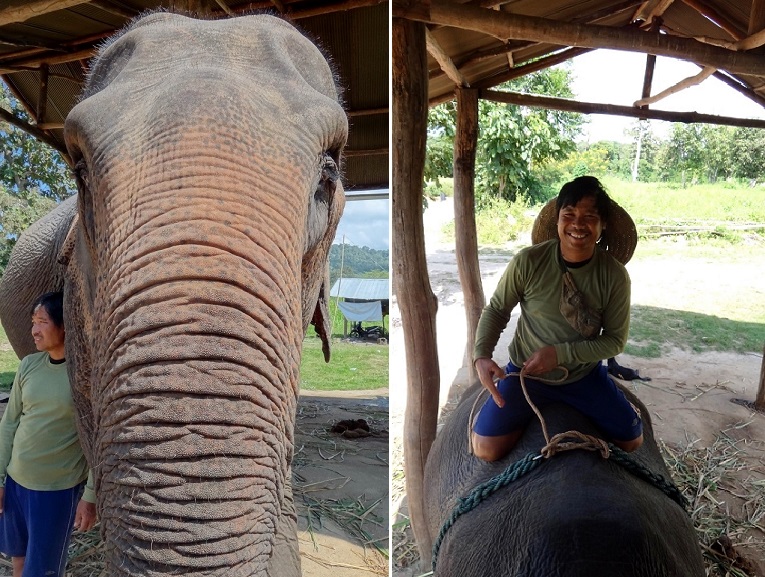 W Pai towarzyszyła nam atmosfera błogiego spokoju… a pyszne jedzenie dodatkowo uprzyjemniało ten czas. W tym górskim zakątku zakochałam się w kurczaku słodko-kwaśnym, który oczywiście nie ma praktycznie nic wspólnego z tym serwowanym w Europie… Tak się wkręciłam, że zamiast na śniadanie zamawiać jajko z kawą, serwowałam sobie obiadową porcję kurczaka ;) Jedzenie w Pai było wyśmienite!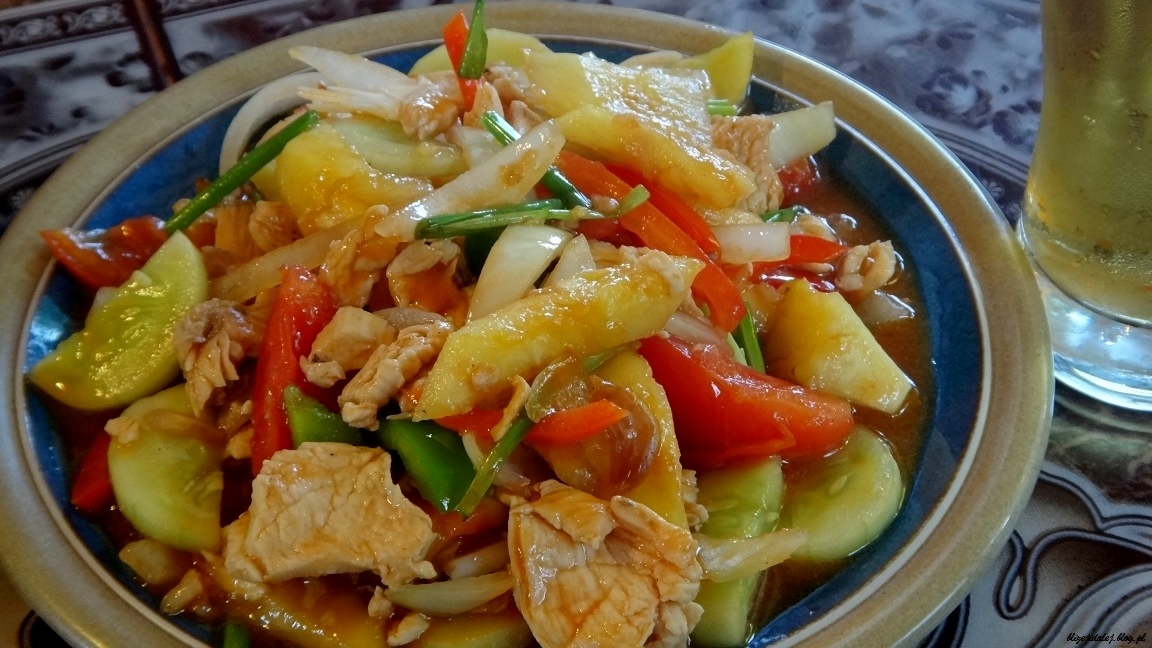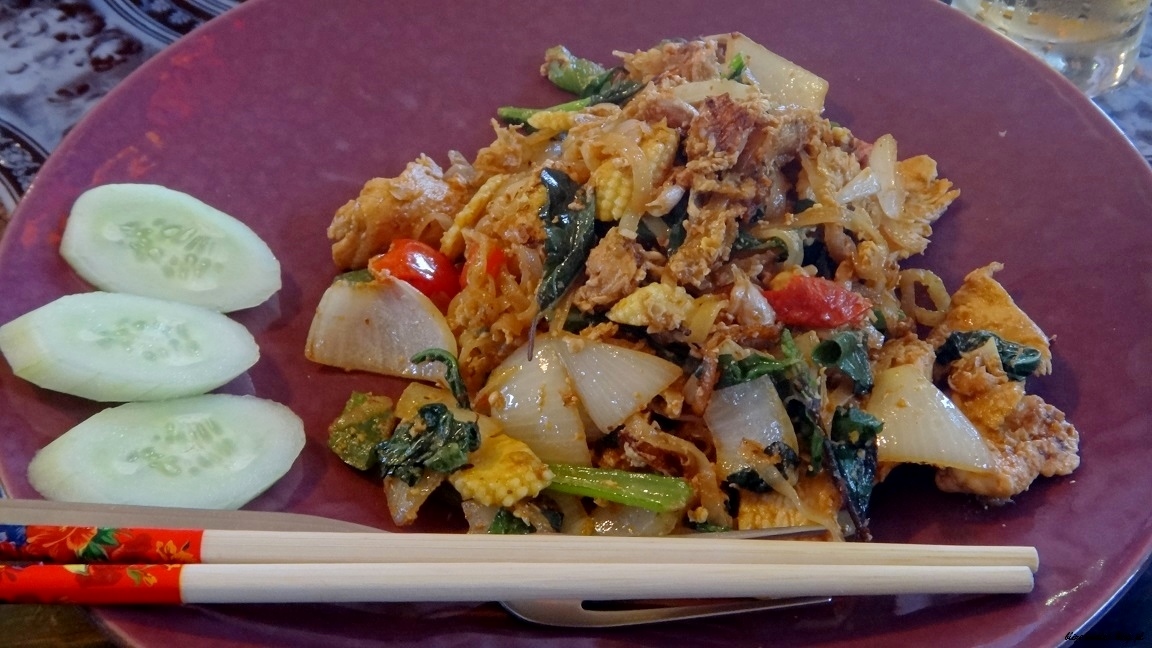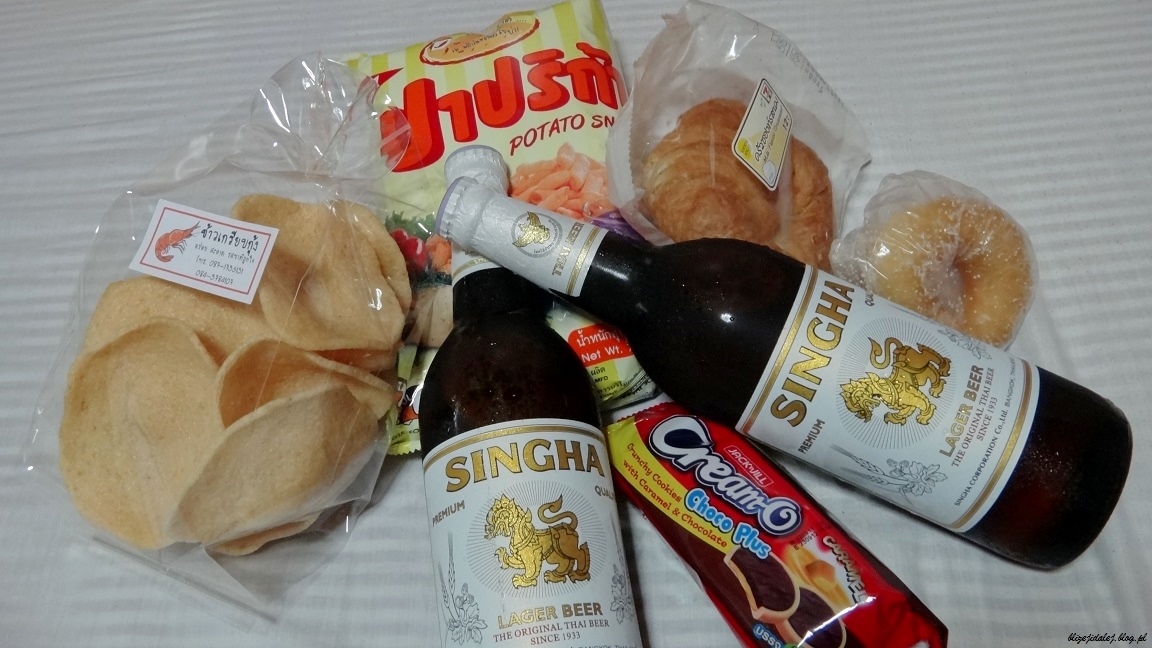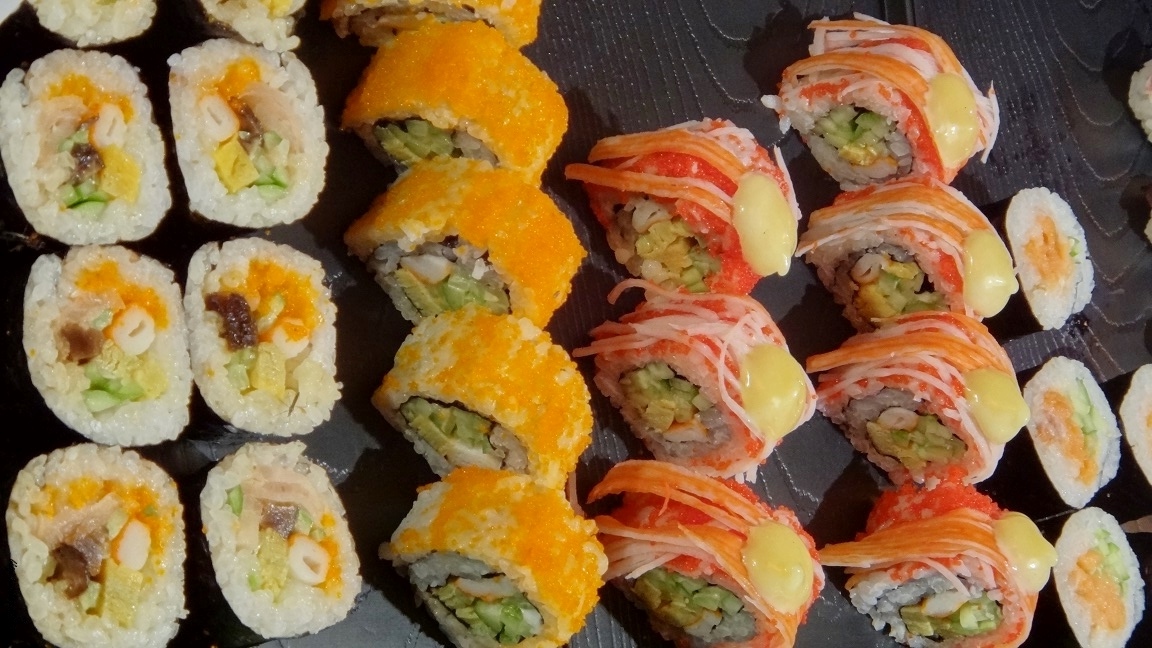 Trafiliśmy do Pai, aby zobaczyć plemię Karen – tu się jednak nie udało, ale może w Chiang Mai lub Chiang Rai się uda…
Jeśli lubisz leniwą atmosferę, bujanie w hamaku, odpoczynek i relaks od ciągłej gonitwy to jest to miejsce dla Ciebie. Jeśli lubisz zwiedzać to Pai także Cię nie zawiedzie… nam się podobało, więc polecamy :)
---
You might also like