Łódź to jedno z tych miast na mapie Polski, w którym z różnorodnych względów bywamy dość często, jednak w znakomitej większości wpadamy tylko na chwilę, obiecując sobie że następnym razem będzie na dłużej. I w końcu się udało! Wybraliśmy się na kilka dni w industrialne łódzkie klimaty :) Czy w Łodzi jest co robić? Czy nam się podobało? Poniżej znajdziecie najważniejsze i najciekawsze moim skromnym zdaniem atrakcje. W jeden weekend wszystkiego zobaczyć się nie uda… jednak będzie z czego wybierać! Zapraszam :)
Co zobaczyć w centrum Łodzi
Na początku polecam spacer po najdłuższej (niebagatelne 4,2km) i najbardziej znanej ulicy Piotrkowskiej – czy ktoś w Łodzi był czy nie, jestem przekonana że znakomita większość z Was o tej reprezentacyjnej ulicy handlowej słyszało. Wzdłuż deptaka toczy się życie miasta zarówno kulturalne jak i kulinarne – co krok wpadasz na kolejne atrakcje :)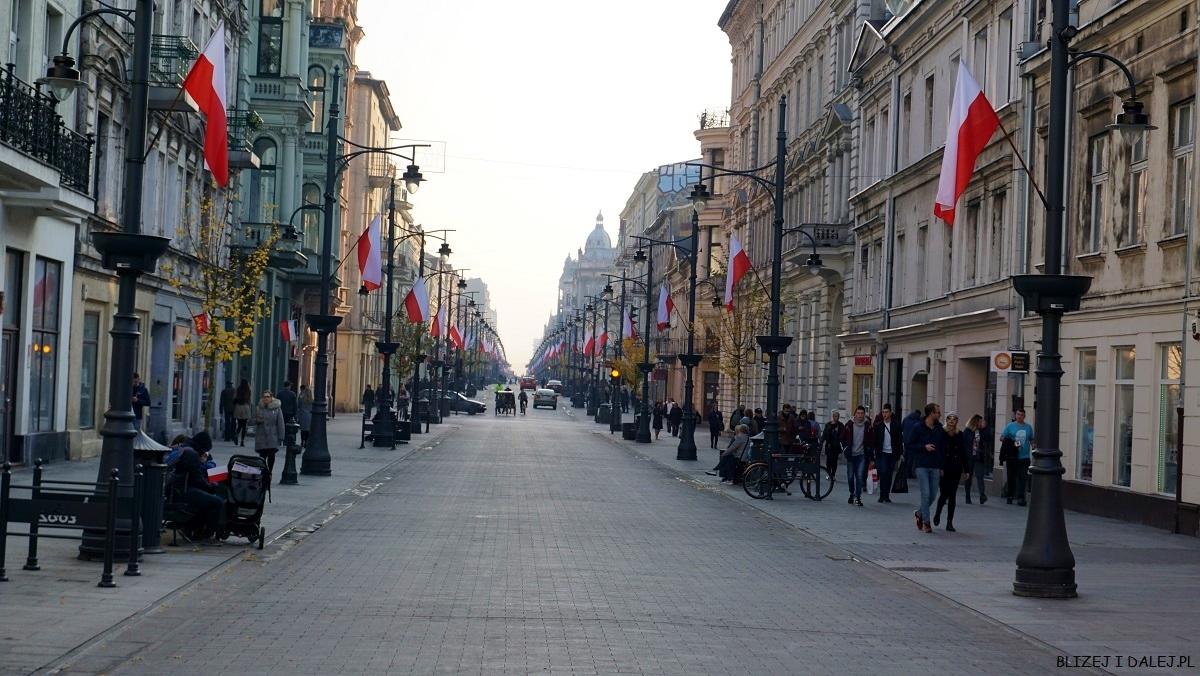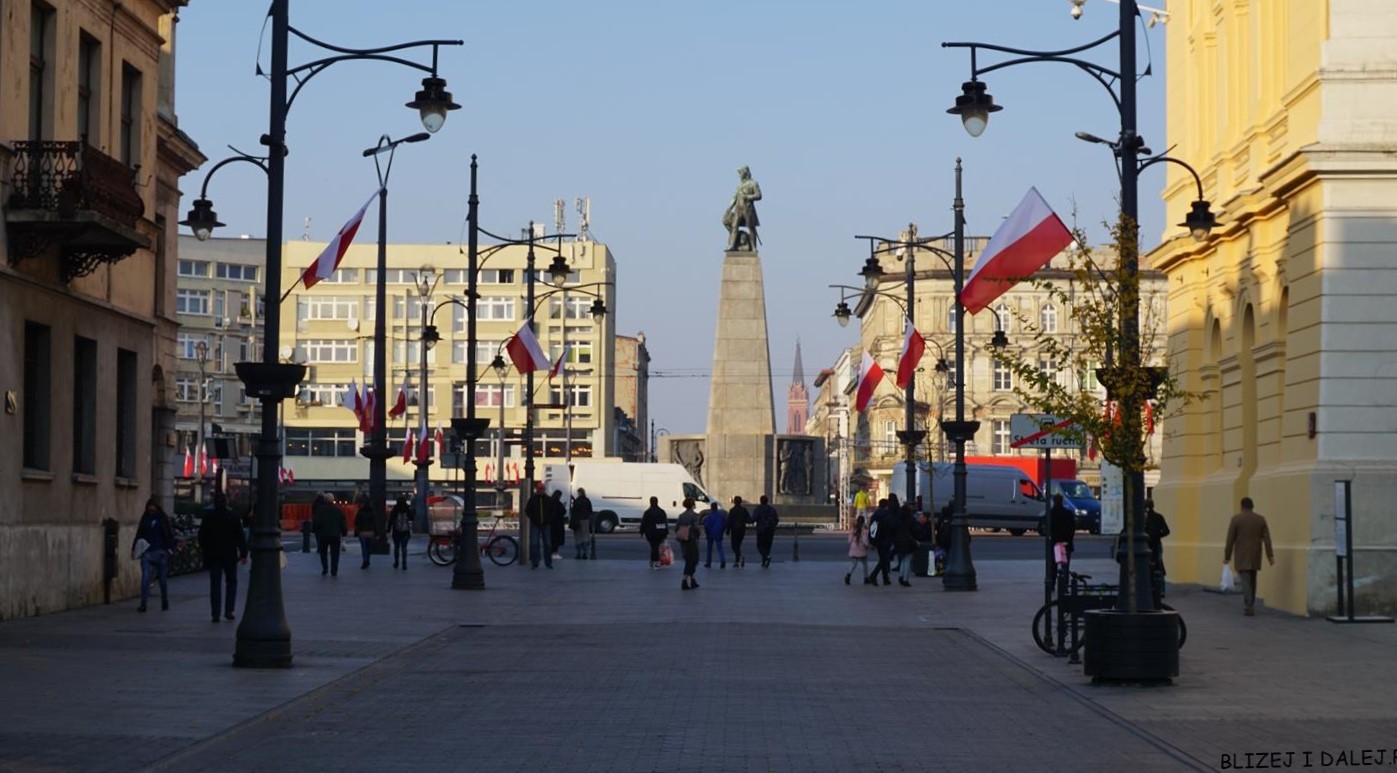 Urocze kamieniczki, w większości zabytkowe i pięknie odnowione m.in. kamienica pod Gutenbergiem, Edwarda Lungena czy Oszera Kohna. Warto uważnie się rozglądać wokoło, mnóstwo tu cudowności :)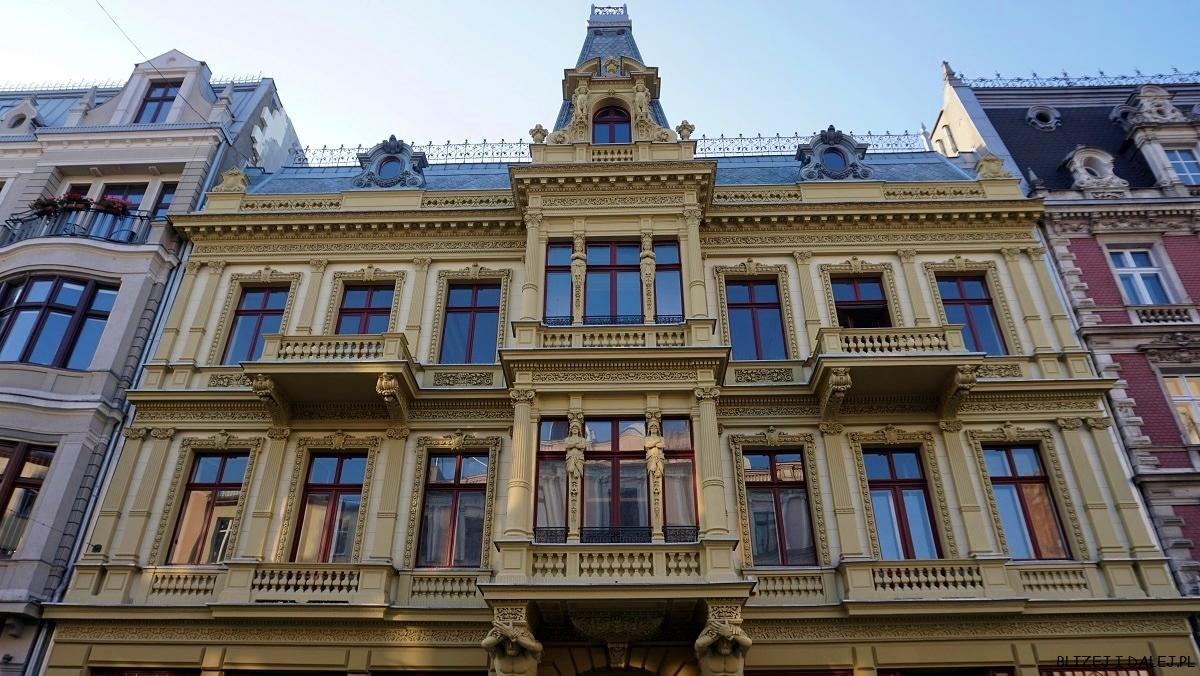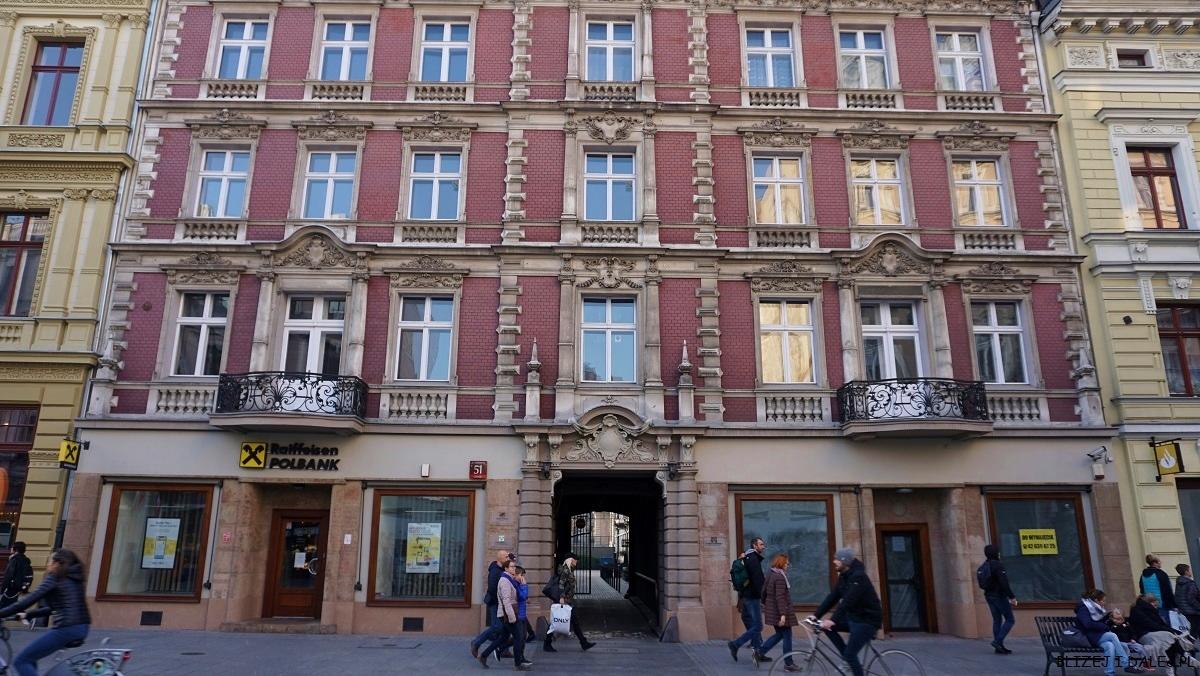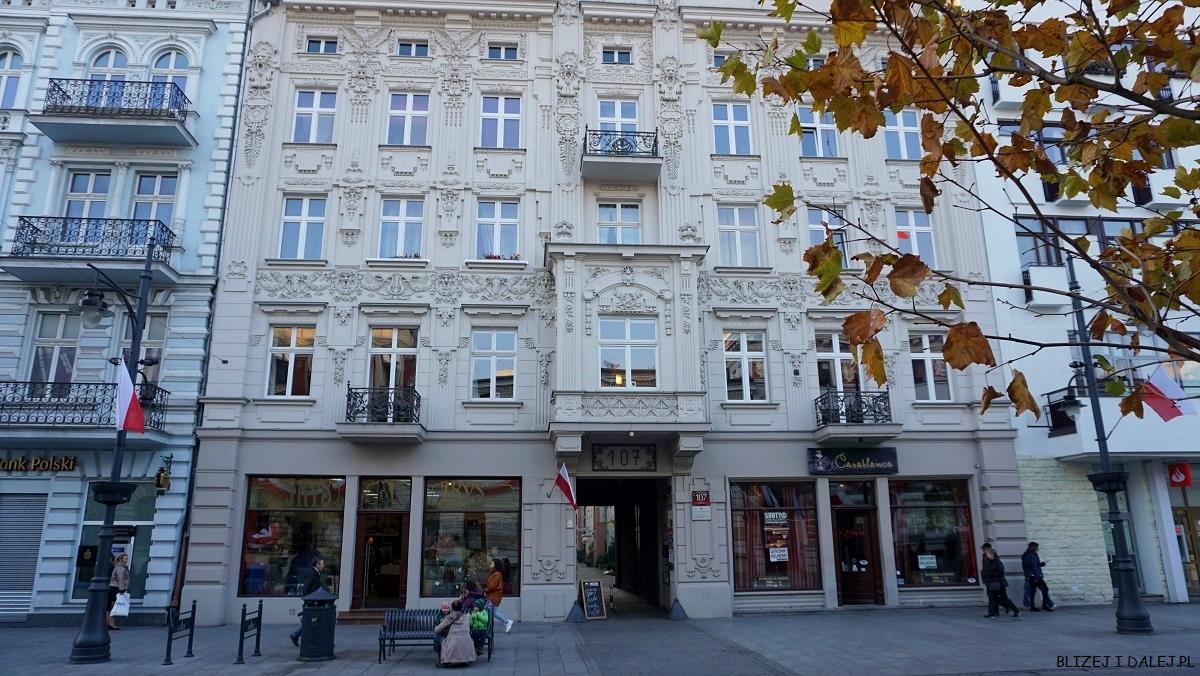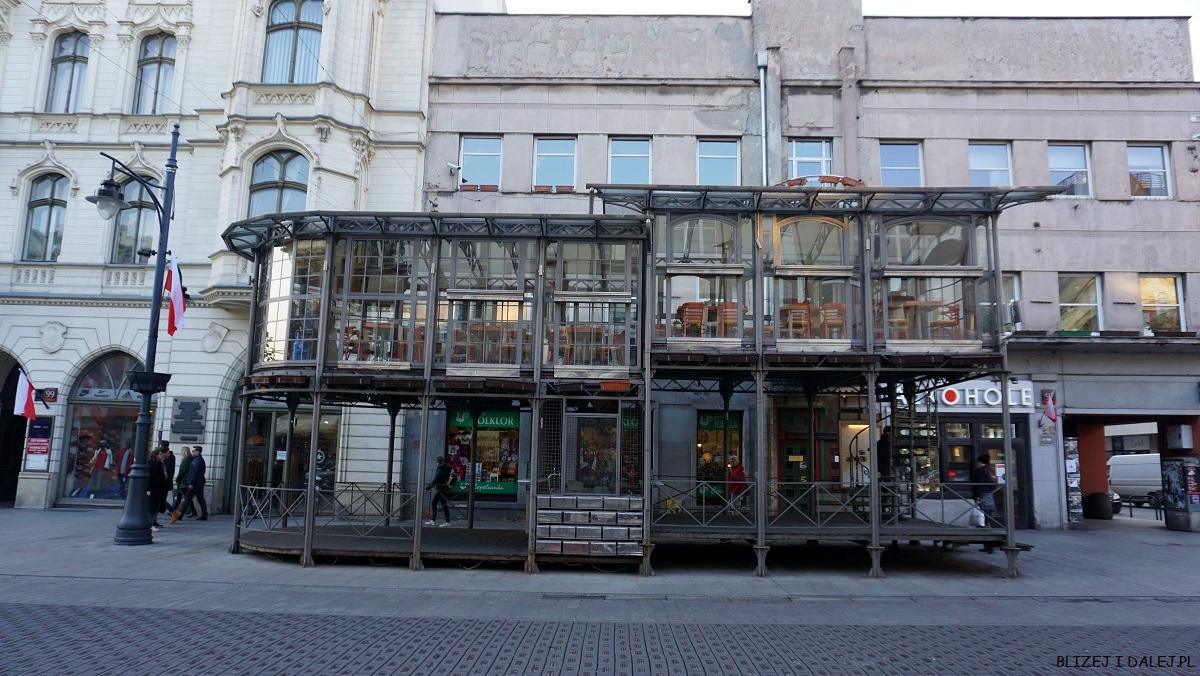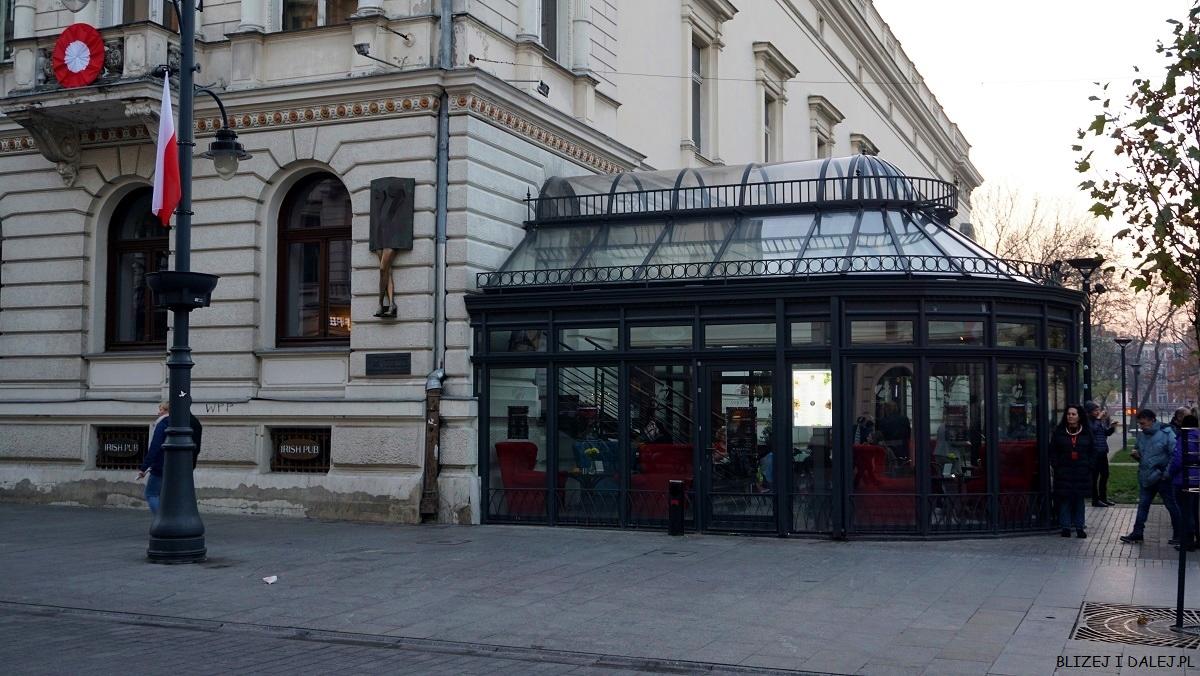 Po drodze zobaczysz aleję gwiazd, spotkasz uśmiechniętego Misia Uszatka, możesz przysiąść na fotelu Stefana Jaracza, na ławeczce z Julianem Tuwimem lub też zagrać na fortepianie z Rubinsteinem :) I to oczywiście tylko główni przedstawiciele, w mieście rozsianych jest znacznie więcej pomników upamiętniających wybitnych ludzi Łodzi.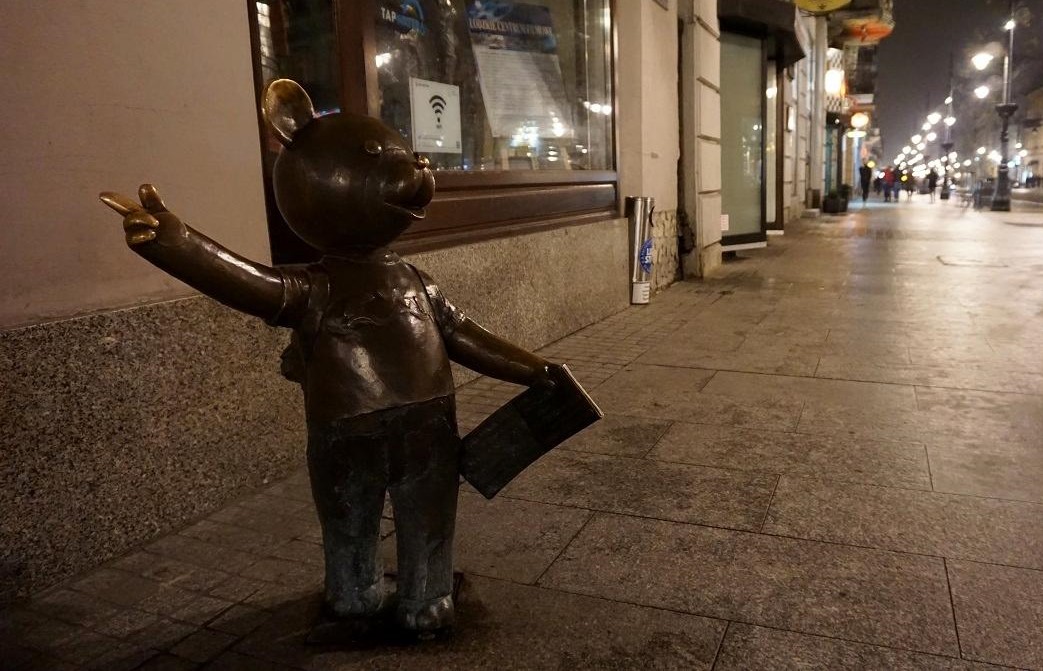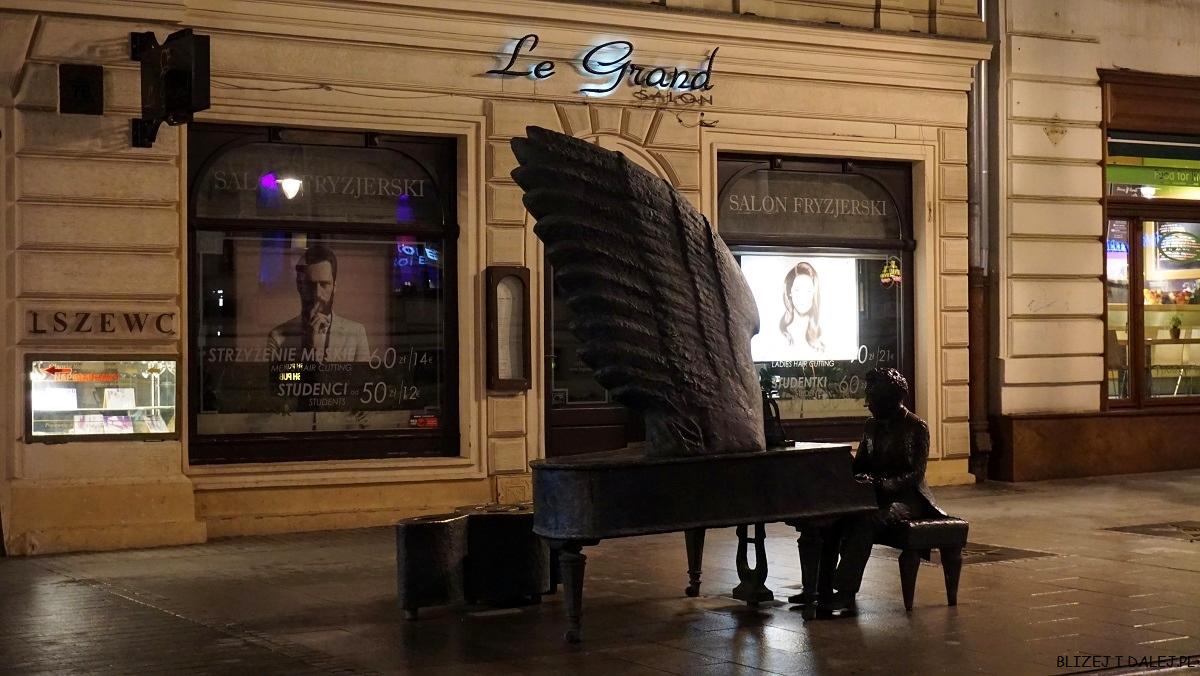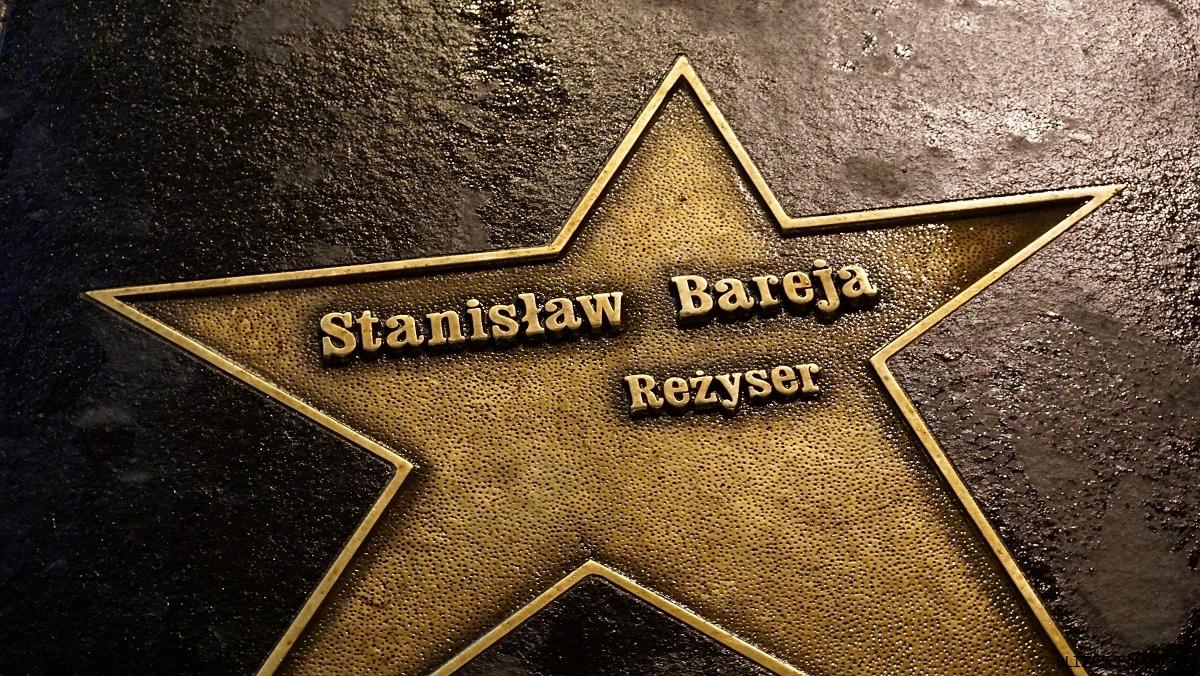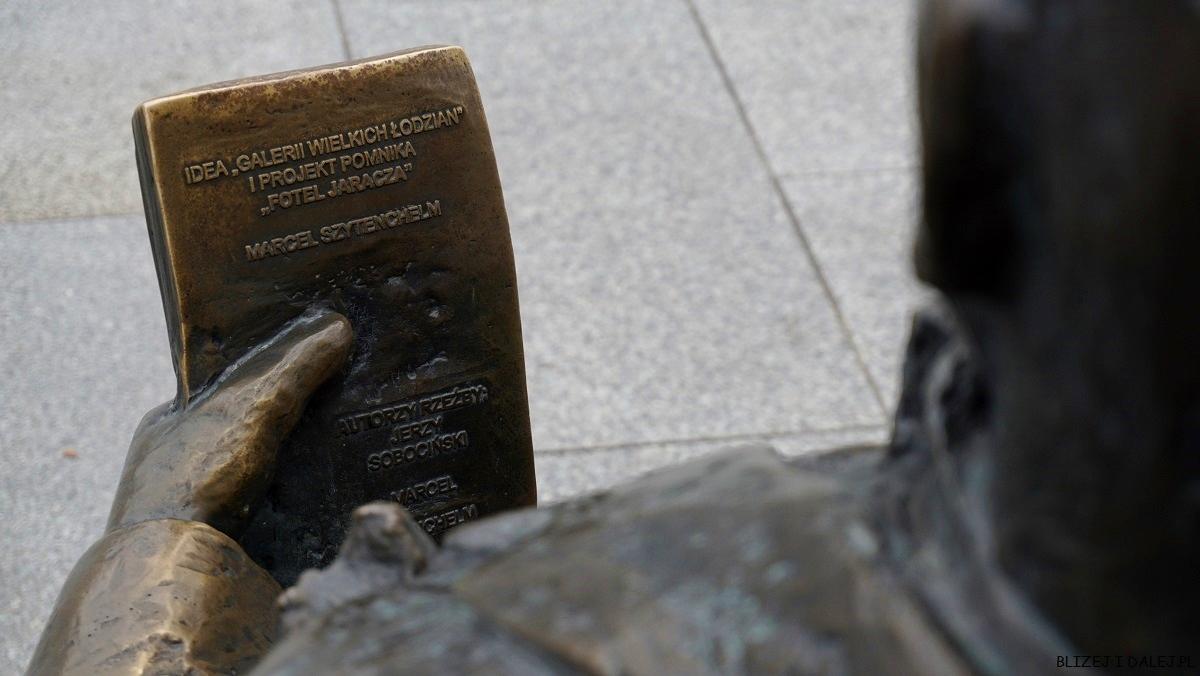 Dodam jeszcze, że Miś Uszatek znajduje się na szlaku bajkowym z projektu Łódź Bajkowa – obecnie jest to dziesięć niewielkich figur rozsianych po mieście. A kogo można spotkać na szlaku? Czeka na Was m.in. miś Coralgol, zaczarowany ołówek, Plastuś czy pingwin Pik Pok – przyznajcie, że takie poszukiwania kolejnych bajecznych figur to frajda nie tylko dla najmłodszych ;)
Miej oczy szeroko otwarte bo tu w wielu podwórkach ukazuje się całkiem inna rzeczywistość! Zajrzyj do Pasażu Róży, który pięknie mieni się w słońcu, do niecodziennej kawiarni i galerii sztuki w jednym o nazwie SurINDUSTRIALle, gdzie meble powstają z odpadów przemysłowych. A do tego zachwycające łódzkie murale! Samo miasto wielokrotnie pojawiało się i pewnie pojawiać się będzie jako jedno z najbardziej street art-owych, off-owych i artystycznych miast Europy i świata. I nie ma się co specjalnie dziwić… to właśnie tu znajdują się prace najbardziej znanych artystów z całego świata! Tu napisałam o moich zachwytach nad łódzkim street artem "Artystycznie i klimatycznie…" (tutaj więcej).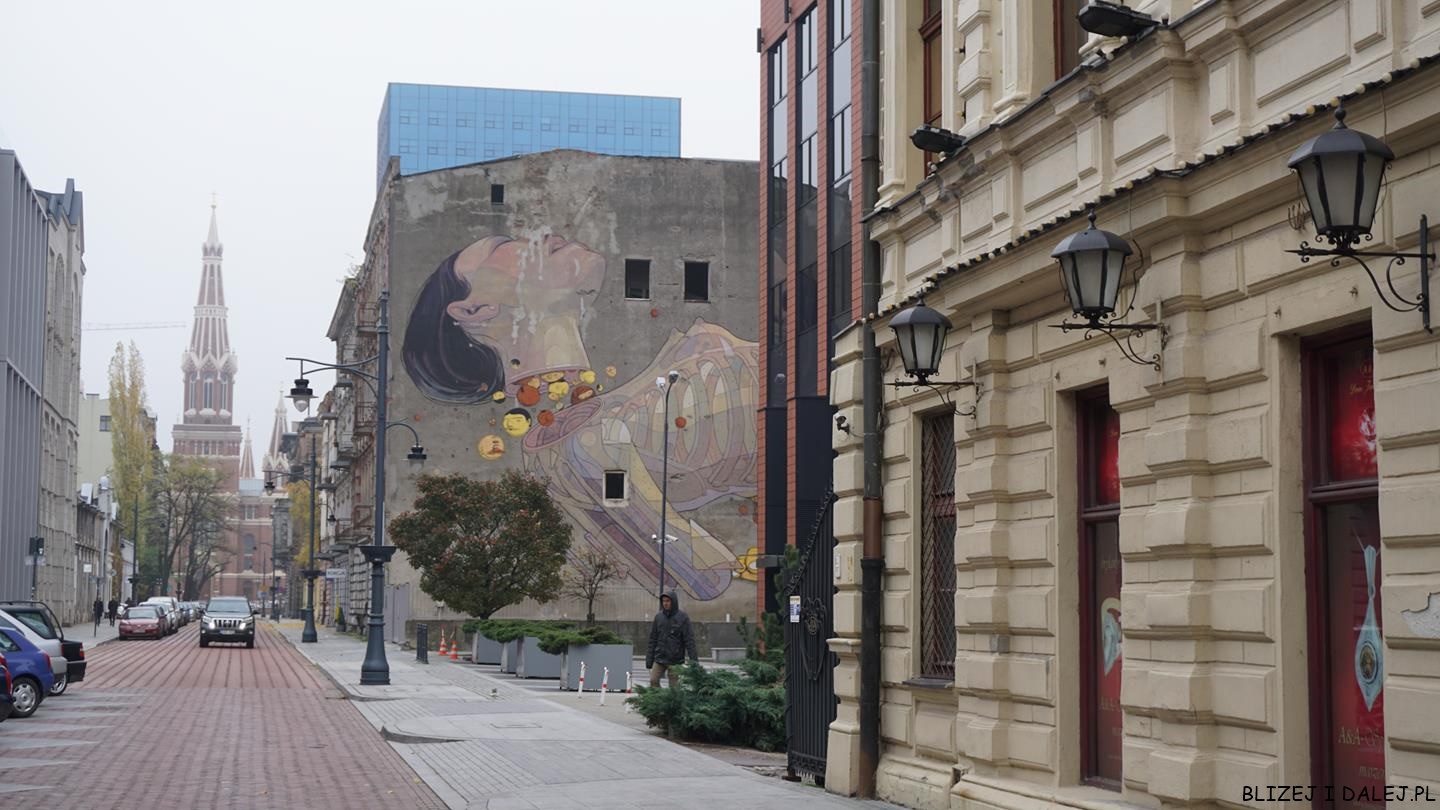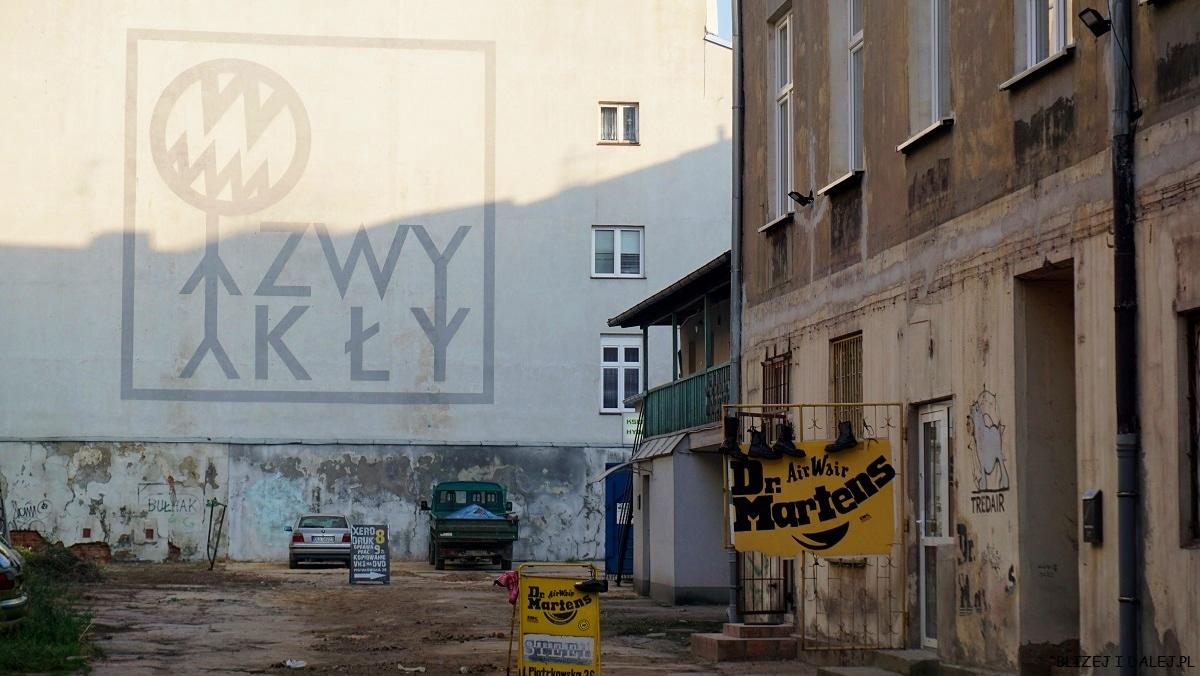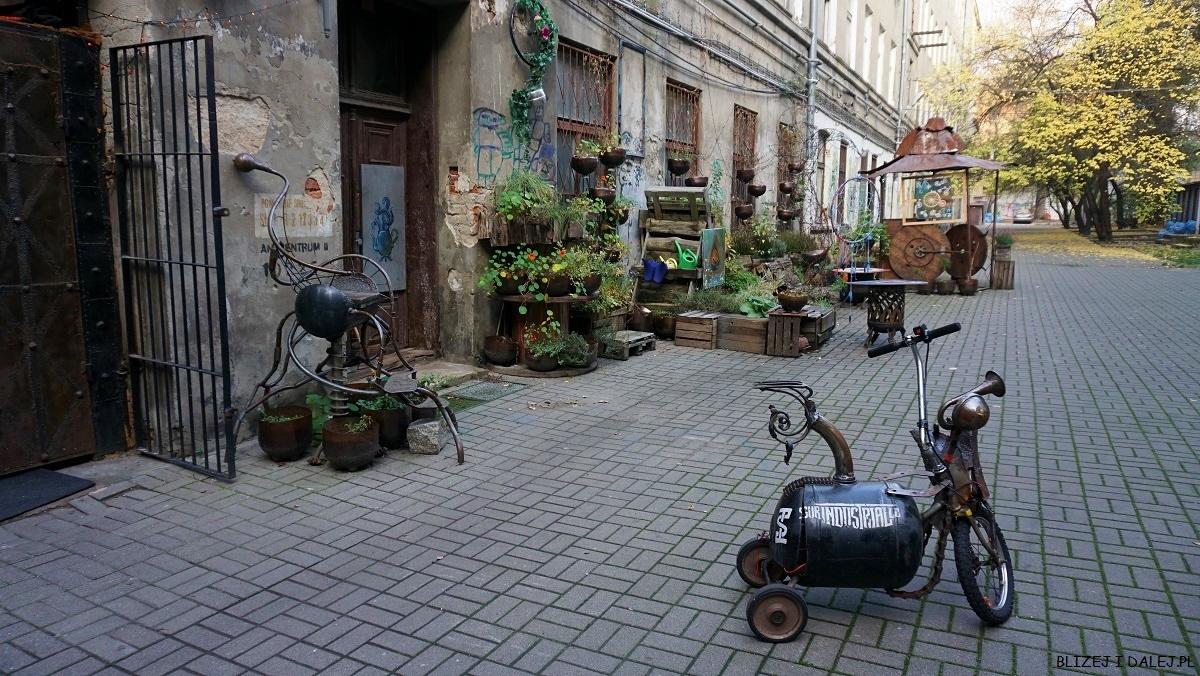 Na samym początku lub też końcu tej eleganckiej ulicy znajduje się jedyna w swoim rodzaju Stajnia Jednorożców! Brzmi dwuznacznie, hmm? Jest to nic innego jak niebagatelny i bardzo kolorowy przystanek komunikacji miejskiej w centrum miasta :) A tuż obok w ostatnim czasie stanął pomnik jednorożca!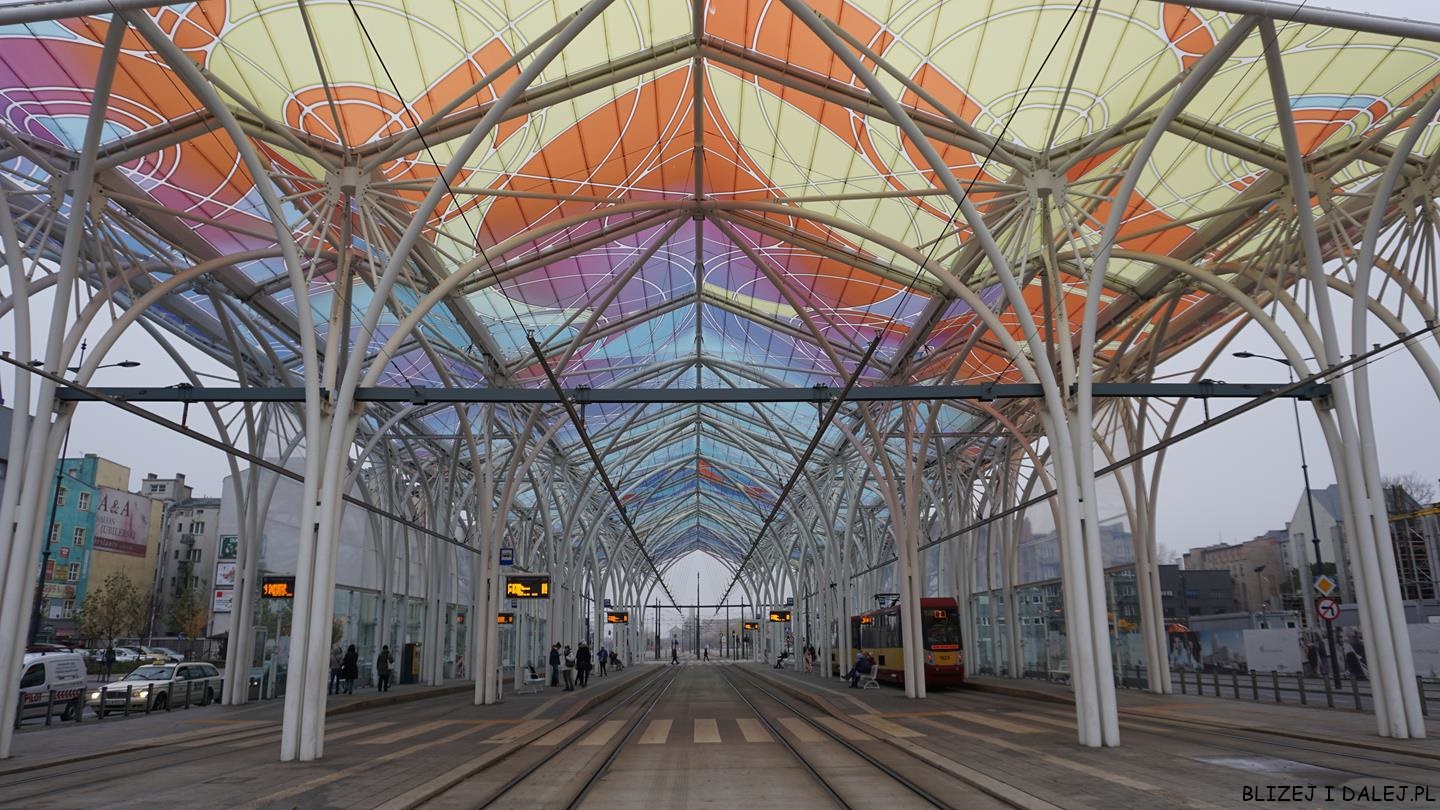 A z drugiej strony deptaka Manufaktura – niby to "tylko" centrum handlowe jednak w zupełnie nowym wydaniu! Manufaktura to przede wszystkim piękne, industrialne zabudowania z czerwonej cegły – tu nowoczesność przeplata się z zabytkowym charakterem tego miejsca. Jest tu absolutnie wszystko żeby przepaść na co najmniej pół dnia i nie mam na myśli zakupów ;) Wokół rynku Włókniarek Łódzkich toczy się życie towarzyskie miasta, znajdziecie tu mnóstwo restauracji i kawiarni, kino, teatr, muzea, klub sportowy, tyrolkę… długo tak można wymieniać ;)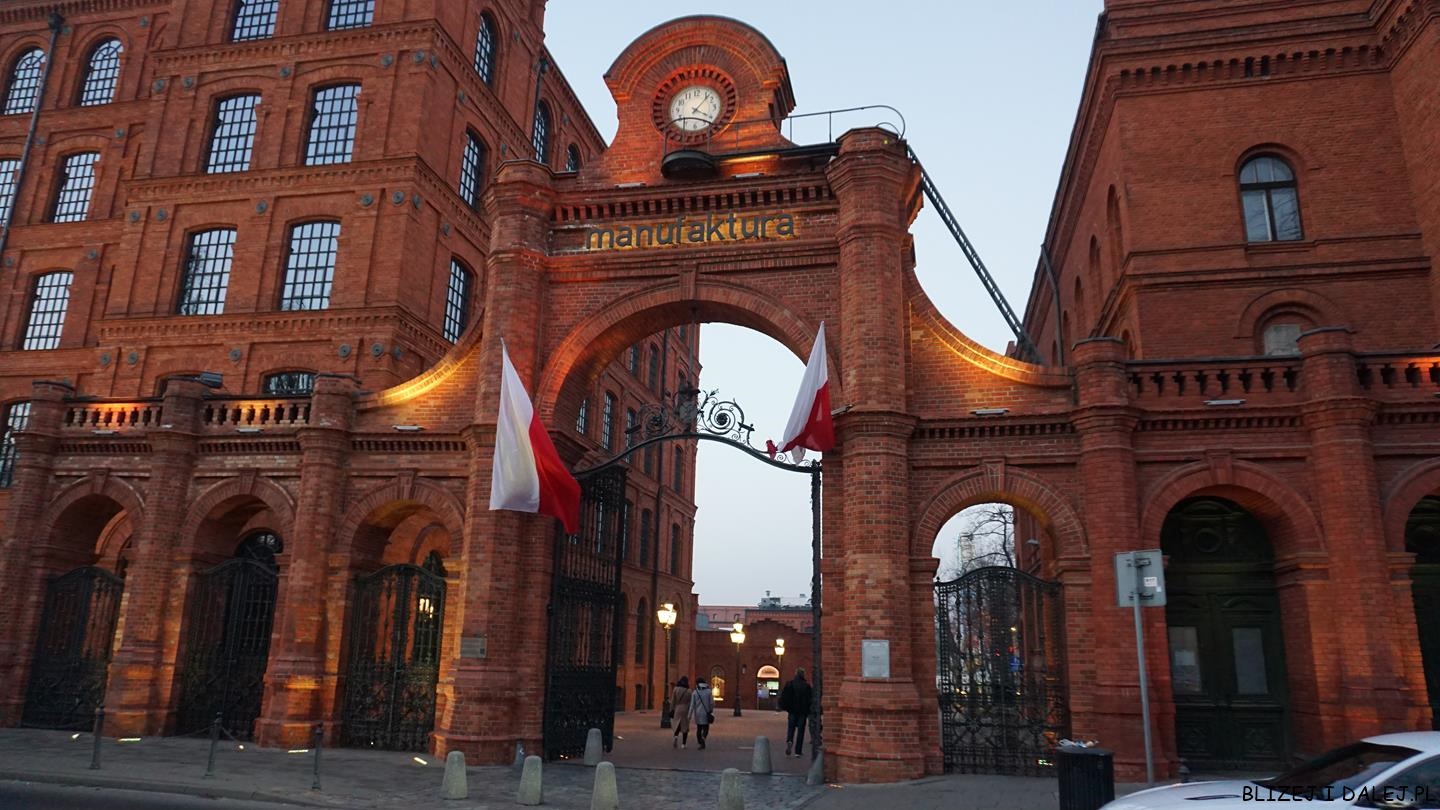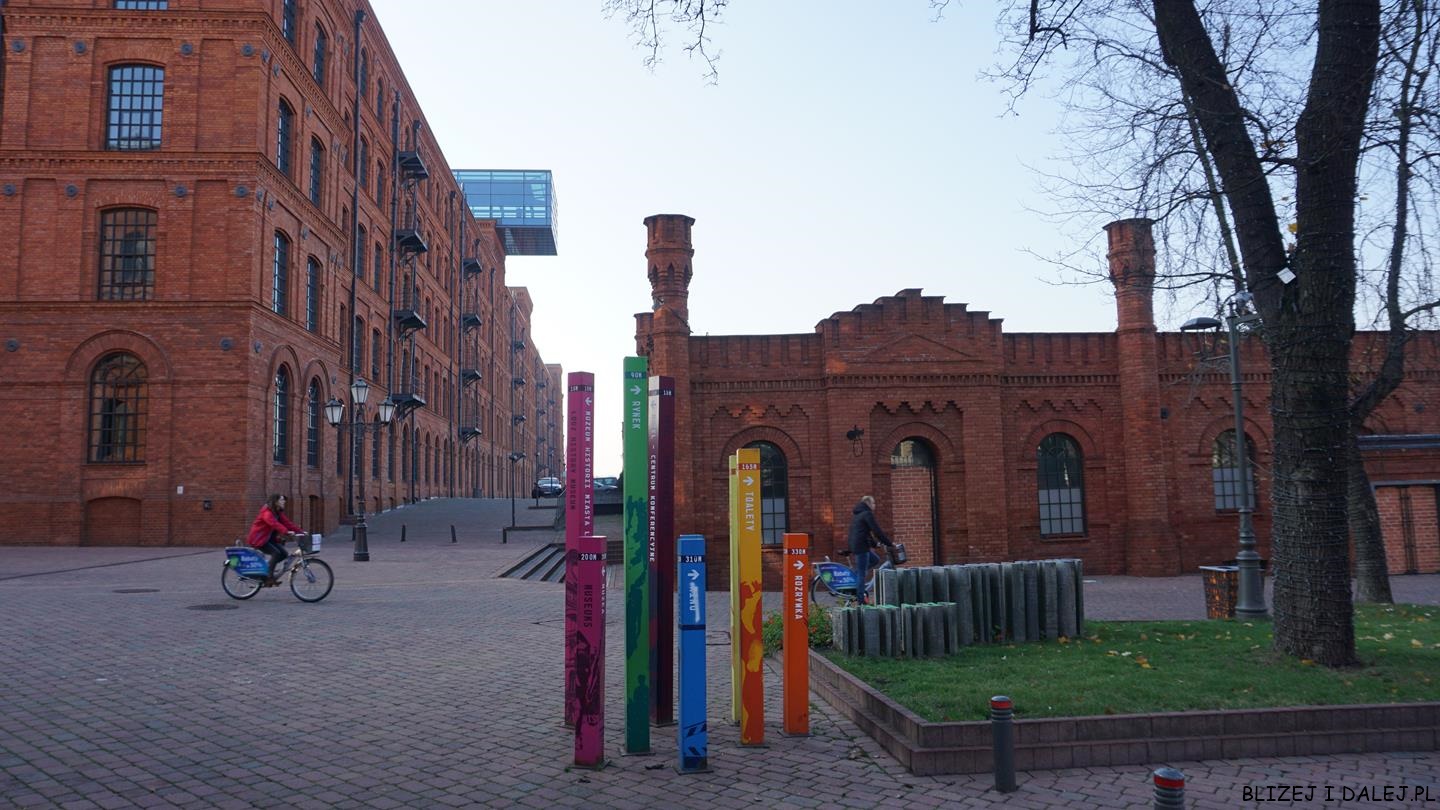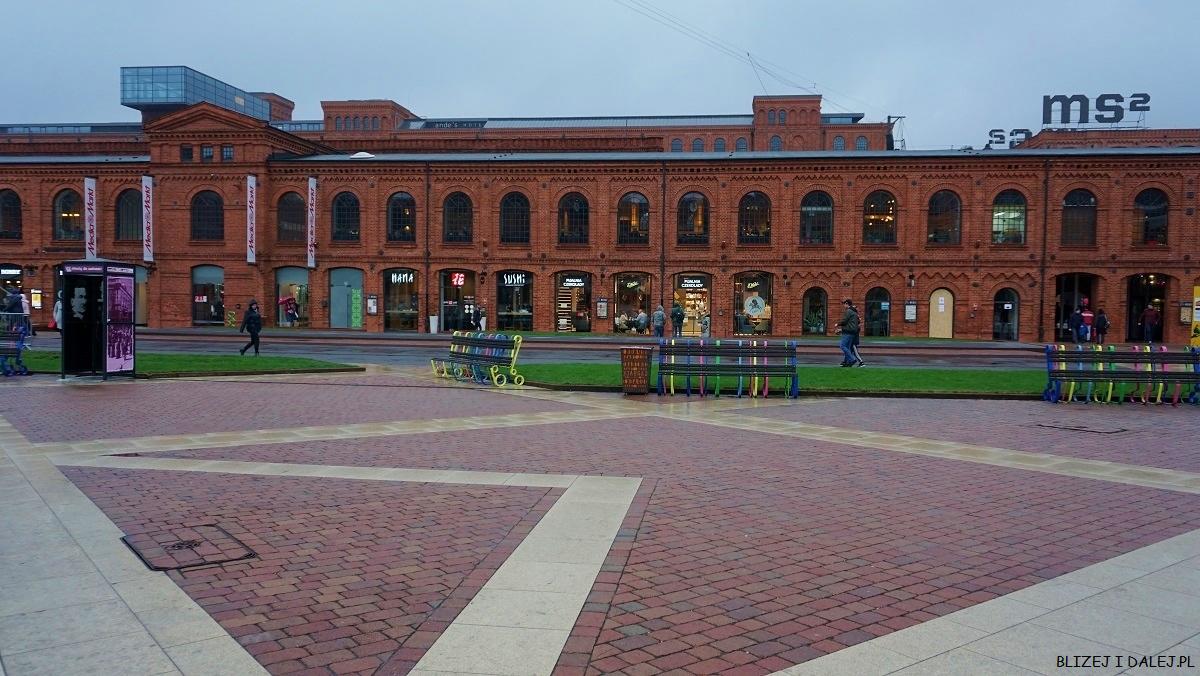 Miejsce to nocą prezentuje się znakomicie! Sami zobaczcie – jest szyk i styl :) Zgodzicie się?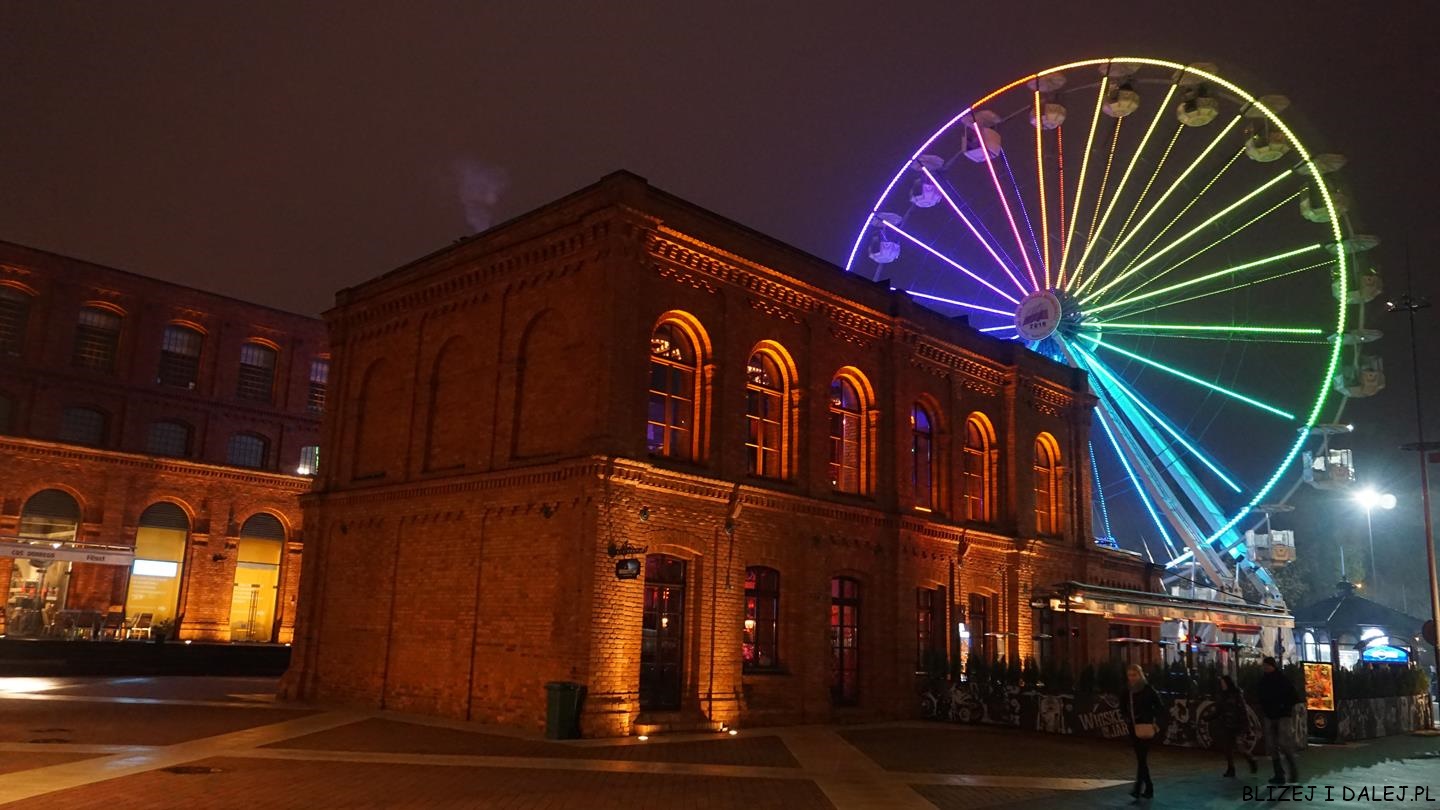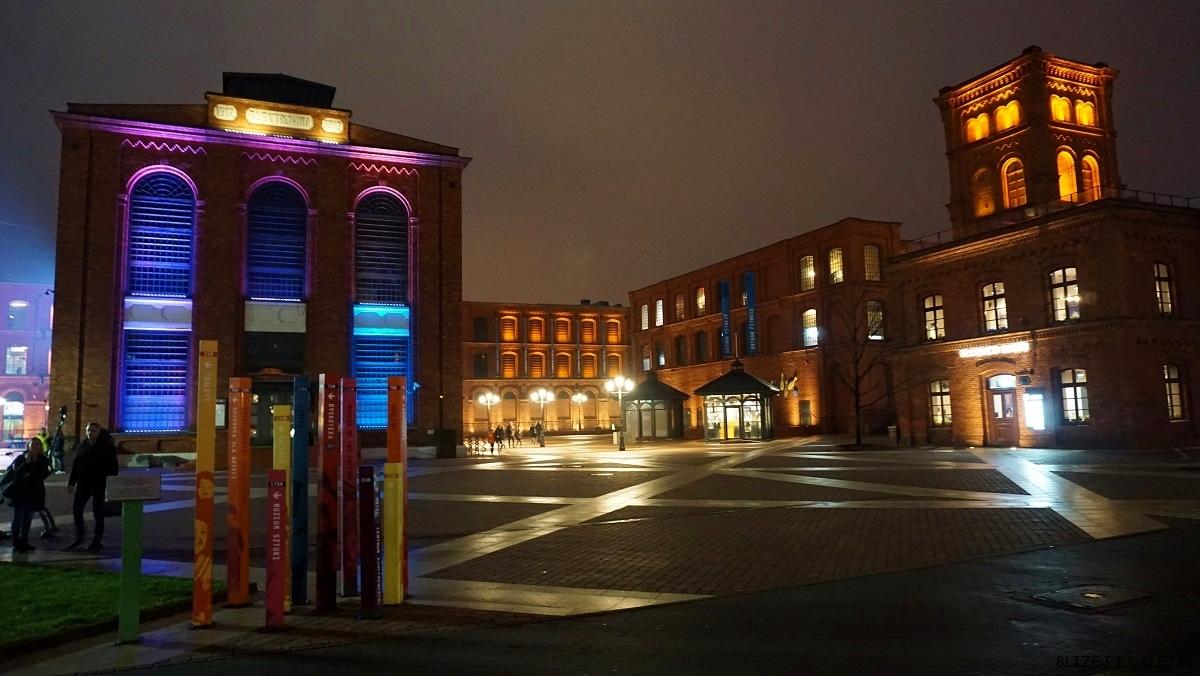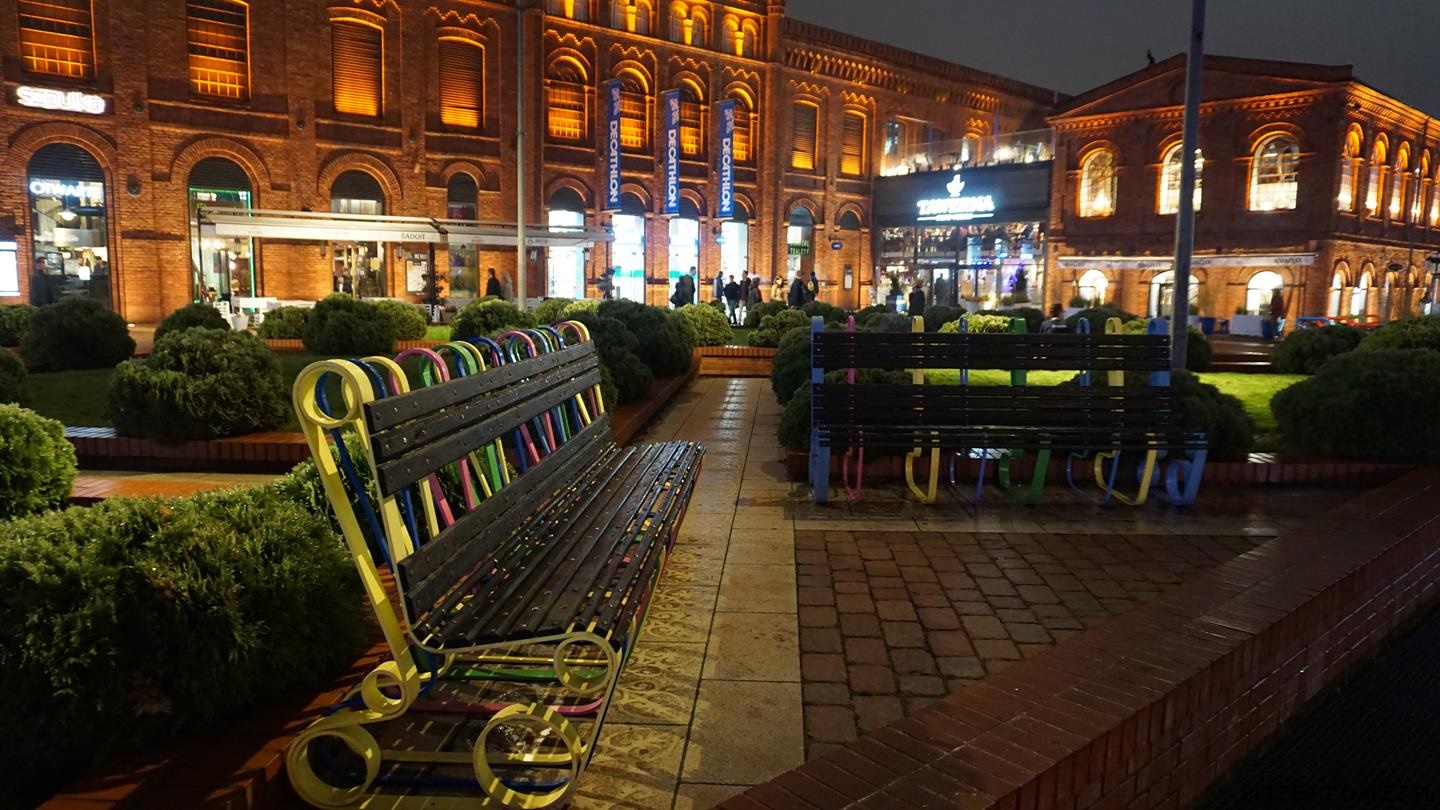 Ponadto, w Manufakturze mieści się Centrum Nauki Experymentarium, a także malutkie Muzeum Fabryki, które opowiada historię rodziny Poznańskich i ich fabryki z naciskiem na proces produkcyjny przędzalni.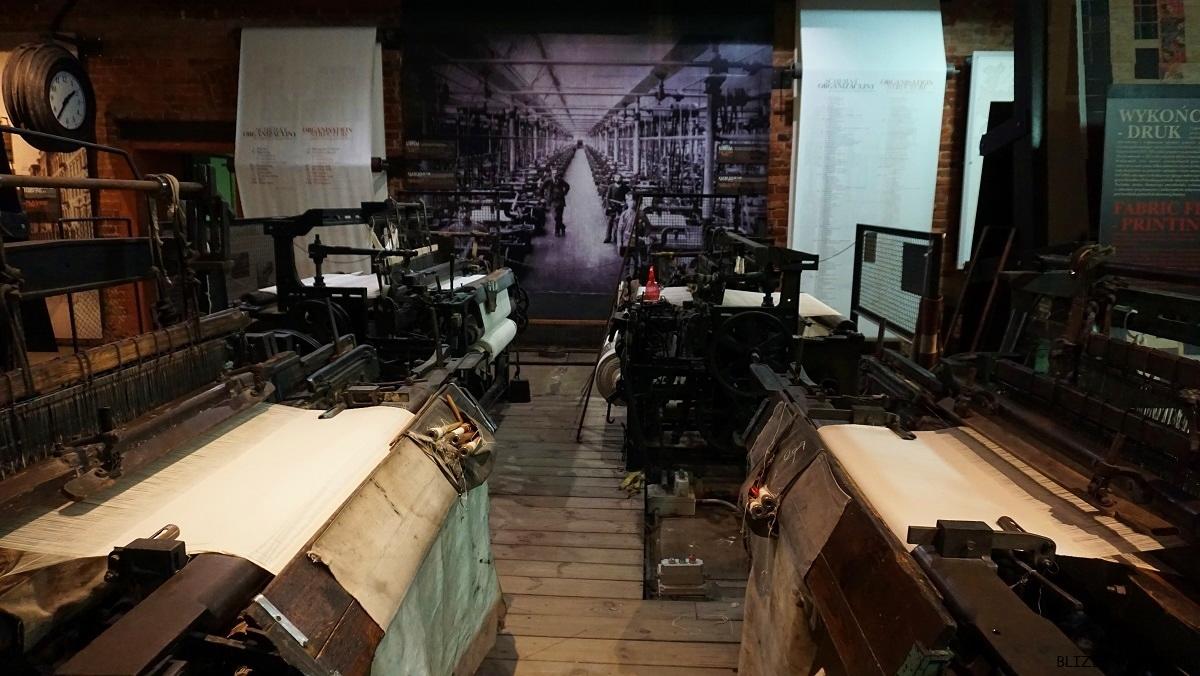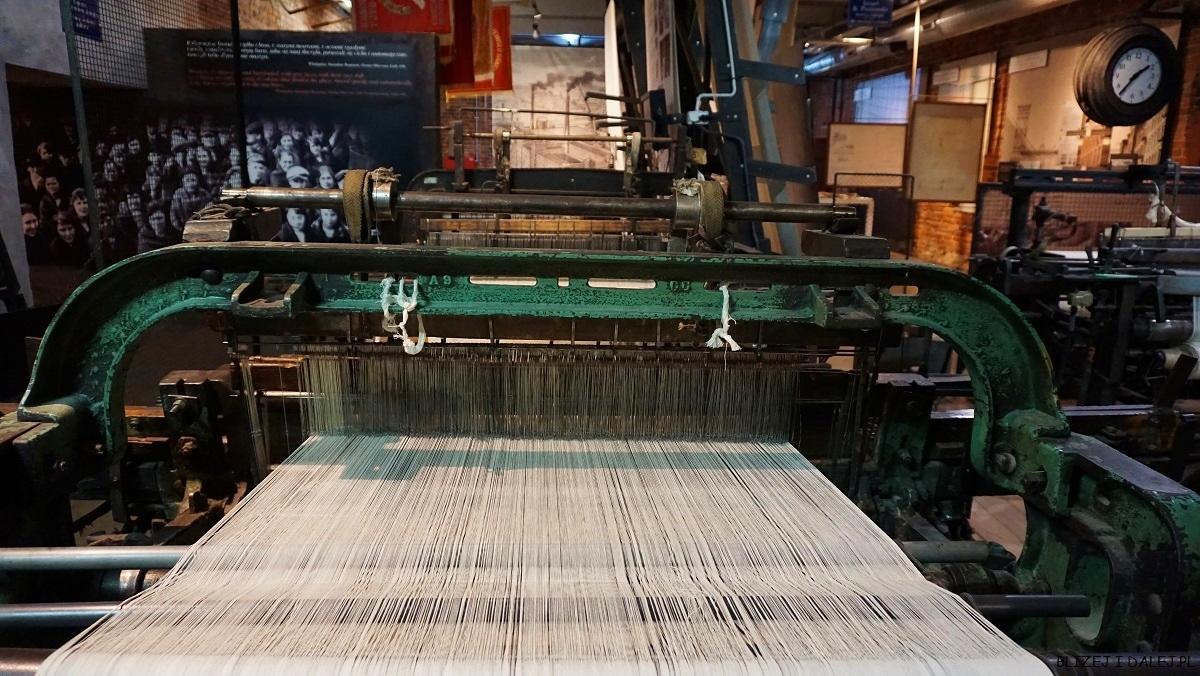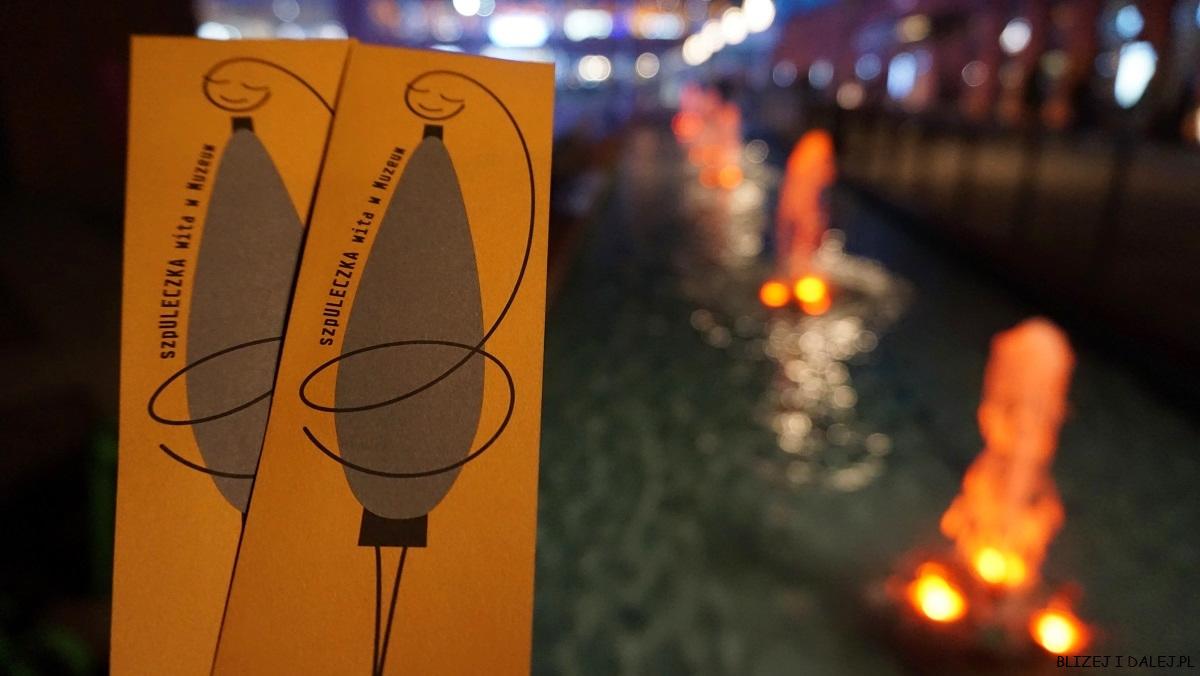 A tuż obok Manufaktury zabytkowy pałac rodziny Poznańskich z XIX wieku zwany "łódzkim Luwrem". Obecnie mieści się w tym miejscu Muzeum Miasta Łodzi oraz Muzeum Kultur i Tradycji Wyznaniowych – oba muzea są połączone i zwiedza się je za jednym biletem.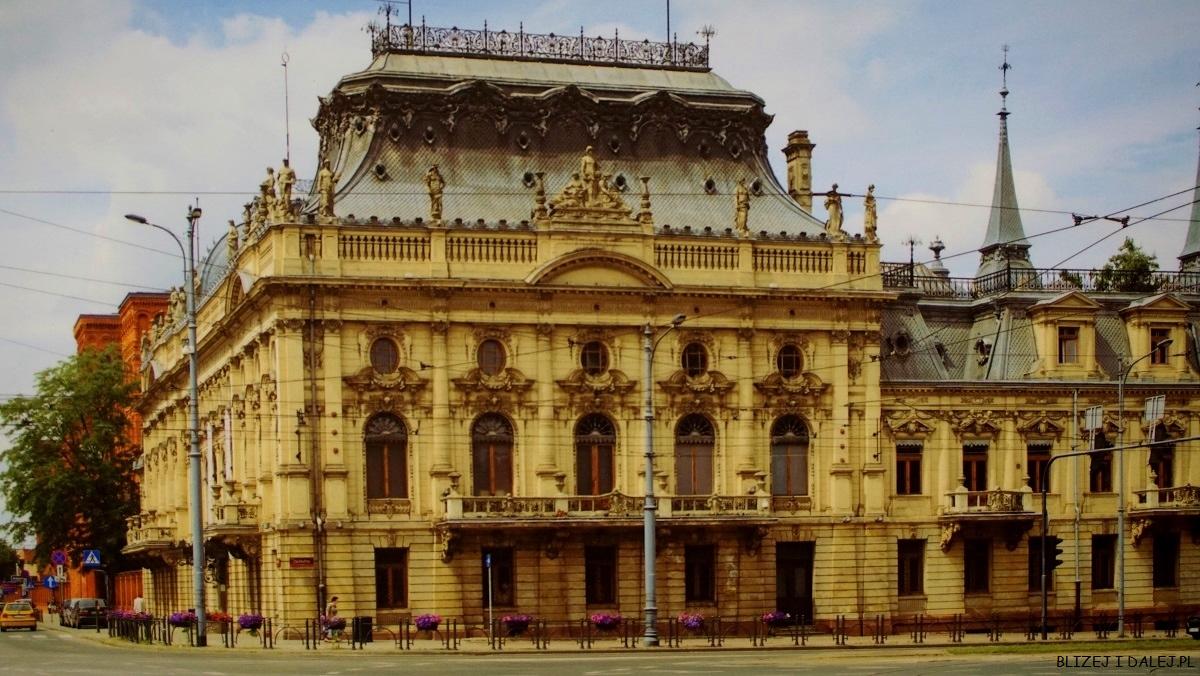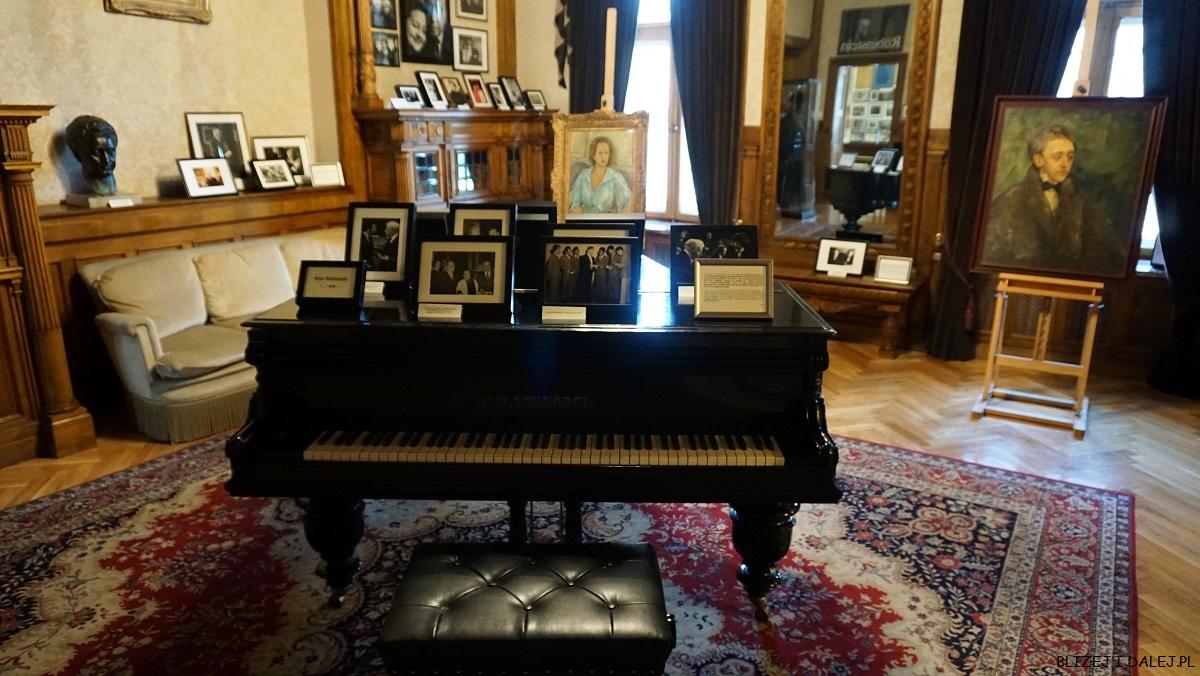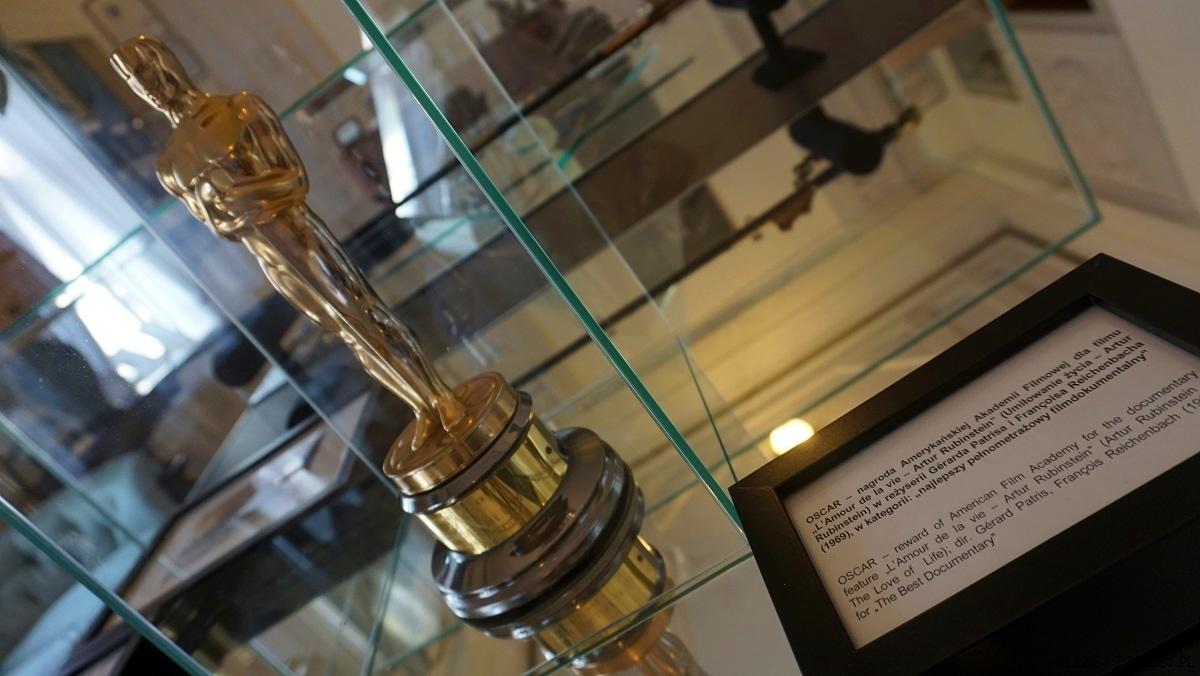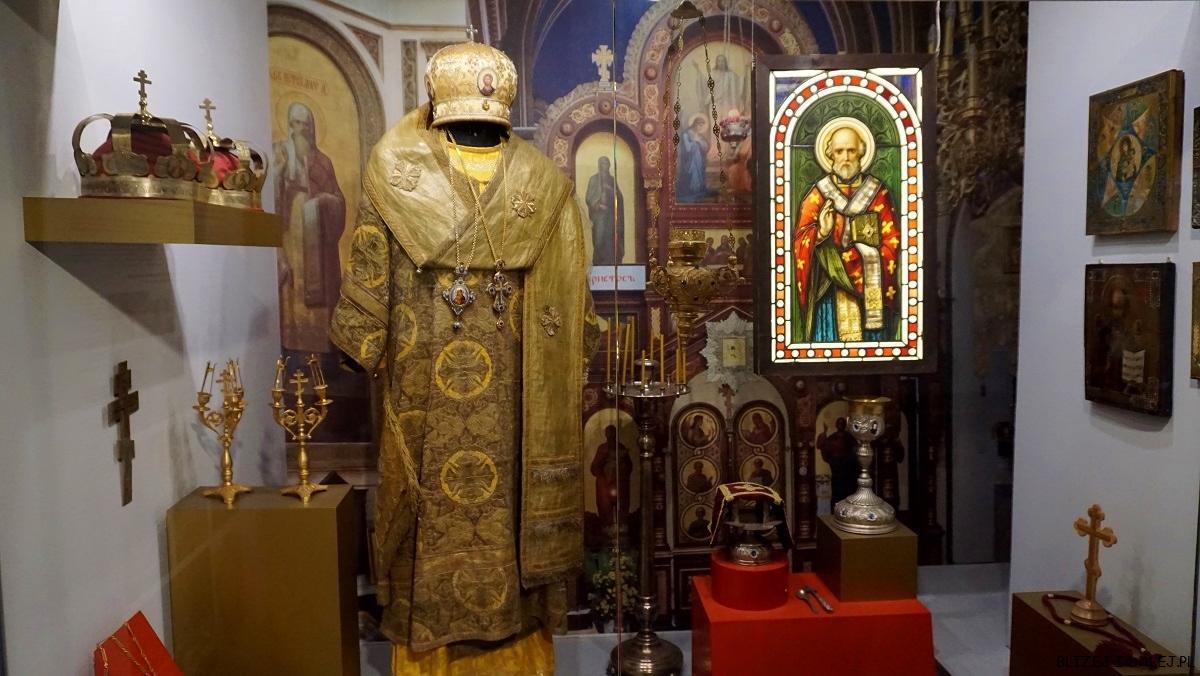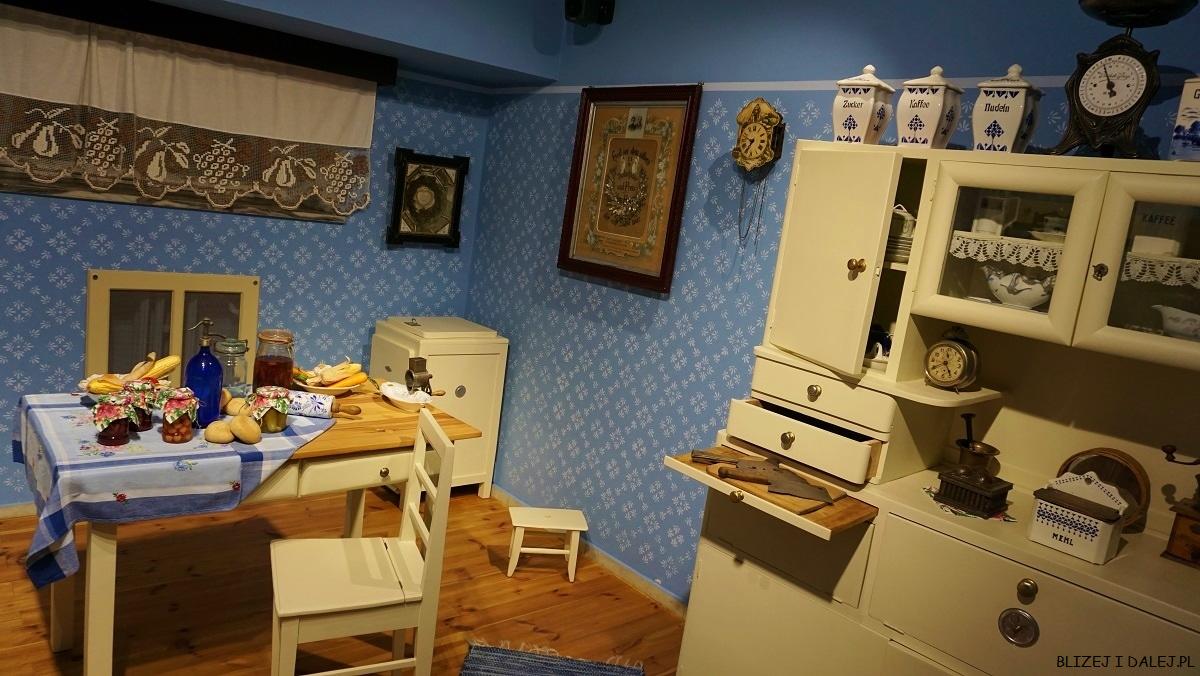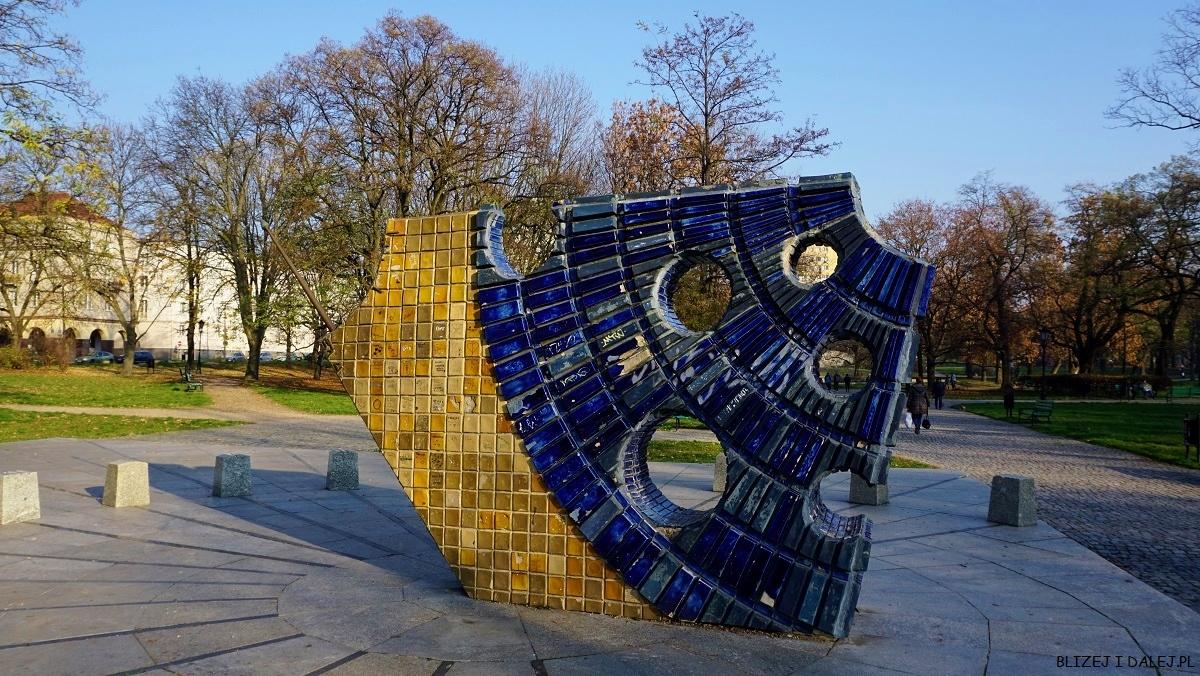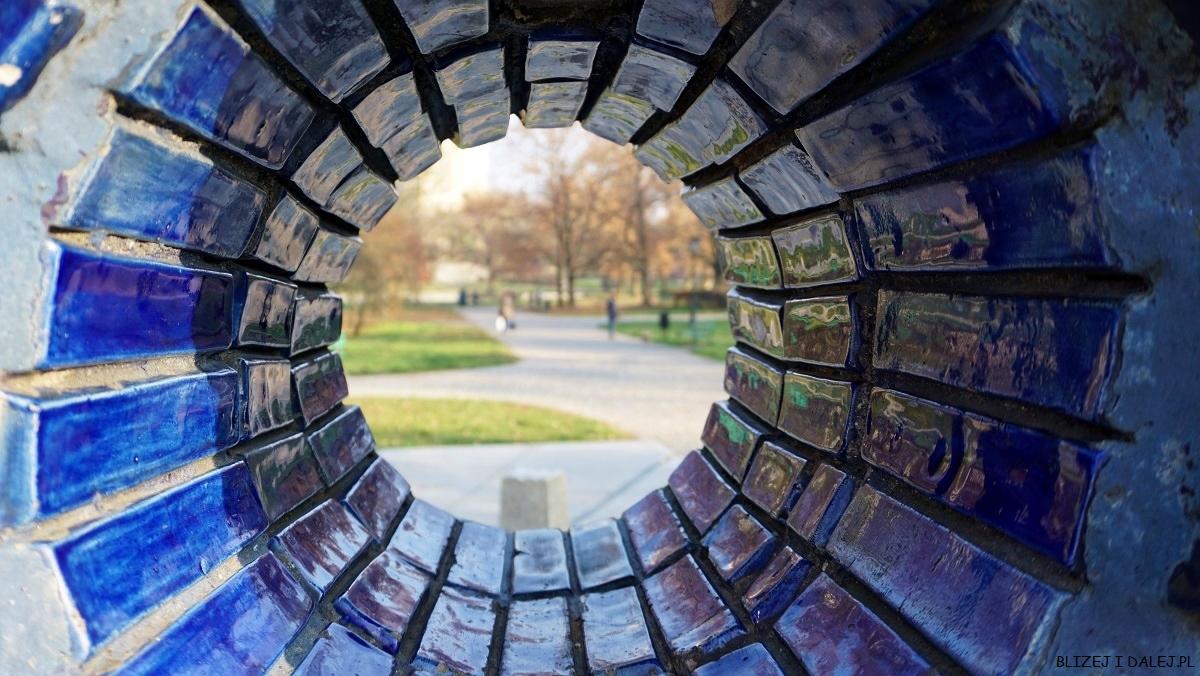 Warto udać się na dworzec Łódź Fabryczna! Wiem, dość niestandardowy to stop jednak nowoczesna bryła dworca zachwyca :) A w bliskiej odległości Sobór Świętego Aleksandra Newskiego.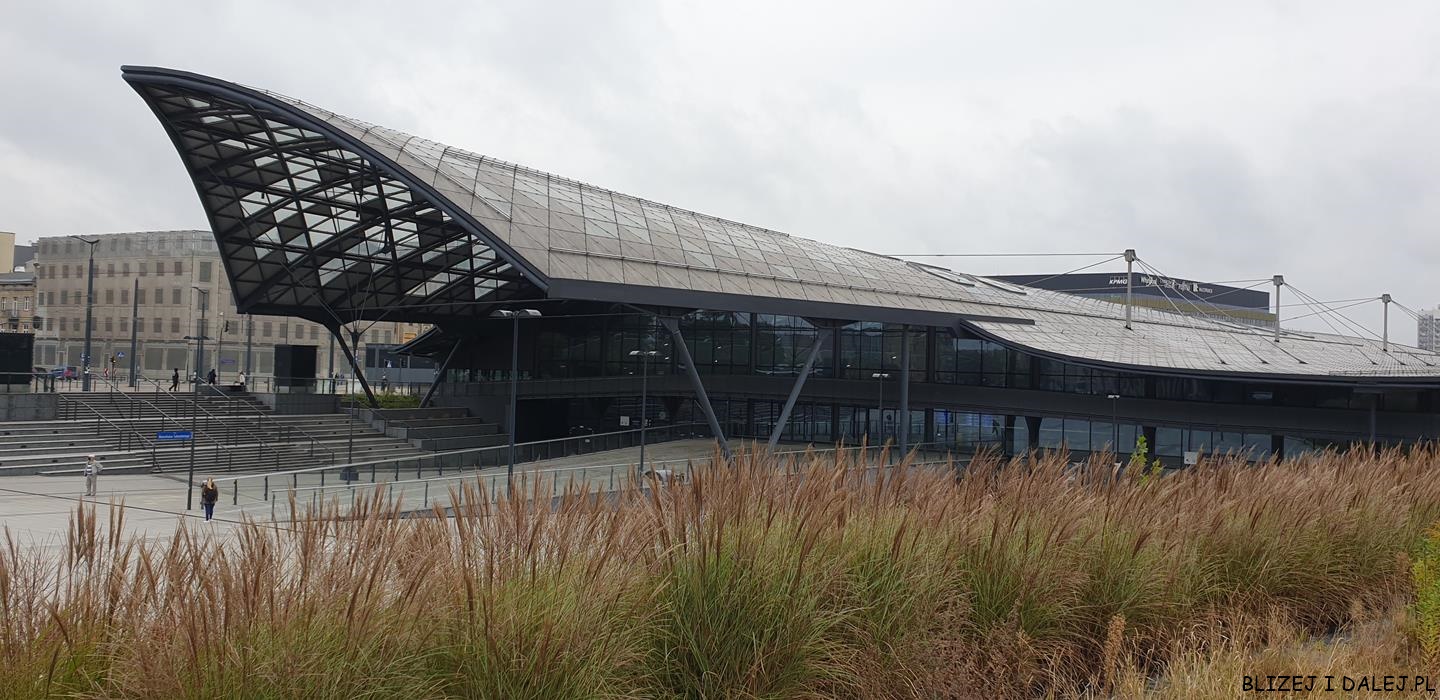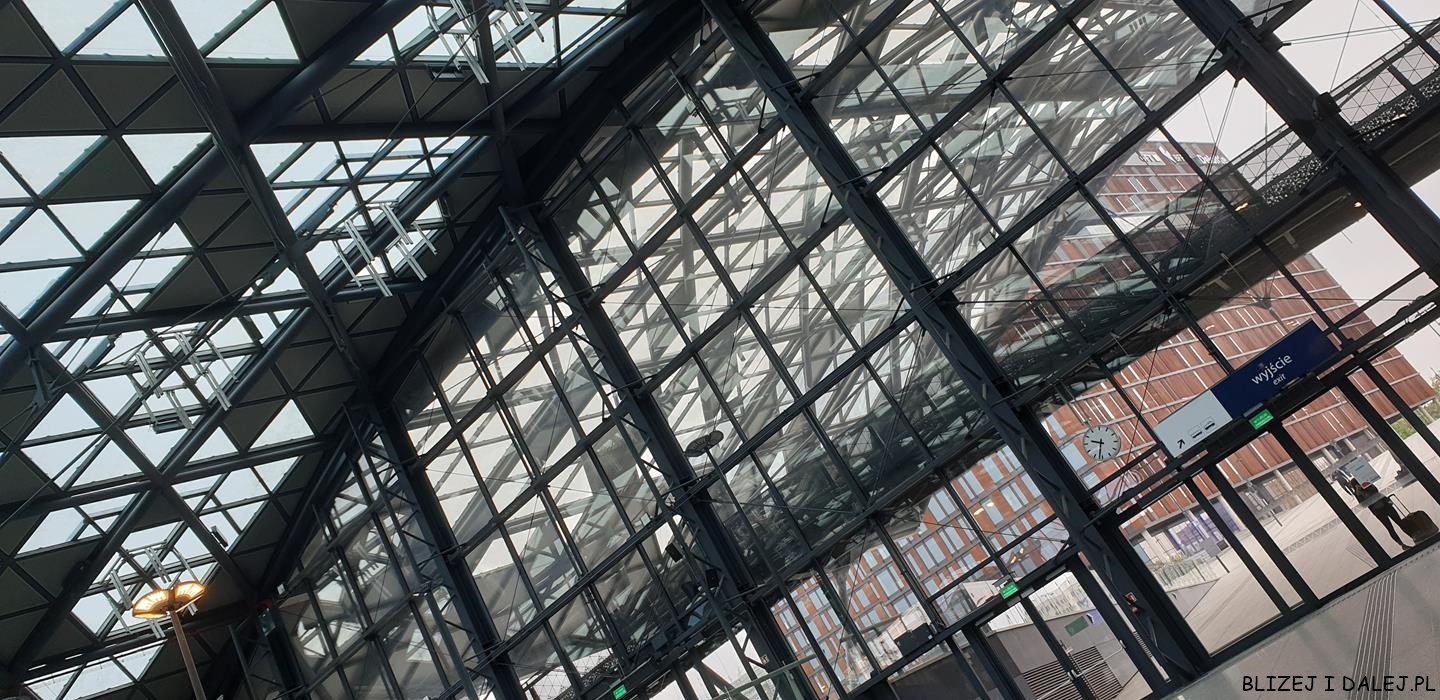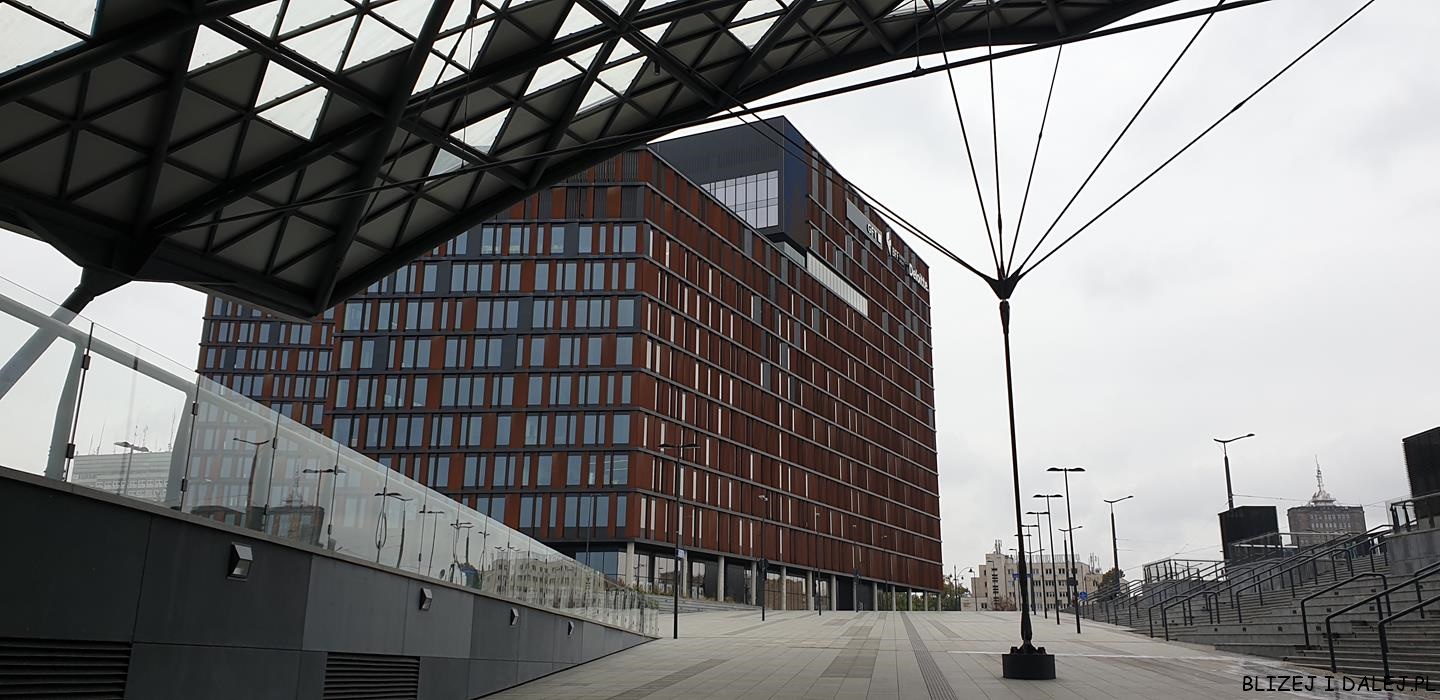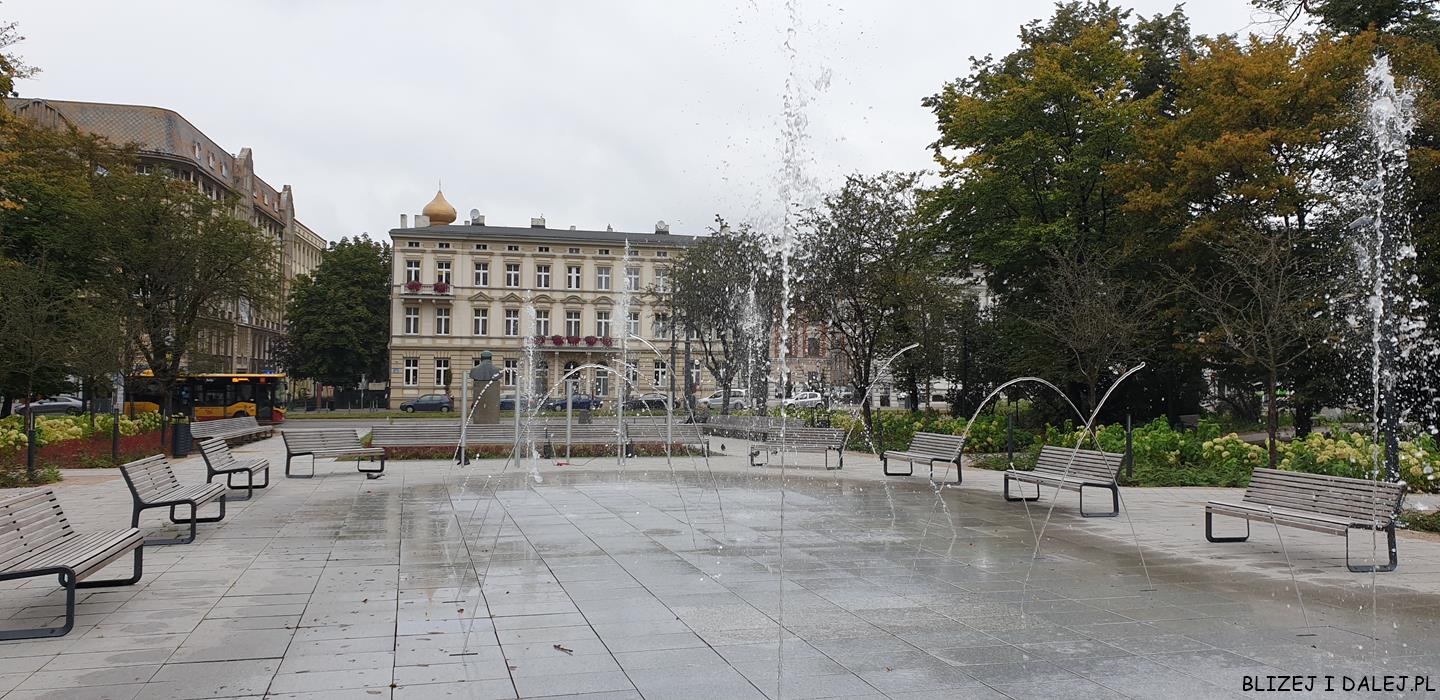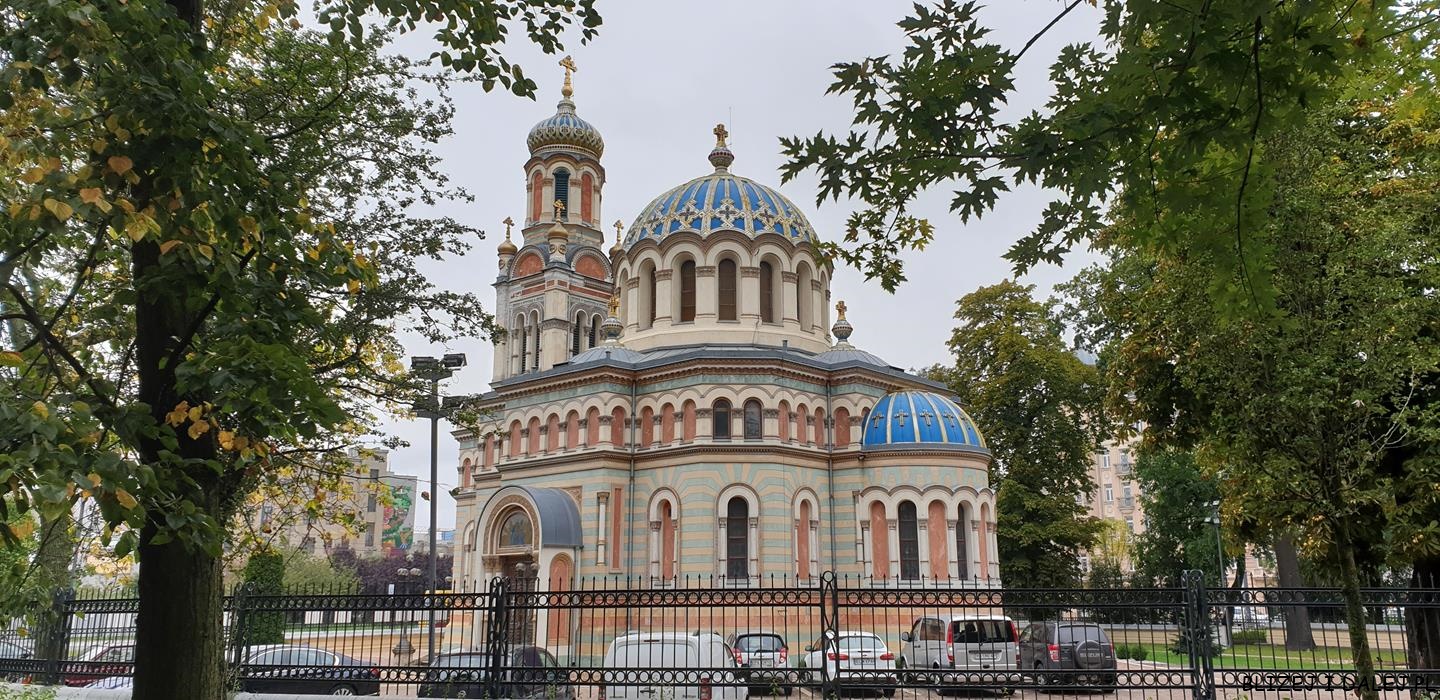 Co zobaczyć poza ścisłym centrum Łodzi
Osiedle Księży Młyn to kolejna historyczna dzielnica włókiennicza. Jest to bardzo urokliwe osiedle robotnicze utrzymane w charakterystycznym, industrialnym klimacie. Dość zaniedbane, jednak obecnie w trakcie rewitalizacji, więc w przyszłości powinno być pięknie! Znajduje się tu także pięknie odrestaurowany budynek z czerwonej cegły, który w przeszłości był przędzalnią Karola Scheiblera – obecnie w tym miejscu mieści się loftowy apartamentowiec.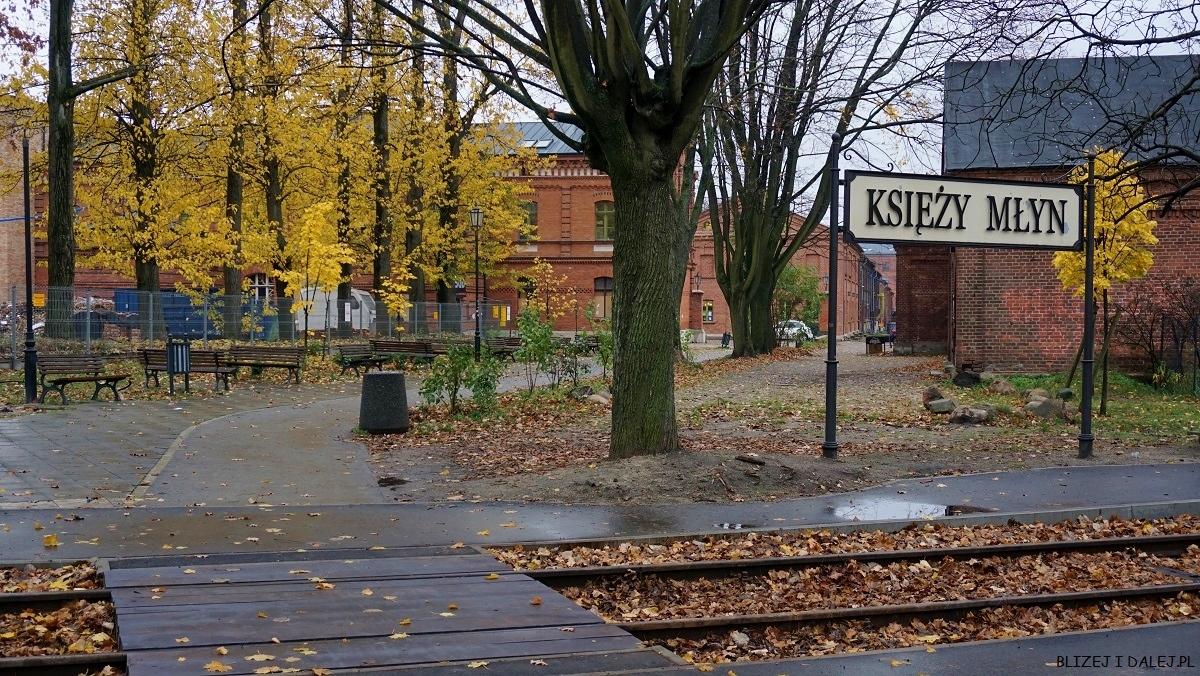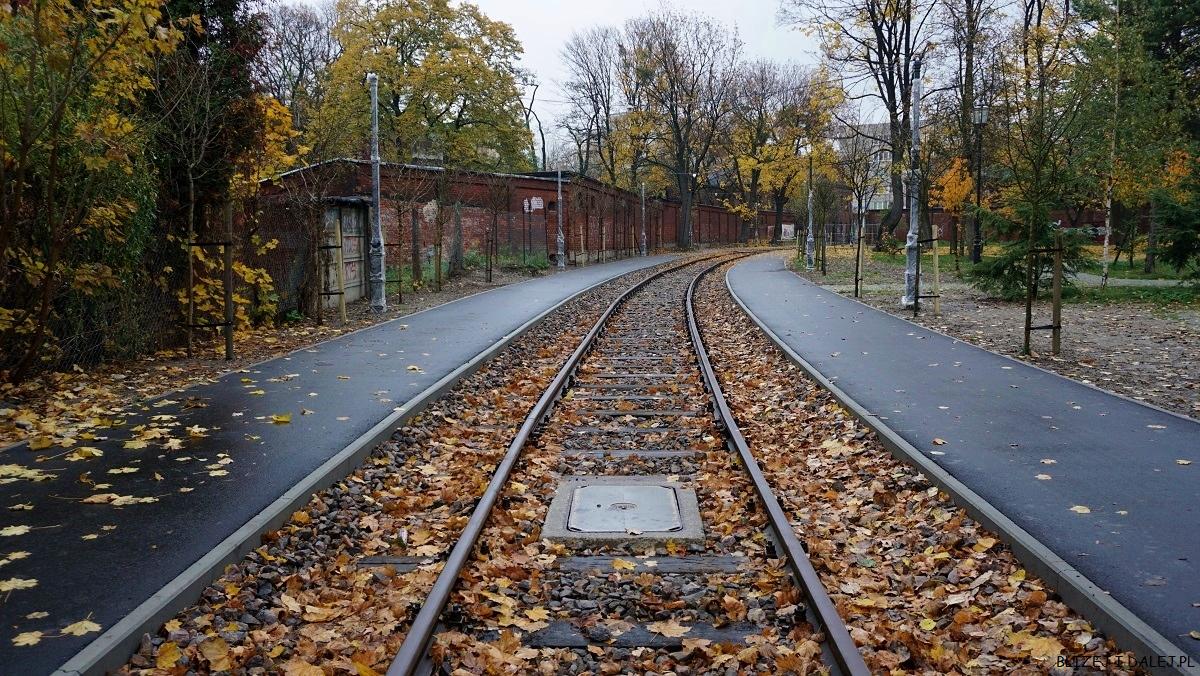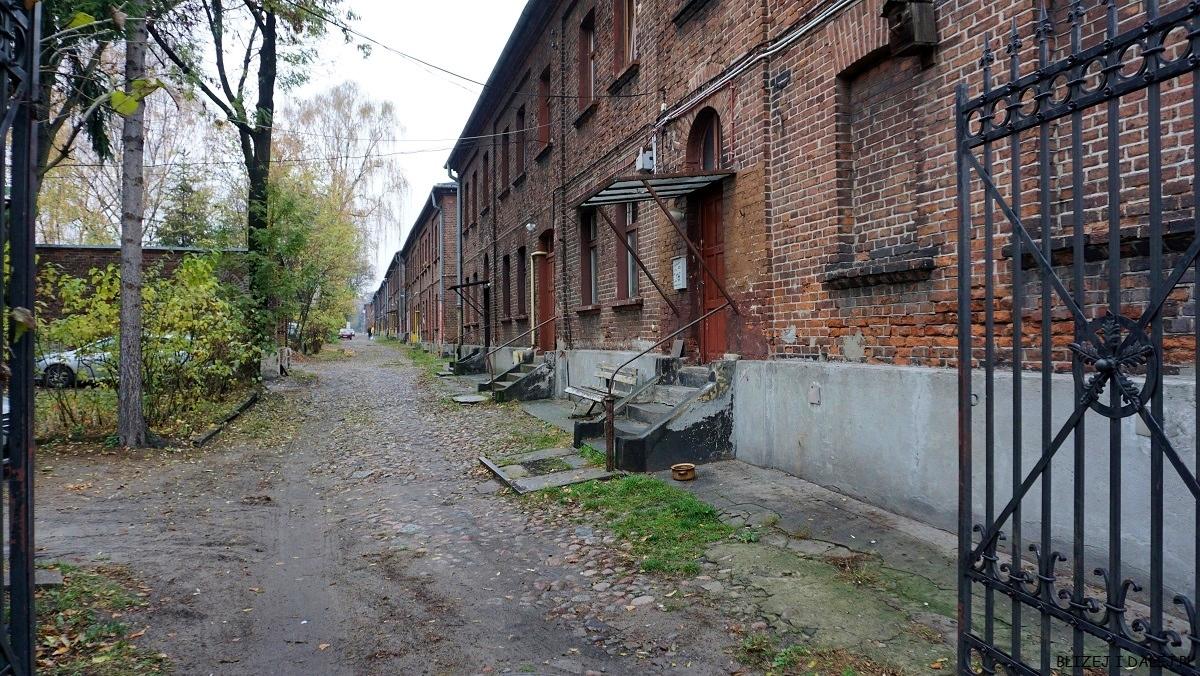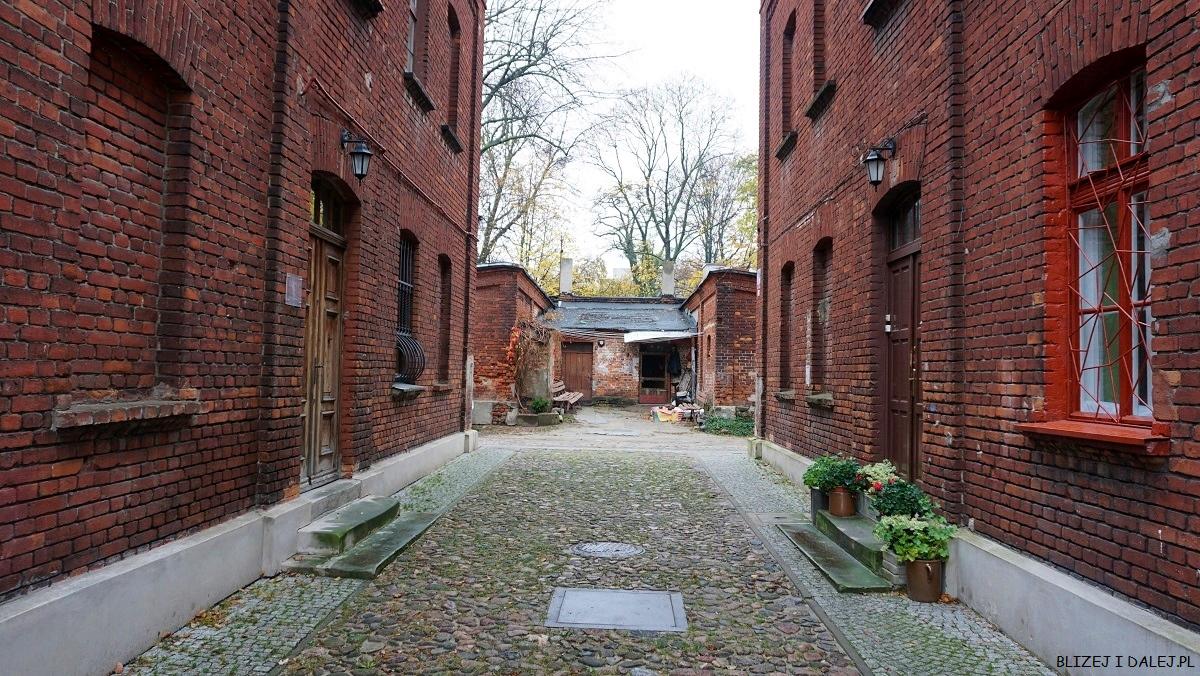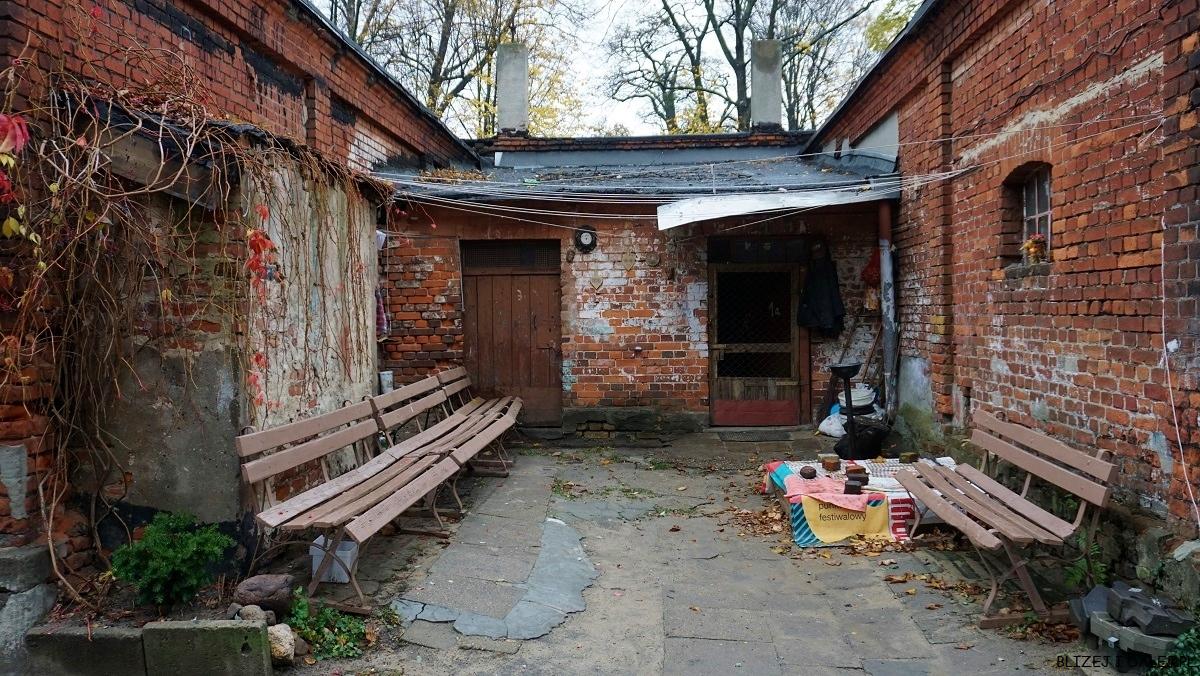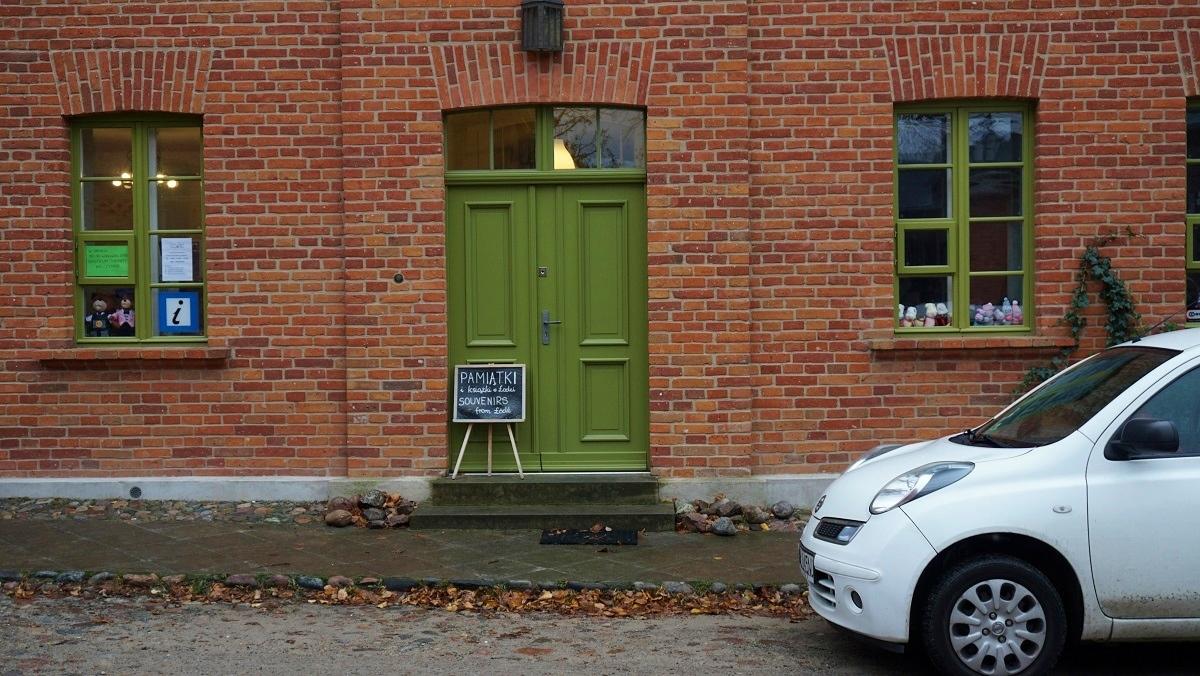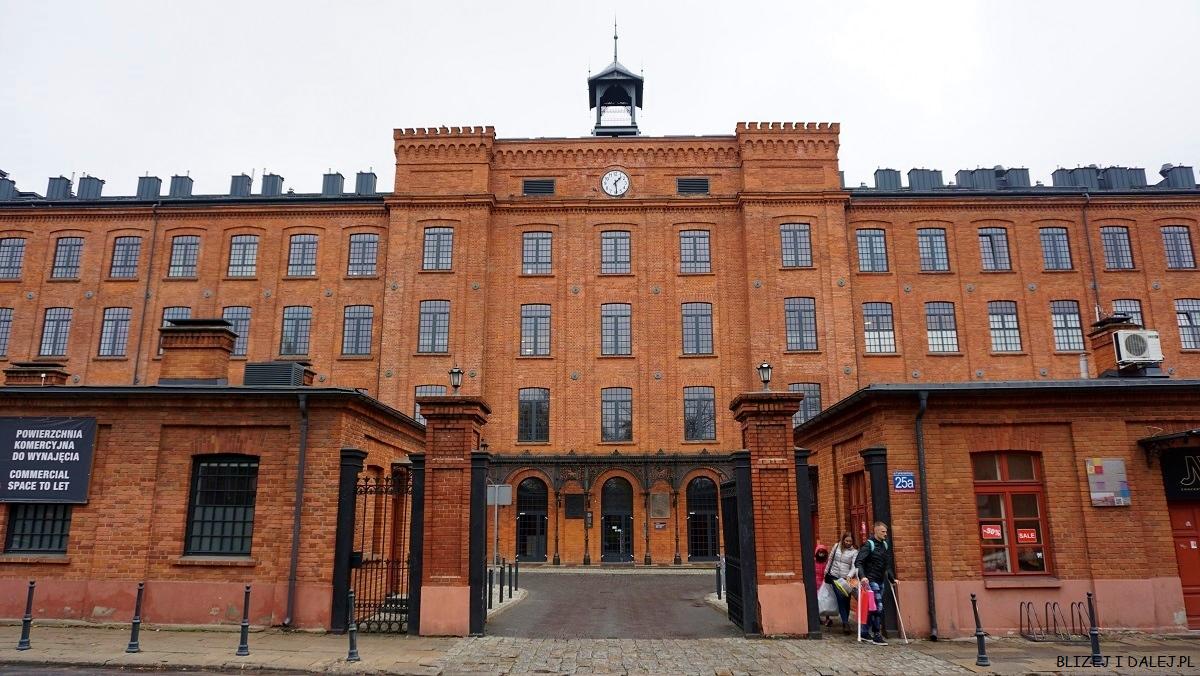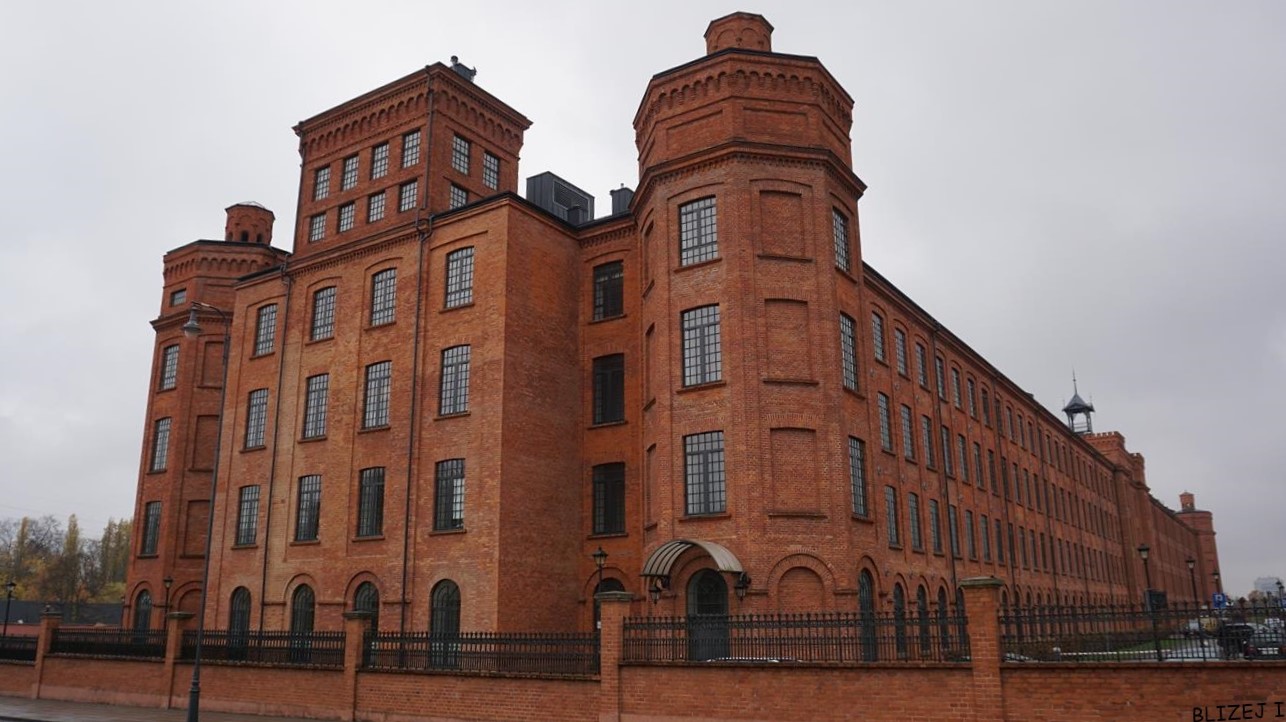 Ponadto na osiedlu Księży Młyn znajdziecie muzeum pałac Herbsta, jest to neorenesansowa willa z 1875 roku. "Jego historia nierozerwalnie związana jest nie tylko z losami rodziny Herbstów i Scheiblerów, lecz także z dziejami Księżego Młyna (…). Przedsiębiorstwo włókiennicze Scheiblerów miało fundamentalne znaczenie dla rozwoju przemysłu włókienniczego w Łodzi." – możemy przeczytać na stronie muzeum.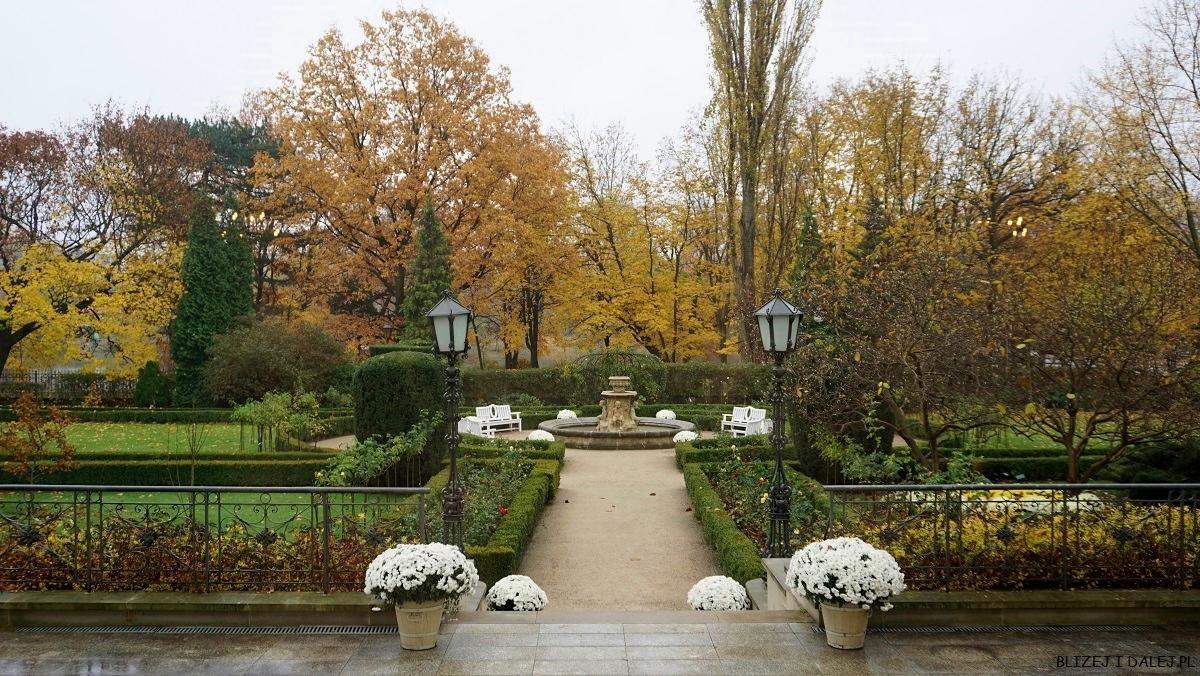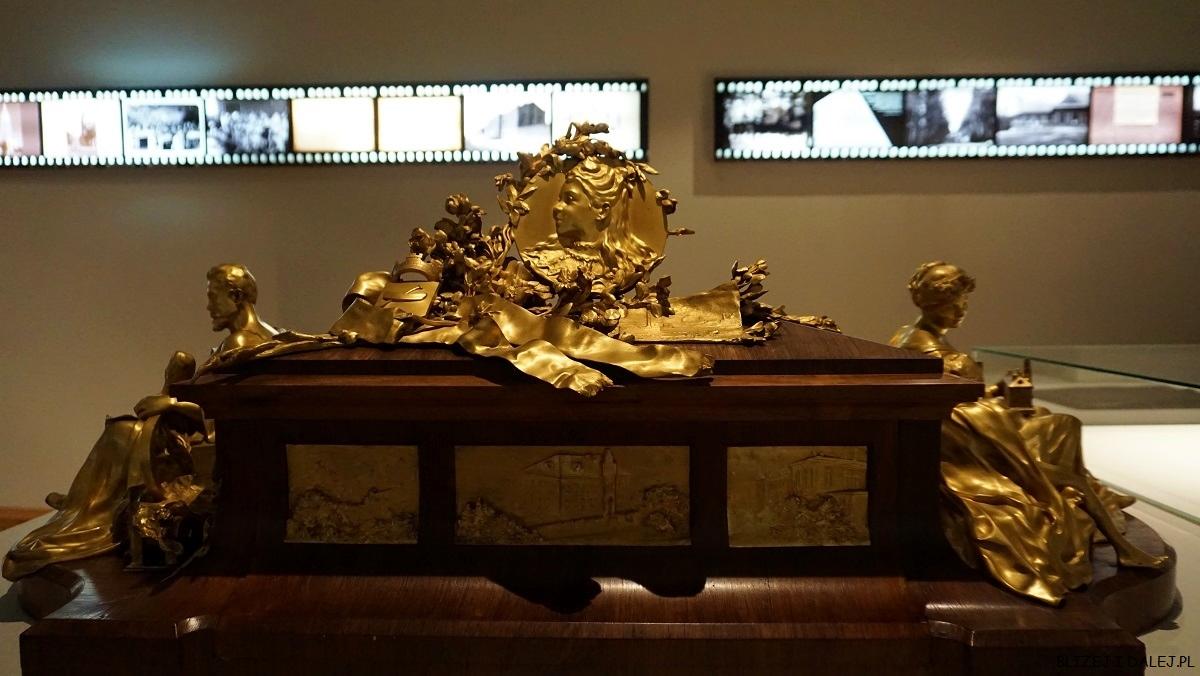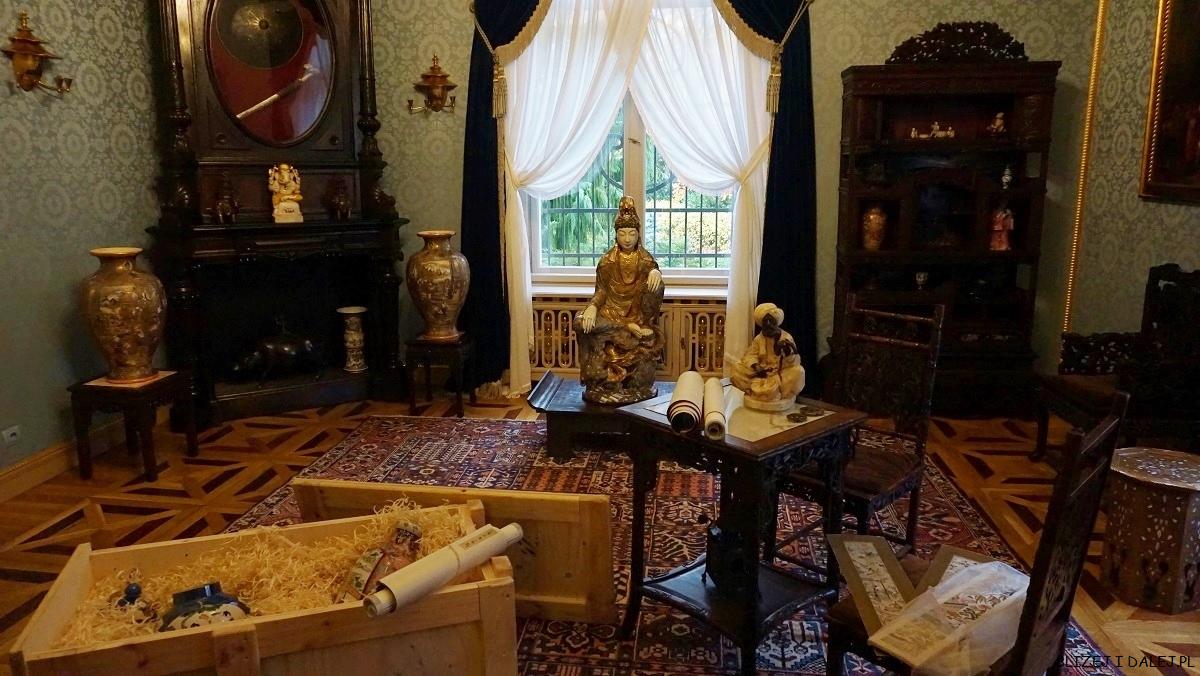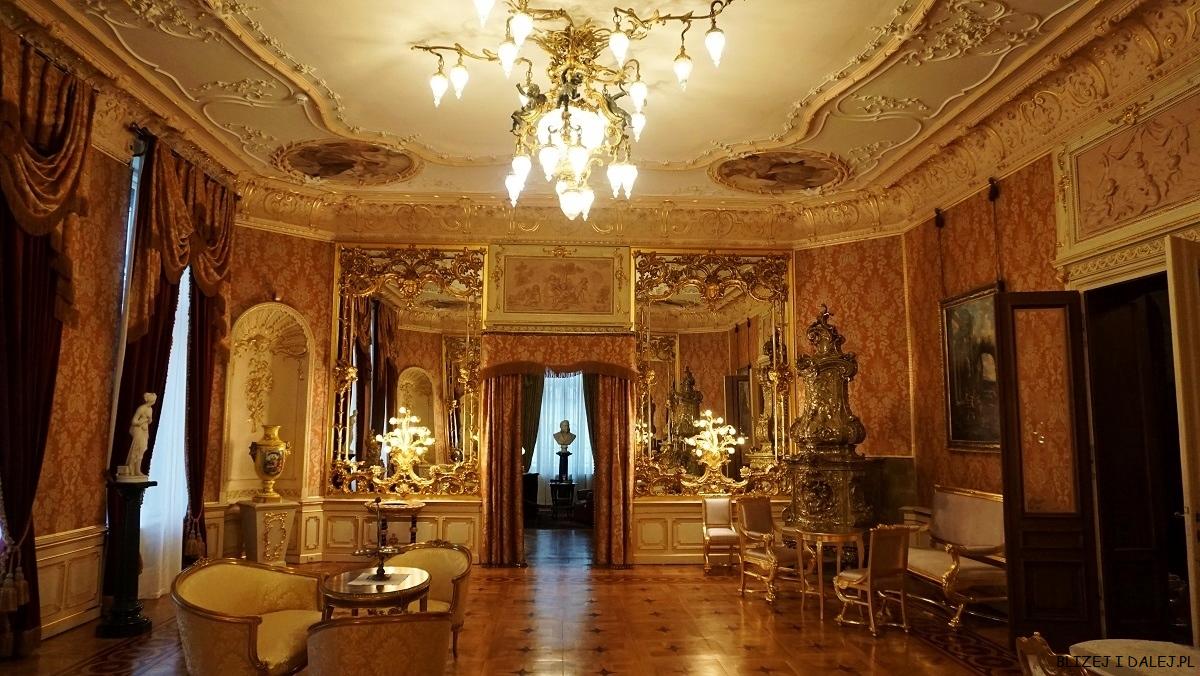 W bliskiej odległości znajduje się najstarszy park w mieście – Park Źródliska z 1840 roku. Na jego terenie mieści się pałac Scheiblerów a w nim Muzeum Kinematografii (obecnie zamknięte z powodu remontu). A tam, nie dość że gadżety z filmu Kingsajz to jeszcze kot Filemon wraz z Bonifacym z bajkowego szlaku :)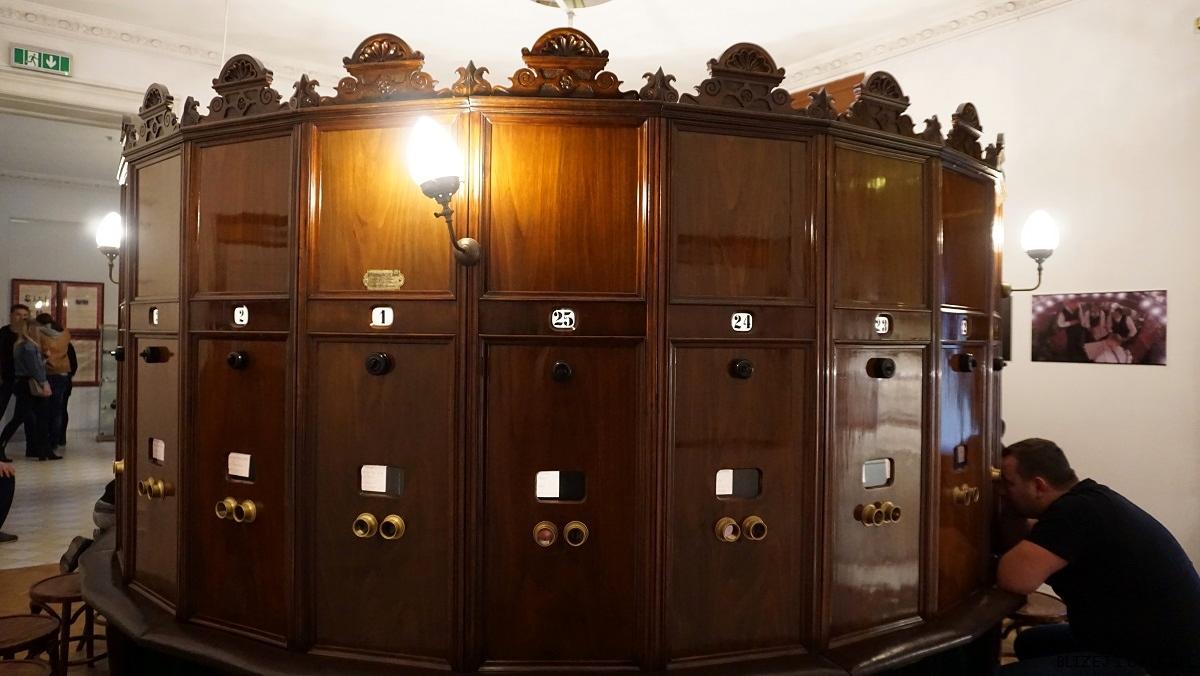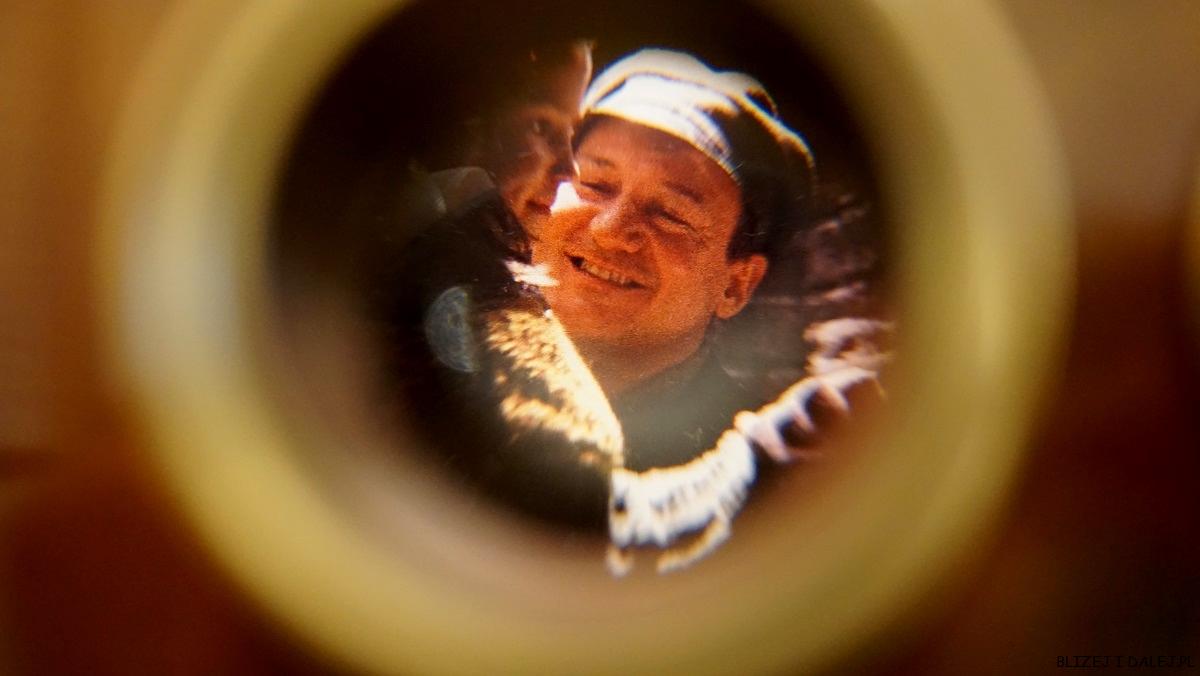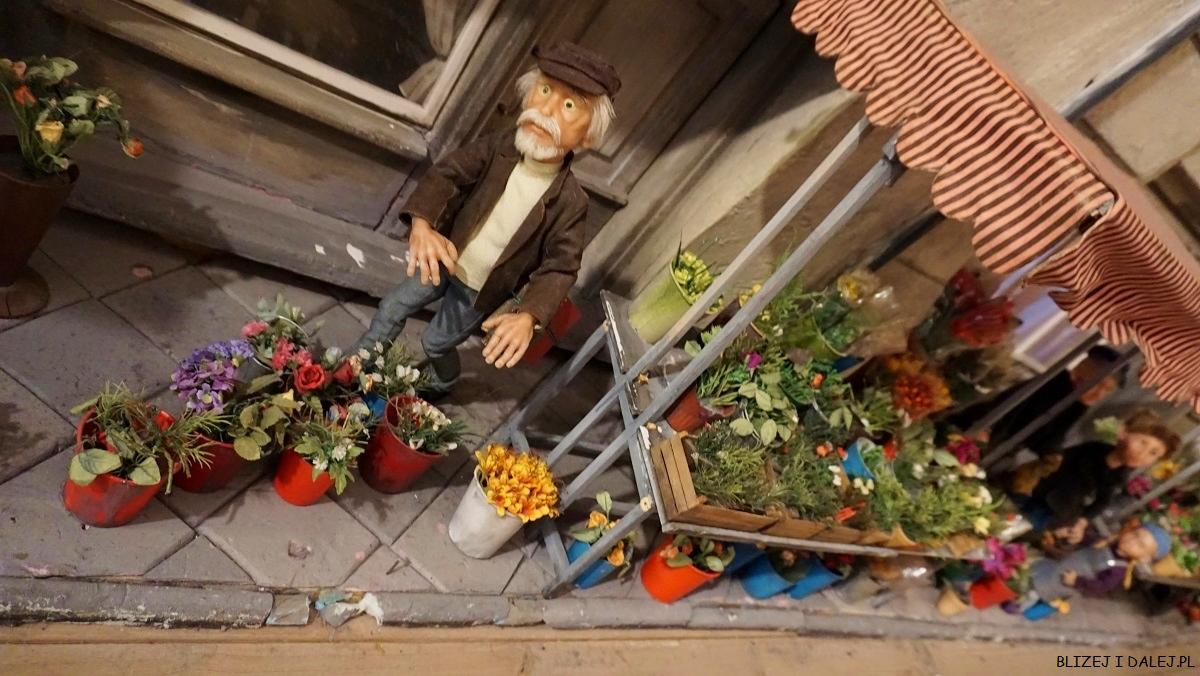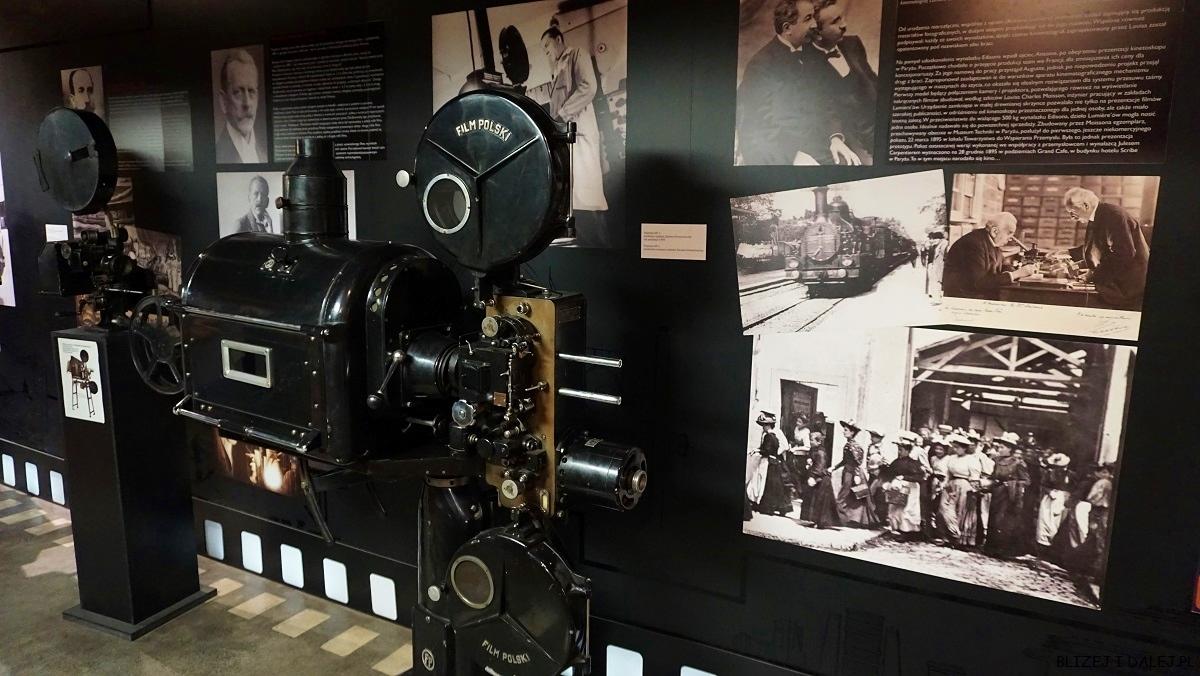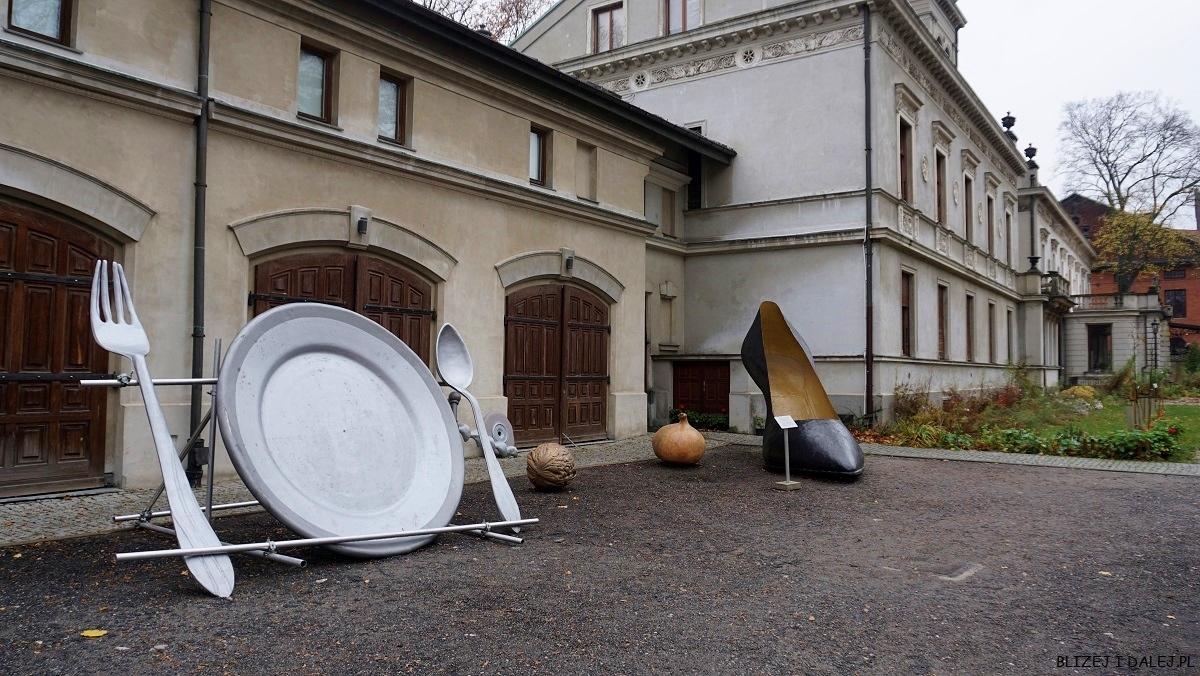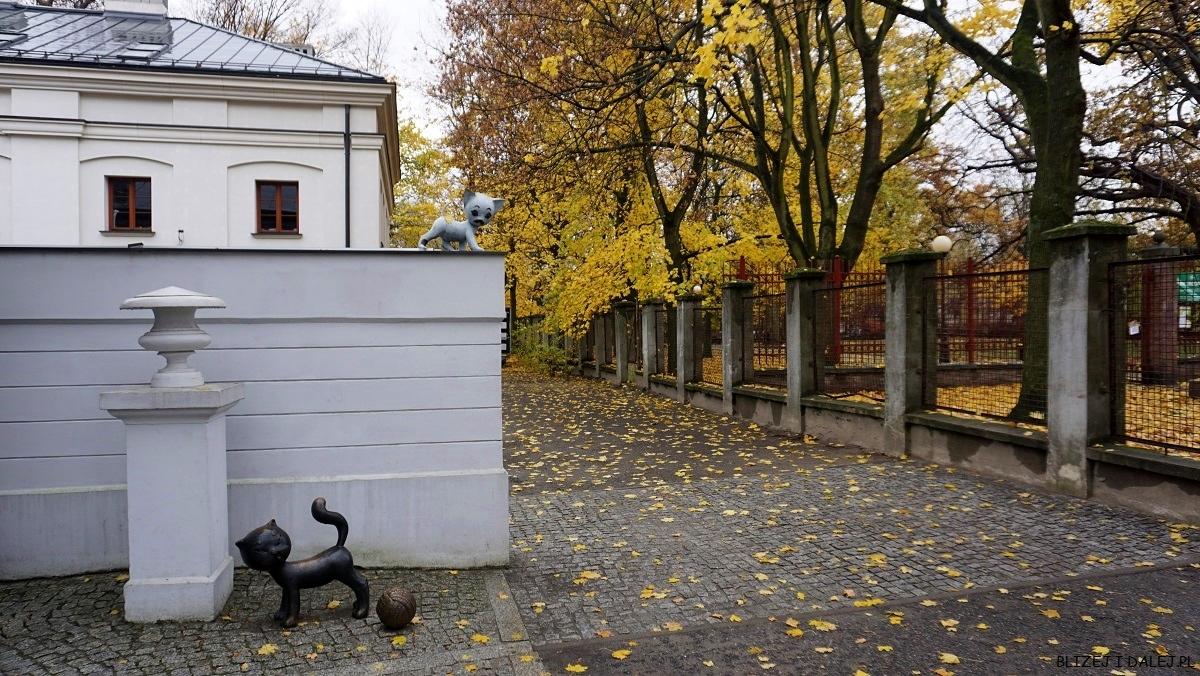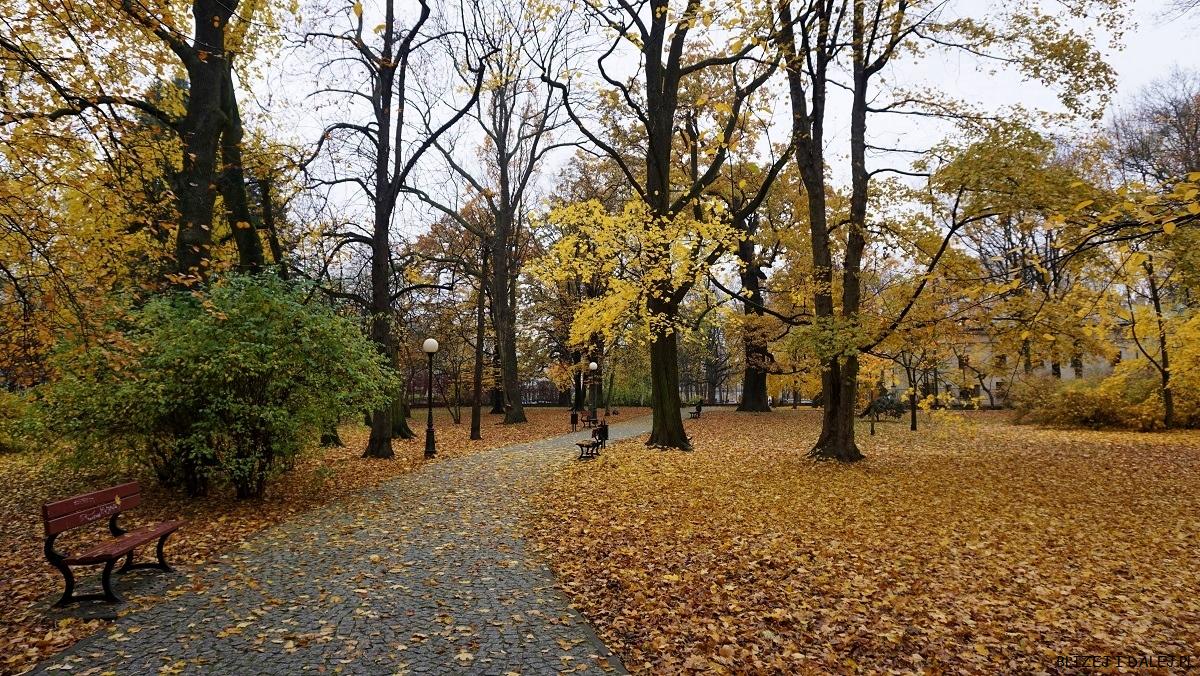 Biała Fabryka to muzeum włókiennictwa, które mieści się na skraju parku Reymonta, nad samym stawem. Jest to elegancko odrestaurowany kompleks muzealny w którym są organizowane różnorodne czasowe wystawy. W trakcie naszej wizyty wystawa dot. mody polskiej!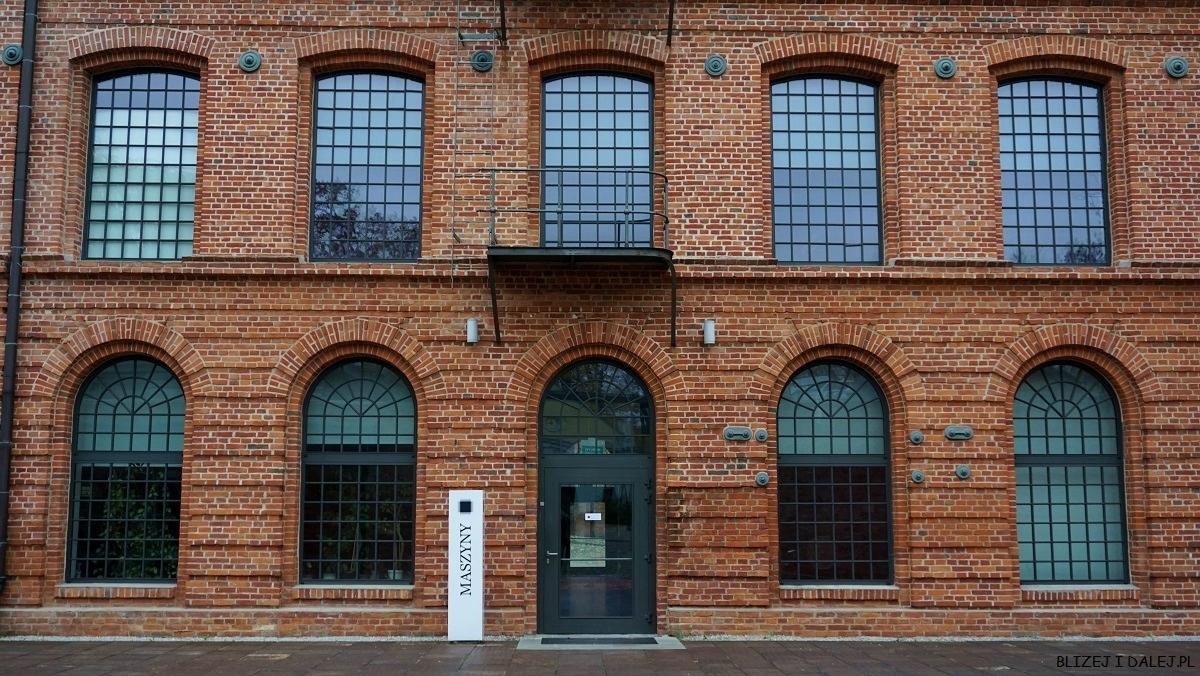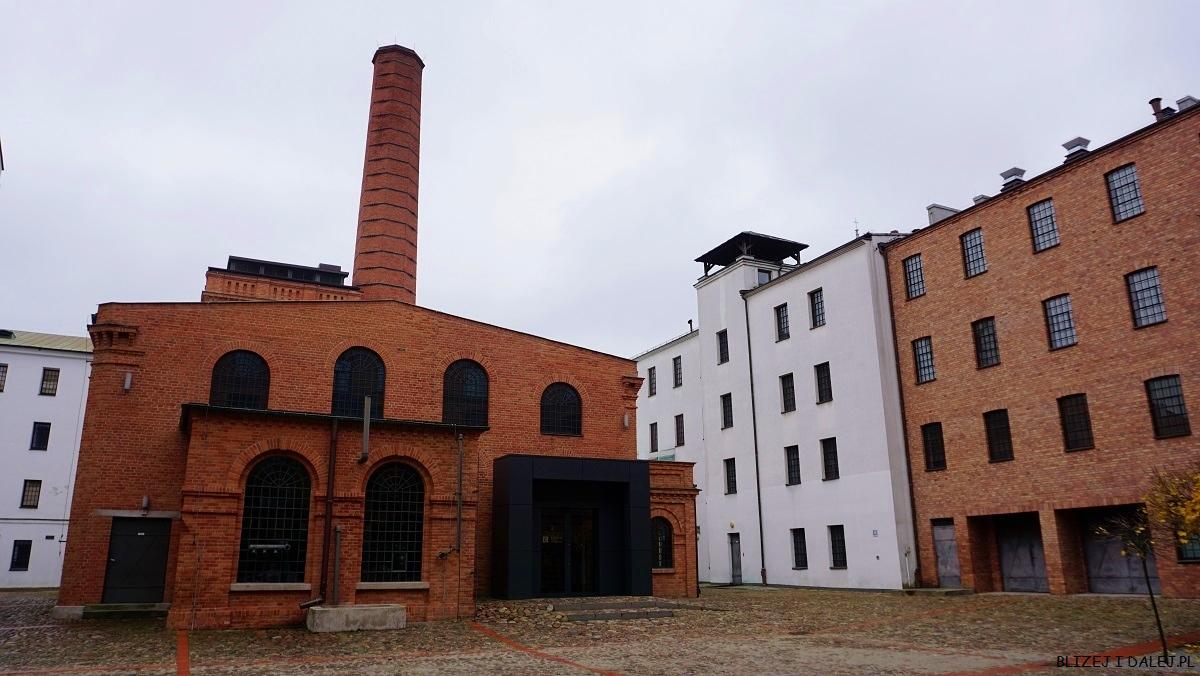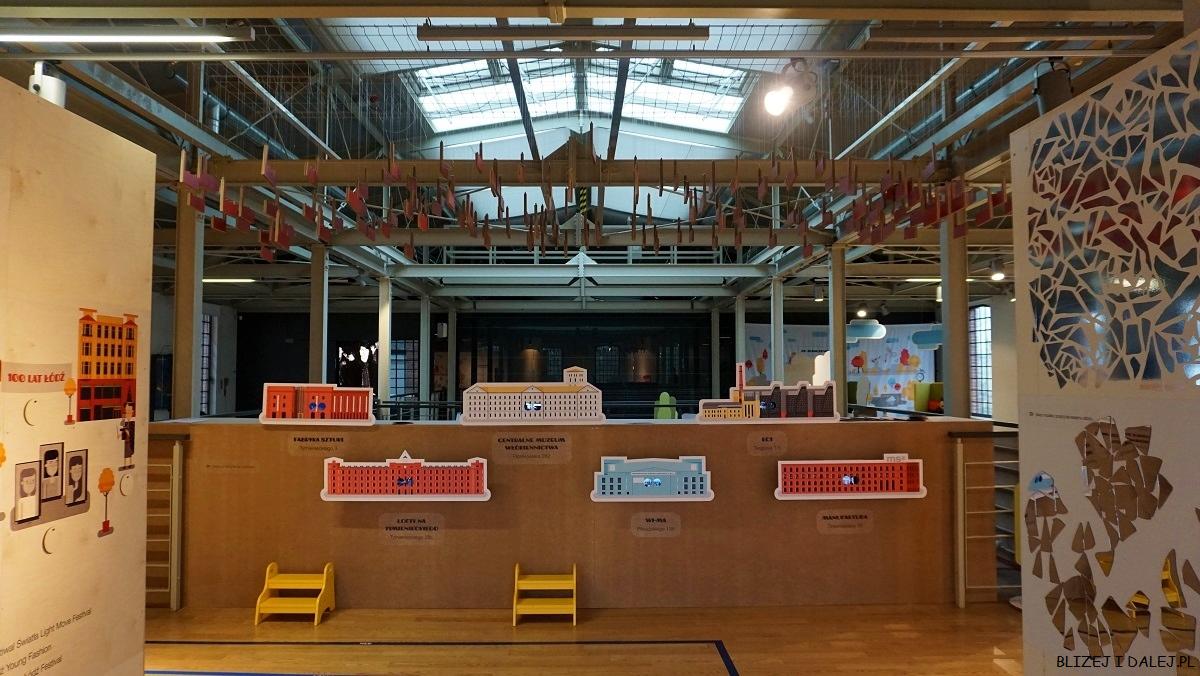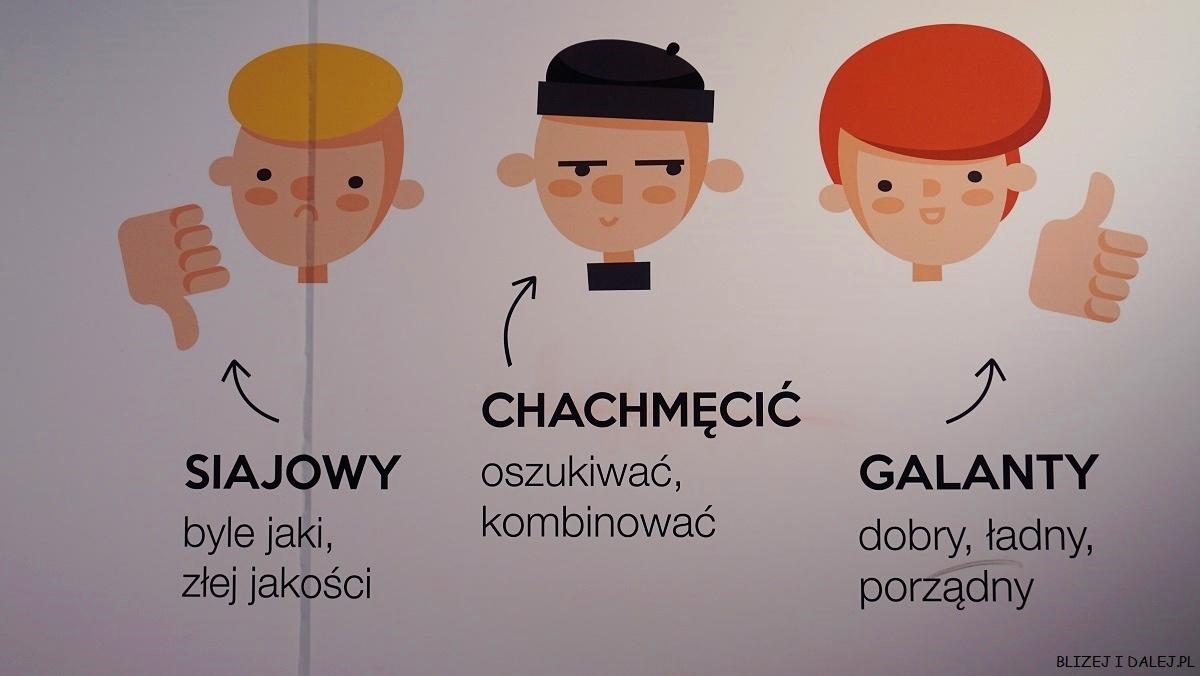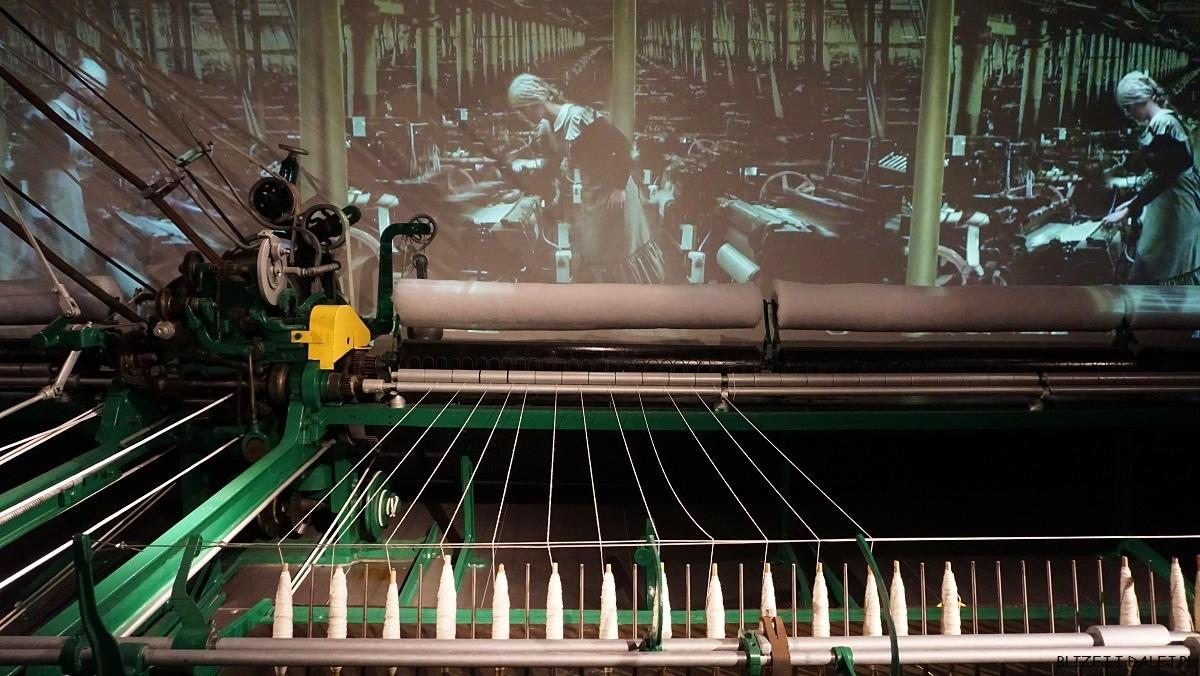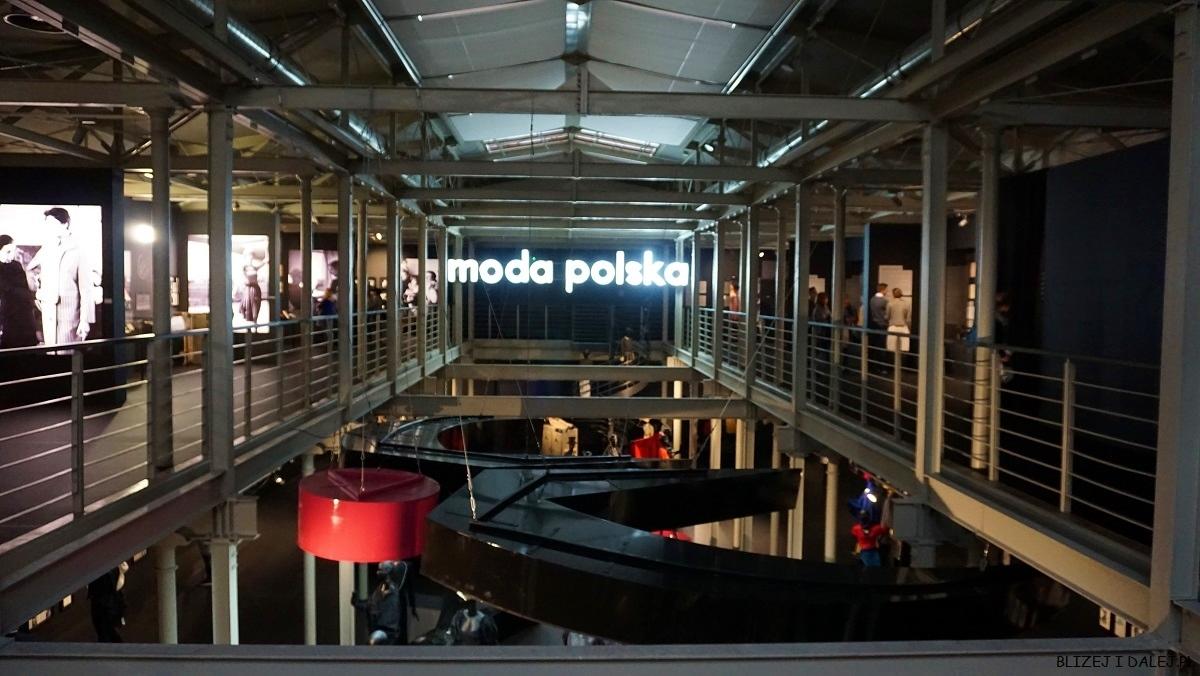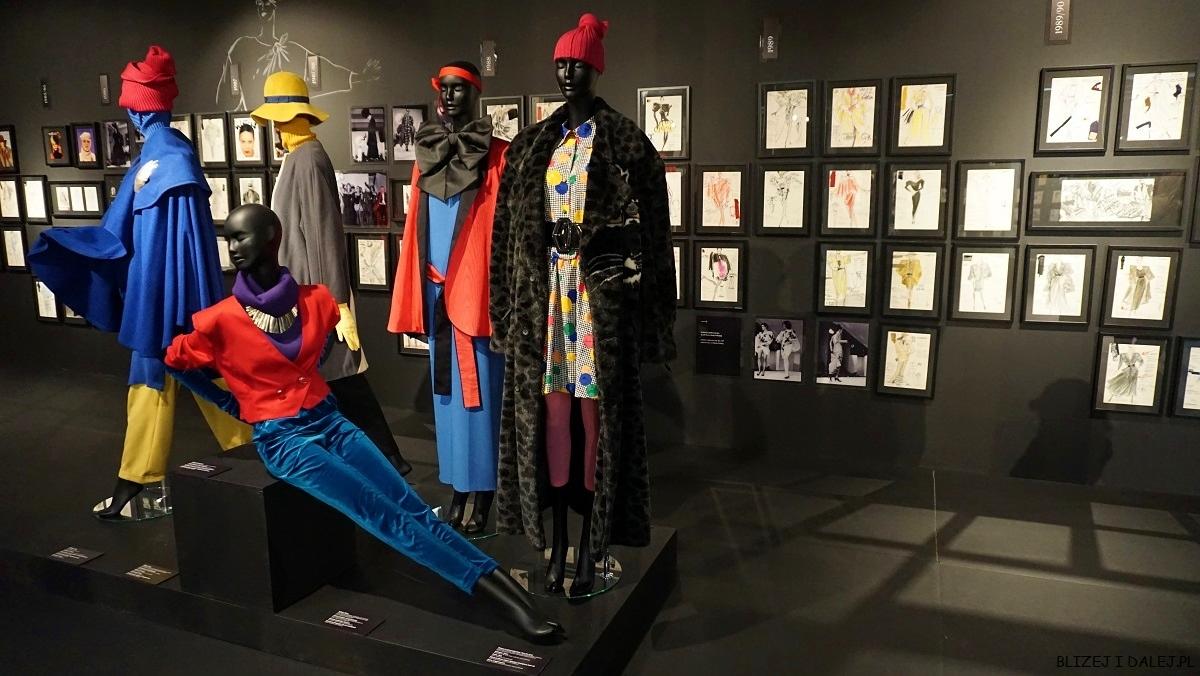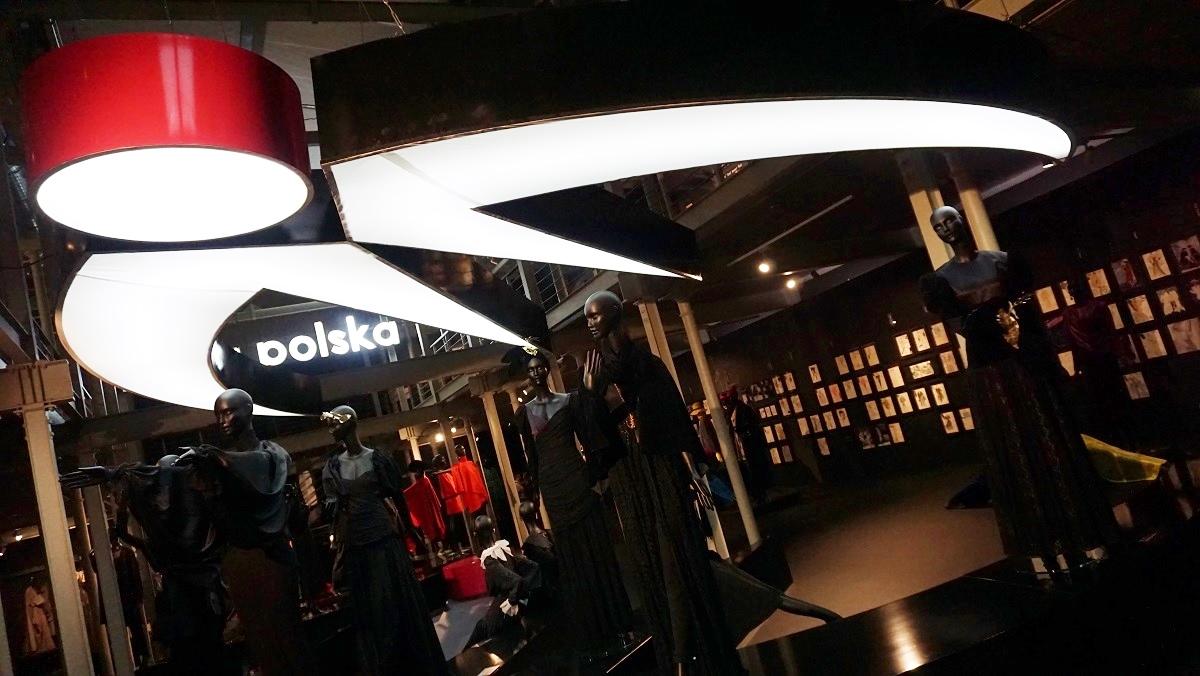 A tuż obok skansen łódzkiej architektury drewnianej – uwielbiam takie miejsca, więc nie mogłam nie zajrzeć do łódzkiego ;) Jest to malutki, jednak urokliwy skansen i tu także czeka na zwiedzających niespodzianka w postaci trzech misiów ze szlaku bajkowego :)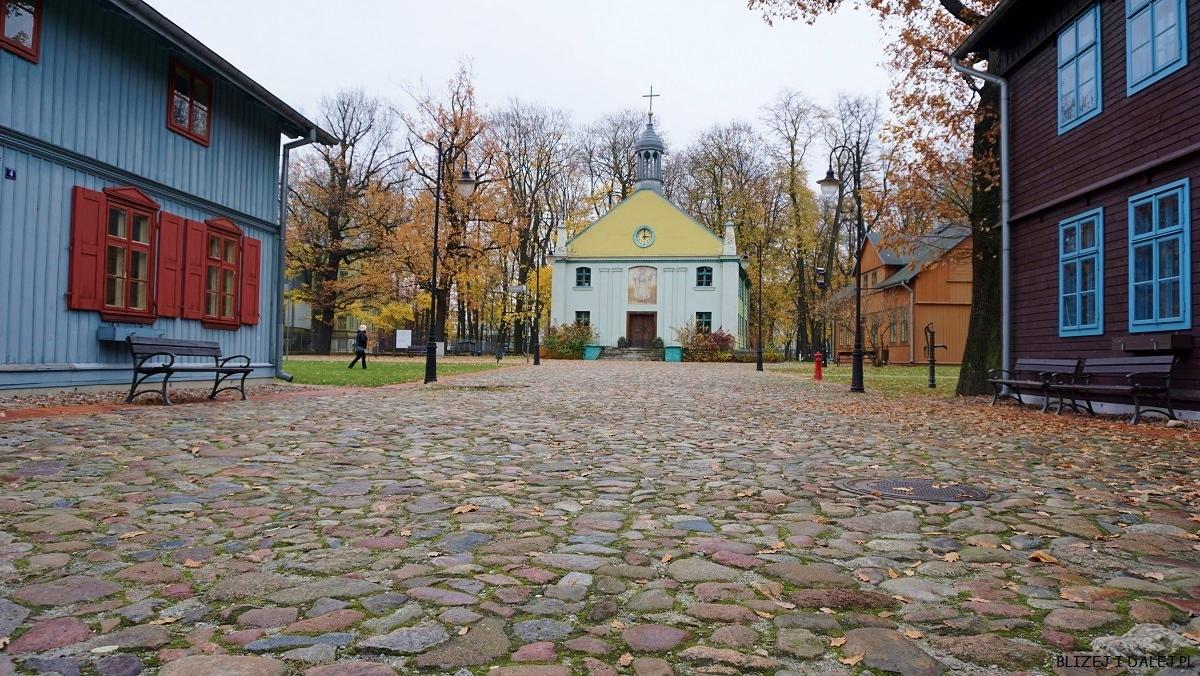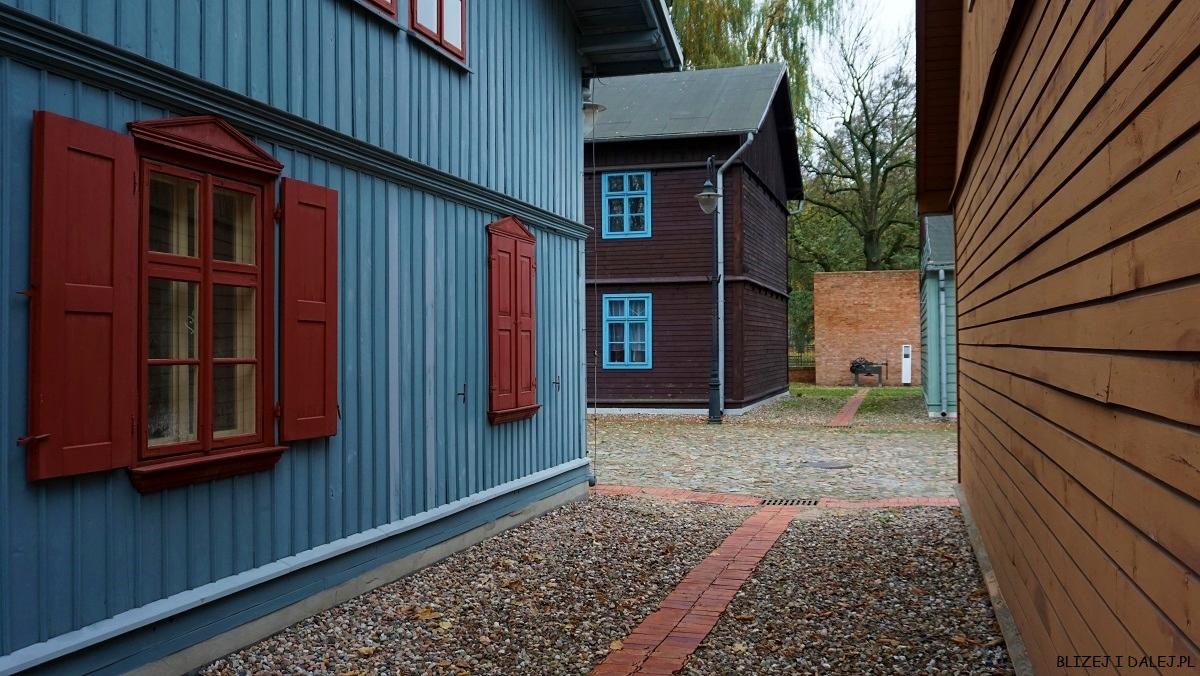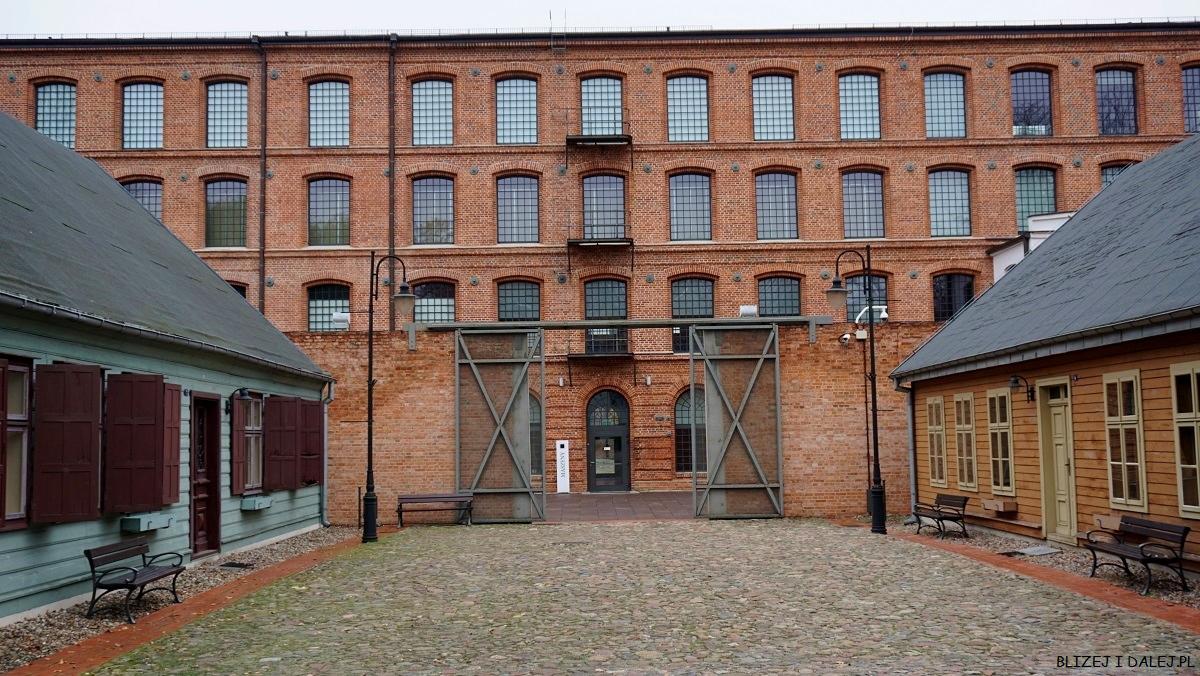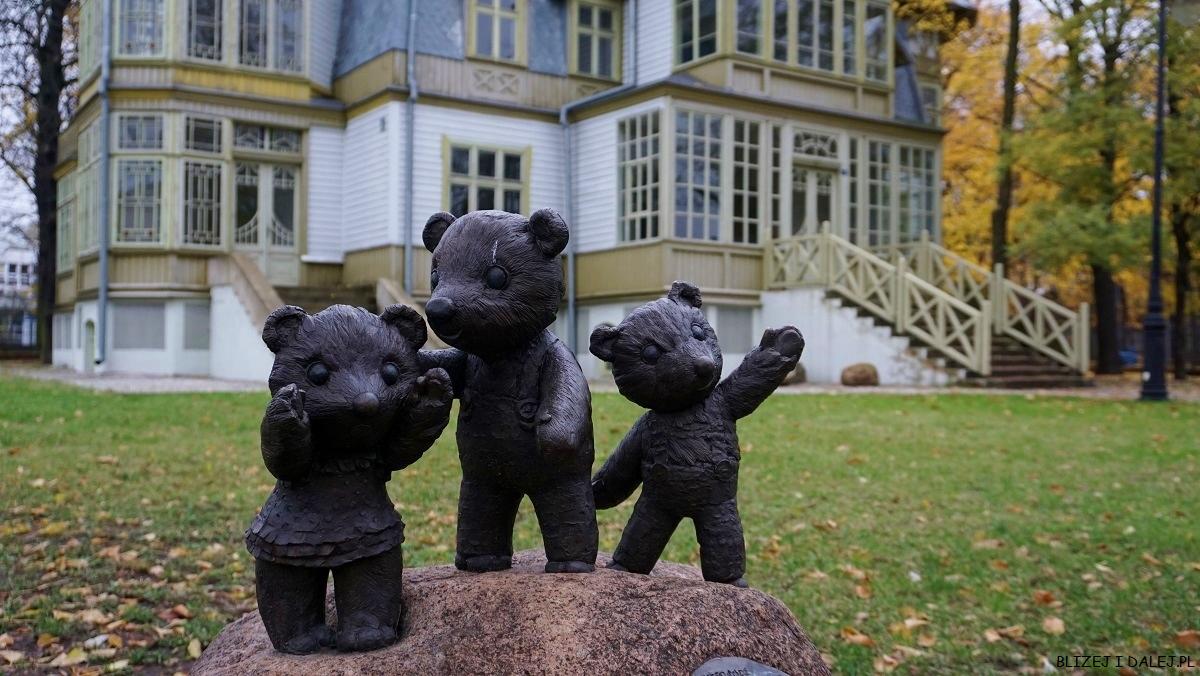 Dodam jeszcze, że Łódź to niezaprzeczalna stolica polskiej mody! Tak, tak… z miasta pochodzą takie marki jak Czarny, Lillow, Pan tu nie stał, Wólczanka czy Monnari i to tylko niewielka próbka twórczości łódzkiej sceny odzieżowej. Dodatkowo, w mieście organizowane są targi Fashion Week Poland.
I jeszcze bardzo pozytywne zaskoczenie od Lonely Planet – Łódź uplasowała się na zaszczytnym drugim miejscu z 10 najlepszych kierunków na rok 2019! Wielkie brawa! :D
Gdzie zjeść w Łodzi
OFF Piotrkowska! To nic innego jak niesamowicie klimatyczne miejsce w którym można smacznie zjeść. Mieści się tu mnóstwo knajp m.in. słynny Ato Ramen, do którego chyba zawsze jest kolejka… My kilka razy jedliśmy w restauracji Drukarnia Skład Wina i Chleba i polecamy! Jak ktoś nigdy nie jadł śledzia korzennego z piernikiem to trzeba spróbować – w Łodzi nikt tym połączeniem zaskoczony nie jest ;)
Także na OFF jest genialny Brush Barber Shop! W ciągu dnia męski fryzjer a po godzinach… coctail bar! To całkiem nowe doświadczenie i świetnie podane drinki :) Dymne whisky, świetne rumy… nie chcę zbyt dużo zdradzać, powiem tylko że trzeba tu wpaść choć na jednego i zdać się na obsługę :D Zdjęć niestety nie mam bo razem z "zabiciem" telefonu zniknęło mnóstwo zdjęć m.in. właśnie z Łodzi :(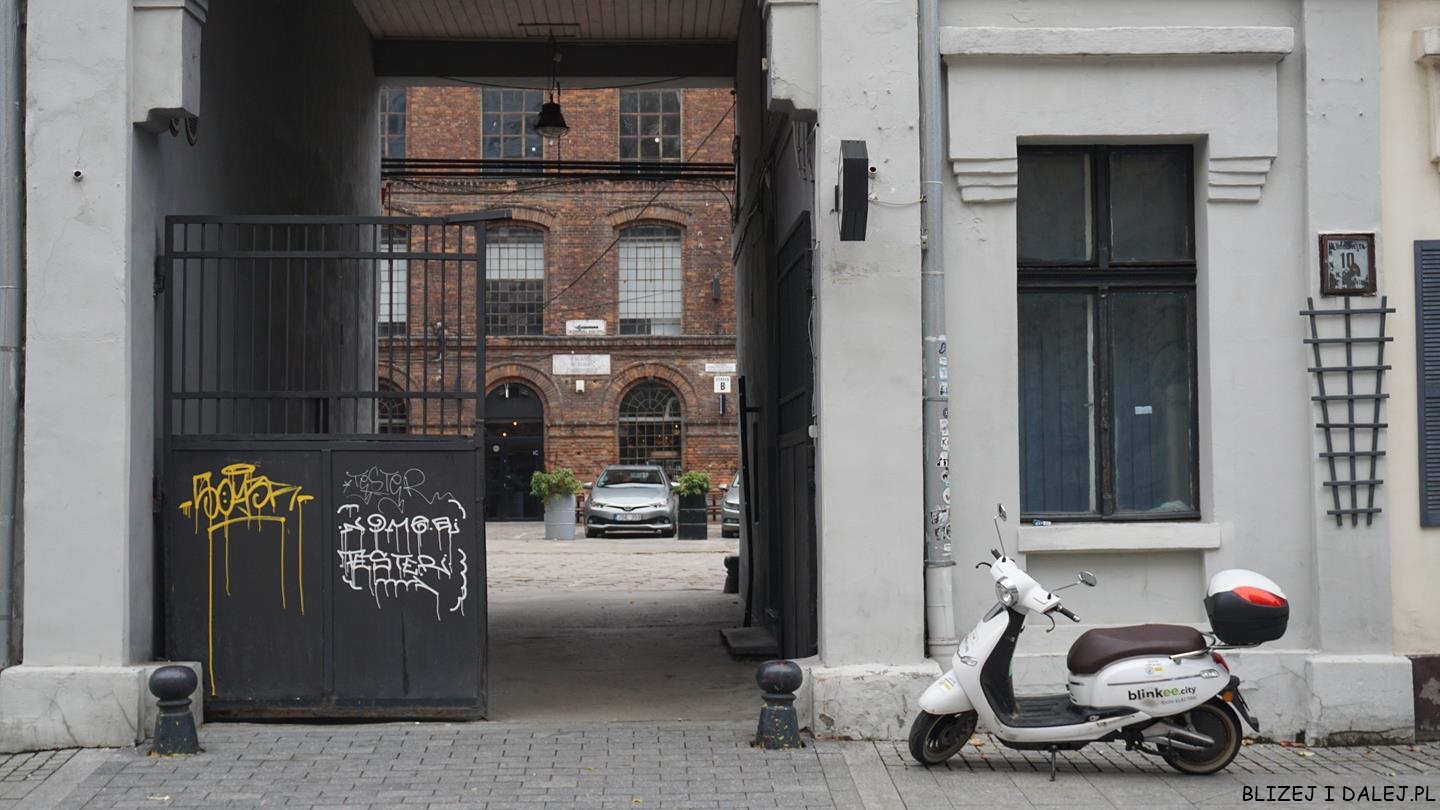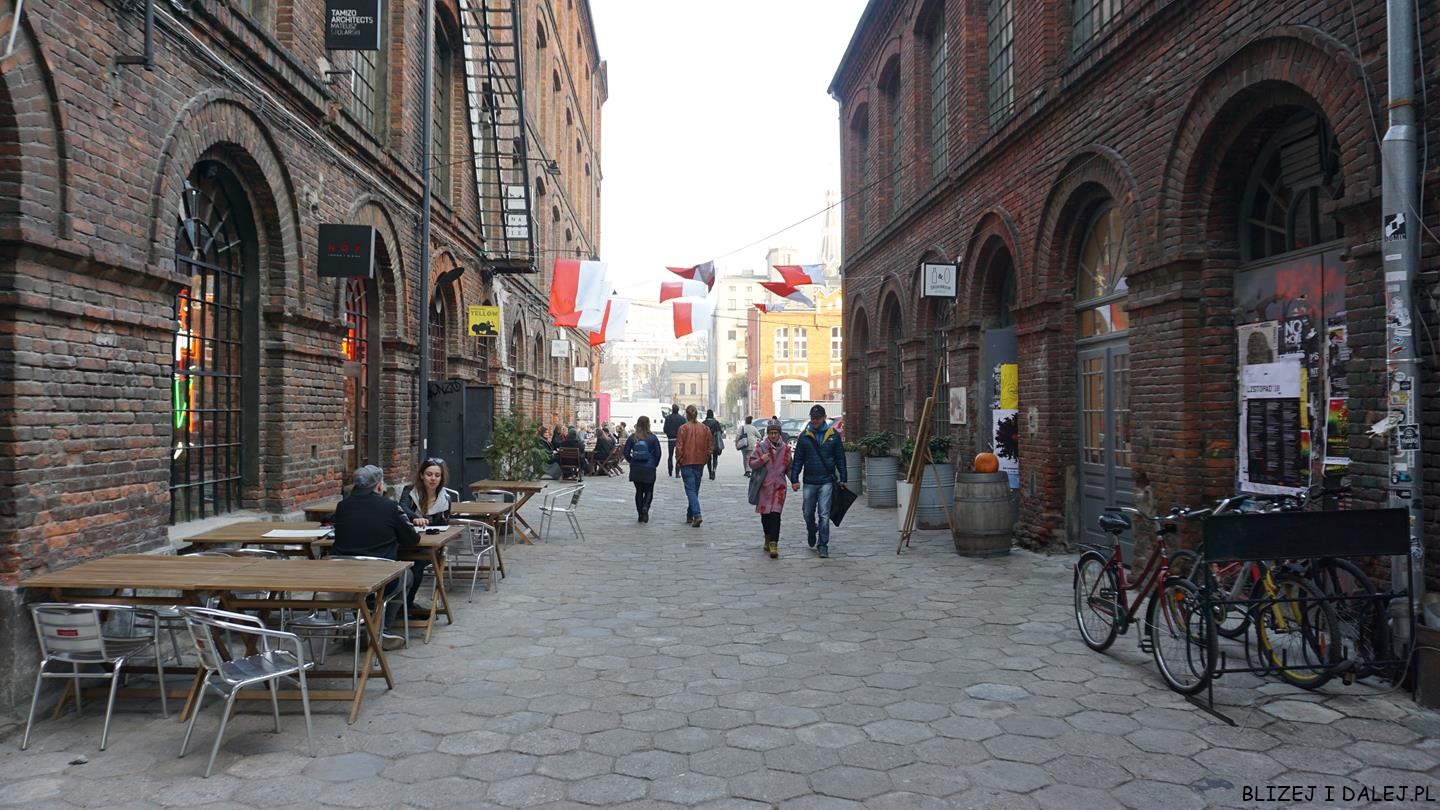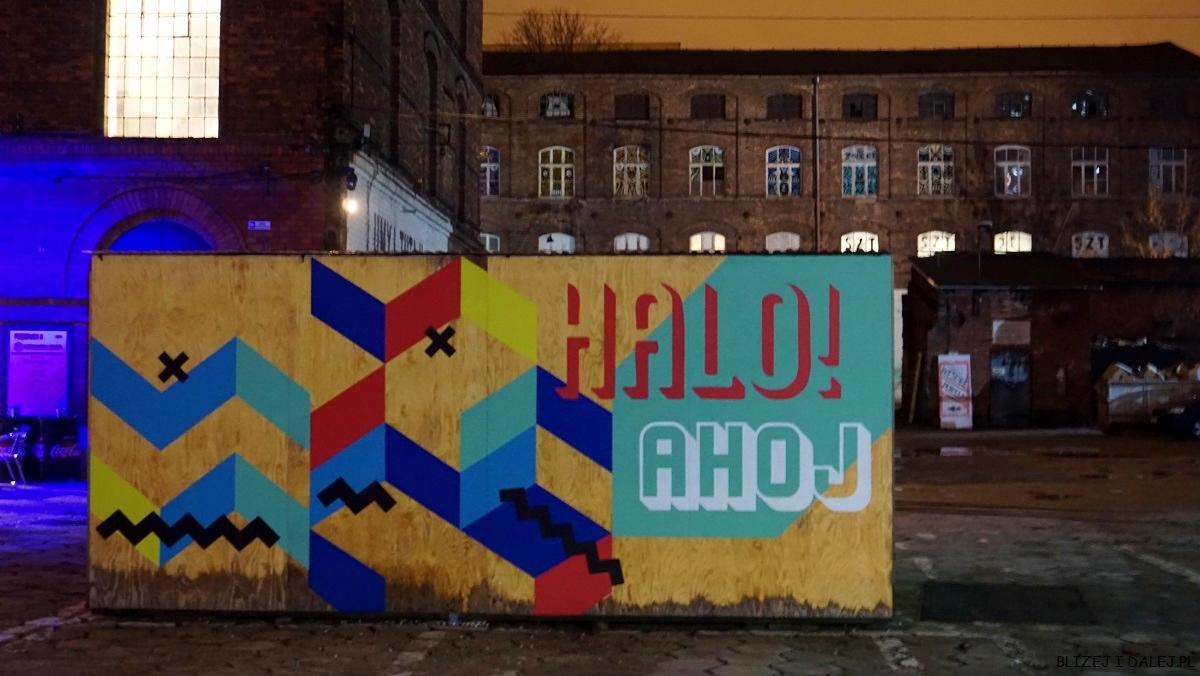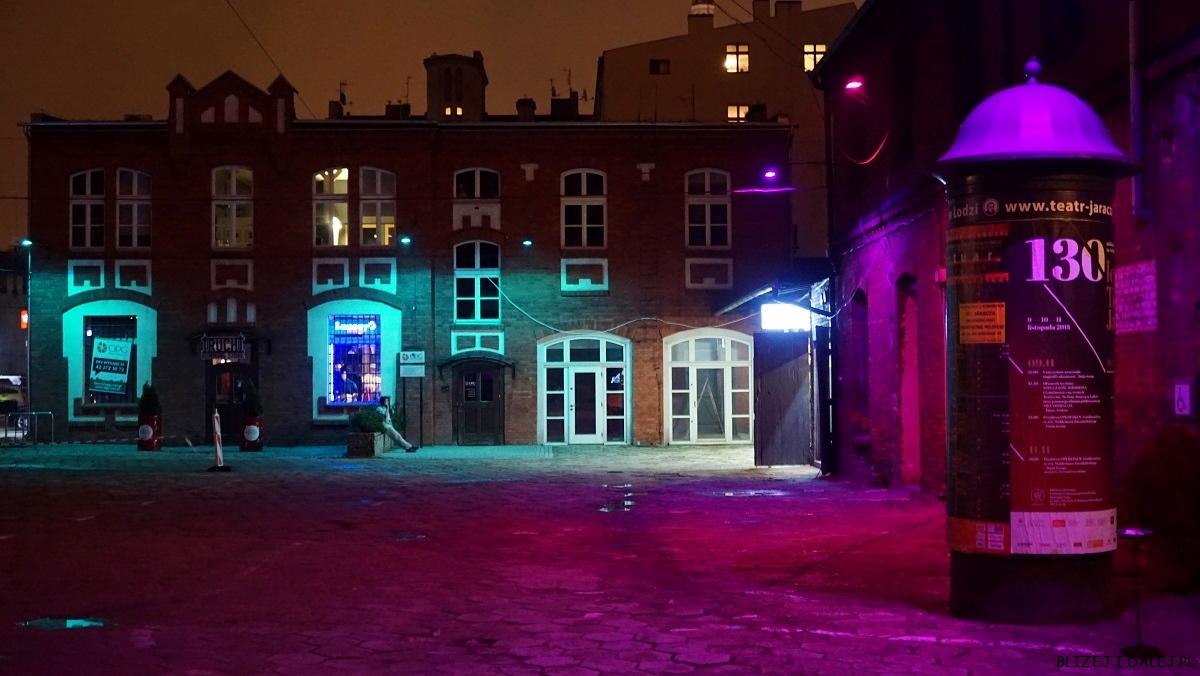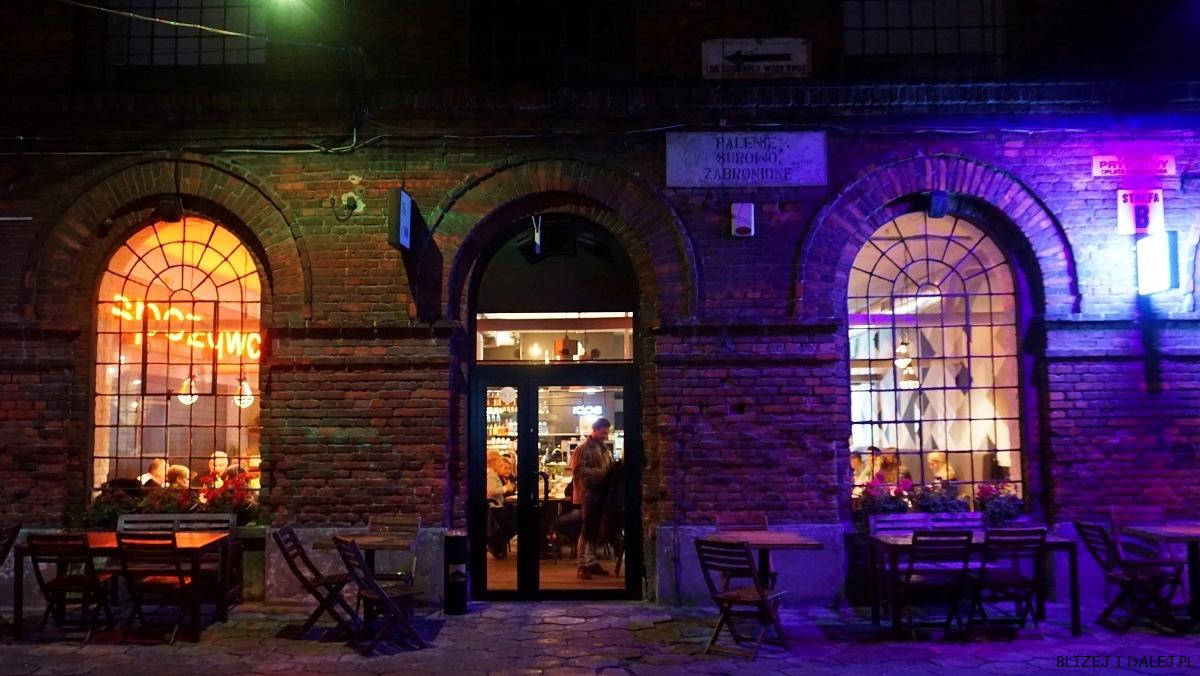 Manufaktura i tu się trudno zdecydować gdzie zjeść taki jest wybór… My zjedliśmy w bardzo przyjemnej restauracji Lavash, gdzie serwują niezłą kaukaską kuchnię – przetestowaliśmy kufte z baraniny z figą w sosie brzoskwiniowym (danie to otrzymało I miejsce na festiwalu Dobrego Smaku w 2015), buglama, czyli gulasz także z baraniny oraz sini mix, siekany kotlet wołowy z grilla. A jak traficie na budkę z pączkami wyrabianymi na miejscu, to idźcie w to bez wahania! :)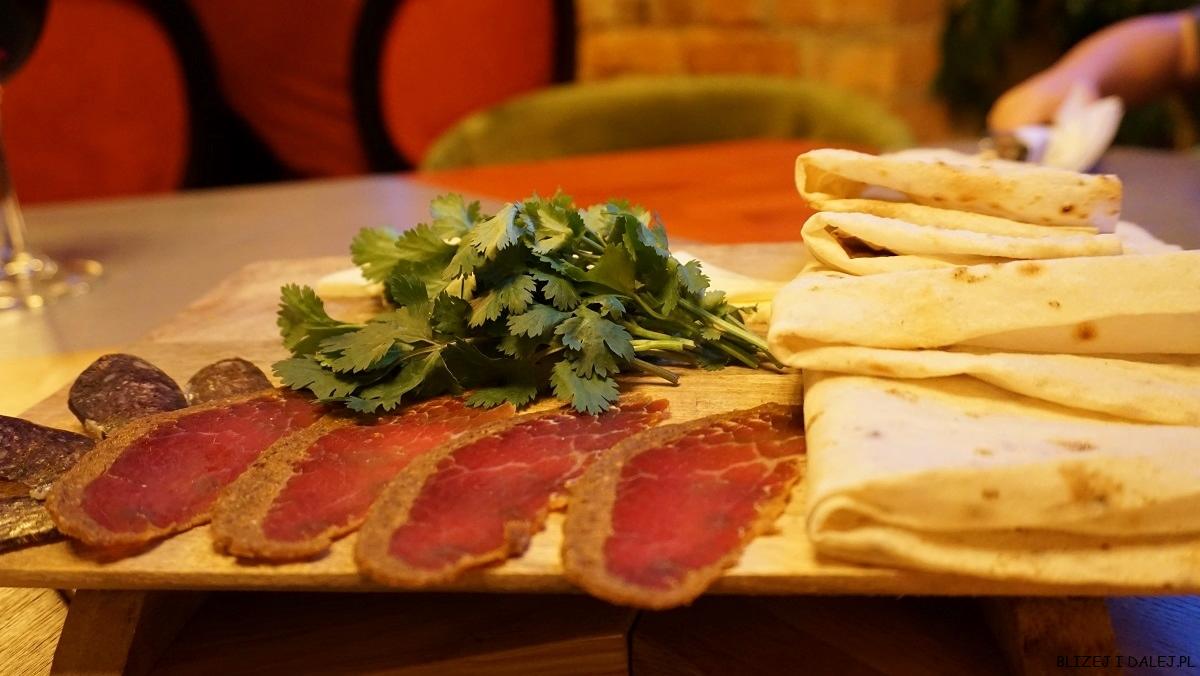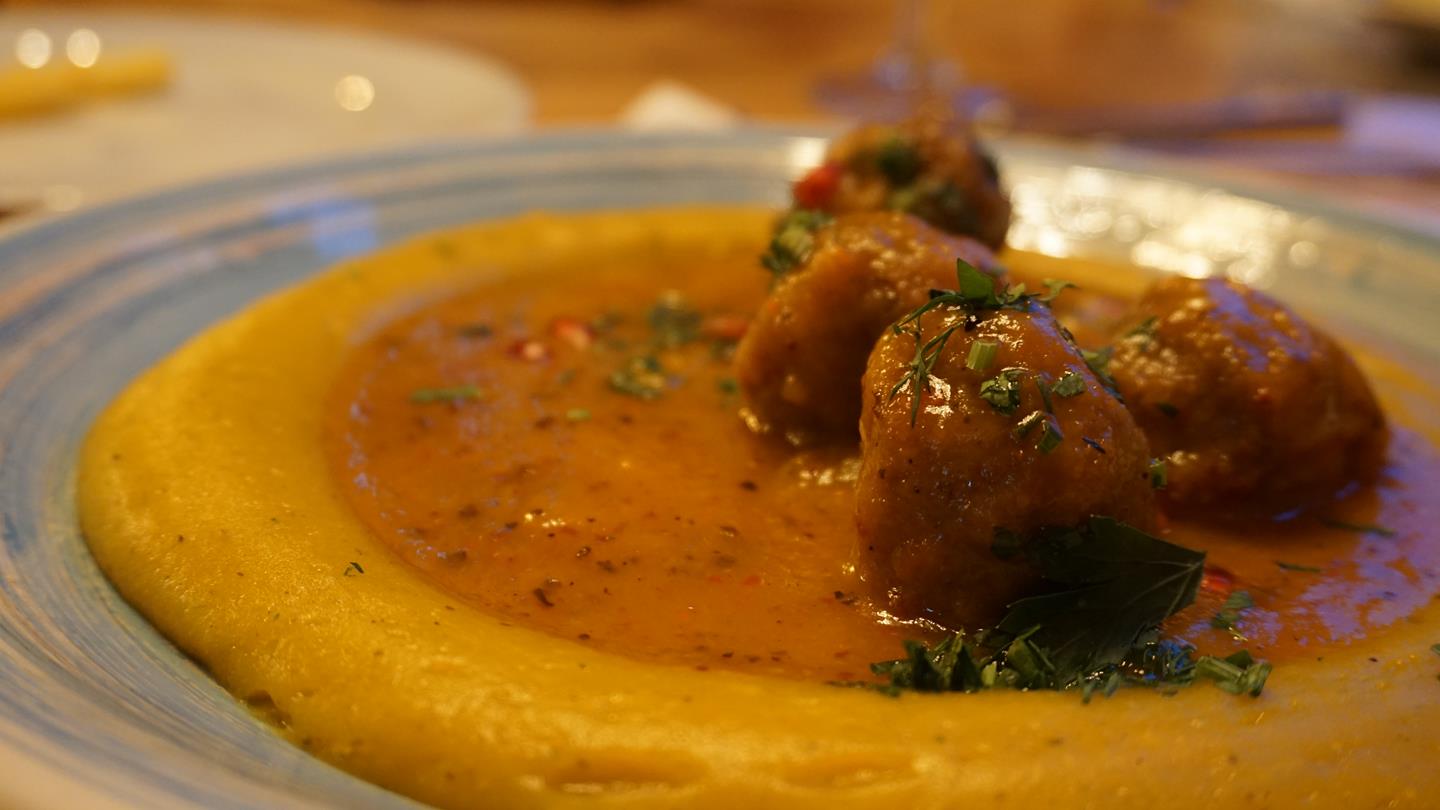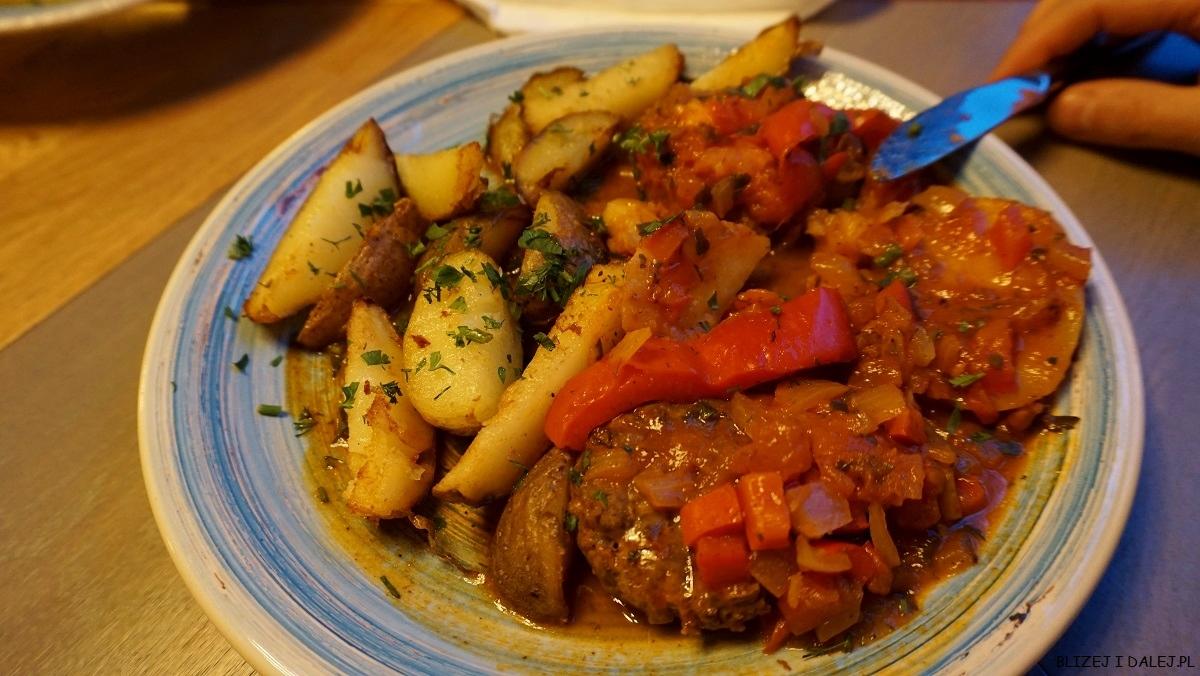 Gdzie zatrzymać się na noc w Łodzi
Przyjeżdżając do Łodzi na weekend warto zatrzymać się w eleganckim hotelu Vienna House Andel's! Hotel znajduje się w industrialnym budynku z czerwonej cegły na terenie zabudowań Manufaktury. Byłam pod bardzo dużym wrażeniem tego miejsca… a oszklony basen na dachu budynku gwarantuje dodatkowe zachwyty! :) Więcej o hotelu pisałam w tekście "Perła łódzkiej architektury" (tutaj).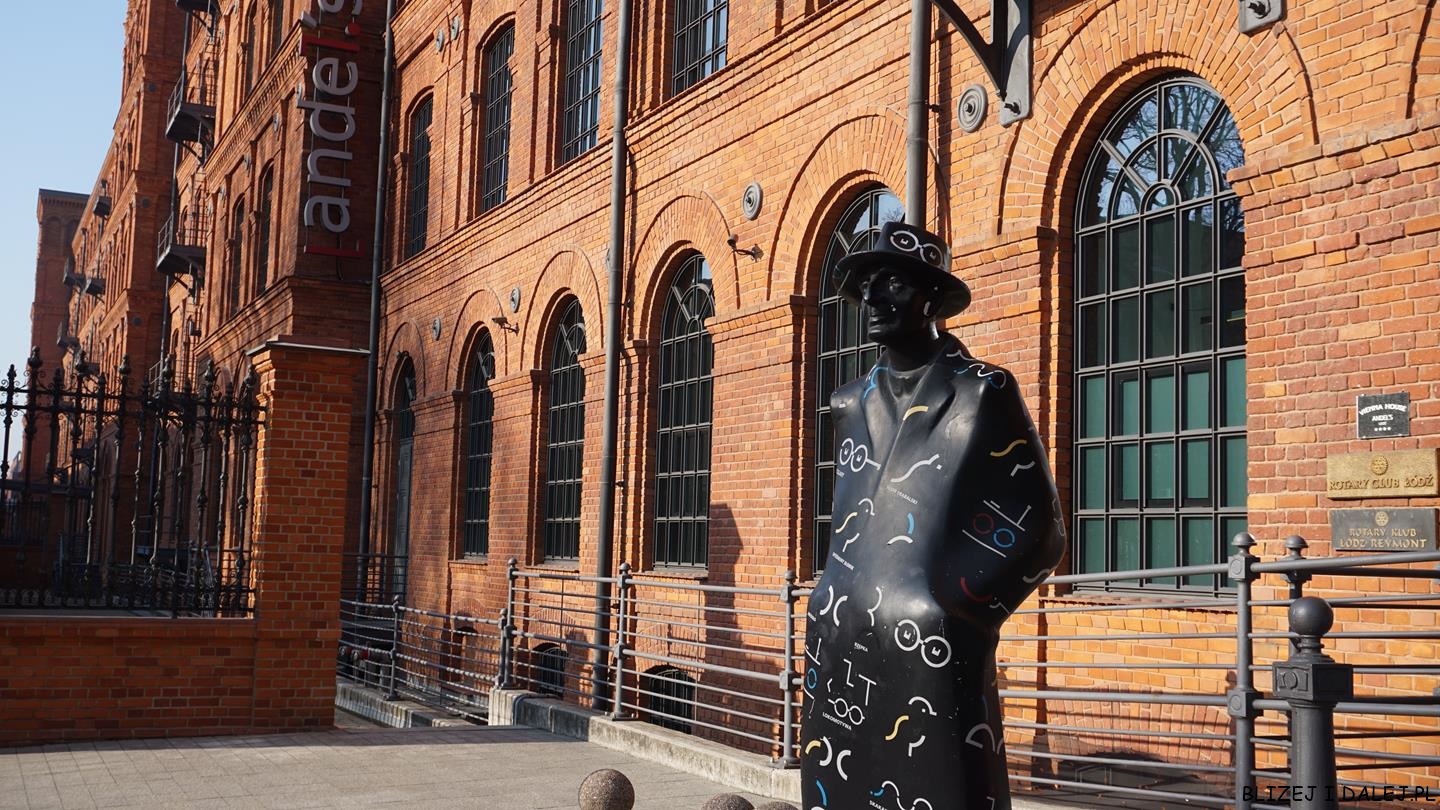 Kusi mnie także bardzo klimatyczny, utrzymany w filmowej scenerii hotel "Stare Kino" mieszczący się tuż obok deptaka na Piotrkowskiej. Kiedyś zdecydowanie zatrzymam się w tym miejscu :)
Podsumowując, Łódź jest bardzo klimatyczna, awangardowa i trochę alternatywna – tu wymuskane perełki architektury mieszają się z obdrapaną kamienicą. Jednak pomimo to, a może właśnie dzięki temu jest tak niepowtarzalna :) W mojej ocenie jest to jedno z najbardziej niedocenianych miast na mapie Polski. Jeśli tylko lubisz takie trochę nieogarnięte, artystyczne i z pazurem miasta to tu odnajdziesz się doskonale! :)
Miasto bardzo się zmieniło na przestrzeni lat, widać pomysł i świetne wykonanie – doskonałe miejsce z ogromnym potencjałem :) Łódź moim drugim domem i powiem Wam, że bardzo lubię tam wracać… ciągle mam jeszcze mnóstwo do odkrycia!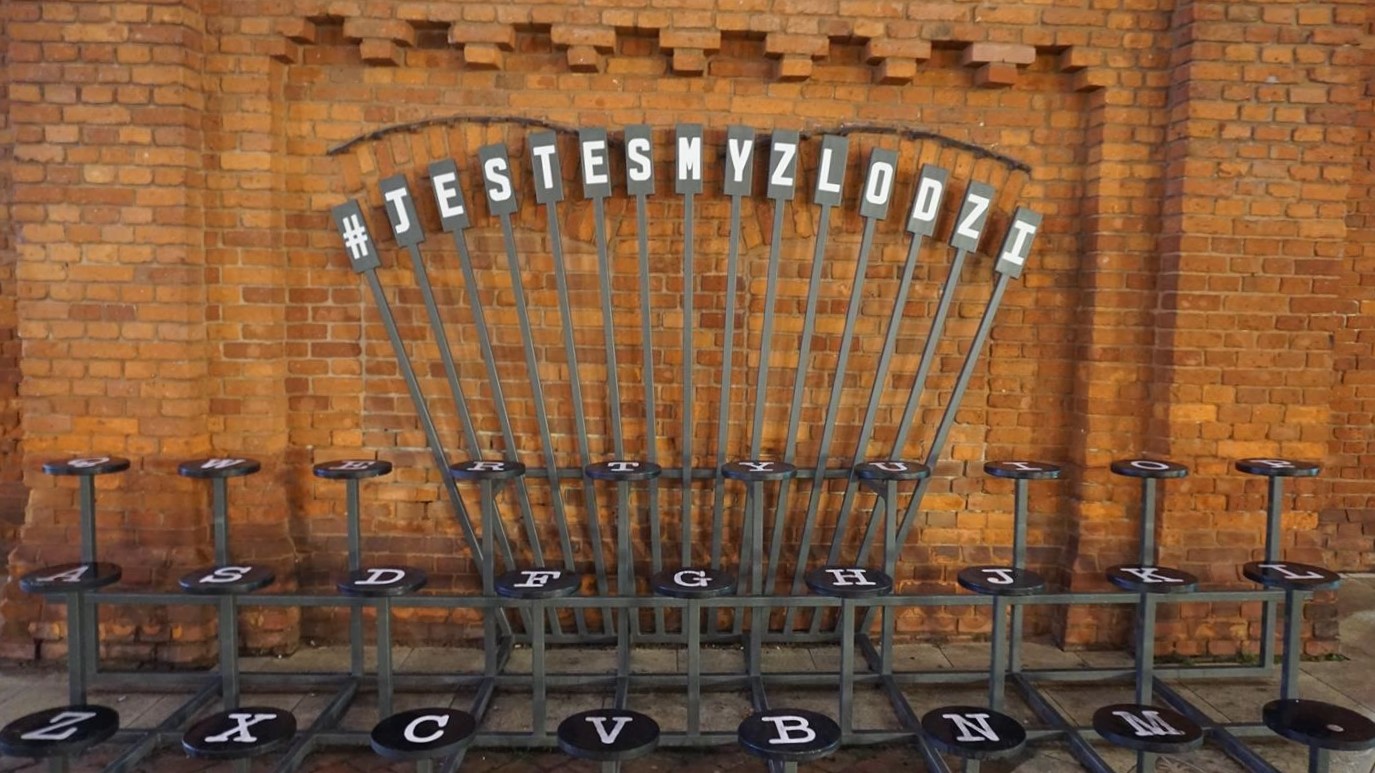 Inne ciekawe miejsca do których nie udało mi się jeszcze dotrzeć to m.in. Piotrkowska 217 miejsce w stylu Off Piotrkowska, EC1 czyli Centrum Nauki i Kultury oraz Planetarium, MS2 czyli muzeum Sztuki Nowoczesnej, muzeum Dętka (dwa podejścia, zawsze nieudane), stacja Radegast i wiele więcej…
I jak wrażenia? Jak podoba Ci się miasto Łódź? Mam nadzieję, że przekonałam do weekendowego albo dłuższego wypadu do miasta! Łódź jest fajna, nawet bardzo! :)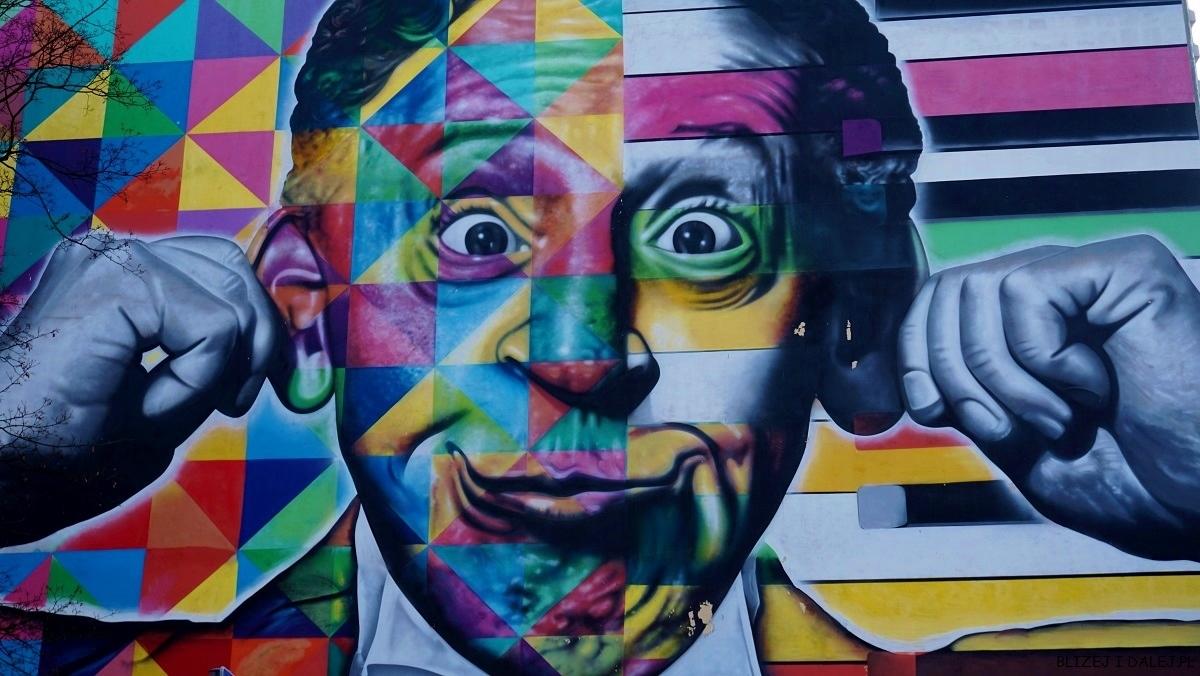 Więcej tekstów z Łodzi tutaj
---
You might also like