Krabi to turystyczna miejscowość znajdująca się w południowo-zachodniej części Tajlandii u wybrzeży Morza Andamańskiego. Jest to przede wszystkim główny punkt przesiadkowy na pozostałe wyspy i wysepki w prowincji Krabi, takich jak: Koh Phi Phi czy Ko Lanta.
Samo miasteczko niczym szczególnym się nie wyróżnia, jednak jego okolice to już zupełnie co innego – malownicze zatoki, takie jak Ton Sai Bay i Railay Bay są zachwycające!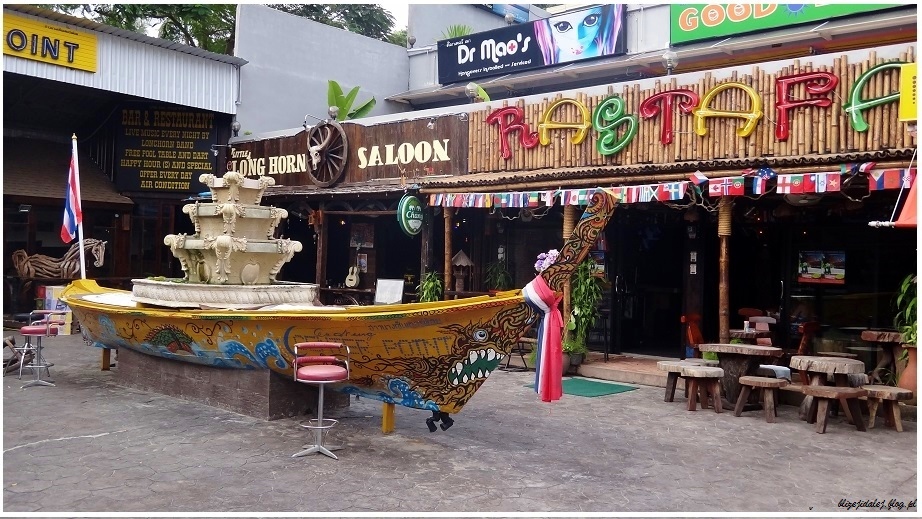 Jest to świetne miejsce dla aktywnych podróżników – mnóstwo punktów nurkowych i dla mniej odważnych snorkeling (którego jestem fanką) dają możliwość podziwiania z bliska podwodnego, pełnego kolorów świata raf koralowych. Znajdziemy tu także centra wspinaczkowe – w takich warunkach i z takimi widokami, wrażenia muszą być niezapomniane.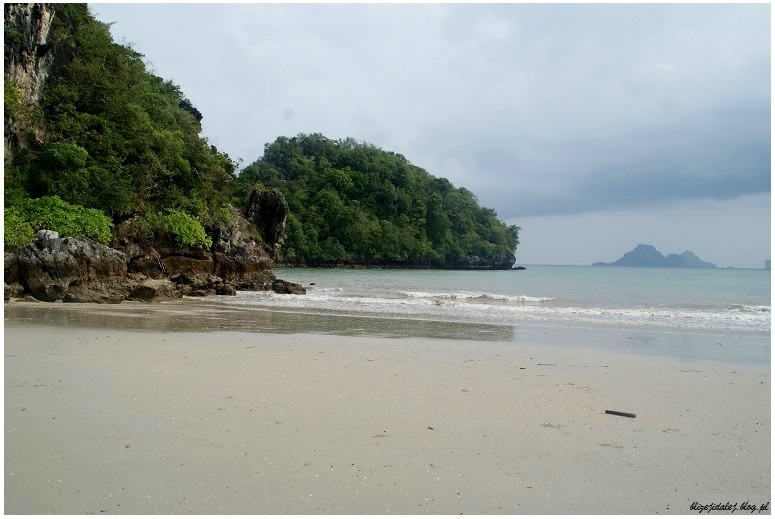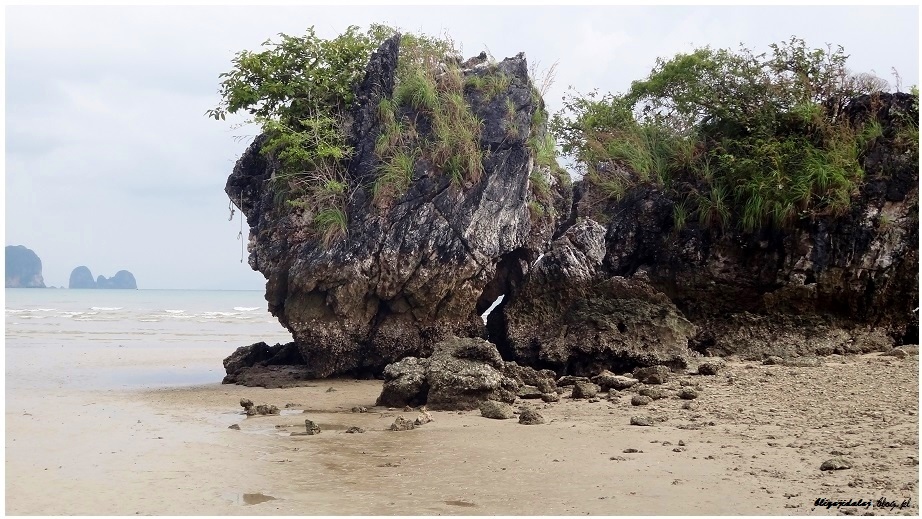 Trafiliśmy także na wspaniały night market! Miejscowe specjały grillują się w ogniu, ryże i makarony we wszystkich możliwych smakach, rybki, owoce morza na patyku, z grilla, w panierce, bez panierki, w sosiku… mogę tak bez końca. Oczywiście robaczki, glizdy czy koniki polne też się znajdą, więc jak ktoś ma odwagę to pewnie warto spróbować. Żeby nie było wątpliwości, nie próbowałam… I moja ulubiona przekąska czyli owoce, już obrane, pokrojone, świeże i pachnące w przygotowanych mieszankach, każdy znajdzie coś dla siebie. A może soczek ze świeżych owoców – na te z arbuzem trzeba uważać, często jest miksowany razem z pestkami, ale czy to przeszkadza? Absolutnie nie… tu jest pysznie, pachnąco i niesamowicie soczyście! Wszystko cudownie pachnie i jeszcze lepiej smakuje :) Na targowisku poza jedzeniowymi smakołykami możemy kupić wszystko inne, jak to na prawdziwym bazarze…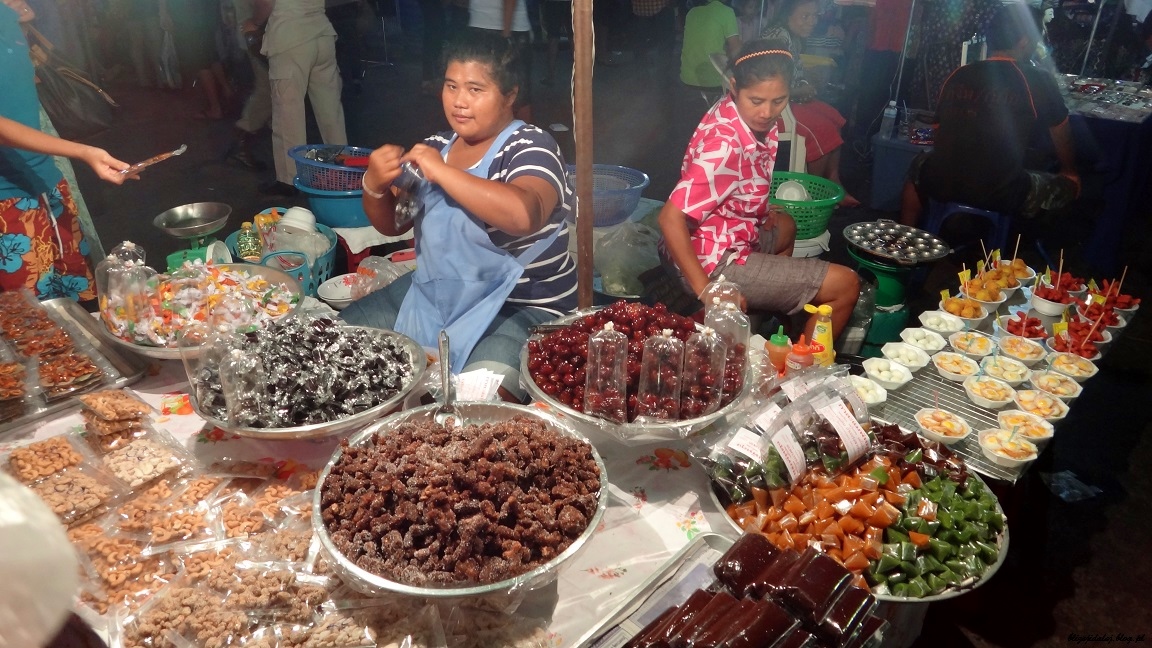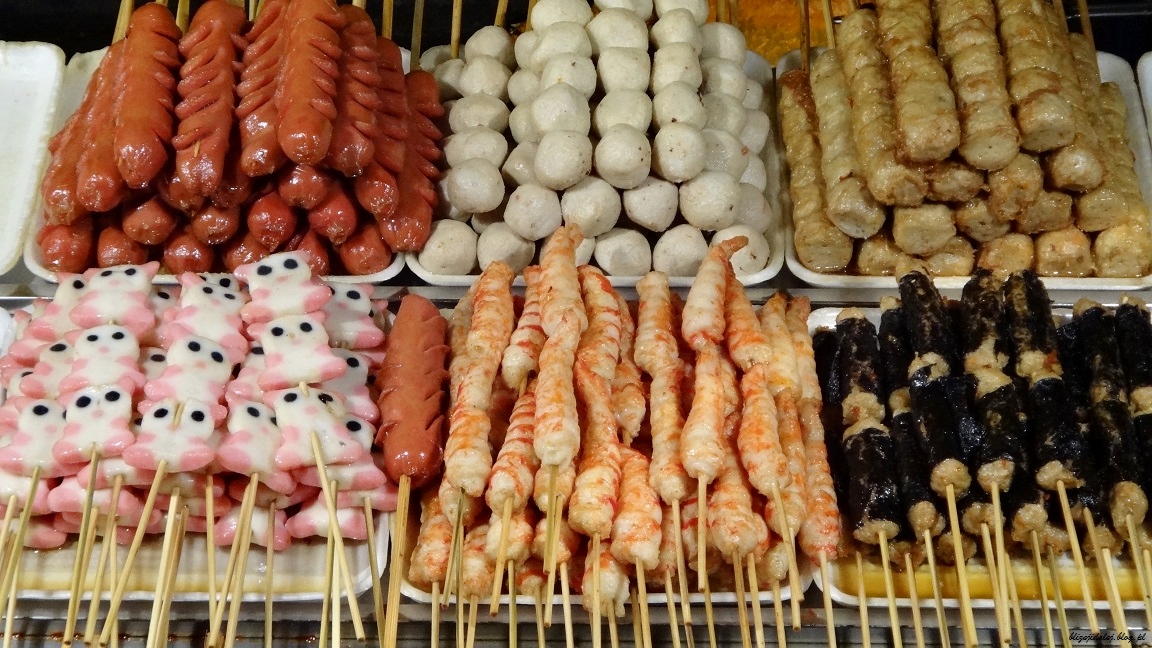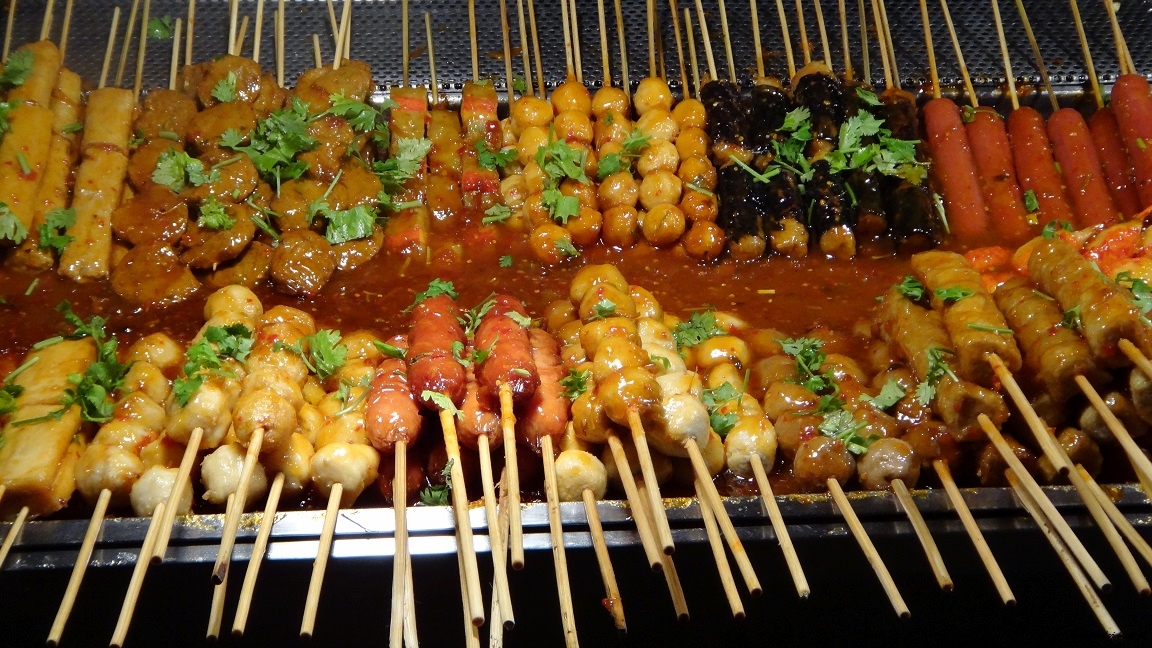 A do tego wszystkiego na końcu bazaru odbywał się zjazd samochodów z nagłośnieniem – niemożliwie głośno i bardzo w stylu azjatyckim: wszystko się mieniło i migało różnorodnymi, jaskrawymi wręcz jarzeniowymi kolorami!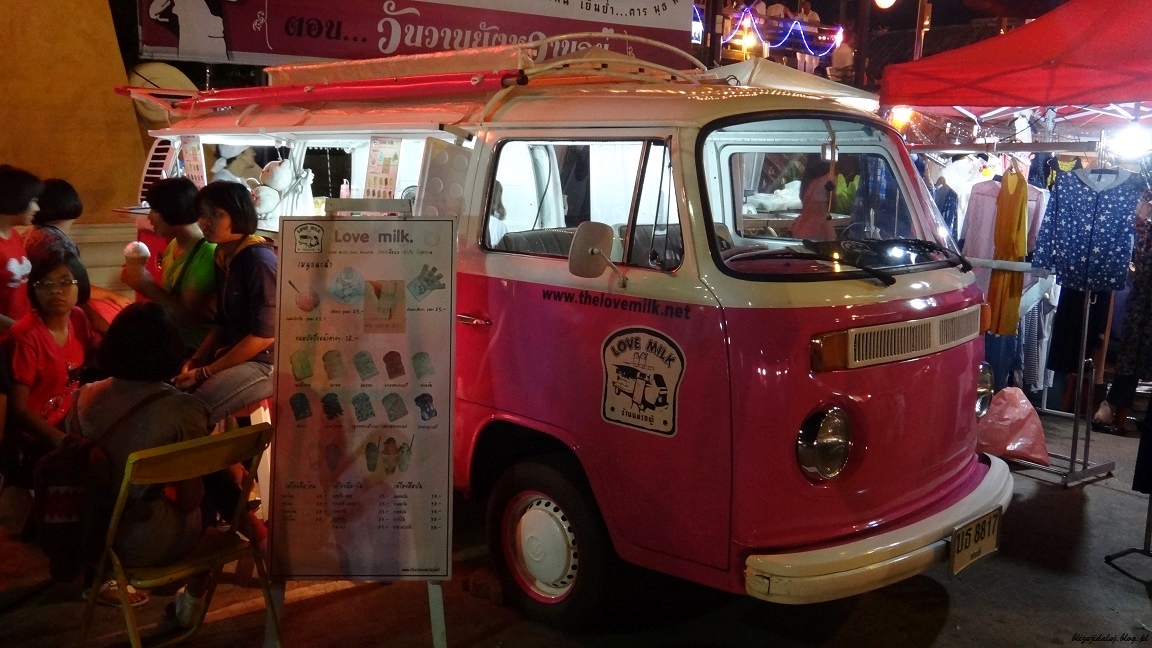 ---
You might also like