Wybraliśmy się spacerem do polecanej w necie smażalni "Dom Pstrąga", która znajduje się w miejscowości Przysłup. Tuż obok smażalni jest stacja Bieszczadzkiej Kolejki Leśnej – ciuchcia jeździ na trasie Balnica – Majdan – Przysłup.
"Dom Pstrąga" to niepozorny budynek z kilkoma ławami w środku i ogródkiem. W dużym stawie rybnym, pływają wielkie pstrągi tęczowe. Jeśli ktoś ma ochotę na samodzielnie złapaną rybkę to tu jest taka możliwość. My zdecydowaliśmy się na już wyłowionego pstrąga z wagą około 200 gram – przesympatyczna i uśmiechnięta Pani za ladą pokazała nam świeżą rybkę do akceptacji – świeże, świeżutkie, potwierdzamy!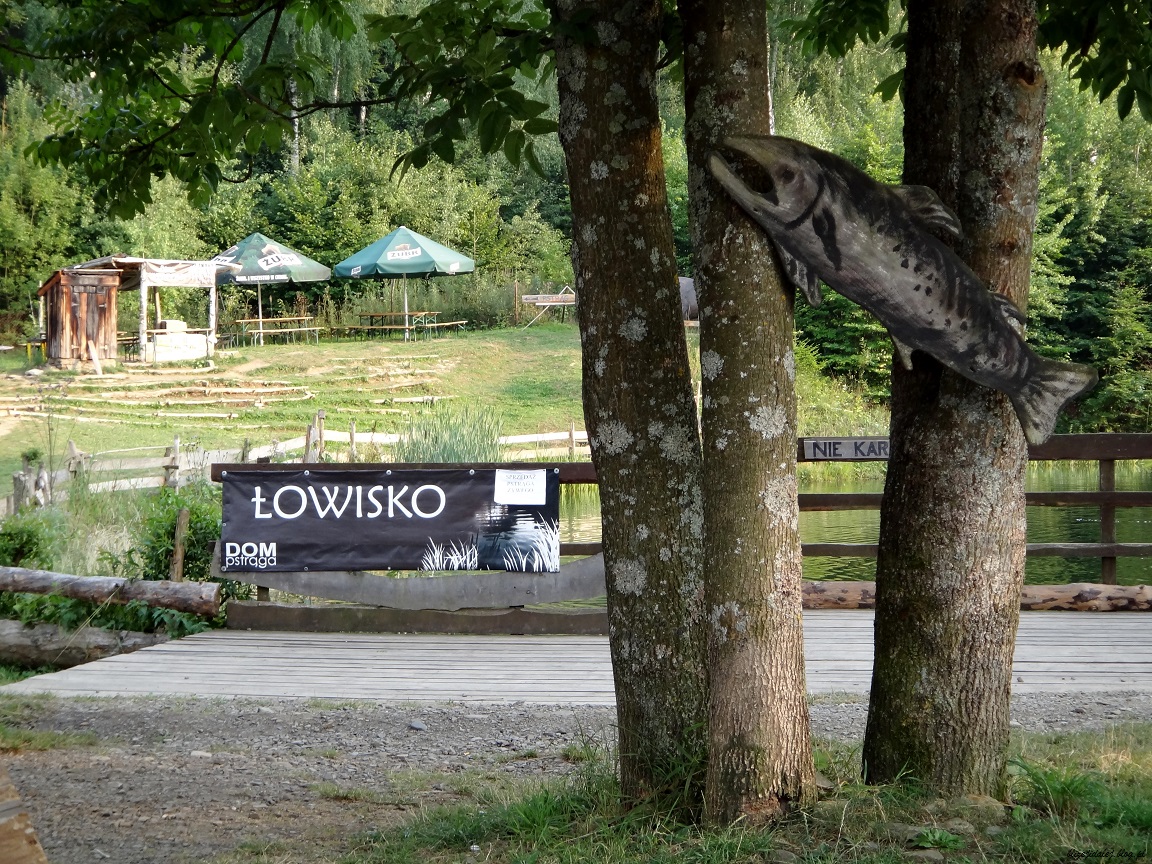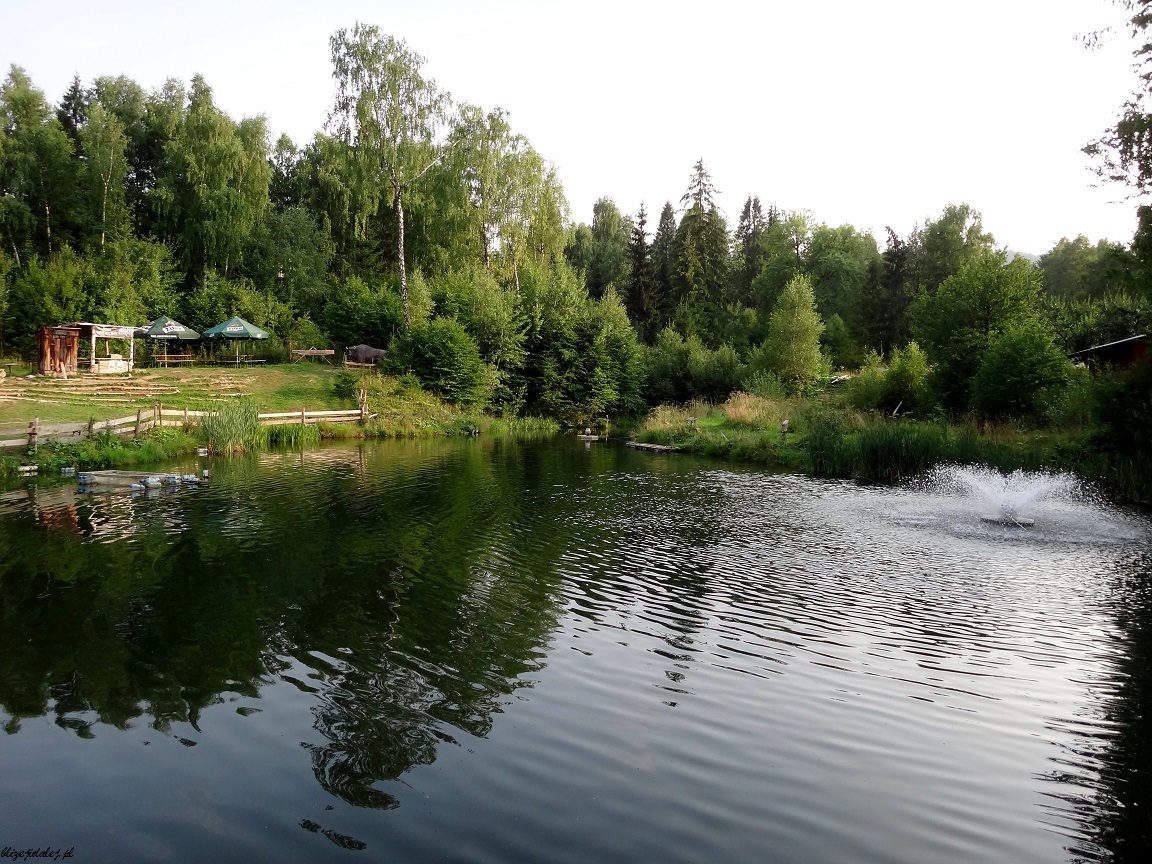 Zamówiliśmy rybkę z frytkami a do tego surówkę z białej kapusty i ogórki małosolne. Czekaliśmy na jedzenie w cieniu parasola, wpatrując się w łowisko i popijając piwko. Pomimo wielu osób w smażalni jedzenie dostaliśmy dość szybko i zgadzamy się w pełni z opinią o tym miejscu. Rybka była soczysta i pyszna! Zdecydowanie w tym miejscu bardzo dobrze karmią zgłodniałych turystów, a do tego w bardzo rozsądnej cenie :)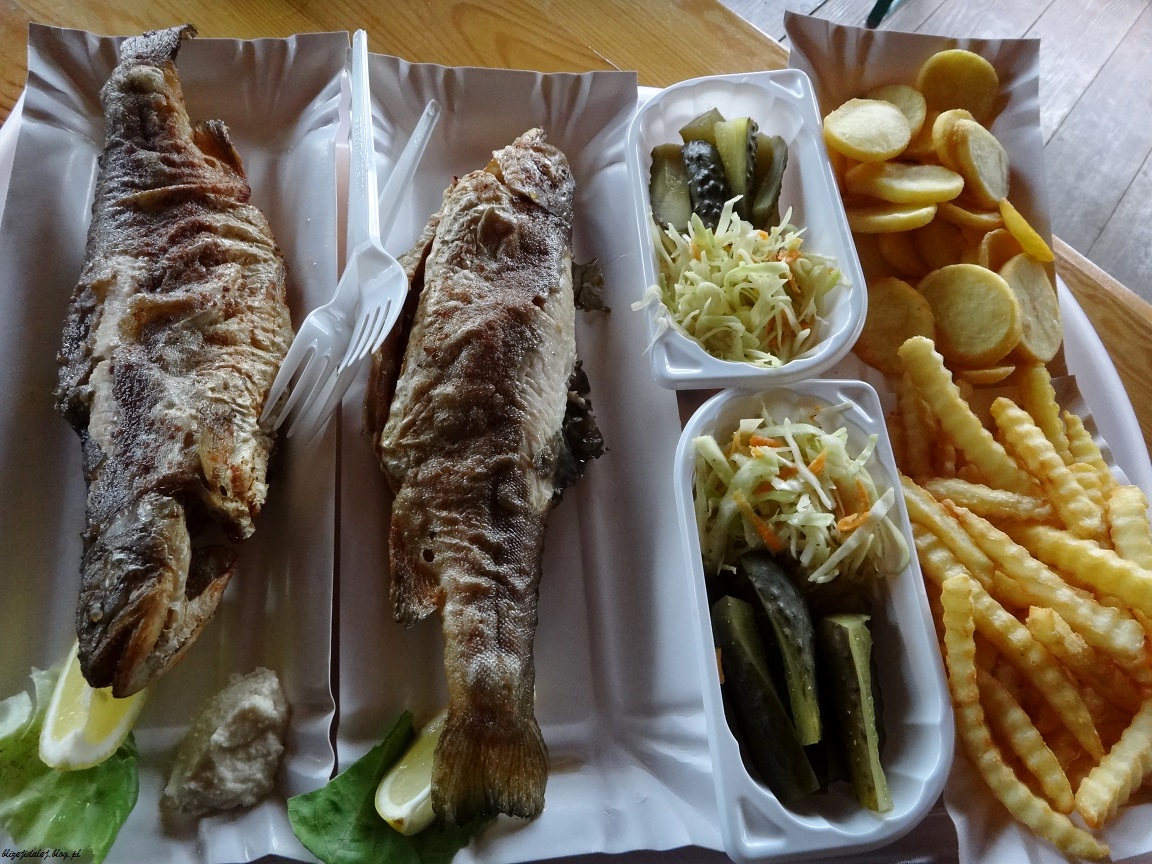 Na miejscu znajduje się także wędzarnia, gdzie zamówiliśmy pół kilogramowego pstrąga do domu. Rybki z dymu olchowo-bukowego smakują także wyśmienicie!
Super miejsce, jeśli wrócimy w Bieszczady to do "Domu Pstrąga" też :)
I kilka praktycznych informacji:
Dom Pstrąga – www.przyslup.pl
Bieszczadzka Kolejka Leśna – www.kolejka.bieszczady.pl
---
You might also like