Nachodzi Cię myśl, że jeszcze chwila i oszalejesz w natłoku obowiązków? Masz ochotę uciec i zaszyć się gdzieś daleko, najlepiej na łonie natury? Sielski i wiejski klimat z dużą dozą nowoczesności brzmi kusząco? Na myśl o relaksie i słodkim "nic nie robieniu" od razu się uśmiechasz i myślami widzisz siebie w jacuzzi? Jeśli choć na jedno pytanie odpowiedź brzmi "tak", to trafiłaś/eś idealnie według potrzeb! :)
Hotel Skansen pierwszy raz wpadł mi w oko jakiś czas temu z uwagi na ciekawą i niestandardową bryłę budynku – wtedy nawet nie przeszło mi przez myśl aby do niego jechać. Do czasu aż koniecznie, absolutnie i nieodwołanie wymagaliśmy chwili wytchnienia i złapania oddechu. Plan był prosty, wyjechać na weekend, najlepiej w mazowieckim aby nie tracić czasu na dojazd i obowiązkowo do hotelu ze strefą spa – ten ostatni punkt znacząco wpłynął na liczbę obiektów jakie mieliśmy do wyboru.
Dwa dni później szykowaliśmy się do wyjazdu do czterogwiazdkowego hotelu Skansen Conference & Spa w Sierpcu, niecałe 130km dalej i 1,5h później parkowaliśmy auto i szybciutko zmierzaliśmy do hotelu – nie ma na co czekać skoro na zewnątrz jest w granicach -10 ;)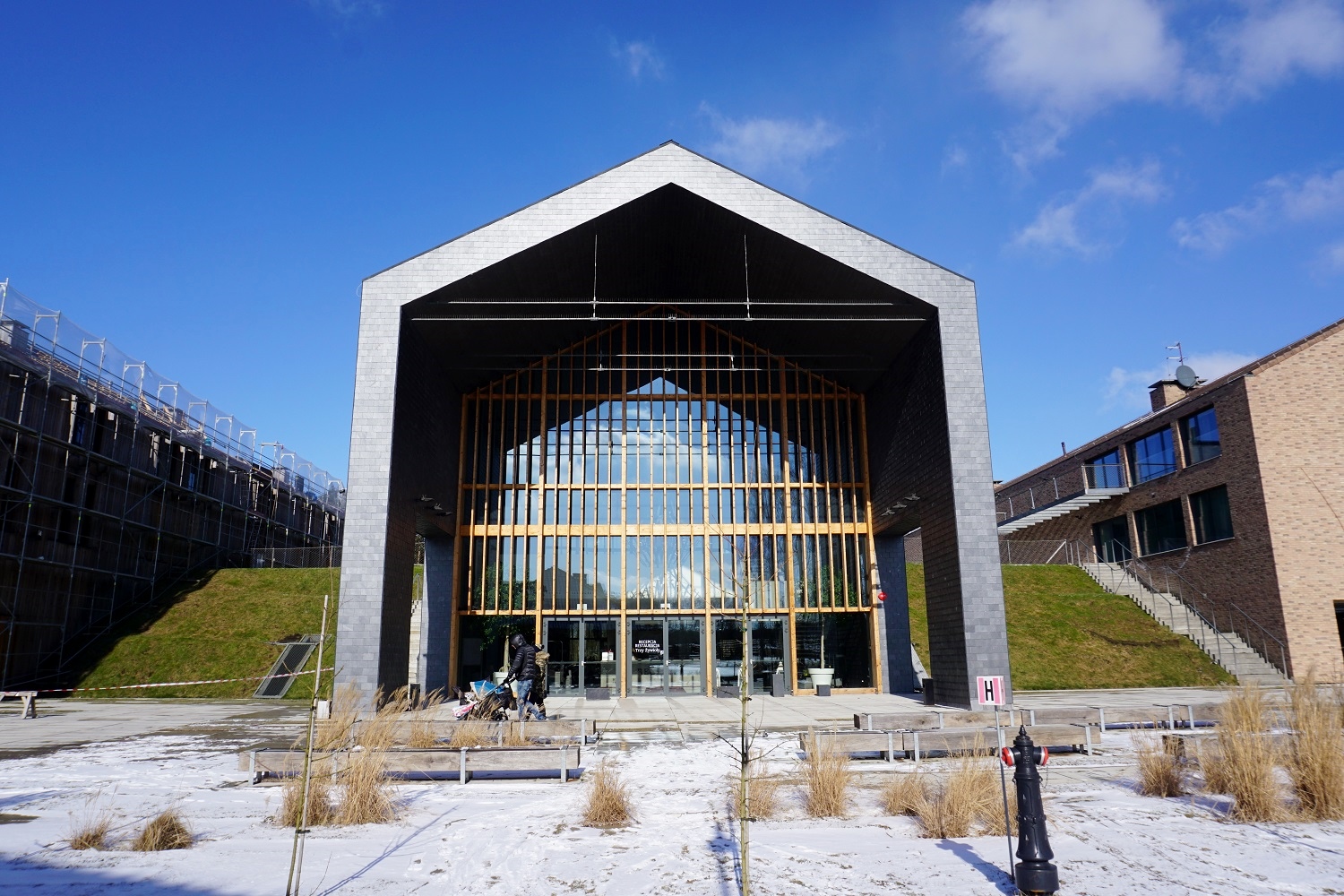 Dobę zaczynamy o 15, ale z godzinę wcześniej pokój powinien być gotowy więc postanawiamy rozgrzać się czymś ciepłym w restauracji Trzy Żywioły. Zamówiliśmy weekendowy lunch, składający się z zupy z groszku z wędzoną rybą i grzankami – pyszna! Kurczak teriyaki z ryżem oraz na deser creme brulee – Piter już jest fanem tego ciacha ;) Ja skusiłam się na tagliatelle z krewetkami, suszonymi pomidorami i migdałami, także bardzo smaczne.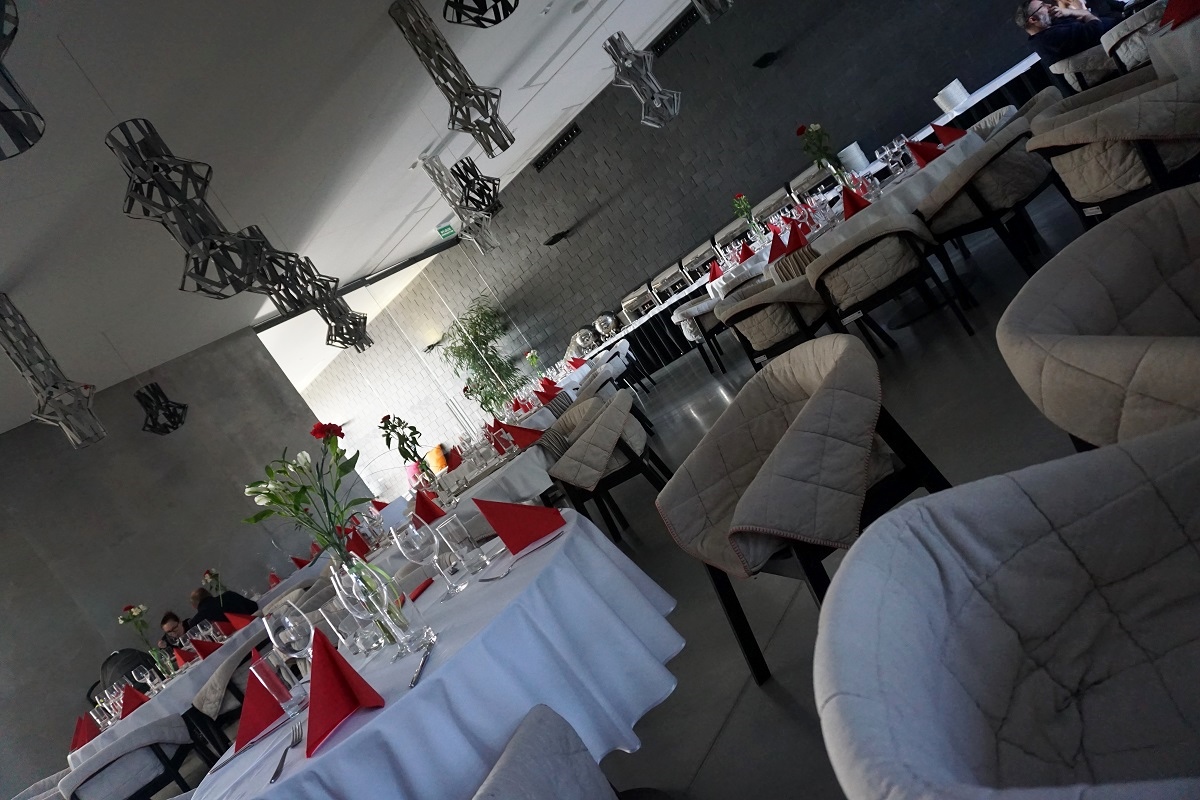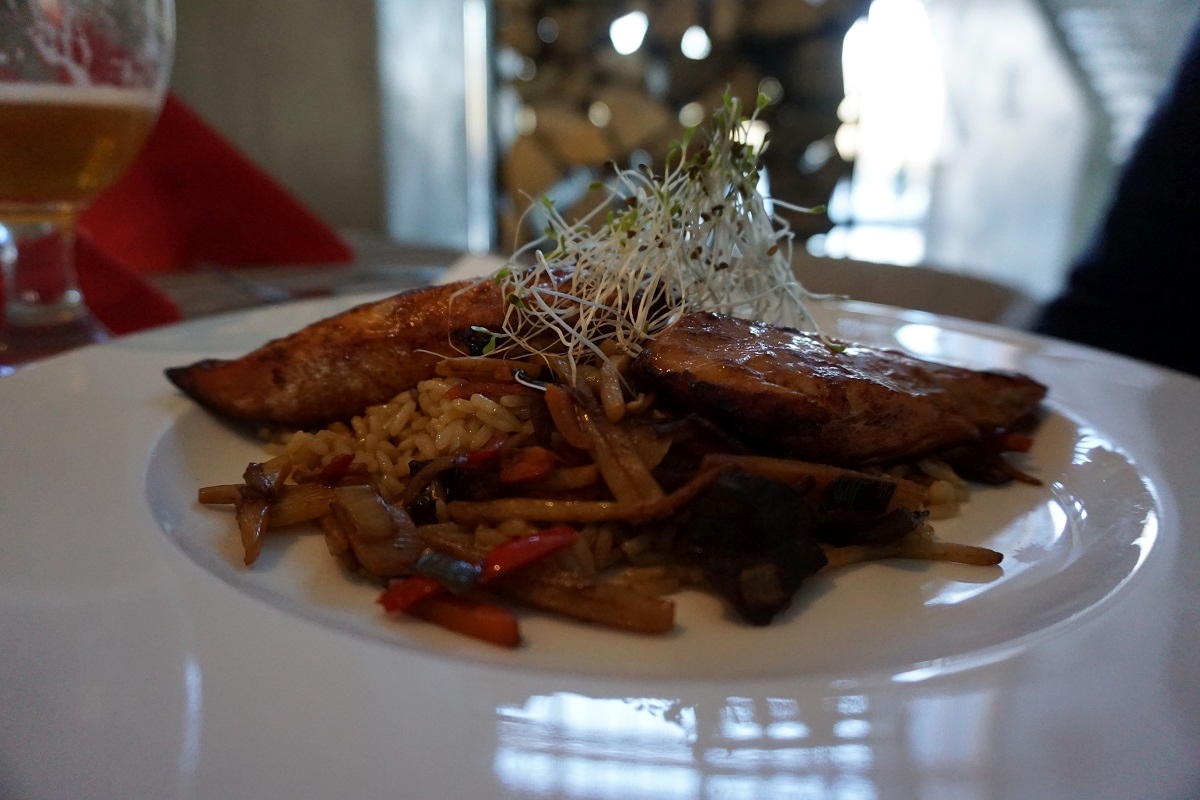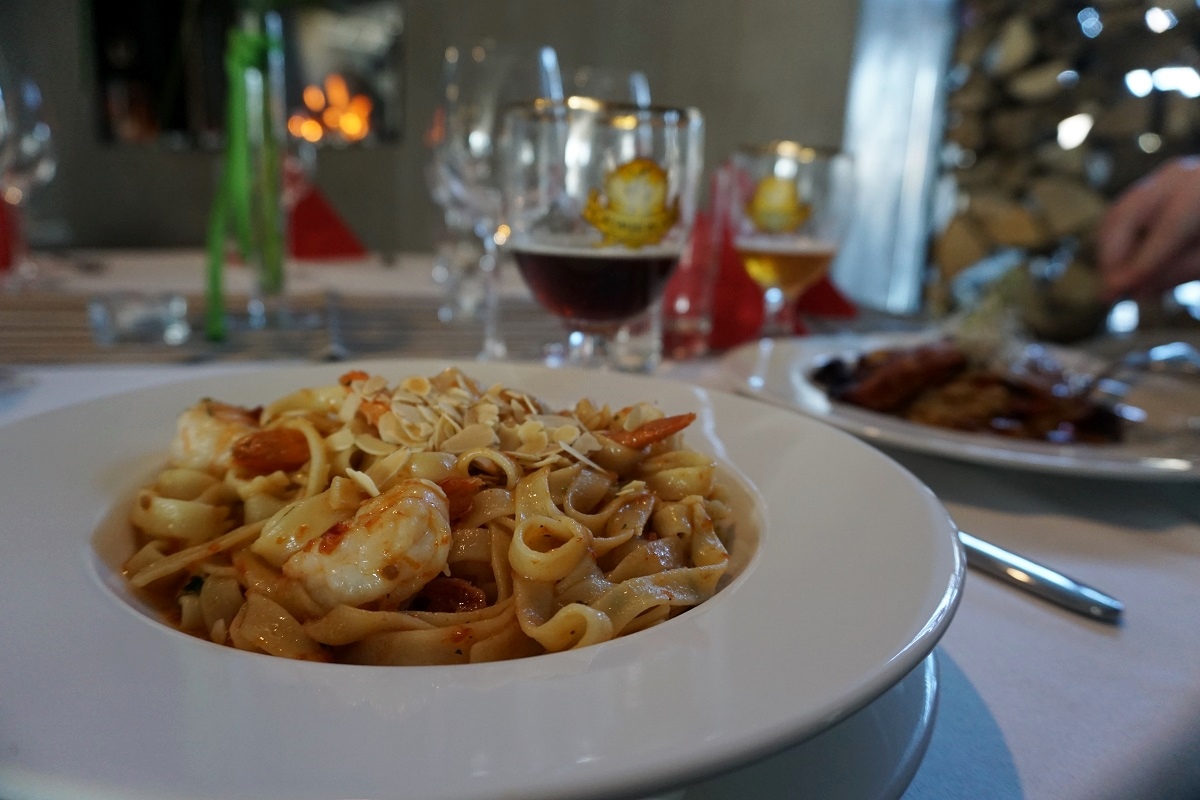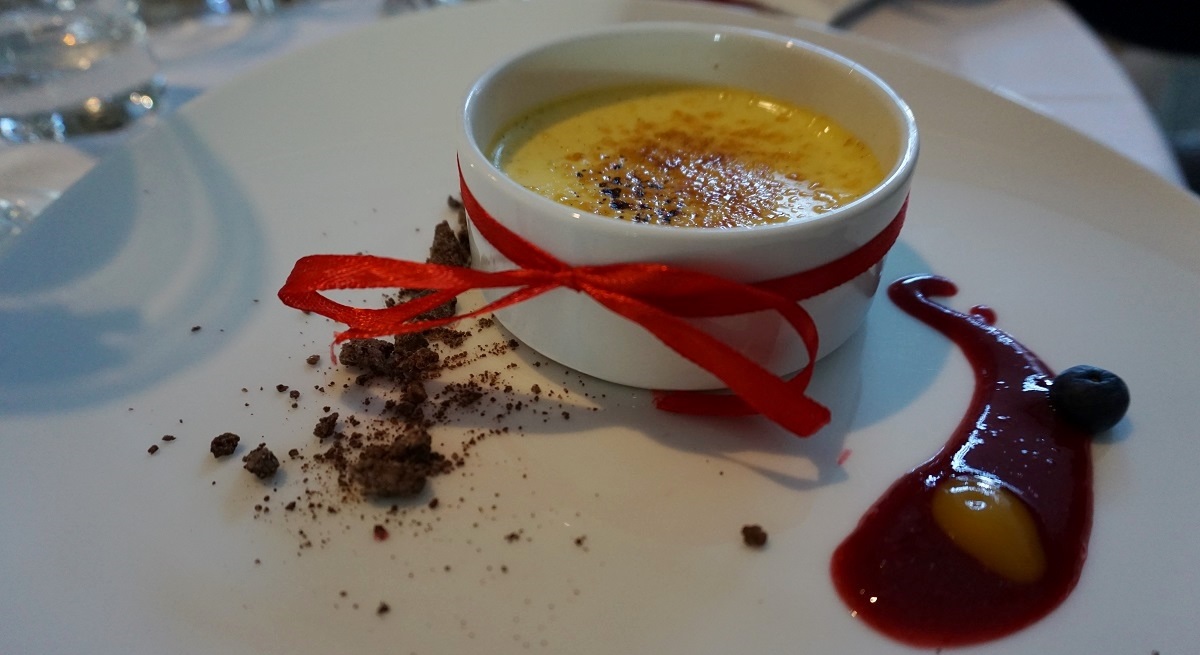 Zarezerwowany mieliśmy pokój standard wykończony w minimalistycznym, skandynawskim stylu. Przy rezerwacji prosiliśmy o duże, małżeńskie łóżko i widok na las, jednak wszystkiego mieć nie można i szczęścia starczyło nam tylko na widok ;) Duże okna, przestronny pokój, czajnik, kawa i herbata oraz lodówka – zdecydowanie na plus. Zaskoczeni byliśmy kluczykiem i dość słabym stanem zamka w drzwiach oraz zasłoną prysznicową – coś, czego nie znoszę i staram się nie używać… drobiazgi, więc śmiało można uznać, że się czepiam ;)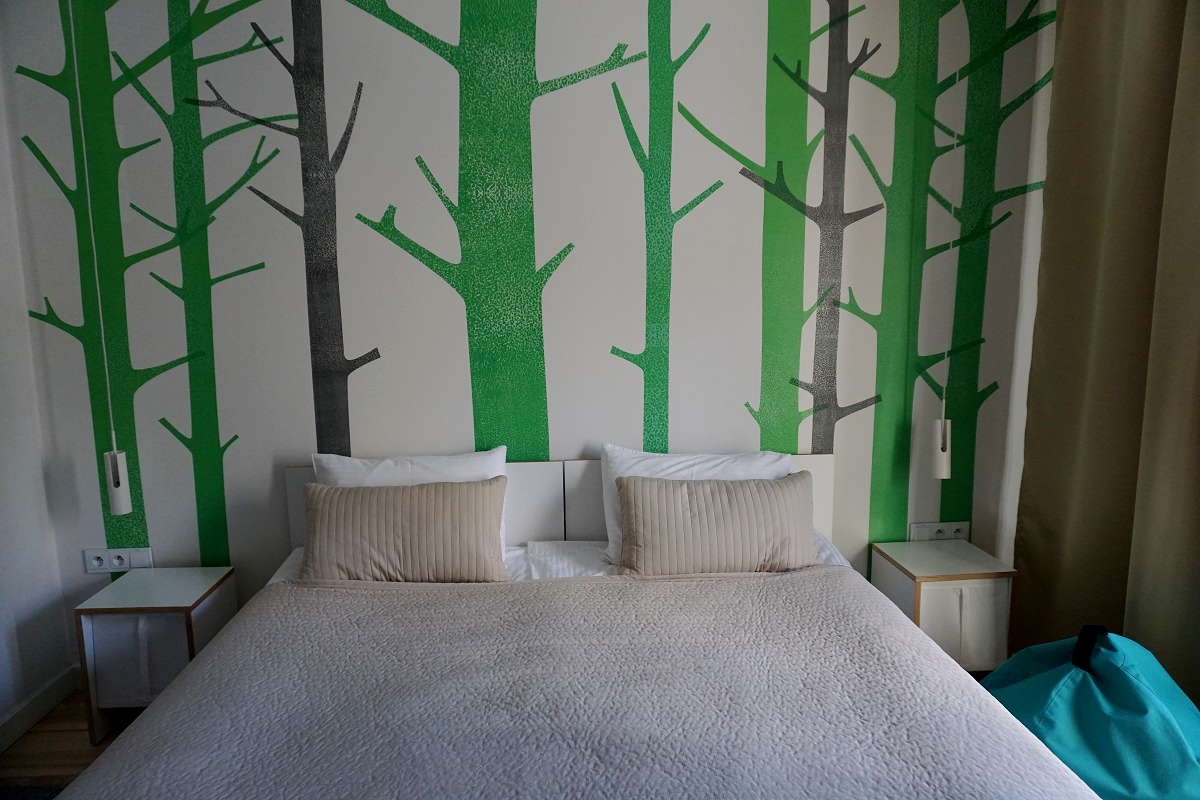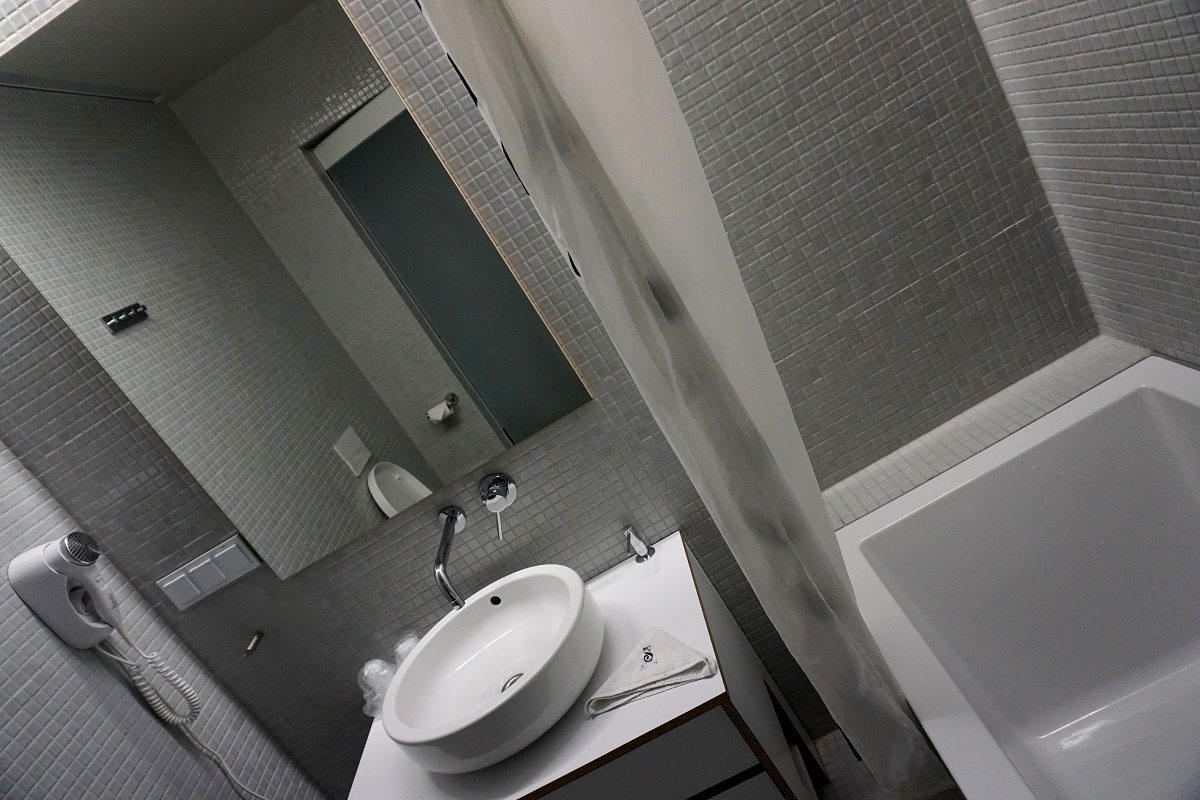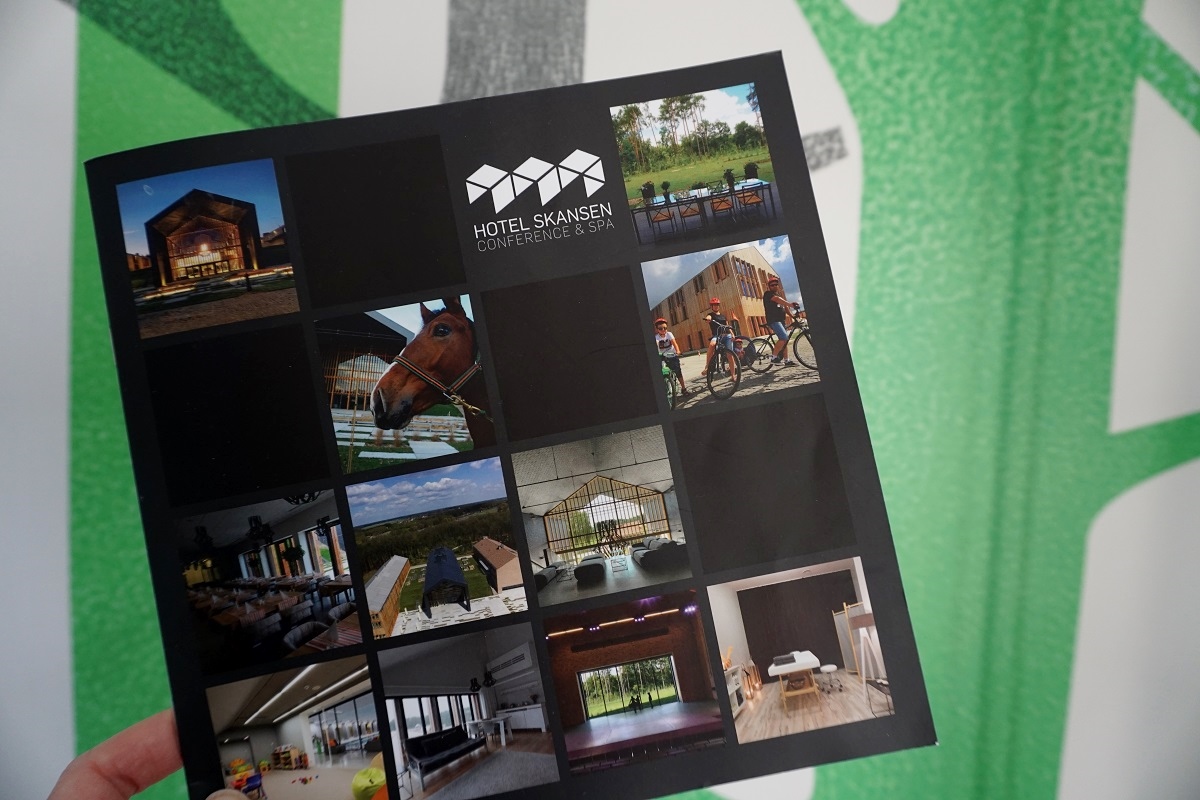 Do strefy SPA dostajemy się bezpośrednio windą, bez zbędnego przechodzenia przez części wspólne a więc śmiało można w szlafrokach. Na pierwszy ogień idzie jacuzzi – przyjemny basen w którym poza standardowymi bąblami znajdują się leżanki, gdzie od stóp po szyję każdy centymetr zostanie porządnie wymasowany :) Duży, sportowy basen, kurtyna woda, deszczownica, gejzer, brodzik dla maluchów oraz coś z czego korzystałam pierwszy raz… zewnętrzne jacuzzi! Aby się do niego dostać trzeba zrobić minimum pięć kroków po lodzie i śniegu co przy -9 na zewnątrz nie należy do najłatwiejszych zadań. Dla mnie to było wyzwanie, jednak nie mogłam nie spróbować ;) Jacuzzi jest osłonięte od wiatru i z widokiem na las, zanurzenie w parujących 34 stopniach to rewelacyjne doznanie :) Ach i och, absolutnie każdemu polecam taką atrakcję! Dodatkowo w podziemiach znajdują się dwie sauny, sucha i parowa – mnie do szczęścia już nic więcej nie potrzeba.
Po relaksie w strefie basenowej wybraliśmy się na wieczorne piwo w Folkbarze w podziemiach hotelu – świetne, kolorowe miejsce z bilardem, kręglami, piłkarzykami – rany, jak ja dawno już nie grałam w bilarda… na szczęście tego się nie zapomina ;)
Śniadanie serwowane jest w godzinach 7-10, więc śpiochy muszą nastawić budzik – szeroki wybór, wszystko ładnie podane i dobra kawa – to dla wielu (my!) ważne ;) Dodatkowo w pakiecie mieliśmy obiadokolację – jeśli wybierasz się z maluchem to oczywiście jest to świetna opcja, bo masz wybór – jednak warto pamiętać, że jest to jedzenie z bemarów, więc dania obiadowe smakują "troszkę" inaczej niż na świeżo. Dodam, że poza ciepłymi daniami był także szeroki wybór zimnych przekąsek oraz słodkości, więc ogólnie na plus :)
W trakcie pobytu mieliśmy okazję spróbować także polędwiczek wieprzowych z jarmużem i puree ziemniaczanym oraz czekoladowe ciastko z maliną i chilli o wdzięcznej nazwie "nemezis" – pioruńsko słodkie i równocześnie doskonałe! Restauracja Trzy Żywioły pozytywnie nas zaskoczyła, zarówno cenami jak i jakością oraz formą podania :)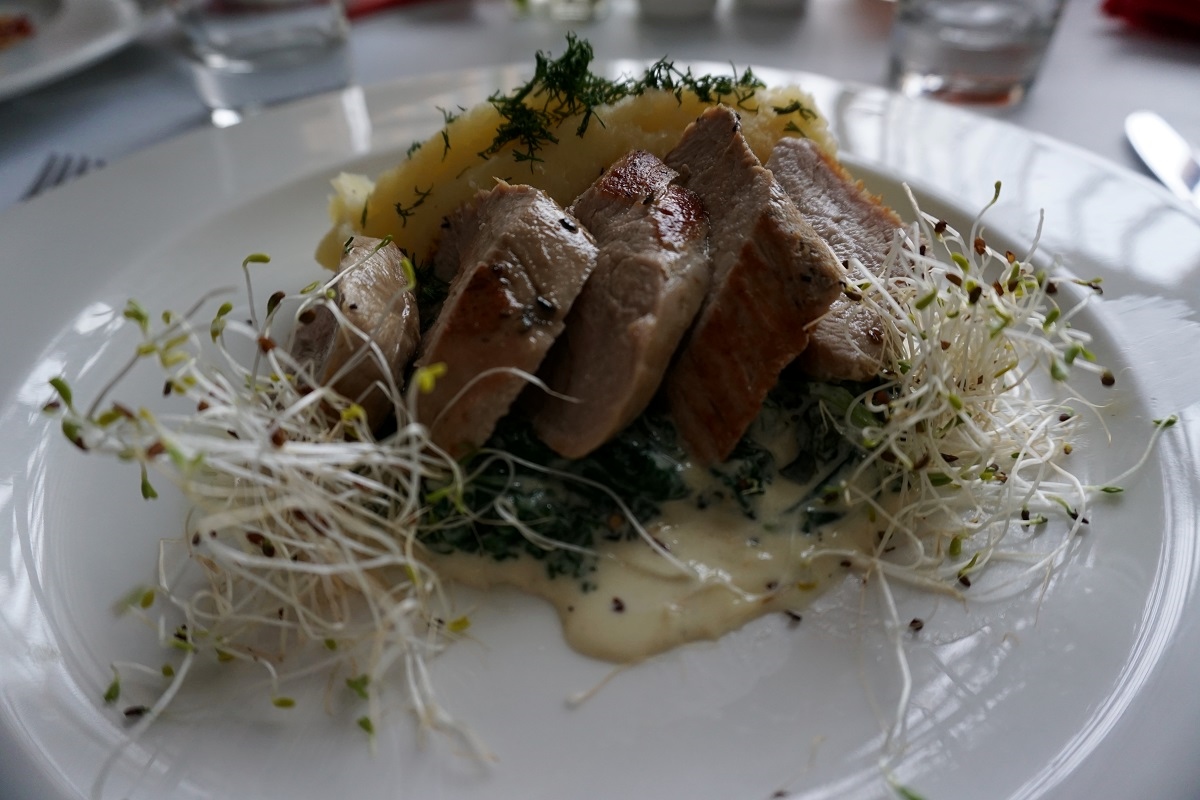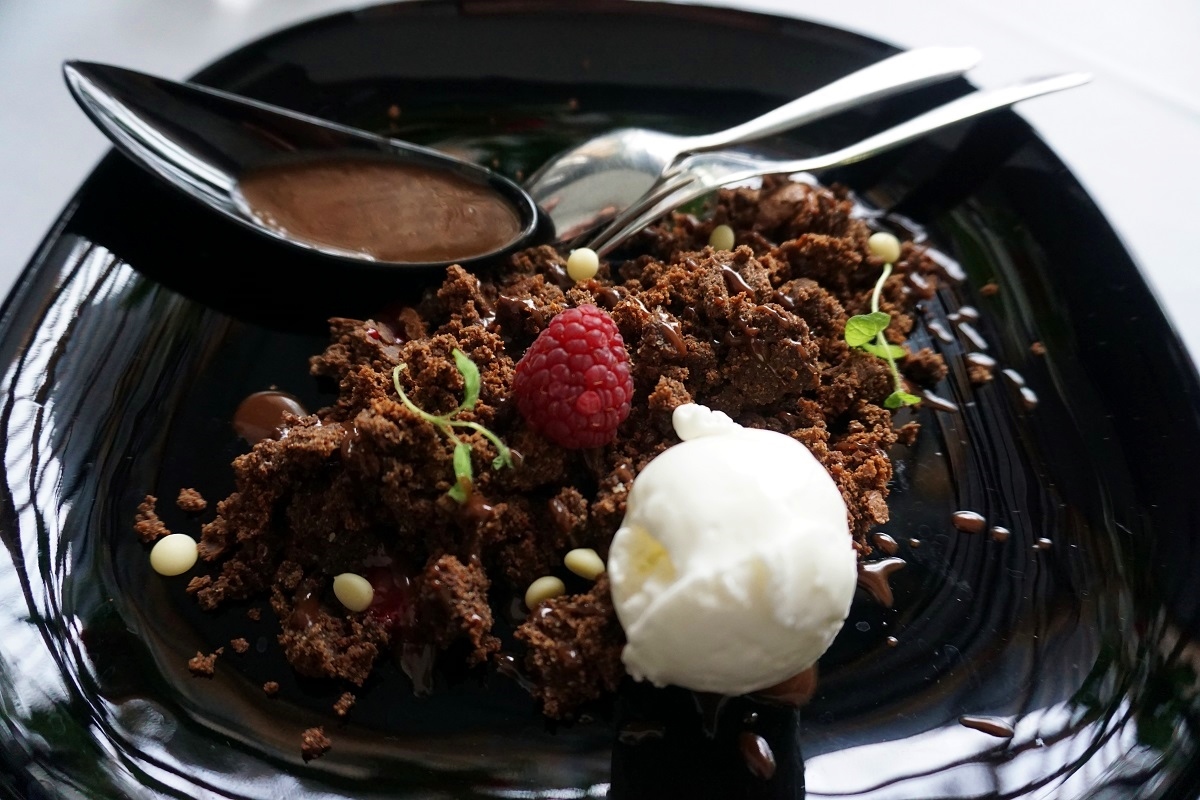 Dodatkowe atrakcje to m.in. skansen Muzeum Wsi Mazowieckiej w Sierpcu (więcej tutaj), który znajduje się dosłownie kilka kroków dalej – ciekawostką jest, że w kościele mieszczącym się na terenie skansenu odprawiane są niedzielne msze (w sezonie) oraz śluby :) Na terenie hotelu znajdziemy także stadninę koni, a na aktywnych gości czeka wypożyczalnia rowerów – okoliczne lasy i rzeka Skrwa zachęca do spacerów i rowerowych wycieczek.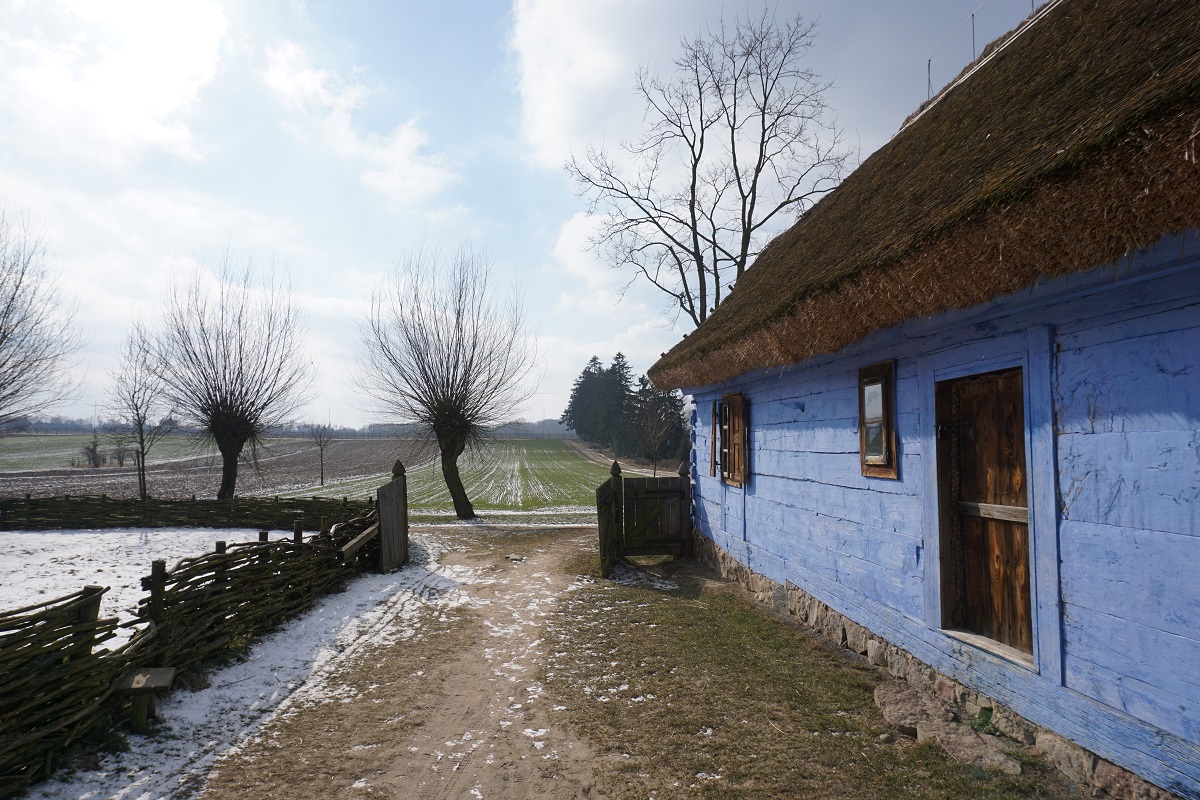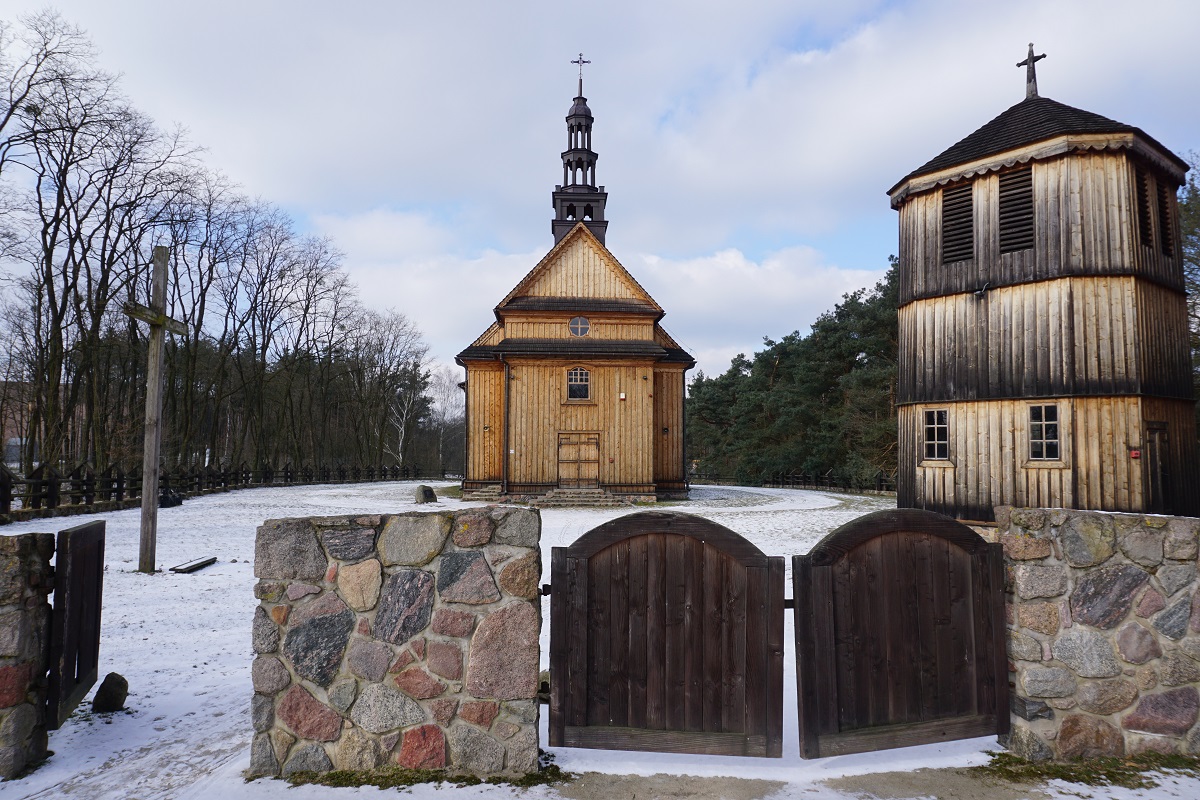 Weekendowy wyjazd udał się wyśmienicie, a hotel spełnił w pełni nasze oczekiwania! Pozwolił wypocząć i się zrelaksować, a to w tym wyjeździe było najważniejszym punktem. Obsługa pozytywna i uprzejma, budynek zachwyca nowoczesnym designem a za strefą spa i genialnym zewnętrznym jacuzzi już tęsknię ;)
Bardzo możliwe, że jeszcze kiedyś skierujemy się w stronę Sierpca na kolejny relaksujący weekend… Bez wahania polecamy! :)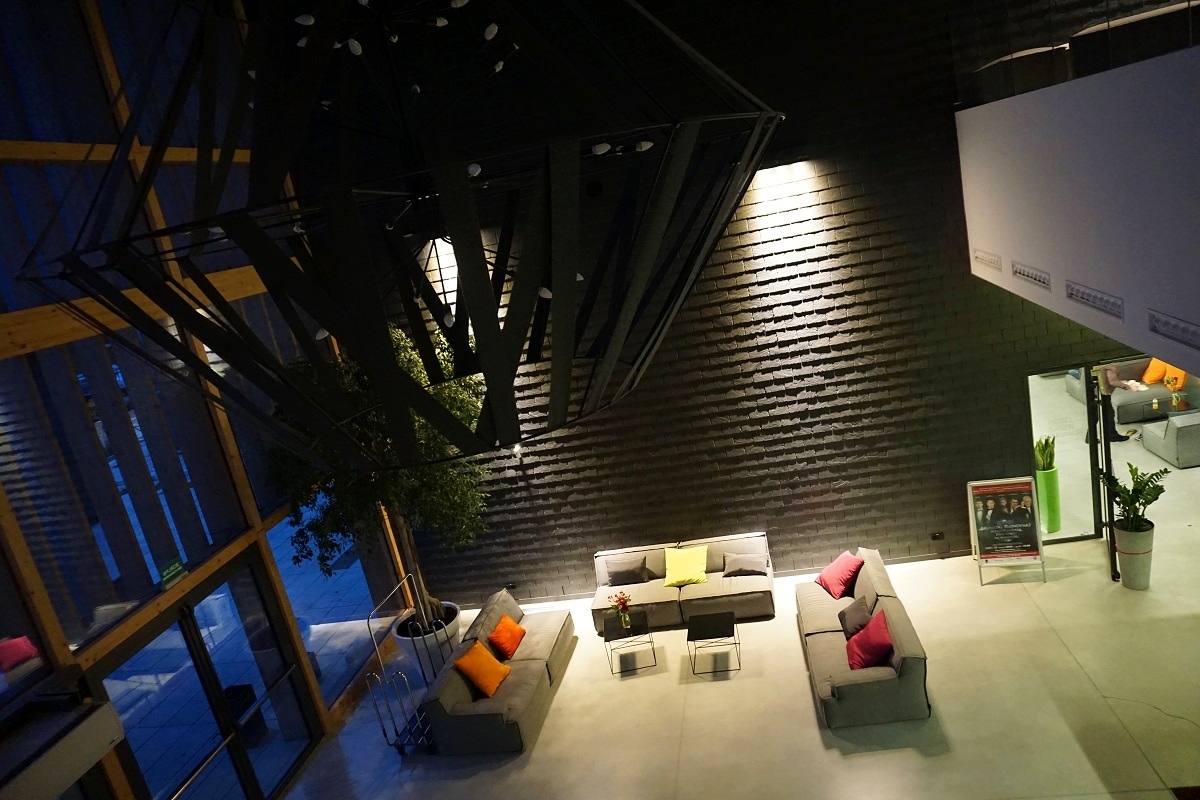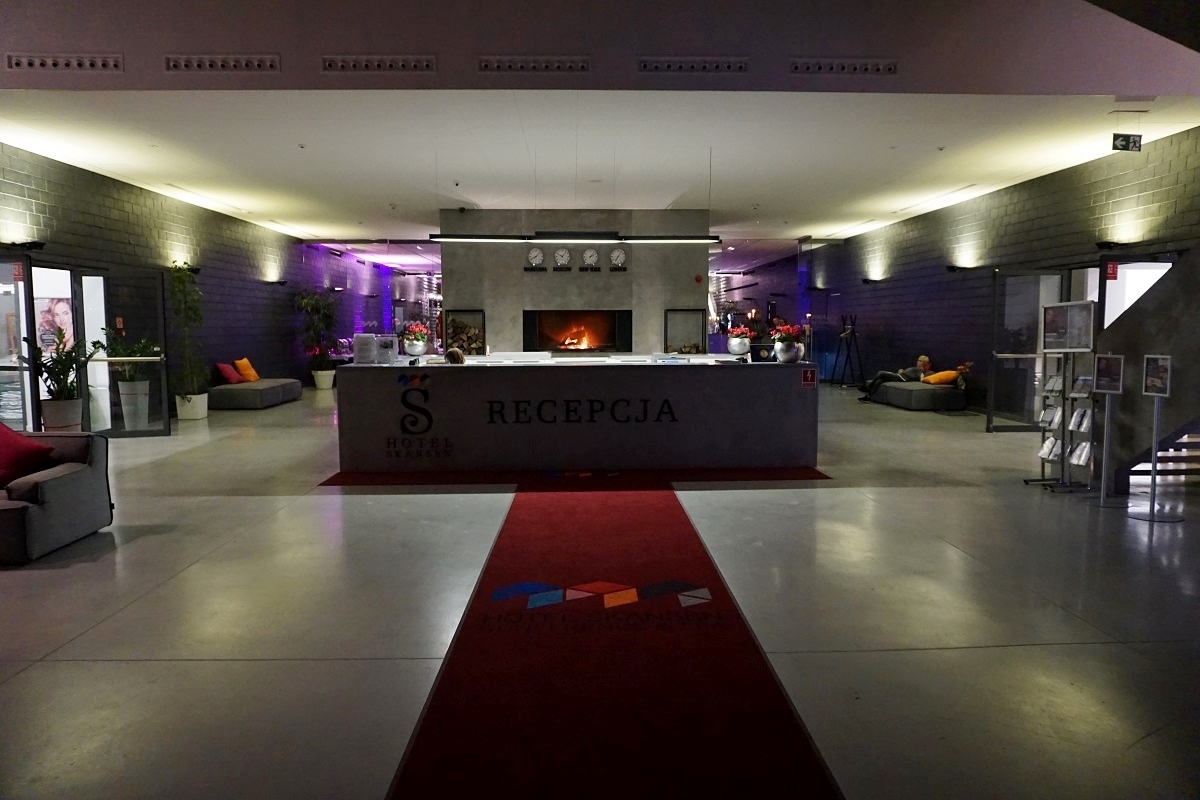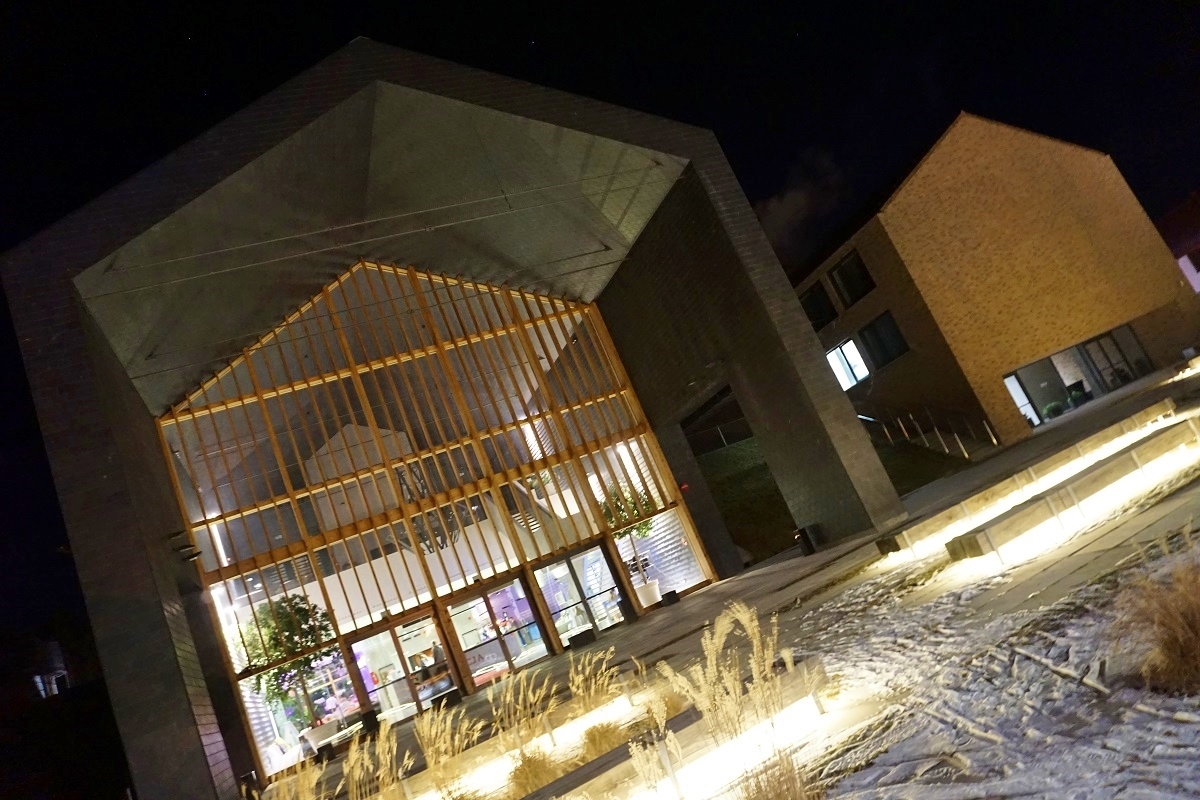 Dodatkowe informacje:
Hotel Skansen Conference & Spa – więcej informacji na stronie hotelu
Restauracja Trzy Żywioły – karta menu wraz z cenami tutaj
Muzeum Wsi Mazowieckiej – oficjalna strona tutaj
Więcej artykułów z Polski (tutaj).
---
You might also like