Wyspa Symi to znana wyspa gąbek, która kusiła mnie od pierwszego spojrzenia na zdjęcie kolorowych kamieniczek rozrzuconych po niewielkim wzgórzu – miejsce to nieodwołalnie chciałam zobaczyć na własne oczy :)
Symi to niewielka wysepka znajdująca się około 10 km od wybrzeża Turcji. Aby się na nią dostać trzeba się nastawić na wiatr we włosach i krople wody na ciele – innymi słowy rejs! Żeby nie było wątpliwości uwielbiam jak troszkę buja :) Na wyspę organizowane są hotelowe wycieczki, miejscowe biura podróży prześcigają się w cenach a w samym porcie Mandraki w mieście Rodos jest pełen przekrój ofert do zakupienia bezpośrednio na statku czyli z pominięciem pośredników – my zdecydowaliśmy się na rejs statkiem Nikolaos X :)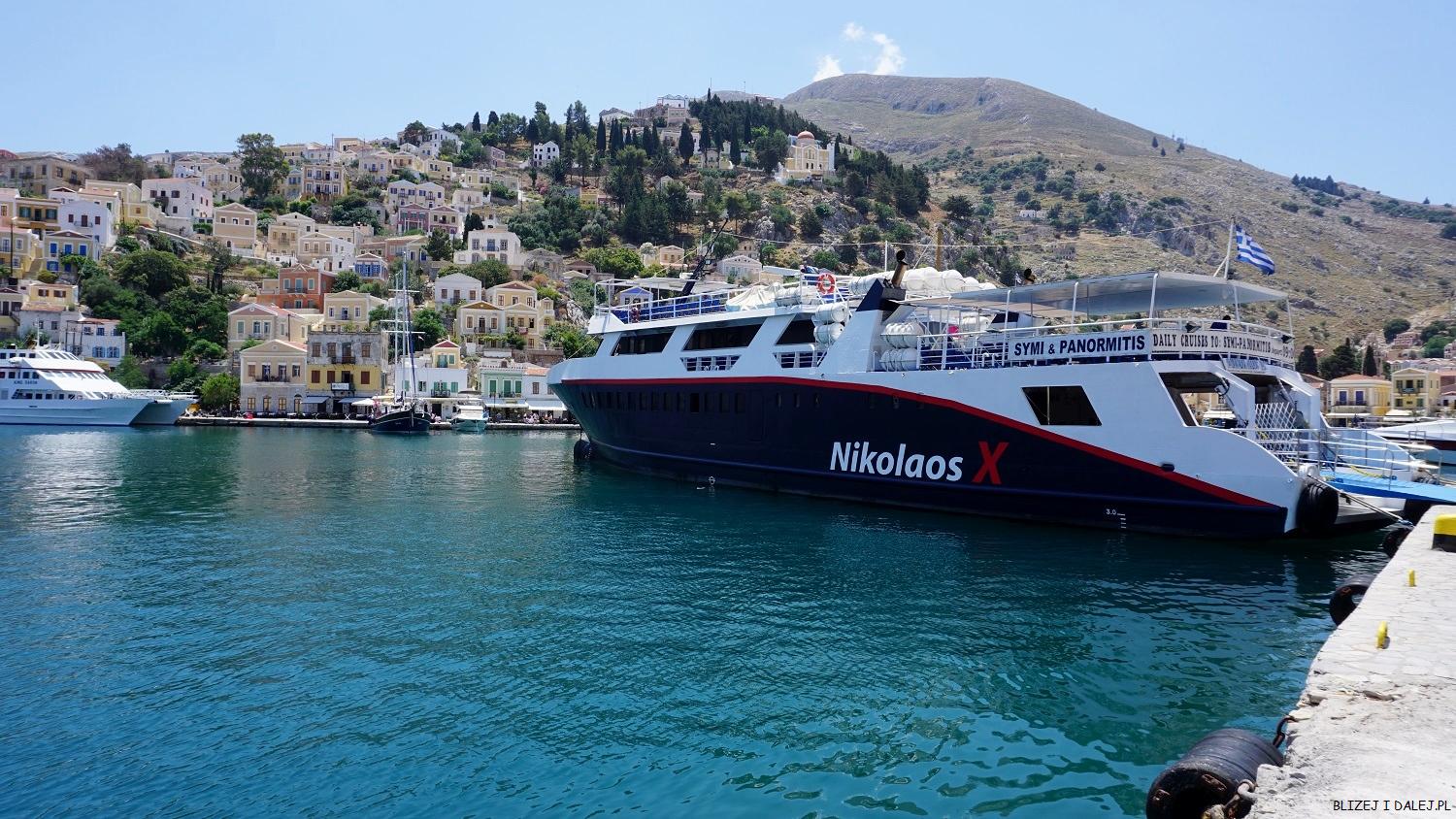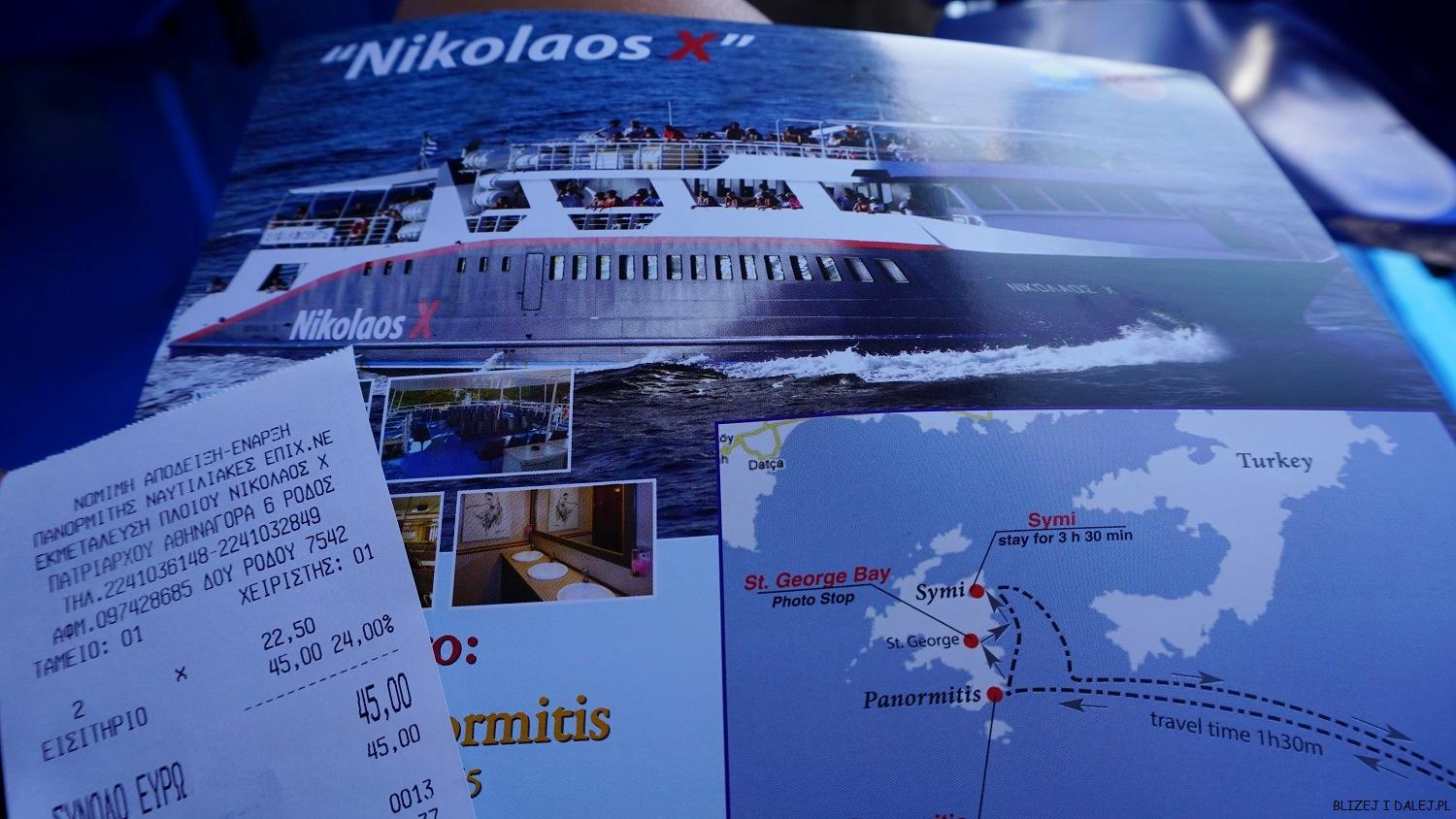 Startujemy o godzinie 9 z mariny Mandraki – poza nami jest wiele większych lub mniejszych statków z których większość udaje się w tym samym kierunku… Nikolaos X może zabrać prawie 500 osób i rozglądając się wokoło właściwie nie ma wolnych miejsc. No cóż, jest to najbardziej rozreklamowana wycieczka na Rodos, więc zdawaliśmy sobie sprawę, że ludzi będzie mnóstwo… jednak my jesteśmy jeszcze przed sezonem, więc strach pomyśleć co się dzieje w sezonie ;)
Podziwiamy jeszcze warowne zabudowania Rodos, wiatraki i latarnię morską oraz eleganckie jachty przycumowane w porcie.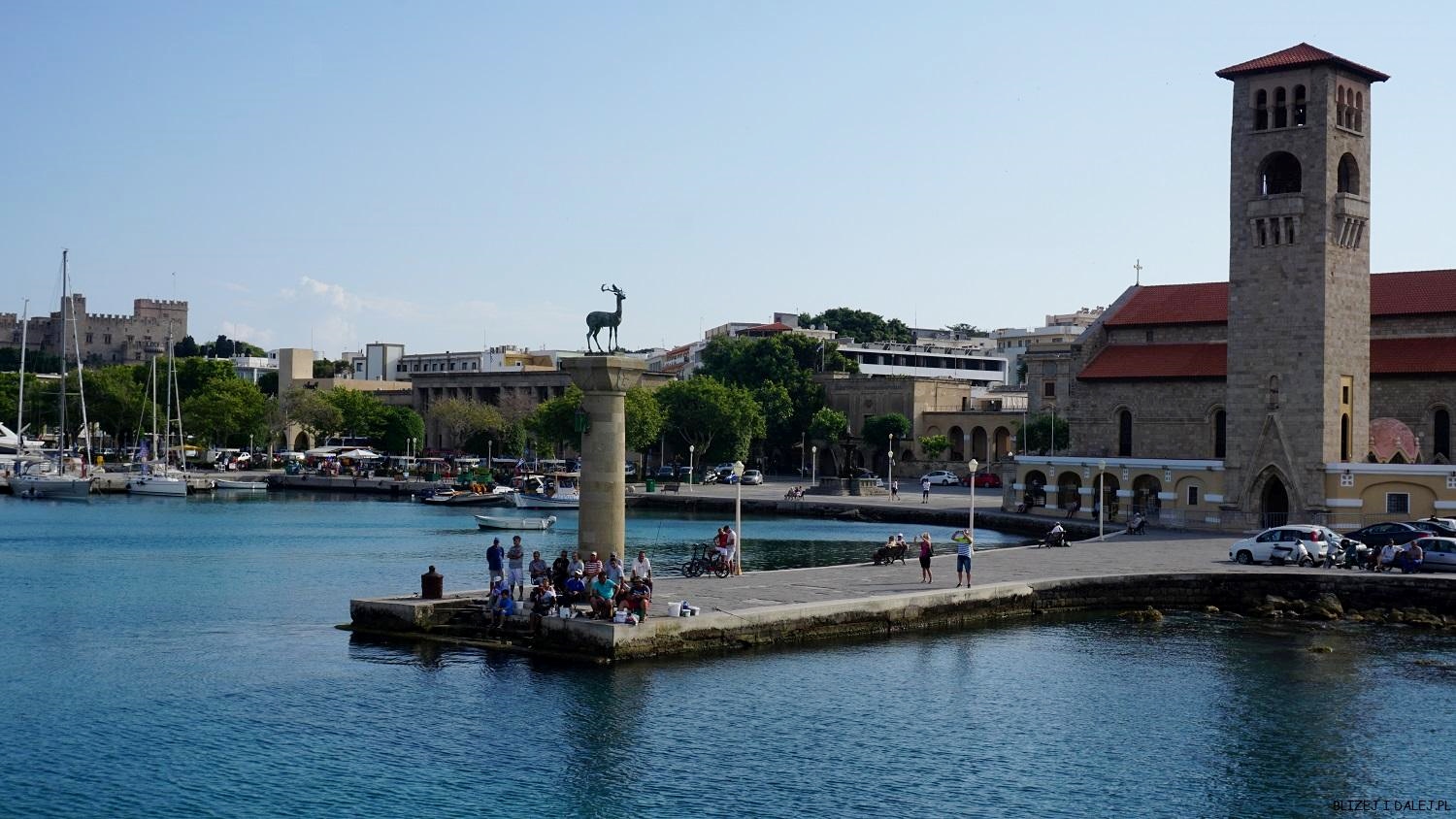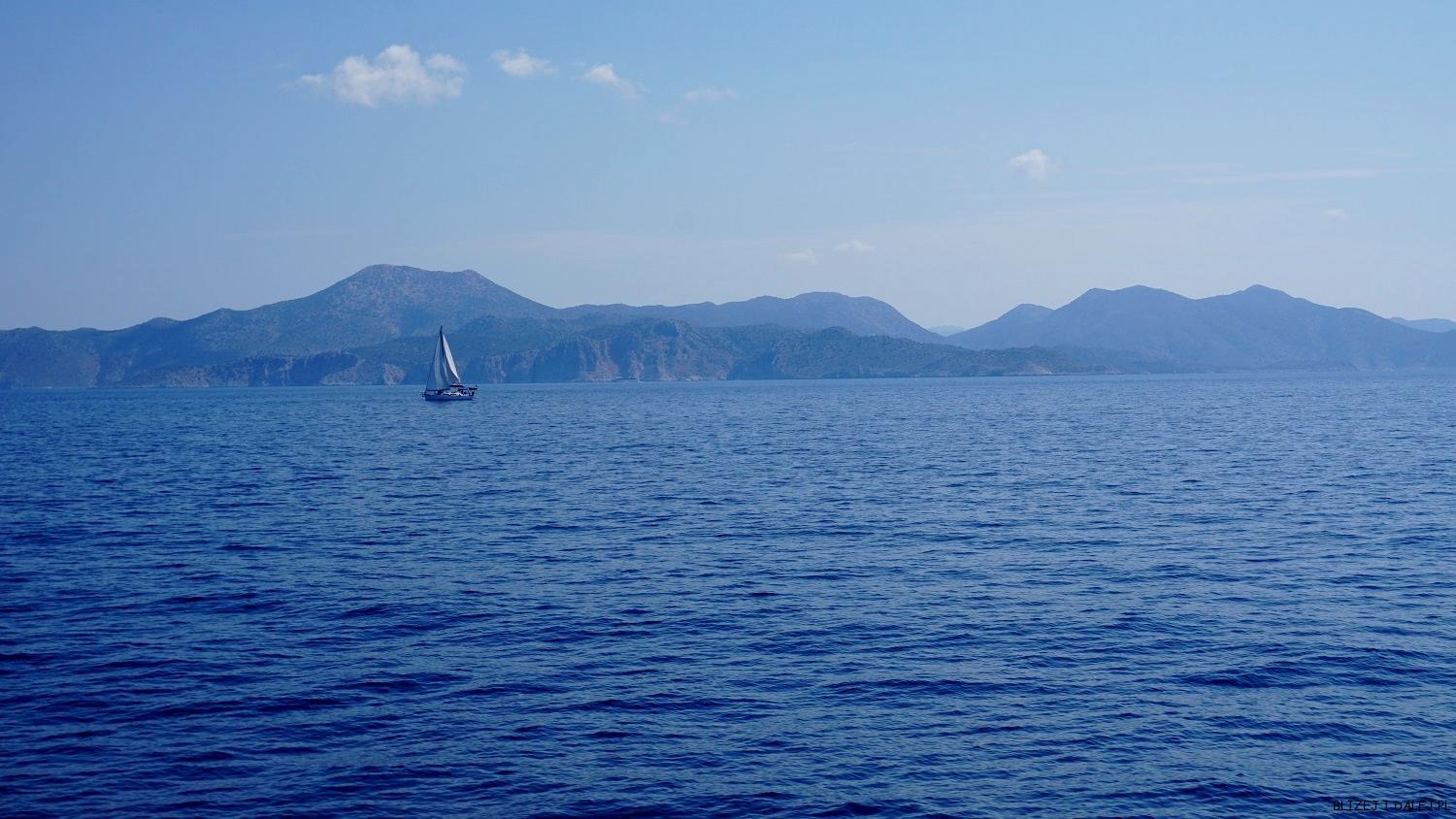 Po półtorej godziny rejsu zbliżamy się do pierwszego punktu wycieczki czyli zatoki Panormitis i klasztoru Michała Anioła z XVIII wieku – wieść niesie, że w tym miejscu spełniają się najskrytsze marzenia, więc także zapaliliśmy świeczkę w intencji… :)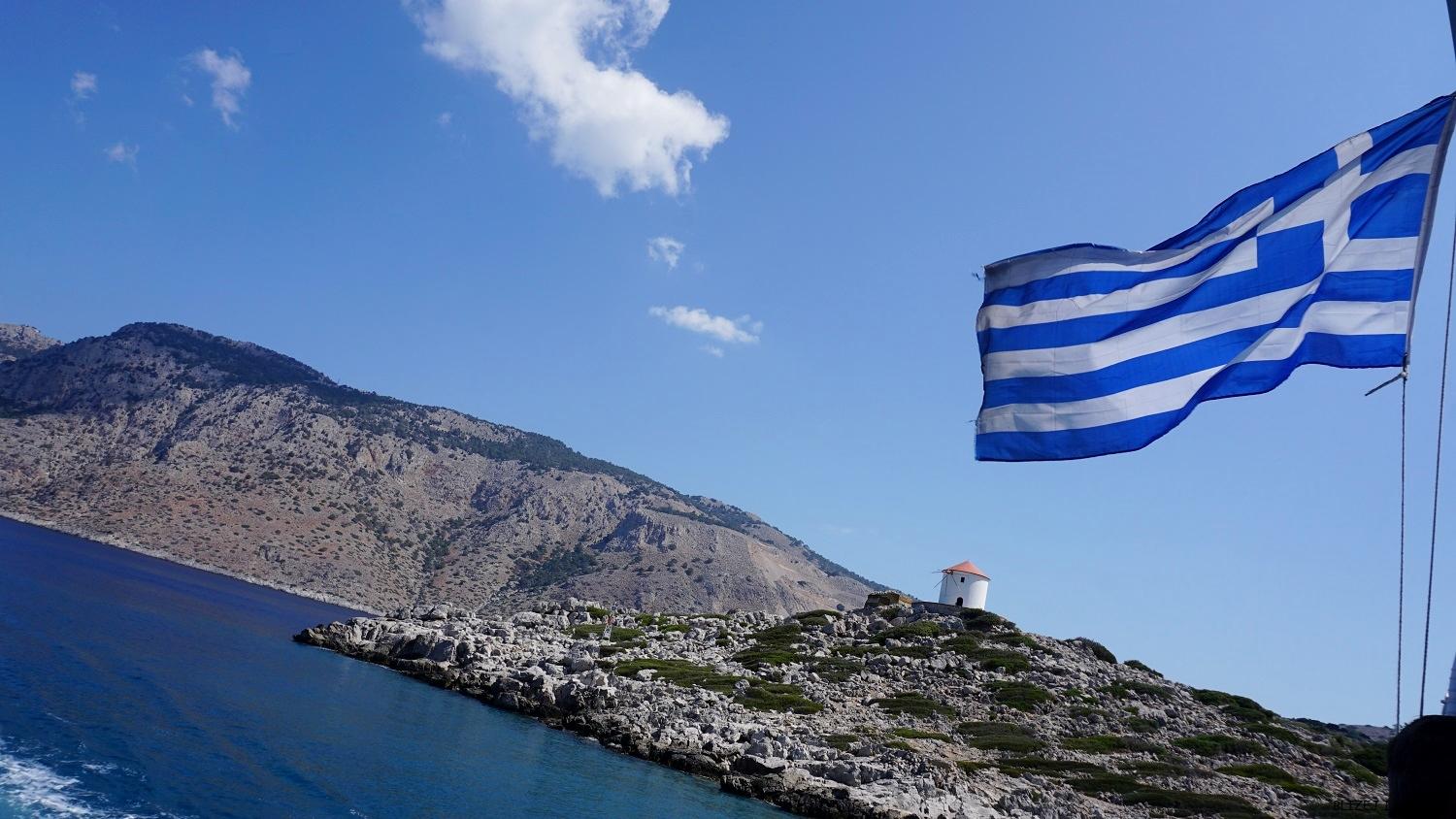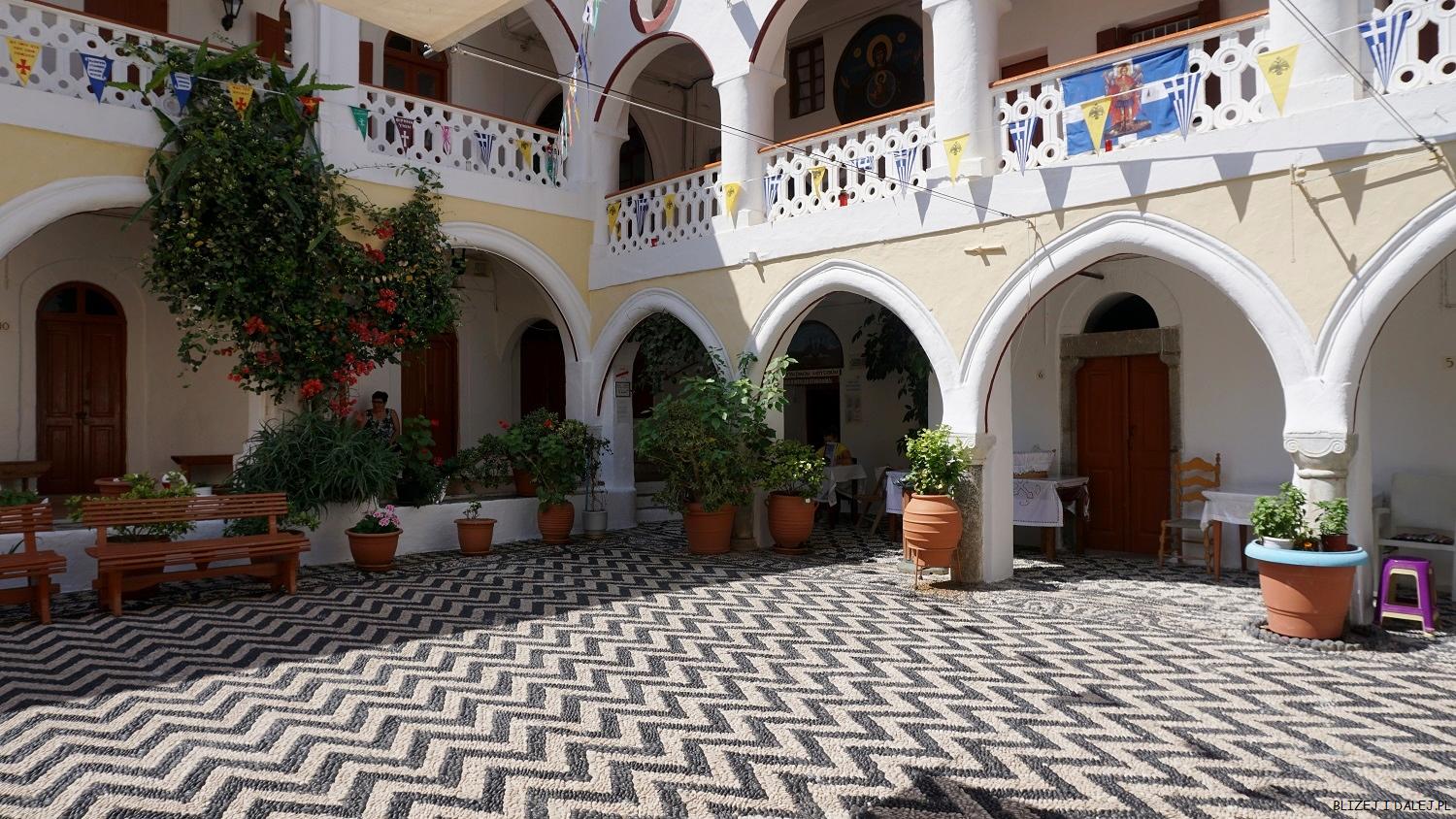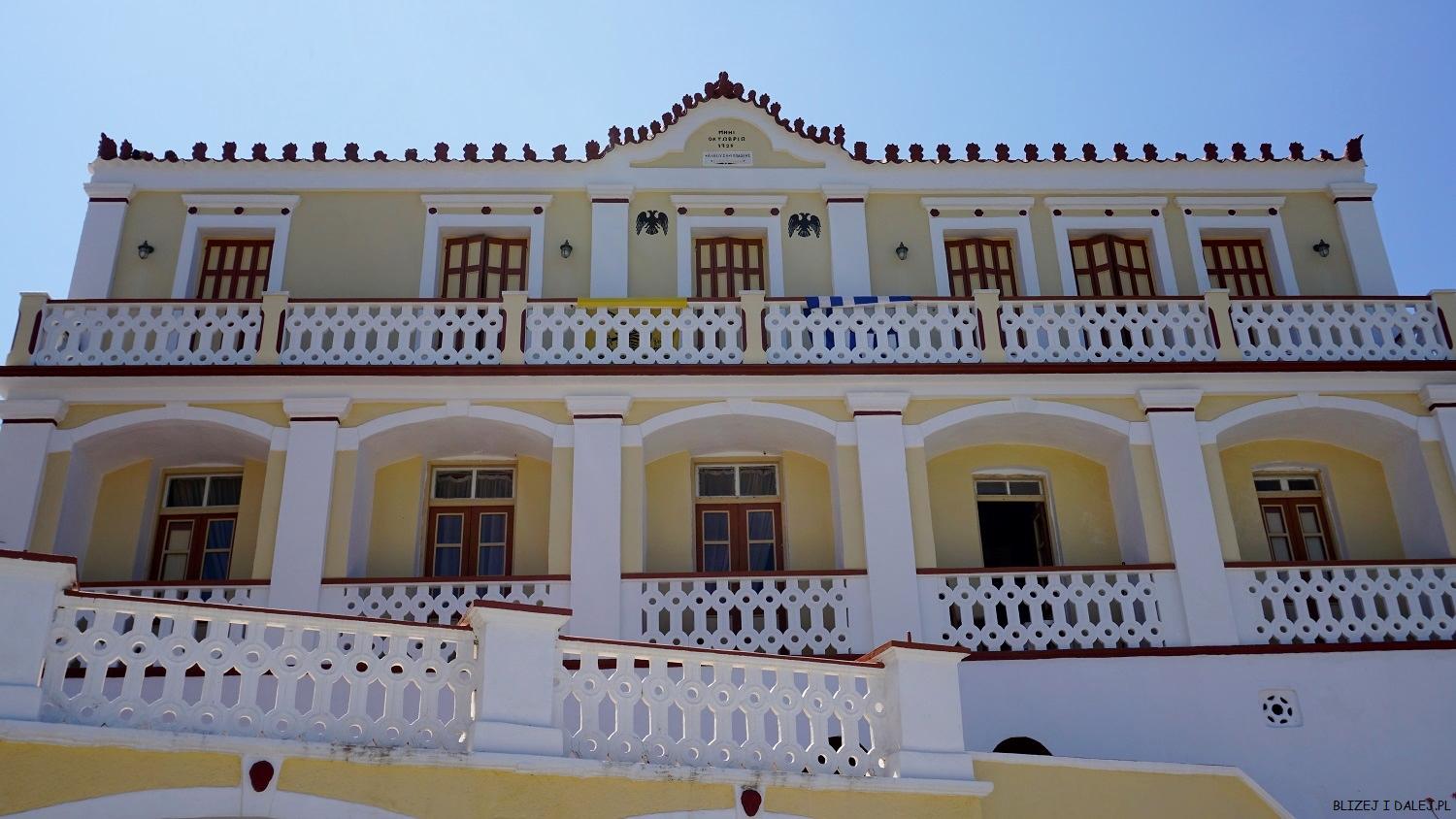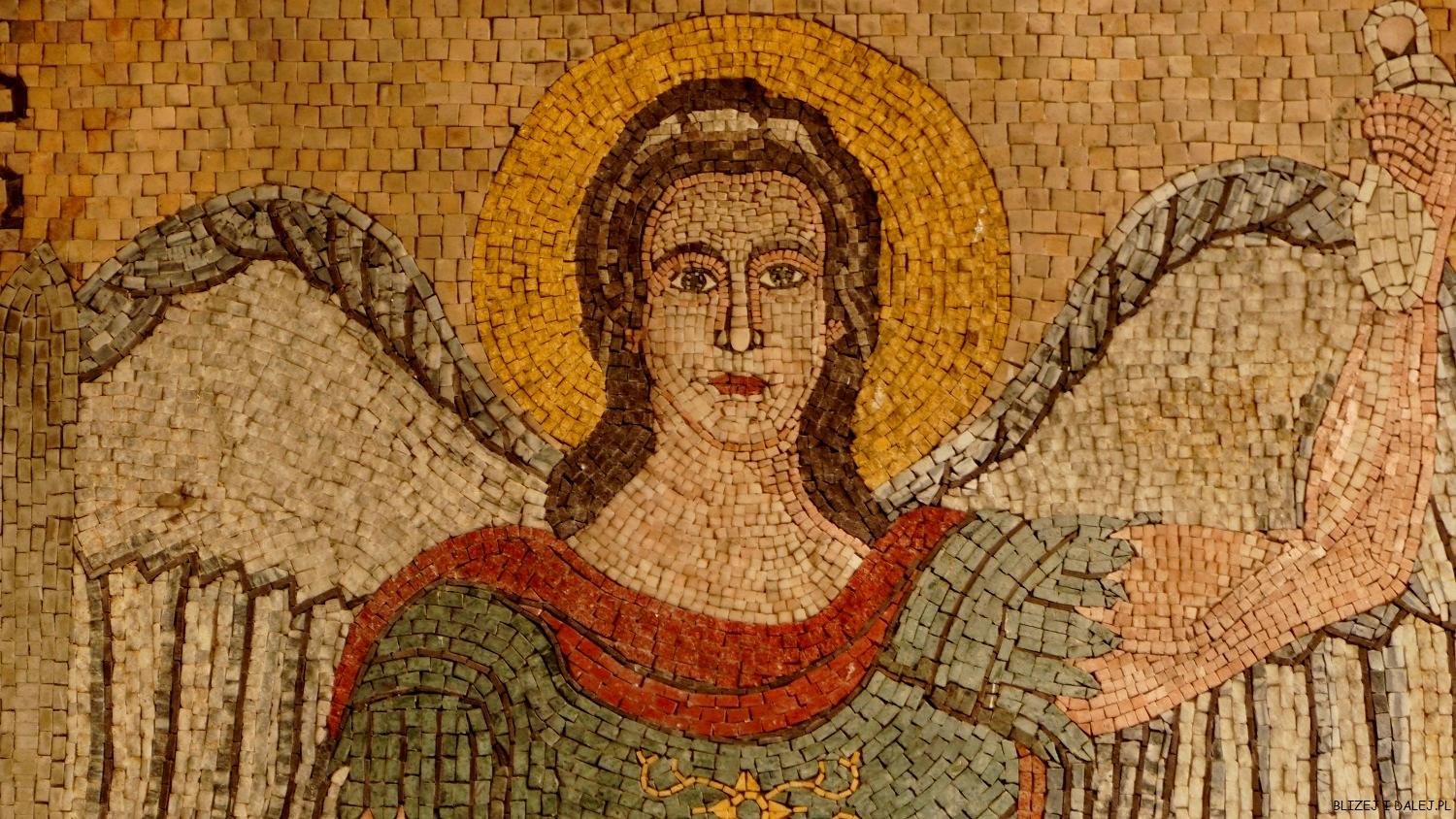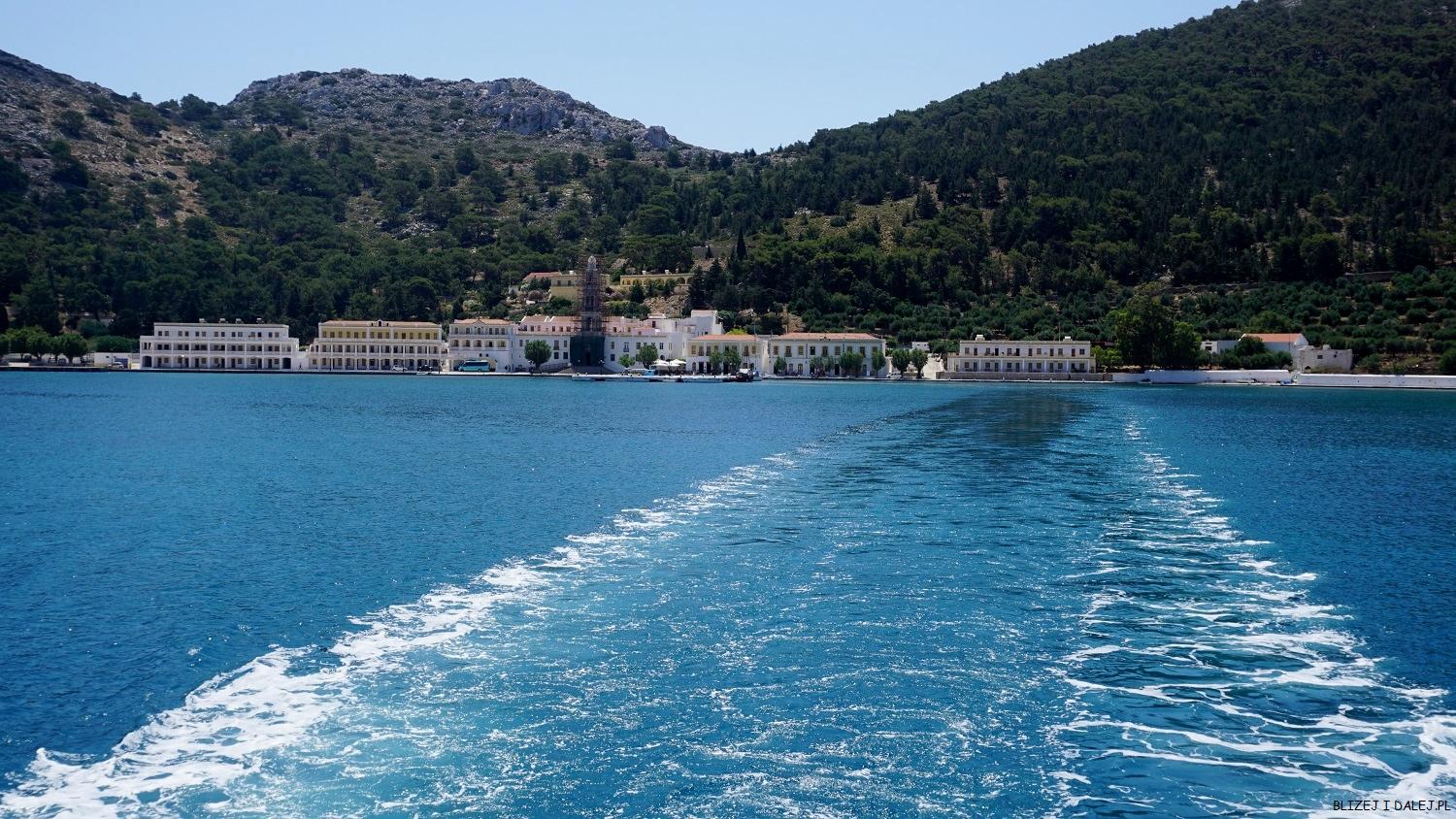 Następnie kierujemy się do miasteczka Symi z małym stopem na punkcie widokowym na zatokę St. George Bay – świetny widok na zatokę i plażę kompletnie niedostępną z lądu, zobaczcie sami :)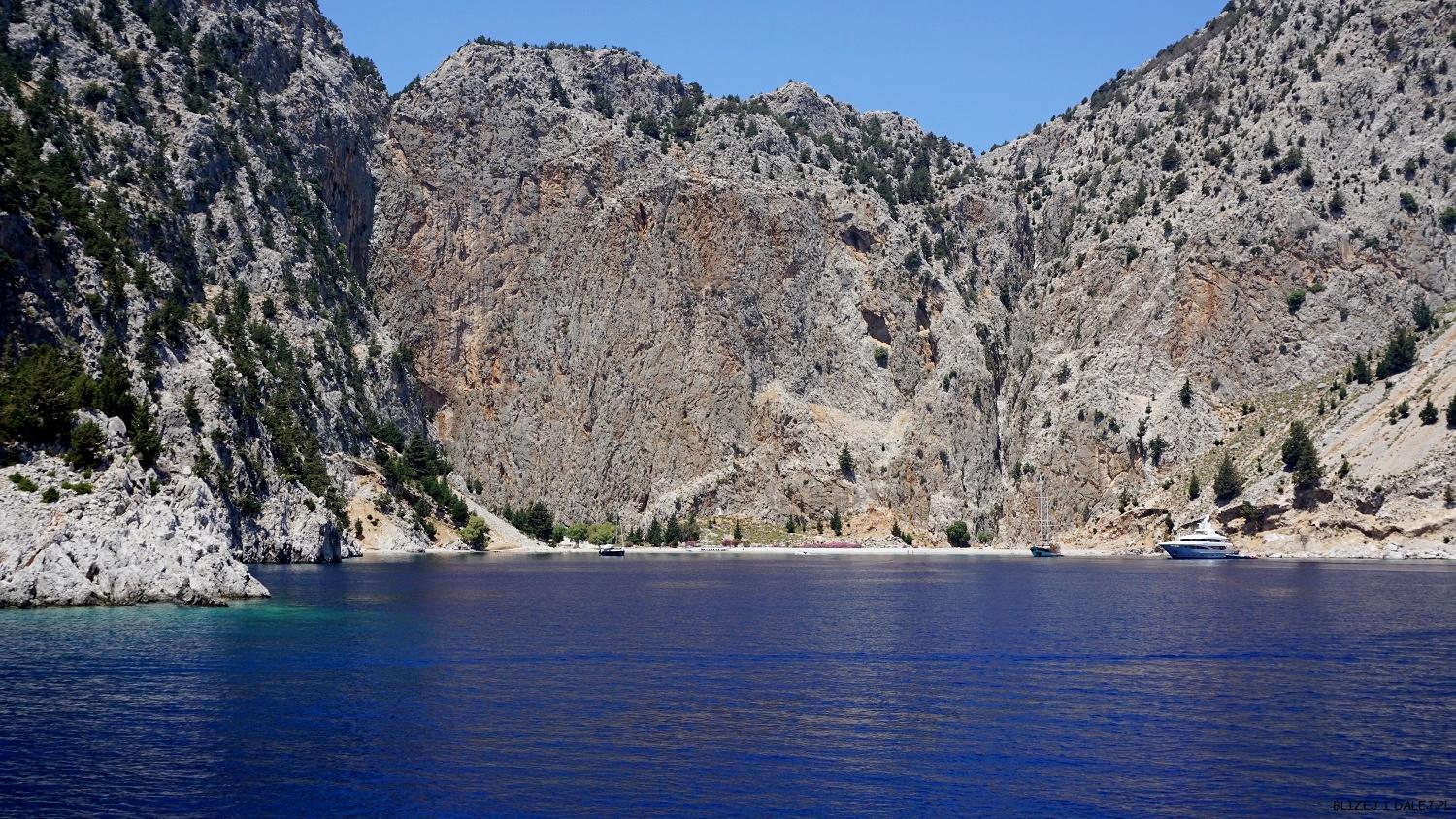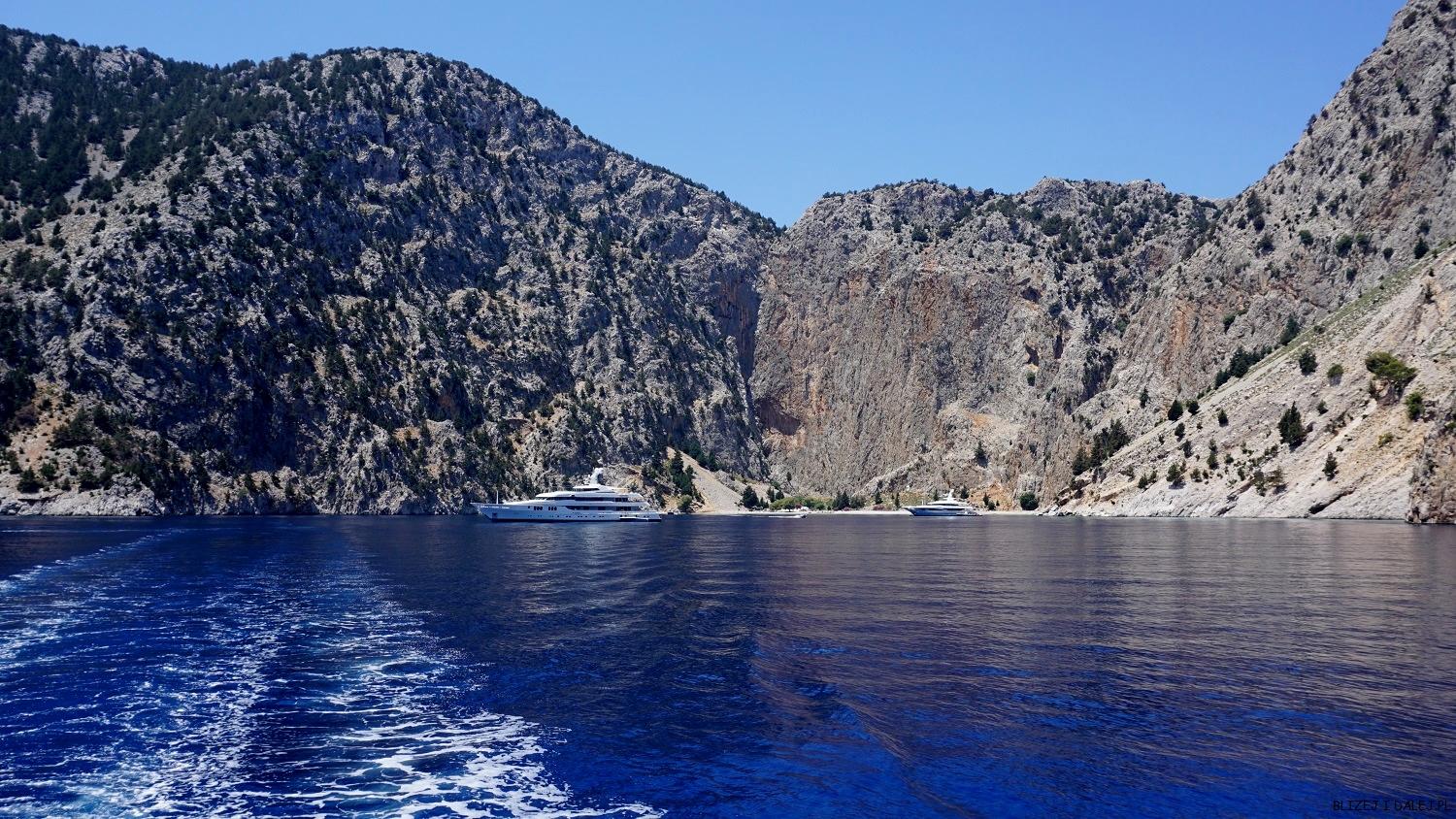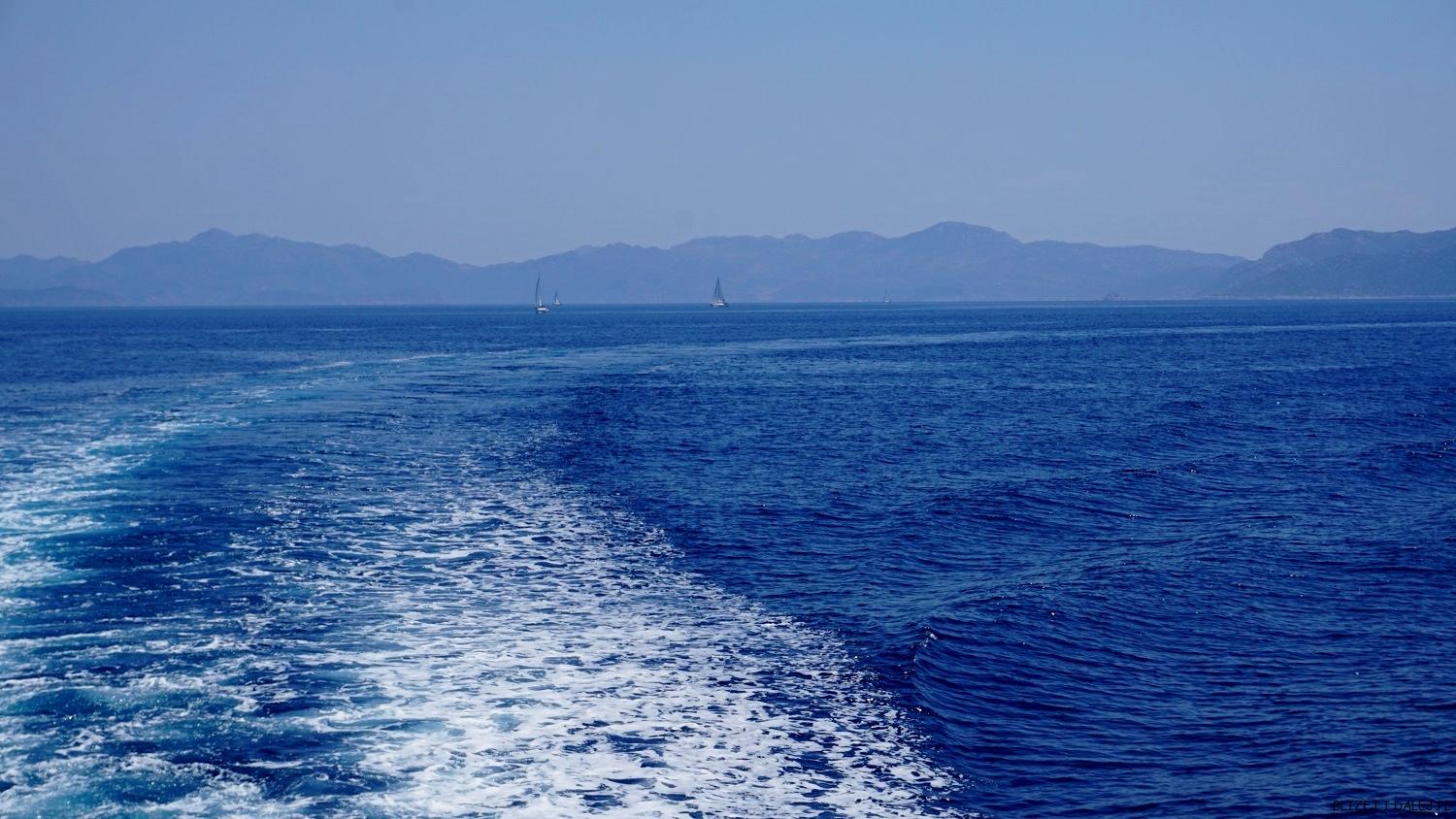 W miasteczku Symi mamy ponad 3h więc nie zastanawiając się ani chwili udajemy się na spacer po miasteczku. Cudowne miejsce! Wokół nas kolorowe kamieniczki rozrzucone bliżej i dalej po całym wzgórzu.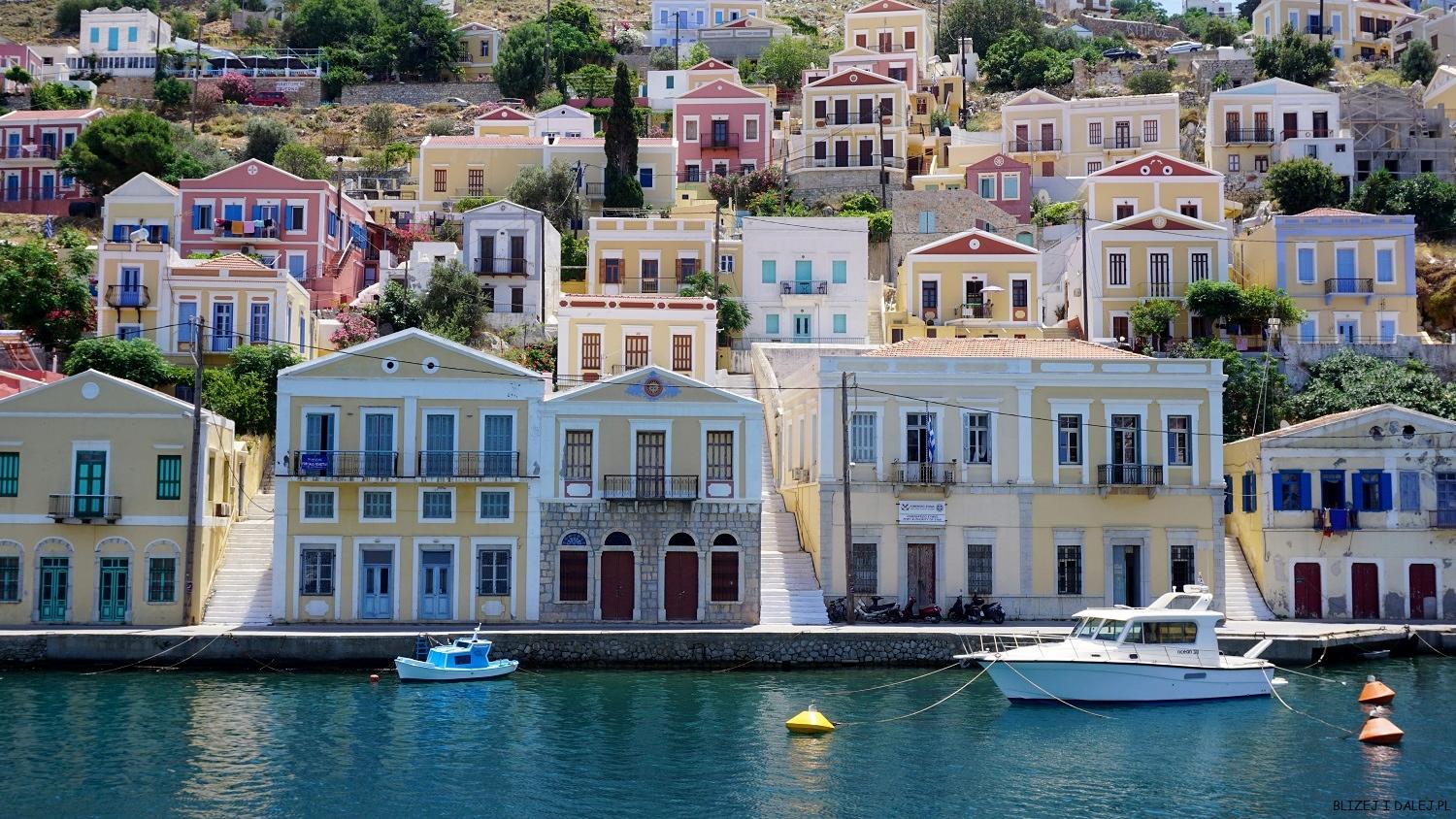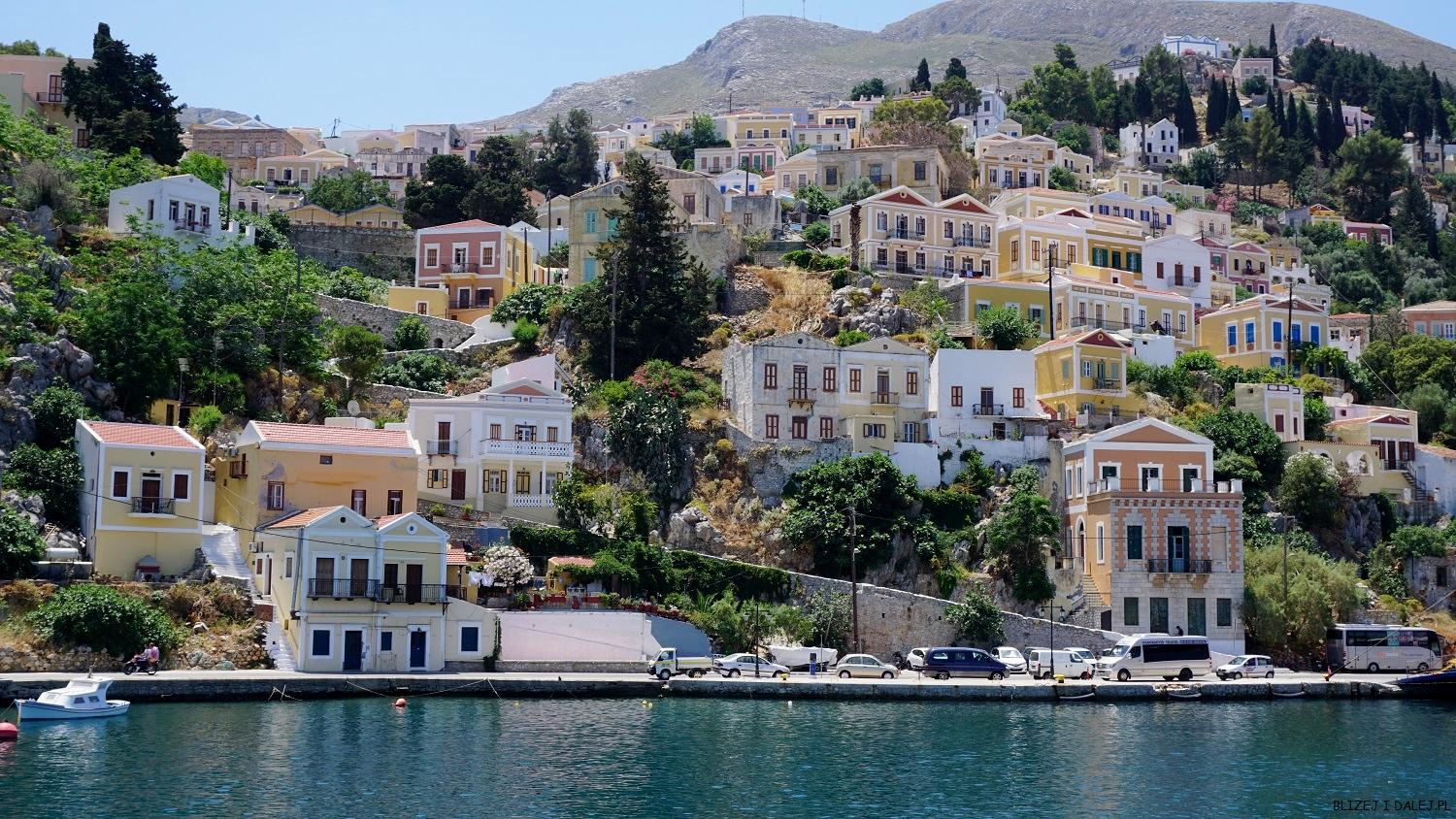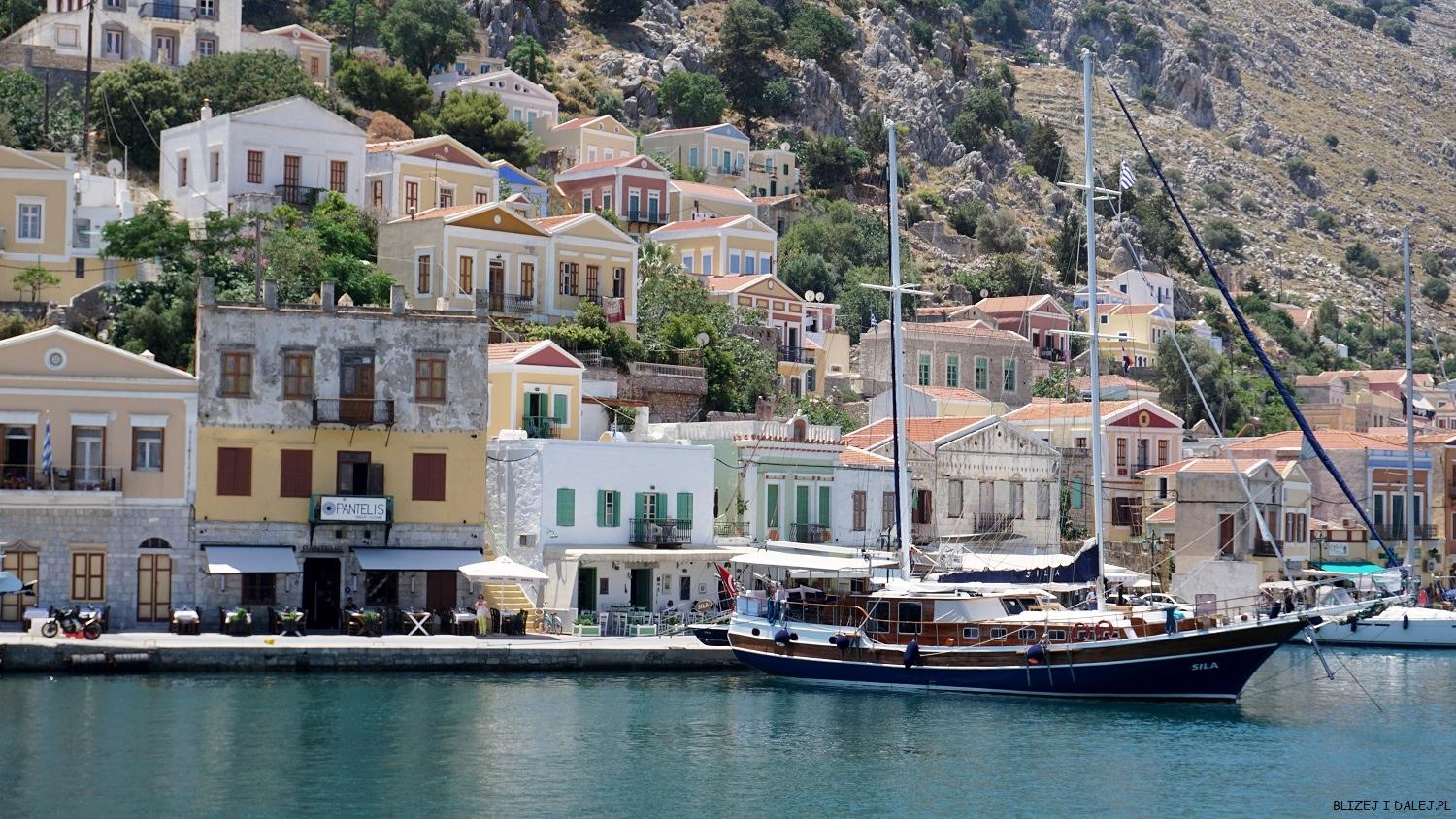 Nad samą wodą rozciąga się promenada gdzie co krok mieści się restauracja, sklepik z pamiątkami, sklepiki z odzieżą czy ręcznymi wyrobami i gąbki! Jest ich mnóstwo, same w sobie nie wyglądają specjalnie atrakcyjnie jednak to wizytówka tego miejsca – wyspa słynie z rybołówstwa i właśnie poławiania gąbek :)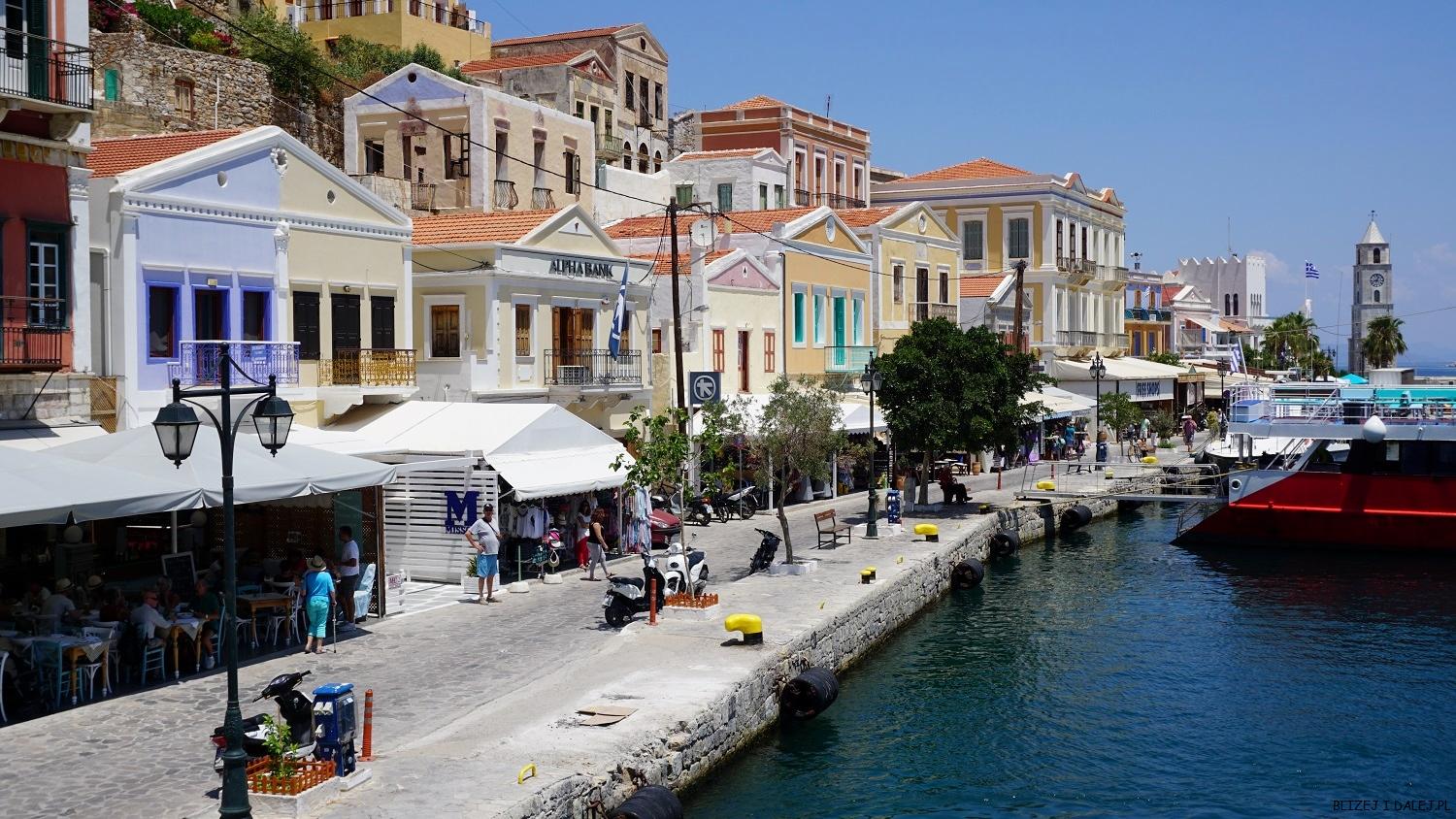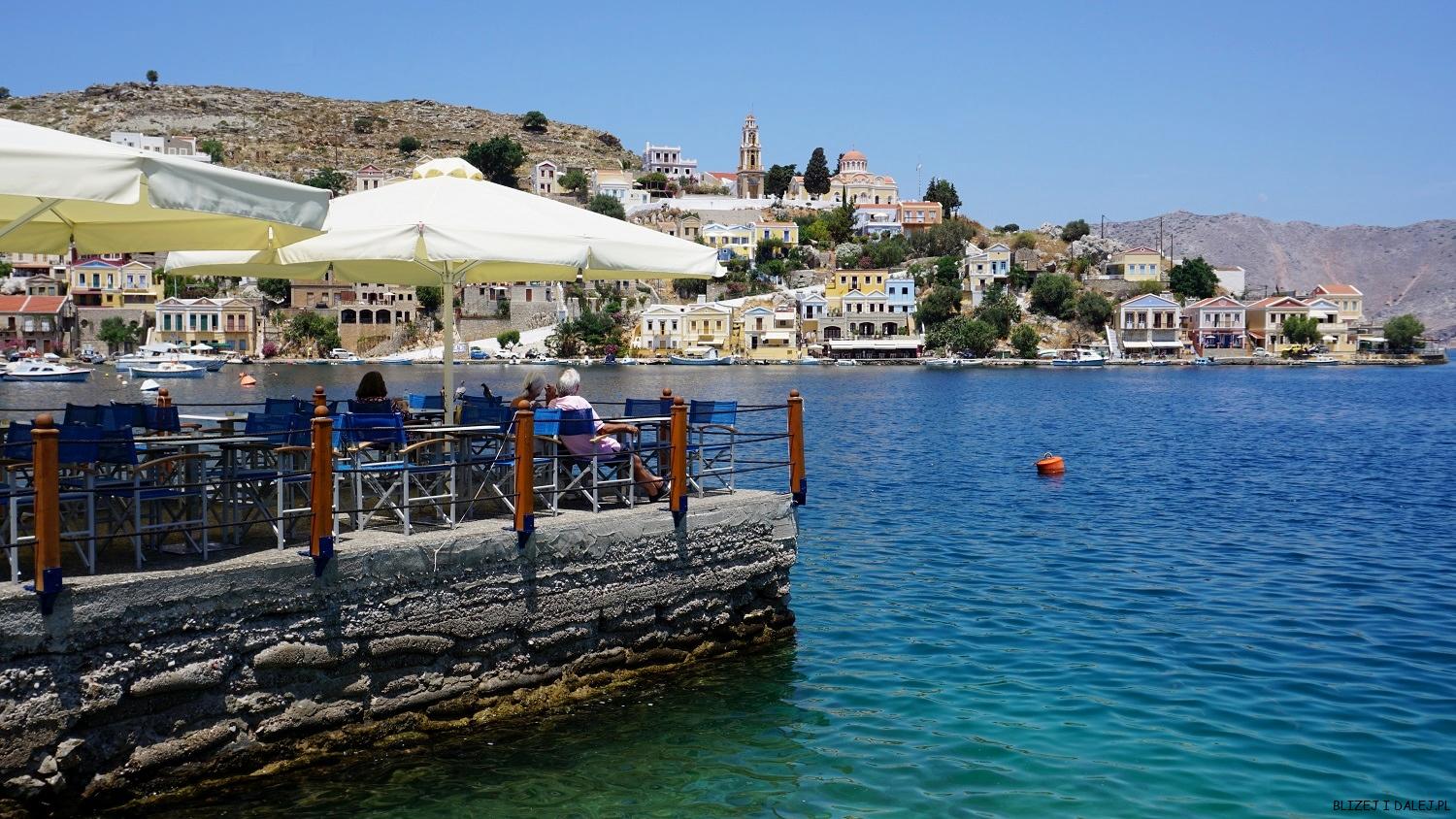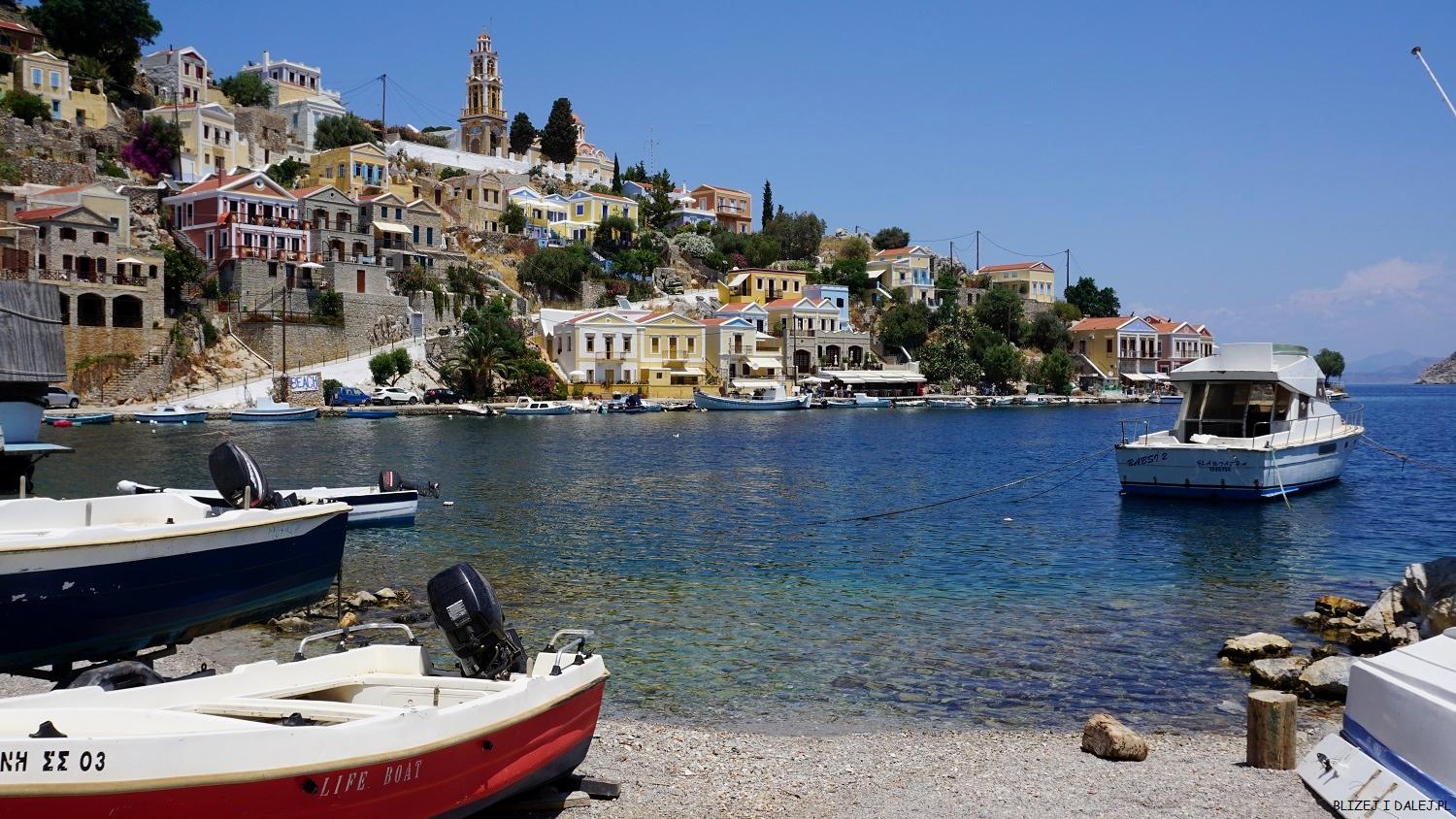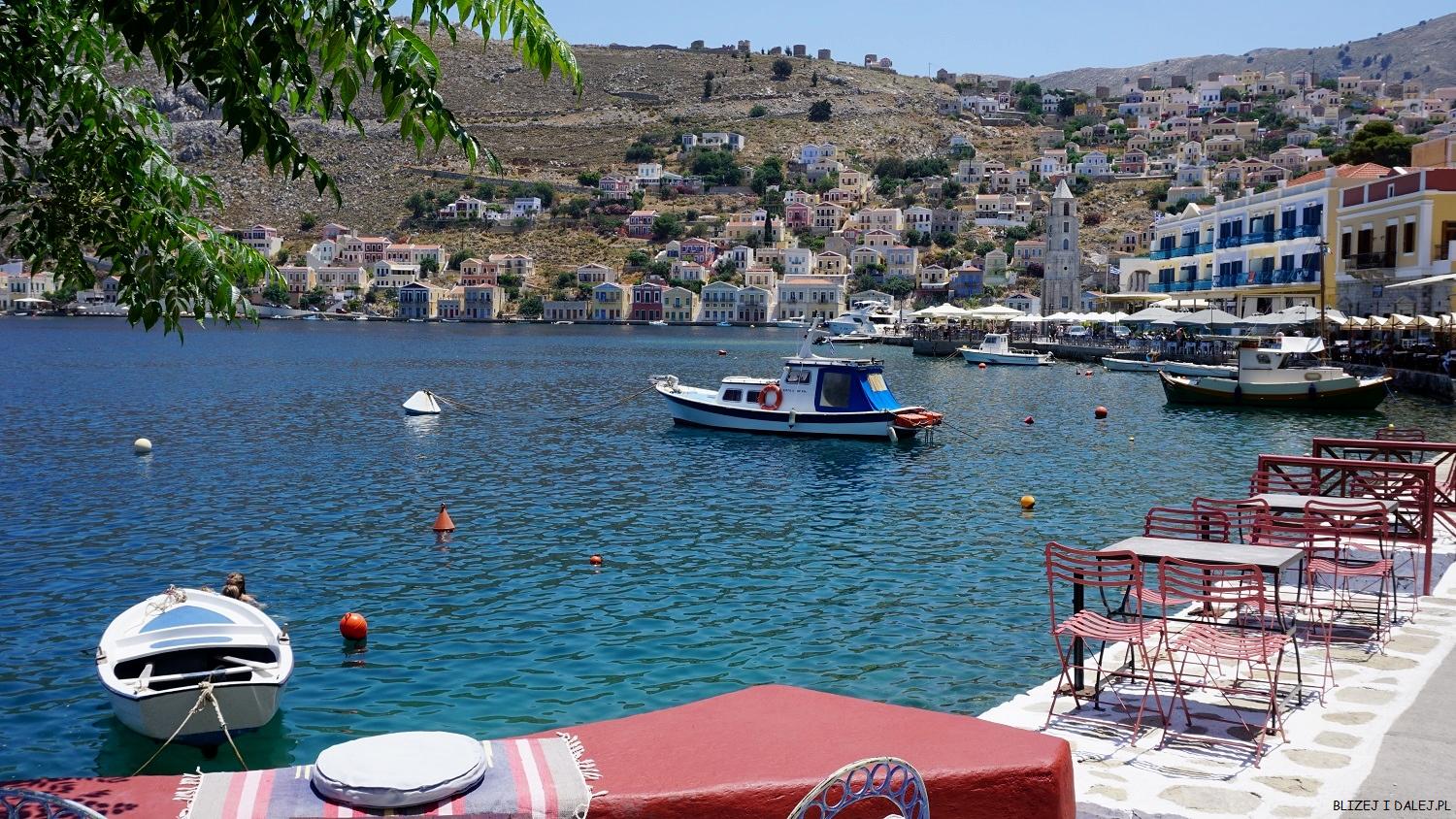 Po tych wąskich uliczkach mogłabym chodzić godzinami, kolorowe okiennice mnie oczarowały i chciałam wejść w absolutnie każdą uliczkę ;) Uprzedzam, tu się trzeba wspinać! A my i tak daleko czy też wysoko nie zaszliśmy…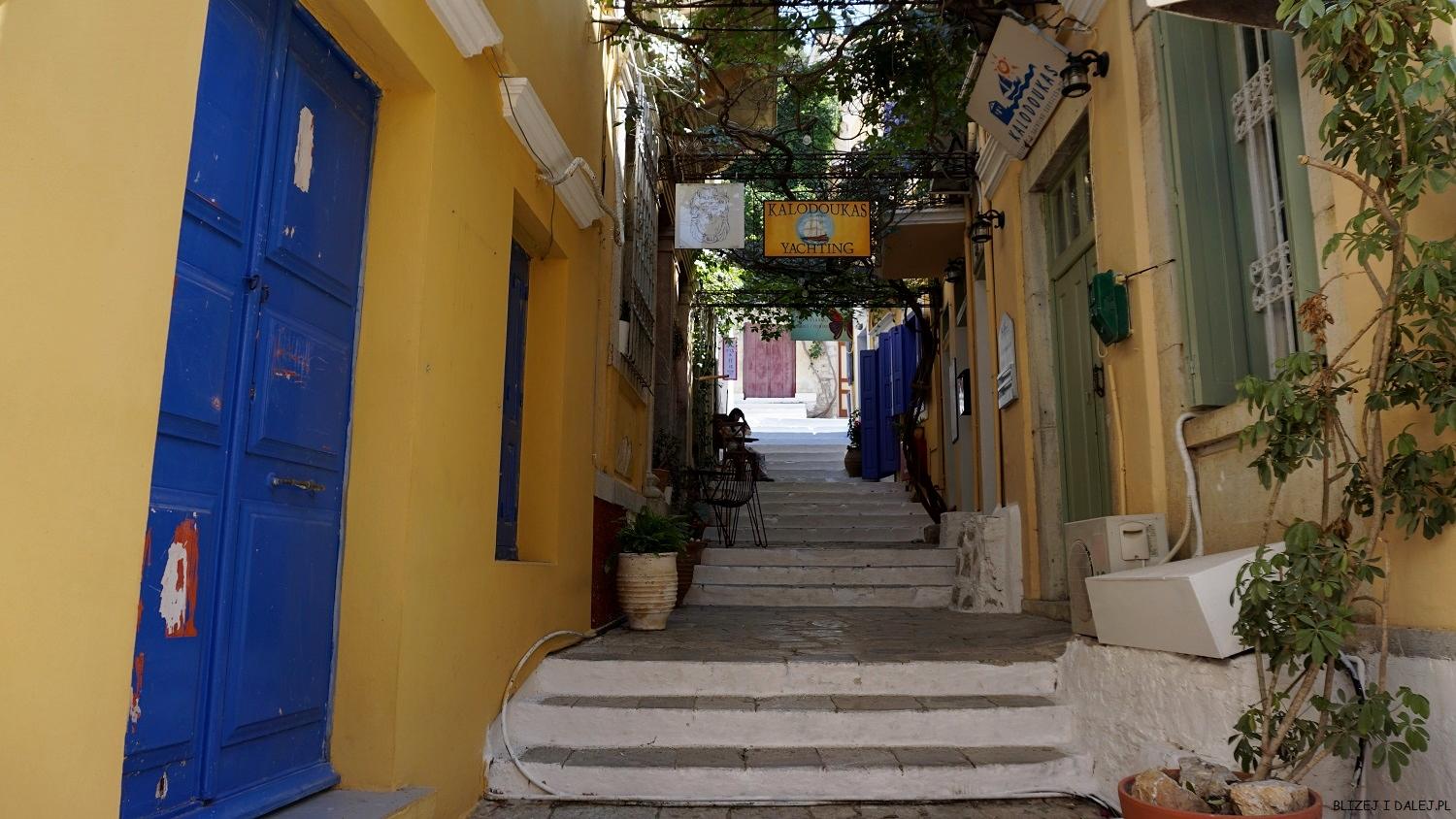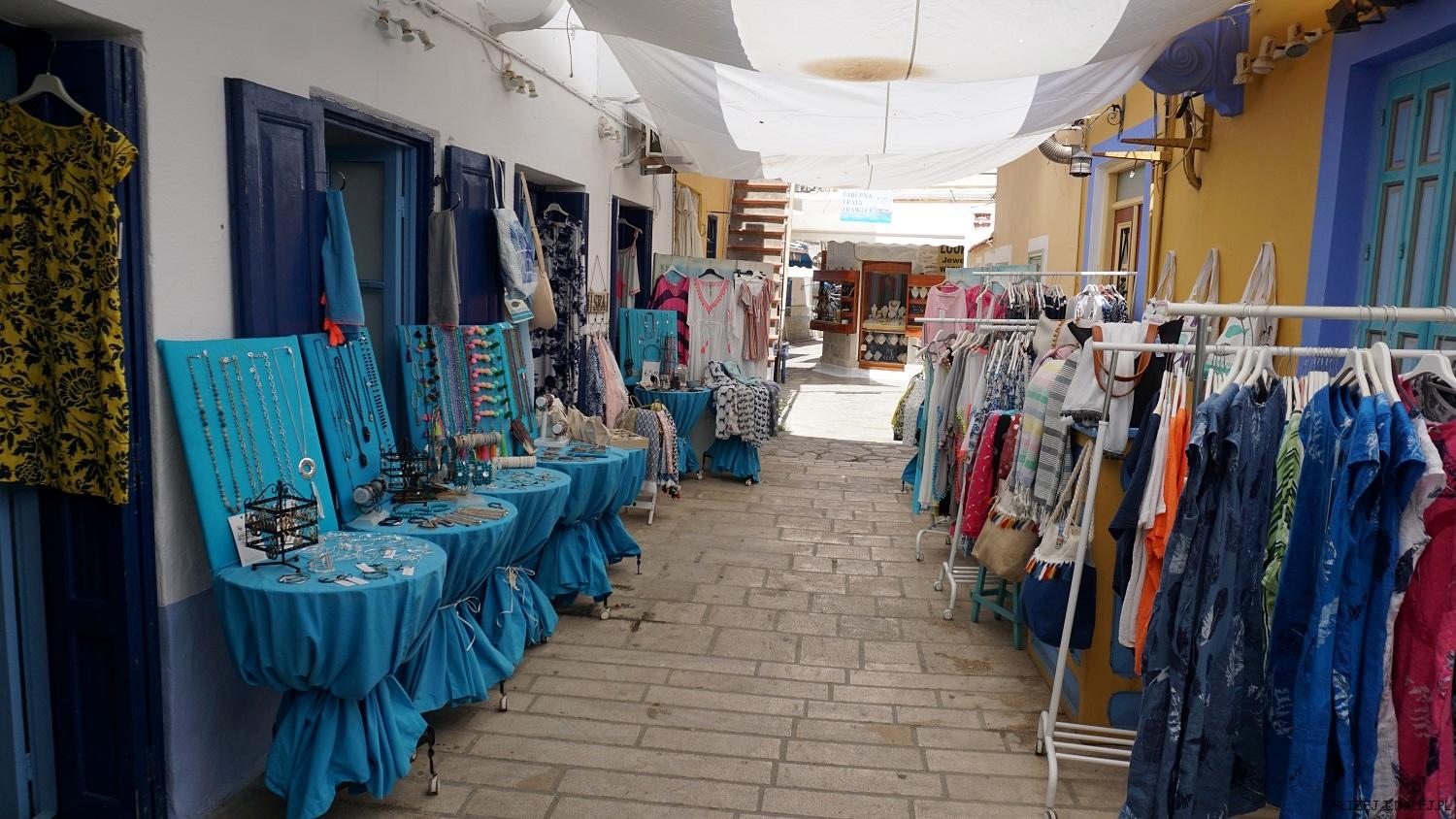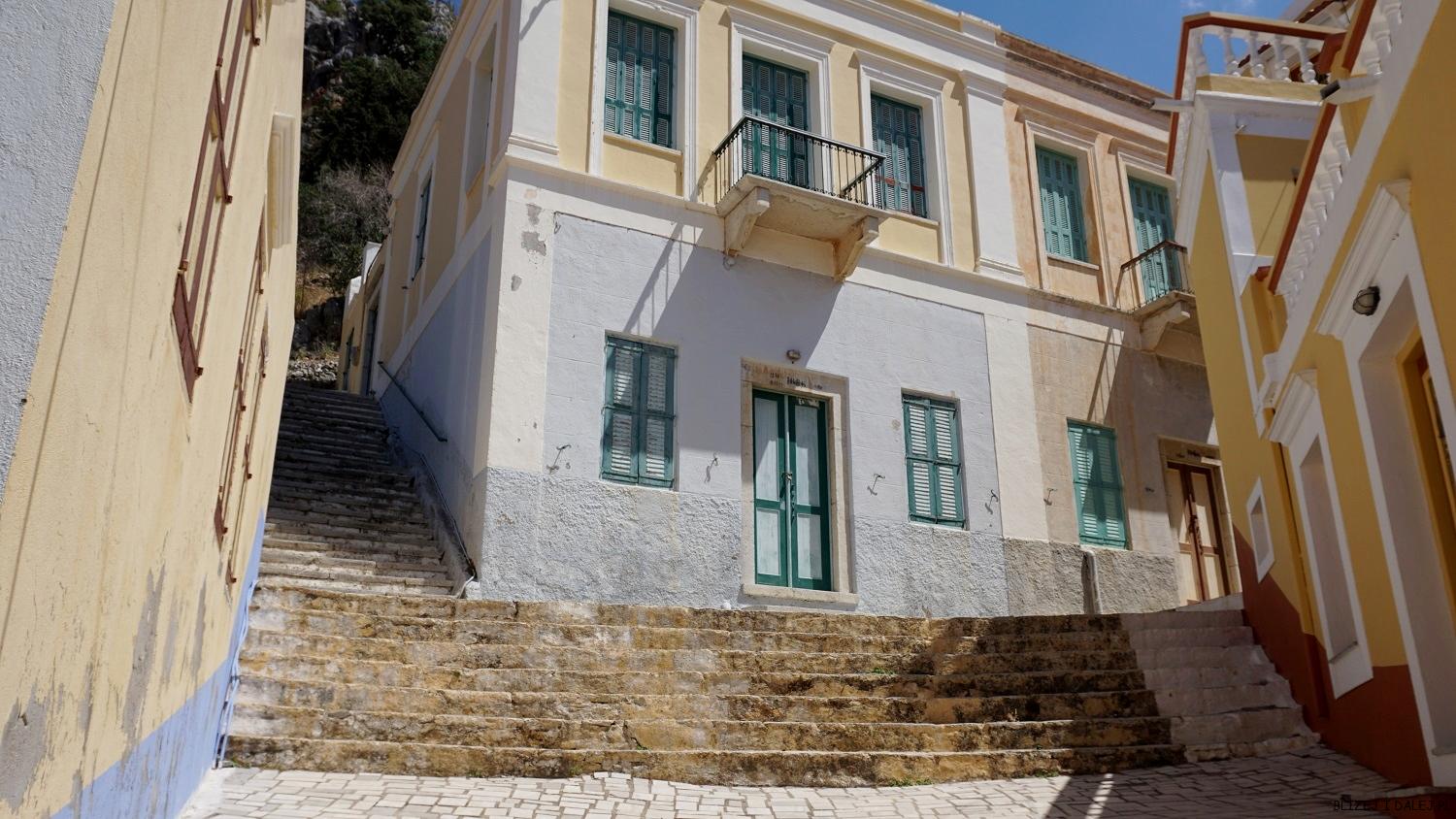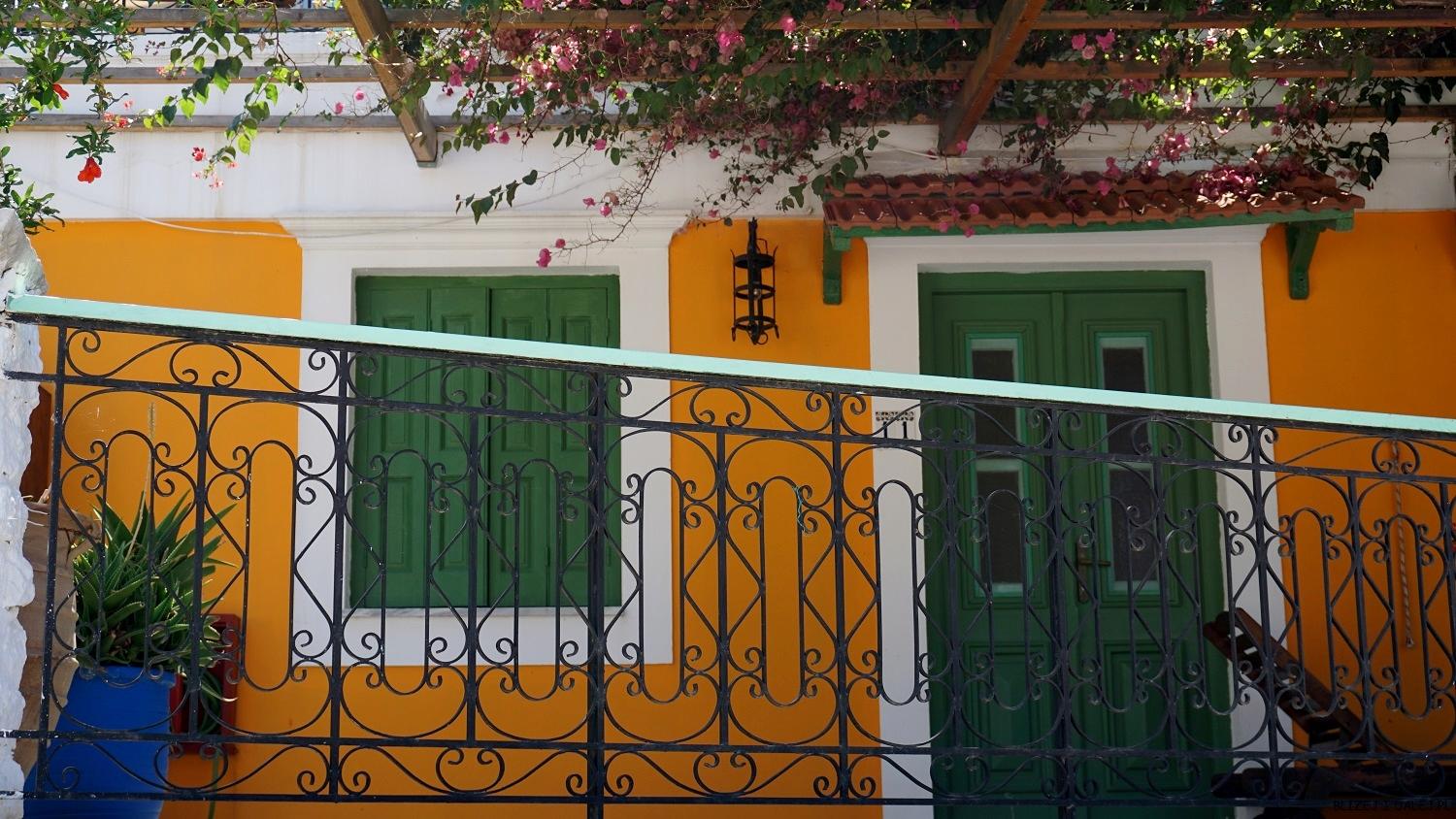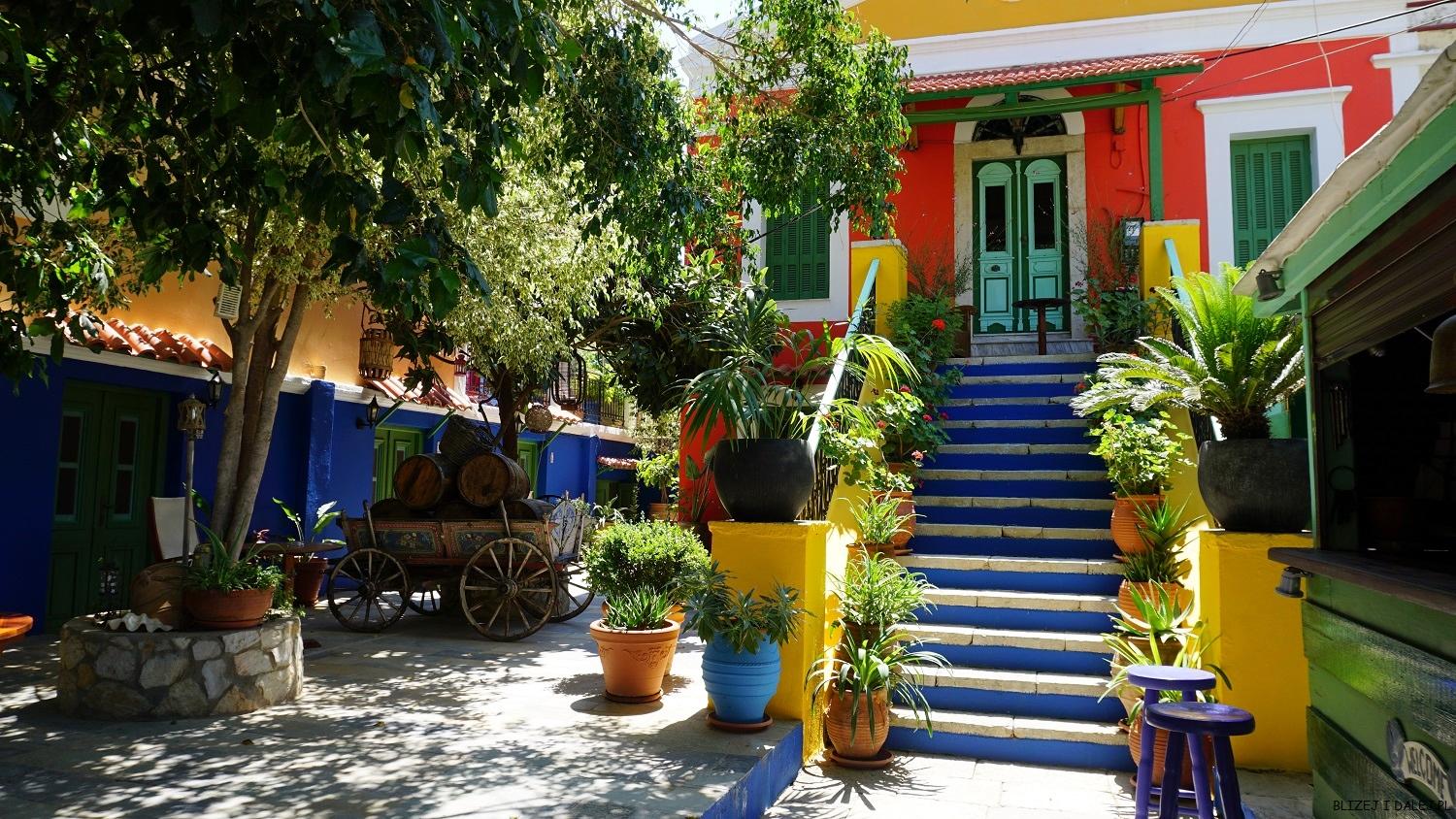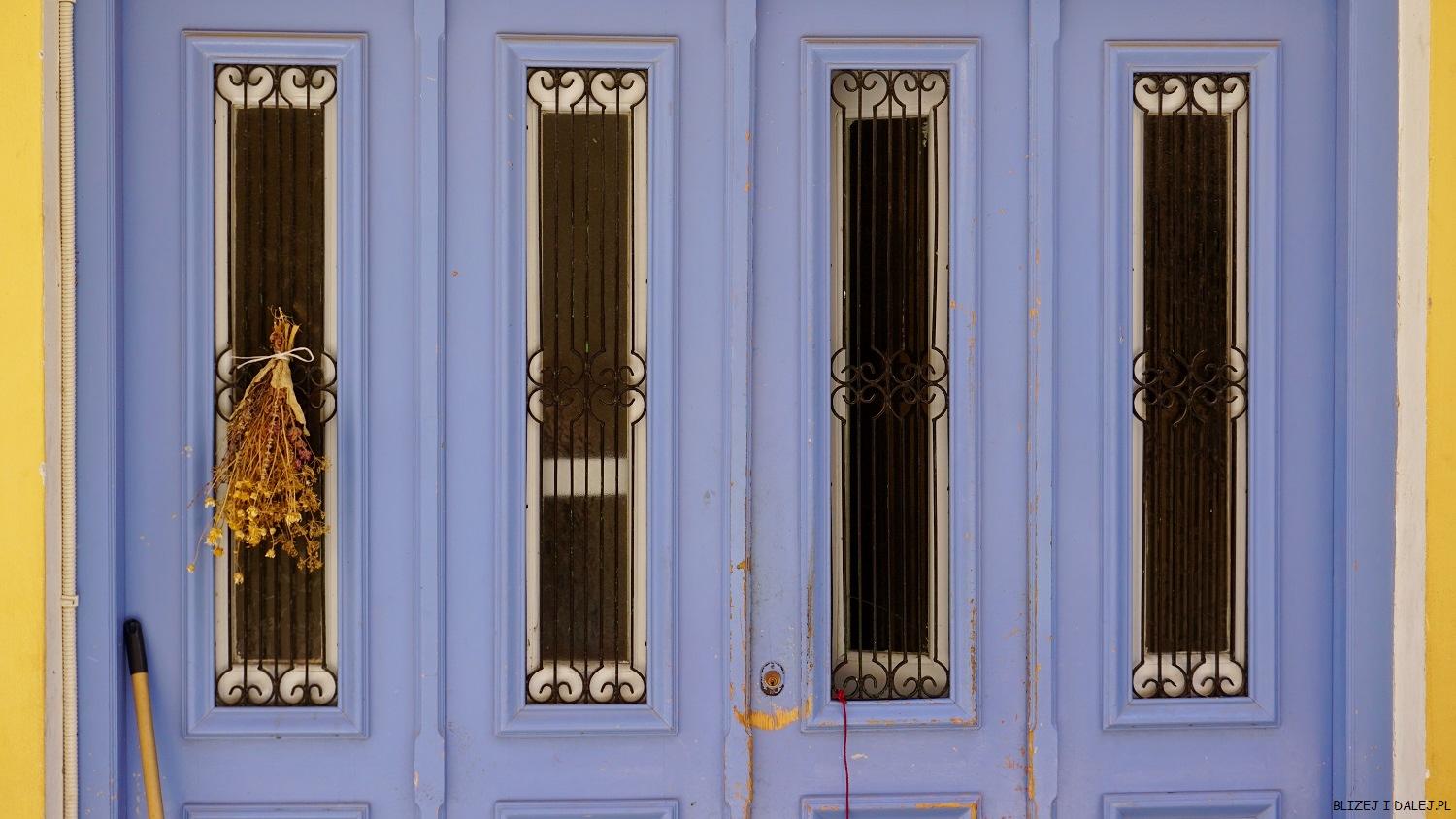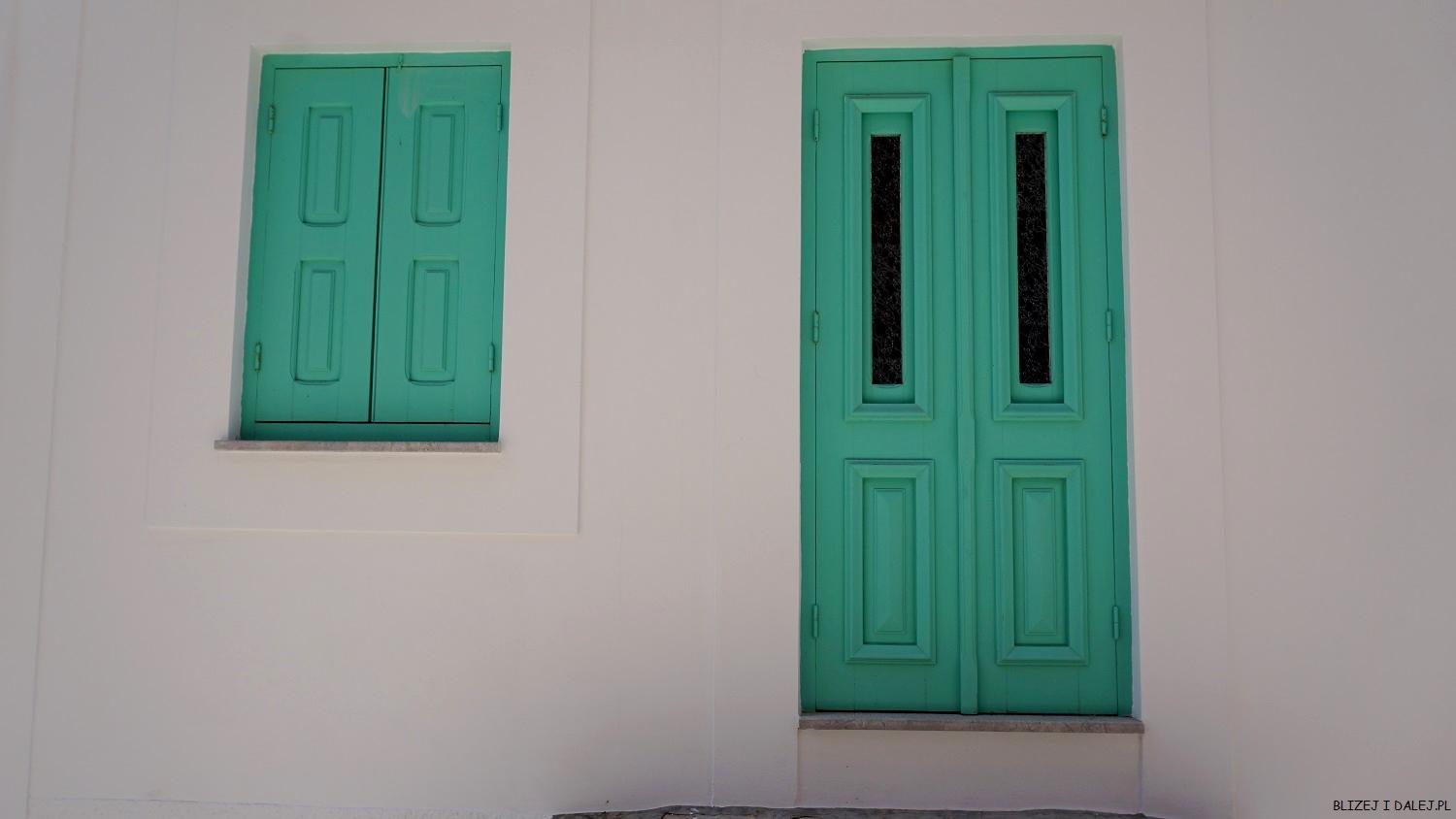 Zatrzymaliśmy się w bocznej uliczce w restauracji O Merklis Taverna, miejsce to skusiło nas rozchodzącym się zapachem – zaserwowano nam bardzo smaczną rybkę i ośmiorniczki :)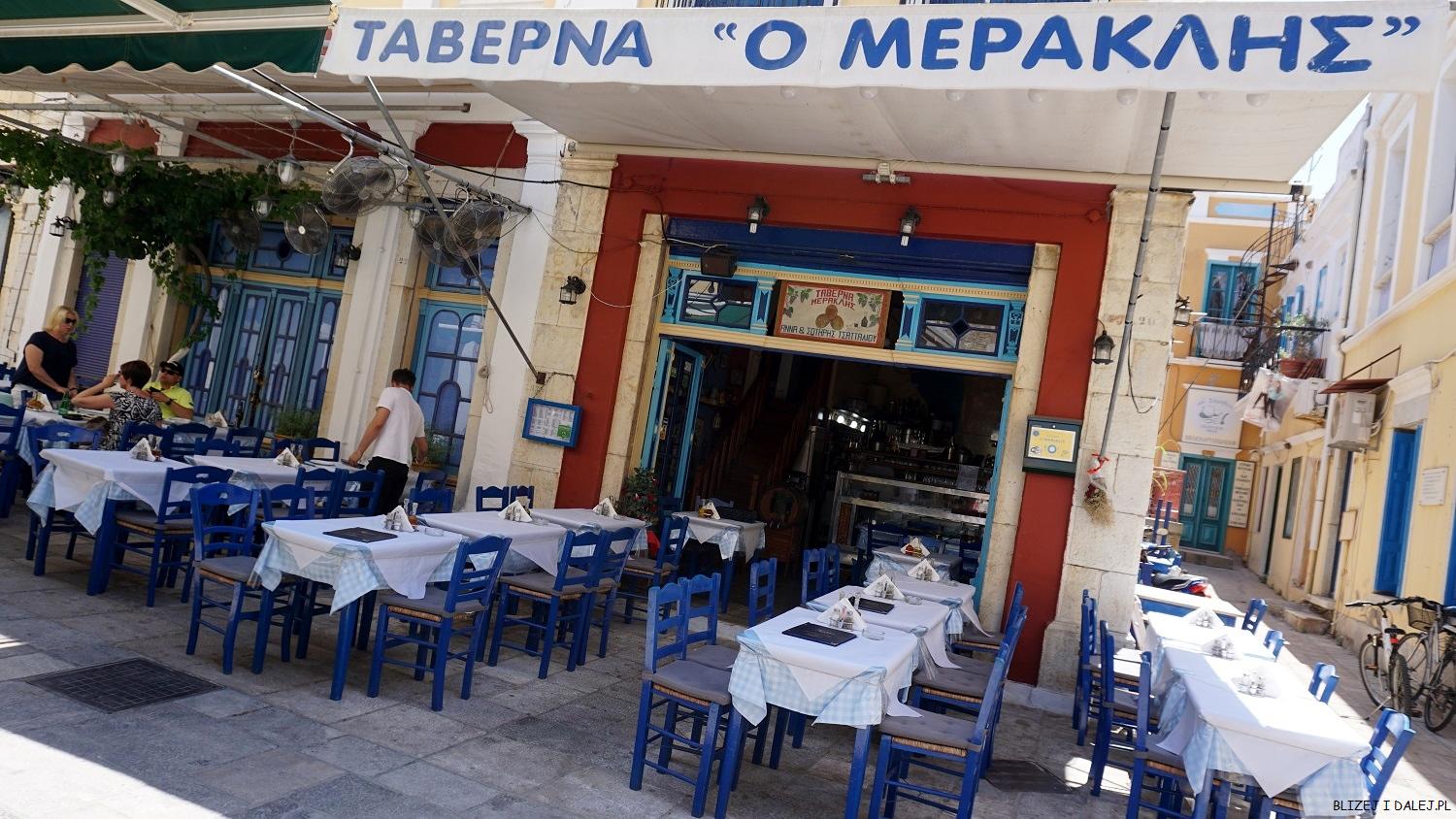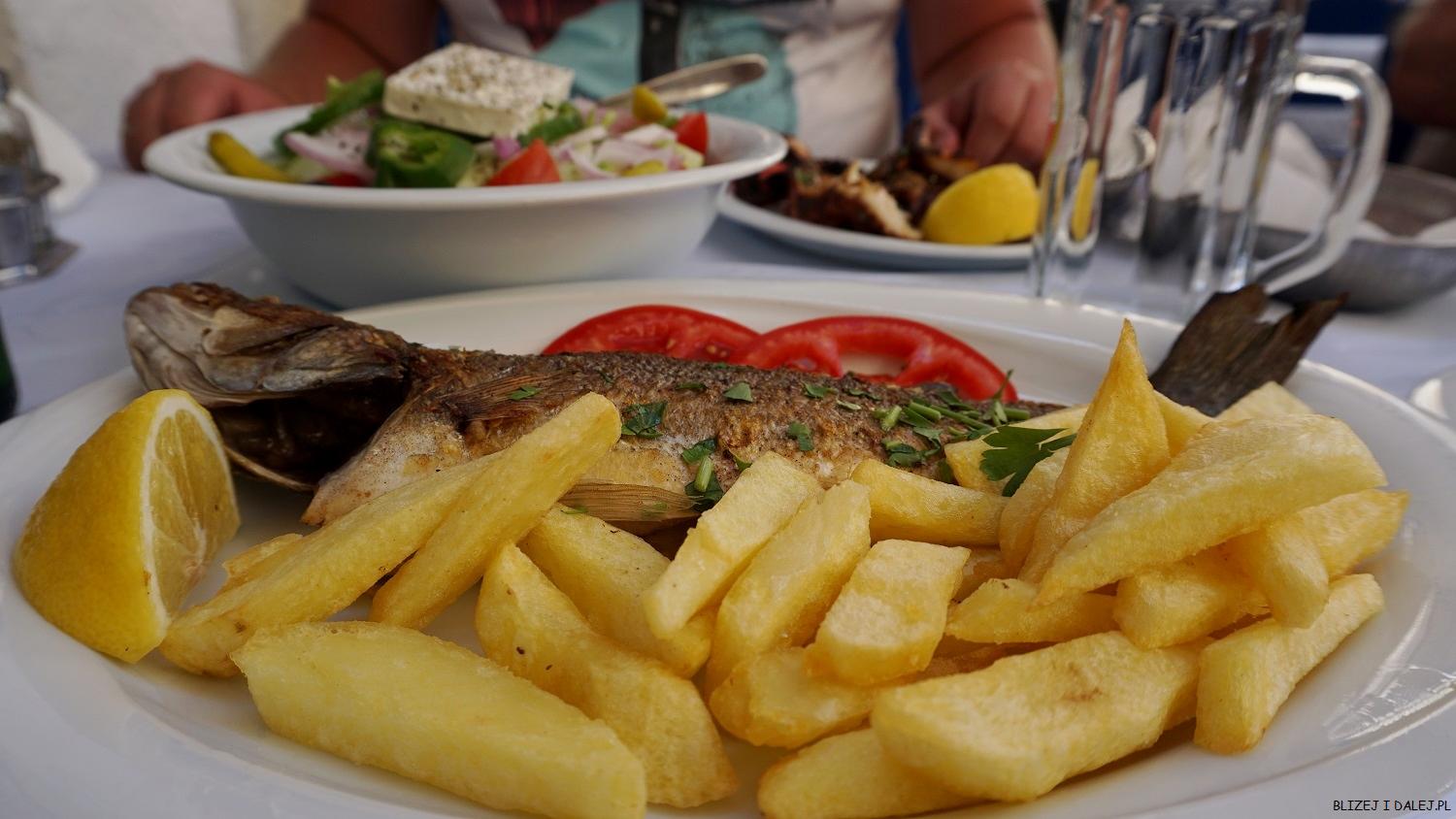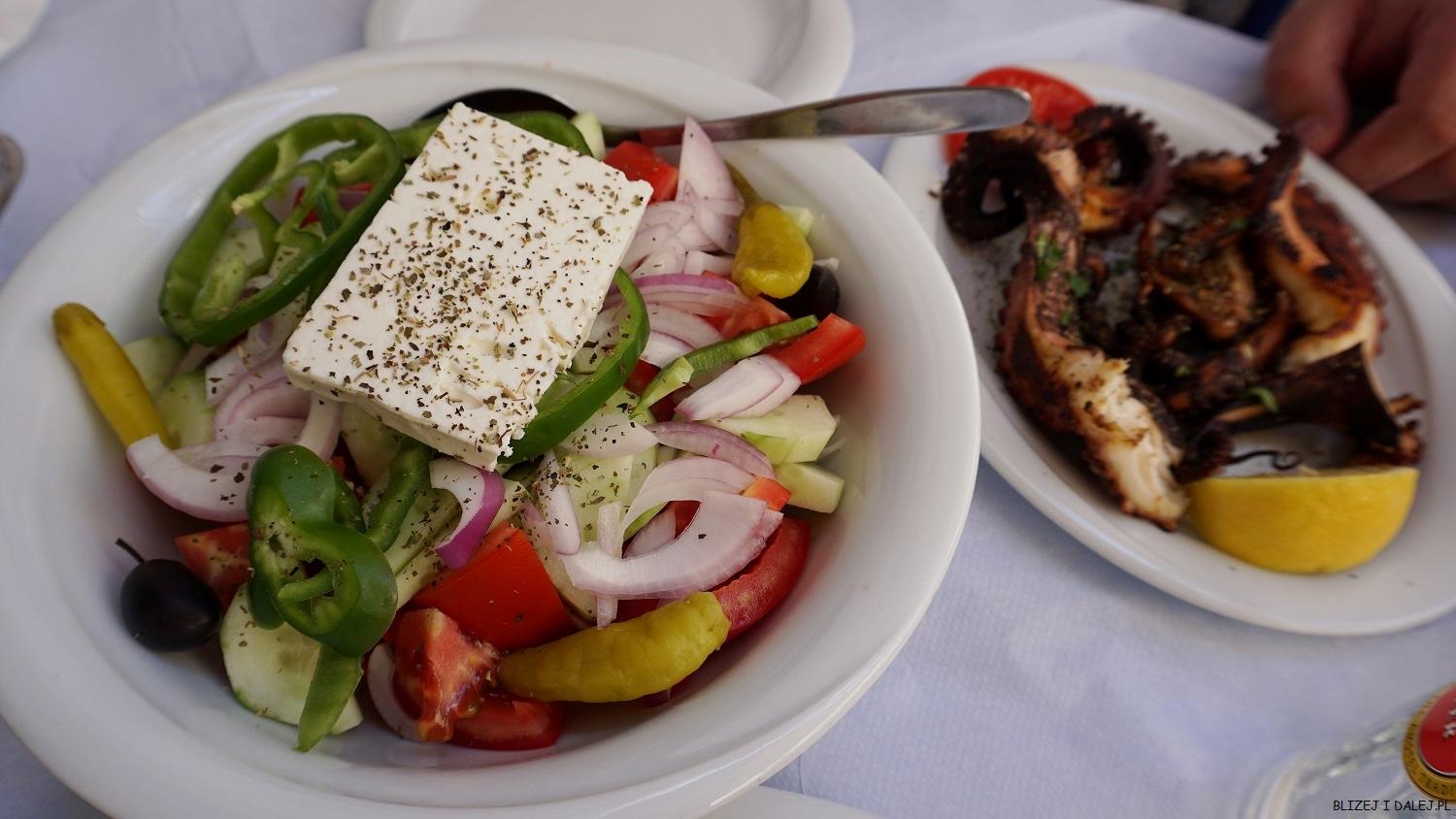 A chwile później kierowaliśmy się już na statek, czas tu bardzo szybko minął… świetna całodzienna wycieczka, polecam! :)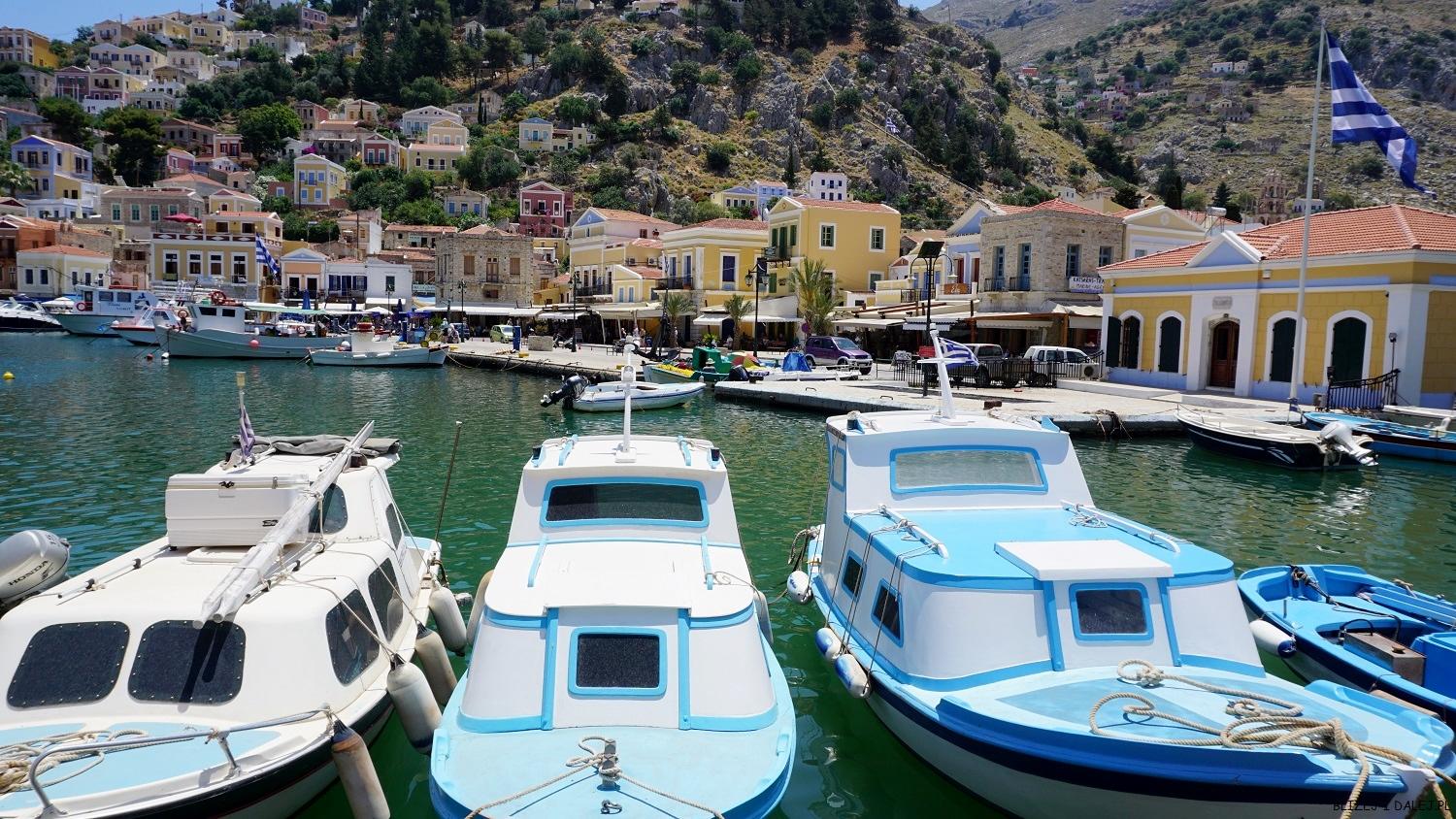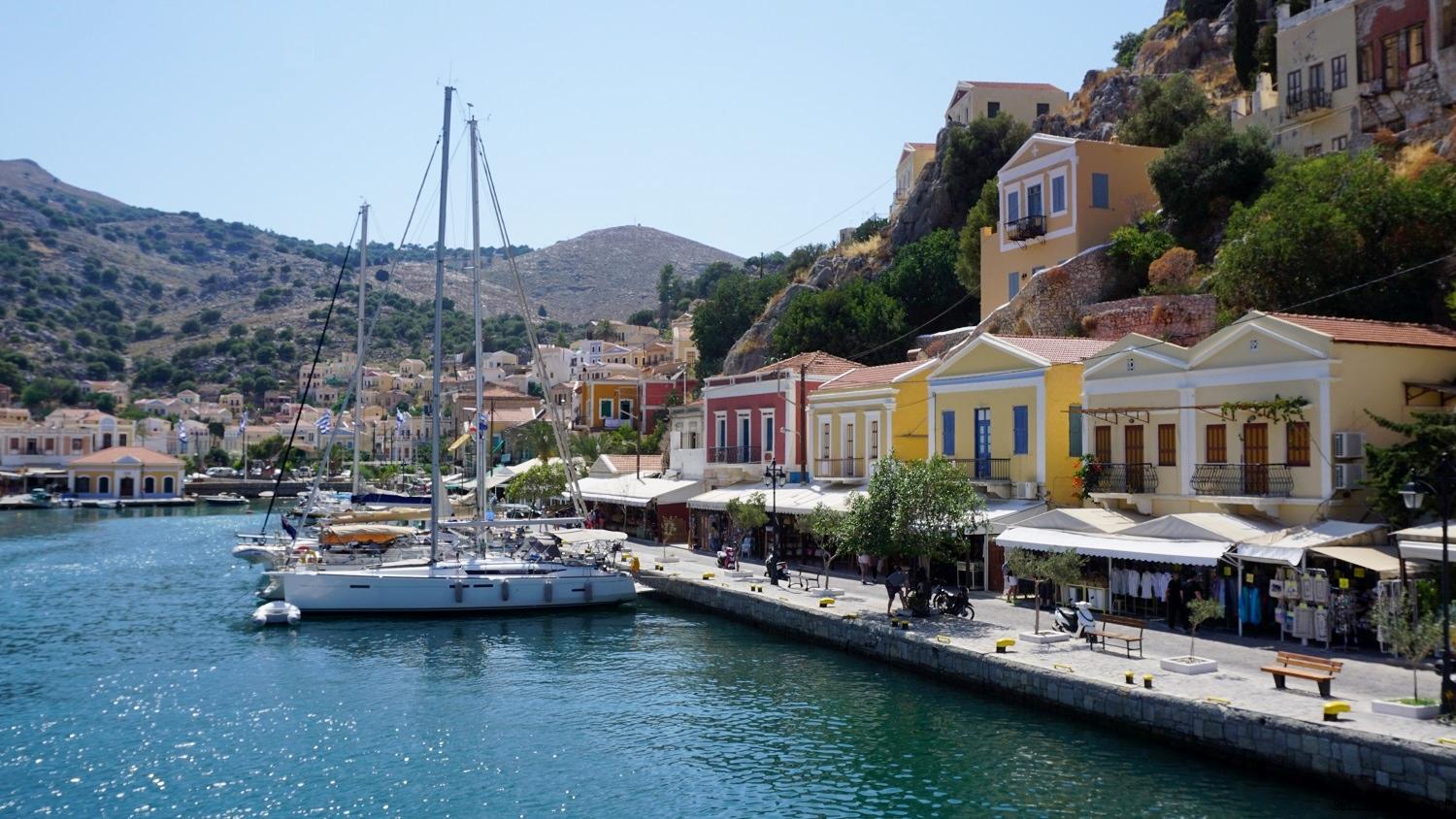 I jeszcze ważna uwaga – na promie telefony łapią zasięg Turcji, warto wyłączyć transmisję danych bo rachunek po powrocie może być nieprzyjemnym zaskoczeniem ;)
Dodatkowe informacje:
Rejs Nikolaos X – więcej informacji na oficjalnej stronie Nikolaos X (tutaj)
Restauracja O Merklis Taverna – więcej informacji na oficjalnej stronie O Merklis (tutaj)
Więcej artykułów z Rodos (tutaj) lub z Krety (tutaj).
---
You might also like