Wybierając się do Rumunii nie mogliśmy zdecydować czy wybierzemy się nad morze tylko na chwilę czy na dłużej – bo to, że pojedziemy nad Morze Czarne, było pewne i oczywiste. W końcu gdzie lepiej odpocząć niż nad morzem… dodam, ciepłym morzem!
Najwięcej czasu w trakcie naszej wycieczki po Rumunii spędziliśmy w fantastycznej Transylwanii, którą będę polecać absolutnie każdemu – klimat, atmosfera, zabytki i urok transylwańskich miasteczek jest niezaprzeczalny i nie do podrobienia! A jak sprawa się ma z rumuńskim wybrzeżem? :)
Najszybsza droga nad morze prowadzi w okolicach Bukaresztu, w związku z czym mieliśmy chwilę zawahania czy może jednak wpaść choć na jeden dzień do stolicy… Ponieważ duże miasta rządzą się trochę innymi prawami, postanowiliśmy odpuścić – może następnym razem, może samolotem jednak nie teraz… Główne drogi w Rumunii są naprawdę niezłe, jednak sposób poruszania się po nich miejscowych pozostawia wiele do życzenia. I tak, ja, kierowca weekendowy wpadłam w drogową, rumuńską dżunglę… Łzy, zgrzytanie zębami i niecenzuralne słowa towarzyszyły mi w okolicach Bukaresztu – prawo silniejszego ma się świetnie, a małe autko praw ma niewiele, żeby nie powiedzieć że żadnych ;) Na szczęście przetrwałam i po kilku męczących godzinach dotarliśmy do celu – morze czarne przed nami…
Nie do końca wiedzieliśmy czego się spodziewać po turystycznym, nadmorskim kurorcie jakim jest Mamaia. Na początek przywitały nas remonty dróg, rozkopane ulice i masa budowlanego sprzętu chaotycznie rozrzuconego przy drodze. Byliśmy w szczycie sezonu, więc hotele, motele i inne tego typu pensjonaty już dawno były zajęte, a my celowaliśmy w campingi przy morzu. Zjechaliśmy kilka i wróciliśmy do pierwszego o nazwie Camping S, na skraju miasta, daleko od centrum, ale za to z największą ilością zieleni i tuż przy morzu – co było ważnym elementem bo nie zamierzaliśmy robić nic specjalnego poza leniuchowaniem na piasku i kąpieli w morzu :)
Z plaży rozciągał się widok na rząd wysokich i smukłych kominów, z których w większości czasu lekko się dymiło… z jednym wyjątkiem, kiedy coś się tam działo (awaria jakaś?) i czarny dym było widać z daleka, do tego syreny wyły a rozchodzący się nieprzyjemny zapach nie pozostawiał wątpliwości że coś jest na rzeczy – taka tam dodatkowa atrakcja ;)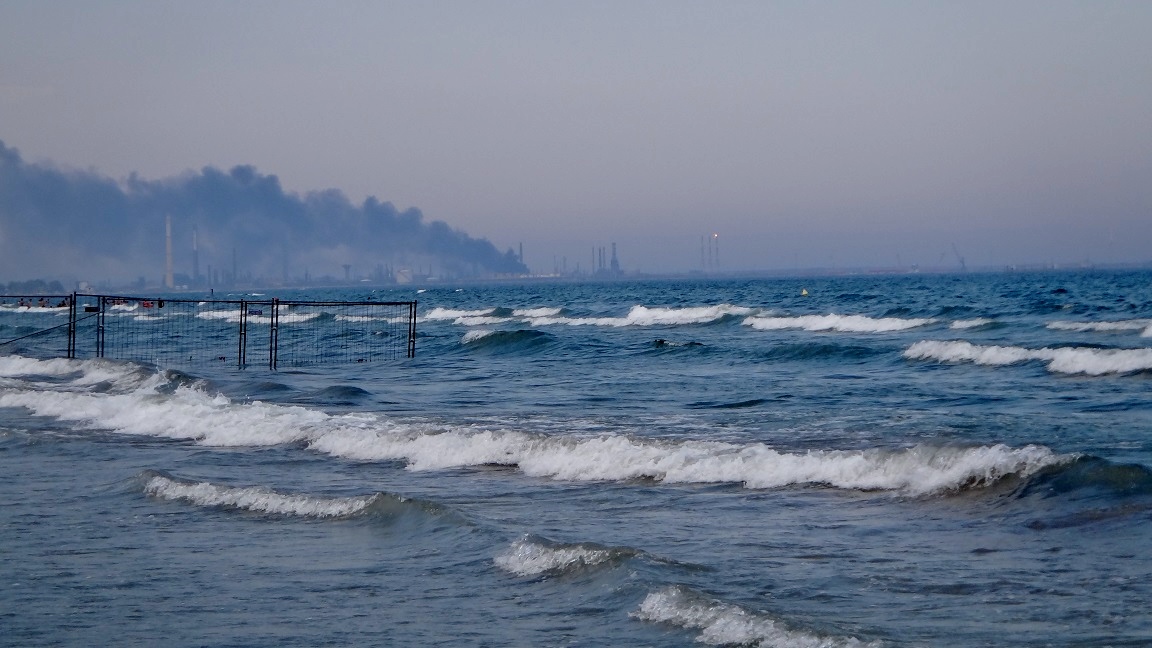 W drugą stronę, czyli w stronę centrum było troszkę przyjemniej, wiele eleganckich hoteli, sklepików i fajnych, kolorowych i niesamowicie wygodnych miejsc na plażowy relaks :) A wśród nich, rozrzucone tu i tam opuszczone i niewykończone hotele i inne niewiadomego pochodzenia budowle straszące tuż nad brzegiem morza. Podsumowując, wybrzeże w Mamaia to jedna wielka impreza: mnóstwo ludzi, muzyka na maxa (czytaj non-stop "wali" techno) i alkohol leje się strumieniami…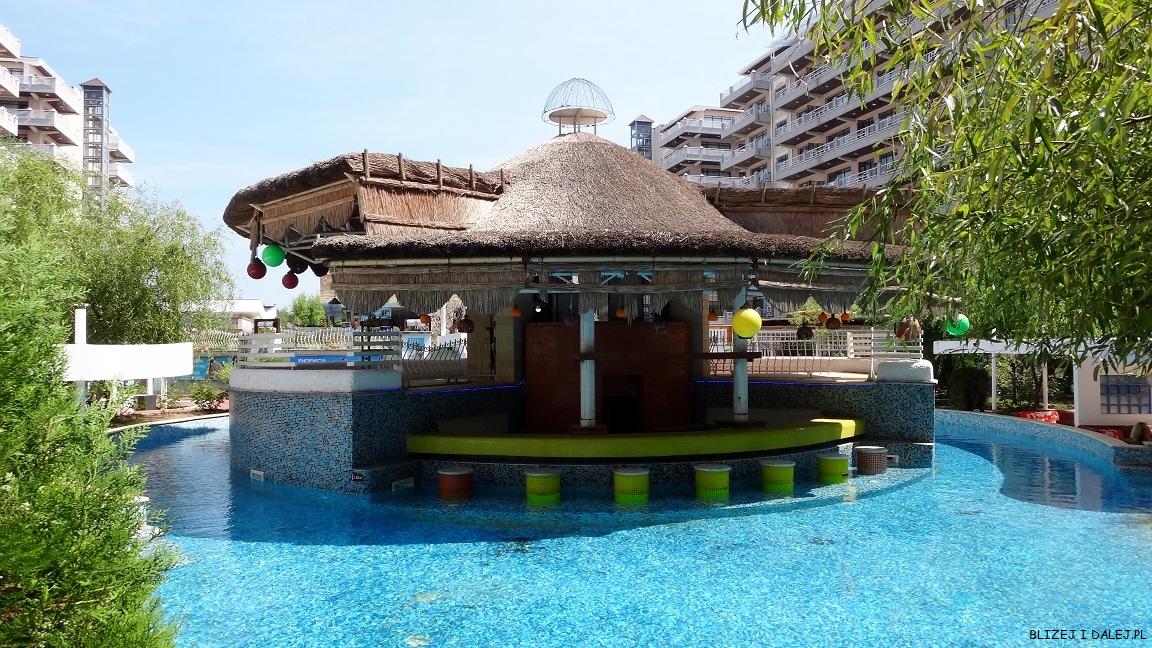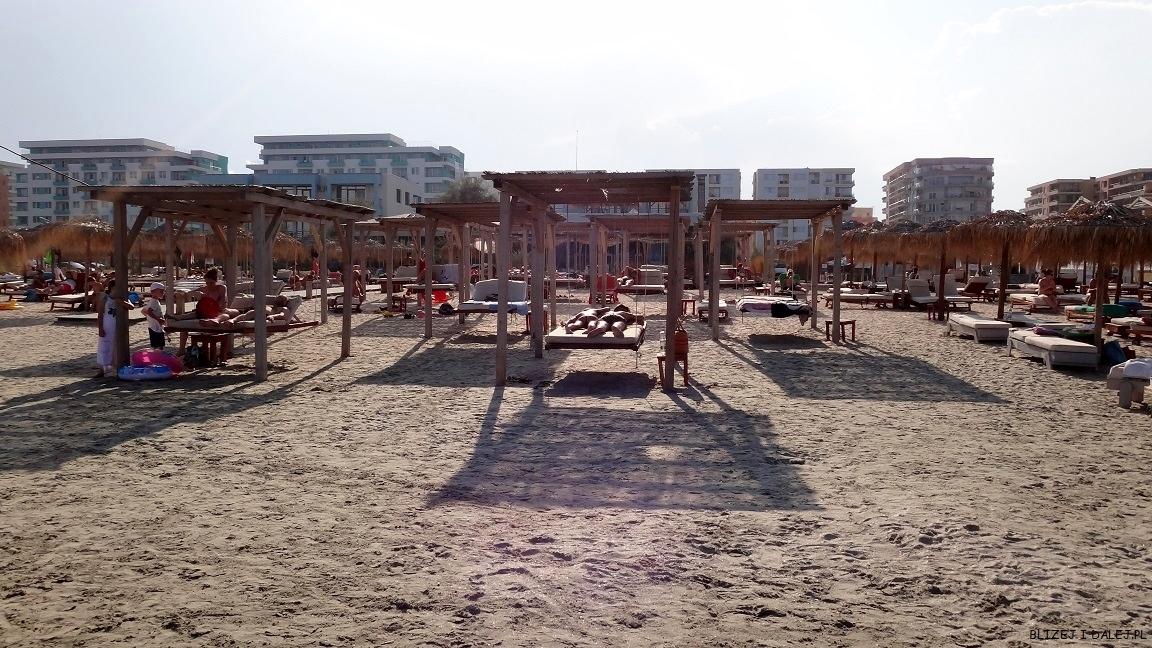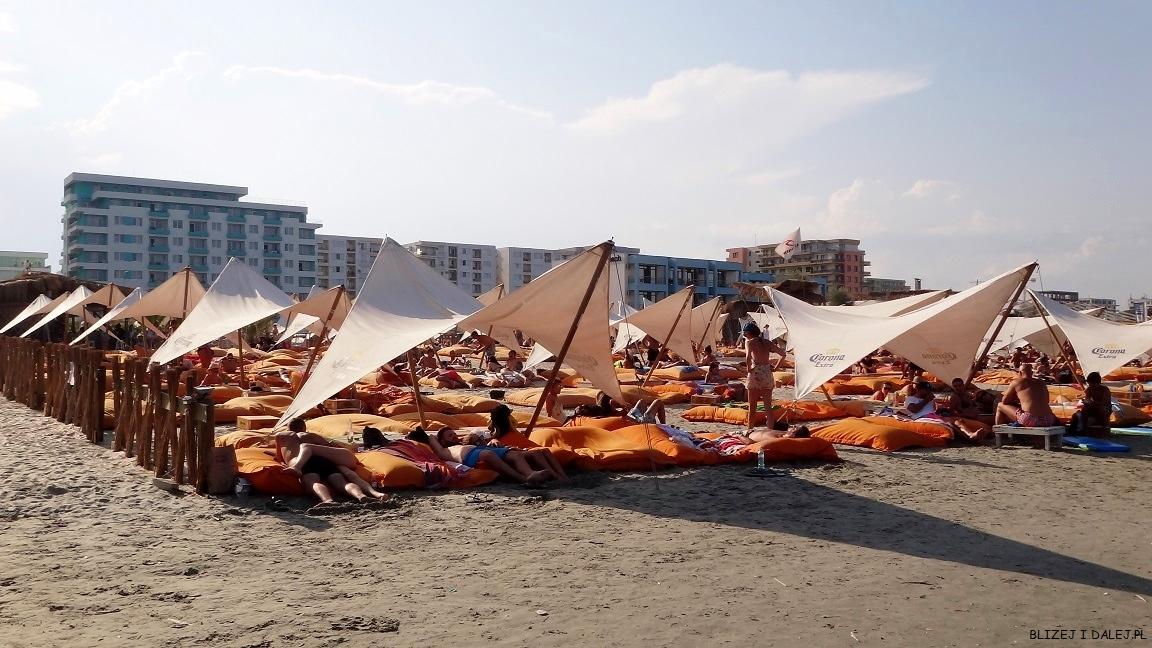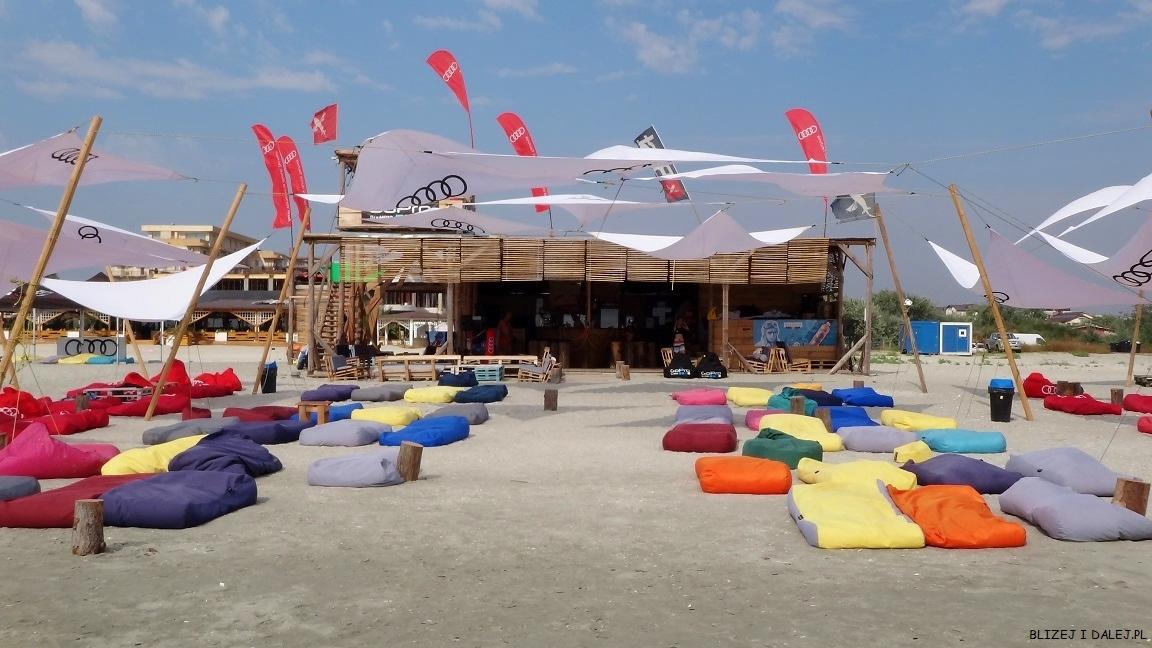 A co poza plażą można tu robić? Do wyboru mamy przejażdżki bryczką, kolejką linową rozciągniętą nad miastem, park wodny, lunapark lub spacer po dość betonowym centrum z pełnym przeglądem wielokolorowej tandety i badziewia dobrze znanego z polskich nadmorskich miejscowości ;)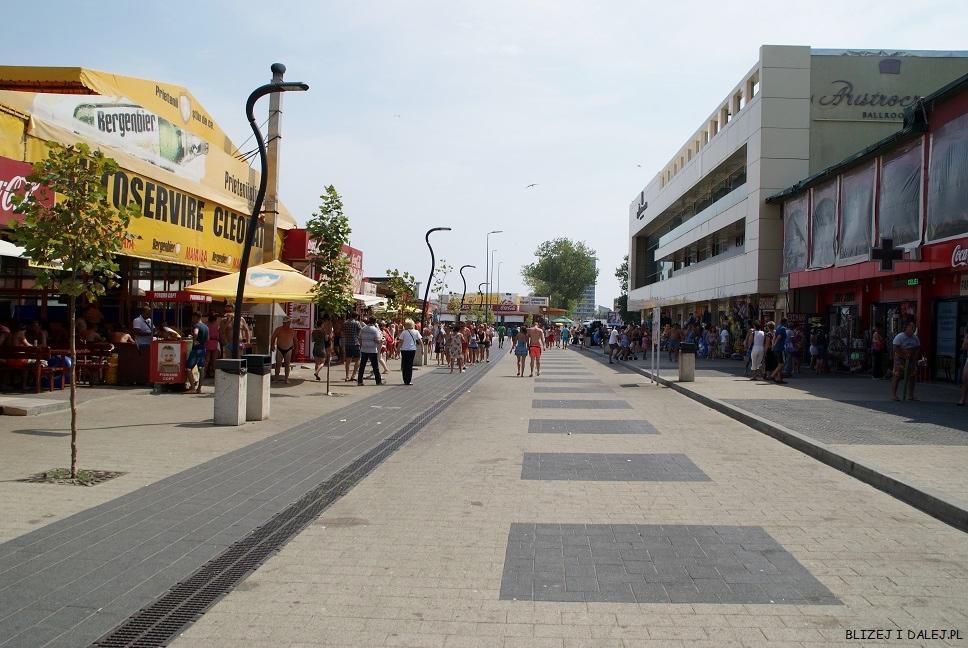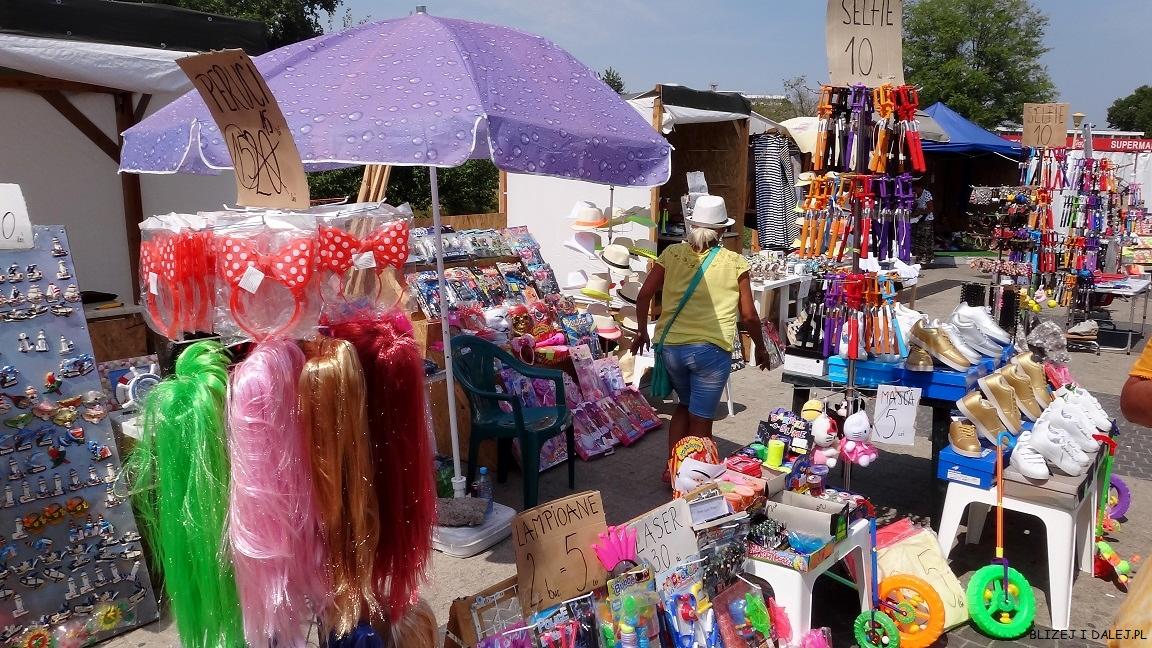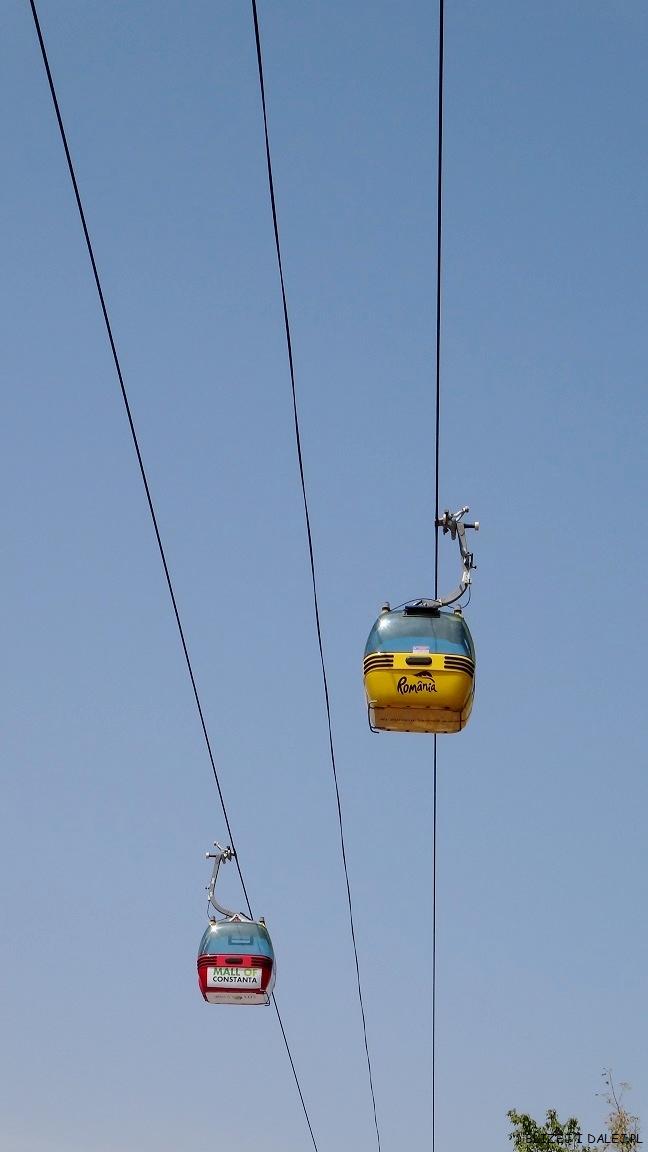 Całkiem miło można spędzić czas w restauracji La Scoica Land nad samym jeziorem Siutghiol z mieniącą się na zielono wodą… jedzenie smaczne i w przystępnych cenach, a do tego świetny widok :)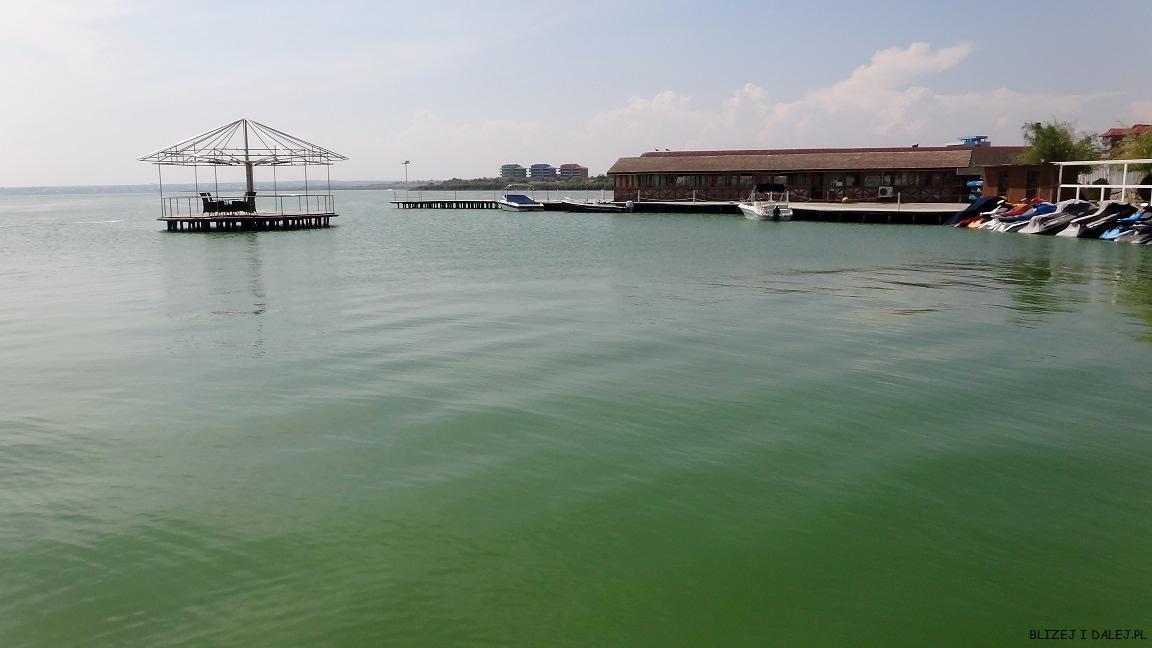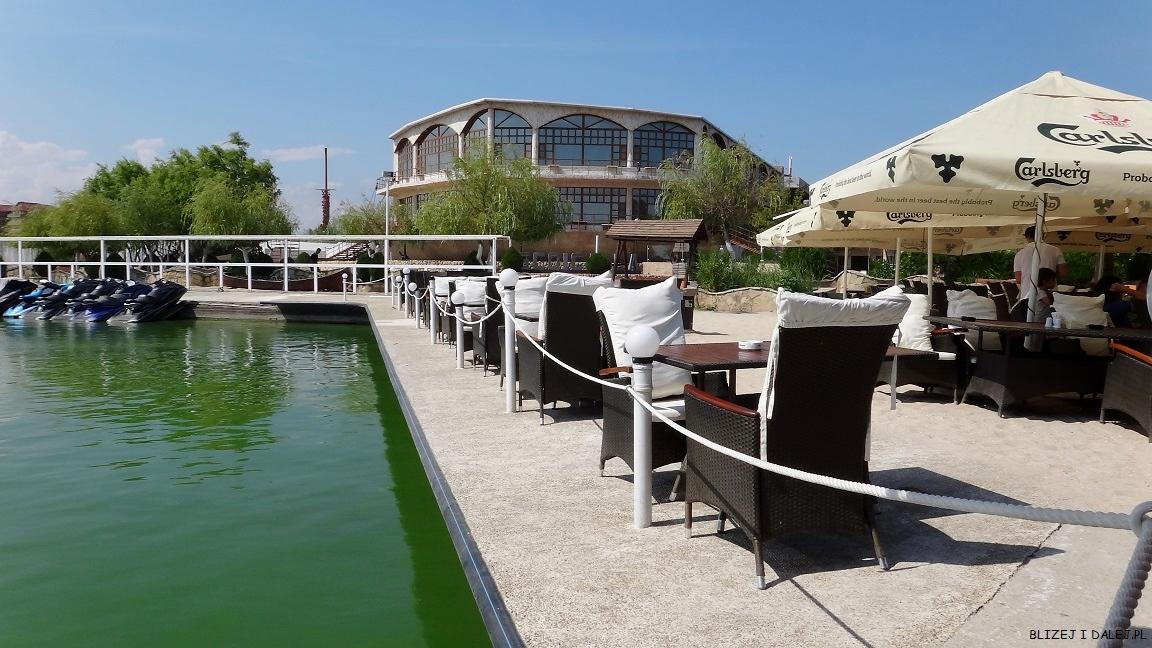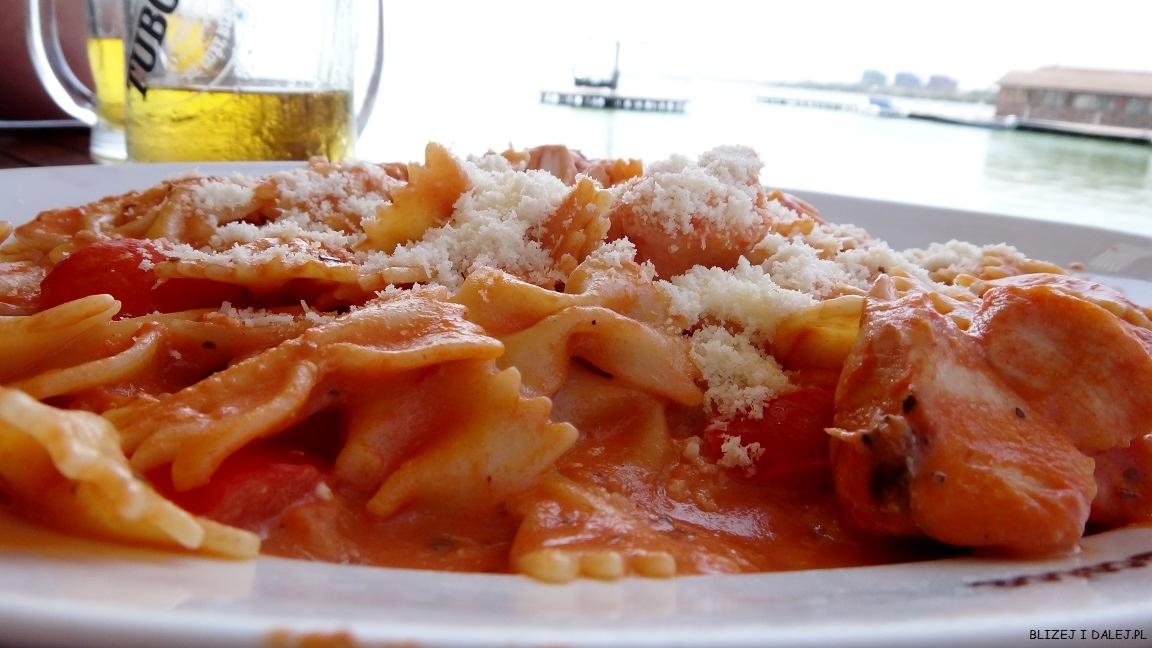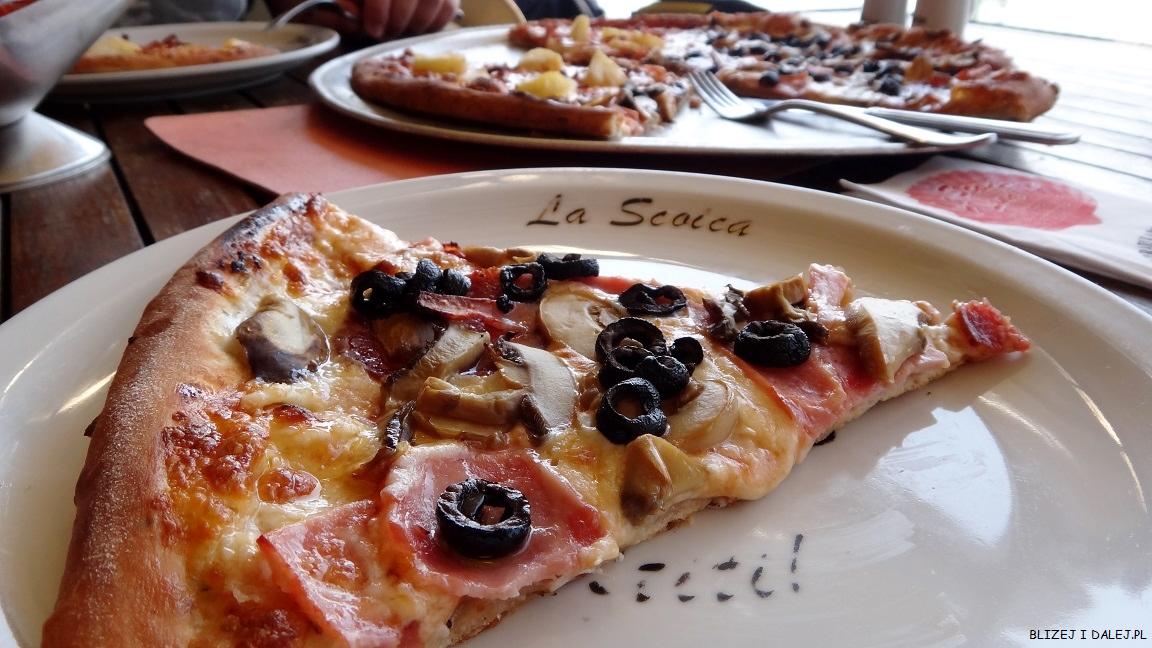 Wybraliśmy się także na wycieczkę do znanego nadmorskiego miasta Konstanca ze słynnym kasynem Constanca Casino – zabytkowy budynek mieści się tuż przy promenadzie nad samym morzem, ciekawe choć zniszczone miasto z historią w tle (więcej o Konstanca tutaj).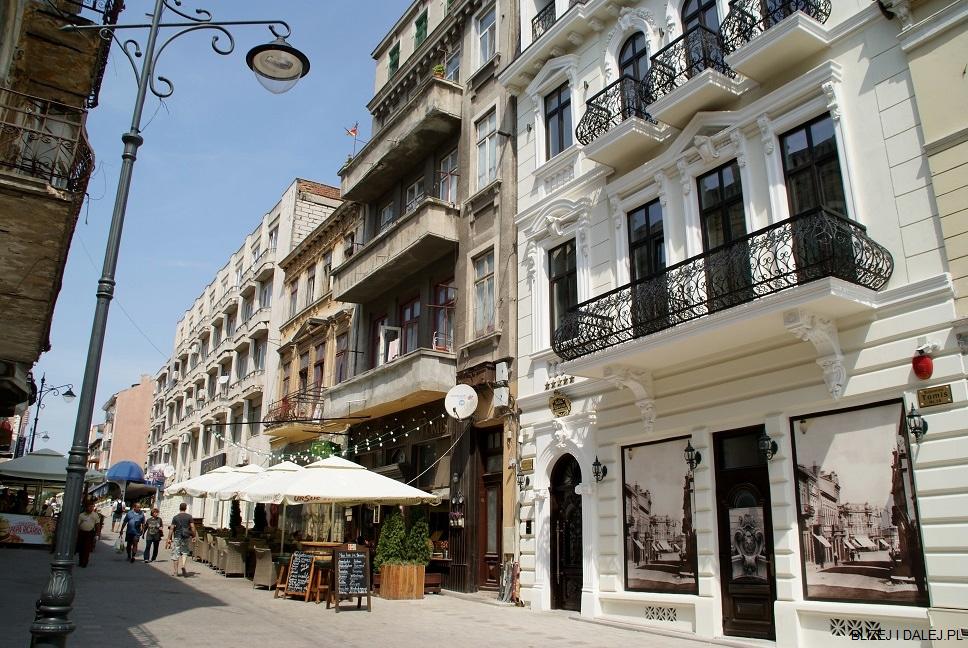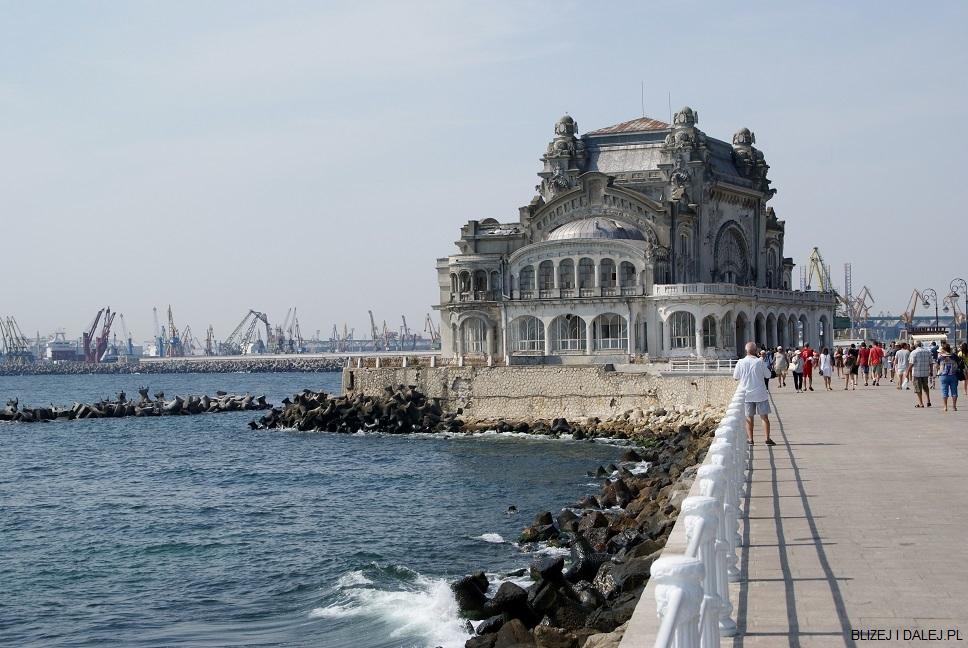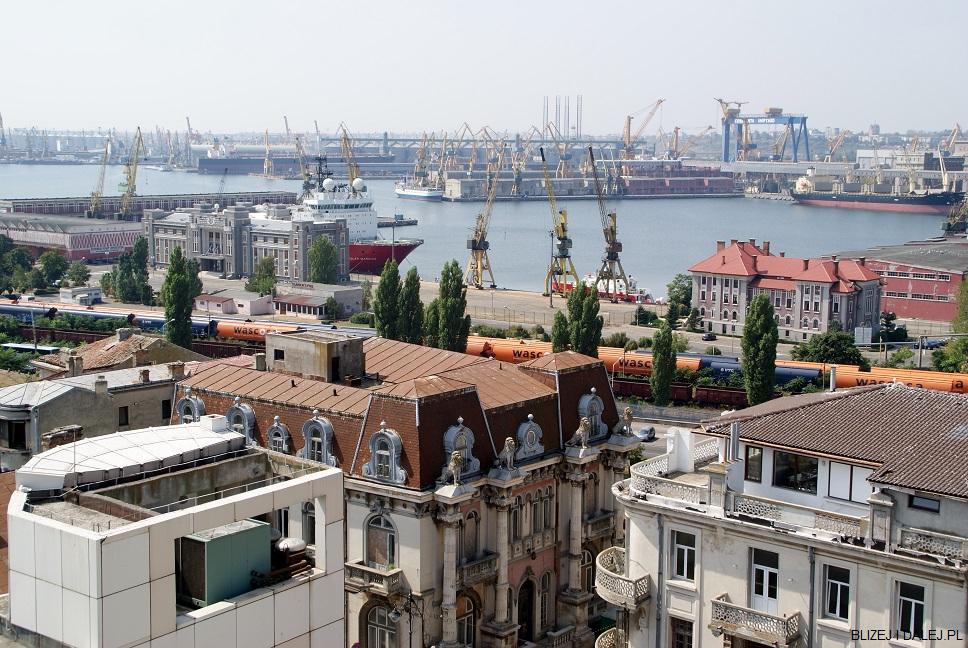 Jak lubisz pokręcić się po zapomnianych przez świat i opuszczonych terenach to okolice Mamaia nadają się do tego znakomicie…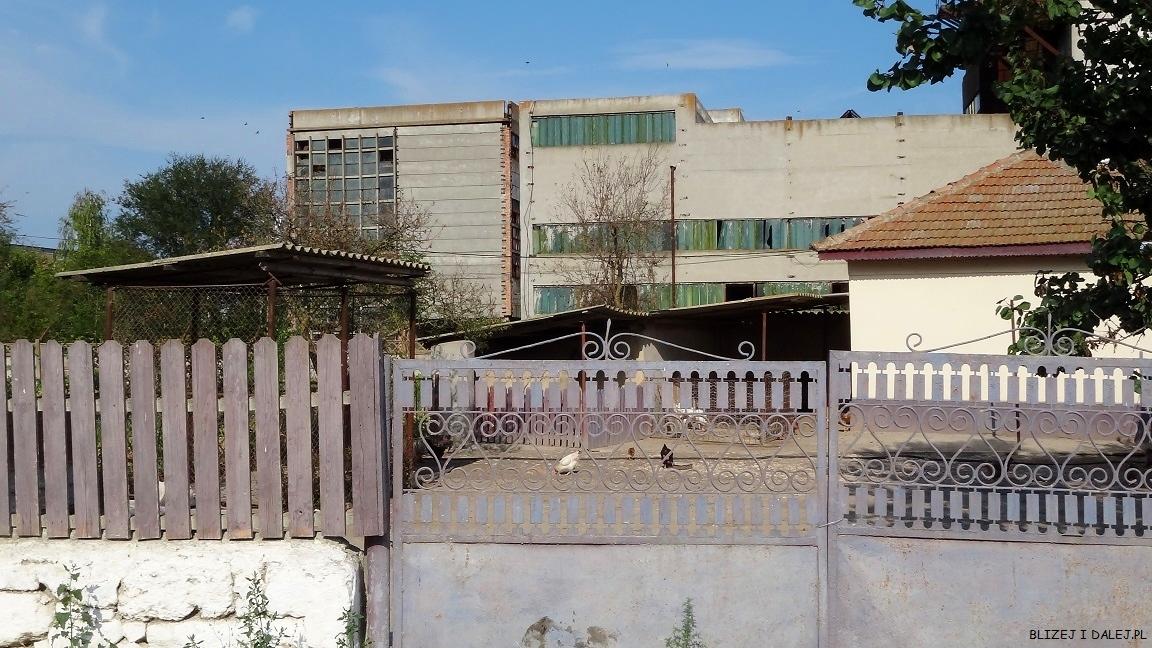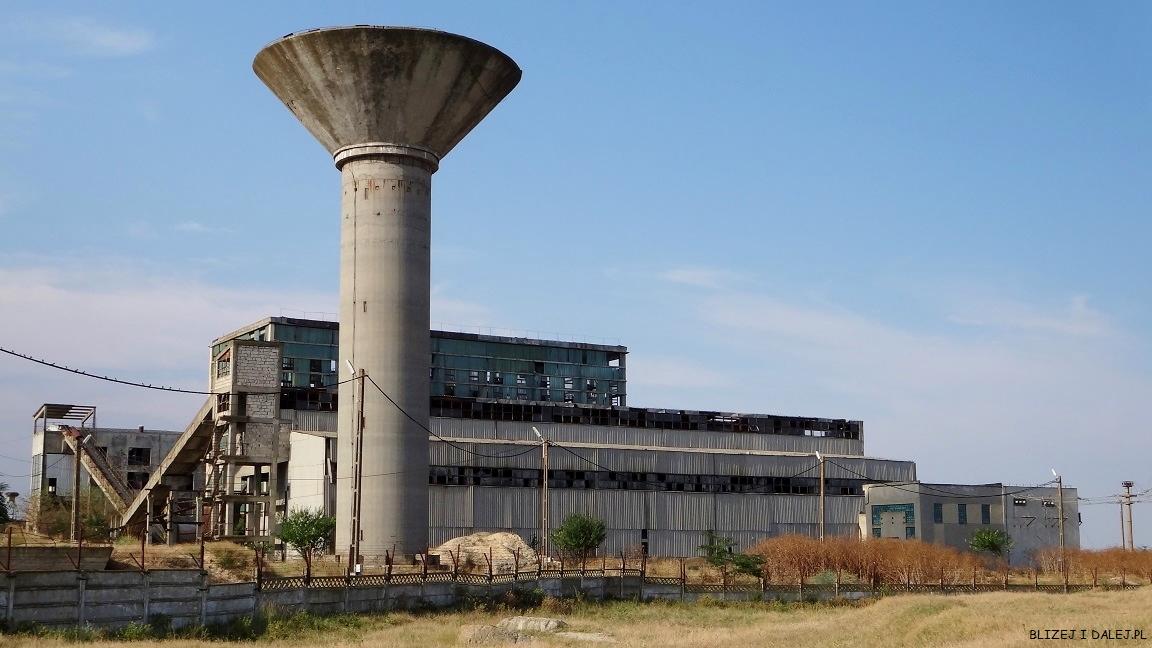 Generalnie najfajniejszym punktem rumuńskiego wybrzeża jest cudownie ciepła temperatura wody – jest to niezaprzeczalny i najlepszy element wybrzeża :) A poza tym? Fabryczne tereny, głośna muzyka, mnóstwo straganów z kolorową tandetą a do tego mnóstwo ludzi dosłownie wszędzie… Na szczęście każdy lubi co innego, a my wiemy, że lubimy inaczej ;)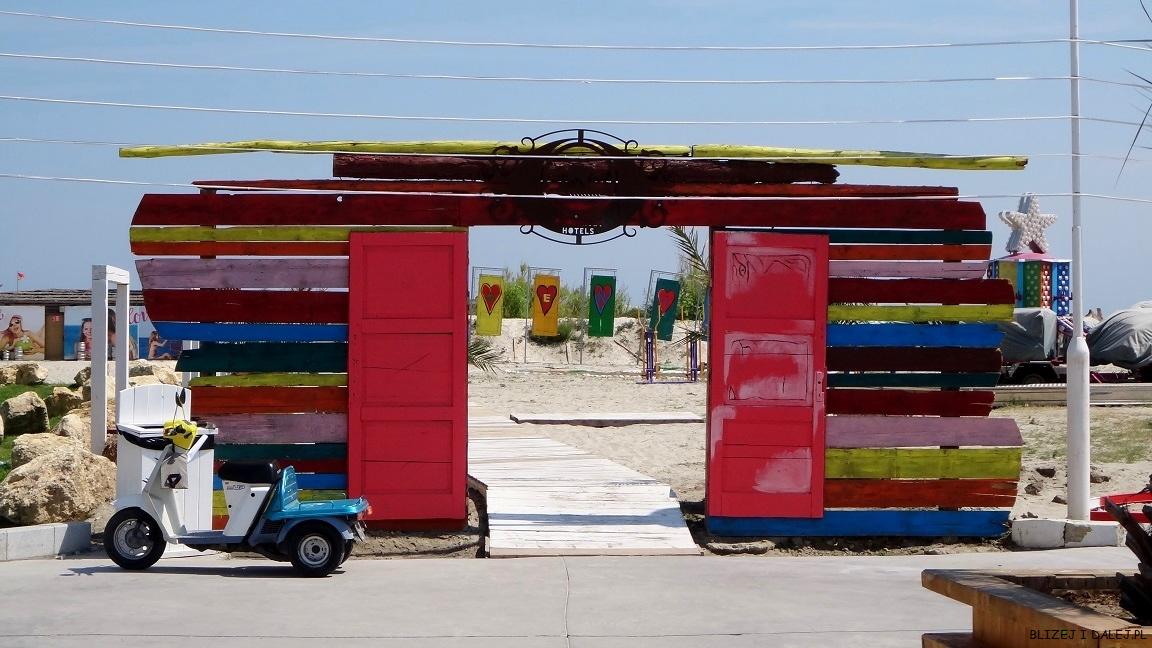 Dodatkowe informacje:
Camping S – adres Bulevardul Mamaia Nord 79, Mamaia-Sat, Rumunia
La Scoica Land – adres Bulevardul Mamaia Nord 34, Mamaia-Sat 900001, Rumunia

Więcej artykułów o Rumunii (tutaj).
---
You might also like