Kraina Otwartych Okiennic to urocze, kolorowe i bardzo klimatyczne miejsce zapraszające do odwiedzin tytułowymi otwartymi okiennicami… Szlak obejmuje trzy wsie: Soce, Puchły i Trześciankę które położone są malowniczo w dolinie Narwi. Znajdziecie tu dawną, oryginalną, wiejską architekturę. Co jest tak wyjątkowego akurat w tym rejonie? Piękne zdobienia na zewnątrz budynków, kolorystyka, zdobienia snycerskie czy ornamentyka – istna gratka dla fanów starych, wiejskich chat :)
Na początek pojechaliśmy do Soce, w tej wsi nie ma ani asfaltu ani zasięgu, więc naturalnie wskoczyła na pierwszy przystanek :) Nie znajdziecie tu spektakularnych cerkwi jednak autentyczność i malowniczość wsi zapada w pamięć… przyznaję, że czułam się tu jak w skansenie! Zobaczycie tu całe zagrody jakie pamiętam z dzieciństwa, czyli drewniane stodoły, studnie z żurawiem, obórki czy babcie w zamotanych chustach na głowie i spracowanych dłoniach – to wszystko tworzy niesamowity klimat :)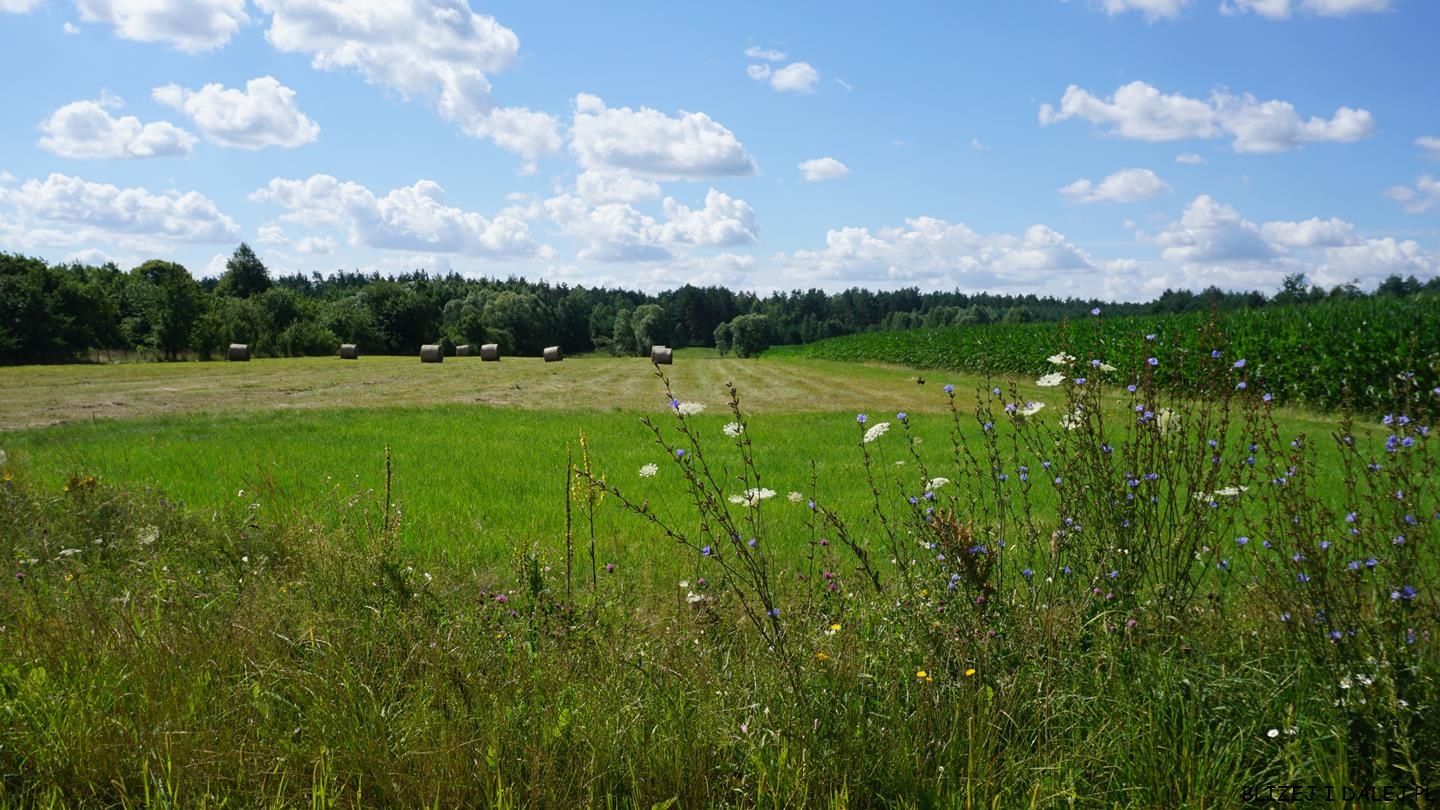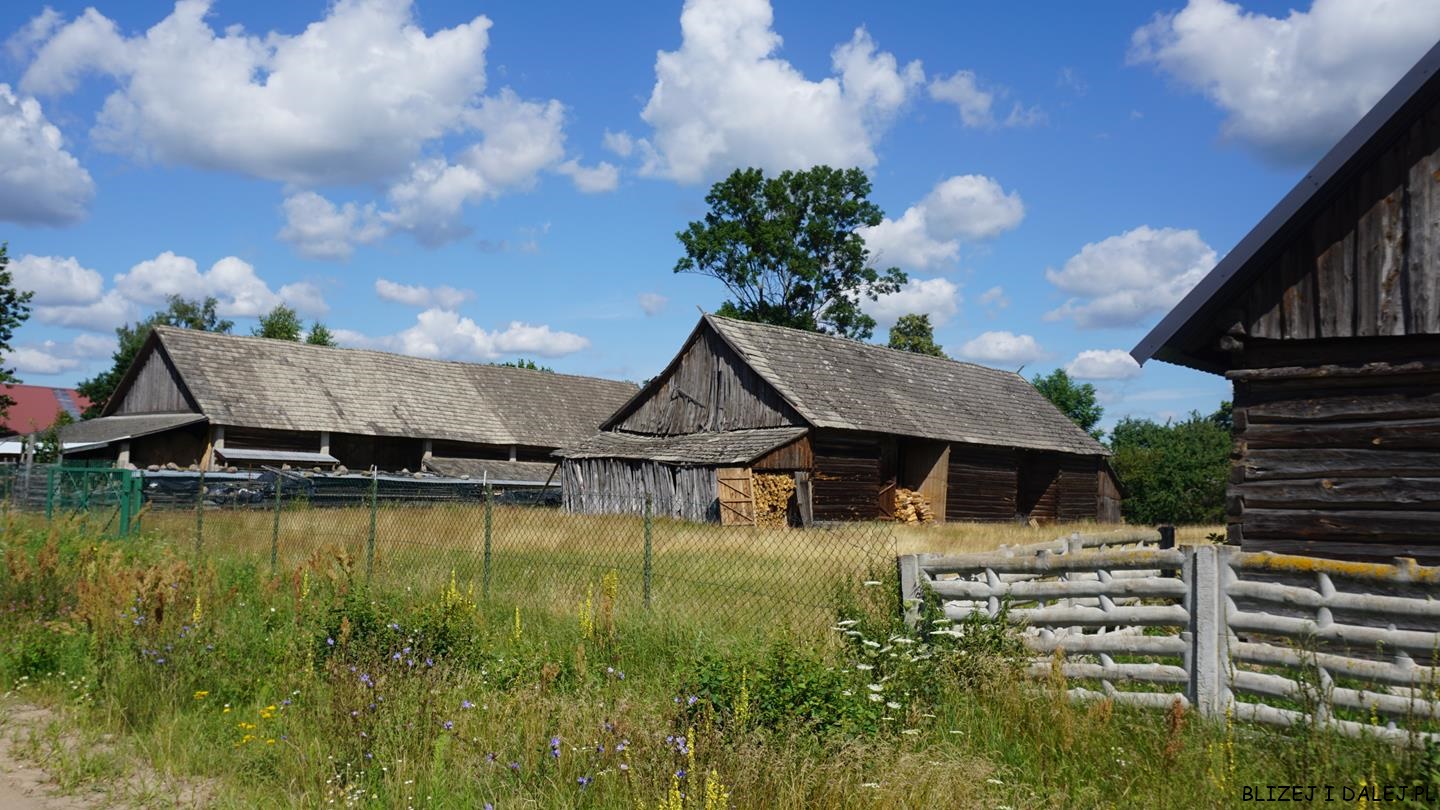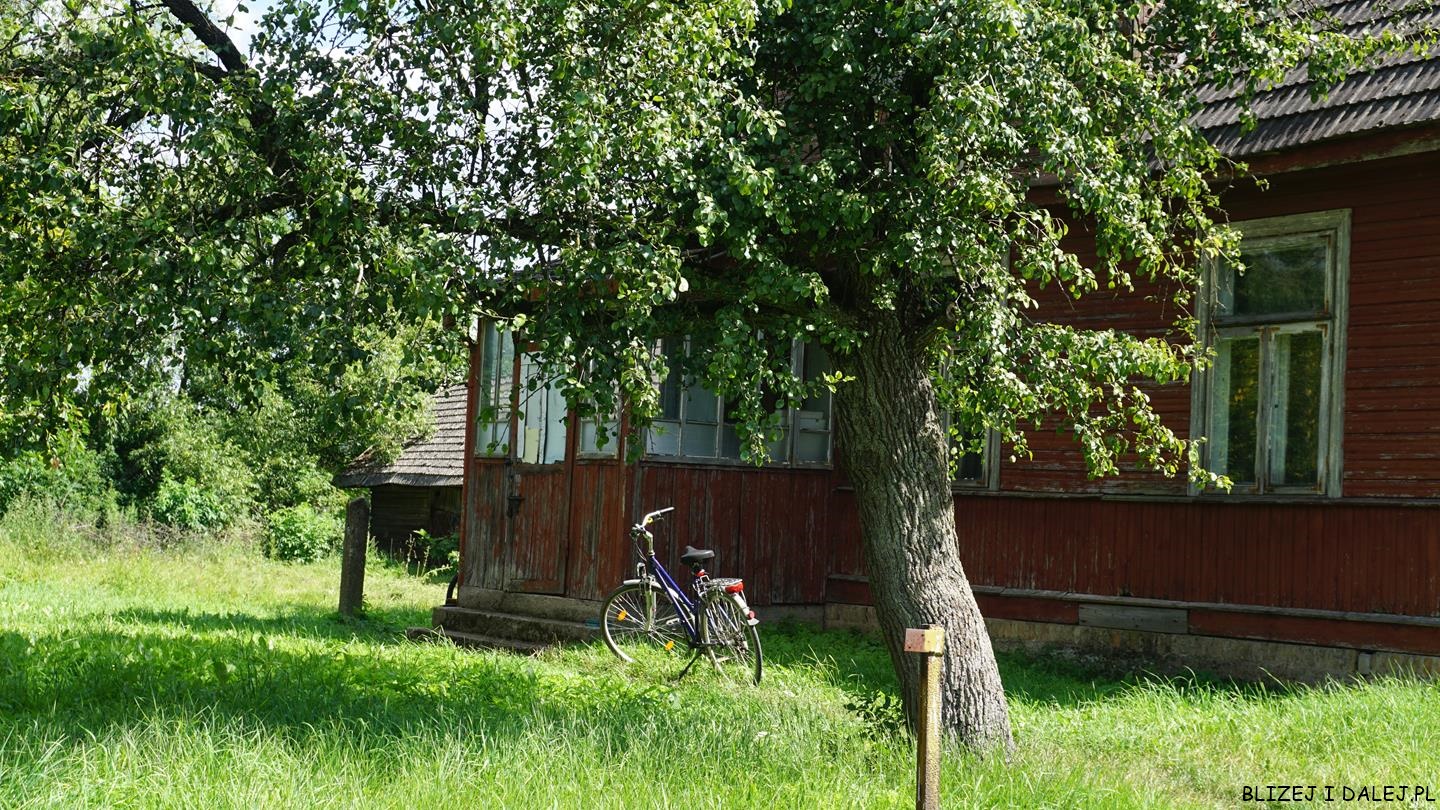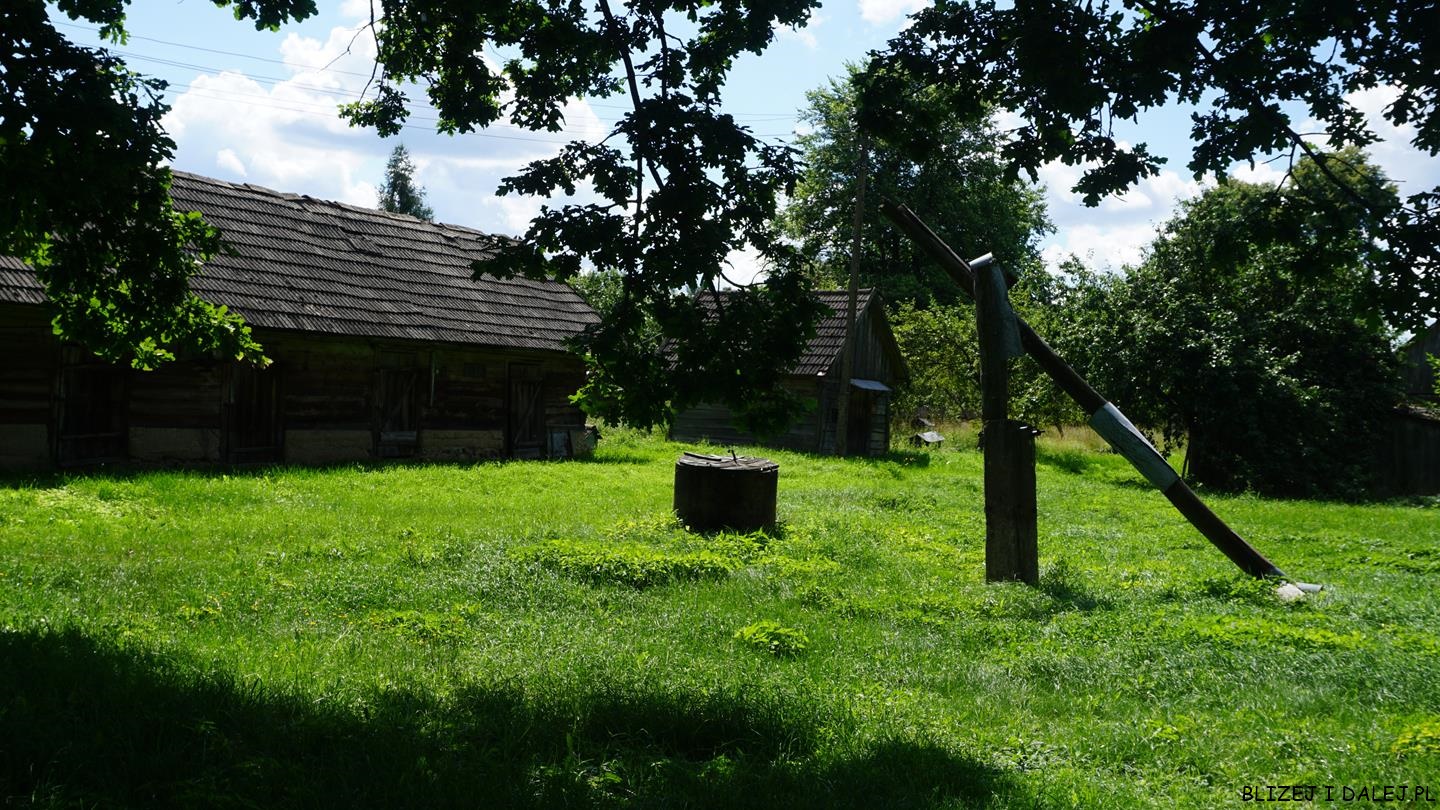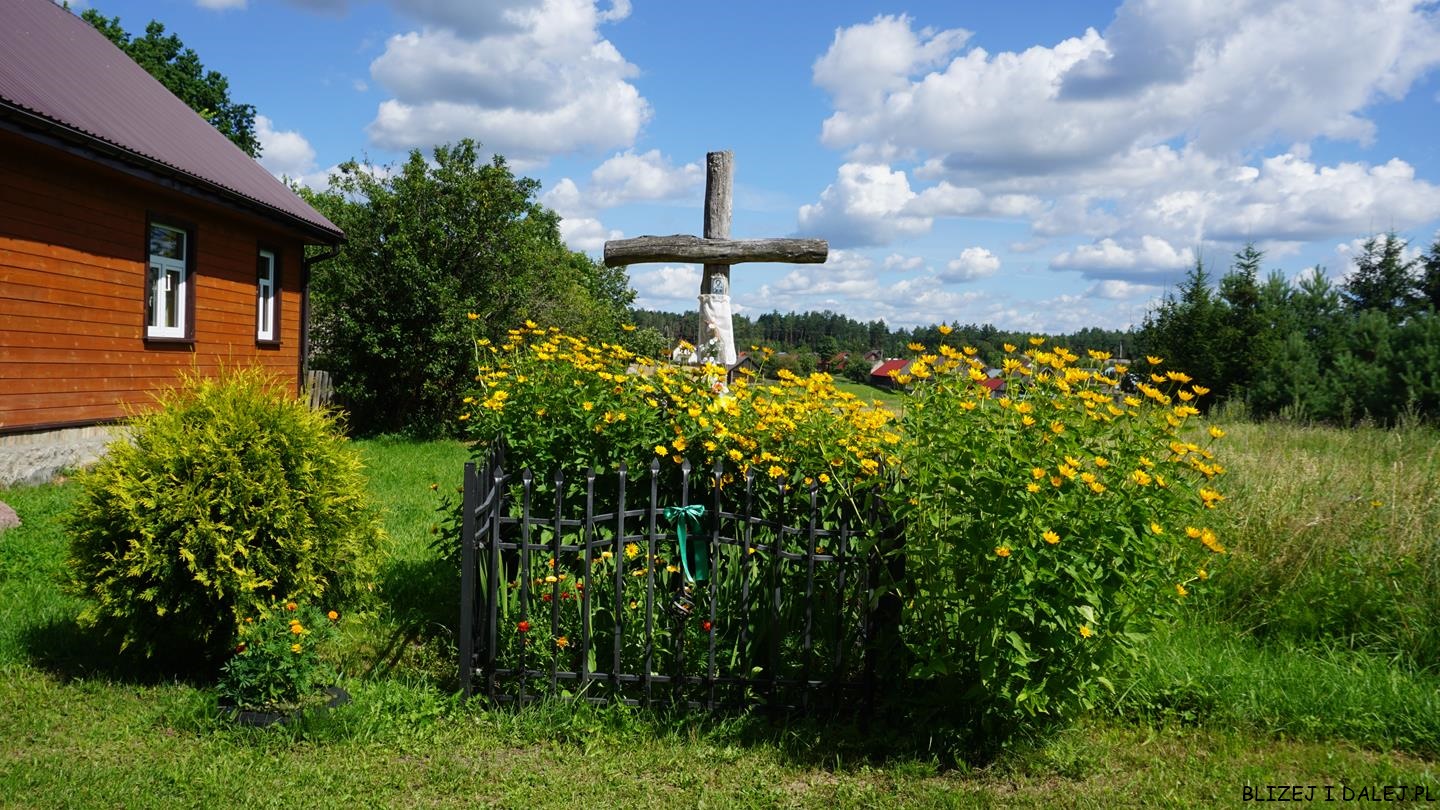 Chaty są bardzo klimatyczne, część lata świetności ma dawno za sobą, inne zostały wyremontowane w nowoczesnym stylu – na szczęście w dalszym ciągu znajduje się tu mnóstwo dobra i piękna! Krainę odwiedziłam w lipcu, gdzie przyroda dosłownie kipiała soczystymi barwami a kwiaty robiły dodatkową robotę – zobaczcie jakie cuda tu są :)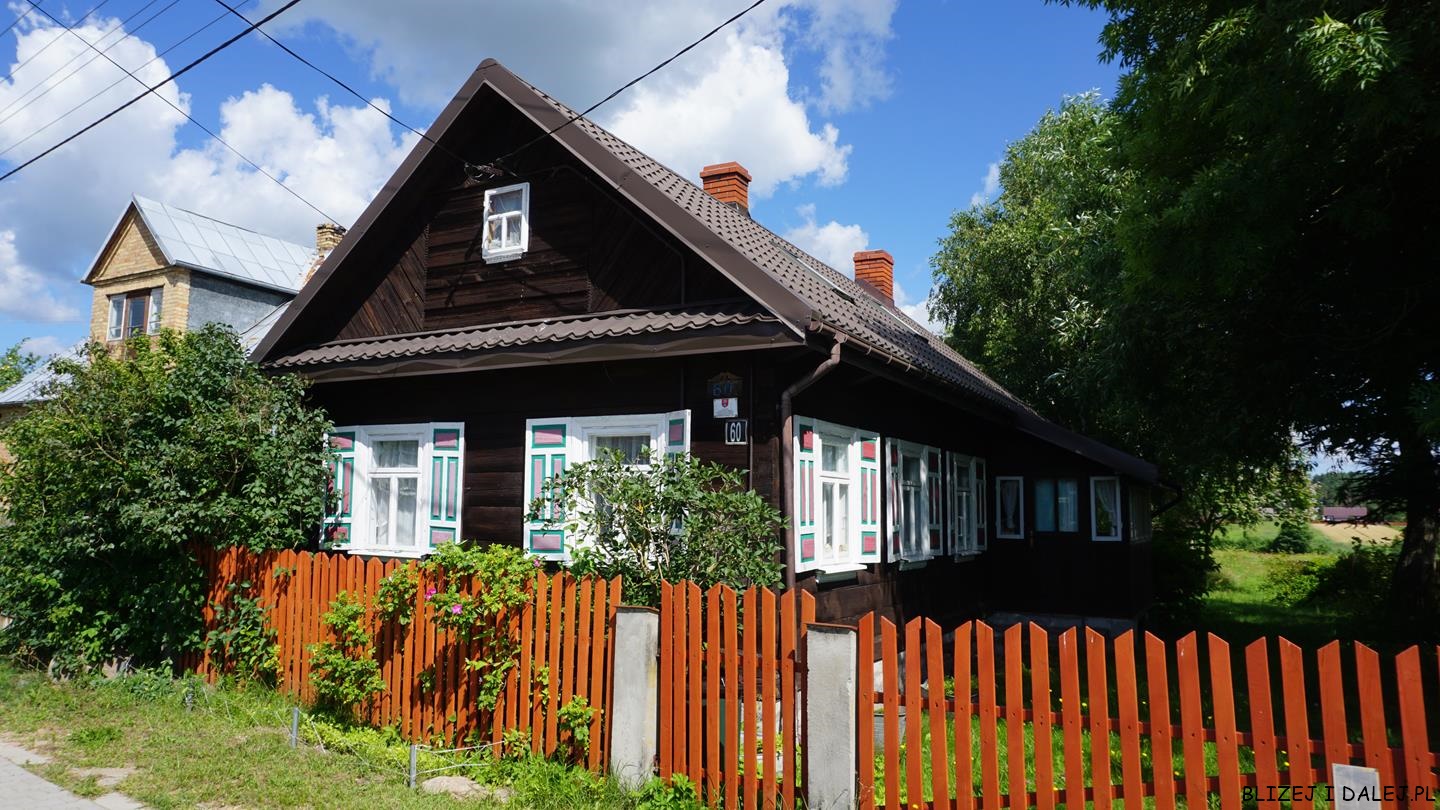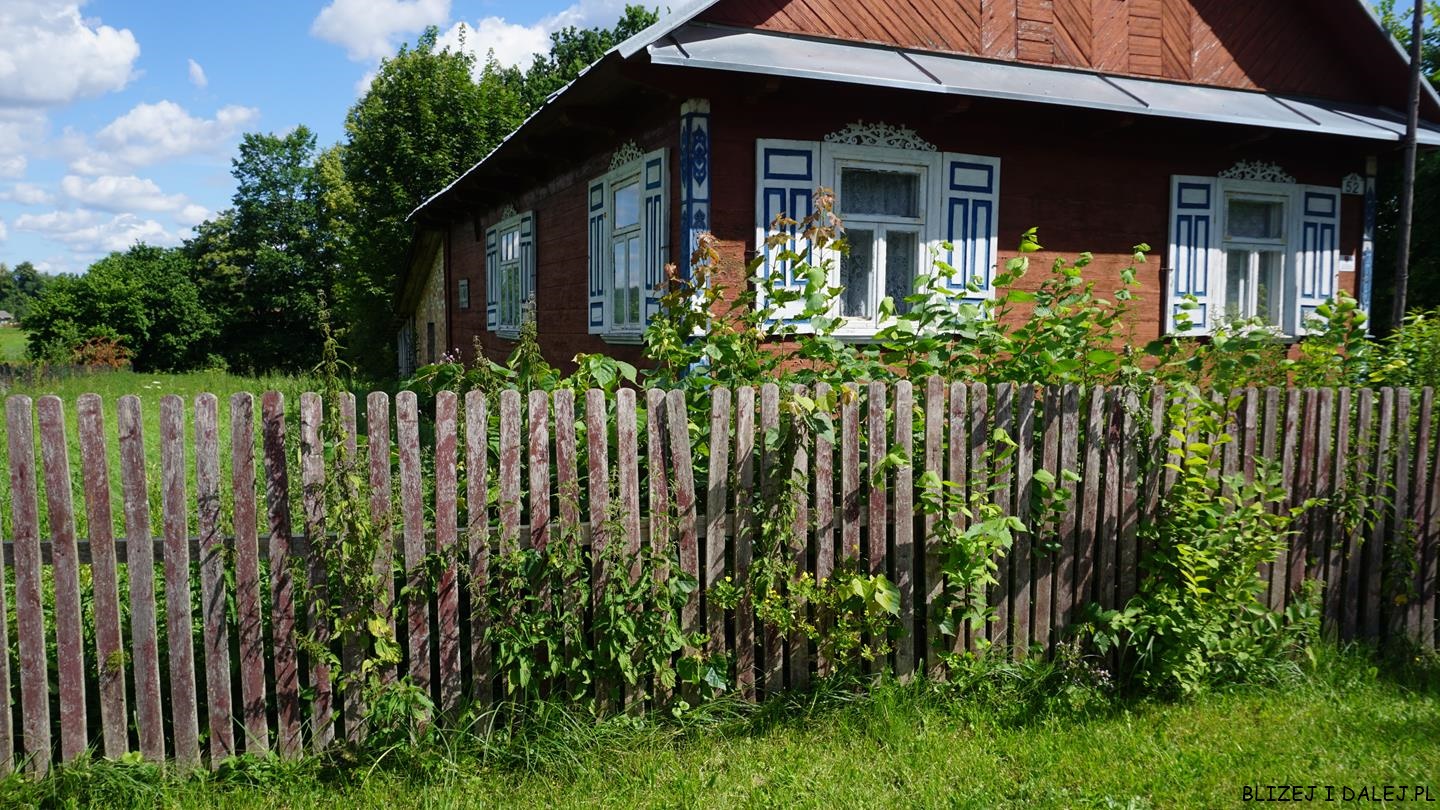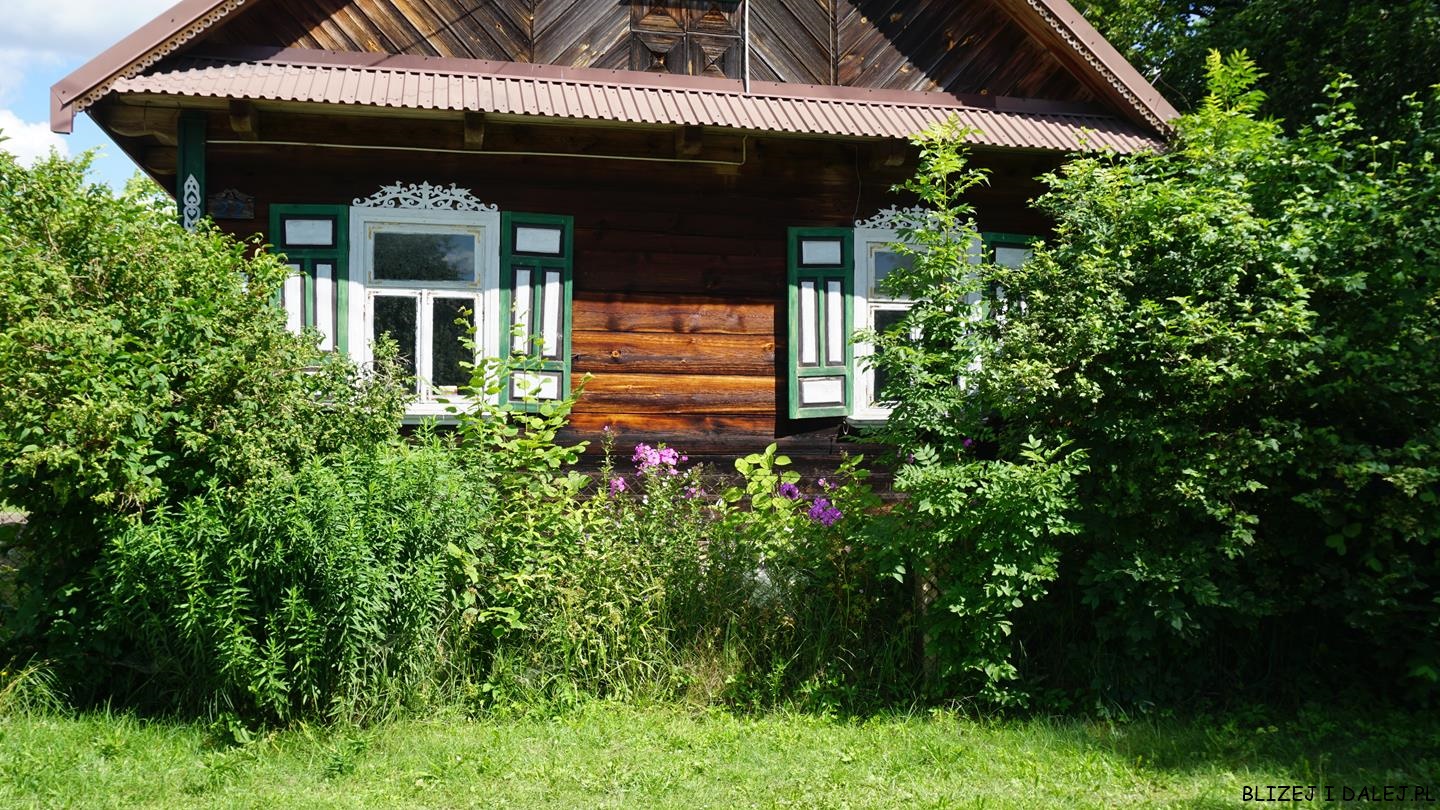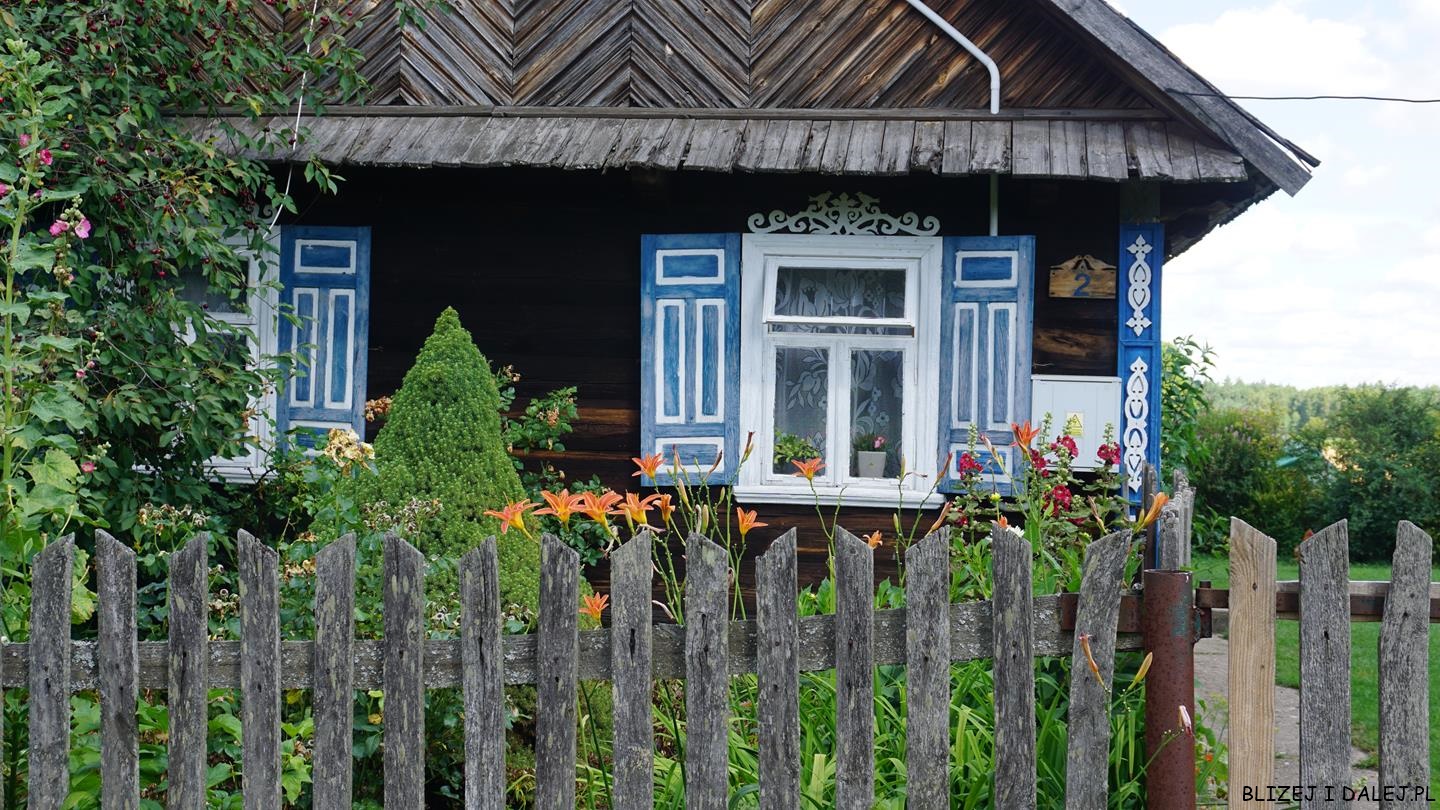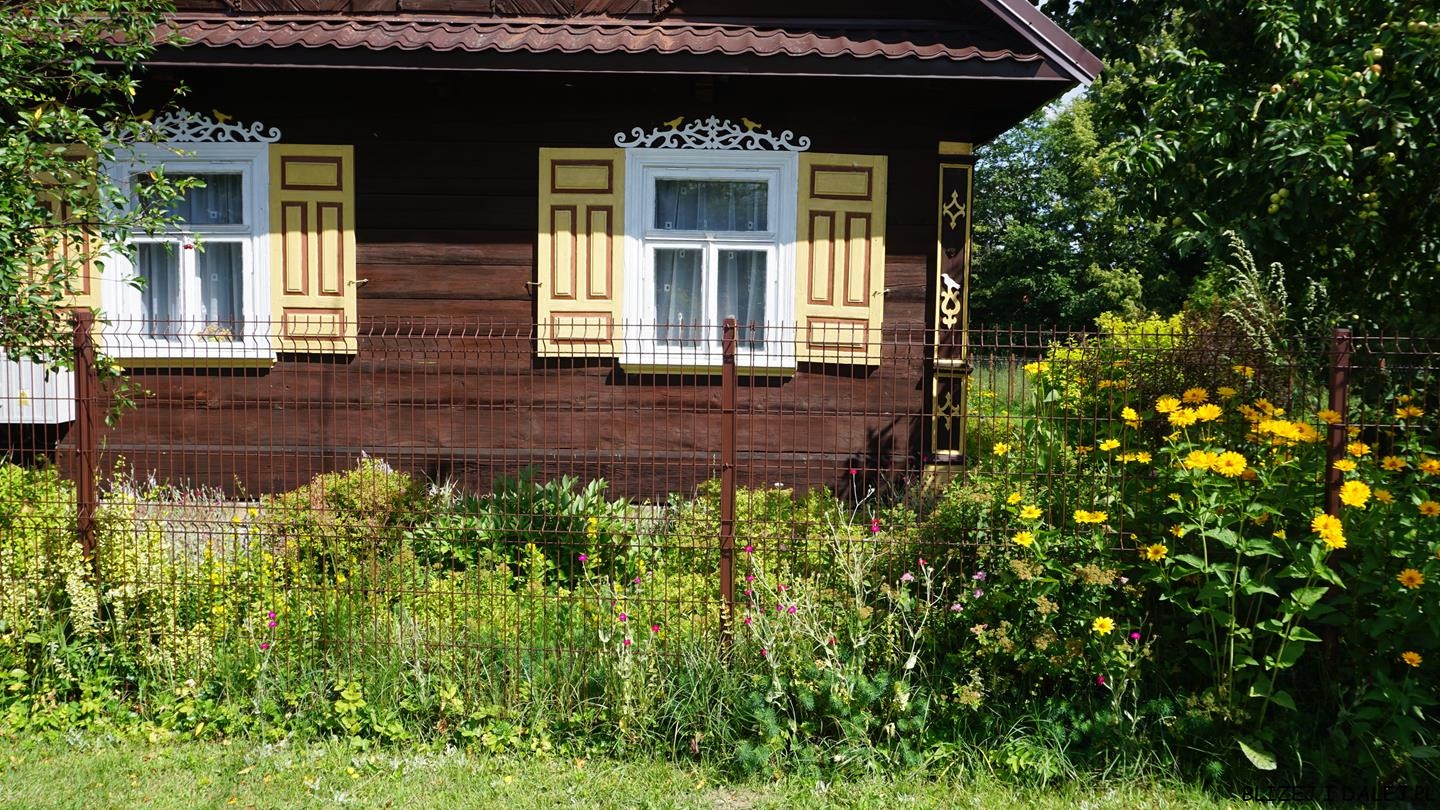 A do tego krzyże wotywne na początku i końcu wsi postawione w 1895 roku – wieść niesie, że miały one na celu zatrzymanie epidemii. Do dnia dzisiejszego cieszą oczy turystów.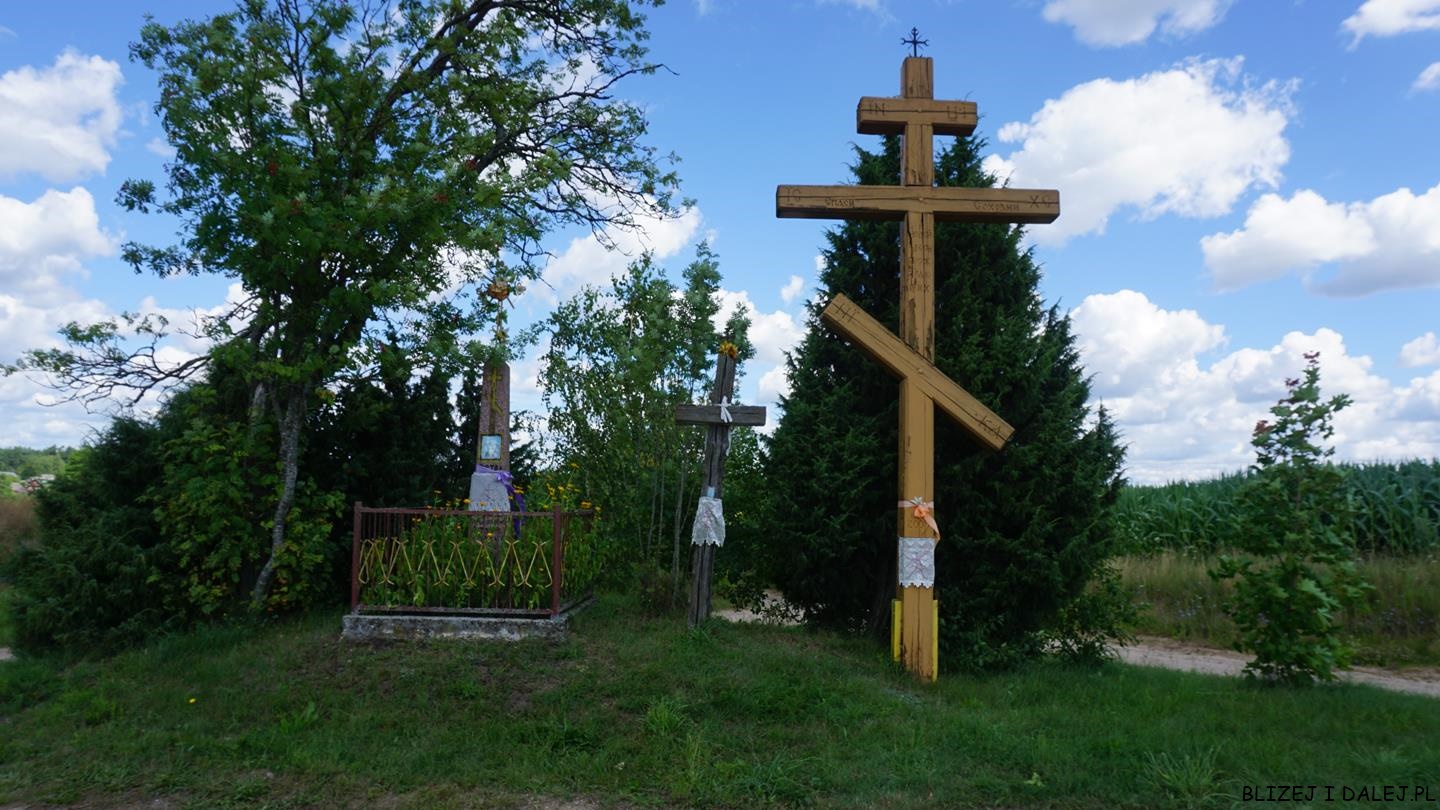 Co więcej, tuż obok wsi płynie niewielka rzeczka, pola i łąki po horyzont oraz pasące się krowy… to jedno z tych miejsc, w których czas się zatrzymał i płynie leniwie, bez zbędnego pośpiechu :) Jest to idealne miejsce na wycieczkę rowerową!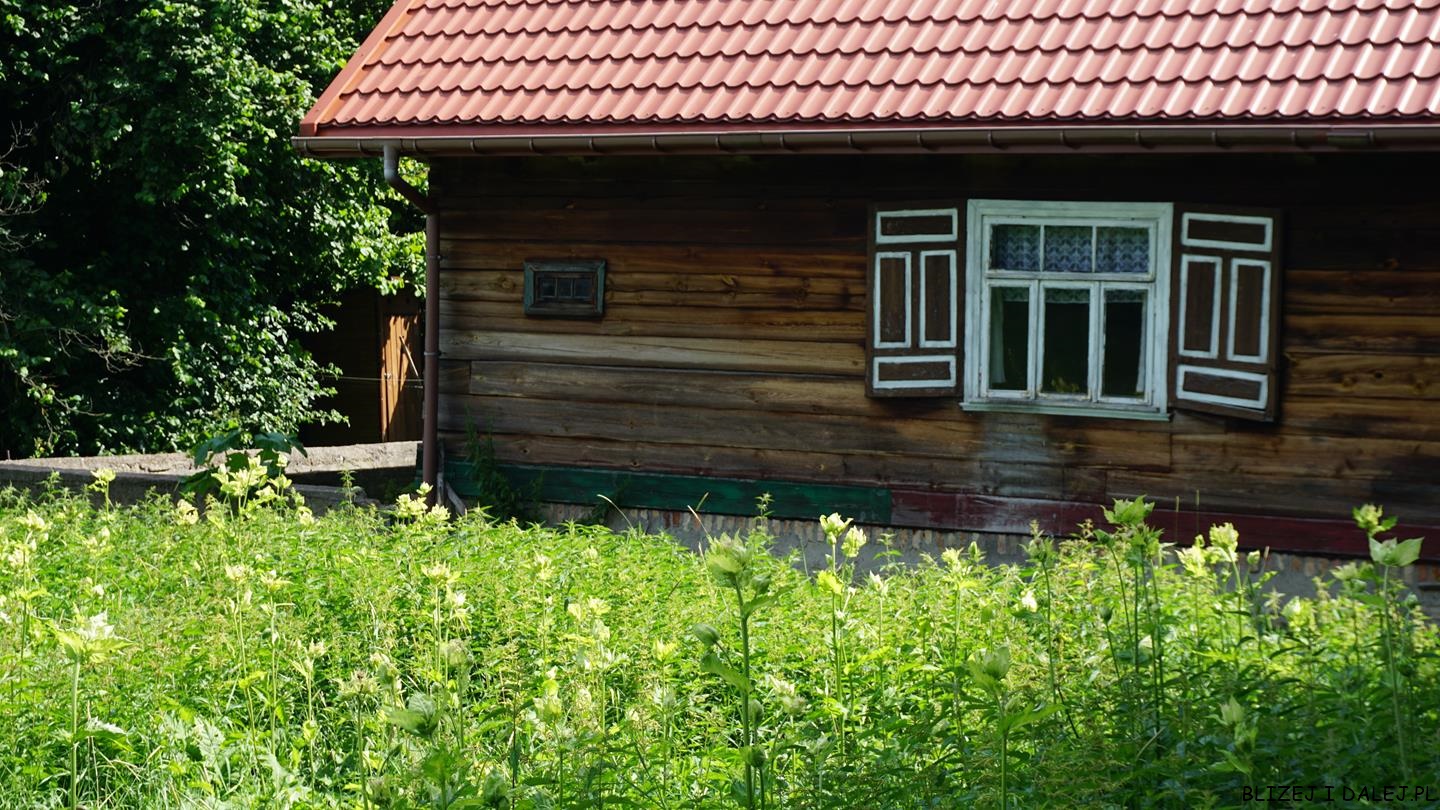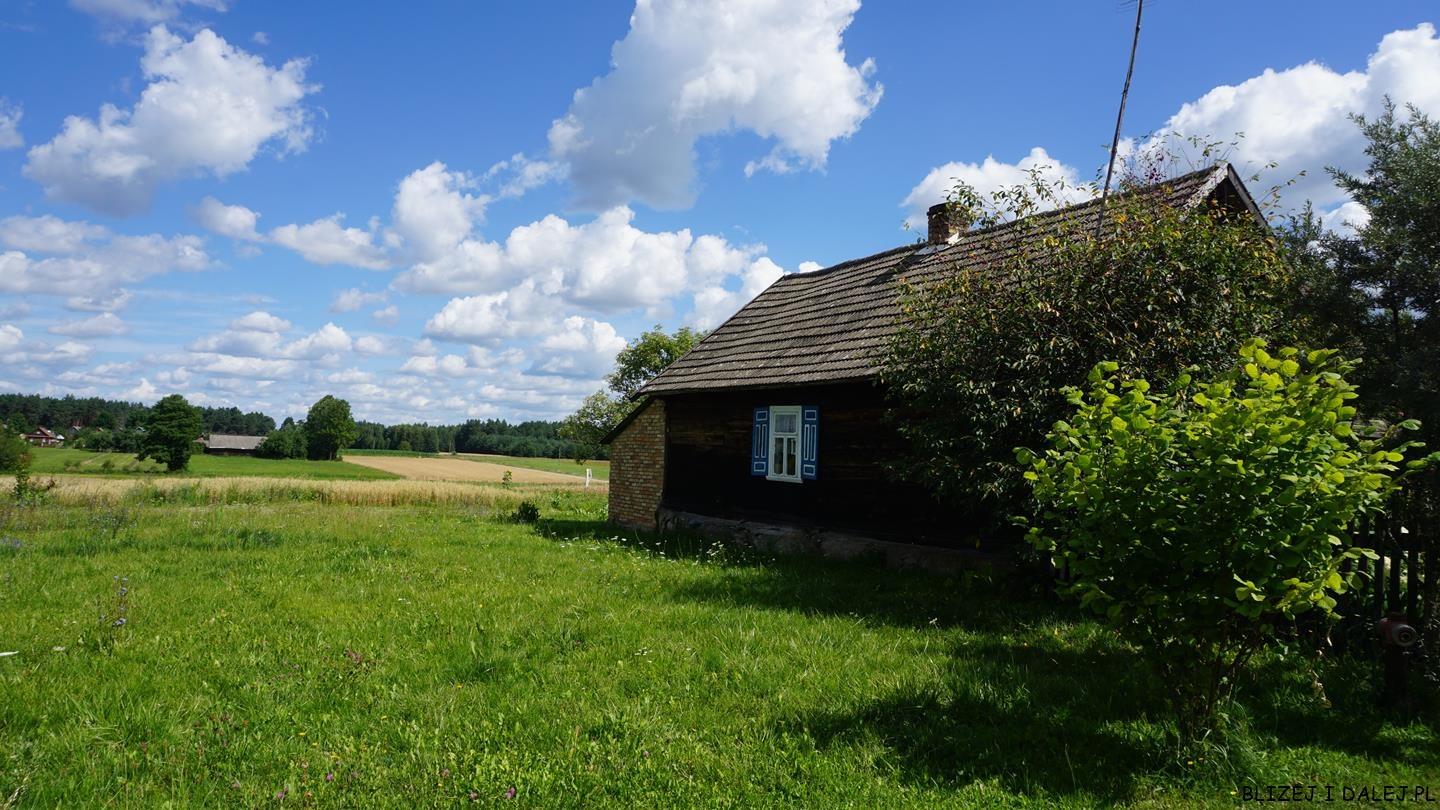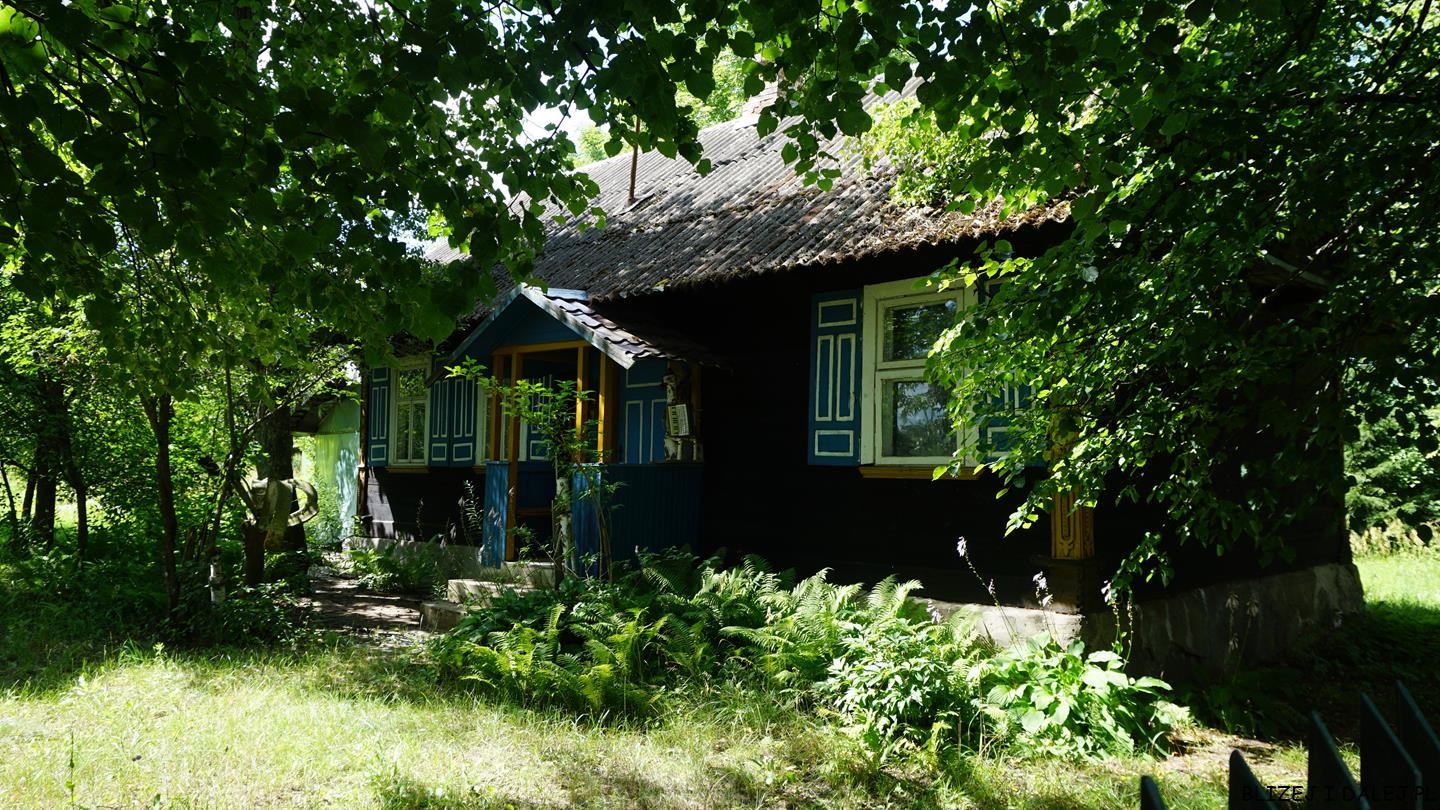 Zajrzeliśmy także do wsi Puchły, gdzie znajduje się wspaniała, majestatyczna świątynia! Przepiękna cerkiew w kolorze niebieskim pw. Opieki Matki Bożej pochodząca z 1913 r. W okresie pandemii nie ma możliwości zwiedzania wewnątrz, w przyszłości tylko po wcześniejszym kontakcie telefonicznym z parafią 856815527.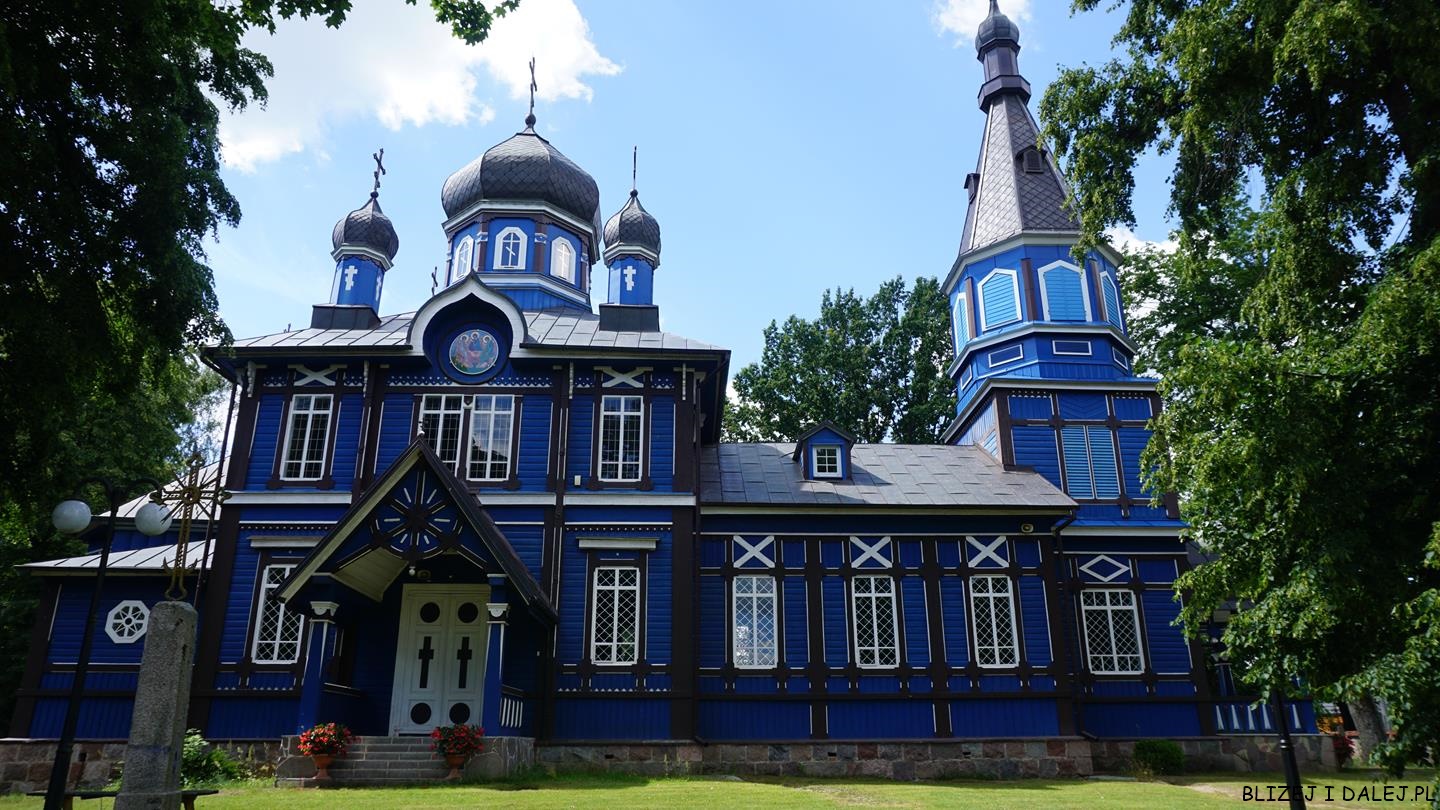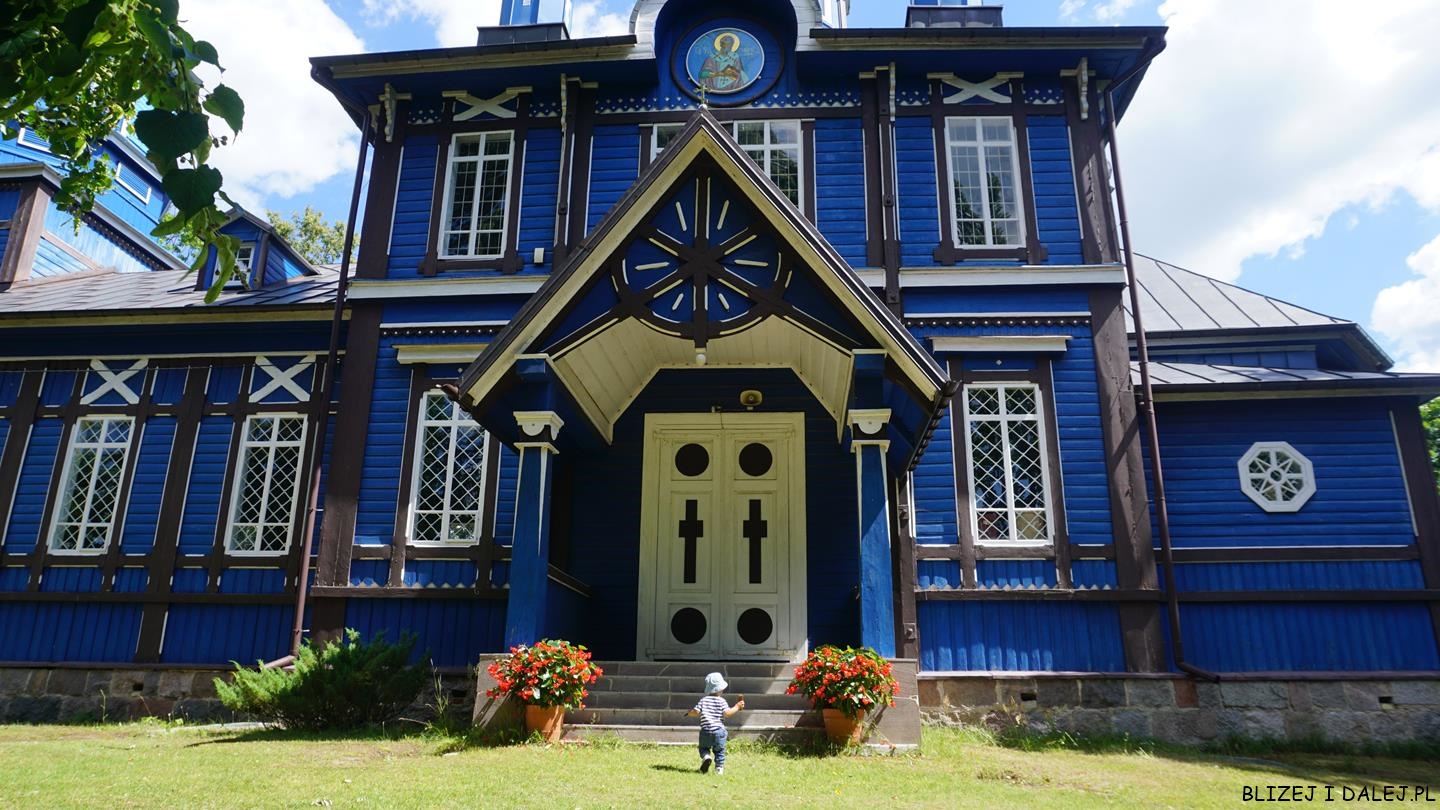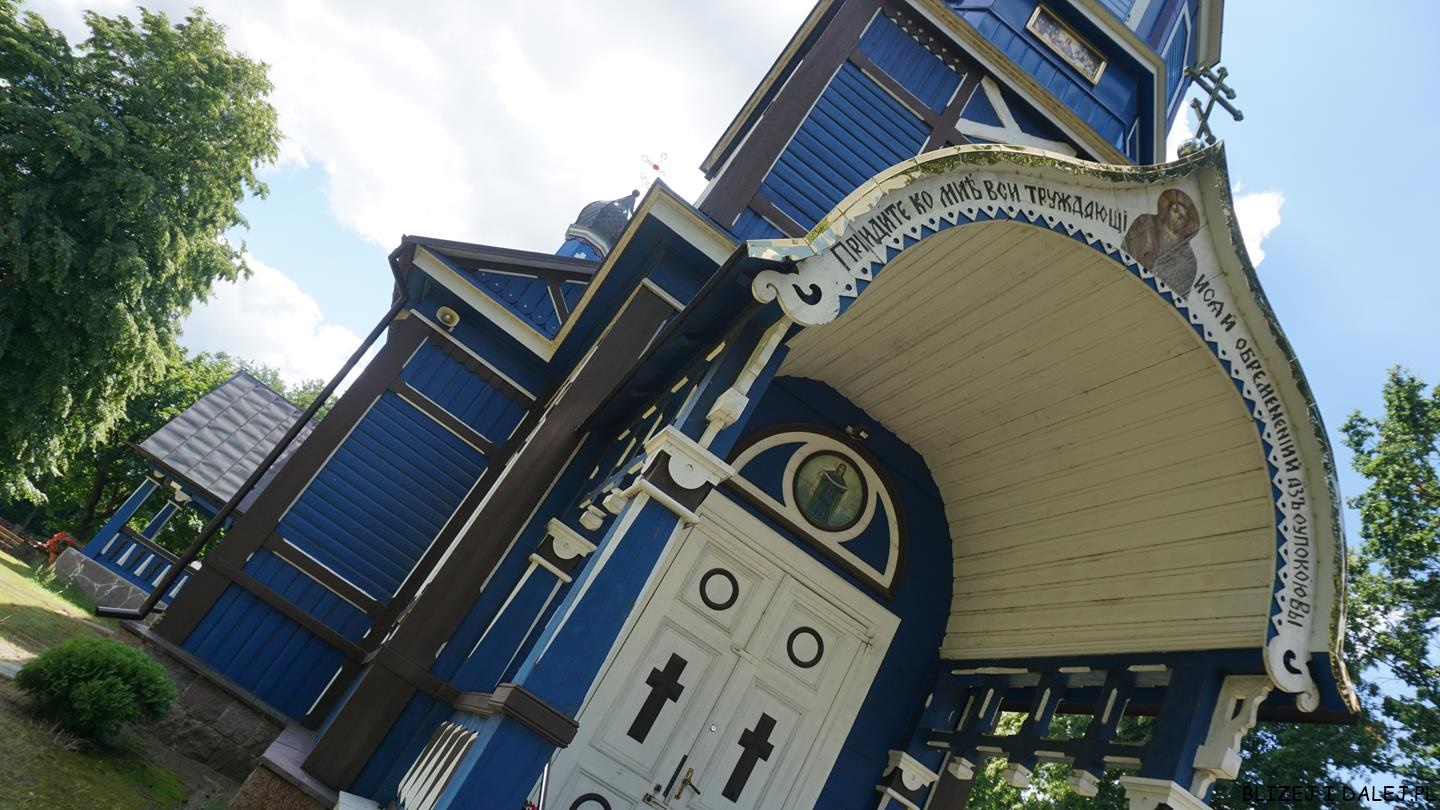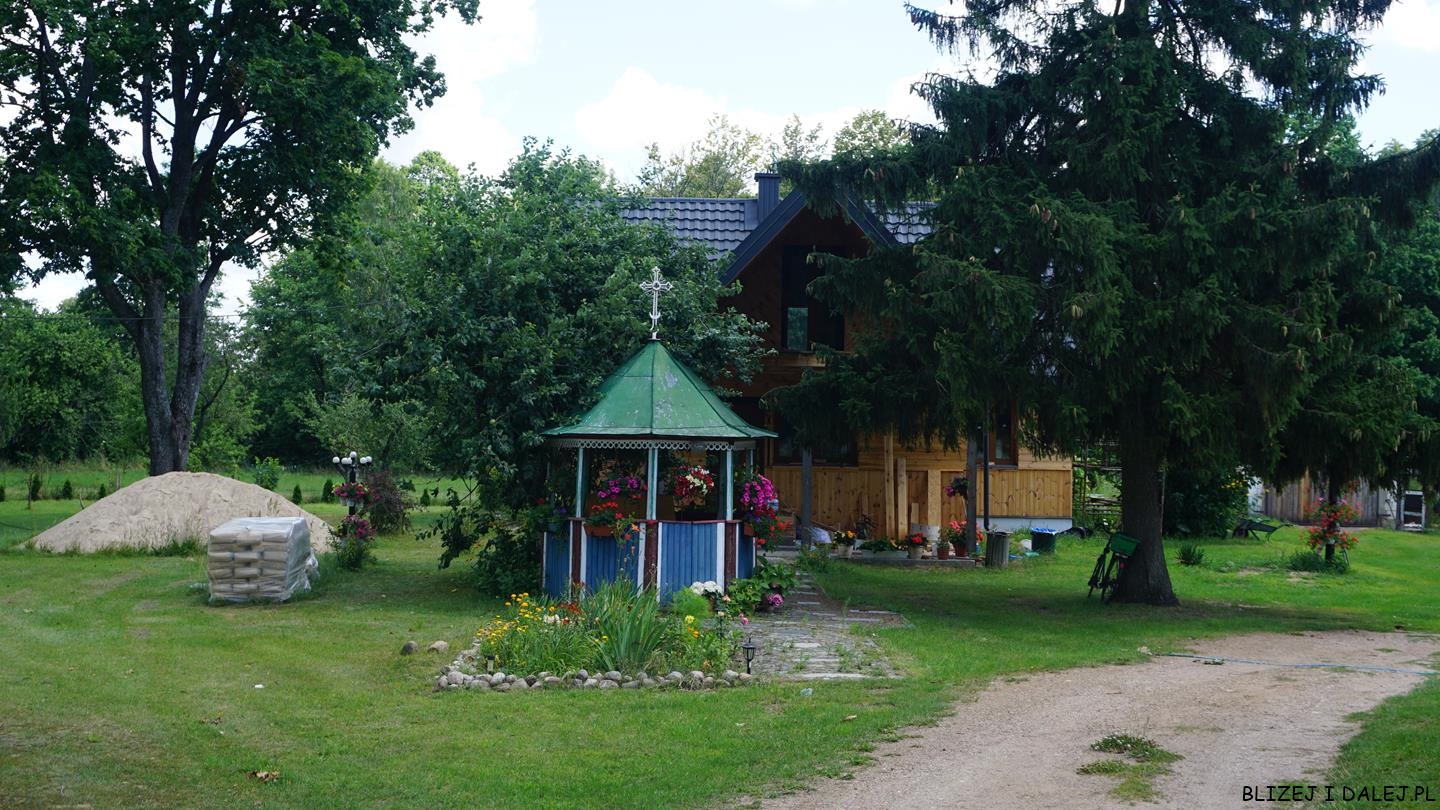 Trześcianka to m.in. drewniana cerkiew św. Michała Archanioła z 1864 roku, tym razem w kolorze zielonym (kiedyś była brązowa). Już nie tak okazała jak w Puchłach jednak zdecydowanie warta zobaczenia :)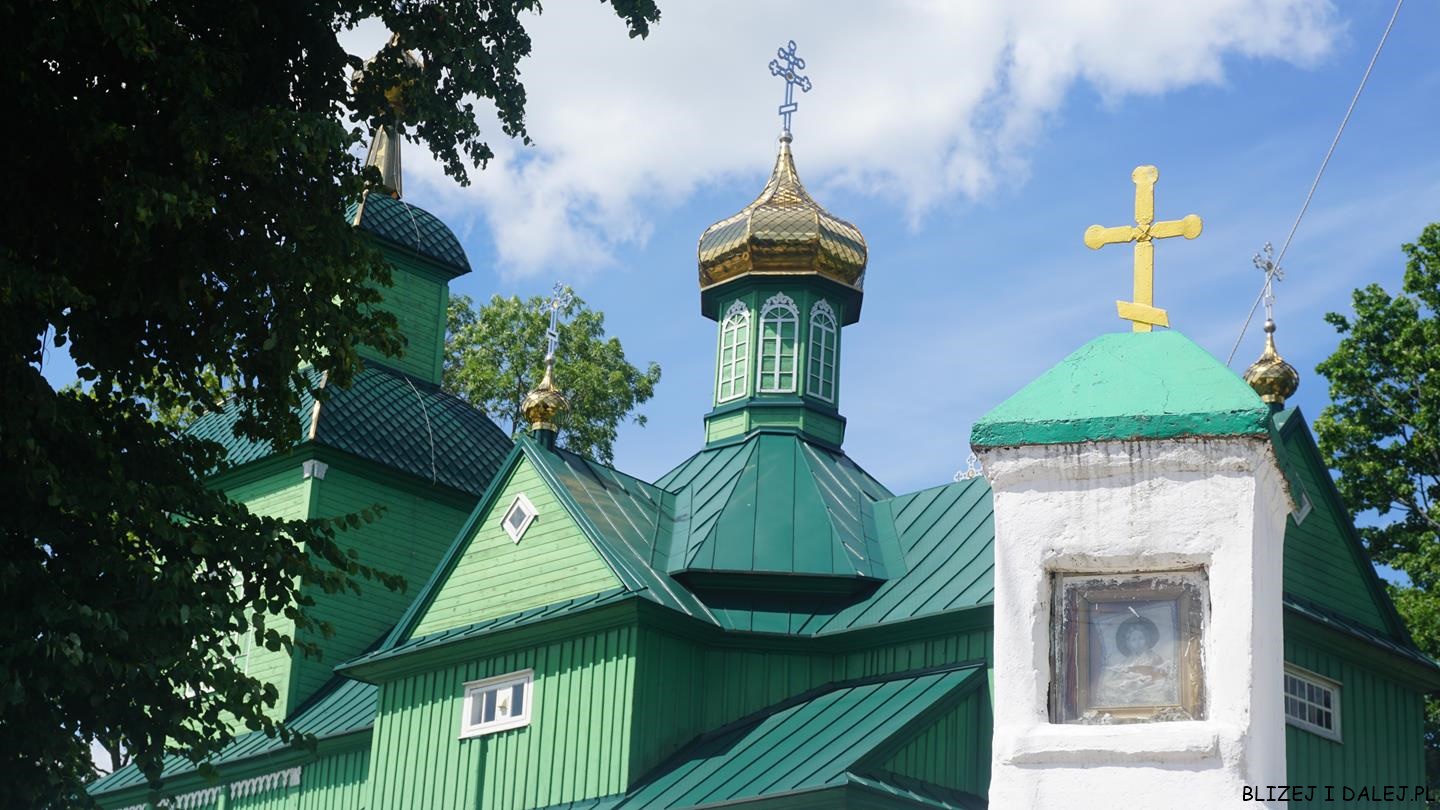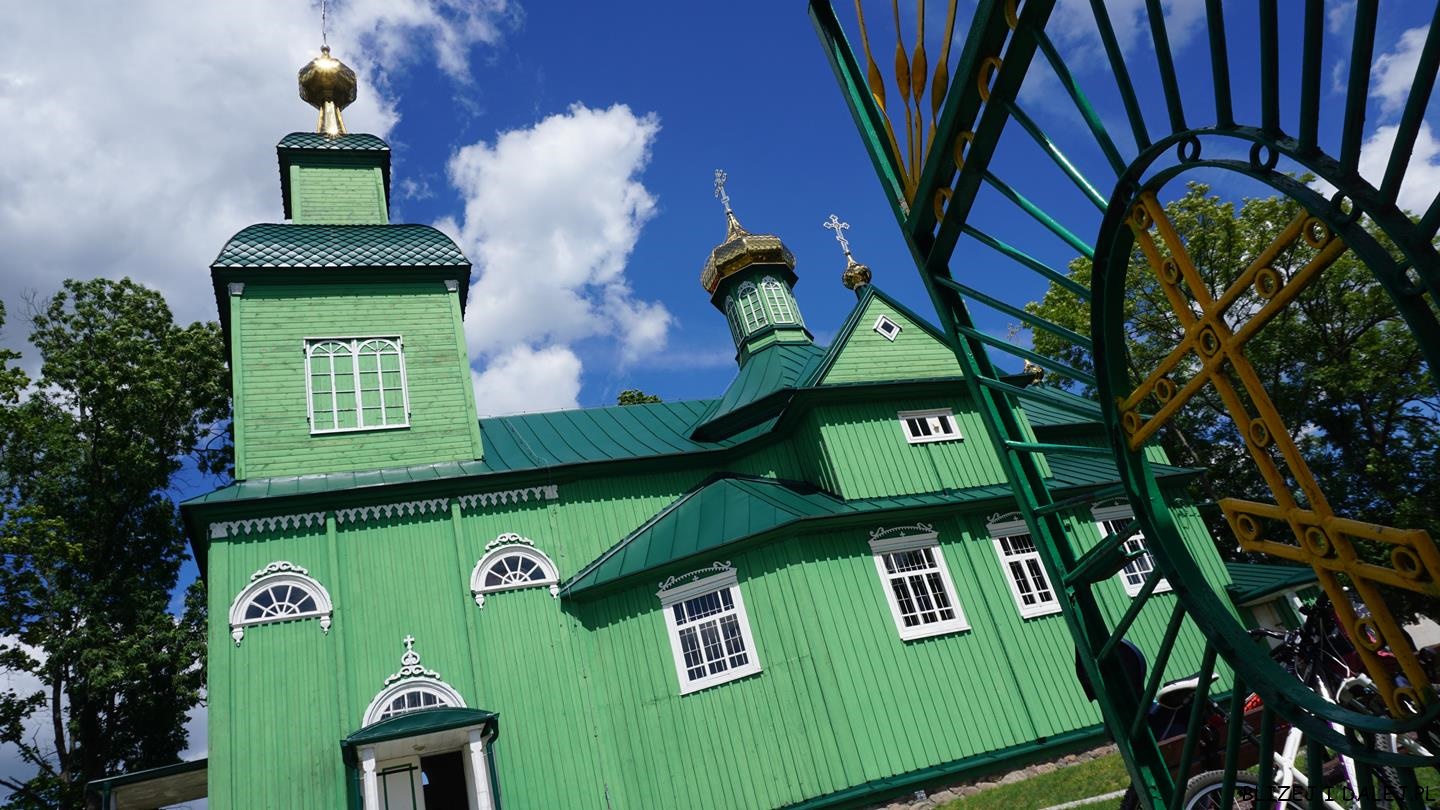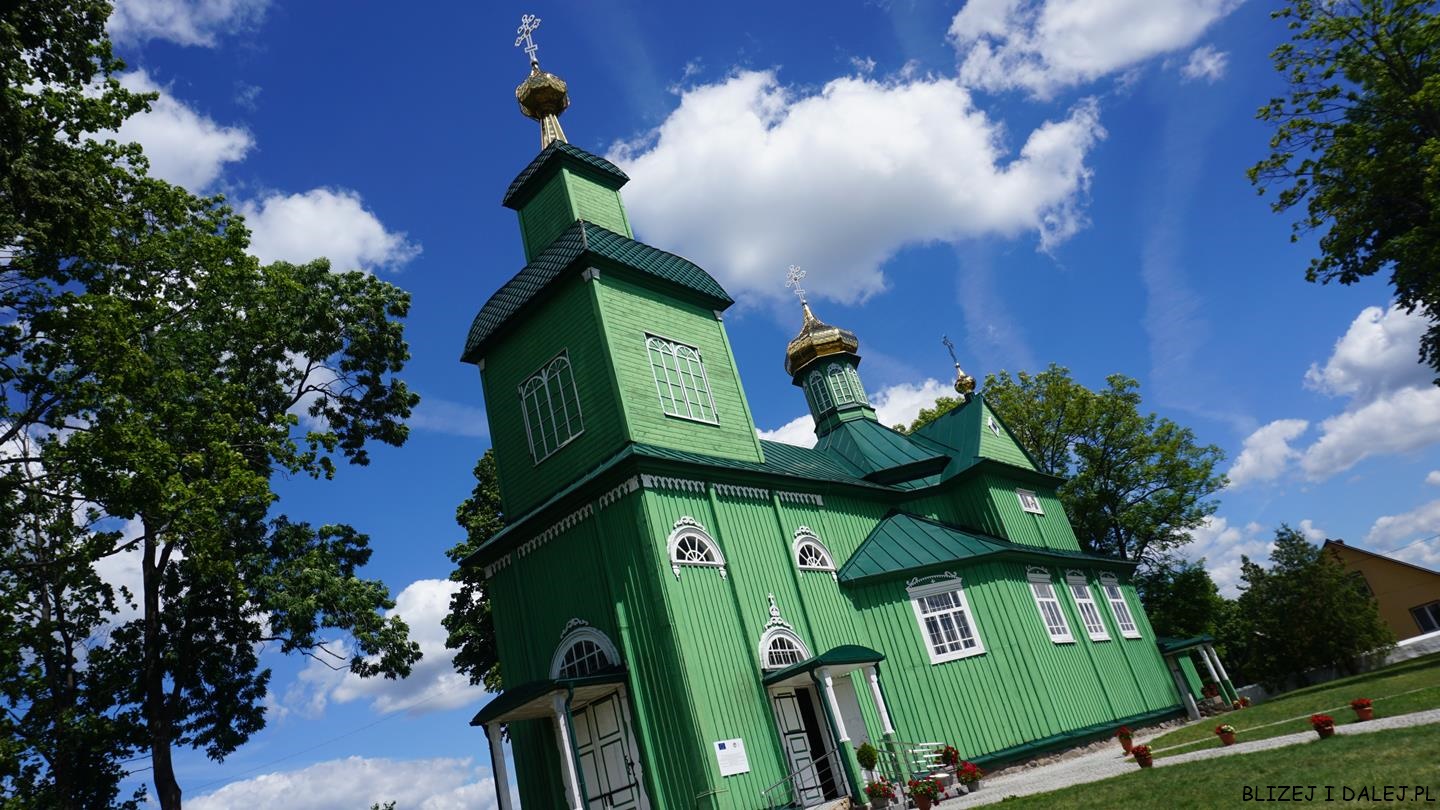 Wieś ulokowana jest bezpośrednio przy trasie na Białystok, więc cicho i spokojnie to już było ;) Jednak wystarczy zejść z głównej drogi aby w bardziej kameralnych warunkach podziwiać drewnianą zabudowę. Tu też znajduje się mnóstwo uroczych chatek, doskonale zachowanych, z dbałością o detale i oczywiście okiennice! Otwarte ma się rozumieć… w końcu nazwa zobowiązuje ;)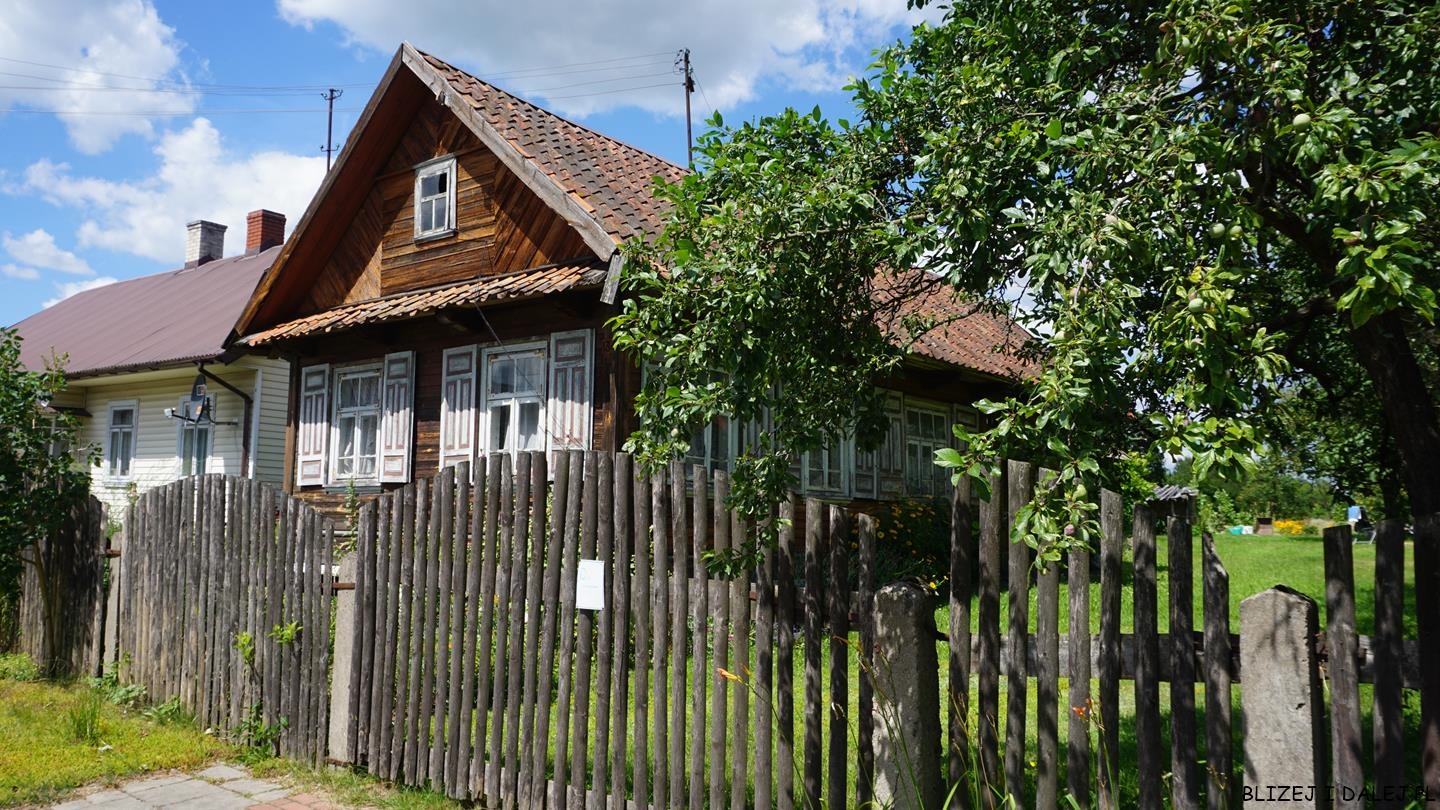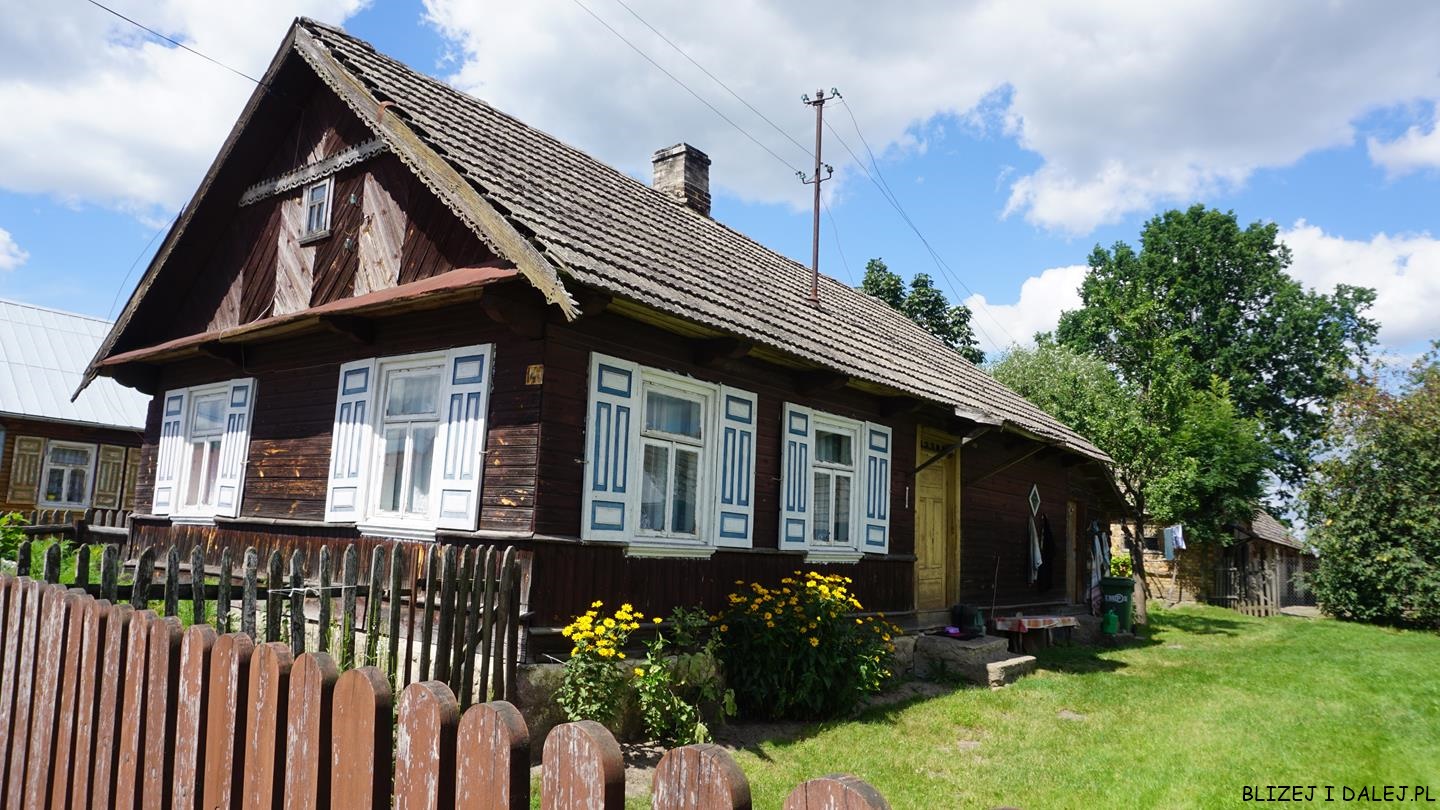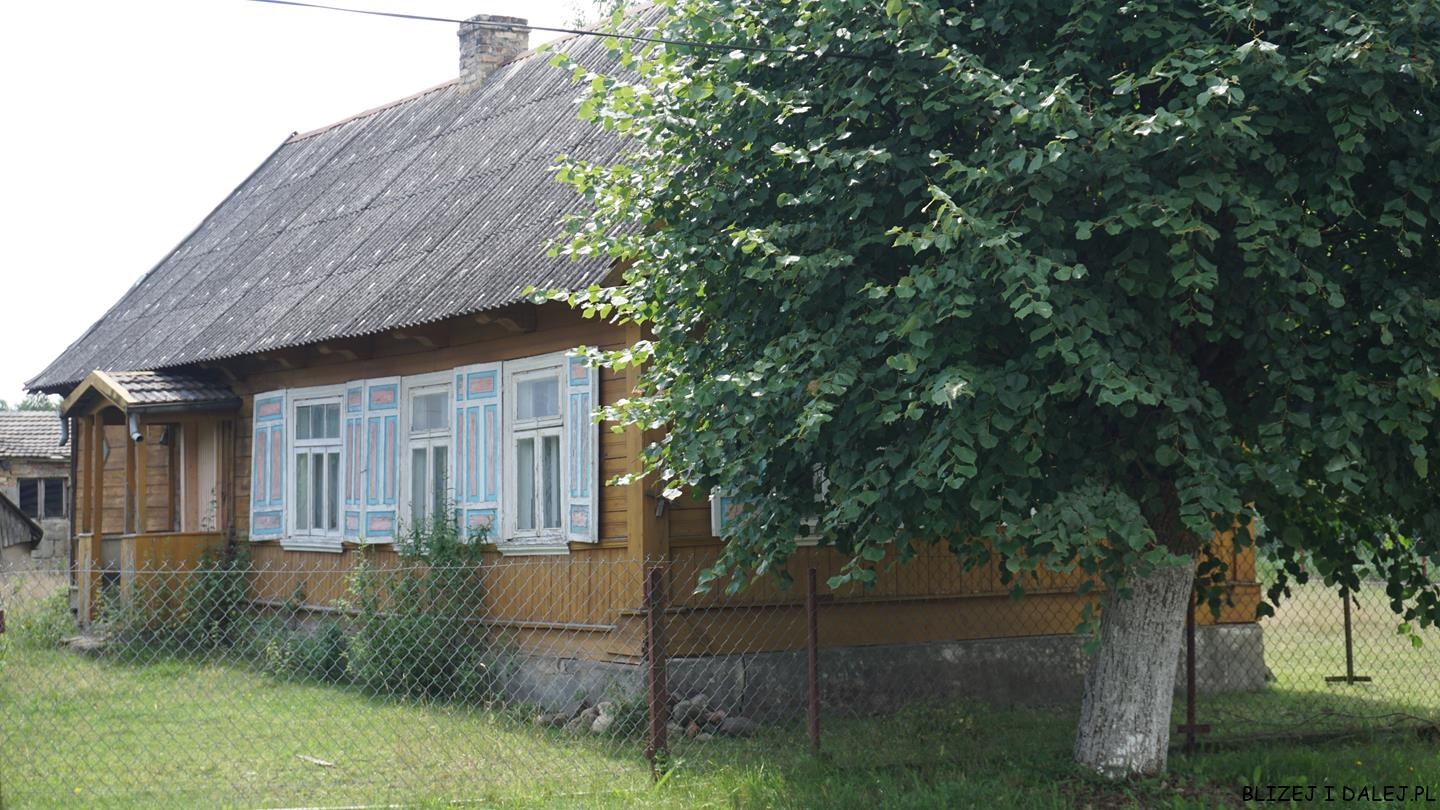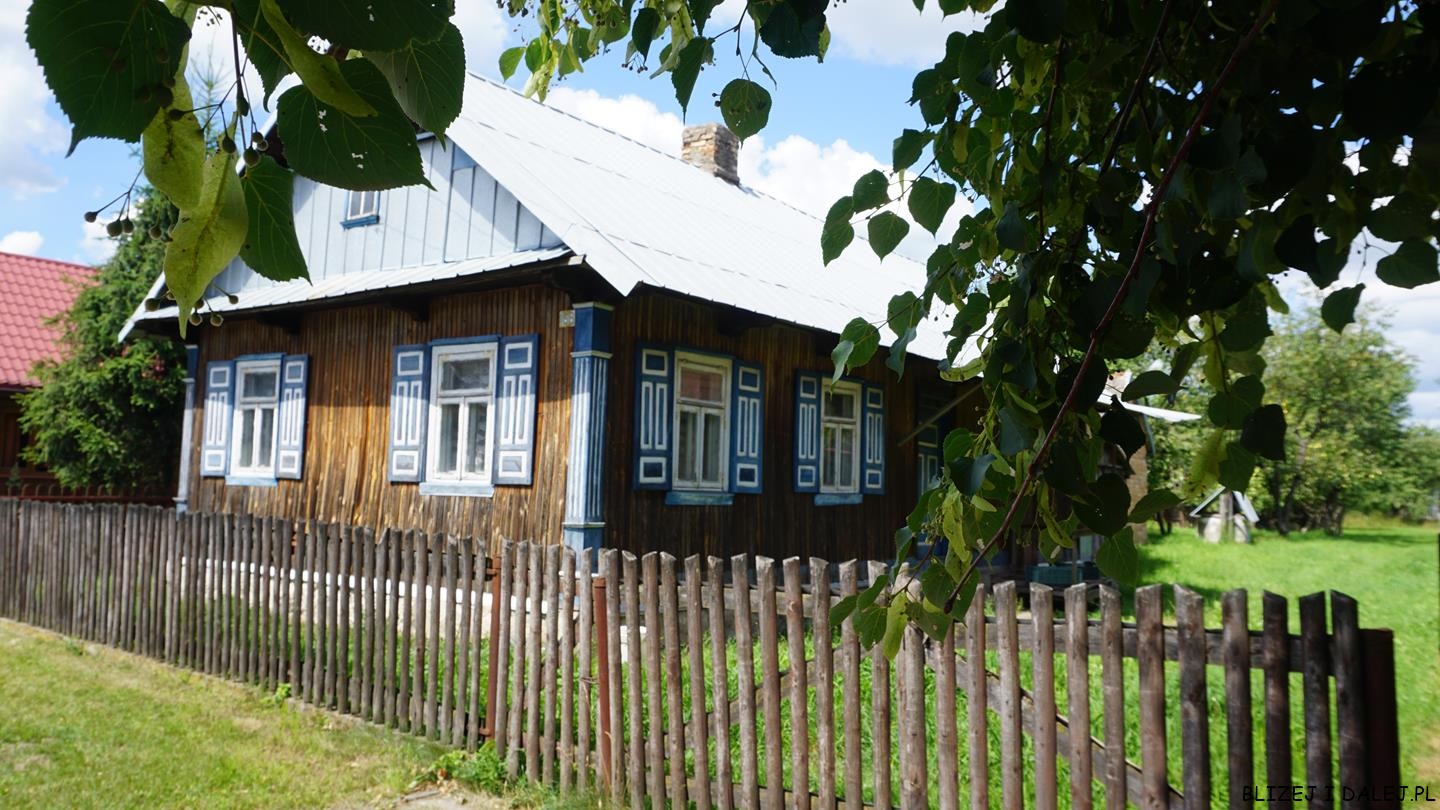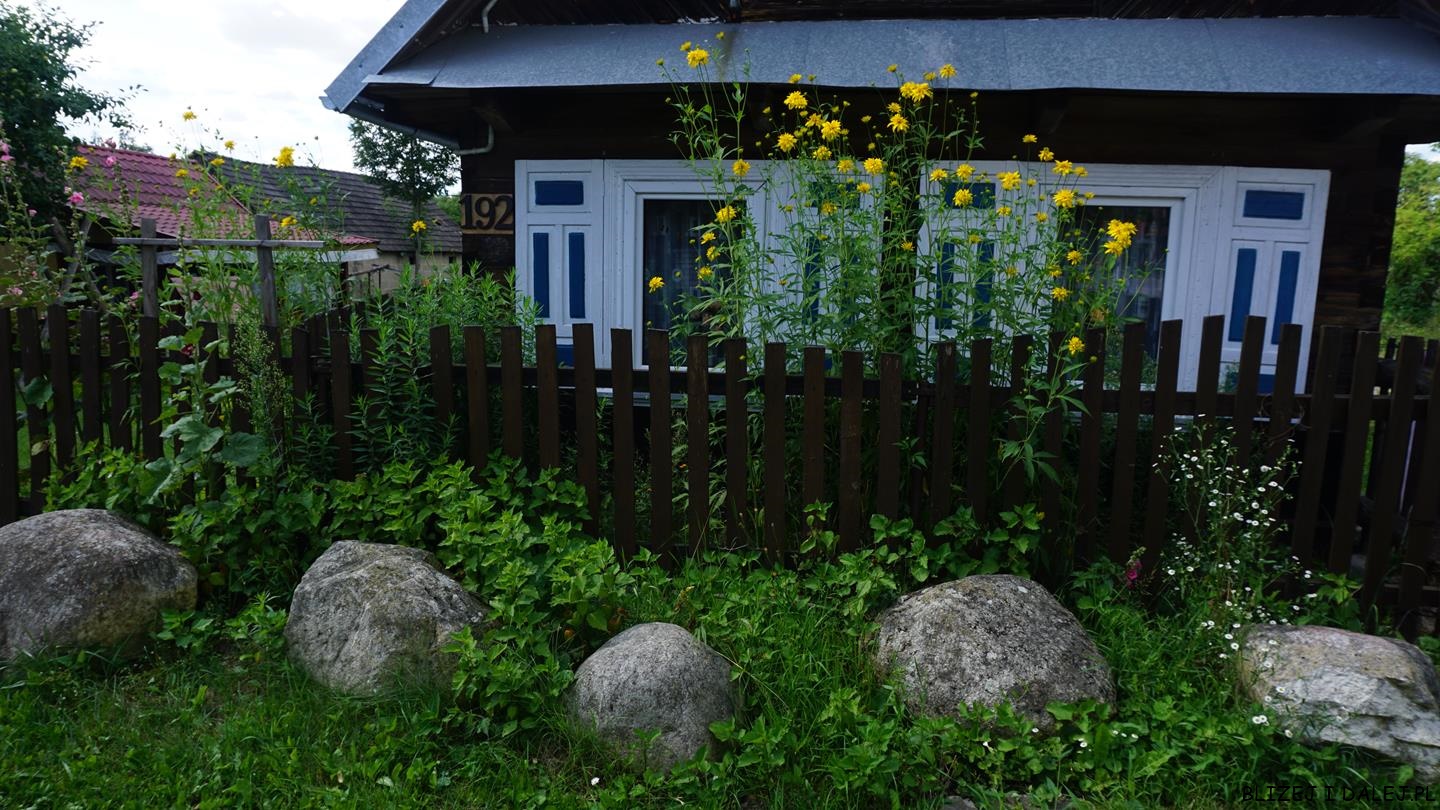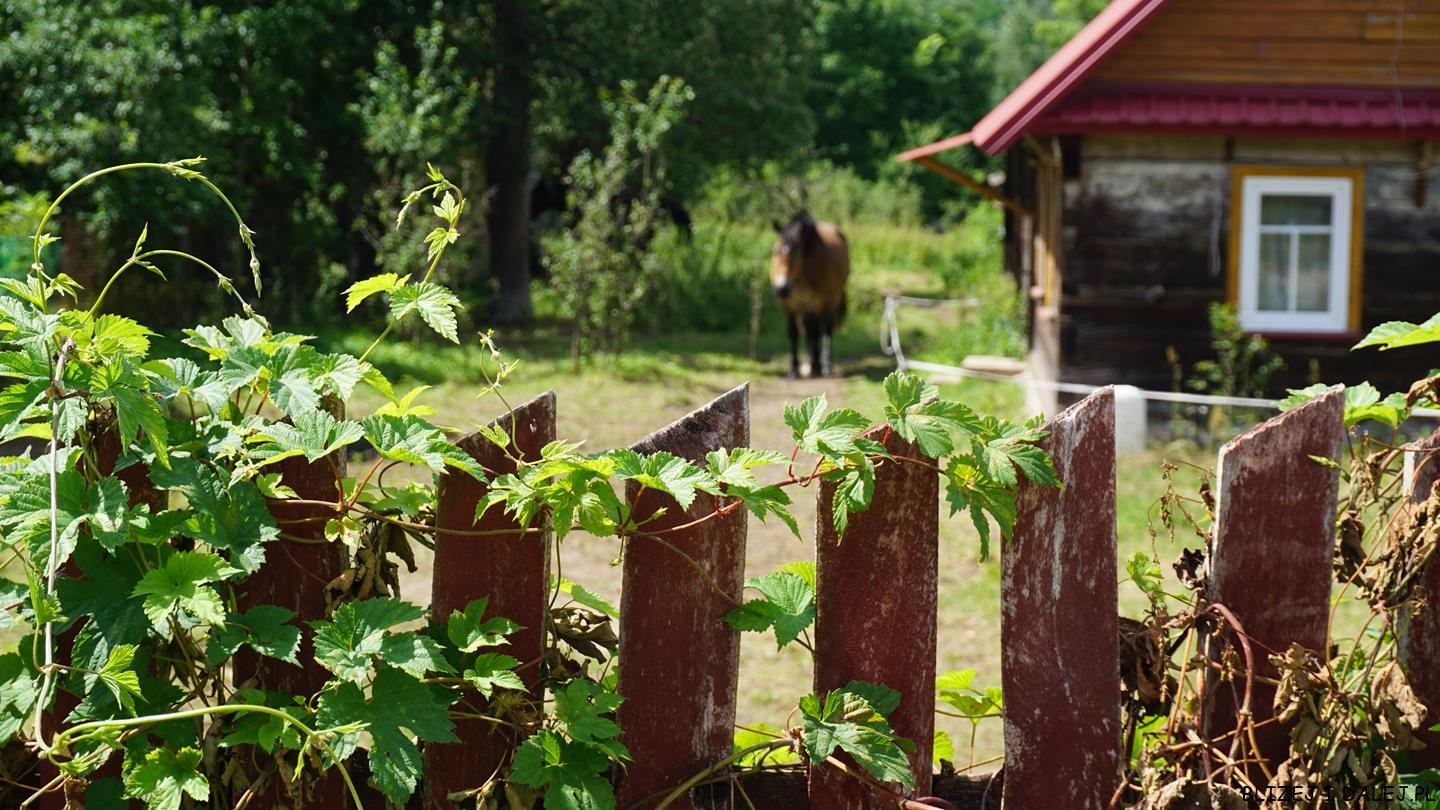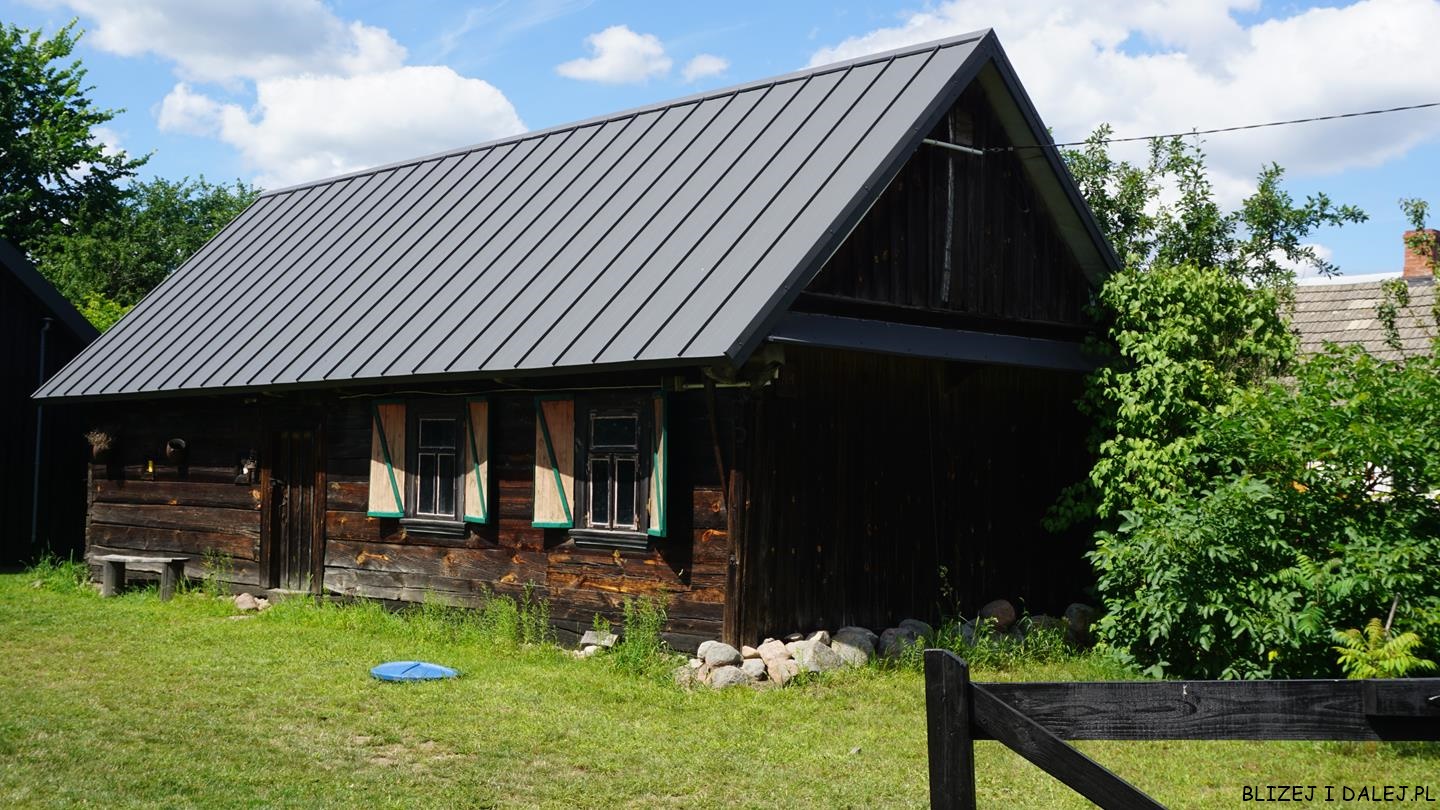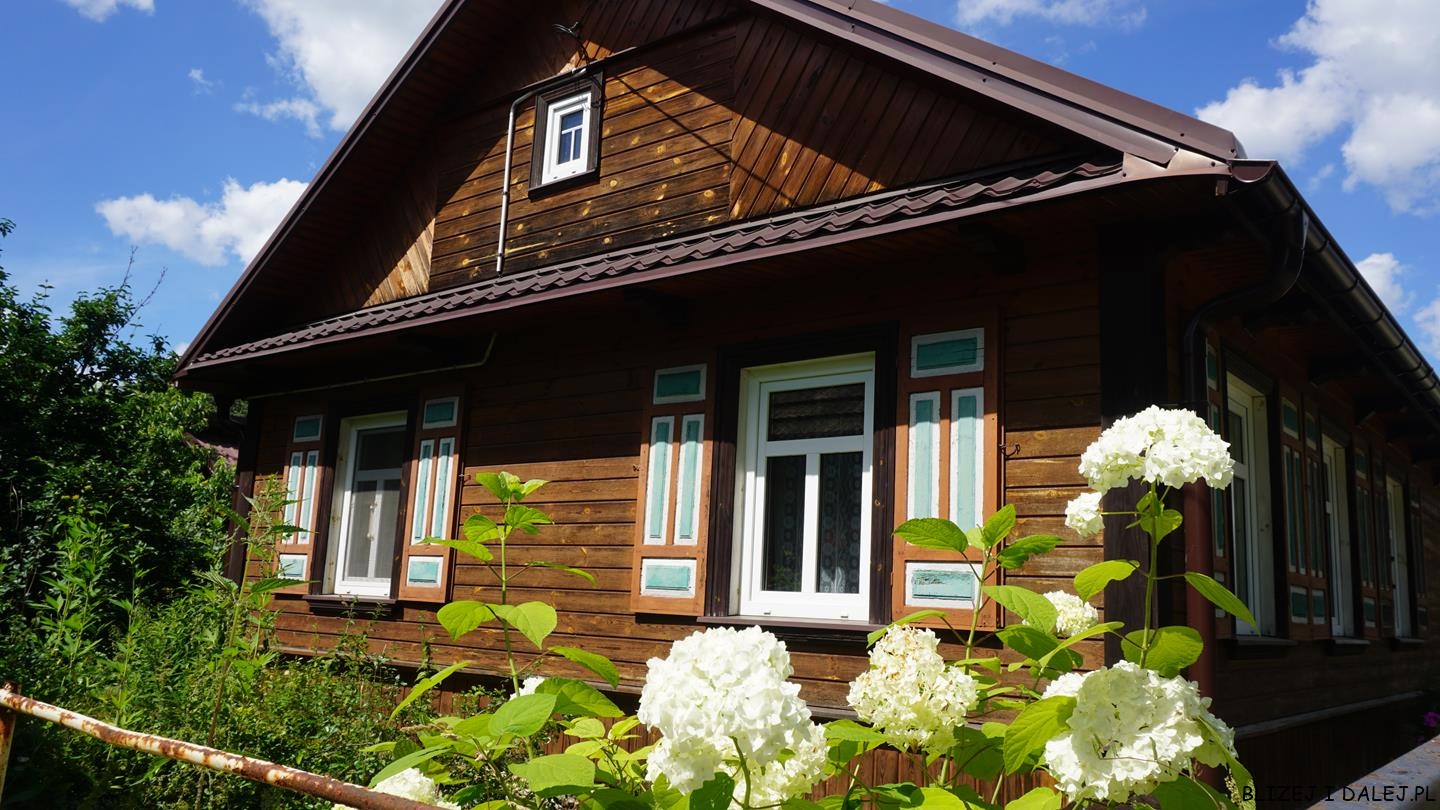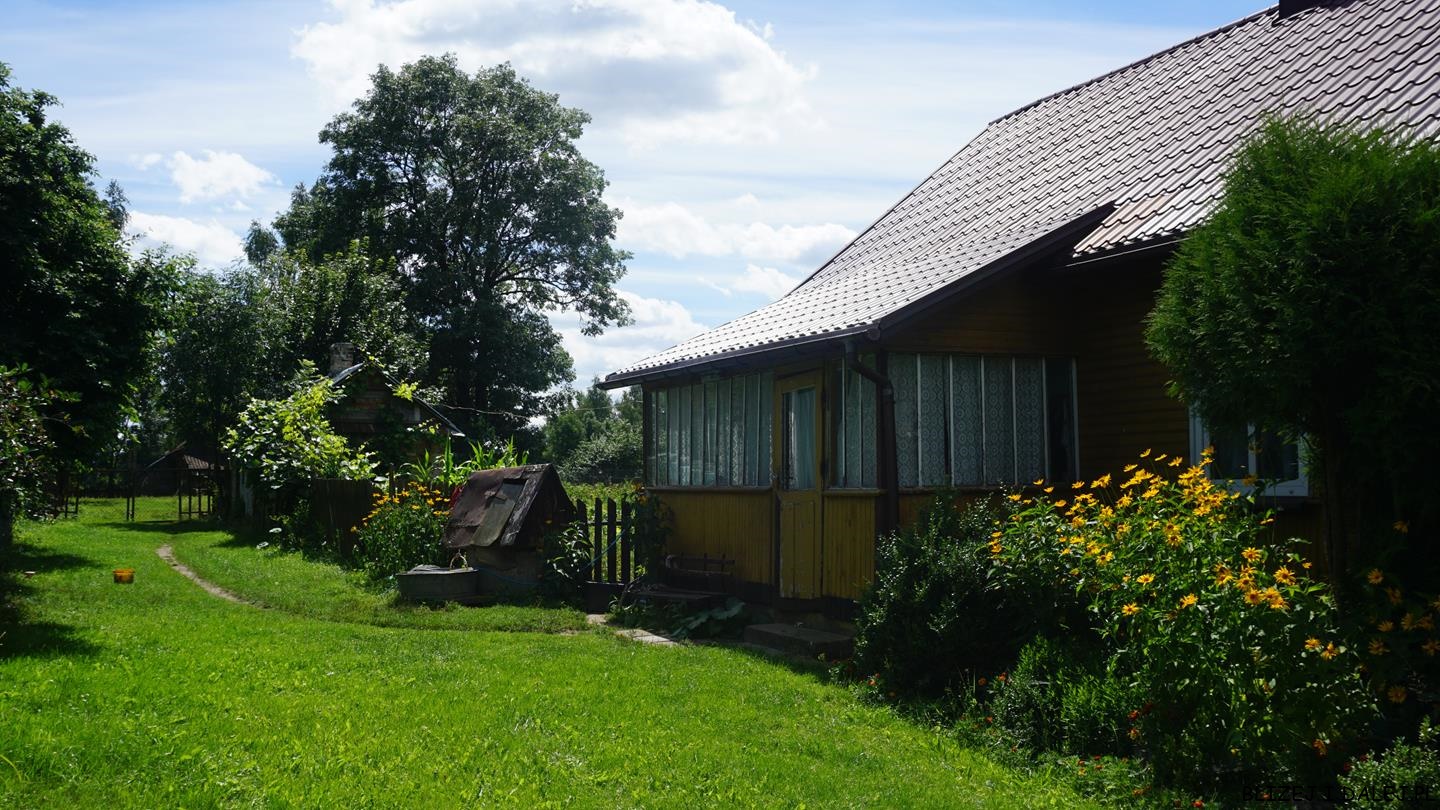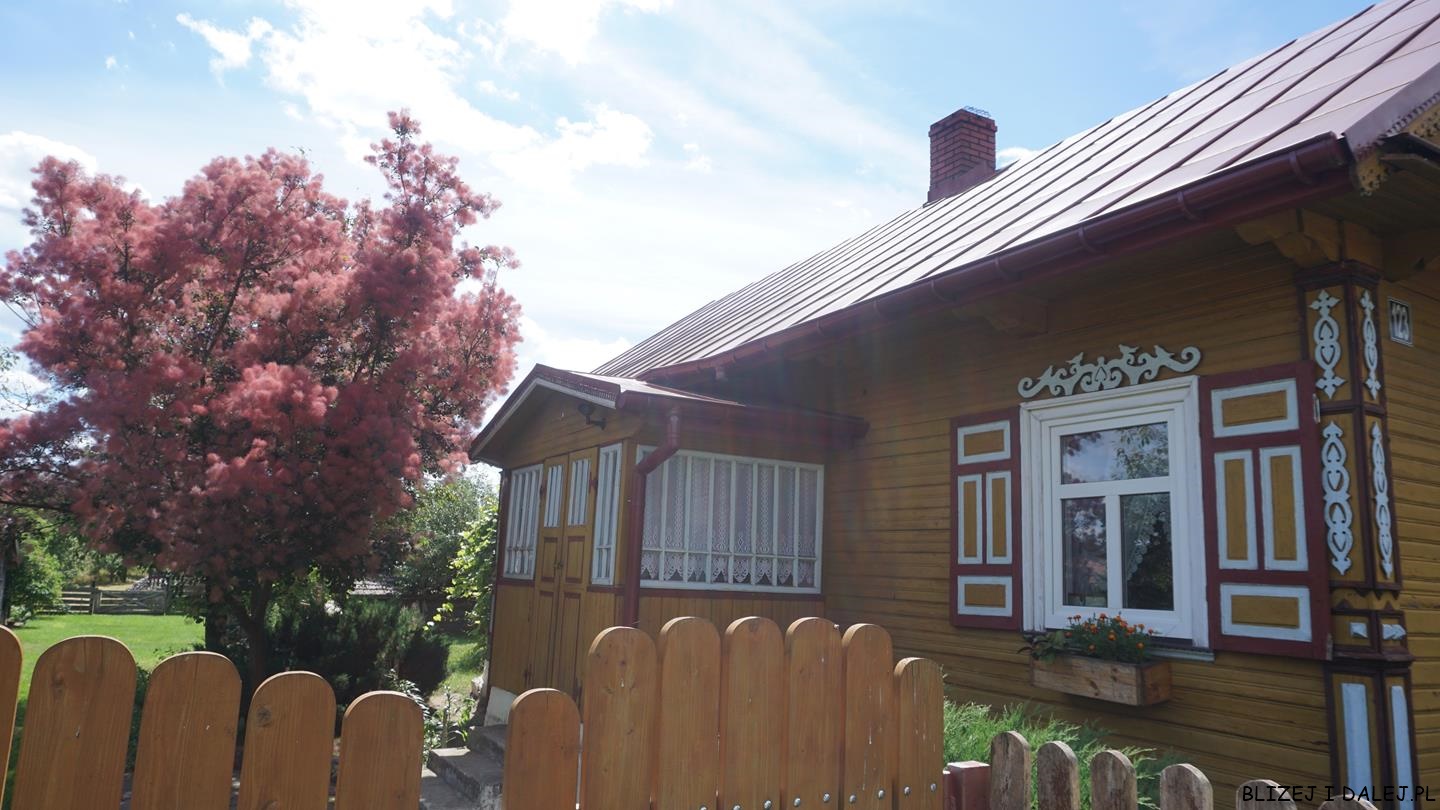 Warto wiedzieć, że kolory cerkwi mają dodatkowe znaczenie – przyjęło się, że kolor niebieski to cerkwie powierzone Matce Boskiej, kolor zielony ma związek z Duchem Świętym, natomiast kolor brązowy upamiętnia męczennika czy świętego. Podział jest dość umowny, bo to że dziś cerkiew jest niebieska nie znaczy że przy następnej wizycie nie będzie w innym kolorze – przyznaję, że nie wiem od czego to zależy ;)
Dla maluchów to też jest niezła gratka! Kury, gęsi, krowy, konie czy kozy… ileż tu zwierzaków można spotkać. Nam się poszczęściło i mieliśmy okazję pogłaskać dwutygodniową owieczkę – radość w oczach najmłodszego bezcenna! :) I bociany! Tu jest mnóstwo bocianów… byłam zachwycona! I tak jak w Supraślu (tutaj więcej) praktycznie się nie boją i przelatują tuż nad głowami ;)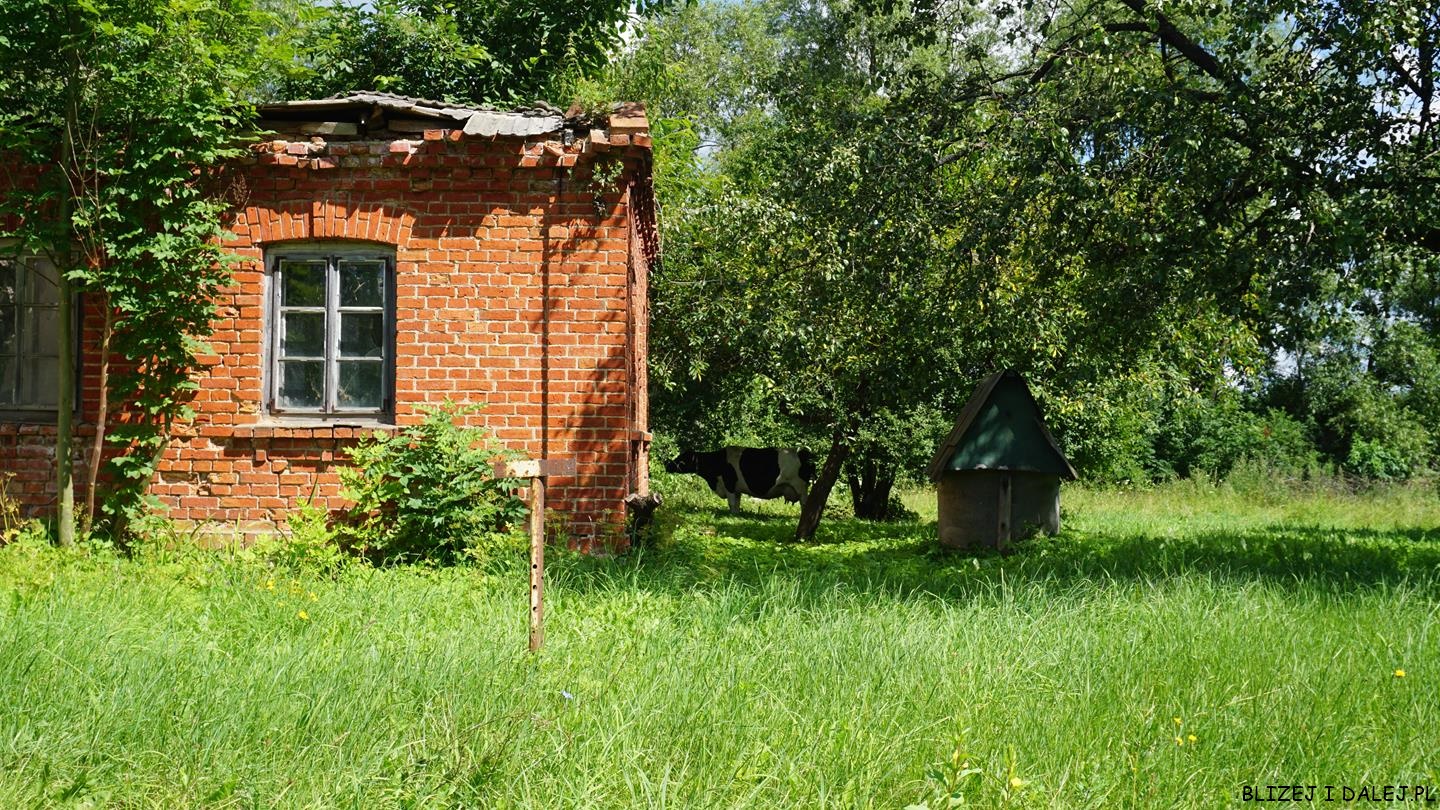 Pamiętajcie proszę, że domy są zamieszkałe – jeśli bardzo Wam się spodoba jakieś domostwo zapytajcie o zgodę na wejście na teren, nawet jak brama jest otwarta i teoretycznie zaprasza do wejścia ;)
Jak dysponujecie większą ilością czasu i nie macie na pokładzie zniecierpliwionego malucha to warto zajrzeć także do wsi Ciełuszki, Pawły czy Kaniuki… A także do skitu w Odrynkach – jest to prawosławna pustelnia ulokowana na niewielkiej wyspie pośród łąk i rozlewisk Narwi. Miejsce to oddalone jest od Krainy Otwartych Okiennic raptem 15km, więc jeśli tylko czas pozwoli to warto :)
Powiedzieć, że do Krainy Otwartych Okiennic miałam nie po drodze to jak nic nie powiedzieć ;) Od dobrych kilku lat wybierałam się w to miejsce, jednak zawsze coś stawało na drodze… Na szczęście w końcu nadszedł dzień, kiedy dotarłam tu i ja! Czy mi się podobało? No ba! Jest tu wszystko co potrzebne, aby spędzić cudny dzień w pięknych okolicznościach zarówno architektury jak i przyrody. Jeśli ktoś jest obeznany z podlaską wsią to może czuć lekki niedosyt… co nie zmienia faktu, że warto zajrzeć w ten uroczy, podlaski zakątek :)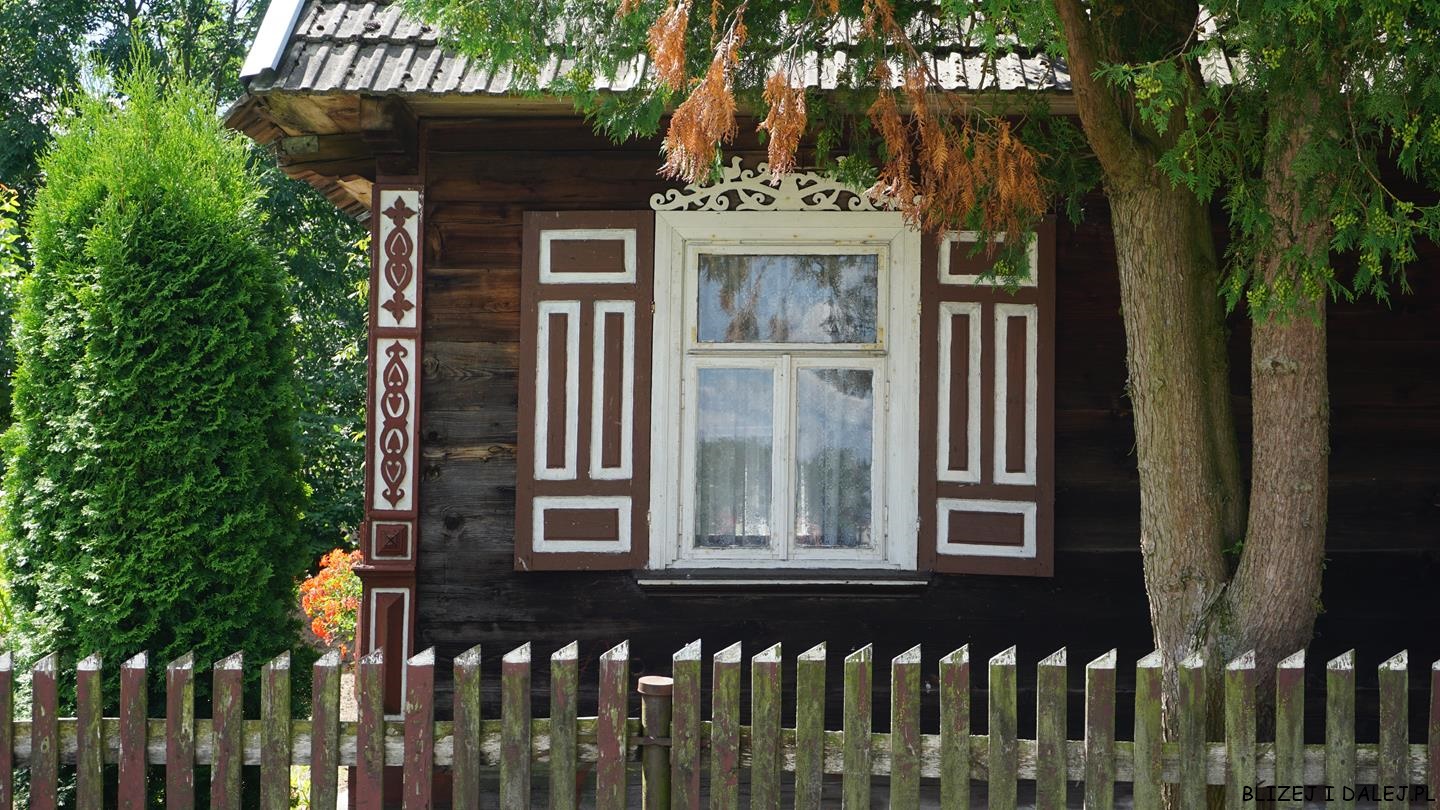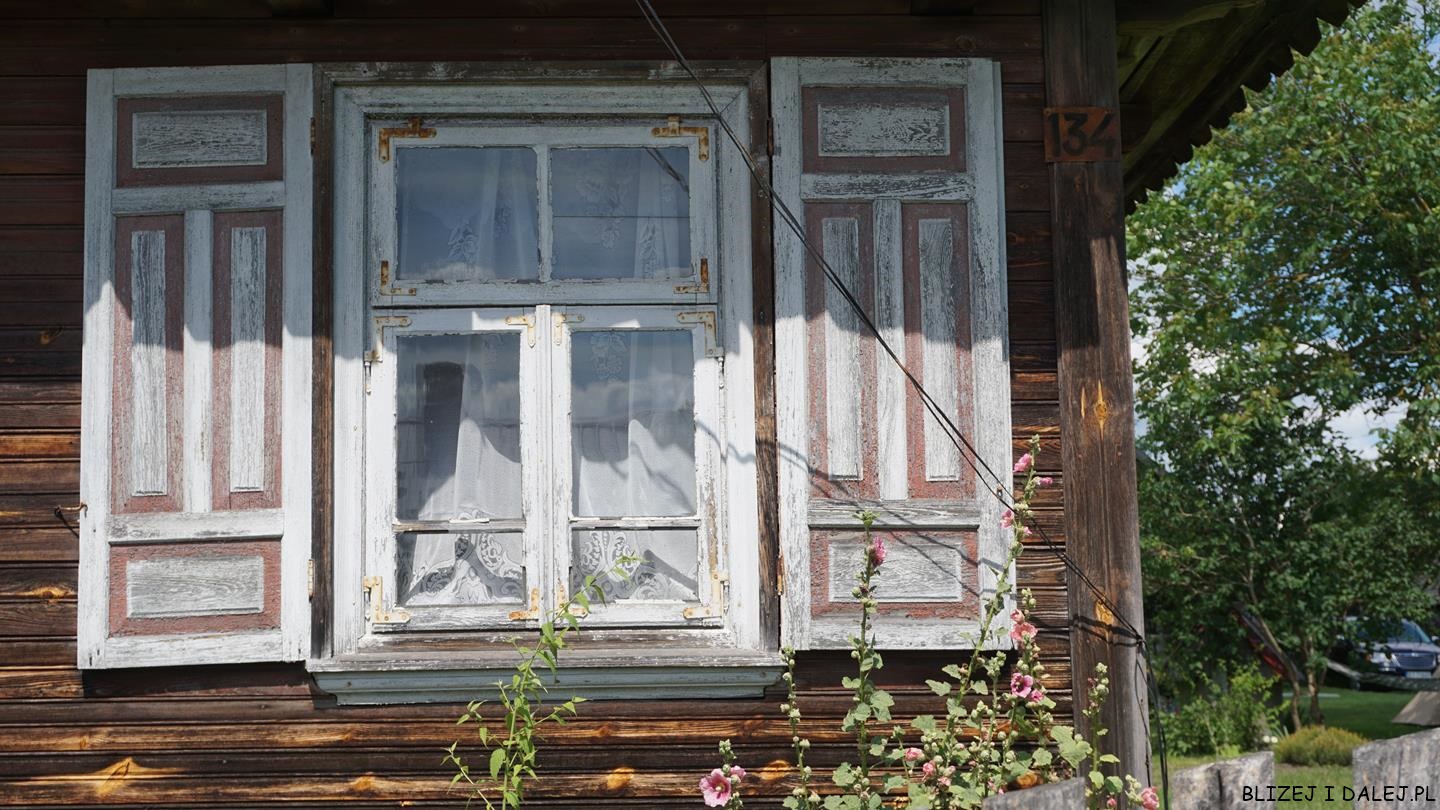 Więcej tekstów z województwa podlaskiego (tutaj).
---
You might also like