Słyszeliście kiedyś o wulkanach błotnych? I to dodatkowo w Rumunii? Ja aż do momentu przygotowywania wyjazdu nie miałam o nich pojęcia… prawdopodobnie przespałam jakieś zajęcia z geografii, cóż nie pierwszy to już raz ;)
Rezerwaty wulkanów błotnych w okolicy Buzau i Berca są dwa: Vulcanii Noroiosi de la Paclele Mari i Vulcanii Noroiosi de la Paclele Mici – jako pierwsze odwiedzamy Paclele Mari, czyli wielkie wulkany. Przy wejściu wita nas brodaty, starszy pan słowami "dzień dobry"… jeszcze nie weszłam na teren a już mi się podoba :)
Po wejściu na teren rezerwatu przenosimy się w zupełnie inny świat. Praktycznie zero roślinności, zastygnięte, spękane błoto pod stopami i wielki stożek na środku z bulgocącym kraterem… A wokół spękana ziemia we wszystkich odcieniach beżu i szarości oraz jeszcze płynne błoto ściekające po zboczu… nieziemskie wrażenie – zobaczcie sami :)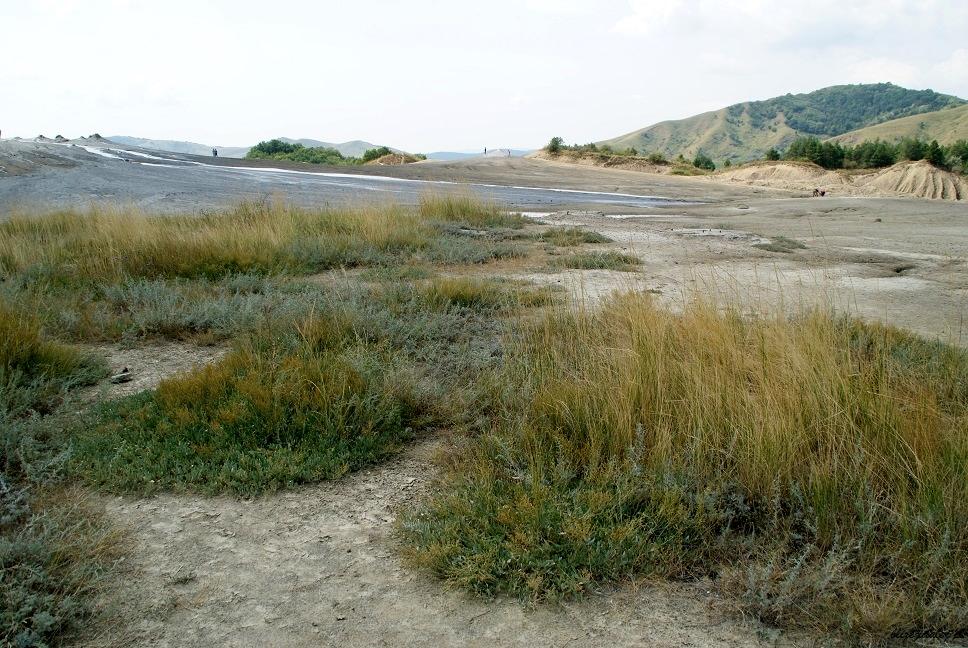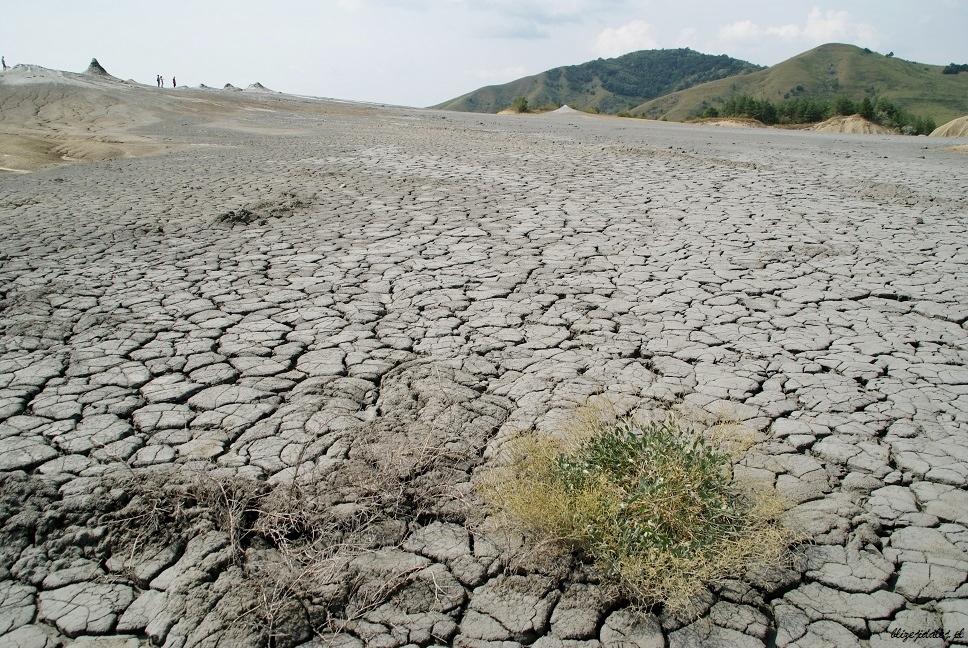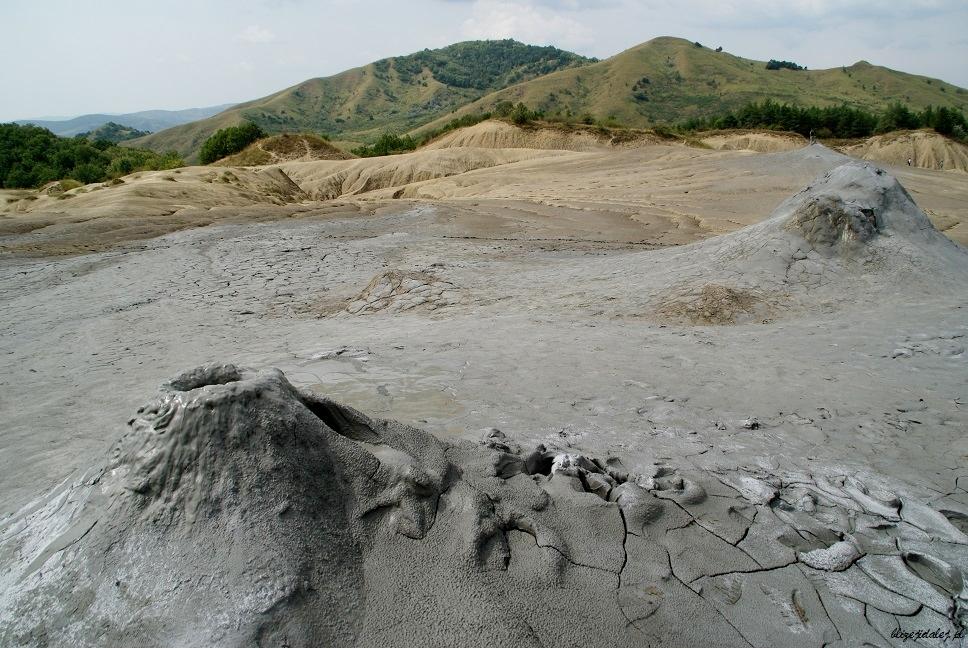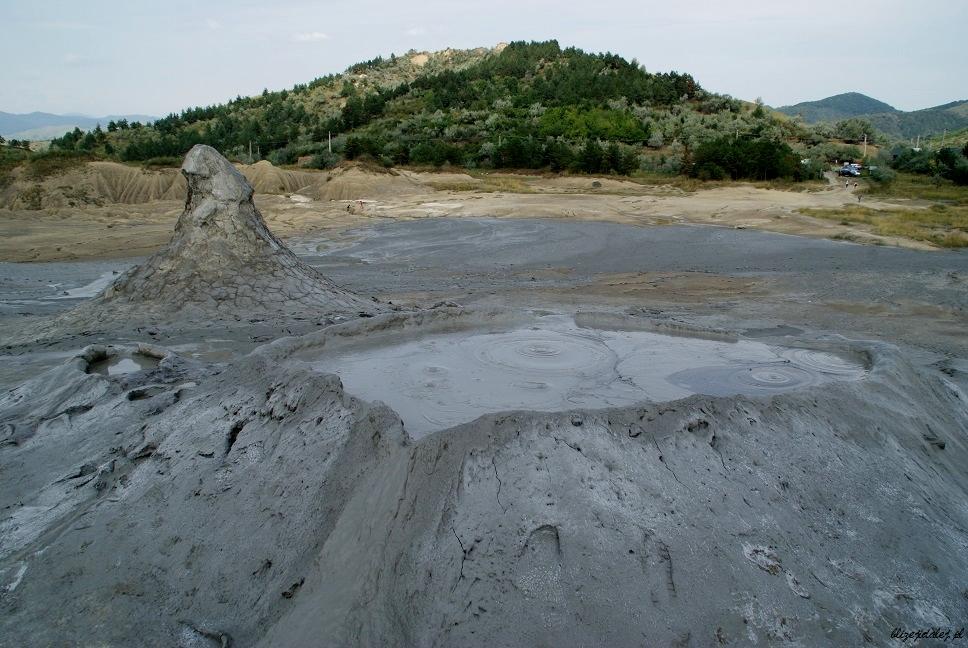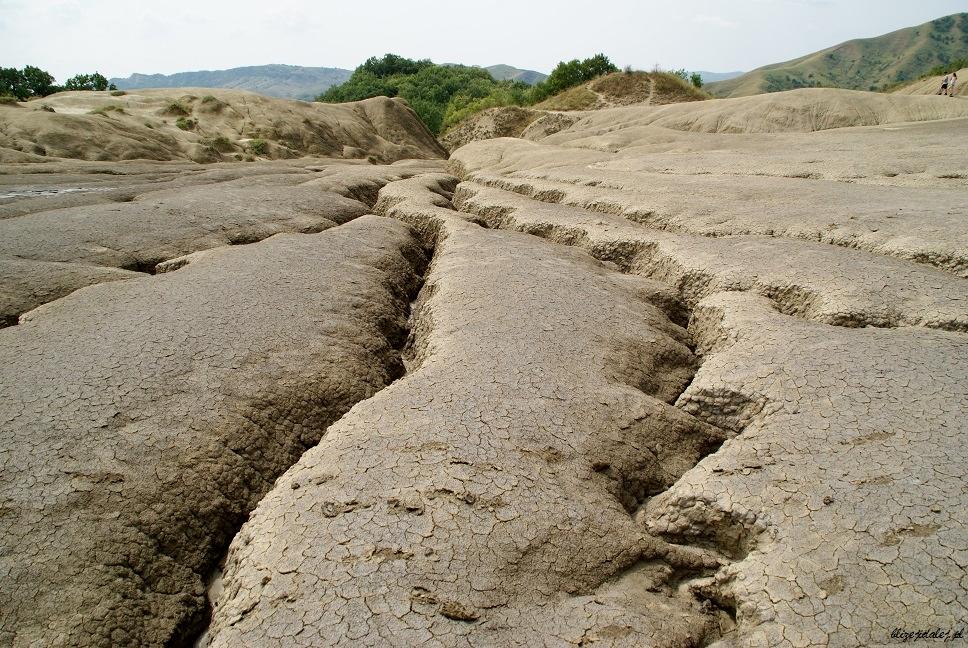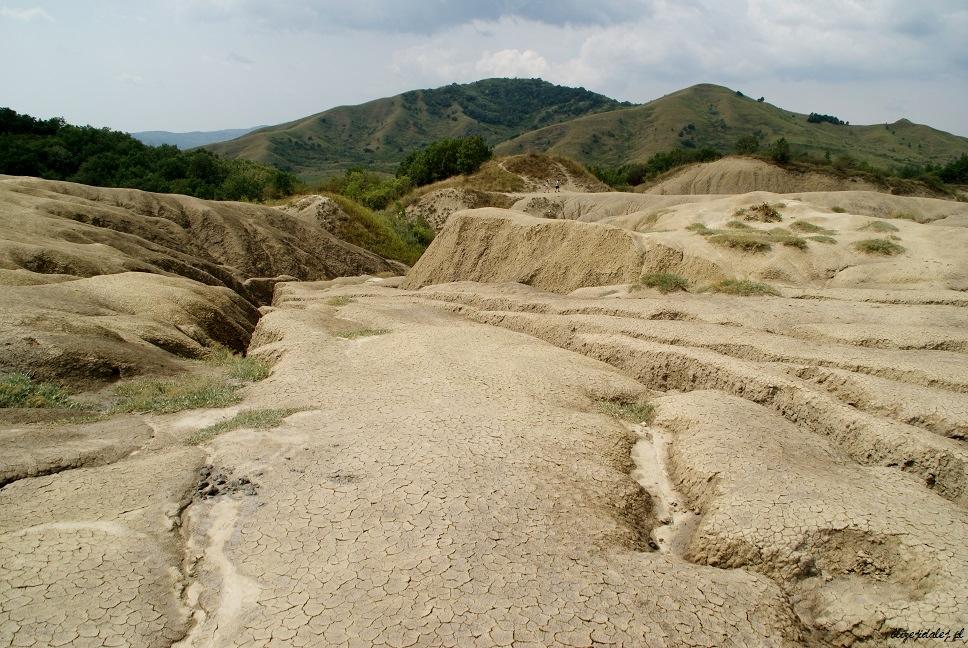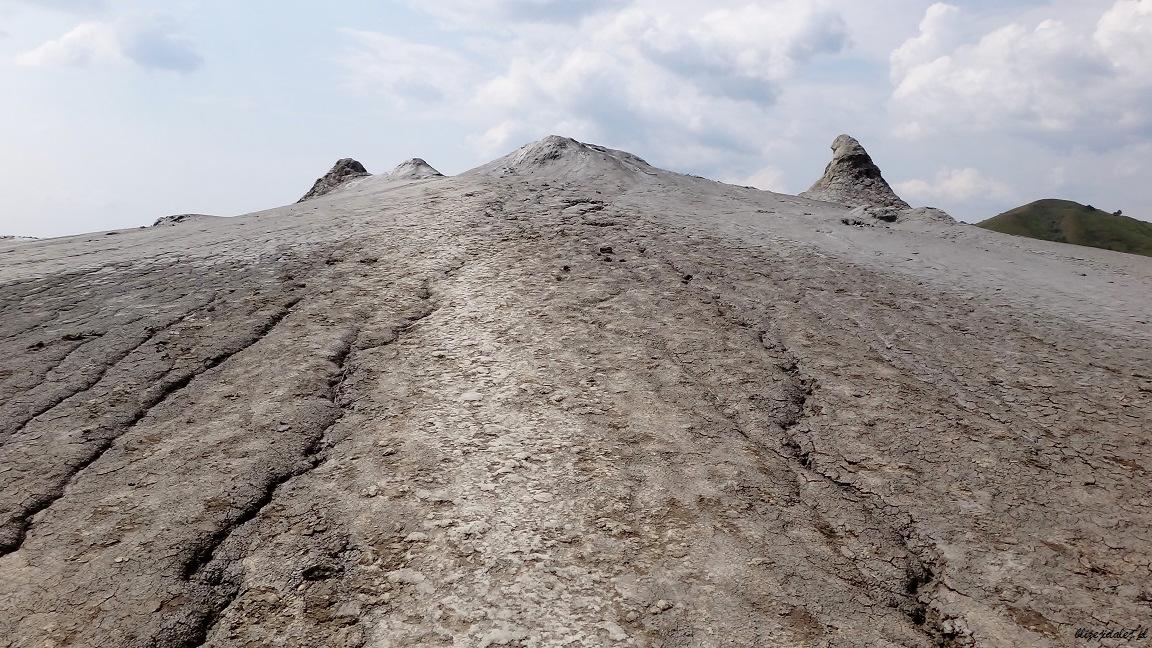 Po około godzinie spędzonej wśród bulgoczących i plujących co jakiś czas błotem kraterów i stożków, po przejściu chyba wszystkich możliwych punktów widokowych postanawiamy jechać do Paclele Mici, innymi słowy małych wulkanów. Zostawiamy auto na parkingu około pół kilometra od celu i spacerem udajemy się na miejsce.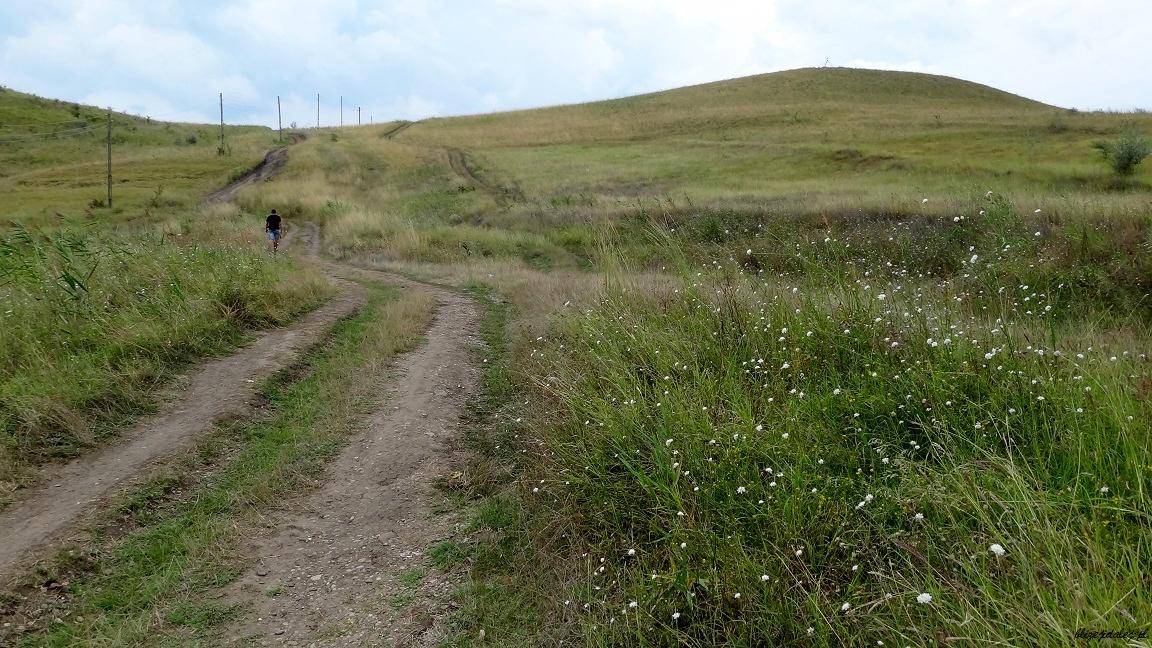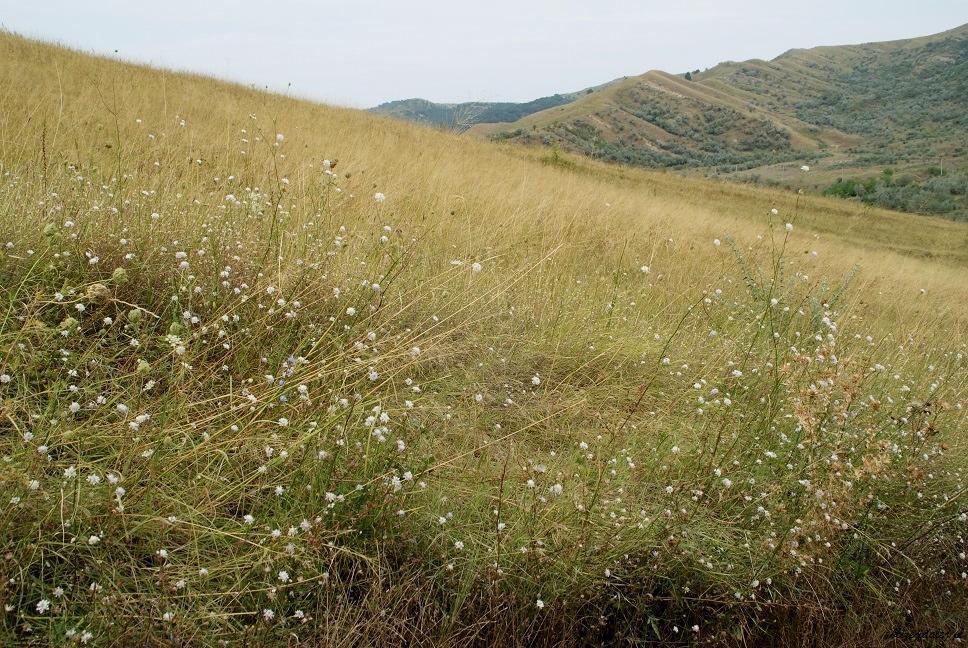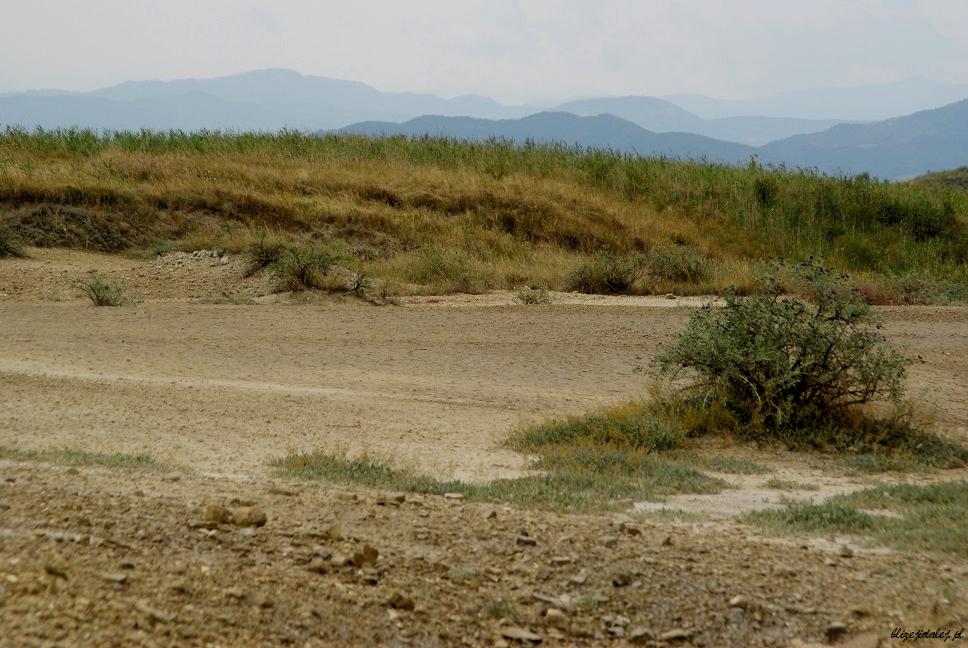 I tak jak Paclele Mari zwiedzaliśmy w otoczeniu wielu turystów, którzy ćwiczyli moją cierpliwość w oczekiwaniu na odpowiedni moment na zdjęcie tak tu cały teren był dla nas i tylko dla nas :) Myślałam, że skoro to są małe wulkany to widoki będą słabsze… a jest dokładnie odwrotnie! Rozległy teren, mnóstwo większych i mniejszych płaskich kraterów, kilka stożków czynnych oraz zasklepionych i ten wszechobecny dźwięk bulgocącego błota z każdej strony – niesamowite wrażenie!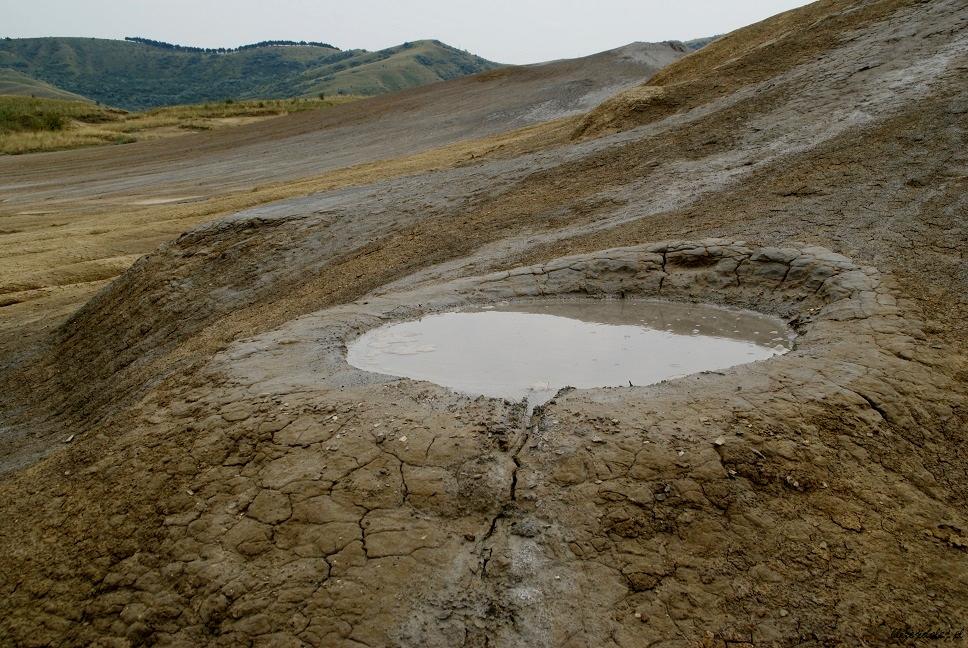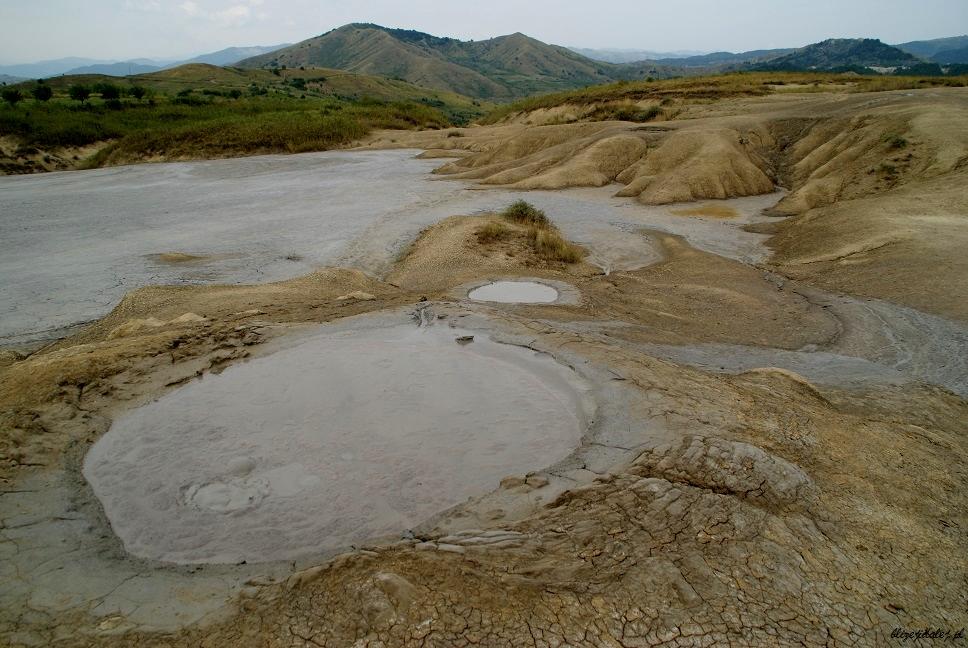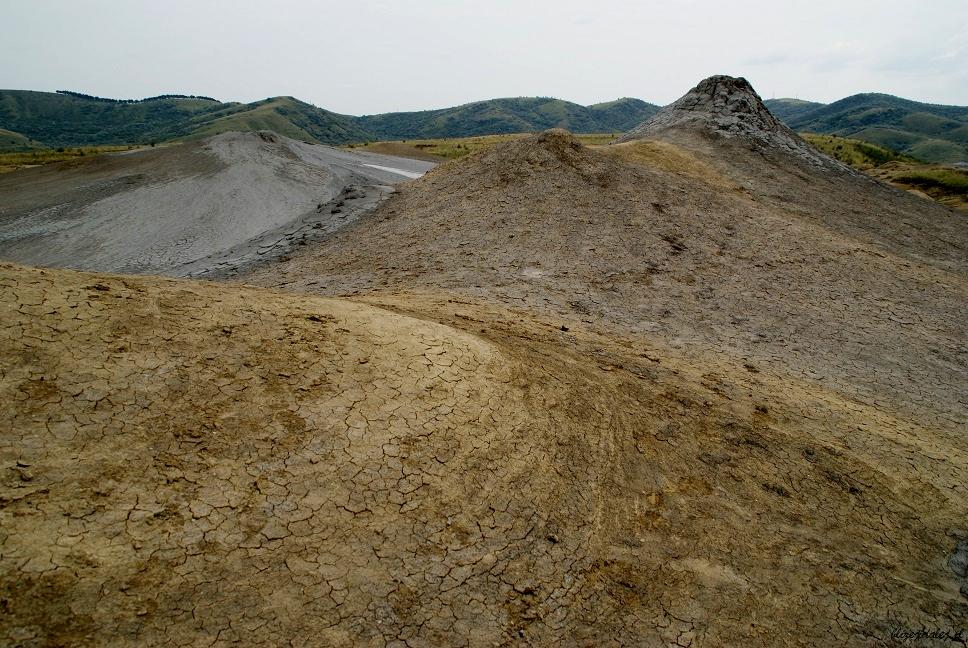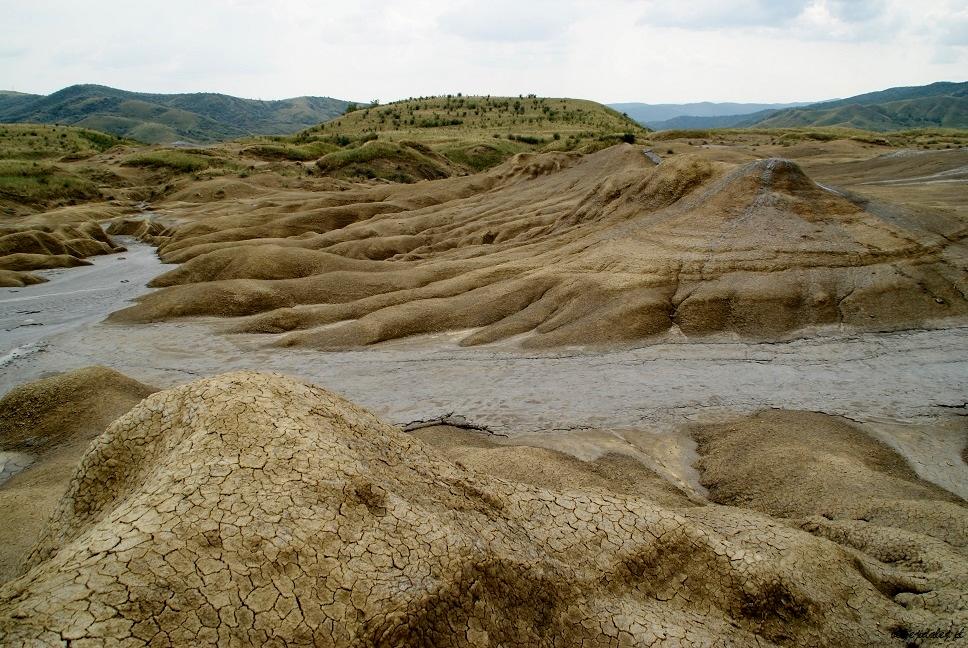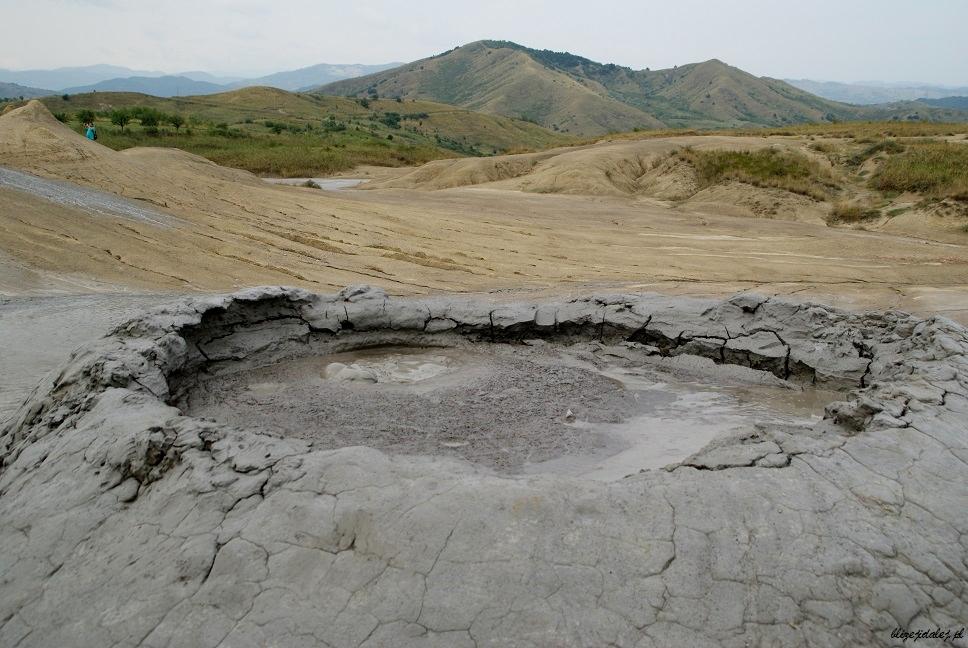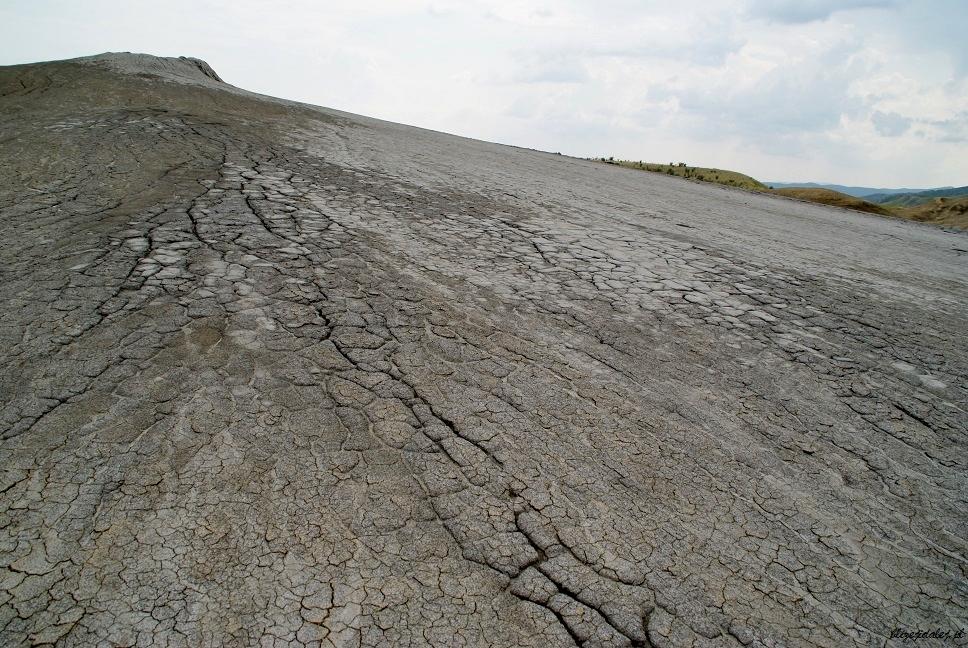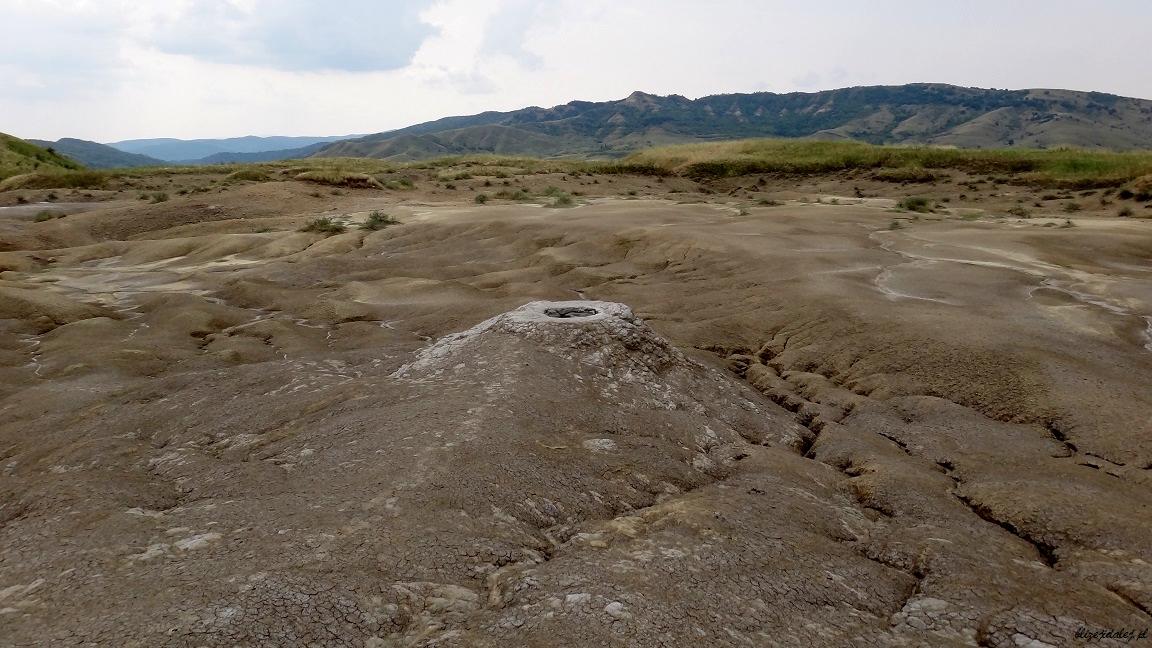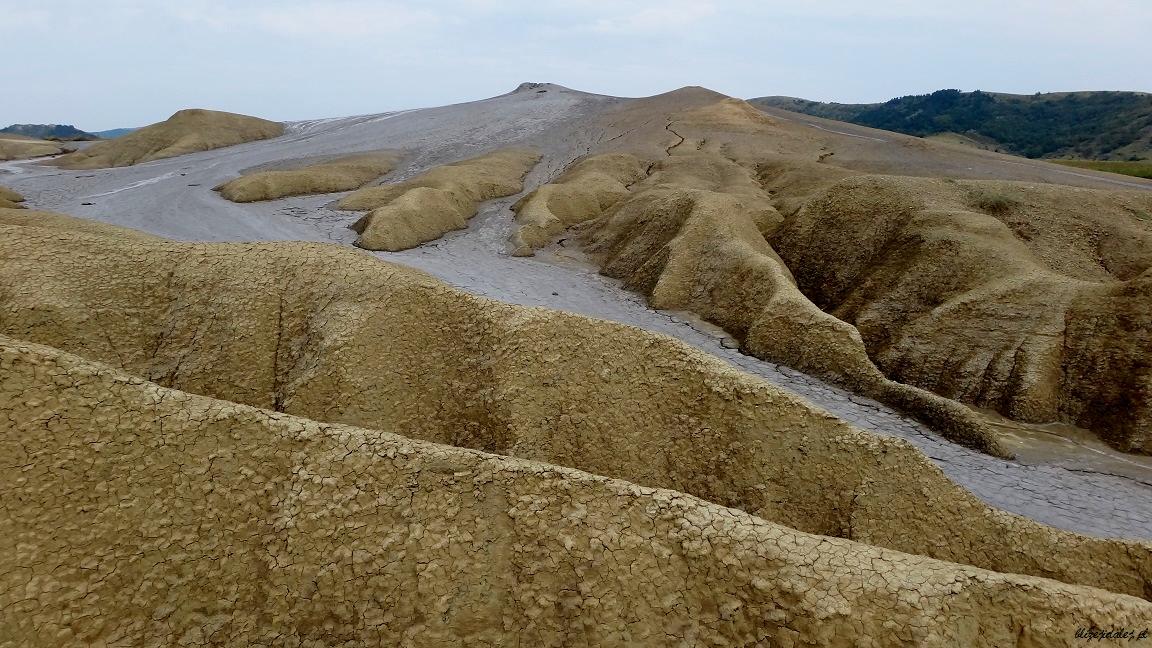 Iście księżycowy krajobraz niezależnie w którą stronę spojrzymy :) Tu spędziliśmy jeszcze więcej czasu, zachwyt widać od razu po ilości zdjęć – szaleństwo…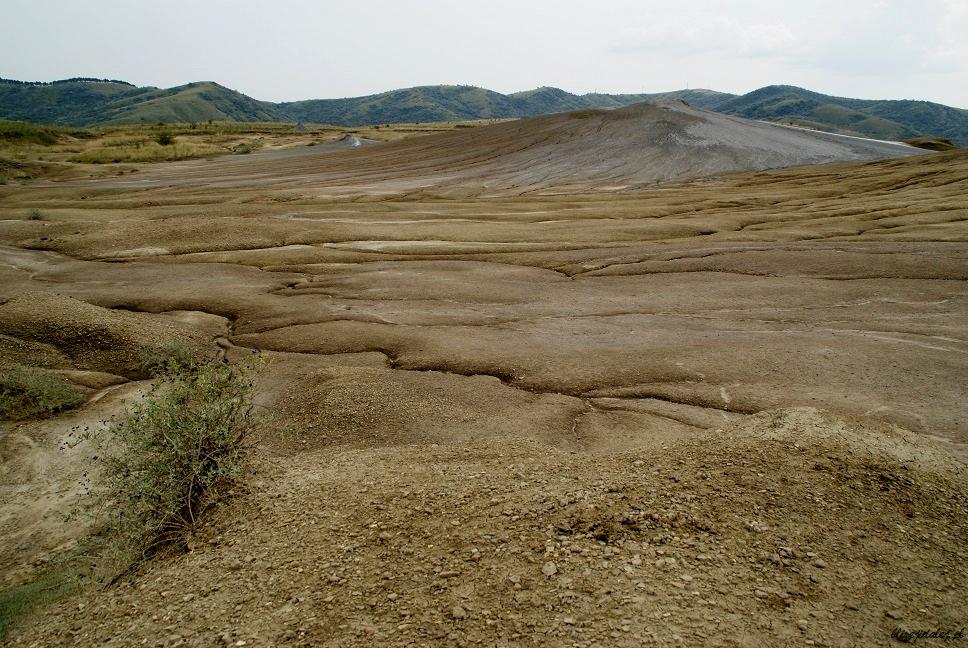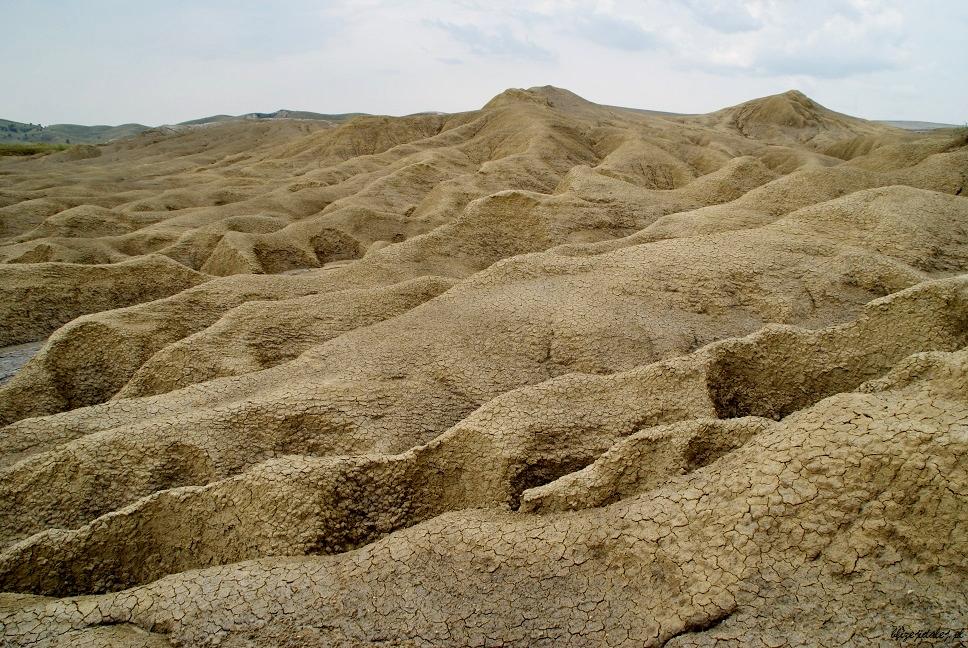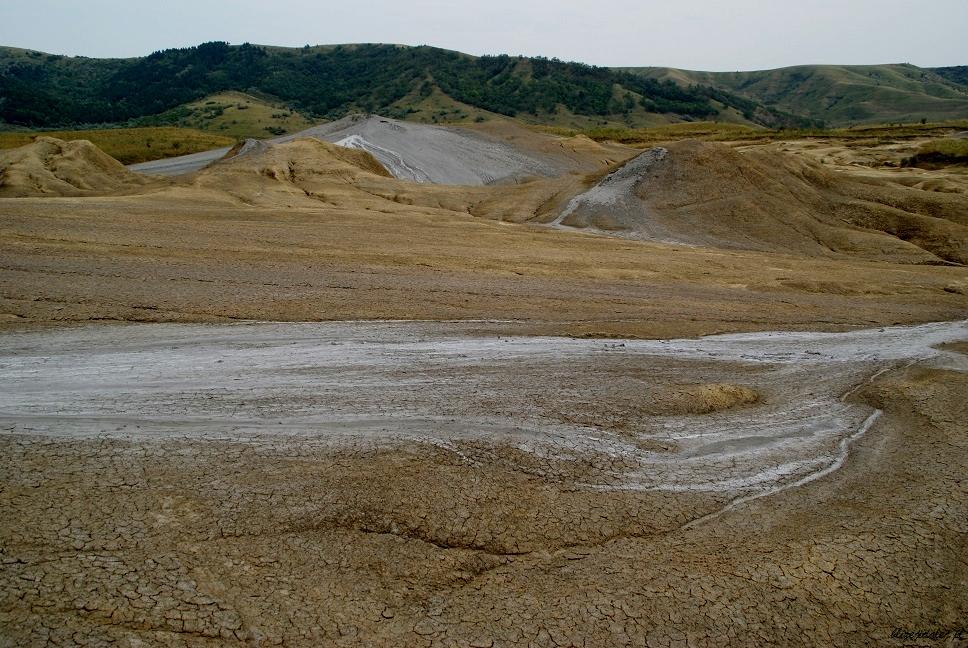 Pomiędzy Paclele Mari a drogą do Paclele Mici mijamy niewielki camping dosłownie w środku niczego – cudownie byłoby zostać tu na noc… niestety nie wiedzieliśmy wcześniej o tym miejscu i zarezerwowaliśmy nocleg w hotelu. Na campingu jest malutki sklepik, miejsce na grilla i najważniejsze: wokół cisza, spokój, góry i wulkany tuż obok :) Ja jeszcze jestem pod wrażeniem tego cudownego księżycowego krajobrazu! :)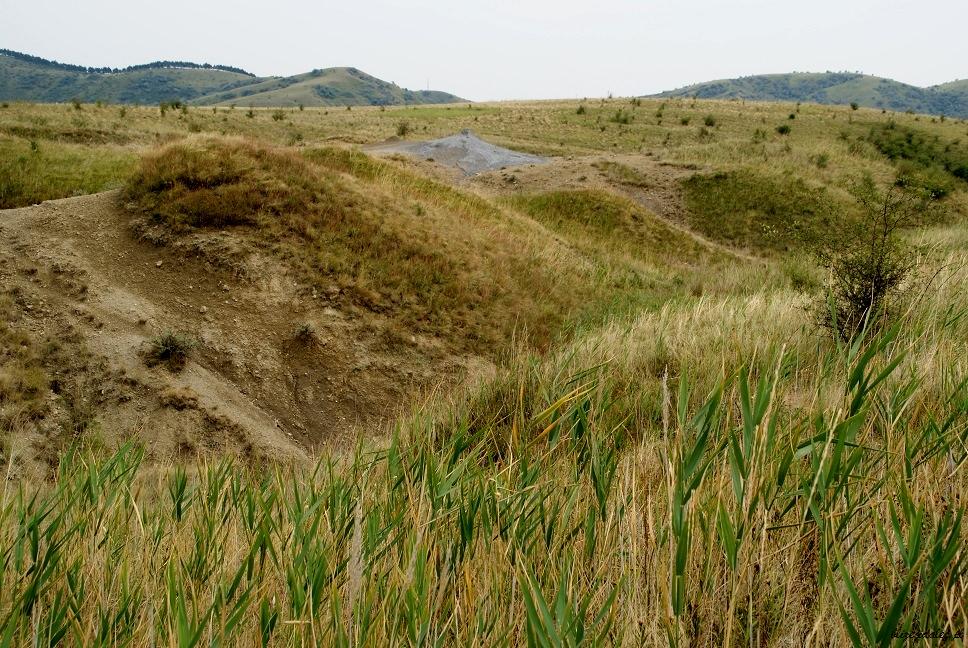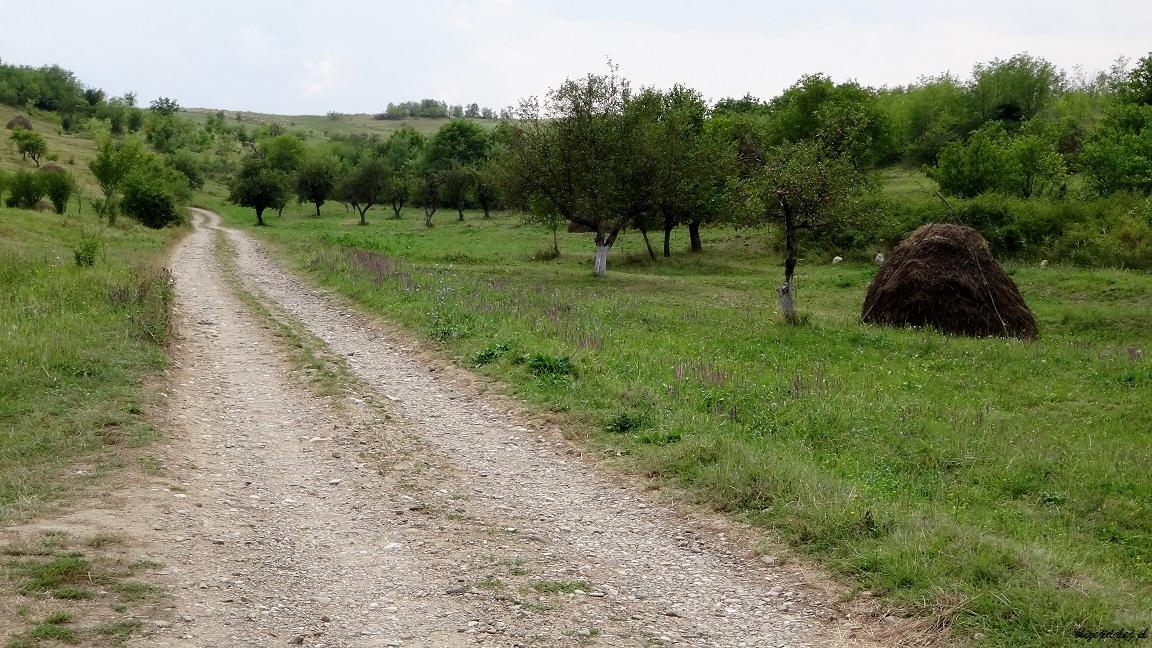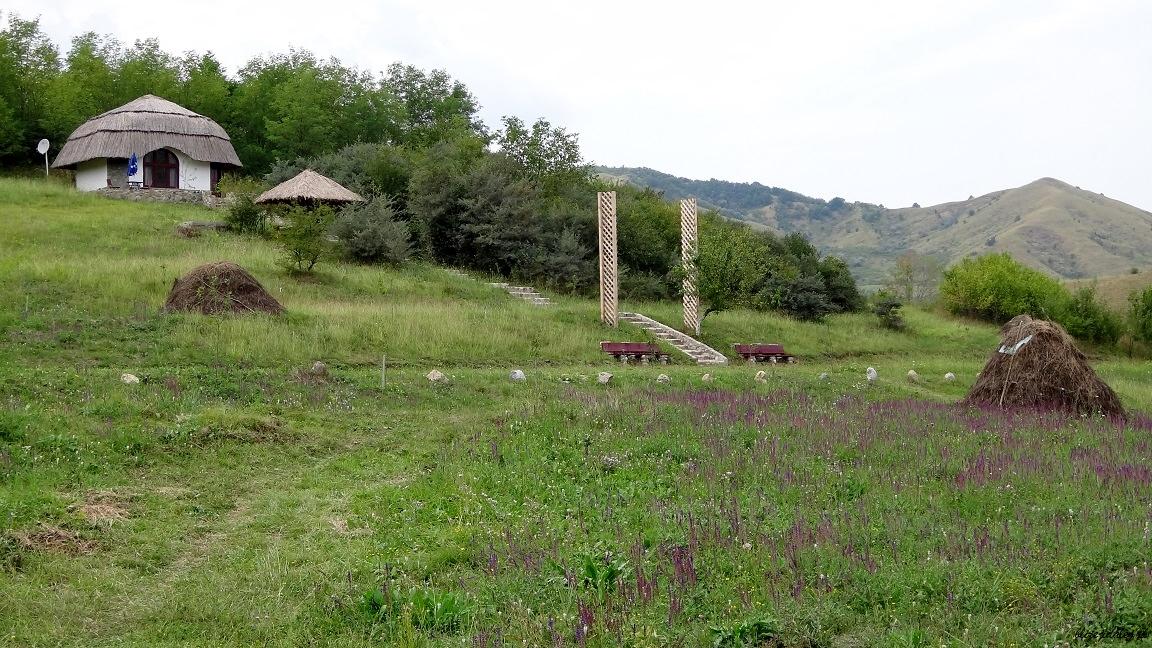 Jak dojechać do wulkanów błotnych? Pierwsza ważna rada: nie kieruj się znakami ;) W zależności jaki znak zauważysz pierwszy, możesz wylądować na szutrowej drodze, która chwilowo jest nieprzejezdna… Nie ma potrzeby męczyć siebie i autka skoro pod praktycznie samo wejście do rezerwatu można dojechać asfaltem :) A więc zaczynamy w Berca, do którego dostaniemy się bez problemu, następnie kierujemy się drogą 102F na Joseni, dojeżdżamy do Policiori i zmieniamy drogę na 220A. Na pierwszym rozjeździe jest wielki znak: w lewo na Mari, w prawo (dla mnie prosto) na Mici i jesteś u celu! A jeśli jakimś sposobem jednak się zgubisz, to pytaj o vulcanii Noroiosi i miejscowi pomogą :)
A gdzie znajdziemy podobną atrakcje? Najbliższa w Azerbejdżanie, a inne wulkany błotne także w Nowej Zelandii, Wenezueli czy USA.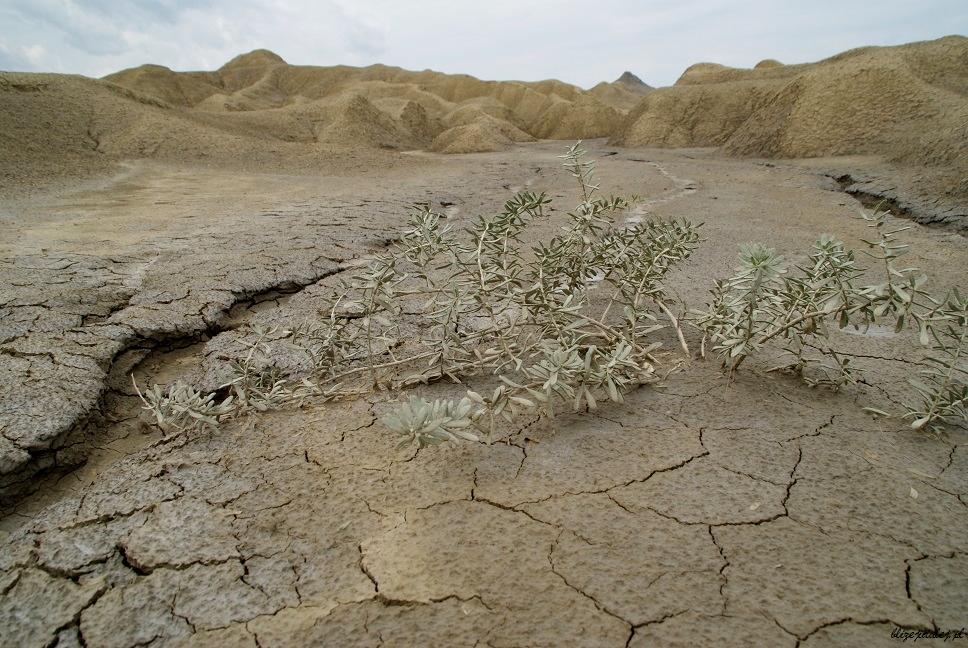 Dodatkowe informacje:
Wejście na teren rezerwatu Paclele Mari kosztuje 4zł/osoba, dojazd asfaltem pod parking tuż przed wejściem.
Wejście na teren rezerwatu Paclele Mici to także koszt 4zł/osoba, jednak tu asfaltem dojedziemy na parking oddalony od wejścia o ok. 0,5km. Ostatnie 0,5km można przejechać autem tyle że po piachu i dołach, parking jest tuż przed wejściem.
Na terenie rezerwatu nie można palić z uwagi na wydobywający się łatwopalny gaz (metan).
---
You might also like