Plaza de Espana czyli Plac Hiszpański w Sewilli to jeden z ważniejszych zabytków miasta, który zachwyca swoim rozmachem! Został zbudowany w XX wieku na podstawie projektu znanego, hiszpańskiego architekta Annibala Gonzalesa. Znajduje się na terenie parku: Parque de Maria Luiza, a dostaniemy się do niego spacerem ze ścisłego centrum.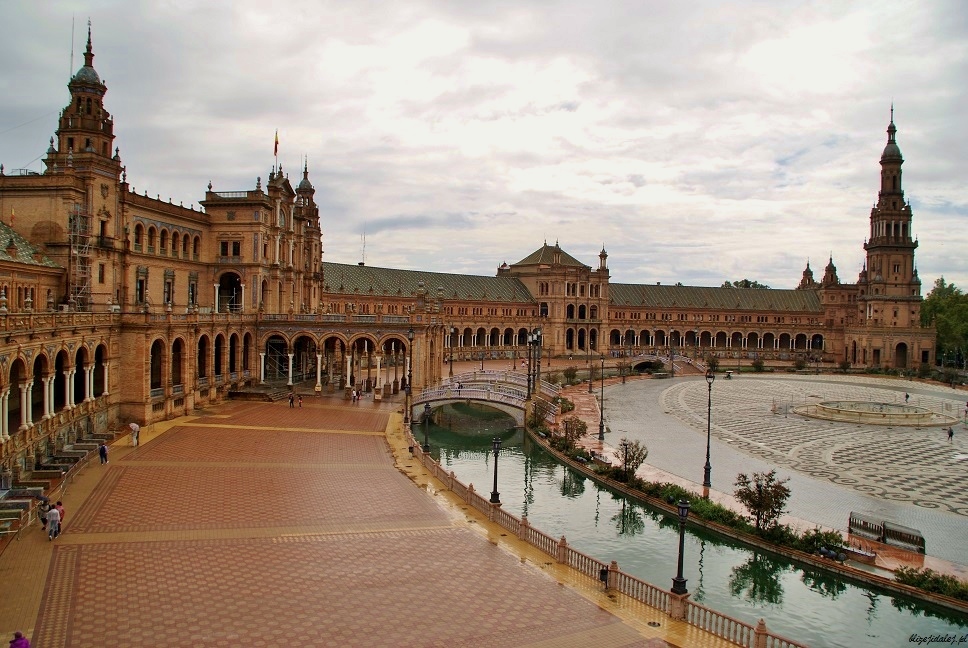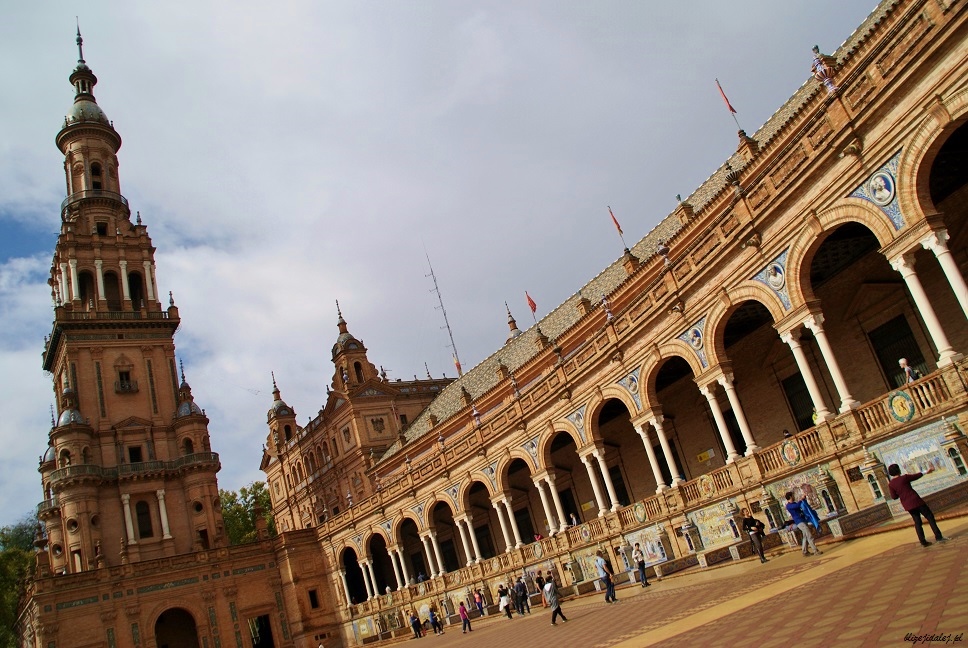 Plac Hiszpański to ogromny pałac w mieszanym stylu, znajdziemy tu elementy renesansowe, neomauretańskie a także art deco. Bogato zdobione ławeczki z cudownymi, wielokolorowymi płytkami w stylu portugalskich azulejos, które przedstawiają poszczególne miasta Hiszpanii – wypatrzyliśmy Madryt, Barcelonę czy też cudowną Malagę (o której już niedługo napiszę kilka słów). A tuż obok przebiega niewielka rzeczka, nad którą przerzucone zostały cztery mostki… uroczo tu i romantycznie :)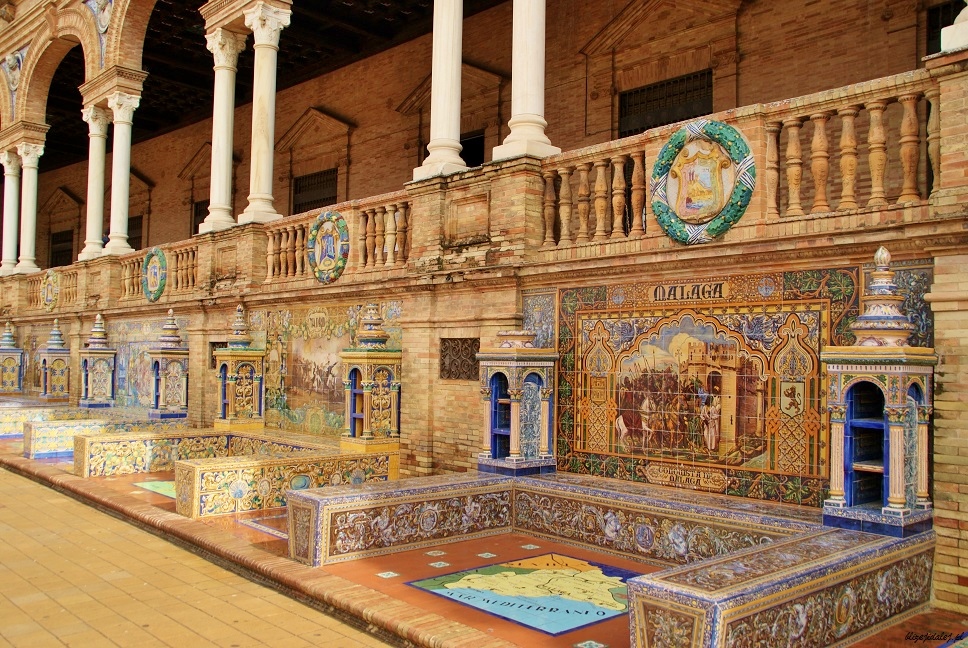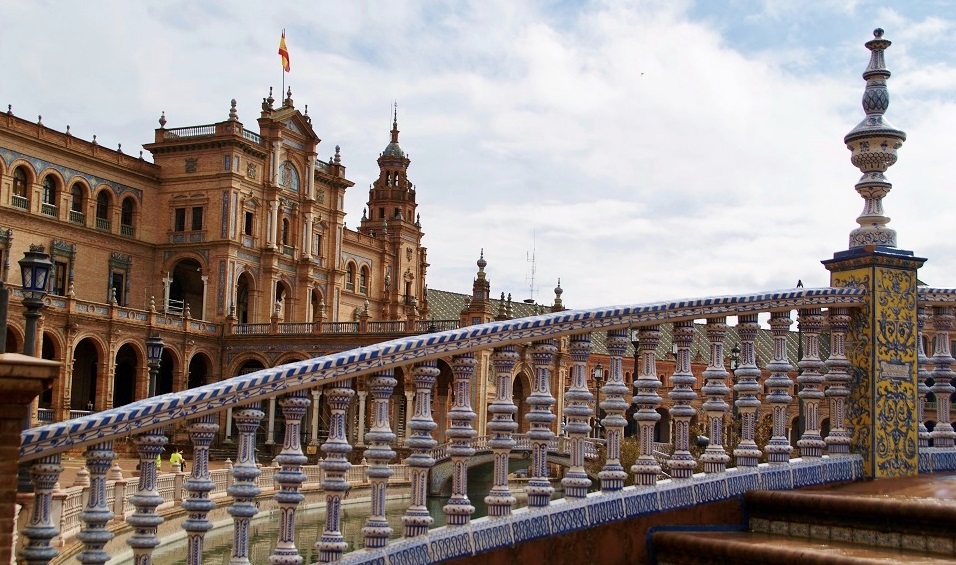 Dla spragnionych dodatkowych atrakcji, jest możliwość wynajęcia łódeczki lub przejażdżki bryczką po parku Marii Luizy :)
Wnętrza pałacu nie są udostępnione do zwiedzania, obecnie w tym miejscu mieszczą się agencje rządowe.
I taka mała ciekawostka – Plac Hiszpański stanowił scenerię do takich filmów jak Dyktator (2012), Gwiezdne Wojny (1999)  czy Lawrence z Arabii (1962) – nie wiem, czy ten ostatni jeszcze ktokolwiek pamięta ;)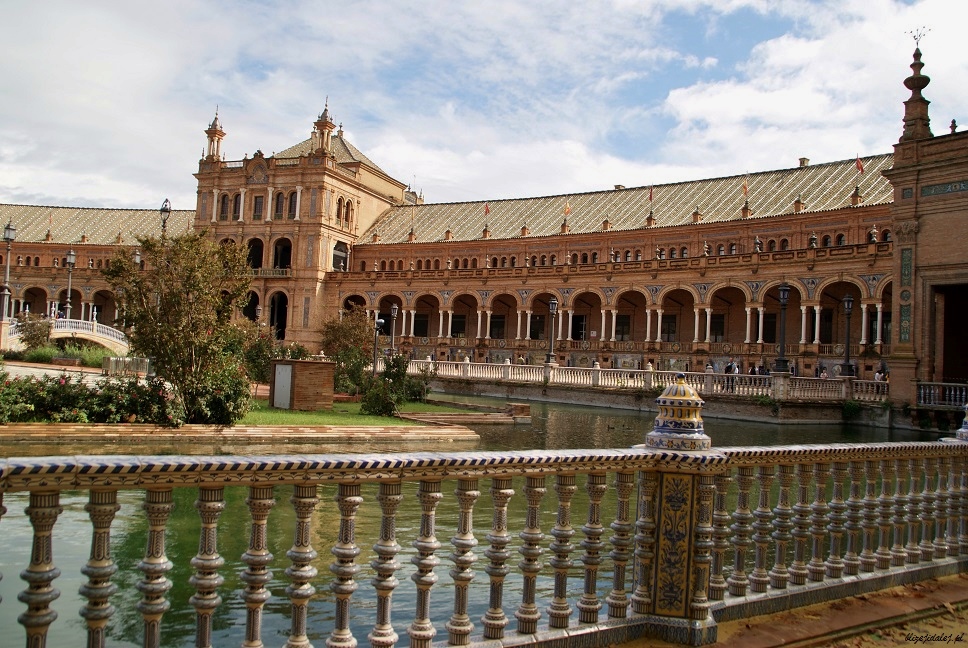 ---
You might also like