Na pierwszą wycieczkę wybraliśmy się na Połoninę Wetlińską, jedną z najbardziej znanych i najczęściej odwiedzanych połonin w Bieszczadach. W góry wybraliśmy się z samego rana, zaparkowaliśmy autko pod sklepem ABC w miejscowości Wetlina i prywatnym busikiem pojechaliśmy na Przełęcz Wyżna.
Przy samym wejściu na szlak znajduje się pomnik Harasymowicza z sentencją z wiersza "w górach jest wszystko co kocham…".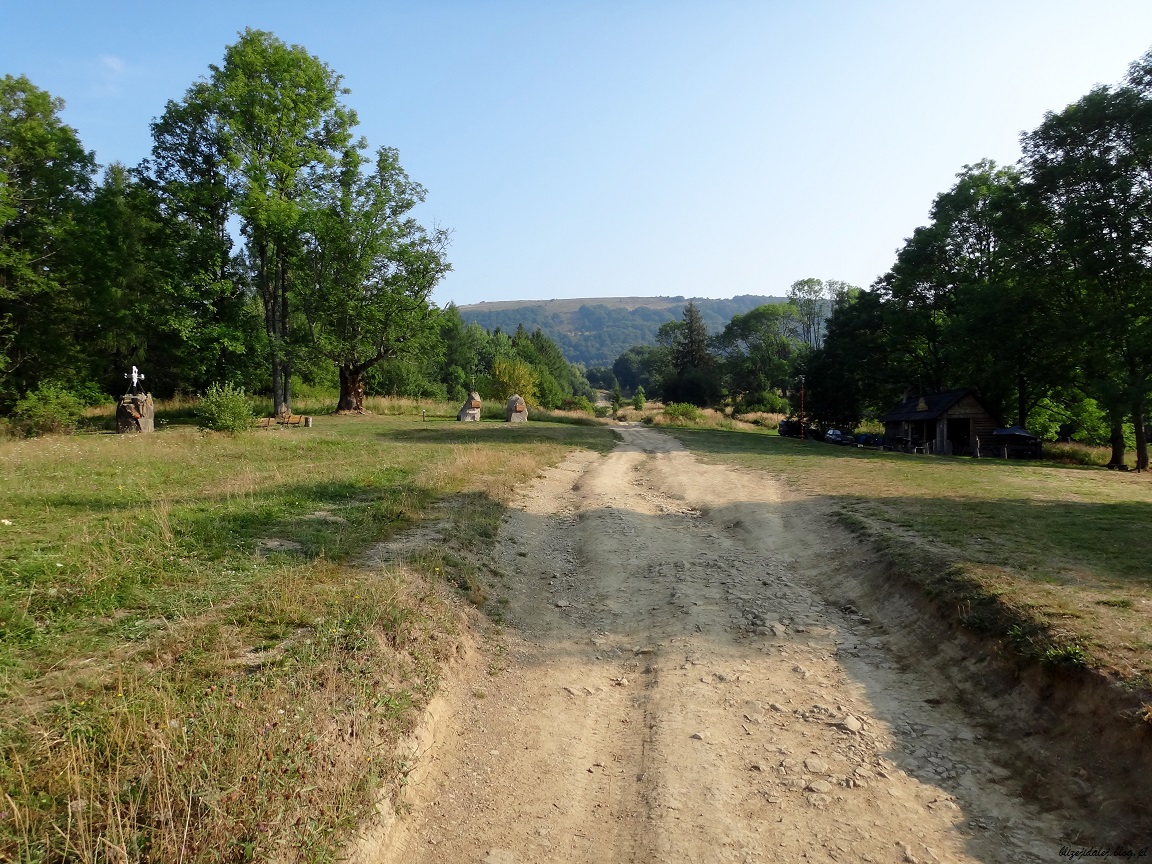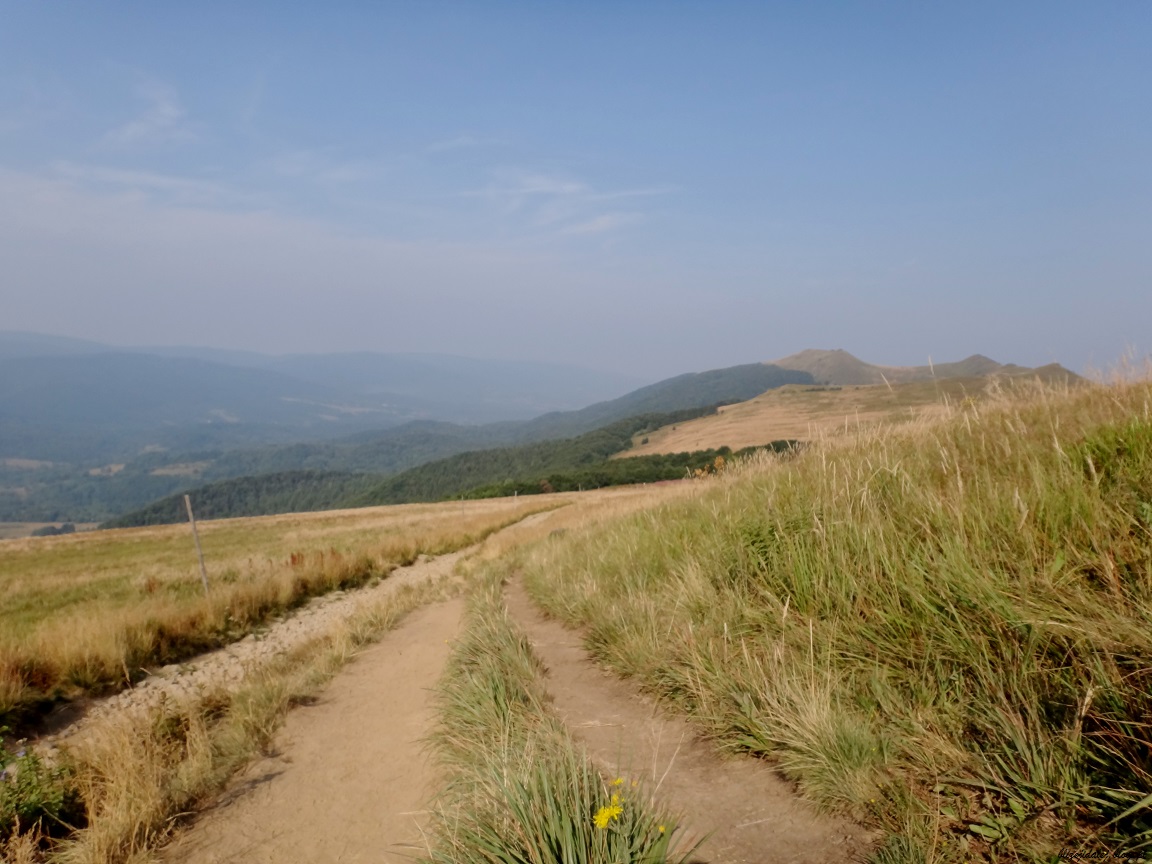 Żółty szlak z Przełęczy Wyżnej jest najłatwiejszym i najszybszym sposobem dostania się na Połoninę Wetlińską. Jednak najłatwiejszy nie jest równoznaczne z łatwy… i tak po korzeniach, kamieniach, skałach, piachu i wyrwach gimnastykujemy się wspinając w górę, znacznie bardziej w pionie niż chcieliśmy i się spodziewaliśmy!
Dotarcie do Chatki Puchatka czyli najwyżej położonego w Bieszczadach schroniska zajmuje nam w sumie około godziny. I oto jesteśmy na Hasiakowej Skale – już zdążyliśmy się zmęczyć i zasapać… Ale jak już się wdrapaliśmy to dalej można powiedzieć, że spacer po płaskim ;) W schronisku nie ma bieżącej wody ani prądu, a ciepłe posiłki przygotowywane są na piecu kaflowym – właśnie tu skusiliśmy się na żurek i w cieniu chatki z widokiem na góry wcinaliśmy śniadanie.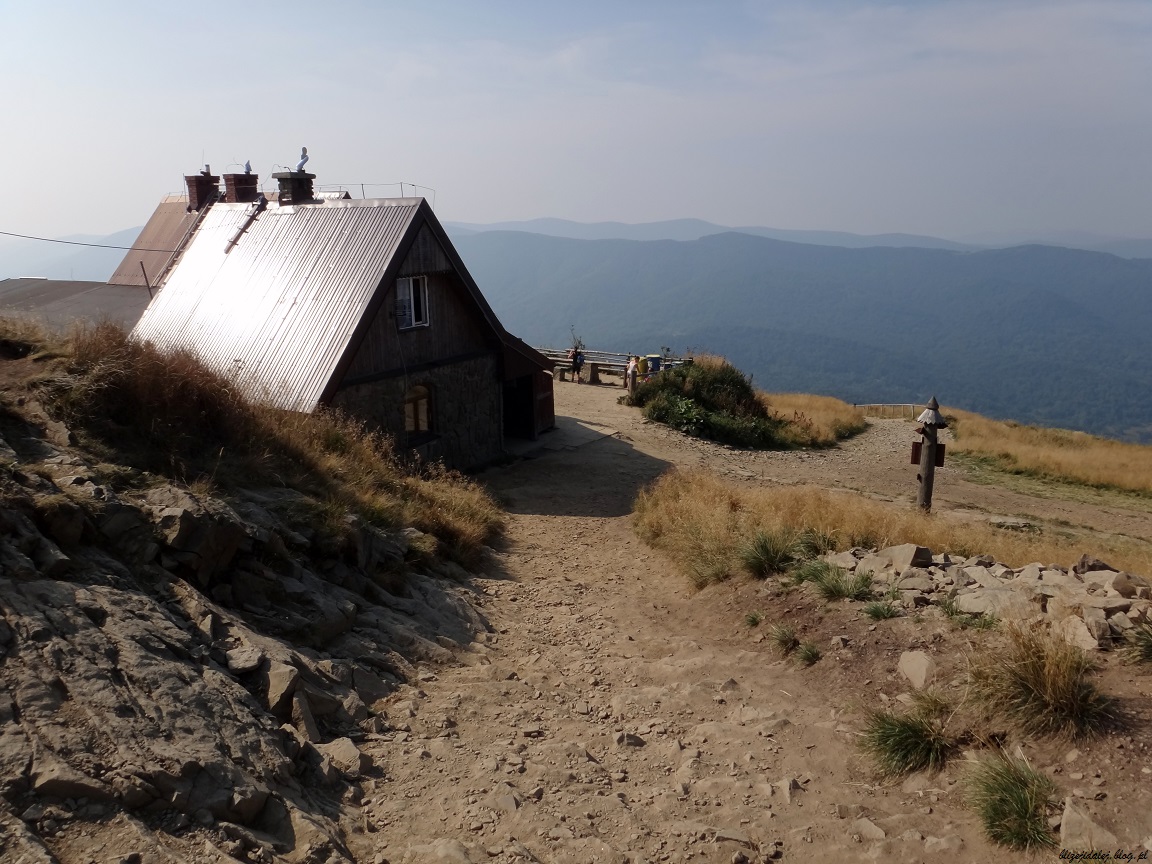 I jeszcze widoki z punktu widokowego znajdującego się kilka metrów nad schroniskiem Chatka Puchatka.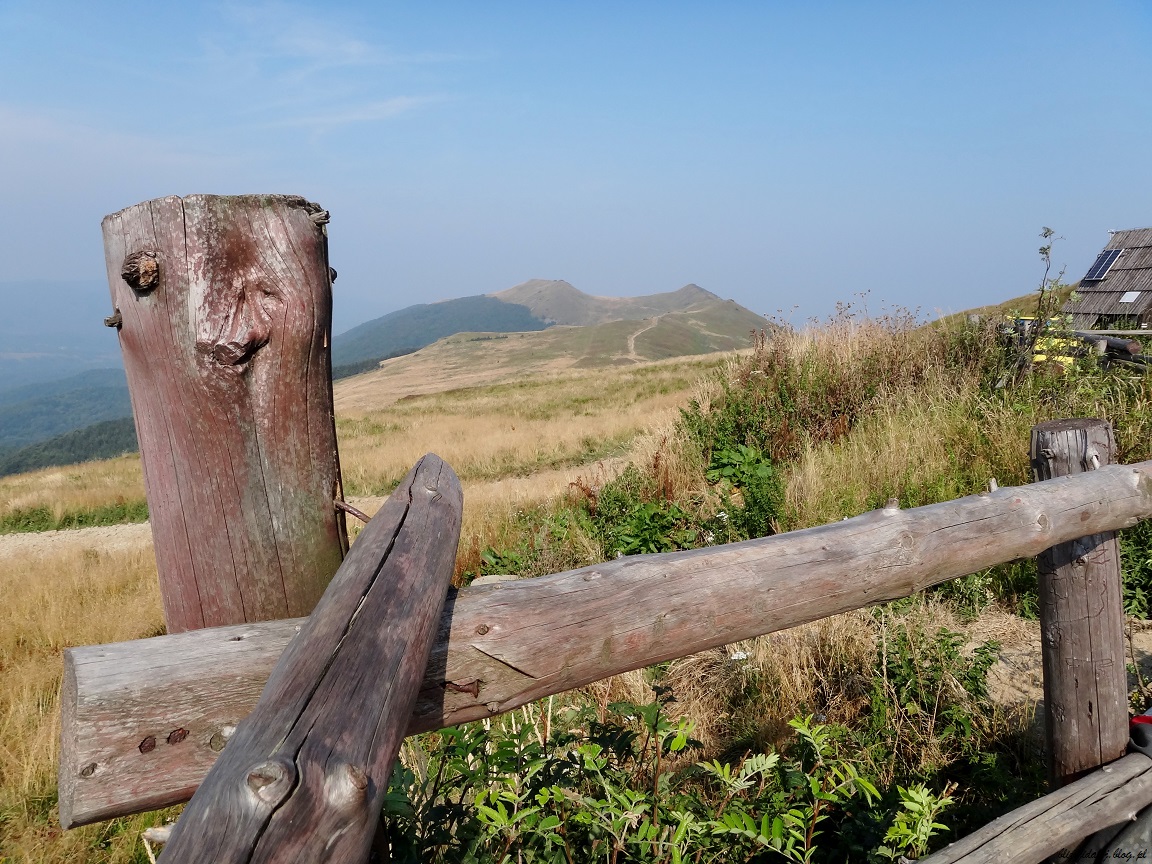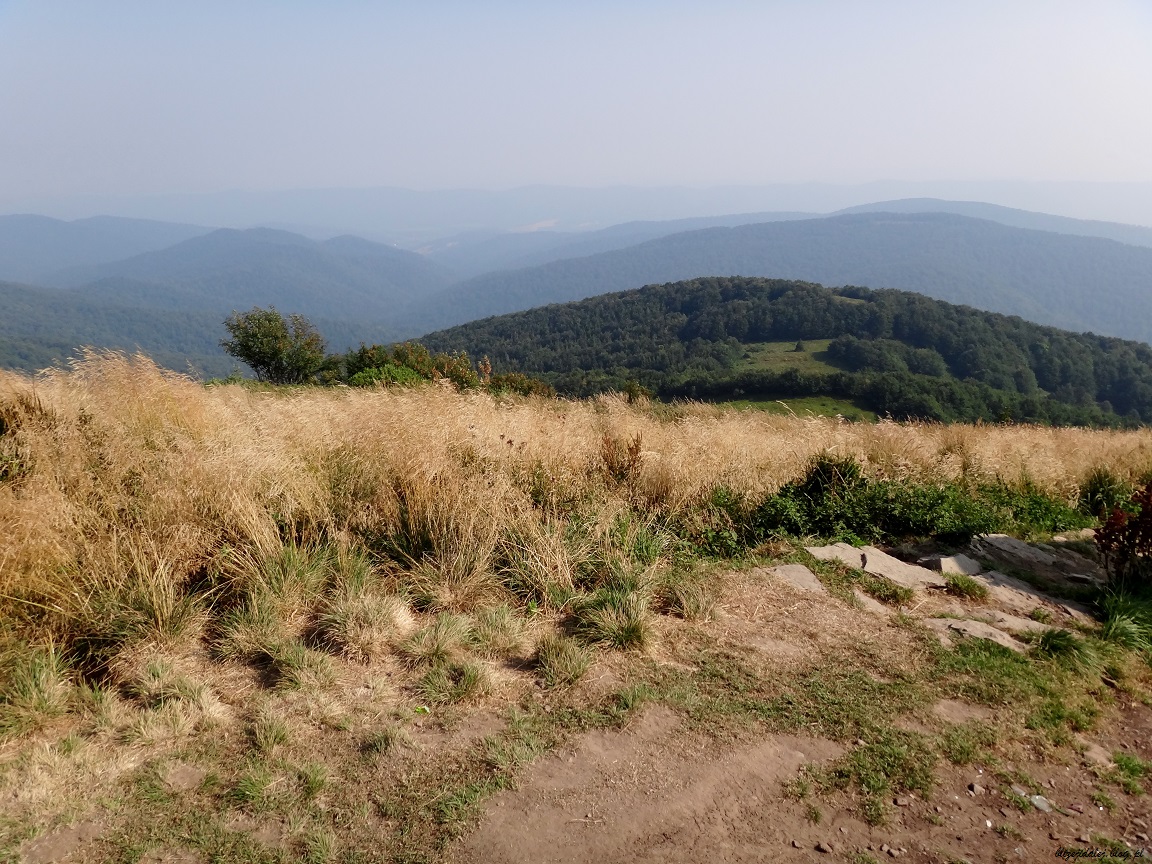 Po krótkim odpoczynku udajemy się dalej szlakiem czerwonym w kierunku Osadzkiego Wierchu i Przełęczy Orłowicza. Przed nami rozpościerają się wspaniałe widoki, na niebie ani jednej chmurki i coraz więcej turystów pojawia się na szlaku…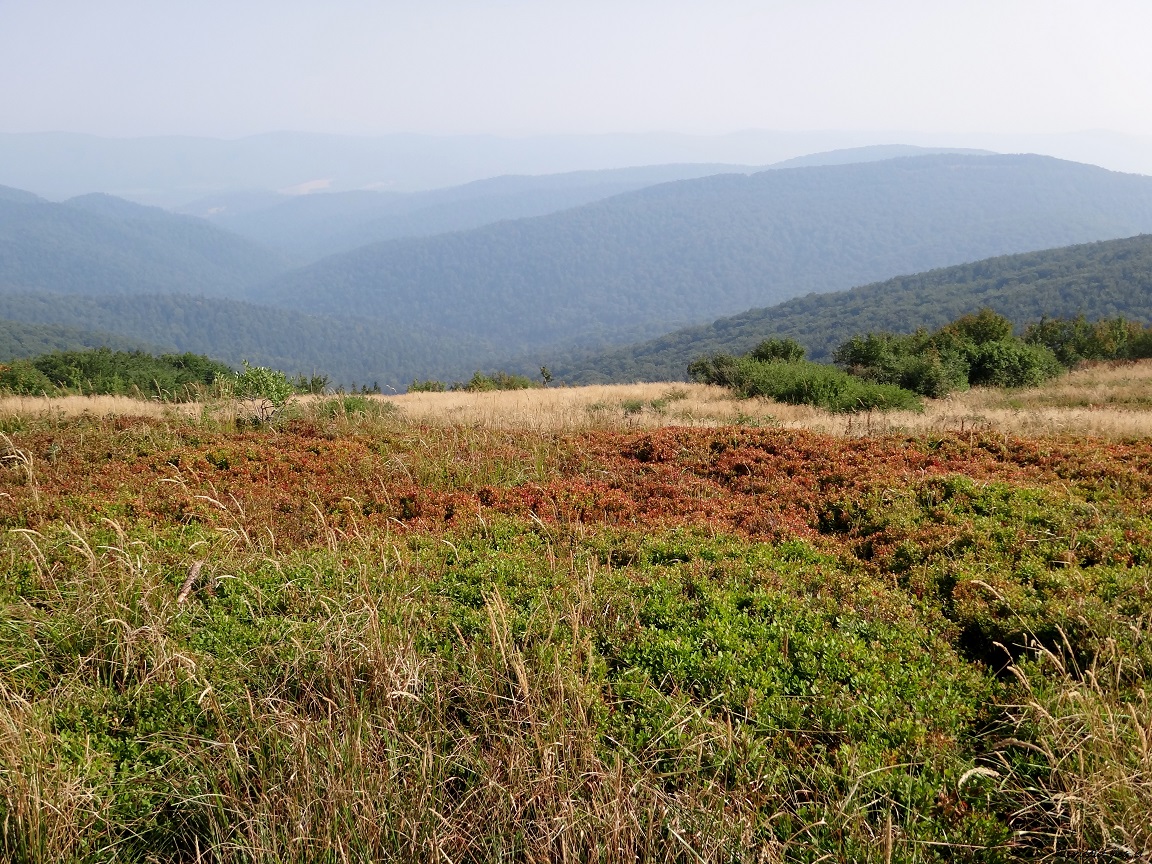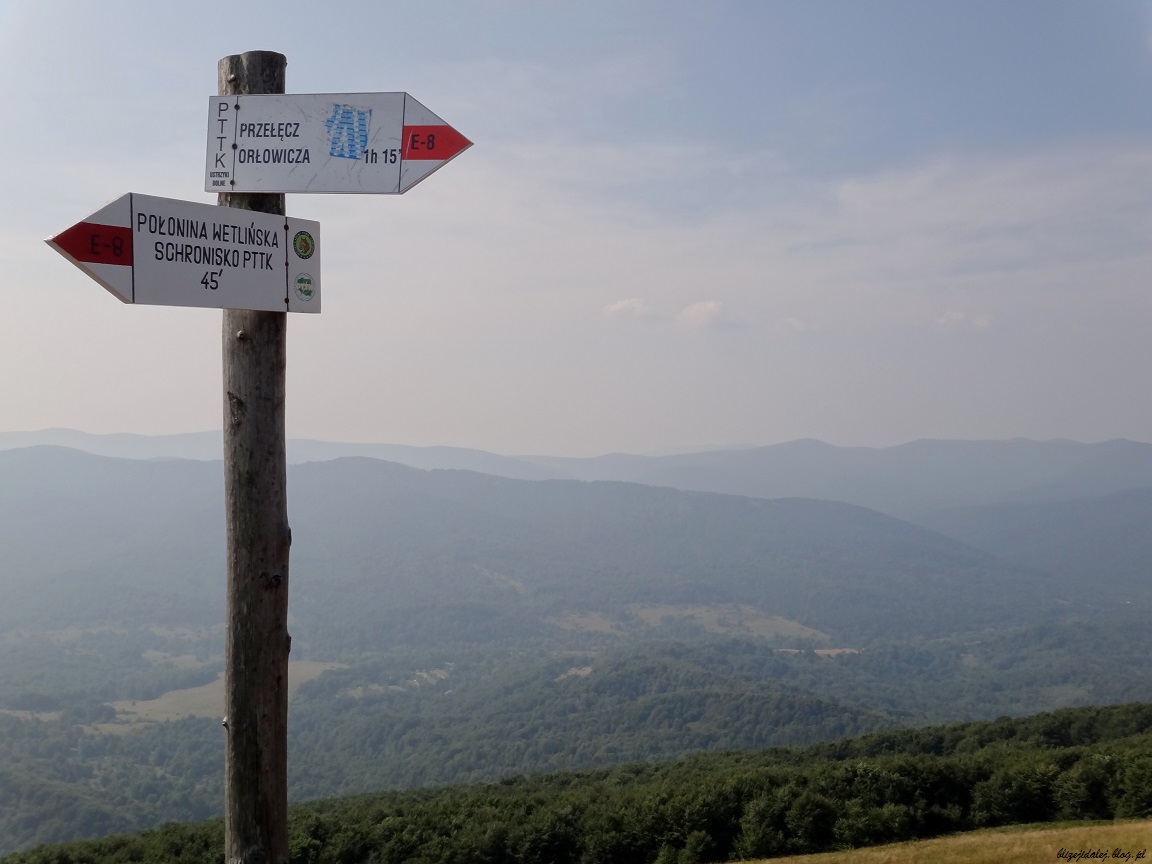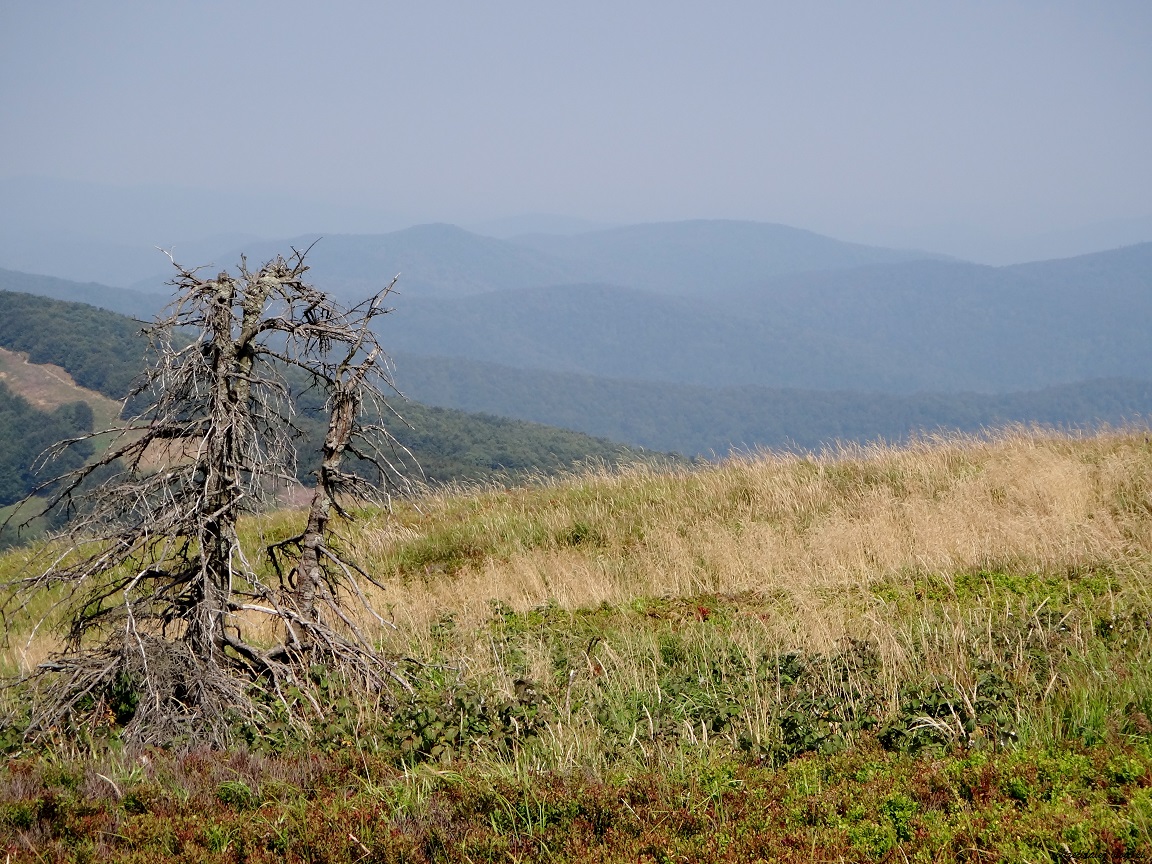 Dotarliśmy do Przełęczy Orłowicza, łączy się w tym miejscu kilka szlaków: czerwony, żółty i czarny. Zgodnie z planem powinniśmy zejść żółtym szlakiem do Wetliny (Stare Sioło) gdzie zostawiliśmy auto, ale przez chwilę rozważamy wdrapanie się na Smerek. Wydaje się bardzo blisko, wg rozpiski czas wejścia to ok. 20 minut jednak jesteśmy już zmęczeni a do parkingu jeszcze daleka droga, więc zgodnie z planem schodzimy do Wetliny.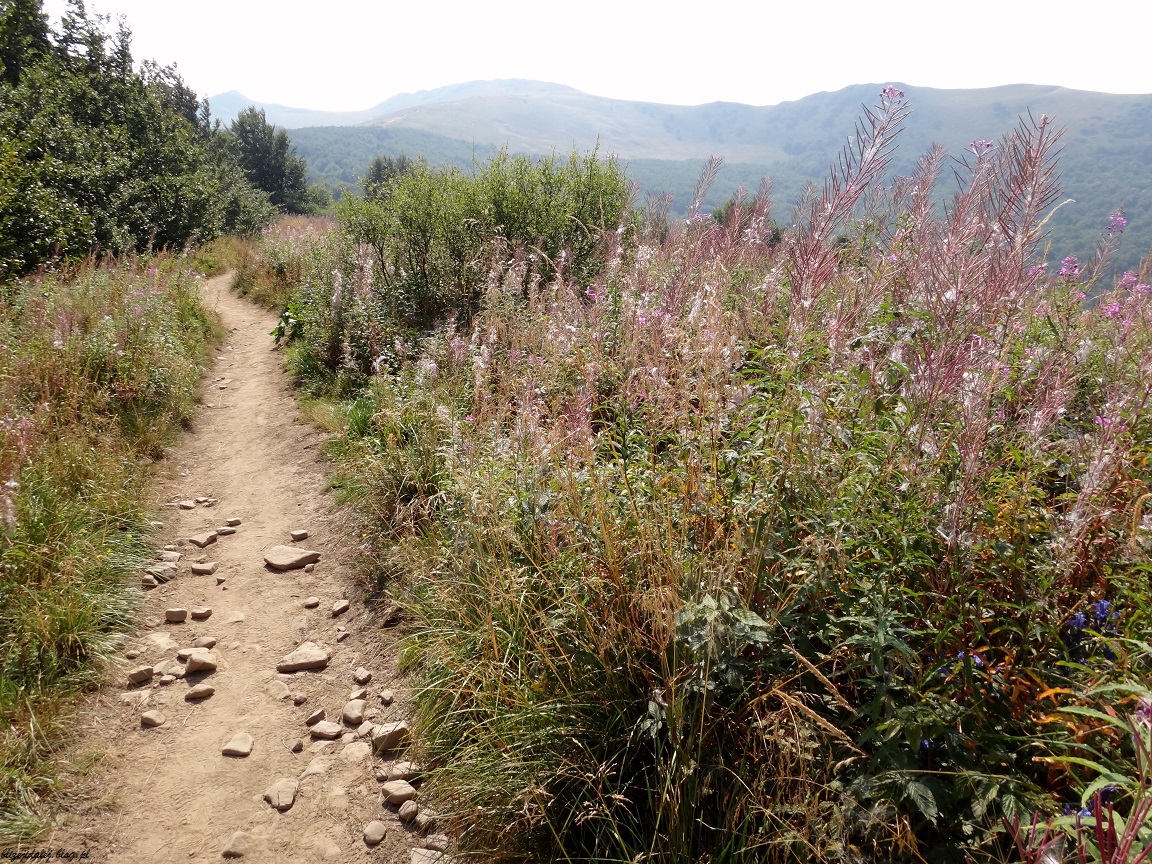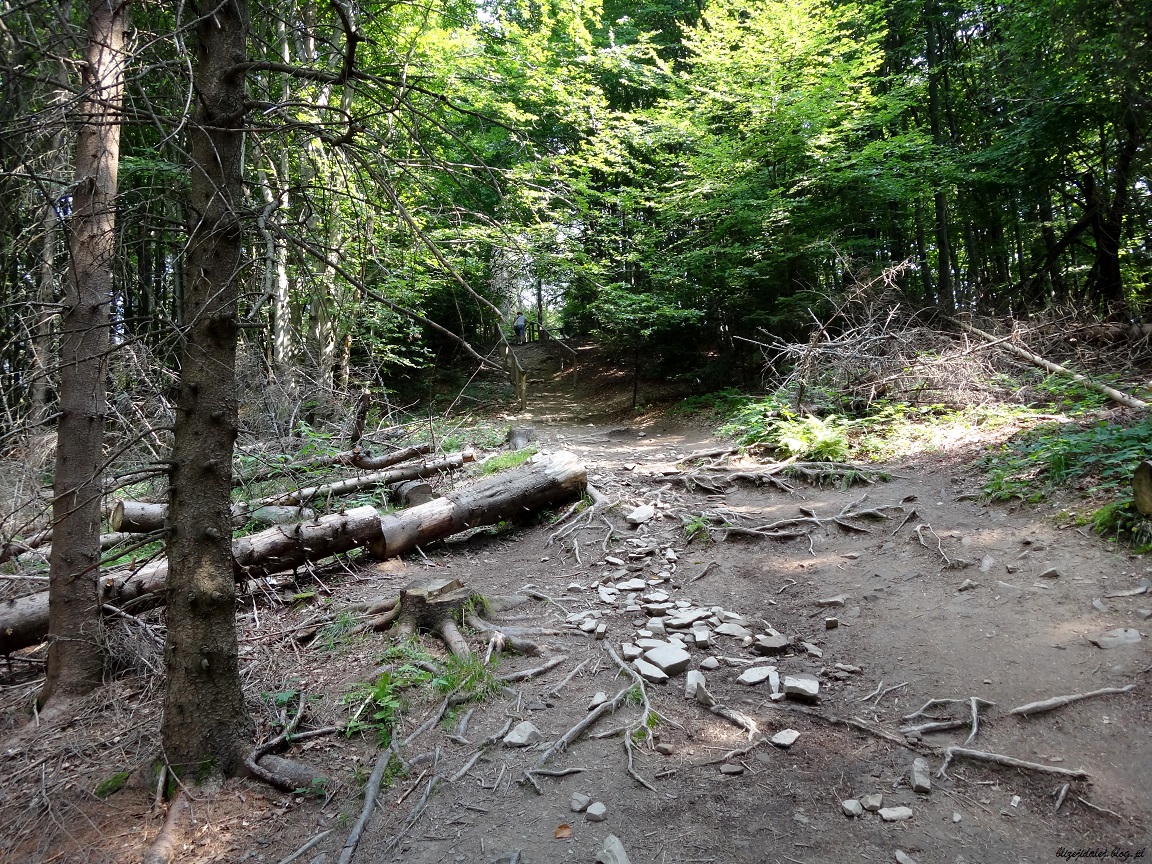 W pełnym słońcu schodzimy z Połoniny Wetlińskiej, zgrzani i zmęczeni ale z uśmiechem na ustach – nie ma jak się porządnie zmęczyć w wolnym czasie :)
I kilka praktycznych informacji:
Koszt parkingu w Wetlinie pod sklepem ABC – 10zł
Bilet wstępu do Bieszczadzkiego Parku Narodowego – 6zł i 6,80zł bilet normalny
Prywatny busik – 5zł/osoba
---
You might also like