Porto to miasto na północy Portugalii leżące nad rzeką Duoro, a jego kolorowe Stare Miasto zostało wpisane na listę światowego dziedzictwa Unesco.
Porto było naszym pierwszym punktem na mapie Portugalii i zauroczyło nas fantastyczną atmosferą… Wiele zabytków, kolorowe azulejos, którymi ozdobione są praktycznie wszystkie kamieniczki w ścisłym centrum miasta, punkty widokowe z których rozpościera się świetna panorama oraz porto! Tak, tak, wino porto było naszym odkryciem… a gdzie jak gdzie, ale w mieście Porto, które słynie z produkcji porto musi smakować najlepiej!
Większość, jeśli nie wszystkie piwnice mieszczą się po przeciwnej stronie rzeki do ścisłego centrum miasta Porto. Aby się tam dostać, udaliśmy się spacerem ze Starego Miasto w kierunku słynnego mostu Ponte de Dom Luis I.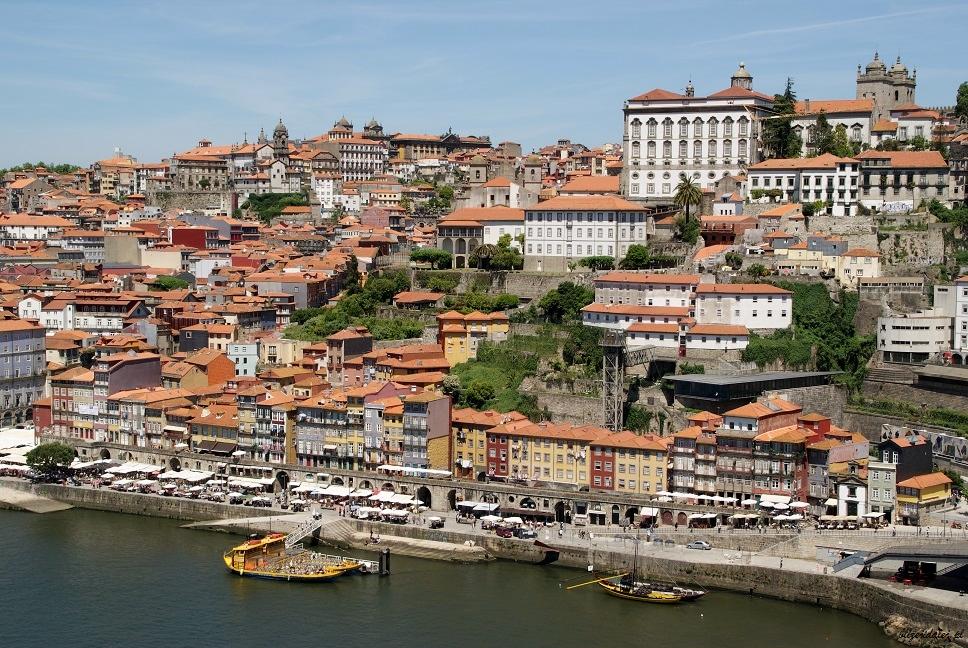 Mostem przeszliśmy na drugą stronę w poszukiwaniu piwniczki – z tego miejsca rozpościera się świetna panorama we wszystkich kierunkach :) Widzicie reklamę Sandemana? Don Sandeman zerka z góry – postać a'la Zorro wymalowany jest na jednym z budynków Starego Miasta.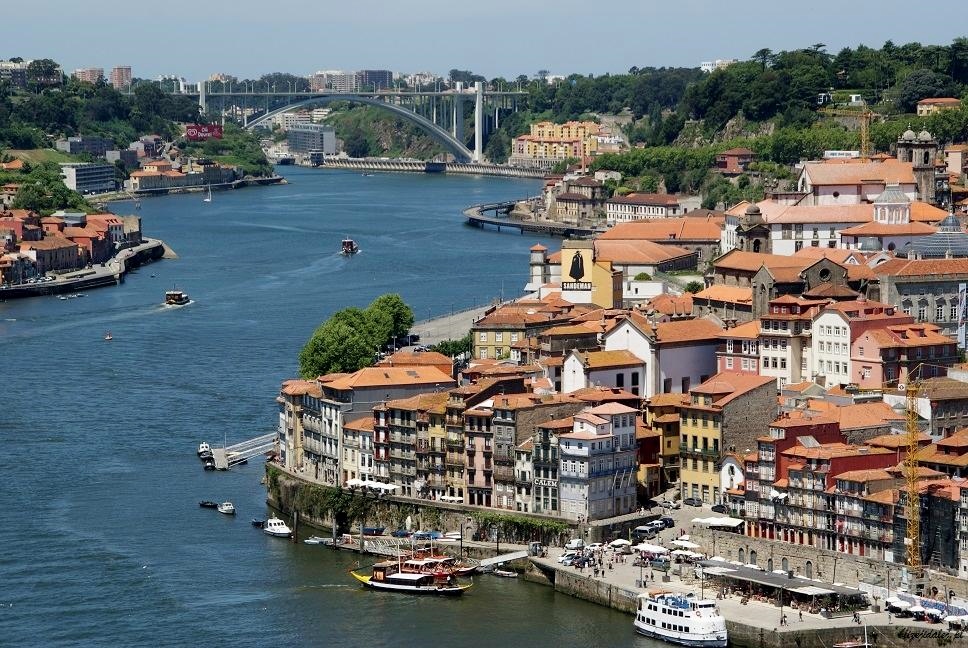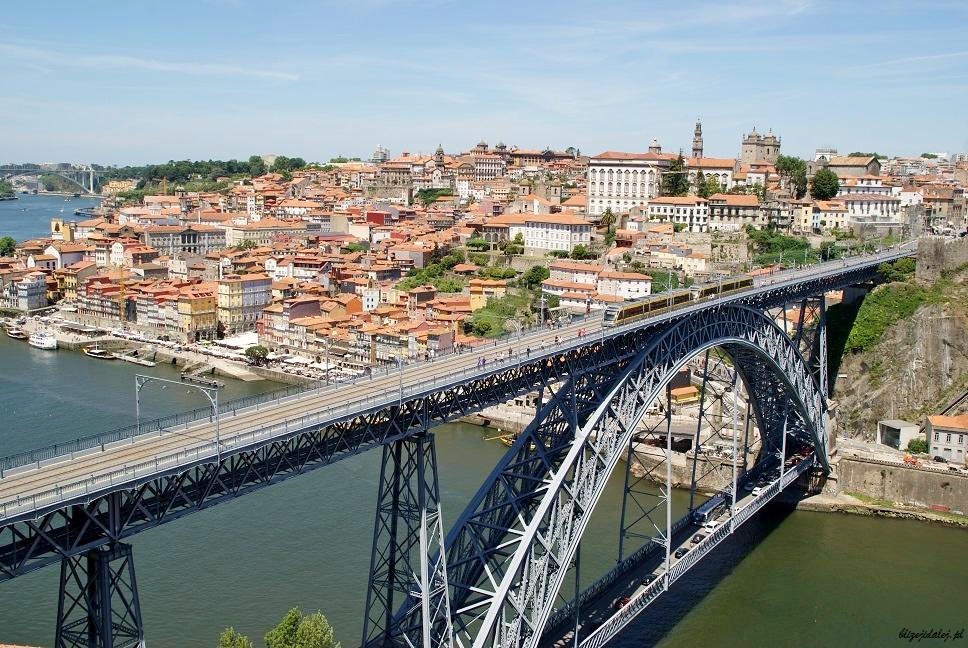 W drodze do piwnicy z porto, postanowiliśmy skorzystać z kolejki linowej czyli Teleferico de Gaia, zjechaliśmy na dół podziwiając miasto z innej perspektywy – przyznam, że mało strategiczny kierunek w mieście w którym stale trzeba się wspinać, ale tak wyszło ;) Kolejka to istny ruchomy punkt widokowy, a w cenie atrakcji jest lampka wina porto w piwniczce Quevedo Port Wine, niedaleko od dolnej stacji kolejki.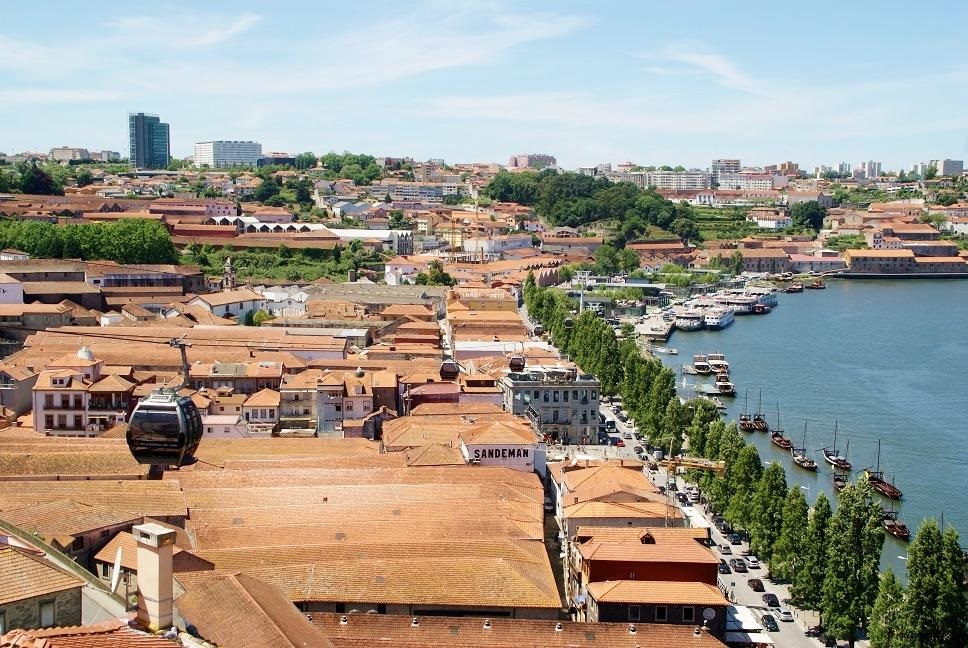 Po lampce wina wybraliśmy się do Sandemana, budynek mieści się na brzegu rzeki z fantastycznym widokiem na Stare Miasto Porto i charakterystyczny most Ponte de Dom Luis I. Sam budynek jest pełen historii, wykorzystywany od ponad dwóch stuleci, w swoim wnętrzu skrywa wiele tajemniczych drewnianych beczek i kadzi…
Wycieczki są oprowadzane w wielu językach, my dołączyliśmy do wycieczki anglojęzycznej a naszą przewodniczką była dziewczyna ubrana w charakterystyczny dla Sandemana strój, kojarzący się jednoznacznie z Zorro! A to wszystko za sprawą peleryny portugalskiego studenta oraz kapelusza z szerokim rondem – znak rozpoznawczy Sandemana na całym świecie :)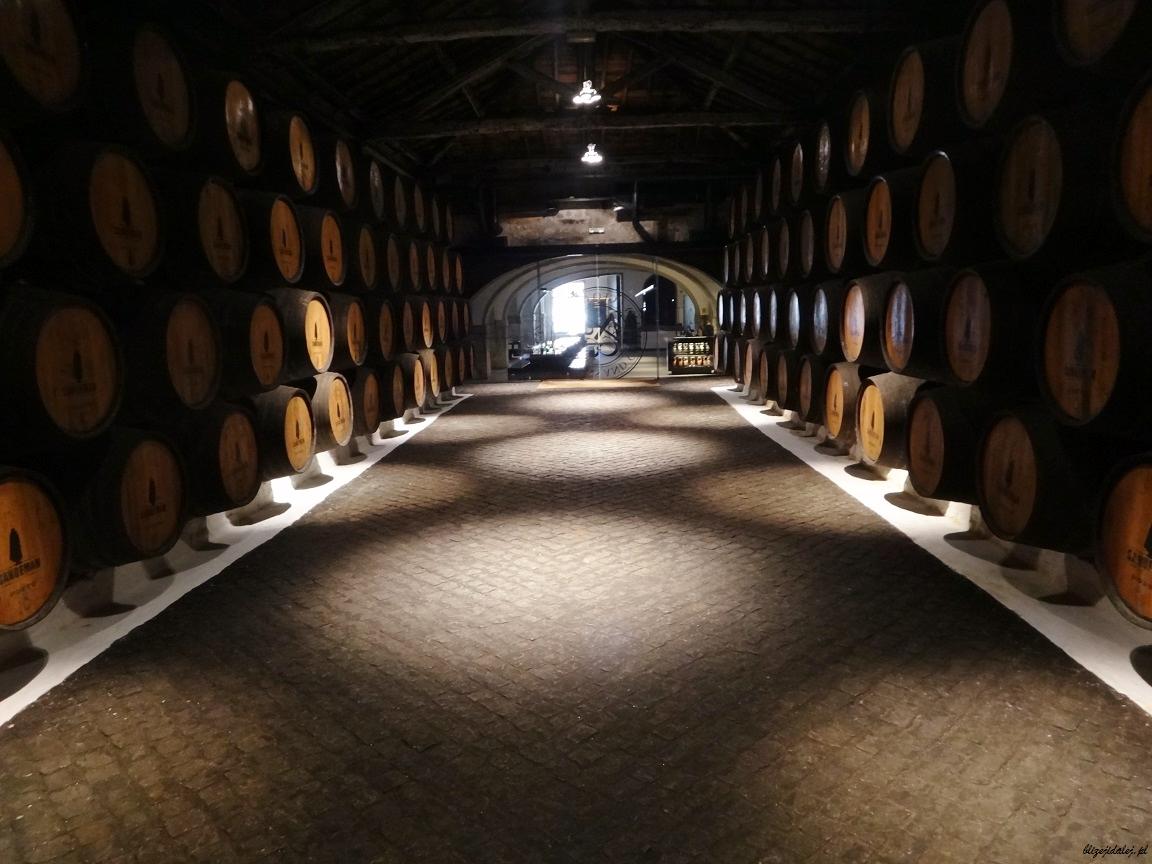 Przeszliśmy dalej, mijając kolejne większe i mniejsze beczki z winną zawartością, a tu i tam zza rogu wyglądał Don Sandeman – podoba mi się pomysł i forma wykorzystania faceta w czerni ;)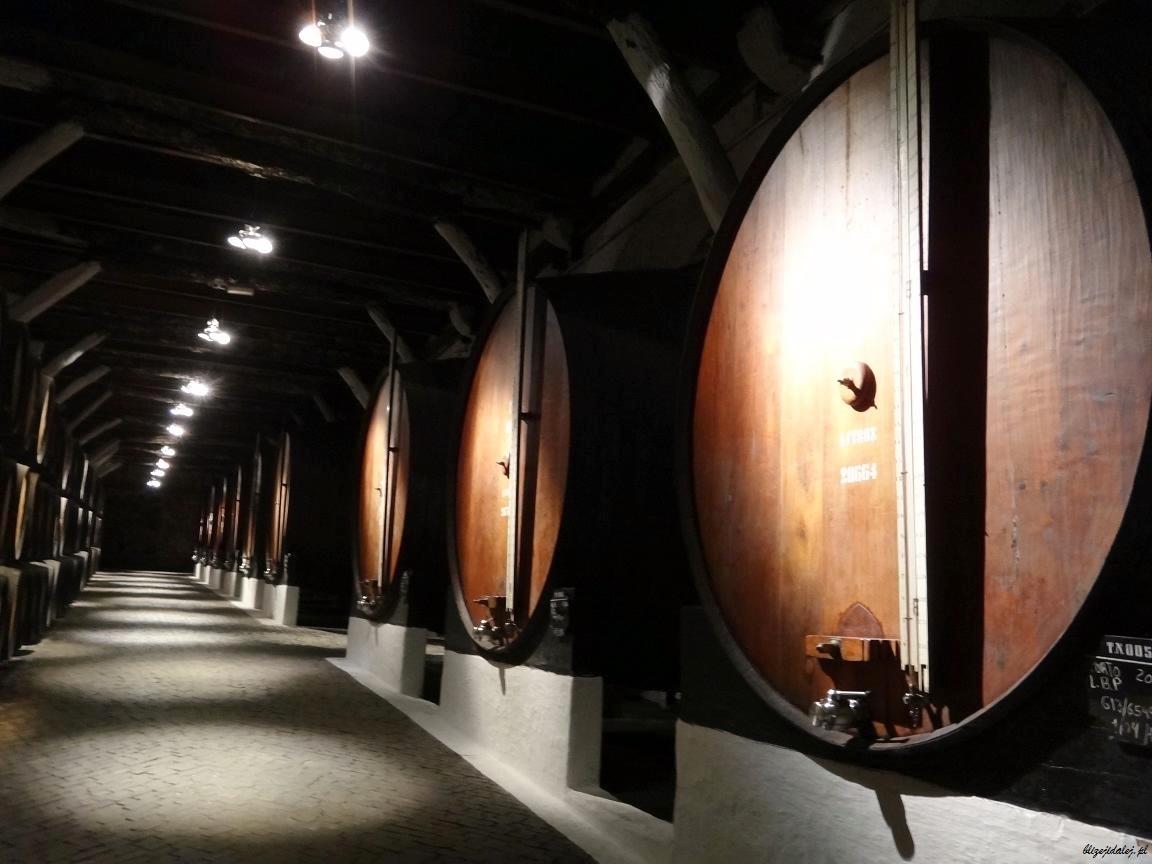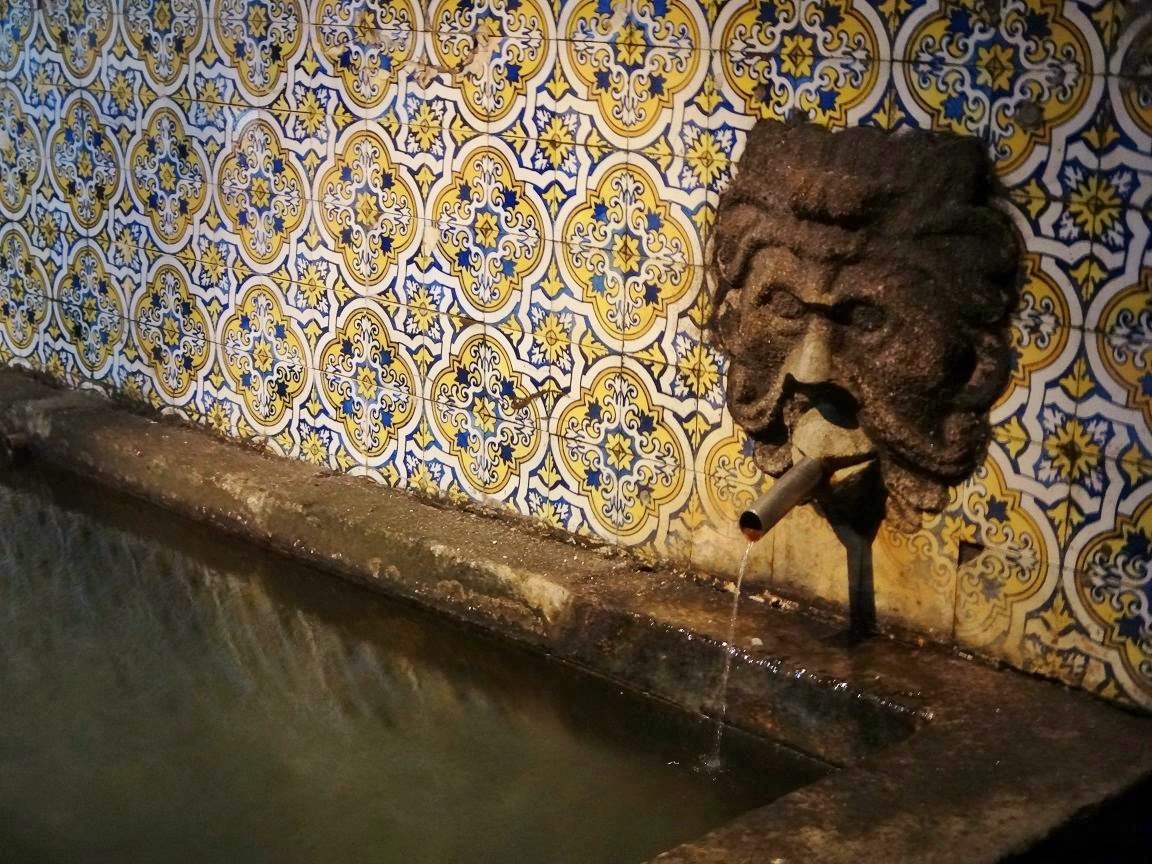 Pod koniec zwiedzania piwnicy naszym oczom ukazują się butelki z bardzo wysokich roczników… niestety są one odgrodzone i zabezpieczone przed zwiedzającymi kratą, ale i z tej odległości można zauważyć, że wchodzą tam nieliczni i nie często ;) Chętnie bym spróbowała trunku z którejkolwiek butelki…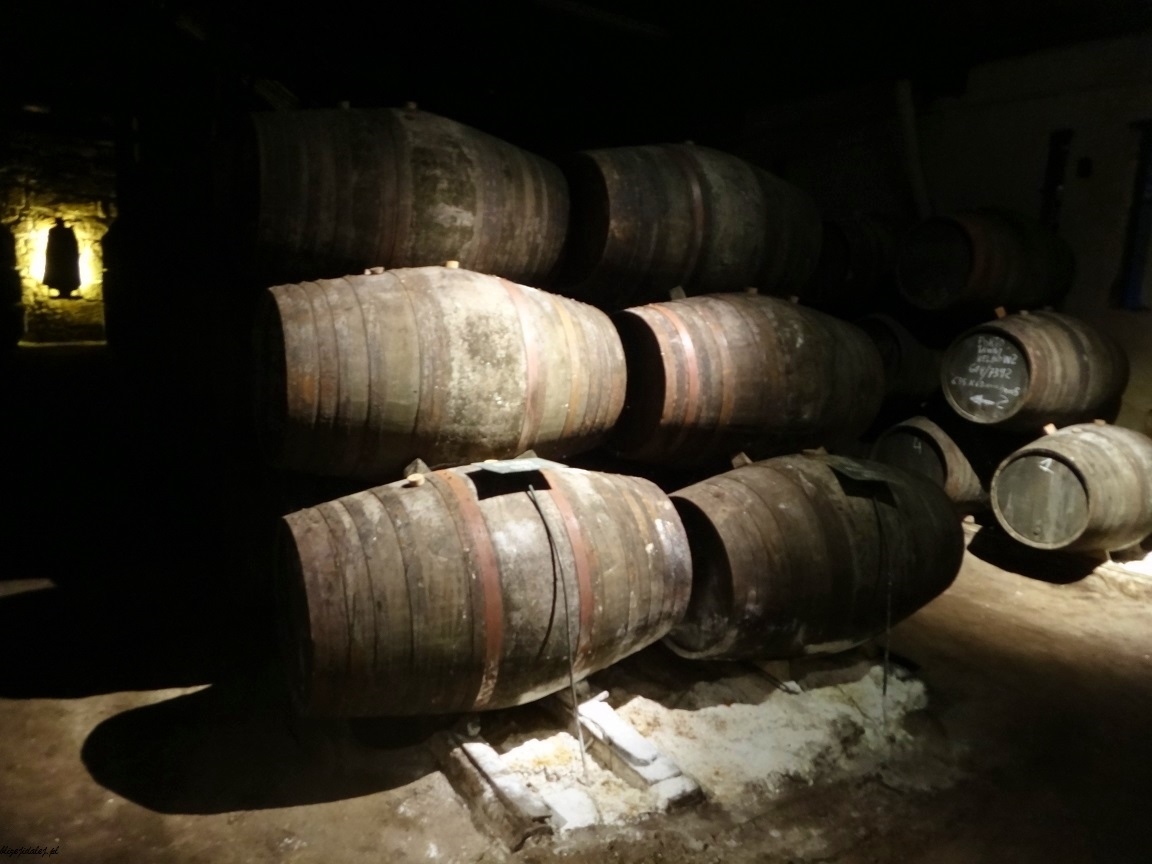 Czym różni się porto od innych win? Jednym, bardzo ważnym elementem – jest ono wzmacniane czyli dodaje się do niego aguardente (spirytus winny), dzięki czemu zawartość alkoholu w porto jest na poziomie 18-22%. Porto najczęściej występuje w kolorze czerwonym i białym, rzadziej w kolorze różowym. Powstaje w określonym regionie rzeki Duoro w północnej Portugalii, a każda butelka jest oznaczona specjalną banderolą potwierdzającą oryginalne i jedyne akceptowalne miejsce pochodzenia. Wyróżniamy dwa główne rodzaje czerwonego porto, jest to ruby i tawny – to drugie jest starzone w beczkach, a pierwsze w butelkach.
Na zakończenie wycieczki odbywa się degustacja, w zależności od wybranego pakietu można spróbować 2/5 kieliszków różnych rodzajów porto, lub jeśli wykupimy najdroższą opcję to porto z różnych roczników… My nie wiedzieliśmy czego się spodziewać i wzięliśmy opcje z dwoma winami – jednak jak lubisz mocniejsze trunki to warto dorzucić kilka euro i spróbować pięciu różnych rodzajów… My po degustacji mieliśmy chęć na więcej ;)
Być w Porto i nie wybrać się do jednej z wielu piwnic winnych? Nie spróbować niepowtarzalnego smaku Porto? Nie wykorzystać takiej okazji….nie, takim sytuacjom mówimy stanowcze NIE! Absolutnie trzeba się wybrać na smakowitą degustację wina porto, w jednej z wielu piwnic otwartych dla zwiedzających na brzegu rzeki Duero w Porto :)
A już od 15 maja 2016 za sprawą tanich linii lotniczych Wizzair, dostaniemy się z Warszawy bezpośrednio do Porto! Niecałe trzy godziny lotu i można się delektować oryginalnym porto w Porto ;)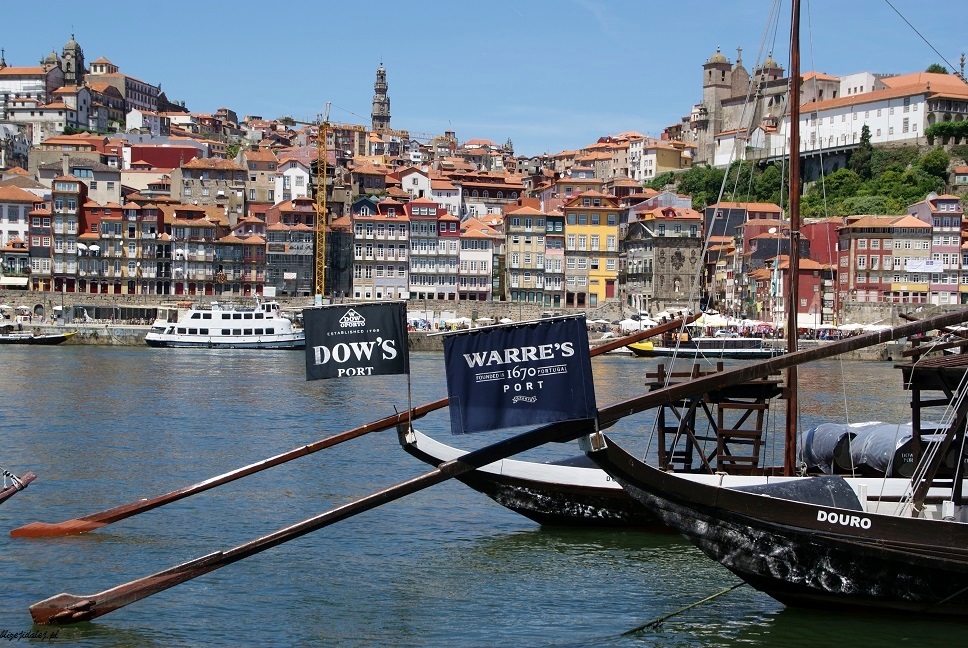 Dodatkowe informacje:
Bilety wstępu do piwnicy Sandeman w cenie: 6€/osoba (degustacja 2 rodzajów porto), 16€/osoba (degustacja 5 rodzajów porto) oraz 35€/osoba (degustacja 10,20,30 i 40-letnich porto) – więcej informacji na oficjalnej stronie: http://www.sandeman.com/
Bilet na kolejkę linową Teleferico de Gaia w cenie: 3€/osoba + lampka wina porto – więcej informacji na oficjalnej stronie: http://www.gaiacablecar.com/Teleferico_UK.html
Więcej artykułów o Portugalii – kliknij Portugalia :)
---
You might also like