Trogir to malownicze, portowe miasteczko, położone na malutkiej wyspie między Chorwacją kontynentalną a wyspą Čiovo. Starówka Trogiru w 1997 została wpisana na Listę Światowego Dziedzictwa UNESCO – już ten element daje przedsmak tego co nas czeka na miejscu :)
Do miasta dostajemy się pieszą kładką i od razu w oddali dostrzegamy Wieżę Świętego Marka i mnóstwo przycumowanych łódek i żaglówek. Spacerowym krokiem idziemy po lśniących chodnikach, otoczeni zabytkowymi kamienicami – tu i tam malutkie restauracyjki, kawiarnie, sklepiki z pamiątkami czy pachnącą lawendą… uroczo i bardzo klimatycznie wokół :)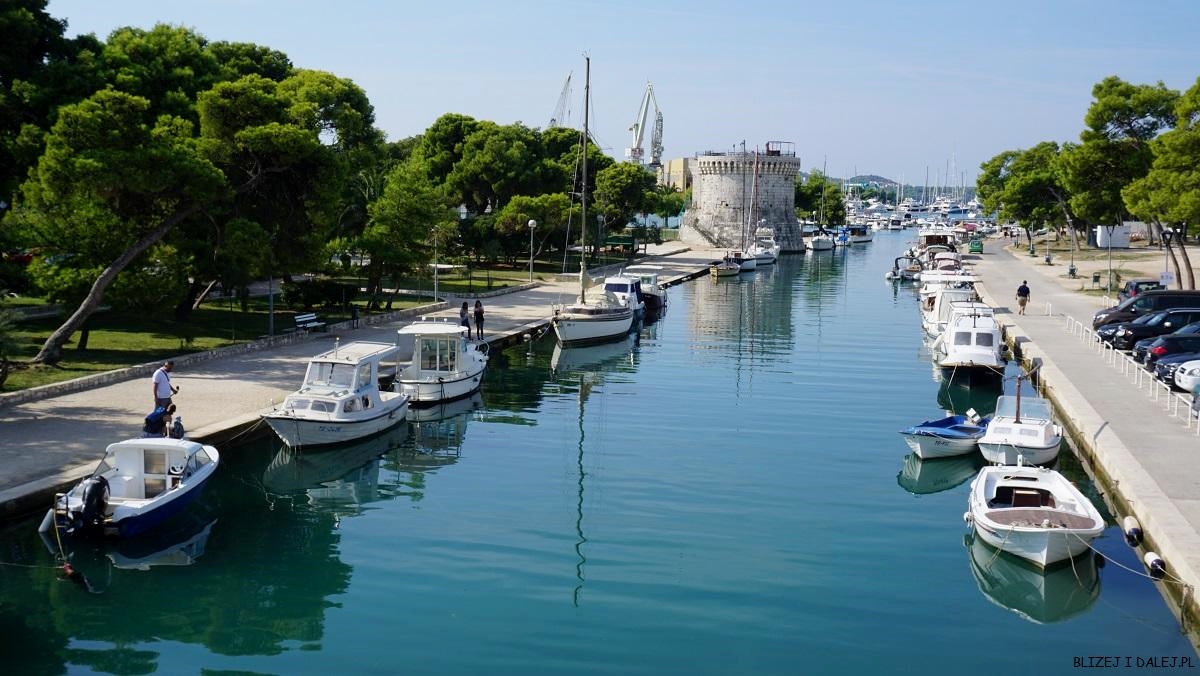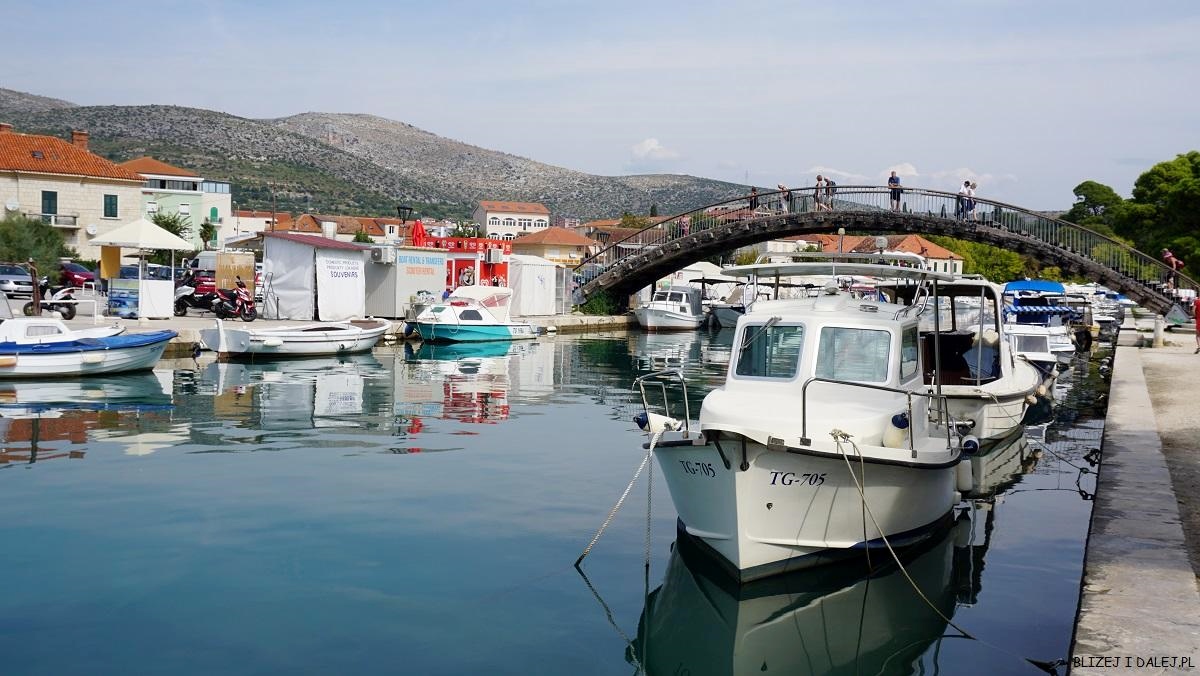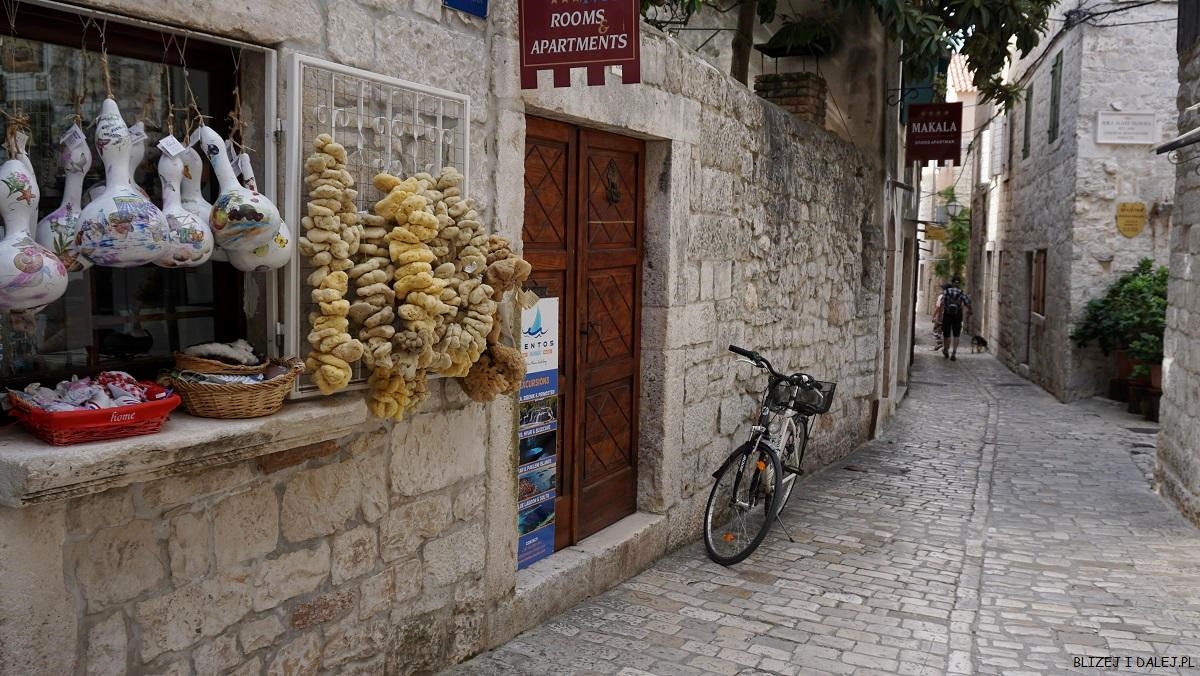 Docieramy do głównej promenady biegnącej wzdłuż portu i w cieniu palm zachwycamy się rozciągającymi się wkoło widokami – z jednej strony większe i mniejsze łodzie czy wielkie wycieczkowce a z drugiej zadbane zabudowania, restauracje i kawiarenki…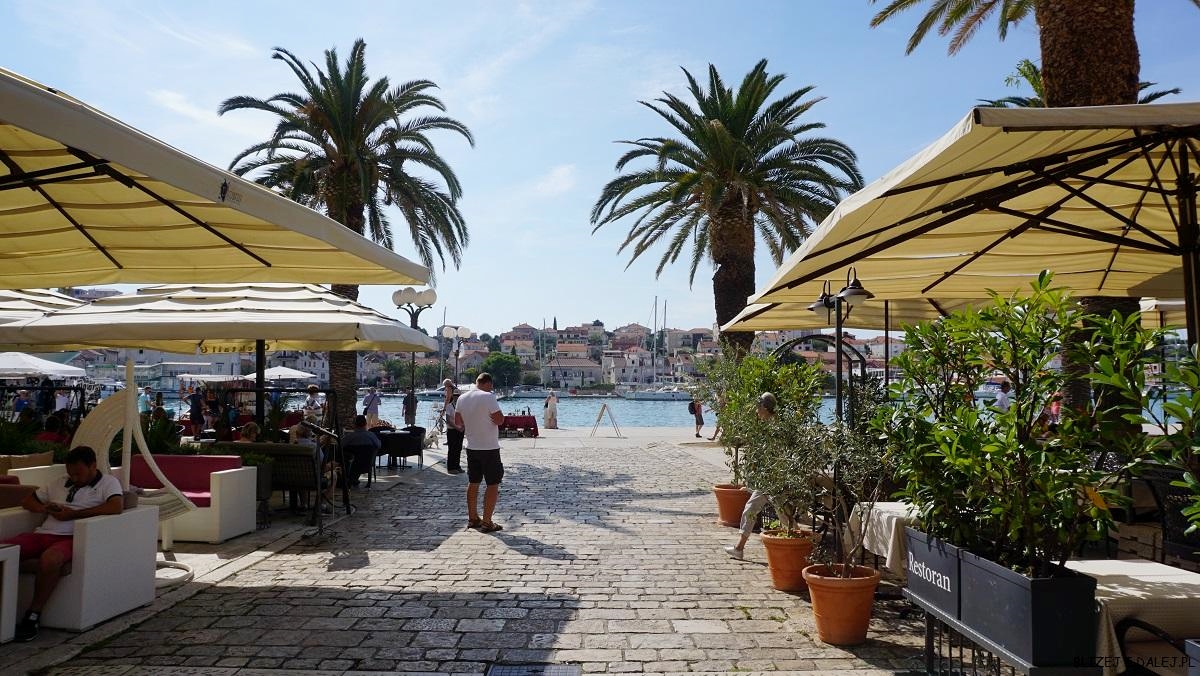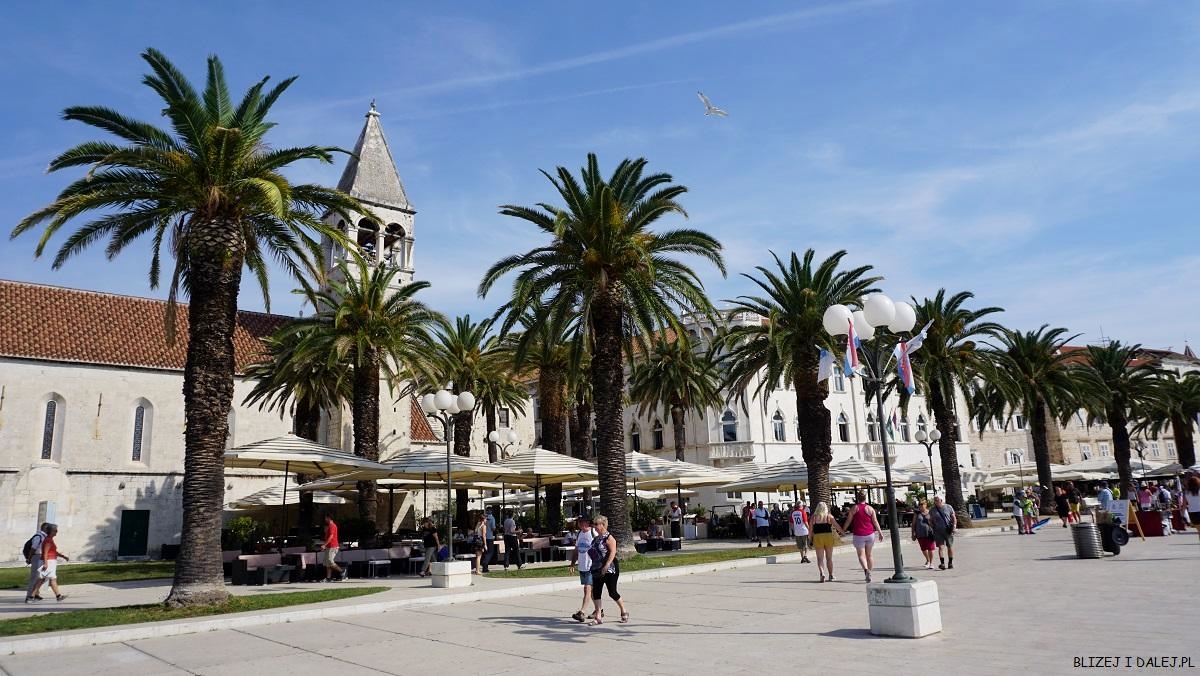 Na końcu promenady naszym oczom ukazuje się twierdza a właściwie Wieża Kamerlengo, nie bylibyśmy sobą gdybyśmy nie weszli na teren – z góry miasto prezentuje się absolutnie doskonale! :)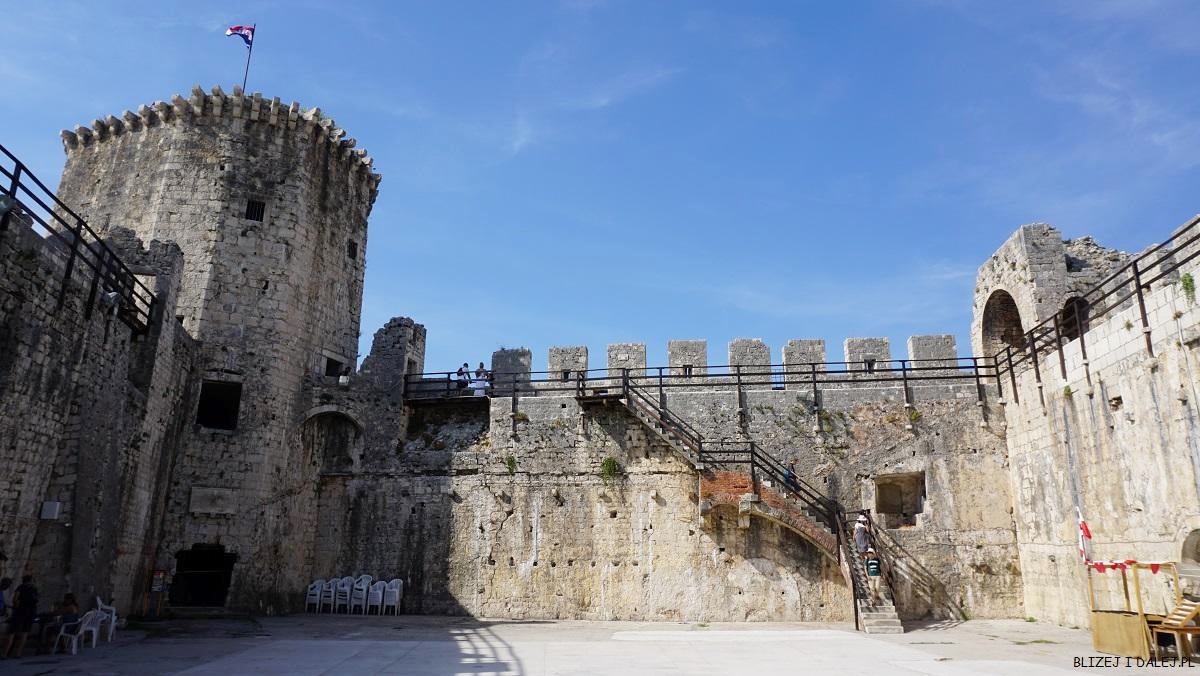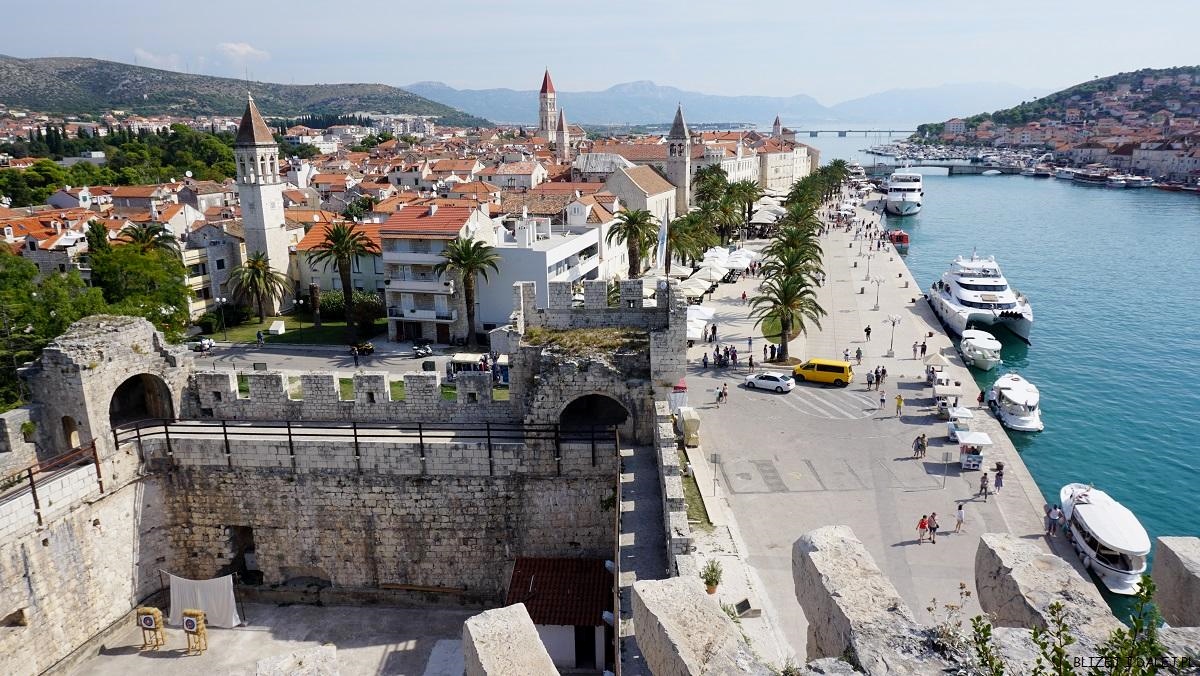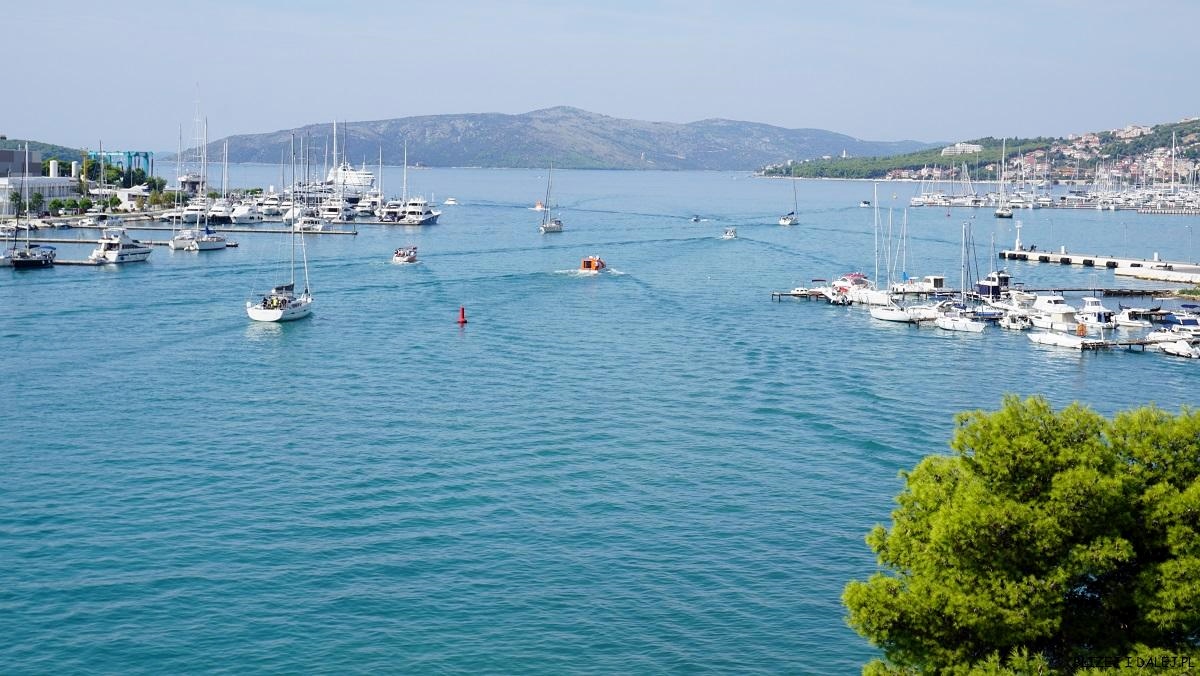 Spacerując po wąskich uliczkach w gwarze różnorodnych języków świata docieramy do słynnej XIII wiecznej bazyliki z dzwonnicą, czyli Katedry Świętego Wawrzyńca "Catedralle di San Lorenzo" (Crkva Sv. Lovre). Tuż obok znajduje się Pałac Cipiko i ratusz Grad Trogir – to jest najbardziej oblegane miejsce w mieście. Mnóstwo ludzi wokół, każda wolna przestrzeń zastawiona ogródkami restauracyjnymi, gdzie turyści mogą się schronić od palącego słońca w cieniu parasola i odpocząć przy małym lub większym kawowym co nie co ;)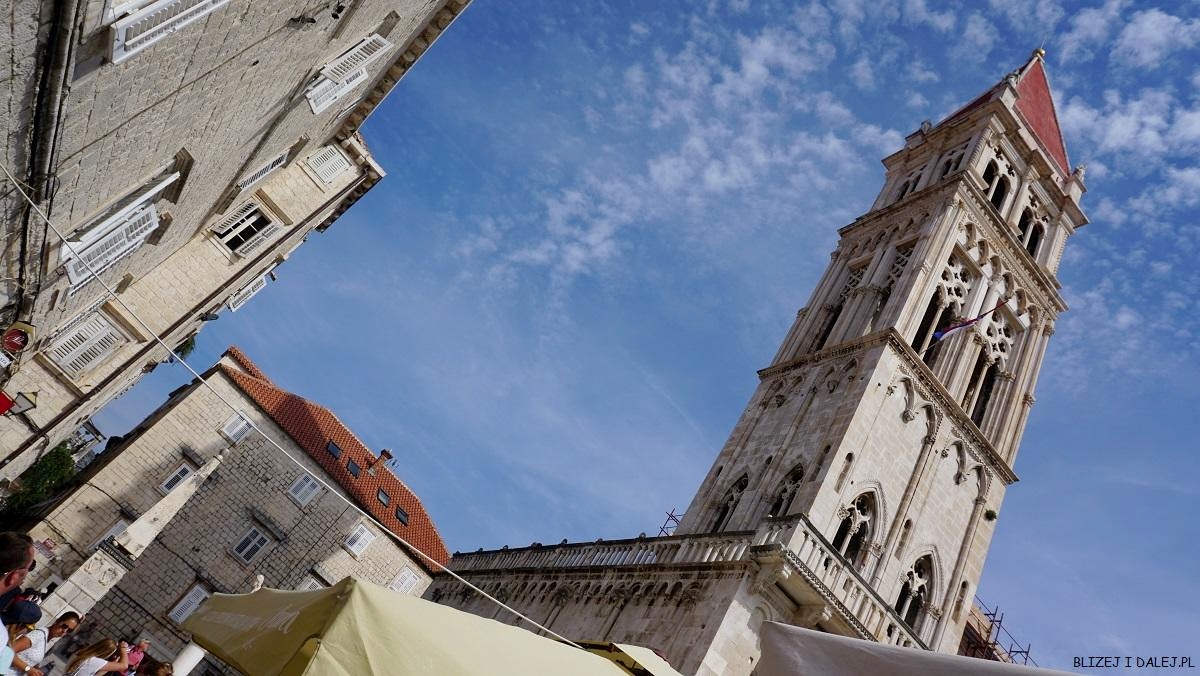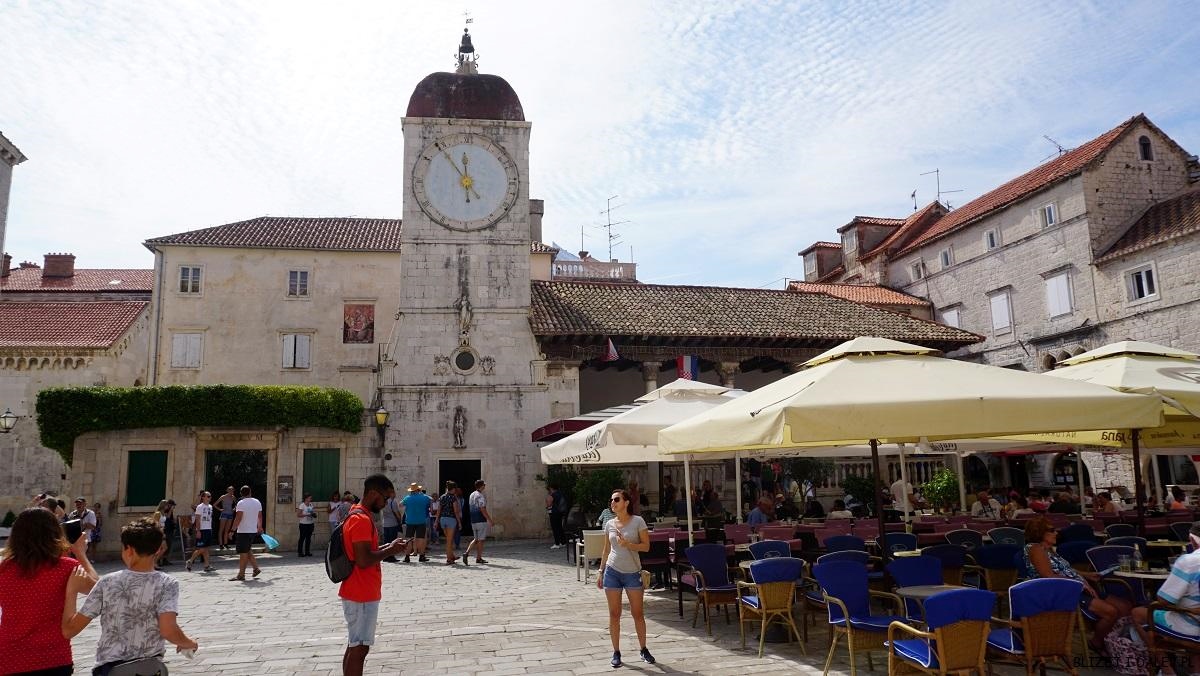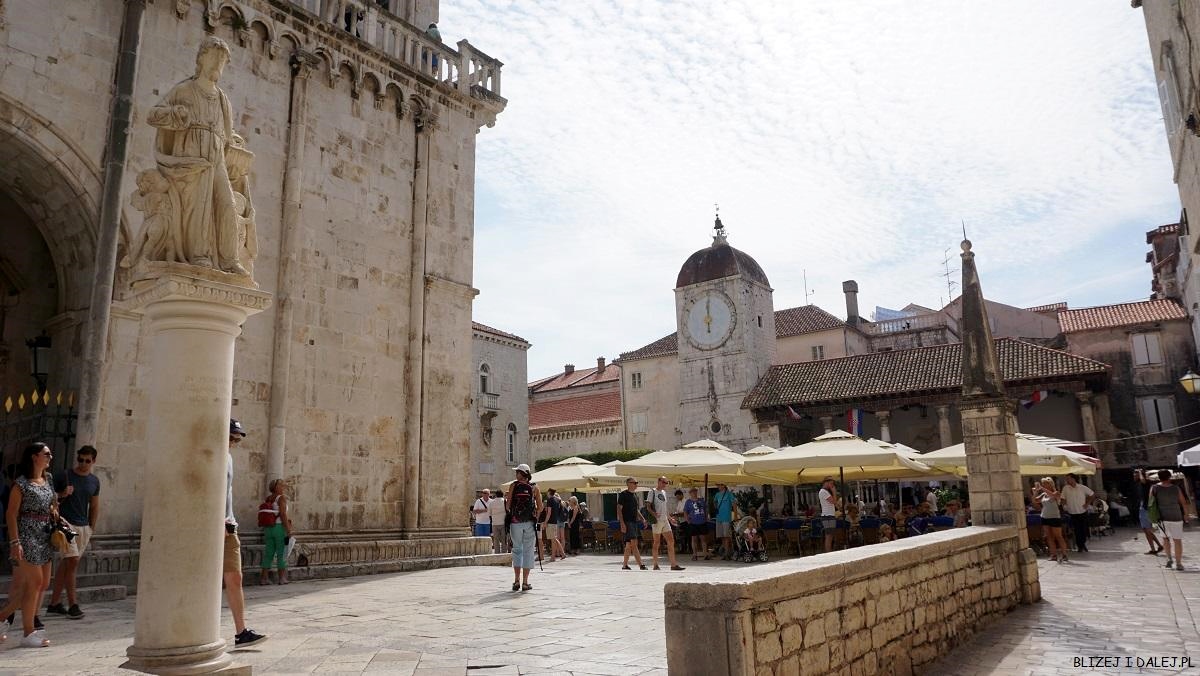 Kręcimy się jeszcze chwilę po ścisłym centrum, zerkamy na targ staroci i przechodzimy na wyspę Čiovo – tu odpoczywamy na ławeczce delektując się burkiem z serem z pobliskiej cukierni – spróbujcie koniecznie, pyszny! A przed nami świetna panorama na zabytkową część miasta.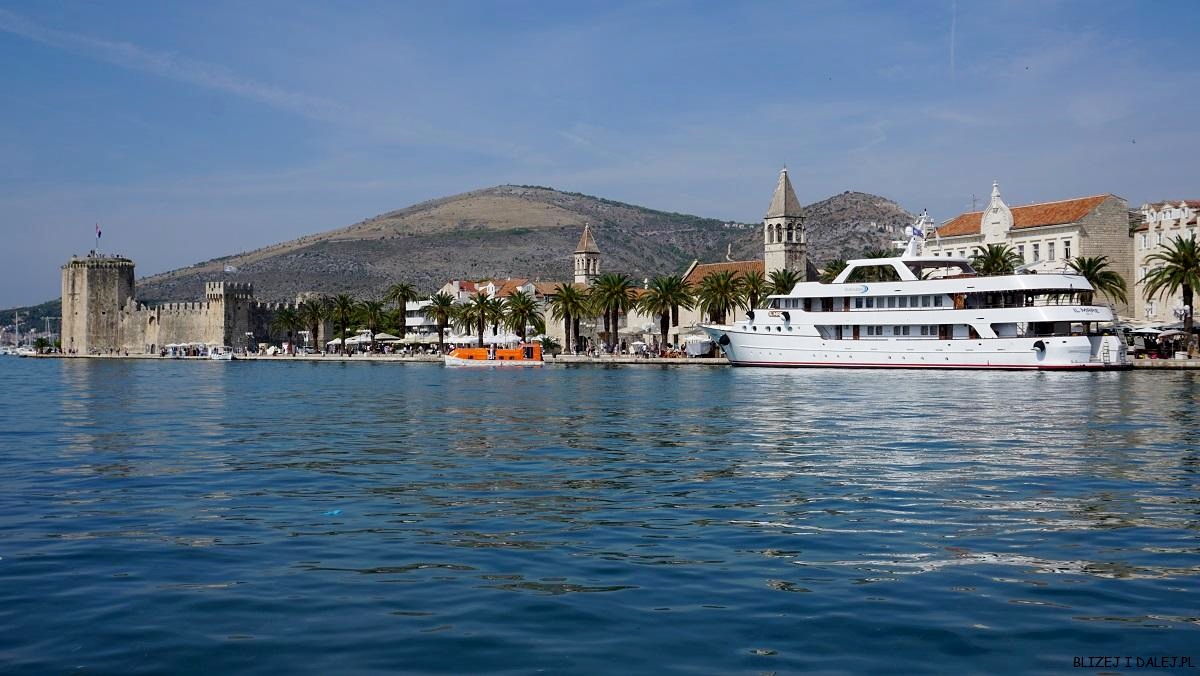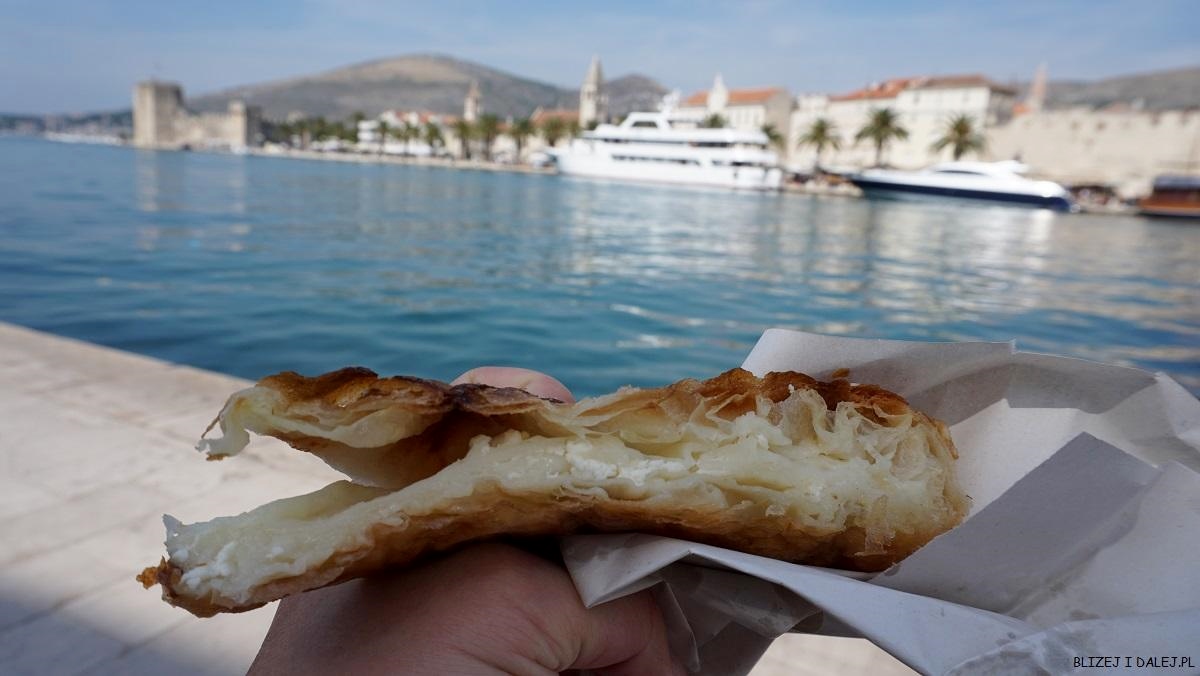 Wracając do auta, ponownie zachwycamy się wąskimi, kamiennymi uliczkami Starego Miasta :) Jednak sława i renoma tego miejsca ma swoją cenę – pomimo tego, że byliśmy poza sezonem (druga połowa września) miasto było pełne ludzi a Stare Miasto jest na tyle niewielkie, że nie łatwo było znaleźć ustronne i ciche miejsce poza szlakiem…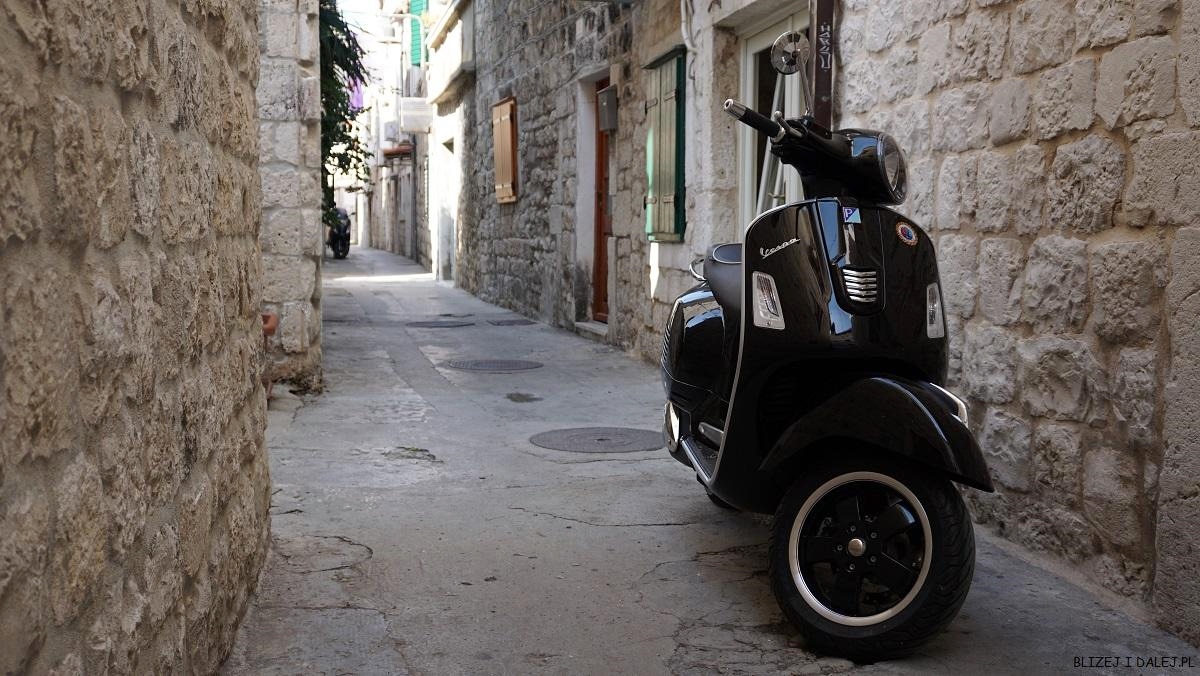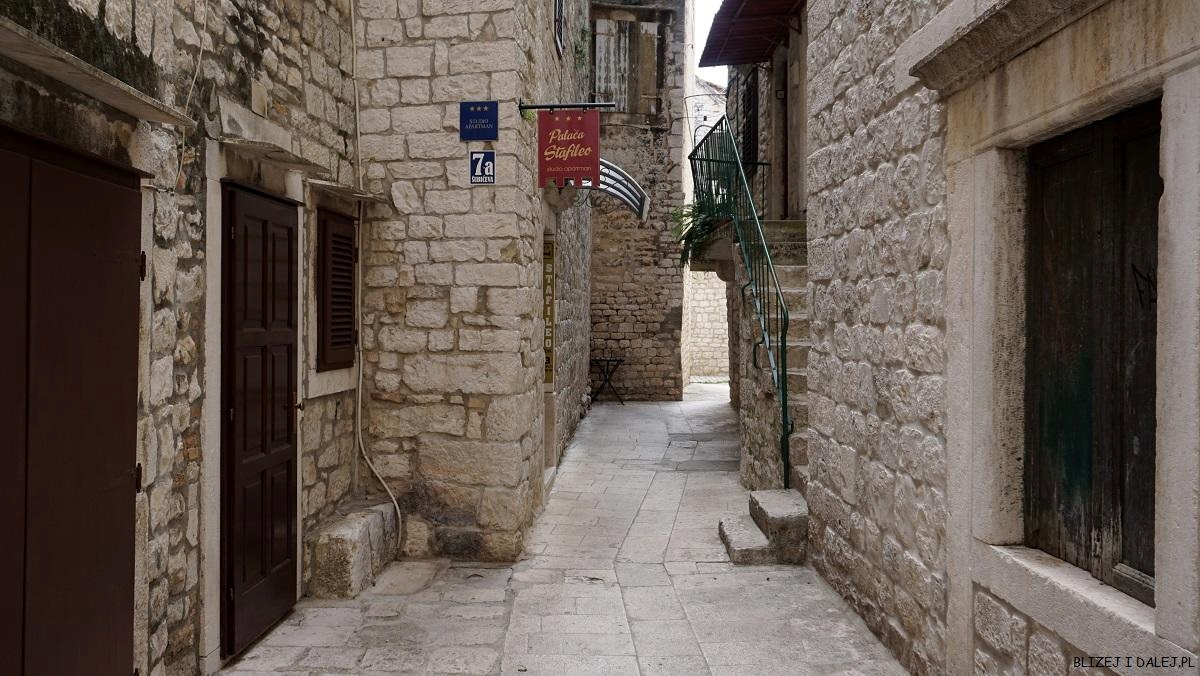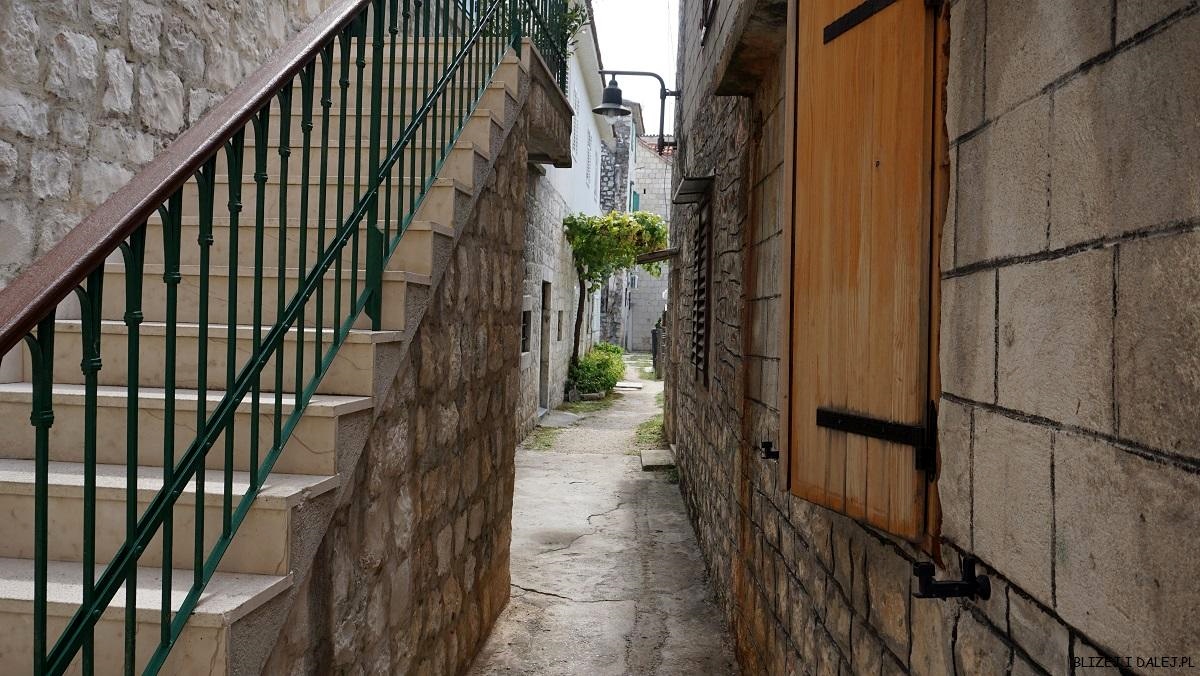 Trogir jest ślicznym i klimatycznym miasteczkiem, do którego bez wątpienia warto się wybrać aby spędzić przyjemne pół dnia. Jedyna uwaga, to kwestia nastawienia się, że razem z Tobą to miejsce będzie chciało zobaczyć mnóstwo turystów z całego świata – ot, cena sławy ;)
Wracając z wycieczki po Trogirze, rzuciliśmy jeszcze tęskne, ostatnie spojrzenie z trasy – przy drodze znajduje się kilka przystosowanych zatoczek, więc bez problemu można się zatrzymać na małą sesję zdjęciową miasta i okolicznych wysp.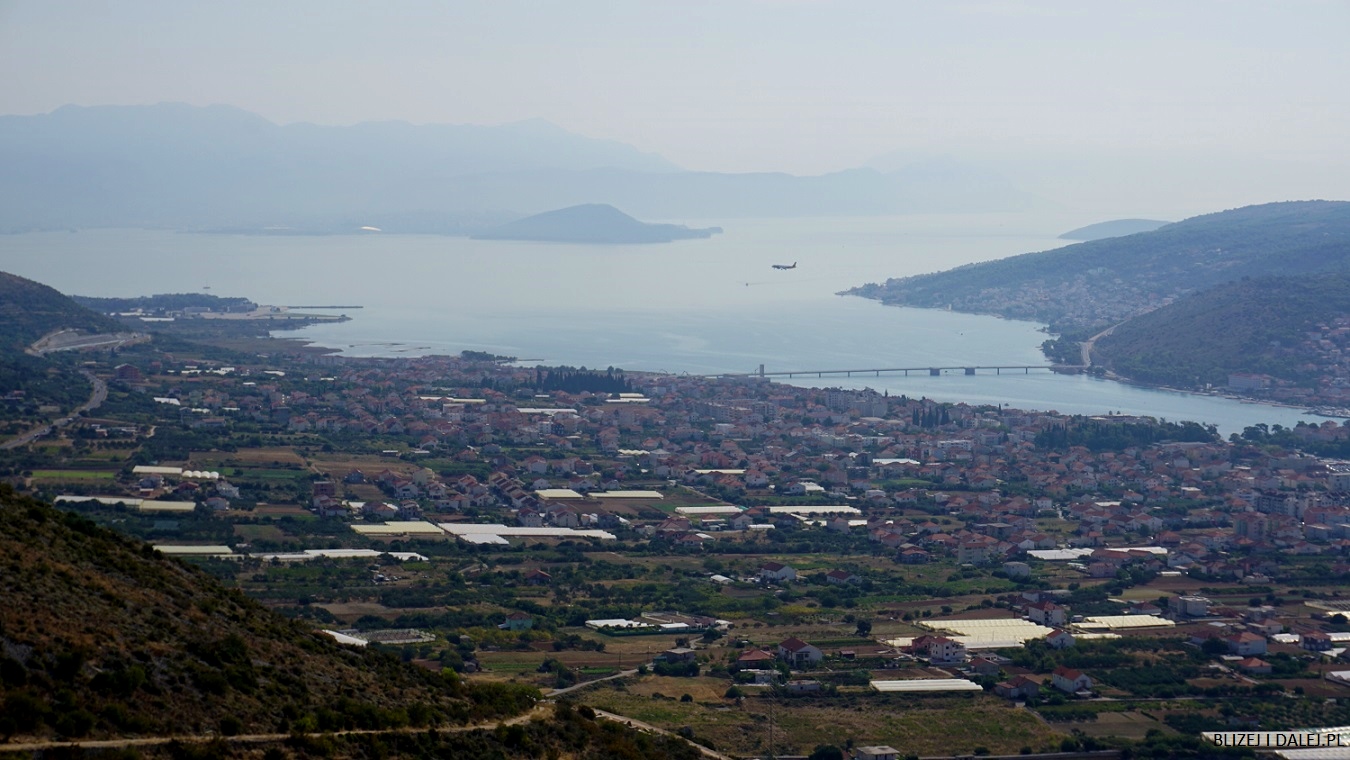 Dodatkowe informacje:
Wyspa połączona jest z kontynentalną częścią Chorwacji mostem, więc bez problemu można się dostać do samego centrum. Jednak znalezienie miejsca parkingowego w tym miejscu to wyższa szkoła jazdy… Polecam zostawić auto tuż przed mostem, jeszcze po stronie lądowej np. parking T1 czy T-Point, wiadomo im bliżej centrum tym wyższa opłata ;)
Wieża Kamerlengo – Obala Bana Berislavića, Trogir – otwarte w godzinach 9-19, wstęp 25 kun/osoba
Waluta – 1 kuna = 0,58 zł (przelicznik wrzesień 2018)
Więcej artykułów z Chorwacji (tutaj).
---
You might also like