W dwa dni zwiedzania wyspy, poza chłonięciem cudownej atmosfery i napawania się wspaniałymi widokami,  udało nam się dotrzeć do kilku wartych zobaczenia świątyń, między innymi do malowniczo położonej na brzegu jeziora świątyni Pura Ulun Danu Beratan. Otoczona zadbanym parkiem, na terenie którego znajduje się punkt ze zwierzętami takimi jak nietoperze, sowy i jaszczury – gdzie za kilka monet można zrobić sobie zdjęcie z wybranym "zwierzakiem".
W tym miejscu, spotkaliśmy się po raz pierwszy z dość nietypową prośbą – miejscowa kobieta poprosiła nas, abyśmy zrobili sobie razem zdjęcie. Zaskoczeni i nieco onieśmieleni z uśmiechem na ustach pozowaliśmy do kilkunastu zdjęć. Jak się okazało, starsza pani była z wieloosobową rodziną i absolutnie każdy musiał mieć z nami zdjęcie! Można poczuć się jak znana gwiazda filmowa – troszkę męczące, ale miłe uczucie :)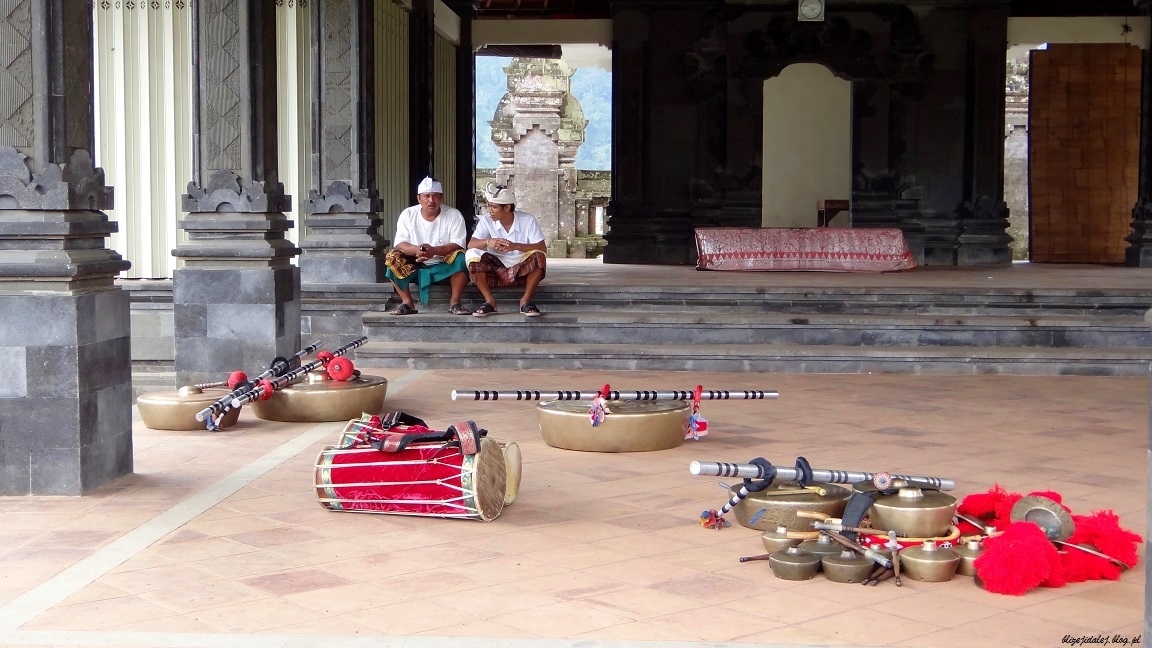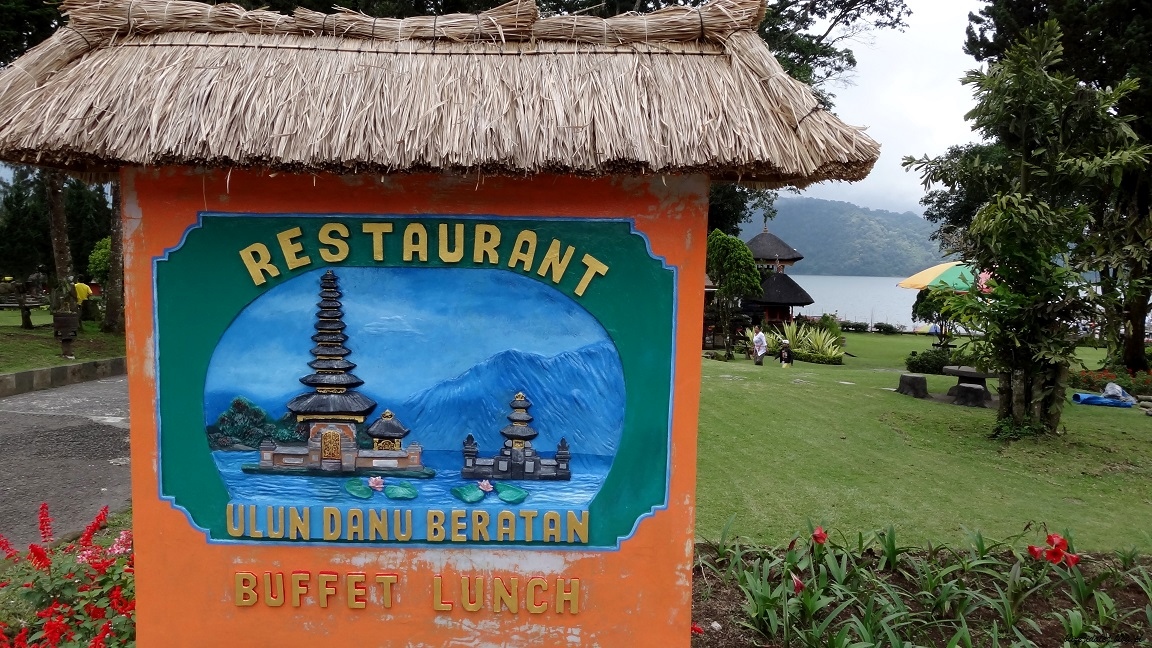 Zajechaliśmy także do Pura Taman Ayun, świątyni otoczonej bardzo ładnym ogrodem z wieloma oczkami wodnymi. Miejscowe dzieciaki wracające ze szkoły wołały do nas i machały z całych sił z uśmiechem na ustach…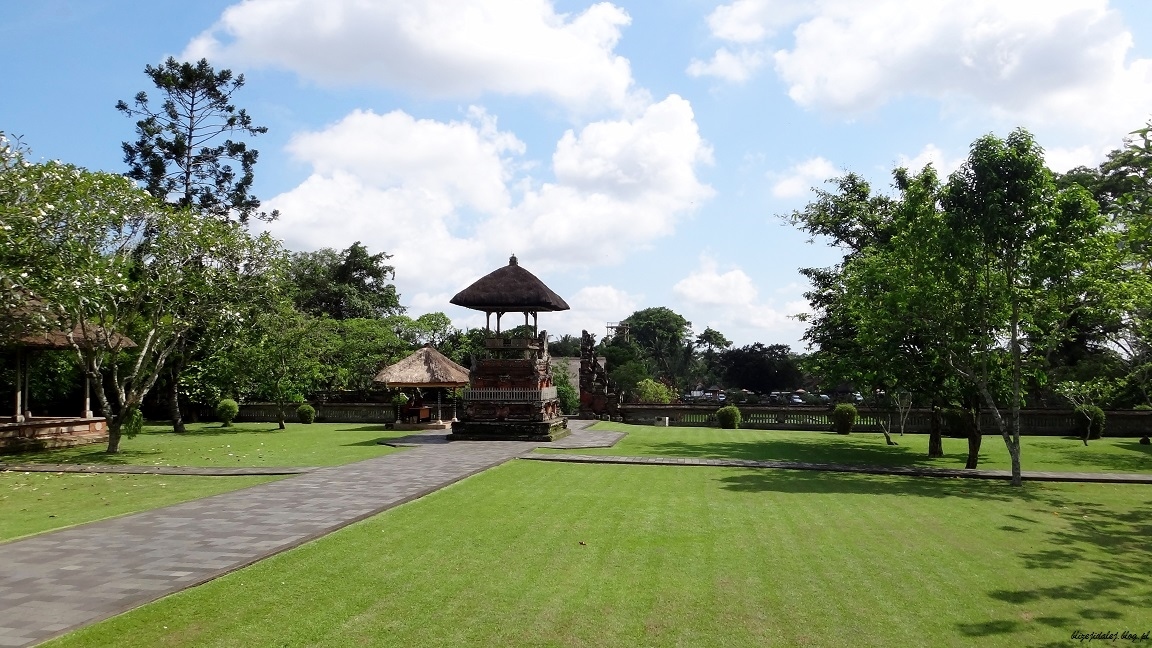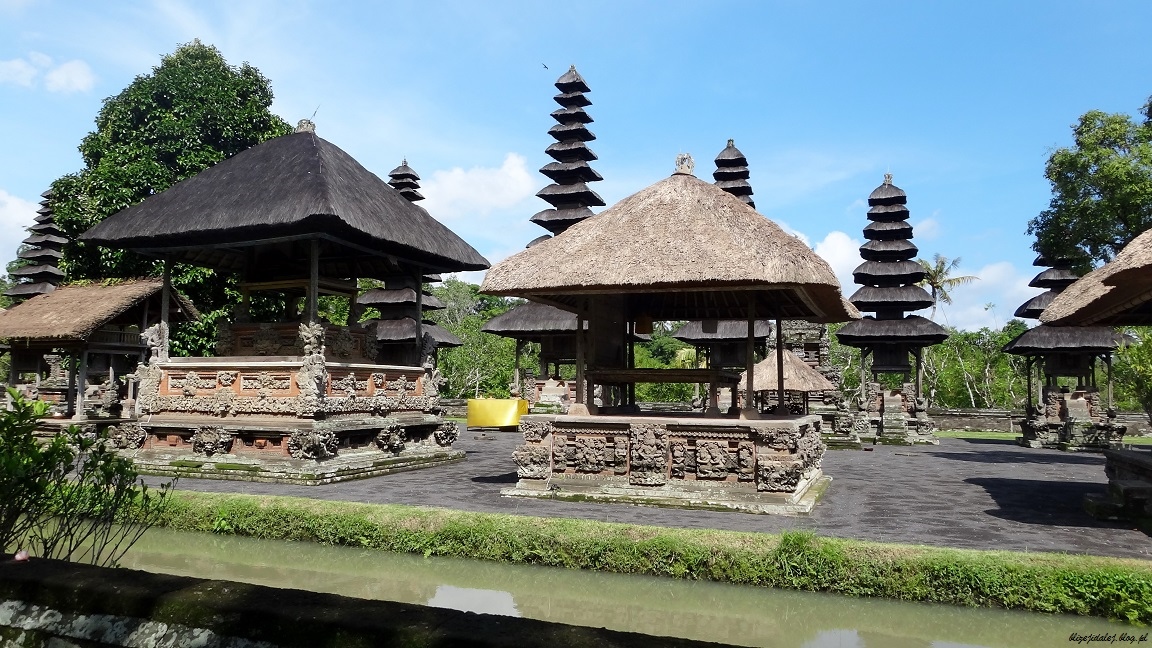 Pura Tanah Lot to jedna z najważniejszych świątyń na Bali. Została zbudowana na skale "wyrastającej" z morza kilka metrów od brzegu. Zazwyczaj można się do niej dostać po skałach, jednak my trafiliśmy w trakcie przypływu. Po niepewnym podłożu (jak zwykle w japonkach), w wysokich falach staraliśmy się dostać na "wysepkę" i jak już traciłam nadzieję, że tam dotrzemy na pomoc przybyli mężczyźni ze świątyni, którzy wyciągnęli pomocną dłoń i pomogli przedrzeć się przez fale… Piter tyle szczęścia nie miał i musiał radzić sobie sam ;) Do środka pięknie przystrojonej świątyni zaprosili nas balijczycy – skropili wodą, przykleili ziarenka ryżu do czoła, a za ucho wetknęli kwiat plumerii… magiczna to była chwila! Okazało się, że był to jeden z lokalnych rytuałów, który ma zapewnić pomyślność – i tak ryż symbolizuje szczęście i obfitość, a kwiat plumerii oznacza wieczne życie.
I tu kolejny raz, zwrócono się do nas z prośbą "czy możemy zrobić sobie z wami zdjęcie?". I tak z kwiatami we włosach pozowaliśmy do kilku fotek… jako wysocy i błękitnoocy blondyni wzbudzamy niezłe zainteresowanie wśród lokalnej społeczności ;)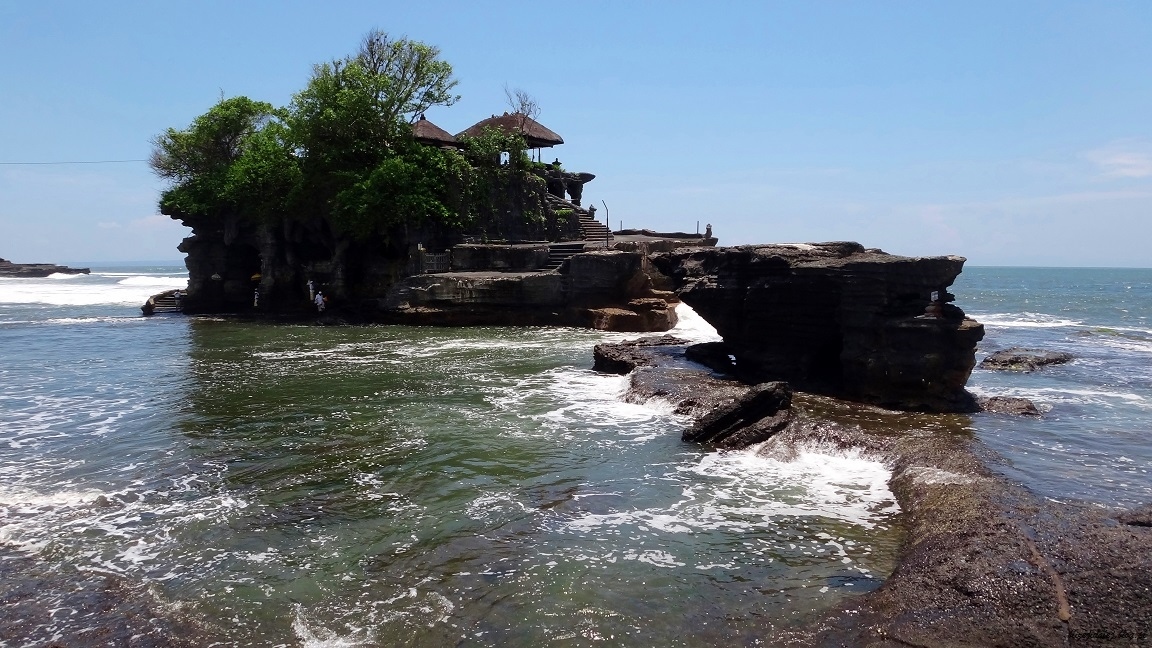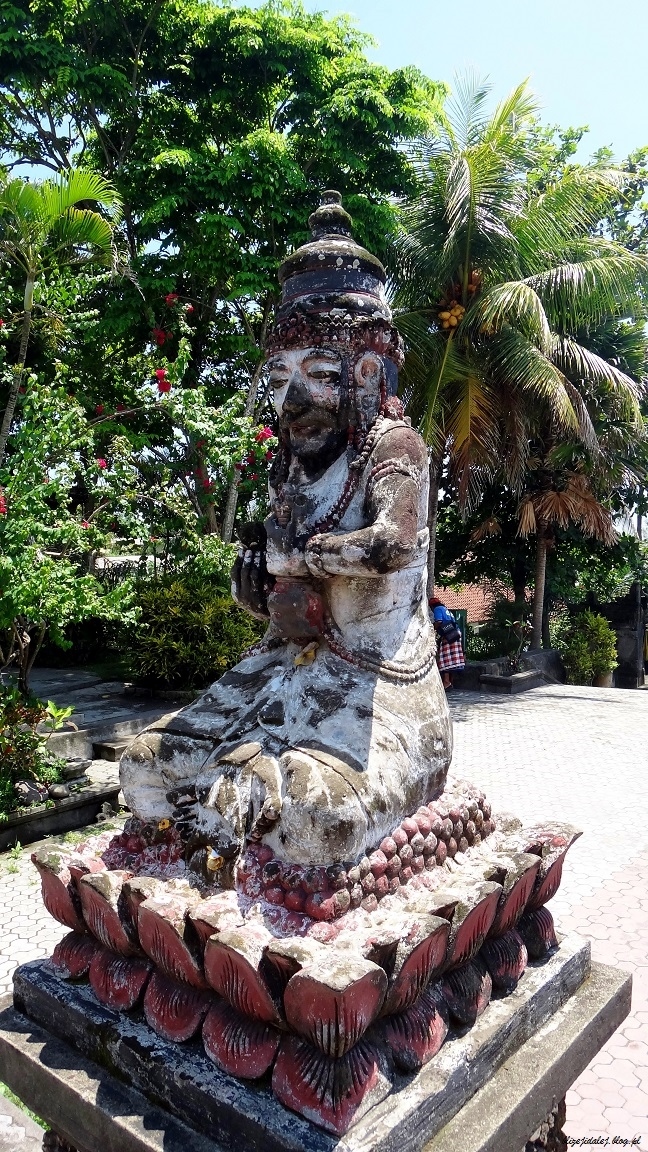 Kolejna to jedna z najstarszych świątyń na Bali – Pura Luhur Uluwatu. Jest spektakularnie położona na krawędzi klifu. Aby wejść na teren świątyni konieczne jest założenie tradycyjnego sarongu, nawet jeśli się ma długie spodnie. Na terenie świątyni trzeba się mocno pilnować, gdyż mieszka tu mnóstwo zaczepnych i złośliwych makaków – wszystkie drobne rzeczy takie jak chusty czy okulary najlepiej schować, aby małpy najzwyczajniej w świecie ich nam nie ukradły… Ja po akcji na Ko Lancie wszystkie makaki omijam szerokim łukiem!
Magiczne są świątynie na Bali, w przerwie plażowania i serfowania obowiązkowo trzeba wybrać się na zwiedzanie choć jednej z wielu świątyń.
---
You might also like