Opaleń to jedna z bliższych Warszawie miejscówek w Kampinoskim Parku Narodowym i sama nie wiem jak to się stało, że dopiero niedawno odkryliśmy w pełni to miejsce. Chwilowo (mam nadzieję!) KPN jest zamknięty ze względu na pandemię, jednak jak tylko go otworzą ponownie to będzie doskonały kierunek na spacer :)
Na początek idziemy dróżkami w kierunku Jeziorka Opaleń – to niewielkie, jednak bardzo urokliwe leśne jeziorko.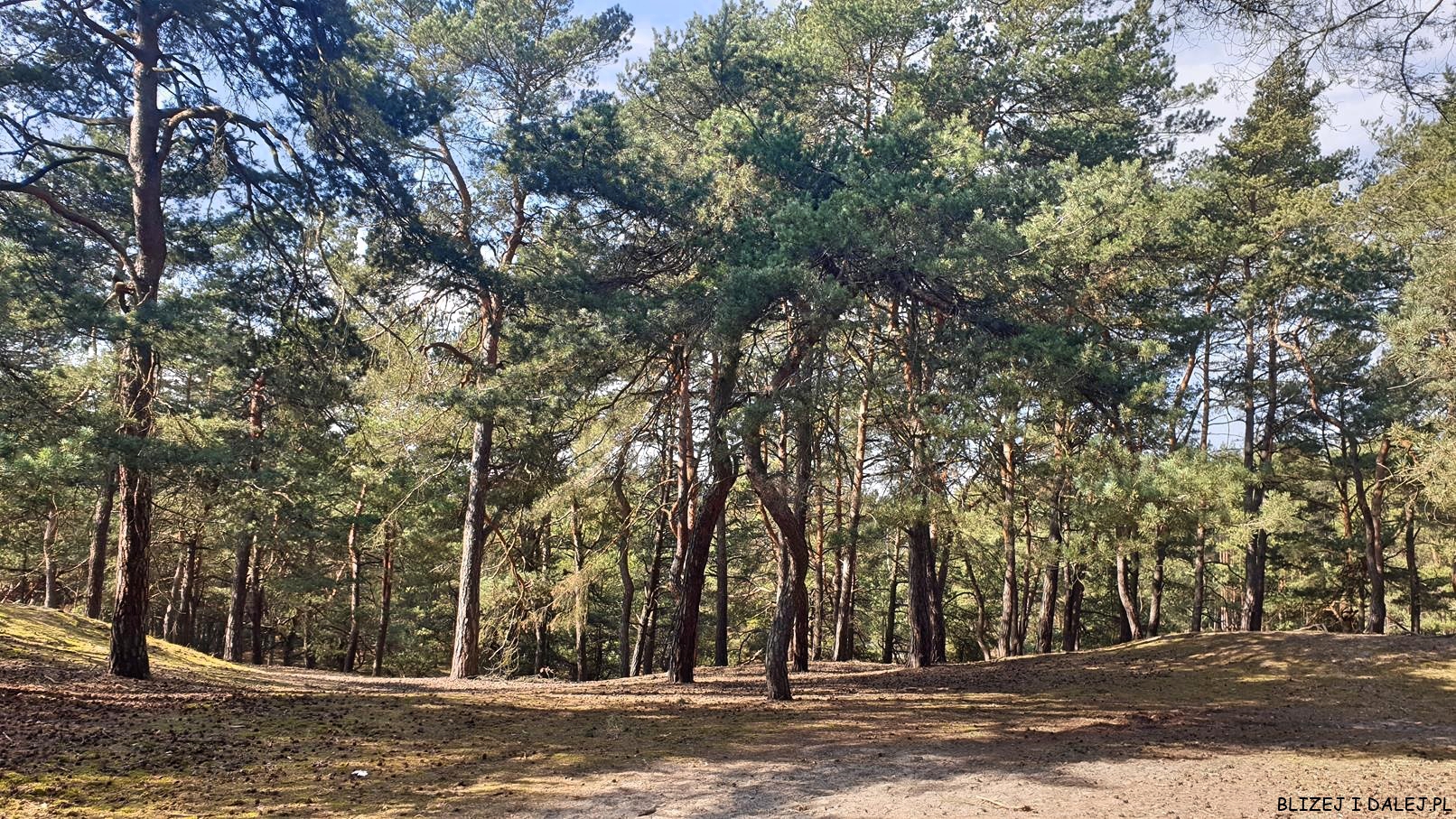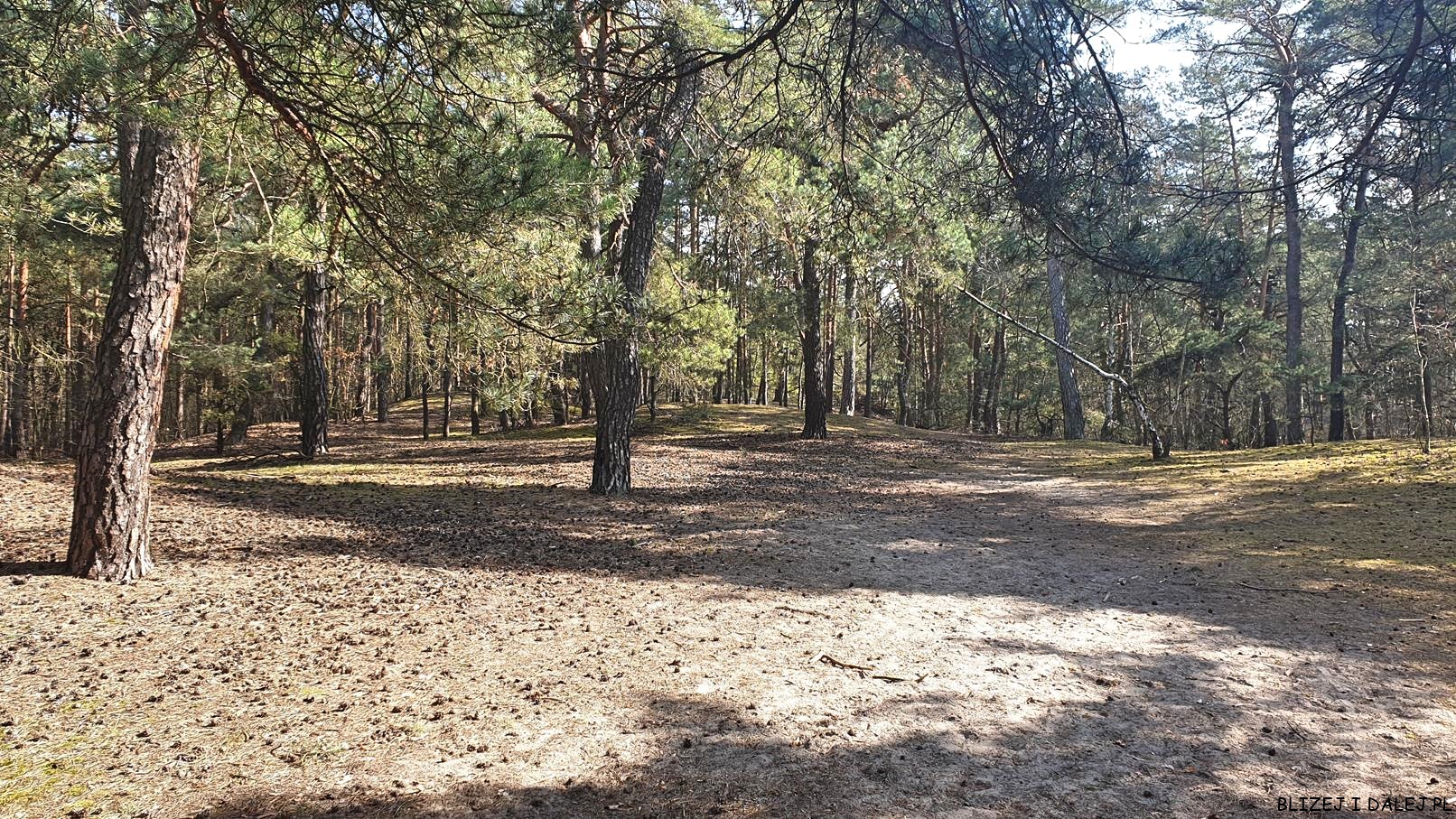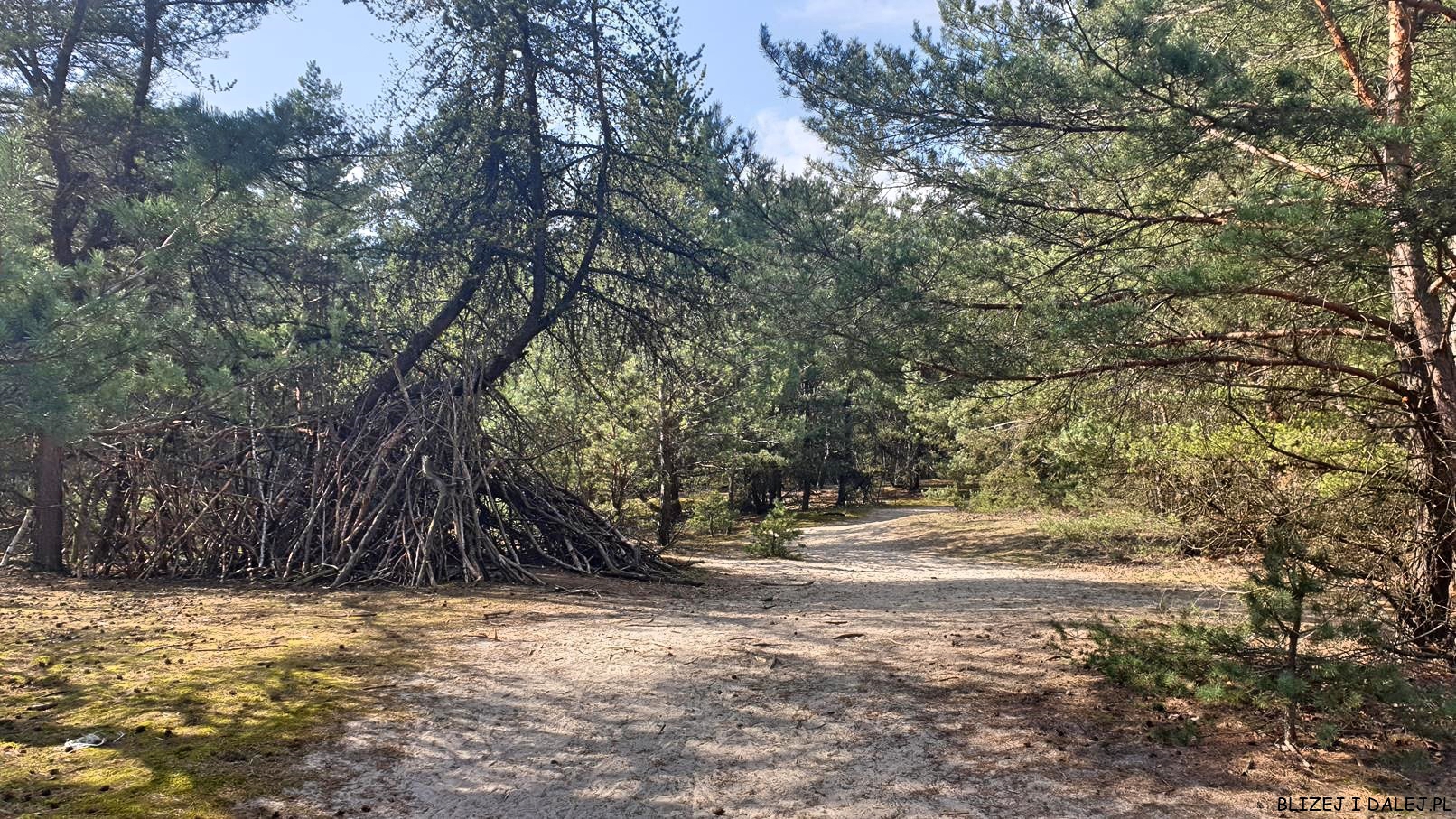 Następnie kierujemy się na Kładkę Motylowe Łąki, świetne miejsce! Kładka prowadzi przez wielką polanę kwietną, która otoczona jest z każdej strony lasem. Jest to ścieżka dydaktyczna Wokół Opalenia, gdzie można się dowiedzieć więcej o kwiatach, trawach, zwierzętach i oczywiście motylach :)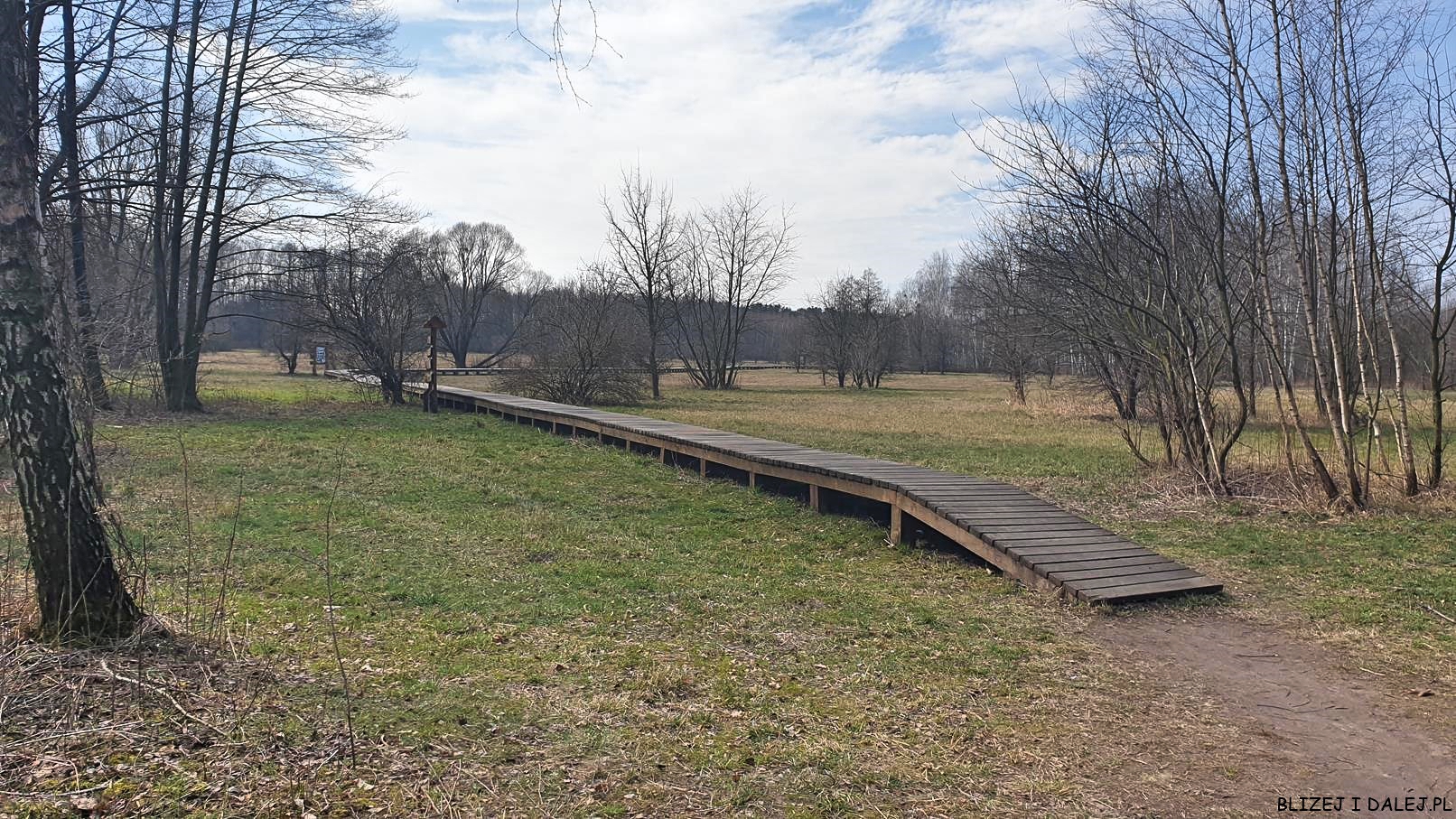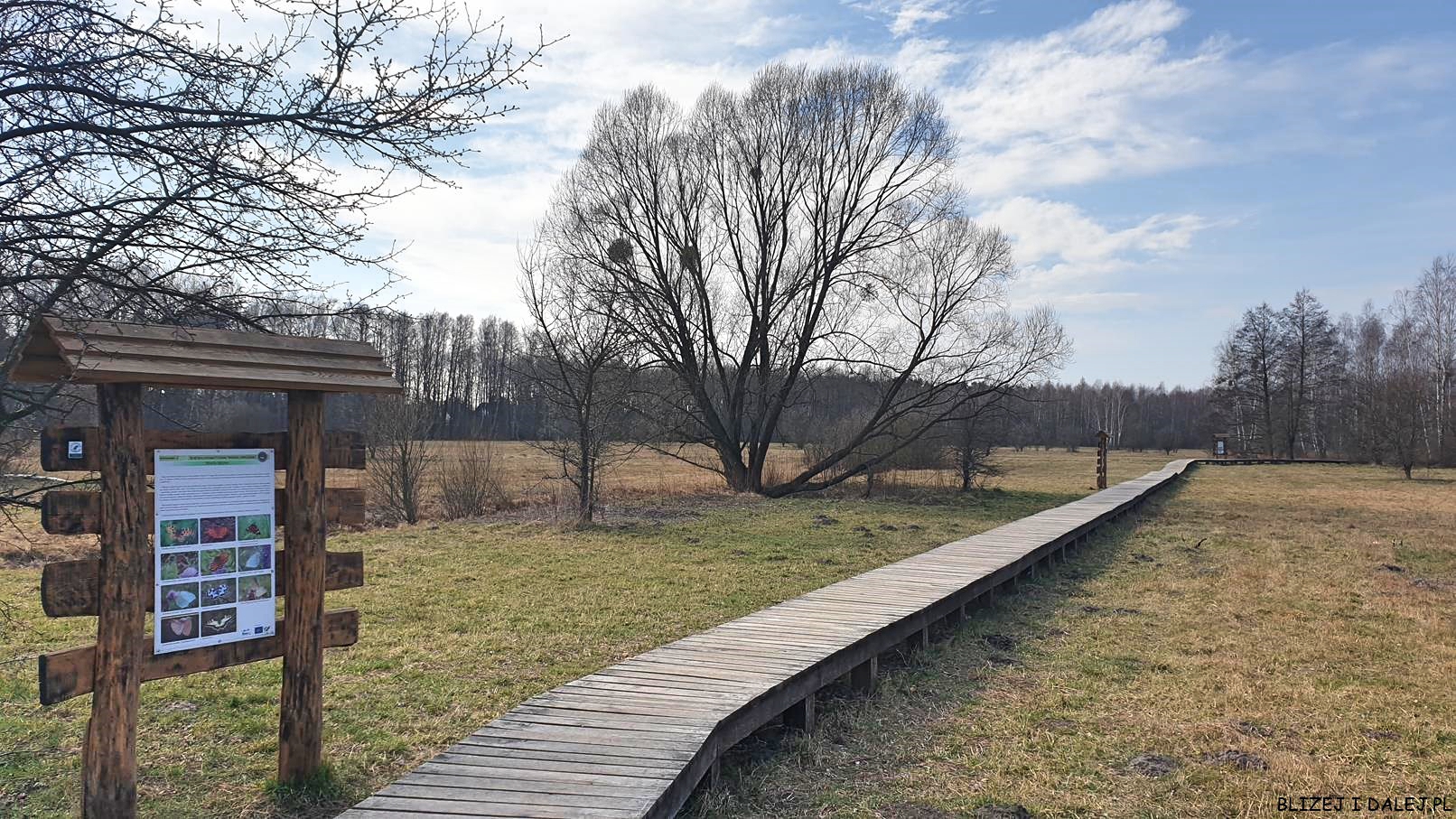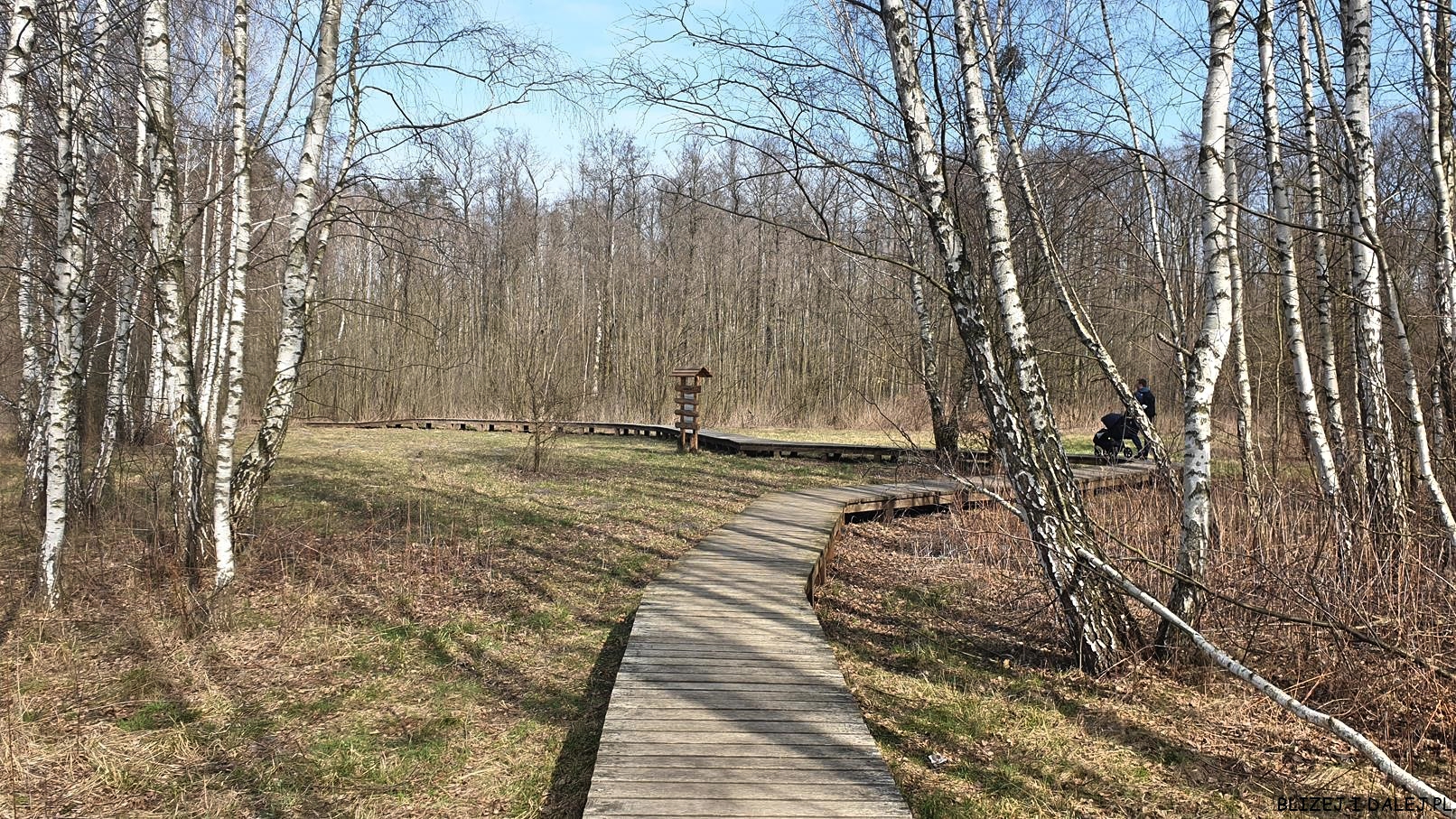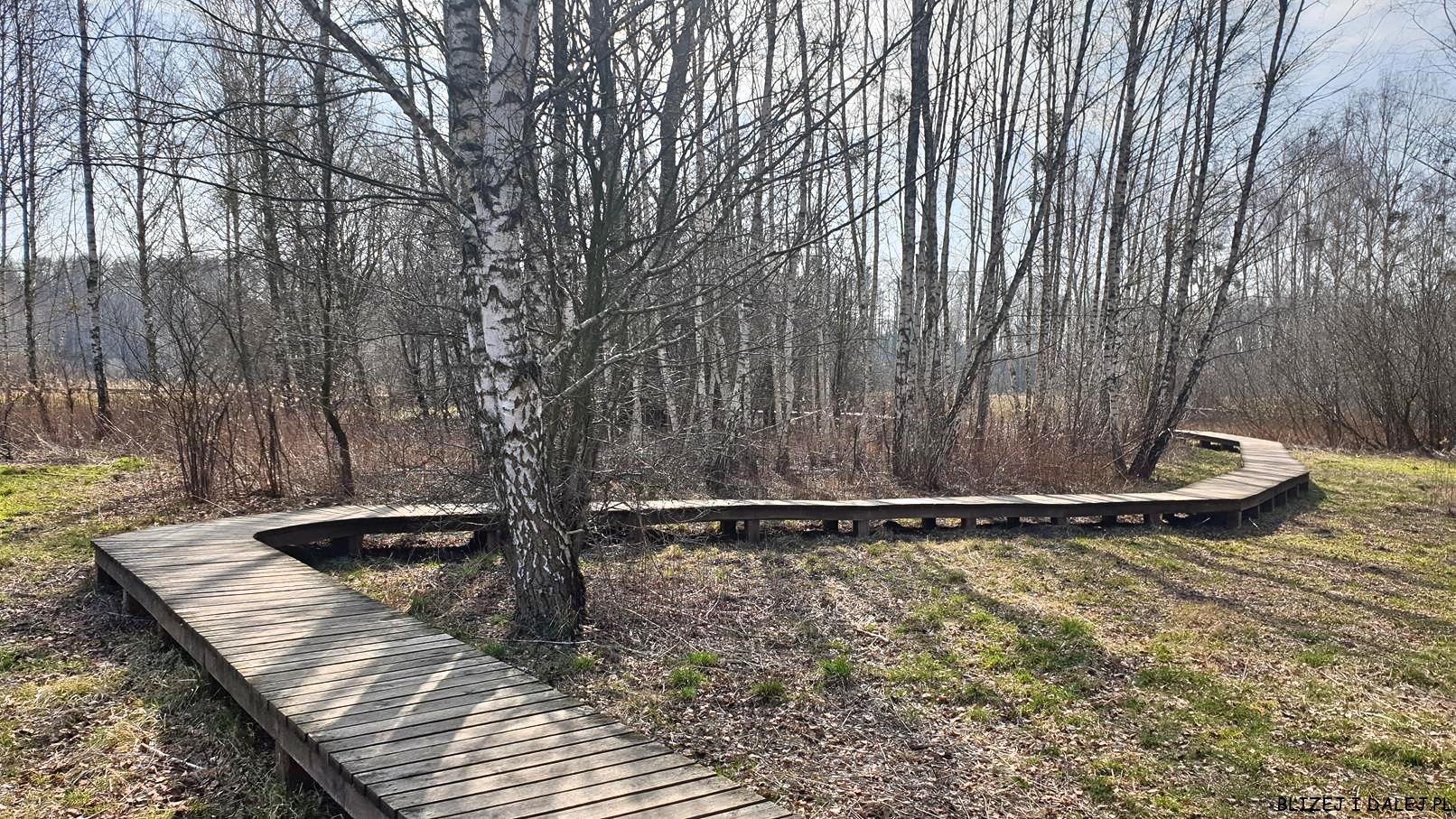 Na zielonym szlaku trafiamy na kapliczkę oraz tablicę z przypiętymi różańcami – potrzebujesz, weź różaniec / masz więcej, zostaw swój. Znajduje się tu także miejsce pamięci 1944, czyli pomnik ku pamięci Żołnierzy Armii Krajowej.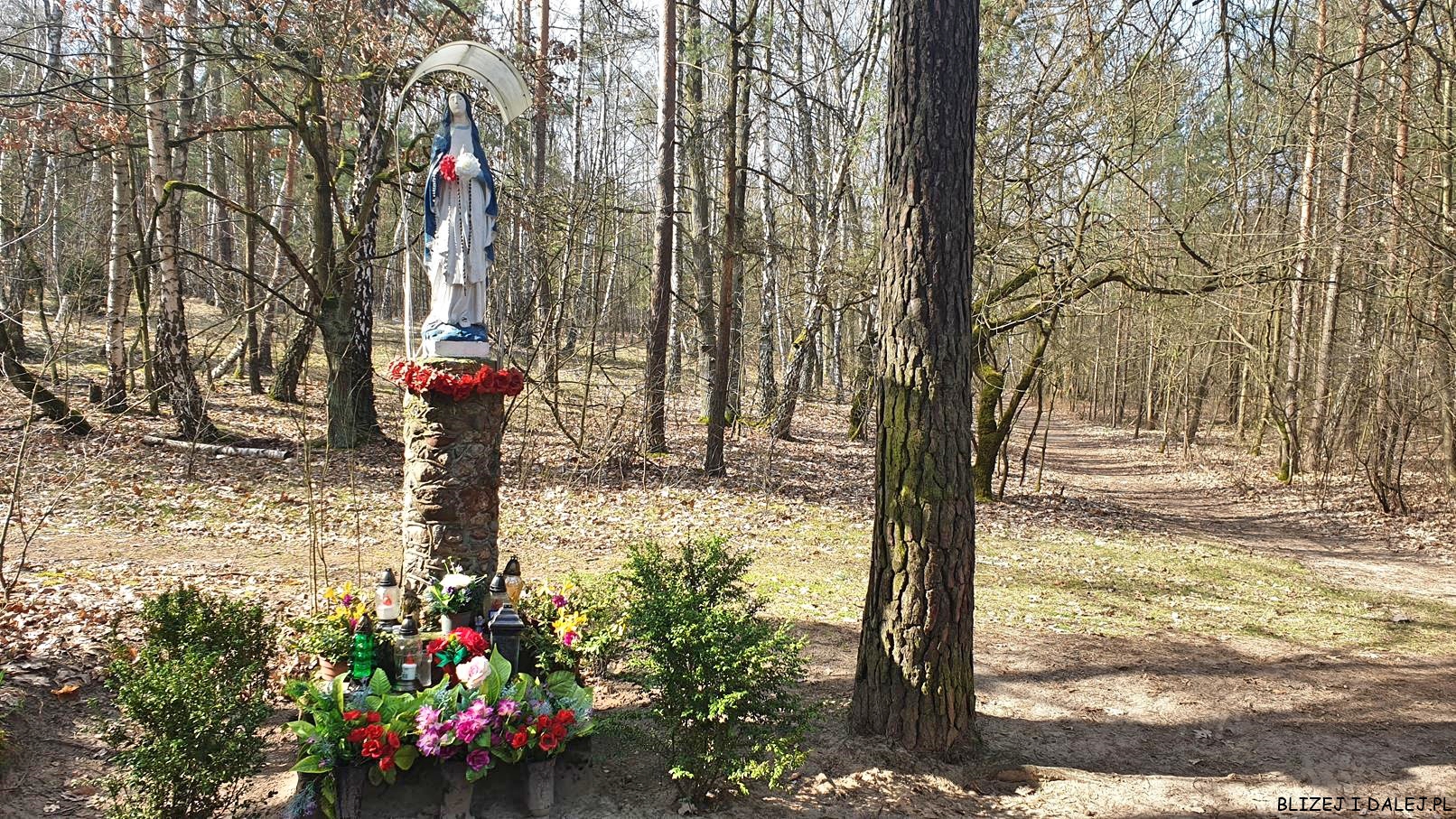 Uroczysko Opaleń i polana rekreacyjna Opaleń, to świetny punkt na ognisko czy piknik na świeżym powietrzu. Wielka przestrzeń na której można zagrać w nogę, siatkówkę czy pobawić się na trawie/w piachu z malcem :)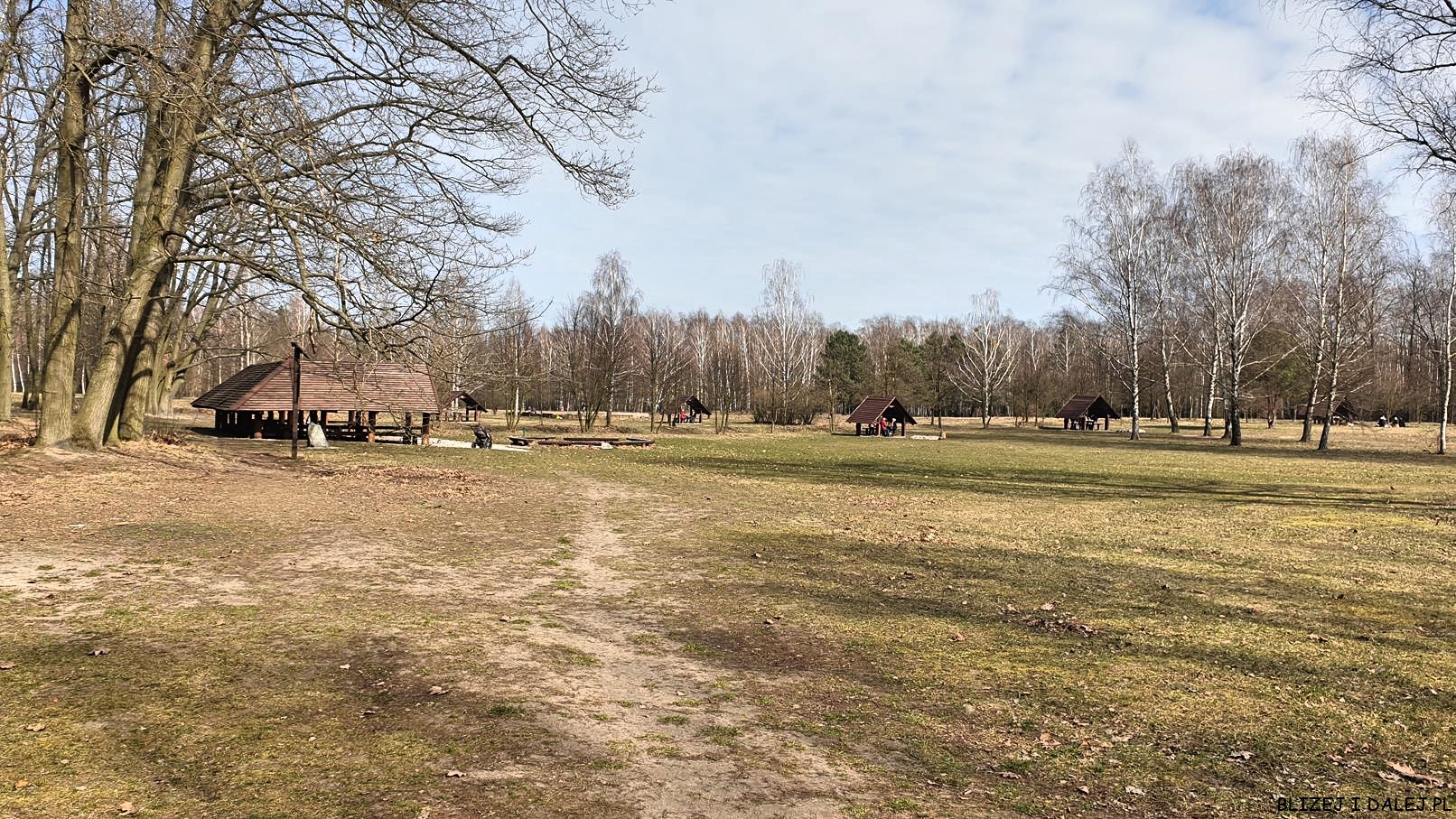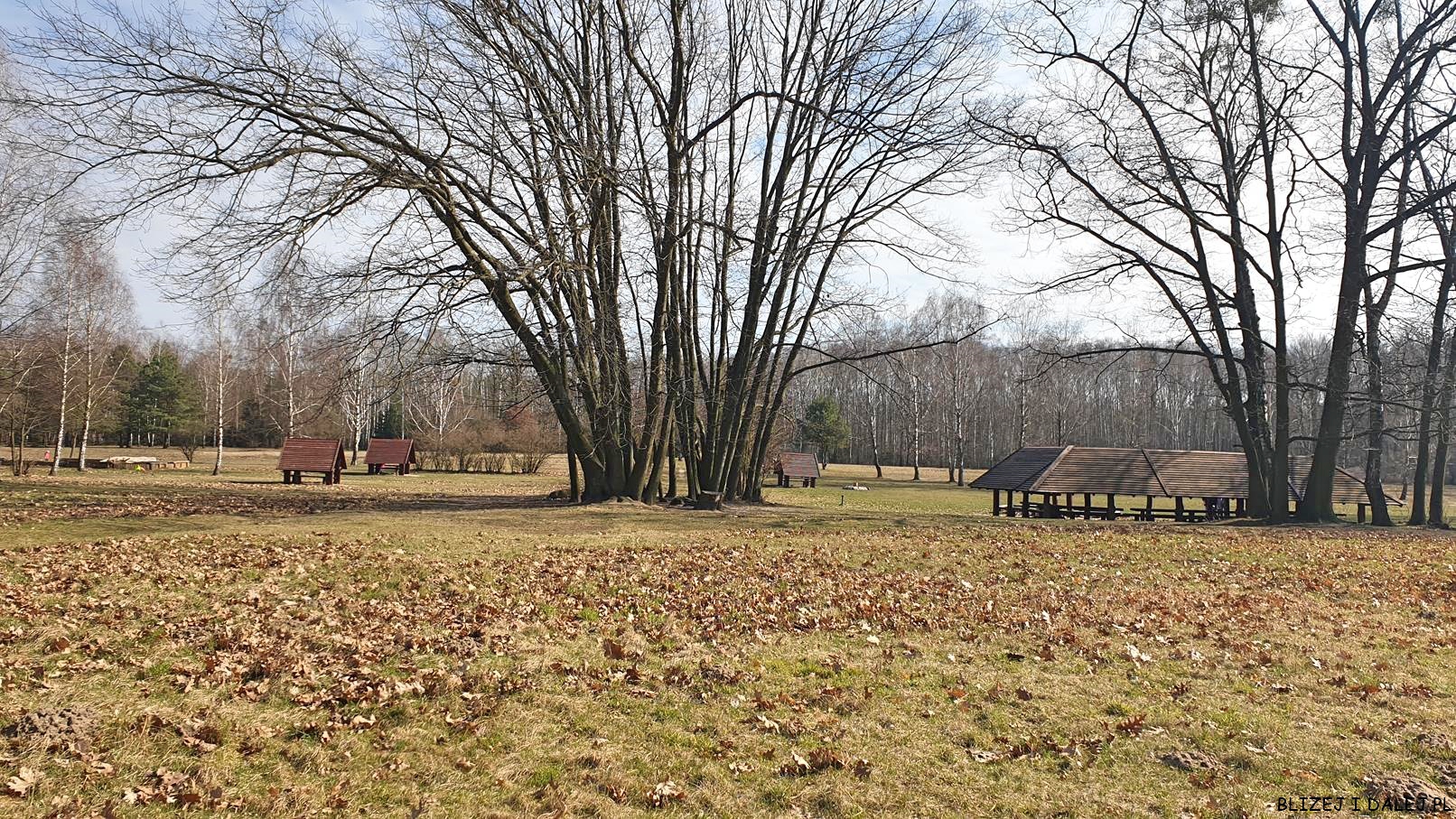 Przedłuże jest fantastyczne! Niesamowicie powyginane drzewa, rozrastające się z jednego pnia na dwa czy trzy… takie trochę dziwne, lekko mroczne ale bardzo klimatyczne miejsce :)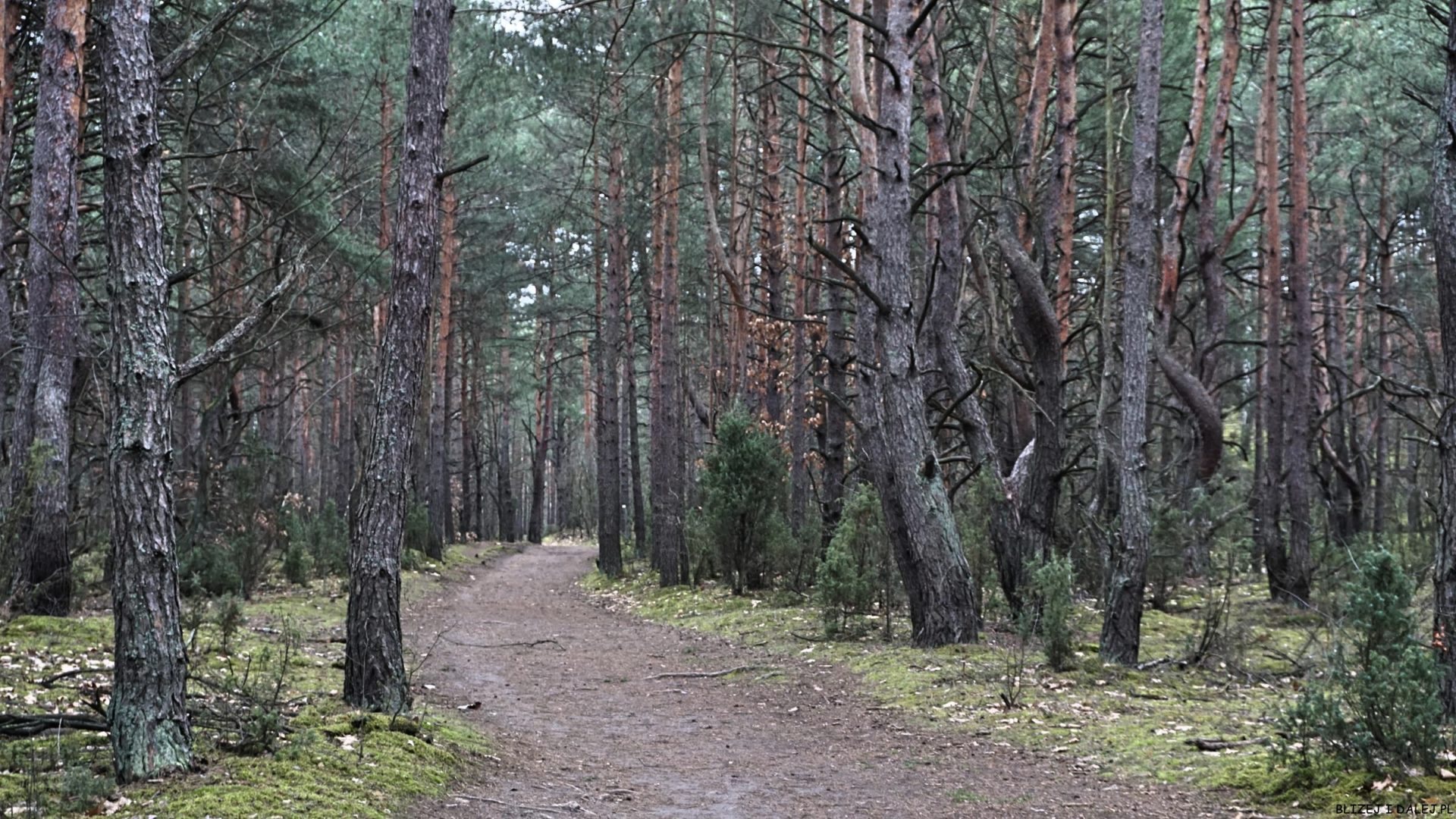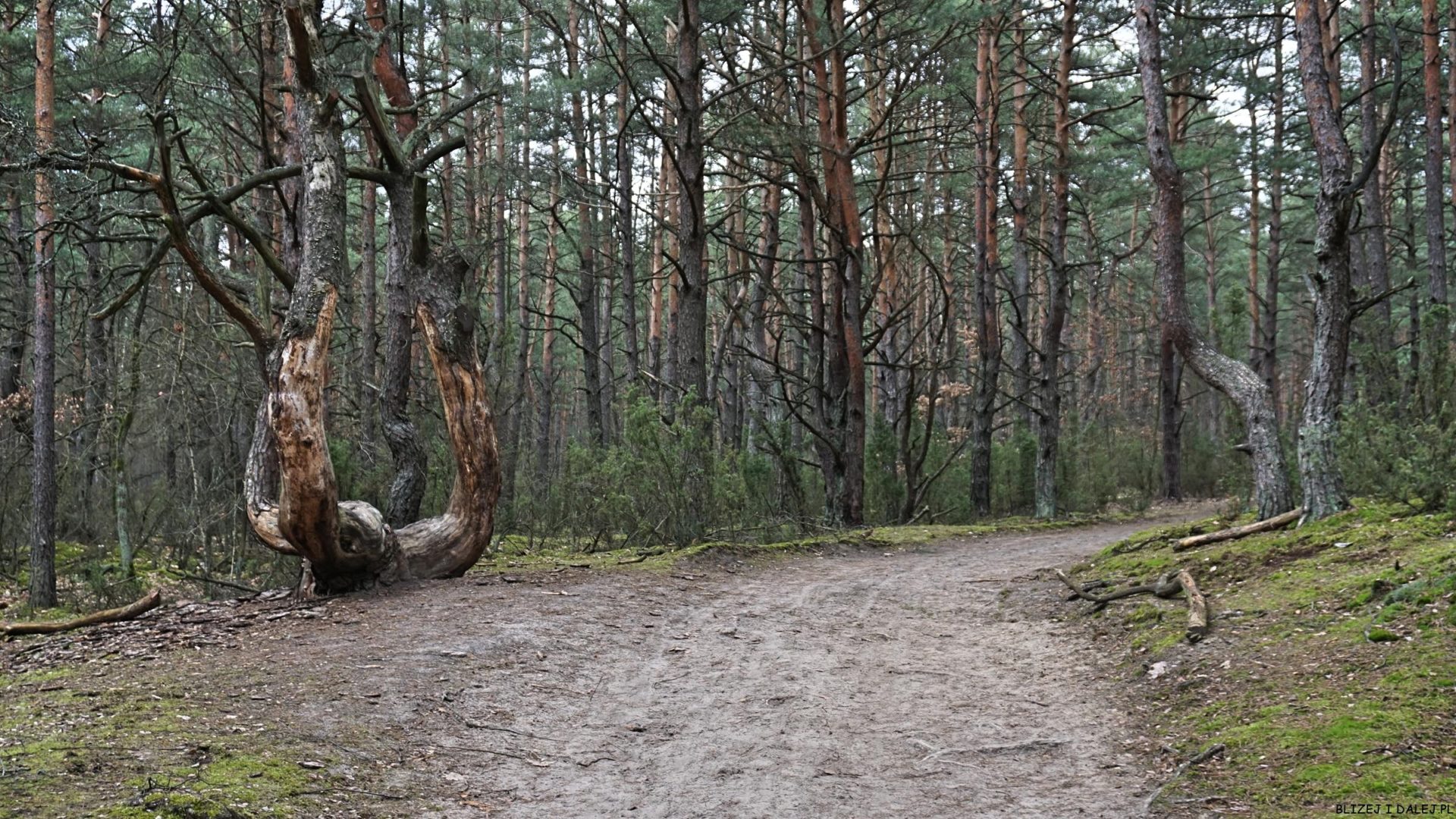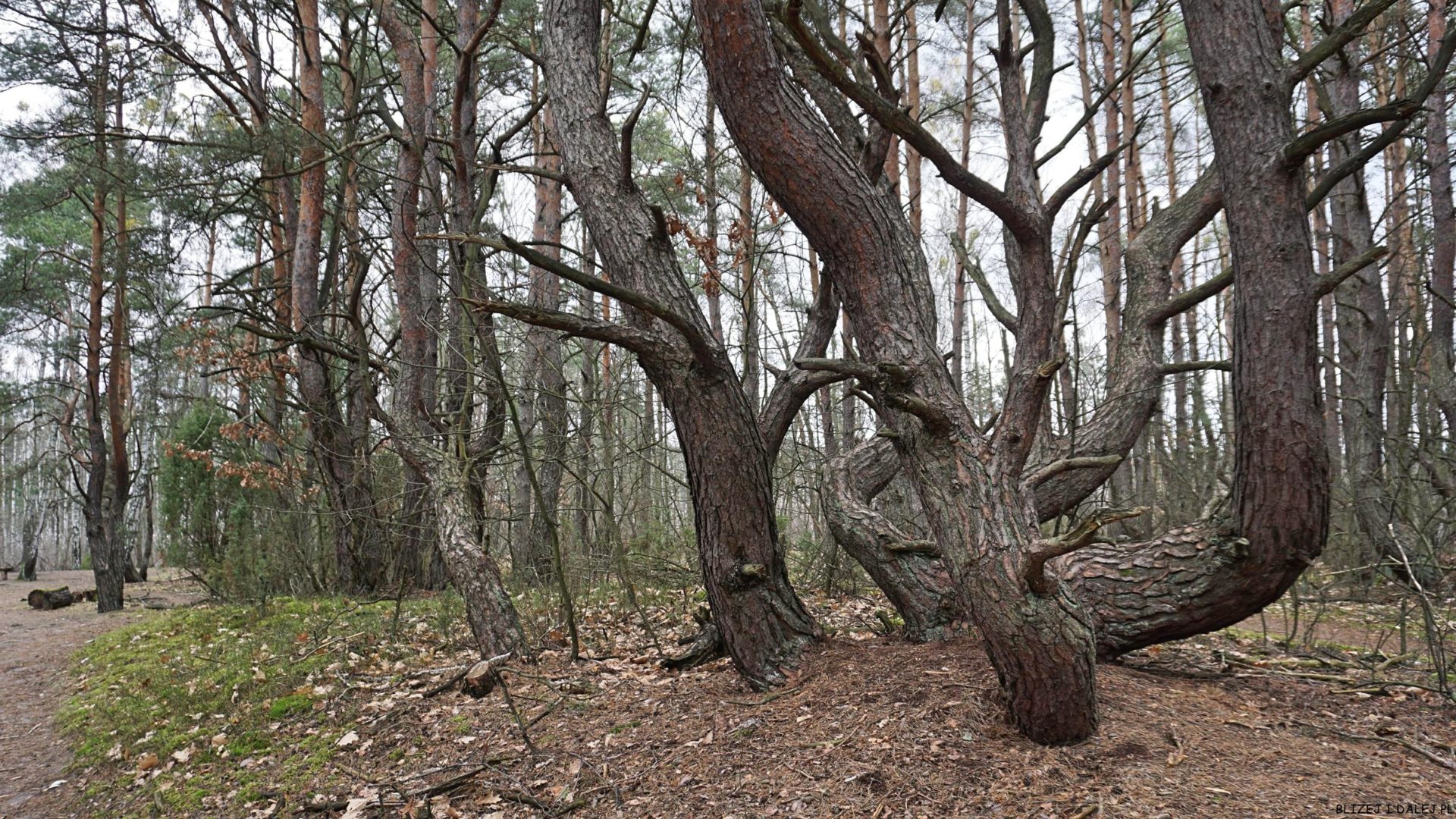 Łużowa Góra, to miejsce zupełnie inne od standardowych miejscówek na mapie KPN. Między innymi jest to kolejna ciekawa kładka rzucona w lesie, tyle że tym razem prowadzi przez piach ;)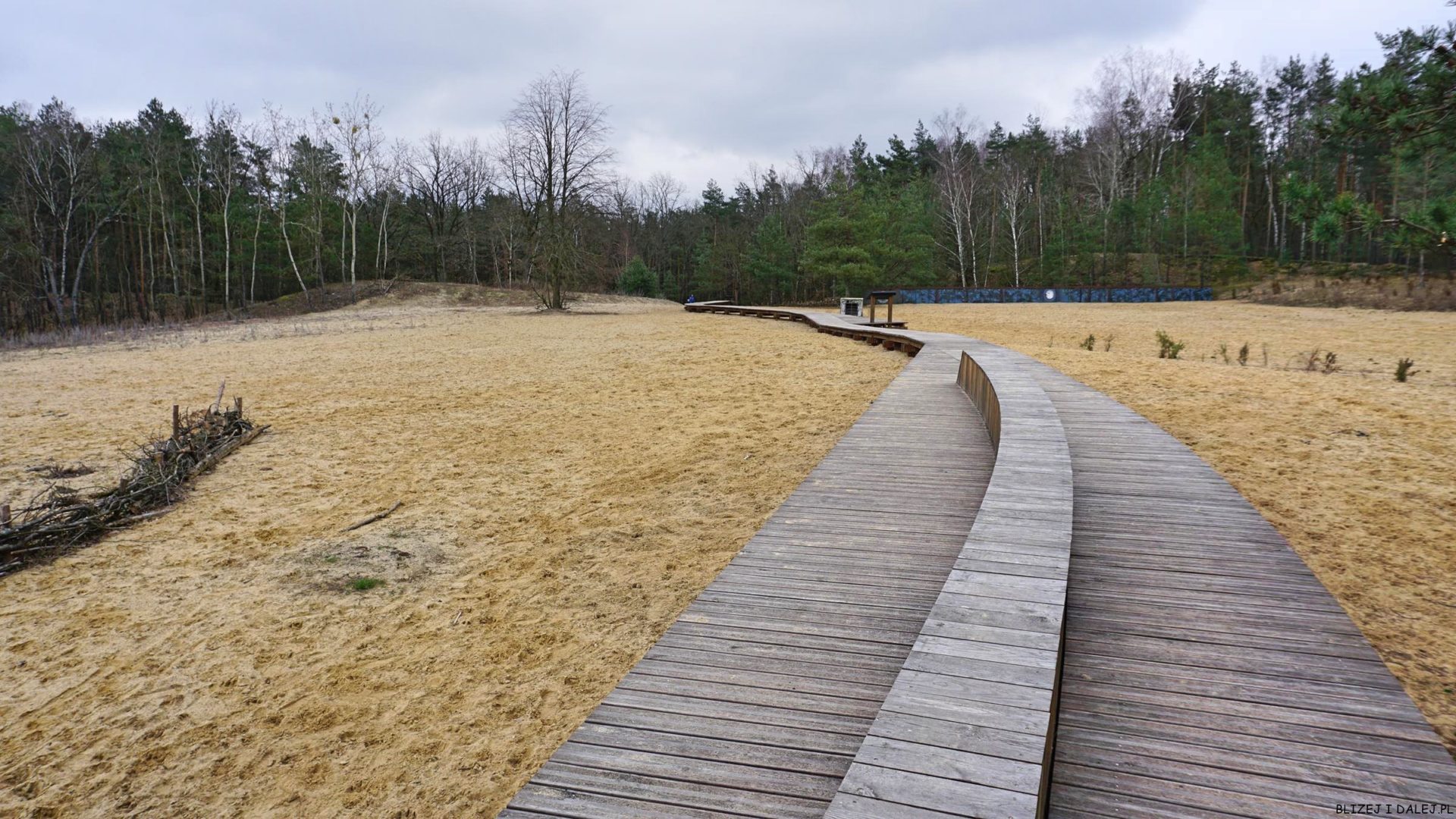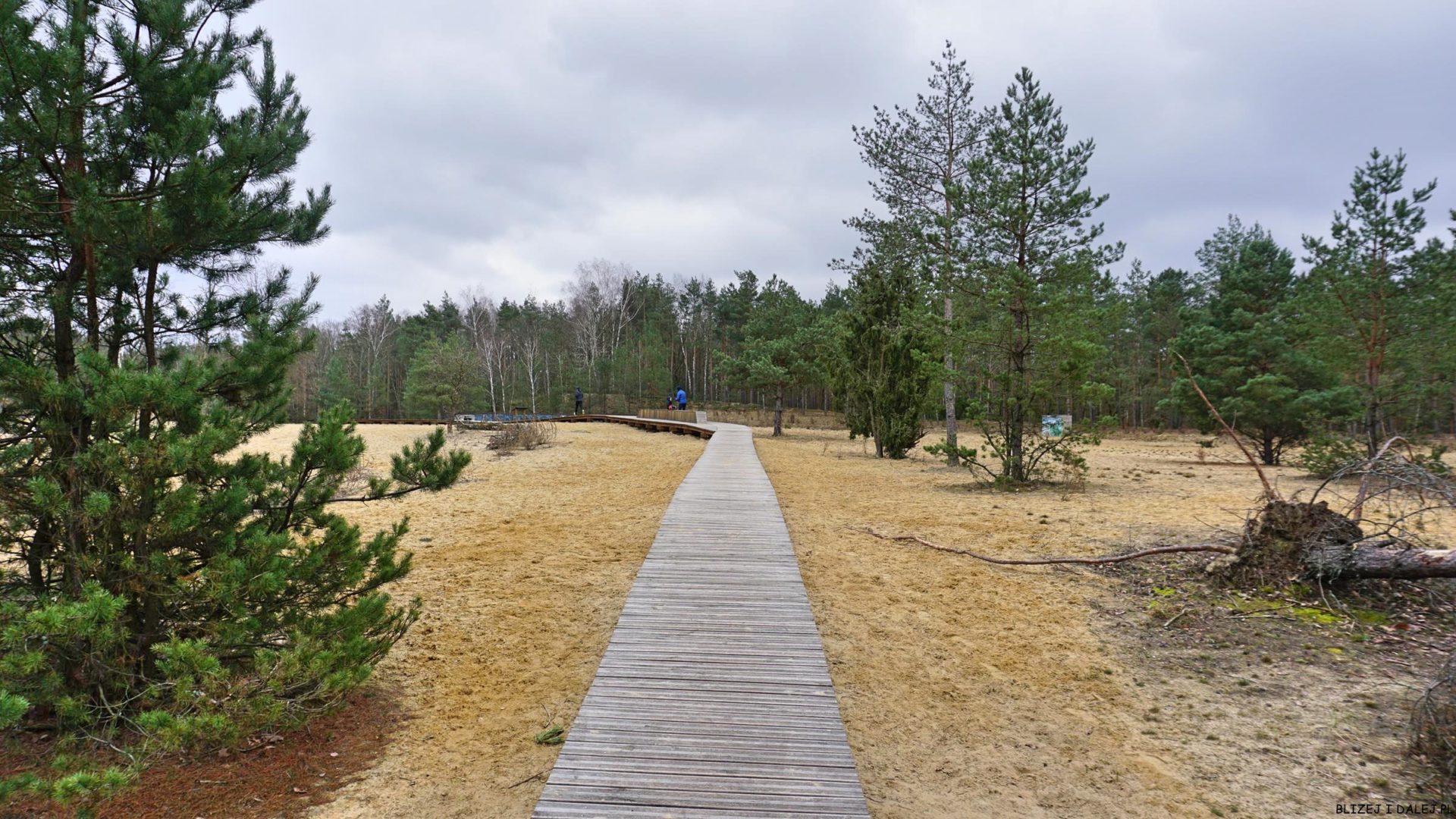 I fantastyczny mural nietoperza! Zimowanie nietoperzy ma miejsce w starym bunkrze (kiedyś kwatera Dowództwa Wojsk Układu Warszawskiego) – domek dla tych zwierzaków ma okienka pod dachem aby mogły się swobodnie przemieszczać… świetne miejsce! :)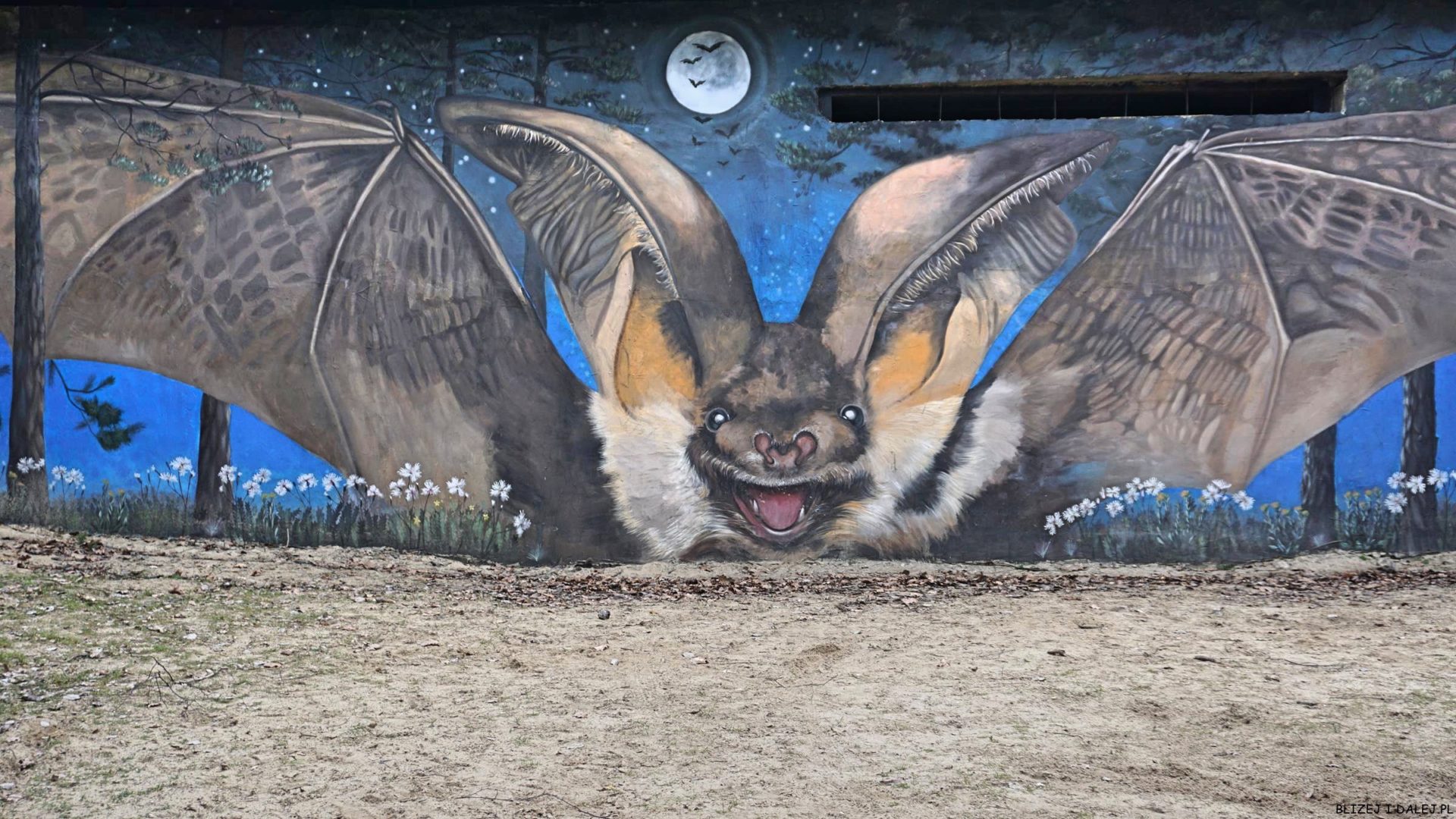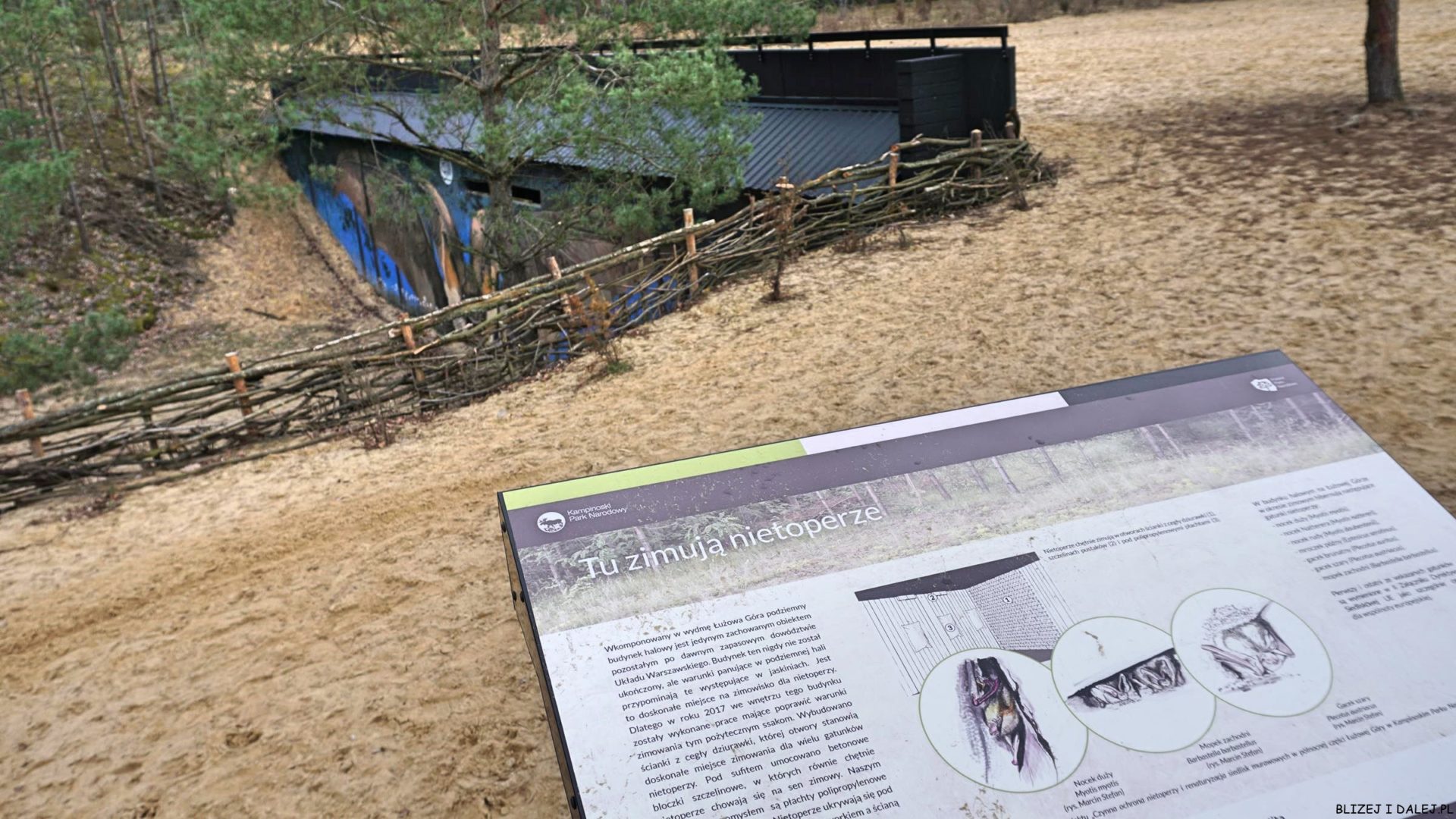 Na końcu kładki znajduje się jedyna poważna przeszkoda w trakcie spaceru, schody! Tak, tak w lesie nie tylko znajdziesz ułatwiające życie kładki ale schody też się trafiają a te w dodatku są nie byle jakie… porządny kawał schodów, który jeśli jesteś z wózkiem czy rowerem to trochę trzeba się nagimnastykować ;)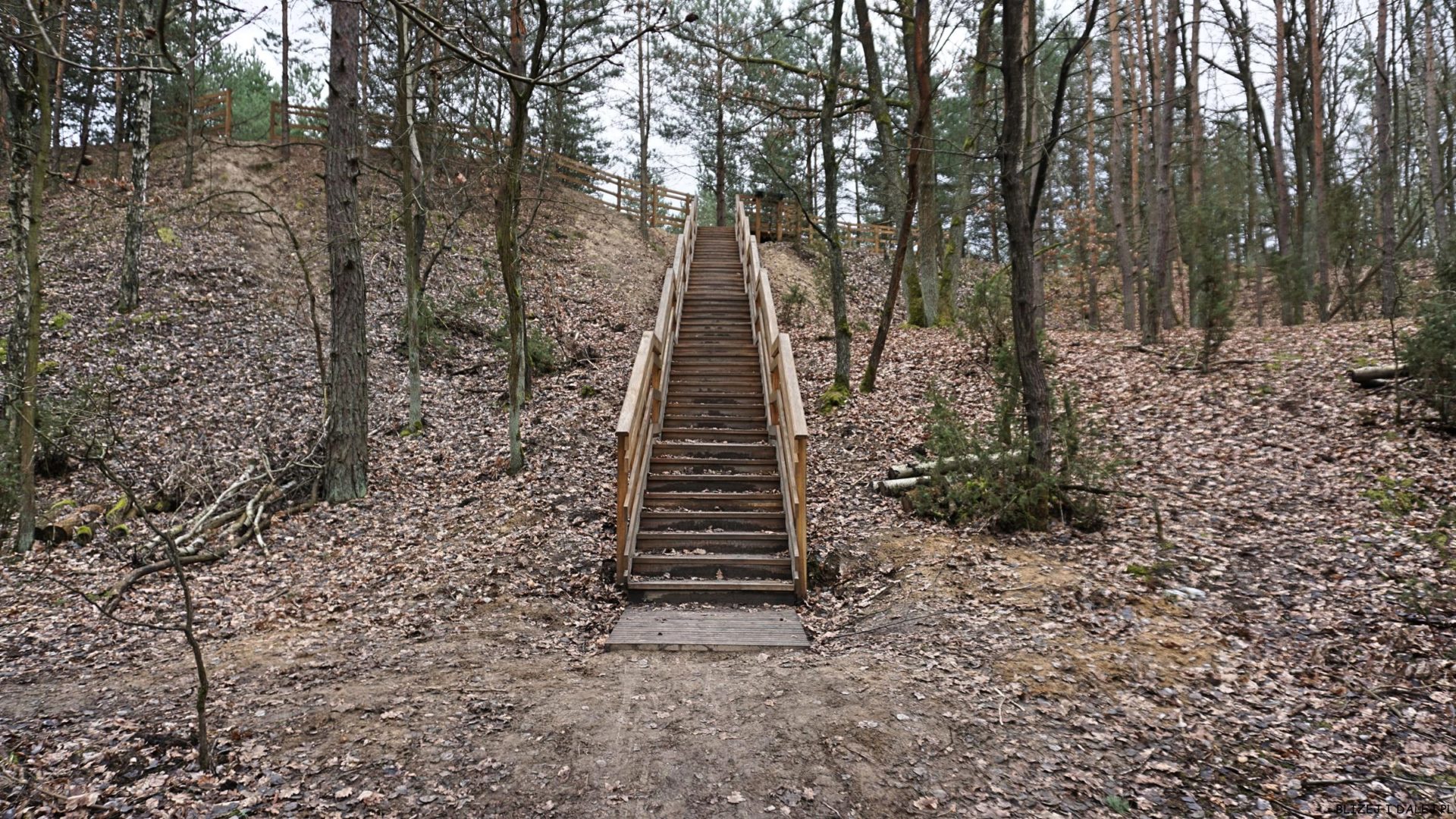 A za nimi piękne, zielone tereny! Tu jałowiec i mech robią robotę i pomimo, że to jeszcze nie wiosna to cały las mieni się zielenią! Cudownie tu jest, zobaczcie sami :)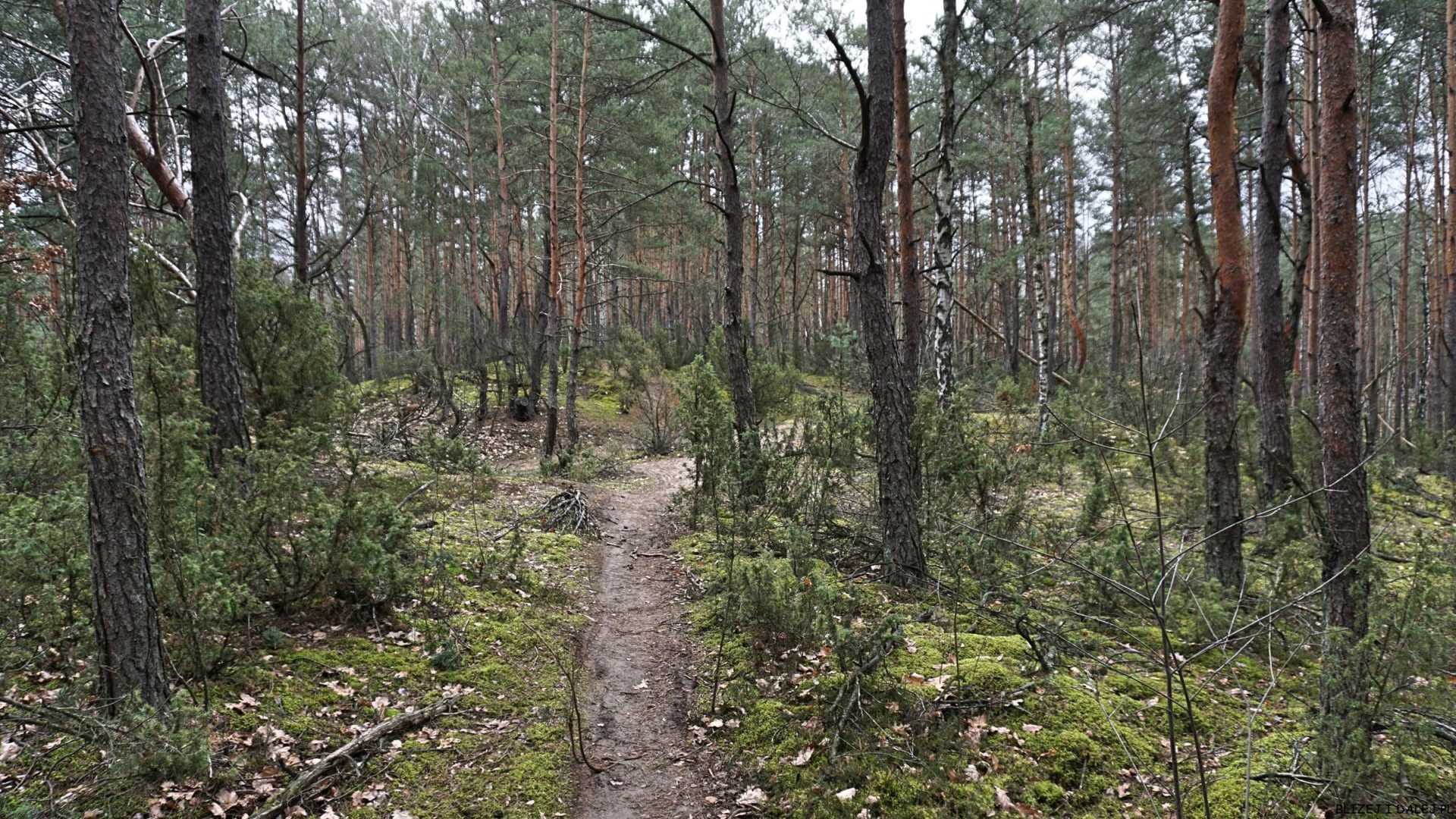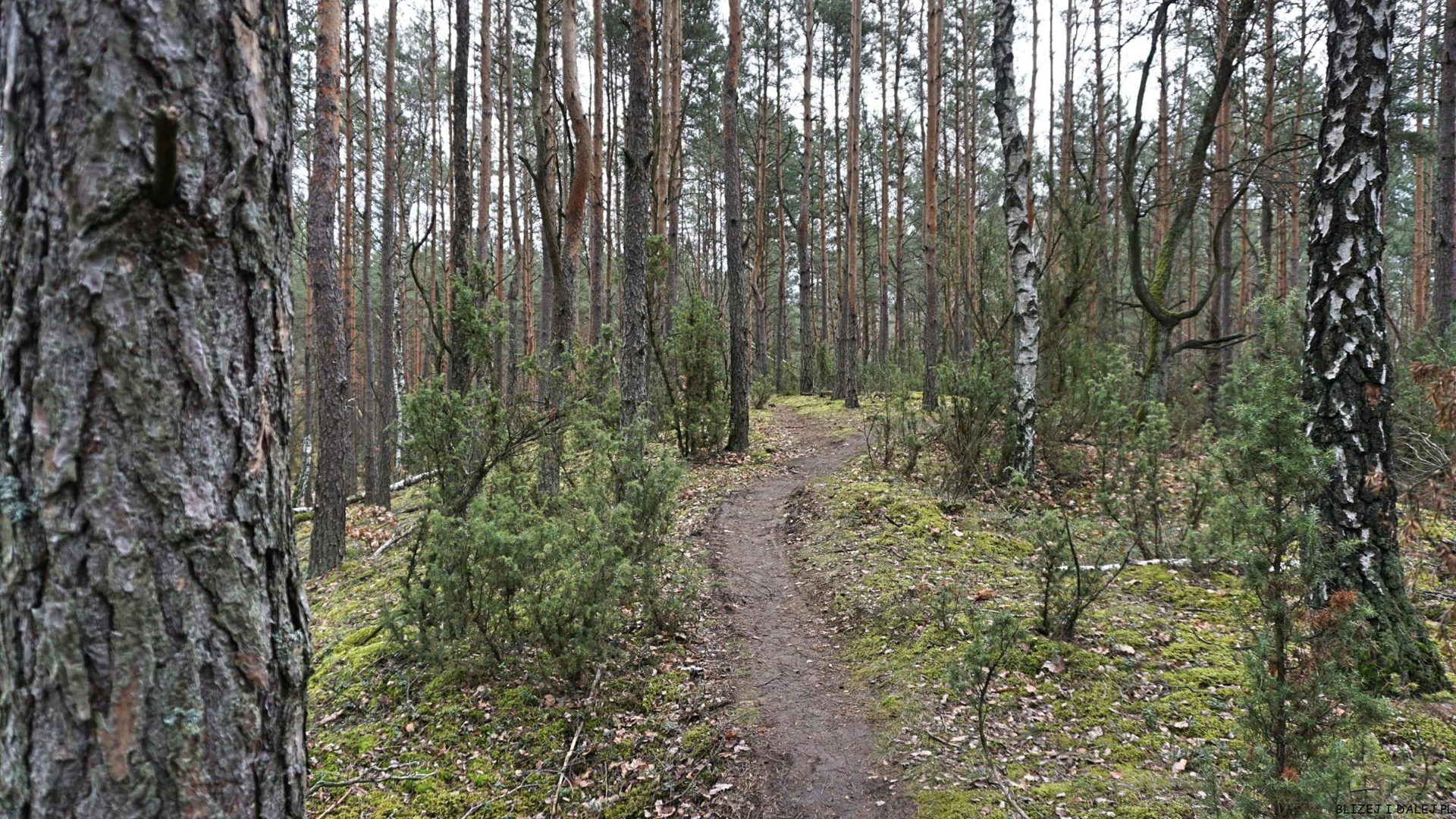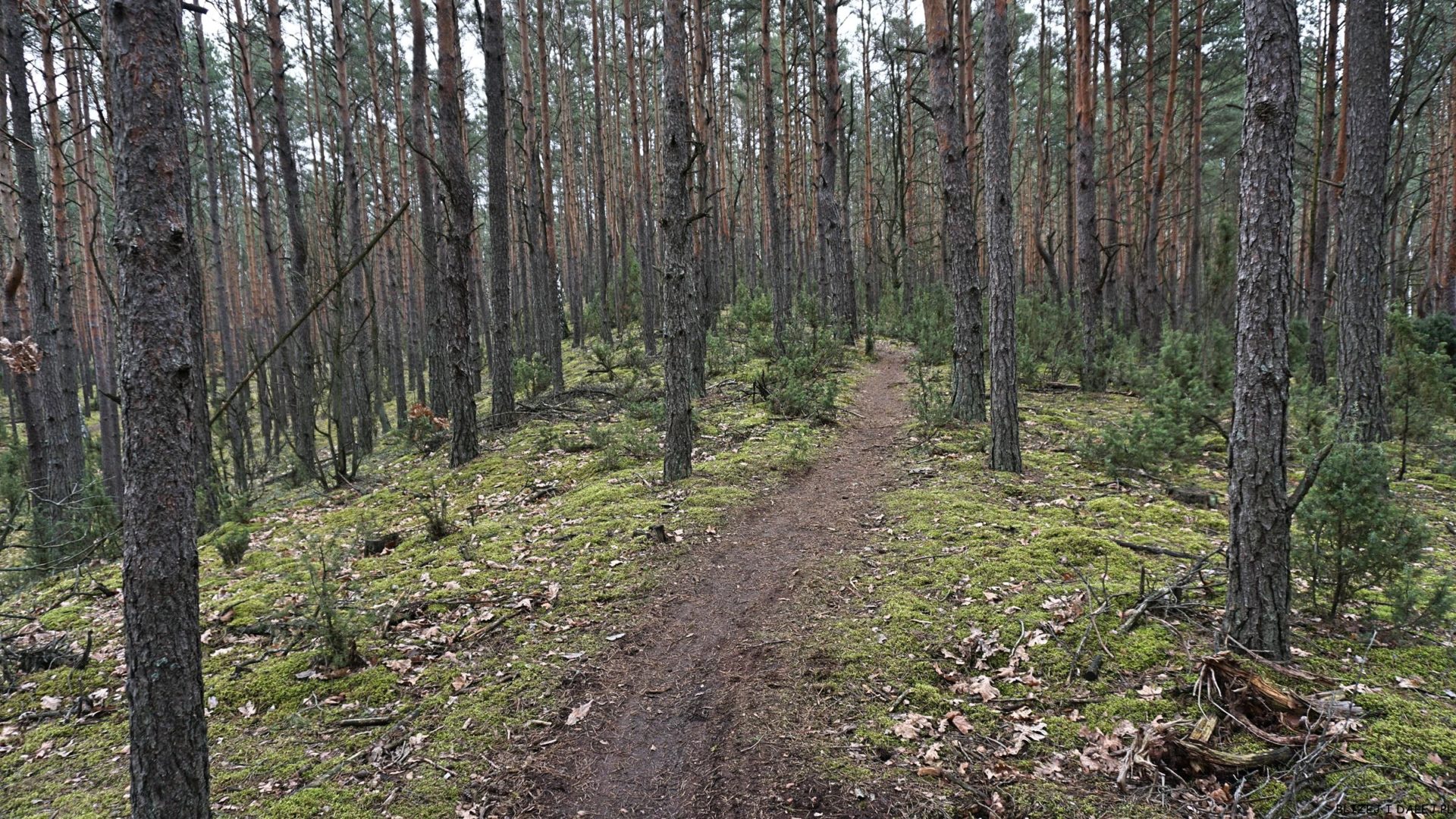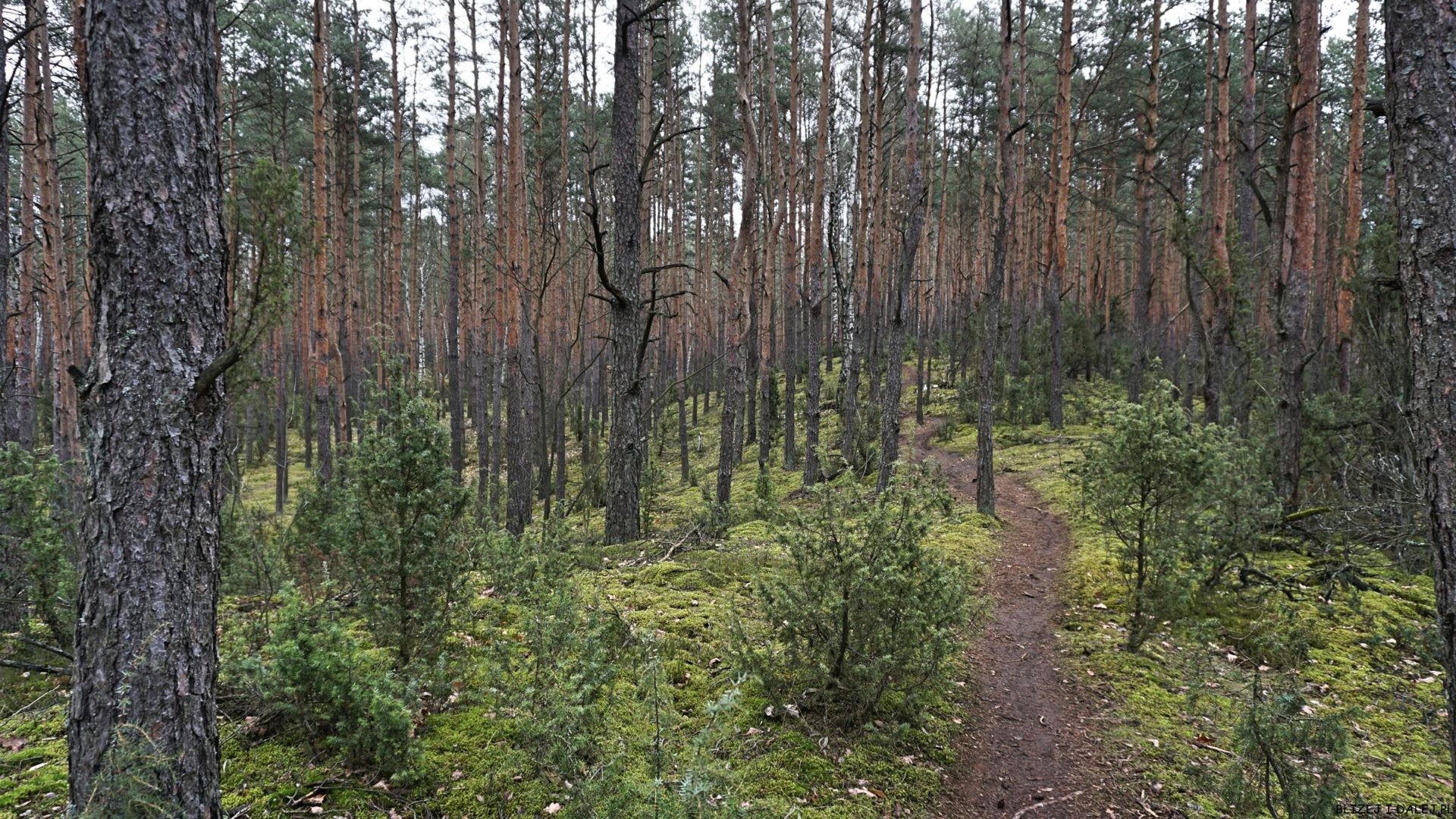 Dodatkowo na szlaku znajdują się mogiły i miejsca upamiętniające egzekucje i miejsca straceń partyzantów.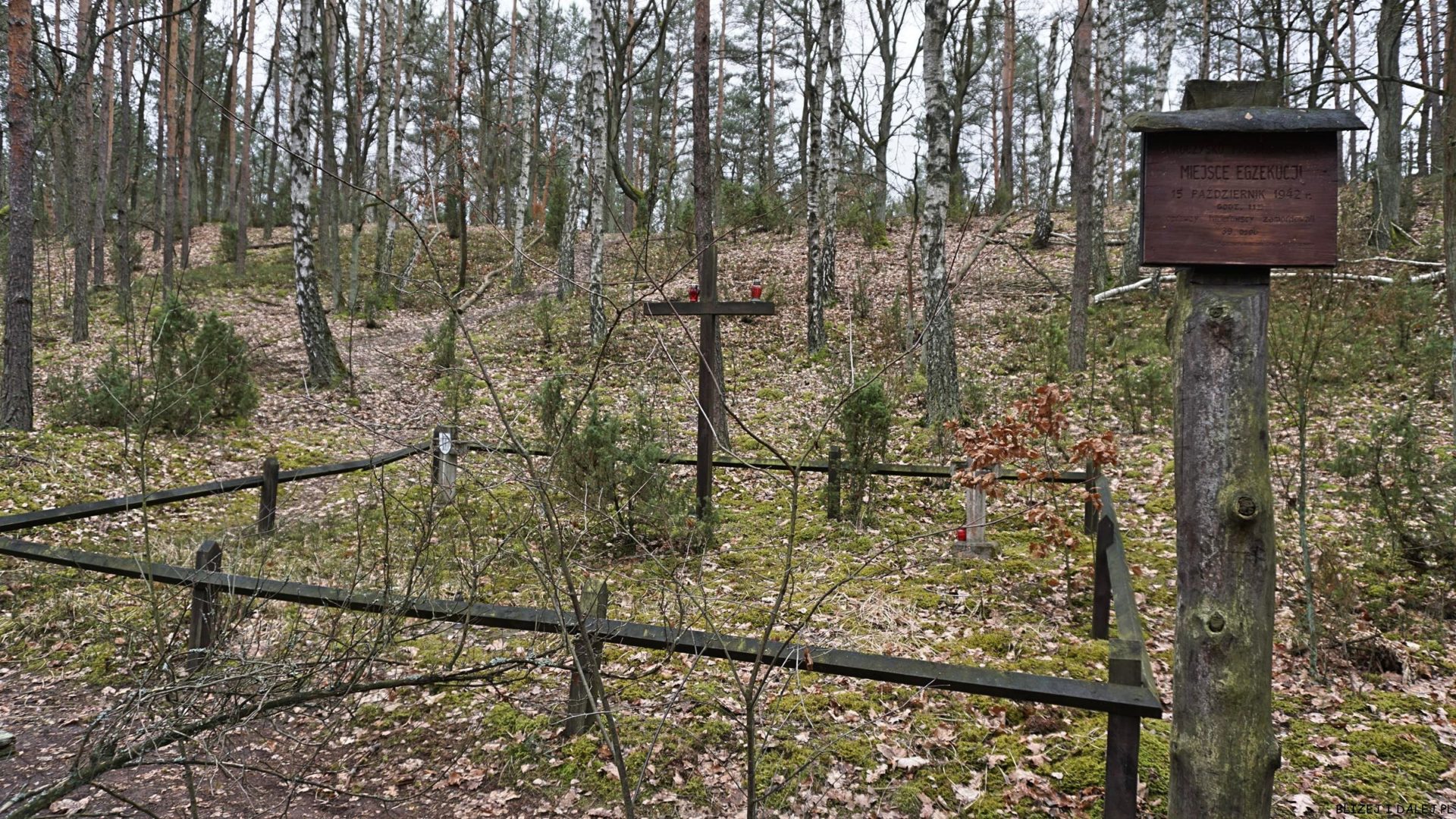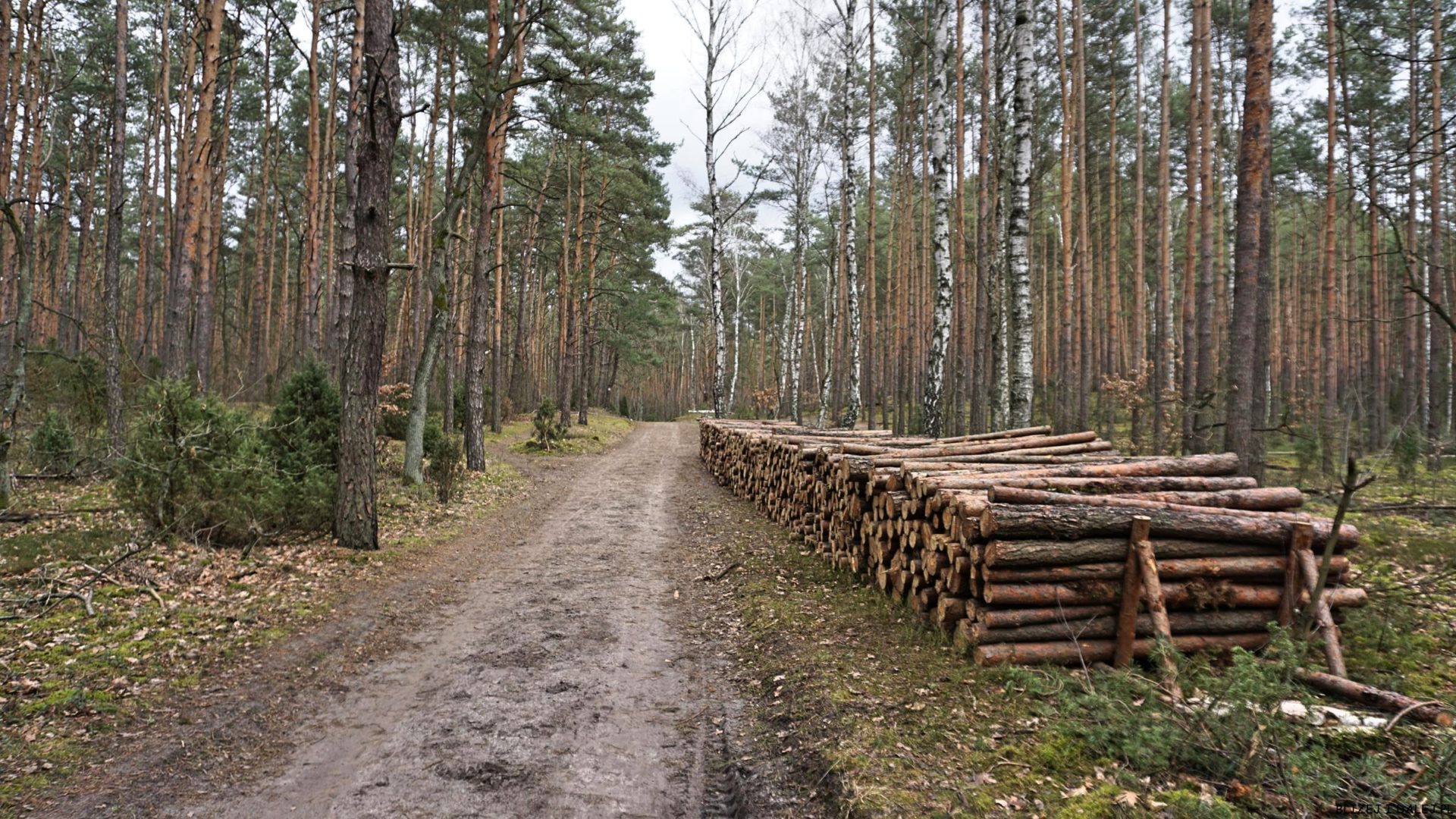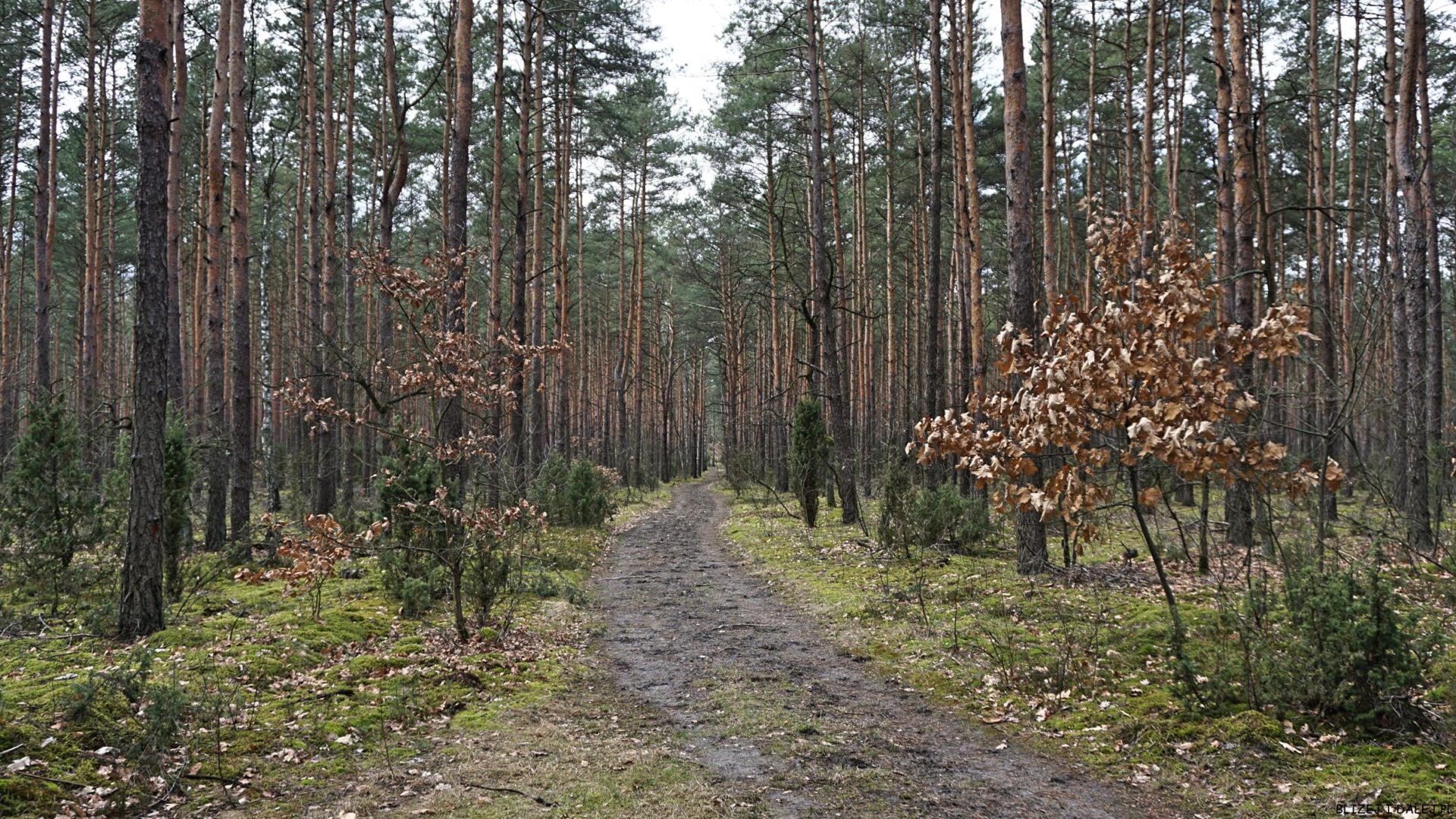 Pogórze Leśne i Trzęsawiska Łużne – kiedyś tam byliśmy na spacerze jednak to musiało być bardzo dawno temu bo nie mogę żadnych zdjęć wyszukać…
Wszystkie punkty można przejść w trakcie jednego długiego spaceru (ok.12-15km) albo rozłożyć na dwa relaksacyjne wypady. Jestem zaskoczona niewielką ilością ludzi jaką w tej części KPN można spotkać i nie będę ukrywać, że to wielki plus! Cisza, spokój i relaks tuż przy granicy Warszawy :)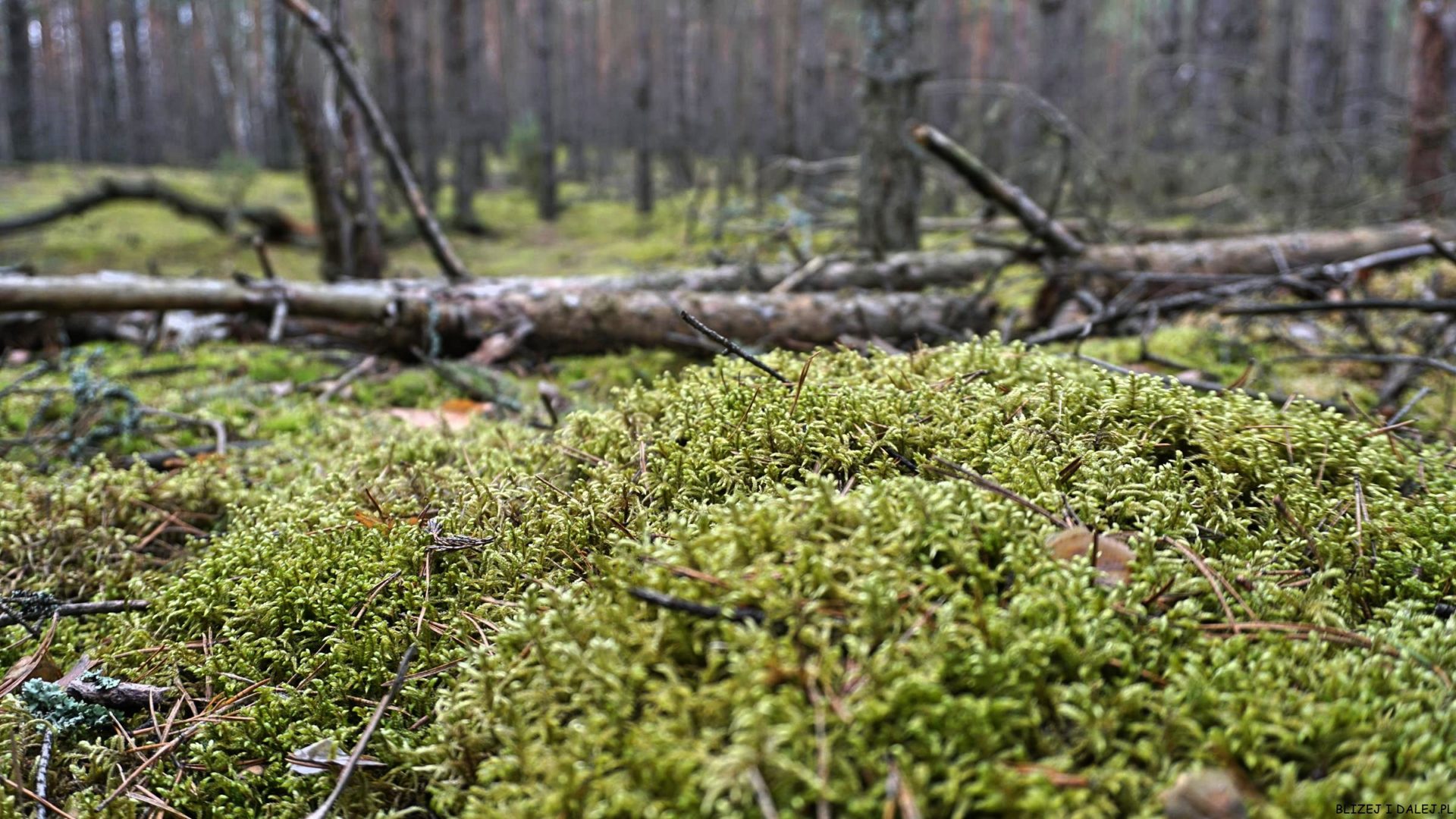 Dodam, że spokojnie z wózkiem można przejść wszystkie szlaki, tylko na niewielkich odcinkach może być trochę piaskowego wyzwania i oczywiście trzeba pamiętać o schodach z Łużowej Góry ;)
Mam nadzieję, że zachęciłam do leśnego spaceru jak tylko wypuszczą nas w końcu z domów! Zdrowia nam wszystkim życzę bo teraz to jeden, ale jakże ważny punkt! :)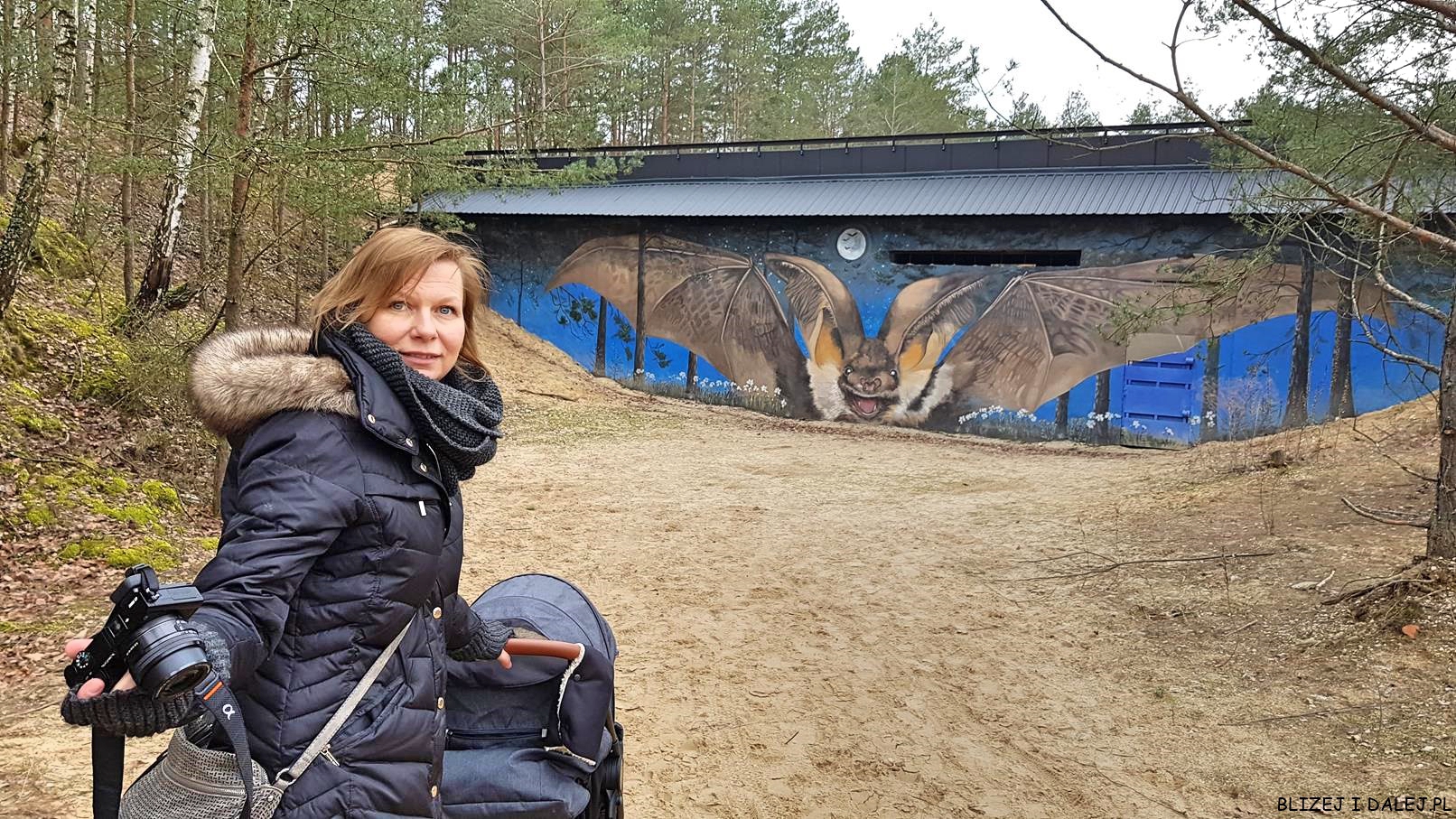 Dla ułatwienia poniżej zamieszczam mapkę z zaznaczonymi najważniejszymi punktami i link do mapy :)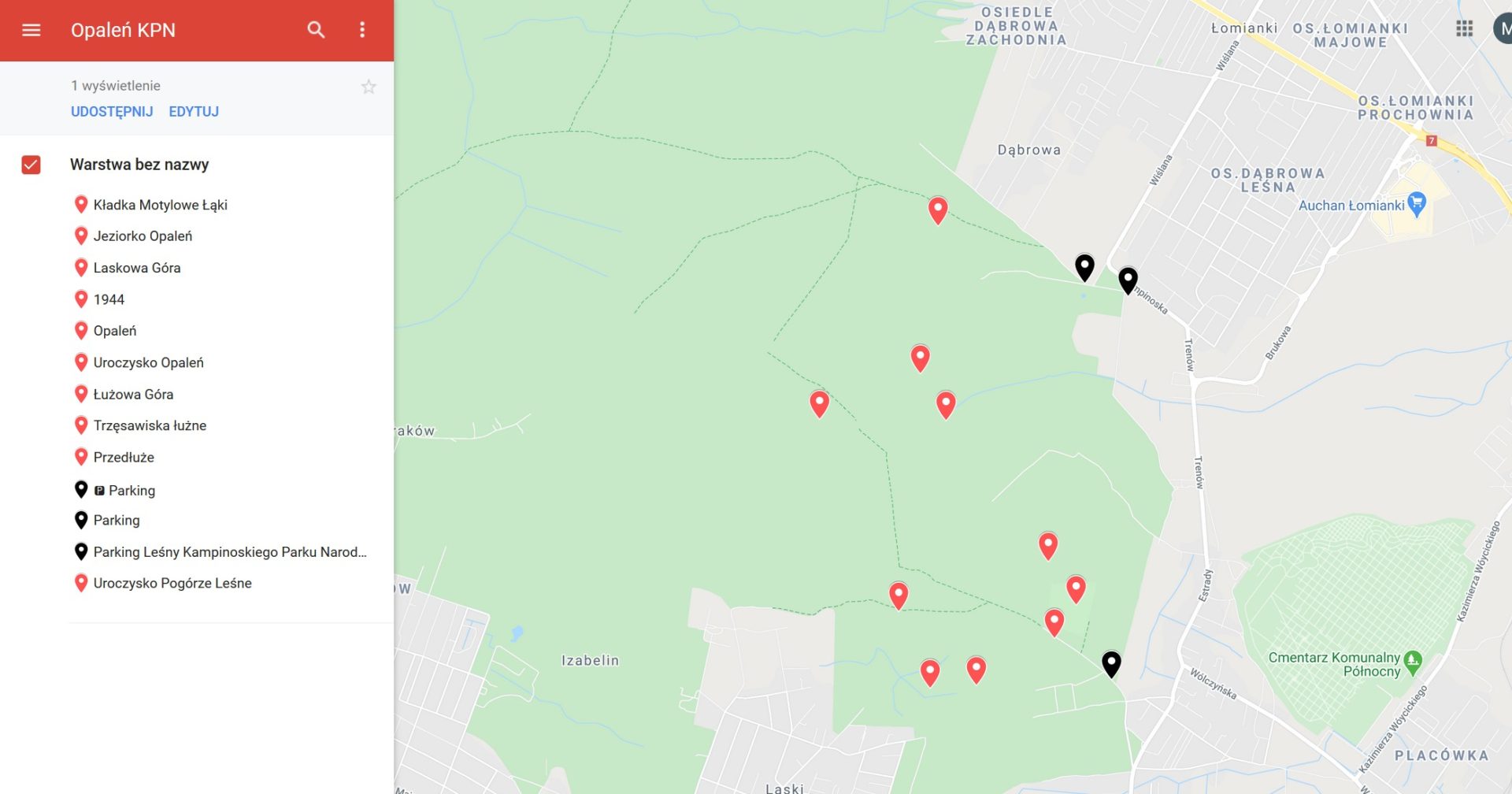 Auto można zostawić na oficjalnym parkingu leśnym KPN na ulicy Rękopis albo Kampinoska 24 (na mapie zaznaczone na czarno).
---
You might also like