Ktoś powie, wat jak wat… ale ten wat jest nie z tej ziemi! W okolicach Chiang Rai znajduje się Biała Świątynia, która została wybudowana w 1998 roku – a więc, trudno ją nazwać zabytkiem. Śmiało można powiedzieć, że jest to projekt artystyczny. Dzieło uznanego artysty i architekta Chalermdai Khostipipat, często porównywanego do samego Gaudi'ego.
Świątynia jest inna niż wszystkie, a to przede wszystkim za sprawą koloru, jest śnieżnobiała, ze srebrnymi elementami – standardowo powinna być złota. Artysta odważnie połączył wierzenia buddyjskie z nowoczesnymi akcentami – efekt jest nieprzeciętny i ekstrawagancki, więc nie ma się co dziwić, że będziemy ją zwiedzać w międzynarodowym towarzystwie.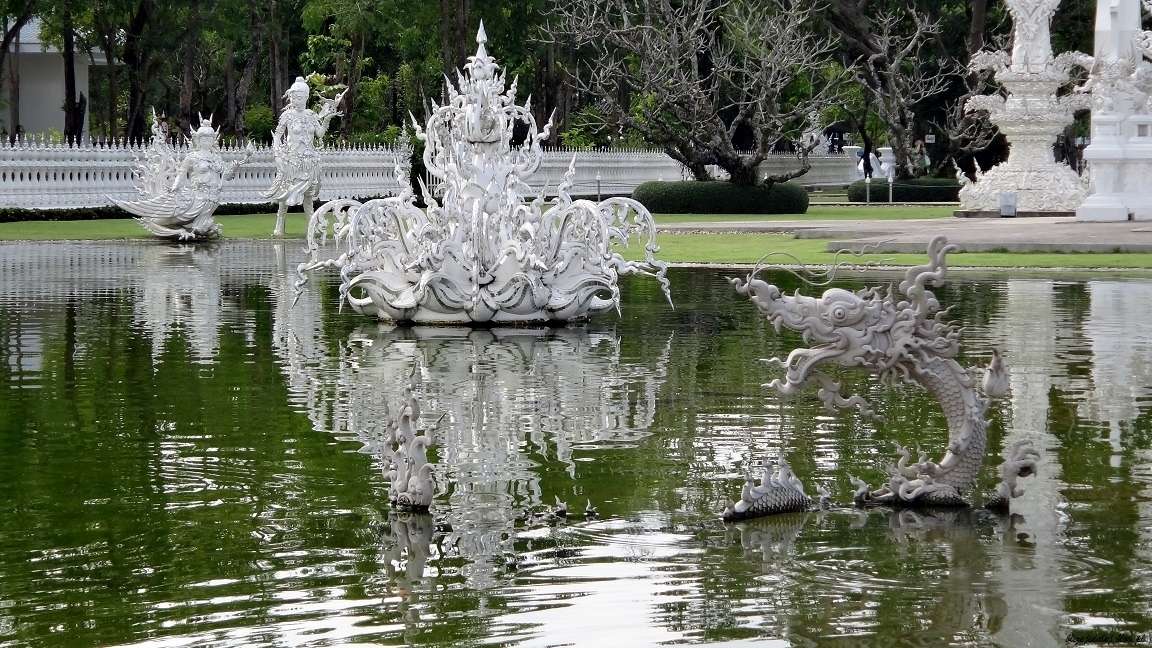 Droga do świątyni to podróż z ziemi przez piekło, do nieba. Przechodzi się mostkiem nad lasem rąk wystających z czeluści, trzymających czaszki i powykręcane ludzkie głowy. Wejścia do świątyni strzegą demony, mające zapanować nad chaosem. Mnóstwo symboliki i detali wkoło. W samej świątyni obowiązuje zakaz fotografowania, a szkoda, bo to kolejna niespodzianka – przyznam, że spodziewałam się czegoś zupełnie innego… a tu poza wizerunkami Buddy na ścianach są wymalowane postaci takie jak Superman, Batman czy też Michael Jackson. Nie bardzo rozumiem, jak to wszystko łączy się w całość – jednak, nie należy zapominać, że to artystyczna wizja…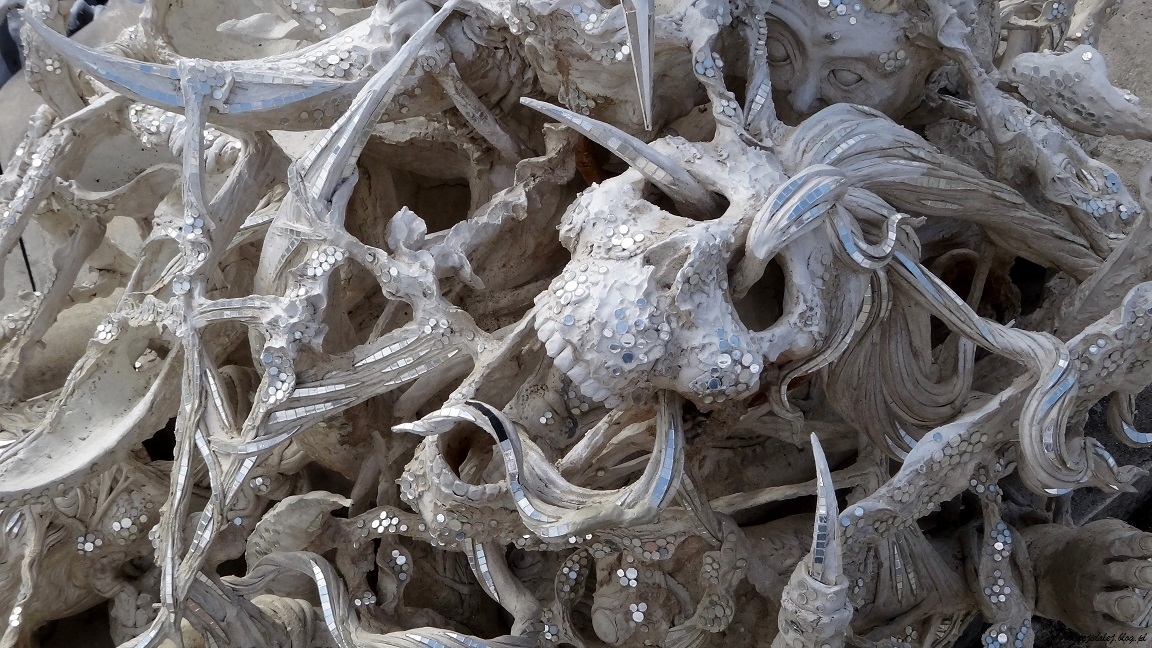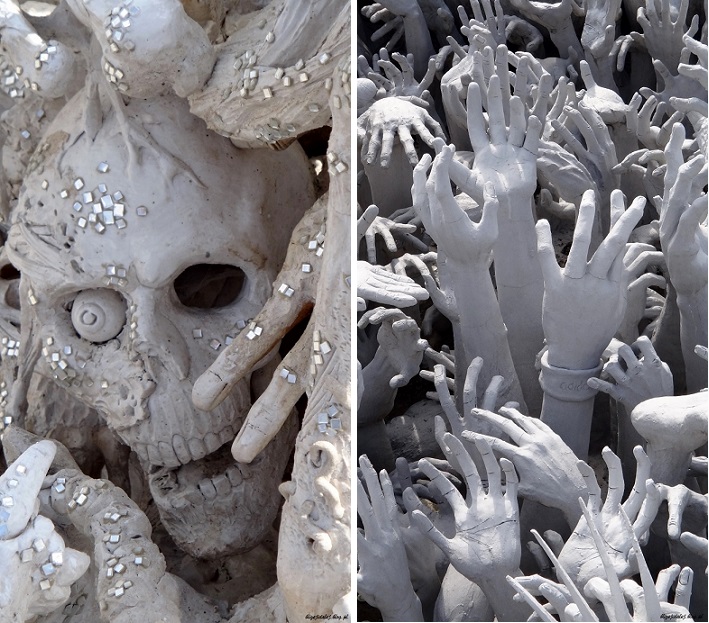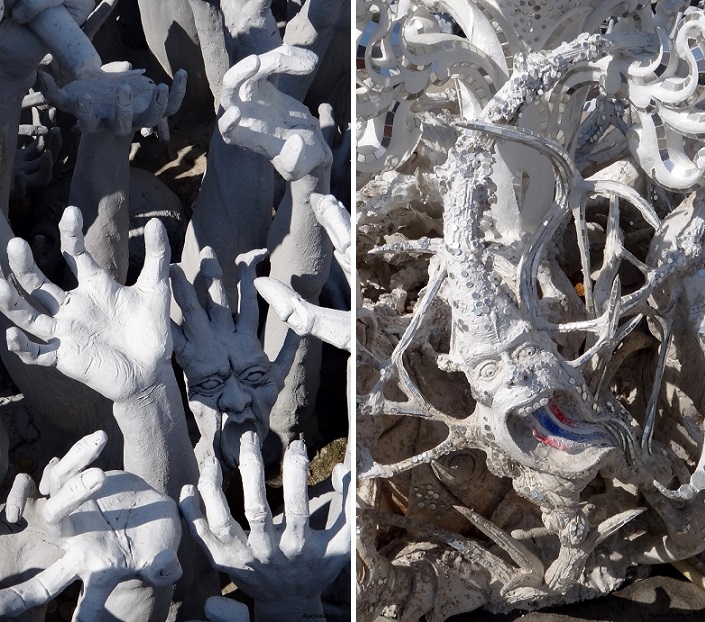 To jeszcze nie koniec niespodzianek. Tereny wokół świątyni do standardowych także nie należą… wszelkie używki i doczesne dobra takie jak alkohol czy papierosy, pokazane w całkowicie innej odsłonie.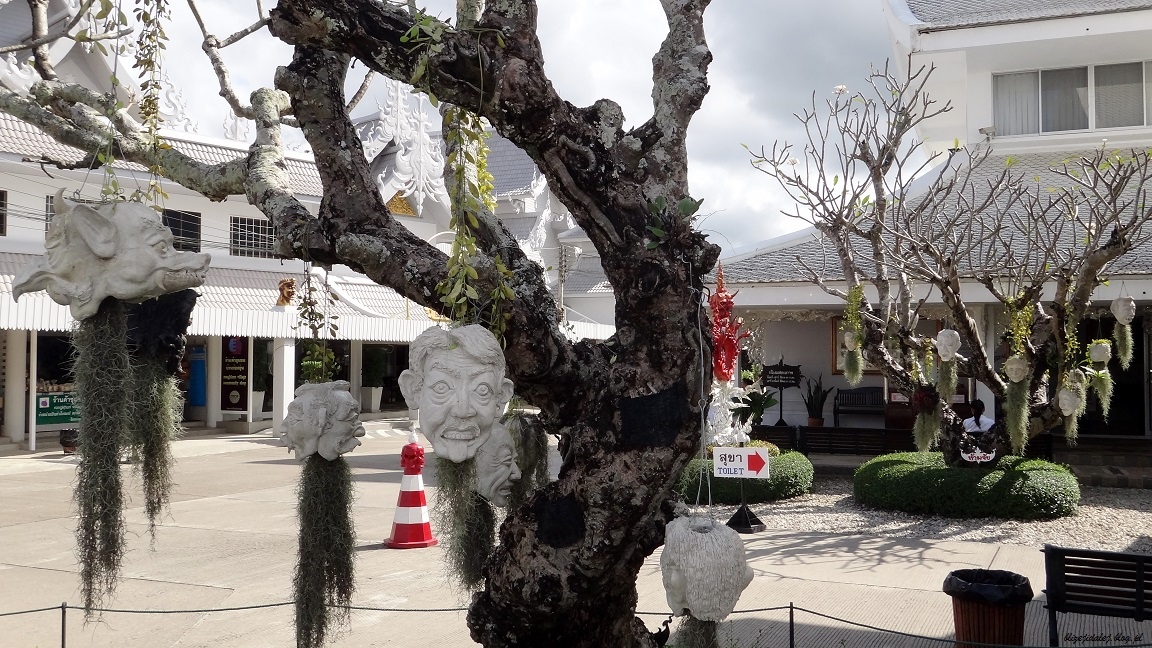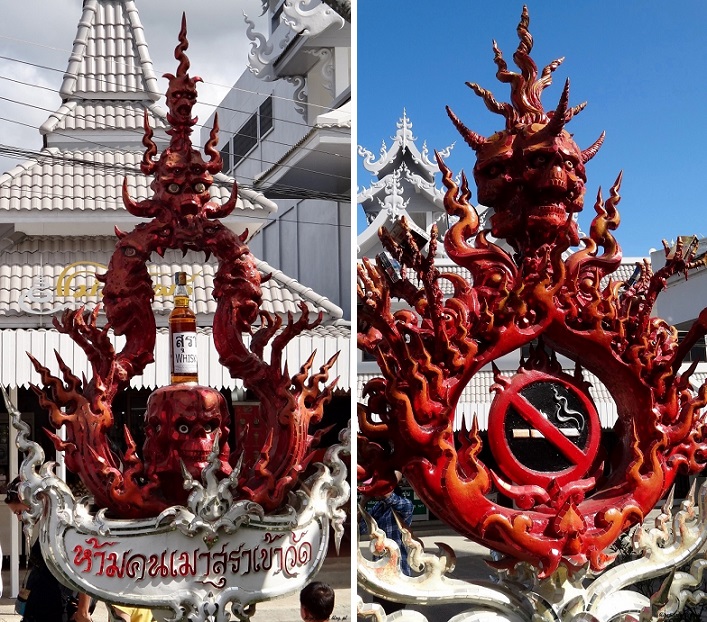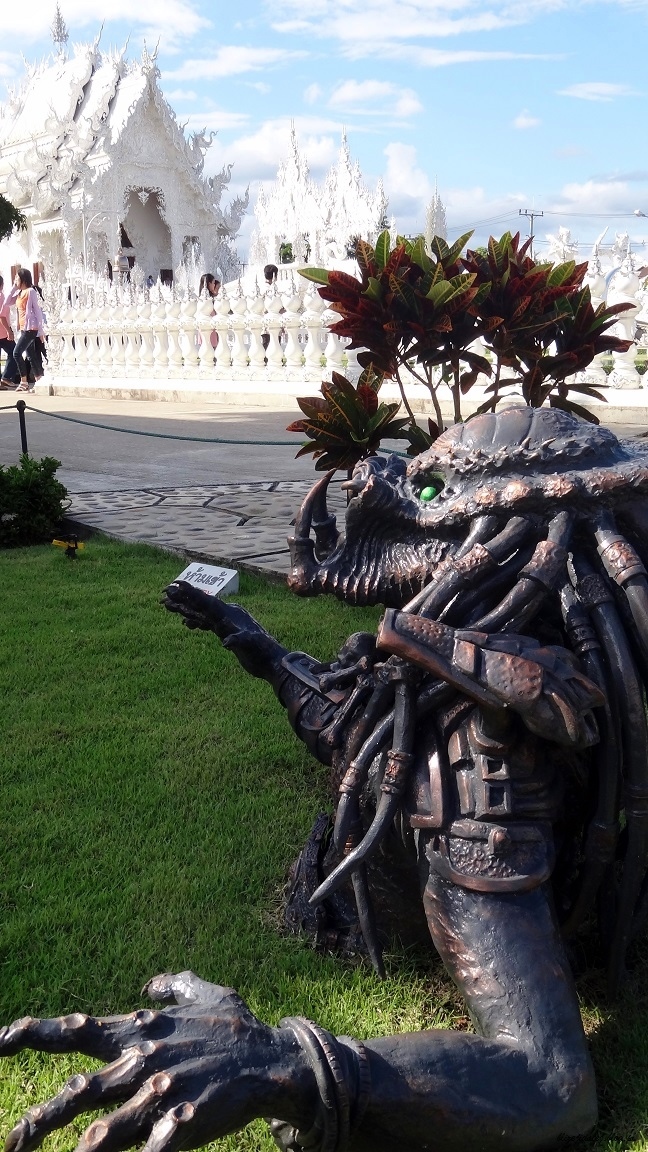 A tuż obok jakby na przekór w tym samym stylu złota budowla – co skrywa w środku?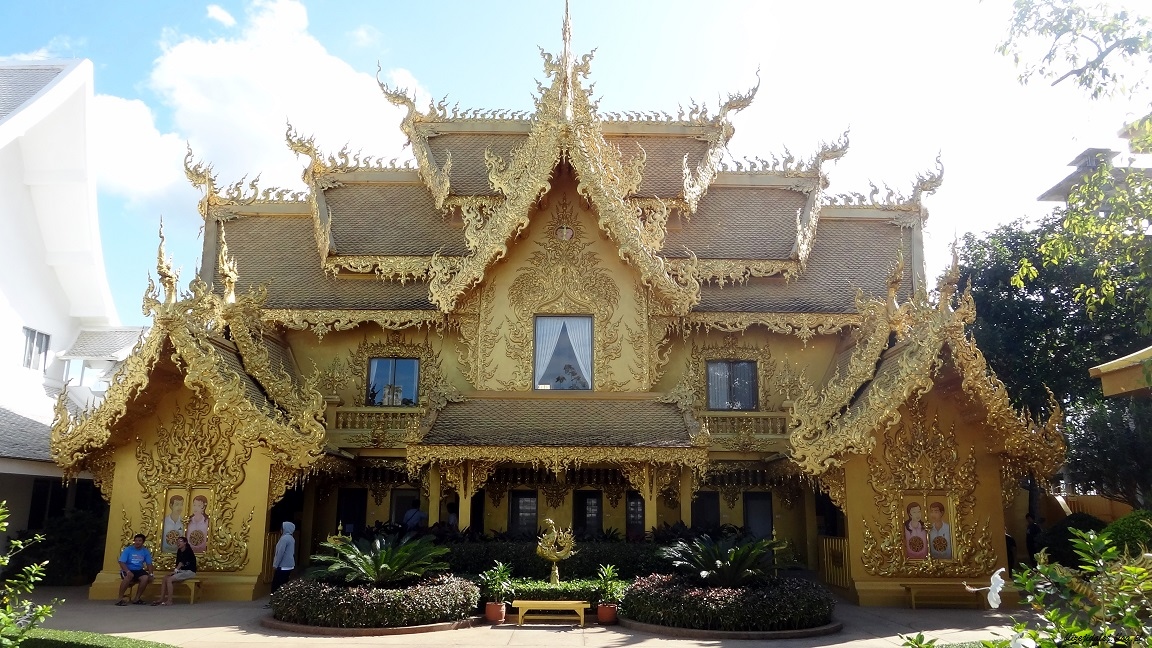 Tego się absolutnie nie spodziewałam, jest to tak zwyczajne miejsce jak toaleta! Najlepsza jaką widziałam w całej Tajlandii ;)
---
You might also like