Winnice La Geria są niesamowicie odmienne od wszystkich innych, które do tej pory widziałam! Myśląc winnica, prawdopodobnie wyobrażasz sobie rzędy zielonych winorośli ciągnących się aż po horyzont… nic z tego! Winnice Lanzarote to zupełnie co innego – zapraszam na spacer po tych wyjątkowych i niepowtarzalnych winnicach :)
Historia winiarstwa na Lanzarote sięga XVI wieku, jednak po serii wybuchów wulkanów, gdzie większa część wyspy została przykryta lawą i pyłem wulkanicznym, uprawa czegokolwiek nie była oczywista. Księżycowy krajobraz Lanzarote pozostawia wrażenie, że nic na tej ziemi nie ma szansy… a jednak! Okazało się, że pod warstwą lawy i kamieni znajduje się żyzna ziemia i to dało początek tym niesamowitym uprawom.
Wystarczyło, że raz zobaczyłam zdjęcie z rejonu La Geria, aby mieć pewność, że koniecznie chcę zobaczyć to miejsce. Winnice mieszczą się w centralnej części wyspy i już w drodze obserwujemy większe i mniejsze pola z dziwnymi winoroślami. Niewielkie rośliny rozkładają się na czarnej, żwirowej ziemi, posadzone wzdłuż czarnych, kamiennych murków…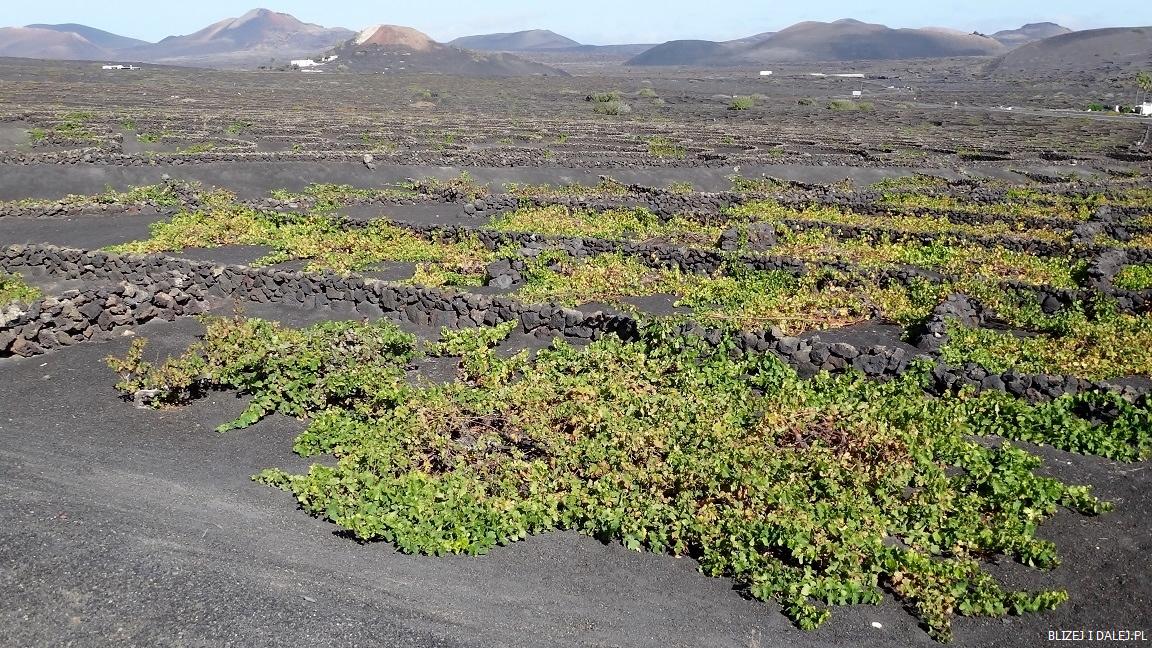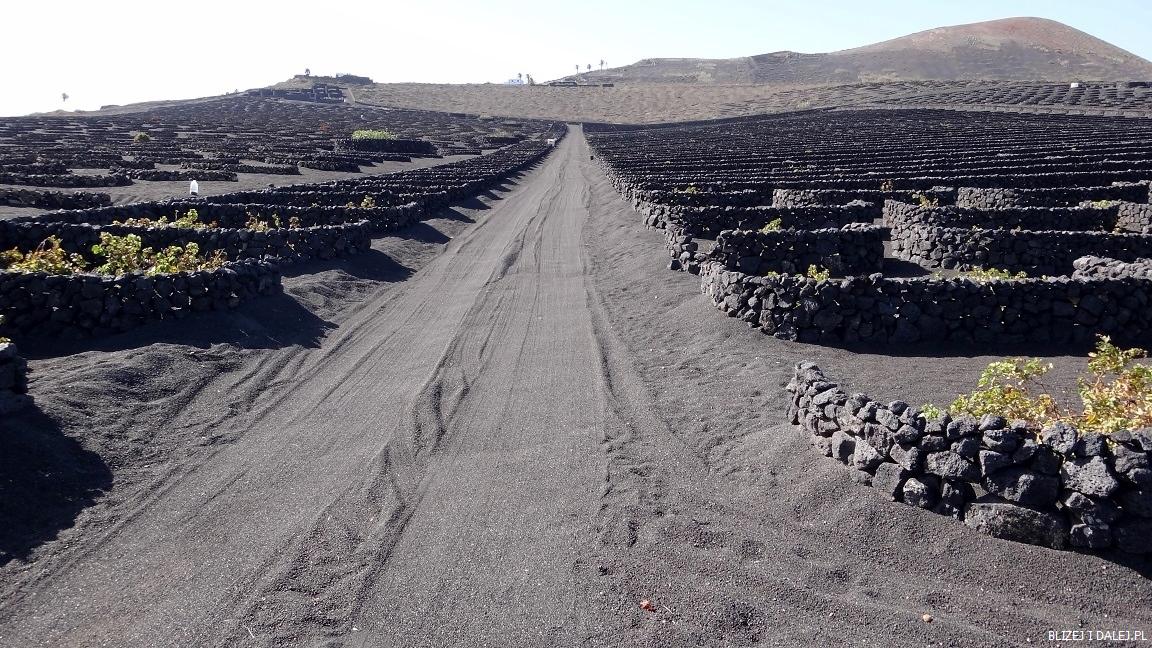 Parkujemy na terenie jednej z najbardziej znanej winnicy Bodega La Geria, z której rozciąga się fantastyczny widok na uprawy winorośli… aż po górzysty horyzont rozciągają się półkoliste murki otaczające pojedyncze roślinki, niesamowity widok :) W tym miejscu można udać się na zwiedzanie piwnic i winnicy, ale ważna uwaga: trzeba wcześniej zarezerwować miejsce na konkretną godzinę! Bez tego, raczej są niewielkie szanse na zwiedzanie…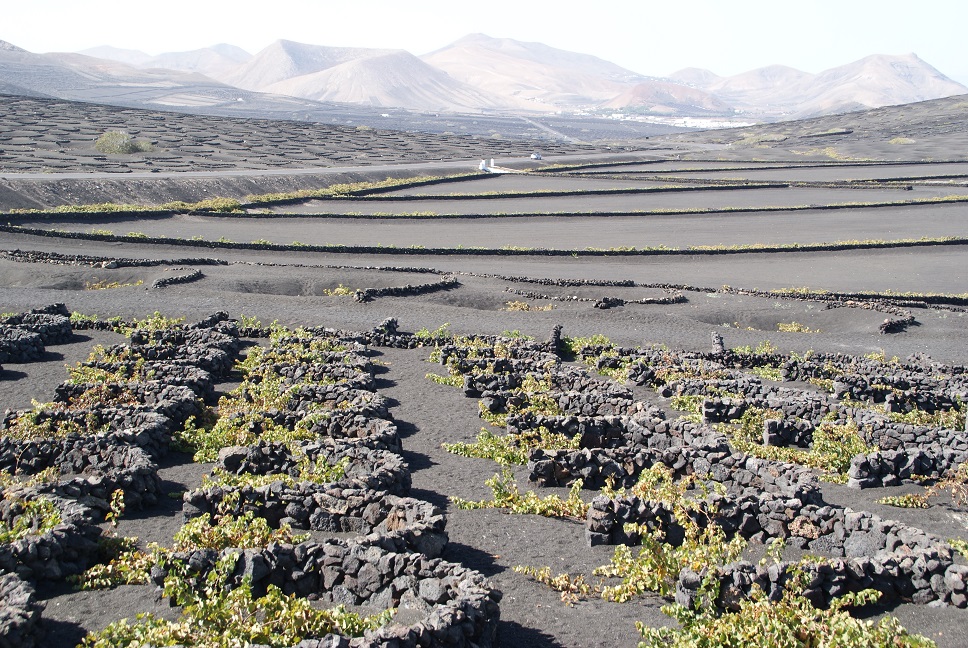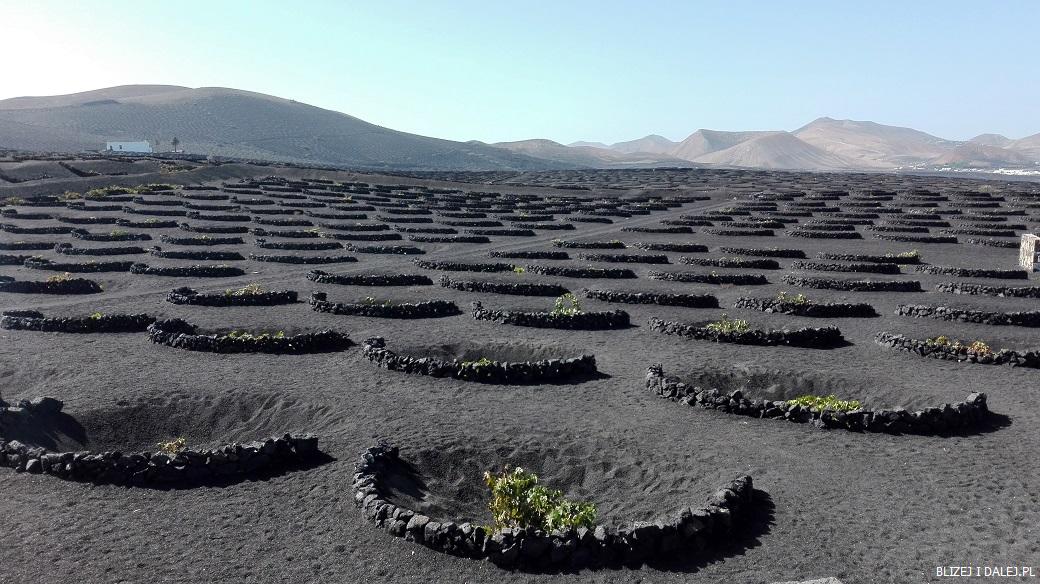 Winorośl sadzi się w dość dużych zagłębieniach i obsypuje wulkanicznym żwirem, który świetnie utrzymuje wilgotność zgromadzoną w trakcie nocy. Dodatkowo, aby uchronić rośliny przed porywistymi wiatrami tuż obok grządek fachowo nazywanych picon, układa się niewysokie, kamienne murki zwane zoco – najczęściej półkoliste lub proste, długie murki, których głównym zadaniem jest zapewnienie dogodnego i spokojnego okresu dojrzewania dla chronionych w ten sposób winorośli.
Malvasia to najpopularniejsza winorośl na Lanzarote – jest to aromatyczne, białe wino do wyboru słodkie, półsłodkie, półwytrawne i wytrawne, zdarza się także musujące. Na wyspie znajdziemy także czerwone wina, więc każdy znajdzie coś dla siebie :)
W jednej z winnic znajduje się także muzeum wina Museo del Vino, w którym można zgłębić tajniki trunku z Lanzarote. Po zwiedzeniu mniejszych i większych winnic decydujemy się na degustację w Bodegas Rubicon – na jej terenie udostępniona jest do zwiedzania mini piwniczka i  muzeum. Wybór wina do degustacji obejmuje około ośmiu różnych win, decydujemy się na białe półwytrawne i czerwone wytrawne – oba są dość smaczne, jednak fanami nie zostaliśmy ;)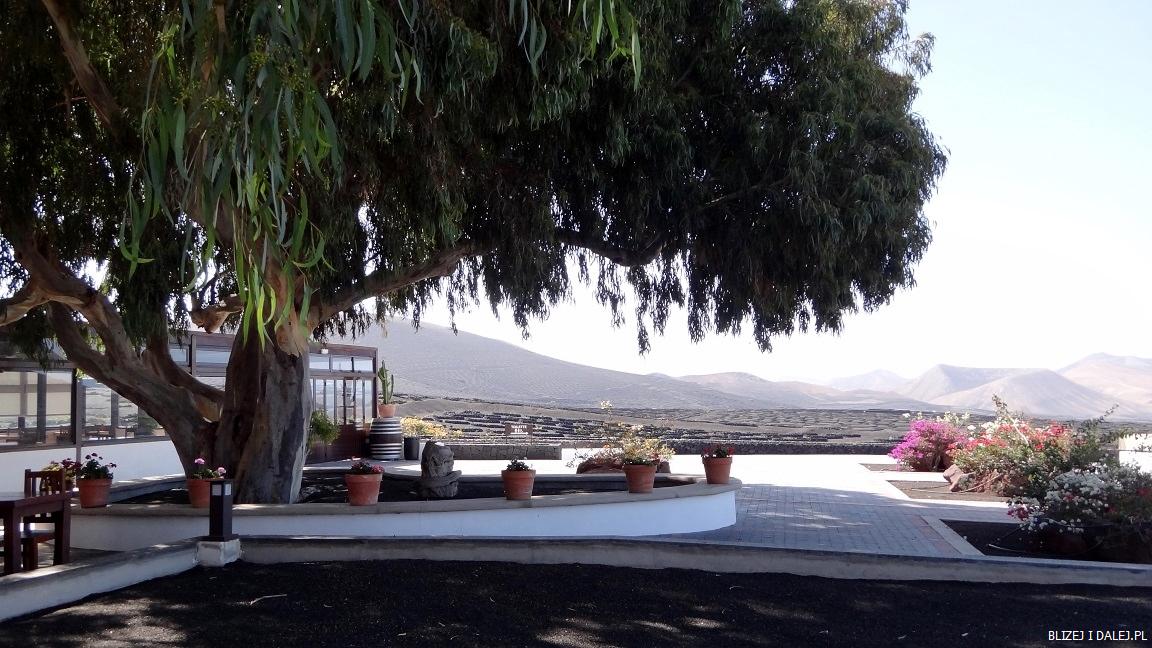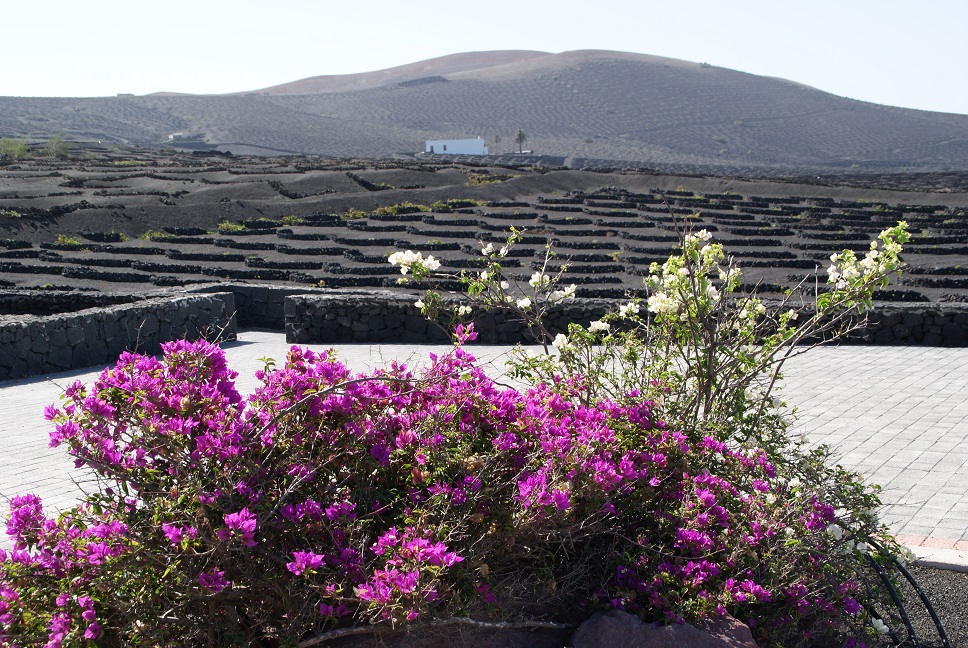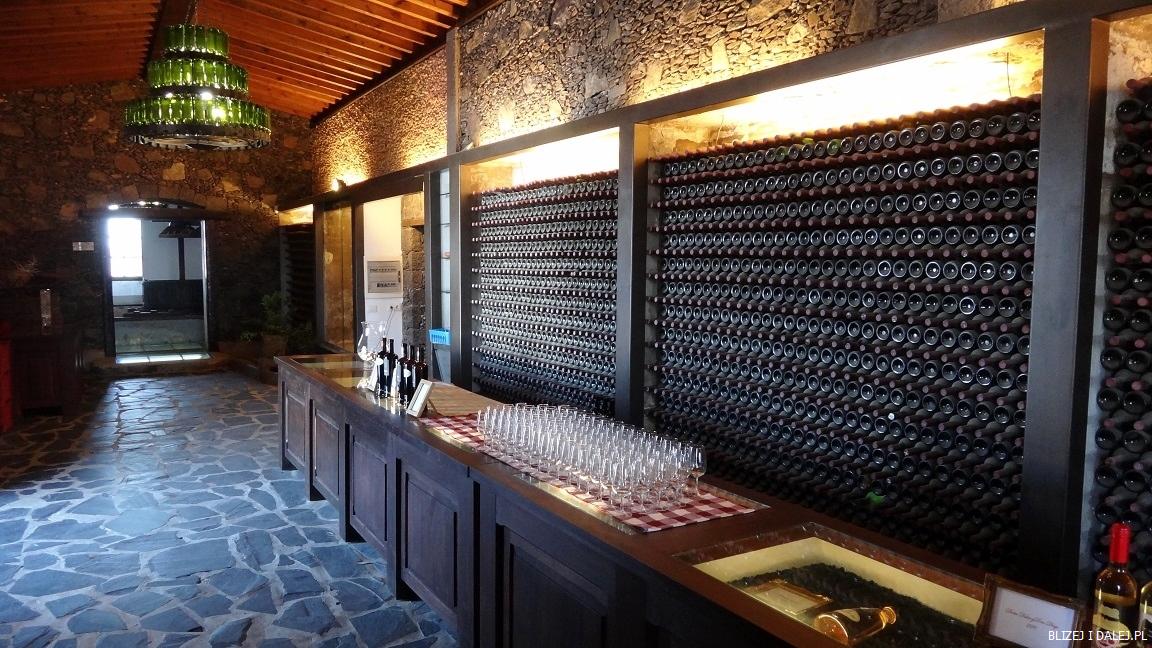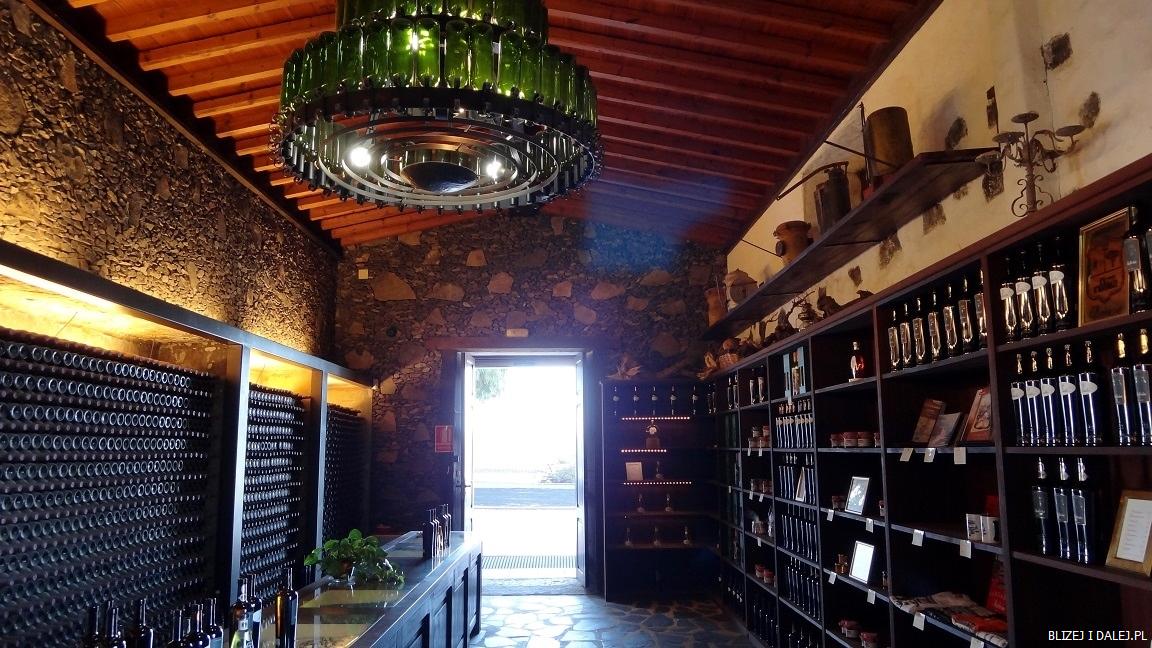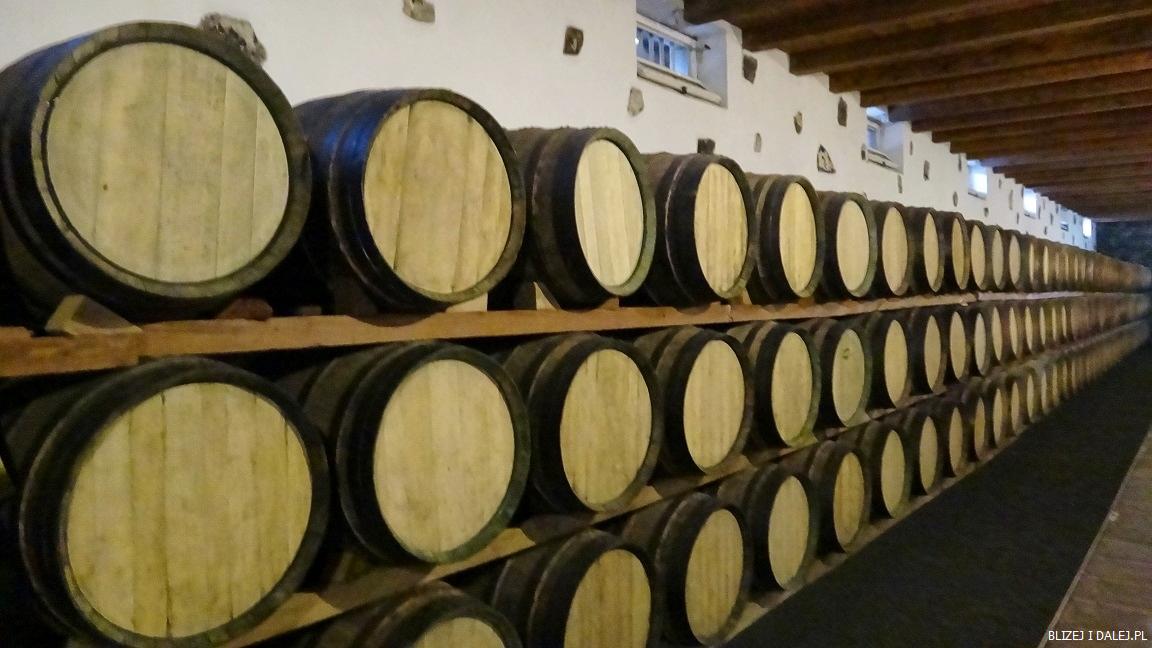 Właściwie w każdej winiarni jest możliwość degustacji wina w cenach od 1€ do 3€, czasem nieco drożej. Jeśli posmakuje nam konkretne jest oczywiście możliwość zakupu butelki – wina z większych i bardziej znanych winnic można kupić w marketach i na lotnisku, jednak jeśli zasmakuje Wam wino z malutkiego punktu, to warto kupić od razu, może być nie do zdobycia na mieście. Ceny za butelkę zaczynają się od 9-12€ w zależności od winnicy, jednak jak się weźmie pod uwagę ilość włożonej pracy, w większości ręcznej, cierpliwości i umiejętności w tak wymagających warunkach, to nie ma co się dziwić, że nie należy ono do najtańszych…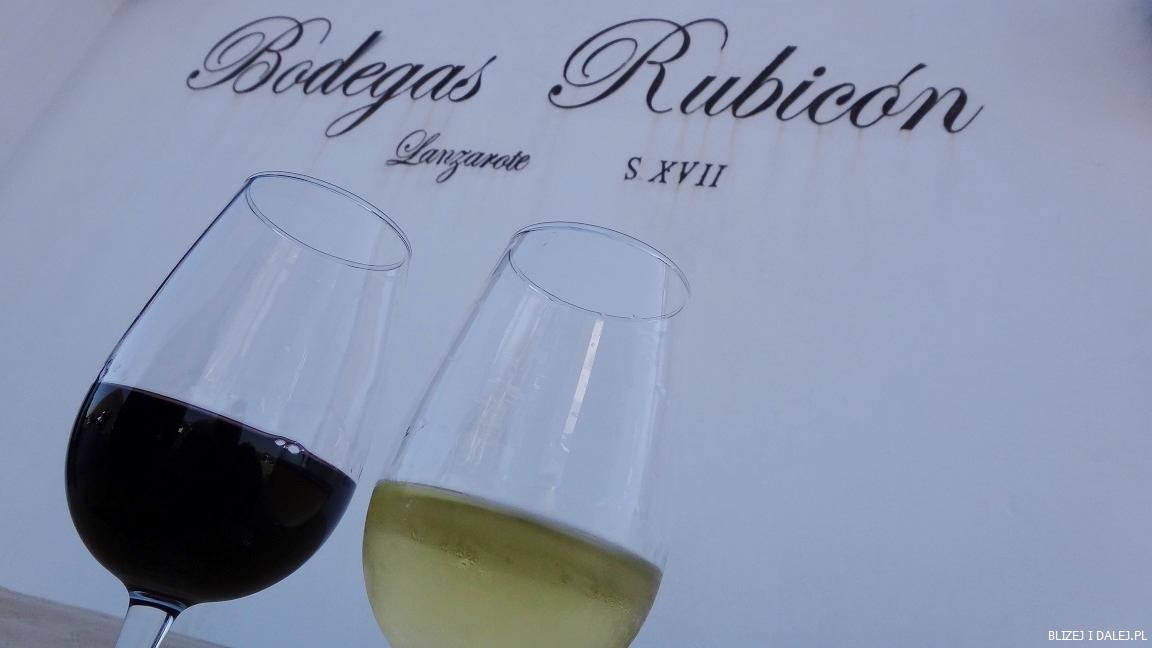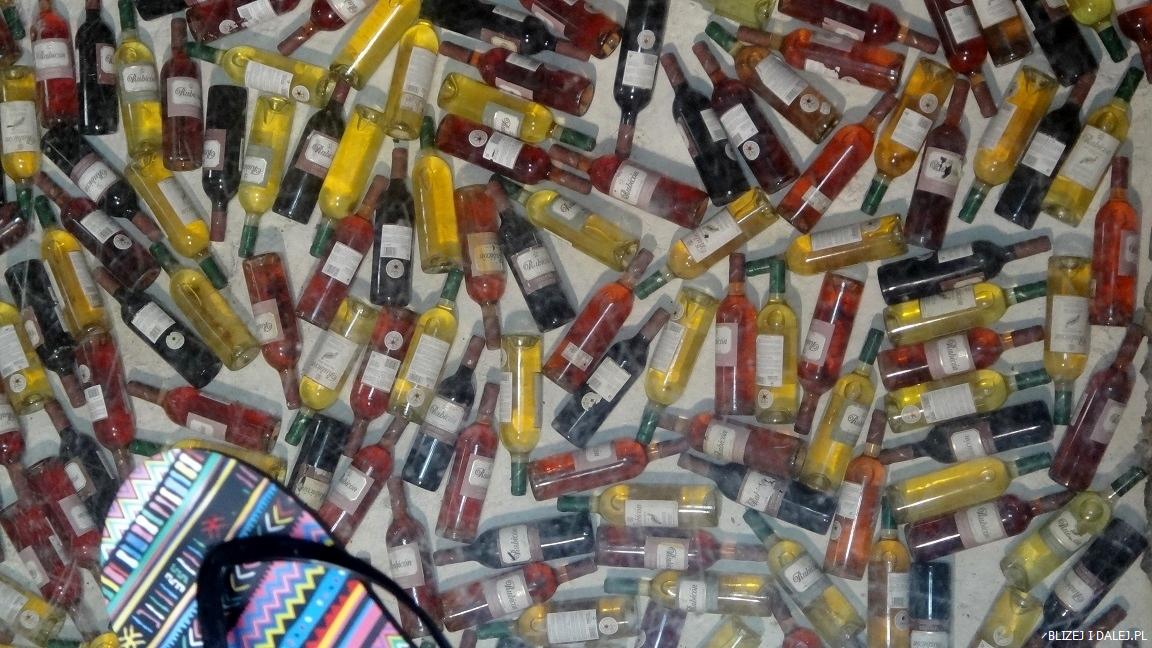 Miłośników wina prawdopodobnie zainteresuje Święto Winobrania na Lanzarote, które odbywa się co roku w sierpniu pod nazwą Fiesta de Vendimia Traditional en La Geria – najbliższy festiwal odbędzie się 15.08.2017.
Winnice Lanzarote są jedyne w swoim rodzaju! Księżycowy krajobraz znajdującego się tuz obok Parku Krajobrazowego Timanfaya (więcej tutaj: Timanfaya – księżycowy krajobraz Gór Ognia) dodatkowo potęguję niesamowity charakter tego miejsca :) Będąc na Lanzarote, winnice La Geria to punkt obowiązkowy! :)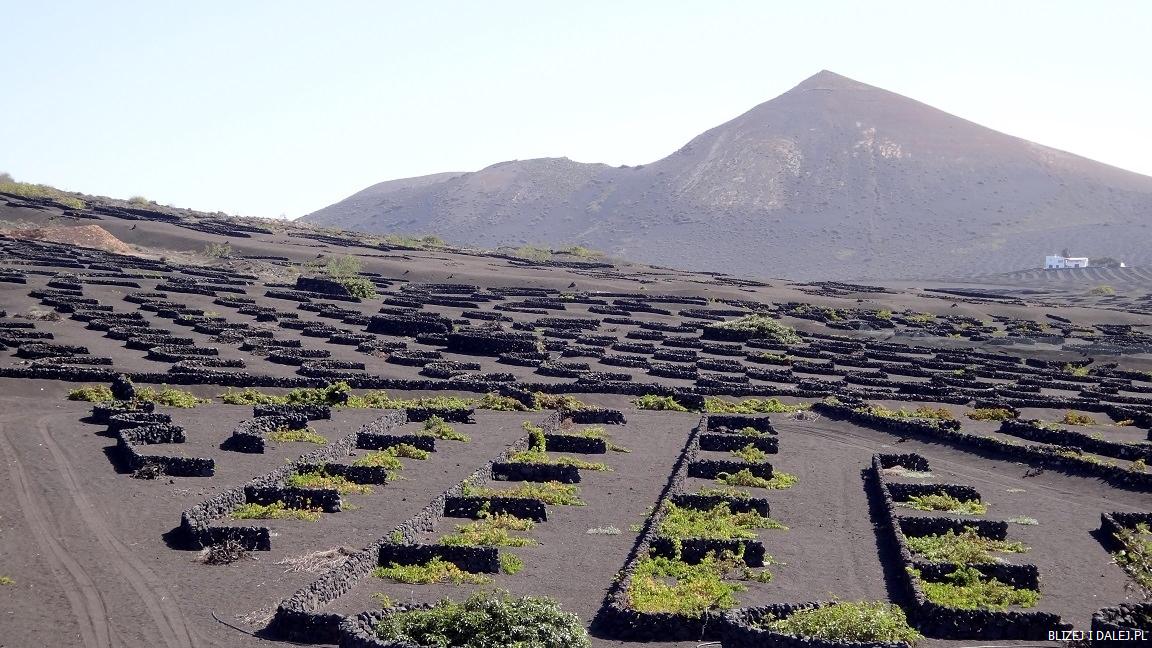 Więcej artykułów o Lanzarote (klik).
---
You might also like