Lanzarote to jedna z najmniej znanych Wysp Kanaryjskich – do dziś kojarzy mi się przede wszystkim z kosmicznymi krajobrazami i niepowtarzalnymi atrakcjami! Na tej niewielkiej wyspie jest około 300 wulkanów, w tym część do dziś aktywna… na szczęście pod stałym nadzorem sejsmologów, więc bez obaw :)
Co można zobaczyć na wyspie? Co jest takiego niezwykłego i niepowtarzalnego? Zapraszam na spacer po najciekawszych punktach na Lanzarote :)
W południowej części wyspy niezaprzeczalnym numerem jeden jest Park Narodowy Timanfaya, to najbardziej znana atrakcja wyspy, która każdego dnia przyciąga rzesze turystów także na jednodniowe wycieczki z sąsiedniej Fuerteventura. Park Timanfaya powstał na terenach wulkanicznych – cała wyspa ma dość surowy charakter, ale dopiero Góry Ognia prezentują niesamowity, księżycowy krajobraz! Tu także, można delektować się daniami z wulkanicznego grilla w restauracji "El Diablo" ;) Więcej klik Timanfaya.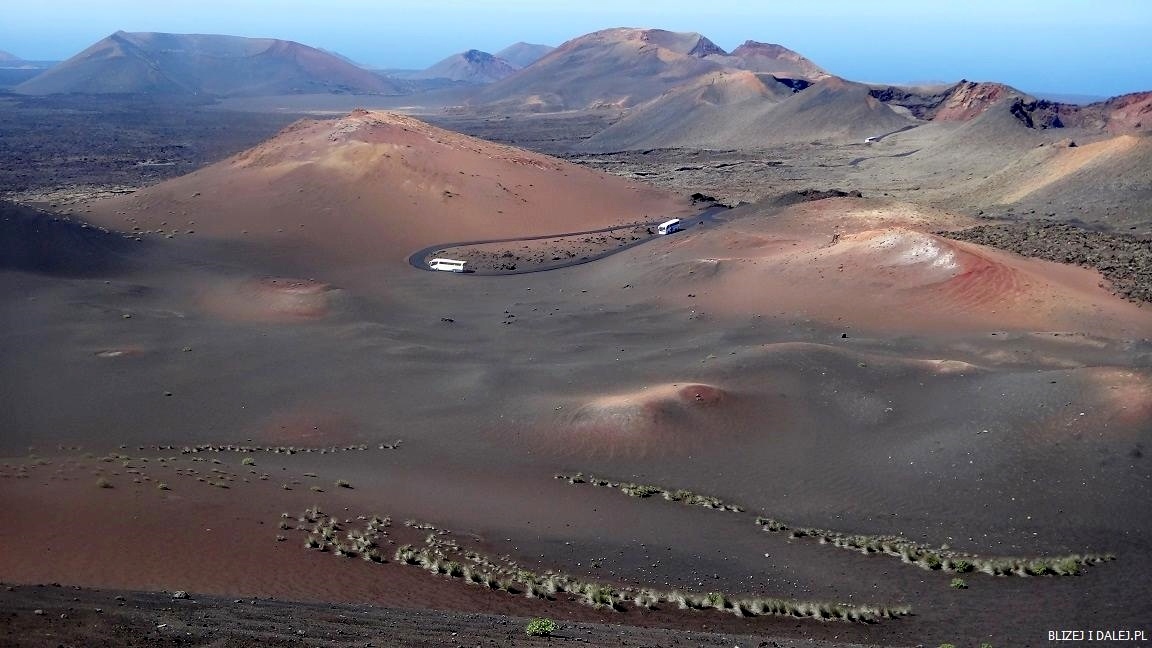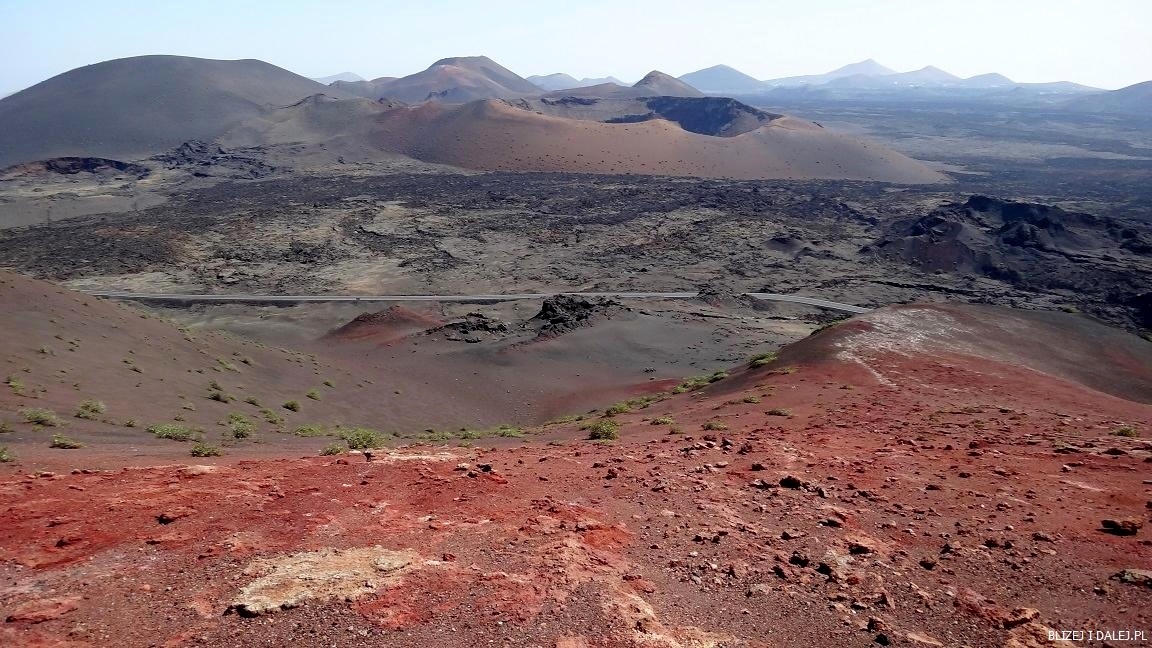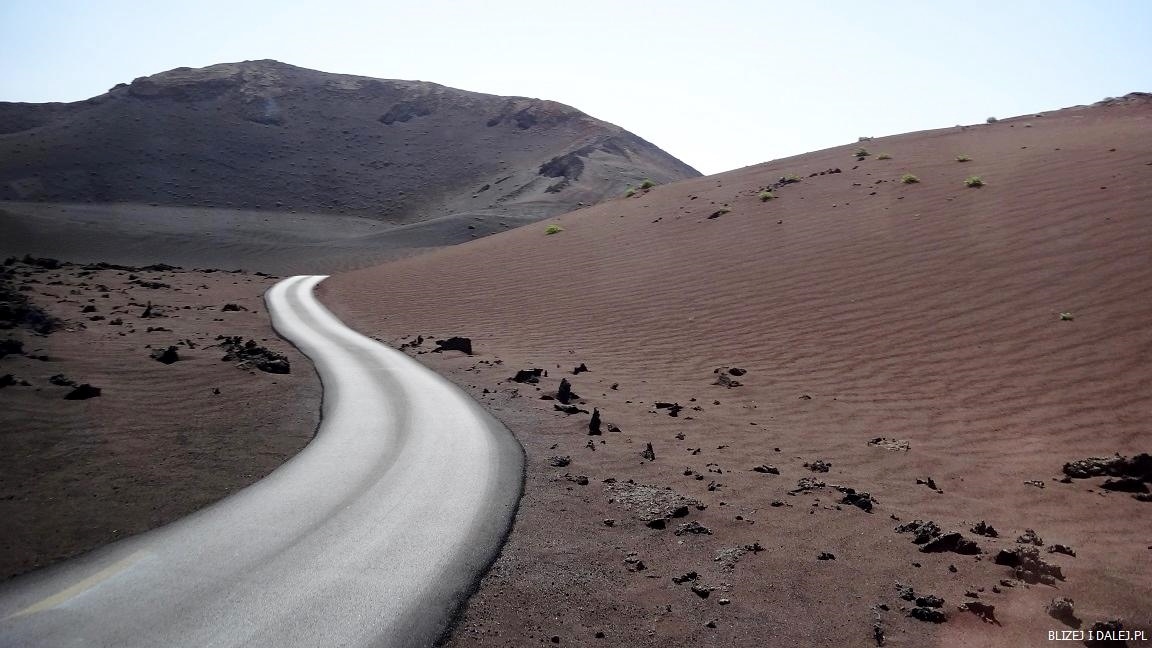 Tuz obok TImanfaya znajdują się Winnice La Geria – inne od wszystkich, które do tej pory widziałam. Myśląc winnica, prawdopodobnie wyobrażasz sobie rzędy zielonych winorośli ciągnących się aż po horyzont… nic z tego! Po horyzont rozciągają się czarne, żwirowe pola po których wiją się krzewy, a wokół nich chroniące przed wiatrem kamienne murki – zachwycające :) Więcej klik Winnice La Geria.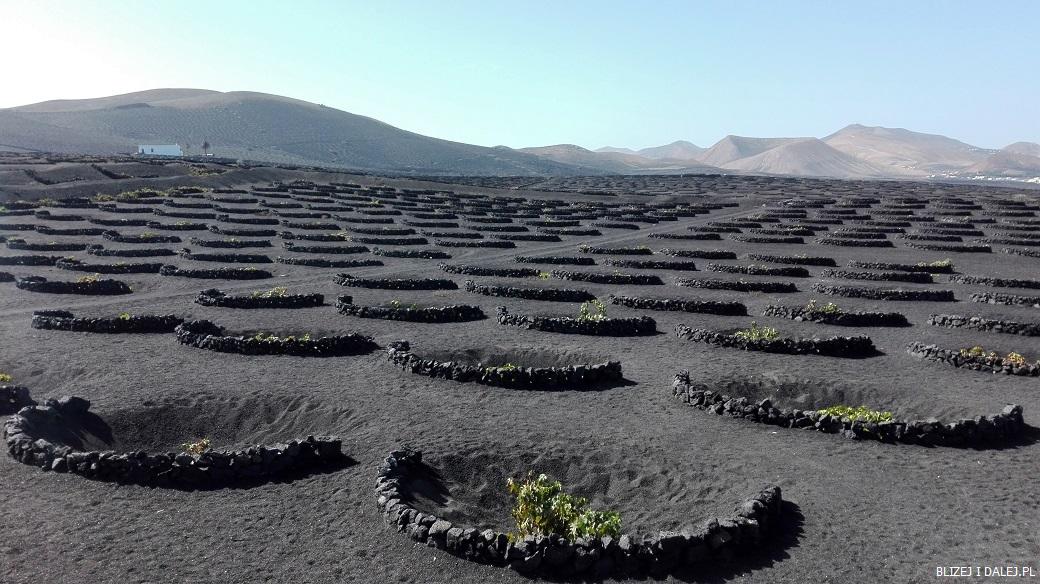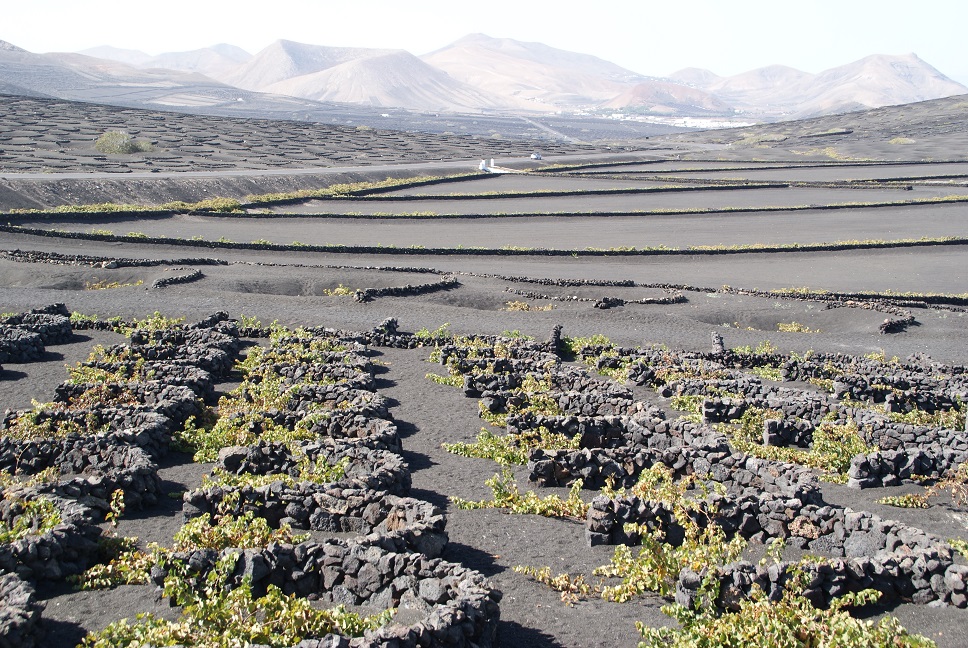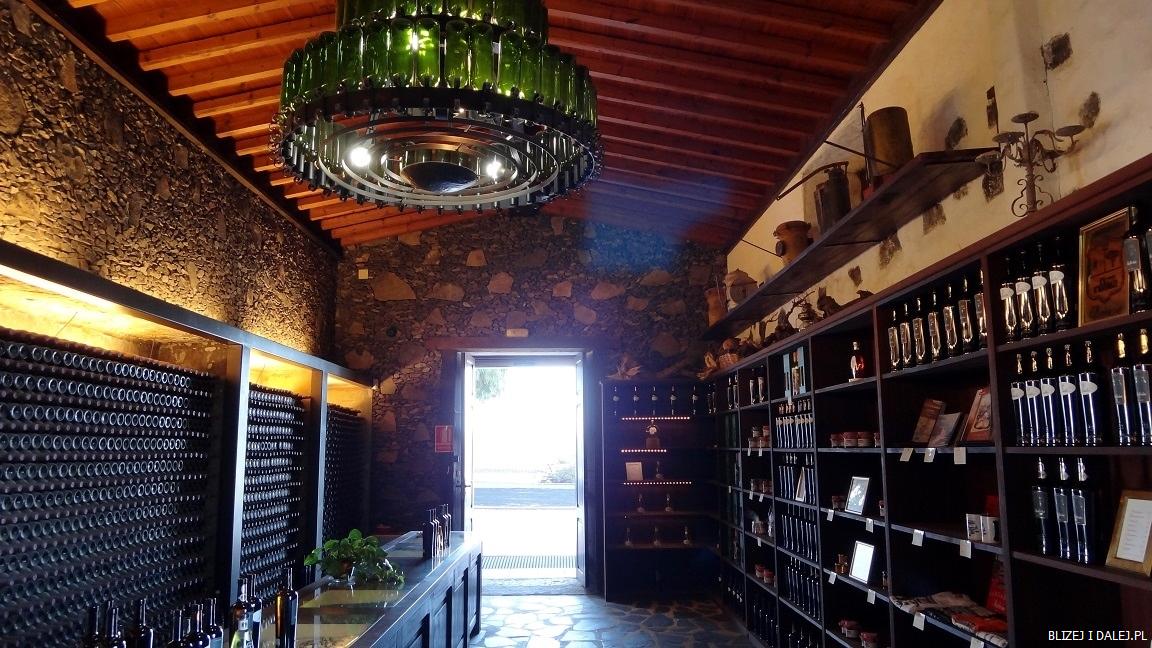 El Golfo i szmaragdowe jeziorko Charco de los Clicos – intensywną zieloną barwę zawdzięcza algom zamieszkującym jezioro. Na plażę nie można schodzić, jednak z góry rozpościera się świetny widok na błękit oceanu i zielone oczko tuż pod czarnym jak smoła klifem :)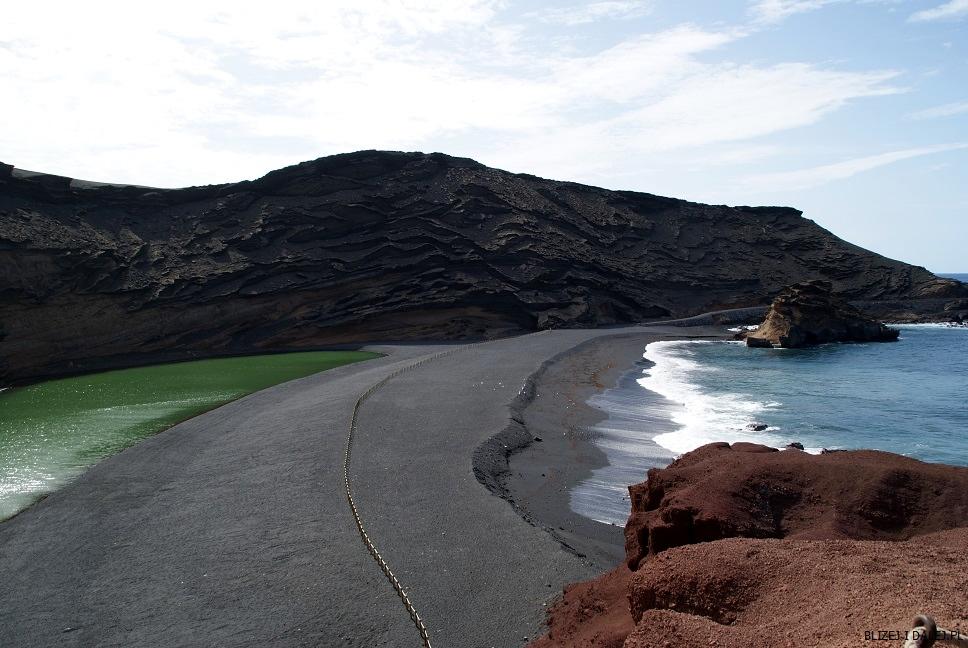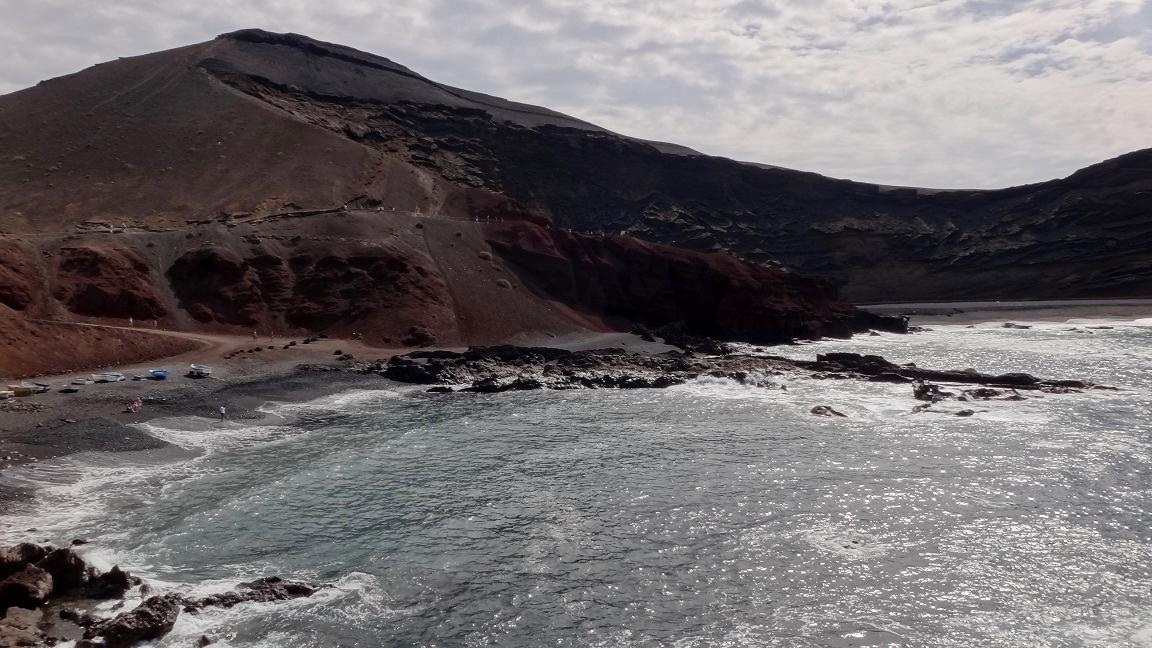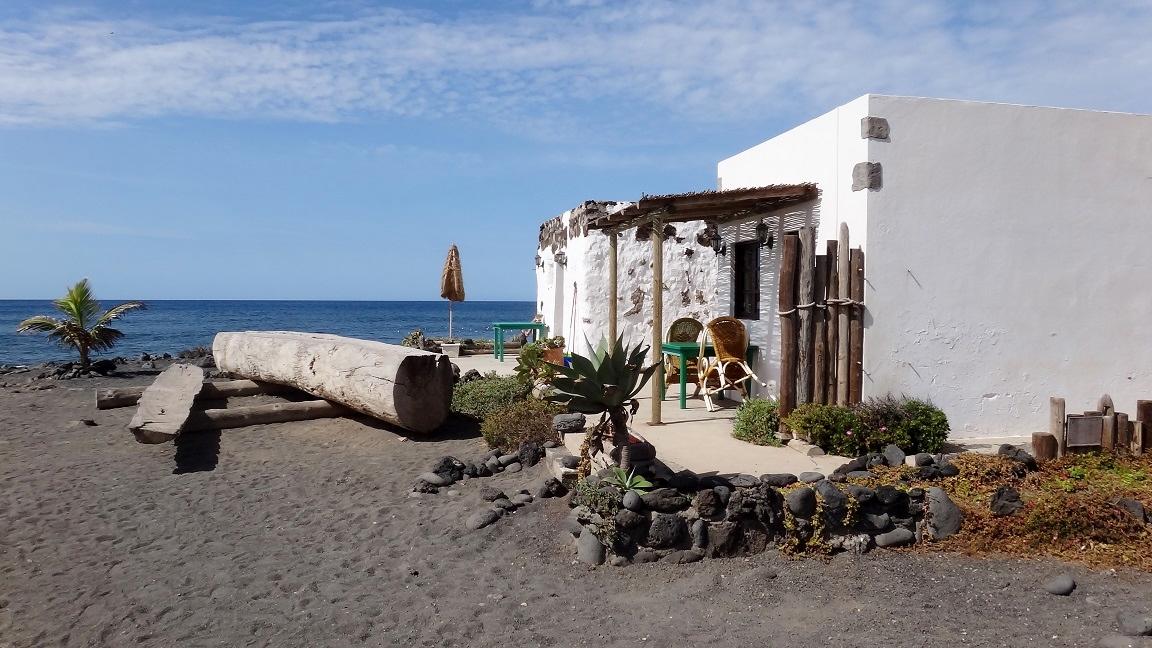 Salinas de Janubio to saliny i fabryka soli w rejonie Yaiza, a tuż obok czarna, kamienista plaża Playa de Janubio. Przy każdej cofającej się fali kamyki wyglądające dosłownie jak koraliki, uroczo hałasowały przesypując się pod naporem wody, świetne miejsce :)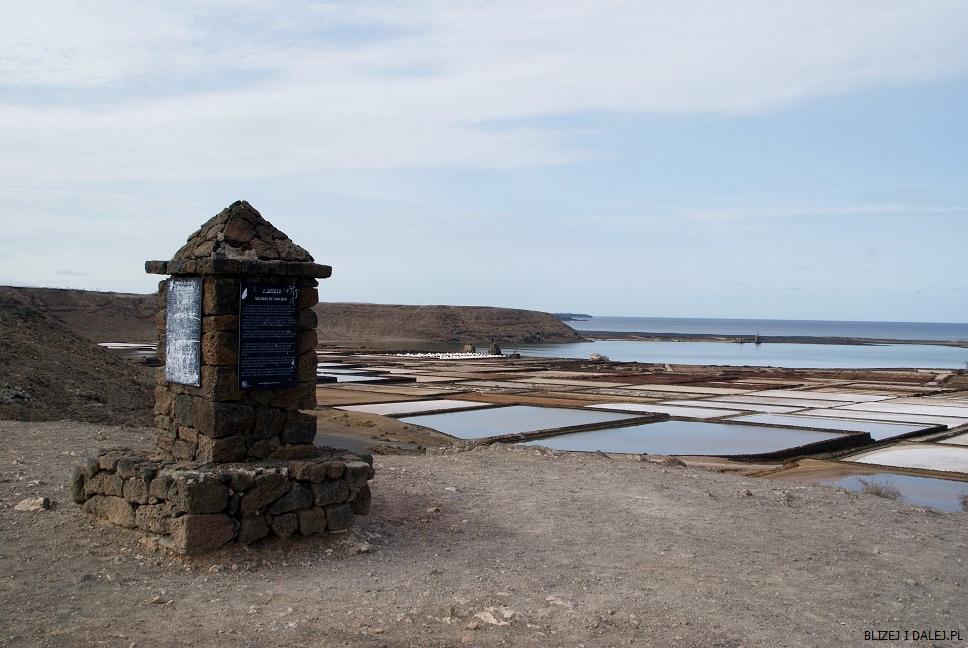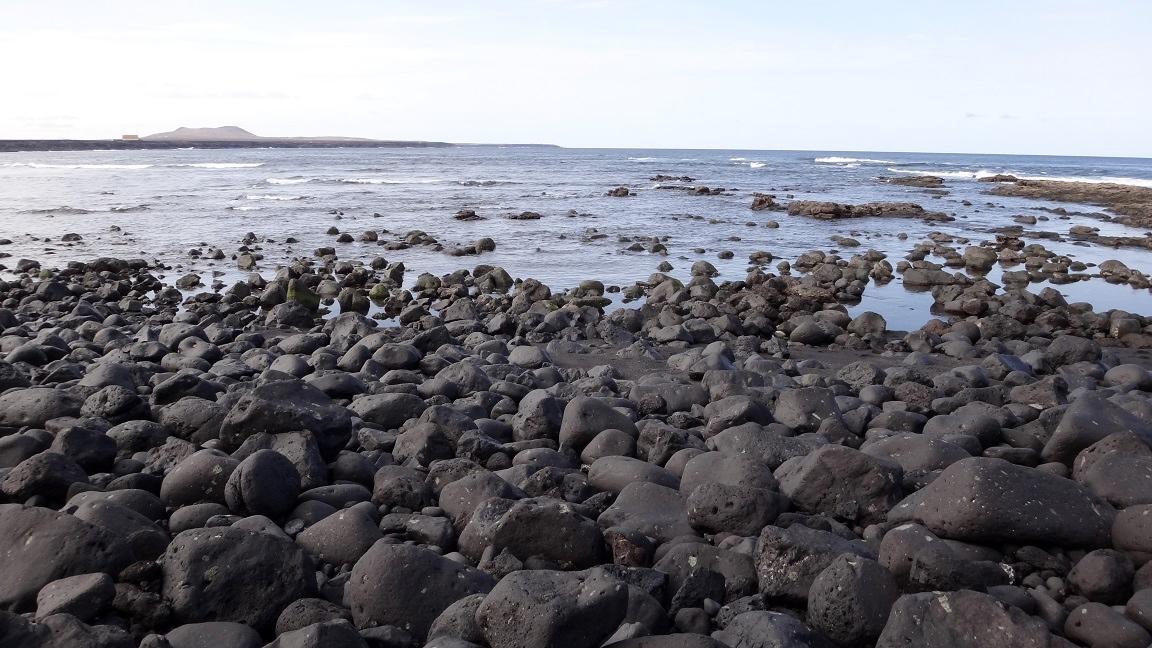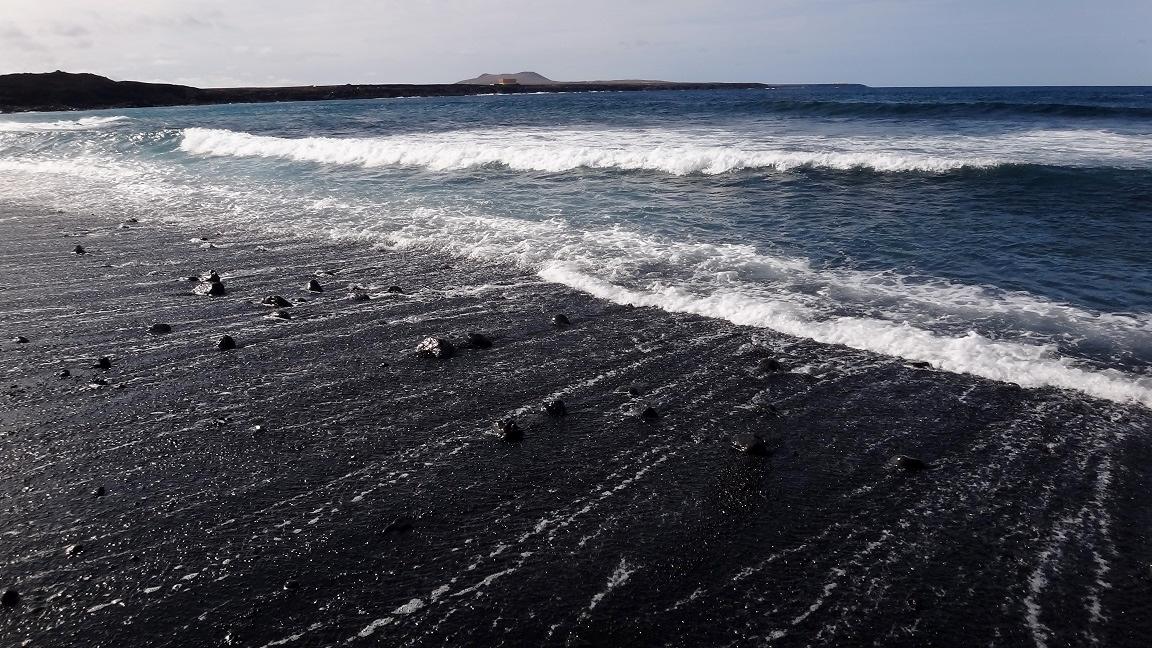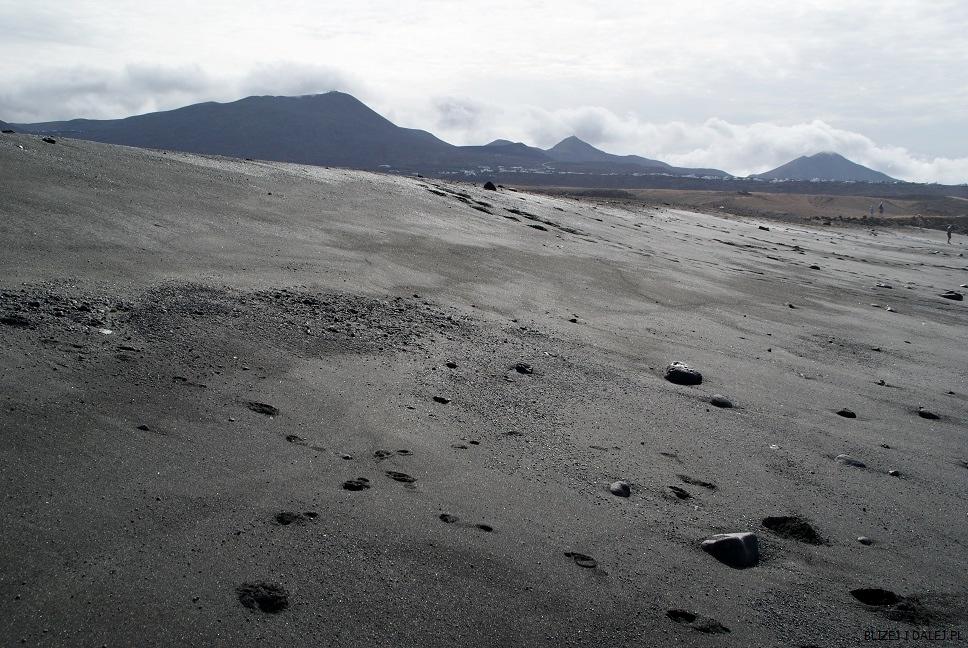 Los Hervideros, czyli wybrzeże skalne między El Golfo a Salinas de Janubio – poszarpane klify, wyżłobione przez naturę jaskinie i tunele, przy silnym wietrze można obserwować siłę i moc oceanu :)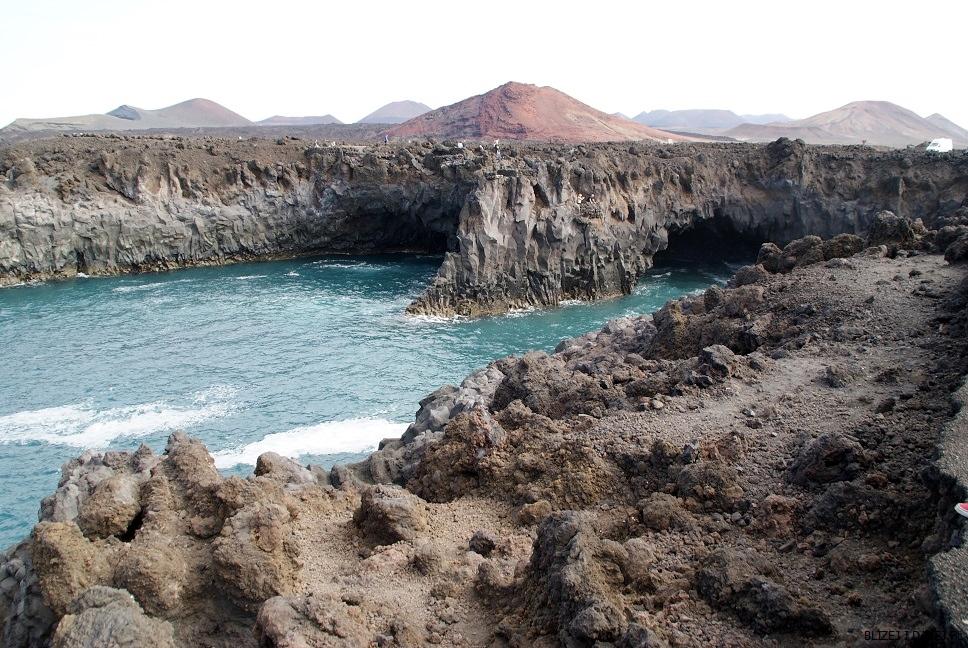 Playa Blanca to przyjemny kurort z nadmorską promenadą i wieloma turystycznymi atrakcjami. W niedalekiej odległości od miasteczka w parku narodowym można odwiedzić znaną plażę Playa de Papagayo – świetna opcja na relaksujący, plażowy dzień. Więcej o miasteczku klik Playa Blanca.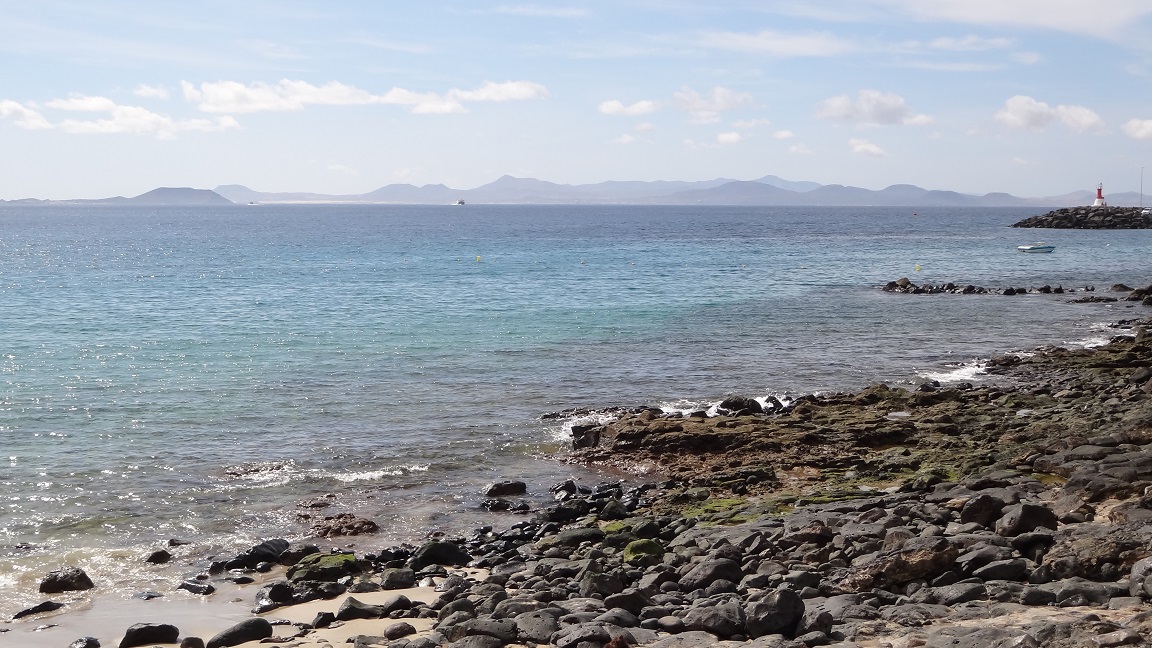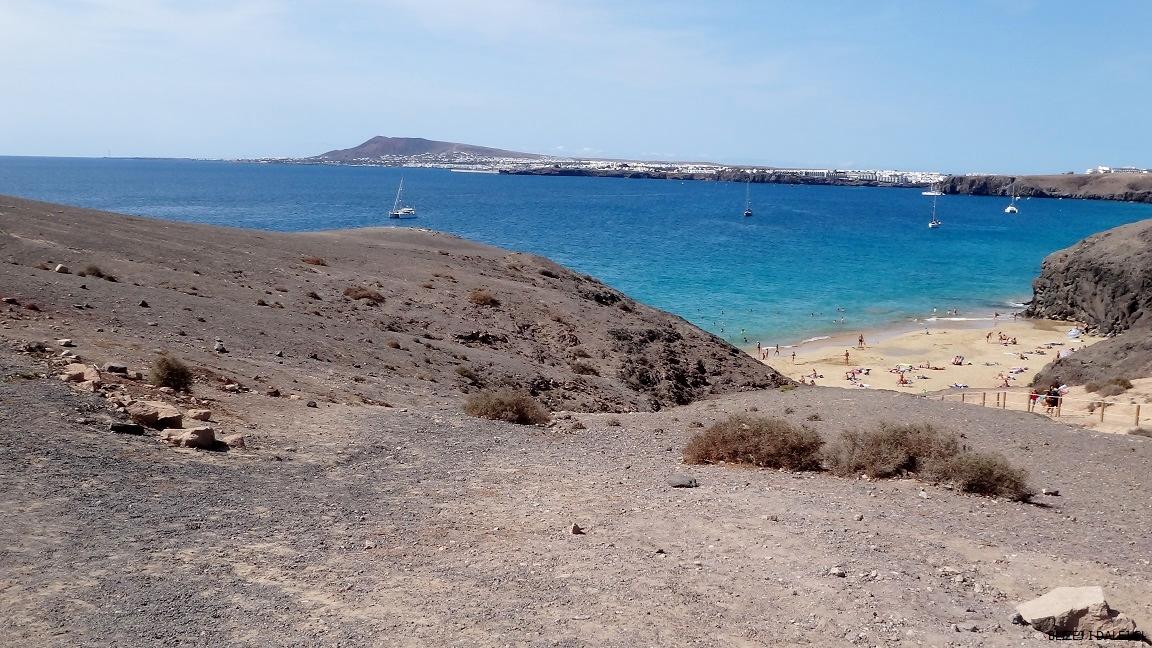 A co zobaczyć w północnej części wyspy? Jeden z bardziej znanych punktów widokowych na wyspie – Mirador del Rio to najwyżej położony i najlepszy punkt widokowy na zatokę i archipelag Chinijo, czyli m.in. pobliską wyspę La Graciosa. Świetnie usytuowana restauracja z przeszklonymi ścianami, fajny sklepik z pamiątkami i taras, z którego można podziwiać krajobraz :)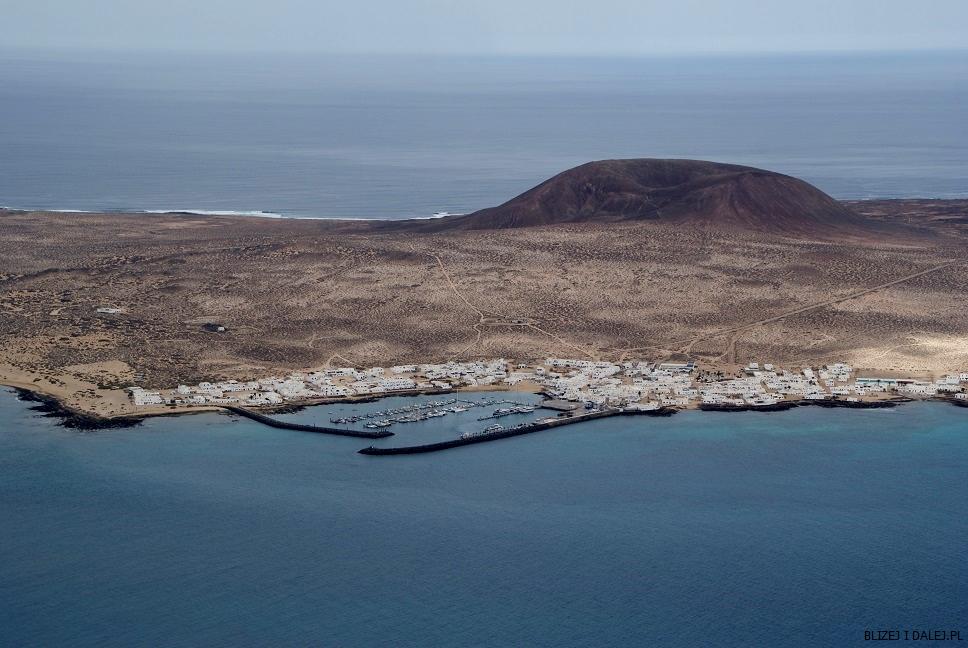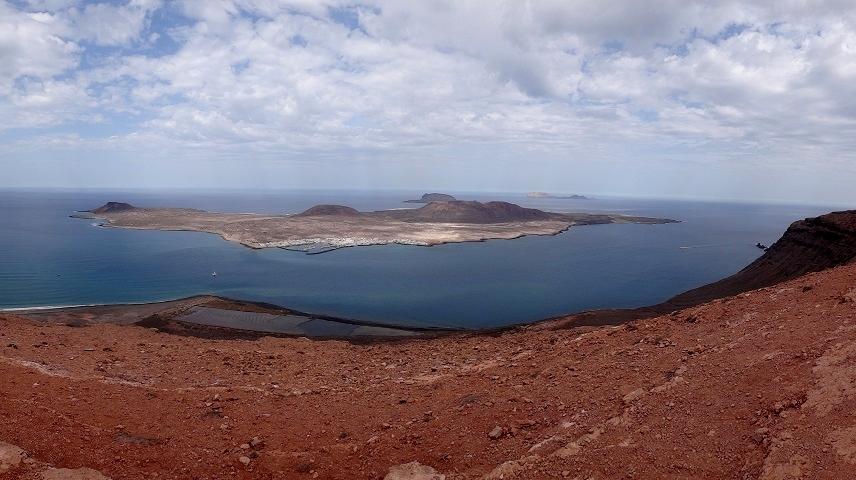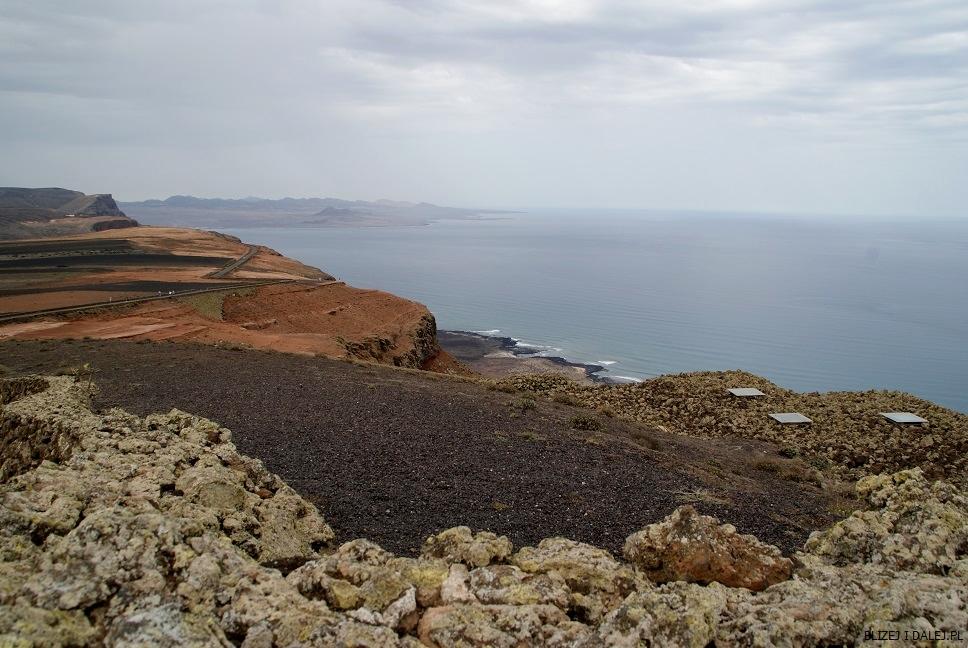 Orzola, to kameralne miasteczko usytuowane jest nad samym brzegiem, niedaleko od punktu widokowego del Rio – z portu w mieście odpływają statki na pobliską wyspę La Graciosa.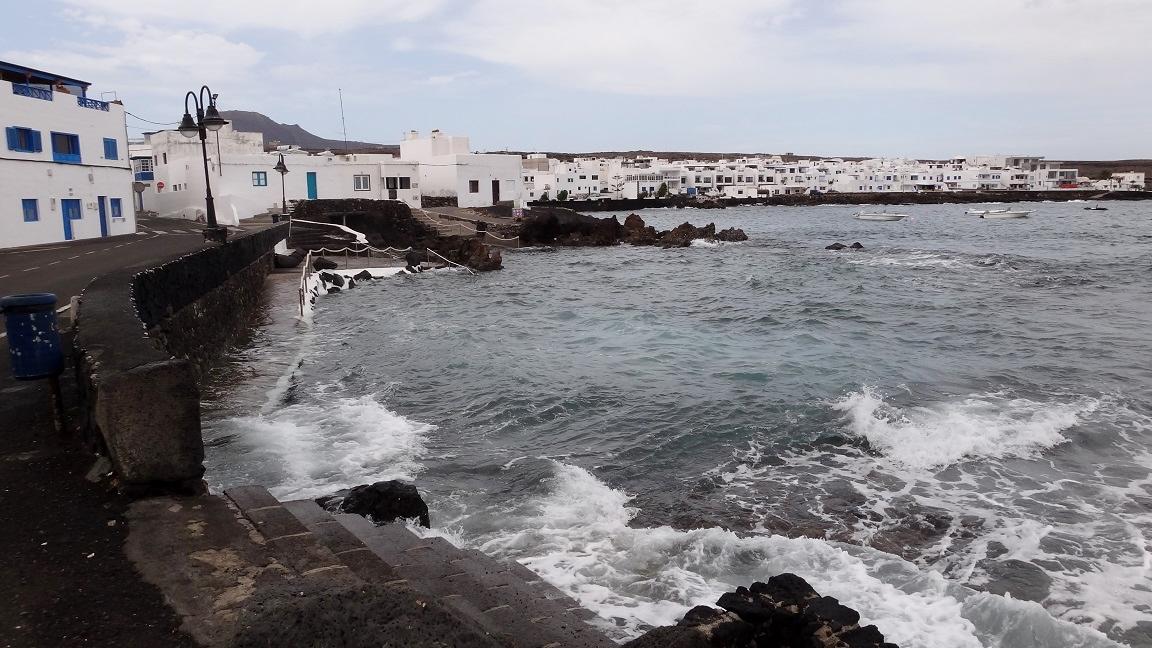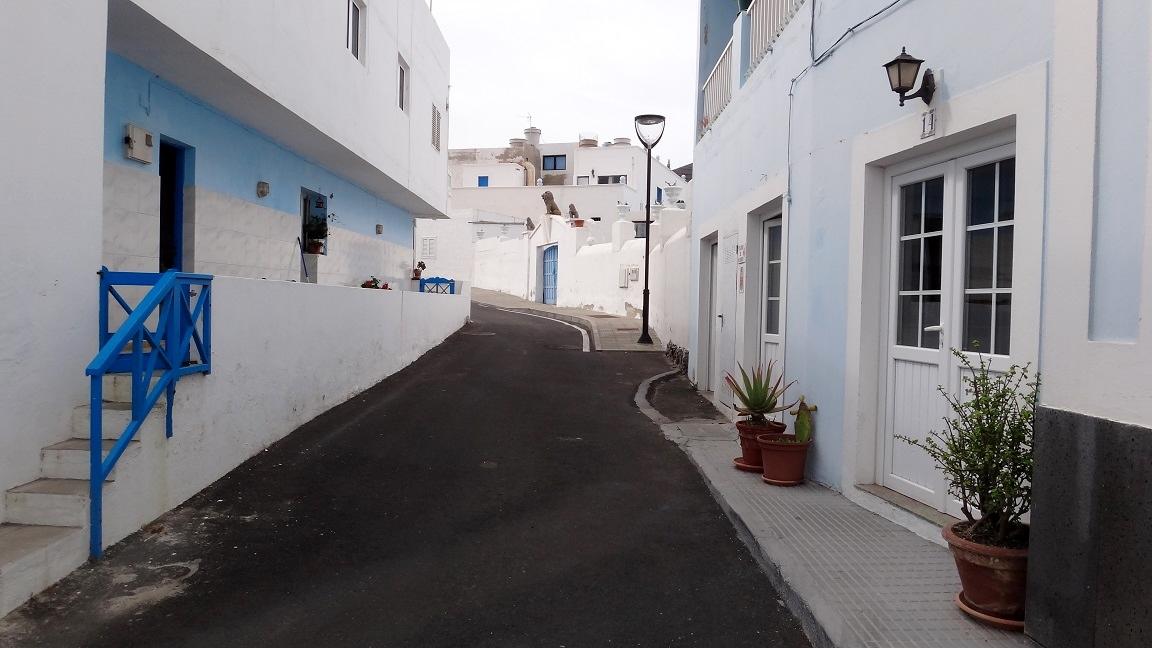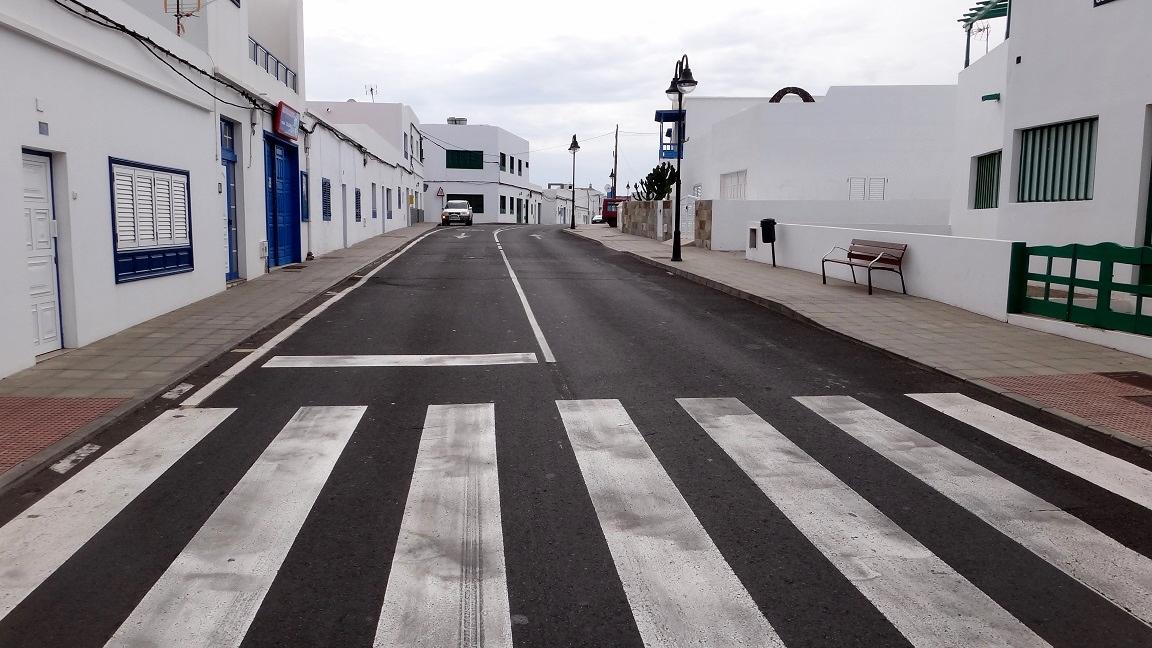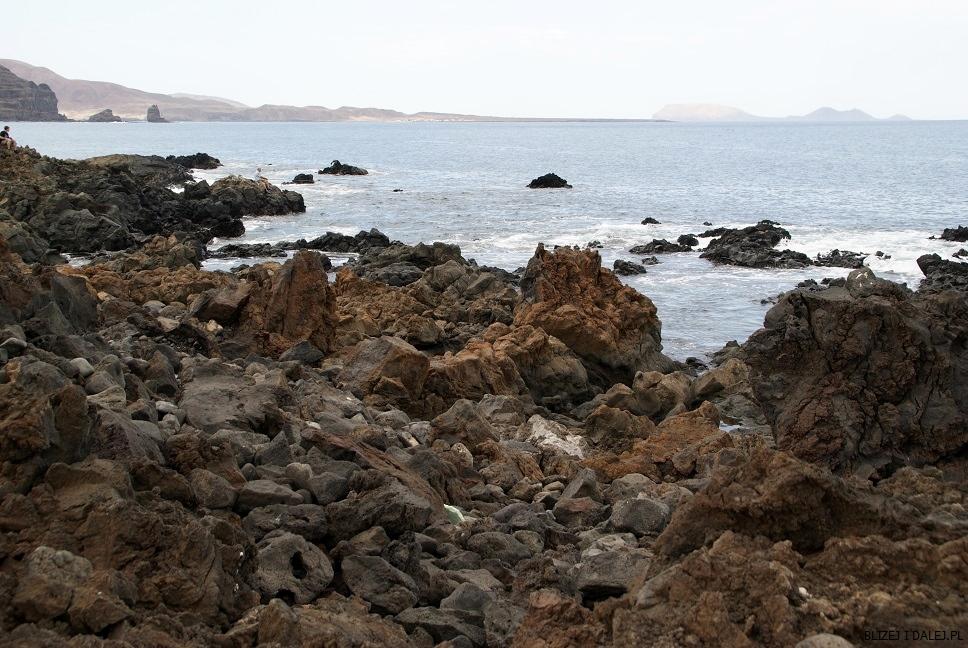 Tuż pod miastem Orzola jest świetna plaża Caleton Blanca – fajne wrażenia gwarantowane jeśli uda Wam się wpaść na plażę tuż przed przypływem… plaża dosłownie znika między jednym a drugim mrugnięciem oka ;)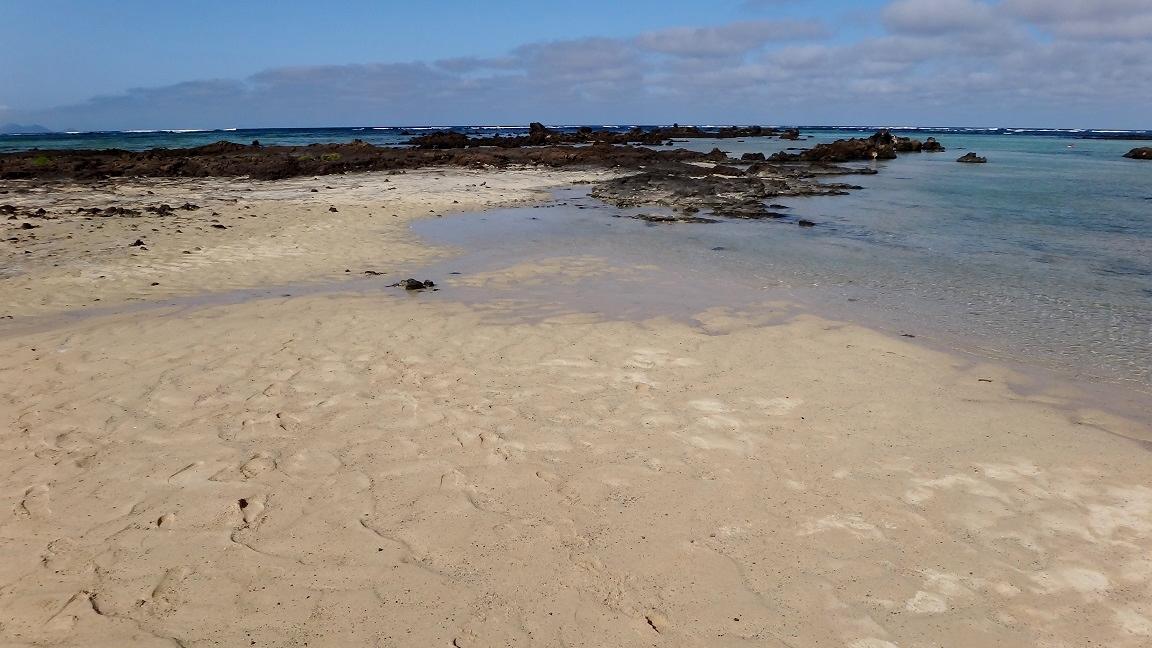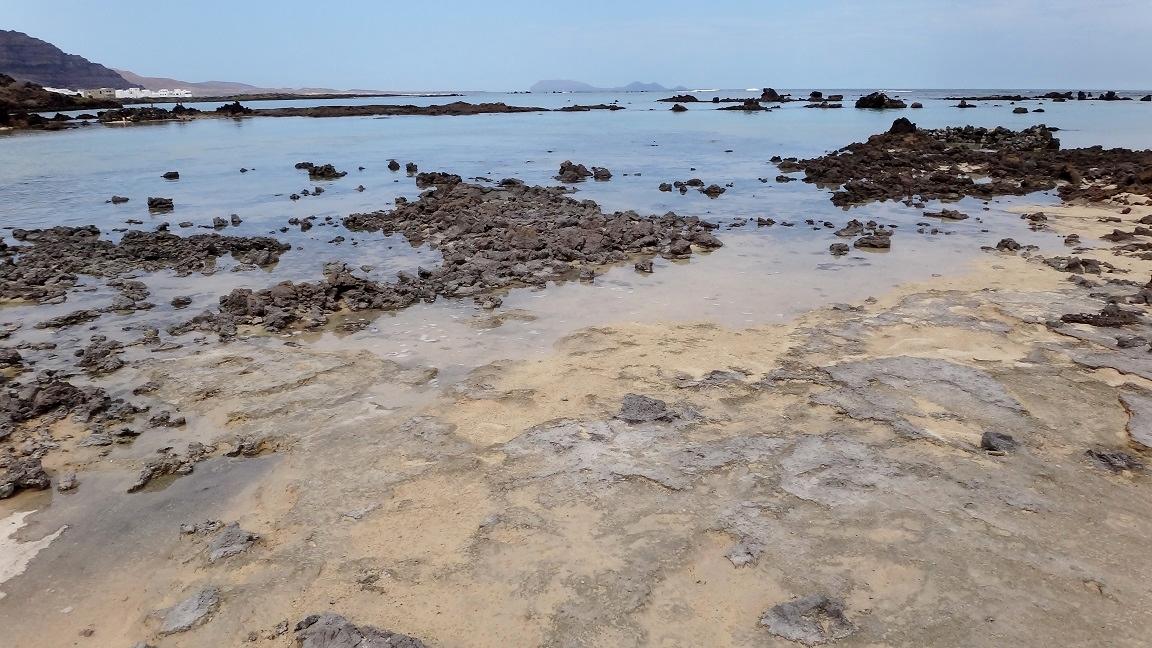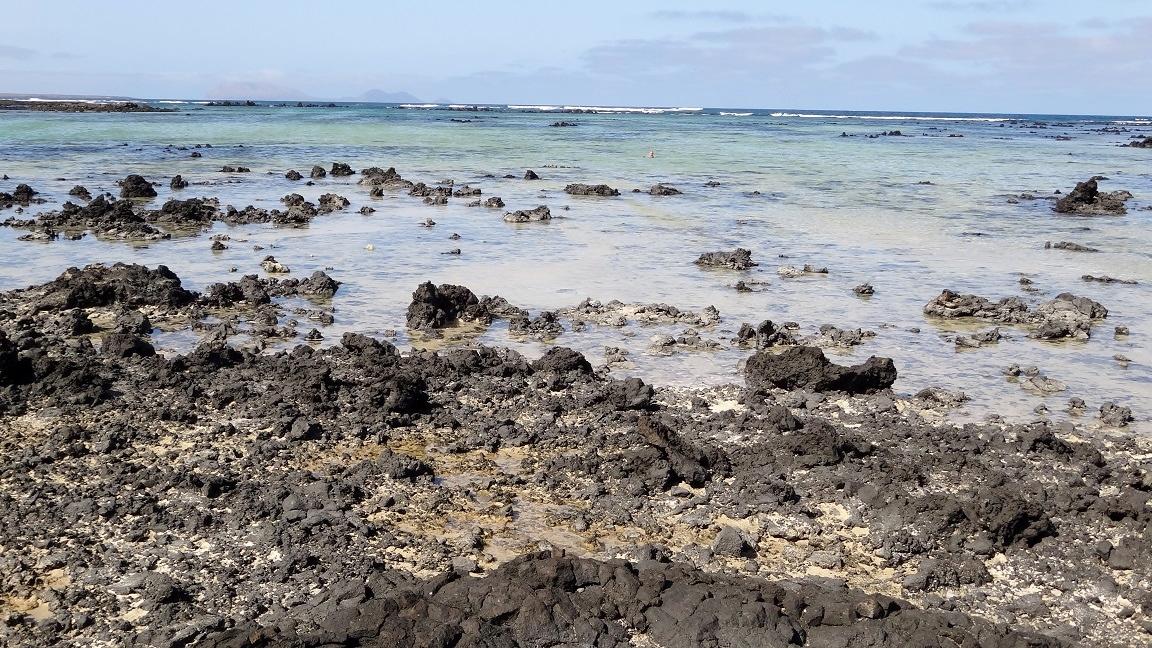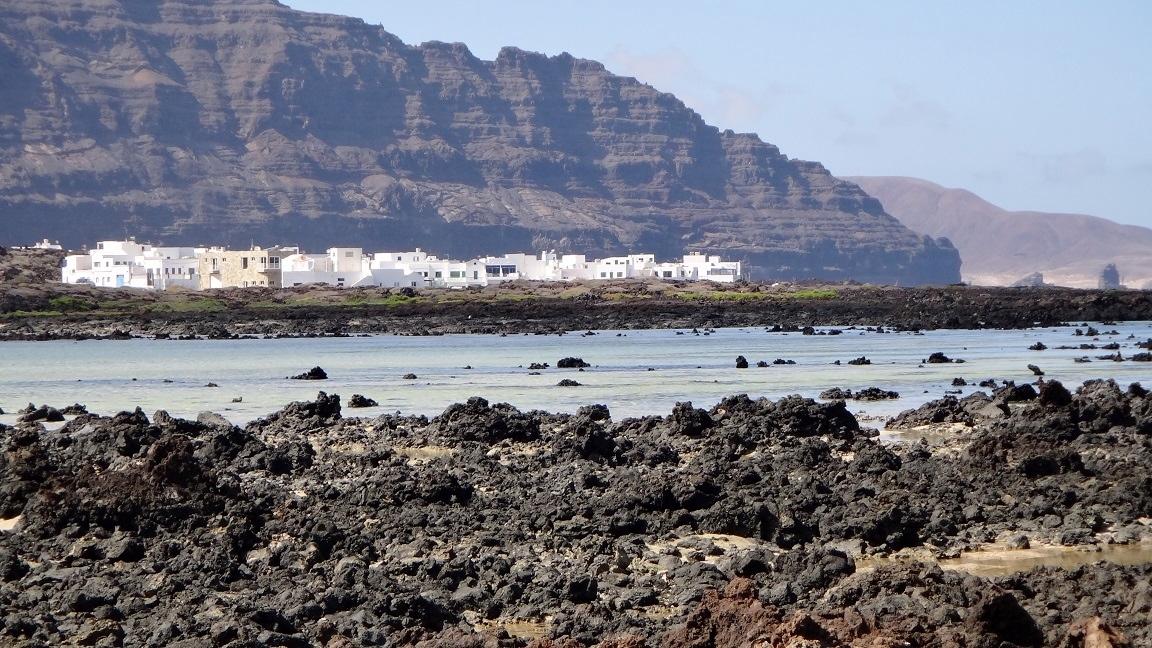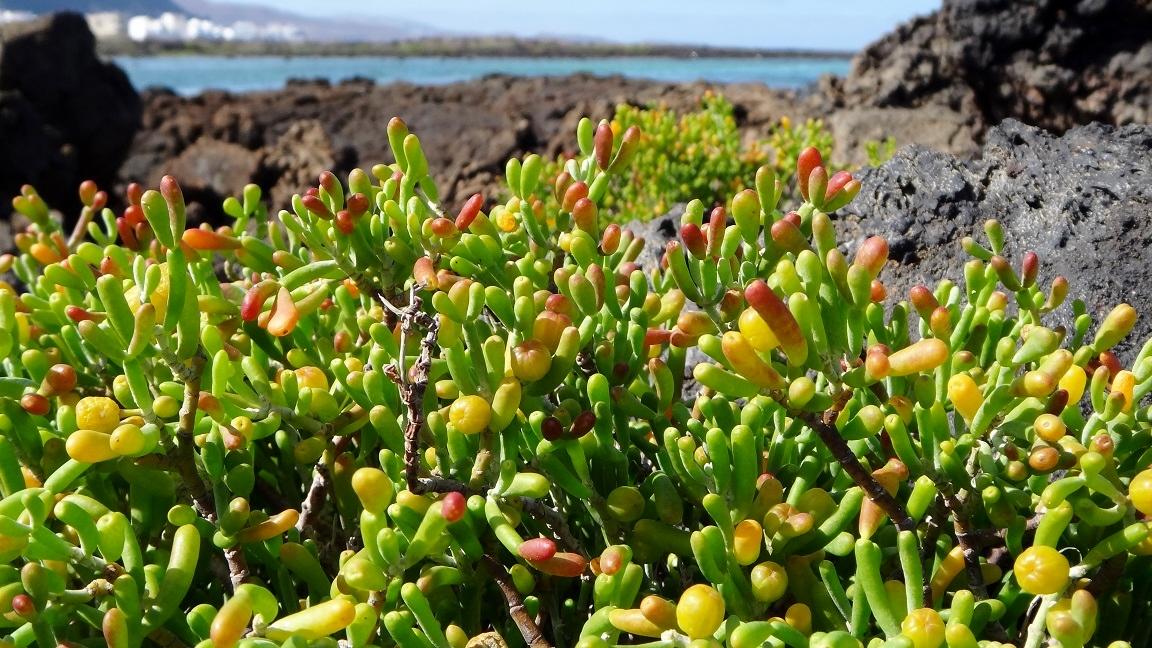 Plaża Playa de Famara to w mojej ocenie najpiękniejsza plaża na całej wyspie! Szeroka, piaszczysta, długa na 5km plaża, która przy odpływie mieni się jak lustro. Czarny i jasny piasek tworzą wspólnie artystyczne dzieła, wysokie fale pokazują siłę a klif dodaje niezaprzeczalnego uroku – jak dla mnie bajka :) Famara to także najlepszy punkt do uprawiania sportów wodnych, istny surferski raj, na którym podobno czasem bardzo wieje… my mieliśmy szczęście, ani razu nie chcieliśmy uciekać przed wiatrem – wręcz przeciwnie, delektowaliśmy się relaksem, skakaliśmy przez fale i leniuchowaliśmy w promieniach słońca :)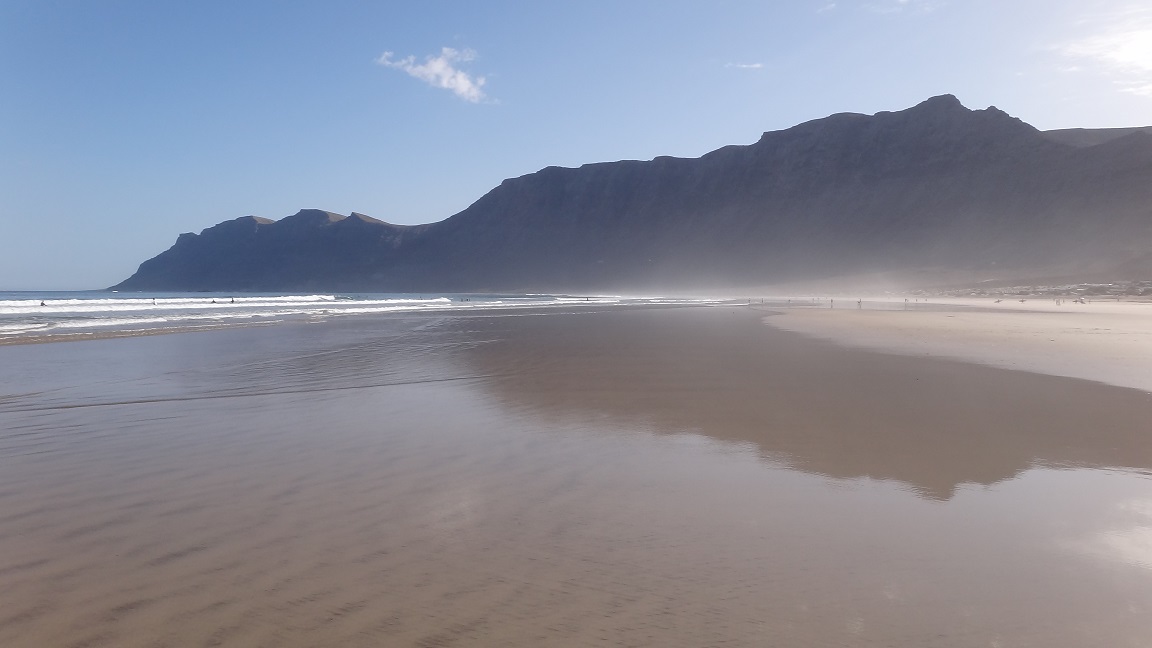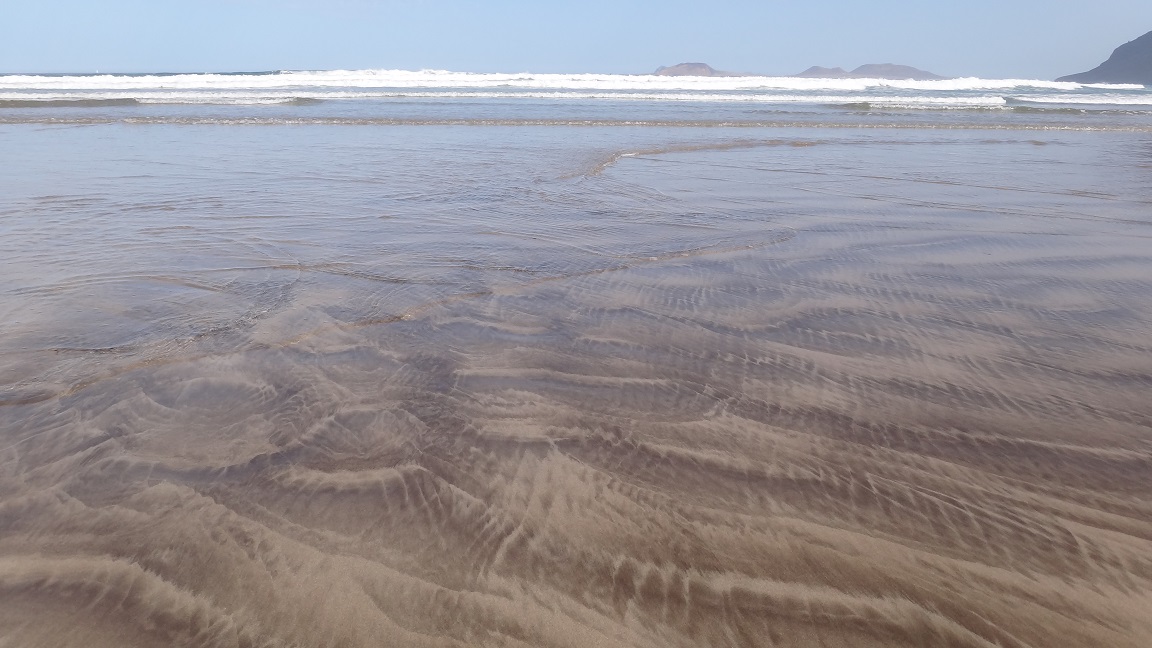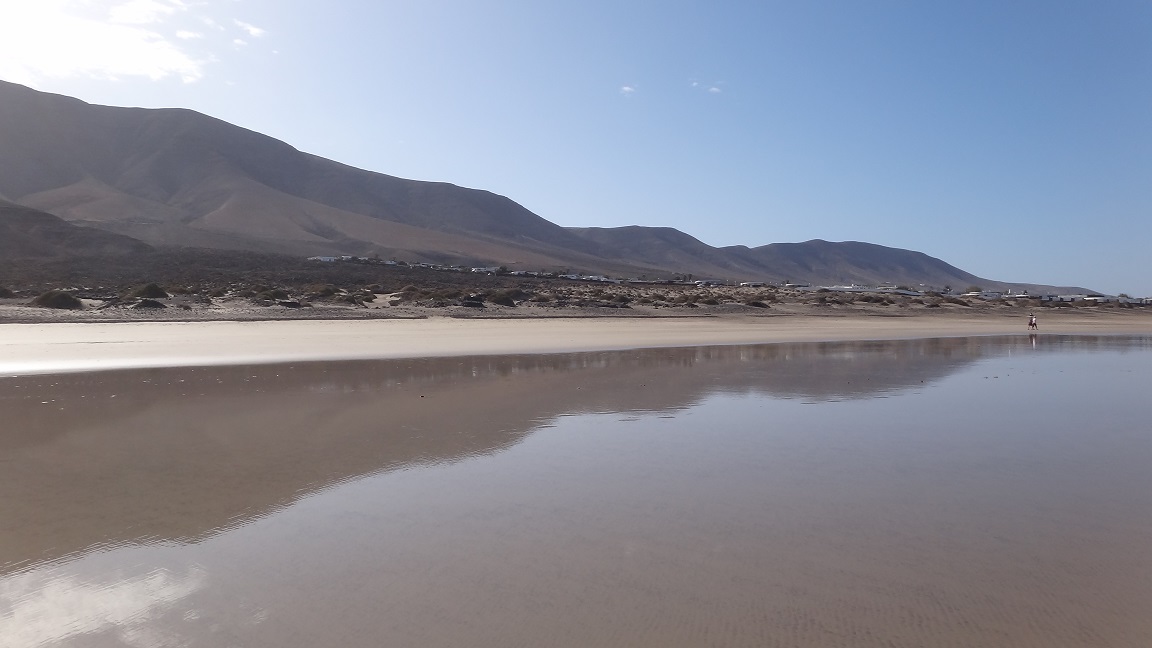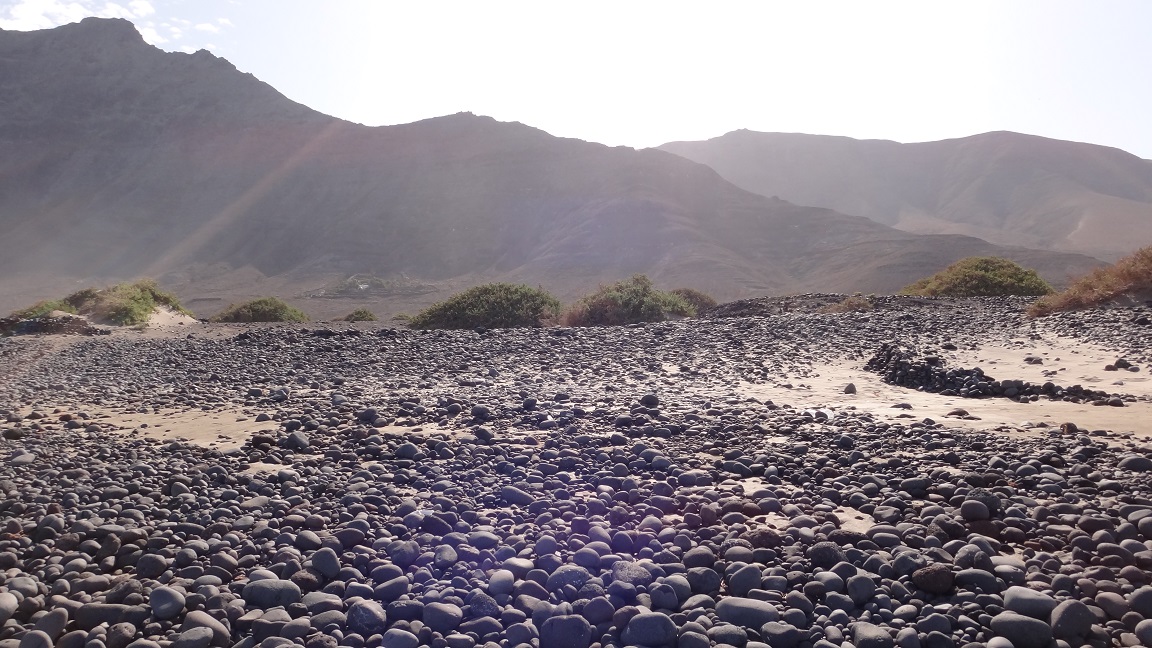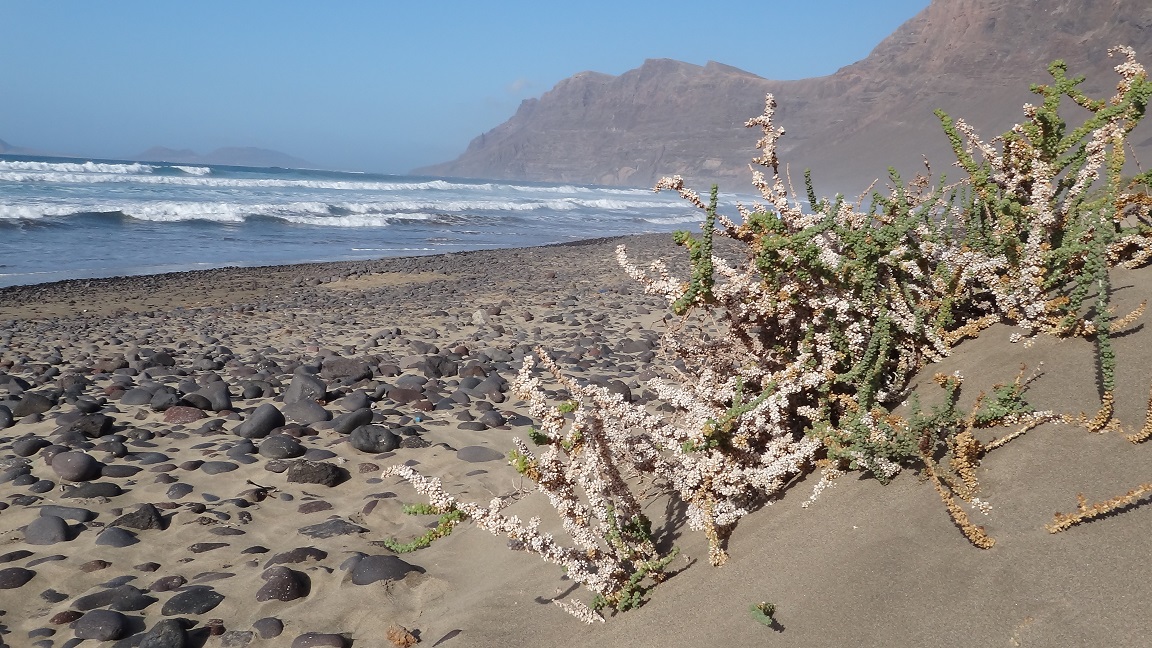 Będąc na plaży Famara, koniecznie trzeba zajrzeć do Teguise – to zabytkowe miasteczko, z parterową zabudową i uroczym rynkiem z wysokim kościołem. W tym miejscu trzeba wybrać się na zakupy: sklepy z ręcznie wyrabianą biżuterią, oryginalną odzieżą, torebki czy niepowtarzalne buty – zostałam oczarowana i wróciłam do kraju ze szmaragdowymi kolczykami…. A do tego kameralne uliczki, bardzo mało turystów i świetne oferty obiadowe! :)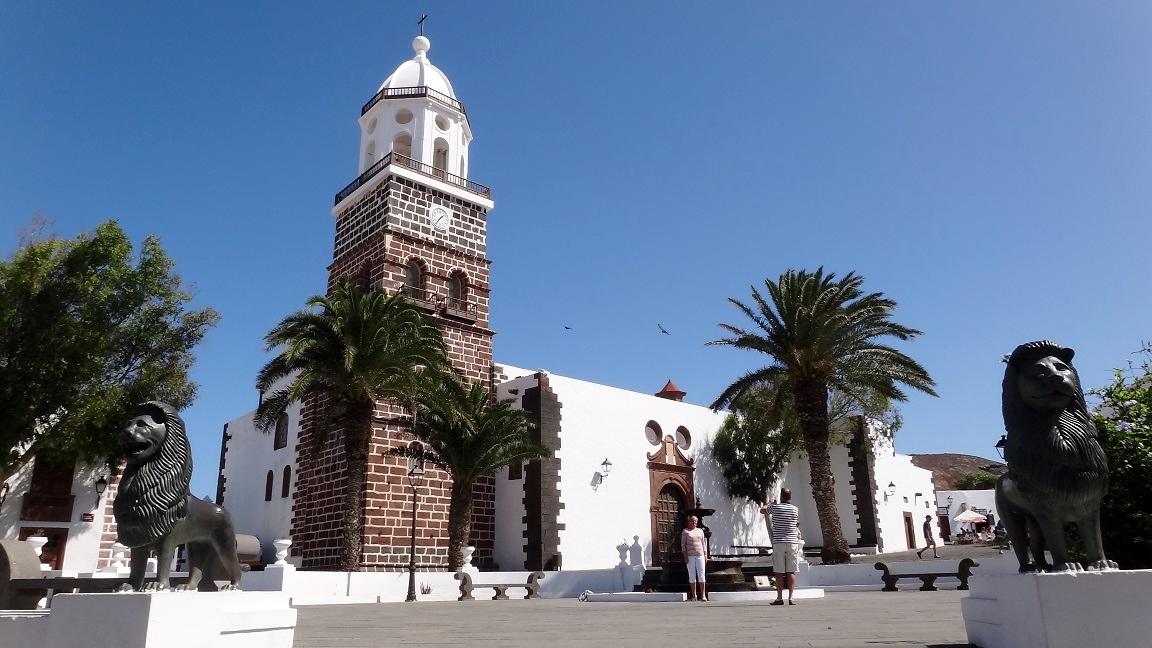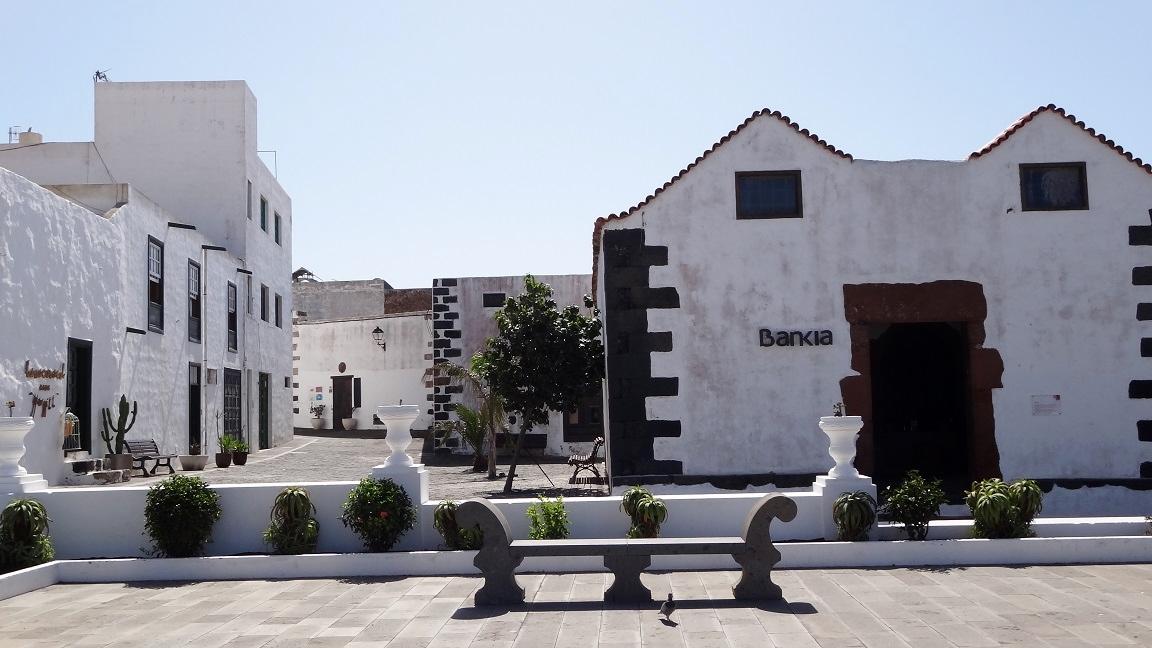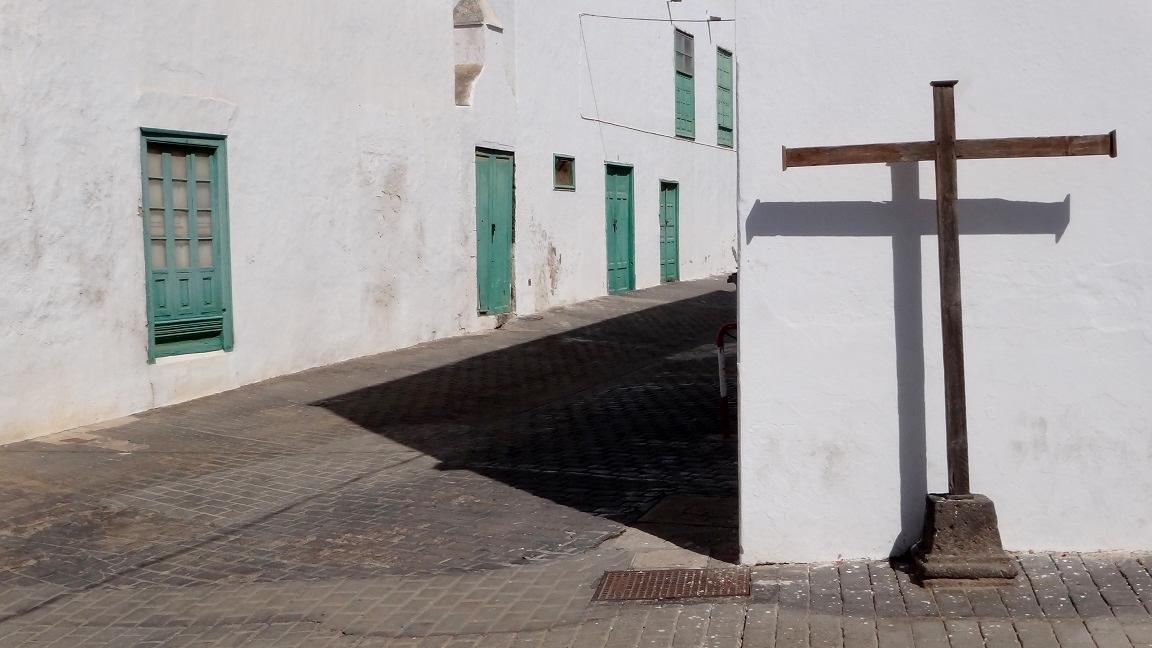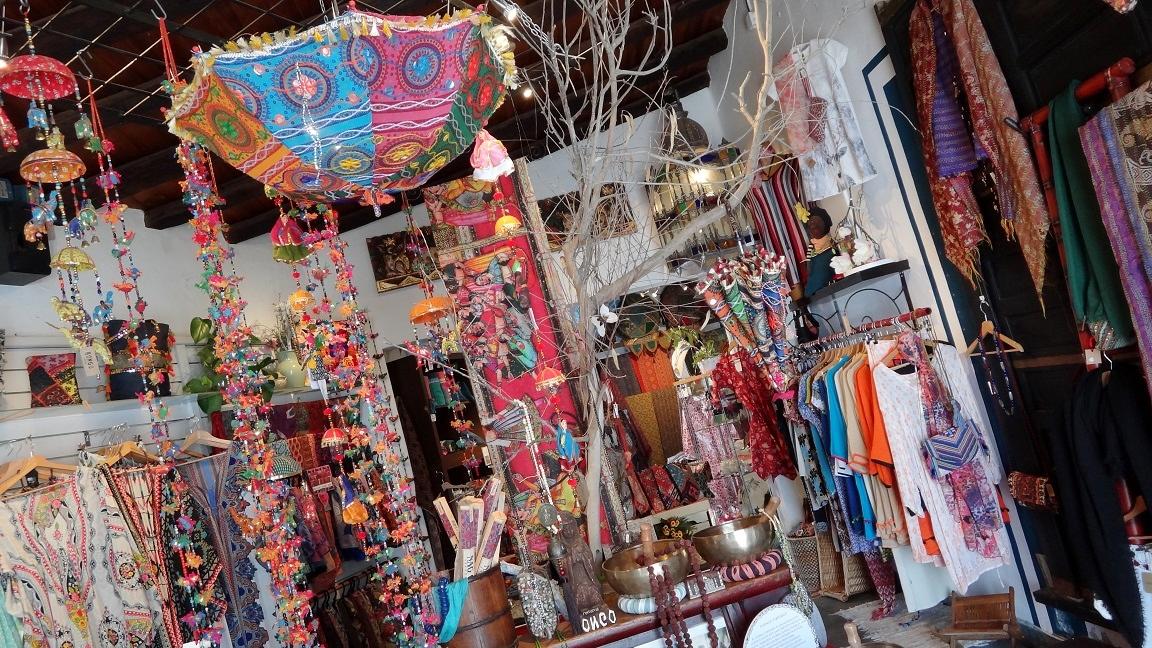 Warto zajrzeć do największego miasta i zarazem stolicy wyspy, czyli Arrecife (więcej o Arrecife klik) – na pierwszy rzut oka miasto nie zachwyca, ale warto dać mu szansę i wpaść na szybkie zakupy, spacer promenadą, relaks na plaży czy obiad nad zatoką z widokiem na kolorowe łódeczki :)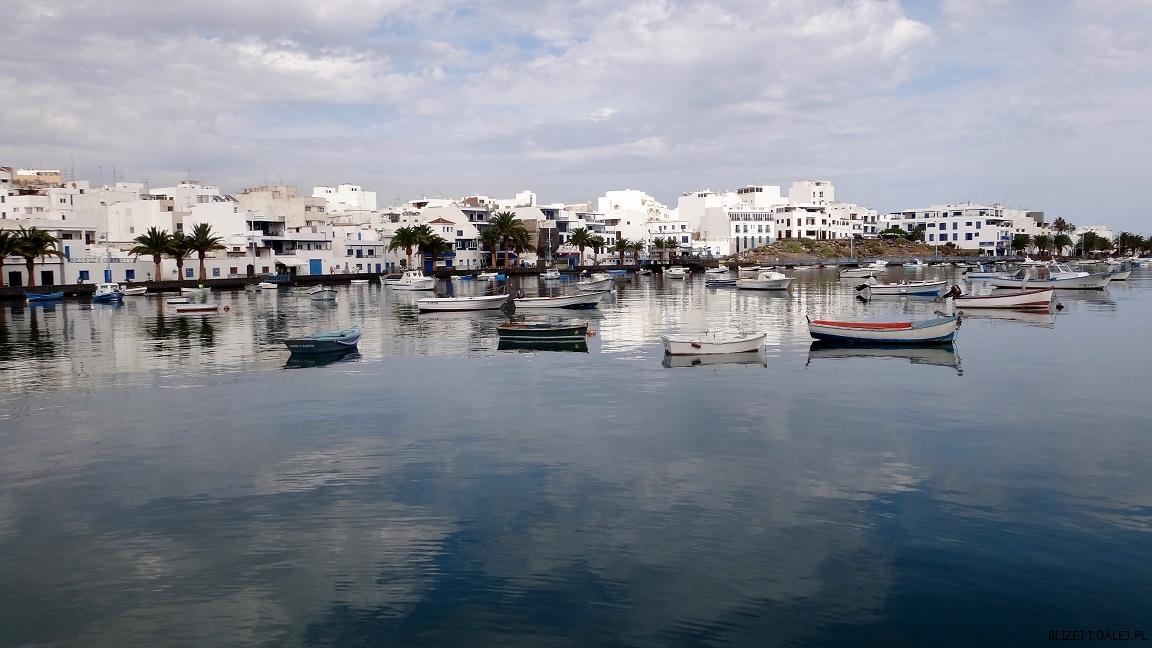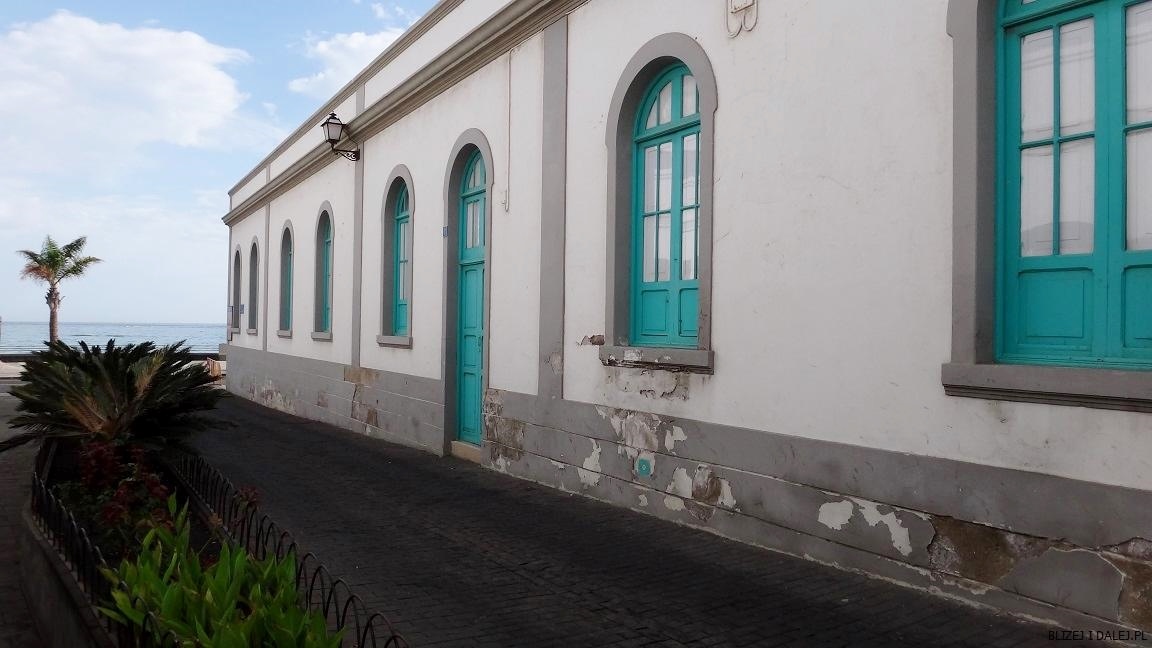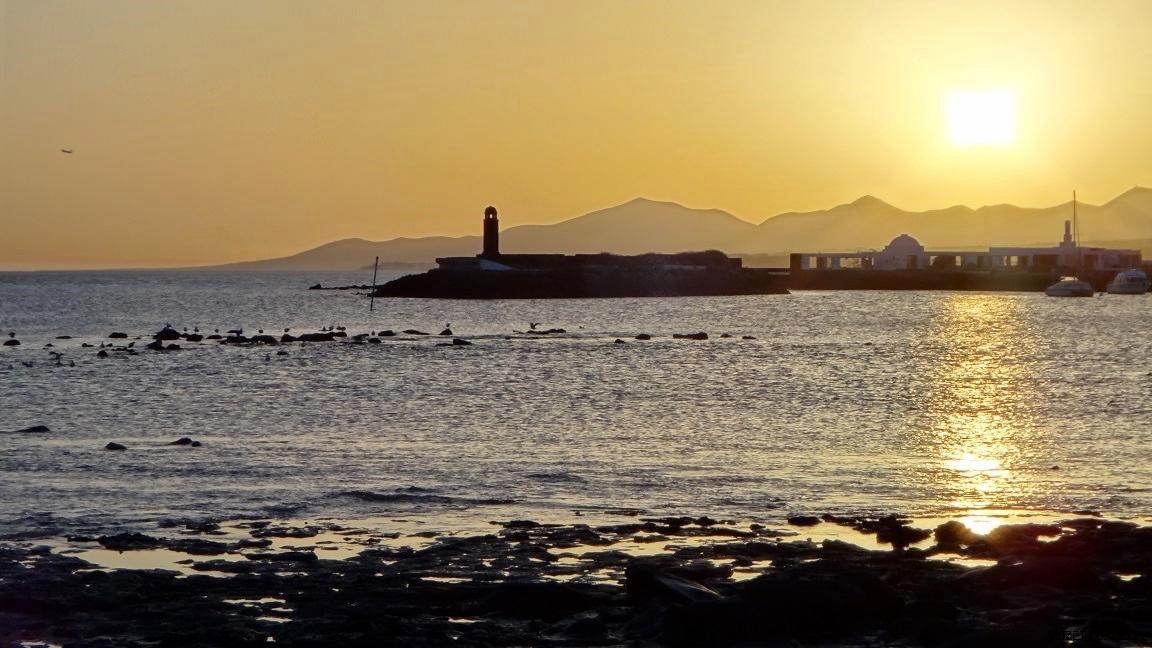 Aloes to flagowy prezent z wyspy – znajdziemy tu wiele ekologicznych pól aloesu, a także mini muzea poświęcone w pełni właściwościom zdrowotnym aloesu Museo de Aloe de Lanzarote. W sklepikach dostaniemy szeroki wybór produktów z aloesu od produktów spożywczych przez różnorodne kosmetyki, takie jak: mydełka, pianki, kremy, żele itd.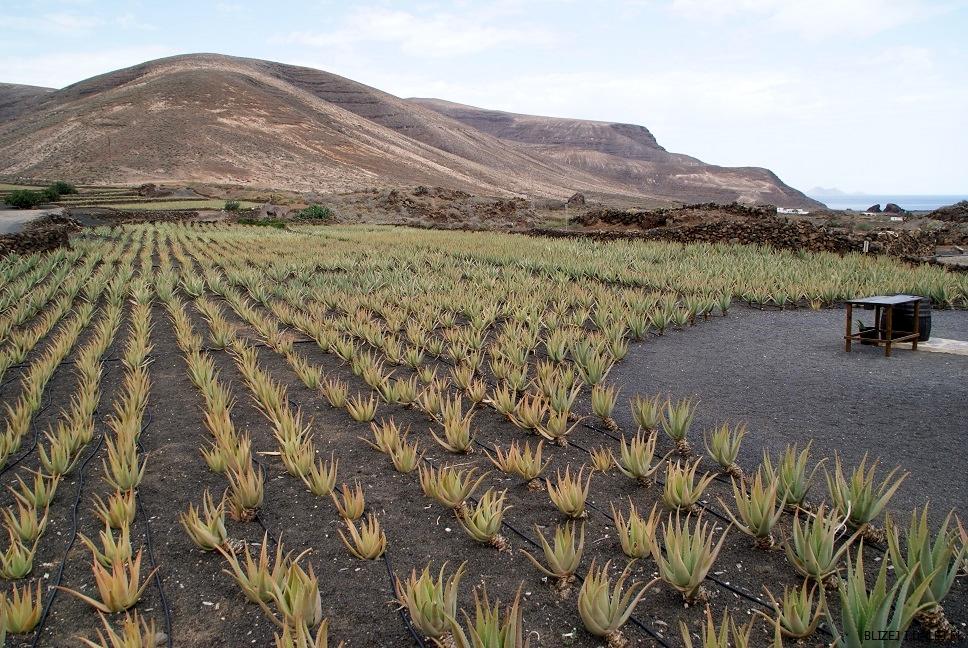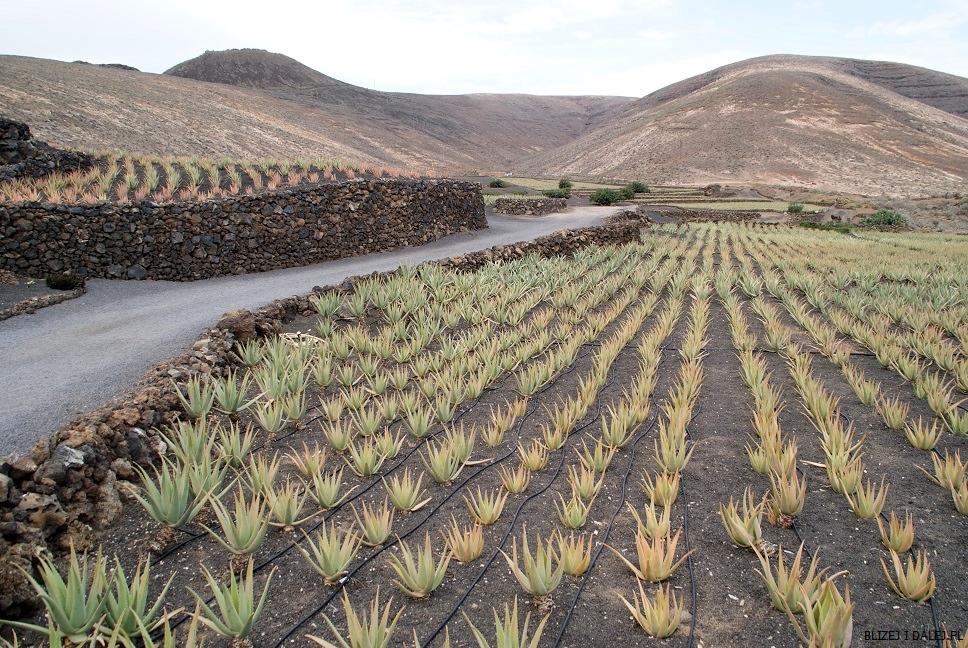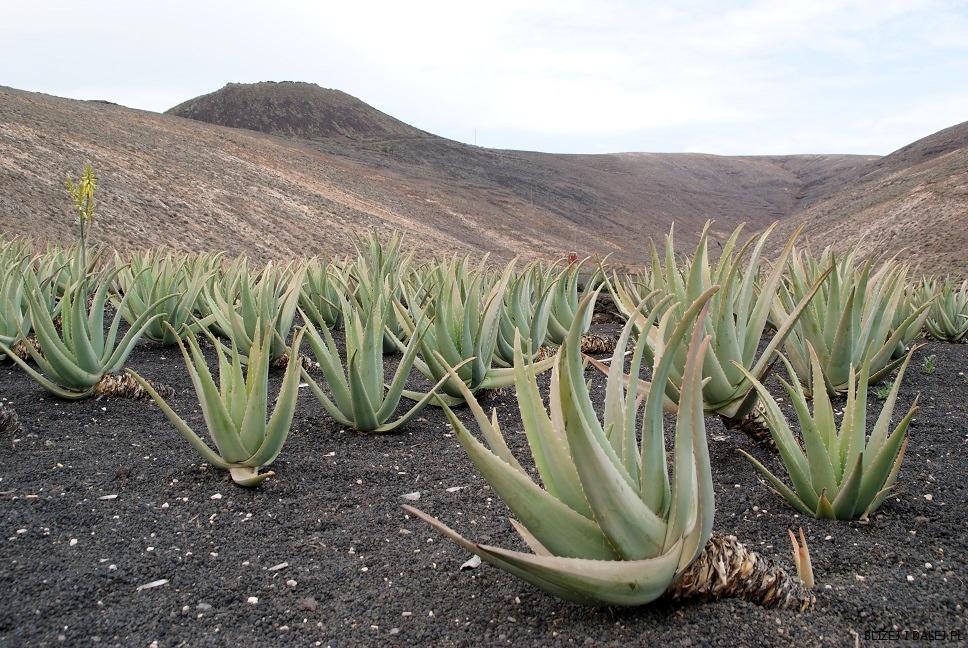 Jardin de Cactus to ponad 1000 różnorodnych kaktusów zebranych w jednym miejscu – odwiedziliśmy kiedyś takie miejsce będąc na Gran Canarii, więc nie zaglądaliśmy do środka, jednak już z zewnątrz wzbudza ciekawość…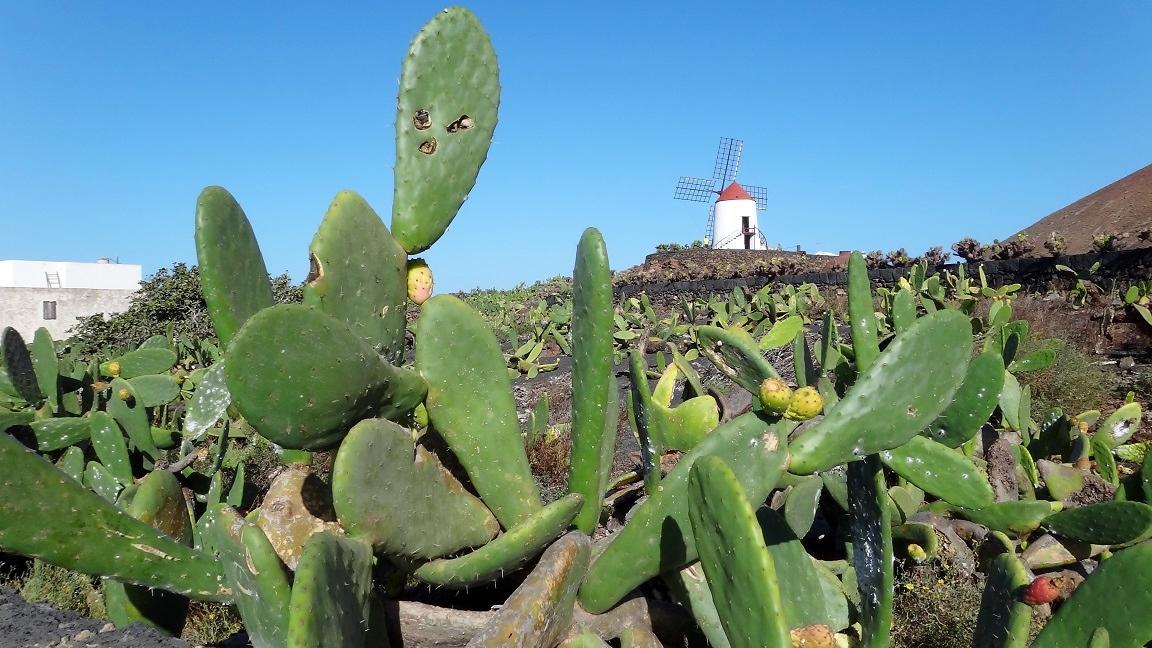 Jakie jeszcze atrakcje oferuje wyspa? Jeśli jesteś fanem podziemnych atrakcji to możesz wybrać się na wycieczkę po jaskiniach m.in. do Cueva de los Verdes oraz Jameos del Agua.
Przyznaję, że byłam pozytywnie zaskoczona ilością atrakcji jakie oferuje ta niewielka wyspa. Myśleliśmy że przejedziemy wszystkie punkty warte zobaczenia maksymalnie w dwa dni, a tu się okazało że atrakcji jest znacznie więcej i nie na pół godziny a co najmniej na pół dnia ;)

Zwiedziliśmy już do tej pory Gran Canarie i Fuerteventura, ale to Lanzarote nas zachwyciło :) Wyspa jest surowa i charakterna, niepodobna do żadnej innej, a jej kosmiczne krajobrazy zapadają w pamięć! Bez wahania polecam na krócej i dłużej – każdy znajdzie coś dla siebie :)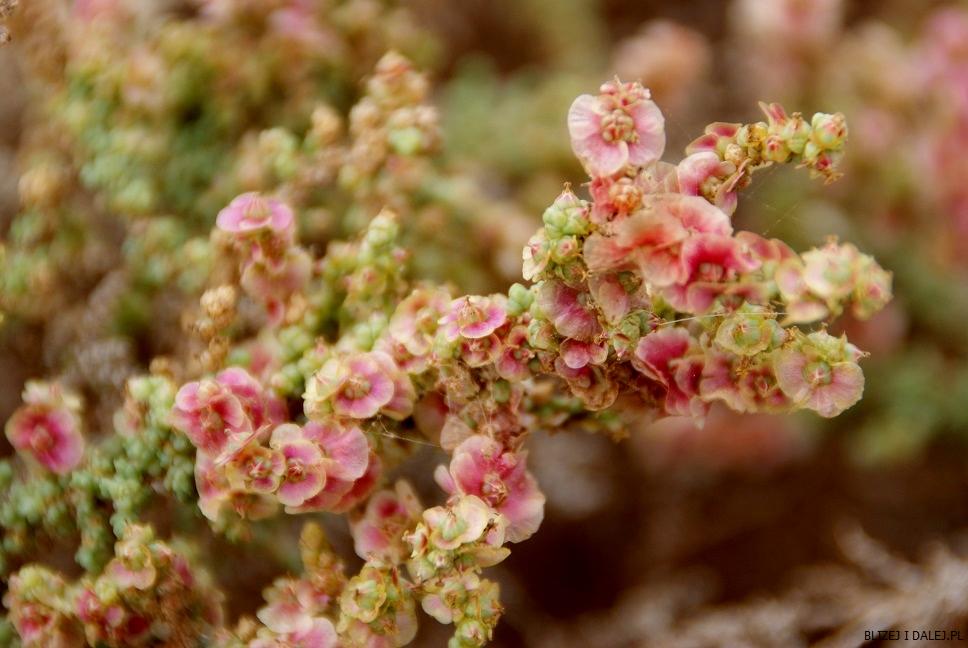 Więcej artykułów na temat Lanzarote klik.

---
You might also like