Najsłynniejsza droga w Rumunii to właśnie trasa transfogarska prowadząca przez najwyższe w rejonie Karpat góry Fogarskie. Powstała za czasów zarządzania krajem przez dyktatora Nicolae Ceaucescu w latach 70-tych i wzbija się na wysokość 2034 m n.p.m. – juz ten element brzmi zachęcająco :) Trasa transfogarska w tamtych latach miała znaczenie militarne a jej budowa pochłonęła wg oficjalnych danych 40 ofiar i 6 milionów kg trotylu…
Cała trasa obejmuje 108km w tym 884m tunelu, który jest najdłuższy w całej Rumunii – nie mogliśmy pominąć takiej atrakcji… wszystkie źródła mówiły, że koniecznie trzeba zjechać trasą z północy na południe, więc tak też zrobiliśmy: z drogi E68, zjechaliśmy na trasę transfogarską, droga nr 7C, przed nami majestatyczny zarys gór…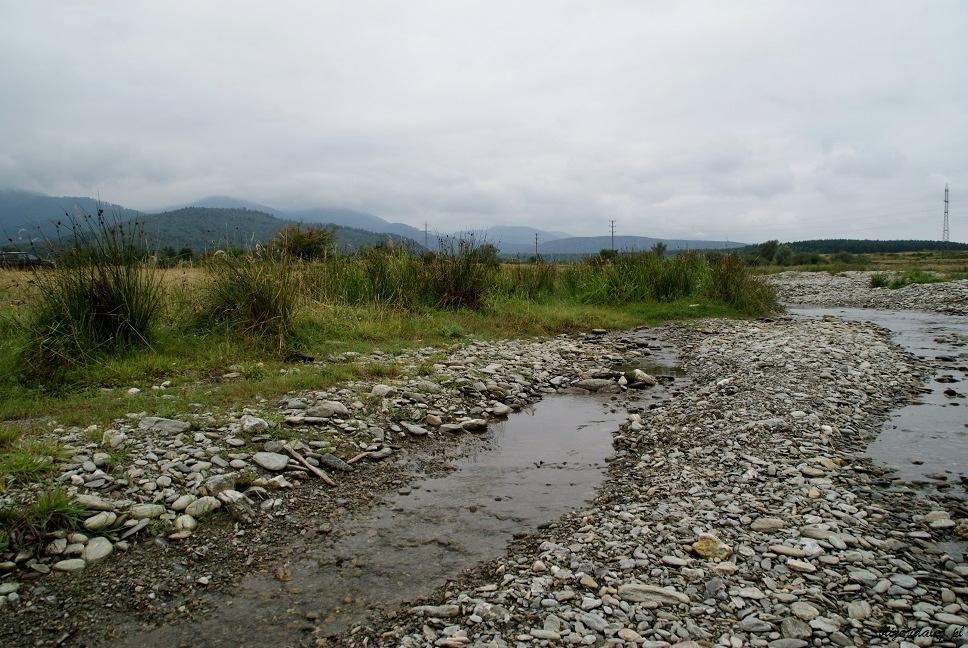 Droga wzbija się coraz wyżej i wyżej, lekko niepokoi nas mgła, która za chwilę zabiera nam cały widok – nic nie widzę, nic nie widzę… a właściwie mleko widzę, mleko…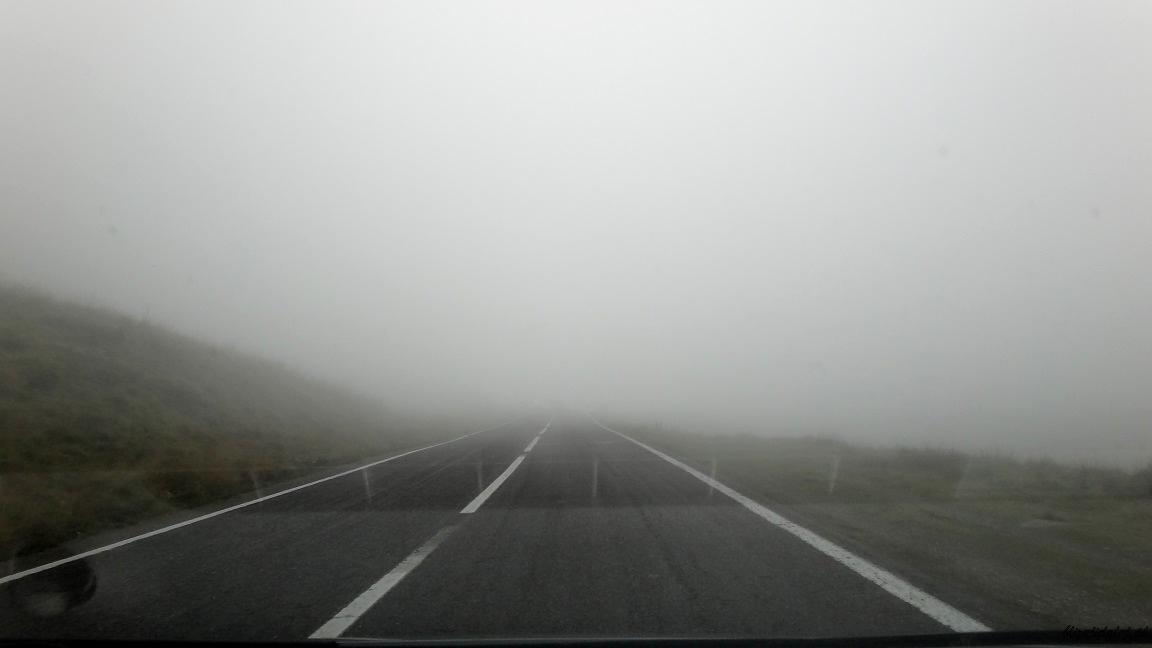 Okazuje się, że to wcale nie mgła tylko chmury ;) Wzbiliśmy się ponad ich poziom i naszym oczom ukazały się wspaniałe szczyty gór i zakręty, które mamy jeszcze do pokonania… a z drugiej strony, zamiast widoku z góry na zakręconą trasę u naszych stóp rozciąga się dywan z chmur – wspaniałe wrażenie!
Chmury pędzą jak szalone, jeszcze chwila i nas ponownie przykryje biała poświata… włącza się szybciej, szybciej – wszyscy wskakują do aut aby jak najszybciej dotrzeć na szczyt, oby zdążyć przed chmurami ;)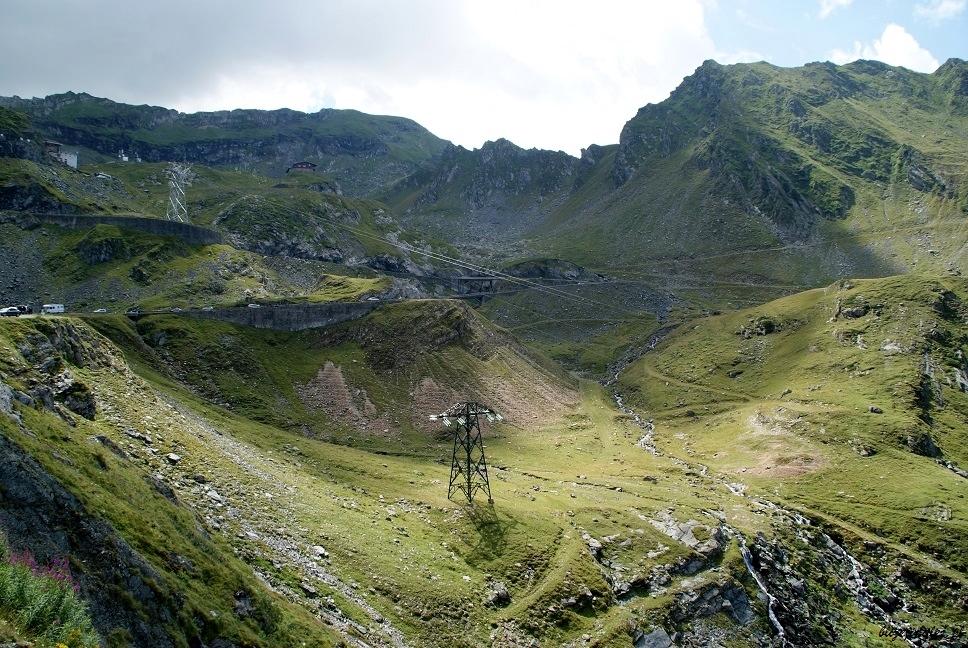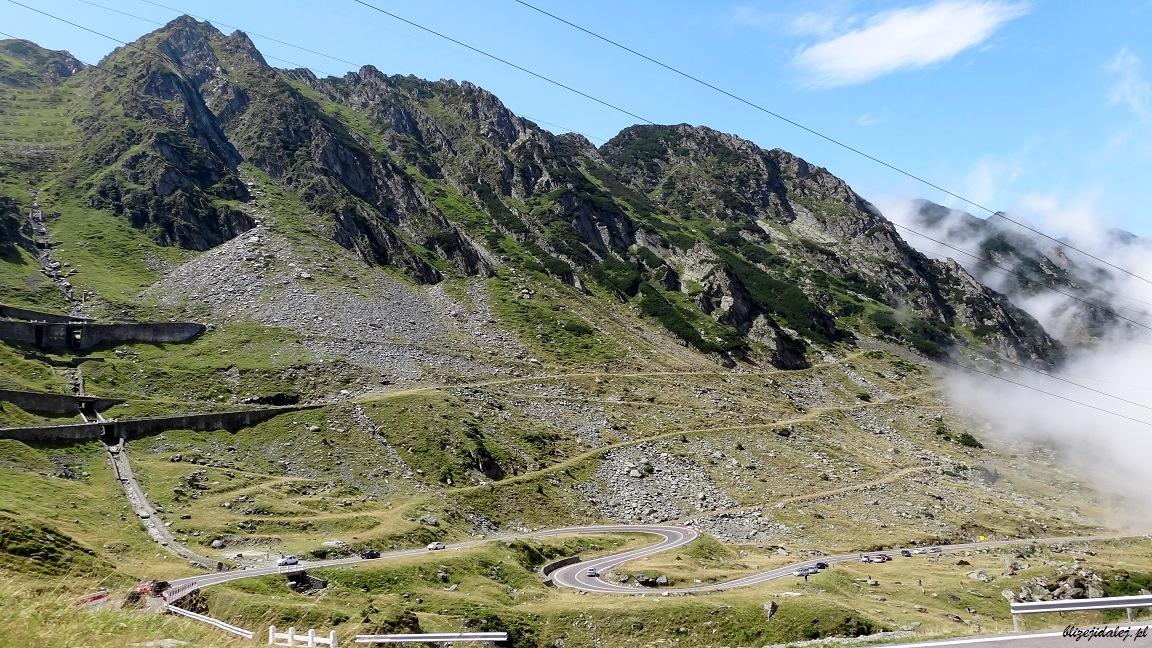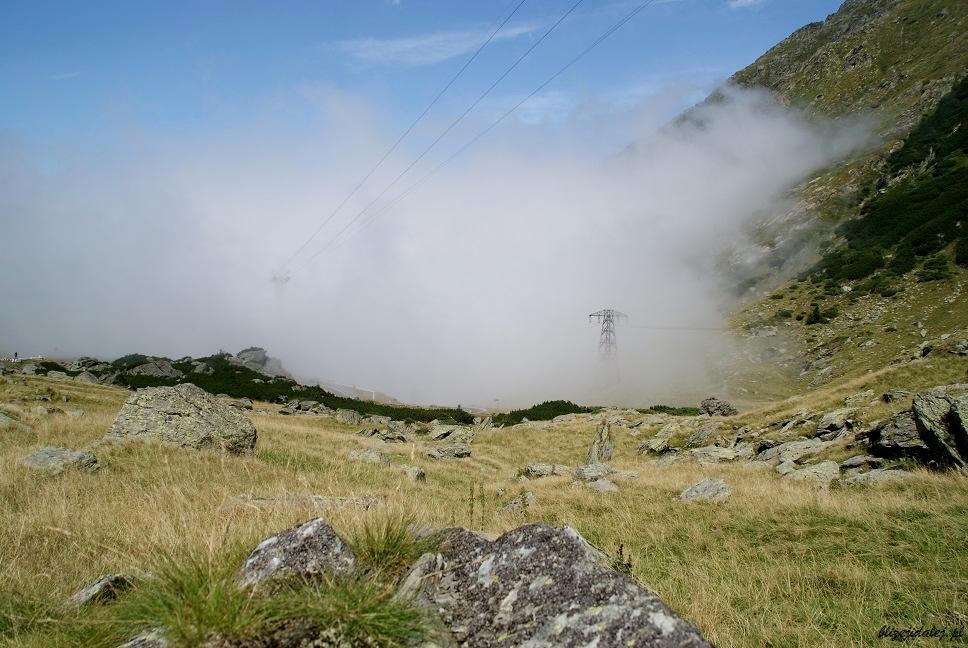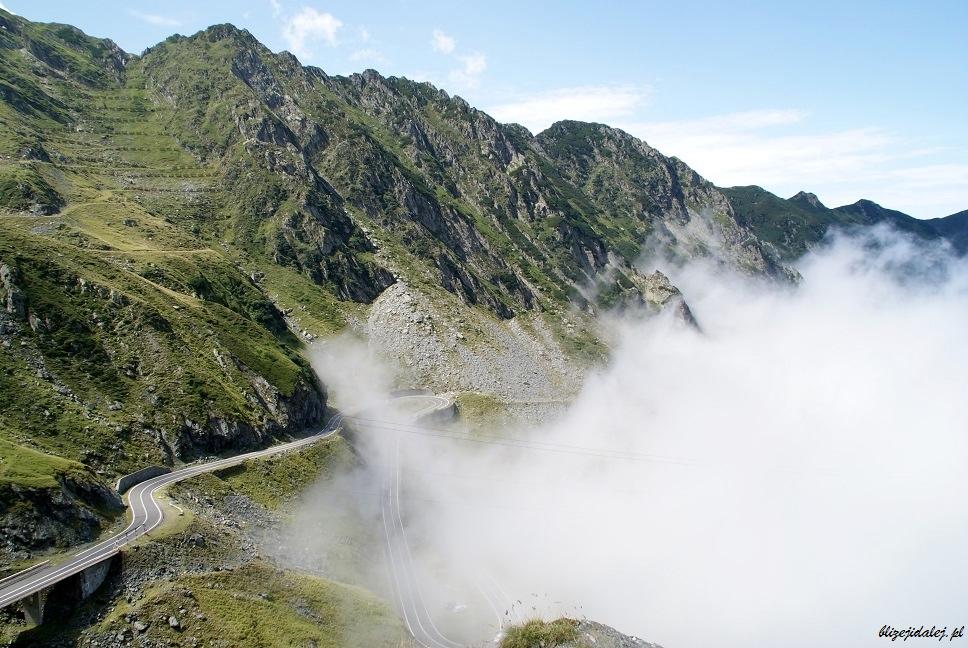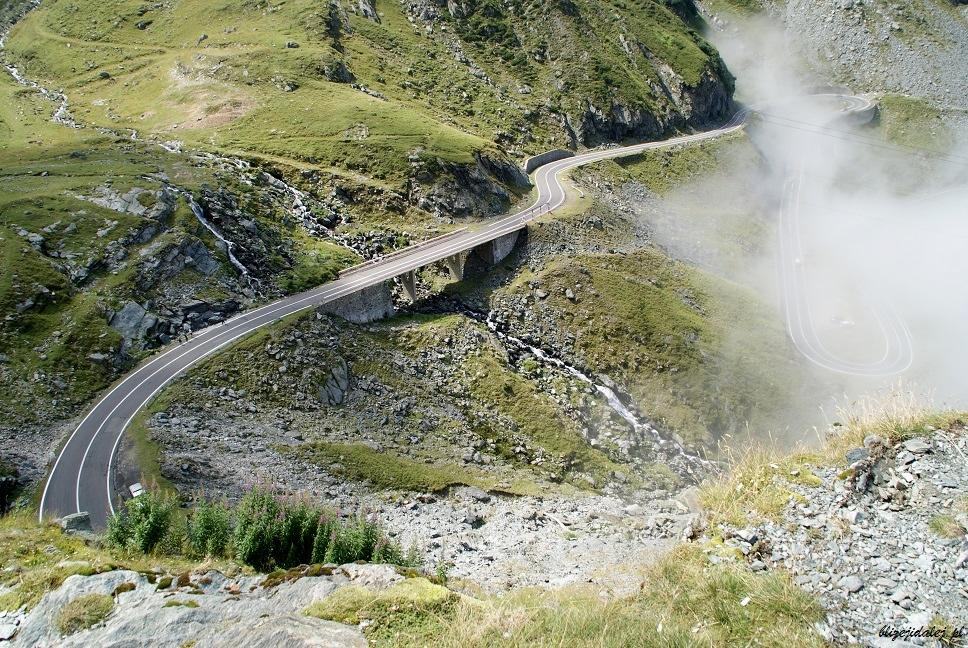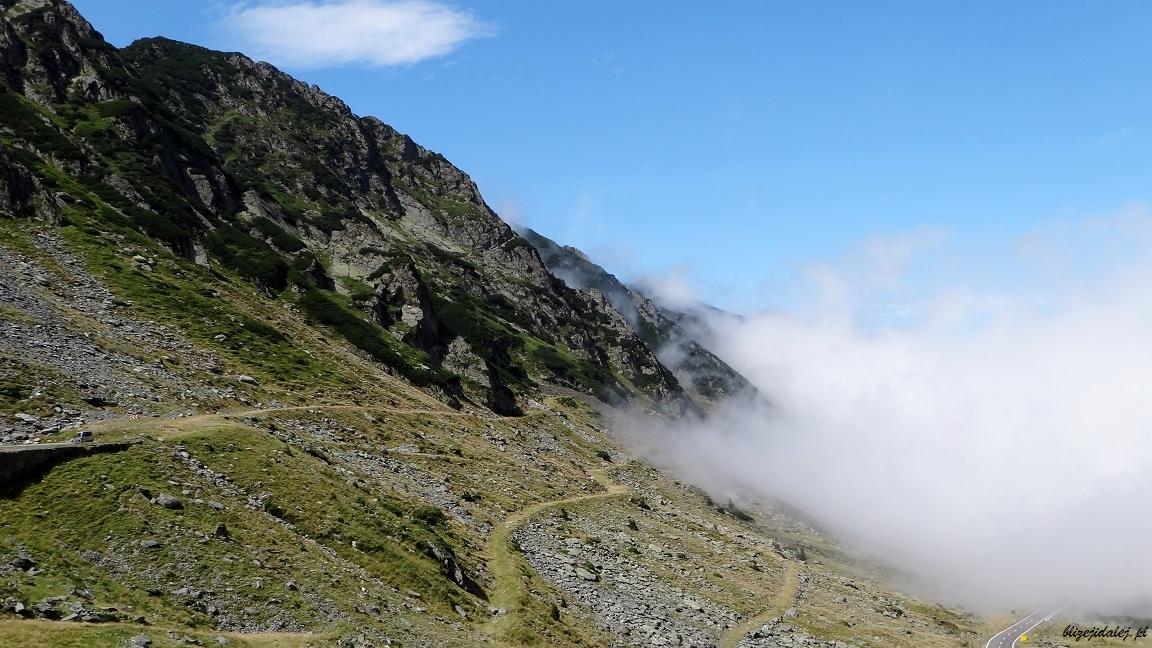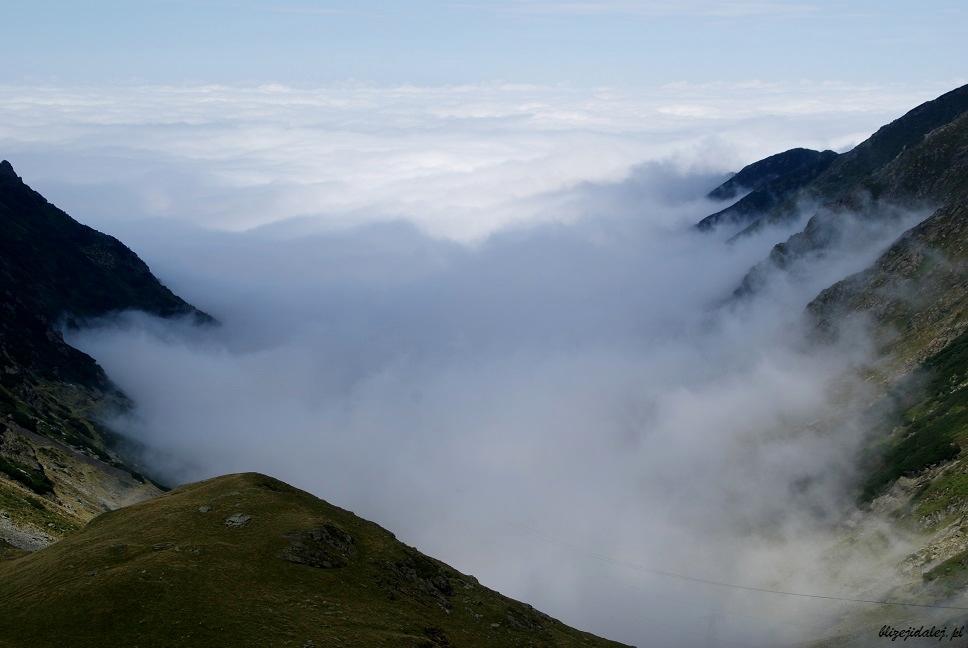 Chwilę później wjeżdżamy w tunel, stary i czarny od spalin, czego ten tunel nie widział… lekko przerażający, na szczęście dość szybko się skończył i od razu na wylocie taki widok :)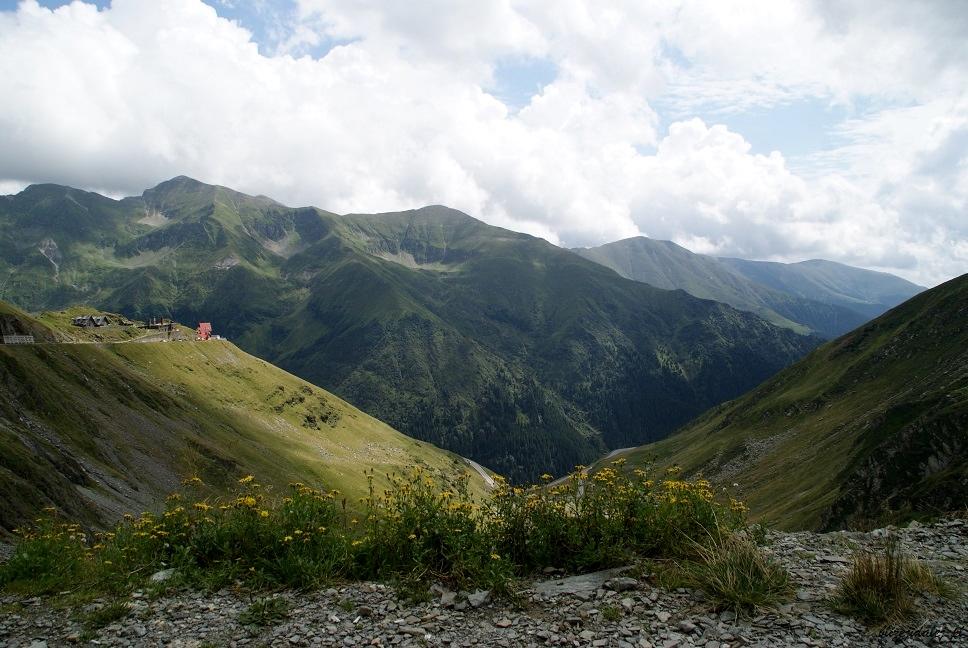 Kilka zakrętów dalej ponownie zjeżdżamy na pobocze – tu uwaga: trzeba być ostrożnym! Wielokrotnie turyści zaglądają pod auto czy przypadkiem nic się nie urwało i oby na pewno wszystko jest dalej na swoim miejscu ;) Oczywiście nam też się zdarzyło i dźwięk był taki, że pierwsza myśl to "koniec wycieczki" – na szczęście nic się nie stało…I tak wielokrotnie się jeszcze zatrzymujemy na dłużej czy krócej ale jednak, piękne widoki i każdy kolejny zakręt pokazuje coraz to piękniejsze krajobrazy – po prostu cudnie! :)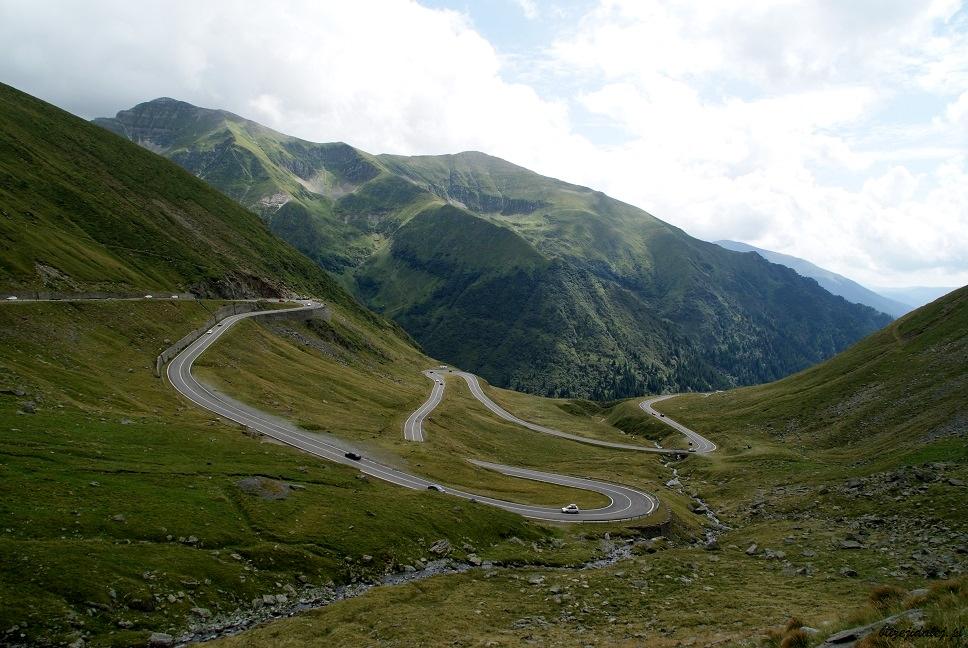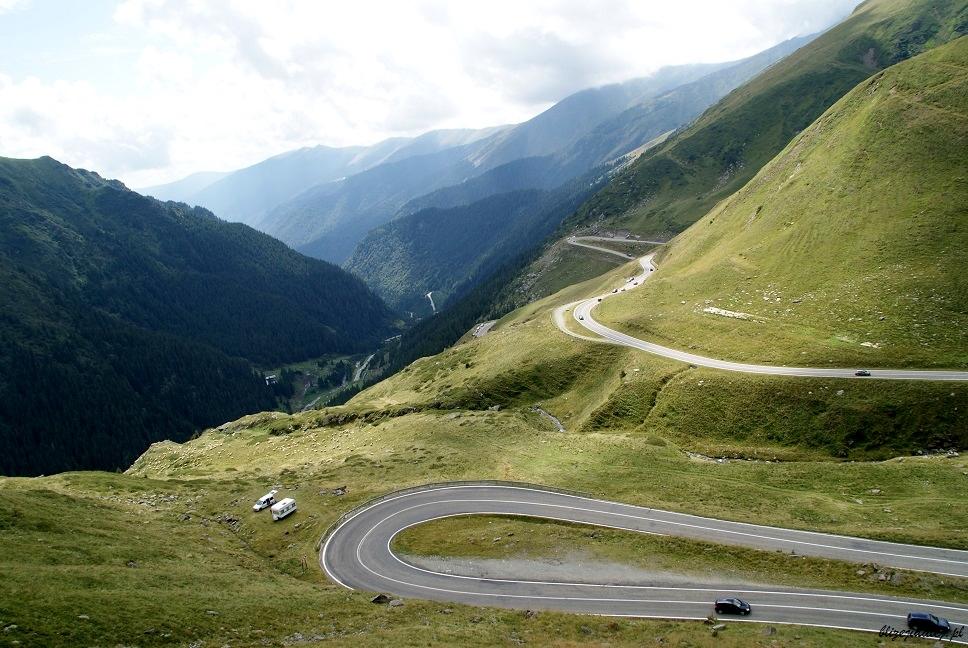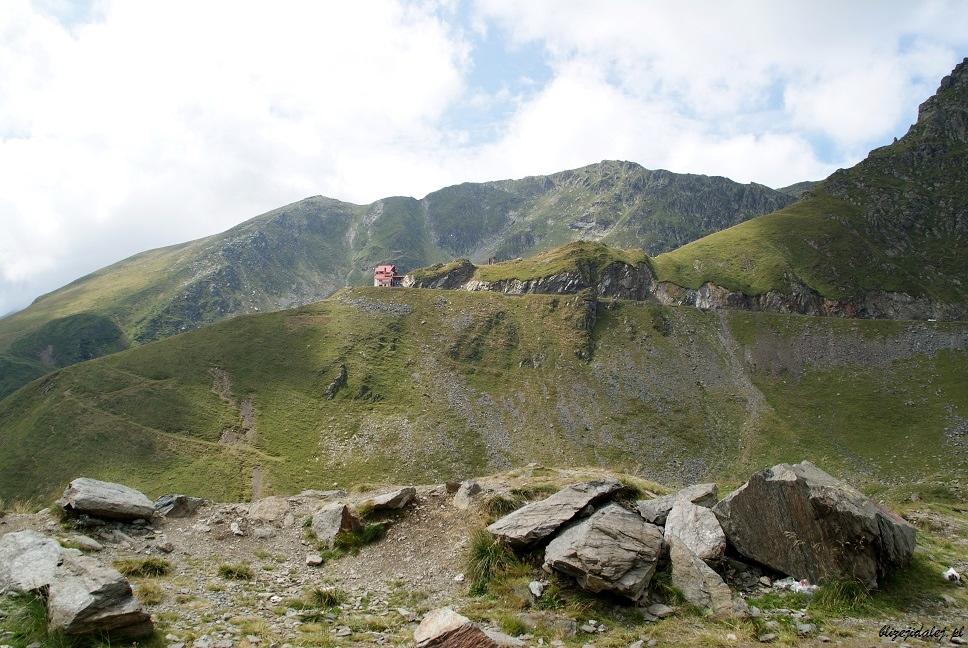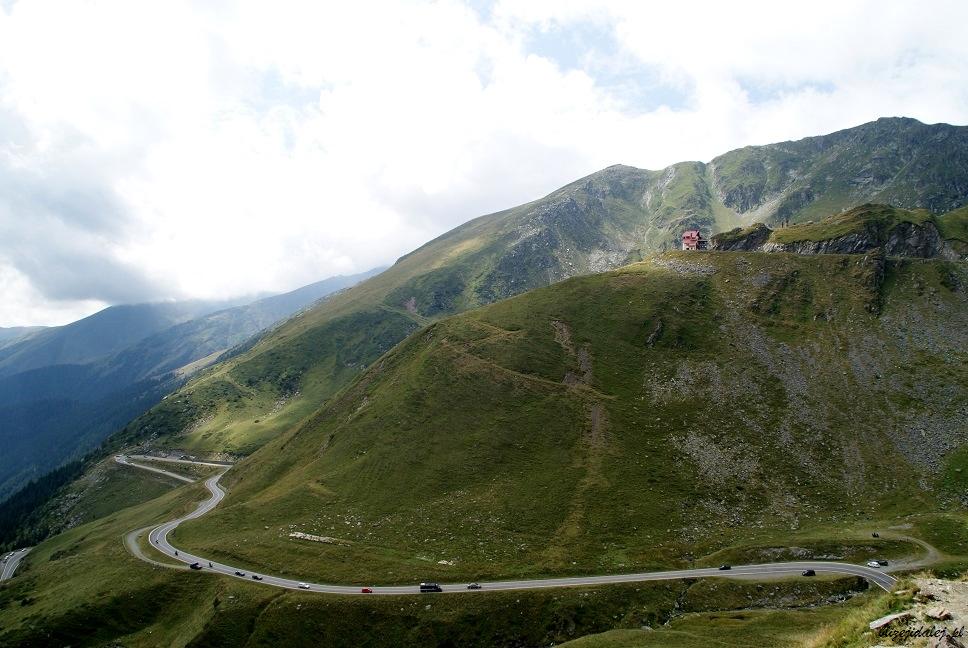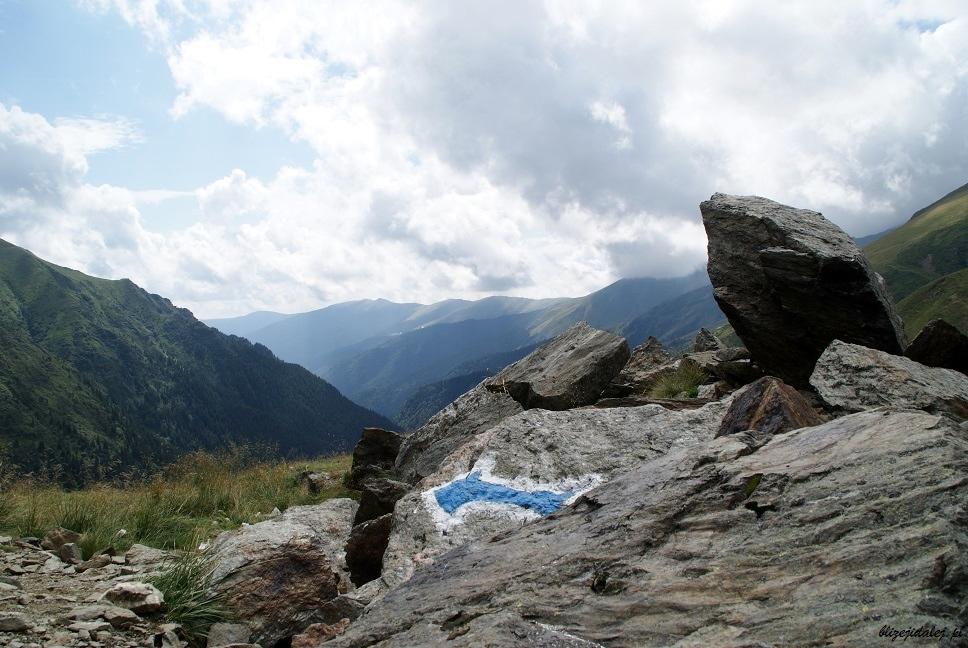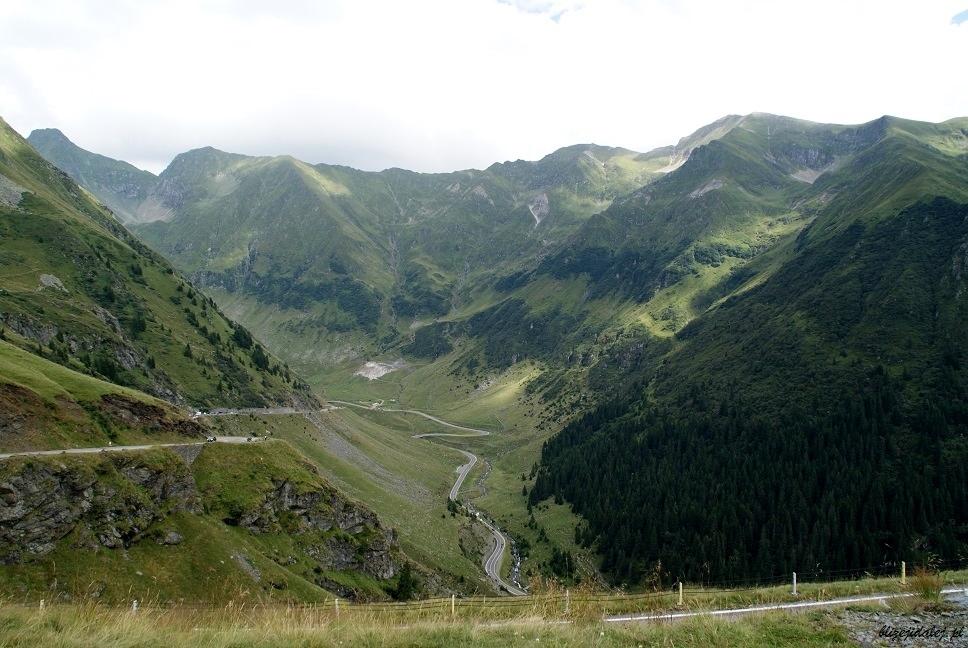 Droga jest naprawdę wymagająca, ograniczenie do 40km/h jest w pełni uzasadnione, gdyż praktycznie przez większą część trasy ciągną się serpentyny… Co jakiś czas trafiał się kierowca który z przerażeniem w oczach i nosem przyklejonym do szyby jechał z zawrotną prędkością 20km/h – osobiście nie polecam tej drogi komuś bez wprawy… nie dość, że nie bardzo jest jak zawrócić na części odcinków to pozostali kierowcy głośno i dobitnie dają znać, że taka jazda jest nieakceptowalna ;)
Wszystkie źródła mówiły, że koniecznie trzeba jechać z północy na południe, jednak niezależnie z której strony wjedziesz na trasę i tak co chwilę będziesz się zatrzymywać i wysiadać aby dłuższą chwilę rozkoszować się pięknym widokiem i zrobić kolejne zdjęcie :) A im wyżej tym zimniej, warto o tym elemencie pamiętać – różnica temperatur to około 10 stopni…
Trasa transfogarska w Rumunii to jedno z miejsc które koniecznie trzeba odwiedzić będąc w Rumunii – absolutny i zachwycający "must see"! ;)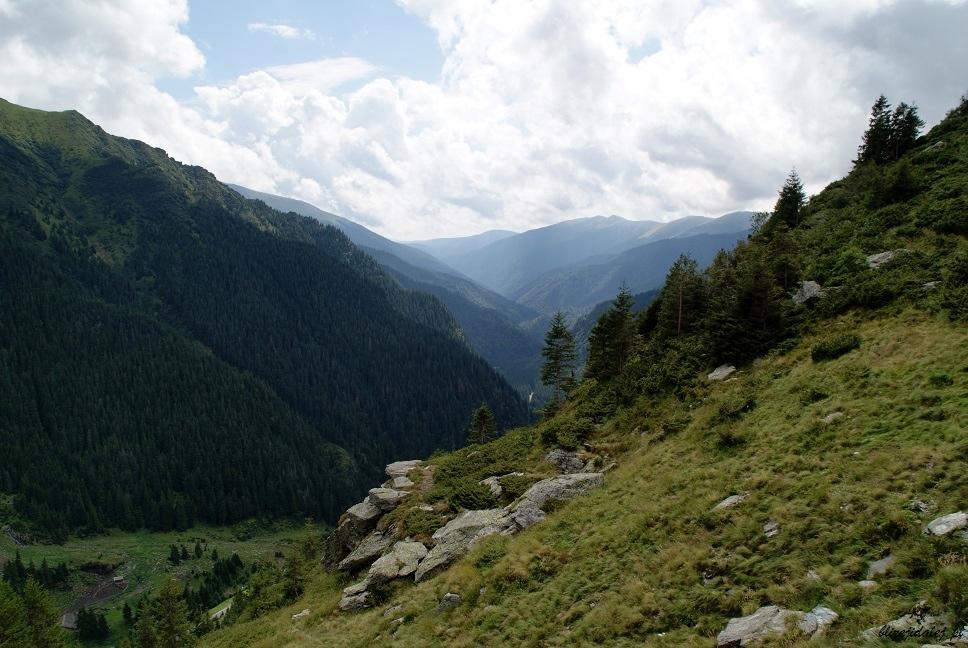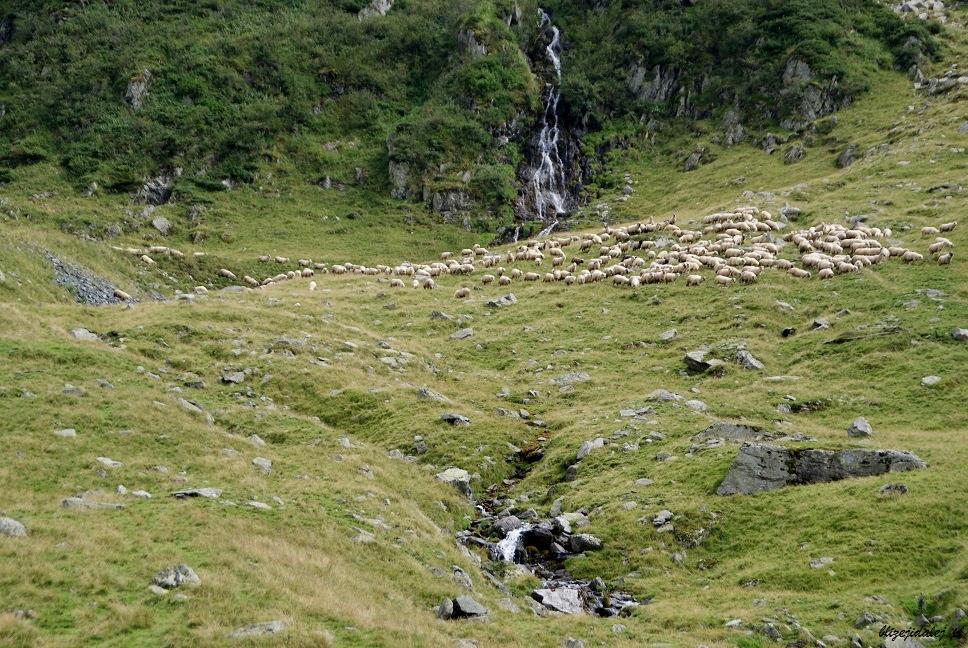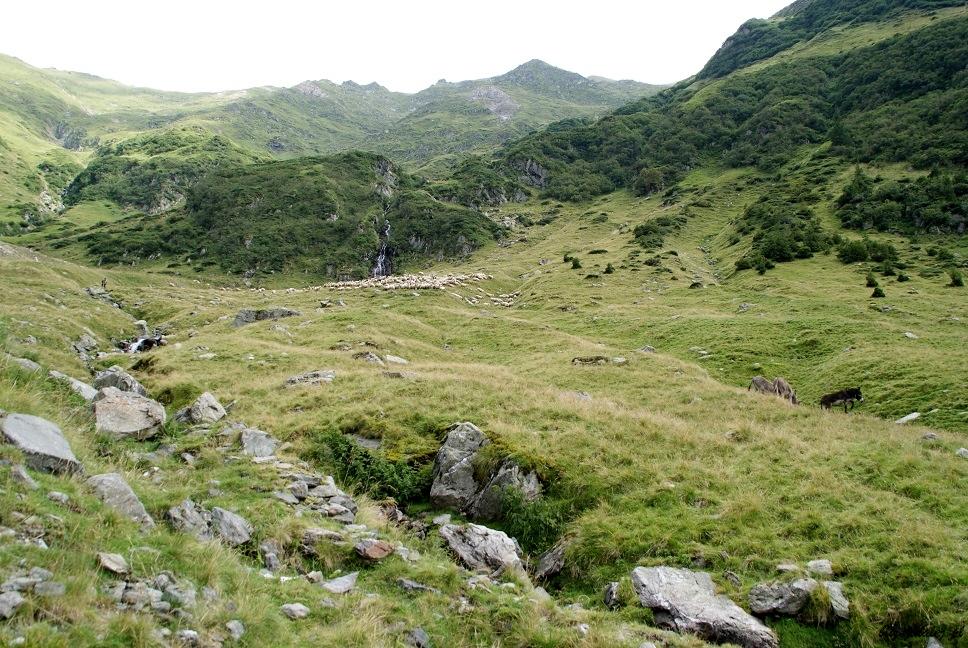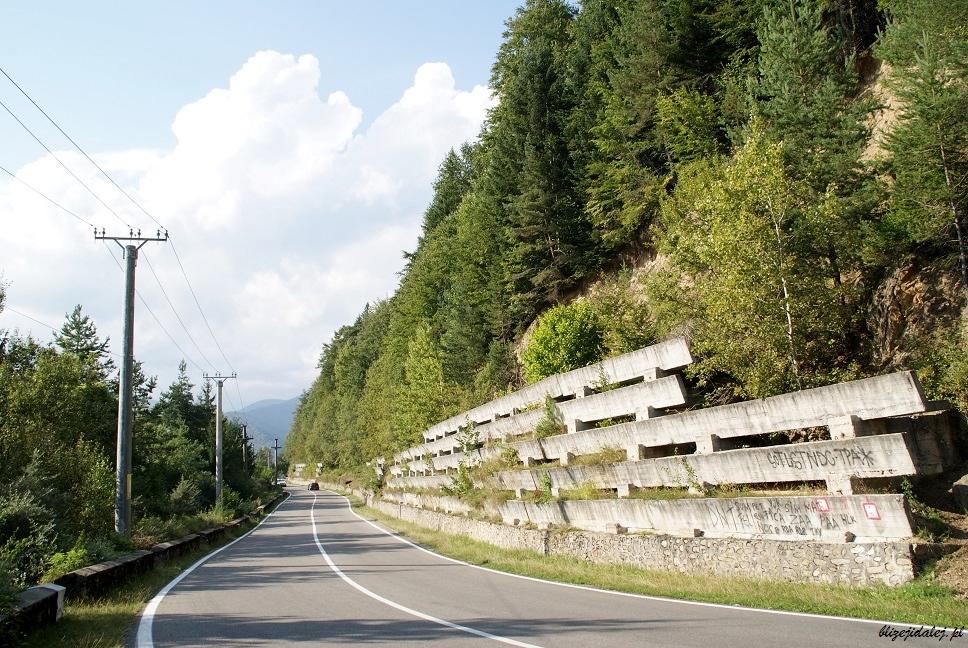 Przyznam się, że byliśmy pod takim wrażeniem rozciągających się widoków że udało nam się zapomnieć o zamku Poienari… do dziś nie wiemy jak to się stało, ale dopiero wieczorem zorientowaliśmy się, że dosłownie zapomnieliśmy o zamku Draculi! ;)
A więc na zakończenie zachwycającej trasy (w naszym przypadku dzień później z samego rana) czeka na Was podobno "prawdziwy" zamek Draculi, czyli jego pierwowzoru Wlada (Włada) Palownika. Na odważnych chcących zdobyć zamek Poienari czeka 1480 schodów, które już na początku dadzą się ostro we znaki – pierwszych 200 wspina się pionowo w górę… wspinaczka na szczyt nie należy do łatwych, jest wymagająca i męcząca, a dodatkowo po trasie nie ma praktycznie żadnych widoków, gdyż idziemy cały czas lasem. Na samym szczycie czeka na nas kasa i ostatnie kilka stopni dzieli nas od ruin zamku Wlada Palownika. Na wejściu witają nas nabite na pale kukły, przypominające o okrutnej śmierci zadawanej przez Draculę a za nimi ruiny i to w dosłownym tego słowa znaczeniu – kilka ścian, mały taras widokowy i kamienie – ogólnie nic specjalnego… Na szczęście honor tego miejsca ratują rozciągające się widoki :) Jednak jak nie masz specjalnie dużo czasu lub chęci aby uczciwe pół godziny spędzić na wdrapywaniu się na szczyt to bez wyrzutów sumienia możesz jechać dalej i ominąć tą atrakcję…
Jakby na potwierdzenie powyższego – co zrobiłam teraz, pisząc artykuł? Zapomniałam o nim kolejny raz ;)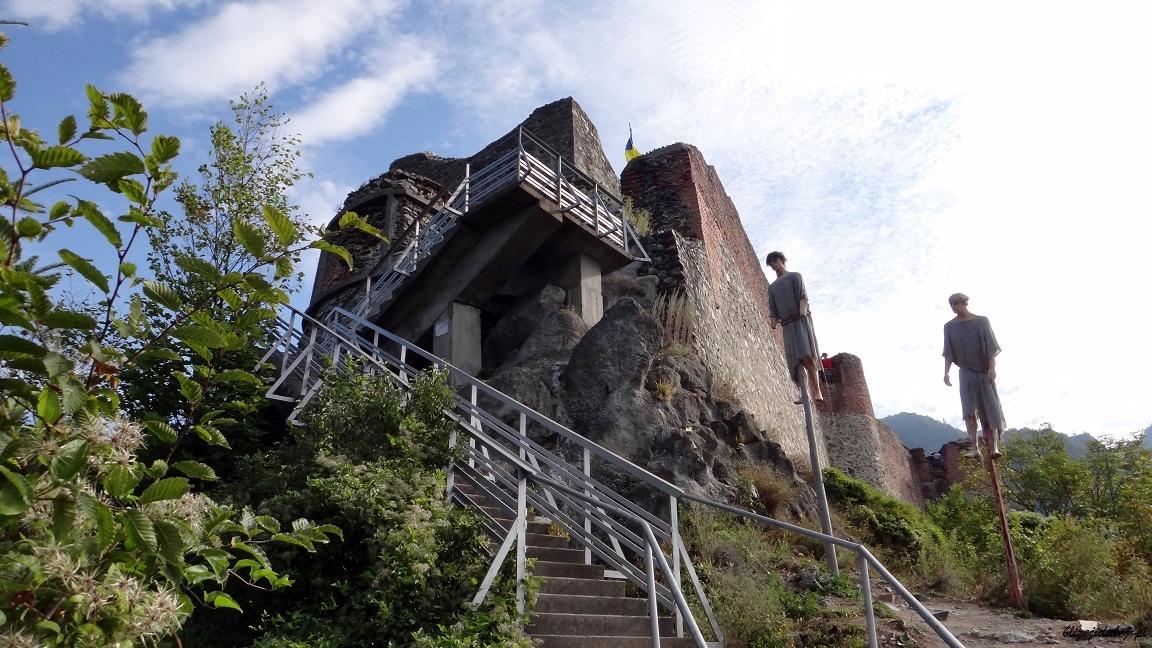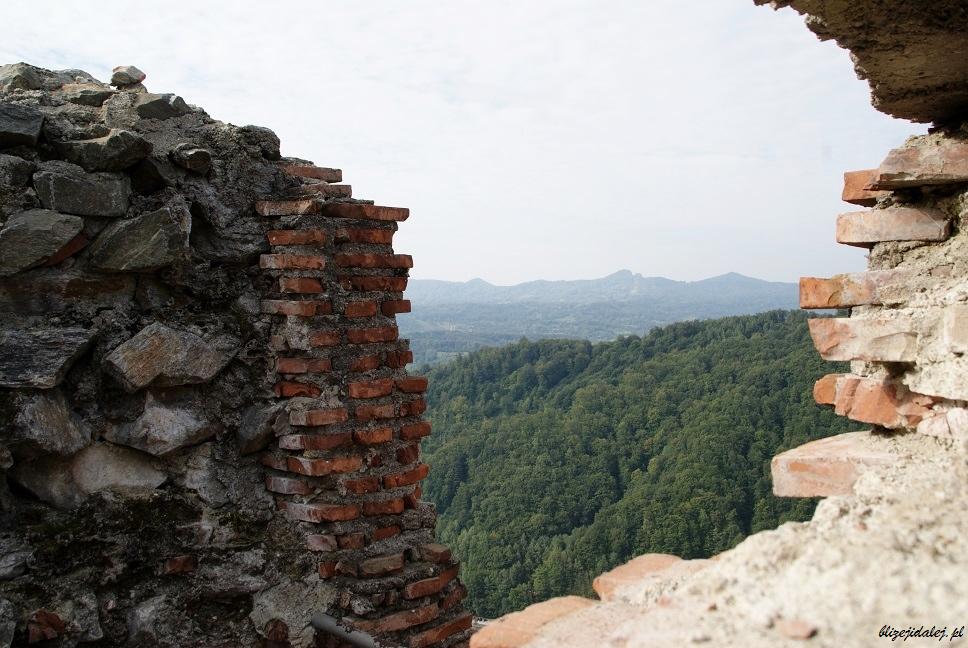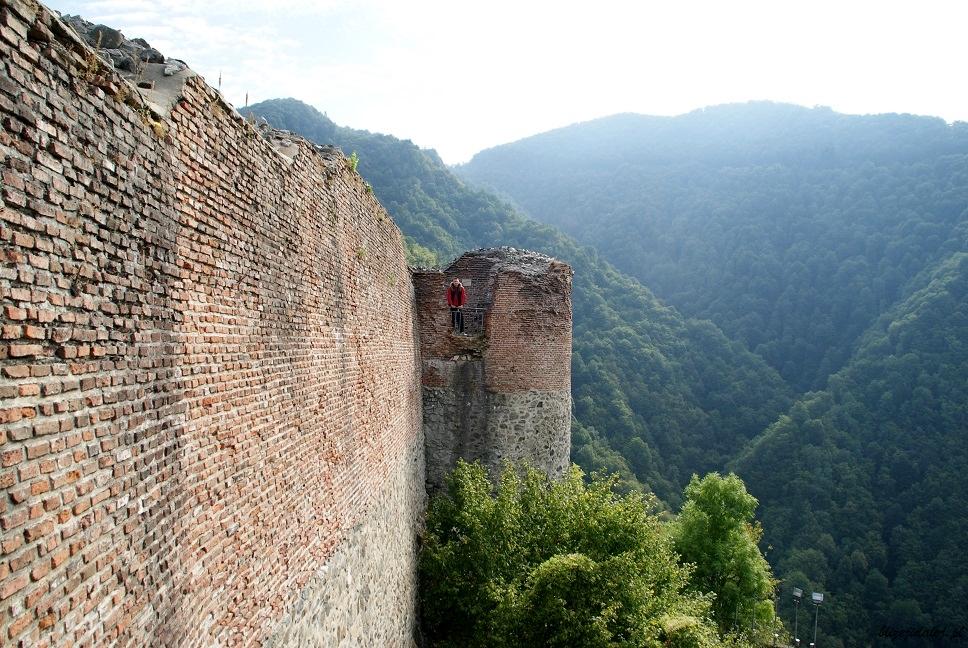 Na potwierdzenie wspaniałości trasy transfogarskiej dodam, że została ona uznana za najlepszą drogę świata wg zacnej ekipy Top Gear z Jeremim Clarksonem na czele! :)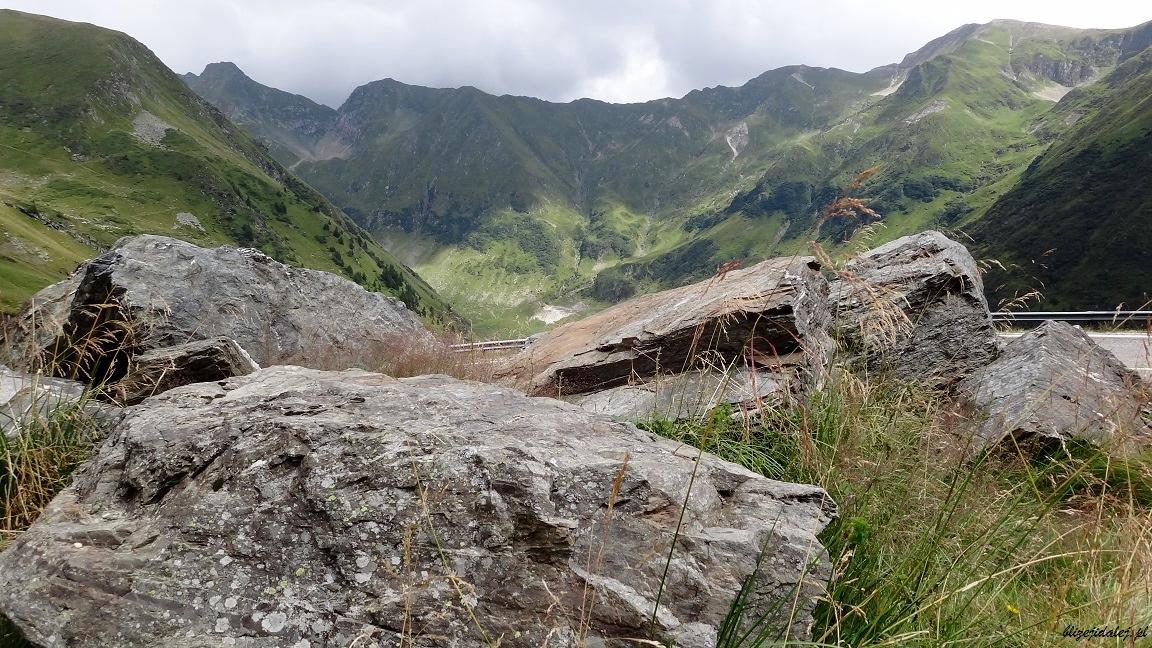 I jeszcze fantastyczne klimaty z miasteczka Corbeni znajdującego się tuż pod wylotem trasy transfogarskiej – swojsko i klimatycznie :)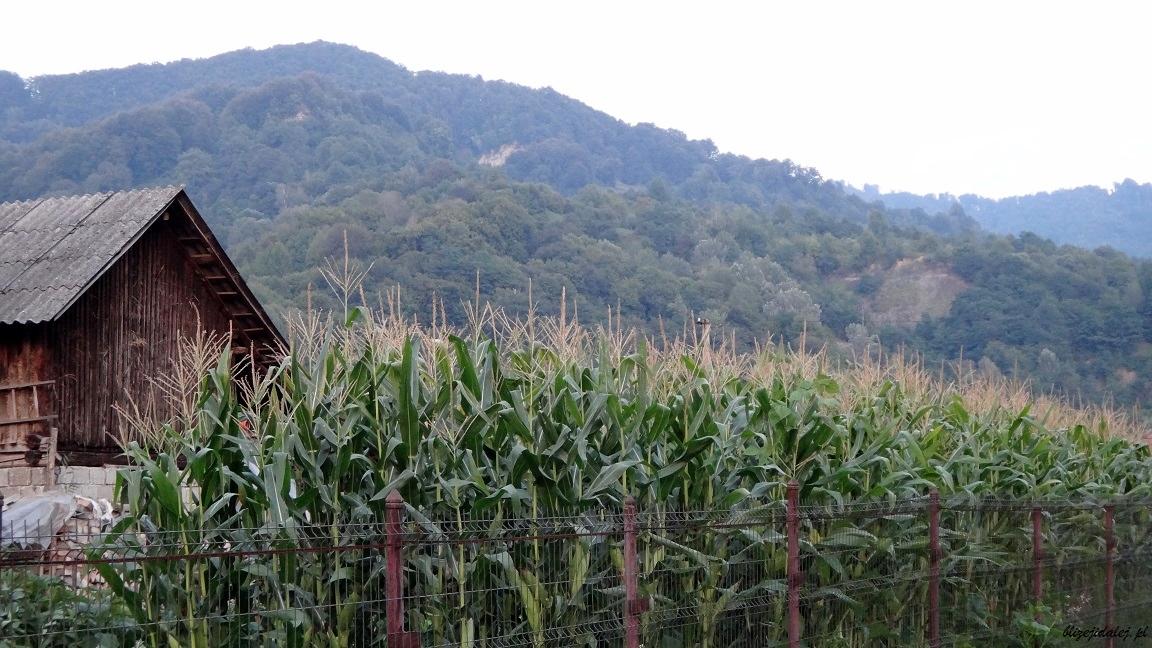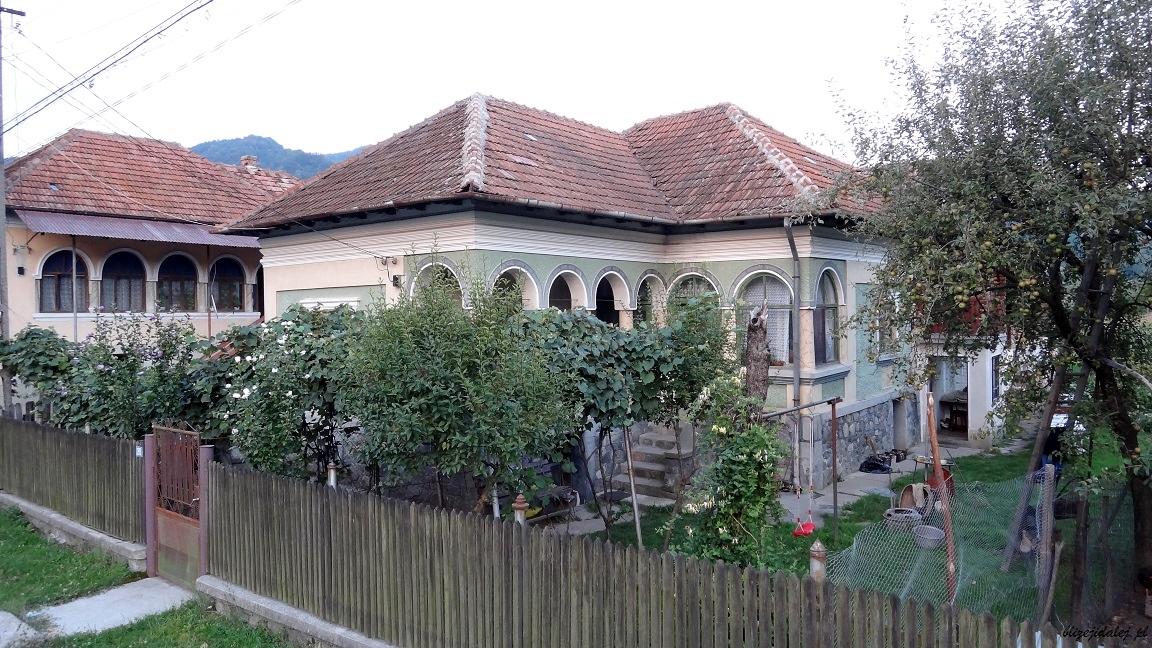 Dodatkowe informacje:
Zamek Poienari – wejście 5zł/osoba plus 1480 schodków na szczyt.
Tunel na trasie transfogarskiej jest zamknięty w okresie od października do czerwca w zależności od pogody – warto pamiętać o tym elemencie w trakcie planowania wyjazdu.
---
You might also like