Długo wybieraliśmy się w Bieszczady, jakoś tak wychodziło że zawsze na koniec decyzja zapadała na zupełnie inny kierunek. Jednak tym razem się udało i na kilka dni wybraliśmy się do Bieszczadzkiego Parku Krajobrazowego.
Droga w Bieszczady jest długa, kręta i jak to na polskich drogach nie do końca bezpieczna. Po około trzech godzinach jazdy i kolejnym drogowym oszołomie, który wyprzedzał z pominięciem wszelkich zasad bezpieczeństwa, czyli jadąc na czołowe zderzenie stwierdziłam, że mam dość i zamieniliśmy się z Piterem miejscami. Poziom adrenaliny wzrósł do niebezpiecznie wysokiego poziomu, więc na siedzeniu pasażera zatopiłam się w lekturze Bieszczadzkiego Przewodnika :)
Po około siedmiu godzinach udało się nam dotrzeć nad Solinę, gdzie postanowiliśmy zwiedzić osławioną tamę i poplażować w Polańczyku. W tym miejscu zdecydowanie może być fajnie, jednak nie w wakacyjny weekend… przynajmniej nie dla kogoś kto chciałby się zrelaksować i nie potrzebuje do tego rozstawionych wszędzie i dymiących grilli czy tez mega głośnej muzy puszczanej z auta, telefonu czy też przenośnego radia ;) I tak, po około 20 minutach rozczarowani zwialiśmy z Polańczyka…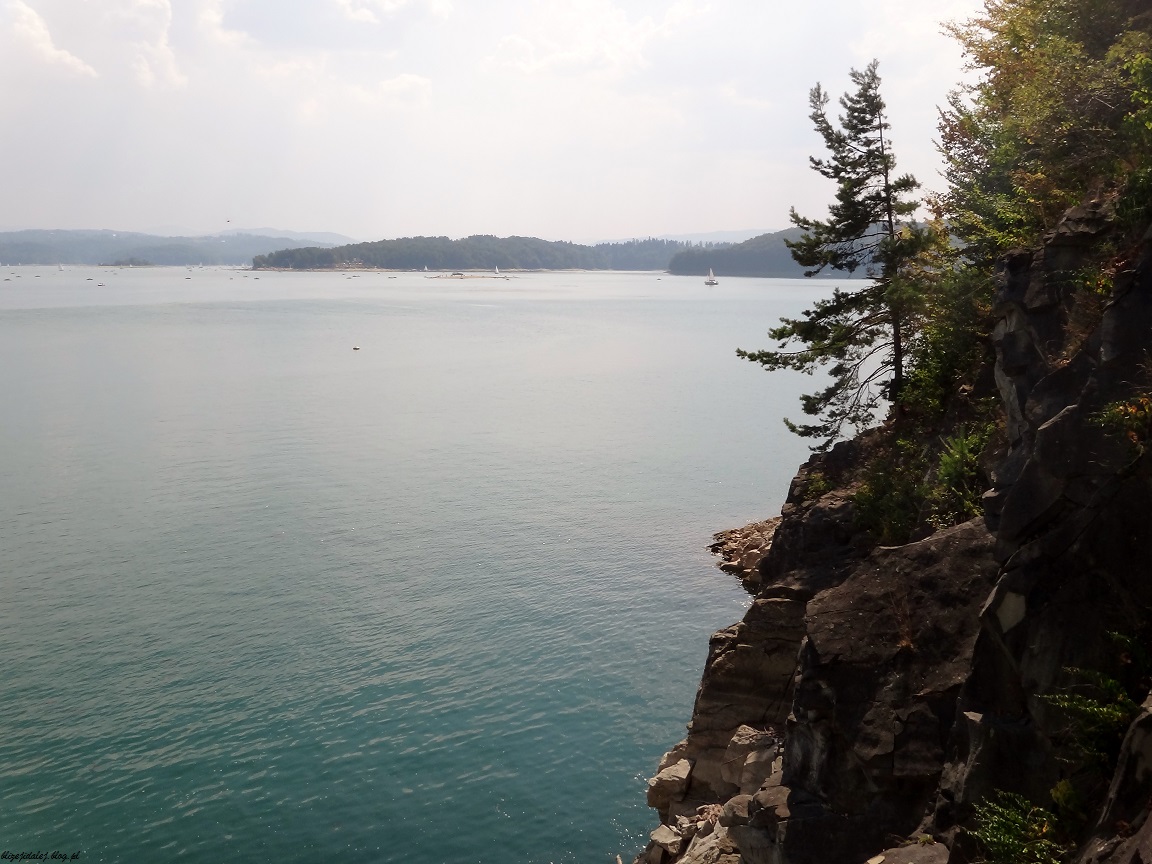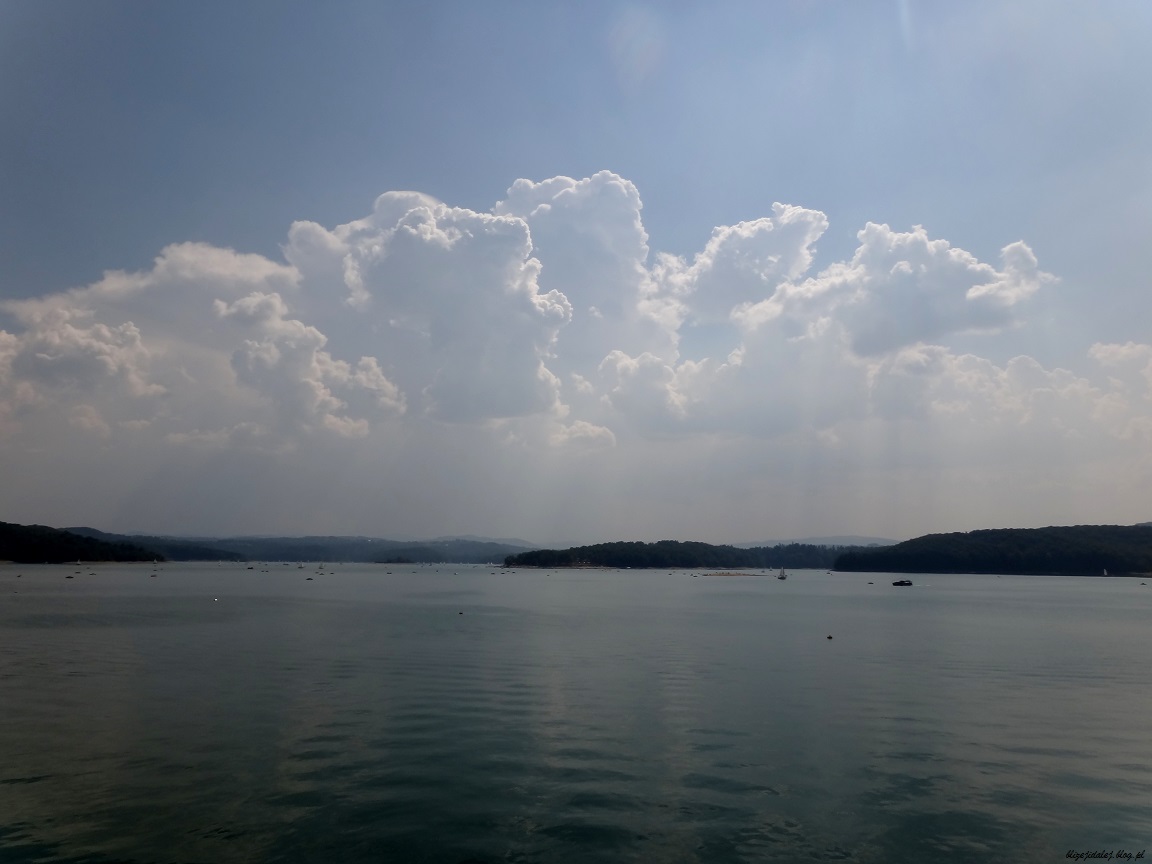 Jednak sam zalew nam się bardzo podobał, dlatego daliśmy mu jeszcze jedną szansę i pojechaliśmy z drugiej strony czyli do miejscowości Werlas – to już zupełnie inny świat! Zdecydowanie mniej ludzi, mniej łódek, kajaków i rowerków wodnych, więc spokojnie można skorzystać z kąpieli i poleniuchować na plaży. Woda jest cudownie ciepła, szybko robi się głęboko, dla nas super :)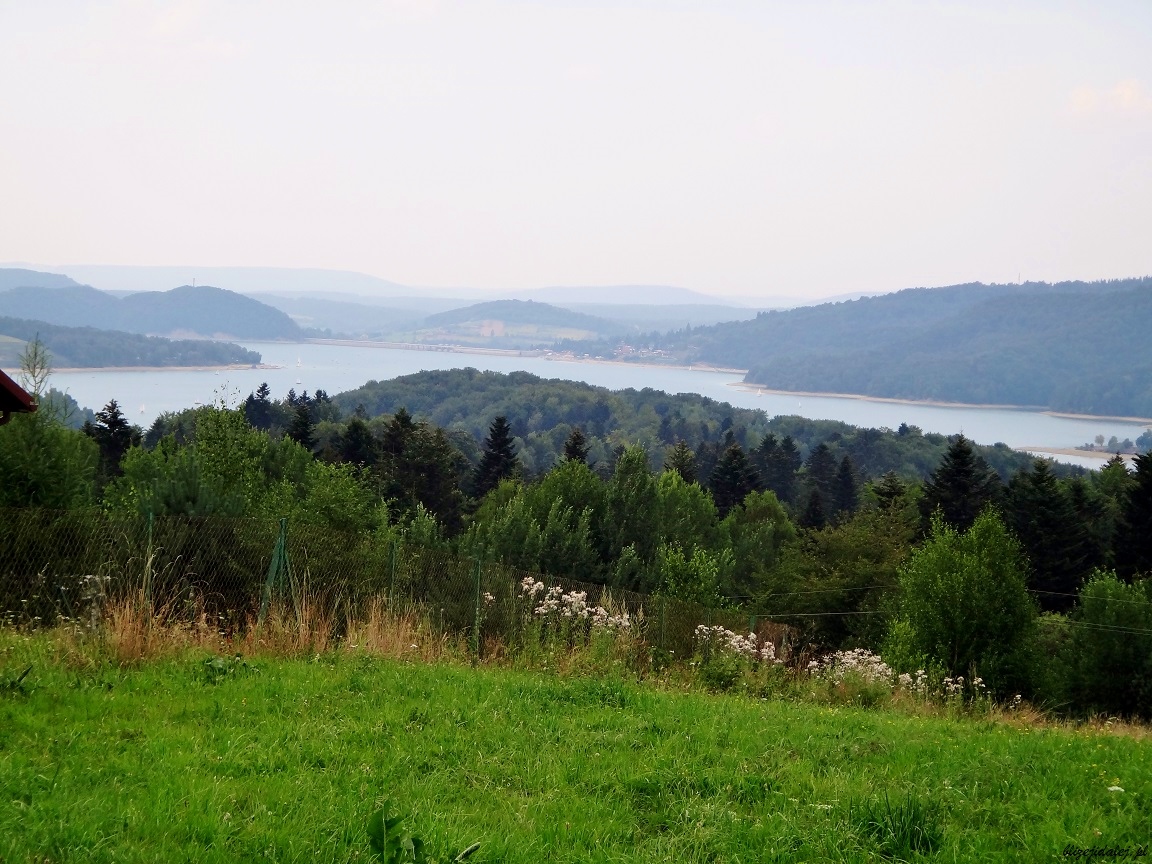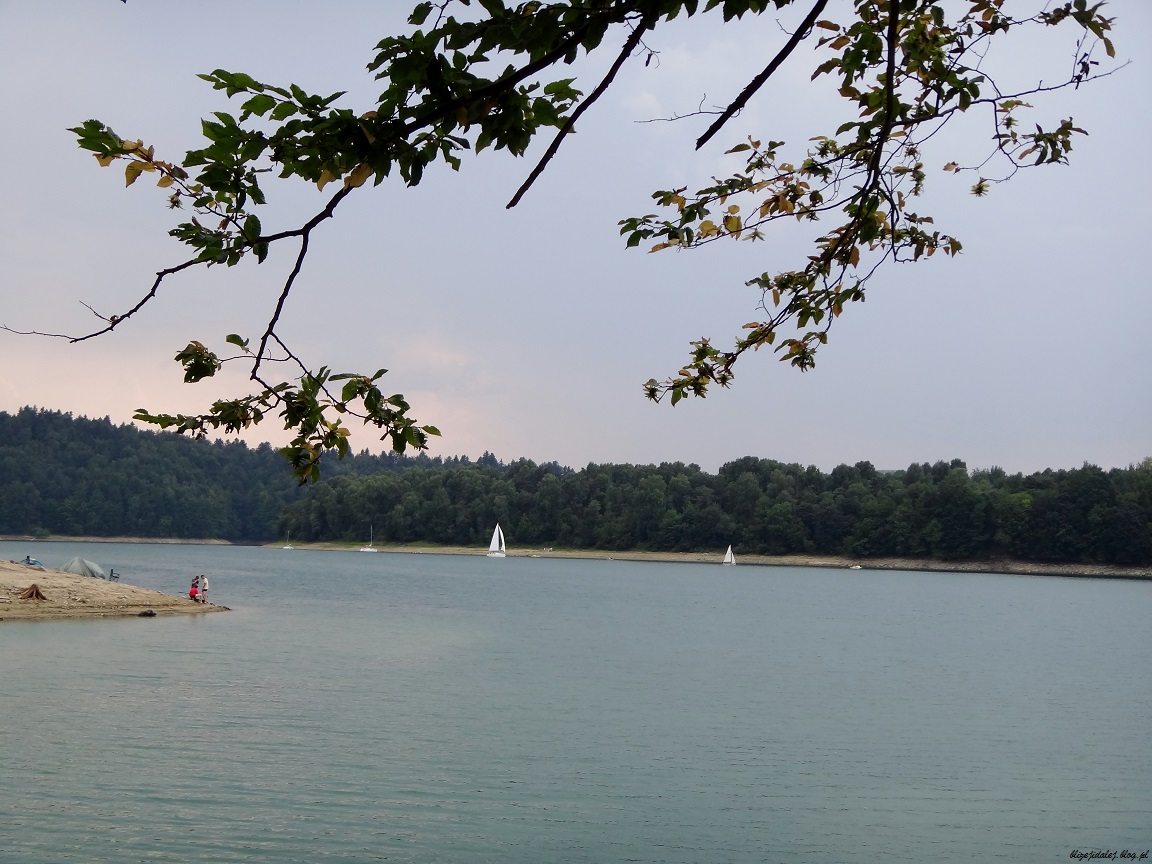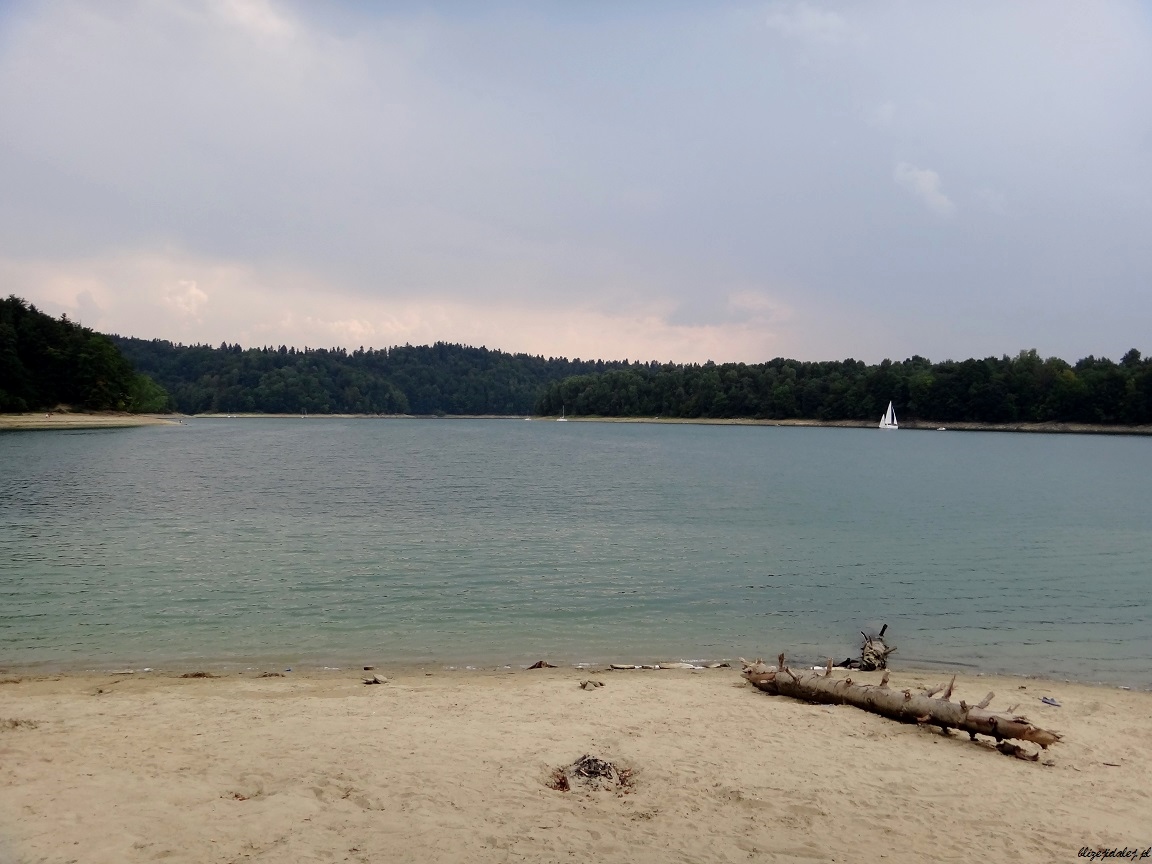 Hotel "Siedlisko Brzeziniak" zarezerwowaliśmy online i prosto z nad jeziora skierowaliśmy się do hotelu. Niecałe pół godziny później wrzucaliśmy bagaże do pokoju. Nacieszyliśmy oko widokiem rozciągającym się z naszego tarasu i wybraliśmy się na karczmy kilka kroków dalej. Skusiliśmy się na żurek i kwaśnicę a także wielkie pierogi a'la ruskie o nazwie olbrzymki huculskie – na szczęście wzięliśmy jedną porcje, inaczej nie dalibyśmy rady… są naprawdę olbrzymie ;)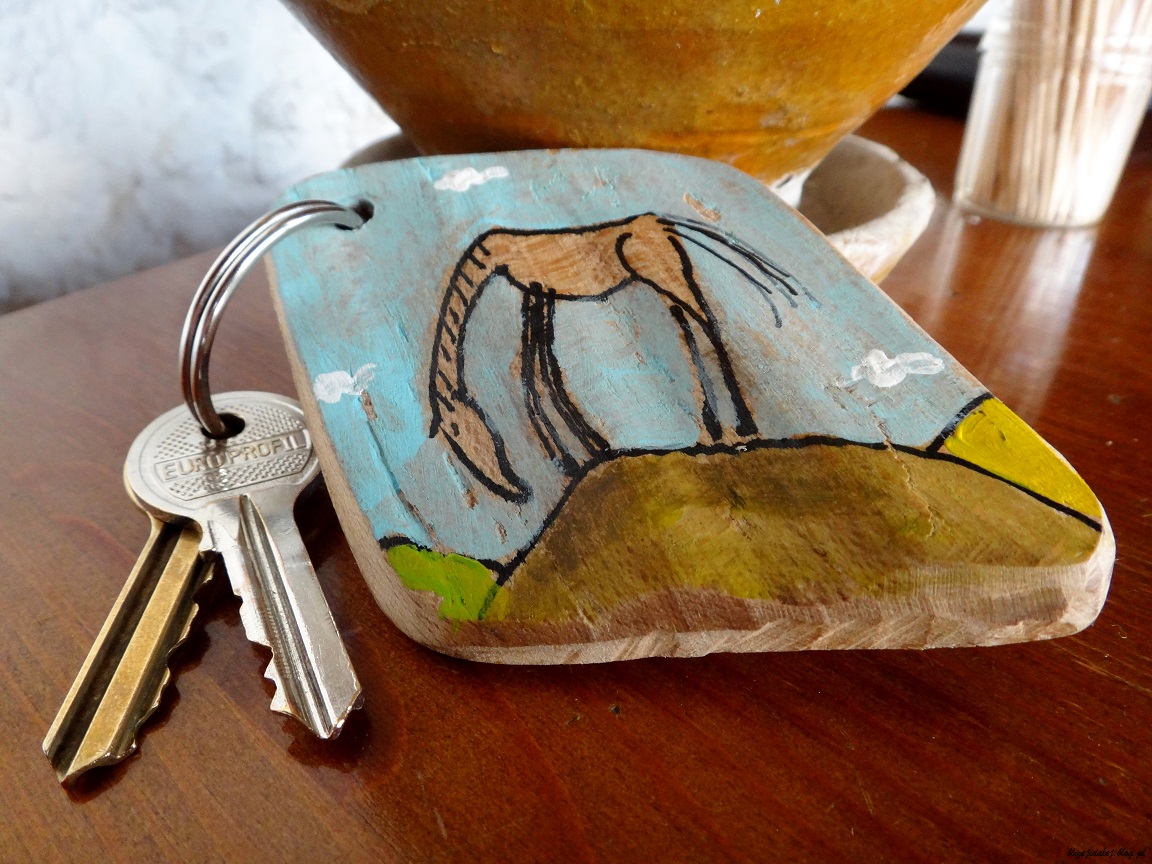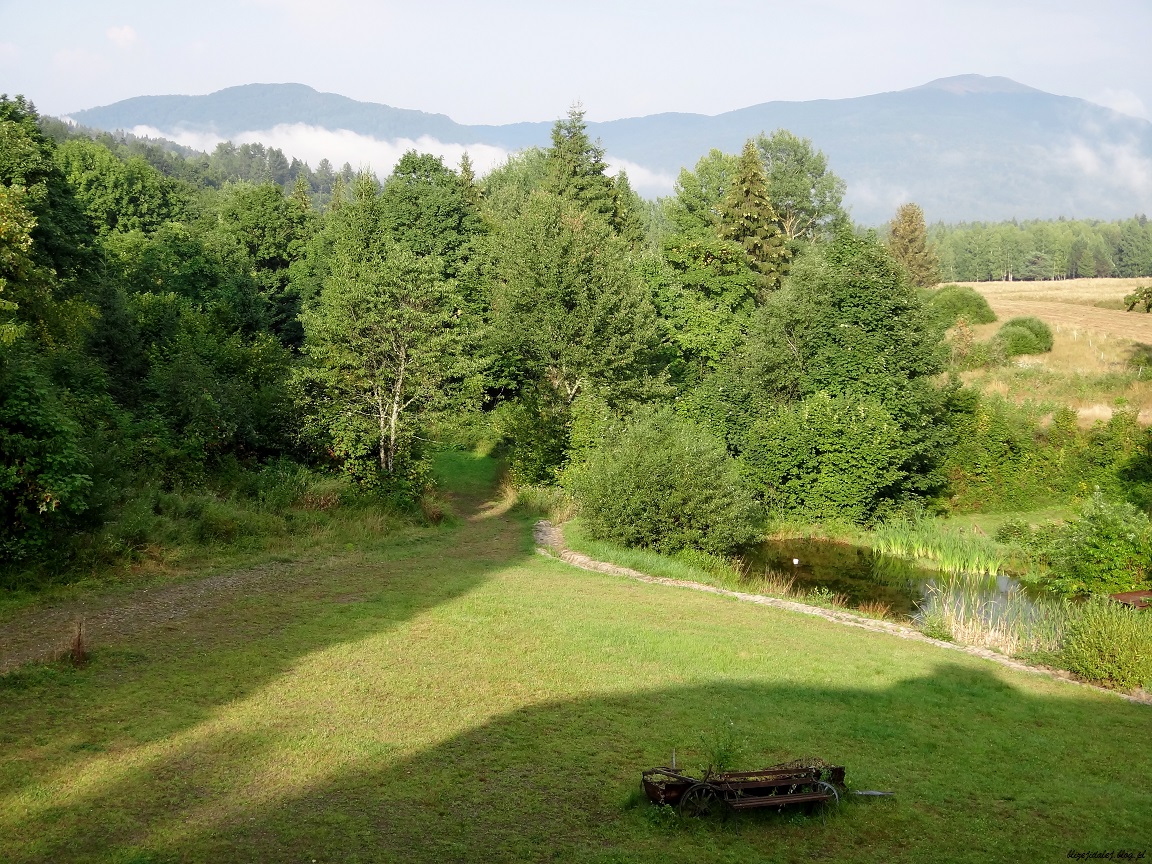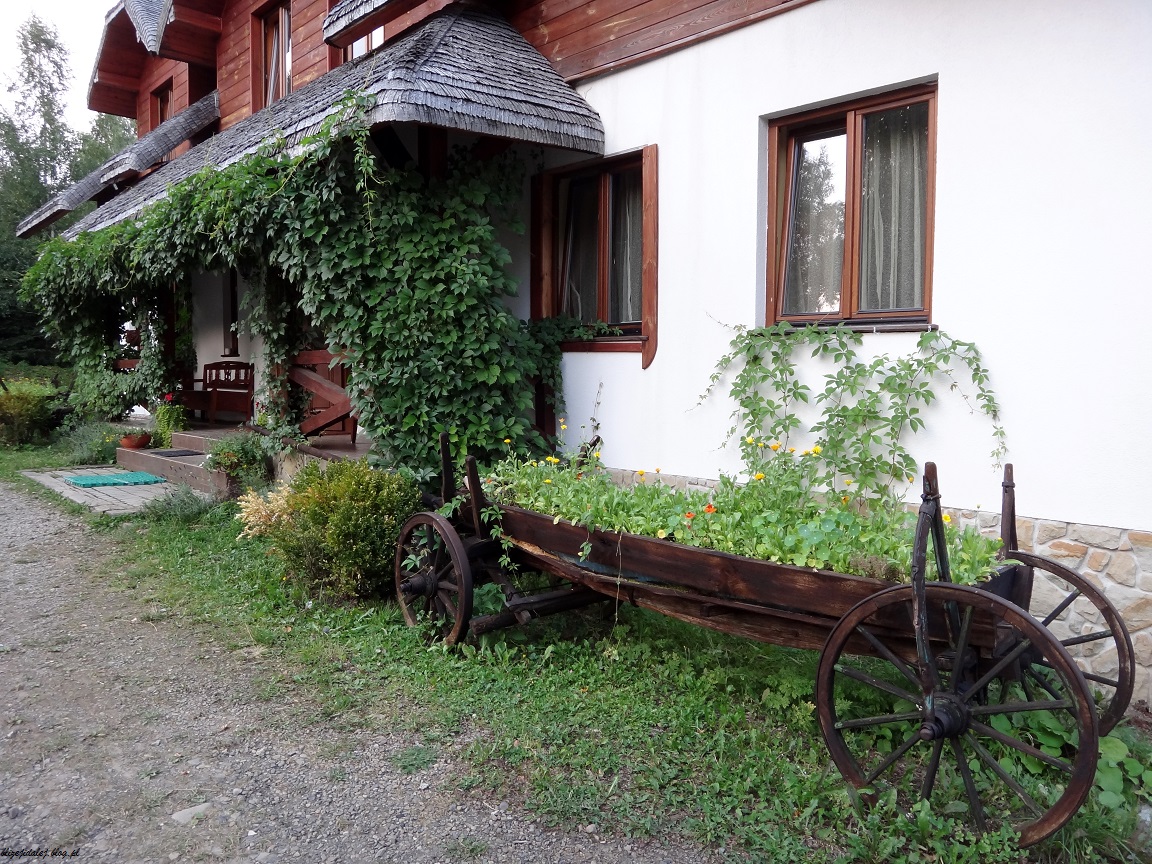 Nie byliśmy przygotowani kondycyjnie, dlatego postanowiliśmy wybrać jeden z łatwiejszych szlaków… i tak w pierwszej kolejności postanowiliśmy wdrapać się na Połoninę Wetlińską od strony Przełęczy Wyżnej. Widoki fantastyczne, schronisko Chatka Puchatka klimatyczne, zdecydowanie było warto :)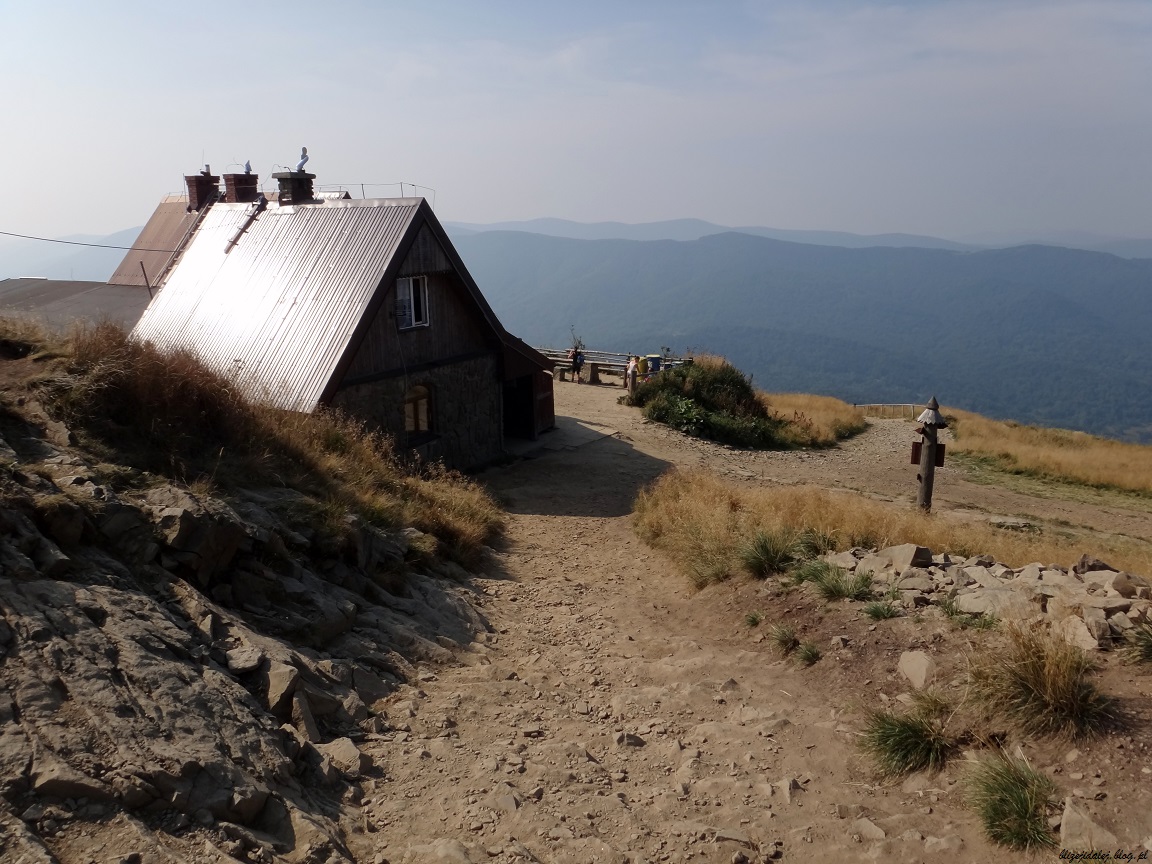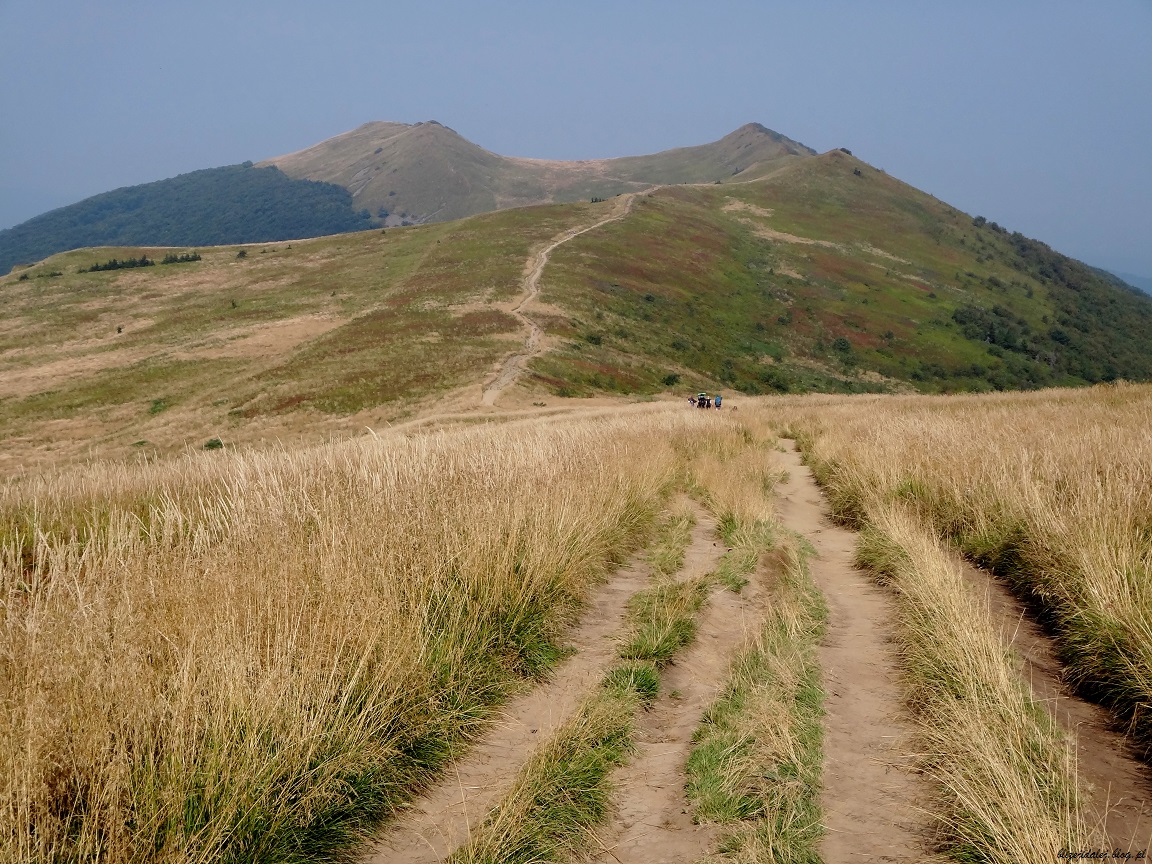 W drodze powrotnej dopadł nas straszliwy głód, dlatego szybciutko wybraliśmy się do polecanej w necie smażalni "Dom Pstrąga" w miejscowości Przysłup. Mieści się tu hodowla ryb, smażalnia a także wędzarnia. Zamówiliśmy świeżutkiego pstrąga z frytkami i surówką, mniam! Samo dobro, przepyszna rybka… zamówiliśmy wędzoną na następny dzień, także pyszna – bez wahania polecamy to miejsce :)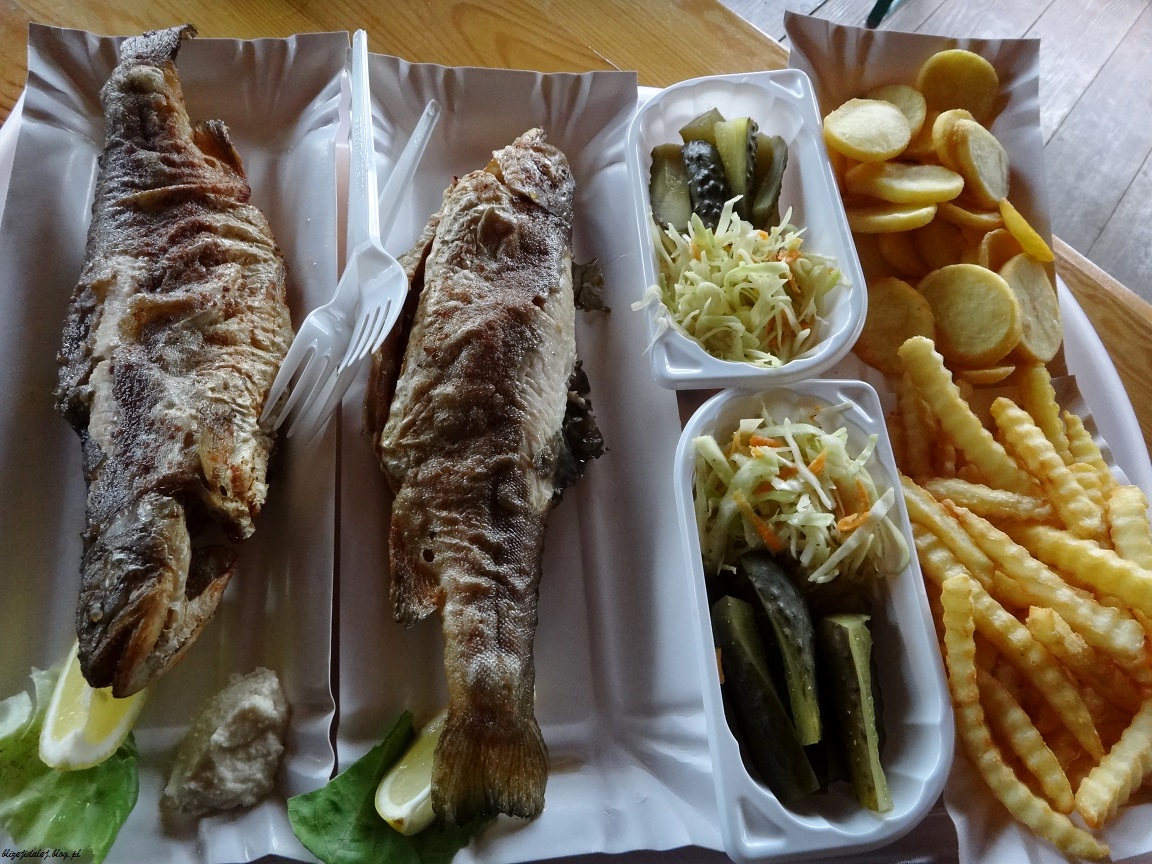 Kolejnego dnia wybraliśmy się na szlak Połoninę Caryńską, wdrapywaliśmy się od strony Przełęczy Wyżniańskiej. W mojej opinii to podejście jest znacznie bardziej wymagające niż wejście na Połoninę Wetlińską…  Jednak jak już się wejdzie na górę to widoki są absolutnie zachwycające :)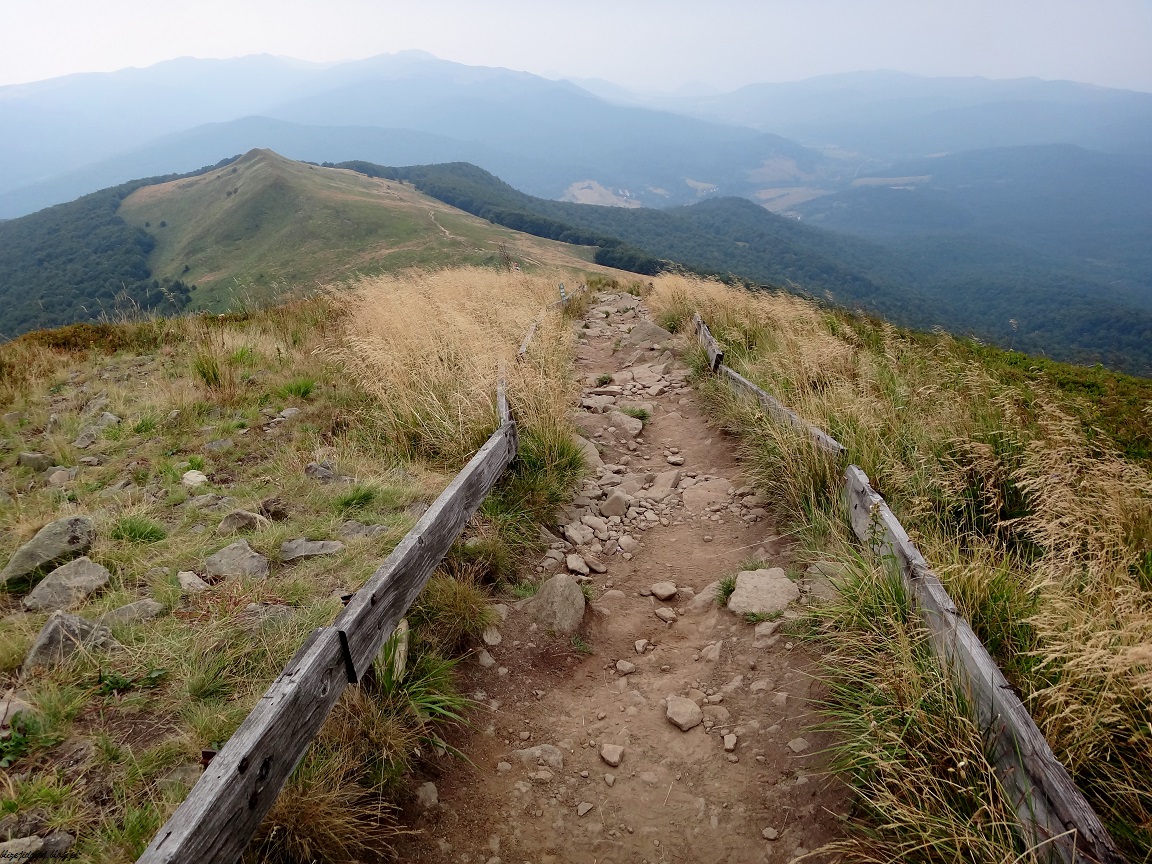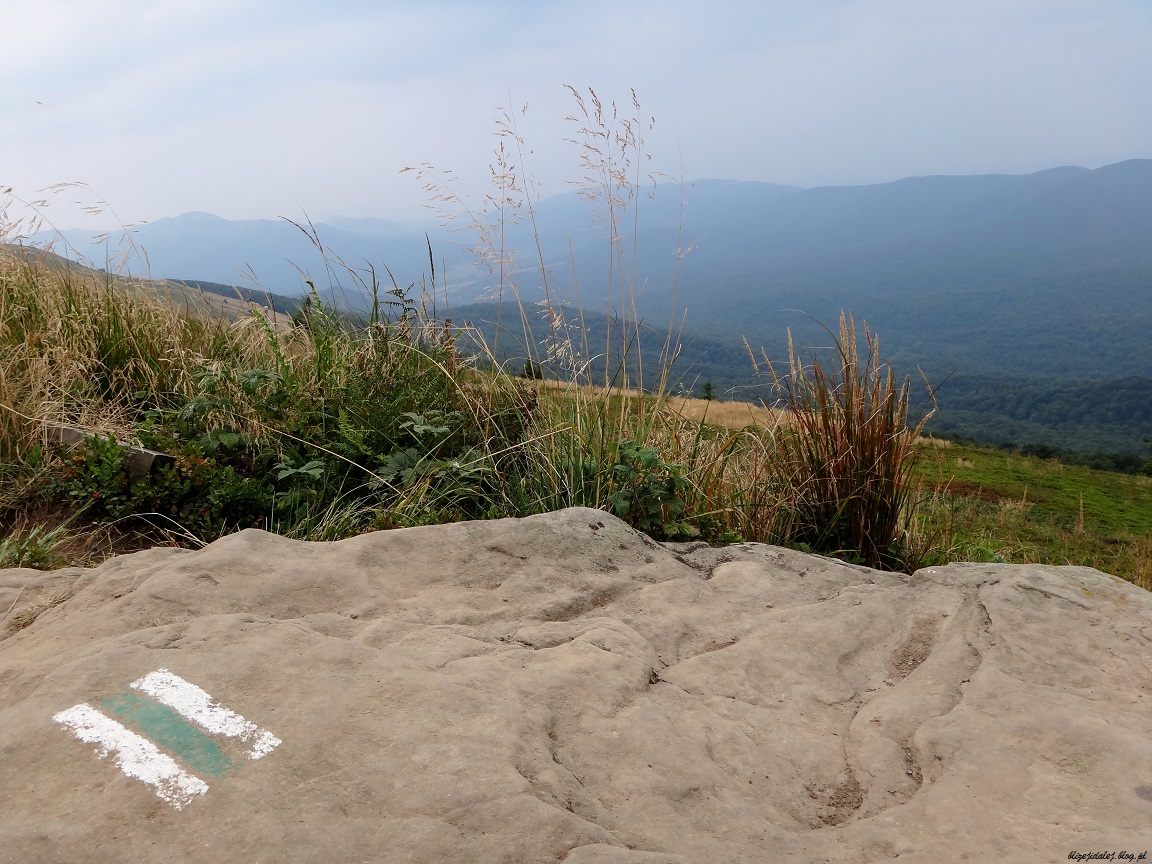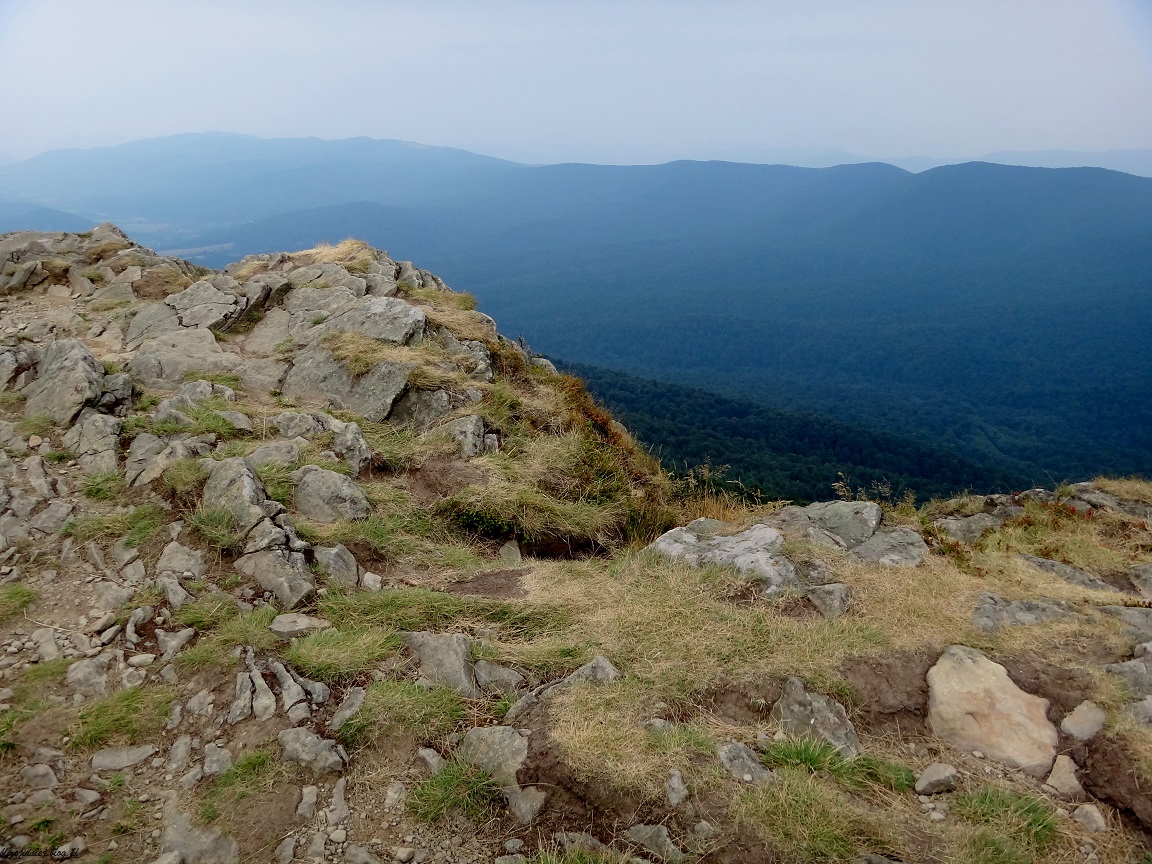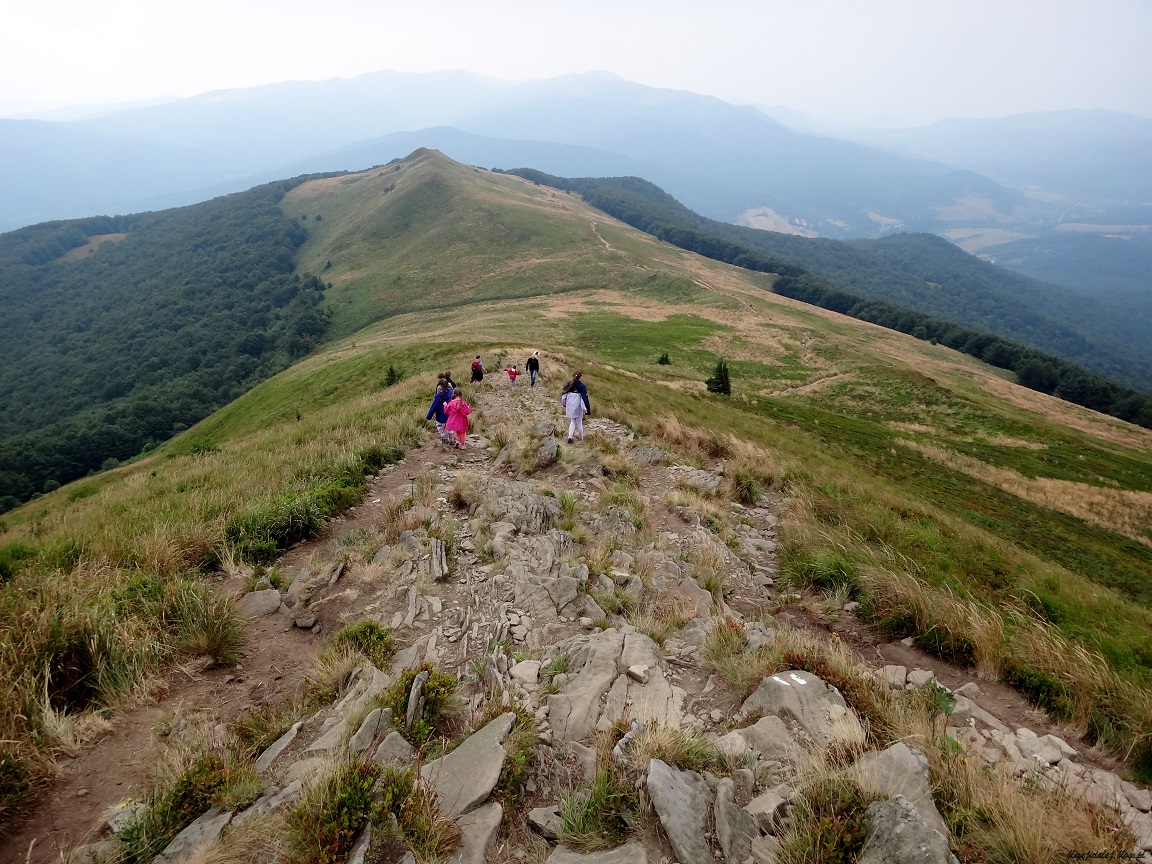 Co jeszcze warto? Zdecydowanie warto spróbować piwa o nazwie BIESczadowe ;) Mi posmakowało "piekielnie czarne"… natomiast najlepsza etykieta z bieszczadzkich klimatów to "turysto, oszczędzaj wodę – pij BIESczadowe!".
W górach spędziliśmy zaledwie trzy dni, to zdecydowanie za mało – pozostało jeszcze wiele do zobaczenia, tyle nieodkrytych szlaków… już wiemy, że był to nasz pierwszy raz w Bieszczadach, ale na pewno nie ostatni!
---
You might also like