W Łodzi byłam dawno, dawno temu a potem wpadałam tylko na chwilę, nie mając czasu aby zatrzymać się na dłużej. Gdy w końcu po latach zdecydowaliśmy się na przedłużony weekend, życie zrobiło nam psikusa i byliśmy dwa razy pod rząd ;) Żeby nie było, na zdecydowanie dłużej niż na chwilę – dzięki czemu mieliśmy czas aby uczciwie zwiedzić miasto i zobaczyć jak bardzo na przestrzeni lat się zmieniło…
Łódzkie murale i samo miasto wielokrotnie pojawiało się i pewnie pojawiać się będzie jako jedno z najbardziej street art-owych, off-owych i artystycznych miast Europy i świata. I nie ma się co specjalnie dziwić… to właśnie tu znajdują się prace najbardziej znanych artystów z całego świata! Naturalnym było, że jednym z obowiązkowych punktów programu będzie łódzki street art – kto do mnie czasem zagląda ten wie, że takie atrakcje uwielbiam. Zapraszam na kolorowy spacer po łódzkich ulicach :)
Wirujący kolorami "Rubinstein", czyli portret pianisty Artura Rubinsteina, zdobywcy Oscara – autor Eduardo Kobra.
Wspomnień czar! Tuż obok murala Rubinsteina znajduje się pamiątka czasów PRL – stara reklama Pewex-u z mocno wyblakłym motylem :)
Ciekawy mural duetu Os Gemeos i hiszpańskiego artysty Aryz – ikony sztuki ulicznej, ich prace ozdabiają ulice Nowego Yorku, Beunos Aires, Barcelony, Paryża czy Belina i… naszej Łodzi :)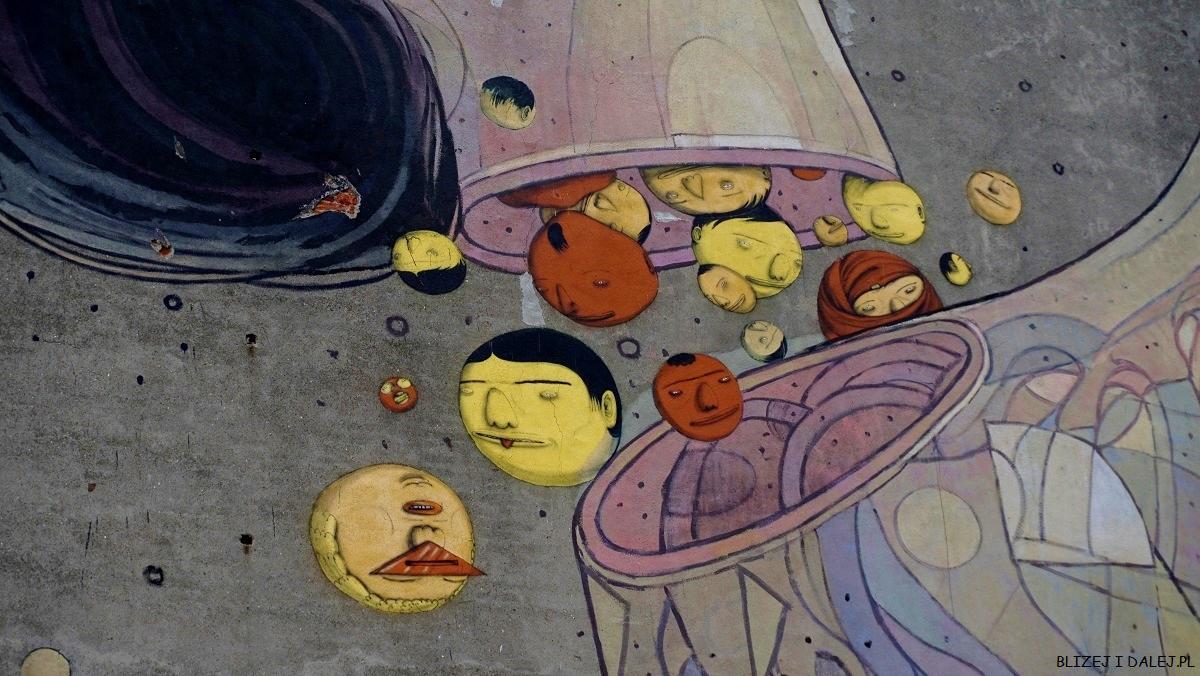 Na samej Piotrkowskiej znajduje się jeden z największych na świecie murali stworzony przez grupę Design Futura o nazwie Łódź Zwycięska – zajmuje niebagatelne 600m2! W momencie powstania w roku 2001 był to największy mural świata :) I mural Ery po drugiej stronie budynku…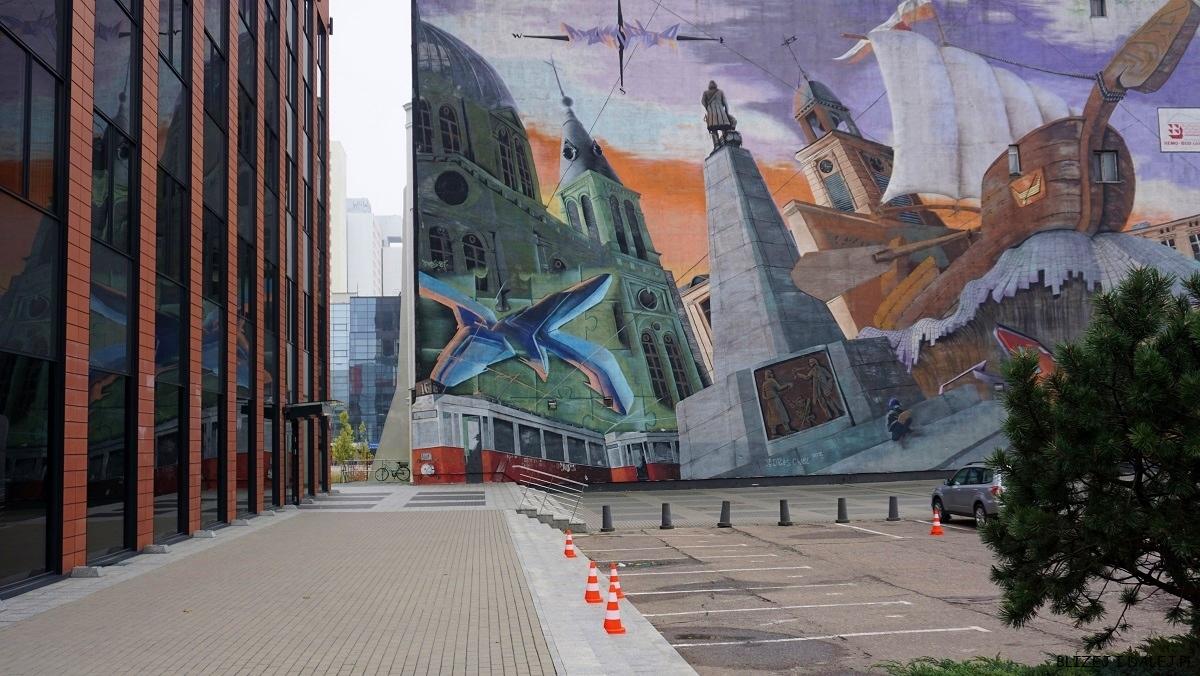 Świetne wrażenie pozostawia techniczny mural M-City polskiego artysty Mariusza Waras – fascynacja autora architekturą przemysłową widoczna doskonale :) A tuż obok Miau! Kolejny mural polskiego autorstwa, oryginalny Jan Michał Raspazjan.
Kobieta autorstwa rosyjskiego artysty Marat Danilyan, znanego jako Morik – w mojej ocenie jedna z najsmutniejszych prac artystycznych, które udało mi się zobaczyć w Łodzi… Kilka kroków dalej aż nadto dosłowny przekaz dzieła duetu polskiego Sepe czyli Michał Wręga i Daniel Kalinowski znany jako Chazme.
Szary ZwyKły człowiek szczerzy się w jednym z podwórek – mural świetny, tylko towarzystwo w bramie lekko mnie zestresowało ;)
Na dzień dzisiejszy to jedne ze słynniejszych łódzkich łasiczek – czarno-biały mural świetnie wkomponowany w dostępną przestrzeń, zatytułowany "Łasice kradną jajka" autorstwa belga Roa.
Trafiliśmy także na mural poświęcony znanemu pisarzowi i scenarzyście m.in. takich kultowych filmów jak "Rejs" czy "Zimna wojna" – z jednej ze ścian w centrum miasta spogląda na nas Janusz Głowacki.
Trafiliśmy na Piotrkowskiej na niecodzienną galerię sztuki SurINDUSTRIALle – galeria i kawiarnia w jednym gdzie meble powstają z odpadów przemysłowych, super! Lokal był zamknięty, więc nie mieliśmy szansy zajrzeć do środka a tam także kryją się artystyczne perełki ;) Lokal mieścił się na Piotrkowskiej 118, obecnie w trakcie przenoszenia na Legionów 2 (otwarcie planowane na wiosnę).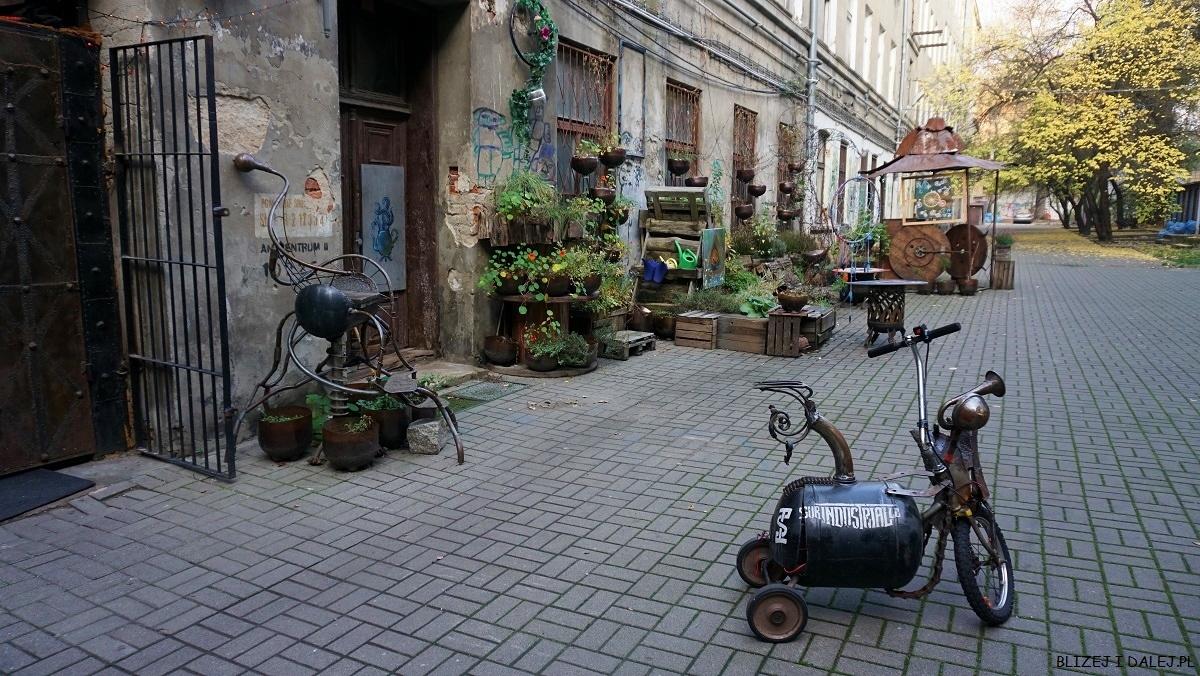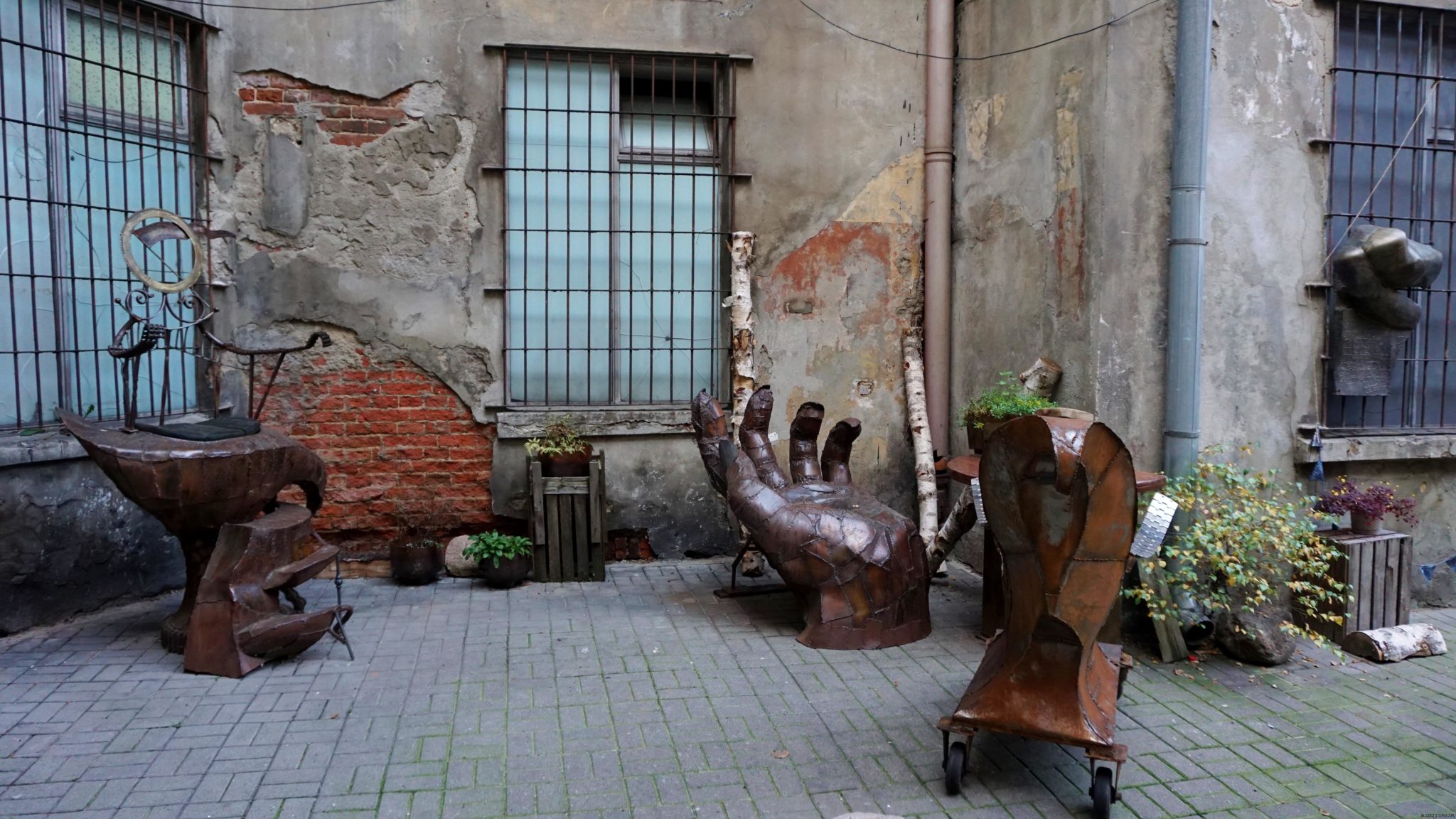 Uwielbiam polować na murale, zaglądać w podwórka, do bram, rozglądać się we wszystkie strony w poszukiwaniu ukrytych dzieł… doskonale się czuję w takich lekko mrocznych klimatach :) Zobaczcie sami jak prezentuje się ta troszkę "brzydsza" część Łodzi – mi się podoba! :) Choć przyznaję, już tak odważna jak kiedyś nie jestem i kilkukrotnie wycofywałam się na główną ulicę…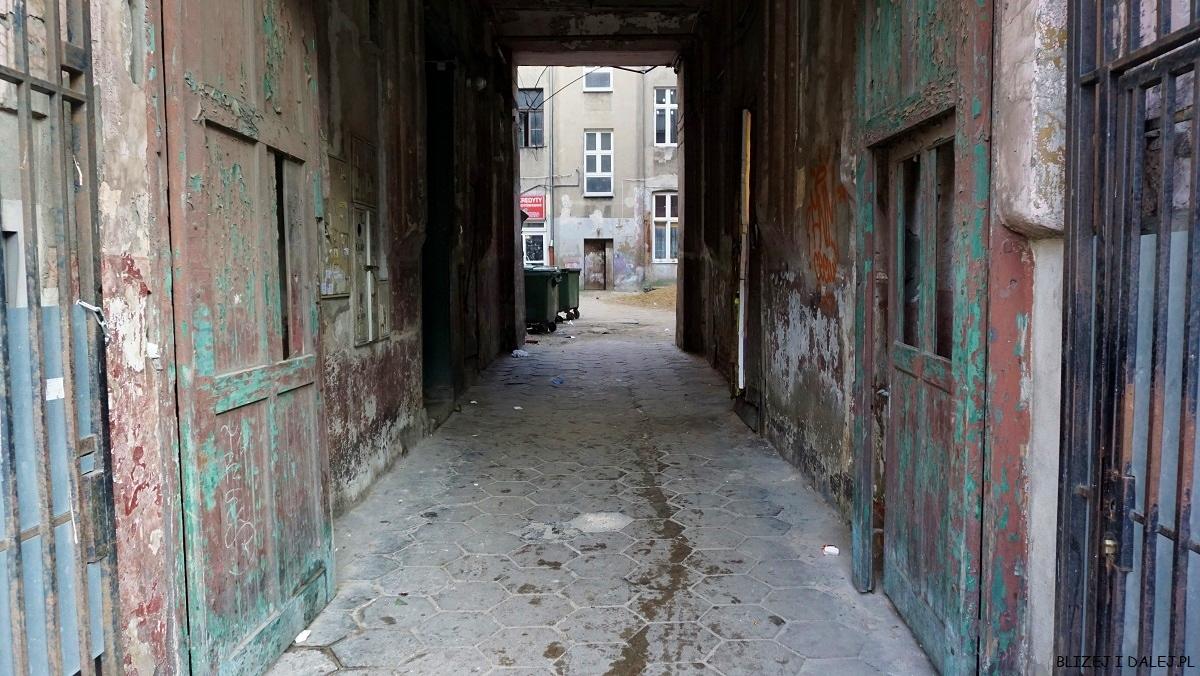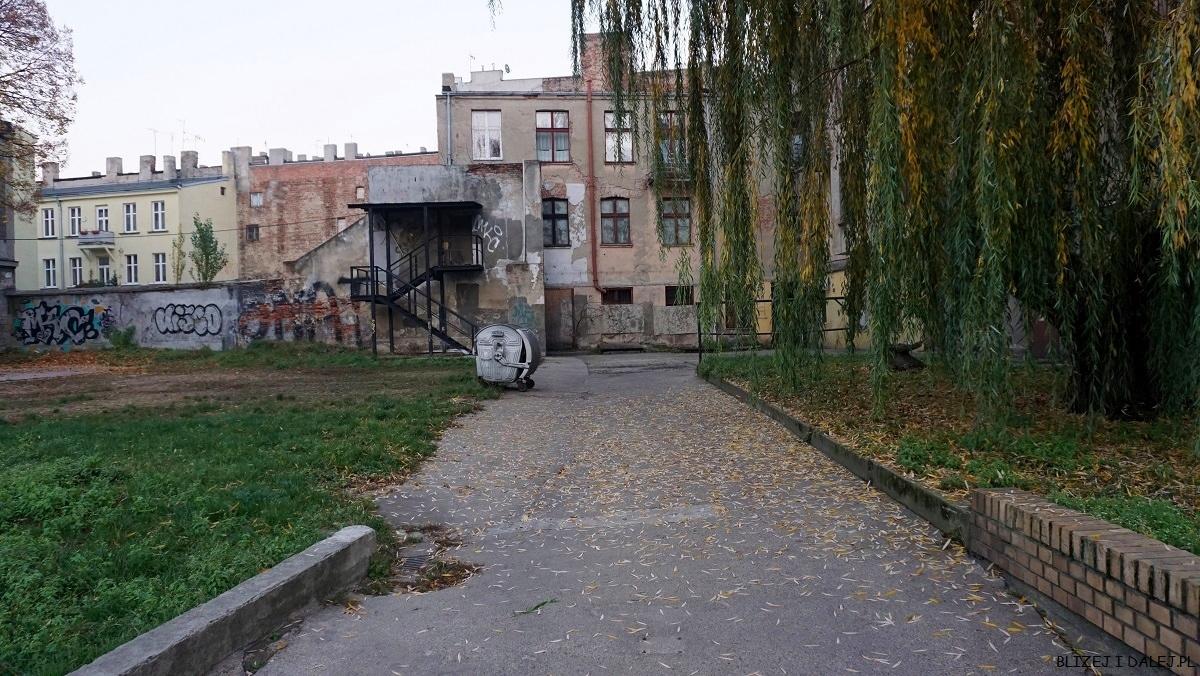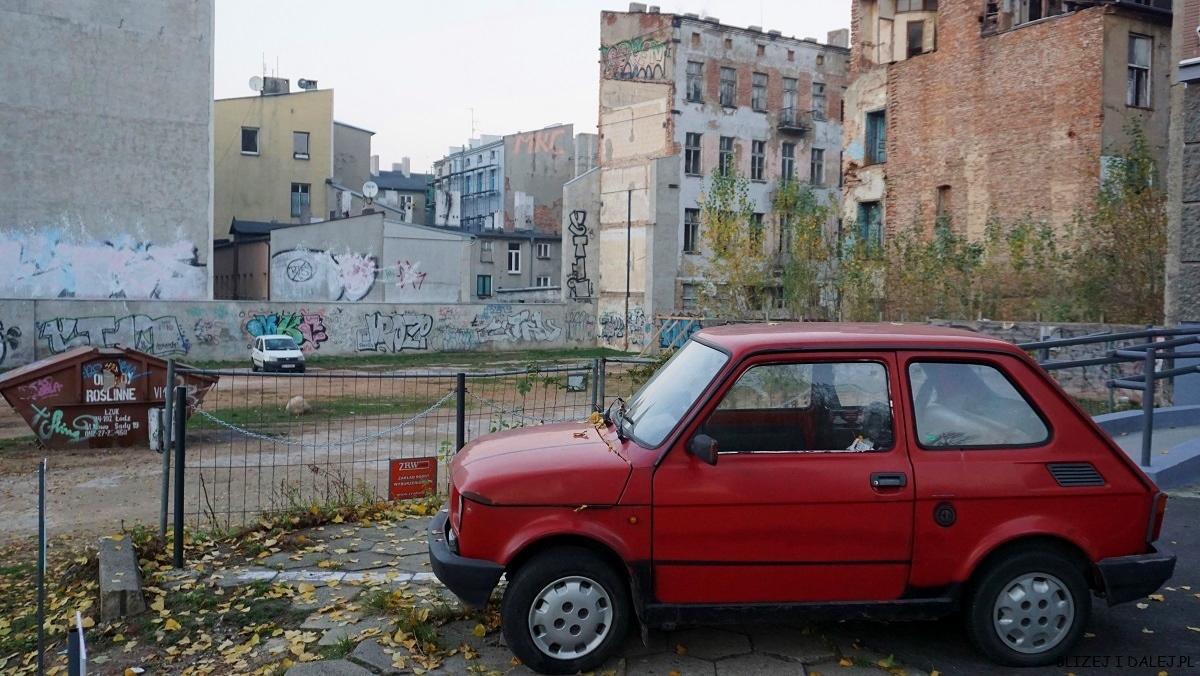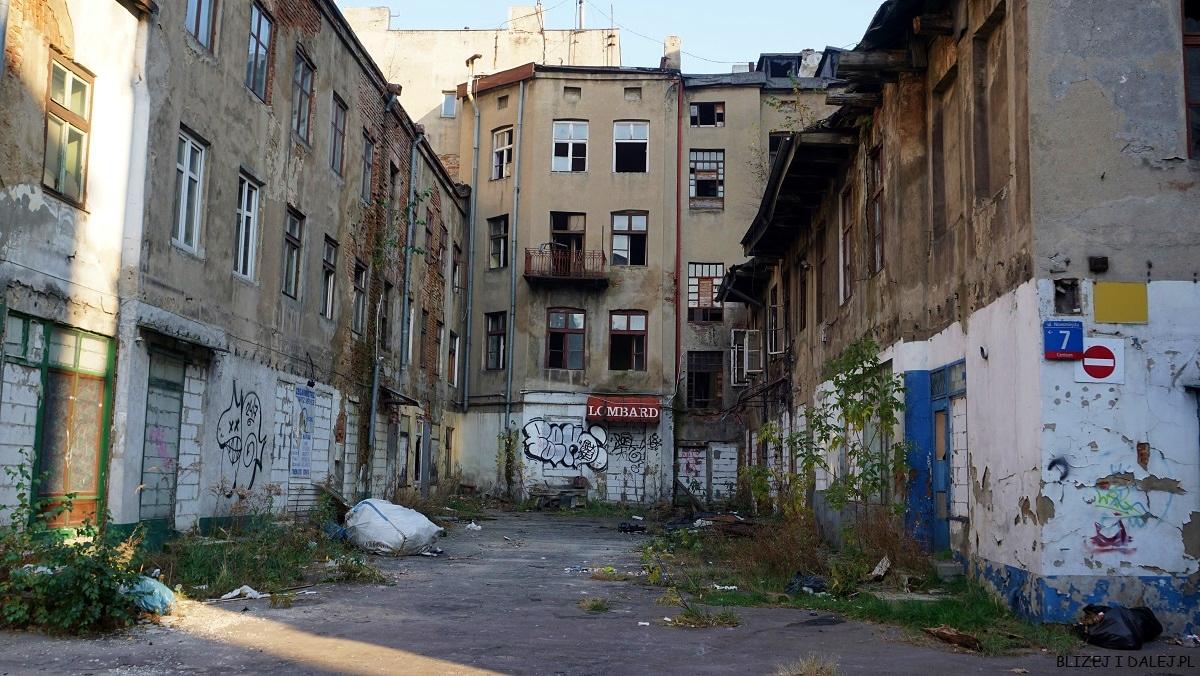 Jak zawsze chciałam zobaczyć absolutnie wszystkie murale – jednak w trakcie kilku spacerów po mieście to nierealny pomysł… Mnóstwo jeszcze zostało cudowności do zobaczenia – na szczęście do Łodzi mamy blisko, więc się zupełnie nie martwię, będzie na następny raz! Miasto przez ostatnie lata bardzo się zmieniło, a wszechobecny street art dodaje koloru, charakteru i niesamowitego uroku miastu :)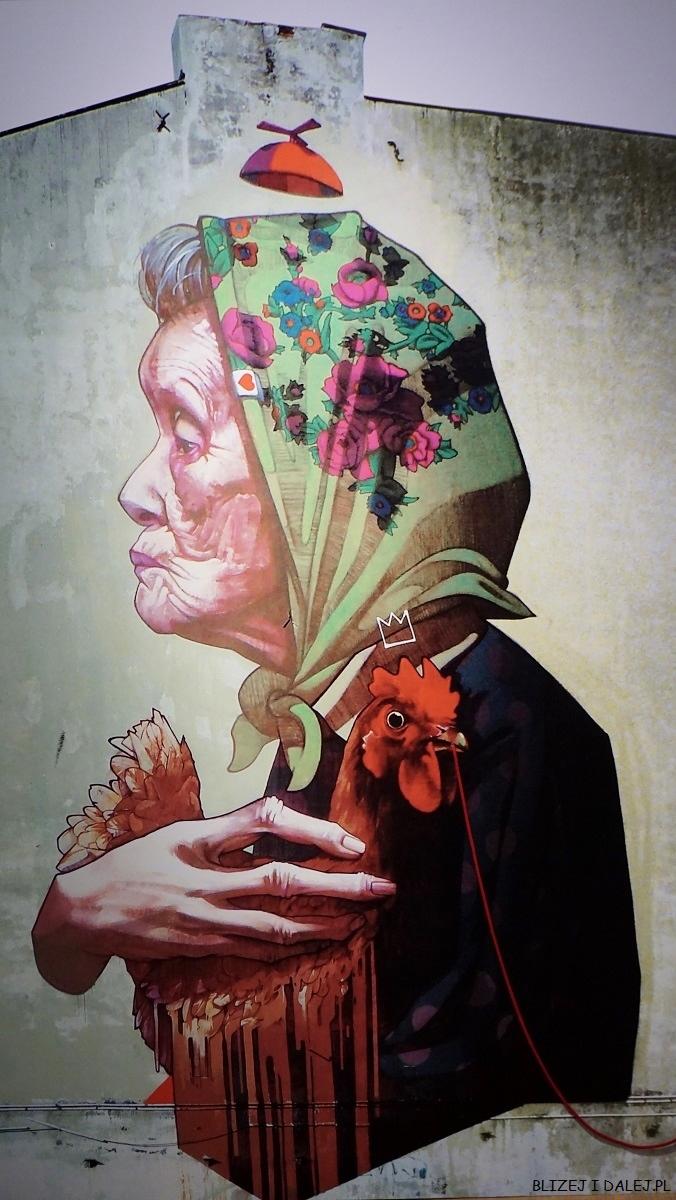 PS. Warto wydrukować wcześniej mapę murali lub podglądać na gps – czasem dwa kroki w bok i oto on! ;)
PS. I jeszcze bardzo pozytywne zaskoczenie od Lonely Planet – Łódź uplasowała się na zaszczytnym drugim miejscu z 10 najlepszych kierunków na rok 2019! Wielkie brawa! :D
Dodatkowe informacje:
Lonely Planet – więcej informacji tutaj i całe zestawienie 10 najlepszych kierunków na 2019 tutaj
Strona poświęcona łódzkim muralom – Fundacja Urban Forms tutaj
Łódzka Organizacja Turystyczna tutaj i mapa murali tutaj :)
Galeria Surindustrialle – więcej informacji tutaj
Więcej artykułów z Łodzi tutaj
---
You might also like