Jadąc do San Nicolas zatrzymaliśmy się na punkcie widokowym Los Azulejos (pomiędzy Mogan a San Nicolas), w tym miejscu znajdziemy mieniące się różnymi kolorami (odcienie zielonego) formacje skalne. A tuż koło parkingu mieści się mały sklepik z lokalnymi specjałami – nalewki, przetwory, owoce i różne inne dziwne rzeczy w większych i mniejszych słoikach i buteleczkach, my zaopatrzyliśmy się tu w wielkie oliwki.
San Nicolas jest malutką mieściną zagubioną wśród gór nad samym brzegiem morza. Czarna, kamienista plaża, a w tle majestatyczne, wysokie klify… z początku miasteczko wydawało się wymarłe – na szczęście to tylko pierwsze wrażenie!

Tu trafiliśmy na malutką, miejscową knajpkę. Prawie wszystkie miejsca zajęte przez lokalną ludność emocjonującą się nad jakimś meczem – to dlatego żywego ducha na ulicach nie ma ;) To jest to co lubię najbardziej… miejscowe jedzenie, w miejscowych cenach – a do tego, jak można było się spodziewać, było absolutnie pysznie!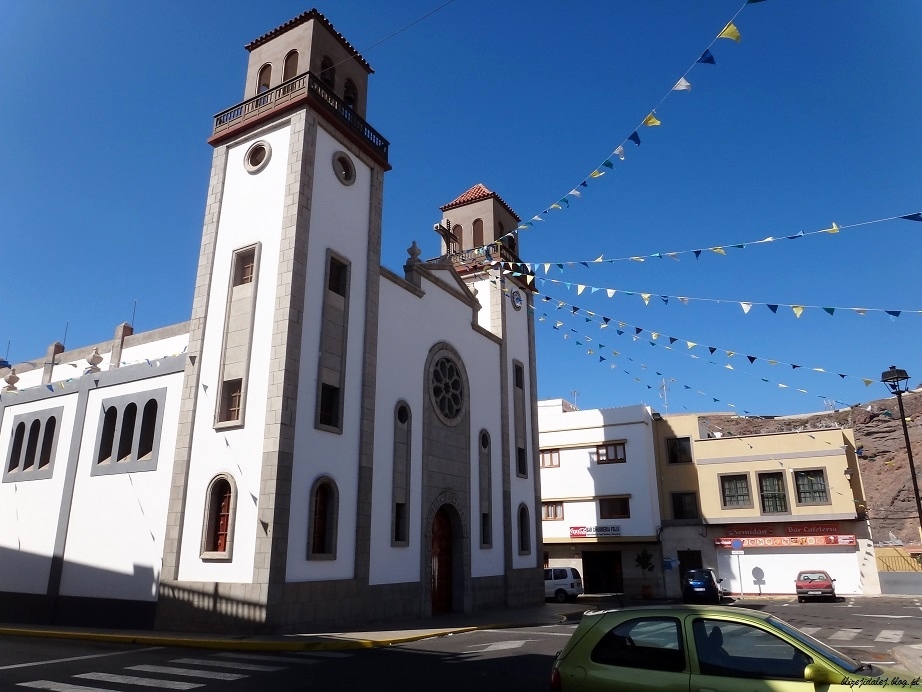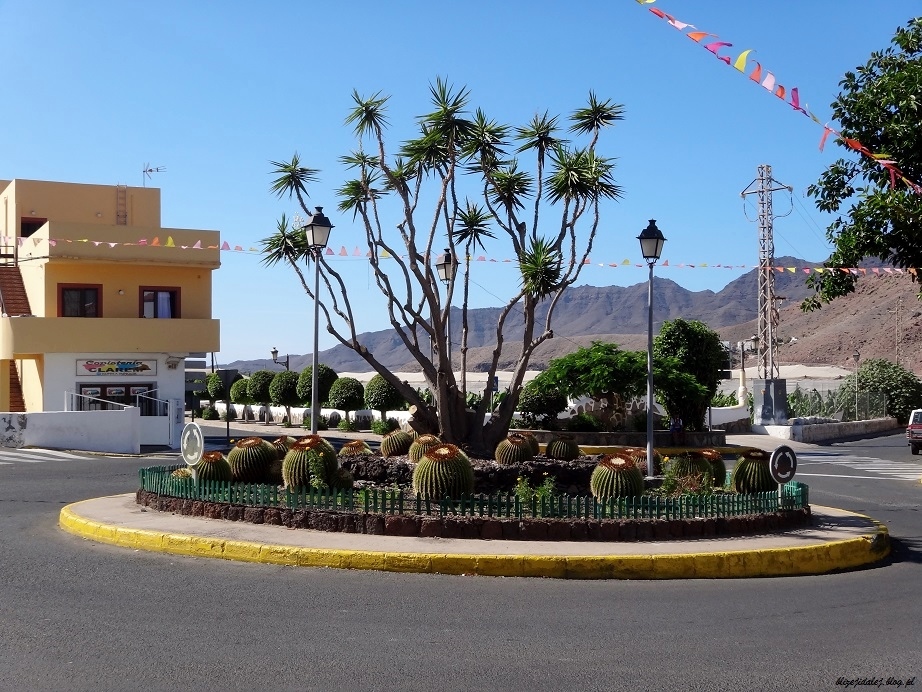 Wybraliśmy się do Parku Kaktusów "Cactualdea" – w ogrodzie można zobaczyć ponad 1000 kaktusów z różnorodnych zakątków świata takich jak: Meksyk, Boliwia czy też Madagaskar. Kaktusy we wszystkich możliwych formach, różnorodnych wielkości i wysokości – a to wszystko na tle pasma górskiego. Poza kaktusami znajdziemy tu aloesy, palmy i wiele innych, nie do określenia. Fajny, zadbany park, nam się podobało :)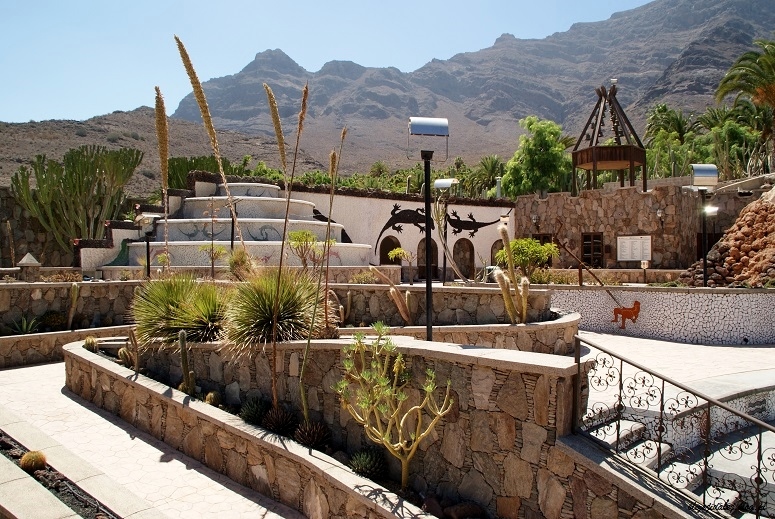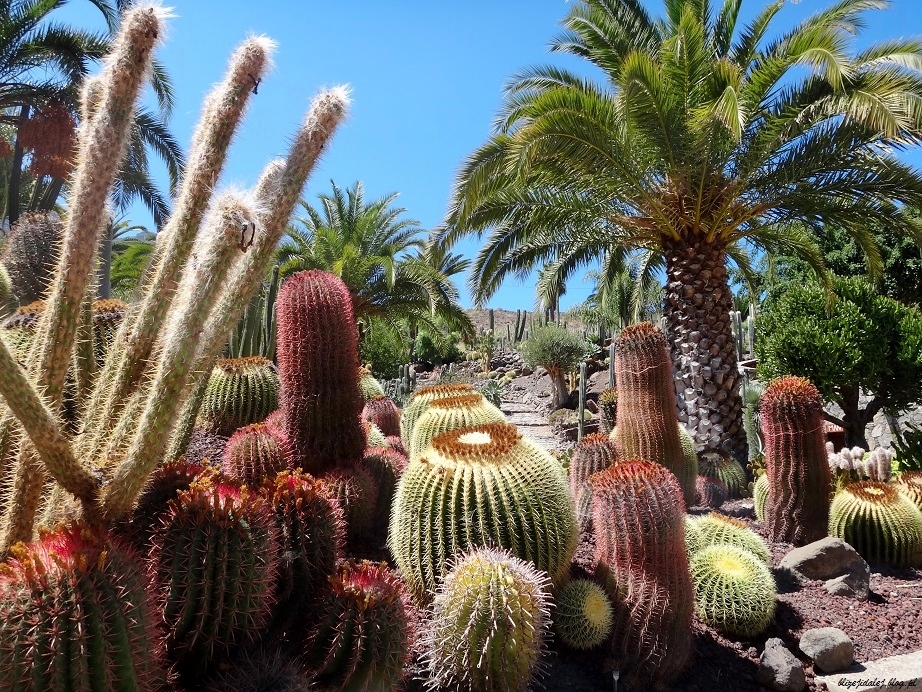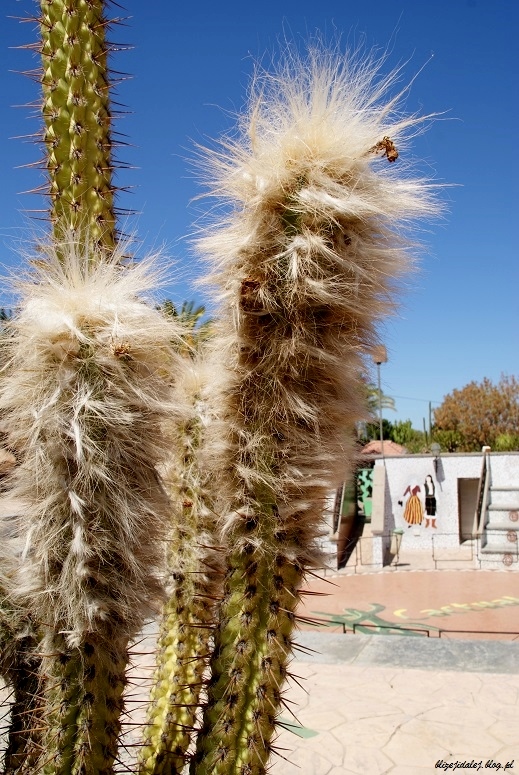 Poruszanie się po wyspie samochodem nie stanowi najmniejszego problemu. Jednak w tych rejonach, poruszamy się po wąskich, krętych drogach. Przymusowe postoje, aby wyminąć się z większym pojazdem zdarzyły się kilkukrotnie… Nie wszędzie są barierki, kamienie spod kół wystrzeliwują w przepaść – poziom adrenaliny wzrasta, nie ma jak dodatkowe atrakcje. Jeśli ktoś ma lęk wysokości to może się czuć mało komfortowo… Jednak wrażenia i widoki fantastyczne!

Następny punkt to Soria i tama – jezioro wygląda jak zapomniany zzieleniały staw, otoczony czarnymi górami i dosłownie pojedynczymi iglakami…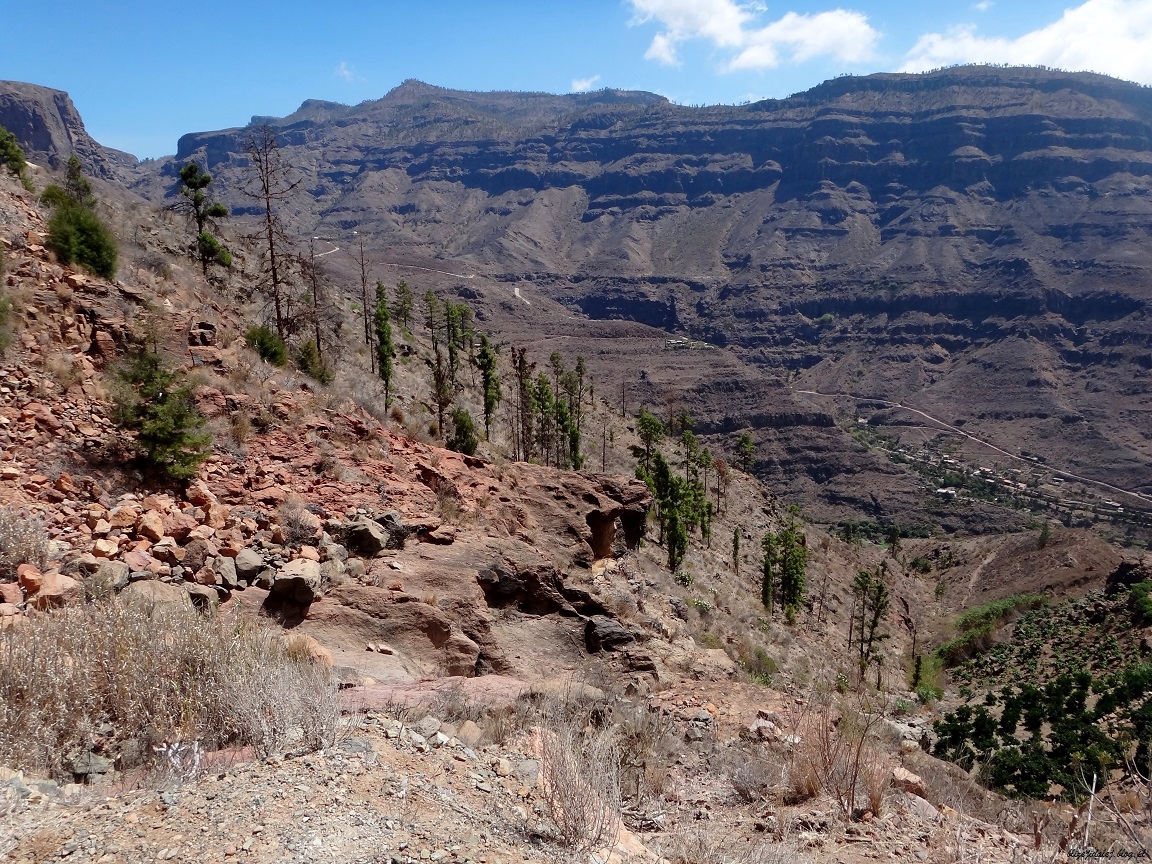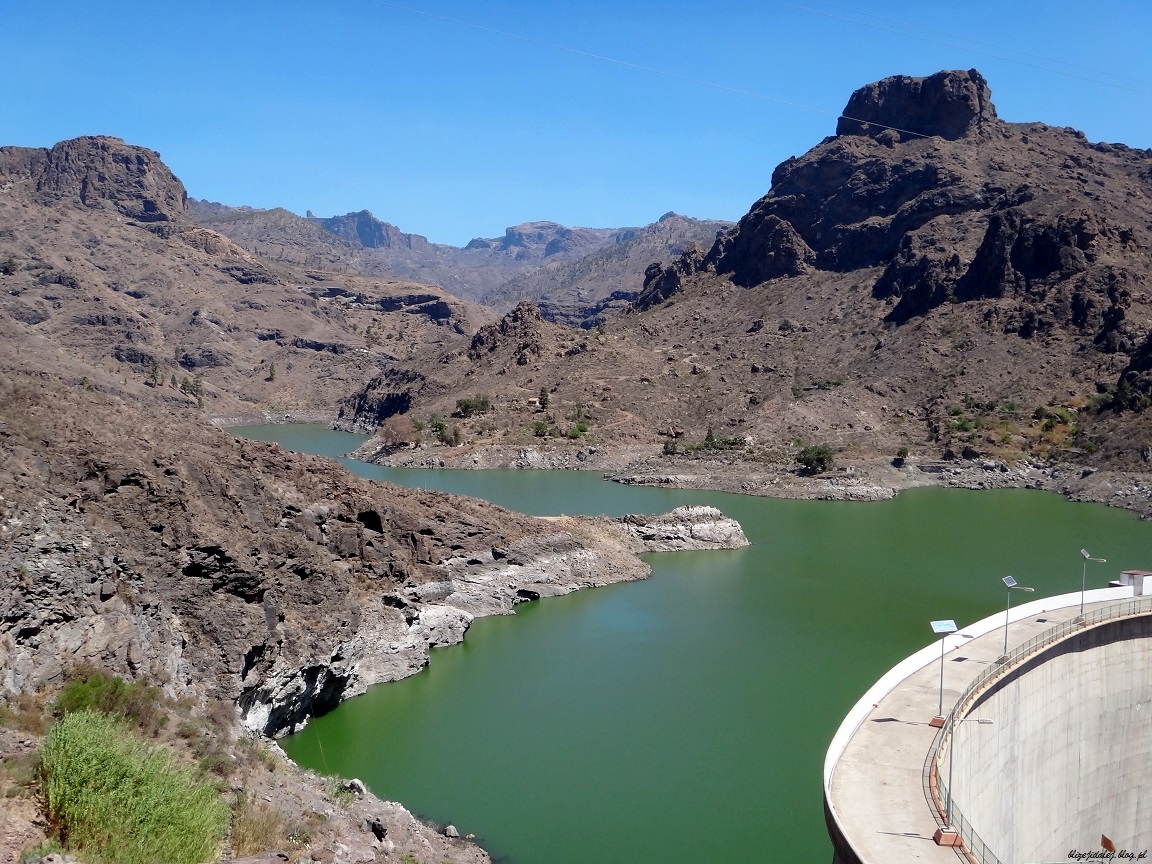 Zatrzymaliśmy się na jakąś godzinkę w miejscowości San Bartolome – to malutkie, klimatyczne i praktycznie puste miasteczko w środku gór… kilku turystów kręciło się podziwiając kolejne punkty widokowe. W tym miejscu, w jednej z niewielu otwartych knajpek skusiliśmy się na kawę i ciacho…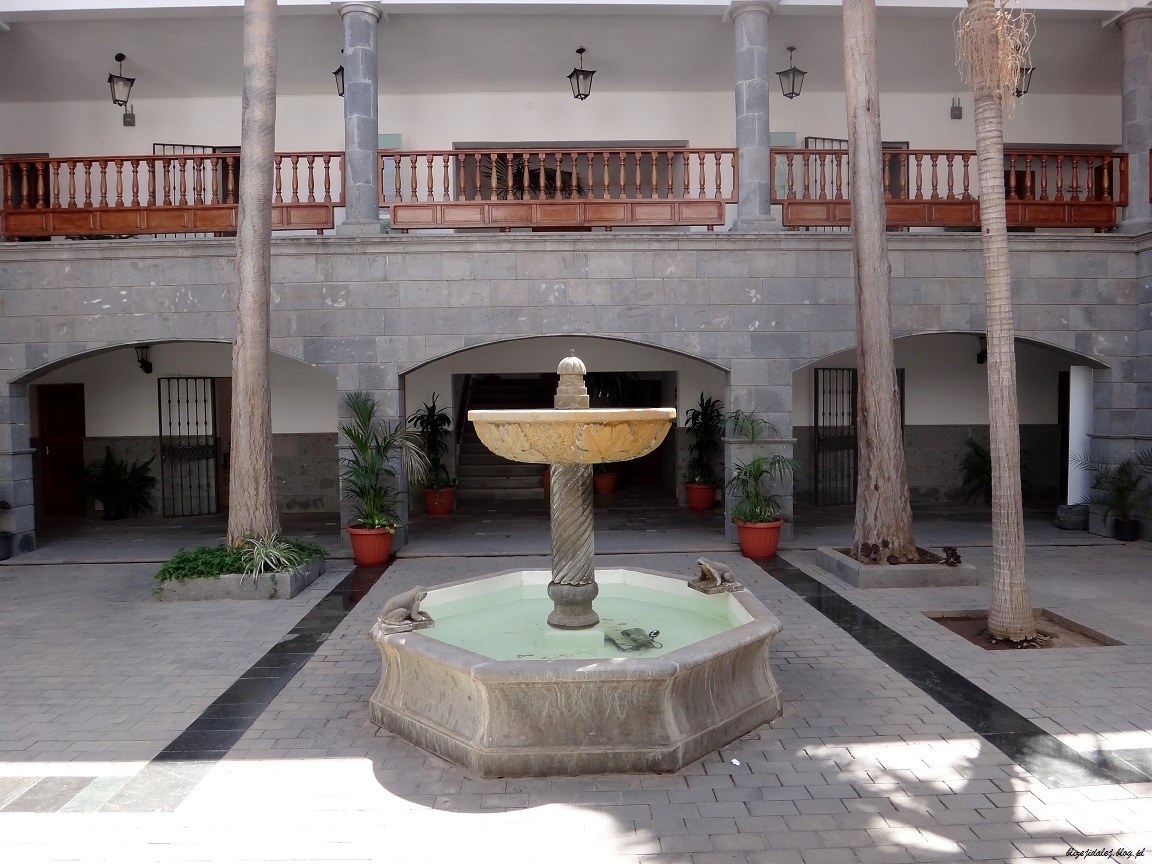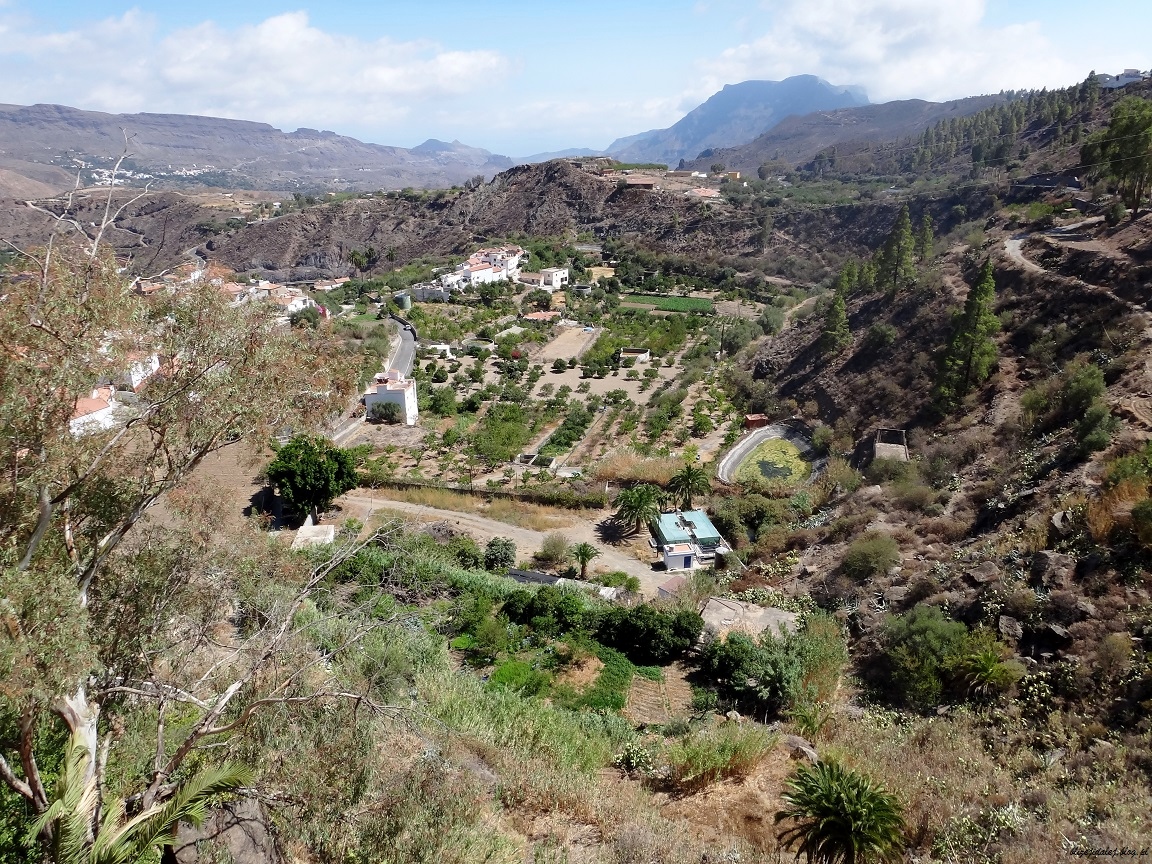 Kolejny punkt do którego chcieliśmy dotrzeć to Telde – niestety, droga była nieprzejezdna, więc musieliśmy zawrócić… nie jest łatwo, jak jest jedna droga ;)
Po zmianie trasy, postanowiliśmy wpaść na chwilę do Aguimes – jak się okazało, to był bardzo dobry pomysł. Podobnie jak San Bartolome, miasteczko wydaje się opustoszałe… Jednak znajdziemy tu pełno charakterystycznych uliczek, kryjących w sobie pomniki, kościoły i malownicze, kolorowe domki – zdecydowanie tu nam się podobało!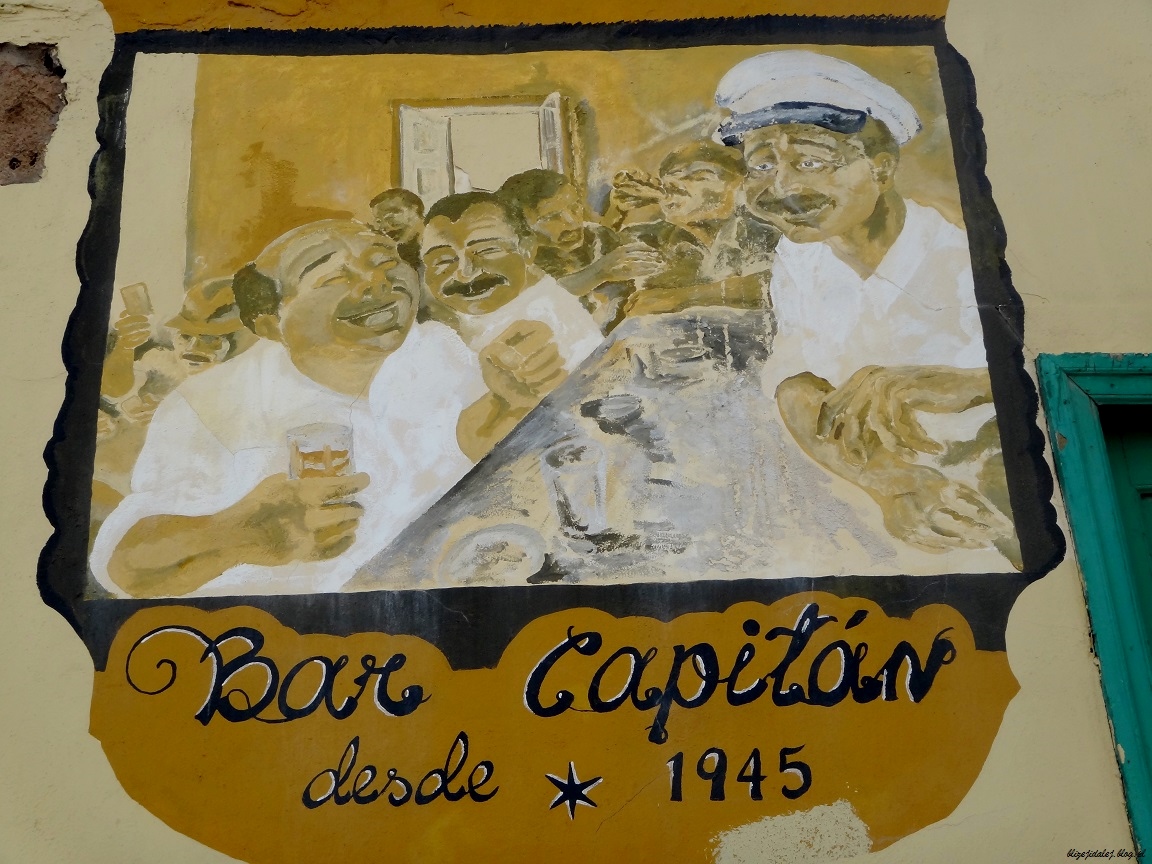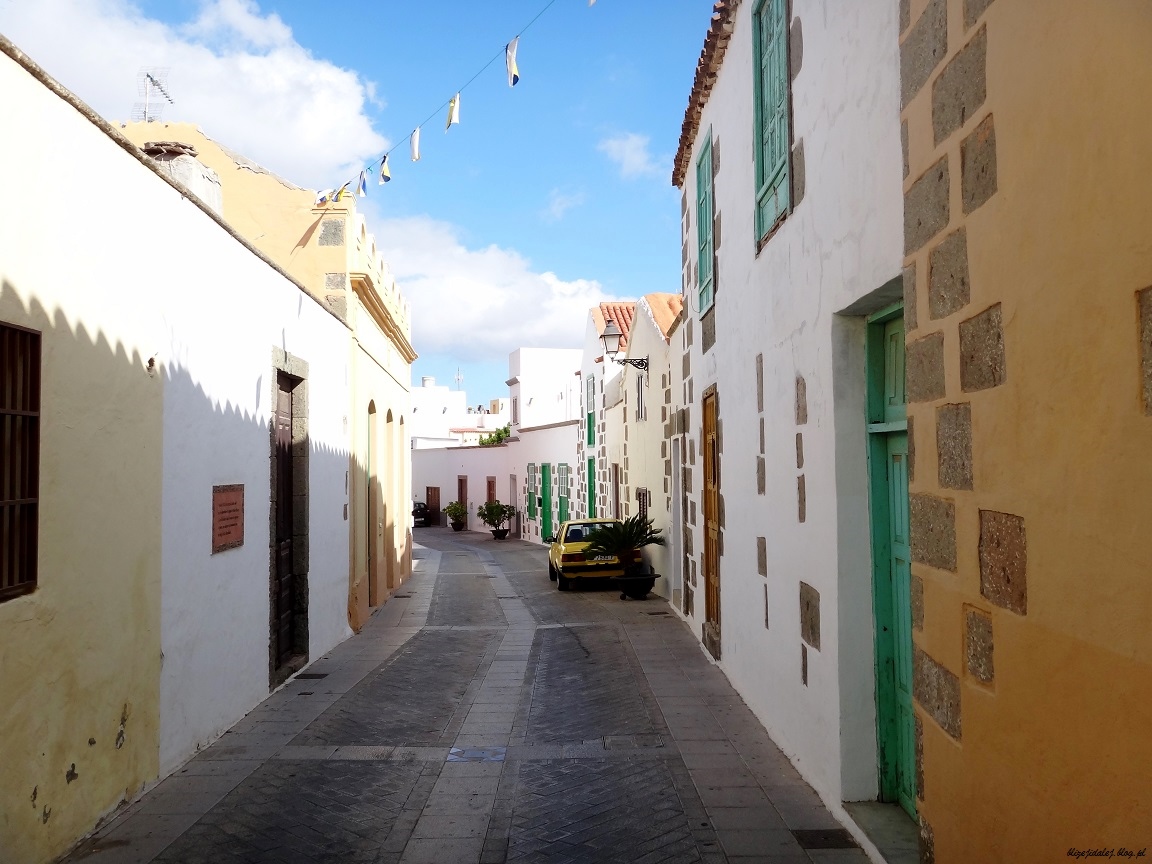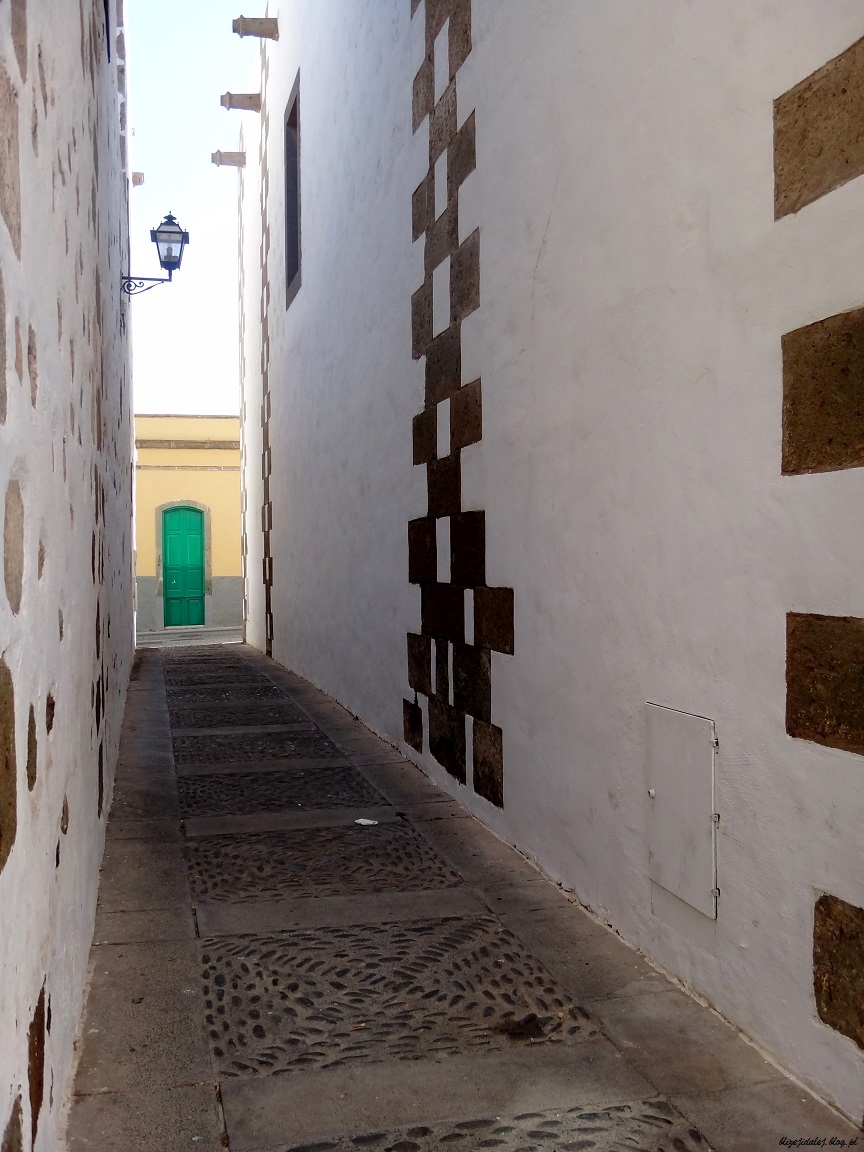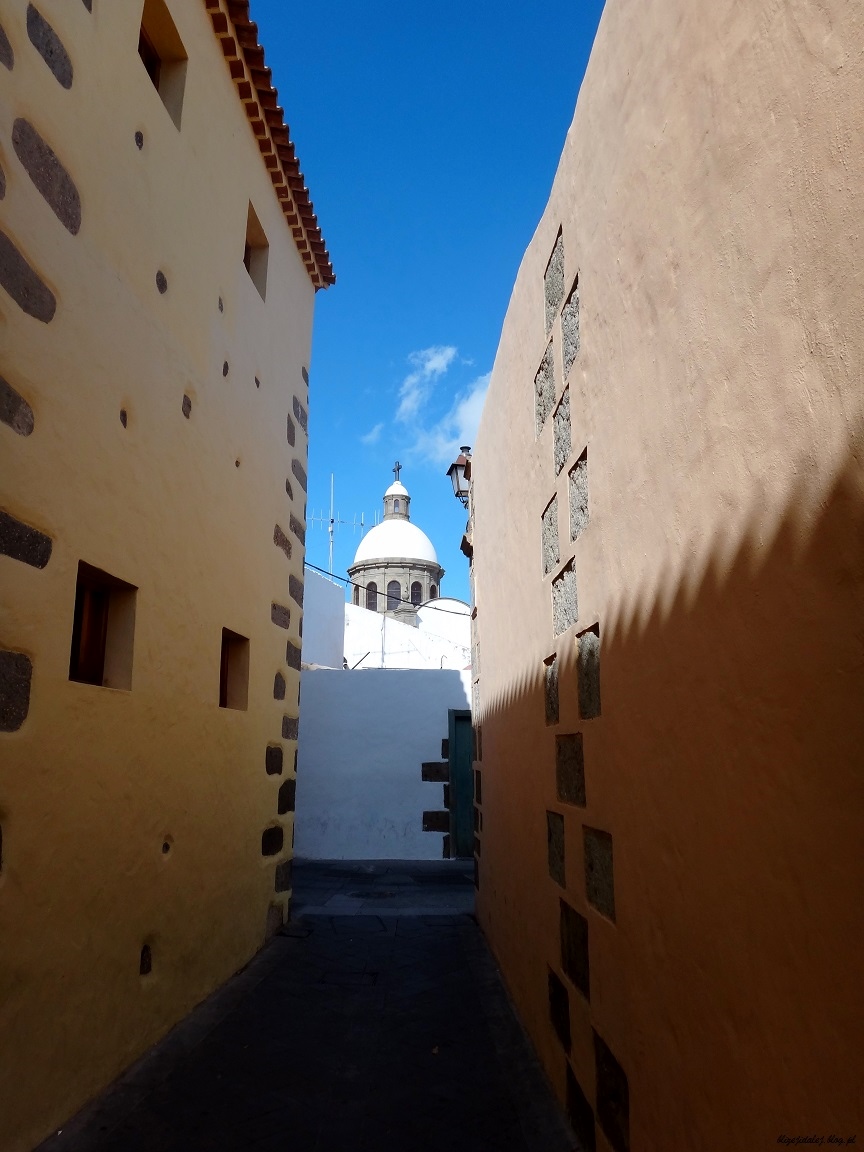 Wyczerpujący to był dzień, jednak pełen pozytywnych wrażeń – zgodnie stwierdziliśmy, że widoki z trasy są absolutnie zachwycające :)

---
You might also like