Otwierają się drzwi lotniska i w twarz uderza żar – cóż za fantastyczne uczucie. Wysoki poziom wilgotności i temperatura dają niesamowity efekt, czuję się jak w saunie… tak, zdecydowanie będzie mi się tu podobać!
Oficjalna nazwa stolicy Tajlandii jest najdłuższą nazwą miasta na świecie (trafiła do księgi Rekordów Guinnessa). Bangkok to nazwa funkcjonująca na scenie międzynarodowej, natomiast Tajowie posługują się nazwą Krung Thep czyli Miasto Aniołów. A jak brzmi pełna nazwa… takie tłumaczenie znalazłam: Miasto aniołów, wielkie miasto, rezydencja świętego klejnotu Indry (Szmaragdowego Buddy), niezdobyte miasto Boga, wielka stolica świata, ozdobiona dziewięcioma bezcennymi kamieniami szlachetnymi, pełne ogromnych pałaców królewskich, równającym niebiańskiemu domowi odrodzonego Boga; miasto, podarowane przez Indrę i zbudowane przez Wisznu.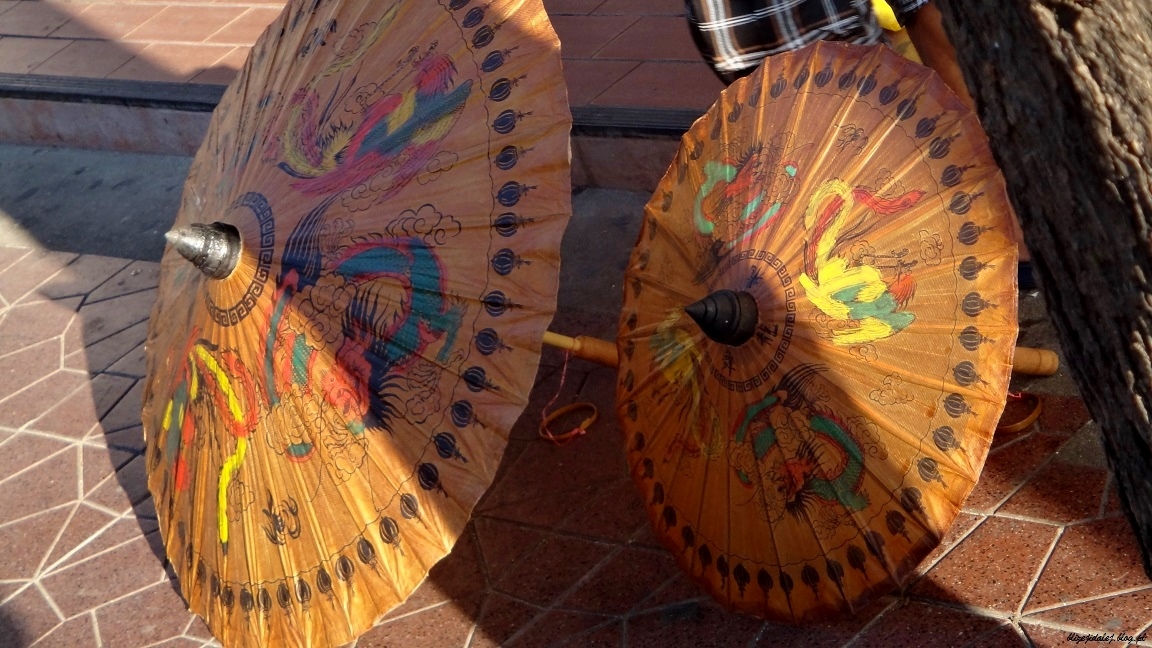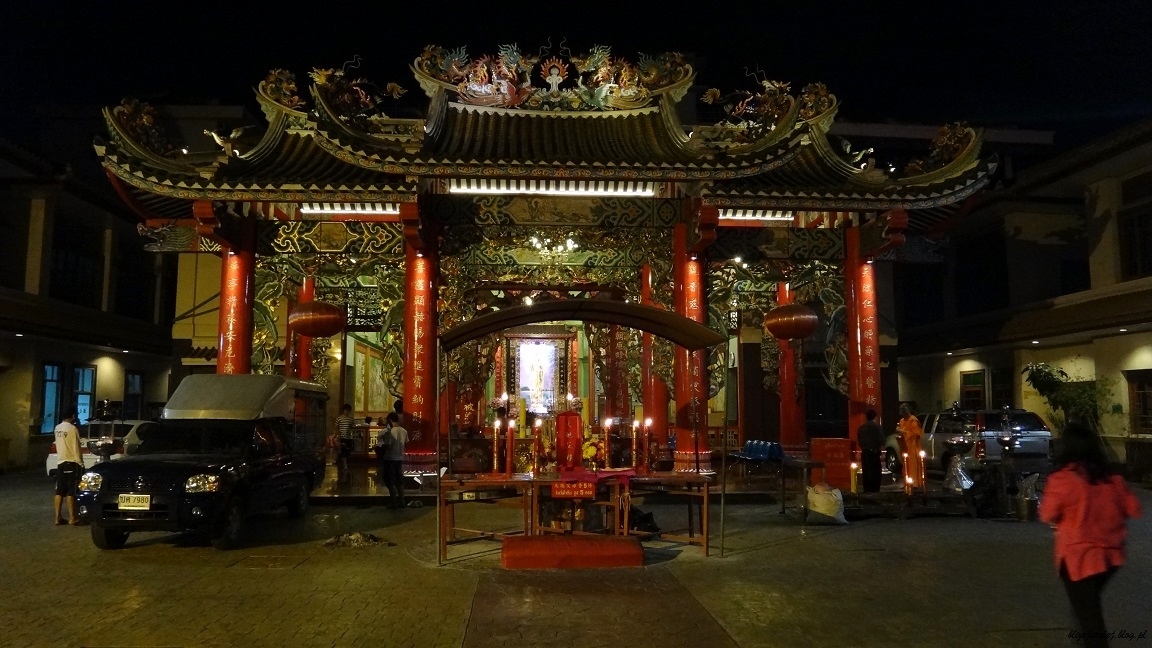 Na początek kierujemy się w poszukiwaniu hotelu do mekki backpackerskiej – Khao San Road. Jestem w innym świecie, chaos i wszystkie możliwe języki w jednym miejscu. Wszystko miga i świeci, a reklam jest tyle, że już kompletnie żadnej nie widać. Ulica ta, to ciąg straganów z pamiątkami, odzieżą i jedzeniem. Pomiędzy nimi kawiarnie, knajpy, bary, kluby muzyczne, salony tatuażu, piercingu i masażu. I co najważniejsze mnóstwo hoteli, pensjonatów i noclegowni. Zostajemy w trzecim pensjonacie do którego zaglądamy, karaluchy nie biegają stadami, znaczy jest w porządku. Szybki prysznic i wyruszamy w poszukiwaniu całkowicie nowych smaków. Na początek curry i kurczak w trawie cytrynowej – pycha! Spacerujemy po kolorowych i wibrujących uliczkach, skusimy się jeszcze na naleśniki z bananami i czekoladą (od tego momentu jestem ich fanką), a orzeźwiające, lokalne piwo Chang smakuje wyśmienicie…
Targowiska i bazary zaskakują ilością i różnorodnością produktów oraz cenami. Wiele artykułów jest po prostu śmiesznie tania. Większość rzeczy jest bezcenna, a to dlatego, że cena jest elastyczna… inna dla turysty, inna dla pozostałych – tu po raz pierwszy testuję umiejętności negocjacyjne.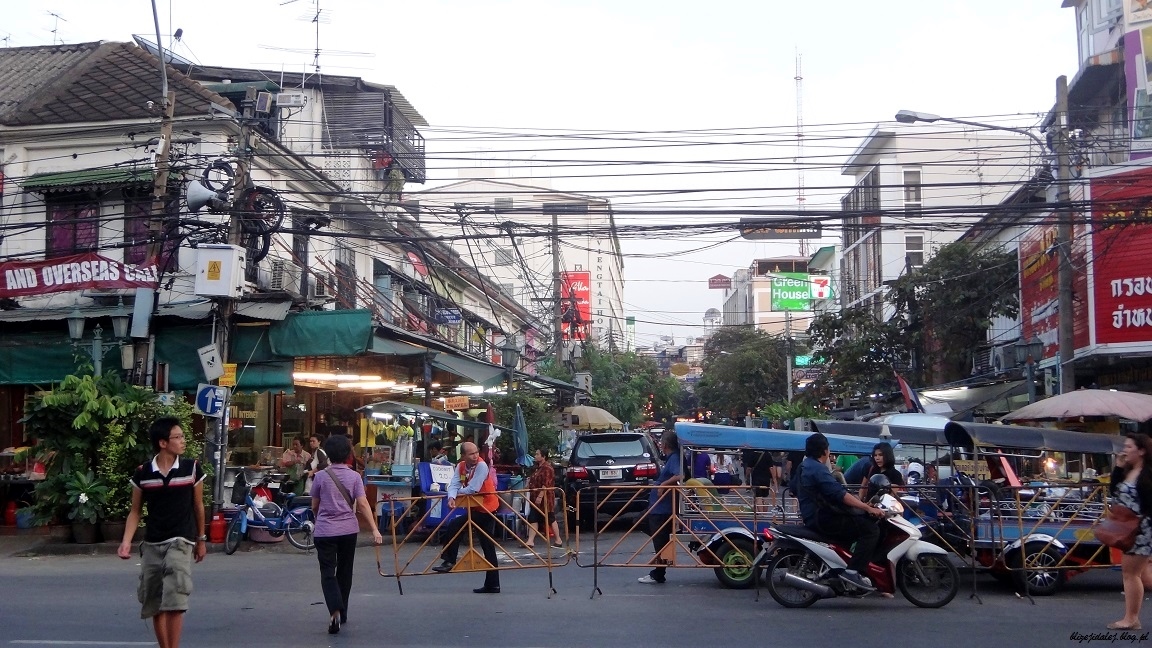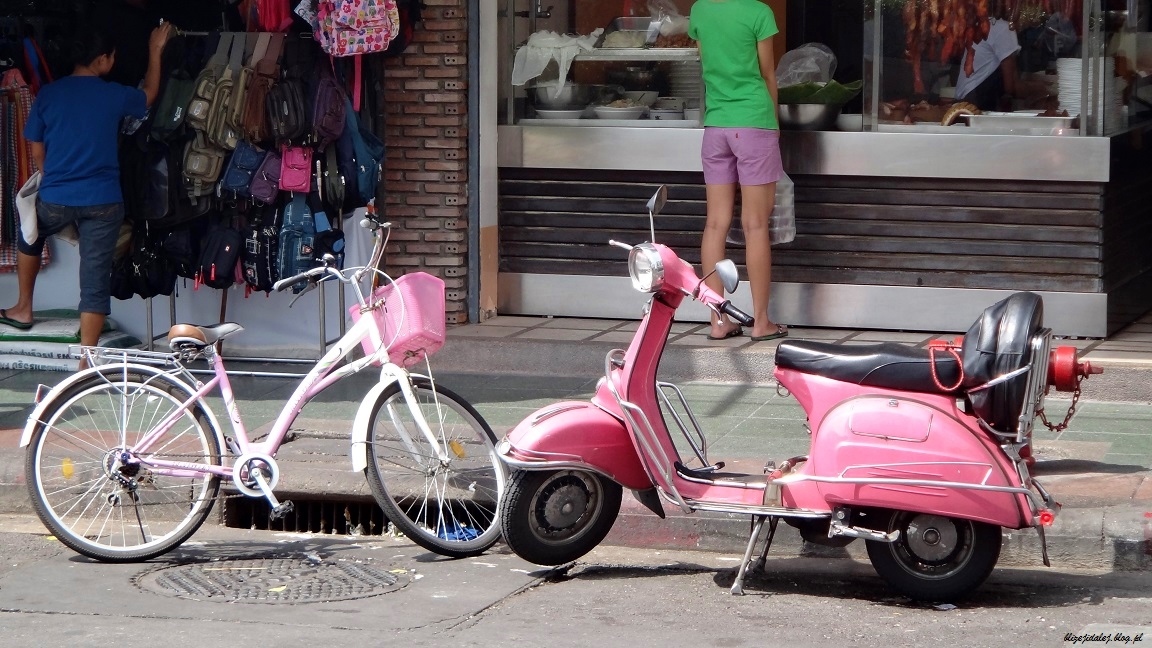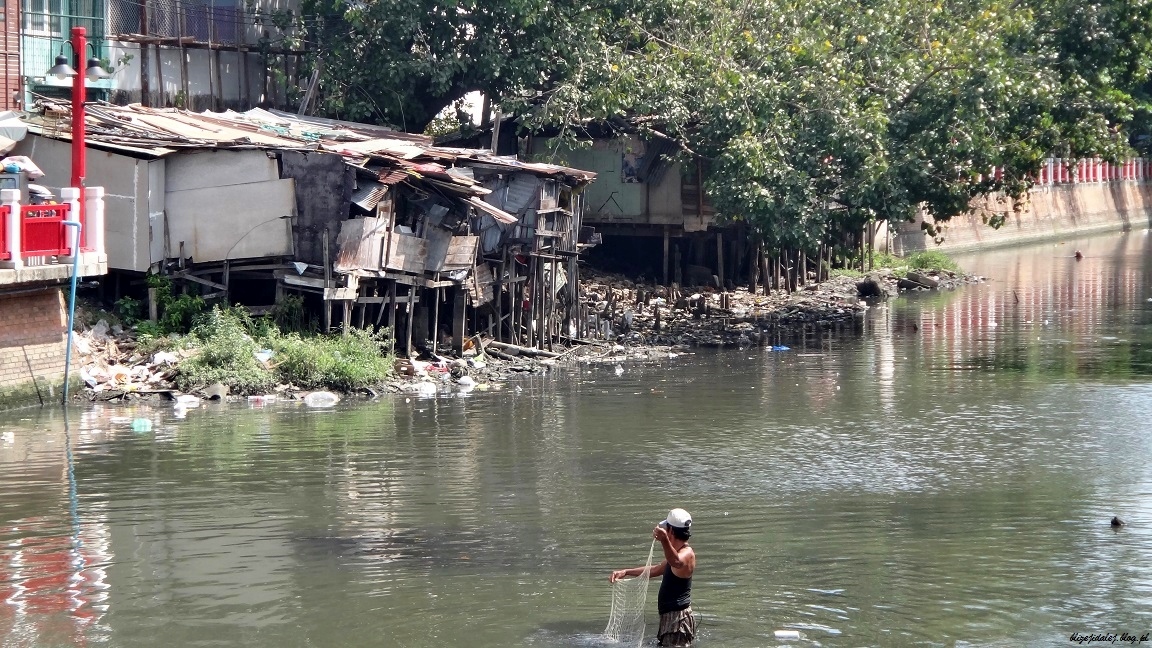 Dzielnica Pat Pong czyli erotyka za pieniądze, okazała się rozczarowaniem. Jadąc tam, chcieliśmy zobaczyć o co tyle szumu, na Khao San Road co chwilę ktoś nas zaczepiał i polecał taki lub inny lokal i ping-pong show… gdy dotarliśmy na miejsce okazało się, że jesteśmy na kolejnym wielkim bazarze wokół którego są rozsiane przybytki płatnej miłości. Azjatki w białych kozaczkach lub 15 centymetrowych szpilkach i mini spódniczkach zapraszają do wejścia. Zasada jest prosta, należy wejść, zamówić drinka i poczekać aż zacznie się striptiz lub inne show. Pokręciliśmy się trochę i postanowiliśmy, wchodzimy… byłam jedyną kobietą na sali, nie czułam się w tej roli komfortowo, a na przedstawienie trzeba było czekać około pół godziny, więc zrezygnowaliśmy z tej atrakcji. Szwendając się to tu, to tam przez przypadek trafiliśmy na ulicę, w której główną rolę grali panowie – w przeciwieństwie do pozostałych uliczek, tu nie świeciła ani jedna latarnia, szemrane towarzystwo, obserwacja każdego naszego kroku, atmosfera była gęsta. Źle trafiliśmy i jedyne czego oczekiwałam to jak najszybciej wycofać się na główną ulicę, na której jest mnóstwo światła i turystów.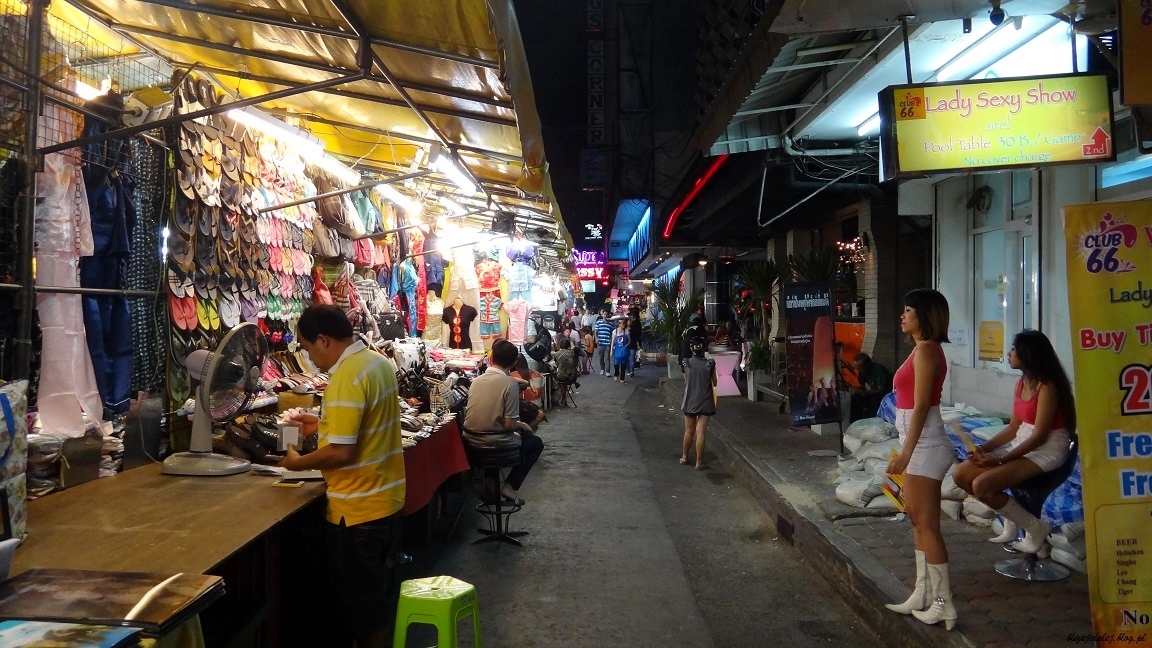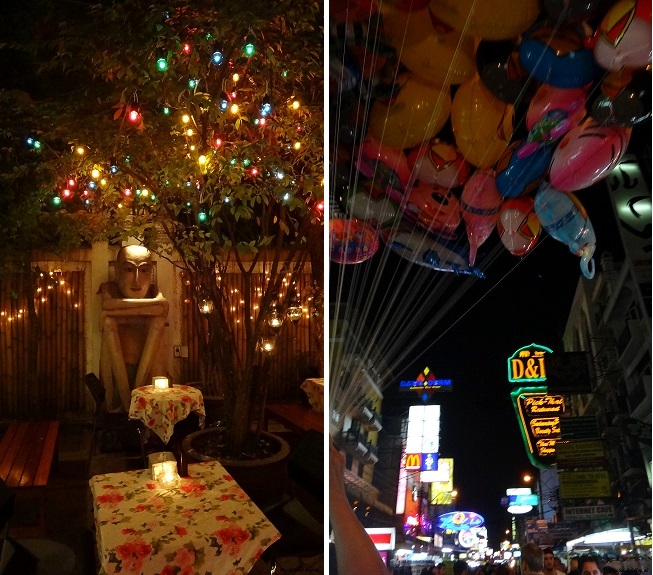 ---
You might also like