Z Medanu do Bukit Lawang postanowiliśmy jechać lokalnym busikiem. Najpierw trzeba było się wydostać z zatłoczonego i zakorkowanego Medanu. Później droga robiła się coraz węższa i bardziej wyboista. Mijaliśmy mniejsze i większe miasteczka, wsie, a wokół roztaczały się plantacje kokosowe i palmy kauczukowe. Nasz busik był przystosowany do przewozu dziewięciu osób, ale tak to działa tylko w Europie. Busikiem jechaliśmy w jakieś 20 albo i więcej osób… po drodze zabieraliśmy ludzi stojących na drodze i póki komuś udało się zamknął drzwi to znaczy, że wszystko gra i jedziemy dalej. Dodatkowo zabieraliśmy dzieciaki ze szkoły, które jednym sprawnym ruchem wskakiwały na dach. Palenie w trakcie podróży, jest naturalnym elementem i nikt się nikogo nie pyta o zgodę – w związku z tym w oparach i mgiełce dziwnie pachnącego tytoniu zmierzaliśmy do celu. Uwielbiam podróżowanie lokalnym transportem – pod koniec znaliśmy już praktycznie wszystkich :)
Podróżowanie po Sumatrze nie jest łatwe, przejazd z Medanu do Bukit Lawang pomimo tego, że te dwa miasta dzieli tylko 100km zajęło nam ponad cztery godziny. Wysiedliśmy na parkingu zaraz obok miejscowego bazaru i ponownie rozpoczęła się walka o wydostanie się z gąszczu natrętnych kierowców, którzy już, natychmiast zapakują nasze bagaże i zawiozą nas do wskazanego hotelu. Nie, nie, nie… i w tym momencie, jakiś gość na motorze pyta się czy mamy tak i tak na imię, oraz że pomoże nam się dostać do naszego hotelu – jasne! Nikogo nie uprzedzaliśmy o której będziemy, więc nie wierzymy w ani jedno słowo i standardowo mówimy: nie! Nigdzie nie jedziemy z tym człowiekiem.  Udało się! Wyrwaliśmy się z tłumu i samodzielnie z plecakami idziemy do hotelu. To jest nasz pierwszy dłuższy stop i mamy zarezerwowany hotel a dokładniej apartament dla nowożeńców w Jungle Inn. Przyznaje, że troszkę zaszaleliśmy… ale to w końcu podróż poślubna!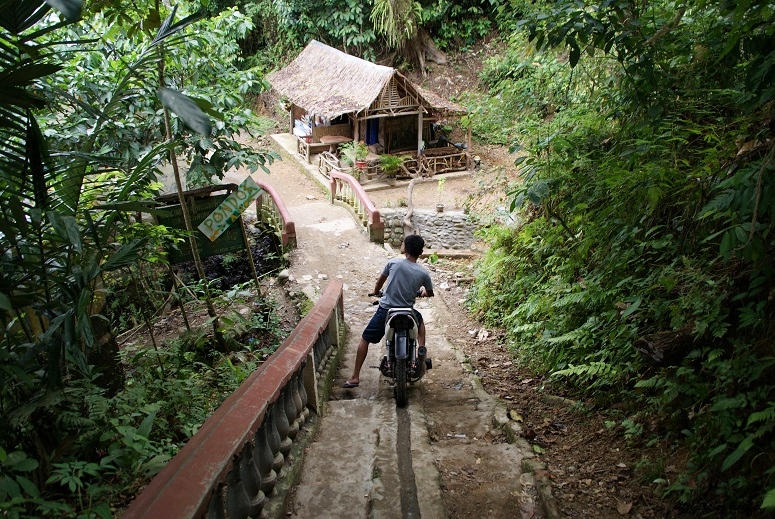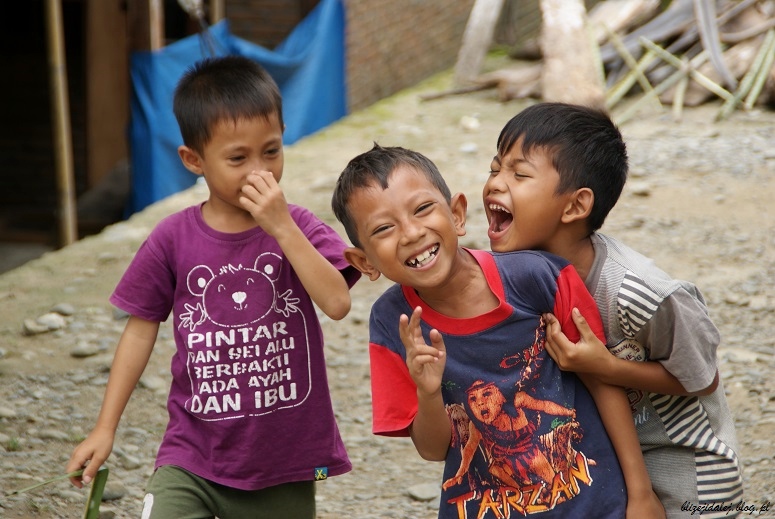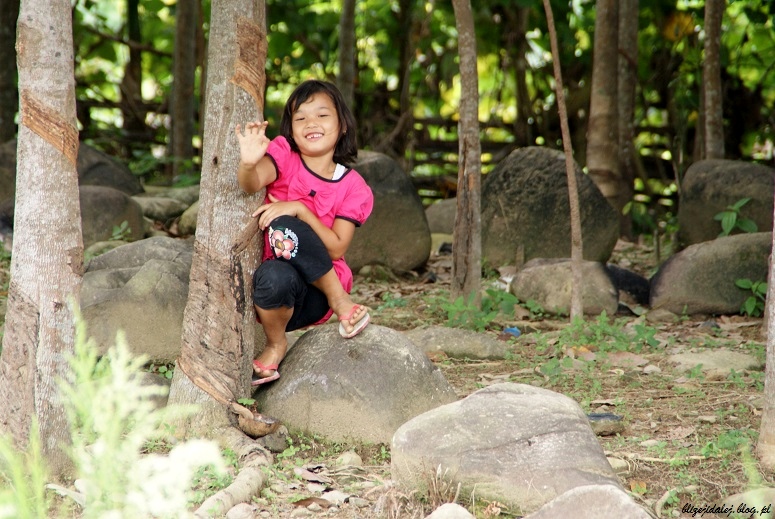 Idziemy, idziemy i idziemy… gorąco strasznie, pot spływa coraz większymi strużkami, plecaki coraz bardziej ciążą, ale jak zawsze jesteśmy dzielni. Jest to małe miasteczko, więc nasz hotel nie może być daleko – nic bardziej mylnego, okazuje się, że jest dokładnie po drugiej stronie miasta, jak na złość. I jak mam już serdecznie dość tego przymusowego spaceru (przecież miało być blisko!), podjeżdża do nas jakiś człowiek na motorze i pyta czy my to my z imienia i nazwiska. Jak potwierdzamy, to cały uradowany informuje nas, że jest z hotelu Jungle Inn i przyjechał na polecenie szefa, żeby nam pomóc. Jak się okazuję, do hotelu jest jeszcze dobrych kilkanaście minut marszu… Wow! Już nam się podoba – jeszcze nikt, nigdy po nas nie wyjechał z własnej dobrej woli… Pozbawieni plecaków od razu jesteśmy w lepszym humorze, rozglądamy się z zainteresowaniem – miejscowi się do nas uśmiechają i co chwilę słyszymy z ust tutejszej młodzieży piosenkę "Welcome to the jungle" :) Jest klimat, jest! Jesteśmy na miejscu czyli w środku dżungli, na samym końcu wioski. Pokój mamy na samym szczycie wąwozu – apartament dla nowożeńców z widokiem na rzekę Bohorok, tuż obok wodospad, cudowny taras z zachęcająco wiszącym hamakiem, no po prostu pięknie.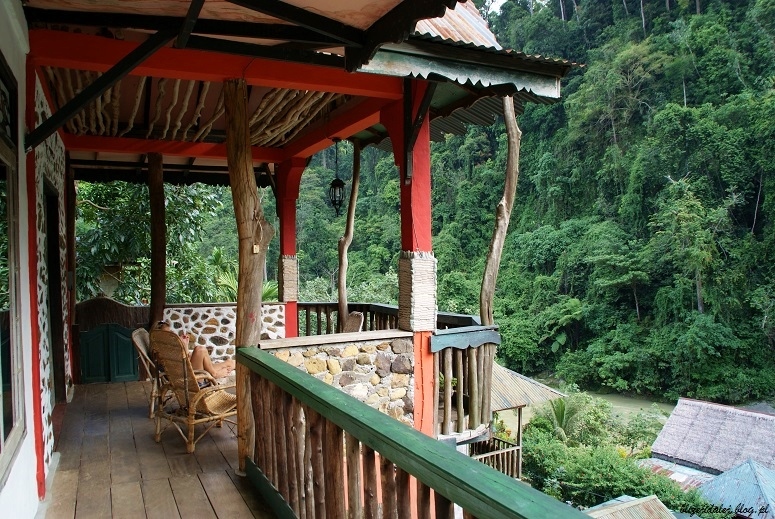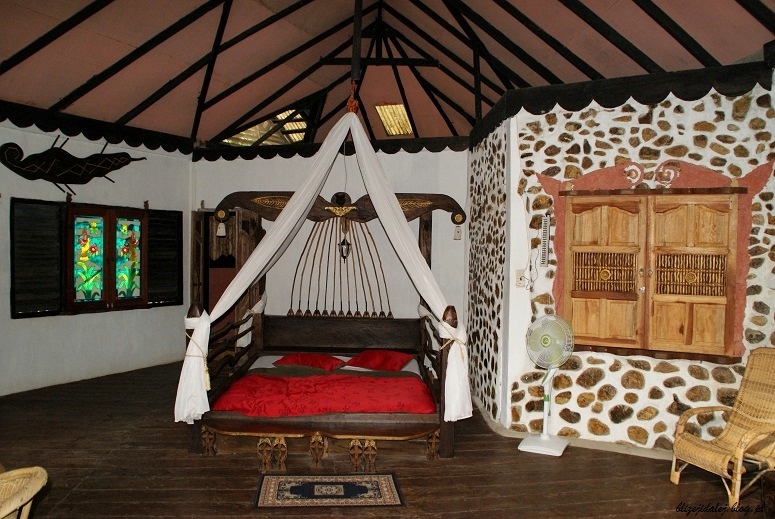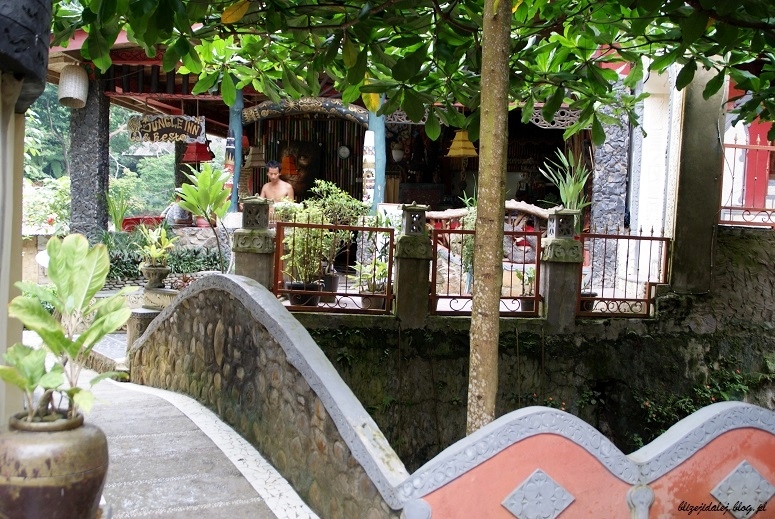 Po wszystkich zachwytach nad naszym lokum na najbliższe dwa, a może trzy dni wybraliśmy się na spacer po okolicy. Na początek zeszliśmy uregulować płatność i tu ups… pamiętacie jeszcze tego gościa z parkingu, co po imieniu do nas mówił i chciał nas zawieść do hotelu. Kurcze, trochę głupio wyszło – okazało się, że to sam właściciel. To dlatego następny gość od razu potwierdzał imię i nazwisko, żebyśmy mieli pewność, że to nie ściema ;) No cóż, bywa i tak – na szczęście szef wyszedł z założenia, że się nie zorientujemy i ani słowem o zajściu nie wspomniał… I tak, wyszliśmy na jedzonko i rekonesans.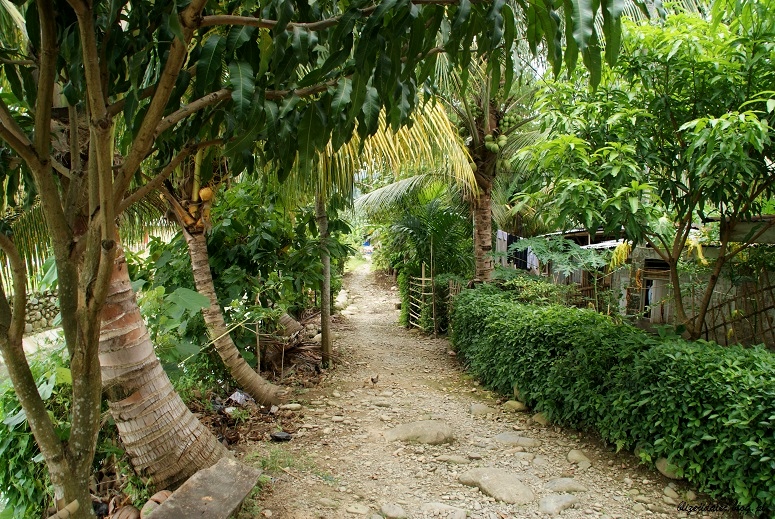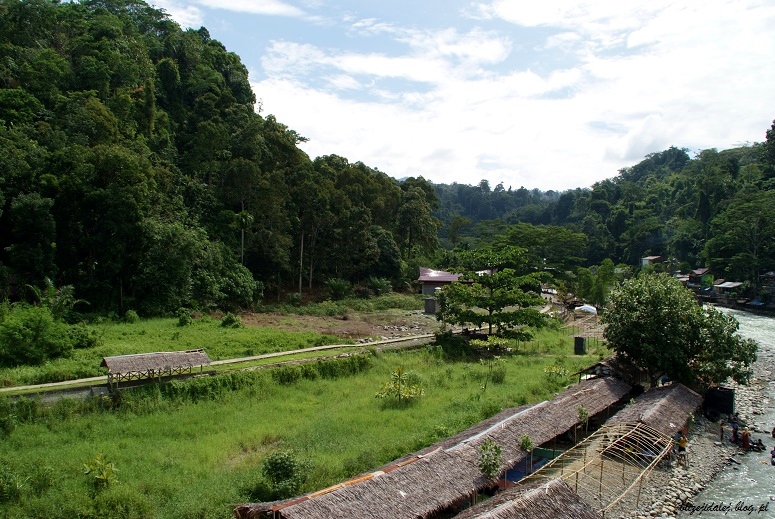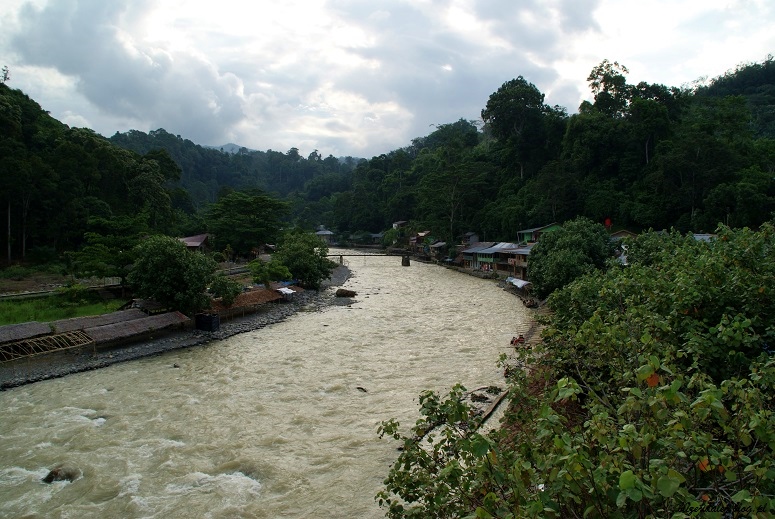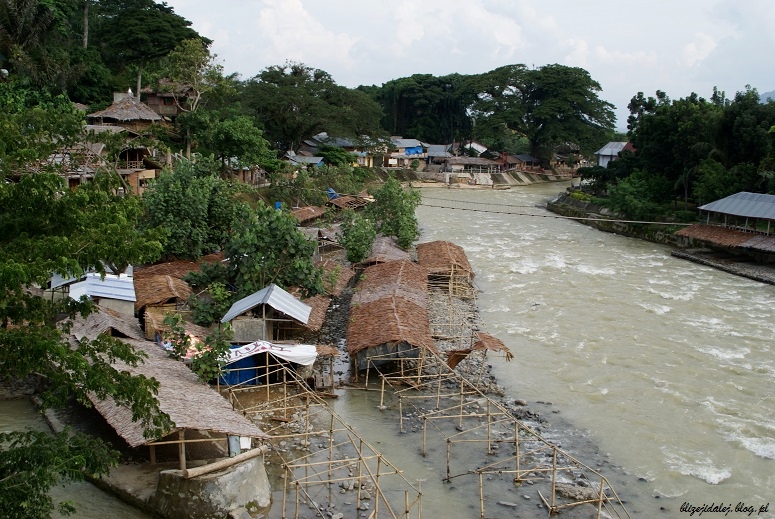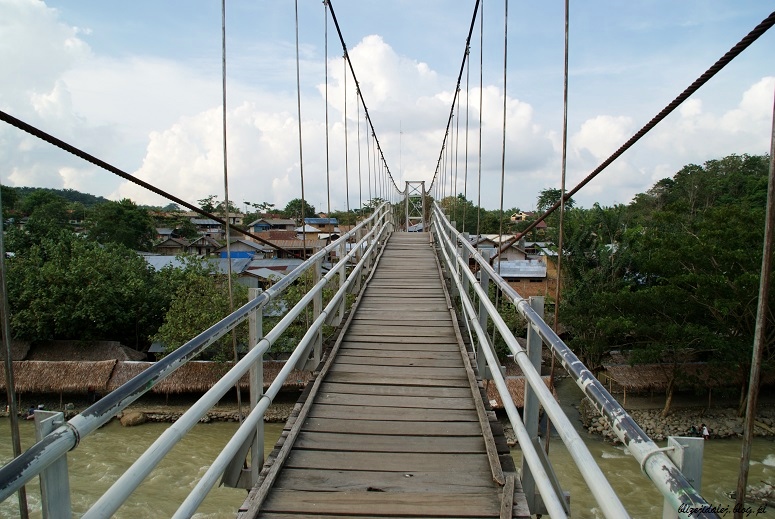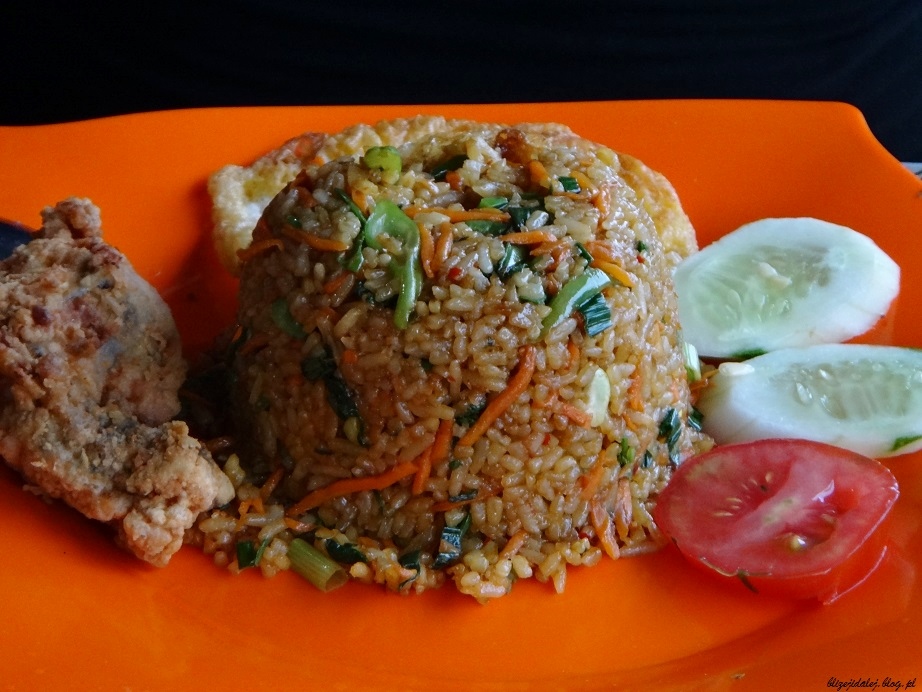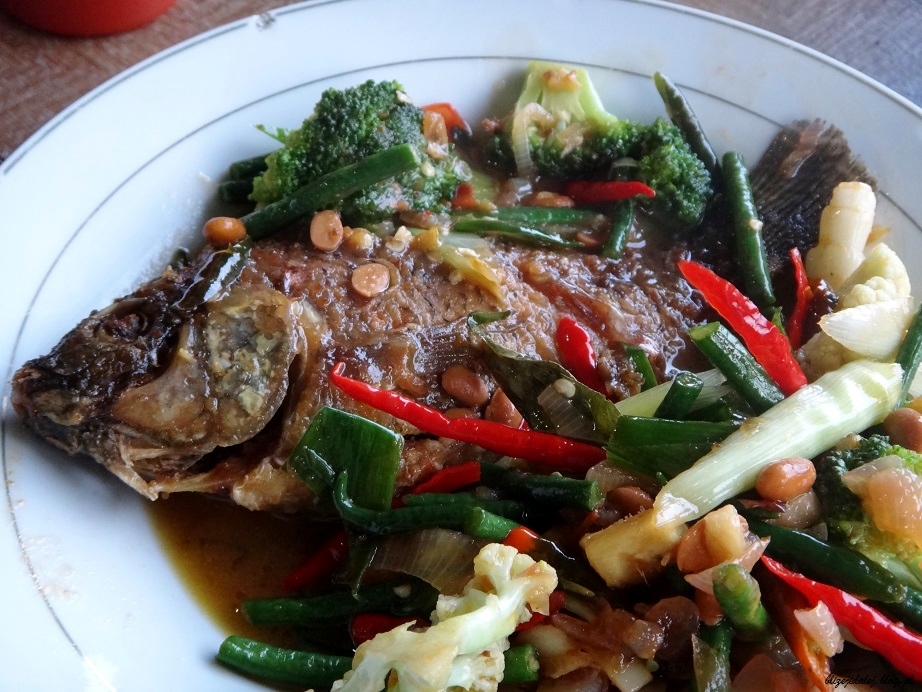 Mostem przeszliśmy na drugą stronę miasteczka, gdzie rozpoczyna się dżungla – taka mocno zaadaptowana na potrzeby turystyczne, ale jednak dżungla :)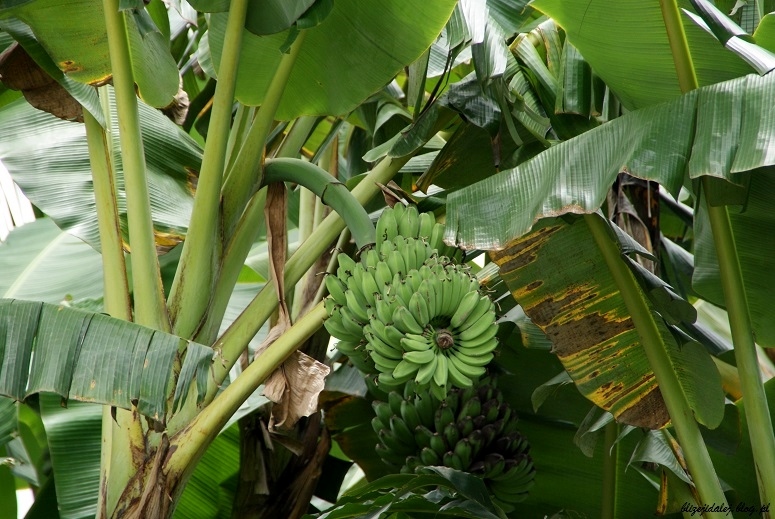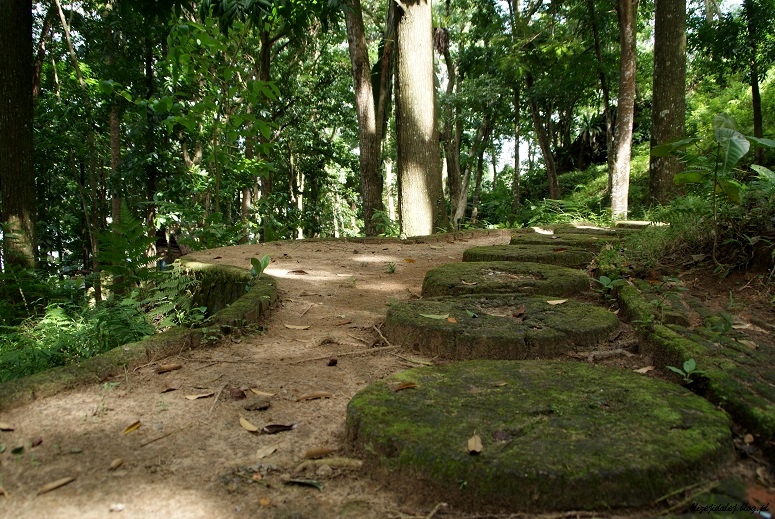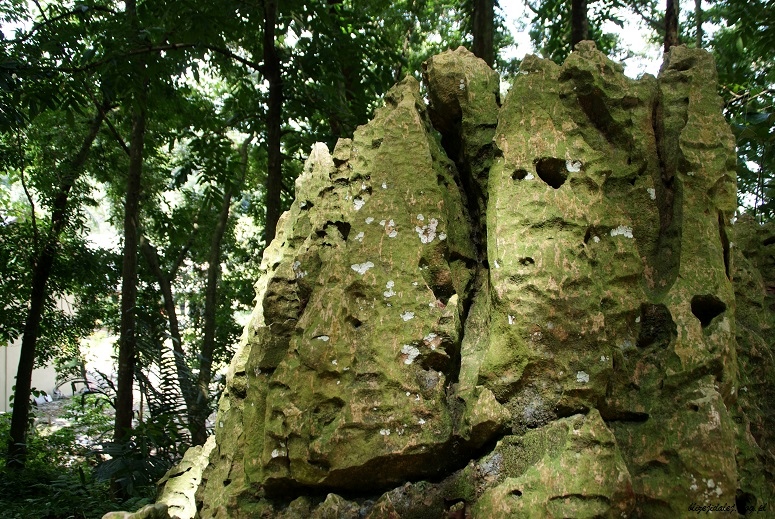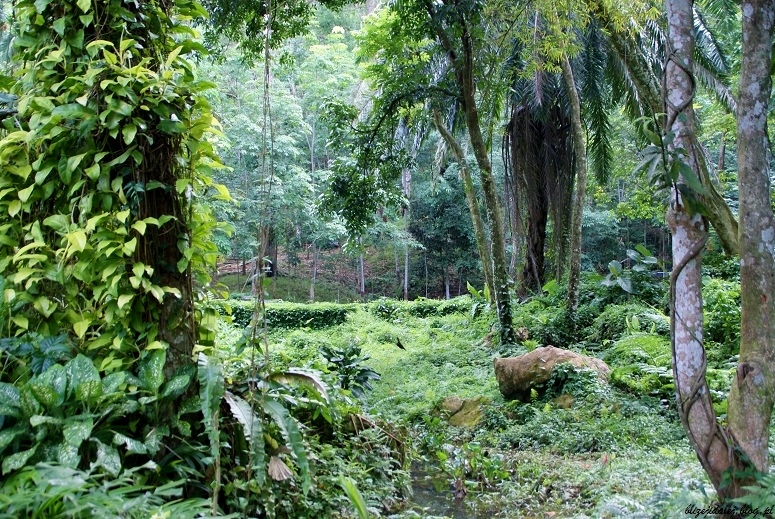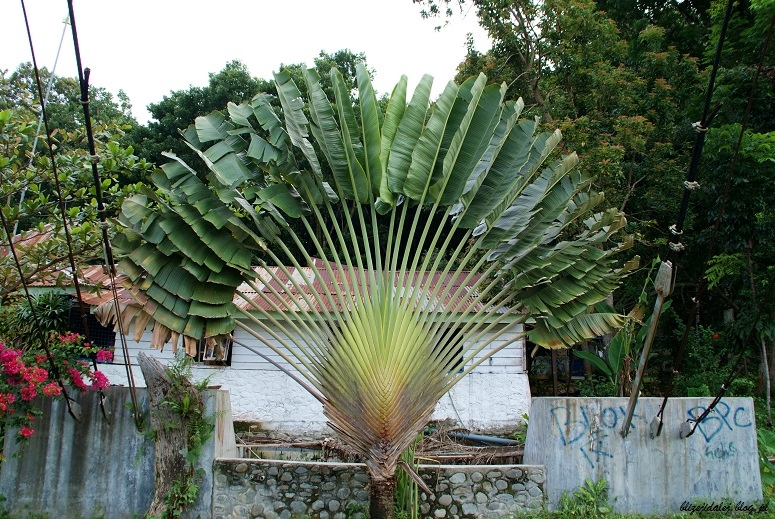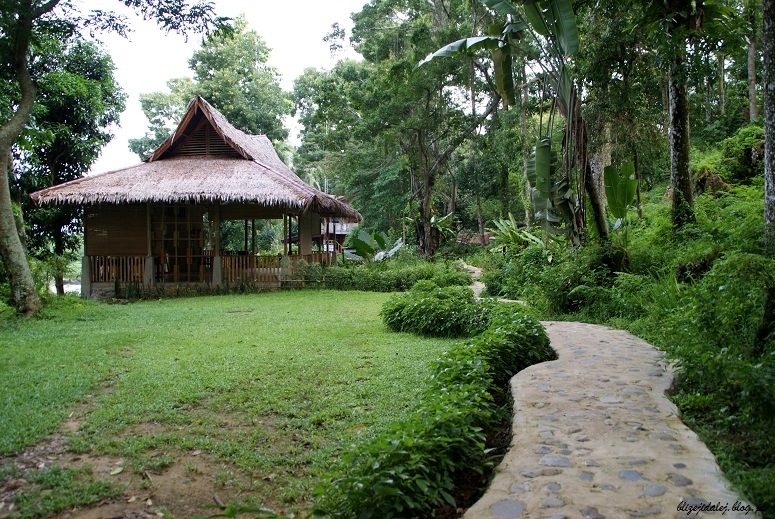 Dzisiejszy dzień był super, pełen wrażeń i uśmiechu. Chyba jednak będzie mi się tu podobać :) Na wieczór zaplanowaliśmy bardzo oryginalną atrakcję, czyli odpoczynek na tarasie z zimnym, lokalnym piwkiem w ręku…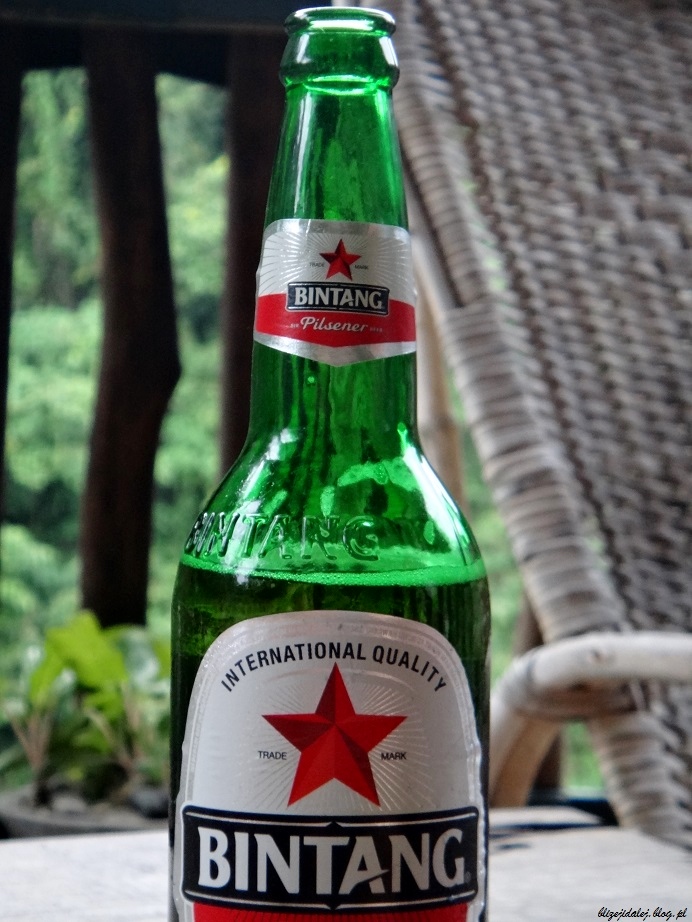 Nie mogę nie wspomnieć o naszych szalonych, pierwszych gościach. Wiem, wiem w dżungli jestem, więc małpy muszą być… na szczęście znakomita większość nie była wredna i złośliwa. A wielki gekon z prędkością światła zwiał za lustro w łazience ;)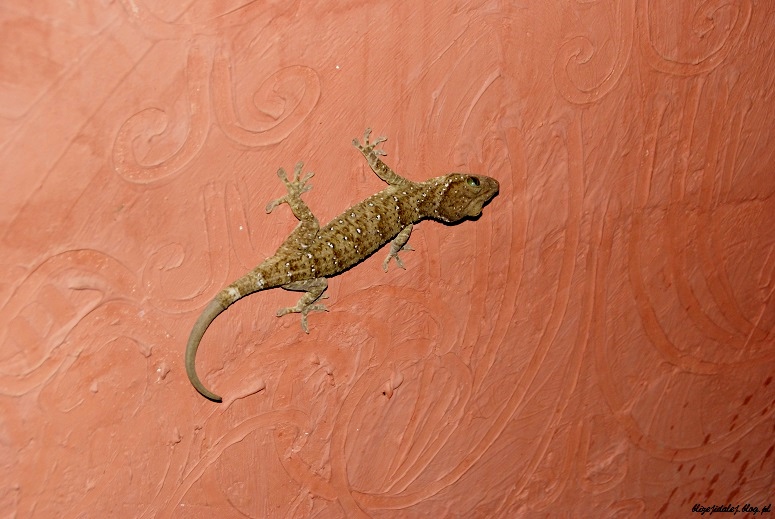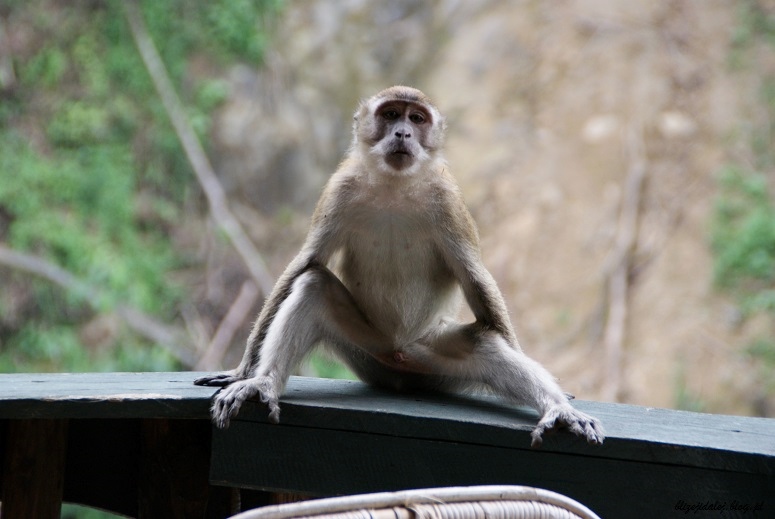 Wieczorem spotykamy się z Przewodnikiem, aby ustalić szczegóły dotyczące trekingu. Jest opcja 1,2 i 3 dniowego wyjścia w dżunglę… co jak co, ale spanie w dżungli zupełnie mnie nie przekonuje, więc decydujemy się na jednodniową wyprawę. Opiekun wspomina, że nie może dać nam gwarancji, że zobaczymy orangutany, ale to chyba naturalne, skoro nie trzymają ich w klatkach… Wg wstępnego planu w dżungli spędzimy 6-7h z małą przerwą na posiłek zagwarantowany przez organizatorów, a na zakończenie rafting. Pod koniec wspomina jeszcze aby przygotować długie spodnie (inne niż jeansy) oraz trapery za kostkę. Hmm, chyba jesteśmy nieprzygotowani – mamy jeansy i trampki, które raczej nie przypominają buciorów za kostkę. Jednak bądźmy szczerzy, czy na jeden dzień wycieczki zabralibyśmy trapery – zdecydowanie nie, bo potem trzeba je wszędzie targać ze sobą, a to dodatkowe kilogramy i bezcenne miejsce w plecaku.
---
You might also like