Uwielbiam Bałtyk zimą! Nie często zdarza się, że zawitam nad morze w środku zimy, jednak jak już jestem to cieszę się jak dziecko :) Przyprószone śniegiem plaże, puste aż po horyzont, skute lodem pomosty czy chmurne niebo które dodaje charakteru…. wiem, wiem i nie zaprzeczam, że potężne wietrzysko zazwyczaj urywa głowę i dodatkowo odejmuje kilka stopni z i tak już rześkiej atmosfery, ale to też ma swój urok!
Na zimowy, przedłużony weekend za cel obraliśmy Golden Tulip Gdańsk Residence usytuowany w dzielnicy Jelitkowo tuż obok długiej, piaszczystej plaży :) Dostaliśmy pokój na pierwszym piętrze, słoneczny i przestronny. Hotel składa się z wielu osobnych, dwupiętrowych budynków – takie jakby osiedle hotelowe ;)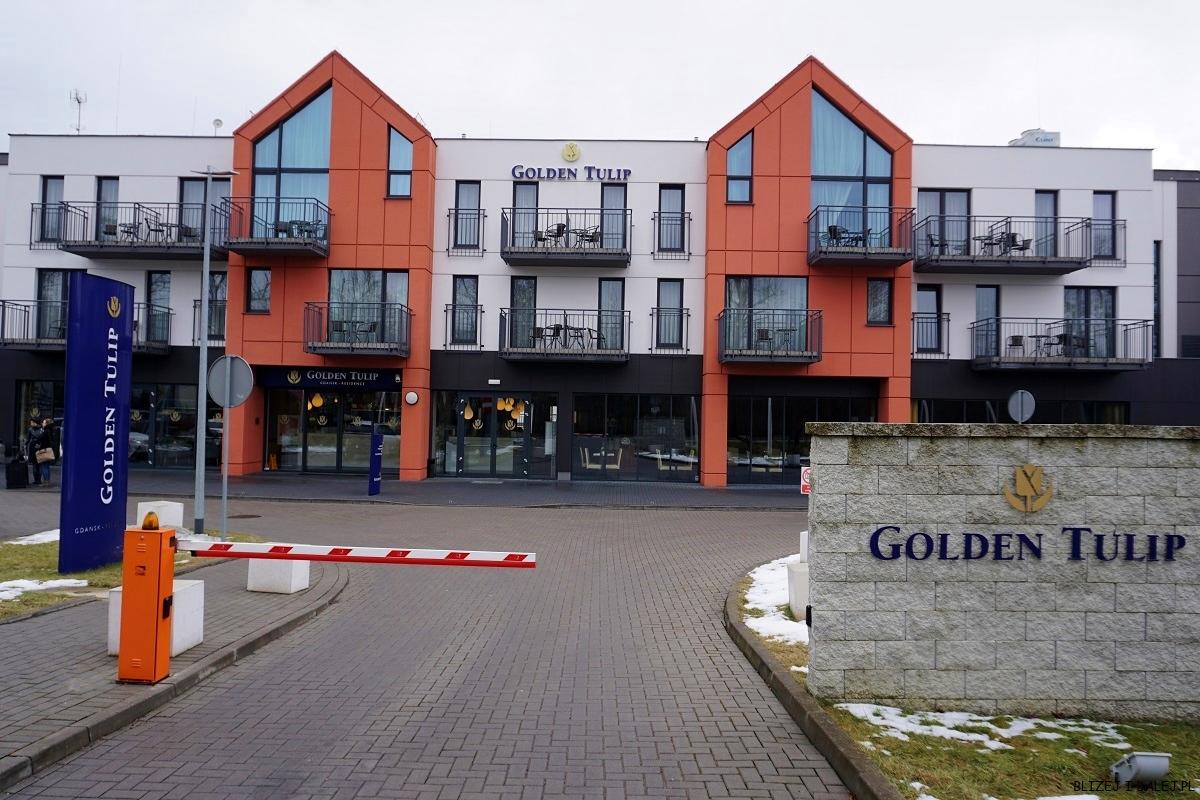 Pokój utrzymany w minimalistycznej formie, w szaro – niebieskich barwach z meblami utrzymanymi w ciemnym brązie… nawet jak dla mnie, był on naprawdę bardzo minimalistyczny. Apartament składa się z pokoju wypoczynkowego połączonego z jadalnią i kuchnią, pomysłowo ukrytą w meblościance, do tego osobna sypialnia i balkon, w lato bezcenny :)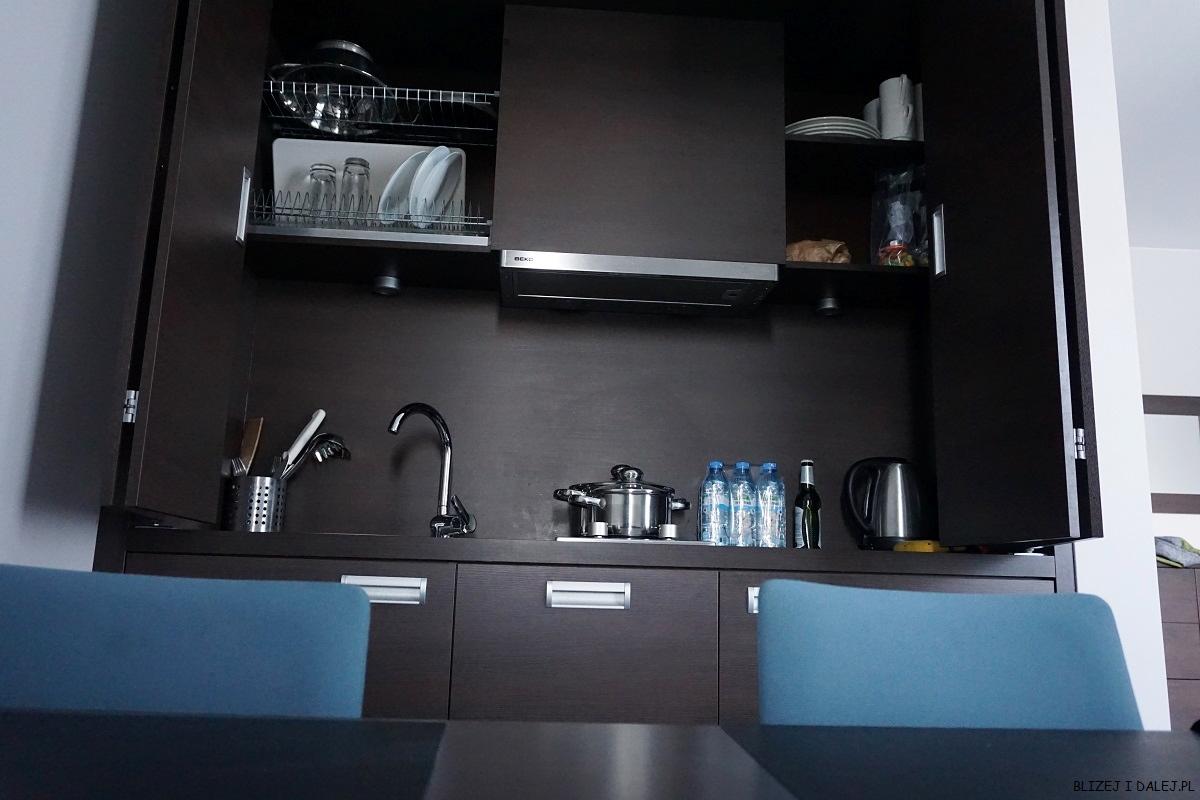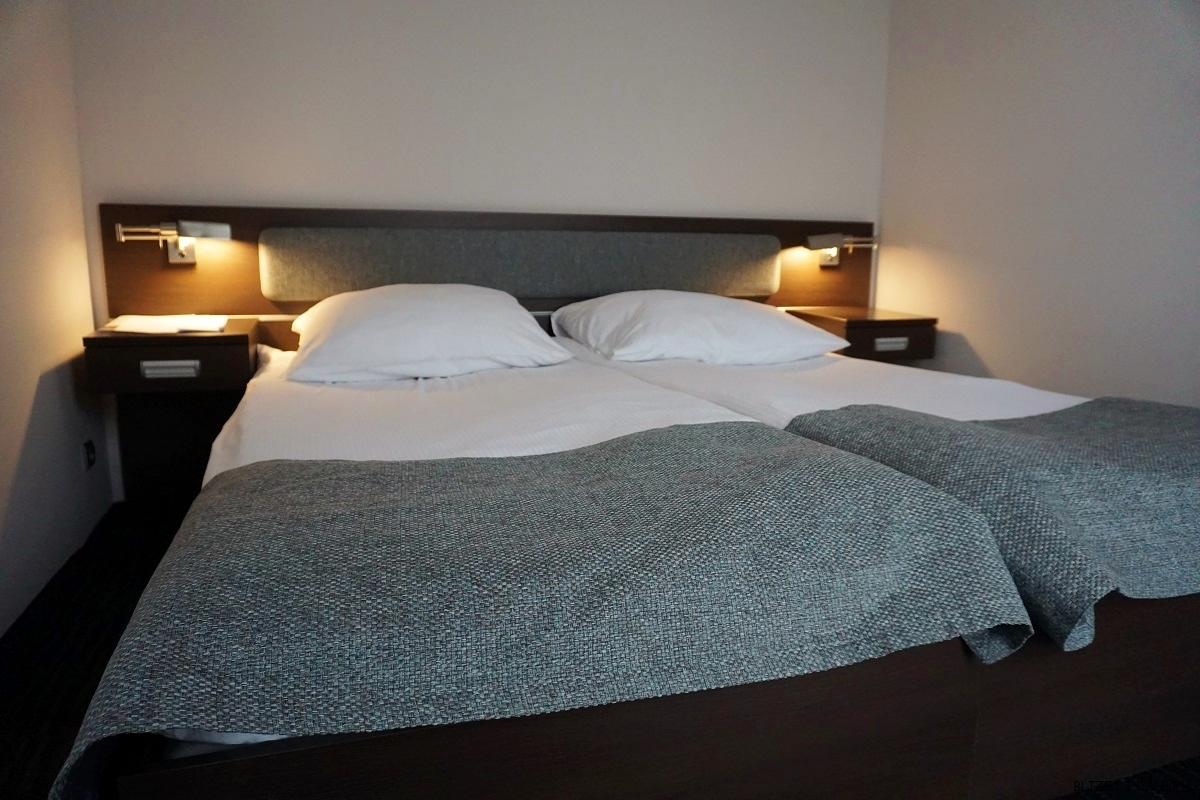 Na śniadanie tak jak i na basen należy udać się do głównego budynku – śniadanie podawane jest w restauracji tuż obok Recepcji. Duży wybór dań, na ciepło czy na zimno każdy powinien coś znaleźć dla siebie. Łasuchy także nie będą zawiedzione a do tego dobra kawa! Tak to można dzień zaczynać codziennie :)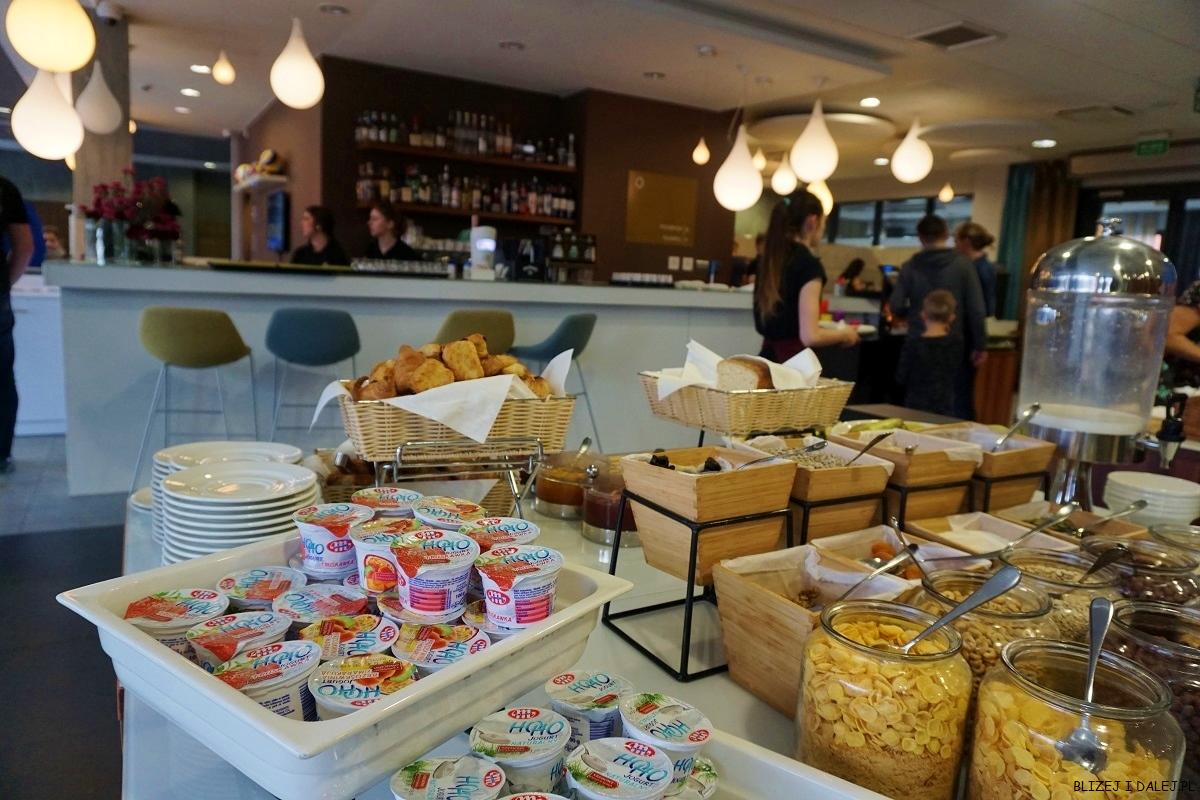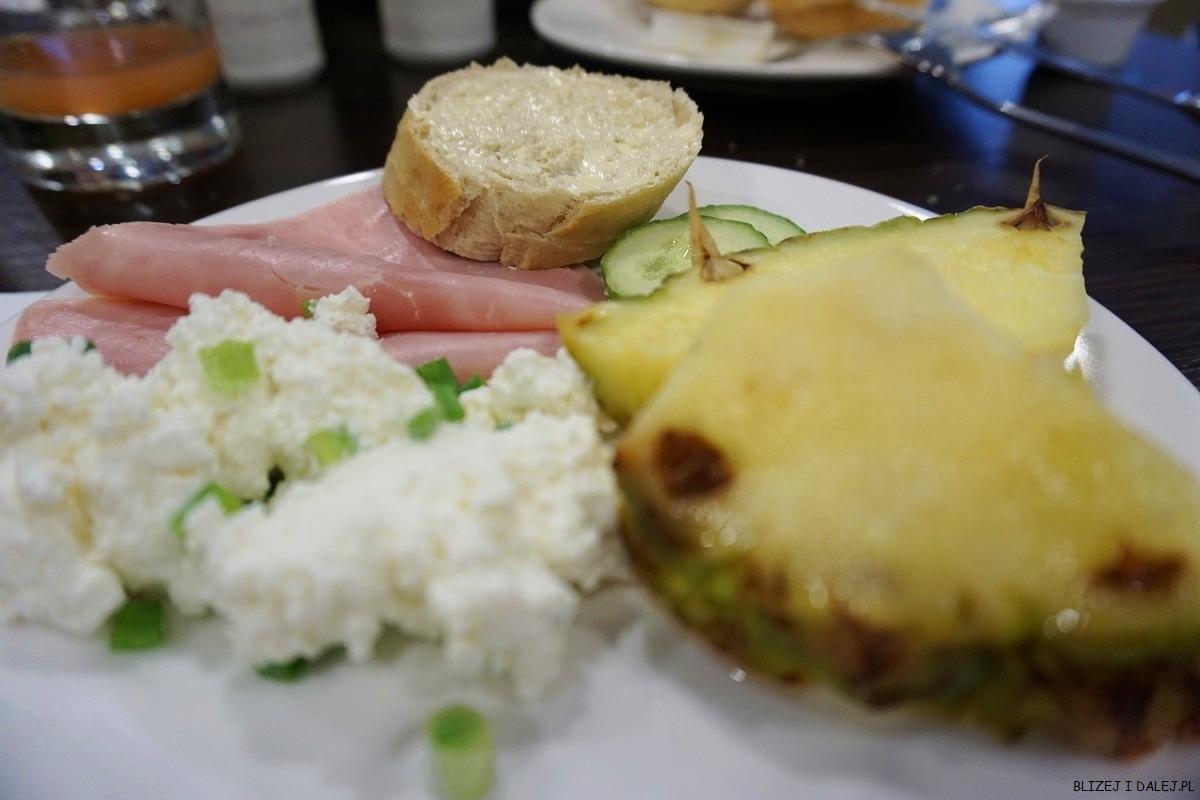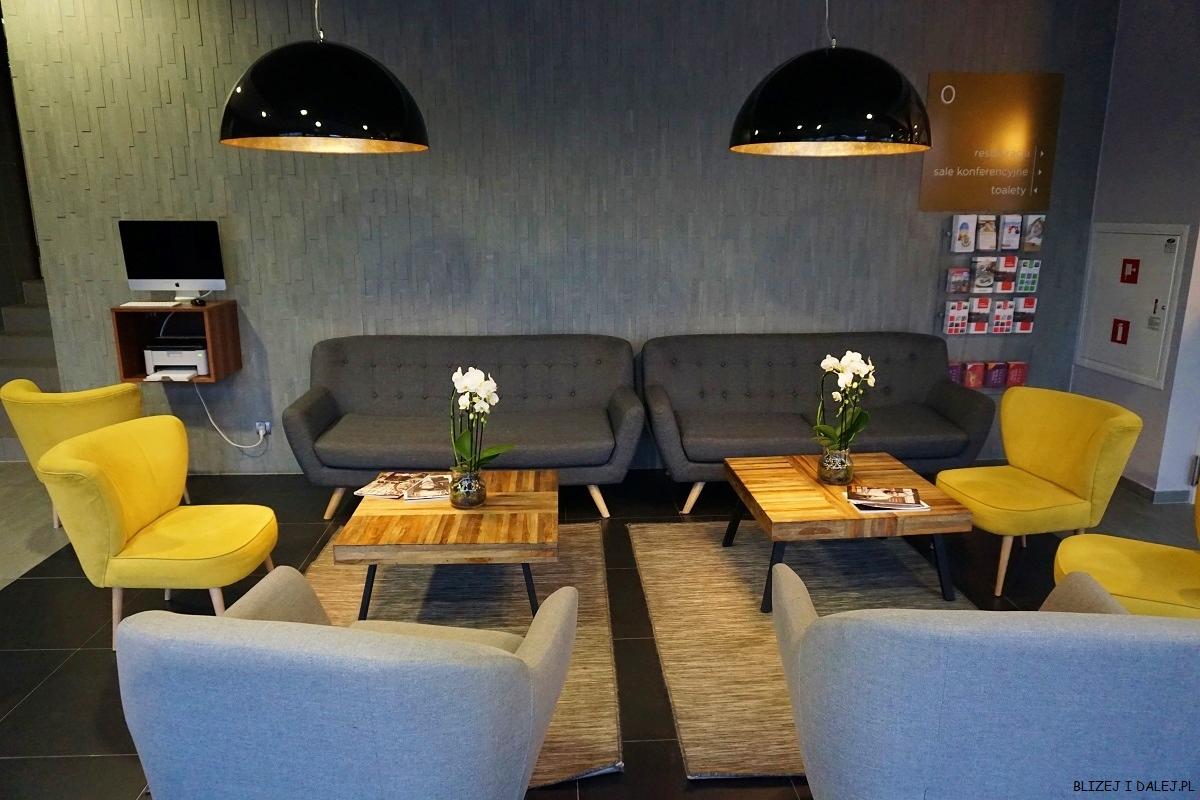 Hotel dysponuje strefą SPA w której można skorzystać z krytego basenu, brodziku dla maluchów i jacuzzi – przyznaję, że wielkością strefy basenowej byłam lekko rozczarowana, gdyż na tak duży obiekt hotelowy jest on bardzo niewielki… Na szczęście w naszym terminie nie było dużo osób, więc z przyjemnością korzystaliśmy z jacuzzi i z saun – jest sucha i parowa – także niewielkie, ale po mroźnych spacerach to sama przyjemność! :)
I tu jeszcze ważna uwaga – jako że w lato temat jest niezauważalny lub tylko lekko uciążliwy tak przy minus 10 na zewnątrz robi się kłopot… o czym mówię? O braku połączenia między poszczególnymi budynkami, więc aby przemieścić się na śniadanie czy do strefy basenowej trzeba wyjść na zewnątrz! A to znaczy że należy choć trochę wysuszyć włosy i ubrać na siebie te kilka warstw pamiętając o czapce/kapturze, kurtce i buciorach – nie to, żeby jakoś mega to przeszkadzało, jednak jest to punkt o którym należy pamiętać decydując się na odwiedziny w zimniejszych miesiącach.
Teren wokół hotelu zadbany, codziennie ekipa sprzątająca dbała o porządek na obiekcie. Kilkadziesiąt metrów od hotelu jest super plaża, ścieżki spacerowe i rowerowe prowadzące z jednej strony do Sopotu a z drugiej do centrum Gdańska. Restauracje, smażalnie ryb i malutkie sklepiki wokół – kameralne miejsce, przynajmniej poza sezonem ;)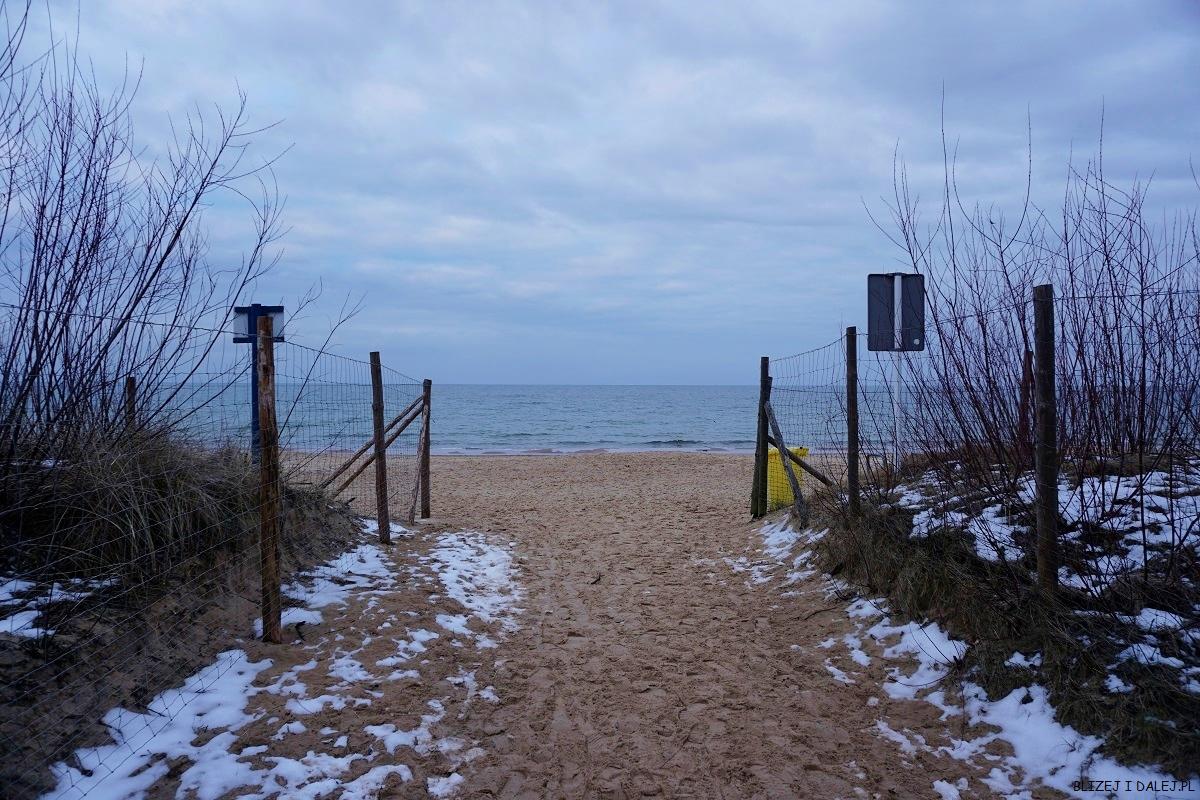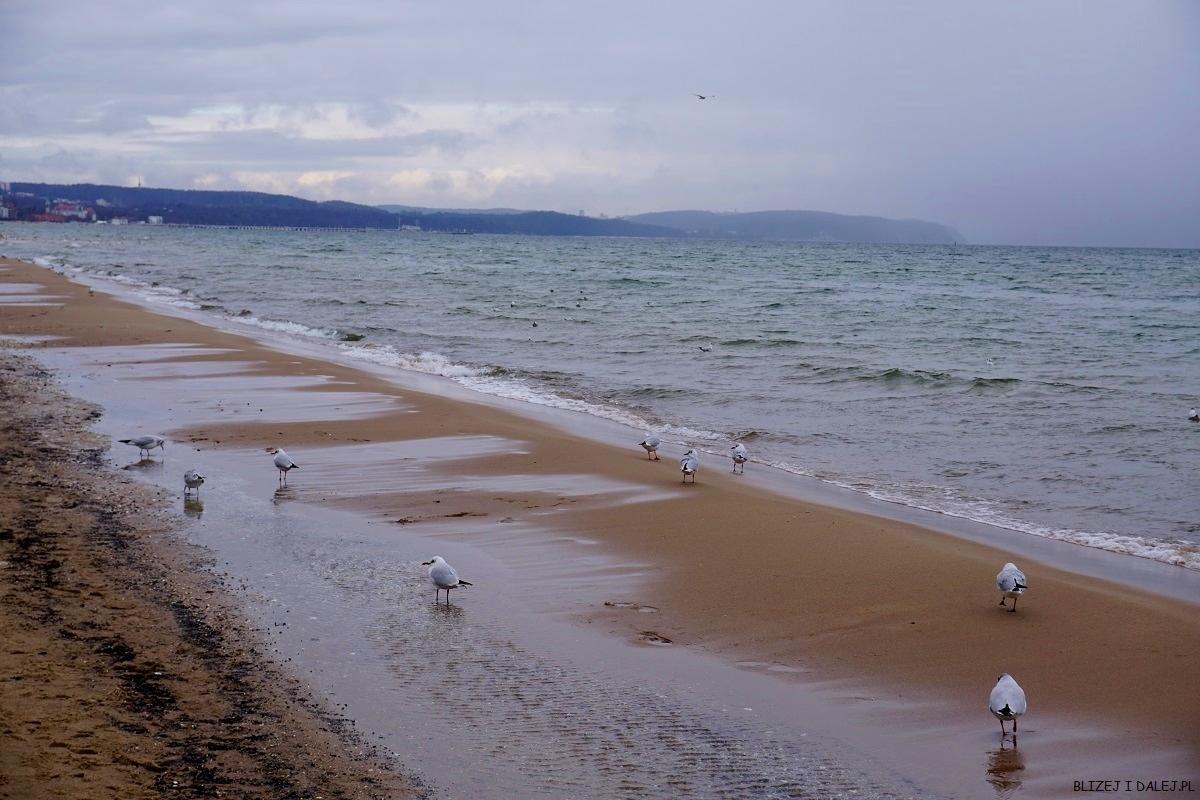 Z uwagi na to, że należę do tej mocno zmarzłej części społeczeństwa jestem przygotowana na zimno z 10 stopni większe niż faktyczne ;) Wychodząc na spacer zakładam na siebie wszystko albo prawie wszystko co ze sobą przywiozłam, a jest tego całkiem duży bagaż! Na spacer zakładam bieliznę termiczną, zakolanówki i dodatkowo grube skarpety – można się domyśleć jak wygląda reszta… wyglądam jak bałwanek ale za to śmiało mogę spacerować bez spoglądania na zegarek i to zimnolubny mąż zazwyczaj pierwszy mówi że zimno :)
Zimowych, zbłąkanych turystów nad morzem zazwyczaj wielu nie ma – wiadomo, znakomita większość wypoczywa w górach! :) A Gdańsk o każdej porze roku prezentuje się znakomicie – sami zobaczcie :)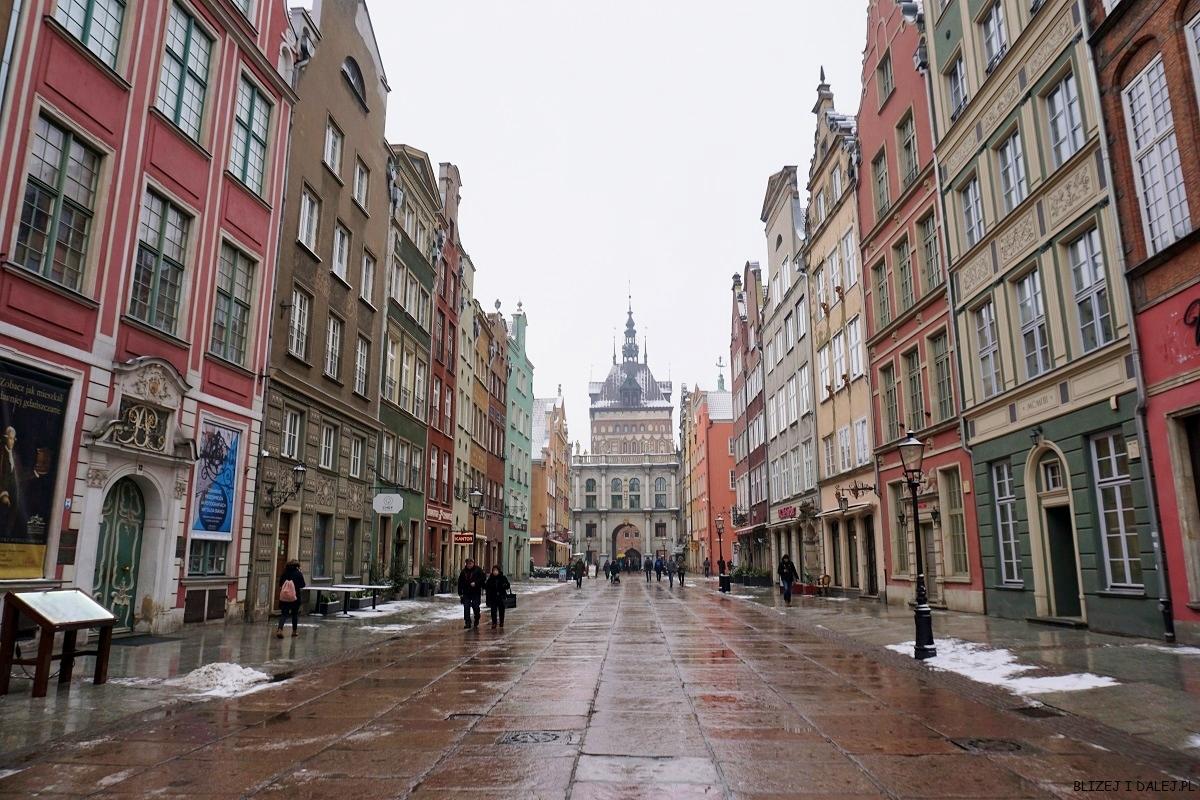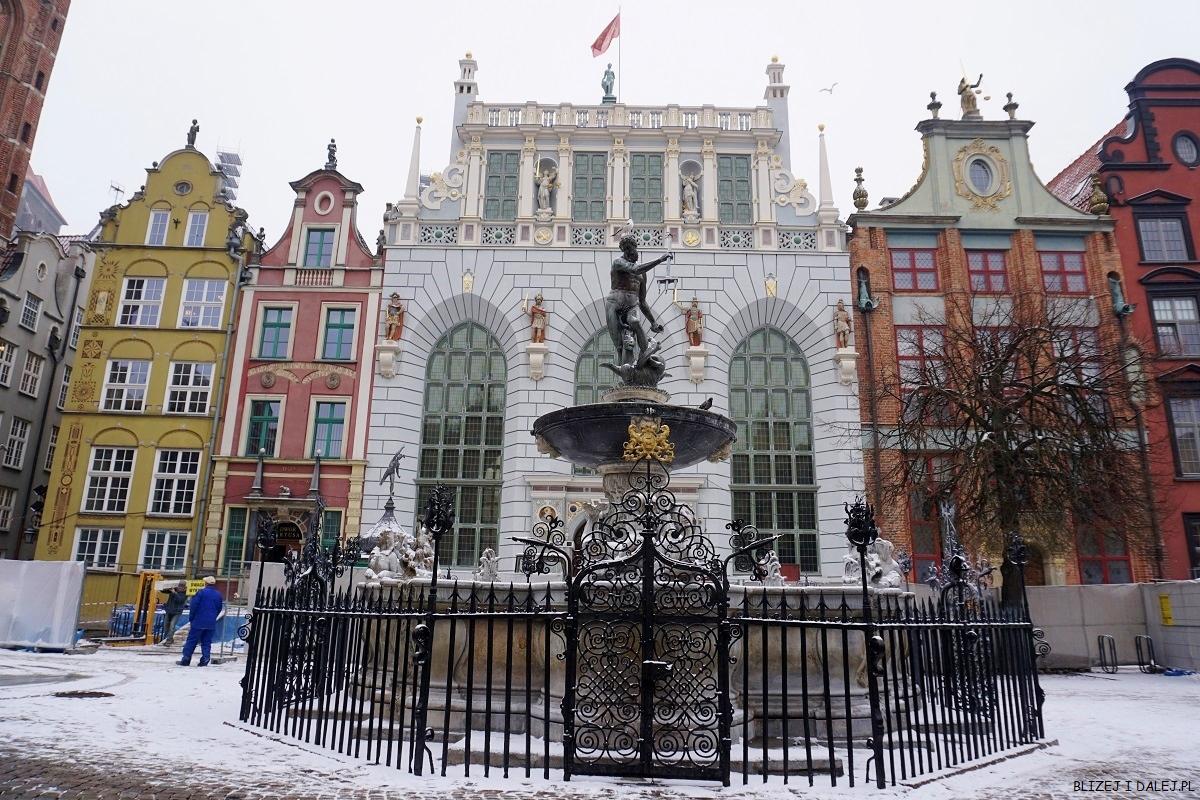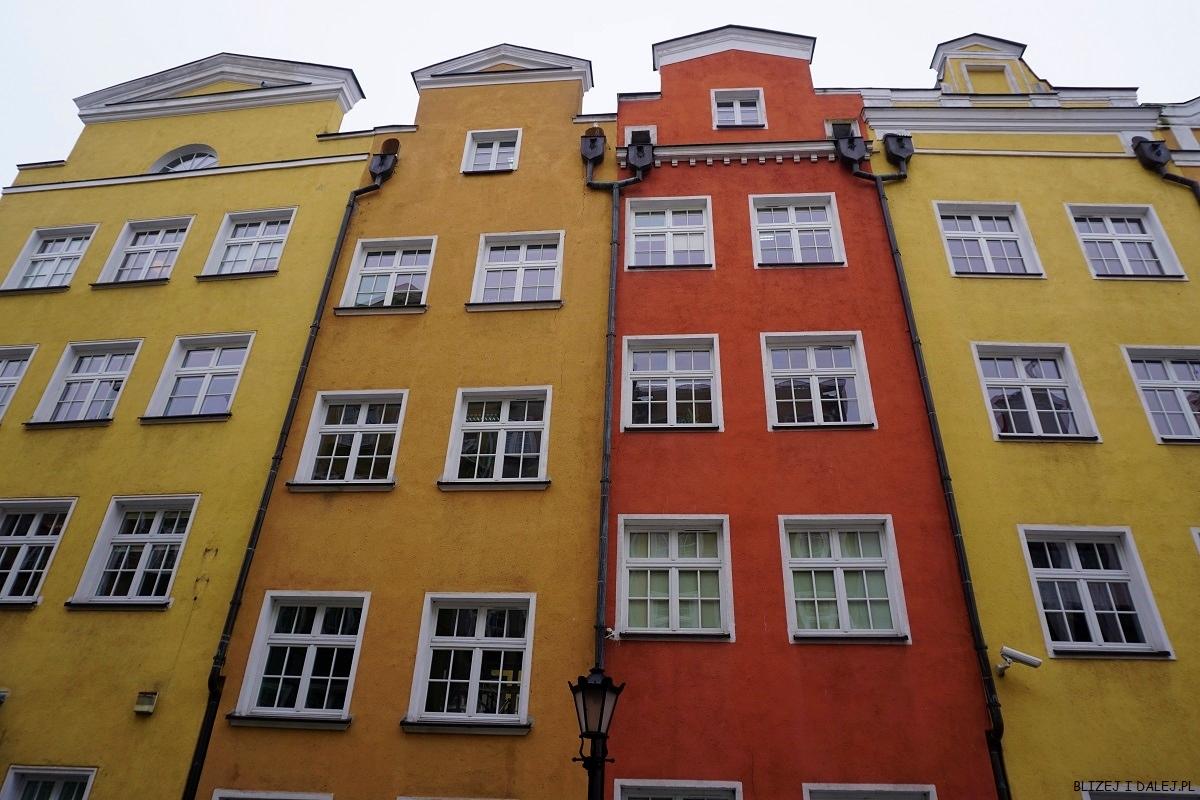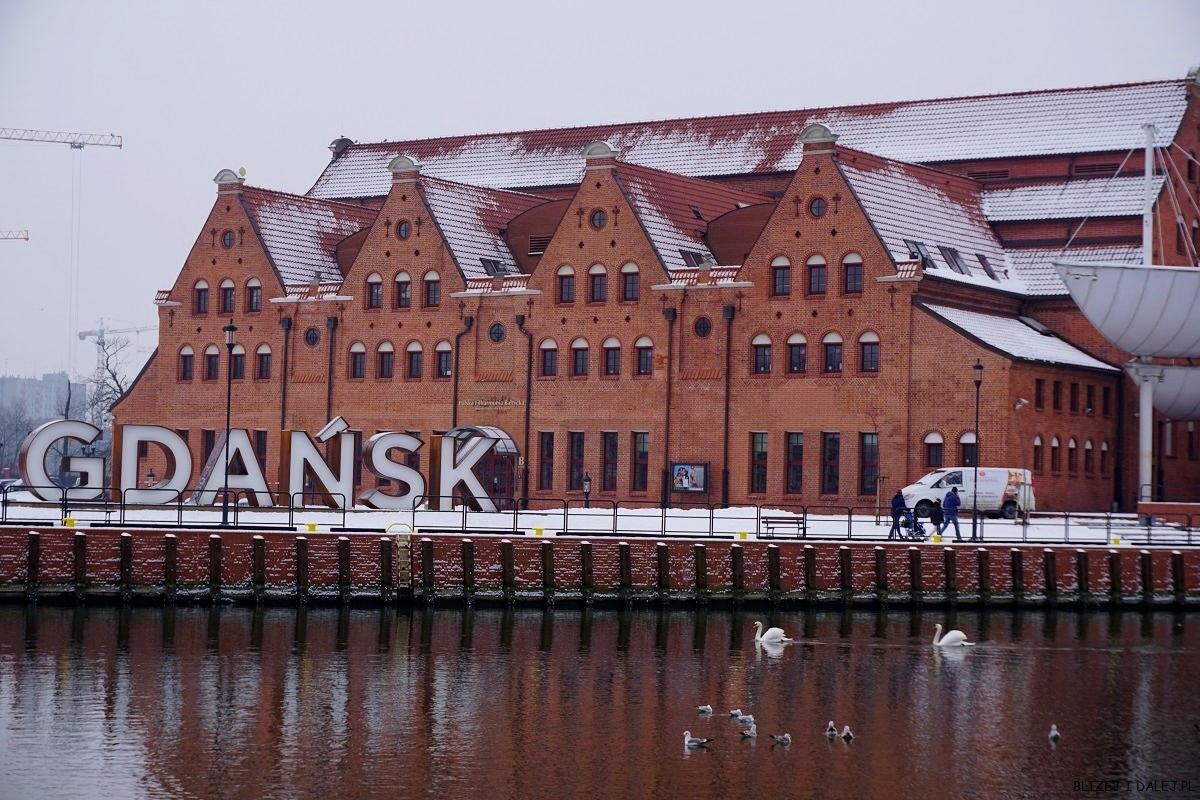 Dodatkowe informacje:
Hotel Golden Tulip Gdańsk Residence – ul. Piastowska 160, Gdańsk – więcej na oficjalnej stronie tutaj
Polecam skorzystać z linka na booking – jeśli zarezerwujesz hotel z linka i go zrealizujesz otrzymasz zwrot w wysokości 50zł dla Ciebie i 50zł dla mnie – zapraszam (tutaj) :)
Więcej artykułów z Gdańska tutaj
---
You might also like