Las Palmas de Gran Canaria to miasto leżące na północy, nad brzegiem Oceanu Atlantyckiego. W związku z długą historią tego miejsca natkniemy się tu na wiele zabytków i muzeów. Na Gran Canaria obowiązuje strefa wolnocłowa, więc możemy udać się na tańsze zakupy. A osoby spragnione słońca i kąpieli mogą skorzystać z miejskiej plaży Las Canteras. W Las Palmas każdy znajdzie coś dla siebie :)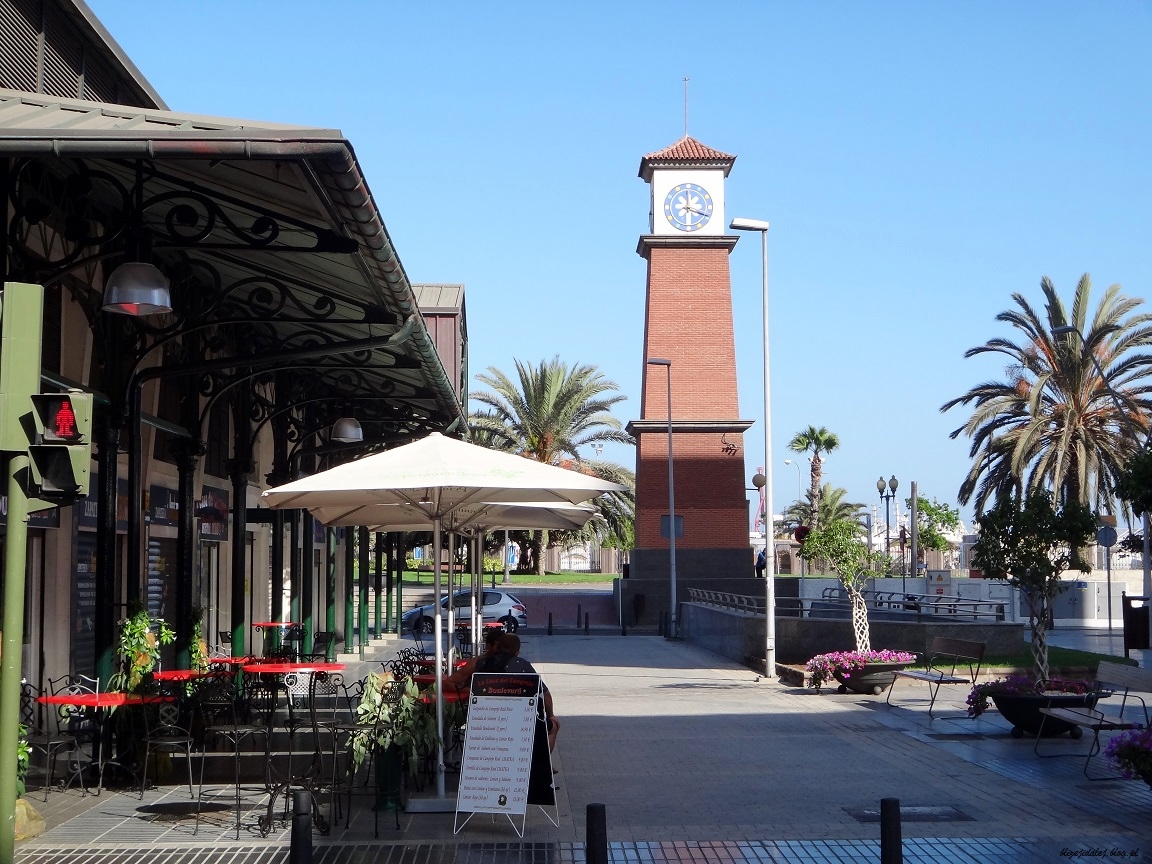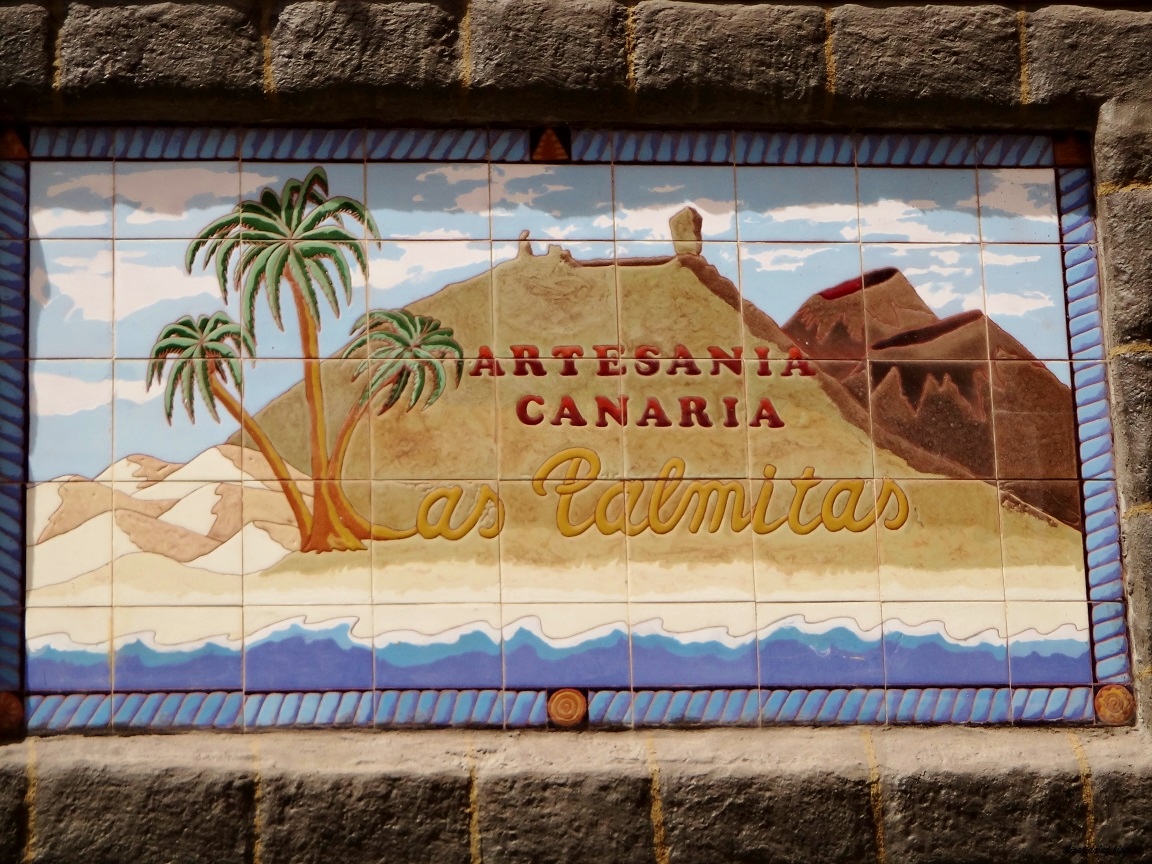 Do Las Palmas przyjechaliśmy autkiem, pozostawiliśmy nasze dzielne polo w wypożyczalni na lotnisku i udaliśmy się komunikacją miejską do hotelu Tinoca. Hotel mieścił się kilka kroków od plaży Las Canteras, a na przeciwko niego mieściła się lokalna knajpka "La Naval Toledana" – gdzie przy zamówieniu jakiegokolwiek procentowego napoju otrzymujesz tapasy jako zagryzkę – sałatka, papryczki czy też kalmarowe krążki – starsza pani w kuchennym czepku, nie mówiąca nawet słowa po angielsku (niezawodny język migowy i obowiązkowe pokazywanie palcem) starała się ze wszystkich sił nas zadowolić. Absolutny numer jeden jeśli chodzi o miejsce na piwko – polecamy! :)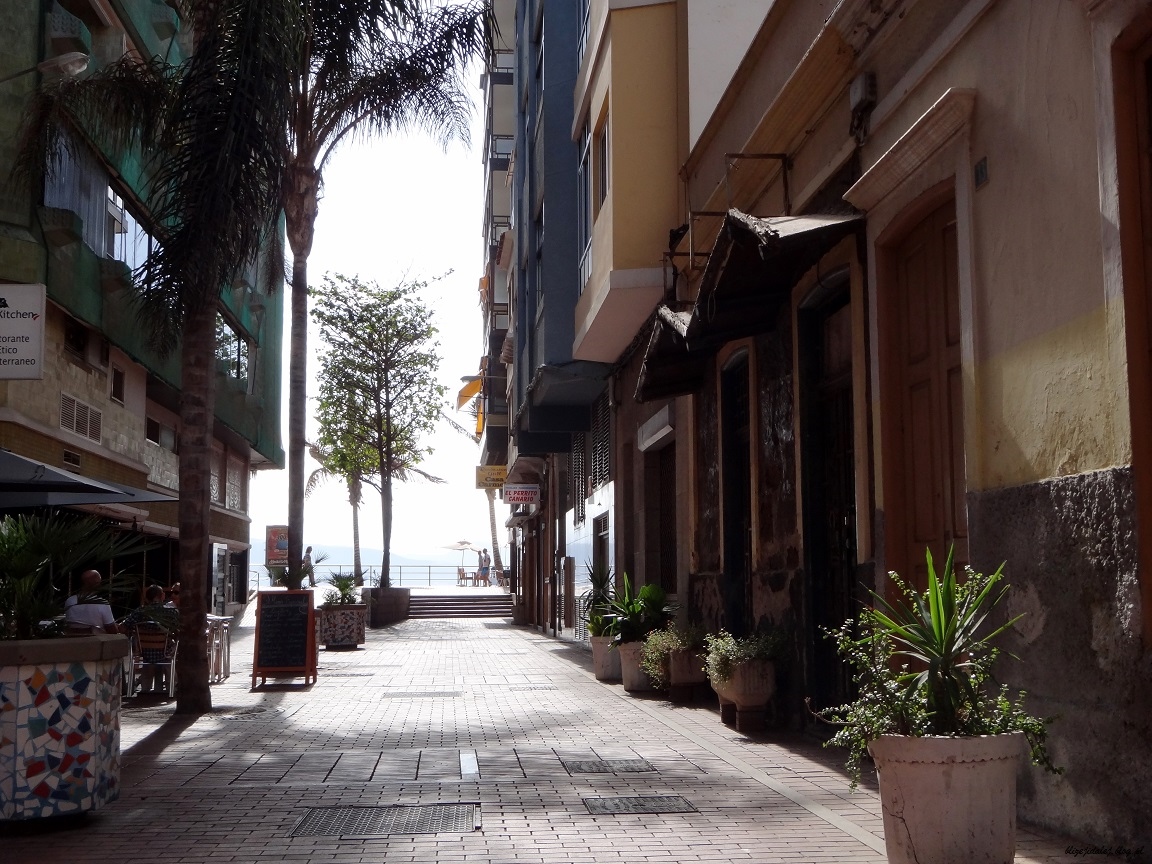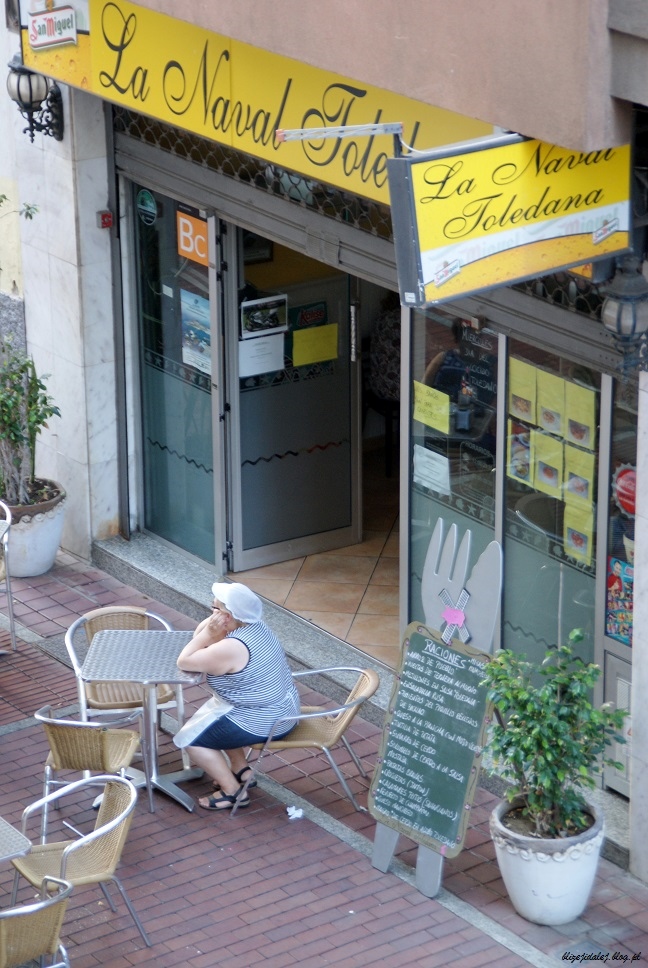 Las Palmas to duże miasto, jednak pełne uroku i klimatycznych uliczek. Jako pierwszy cel wycieczki poszła Vegueta – historyczna dzielnica miasta, gdzie znajdziemy między innymi Dom Kolumba "Casa de Colon", gdzie podobno zatrzymywał się Kolumb w trakcie swoich morskich wypraw czy też zabytkową Katedrę Świętej Anny. Można powiedzieć, że to takie swoiste Stare Miasto z wąskimi uliczkami, zabytkami i muzeami.
Na jednym z placyków odbywał się festiwal muzyczny, a może bardziej klimatyczny bazarek przy akompaniamencie orkiestry. Było profesjonalne nagłośnienie, kilkunasto-osobowa orkiestra i rozkładane krzesełka dla widowni. Na straganach można było nabyć ciekawe rękodzieło albo spróbować nieznanych smakołyków. Większość "tubylców" tańczyła, śmiała się i popijała lokalne winko – super klimat.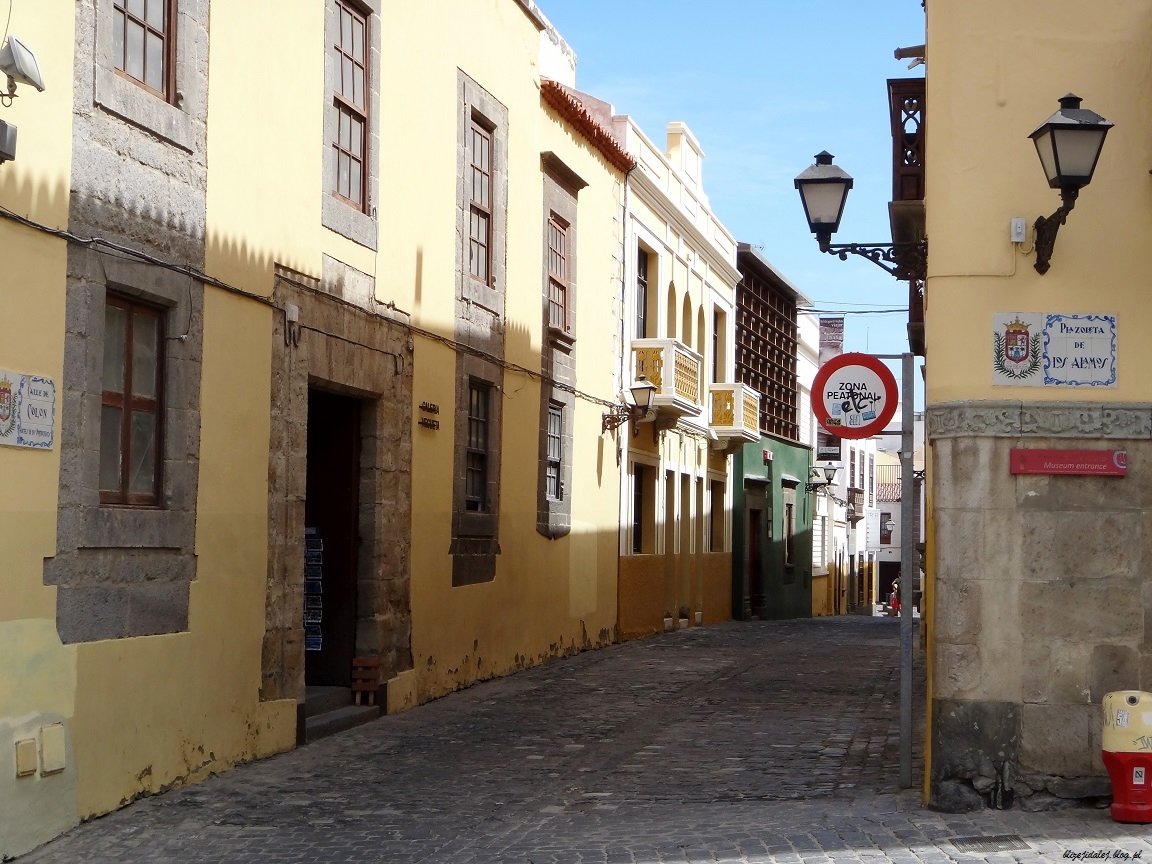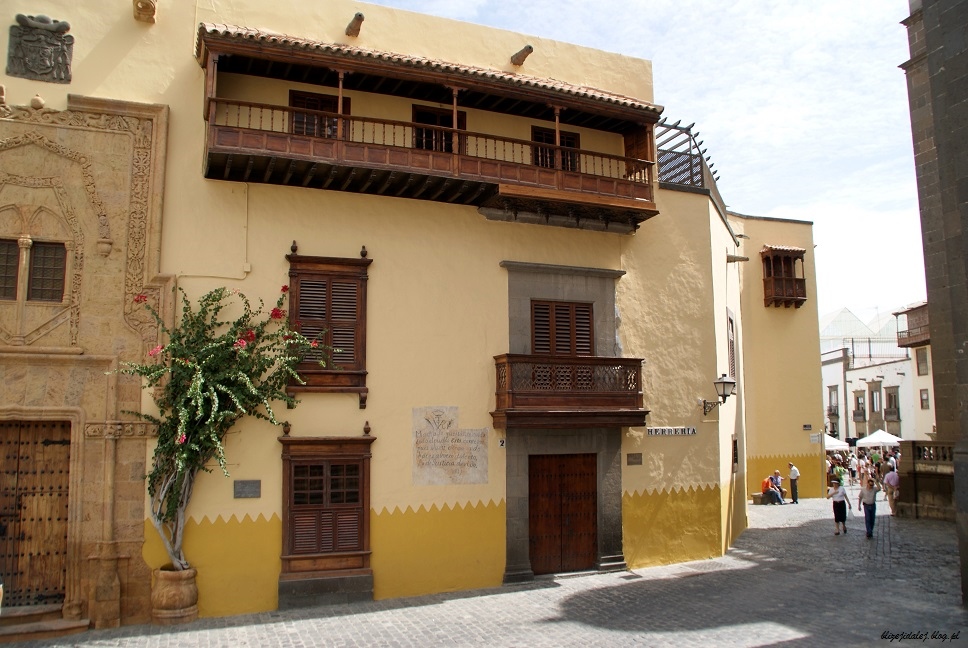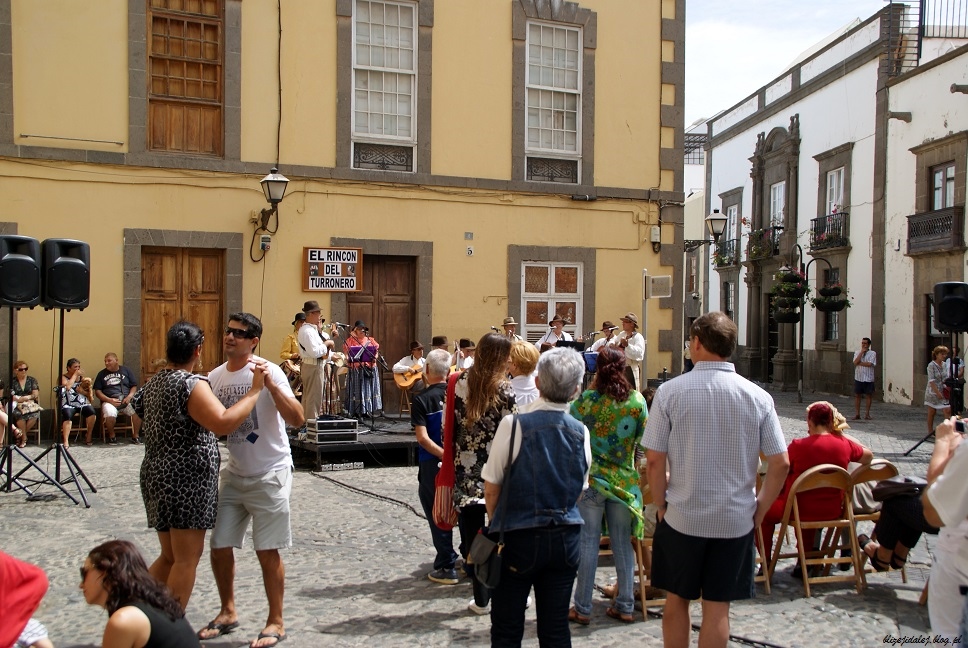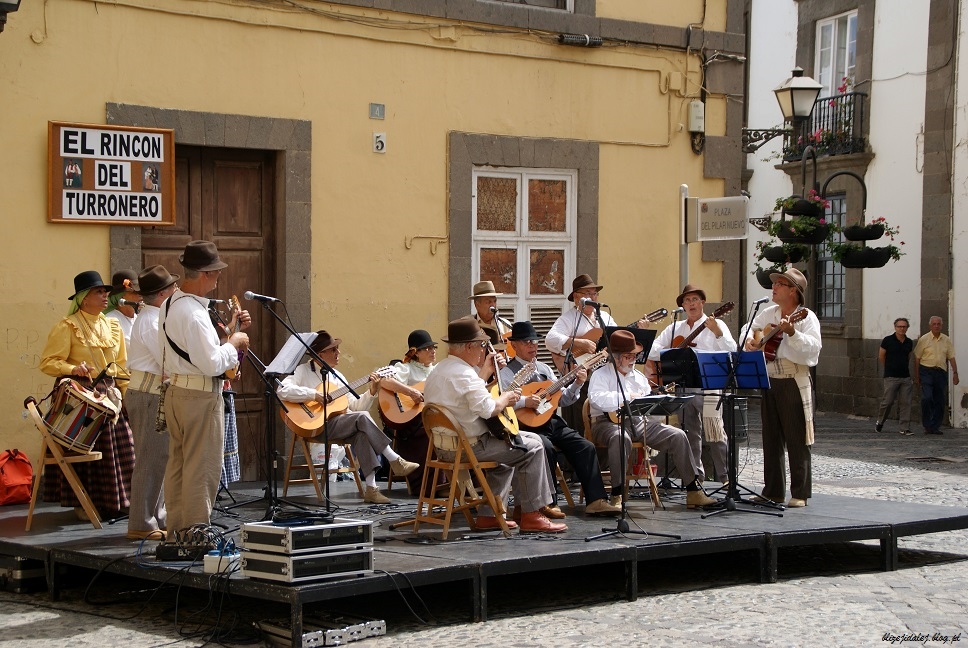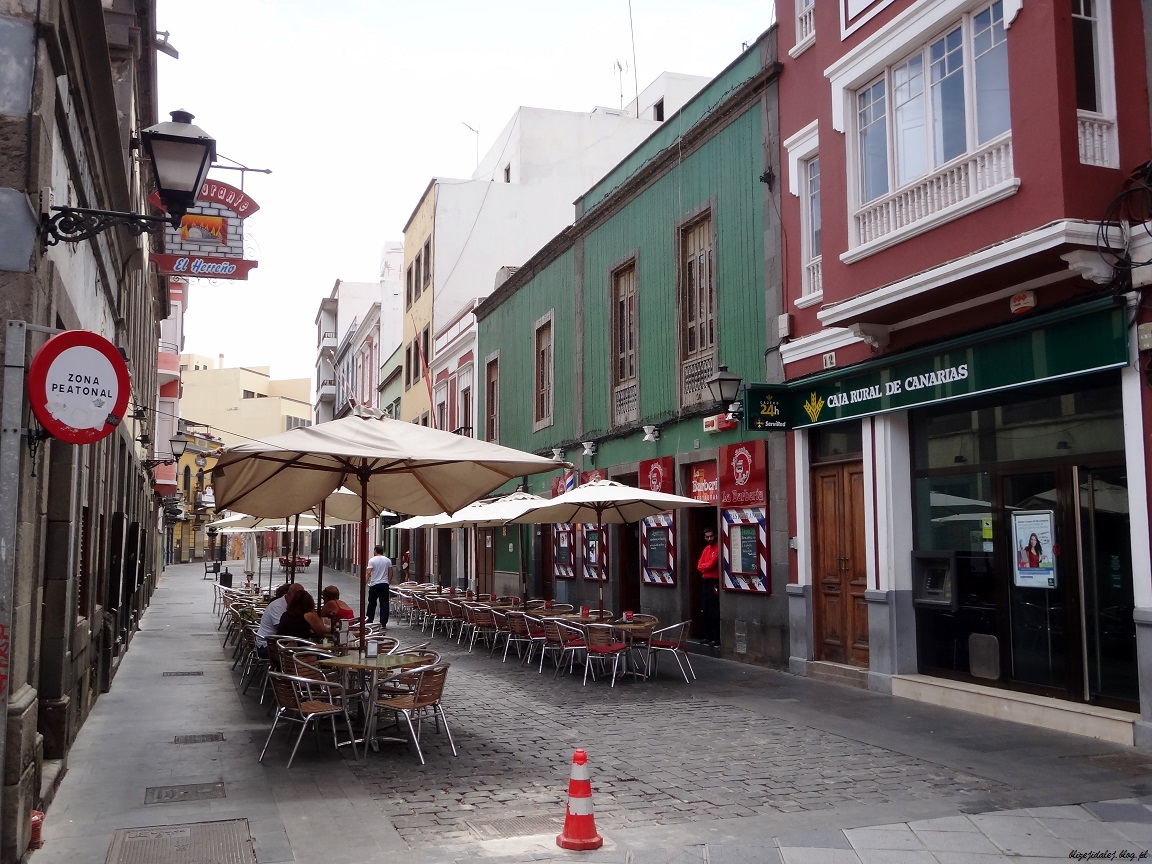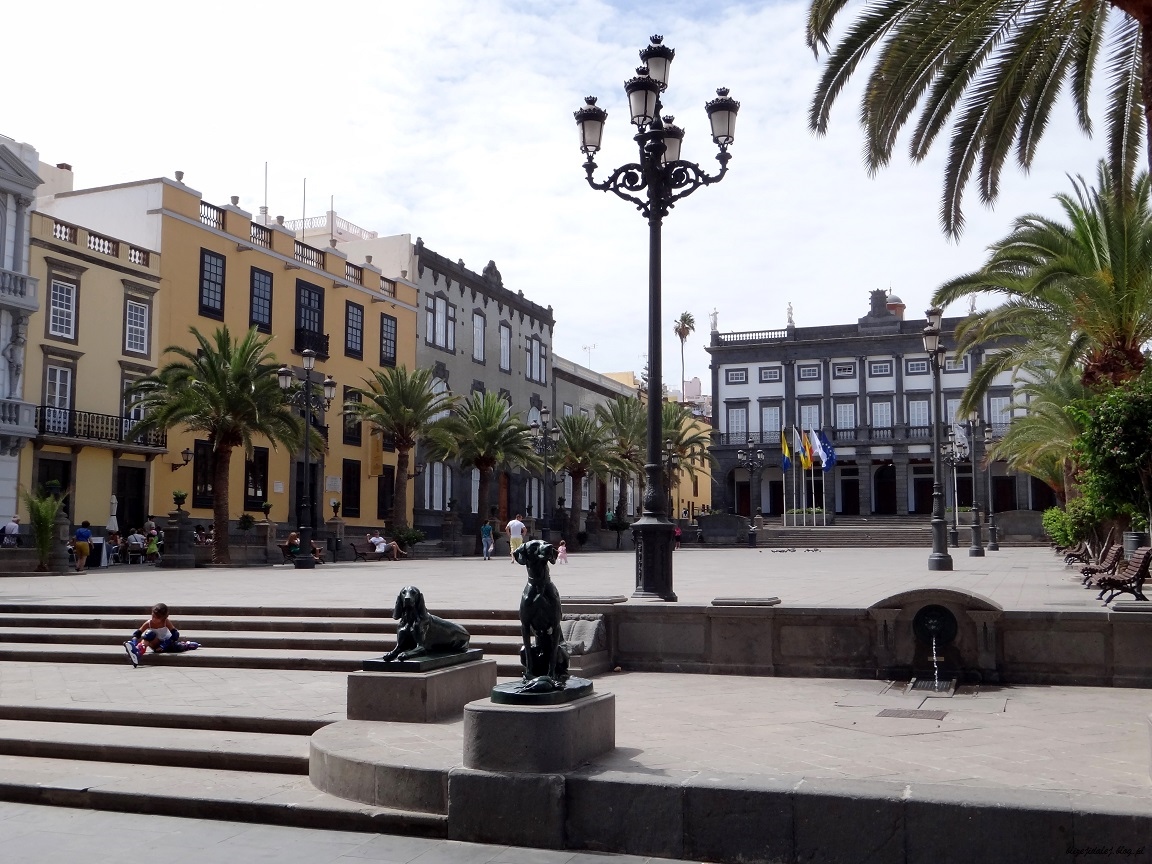 Z dzielnicy Vegueta promenadą wzdłuż wybrzeża udaliśmy się w kierunku hotelu. Pokręciliśmy się troszkę po eleganckiej i wyludnionej Ciudad Jardin i postanowiliśmy skorzystać z autobusu, który skróci naszą wędrówkę.
Koniecznie musieliśmy udać się do portu, aby namierzyć miejsce z którego na następny dzień o jakiejś nieprzyzwoicie wczesnej godzinie mieliśmy prom na Fuerteventura. Port znajduję się po drugiej stronie plaży Las Canteras – statki wycieczkowe, wielkie kontenerowce, było na co popatrzeć… Błądząc i znajdując się ponownie dotarliśmy do centrum handlowego – no cóż, takie przyziemne przyjemności są całkiem fajne. A dodatkowo w końcu mogliśmy się ochłodzić w klimatyzowanym pomieszczeniu… uff ;)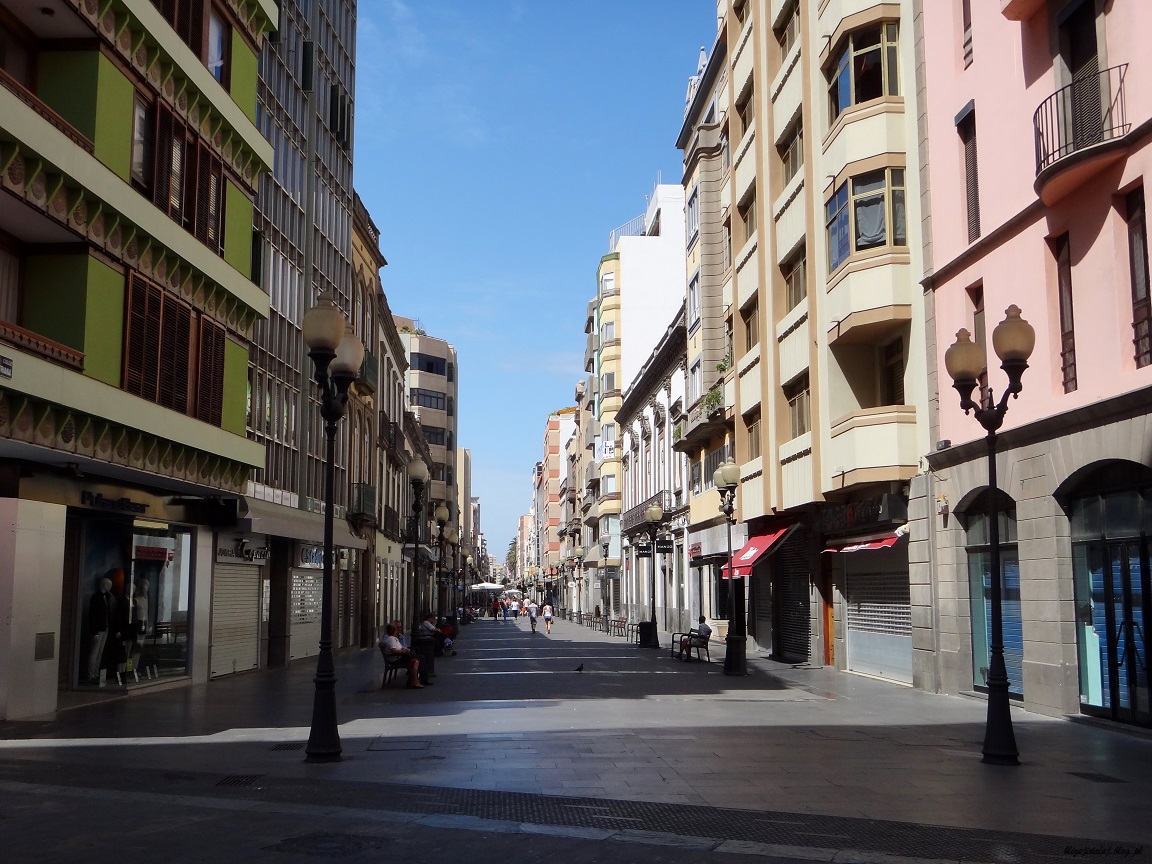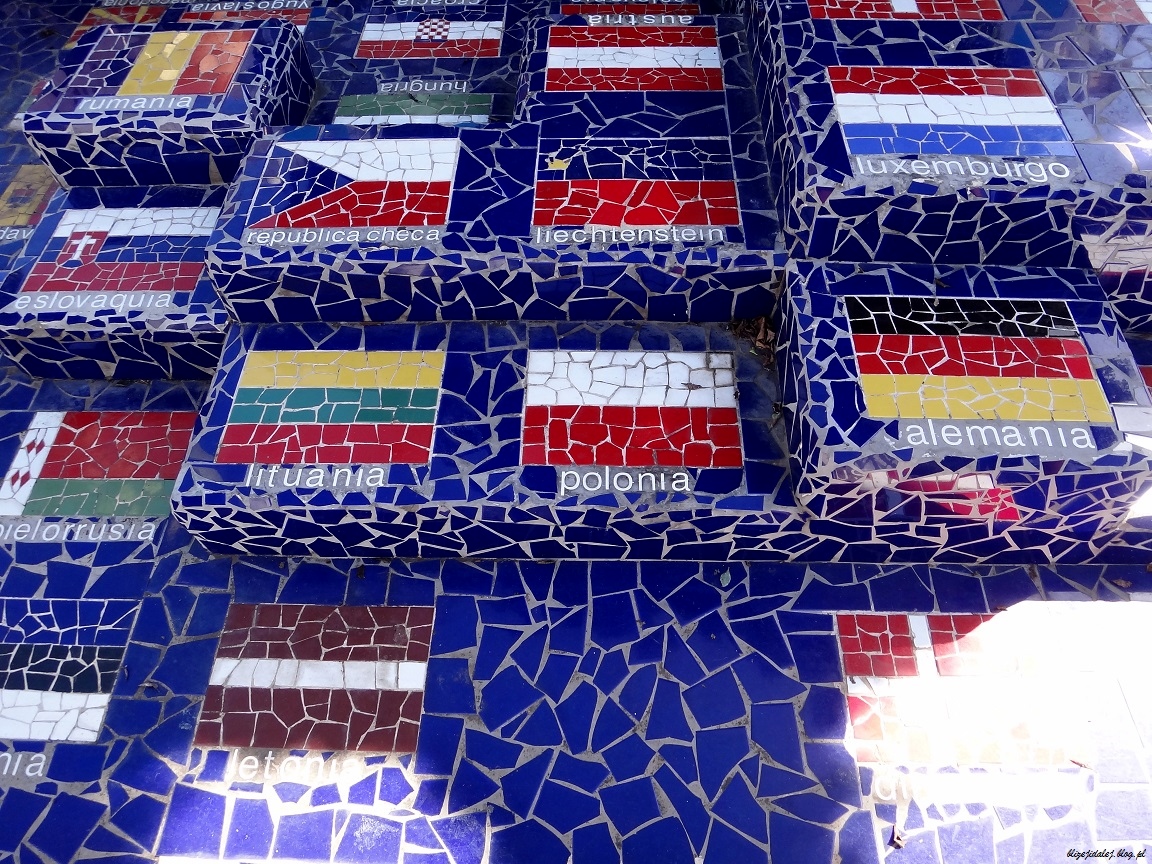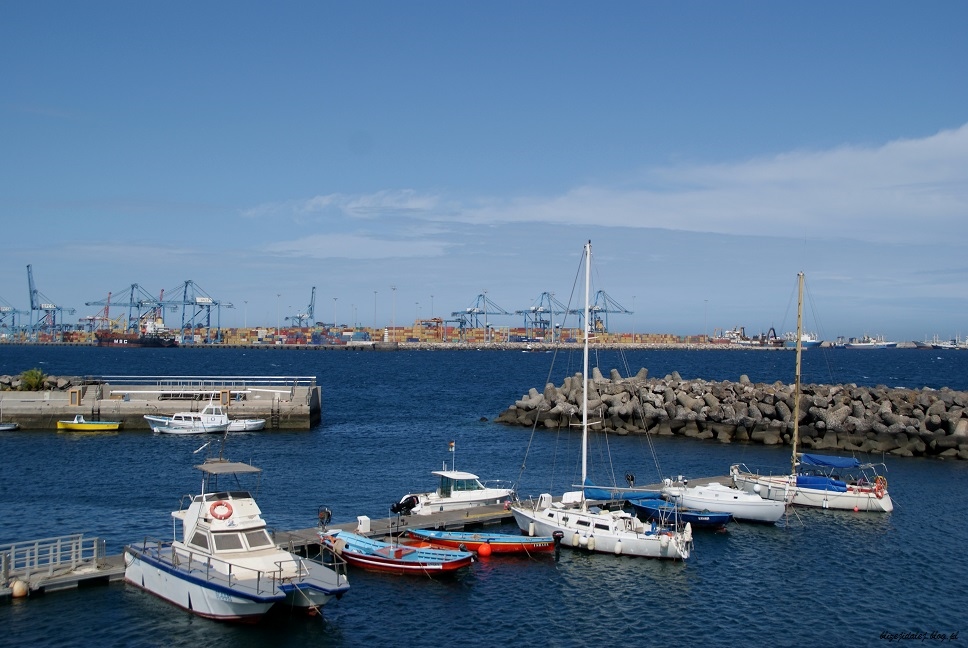 Po całodziennym spacerze i chłonięciu atmosfery, ponownie wpadliśmy do knajpki na przeciwko hotelu. Popijając lokalne piwko, chłodząc się w zacienionej parasolem alejce, przy plastikowej ceratce i kolejnych tapasach czuliśmy się wyjątkowo. To były świetne i mocno zagospodarowane godziny… teraz czas na Fuerteventura! Z żalem, ale musimy pożegnać to cudowne miasteczko… Co jak co, ale na Wyspy Kanarysjskie jeszcze wrócimy :)
---
You might also like