W miejscowości Burgau na wybrzeżu Algarve spędziliśmy kilka dni –  jest to malutkie miasteczko, a właściwie wioska rybacka w której czas płynie w swoim własnym tempie… Miejsce to, nie znajduje się na głównym szlaku turystycznym, co ma wiele plusów takich jak pusta plaża, brak pośpiechu i relaksująca atmosfera :)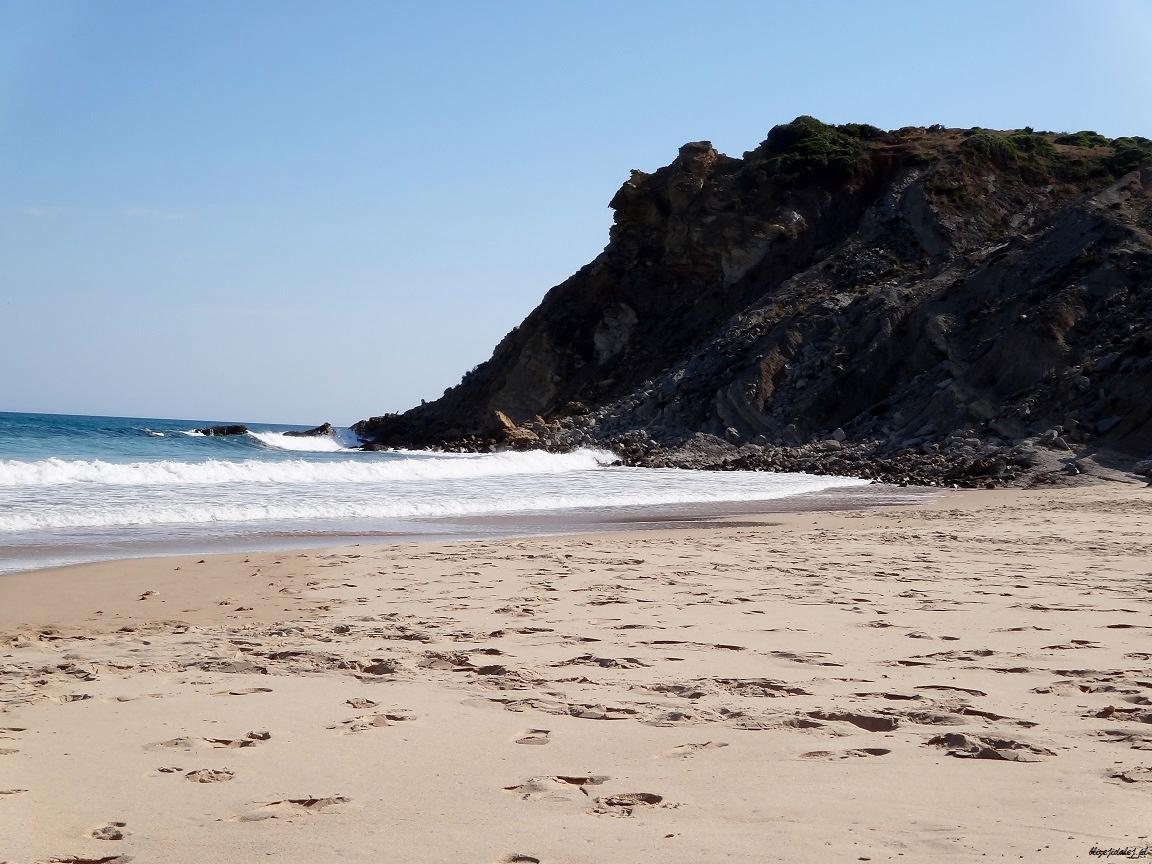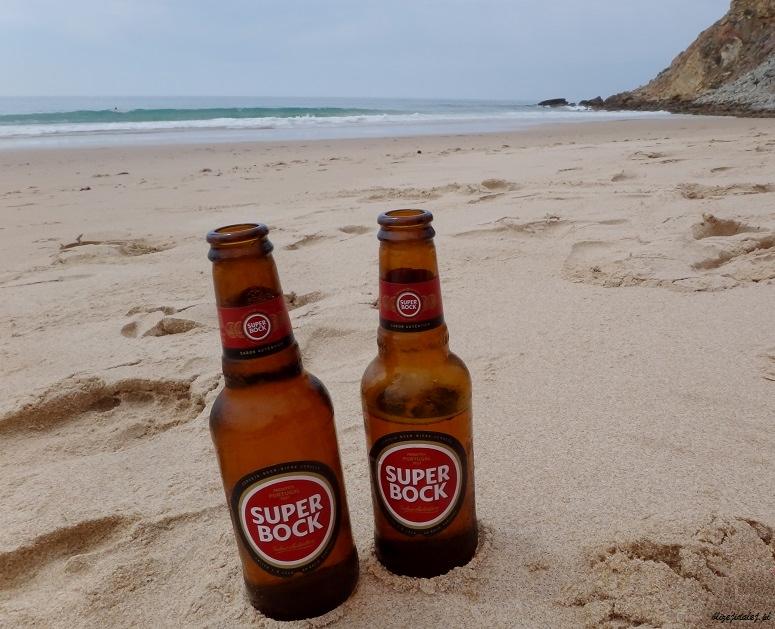 Burgau zwiedziliśmy w około dwie godzinki, malutki ryneczek z kilkoma restauracjami, kolorowo pomalowane domki wokół, a w zatoce szeroka plaża i surferzy wyczekujący na odpowiednią znaczy wielką falę. W miasteczku znajduje się wiele uroczych zakątków, schodków i krętych, wąskich uliczek prowadzących do klimatycznych punktów widokowych lub bezpośrednio pod czyjeś drzwi ;)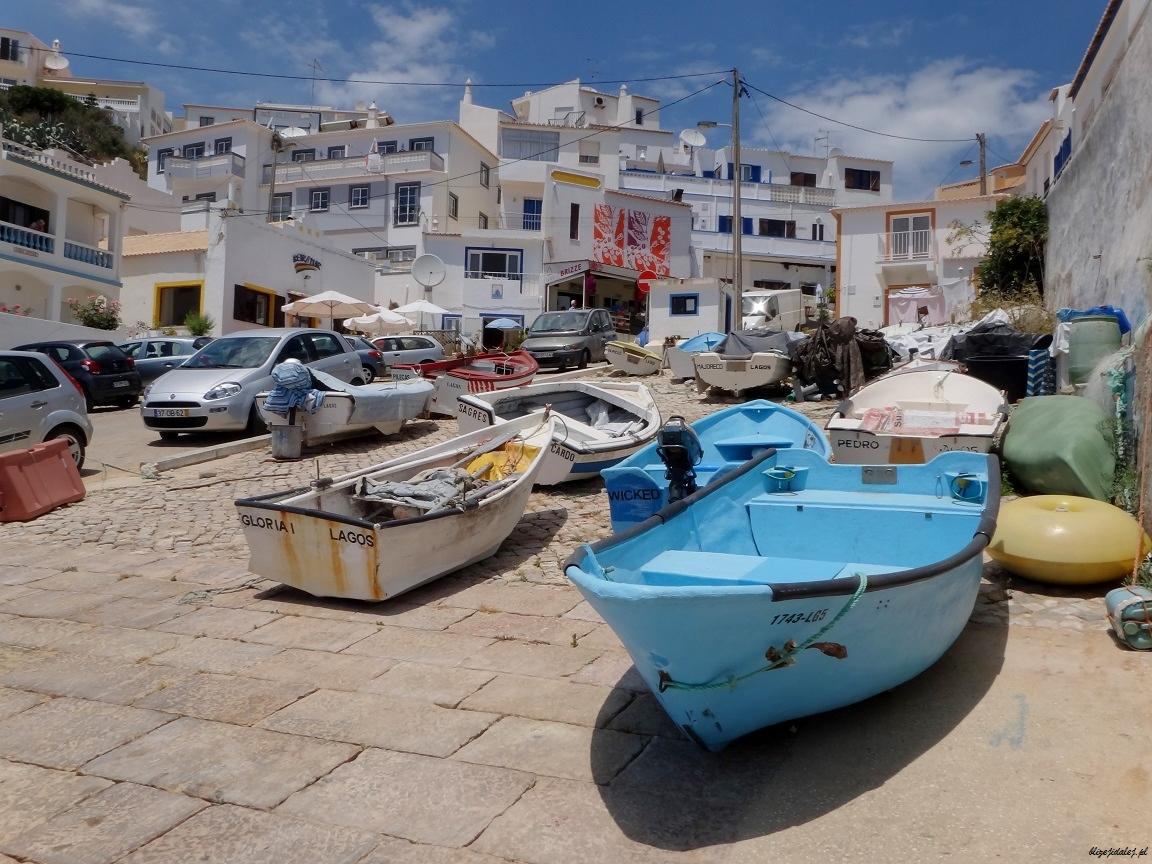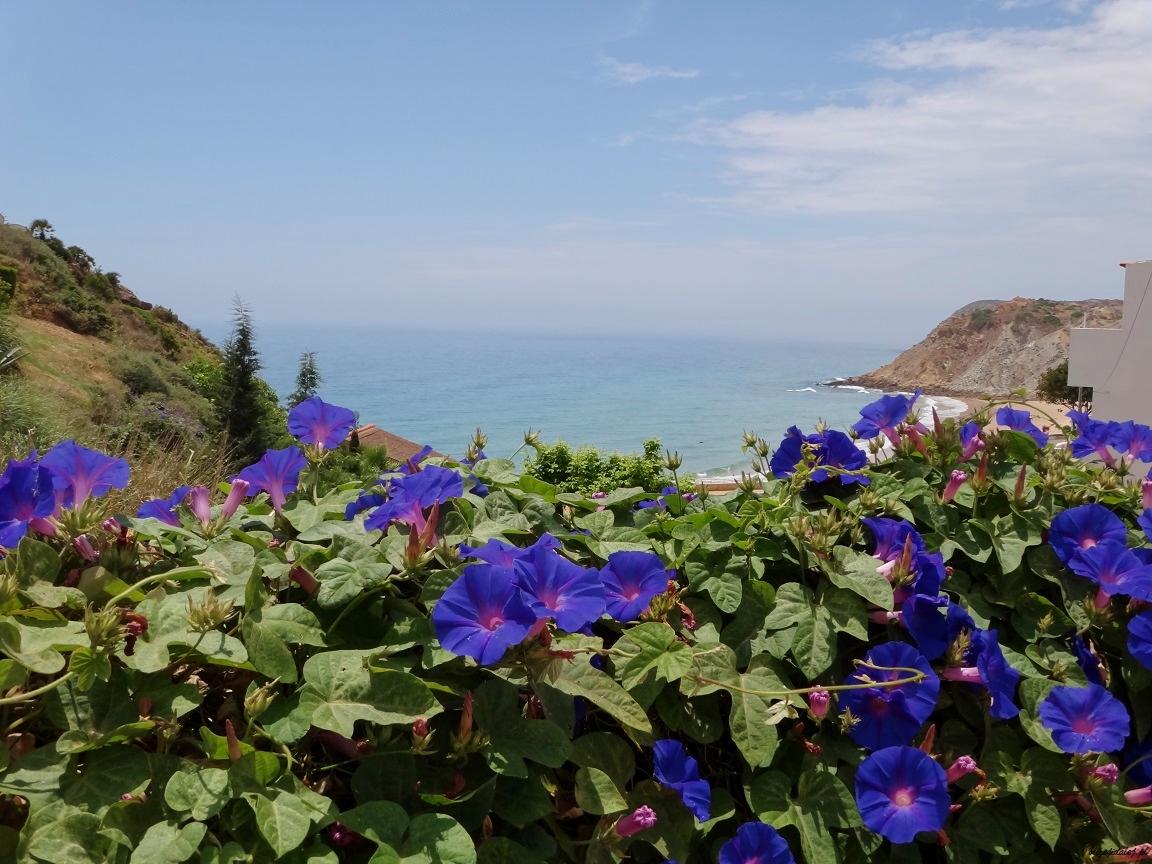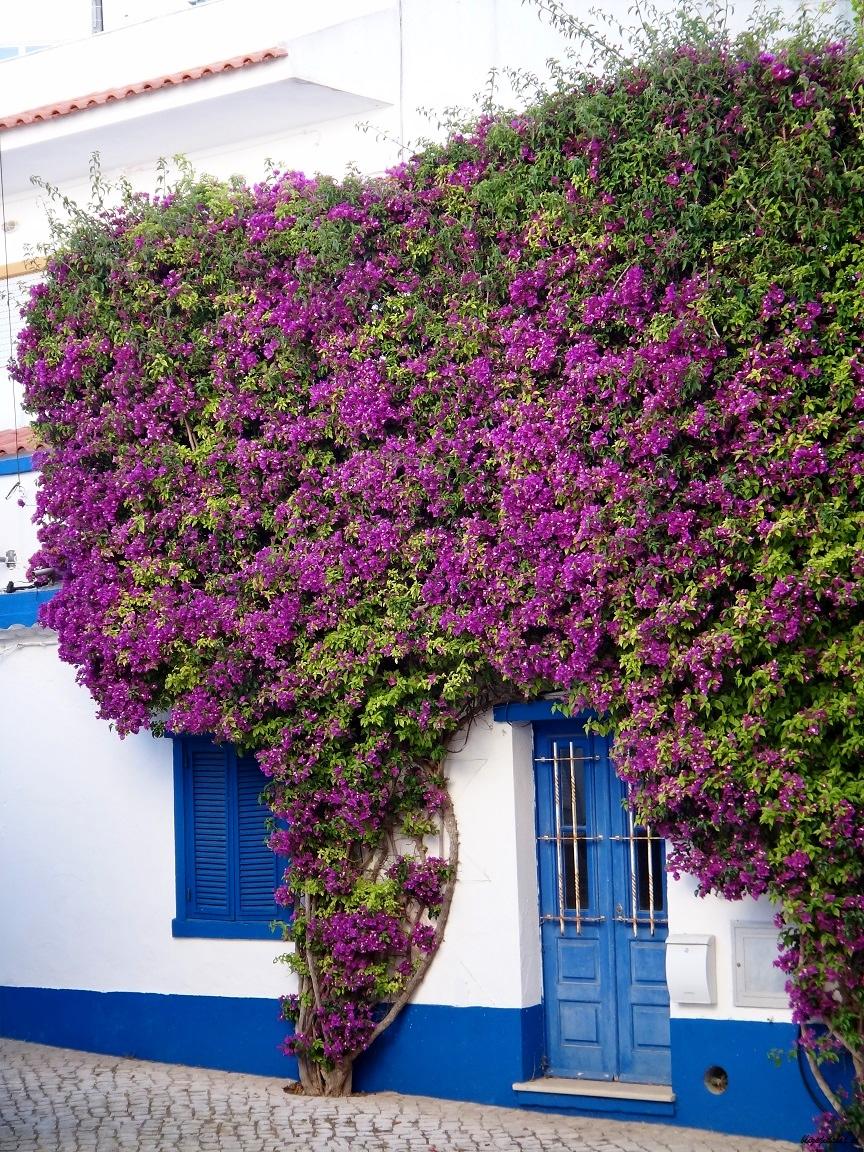 Warto wdrapać się na szczyt jednej z gór otaczających miasteczko, gwarantowany świetny widok na okolicę.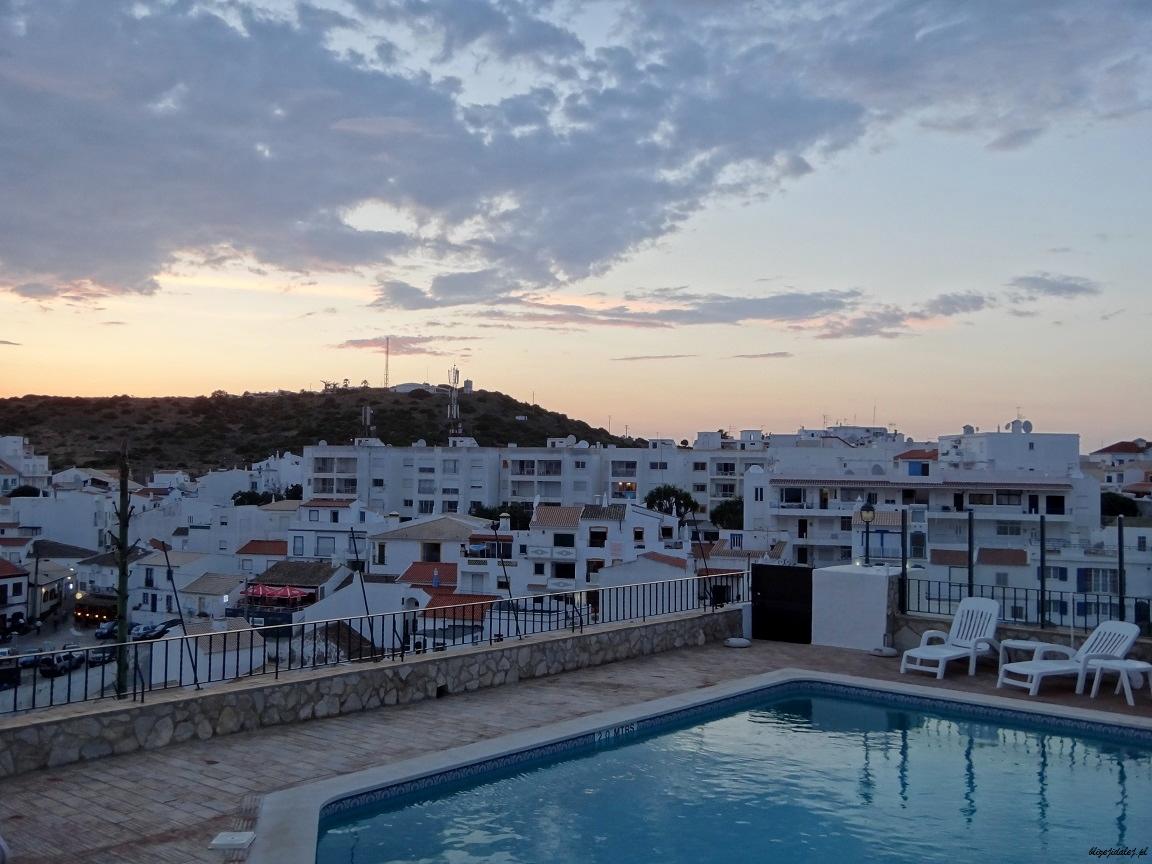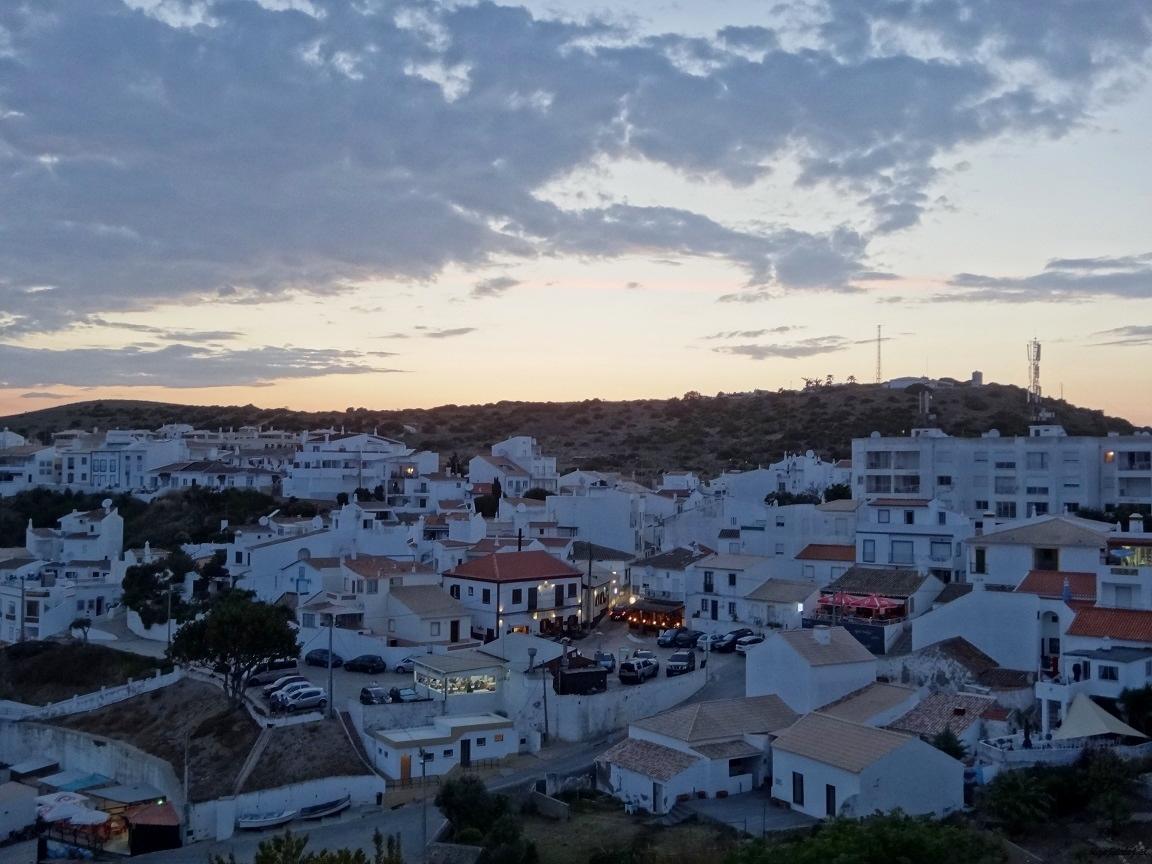 W trakcie spaceru wpadła nam w oko klimatyczna restauracja No9 Tasca Bar – malusieńkie miejsce z dosłownie kilkoma stolikami w środku, zagubione gdzieś w wąskich uliczkach miasteczka. Na schodkach tuż obok wejścia siedział wyluzowany kucharz i z uśmiechem na twarzy zapraszał do środka… okazało się, że miejsce to specjalizuje się w ośmiornicy! Hmm, brzmi świetnie :)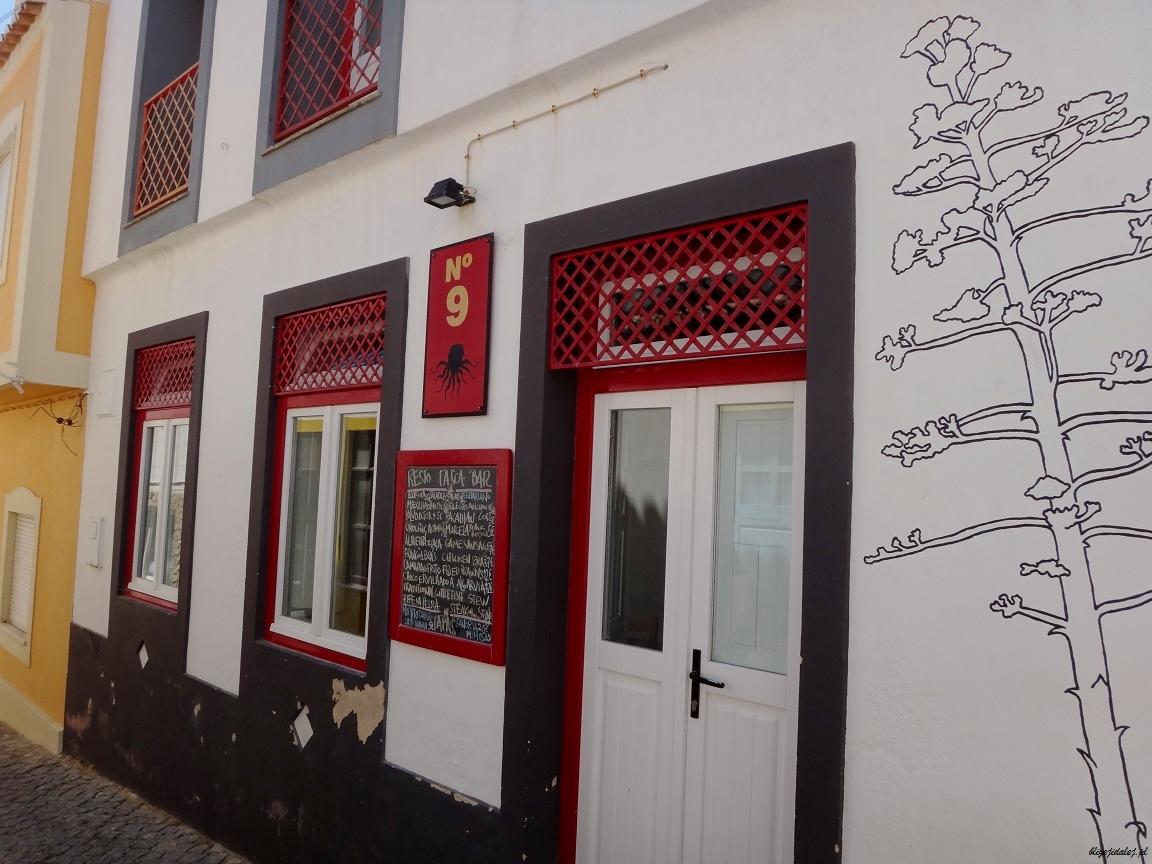 Po wejściu do środka otoczył nas smakowity zapach, pomimo dość wczesnej godziny było już kilka osób w lokalu… nie pozostało nam nic innego, jak rozsiąść się wygodnie w oczekiwaniu na menu :) Dostaliśmy tekturowe tabliczki wielkości A4 z ręcznie wypisanym kolorowymi markerami menu na dziś, fajnie – do wyboru tapas lub dania obiadowe… jako że to było wyjście testowe, pozostaliśmy przy tapasach ;) Na początek sałatka z ośmiornicy czyli salada de polvo podana na zimno z cebulką, oliwą, octem i posypana zieleniną – pyszna i orzeźwiająca! Kolejny tapas, to słynny portugalski solony i suszony dorsz podany z tartymi ziemniaczkami i cebulką, a następnie zapieczony – w tubylczym języku bacalhau a bras… no cóż fanką tej potrawy nie zostałam, ale spróbować regionalnych przysmaków trzeba…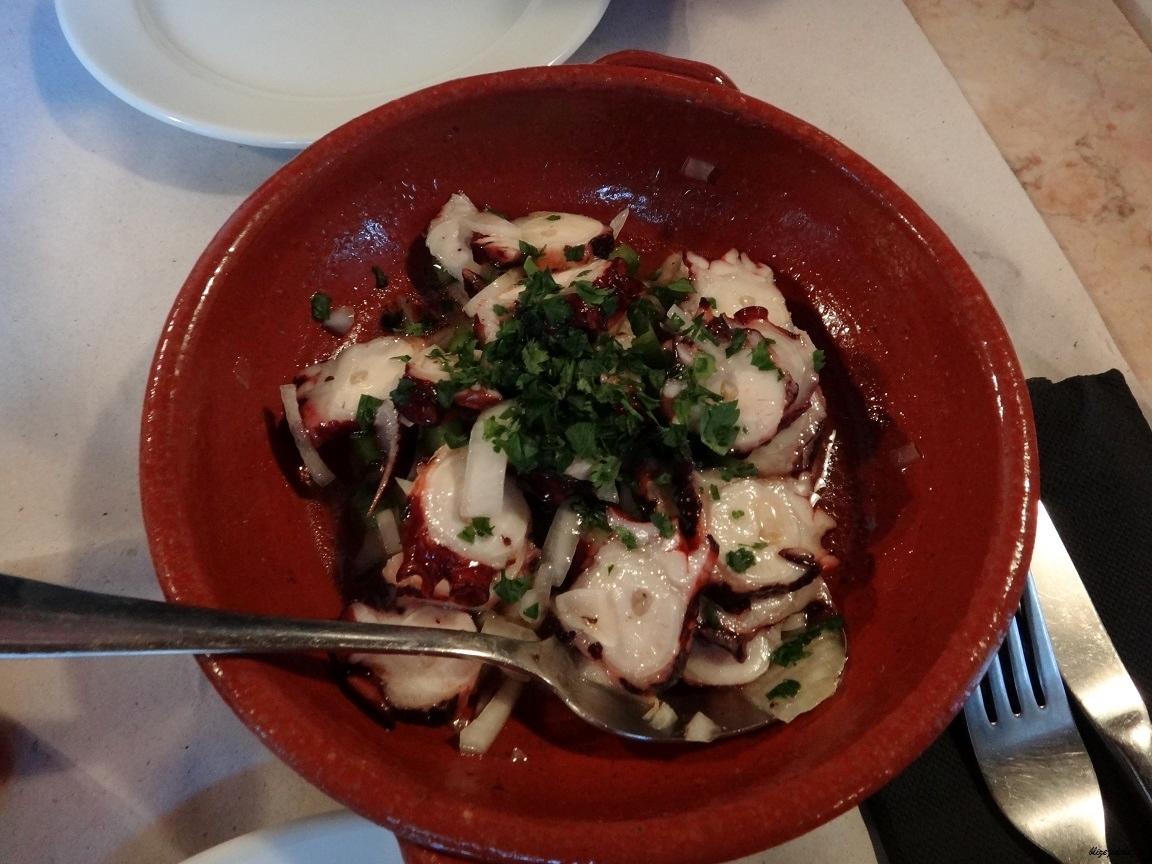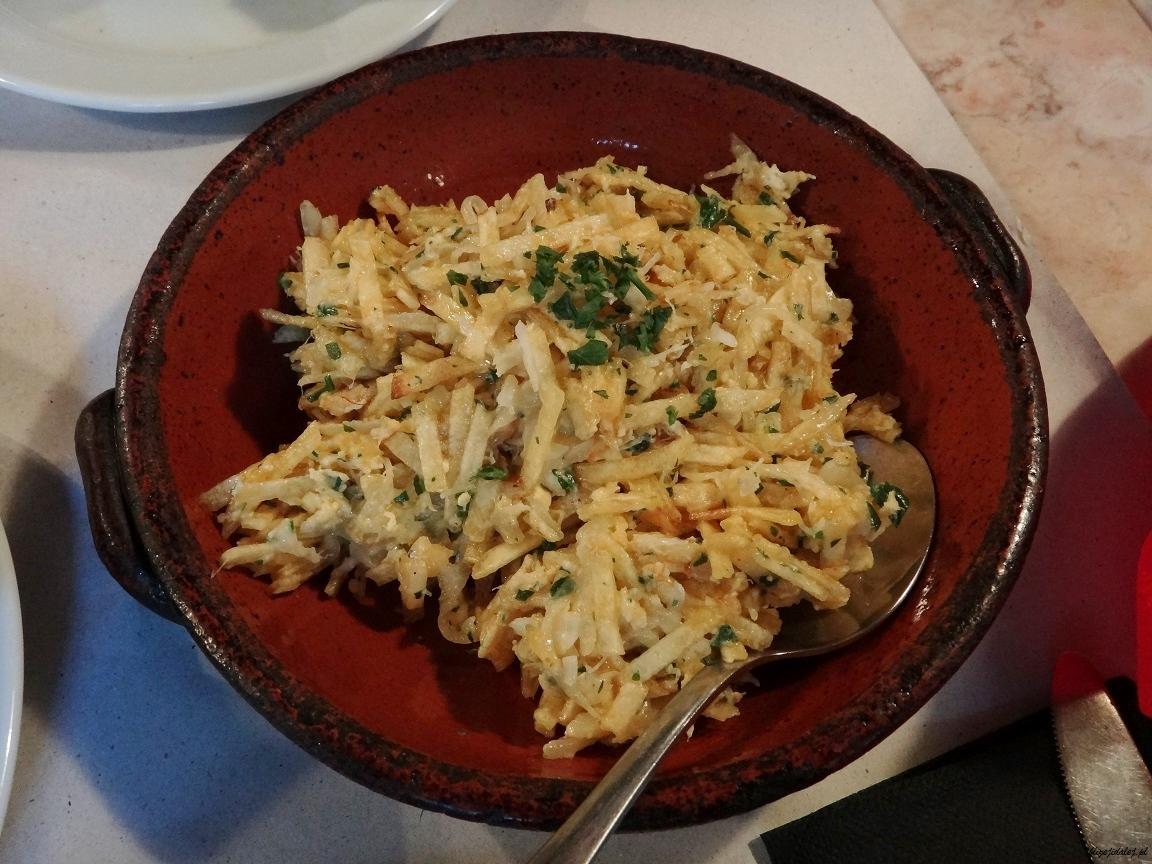 Kolejny tapas to zapieczone plasterki ośmiornicy w oliwie i czosnku – absolutny numer jeden, przepyszne! Tylko jedna uwaga, to danie jest naprawdę czosnkowe, koniecznie trzeba jeść we dwoje… z wiadomych przyczyn ;)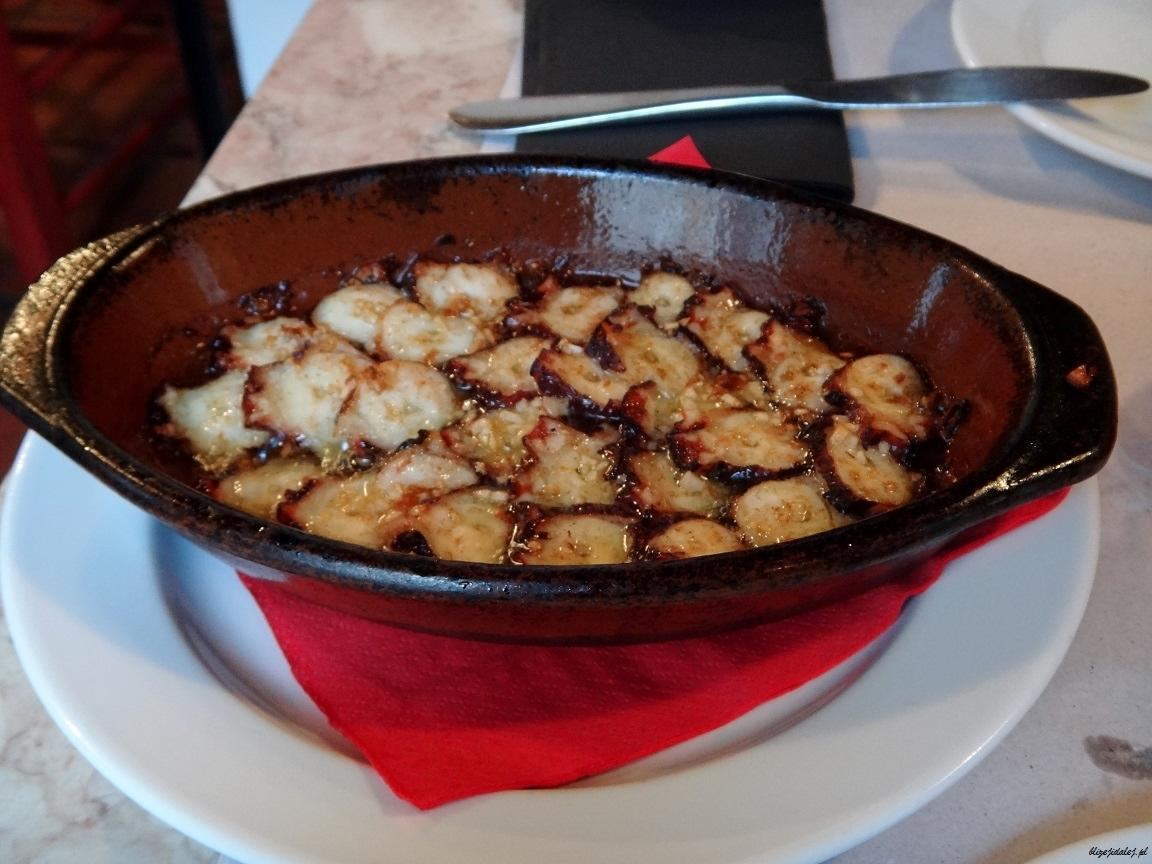 Restaurację No9 odkryliśmy pierwszego dnia, więc mieliśmy szansę na powtórkę, co przyznaję nie zdarza się często… i tak dwa dni później zawitaliśmy ponownie z już bardziej sprecyzowanym oczekiwaniem, czyli dziś na obiad ośmiornica! Przystawka to powtórka, czyli ośmiorniczka w czosnku i danie obiadowe z ośmiornicy z całymi ziemniaczkami zapieczonymi w piecu (na zdjęciu poniżej). Ponownie miejsce to nas nie zawiodło – jednym słowem tu jest pysznie! :)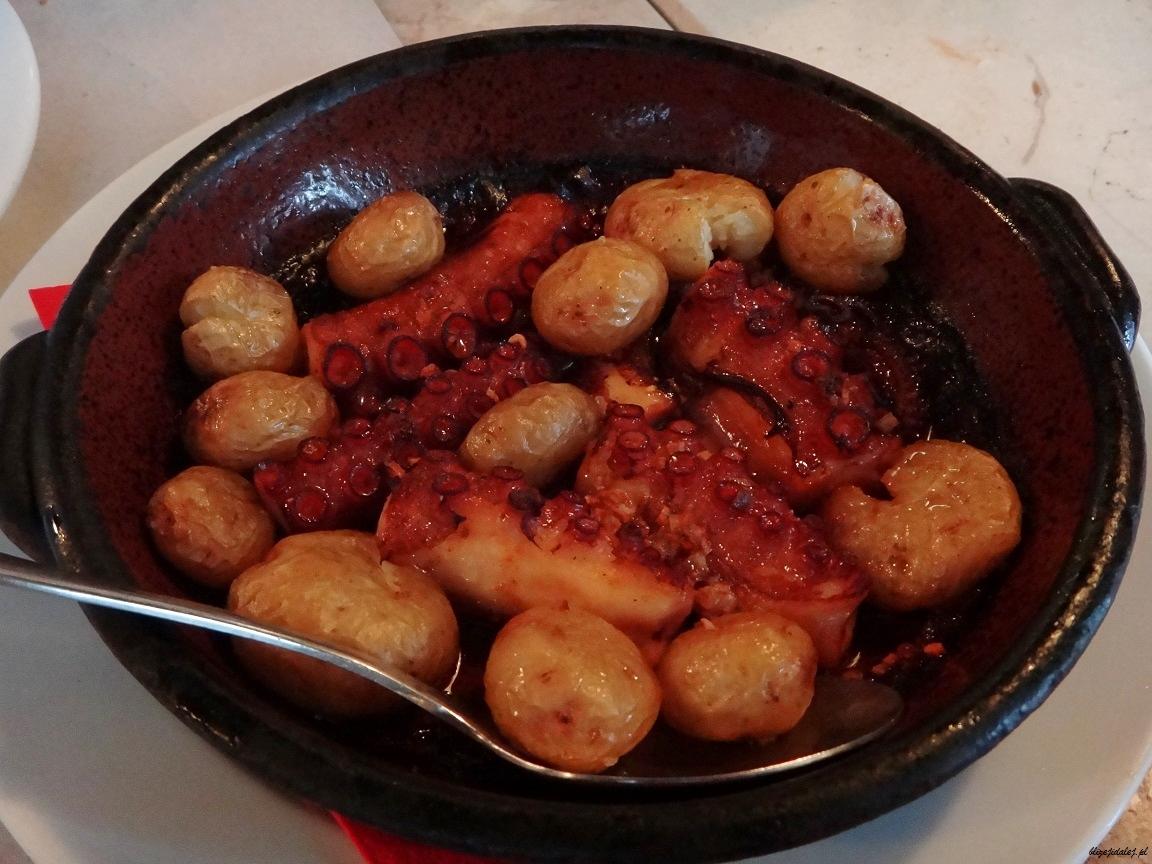 Warto zajrzeć do Burgau i udać się na poszukiwanie malutkiej resturacji No9 Tasca Bar! Ma ktoś ochotę na spróbowanie? Bo ja właśnie zgłodniałam… to jak, ośmiorniczka na ciepło czy na zimno? ;)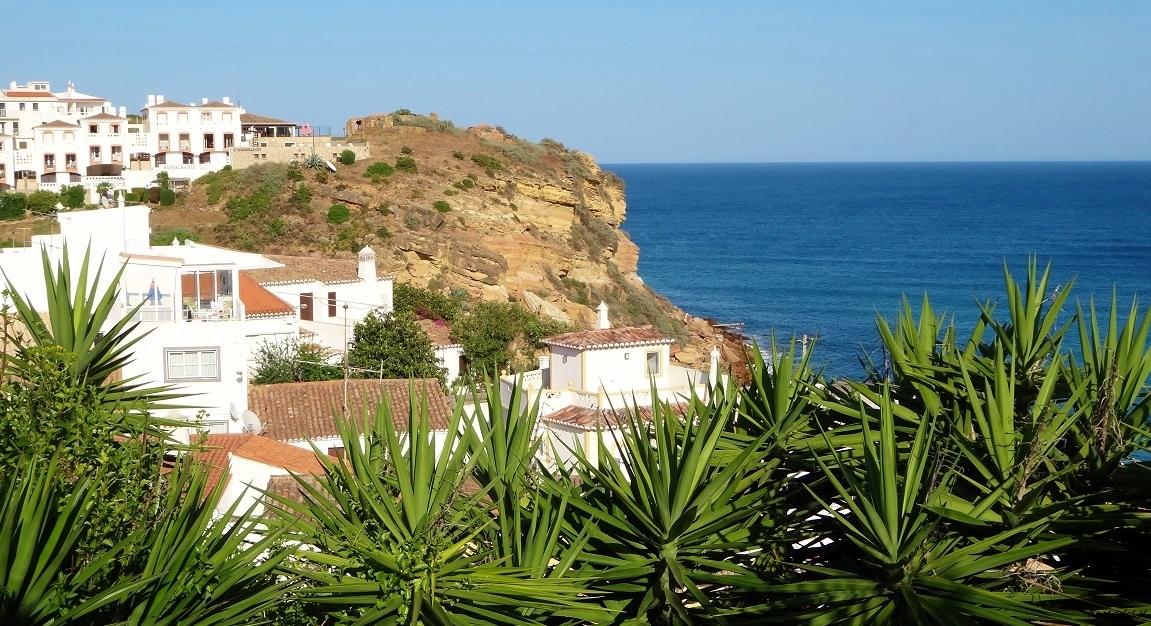 Dodatkowe informacje:
Ośmiornica przed obróbką musi zostać porządnie "zbita" lub zamrożona – jest to zabieg konieczny dla zachowania kruchości mięsa.
No9 Tasca Bar – właściciele mówią biegle po angielsku – co standardem w Portugalii nie jest ;)
Lokalizacja: Rua 25 de Abril No9, Burgau, Portugalia
Więcej artykułów o Portugalii – kliknij Portugalia :)
---
You might also like