Nad jezioro Como przyjechaliśmy spragnieni chwili relaksu i rządni przygód! Zatrzymaliśmy się w miasteczku Sala Comacina i spędziliśmy tu szybkie dwa dni. Były znacznie spokojniejsze niż planowaliśmy, a to z uwagi na pogodę, która postanowiła z nami "całkowicie" nie współpracować! Rzęsisty deszcz padał praktycznie od samego rana, padał i padał, bez końca…
Mając nadzieję, na poprawę pogody wybraliśmy się autem do znanej miejscowości Bellagio, gdzie czekały na nas wąskie uliczki, schodki po których wdrapywaliśmy się na delikatne wzniesienie, wokół kolorowe kamieniczki, urocze zaułki i kwiaty, dużo kwiatów. Na każdym kroku sklepiki z pamiątkami, ubraniami, torebkami czy butami, kawiarenki i restauracje oraz promenada, która ciągnie się wzdłuż jeziora – urocze ławeczki ze świetnym widokiem, bajka! Miasteczko zrobiło na nas bardzo przyjemne wrażenie i to pomimo zwiedzania go w strugach deszczu ;) Tylko jedna uwaga, jak na standardy włoskie tu jest naprawdę drogo…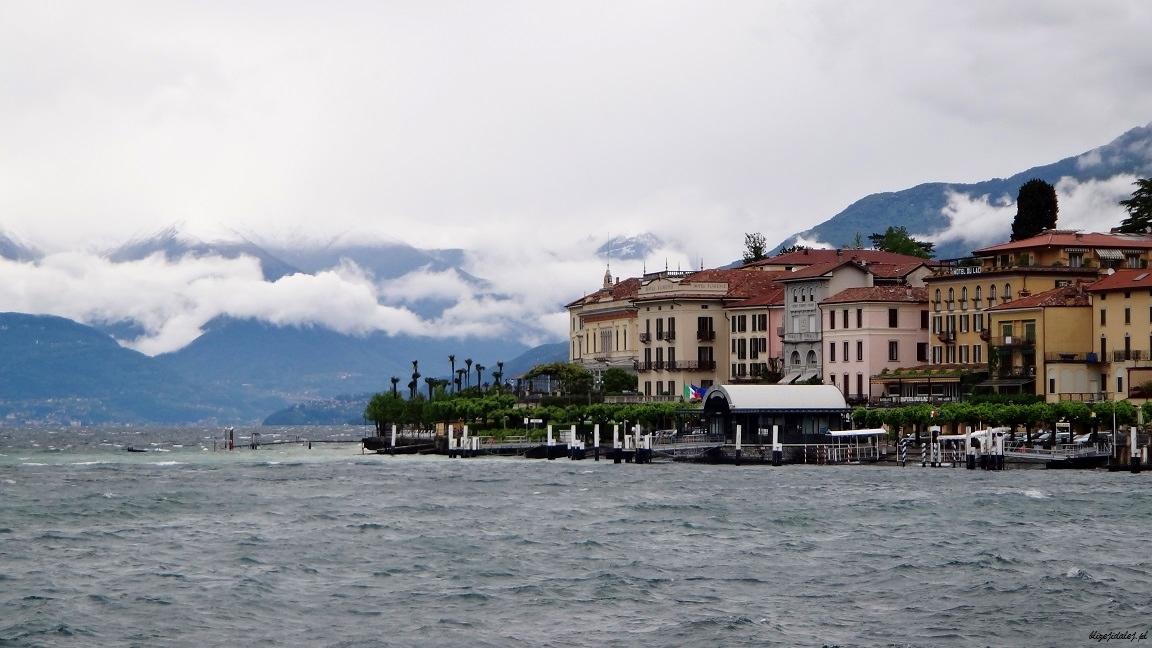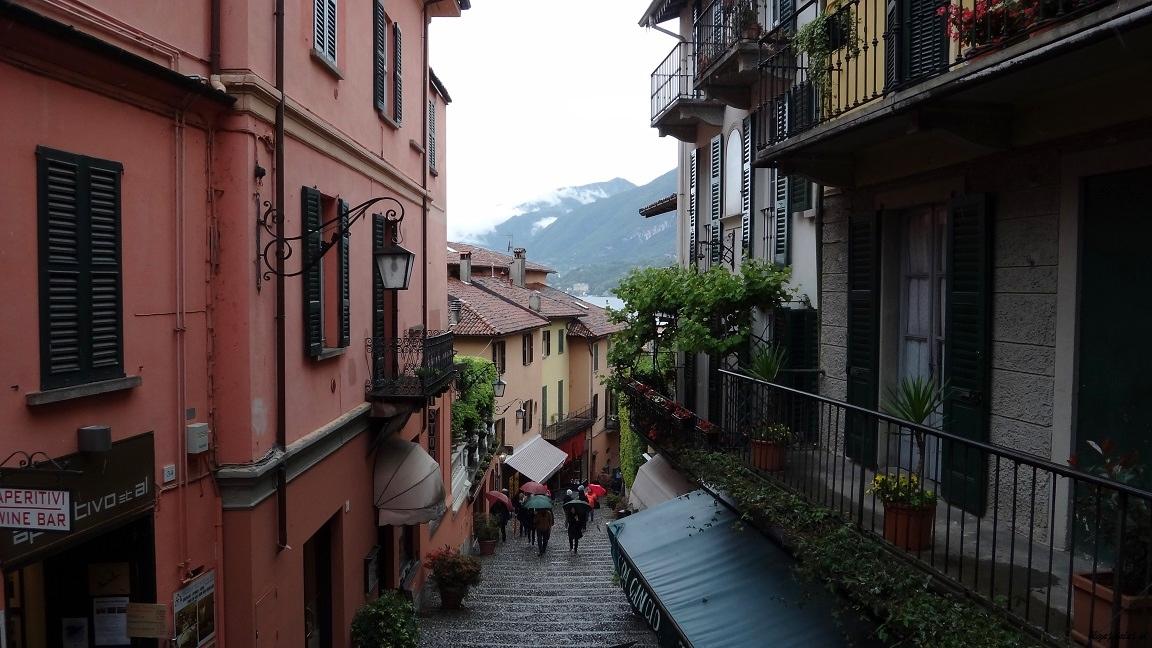 W związku z ulewnym deszczem, który nie odpuszczał ani na chwilę uniemożliwiając nam zwiedzenie miasteczka Lecco – zdecydowaliśmy się na powrót do hotelu, licząc na poprawę pogody i szansę na zobaczenie jakiś atrakcji w naszej okolicy…
Szczęście nam dopisało i jak tylko się troszkę przejaśniło wybraliśmy się na spacer po Sala Comacina. Dosłownie po kilku krokach naszym oczom ukazał się piękny, kolorowy kwiat o nazwie pasiflora – cudo! :) A tuż nad brzegiem romantyczna altanka zachęca do spędzenia w tym miejscu dłuższej chwili…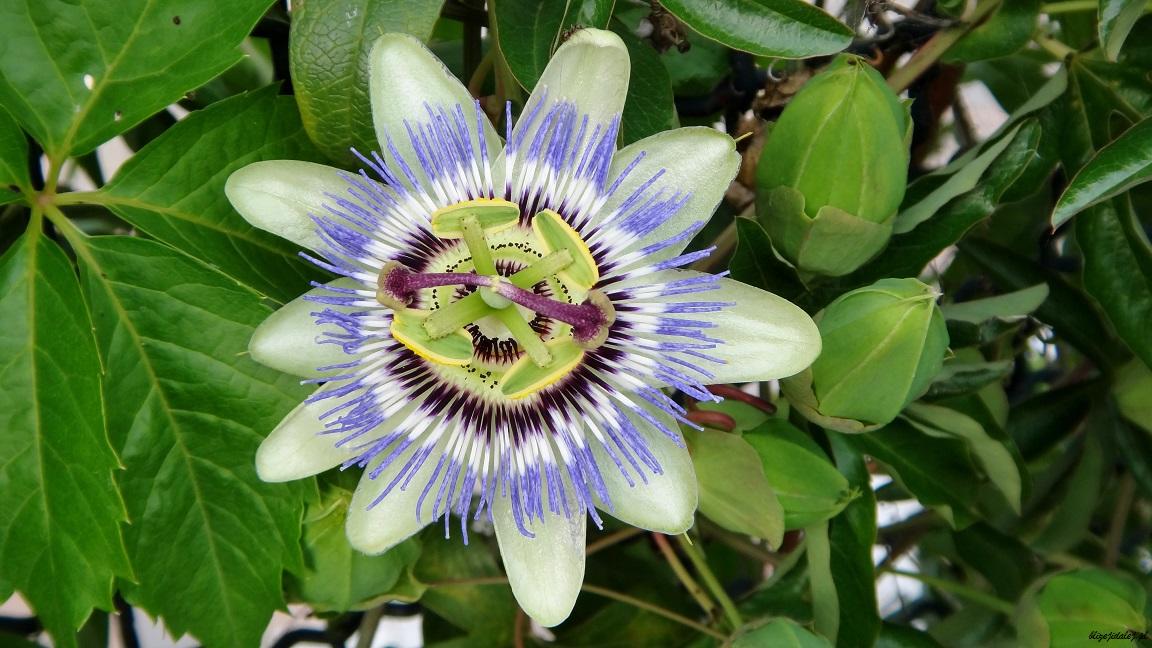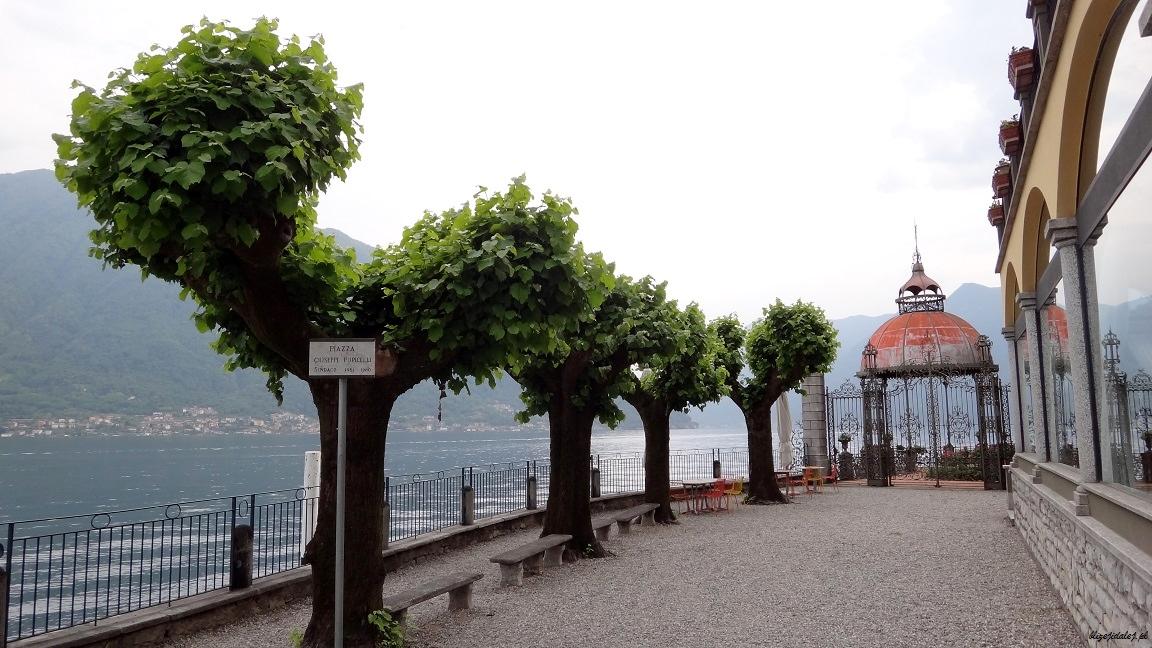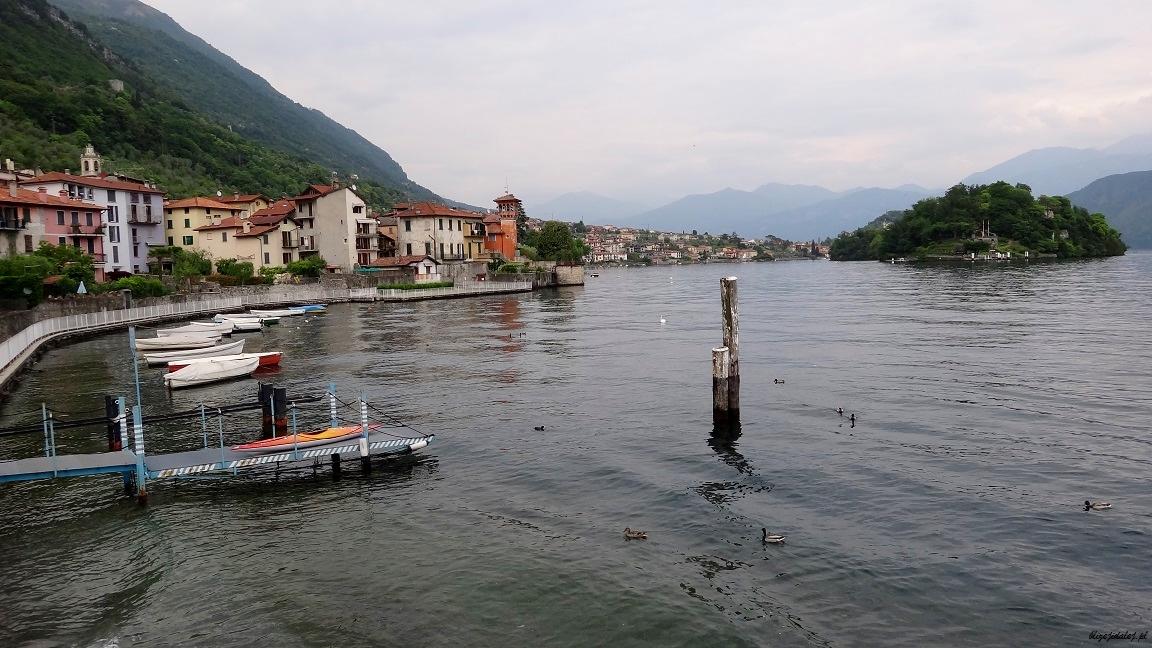 Uroczymi, starymi uliczkami docieramy do malutkiego ryneczku i malowniczego portu. Warto być ciekawskim i zaglądać na klatki, bramy czy ślepe uliczki – można trafić na prawdziwe perełki :)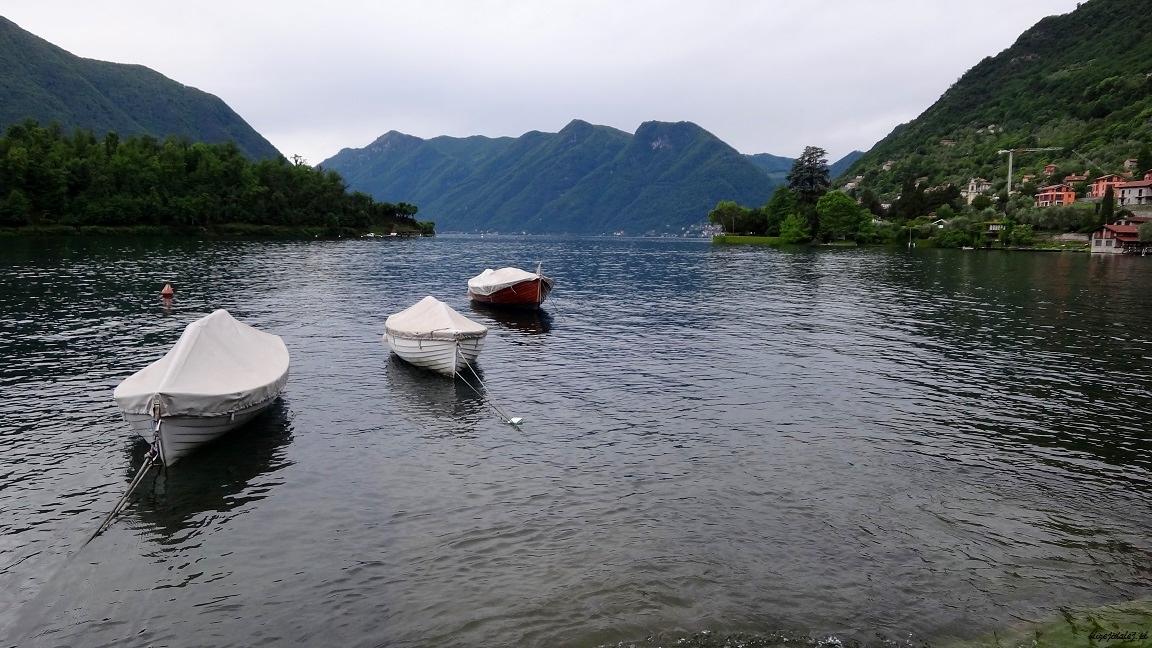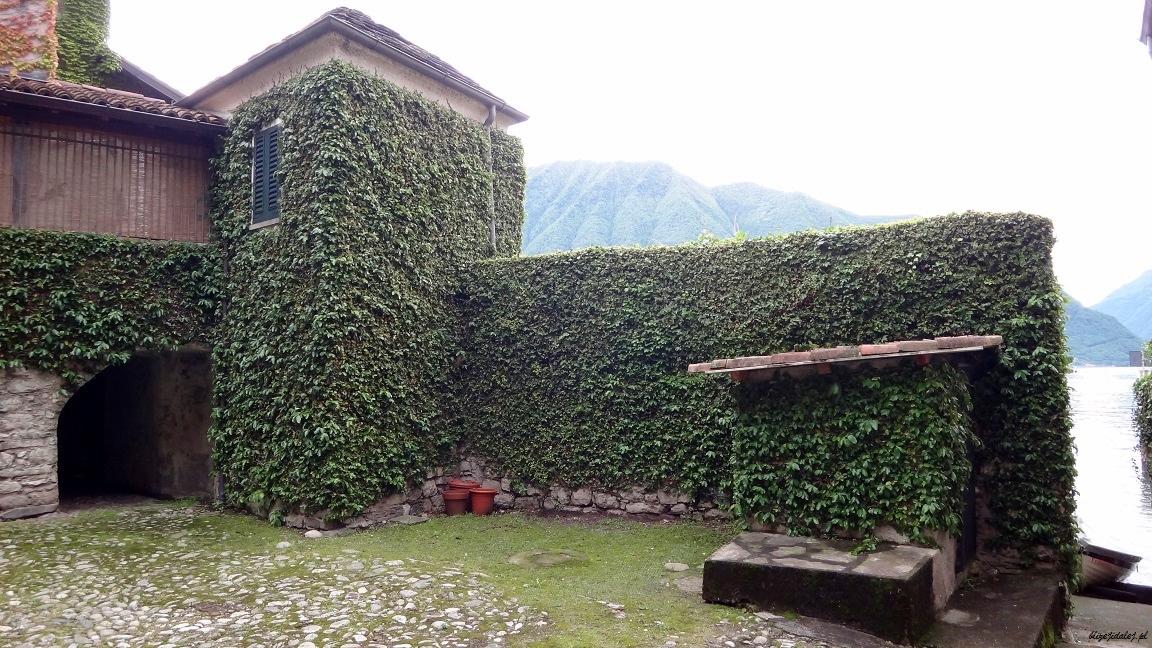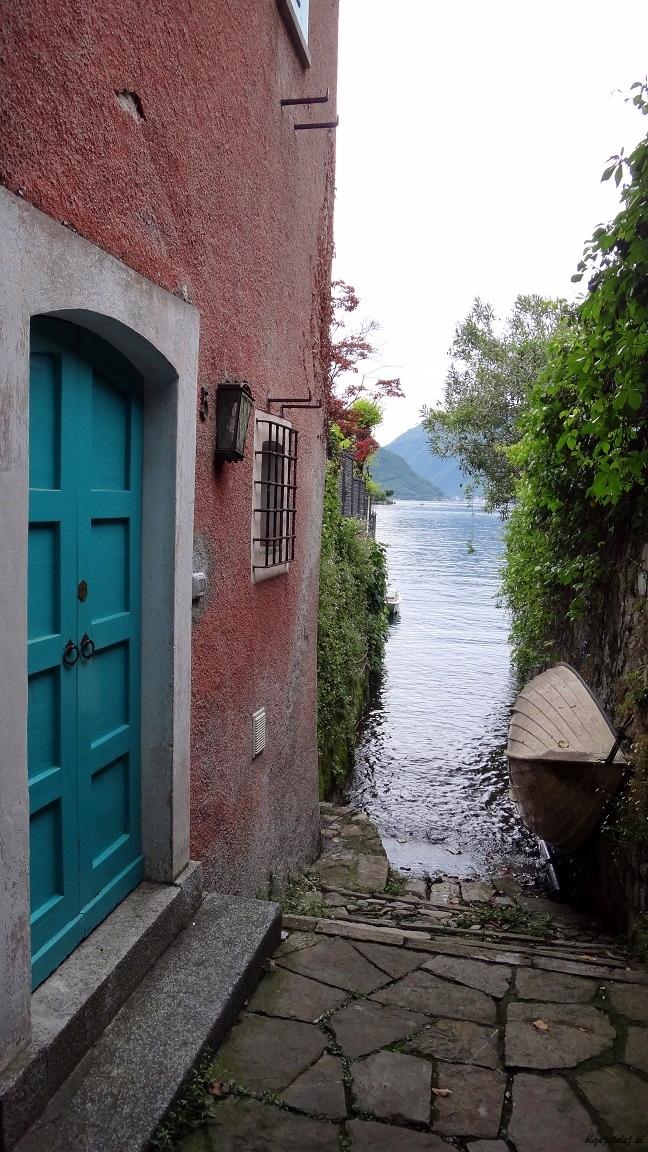 W trakcie spaceru słoneczko zaczęło nam przyświecać, więc nie zastanawiając się ani chwili udaliśmy się spacerem do miasteczka obok, czyli Ossuccio. Droga jest naprawdę paskudna, nie ma żadnego wyboru i trzeba iść wzdłuż bardzo wąskiej drogi, na tyle wąskiej, że co jakiś czas są zatoczki do wyminięcia się samochodów. Turysta jest tu w dosłownym słowa znaczeniu "zawalidrogą" i większość aut mija Cię na centymetry – paskudny odcinek, ale za to fajne widoki się po drodze rozciągają…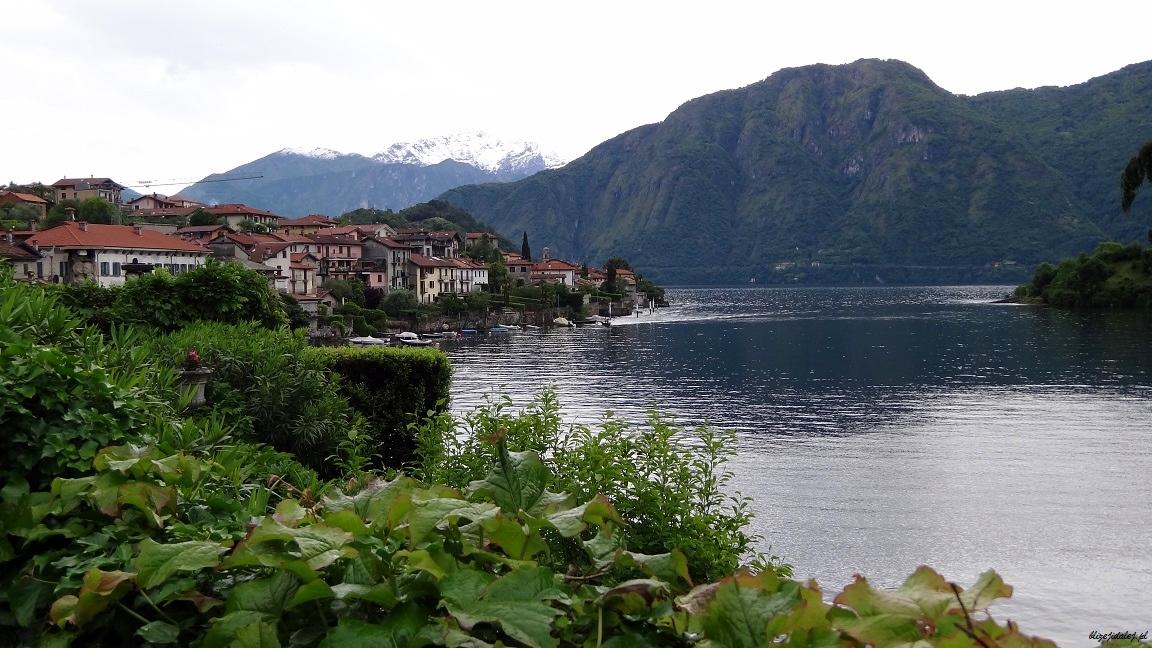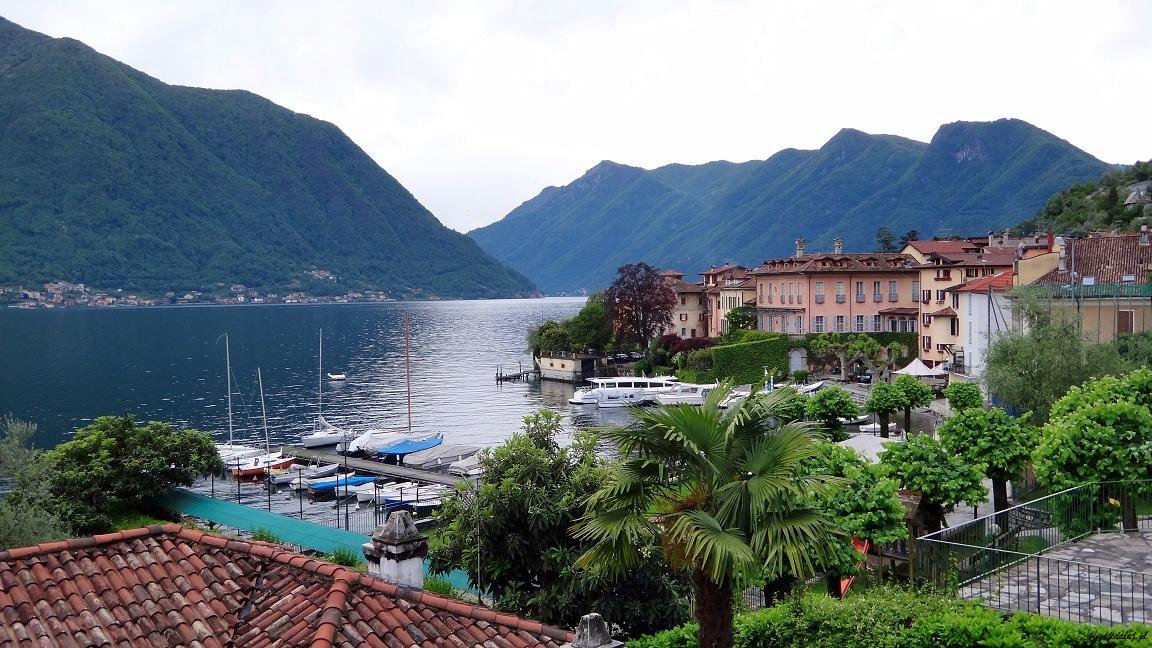 W Ossuccio rozciąga się świetny widok na Isola Comacina, czyli malutką wyspę z kościółkiem na środku. Można usiąść w niewielkim parku i delektować się widokiem – z jednej strony na dostojnie bujające się żaglówki na tle ośnieżonych, wysokich szczytów a z drugiej na tafle jeziora z uroczą wyspą na środku… z przyjemnością zrobiliśmy sobie w tym miejscu dłuższą przerwę :) Spragnieni wrażeń, mogą się wybrać łódeczką na mały rekonesans po wyspie.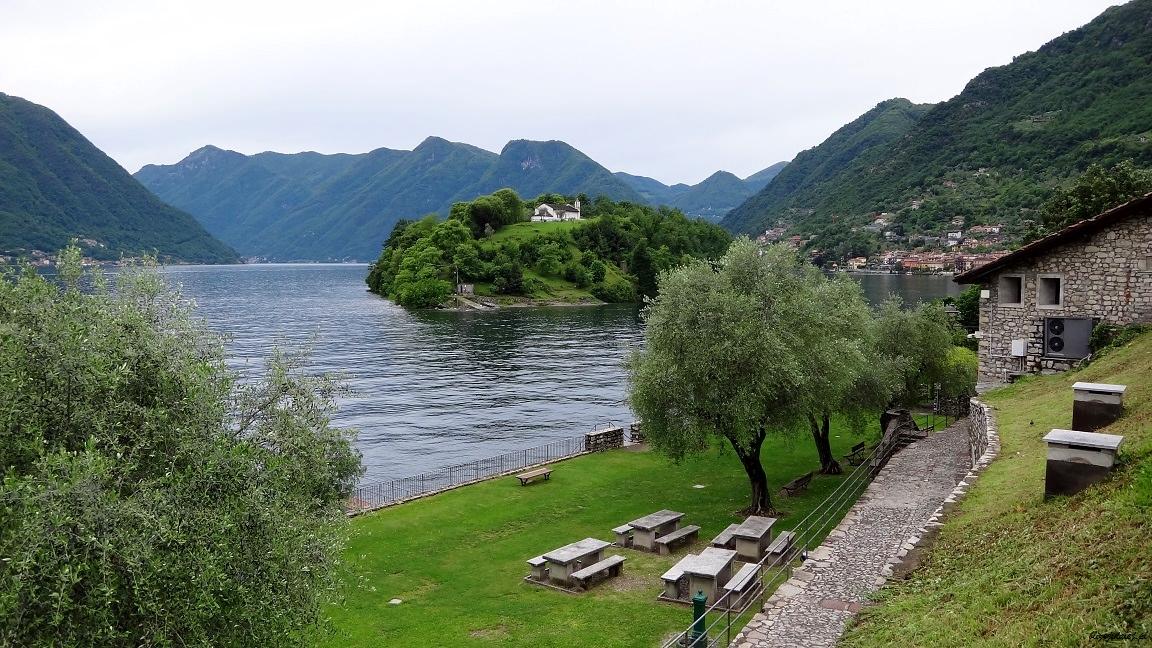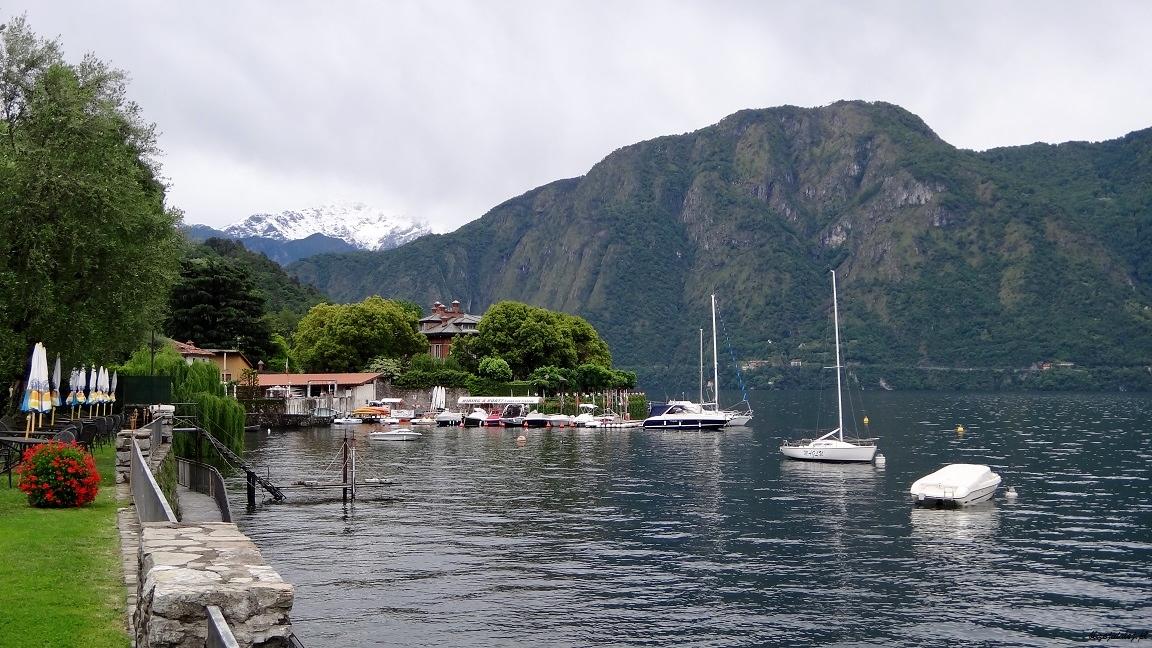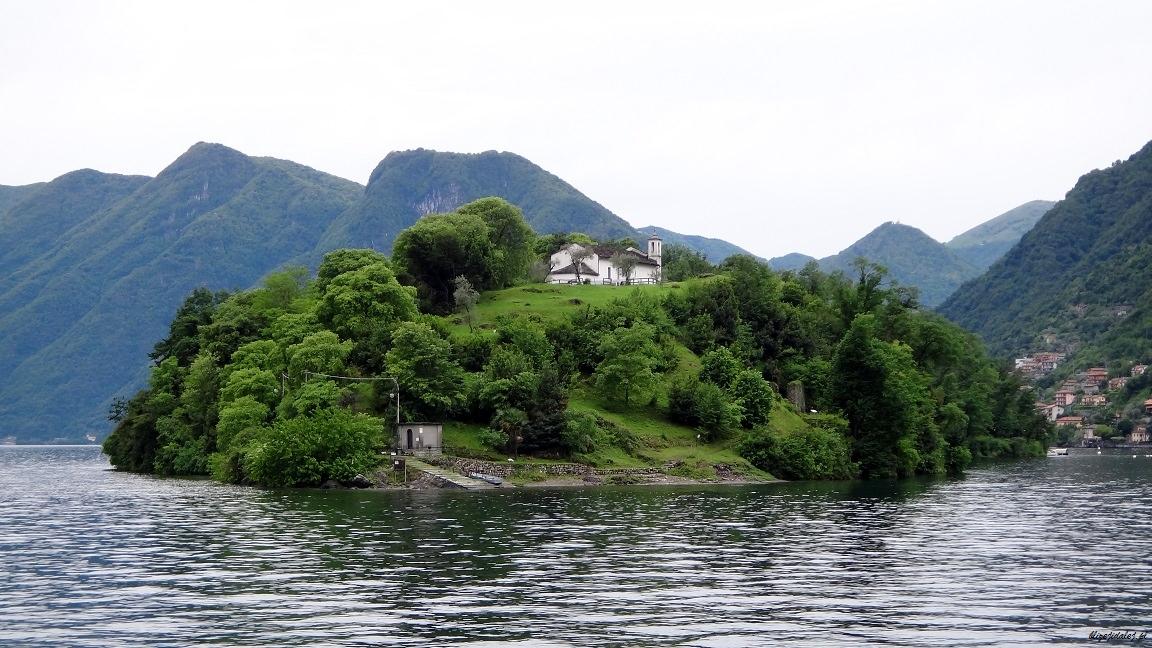 Po drodze zajrzeliśmy także do kamiennego kościoła Chiesa di San Giacomo, z wysoką dzwonnicą na tle gór prezentuje się wyśmienicie – niestety zamknięty na głucho…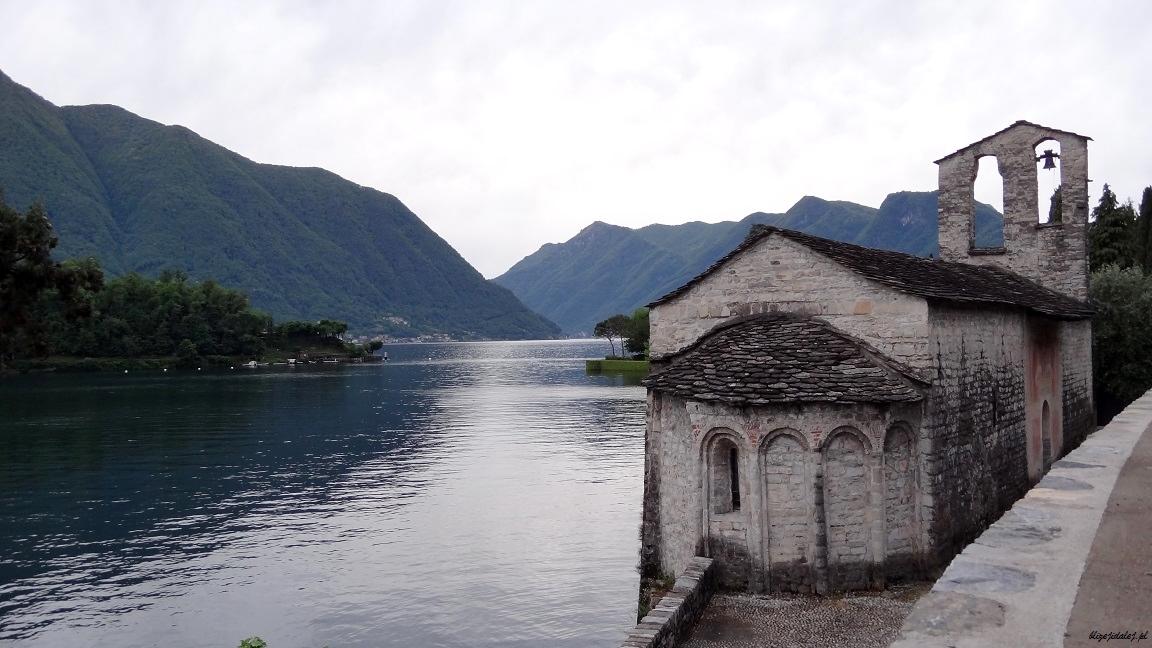 Nie zobaczyliśmy wszystkiego, nawet nie zrealizowaliśmy połowy planu na jezioro Como. Ta niewielka część odwiedzonych miejsc, pozostawiła jednak fajne wrażenia, z jednym "ale"… tu jest mega turystycznie! W szczycie sezonu turystycznego to ja bym tu raczej nie chciała wylądować ;)

Wracając teraz wspomnieniami nad jezioro Como i zamykając oczy, mogę sobie wyobrazić jak ślicznie musi tu być jak jest słonecznie i ciepło – jestem pewna, że znacznie bardziej okazale! Podobało mi się nad jeziorem Como, pomimo deszczu i niewielkiego skrawka zwiedzonych miejsc to cieszyliśmy się jak dzieci, że choć troszkę słonka wyjrzało zza chmurki. Okolice jeziora mają wiele do zaoferowania…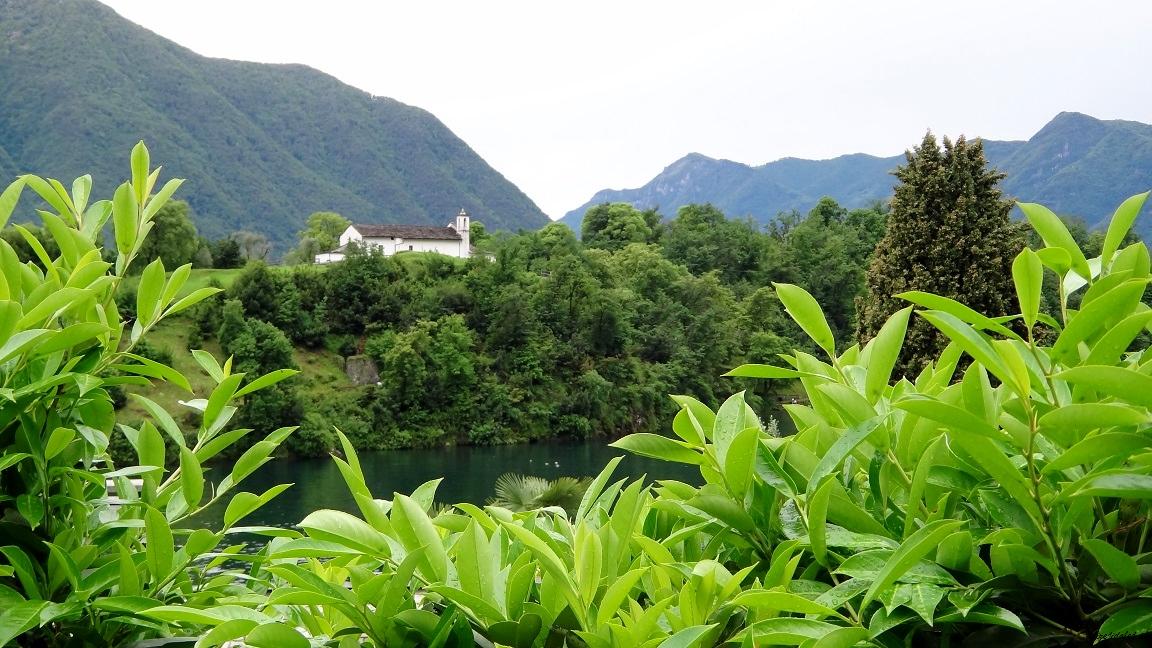 Więcej artykułów na temat Włoch (klik).
---
You might also like