Sighisoara to jedno z pierwszych miast, w których zatrzymaliśmy się na dłużej w trakcie zwiedzania Rumunii. Jadąc autem uznaliśmy że będziemy dostosowywać się na bieżąco do potrzeb i oczekiwań – hotele rezerwowaliśmy z dnia na dzień, z kilku punktów zwiedzania zrezygnowaliśmy z uwagi na stan dróg i faktyczne a nie oczekiwane czasy przejazdów pomiędzy poszczególnymi atrakcjami ;)
W Sighisoarze pomimo długotrwałych i mozolnych poszukiwań noclegu, okazało się że nie możemy znaleźć żadnego hotelu, motelu czy apartamentu. Nic, zero, tylko eleganckie, znaczy drogie hotele były dostępne, a wszystko to za sprawą długiego weekendu – dokładnie tak jak w Polsce, wszyscy na hasło "długi weekend" gdzieś jadą… Na szczęście byliśmy przygotowani na taką opcję i w bagażniku czekało na nas rozwiązanie awaryjne :) Nie sądziliśmy, że namiot przyda się tak szybko i to w mieście, jednak jak się okazało nie ma tego złego… camping "Pensiunea Aquaris" znaleźliśmy po drugiej stronie rzeki, w bliskiej odległości od centrum miasta i to nie byle jaki bo z basenem! :)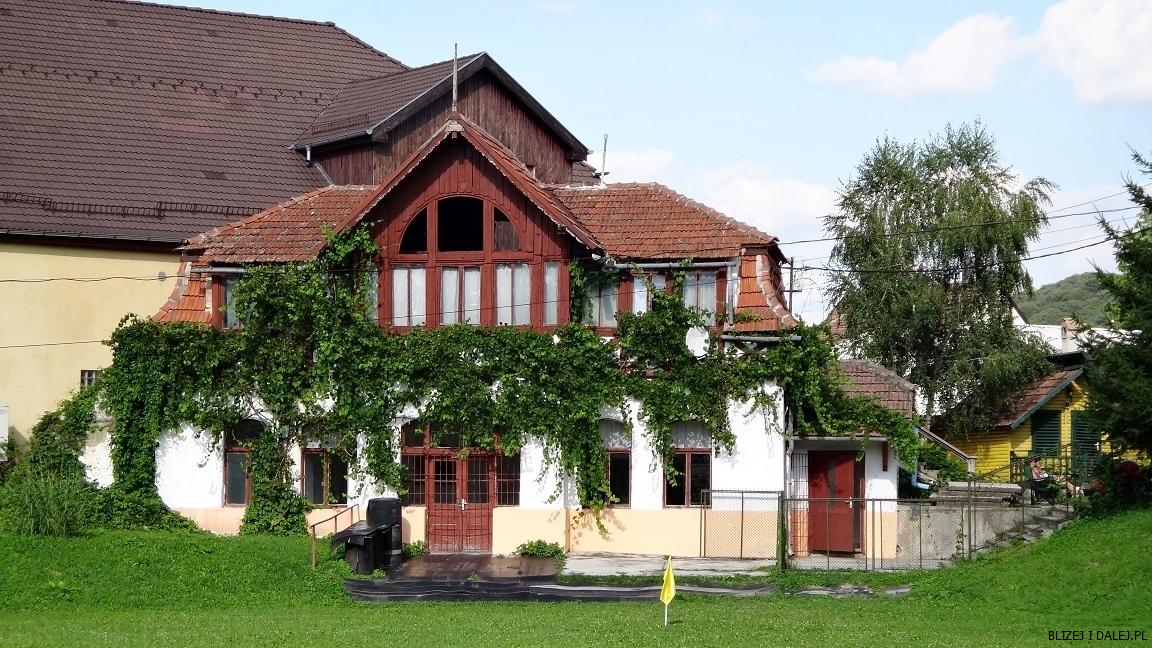 Już po chwili idziemy klimatycznymi uliczkami otoczeni z każdej strony starodawnymi, kolorowymi kamienicami, barwnymi drzwiami i okiennicami – zapowiada się świetnie, a to dopiero początek ;)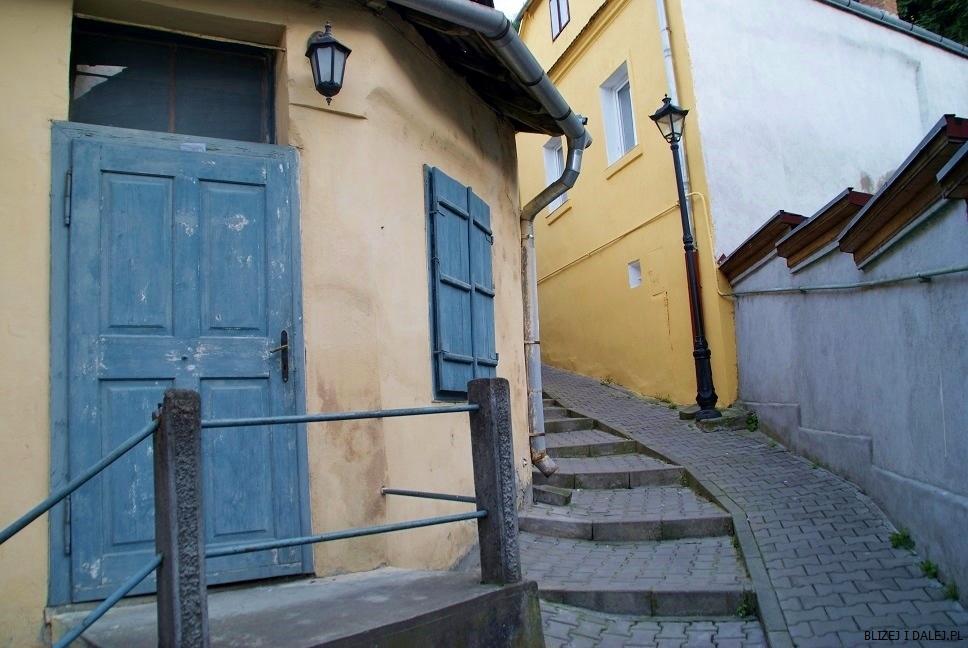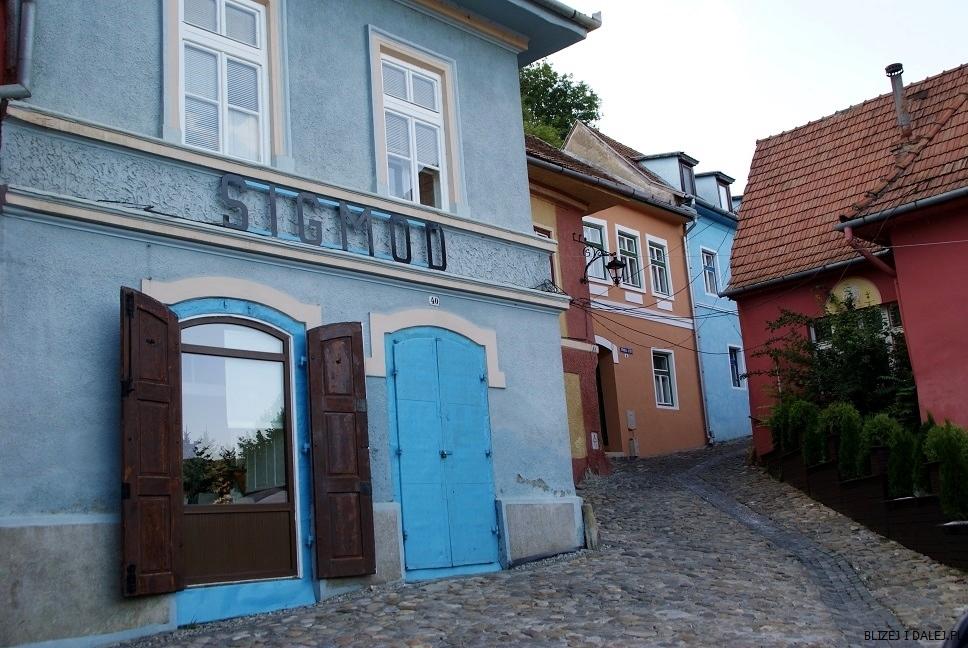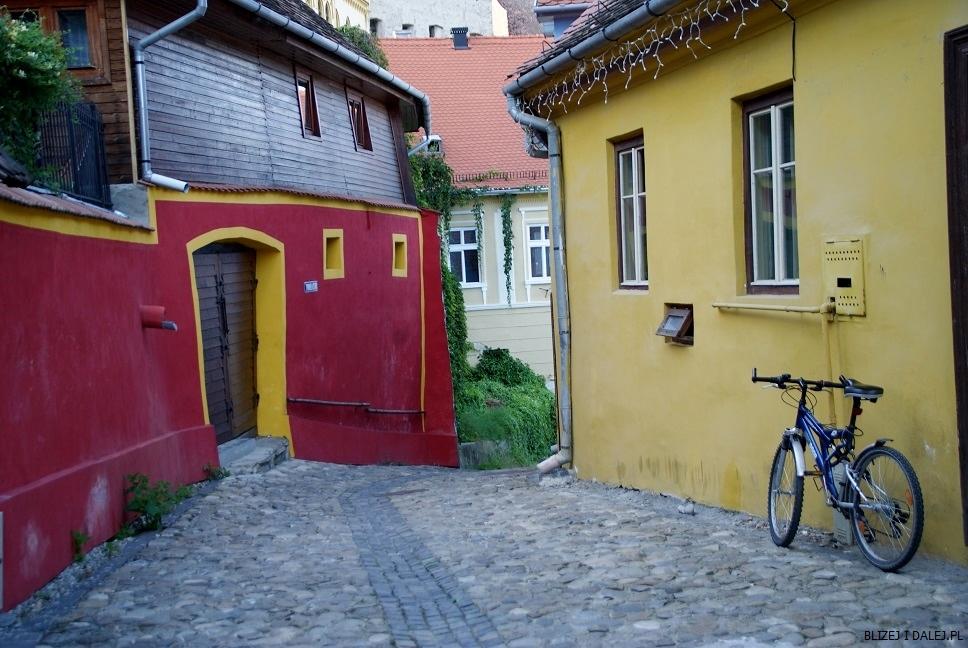 Miasto słynie z dobrze zachowanej starówki otoczonej murami – Wzgórze Zamkowe jako ufortyfikowany średniowieczny gród zostało wpisane na listę UNESCO. Przechodząc przez główną bramę wkraczamy w świat zabytków, Wieża Zegarowa w której obecnie mieści się Muzeum Historyczne a tuż obok Dom Włada Drakuli zwanego Palownikiem – podobno mieszkał w tej kamienicy kilka lat… ile w tym prawdy nie wiadomo, ale legenda żyje a hasło "Drakula" rozpala zmysły ;)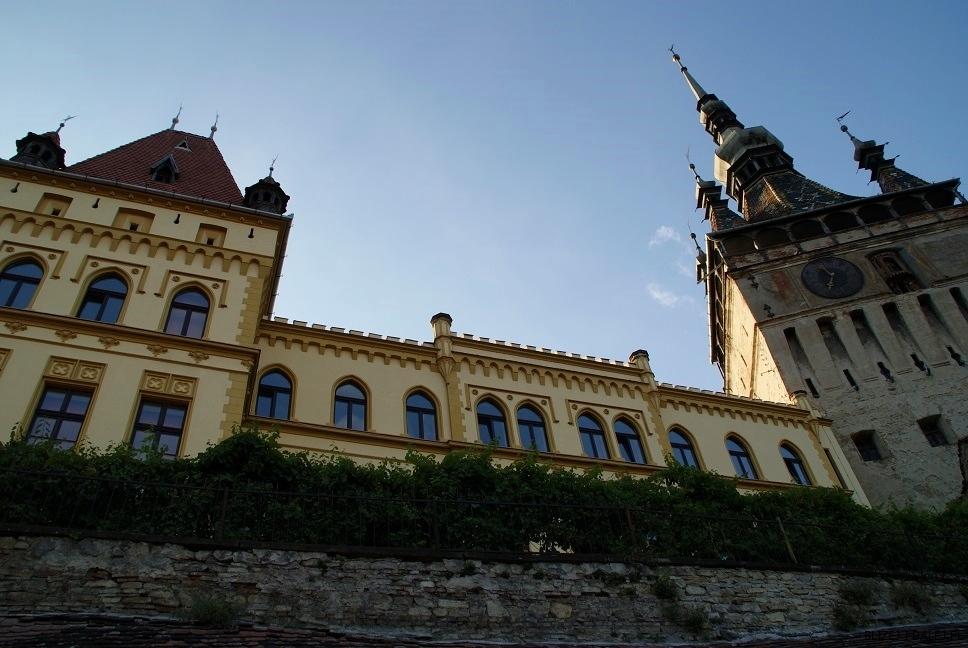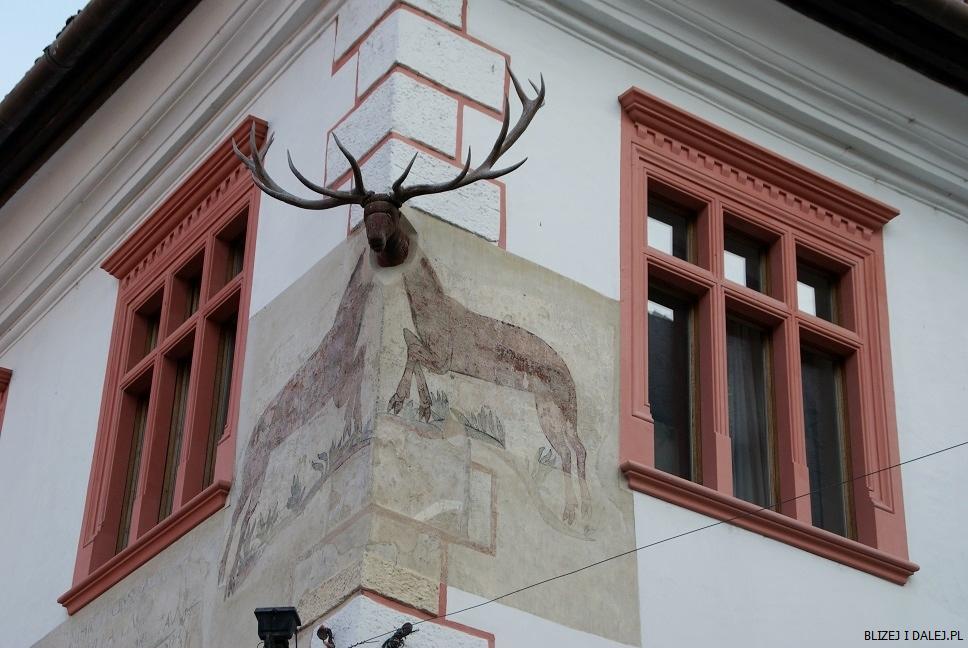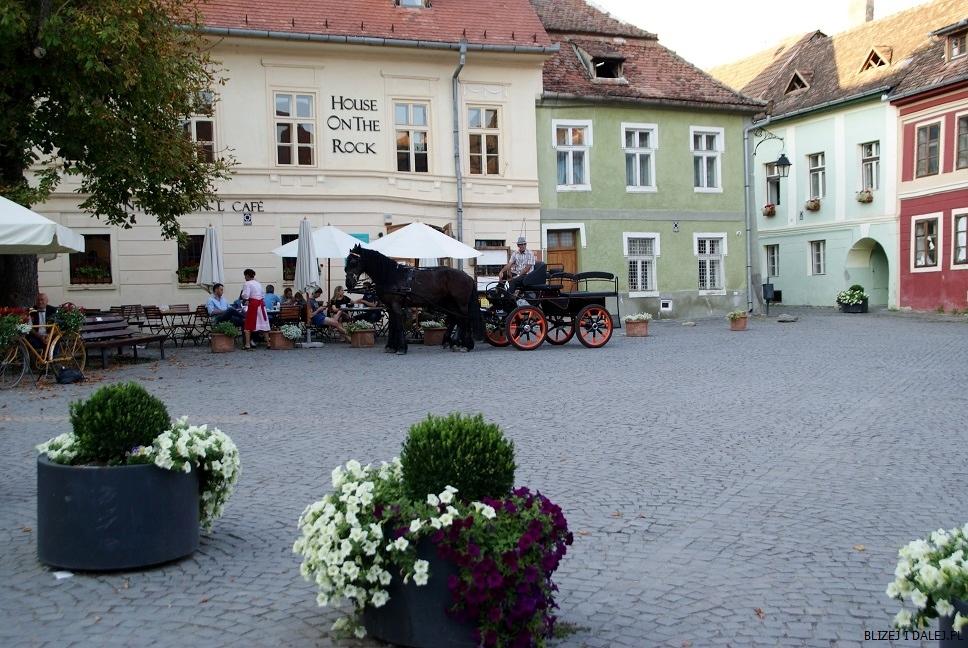 Kilka kroków dalej znajduje się atrakcyjny punkt widokowy z rozciągającą się panoramą na miasto.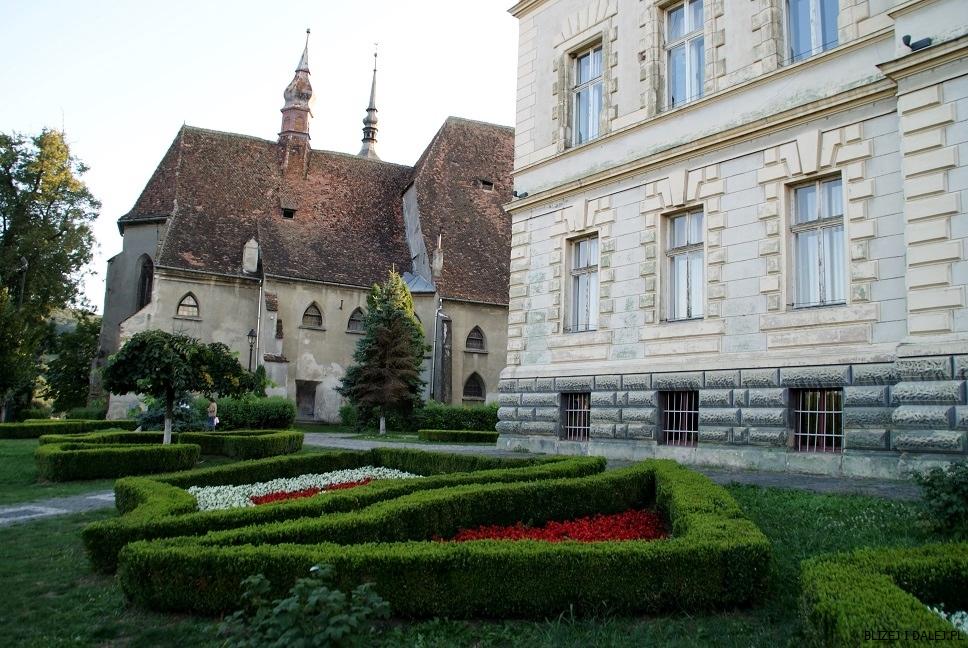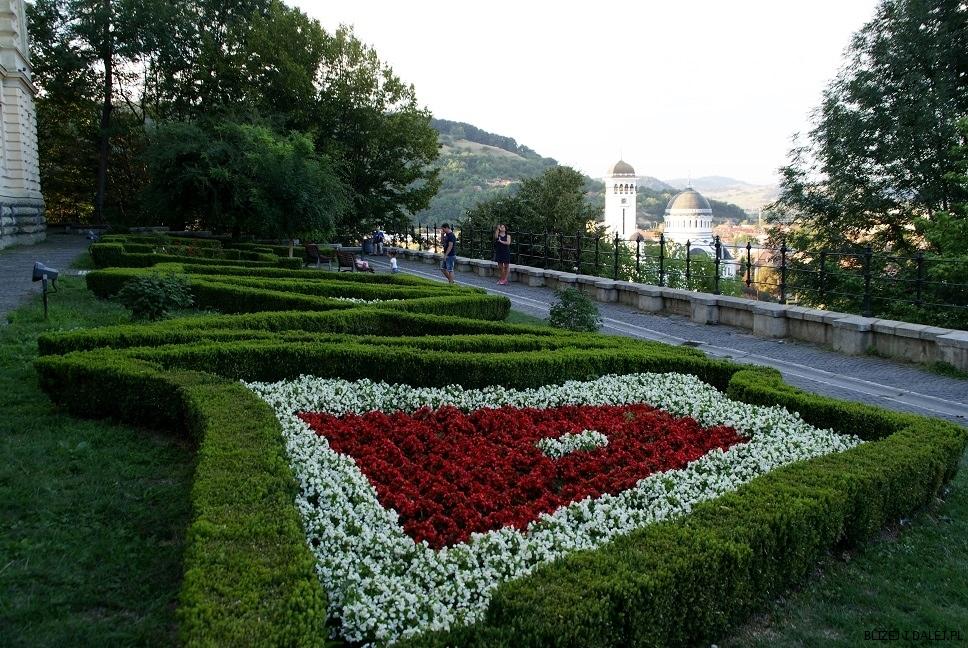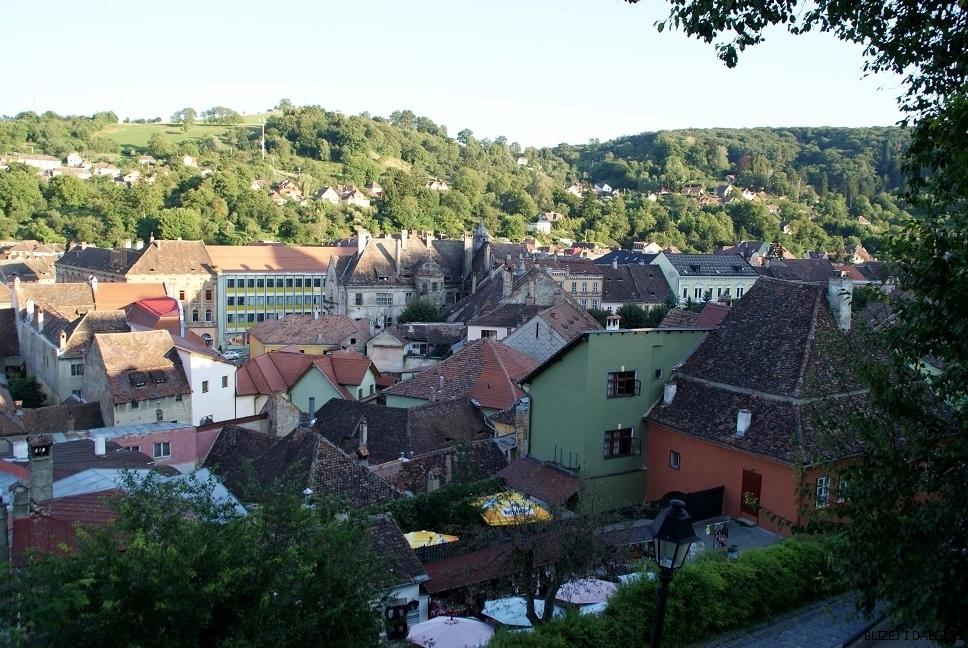 Warto z rynku wybrać się spacerem w kierunku zabytkowej wieży Turnul Cismarilor, w jej okolicy znajdziemy urokliwe, romantyczne uliczki – fajne miejsce :)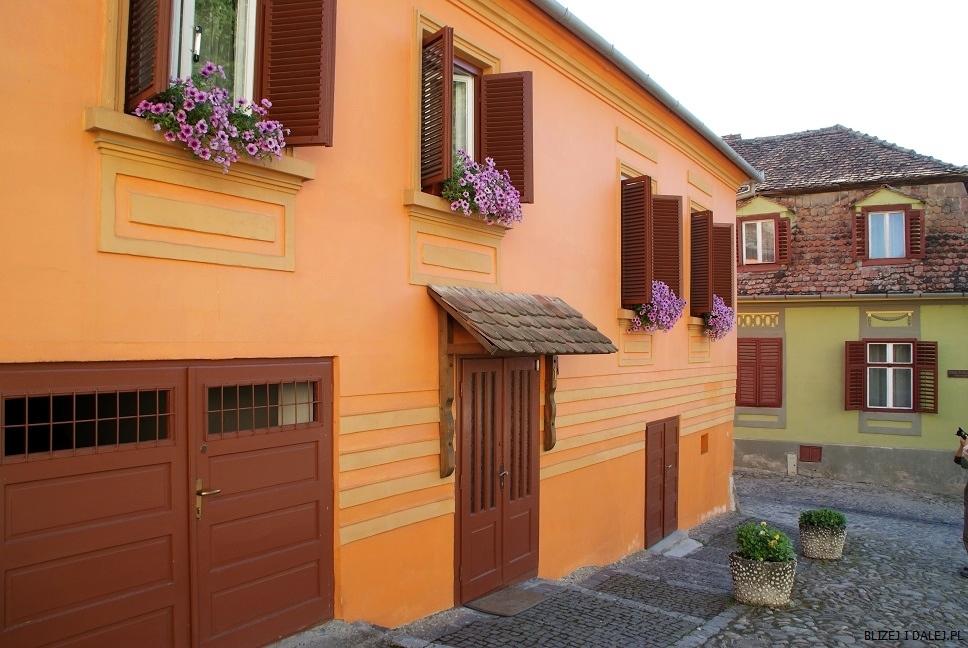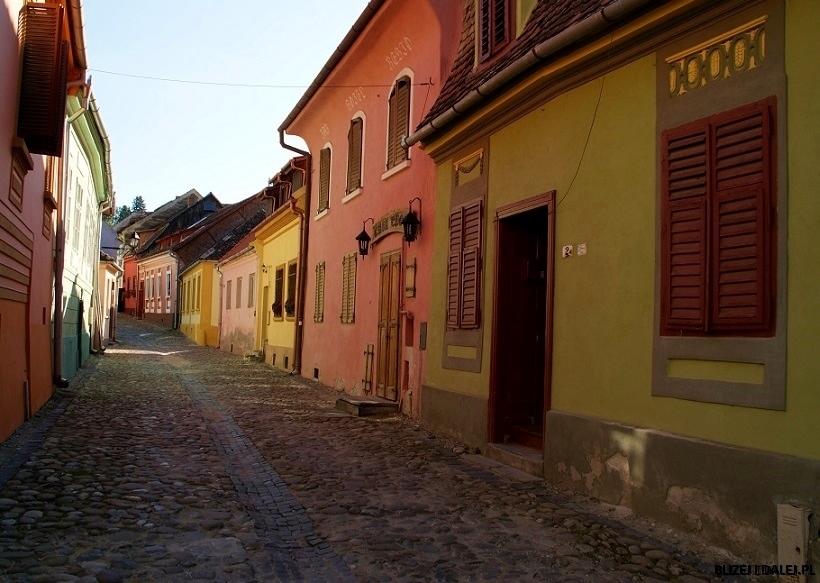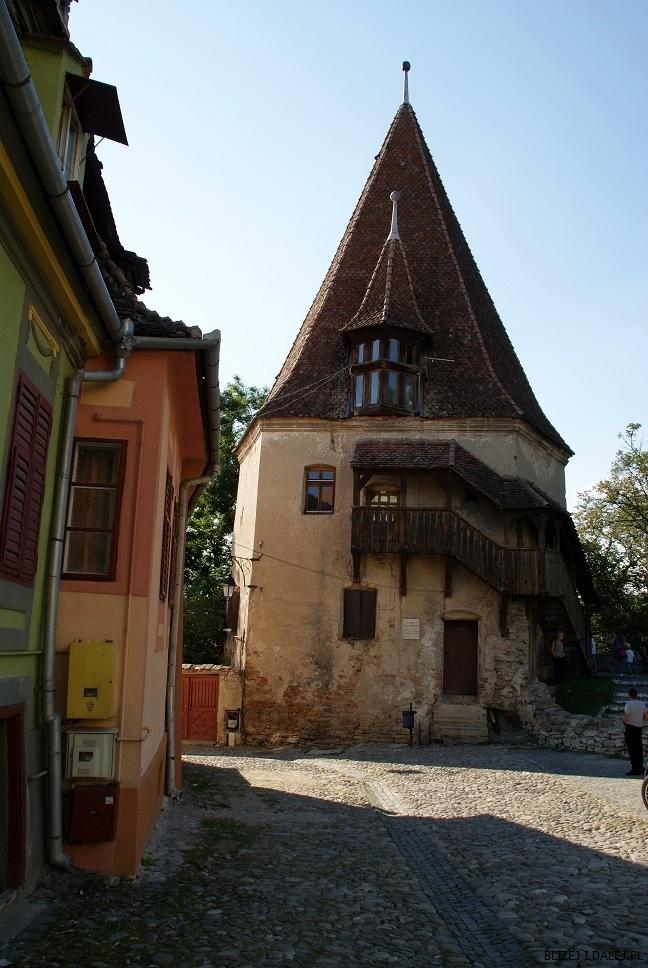 Docieramy do znanych, drewnianych Schodów Szkolnych, którymi przenosimy się na wyższy poziom miasta. Dużo osób zachwyca się tym miejscem, nie do końca wiem dlaczego – ot, zabytkowe, kryte schody… Mieści się tu zabytkowy Kościół Klasztorny Dominikanów oraz Cmentarz Ewangelicki, gdzie nagrobki są dość chaotycznie rozrzucone po wzgórzu, z którego rozciąga się świetny widok na okolicę.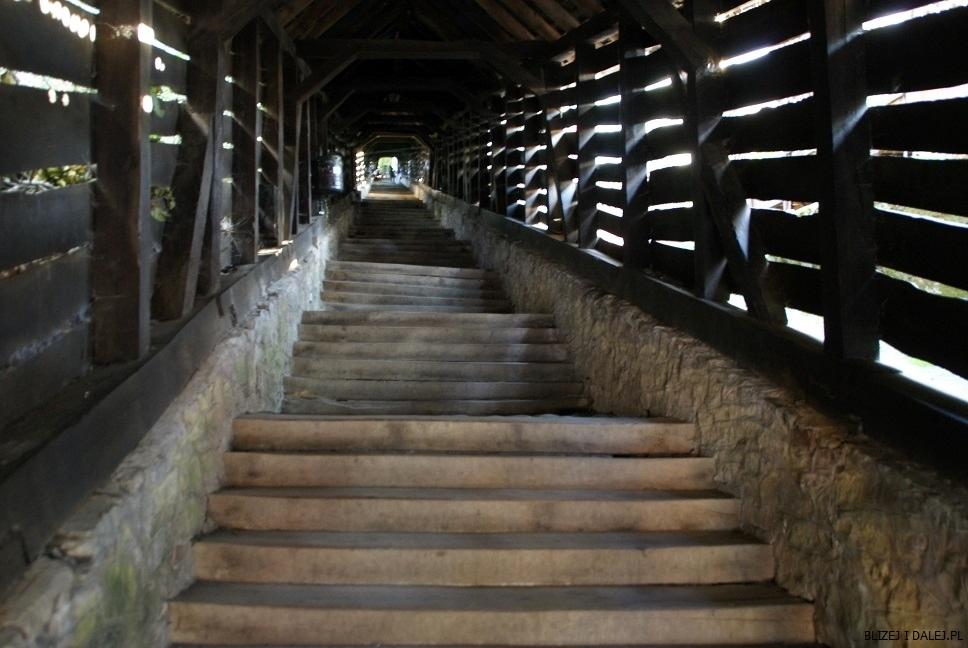 Warto zobaczyć także prawosławną Katedra Świętej Trójcy, która usytuowana po drugiej stronie rzeki. Niestety nie udało się nam zajrzeć do środka – albo była zamknięta albo toczyło się nabożeństwo…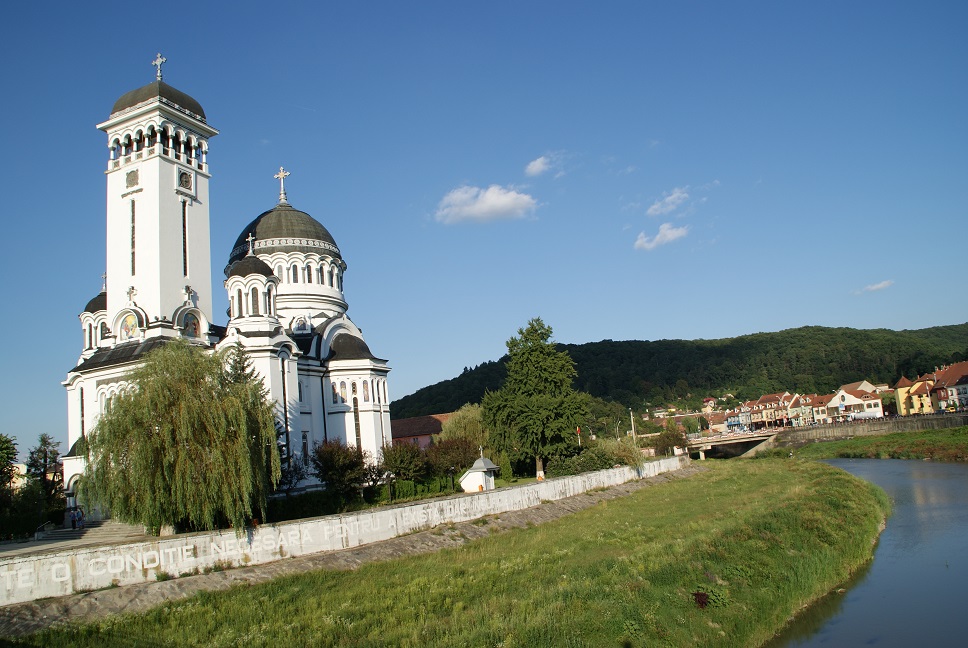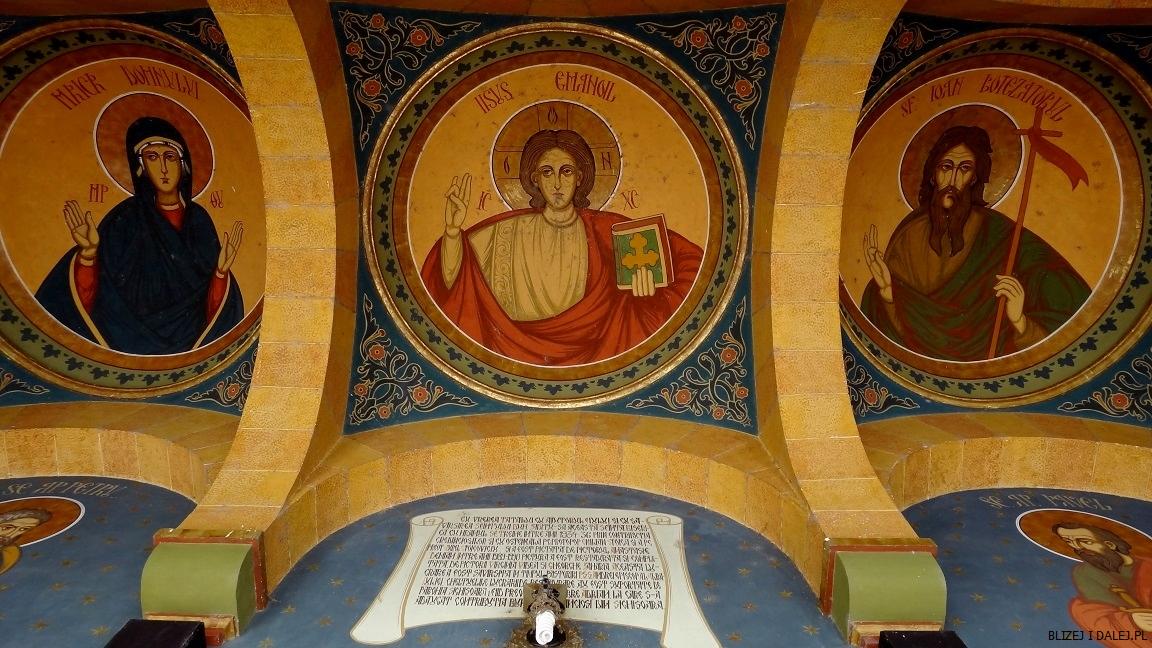 Wybierając się do Rumunii obawiałam się troszkę jedzenia, znajomi którzy byli tu wcześniej opowiadali że w Rumunii to tylko mięso i to tłuste, flaki w mleku i mamałyga zwana polentą, czyli kaszka kukurydziana. Wiem, wiem, chcieli mnie troszkę postraszyć ;) W mieście możemy śmiało polecić Gasthaus Alte Post z tradycyjną, rumuńską kuchnią. Polecam rozpływające się w ustach sarmale, takie "ala" gołąbki zawijane w liście winogron podane z mięsem, kwaśną śmietaną i oczywiście polentą, smaczny paprykarz w białym sosie (mała zmyłka, byliśmy przekonani że sos będzie pomidorowy), gulasz podany w garnku czy mięso w estragonie z ziemniaczkami – jedzenie jest tu absolutnie pyszne, ceny rozsądne a obsługa sympatyczna, polecam :)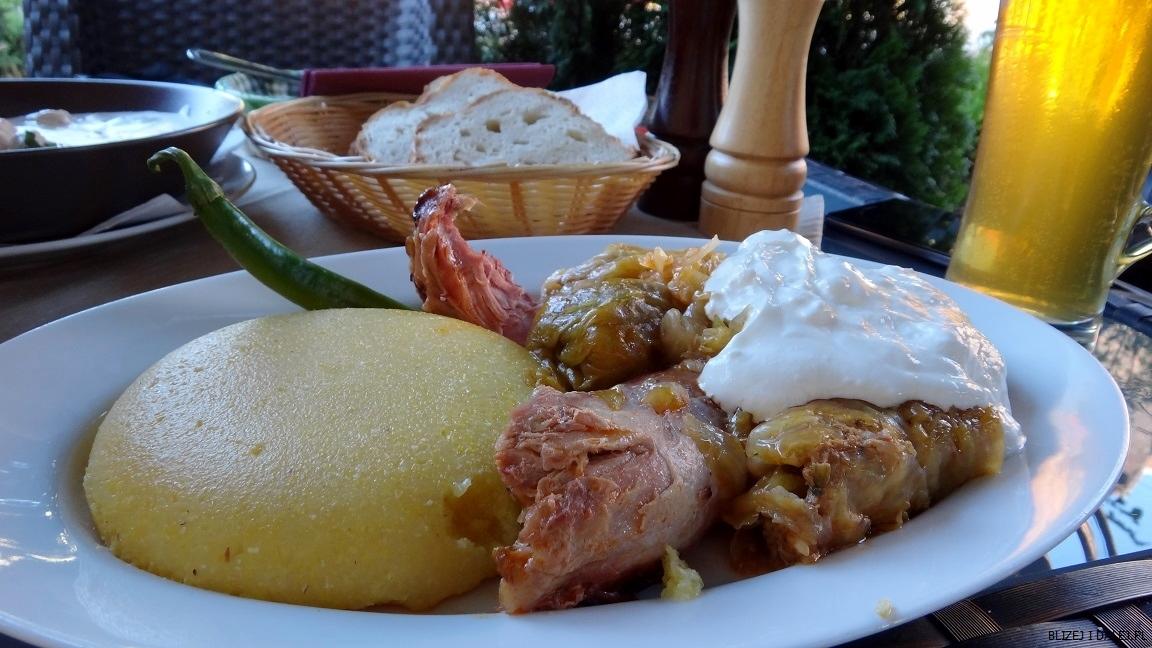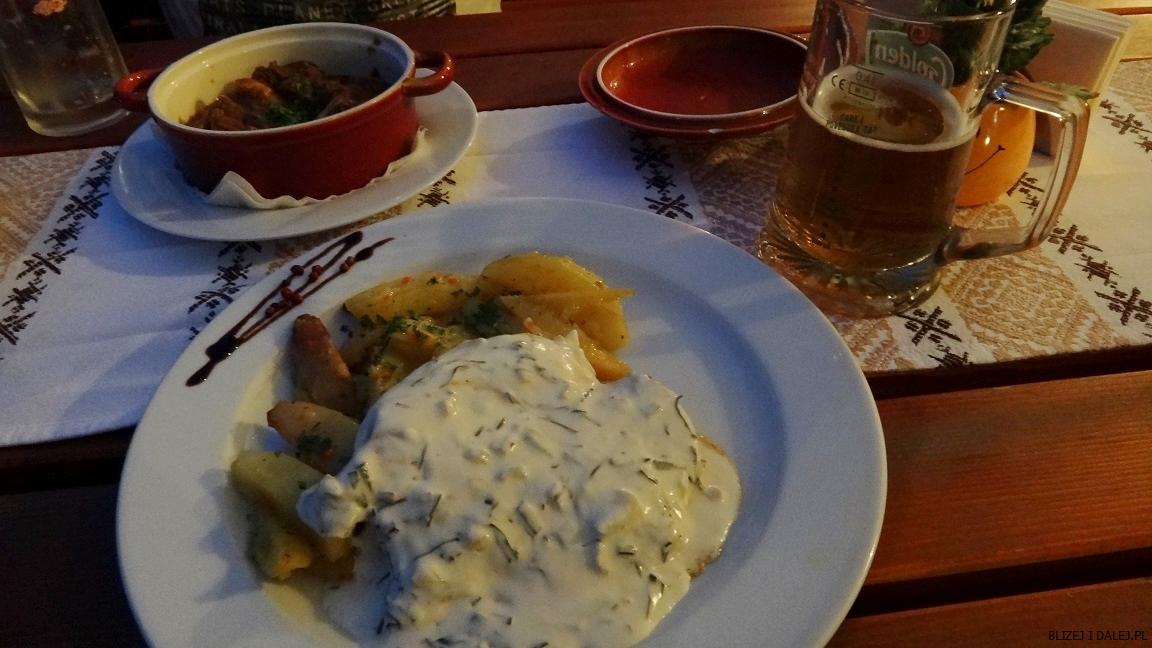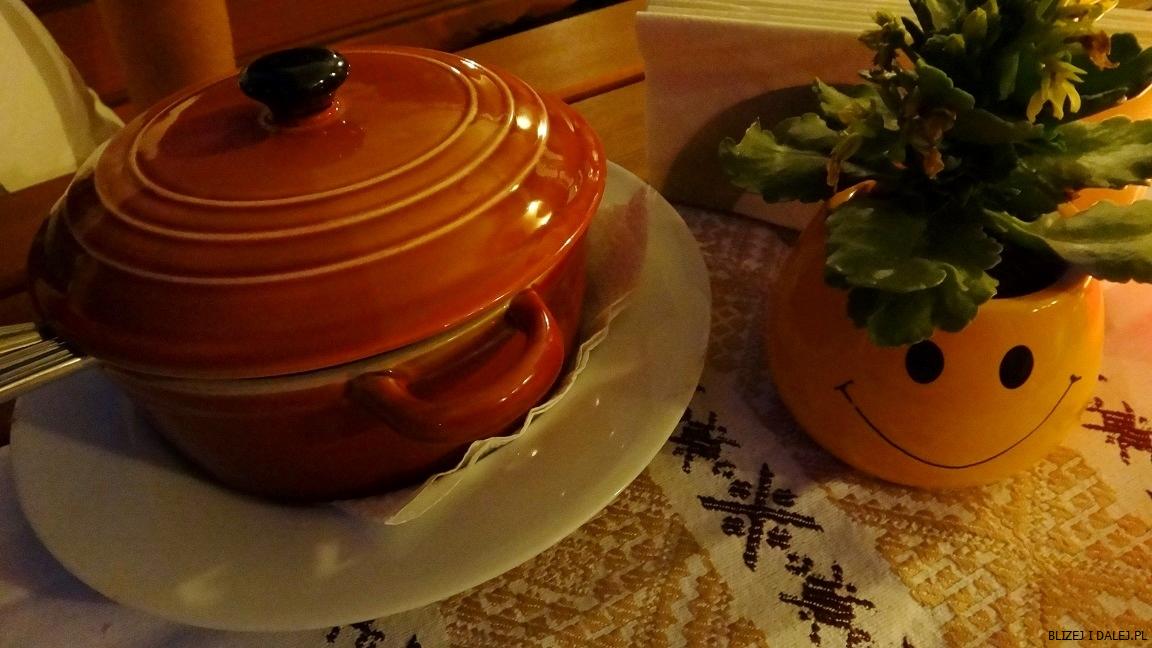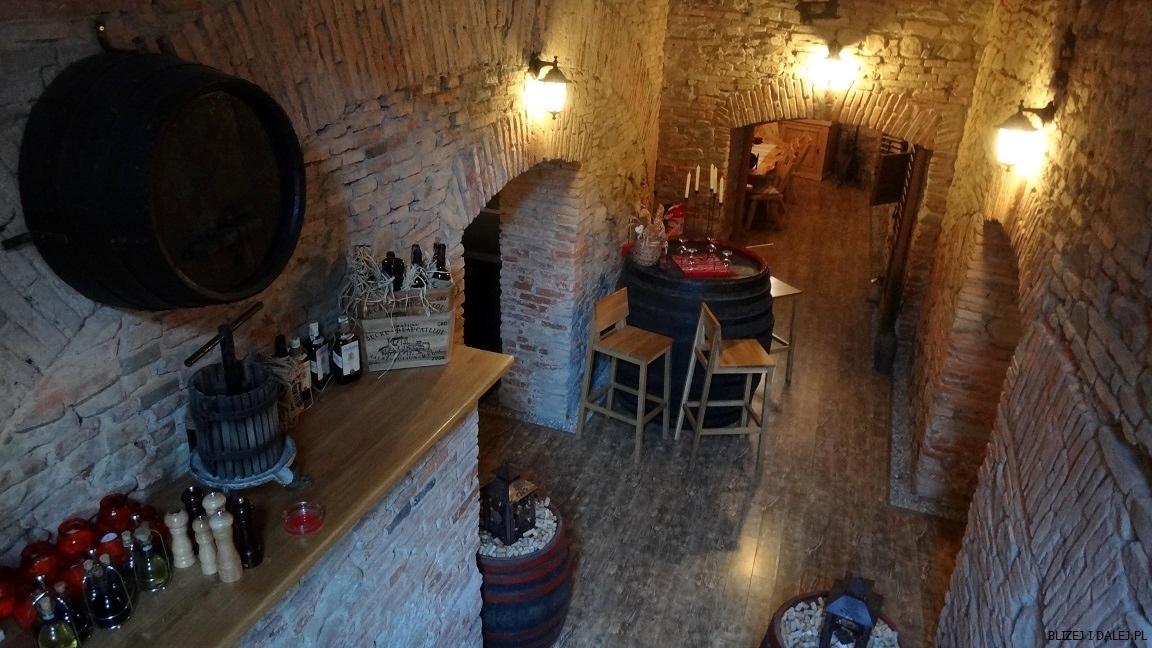 Dodatkową atrakcją jest organizowany co roku w lipcu Festiwal Średniowieczny – mogę sobie bez trudu wyobrazić jak fajne wrażenia muszą towarzyszyć obserwacji rycerzy i walk w takim otoczeniu :)

Sighisoara to urocze, historyczne miasteczko które zapada w pamięć – wybierając się na wycieczkę do Rumunii nie można tego miejsca pominąć! Polecam zarezerwować co najmniej jeden dzień aby niespiesznie przespacerować się uliczkami, zjeść lokalne smakołyki i nacieszyć się atmosferą miasta :)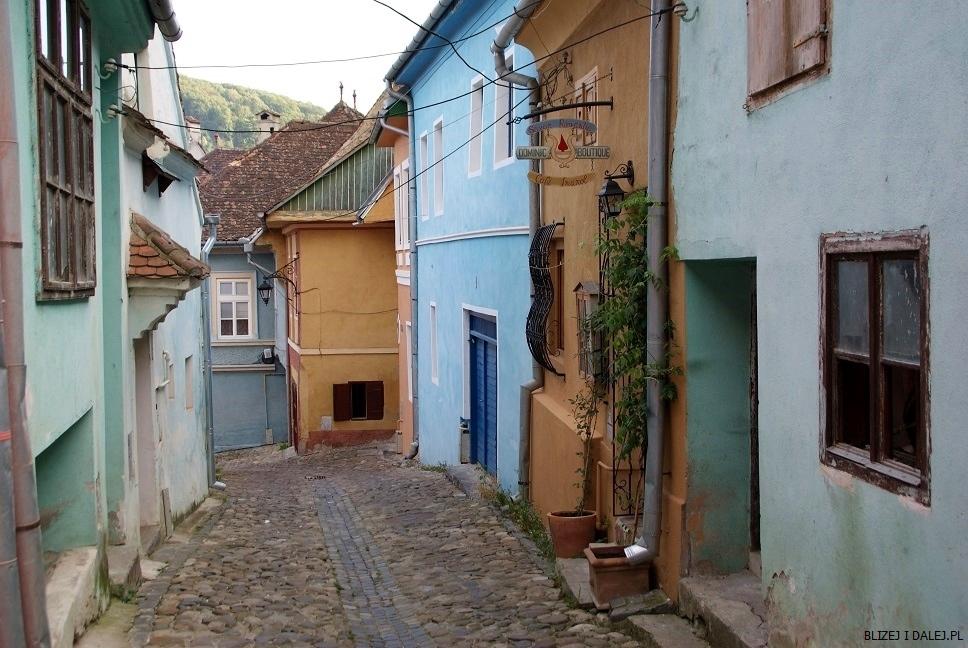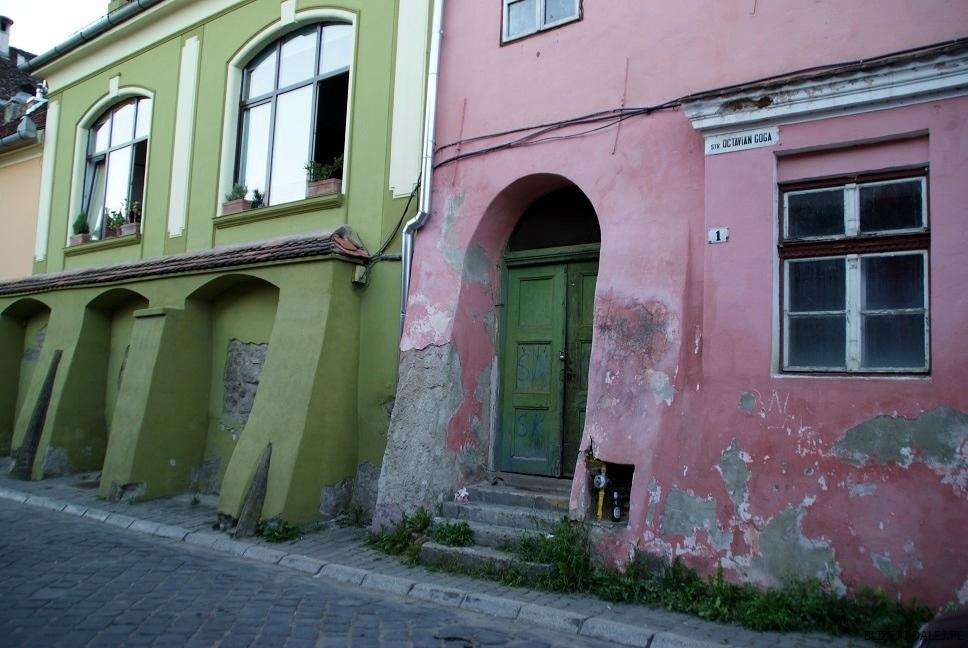 Dodatkowe informacje:
Restauracja Gasthaus Alte Post – P-Ta Hermann Oberth Nr. 38, Sighisoara
Hotel i camping Pensiunea Aquaris – Strada Nicolae Titulescu 4, Sighișoara
Więcej artykułów o Rumunii (tutaj).
---
You might also like