Dawno, dawno temu zakochałam się w Krakowie po raz pierwszy – po latach postanowiliśmy sprawdzić jak Kraków prezentuje się obecnie i w Walentynki wybraliśmy się na romantyczny weekend :) To był absolutny strzał w dziesiątkę! Kraków jak kiedyś uwiódł nas swoim klimatem, jedzeniem i atmosferą, ale zacznijmy od początku…
Hotel "Ibis budget" w którym się zatrzymaliśmy, mieści się tuż koło dworca, więc na piechotę, spacerowym krokiem zmierzamy na Stare Miasto. Po drodze mijamy Pomnik Grunwaldzki, Barbakan i Pomnik Jana Matejki. Pogoda nam sprzyja – słoneczko świeci i jak na luty jest niesamowicie ciepło.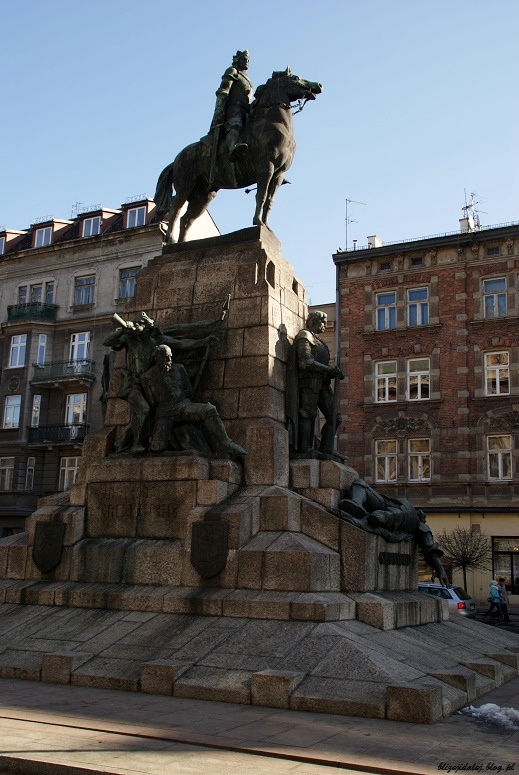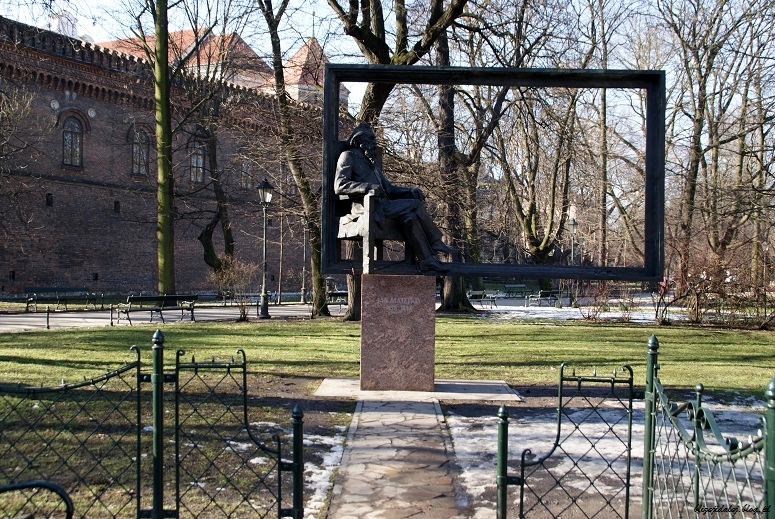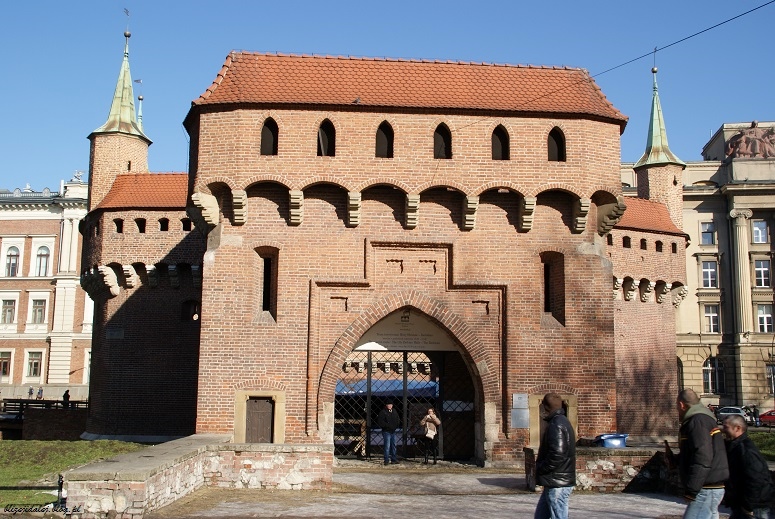 Przekraczamy próg Bramy Mariackiej Floriańskiej (edit) i przepadamy w galerii obrazów :) Cudownie, kolorowo, różnorodne style i faktury – małe i duże dzieła sztuki…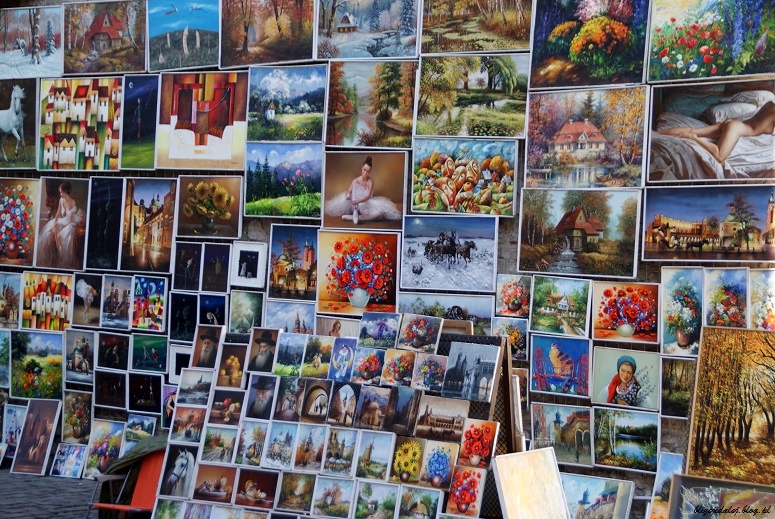 Rynek w Walentynkową sobotę tonął w kwiatach – rozstawione stoiska z kwiatami, babcie sprzedające kwiaty z małych kubełków, panowie sprzedające róże z ręki… Podziwiamy Sukiennice, dorożki, ustrojone koniki, Wieżę Ratuszową i rzeźbę wielkiej głowy (w 2005 roku została ona podarowana przez polskiego rzeźbiarza Igora Mitoraja) – jest absolutnie cudowna. Tu i tam mijamy różnorodnie wystylizowanych mimów czy też szalejącą młodzież w rytm breakdance.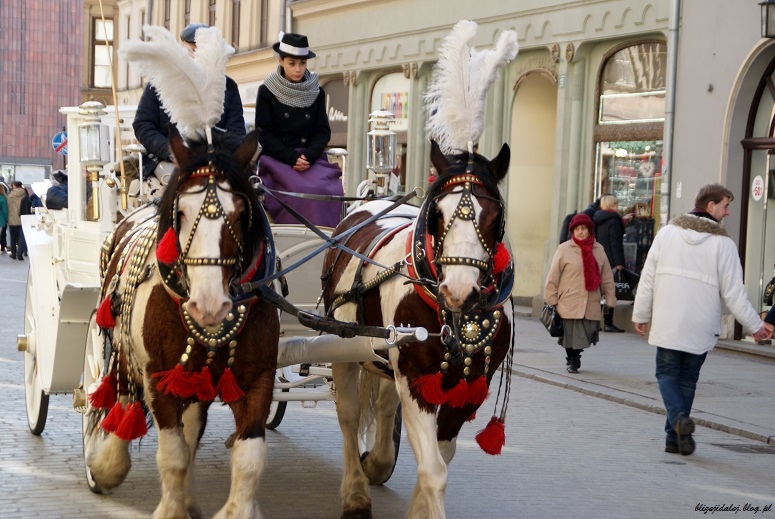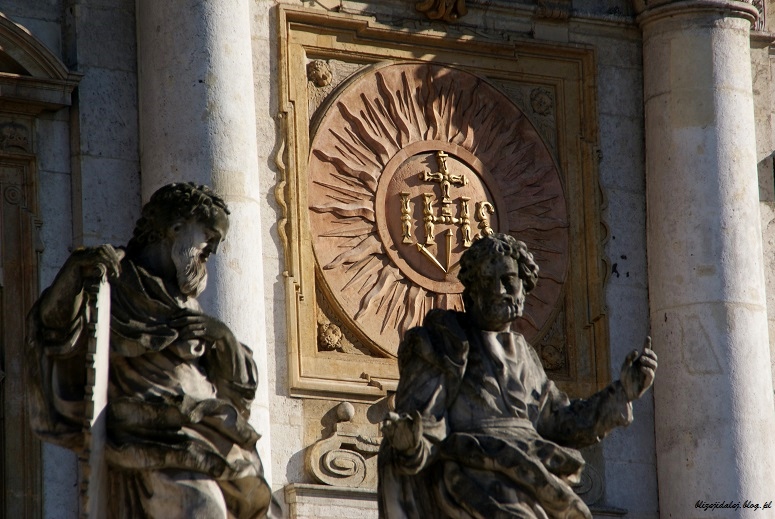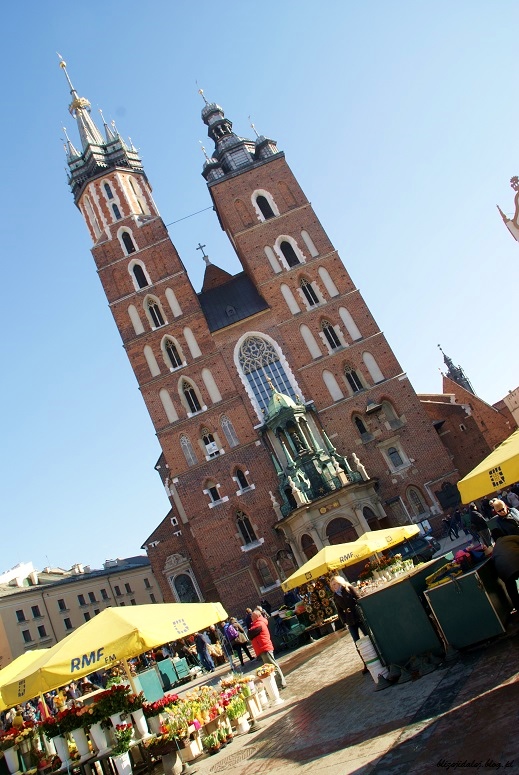 Mieści się tu także Pasaż 13, innymi słowy ekskluzywna galeria handlowa w oryginalnych i niepowtarzalnych wnętrzach.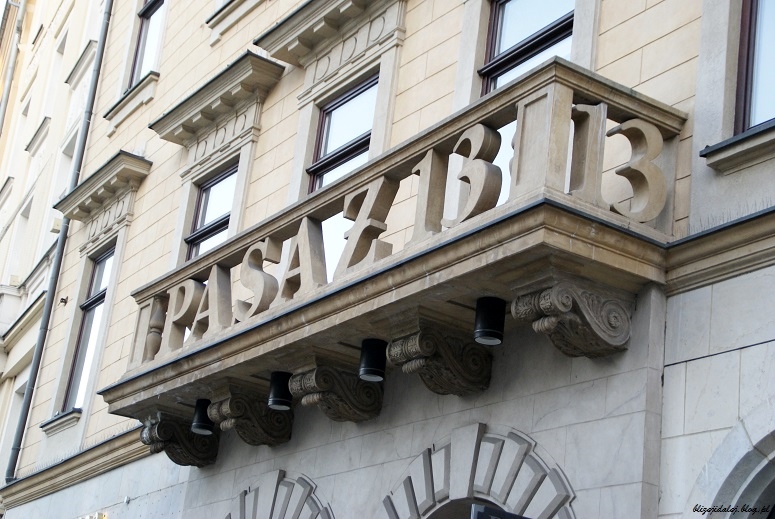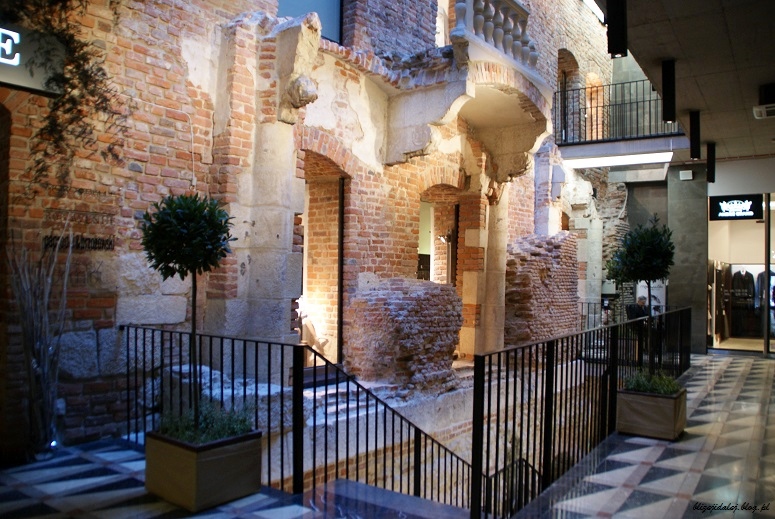 Z Rynku wypatrzyliśmy restauracje na tarasie Sukiennic – lampka wina przy hejnale mariackim na słonecznym tarasie, bezcenne ;)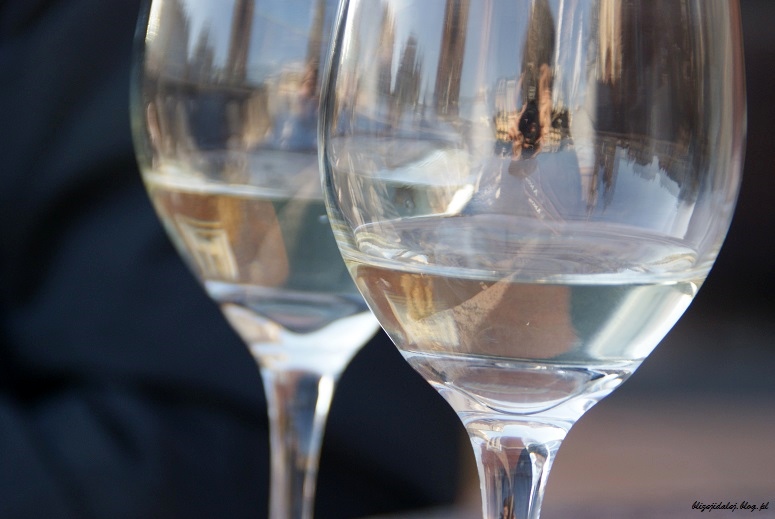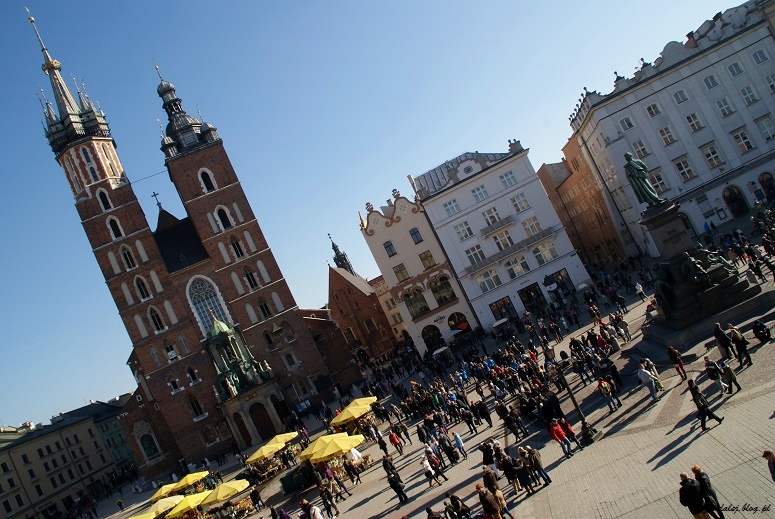 Spacerując wąskimi i klimatycznymi uliczkami trafiliśmy do Krakowskiej Manufaktury Czekolady na Szewskiej – wystarczy otworzyć drzwi a wszechobecny zapach czekolady pobudza zmysły. Tu też zaopatrzyliśmy się w słodkie niespodzianki dla najbliższych. Kilka kroków dalej zatrzymaliśmy się w niewielkiej jazzowej knajpce na grzane wino – ach, to był najlepszy grzaniec jaki piłam… pływały w nim suszone śliwki, rodzynki i migdały, mniam :)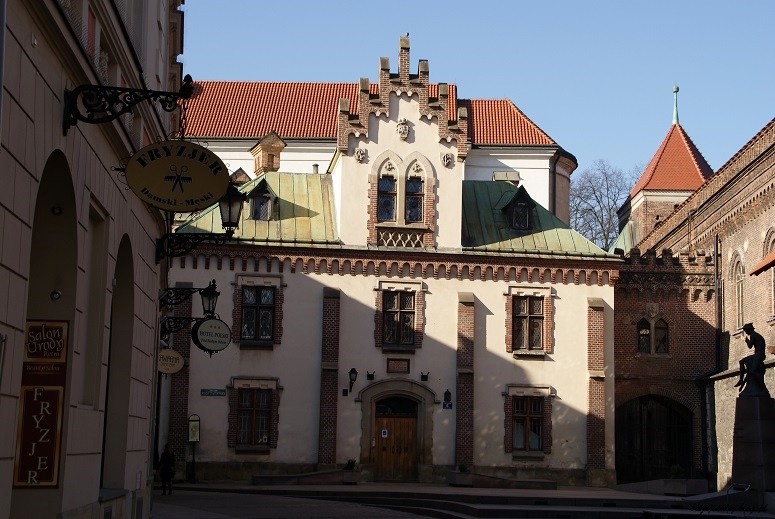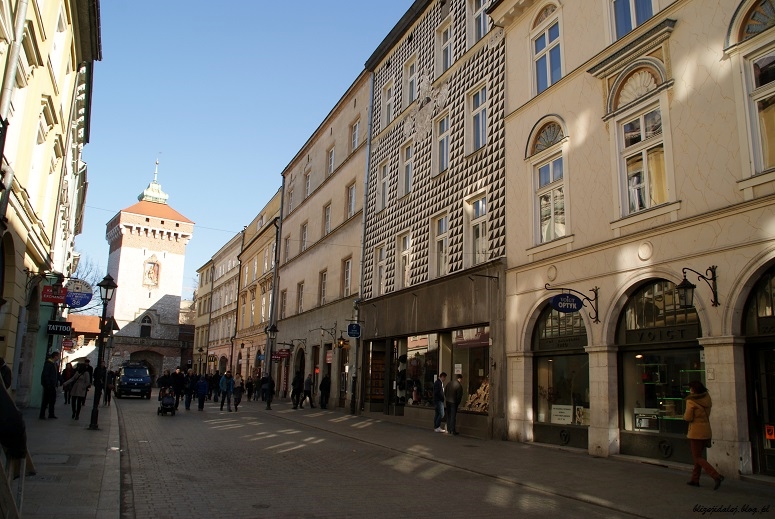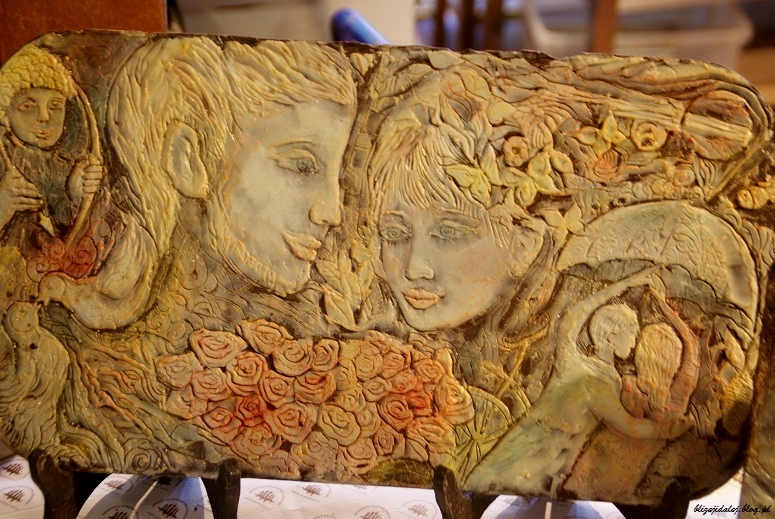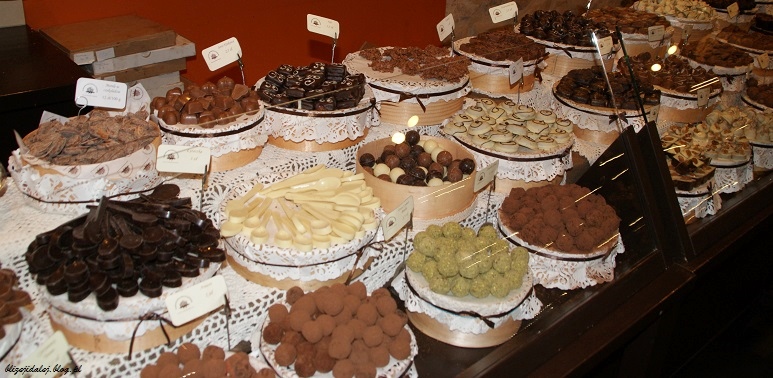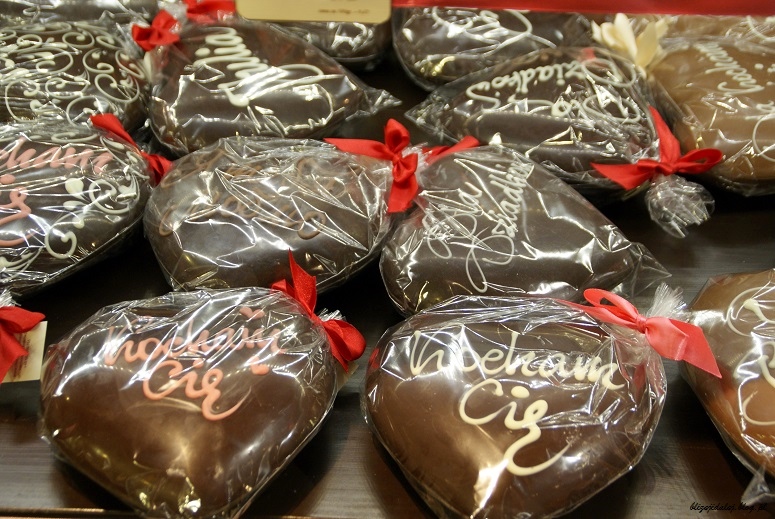 Dotarliśmy także do jednej z najstarszych ulic Krakowa, czyli Kanoniczej, gdzie zachowało się wiele barokowych i renesansowych kamienic. Tu także mieści się Centrum Jana Pawła II "Nie lękajcie się".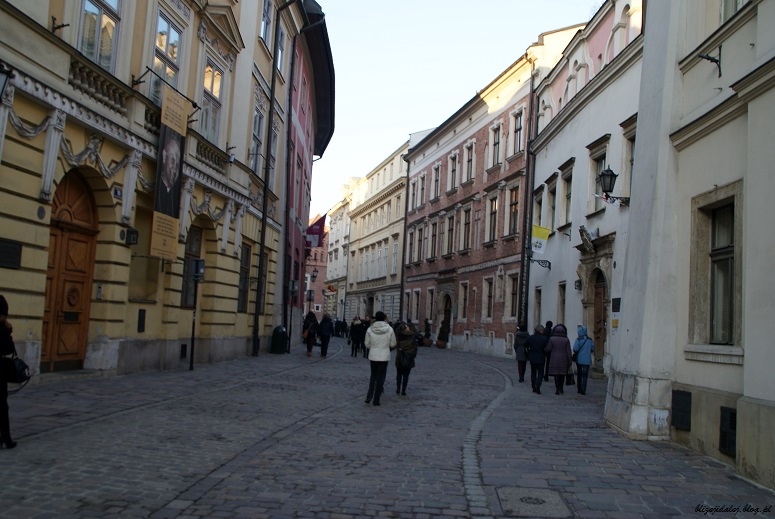 Następnie skierowaliśmy się na Wawel – zwiedziliśmy Katedrę, Groby Królewskie (i nie tylko) oraz wdrapaliśmy się na Dzwon Zygmunta – wspinaczka i przeciskanie się wąziutkimi przejściami gwarantują niezapomniane wrażenia, polecam!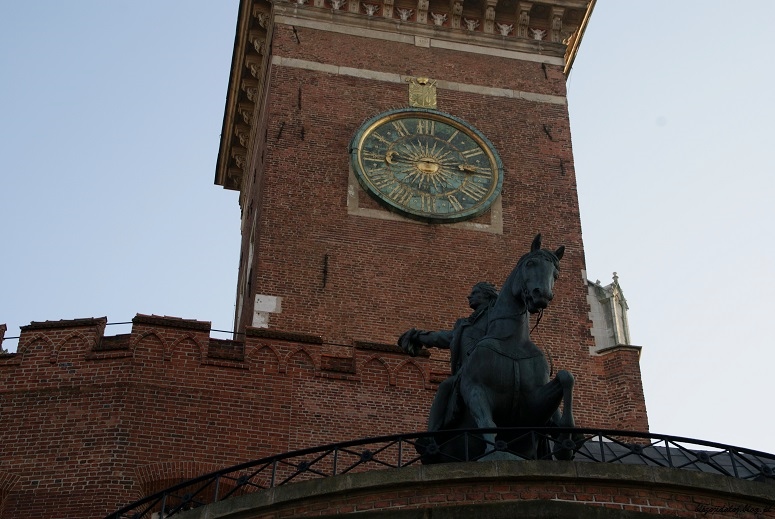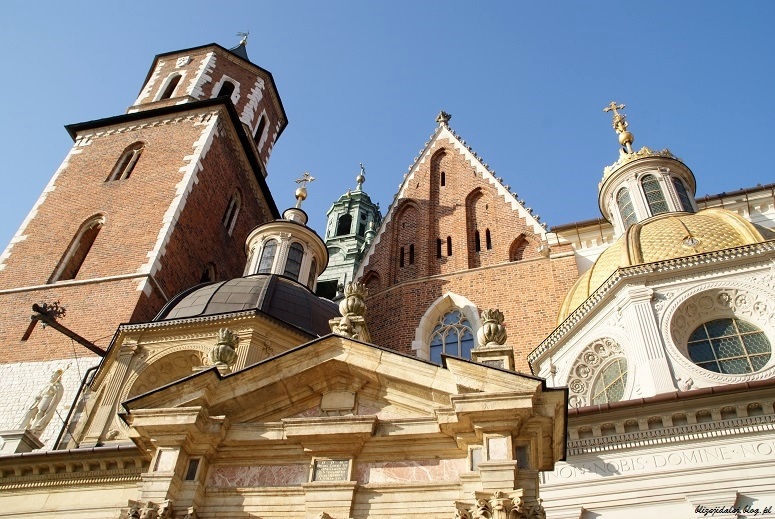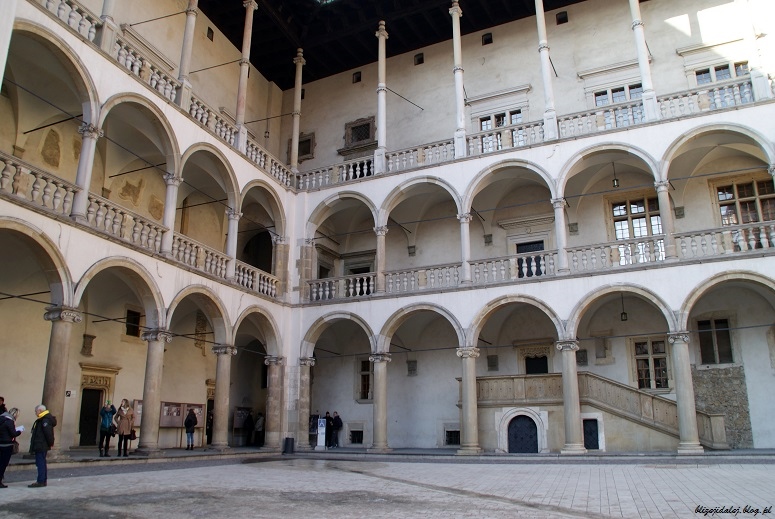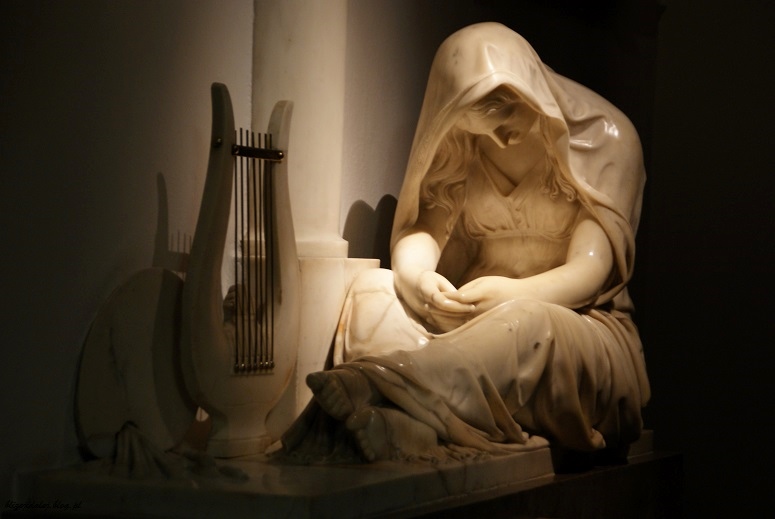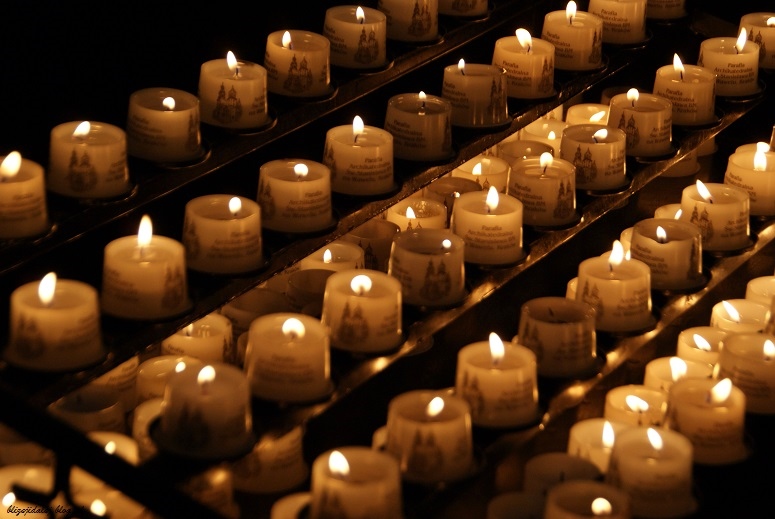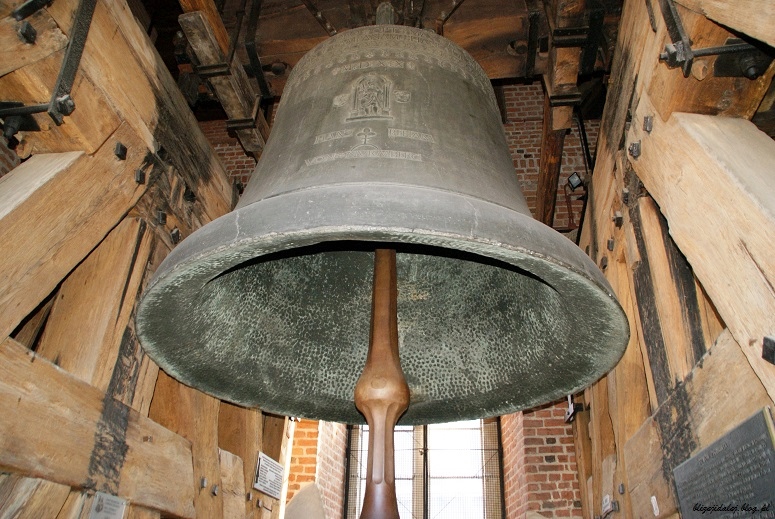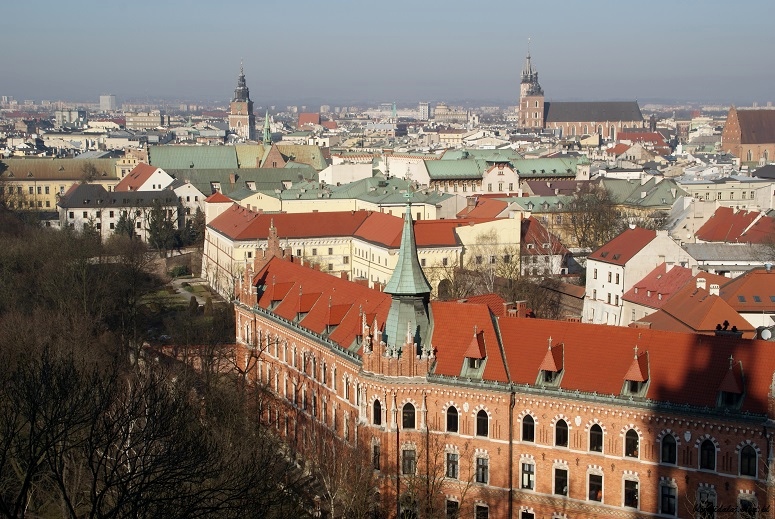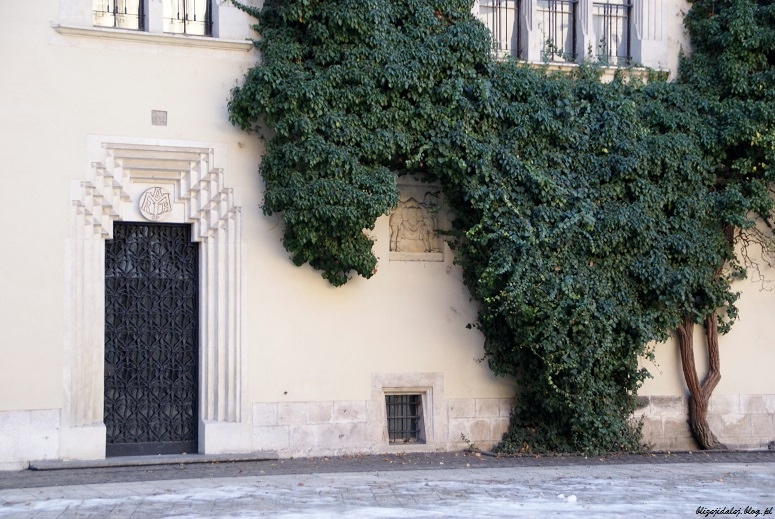 Smok wawelski znany z Baltazara Gąbki, kiedyś zionął ogniem za sms, teraz zionie co kilka minut sam z siebie ;) A poczerniały pysk dodaje mu tylko charakteru – punkt bez wątpienia obowiązkowy!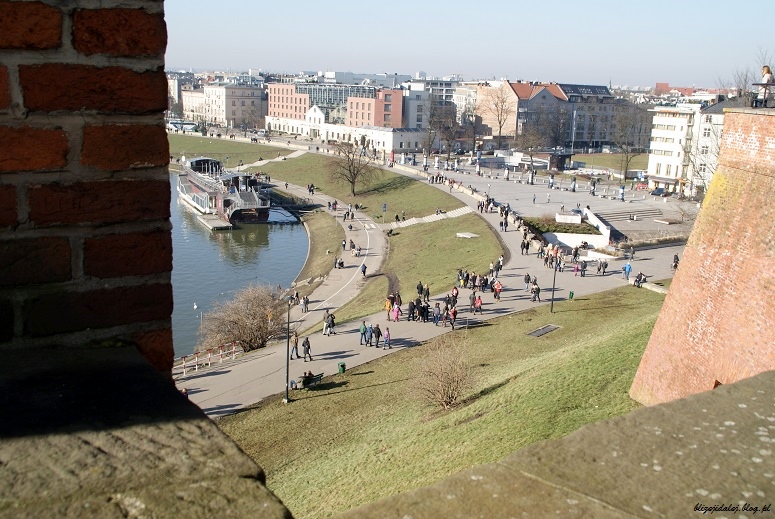 Tuż pod Wawelem zatrzymaliśmy się w niepozornej restauracji "Pod Smoczą Jamą" – żurek w wydaniu krakowskim z pieczarkami i pierogi ruskie godne polecenia. A jeśli ktoś ma ochotę na Kraków z innej perspektywy, to po drugiej stronie Wisły można wzbić się w niebo balonem :)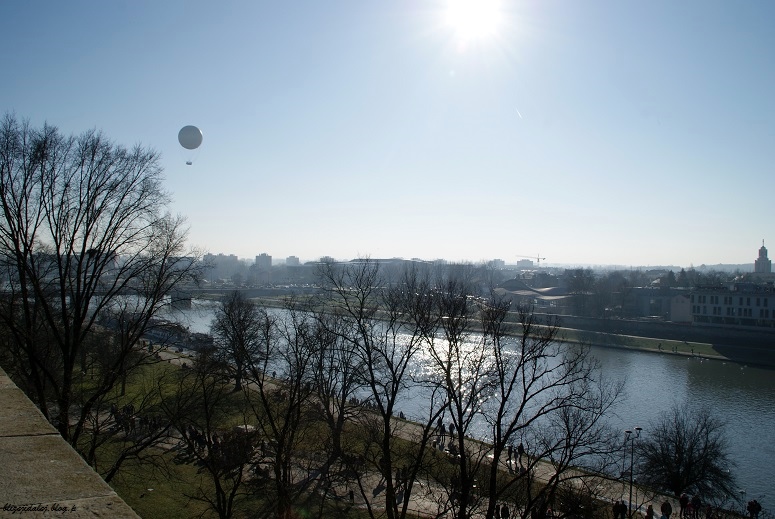 Wracając na Rynek wpadliśmy do Fabryki Cukierków na Grodzkiej – cóż za wybór smaków, kolory i zapachy kręcą w nosie i wszystko wokół woła "zjedz mnie"! Oczywiście ponownie daliśmy się skusić i zaopatrzyliśmy się w słodkie i kwaśne miksy ;)
Skuszeni informacjami o nowym i wszędzie polecanym muzeum, postanowiliśmy skorzystać z okazji i odwiedzić "Szlak turystyczny po podziemiach Rynku Głównego – Śladem europejskiej tożsamości Krakowa". Wita nas kurtyna parowa prezentująca starodawne targowisko, z głośników nawoływania kupców, hałas i gwar rozmów – tym sposobem w jednej chwili przenosimy się do średniowiecznego Krakowa. Zobaczymy jak funkcjonowało miasto, autentyczne brukowane drogi, mosty i wiele innych eksponatów z całym szeregiem multimedialnych udogodnień. Na końcu zwiedzania można obejrzeć interesujące filmy o Krakowie i Polsce. Warto się wybrać, jednak samo muzeum nas troszkę rozczarowało…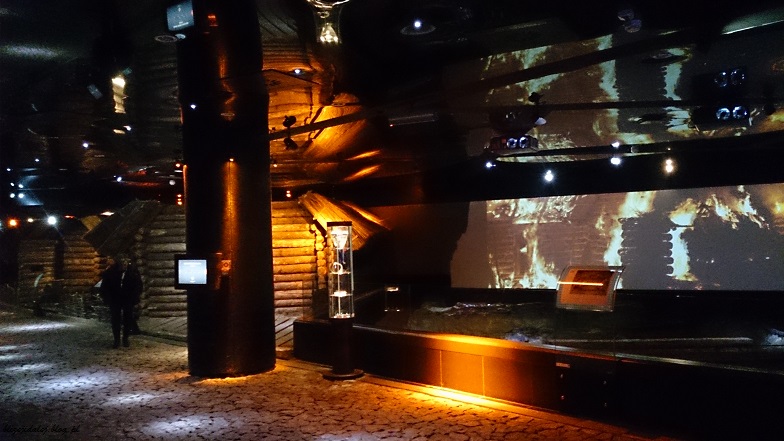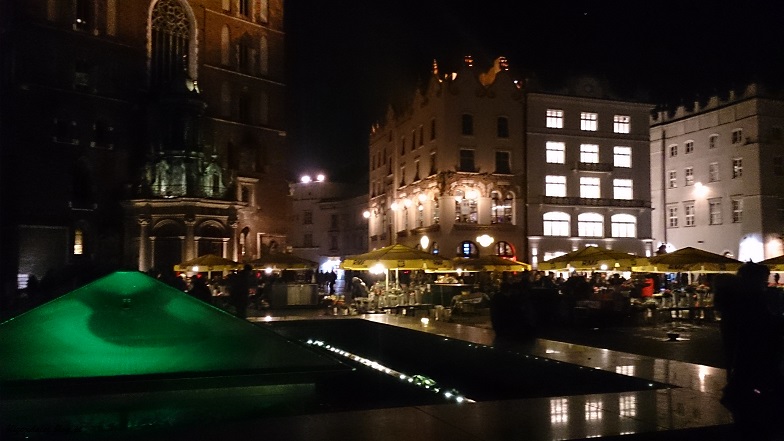 Po całym dniu zwiedzania z obolałymi nogami udaliśmy się na kolację… chwilę nie mogliśmy się zdecydować, jednak jak tylko zostało postanowione, że będzie to pizza i makaron – zgodnie skierowaliśmy się z powrotem na ul. Szewską, gdzie wcześniej wypatrzyliśmy uroczą restaurację Boscaiola – był to doskonały wybór! Za poleceniem kelnera zamówiłam czarne tagliatelle z krewetkami, kalmarami i vongolami – wyśmienite! Piter zamówił pizzę i też był zadowolony, zdecydowanie do tej restauracji z przyjemnością byśmy wrócili, bez wahania polecamy :)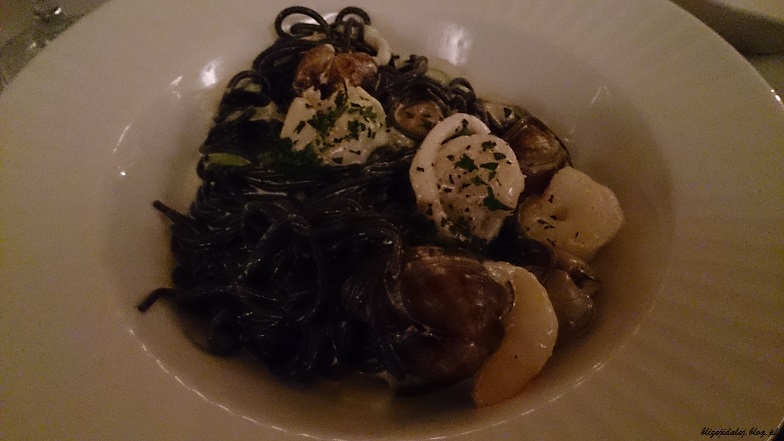 Na niedzielę zostawiliśmy sobie starą, żydowską dzielnicę Kazimierz, gdzie zabytkowe budynki przeplatają się z synagogami i kościołami… a to wszystko w towarzystwie nieskończonej ilości rozmaitych restauracji, knajpek, pubów, kawiarni, pijalni piwa i foodtrucków – wieczorem to miejsce musi tętnić życiem ;)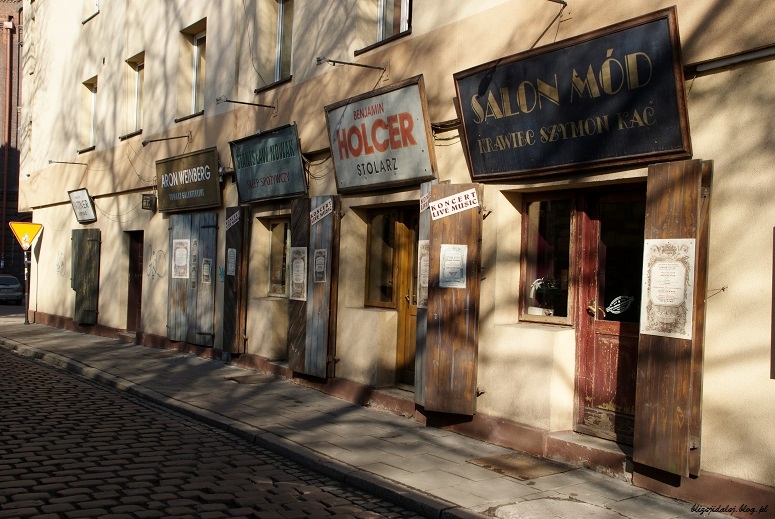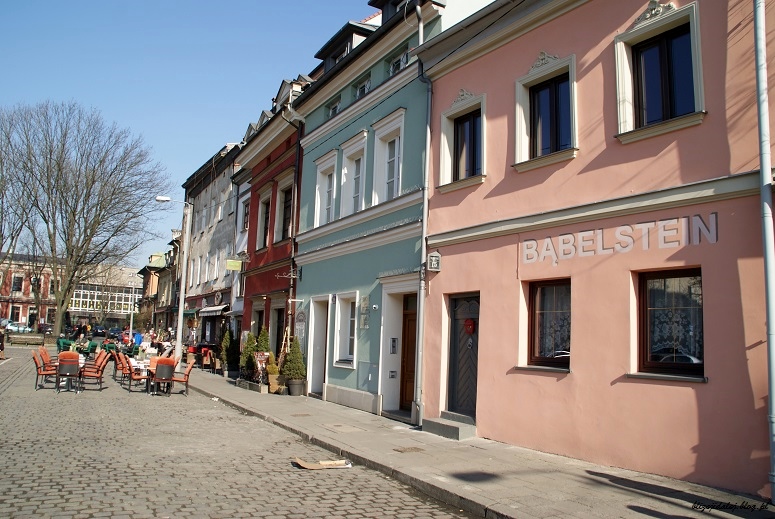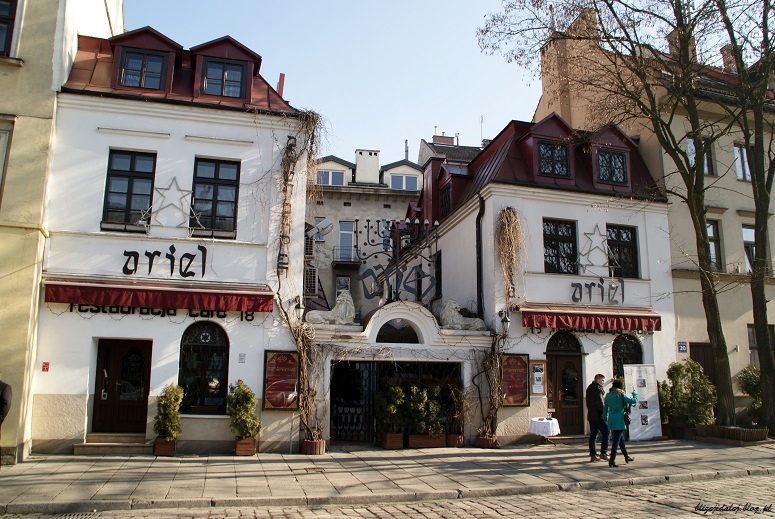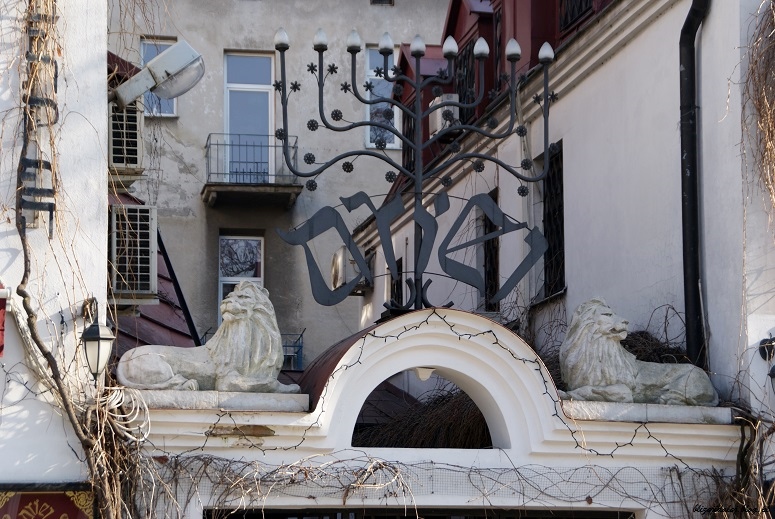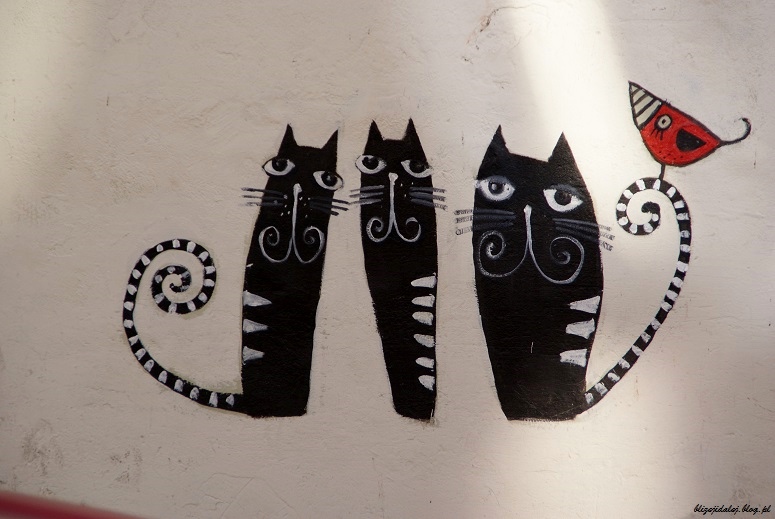 I coś co mnie totalnie zauroczyło, czyli nazwy knajpek, wierszyki, loga – charakterne i z humorem!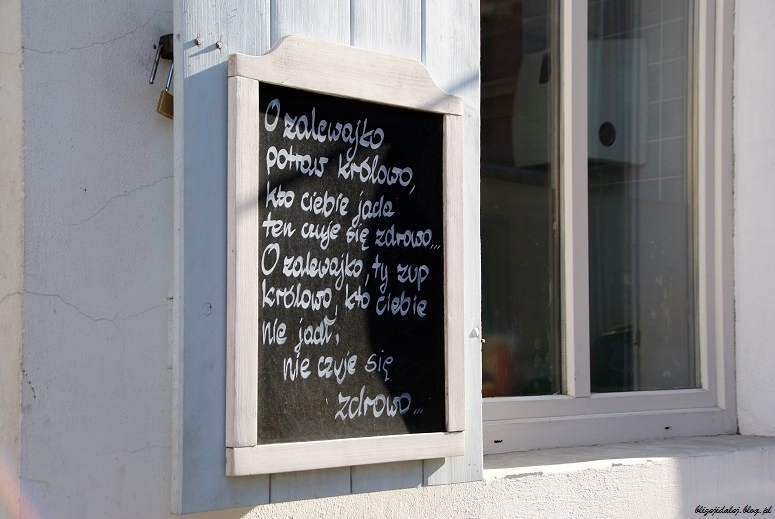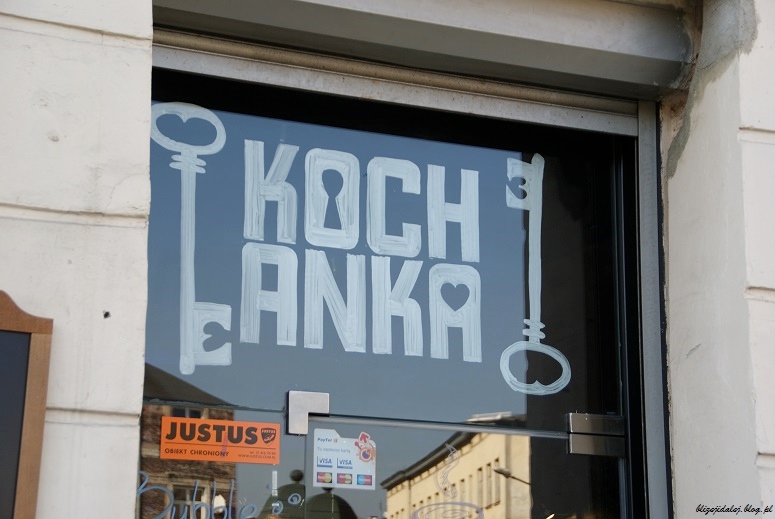 Intensywny weekend w świetnej atmosferze – kto nie był w Krakowie koniecznie powinien się wybrać w któryś z nadchodzących wiosennych i słonecznych weekendów :) I jeszcze ostatni uśmiech na pożegnanie Krakowa!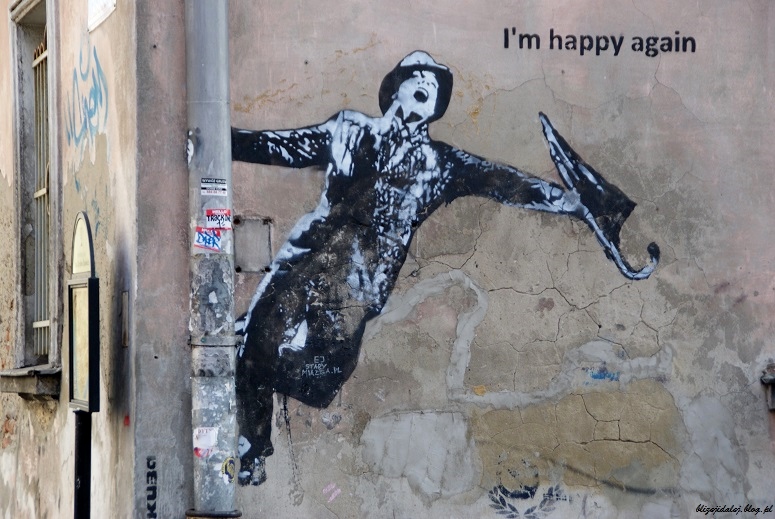 I kilka informacji praktycznych:
– Podziemia Rynku – konieczne wcześniejsze zarezerwowanie godziny wstępu
bilet wstępu normalny 19zł, ulgowy 16zł (więcej informacji tutaj)
– Wawel – bilet wstępu normalny 12zł, ulgowy 7zł (więcej informacji tutaj)
– wejście do synagog w cenie 2-5zł
---
You might also like