Drugiego dnia spędzanego w Bukittingi postanowiliśmy udać się na wycieczkę skuterem nad jezioro wulkaniczne Maninjau. W hotelu podpytaliśmy przewodników o drogę i wszyscy zgodnie (łącznie z turystami) twierdzili, że to strasznie daleko i że na skuterze to nie damy rady, nie da się i już… odległość między Bukittingi a Maninjau to około 35-40km (w zależności od źródła), więc faktycznie może się nie udać. Trudno, wycieczek grupowych nie lubimy więc doszliśmy do wniosku, że jedziemy i zobaczymy jak wyjdzie.
Droga do łatwych nie należy, zakręty, pod górę, następnie pionowo w dół, w lewo, prawo i znaki drogowe… magiczne znaki, które pokazują ilość kilometrów do celu, w tym przypadku nad jezioro Maninjau – wg tychże znaków jezioro raz się przybliża, raz się oddala – a praktycznie cały czas jedziemy w prawidłowym kierunku, żeby nie było ;) Po drodze mijamy niewielkie wsie i miasteczka, mnóstwo ludzi na skuterkach i piękne, zadbane domy i budowle w stylu sumatrzańskim czyli ze strzelistymi dachami na wzór głowy byka.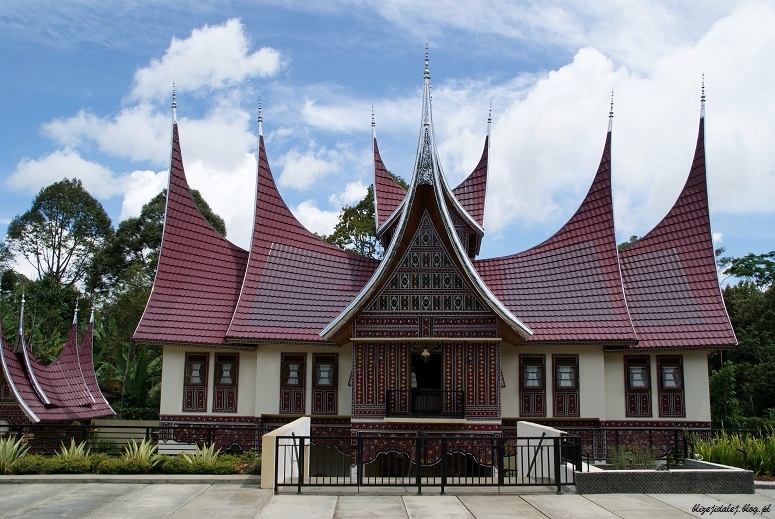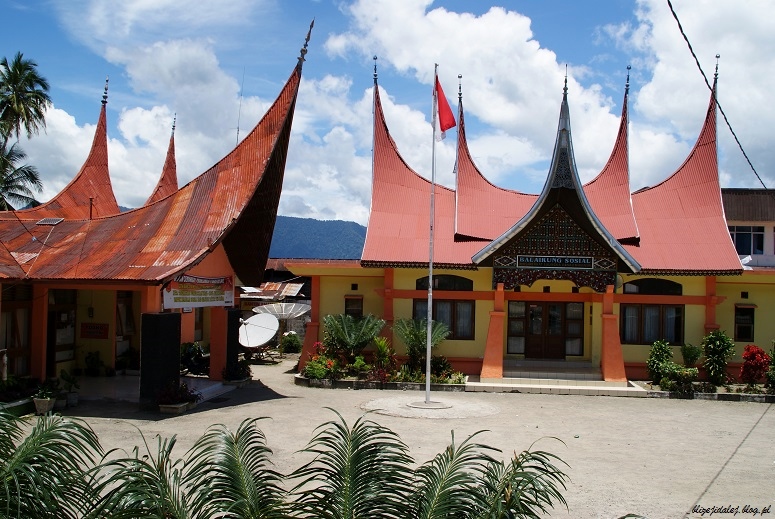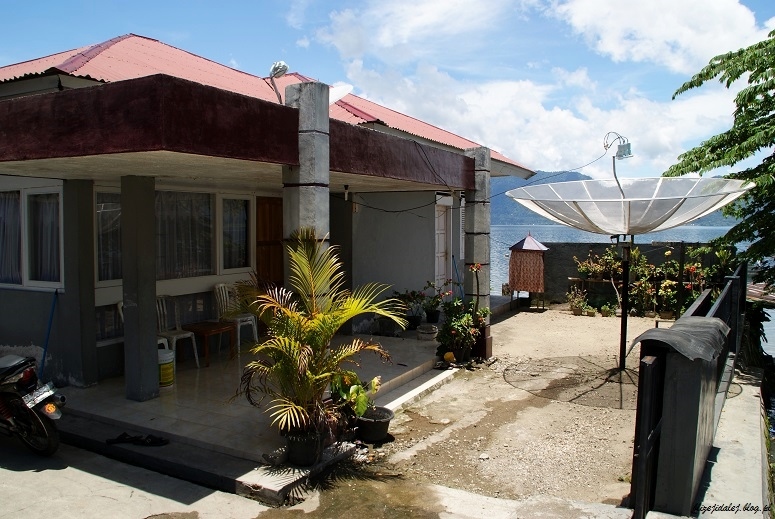 Dotarliśmy na punkt widokowy, z którego rozpościera się cudowna panorama na góry, pola ryżowe i otaczającą nas zieleń – zdecydowanie warto w tym miejscu zrobić sobie chwilę przerwy i nacieszyć oko pięknym widokiem.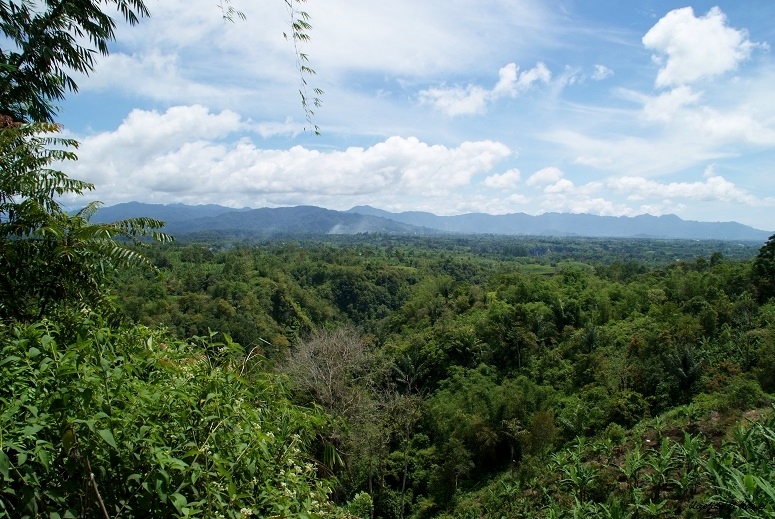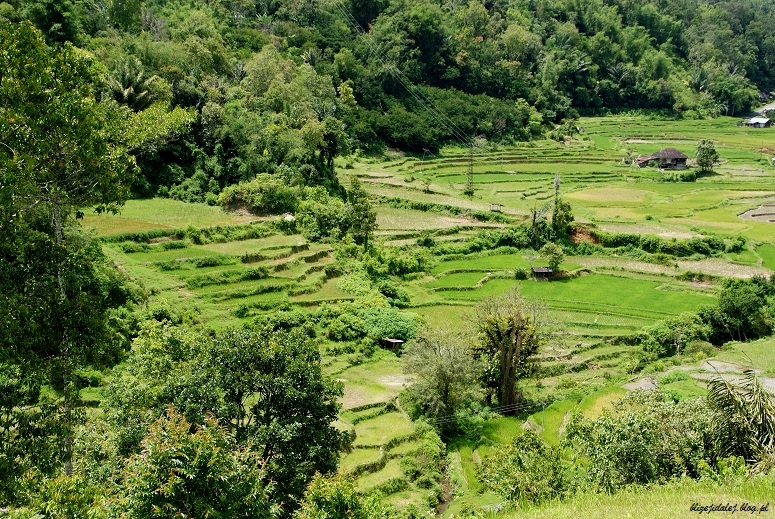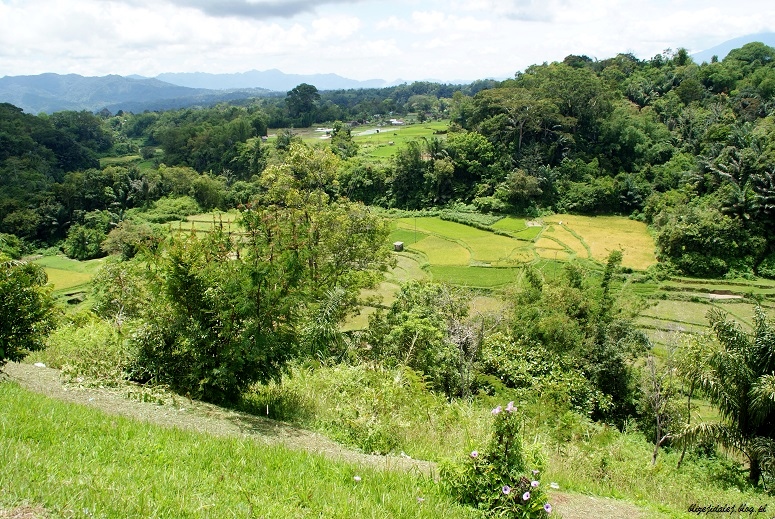 Pytając miejscowych i dogadując się oczywiście na migi docieramy na kolejny punkt widokowy z którego rozpościera się widok na… jezioro Maninjau! Daliśmy radę, dotarliśmy i potwierdzamy, że to wcale nie jest tak daleko jakby się mogło wydawać. Znaki są przeciwko Tobie i wprowadzają w błąd, ale jak będziesz dzielny i wytrwały to na koniec czeka na Ciebie taki oto widok :)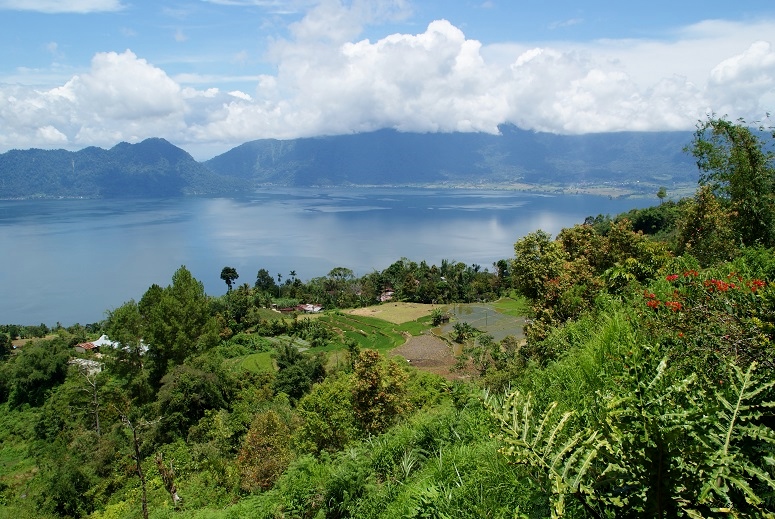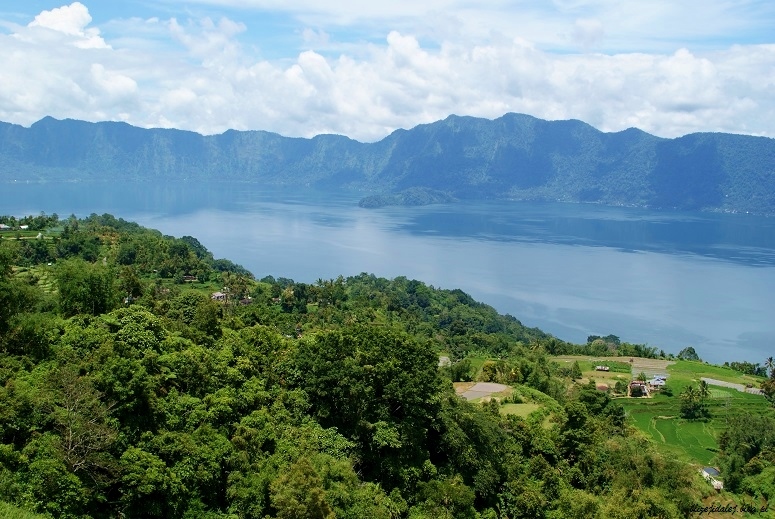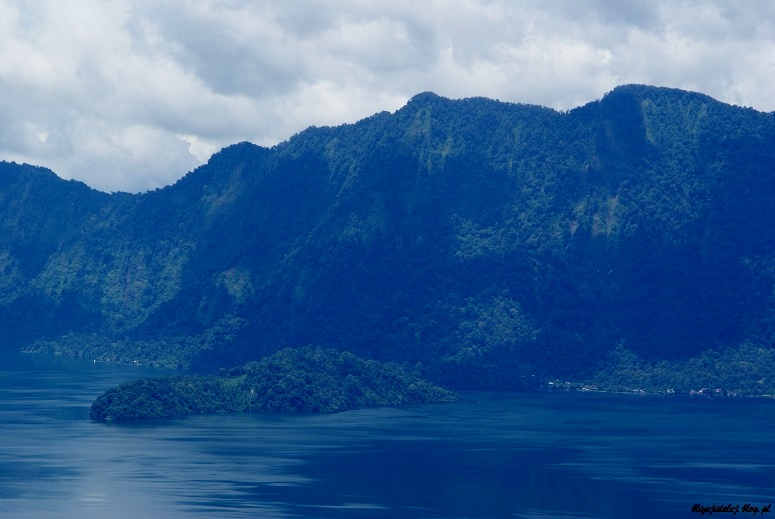 Jeszcze troszkę trzeba się nakręcić kierownicą żeby zjechać nad samo jezioro, ale po dotarciu na brzeg przenosimy się w zupełnie inny świat. Jezioro jest wielkie, ma ok. 17 km długości i 8km szerokości, otoczone jest polami ryżowymi, zielonymi wzgórzami i wysoką na około 500 metrów ścianą krateru pokrytą dżunglą.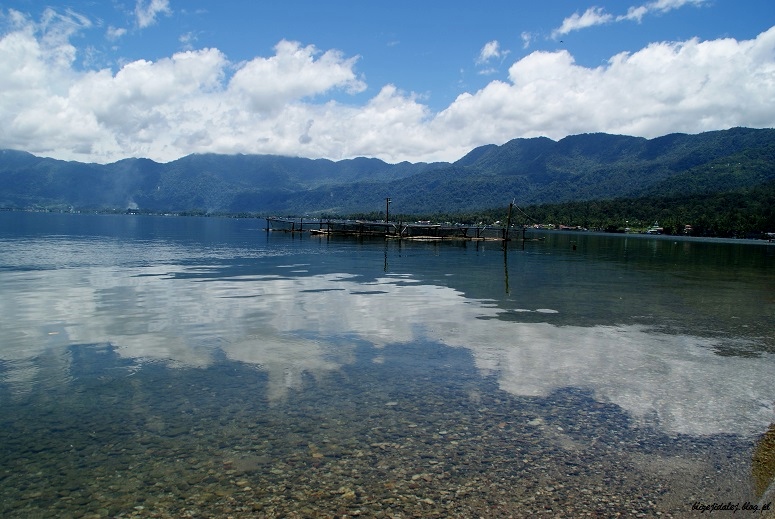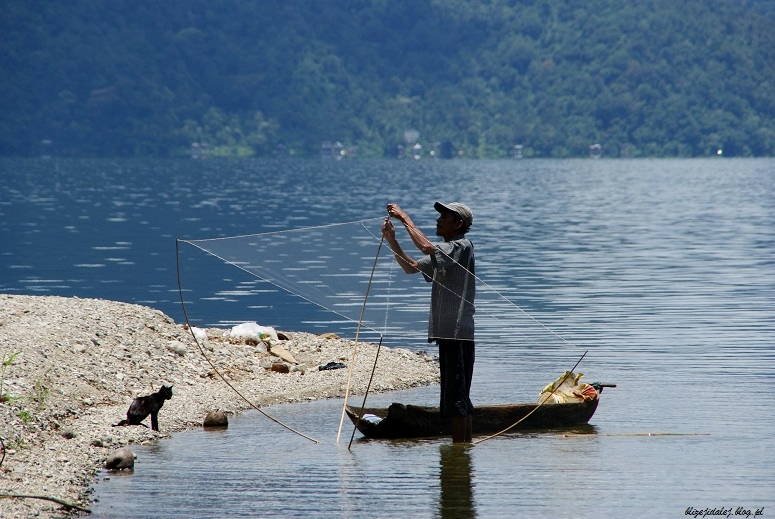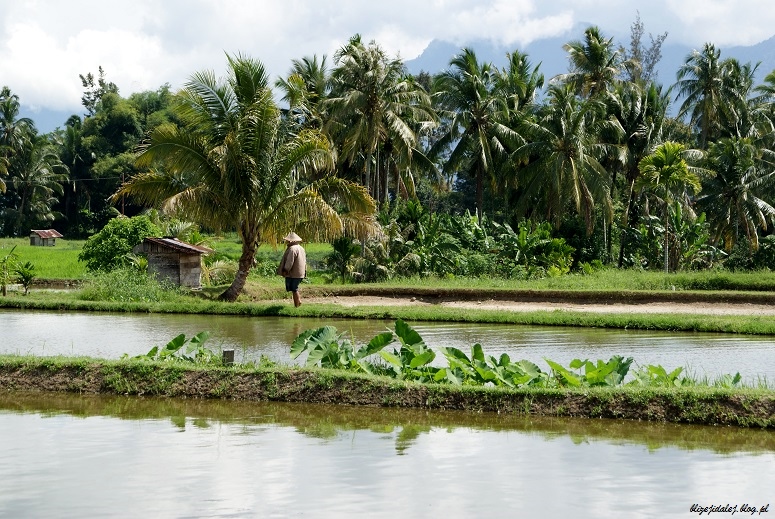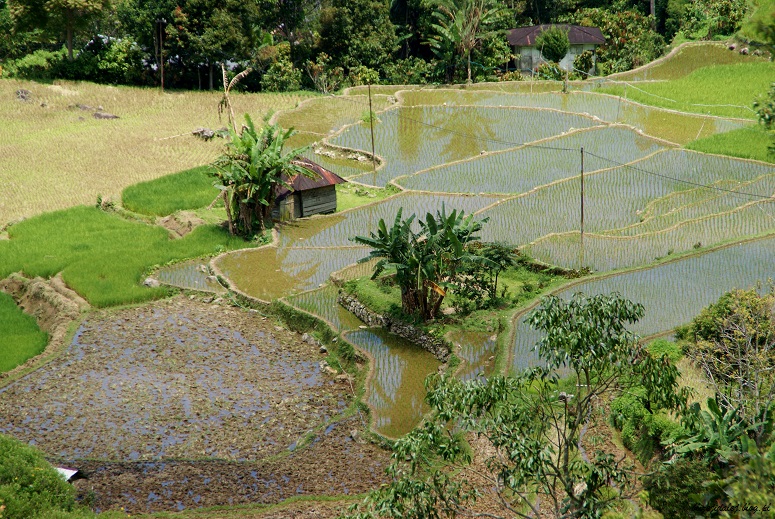 Nad brzegiem jeziora znajduje się kilka pensjonatów z domkami położonymi tuż nad wodą… my trafiamy do jednego z nich, gdzie znajduje się także restauracja z cudownym widokiem na jezioro.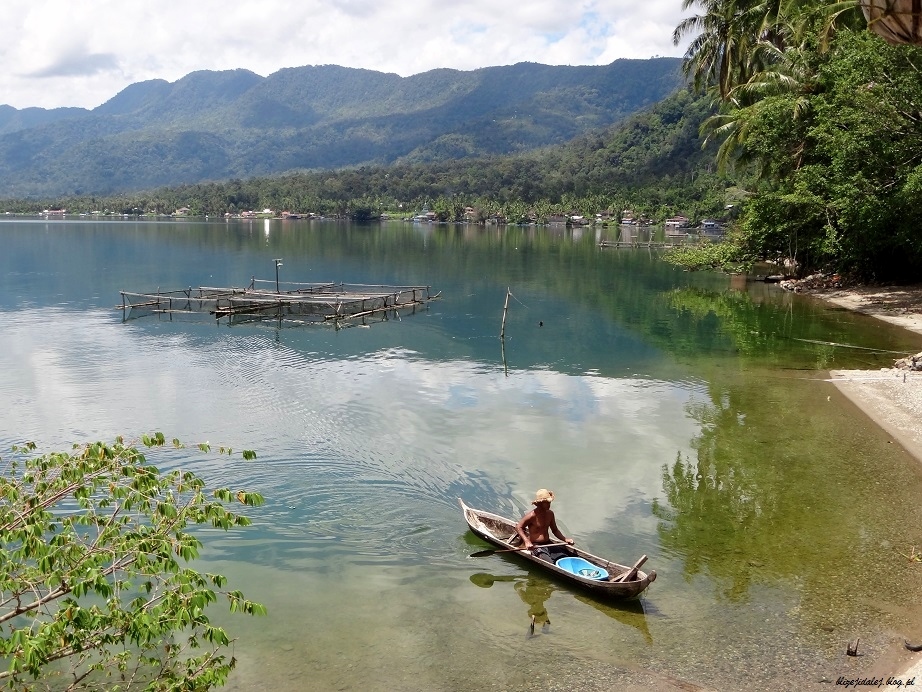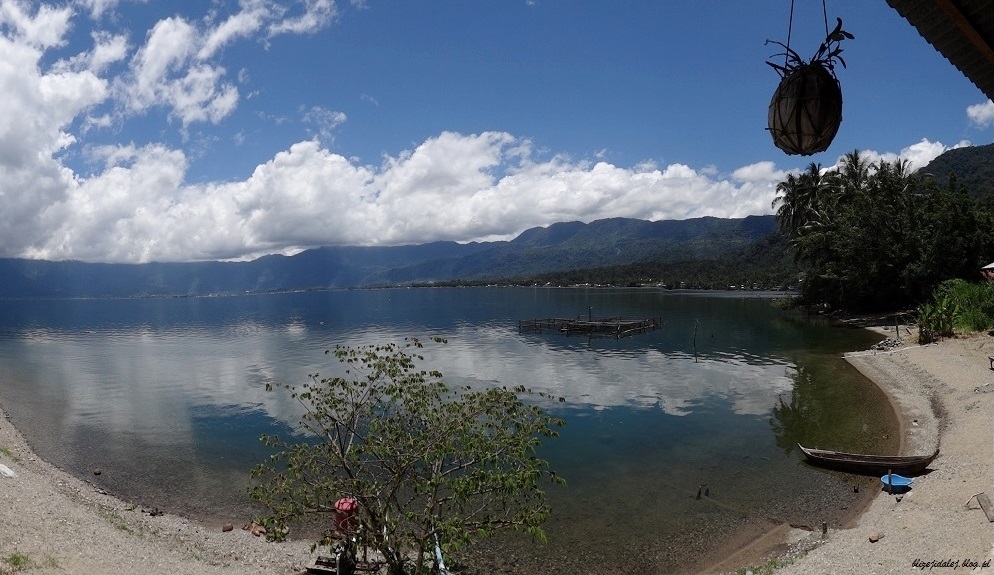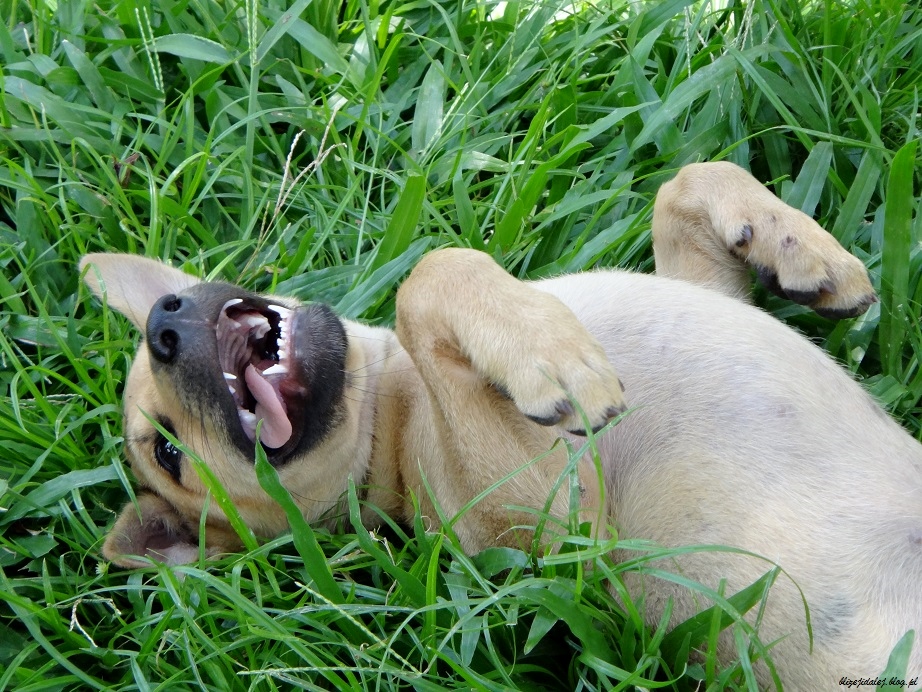 Zamawiamy miejscowe specjały czyli ryż z warzywami i jajkiem dla mnie, natomiast Piter decyduje się na rendang, czyli wołowinę na ostro, podaną oczywiście z ryżem. Jest to jedna z tradycyjnych potraw indonezyjskich… moja potrawa była przyrządzana na miejscu, natomiast Pitera rendang przyjechał od jakiejś miejscowej kobiety i był zachwycająco pyszny!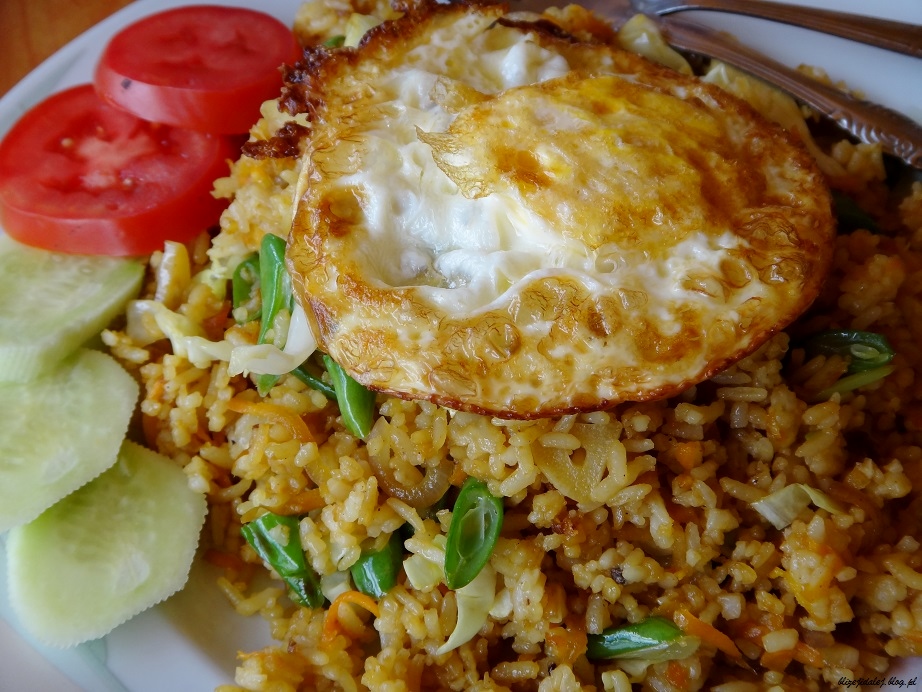 Woda miała tylko delikatnie niższą temperaturę niż powietrze, mimo to była świetnym orzeźwieniem – średnia temperatura wody to 30 stopni! Niesamowicie czysta, przejrzysta z kamiennym dnem…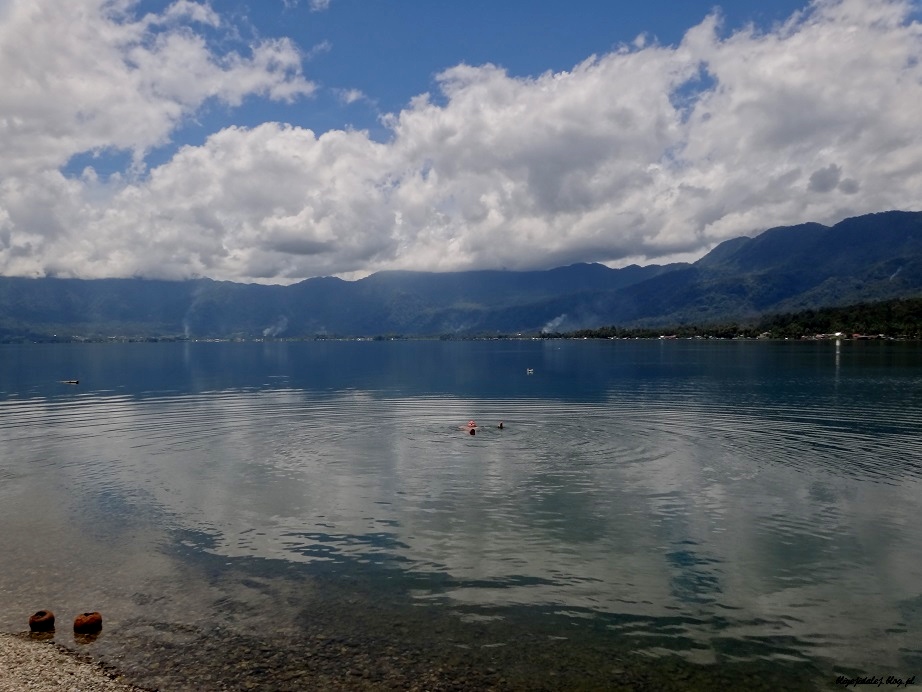 Gdybyśmy wiedzieli wcześniej, że nad jeziorem jest taki klimat to zamiast w Bukittingi zatrzymalibyśmy się tutaj – jest to zdecydowanie najciekawszy punkt w okolicach Bukittingi, bez wahania polecamy!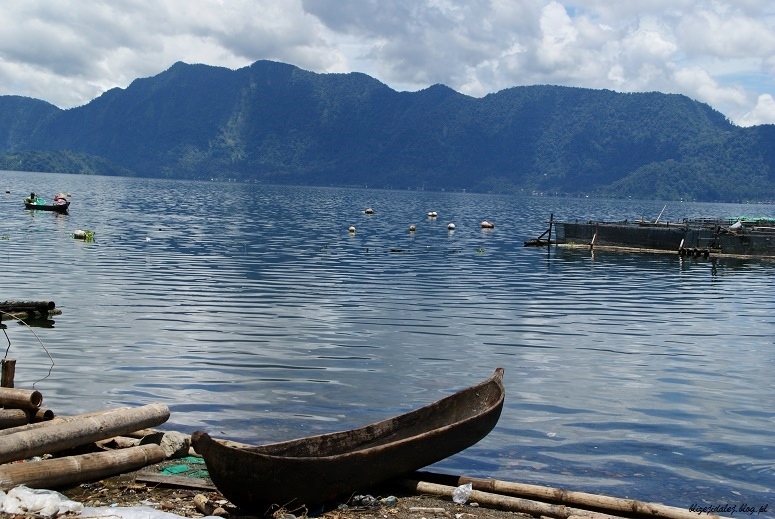 ---
You might also like