Laguna Balos jest podobno jednym z najczęściej fotografowanych miejsc na Krecie – postanowiliśmy sprawdzić czy na żywo prezentuje się równie doskonale co na zdjęciach ;) Jedziemy szutrową, dość wąską i czasem krętą drogą kierując się na plażę Balos. Spod kół co chwilę w dal wystrzeliwują kamyki a my staramy się omijać wszystkie panoszące się na drodze kozy, jest ich mnóstwo. Na stromym wzniesieniu wylegują się w cieniu skał, inne uroczo skaczą pobrzękując dzwoneczkami czy tez spacerują środkiem drogi – w końcu są u siebie ;) A właściwie to jak one się wdrapały na te skały? Z drugiej strony drogi, urwisko i świetne widoki na zatokę…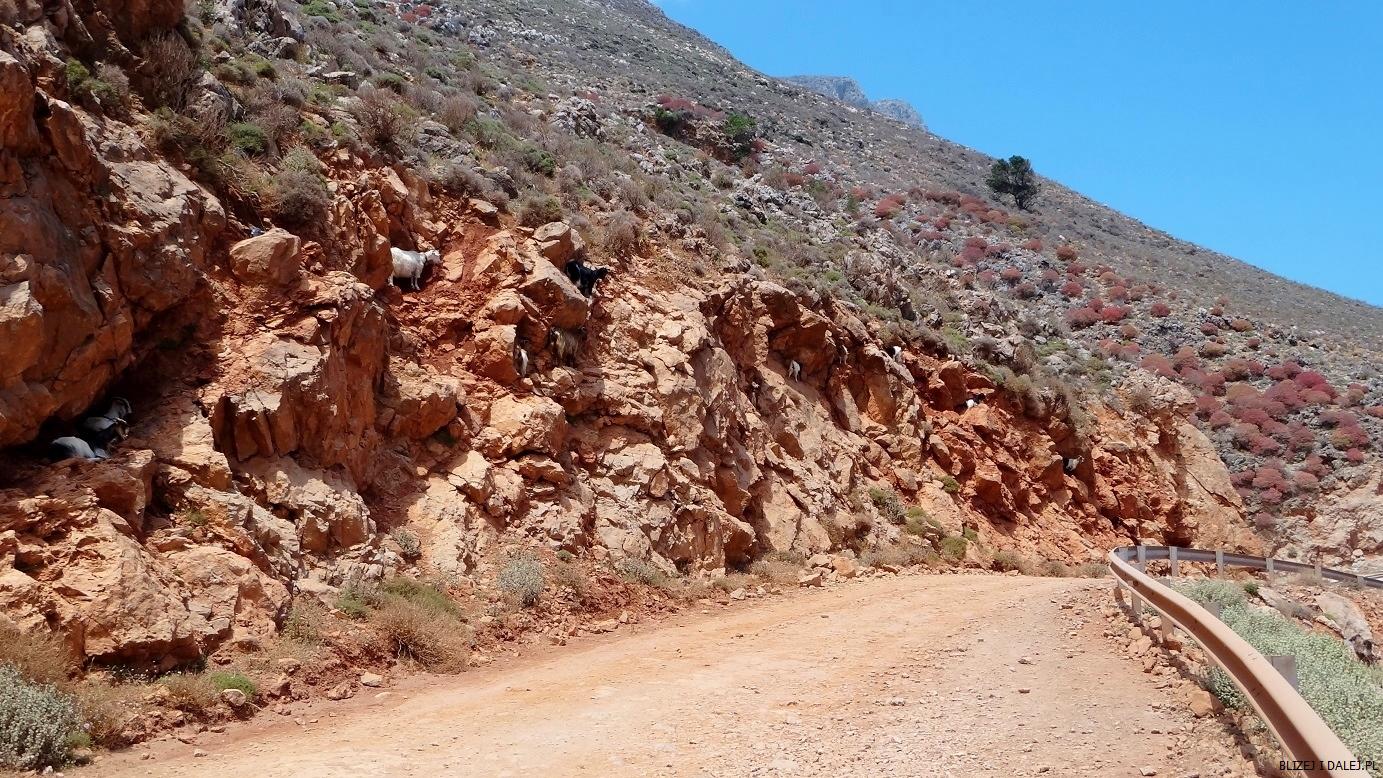 Po drodze mijamy kilka osób, które postanowiły dotrzeć na lagunę Balos na piechotę – zacny to spacer, bo do parkingu jest około siedem kilometrów plus kolejne dwa na samą plażę. Na parkingu można zaopatrzyć się w różne kreteńskie specjały albo wynająć osiołka aby na jego grzbiecie dostać się na plaże. Co więcej, mnóstwo kóz spacerujących godnie po całym terenie czy chowających się w cieniu aut…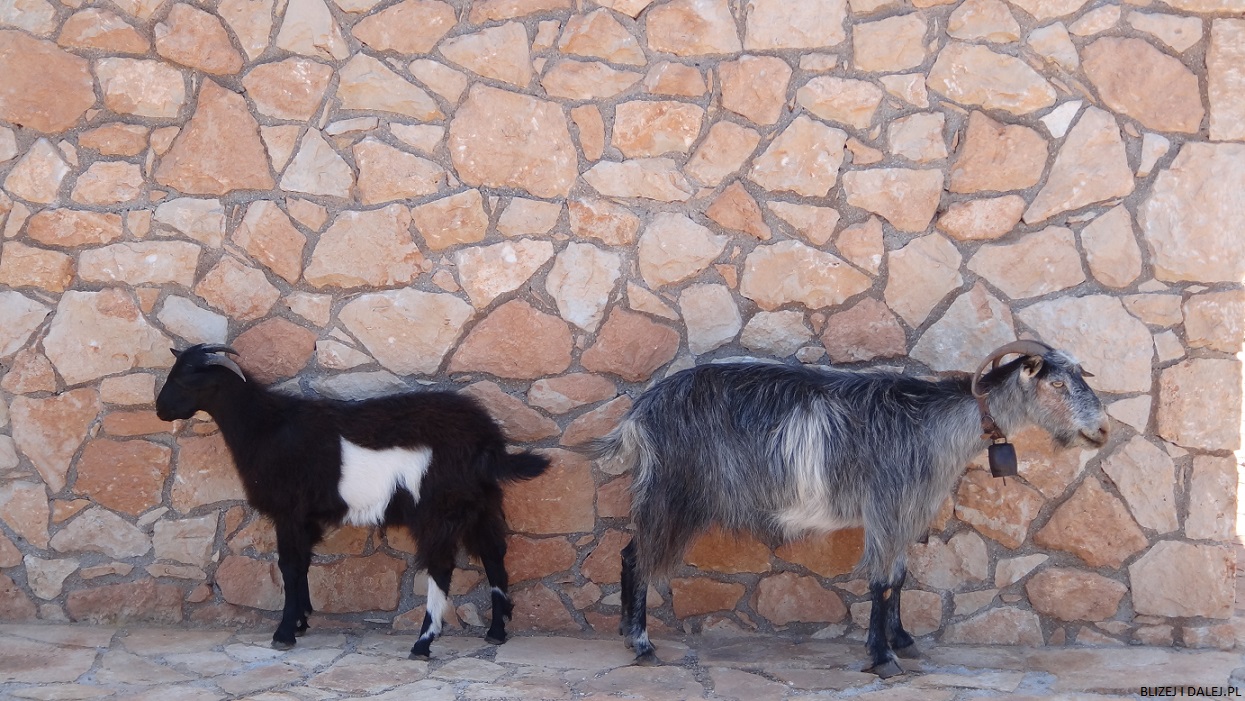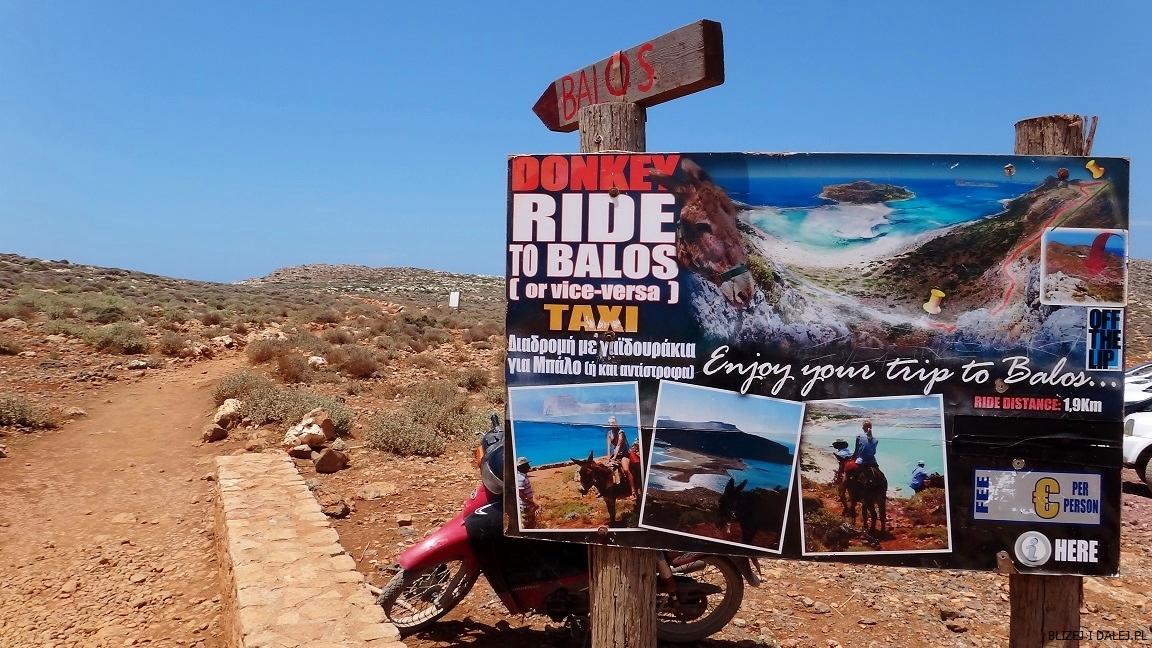 Idziemy, na początku żadnych oszałamiających widoków nie ma, jednak bardzo przyjemna jest to wędrówka. Ludzi nie za wiele, a to za sprawą naszego standardowego przed/po sezonie, tym razem jesteśmy przed ;)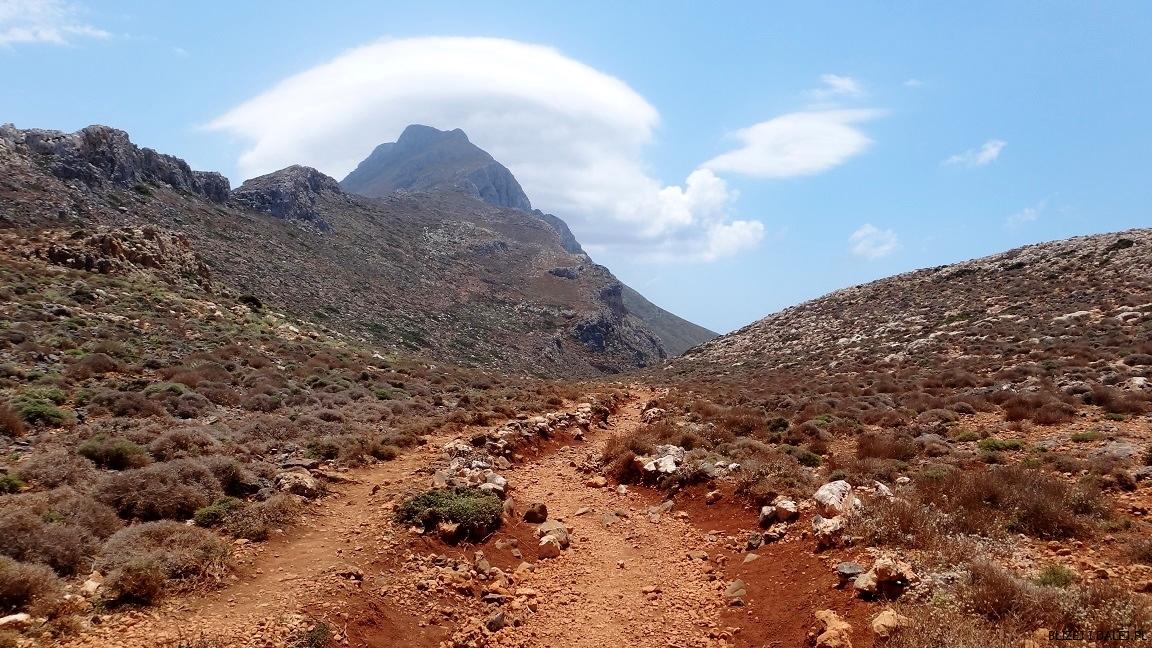 Idziemy w przyjemnie grzejącym słońcu i dość porywistym wietrze aż nagle wszyscy stają w niemym zachwycie. Wow! W pierwszej chwili aż brak słów – cudowny widok!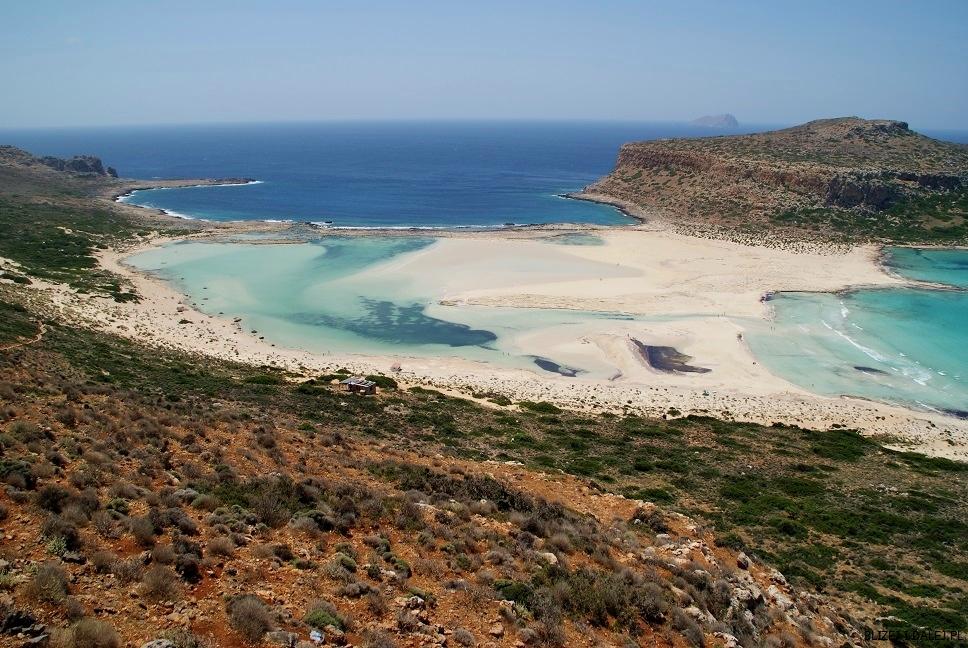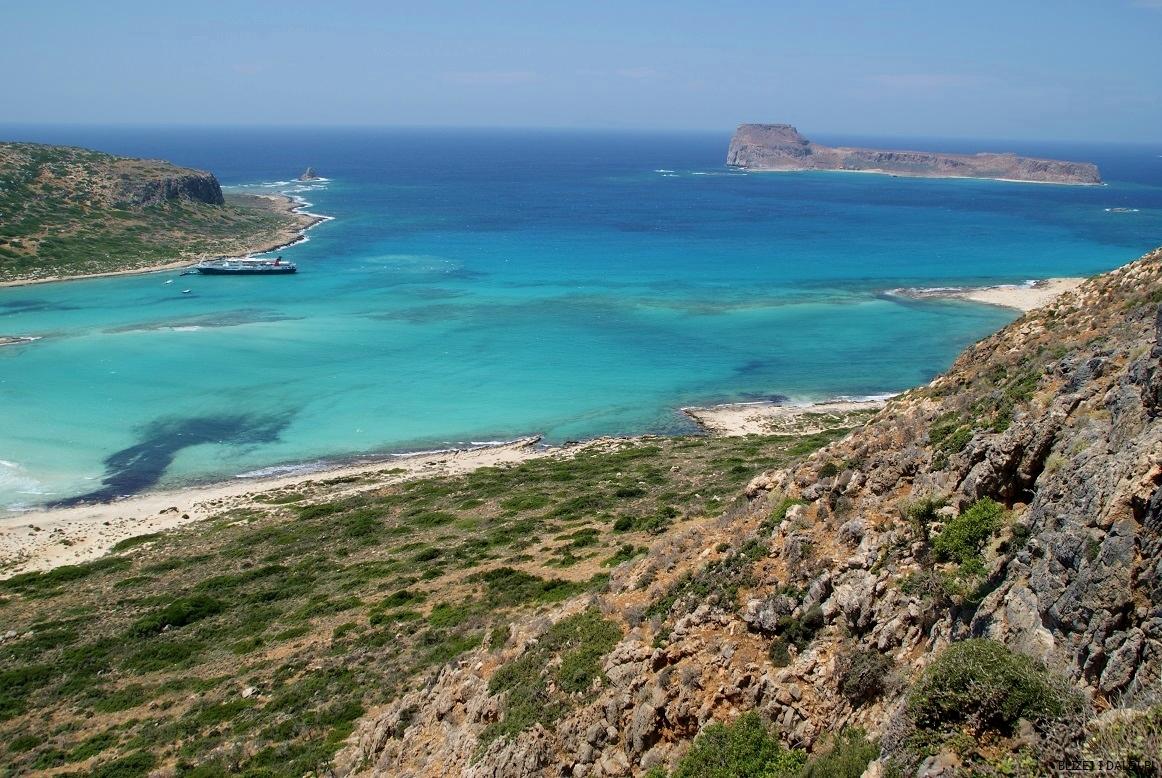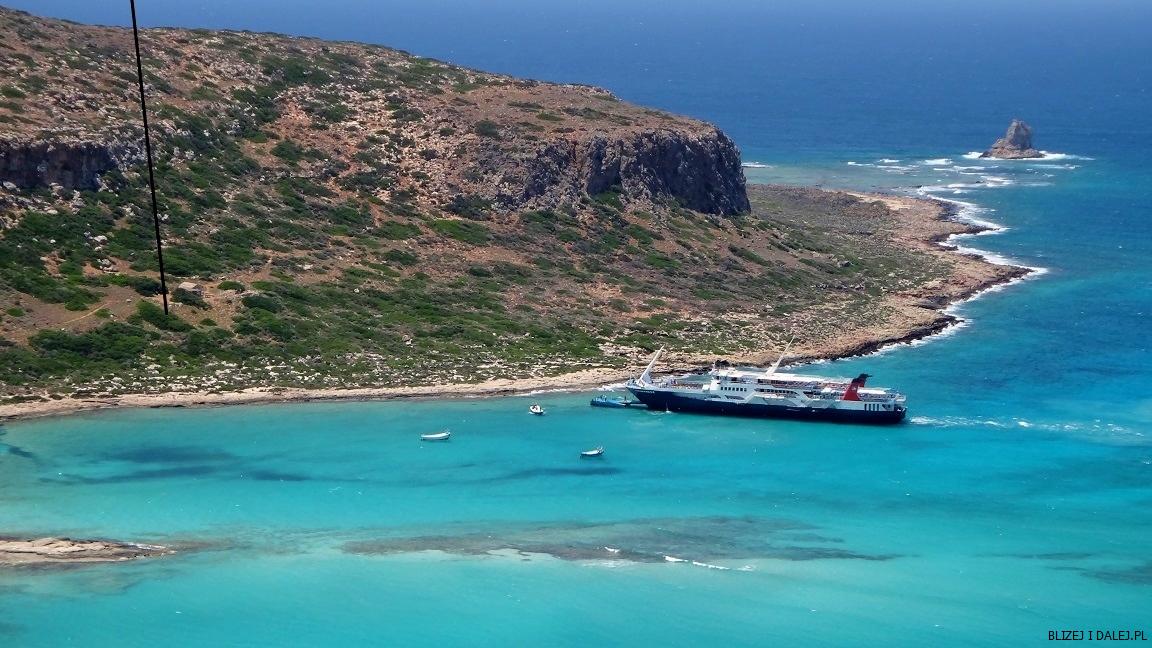 Schodzimy na plażę, zapadamy się w bielutkim piasku i te kolory… wszystkie odcienie błękitu, a tu i tam mieniący się w słońcu na różowo piasek. I jeszcze niesamowicie krystaliczna, przejrzysta woda – czego chcieć więcej?!? Uwielbiam takie klimaty :)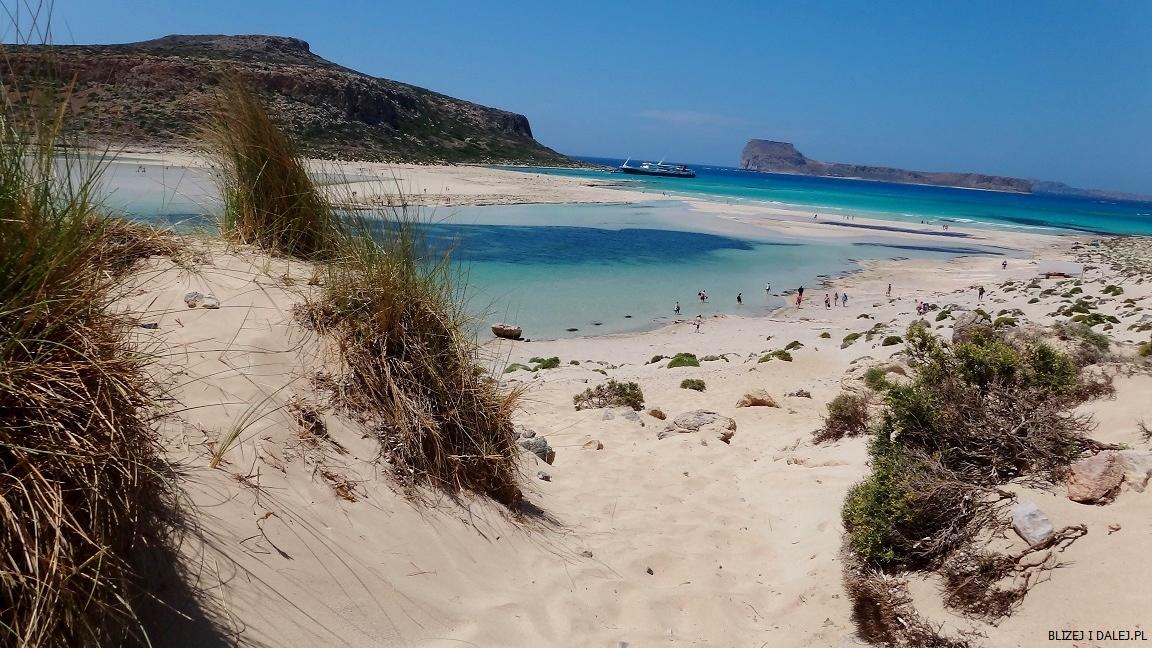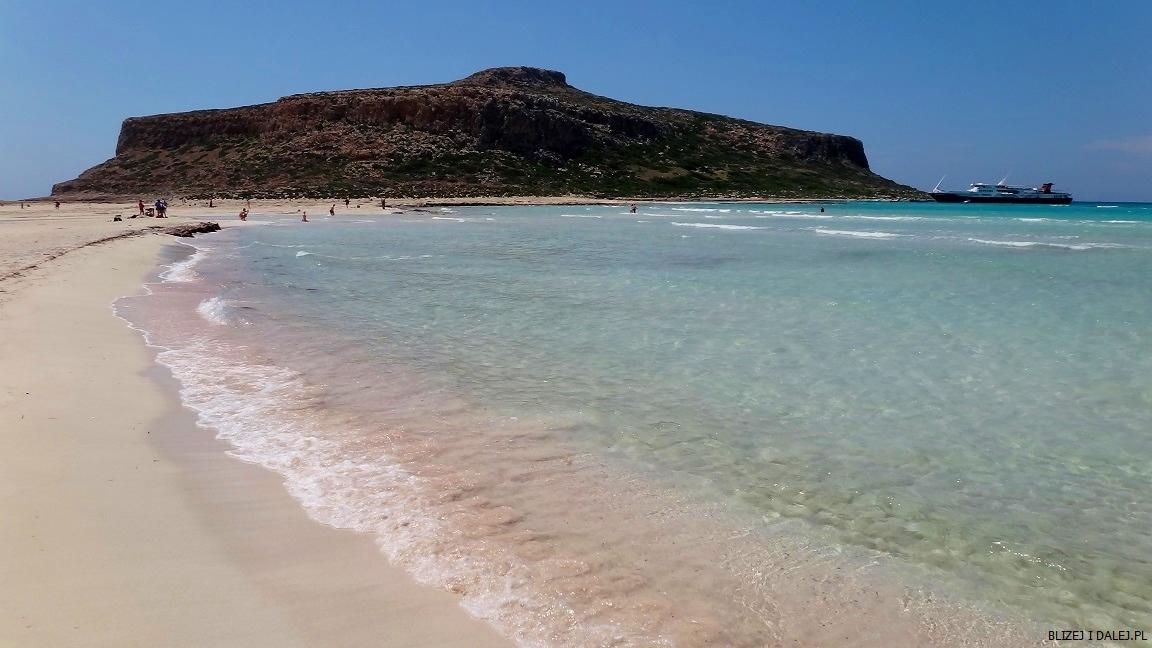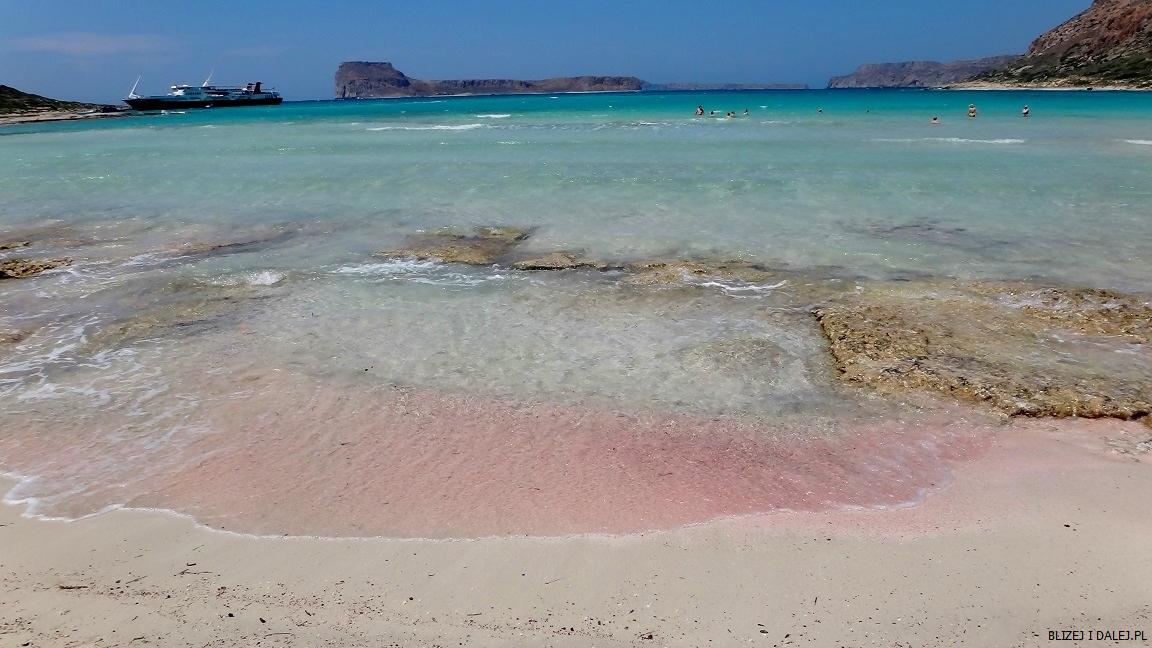 Na samej plaży jest już znacznie więcej ludzi, choć turystyczne atrakcje są jeszcze zamknięte (pamiętajcie o zabraniu wody) to działają już połączenia stateczkami z pobliskich miejscowości m.in. Kissamos. Jeśli zdecydujesz się dostać na miejsce drogą wodną to pamiętaj, aby wdrapać się choć kawałek w górę by móc nacieszyć oko widokiem rozciągającym się z wzniesienia.
Jak zawsze w dół idzie się bez problemowo, ale w górę to już inna bajka ;) Najpierw trzeba pokonać piaszczyste, wydmowe podejście a później jeszcze schody w górę co przy panującym upale i braku cienia, nie należy do najłatwiejszych… I jeszcze ostatni rzut okiem w dół, ach!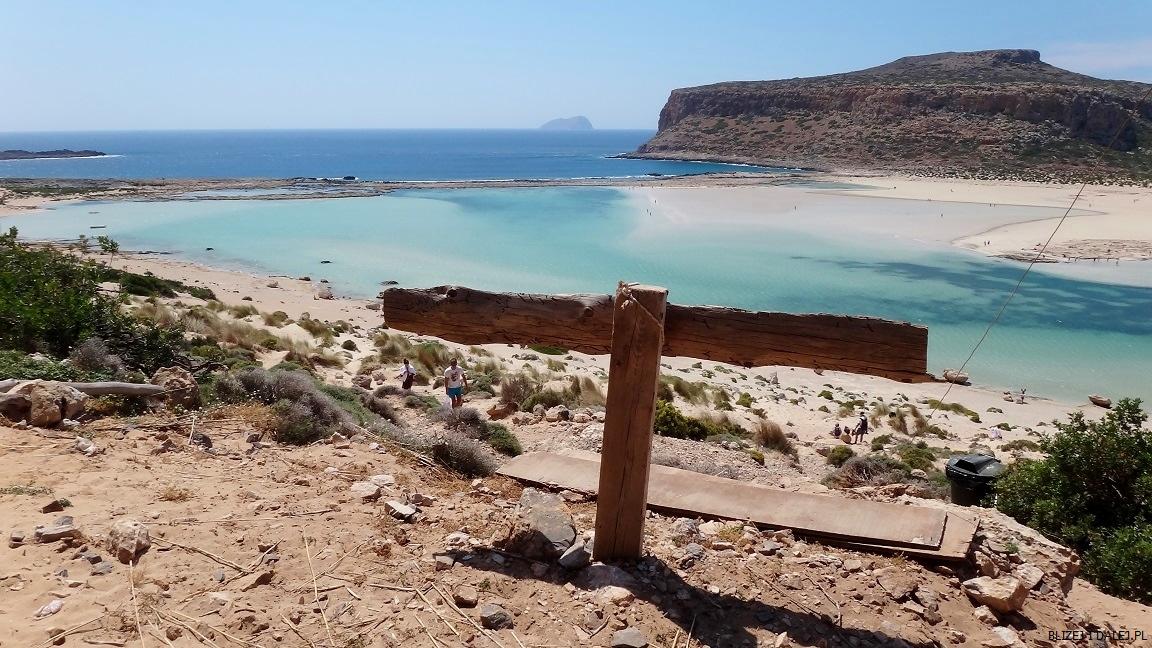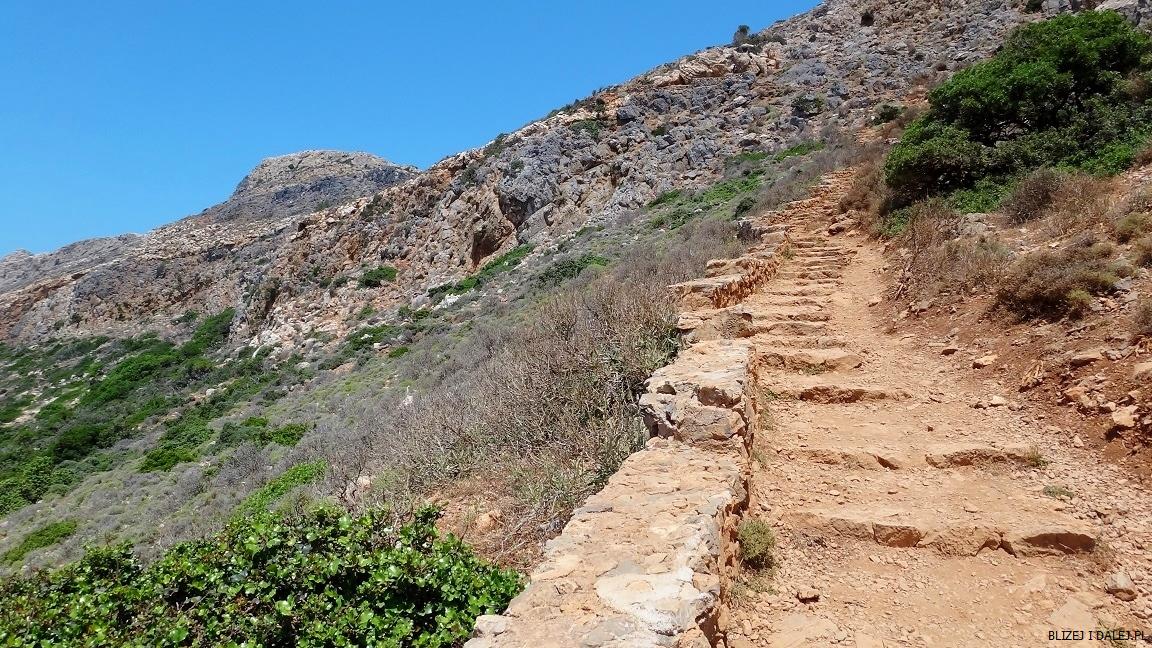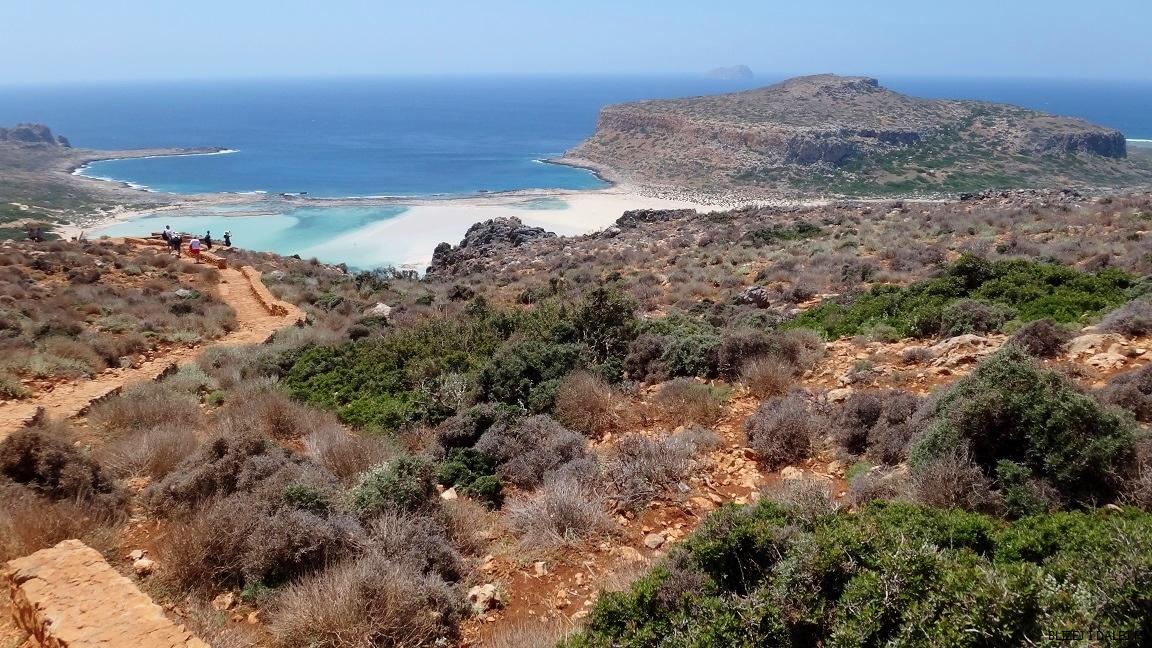 W drodze powrotnej zatrzymaliśmy się przy sympatycznym panu sprzedającym kreteńskie specjały – posmakowaliśmy miodu, alkoholi i oliwy i oczywiście zrobiliśmy małe zakupy, polecam! I jeszcze uśmiech na do widzenia :)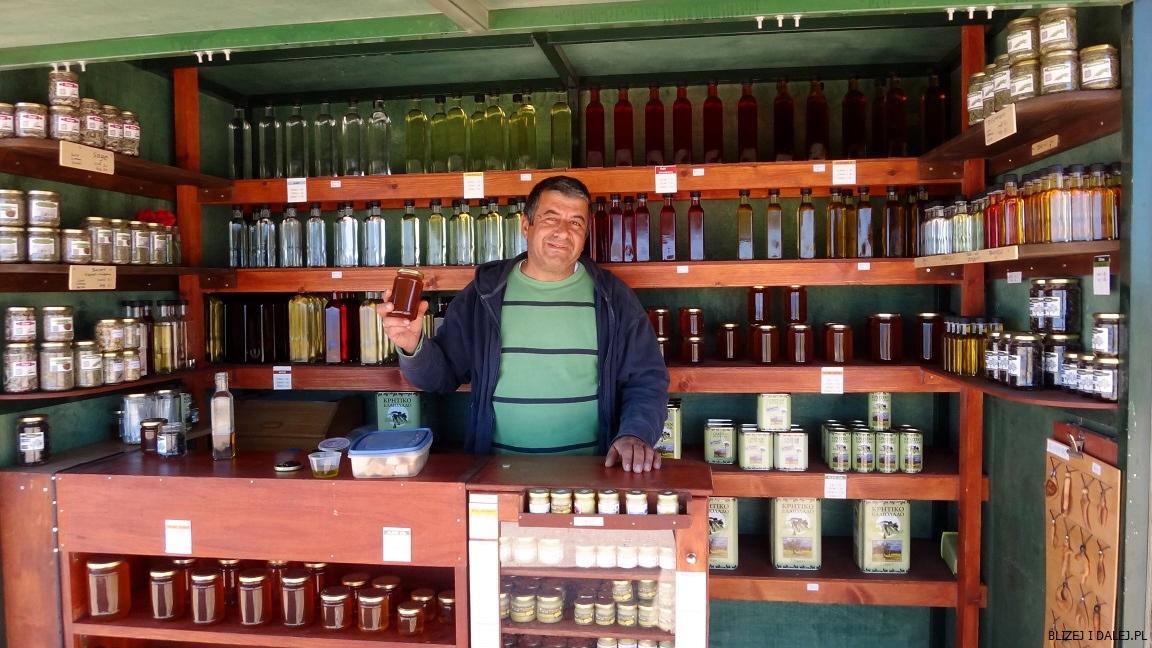 Laguna Balos to jeden z punktów na Krecie, których w trakcie wizyty na wyspie nie można pominąć! Gwarantowane zachwycające widoki :)

Dodatkowe informacje:
– opłata za wstęp to 1-2€/osoba
– statek około 25€/osoba z portu w Kissamos
– trzeba pamiętać o zabraniu wody czy drobnej przegryzki – na miejscu nie ma żadnego punktu gastronomicznego
– krem do opalania czy czapka z daszkiem mogą okazać się bezcenne ;)
– na parkingu łazienki – niedostępne w trakcie naszej wizyty, jednak zakładam że w sezonie działają

Więcej artykułów z Krety (tutaj).
---
You might also like