Augustów to klimatyczne uzdrowisko na Suwalszczyźnie otoczone cudowną puszczą Augustowską oraz licznymi jeziorami i rzekami. Jest to jedno z dwóch uzdrowisk w województwie podlaskim (drugie to Supraśl – tutaj więcej), które w lato przemienia się w tętniącą życiem krainę! Jest tu wszystko co niezbędne aby spędzić nie tylko weekend ale i dłuższe wakacje!
Co zobaczyć w Augustowie
W samym centrum warto wybrać się na Rynek Zygmunta Augusta, gdzie w otoczeniu przyjemnego parku z fontanną i niskiej zabudowy można rozpocząć zwiedzanie miasta. Jeśli lubisz zaglądać do kościołów to kilka kroków dzieli Cię od majestatycznej bazyliki Najświętszego Serca Pana Jezusa. Spacerem skieruj się na ulicę Mostową w kierunku mostu nad rzeką Nettą – z tego miejsca rozciąga się świetna panorama na rzekę, port oraz augustowskie bulwary :)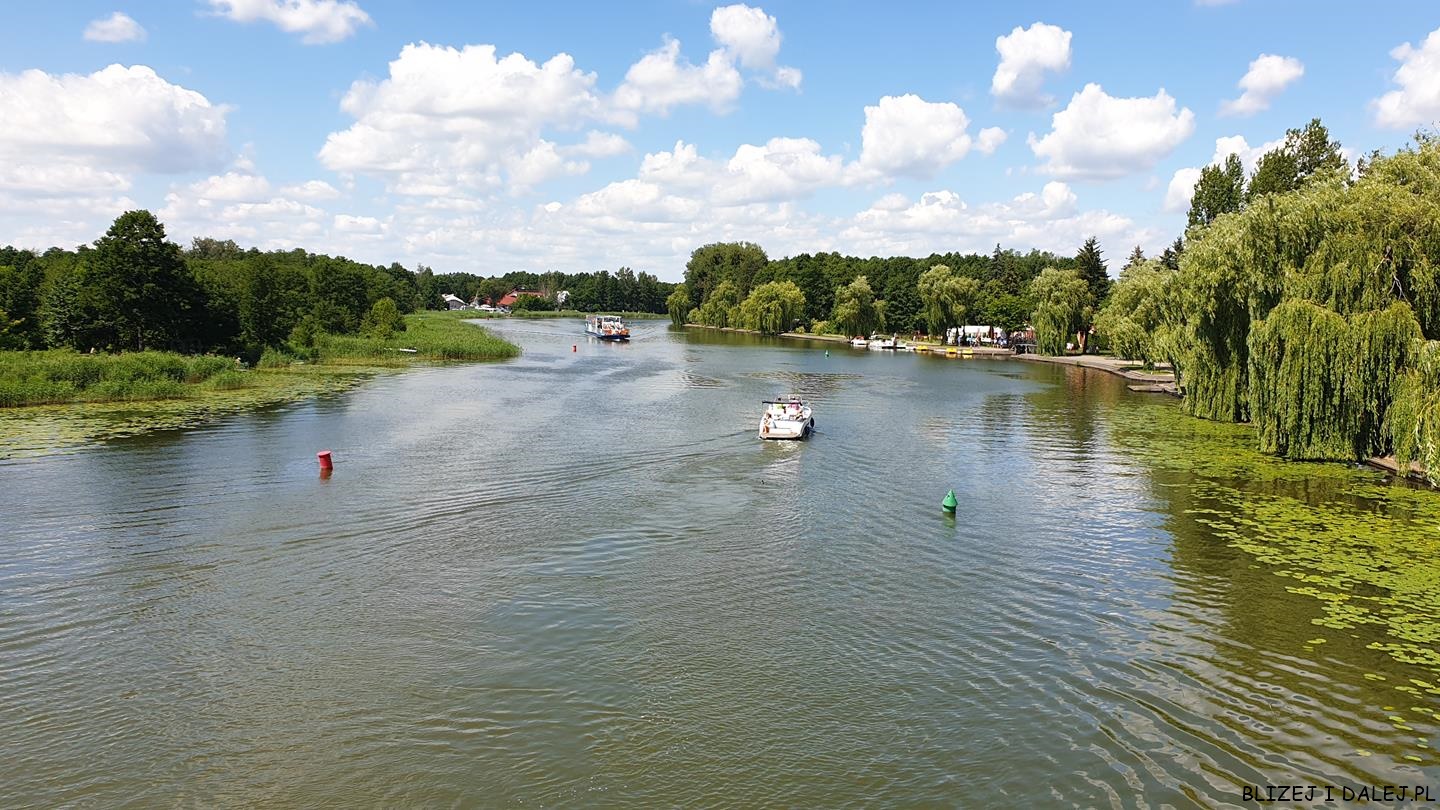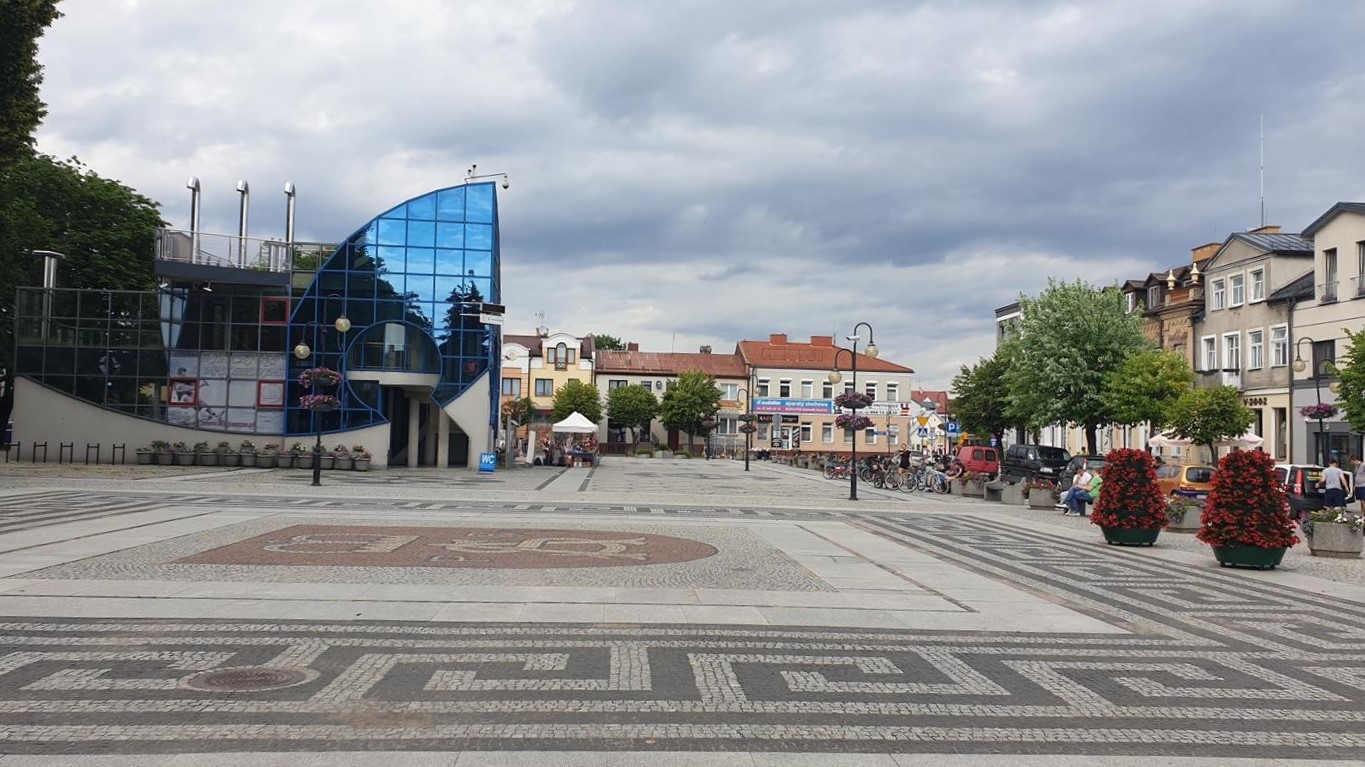 Po drodze zwróć uwagę na legendarną restaurację Albatros, która swą sławę zawdzięcza piosence "Beata" Janusza Laskowskiego. Był to hit lat '60! A dziś pod Albatrosem na ławeczce siedzi sobie sama Beata ;)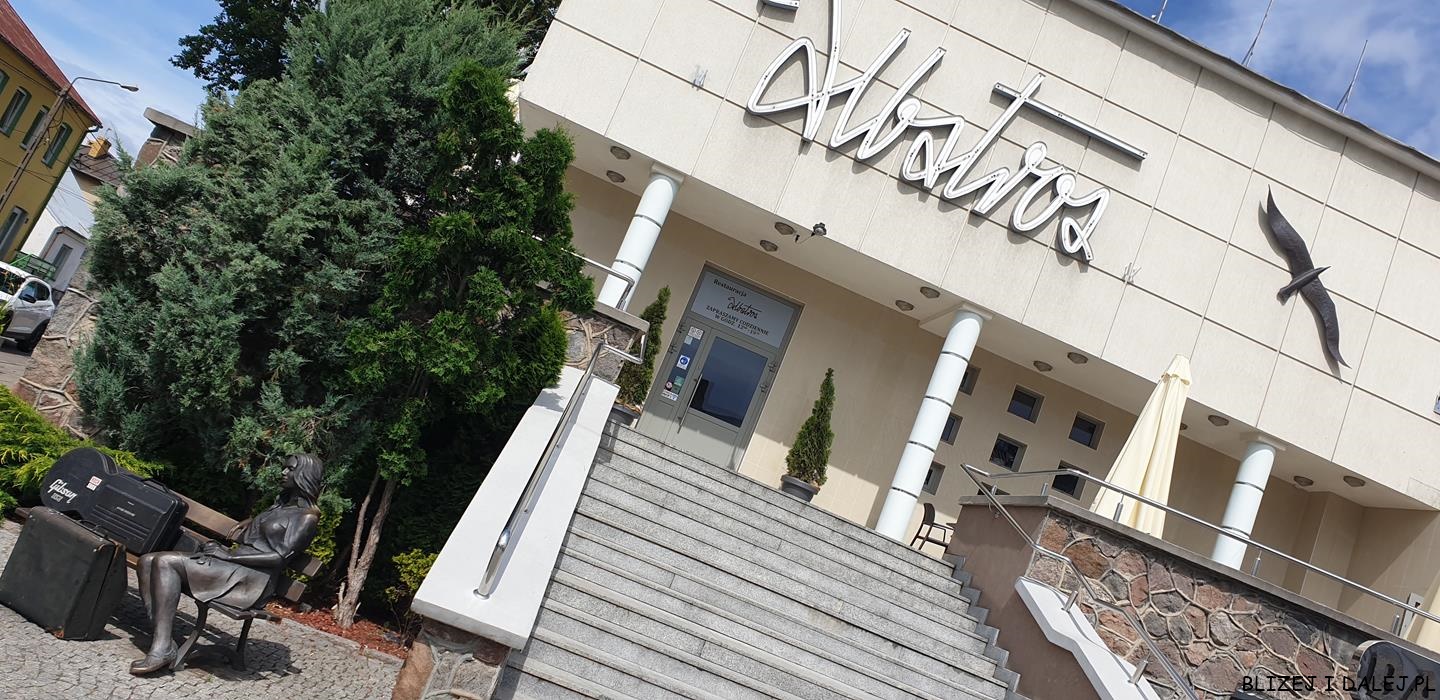 Obok mostu mieści się przystań Żeglugi Pasażerskiej, skąd można udać się w rejs katamaranem, gondolą, motorówką czy stylizowanym statkiem Jaćwingów. Do wyboru kilka opcji rejsowych m.in. szlak papieski, słynna dolina Rospudy czy jedno z okolicznych jezior. W zależności od szlaku jest opcja, że trafisz na nie lada atrakcje jaką są okoliczne śluzy :)
Tu także zaczyna się elegancki deptak nad rzeką Nettą :) Z roku na rok w tym rejonie robi się coraz piękniej! Baza kajakarska ze strzelistą bryłą zachwyca, urząd miasta ostatnio świeżo wyremontowany robi wrażenie a po drugiej stronie widać wielki, kolorowy napis #Augustów! Każde szanujące się miasto ma choć jeden, tak? ;)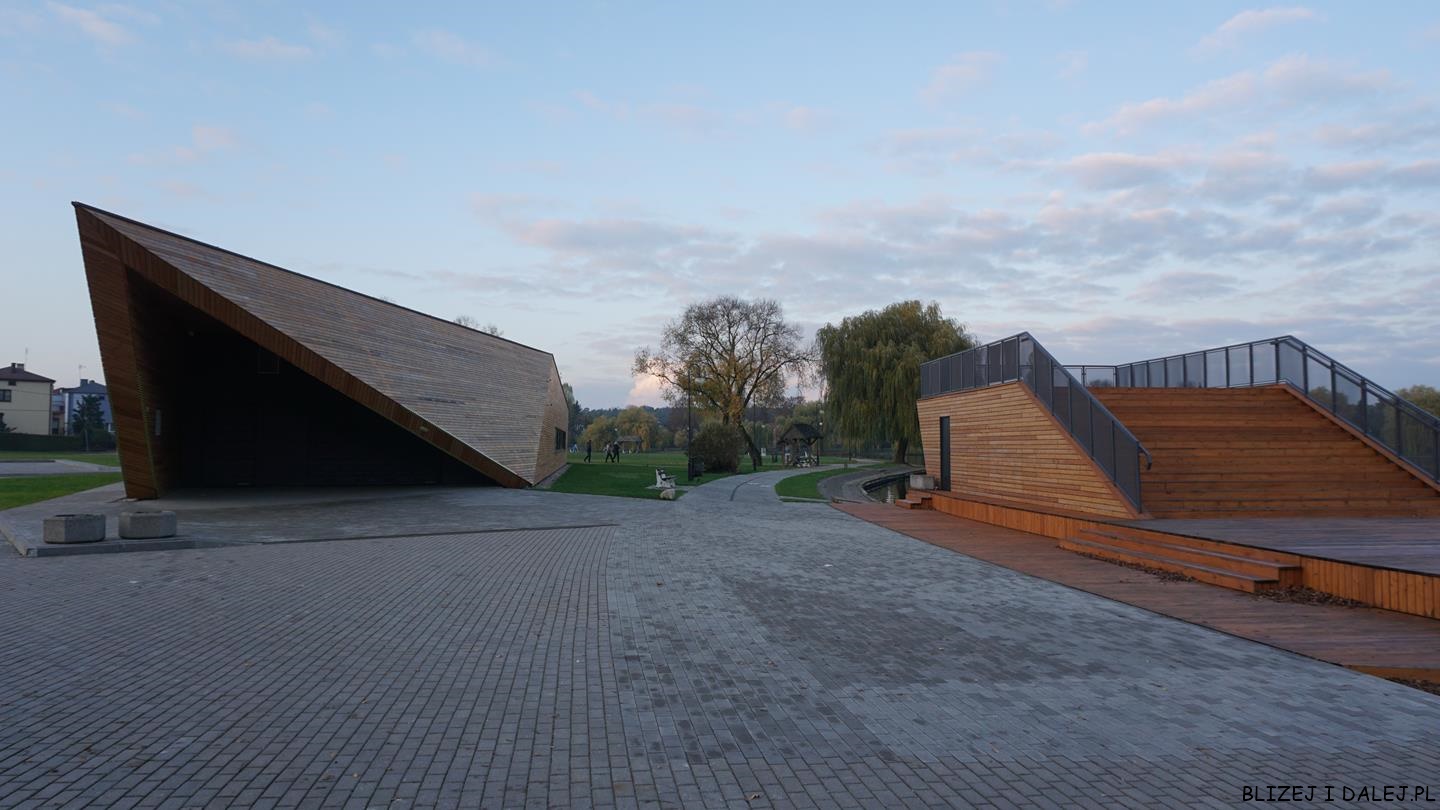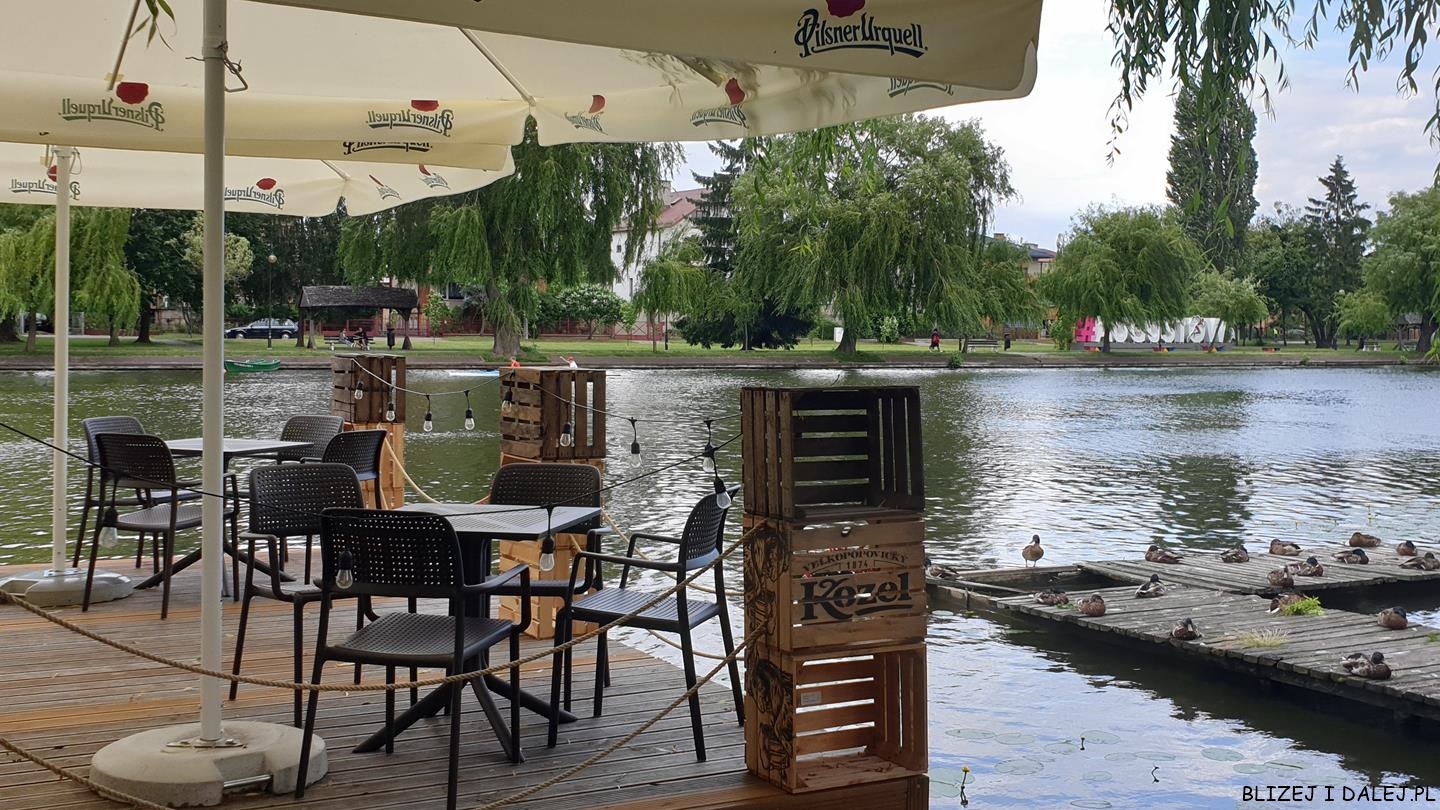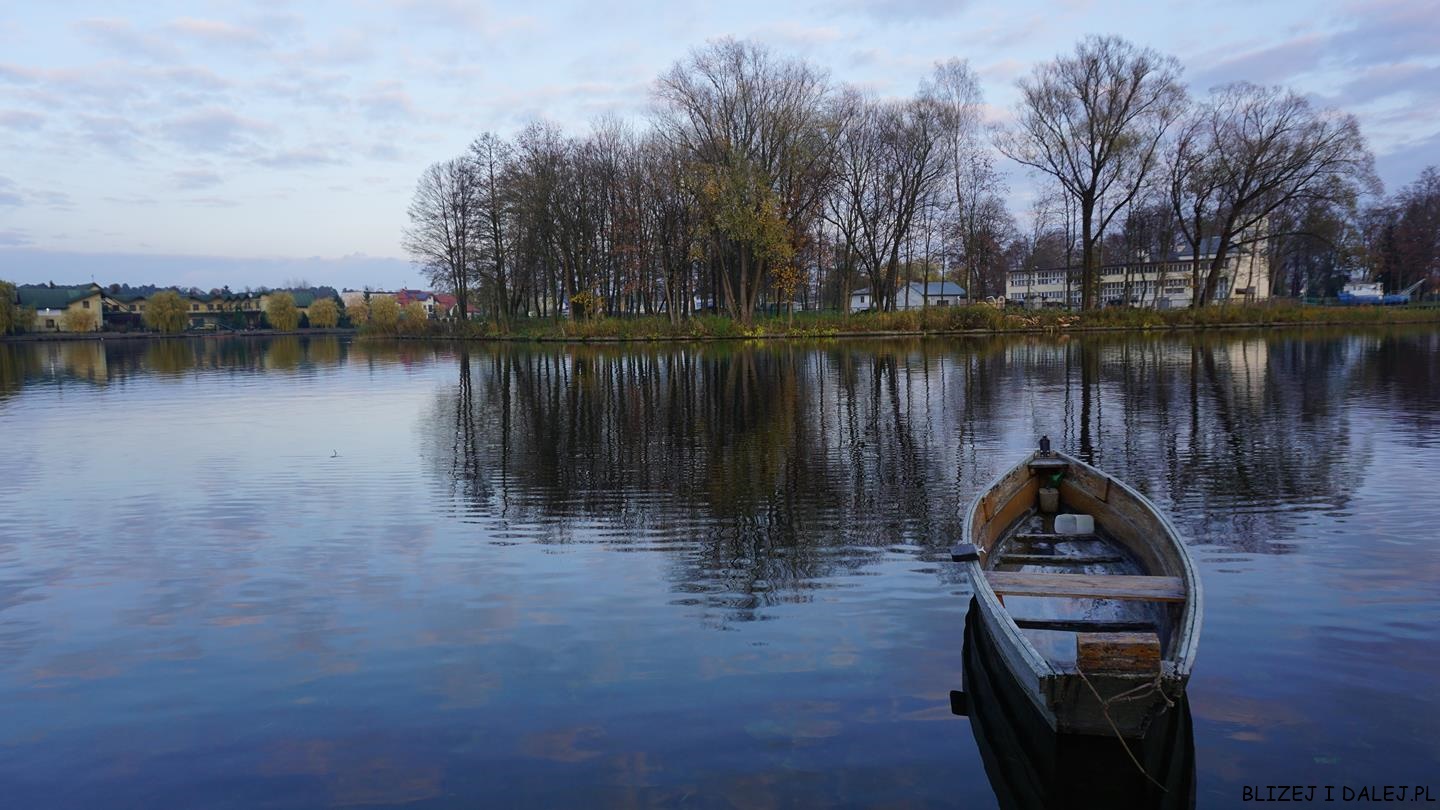 Warto przespacerować się do mostu nad kanałem Augustowskim i śluzą – w tym miejscu w sezonie ustawia się wielu turystów aby zobaczyć na żywo śluzowanie! Zobaczcie sami, różnica poziomów to 2,44m. Tuż obok znajduje się muzeum Kanału Augustowskiego oraz kolejny punkt widokowy na rzekę Nettę.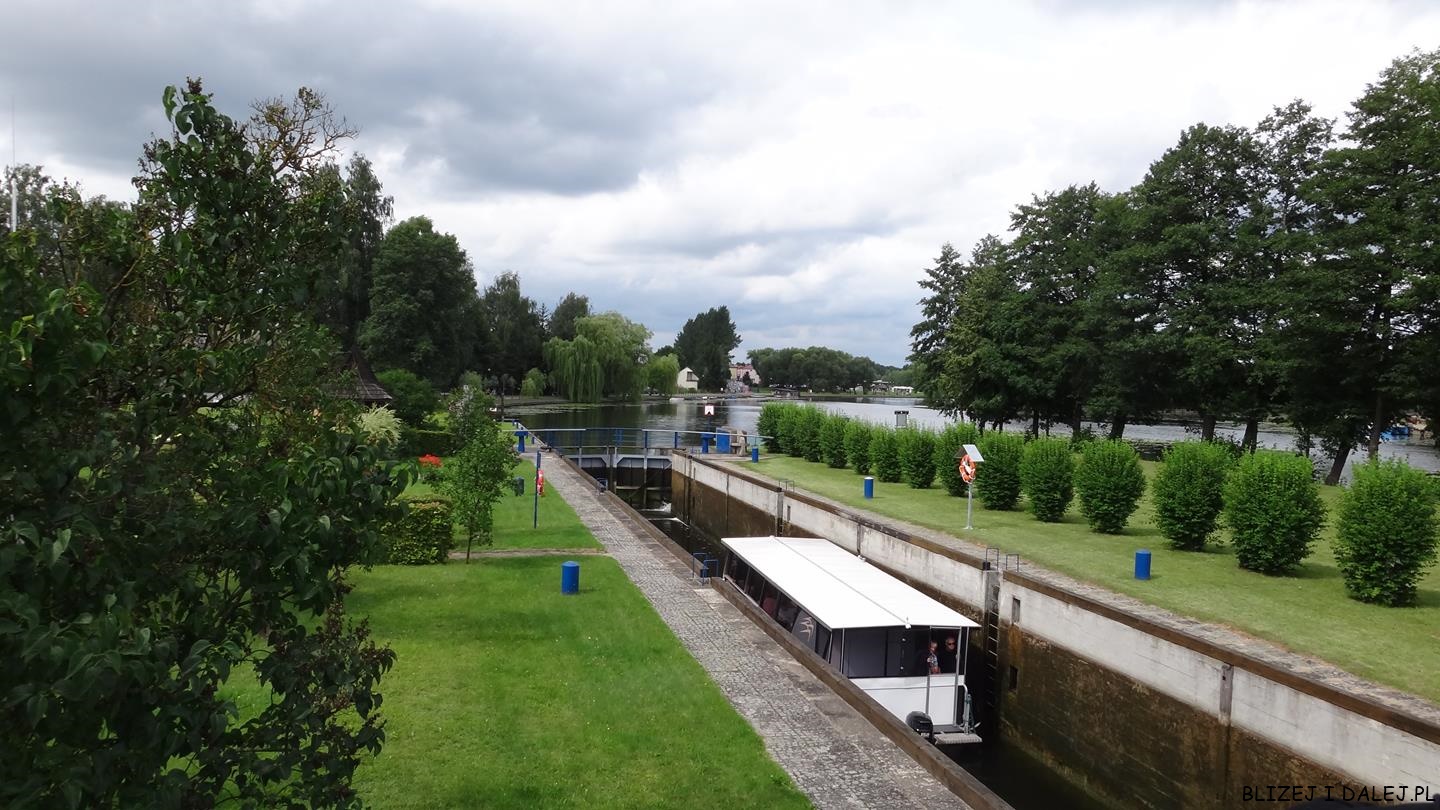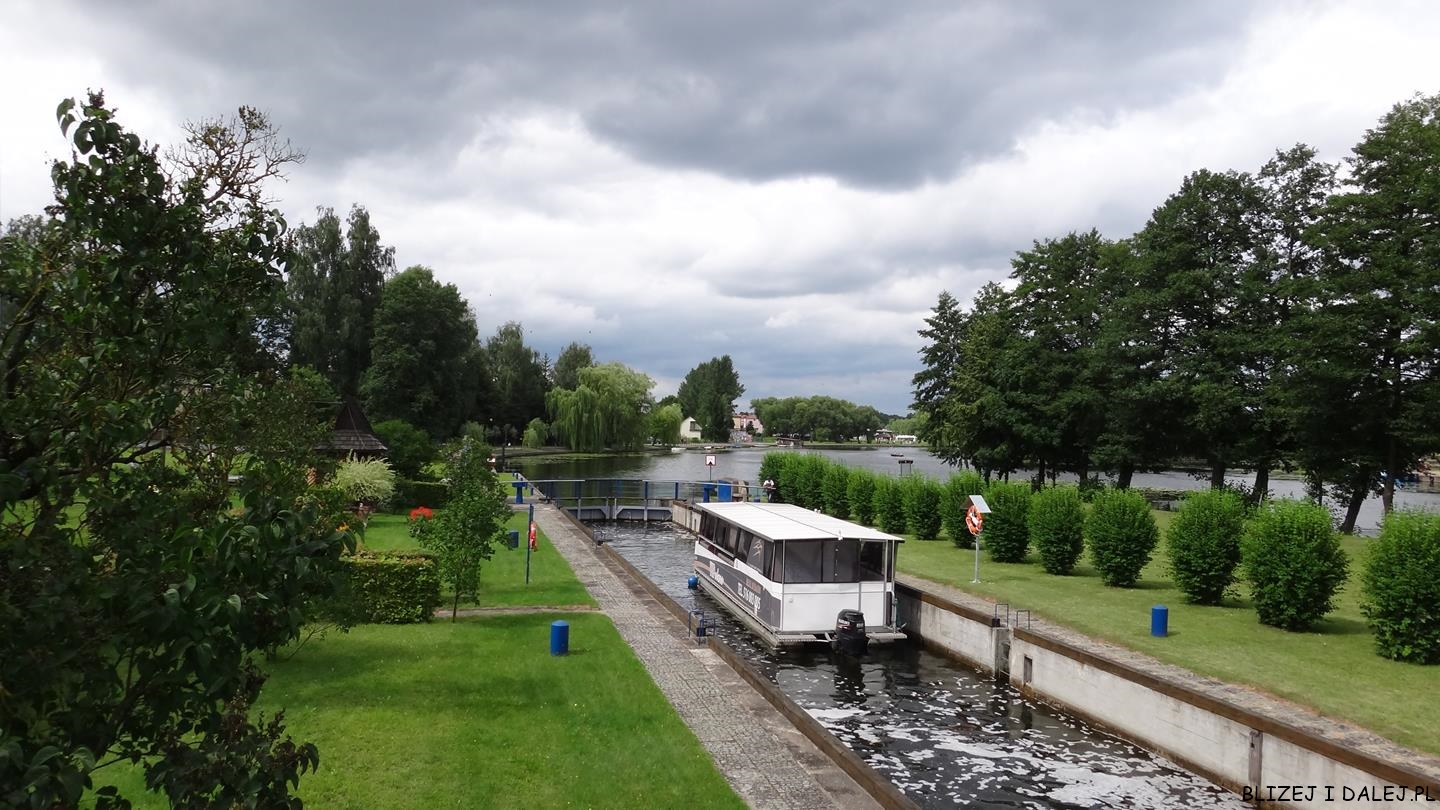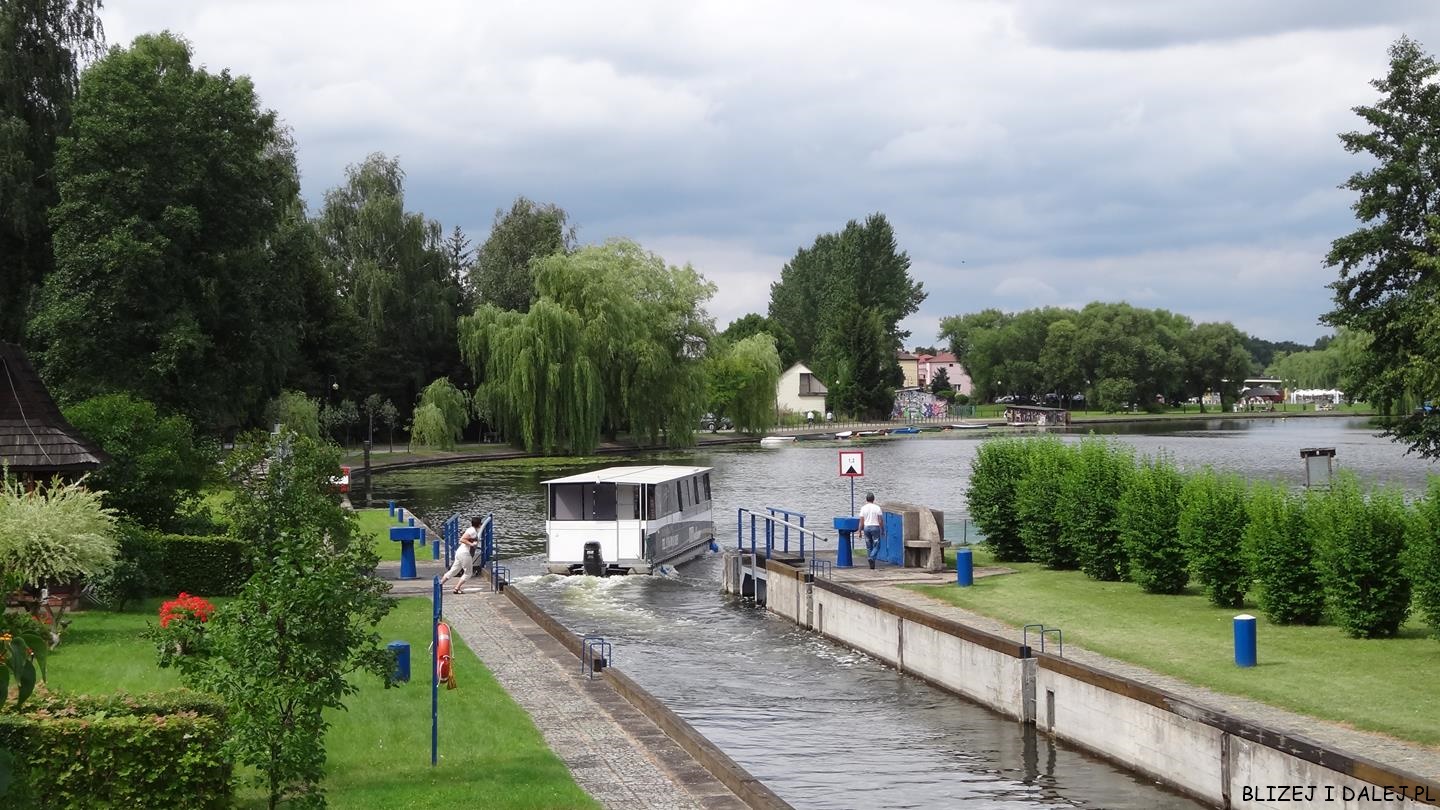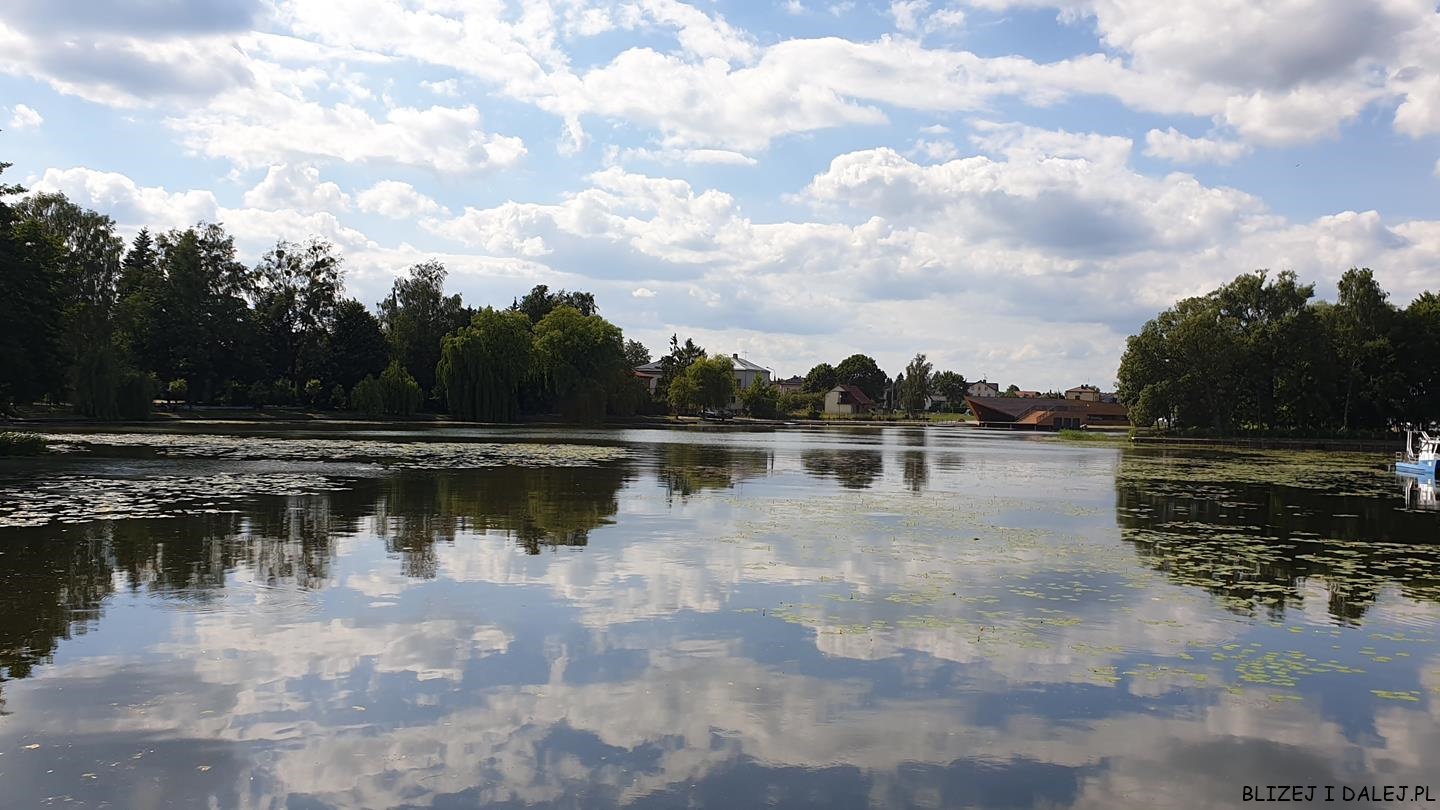 Dla wszystkich którzy lubią uczciwej długości spacery polecam przejść się wzdłuż Kanału Bystrego, tam już będzie cicho i spokojnie… Łabędzie, kaczki, tatarak i łódeczki przycumowane przy brzegu. Bardzo lubię ten odcinek właśnie za kameralną atmosferę, nawet w sezonie :)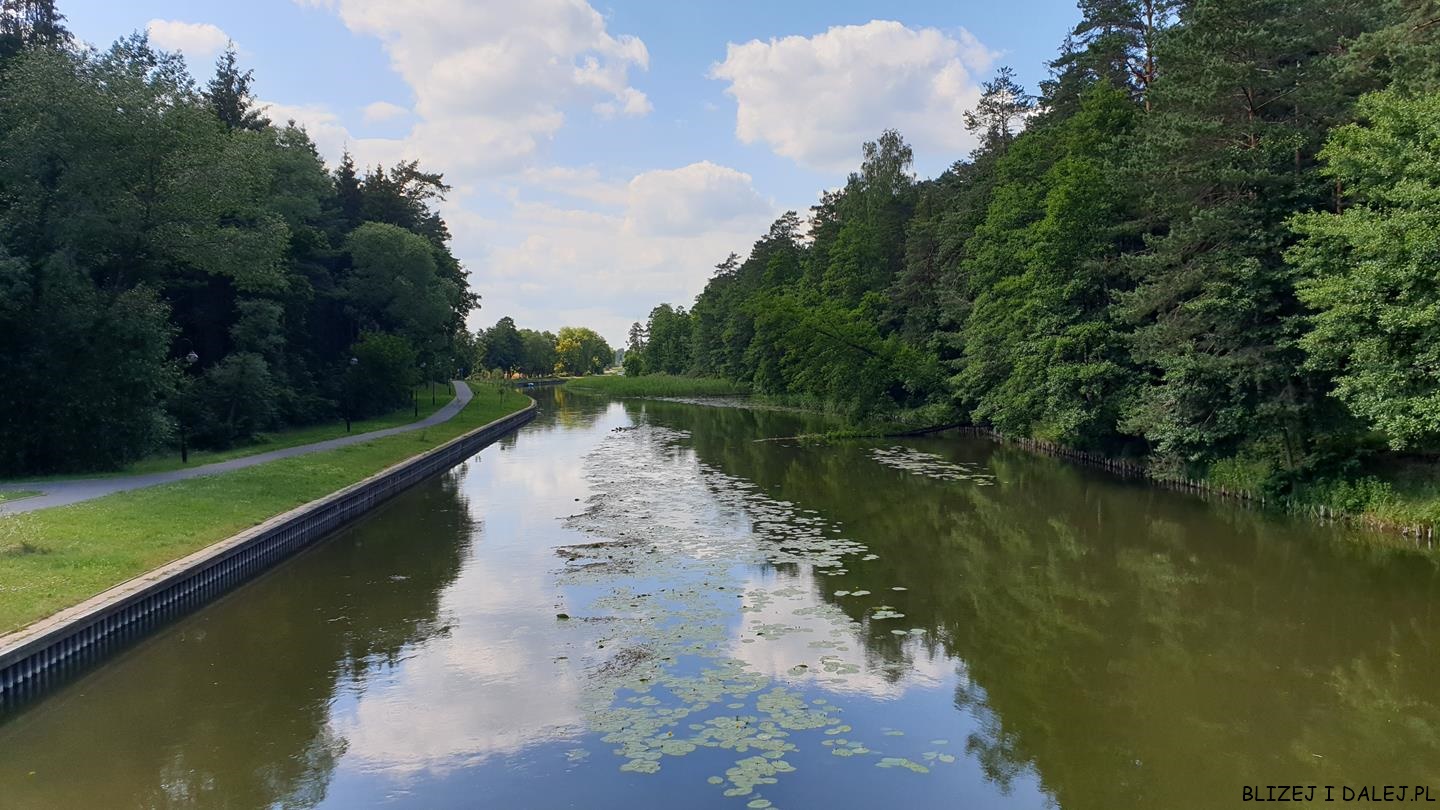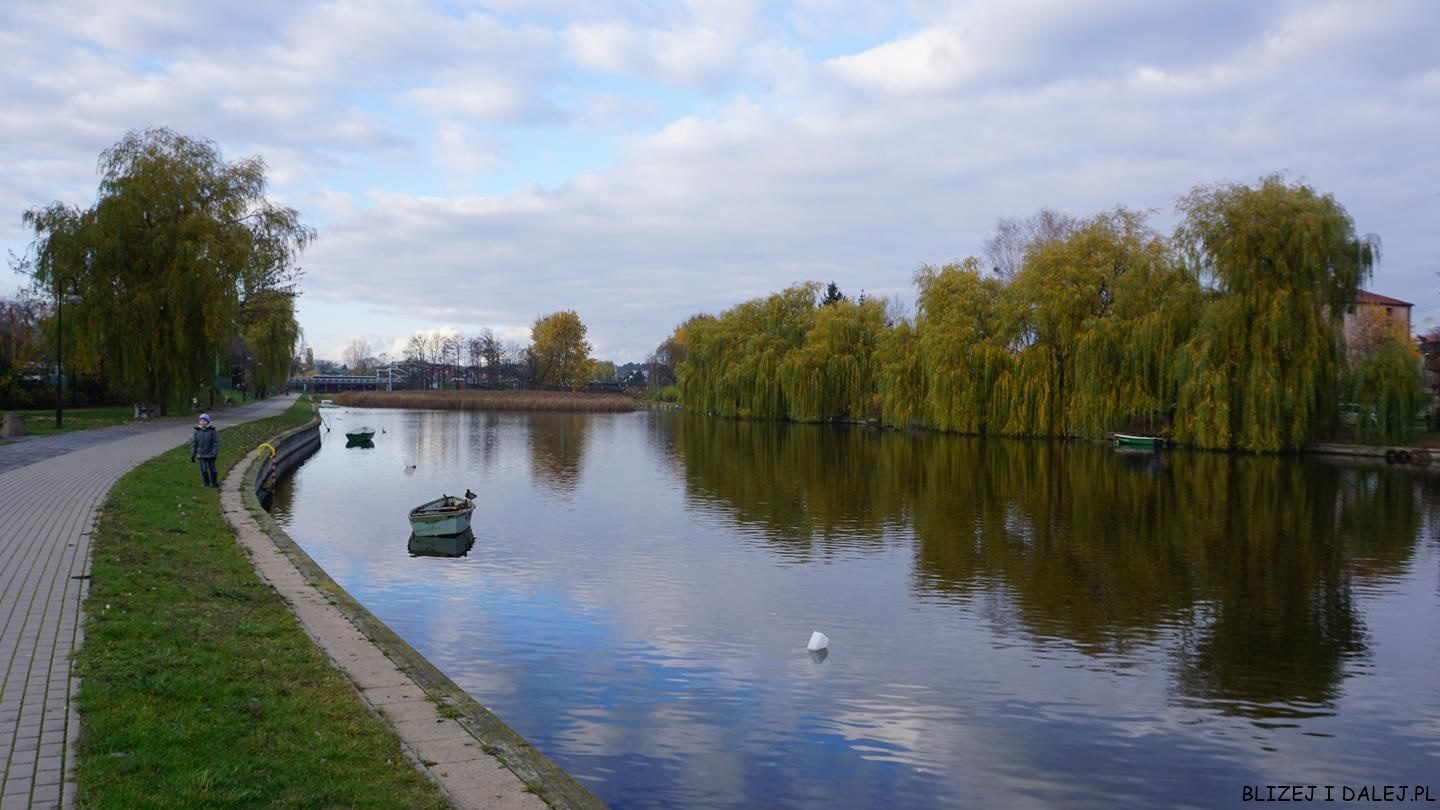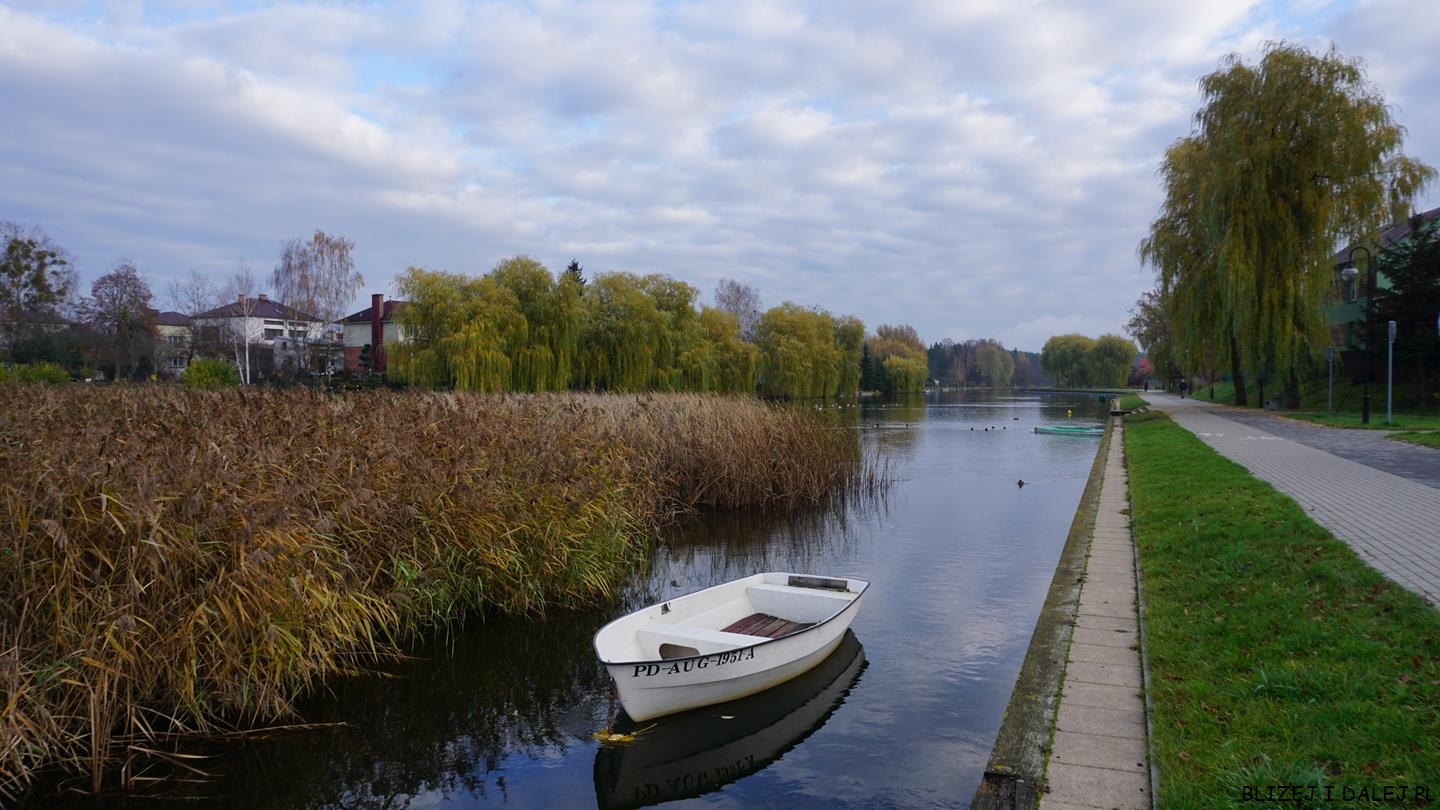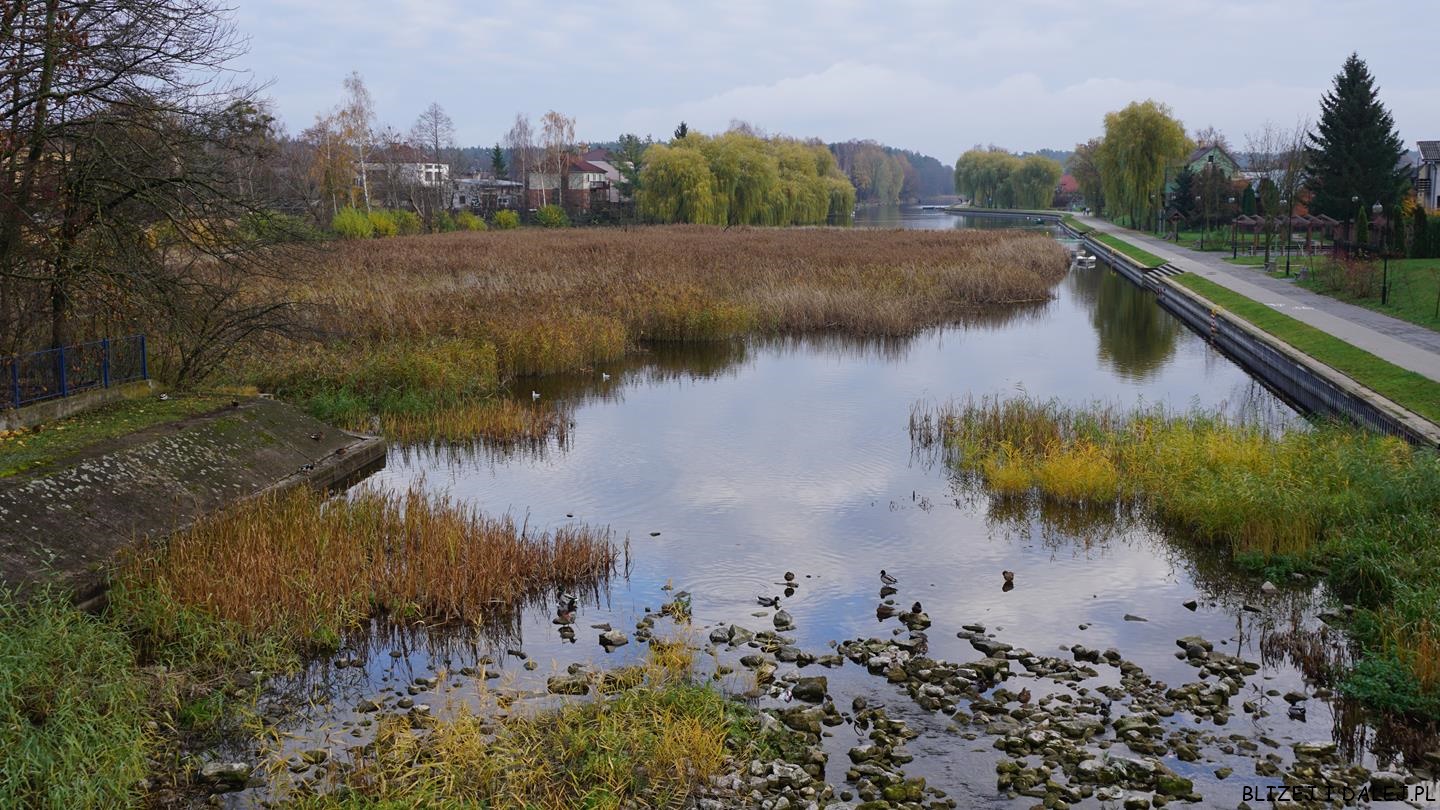 Wracając drugą stroną rzeki Netta będziesz spacerować po augustowskim bulwarze i dotrzesz aż do słynnego Molo Radiowej Trójki nad jeziorem Necko :) Nie byle jakie to molo bo drugie pod względem wielkości w Polsce! Zaszczytne pierwsze miejsce przypada dla Sopotu.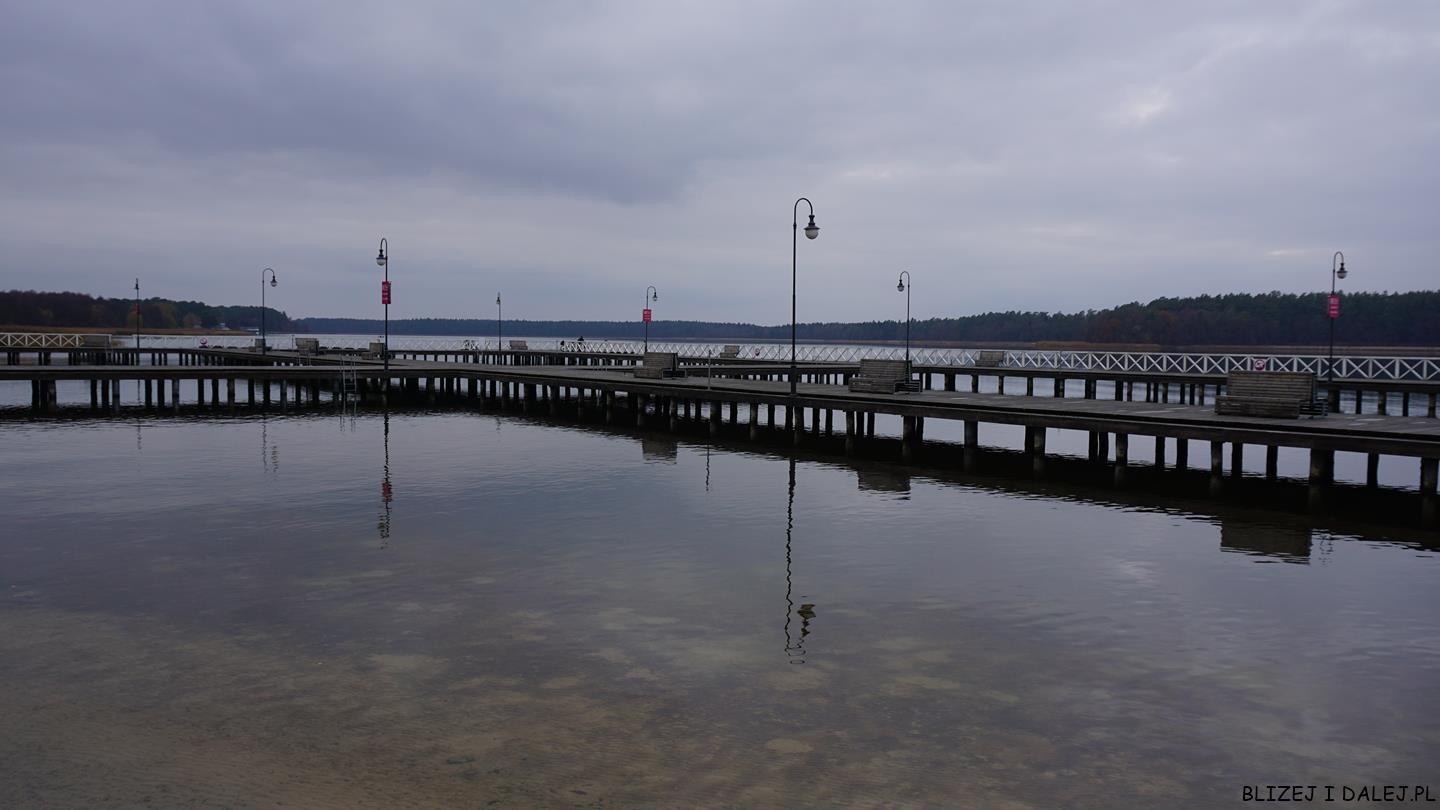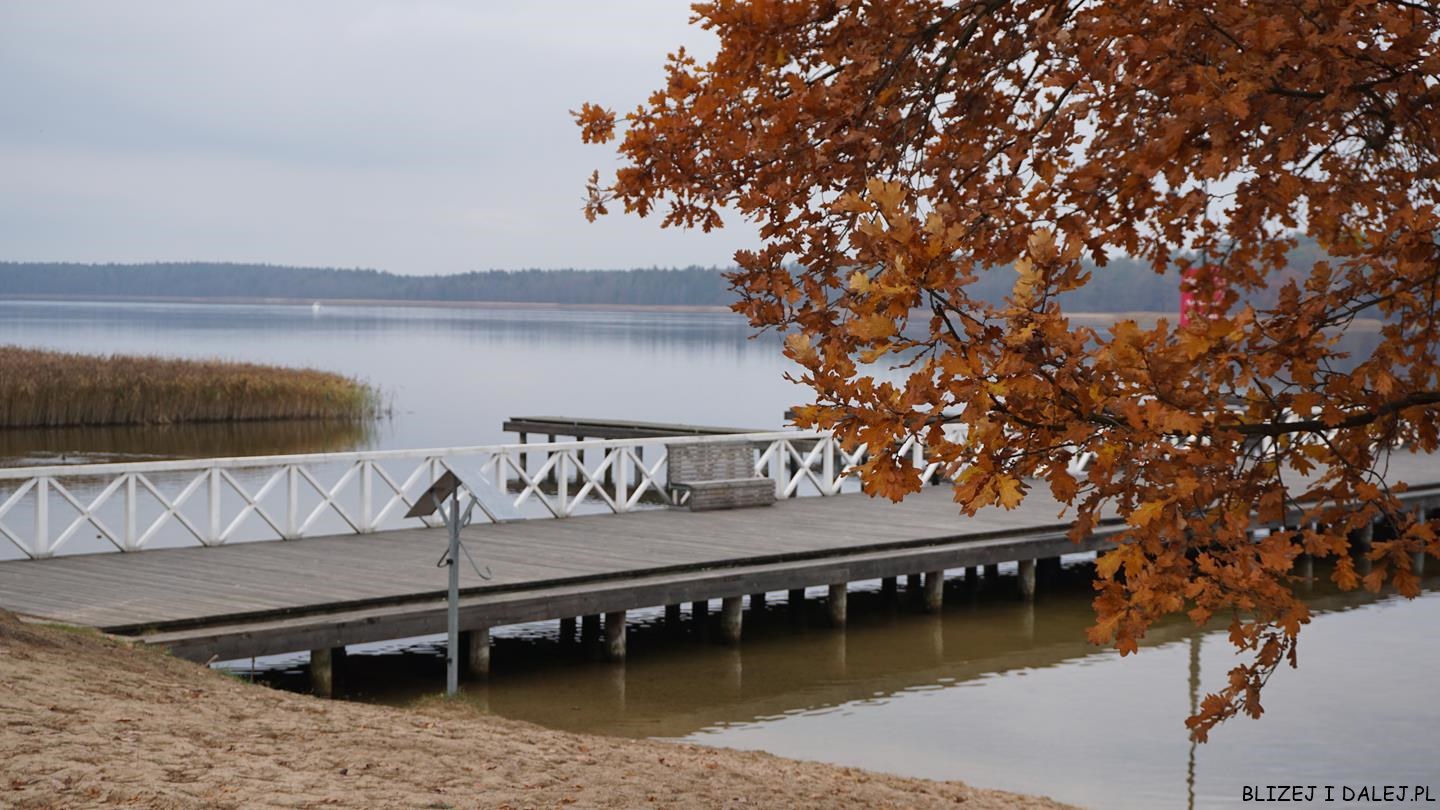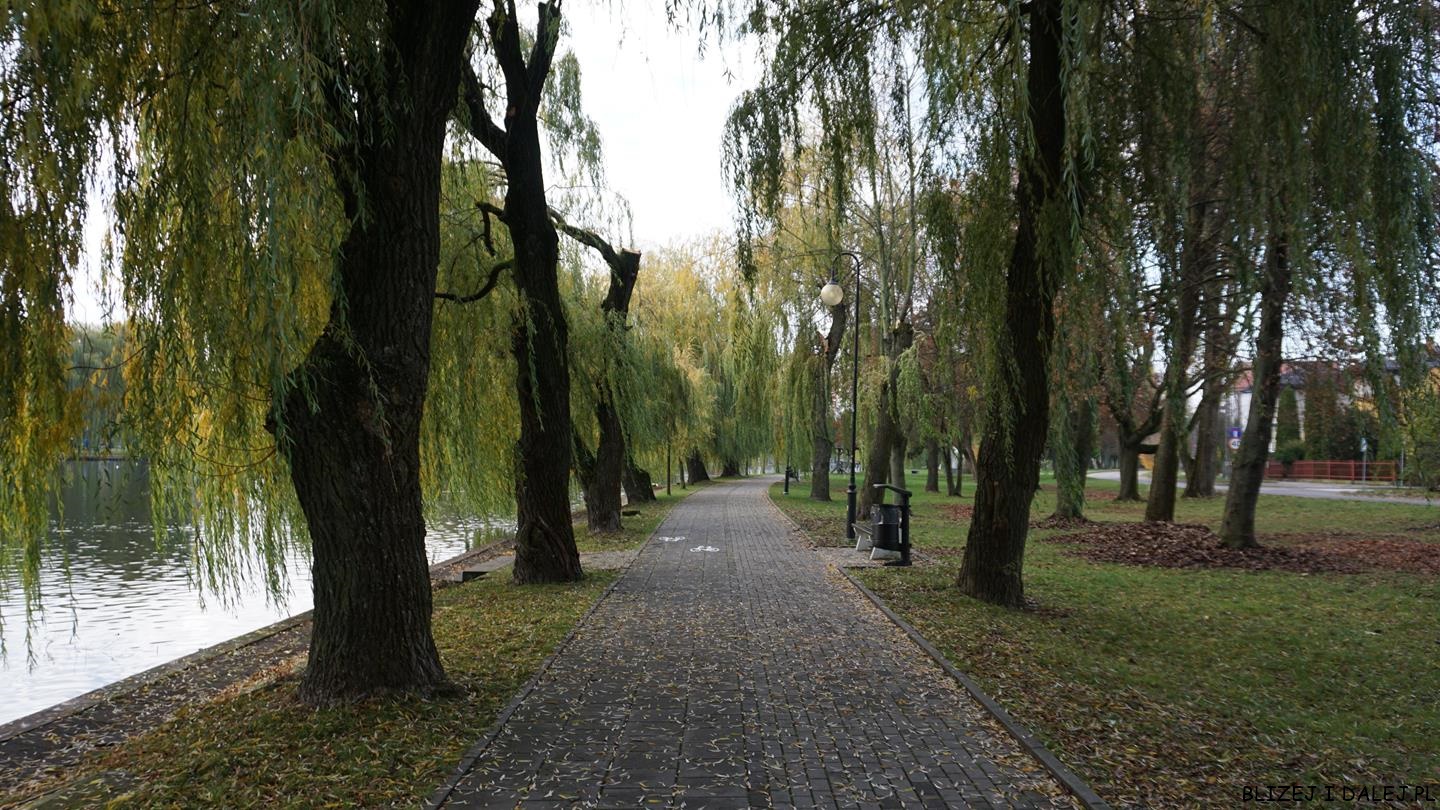 A po drodze hotele, sanatoria, amfiteatr, plaża miejska, punkt widokowy, narty wodne, park linowy czy przystań jachtowa. Głodni i zmęczeni mogą przysiąść w jednej z restauracji hotelowych, knajpce przy molo czy skusić się na loda lub gofra w jednej z kilku lodziarni – świetne miejsce na relaksujący spacer :)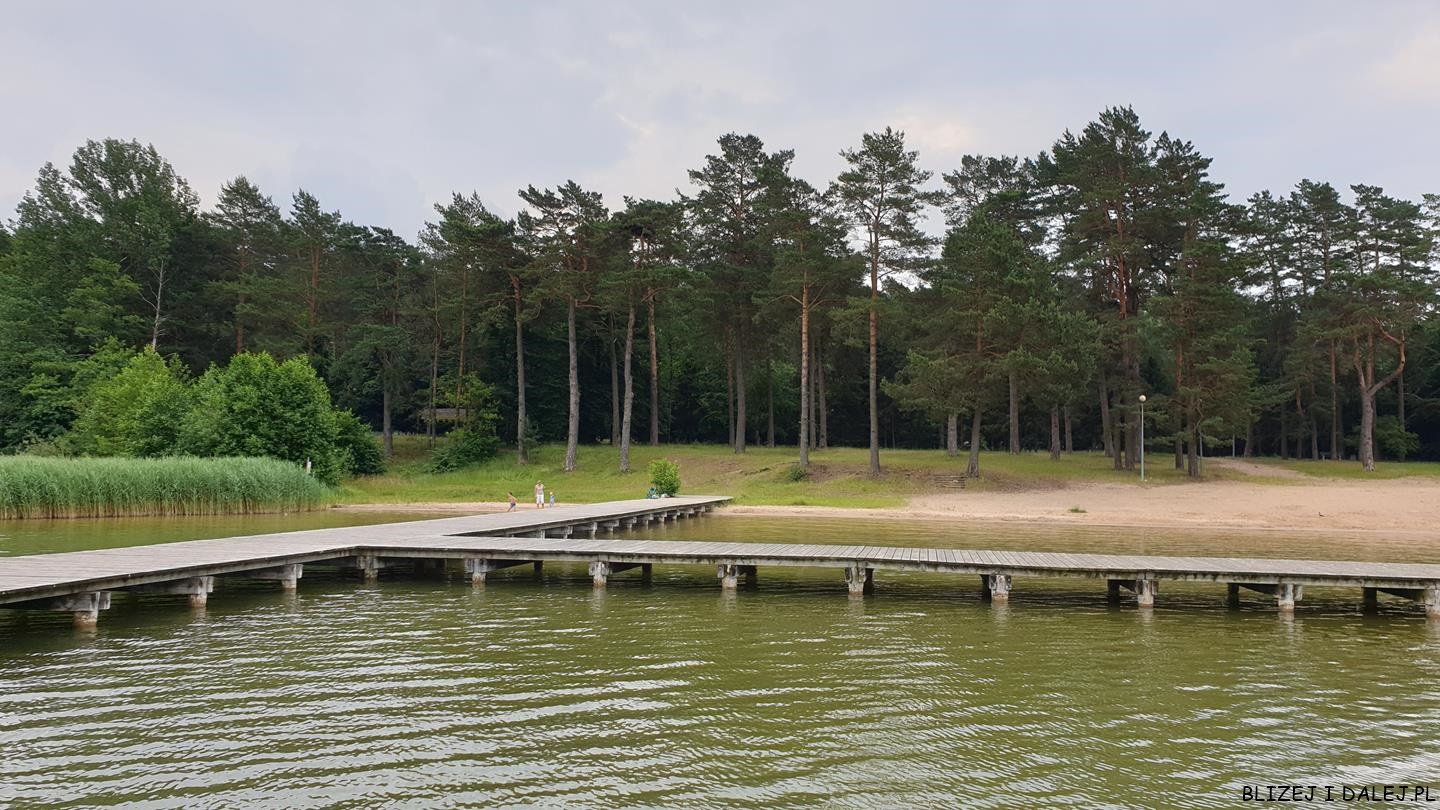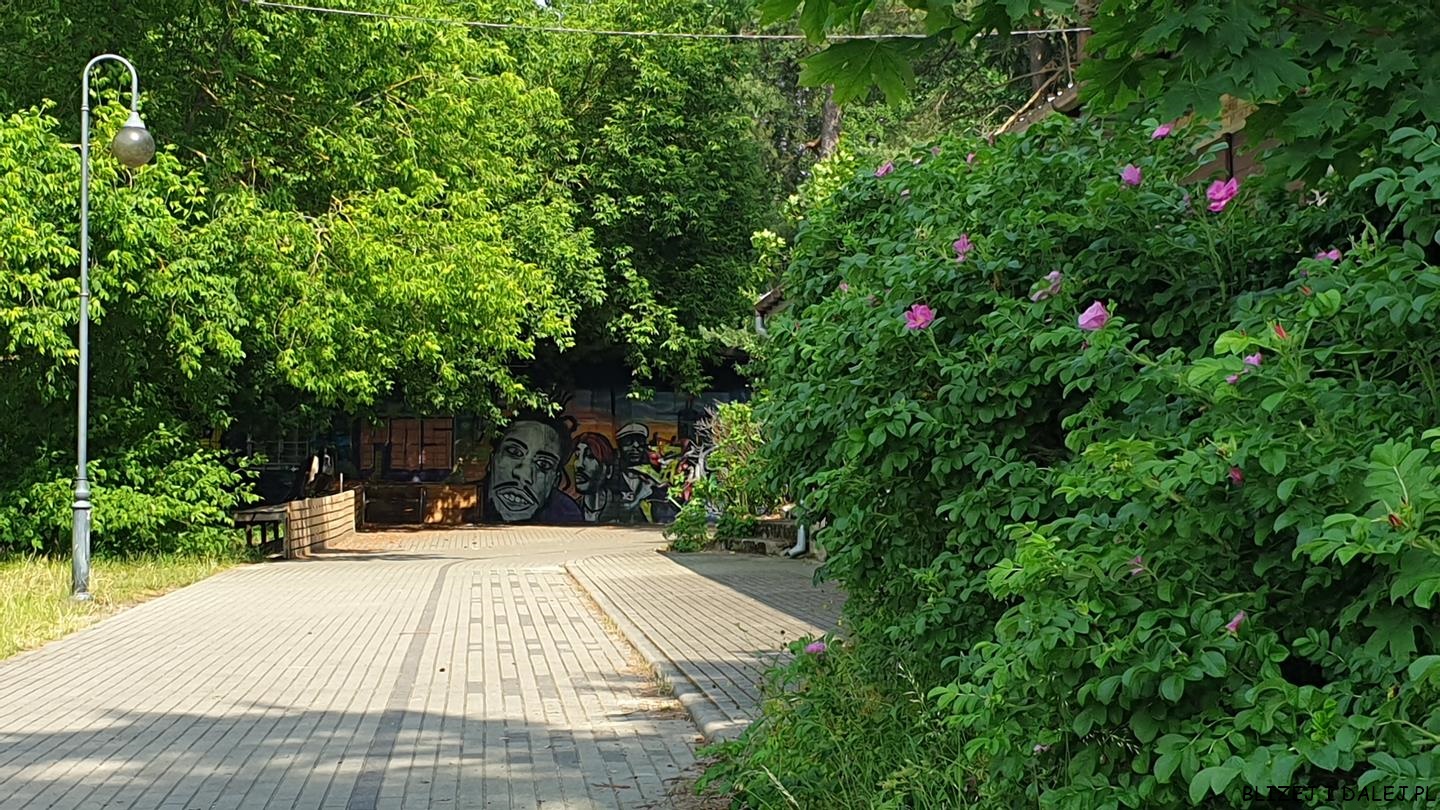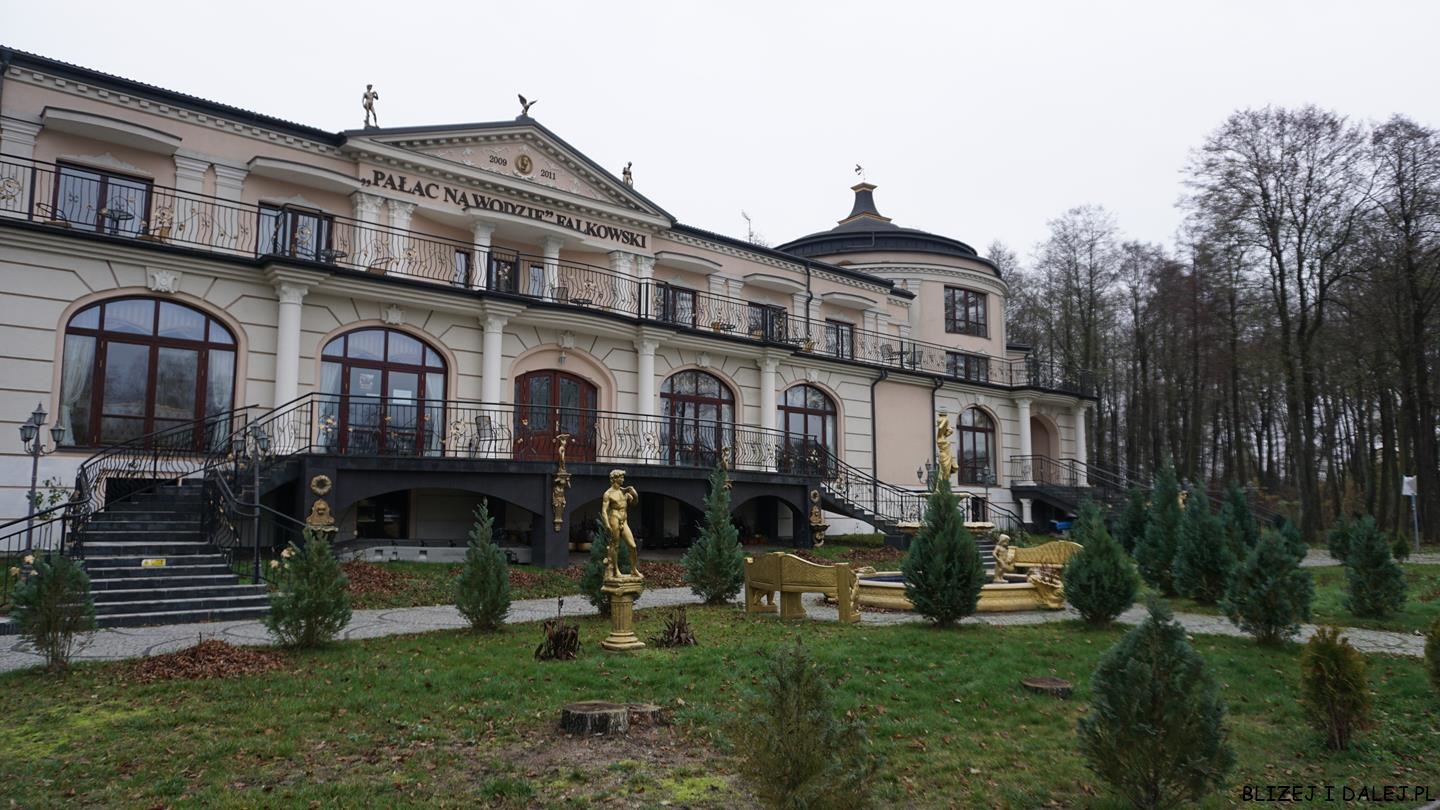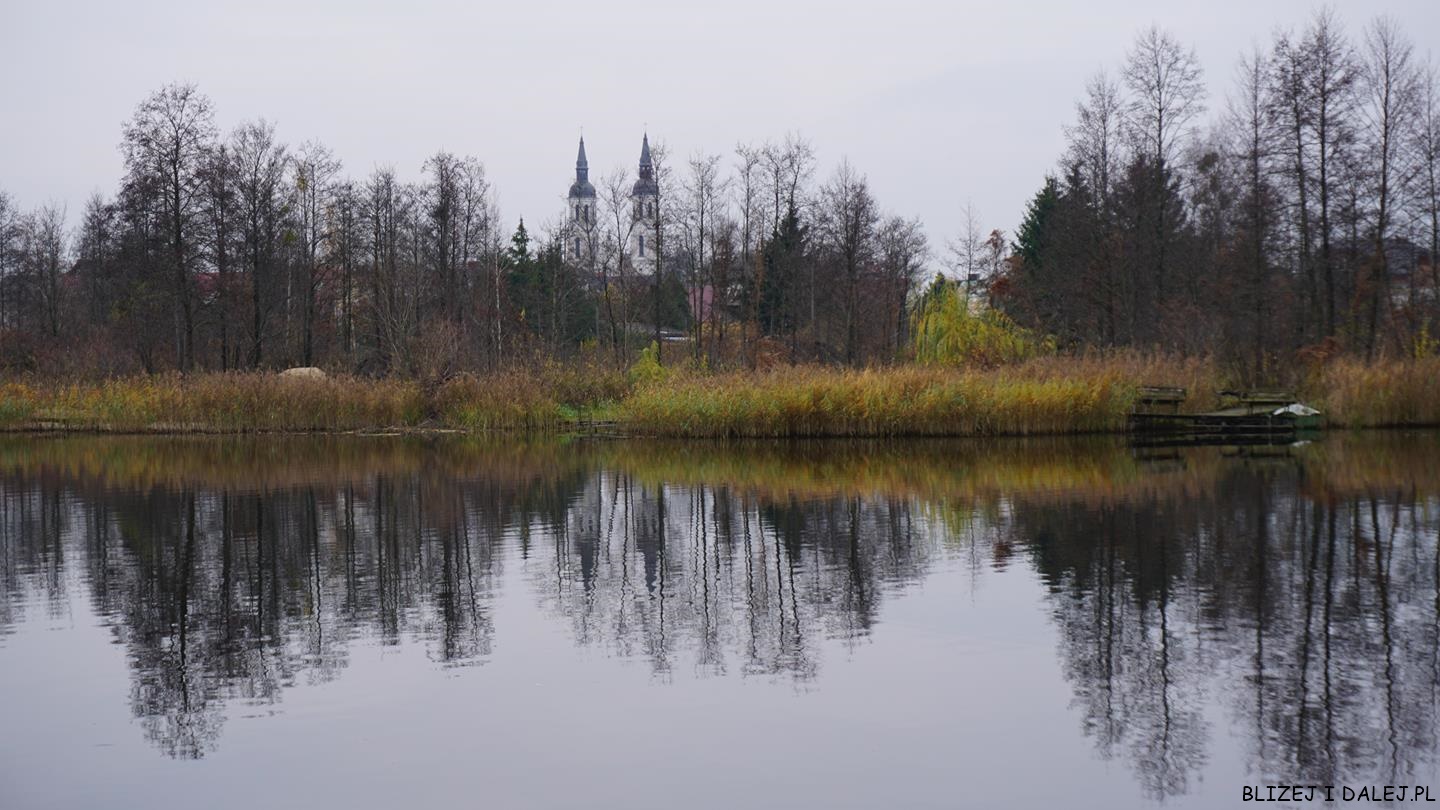 Miasto położone jest w genialnym miejscu, właściwie z każdej strony otoczone wodą – jezioro Necko, Białe Augustowskie, Rospuda, Studzieniczne, Wojciech, Sajno i Sajenek. A do tego rzeka Netta, Klonownica zwana Cichą Rzeczka, kanał Augustowski i Bystry i to na pewno nie wszystkie… wodniacy będą zachwyceni! Dodam jeszcze, że Cicha Rzeczka łączy jezioro Necko z Białym i jest to najkrótsza rzeka w Polsce oraz w Europie – mierzy raptem 550m :)
Moim ulubionym jeziorem w Augustowie jest jezioro Białe Augustowskie – nigdzie nie ma takiego koloru i tak krystalicznie czystej wody jak tu! Co prawda jakiś czas temu miasto zdjęło strefę ciszy, więc śmigają motorówki i skutery na szczęście niewiele i dalej jest cudnie :)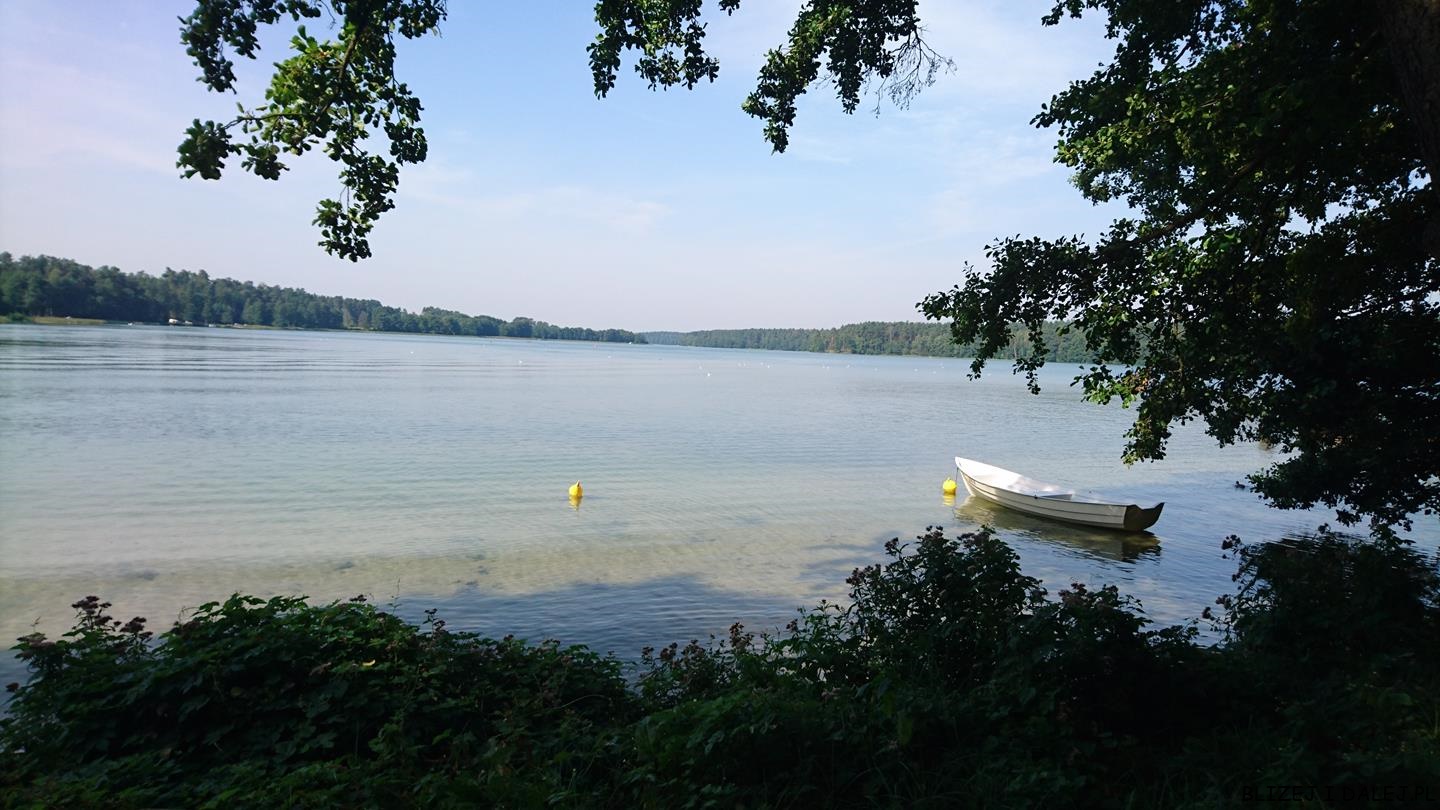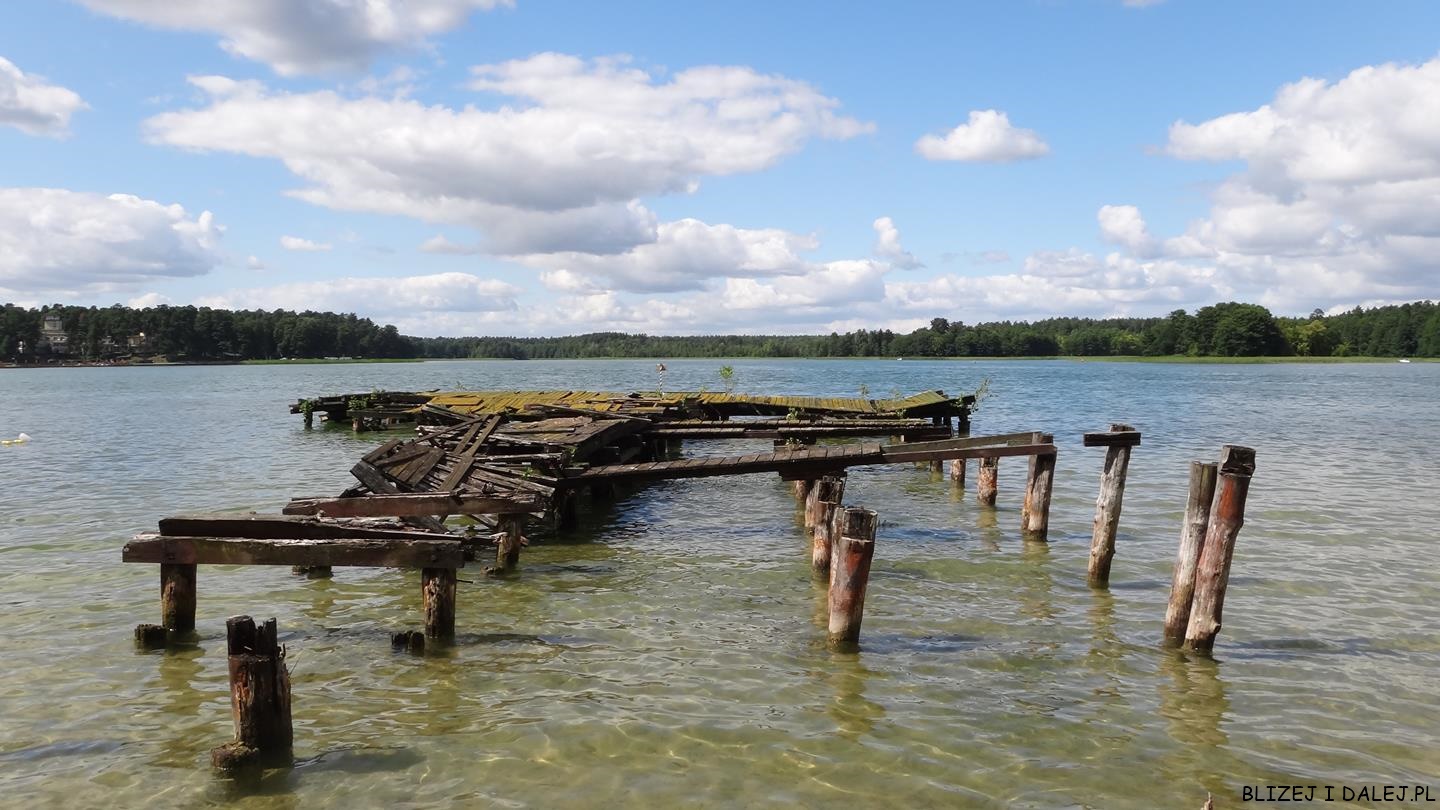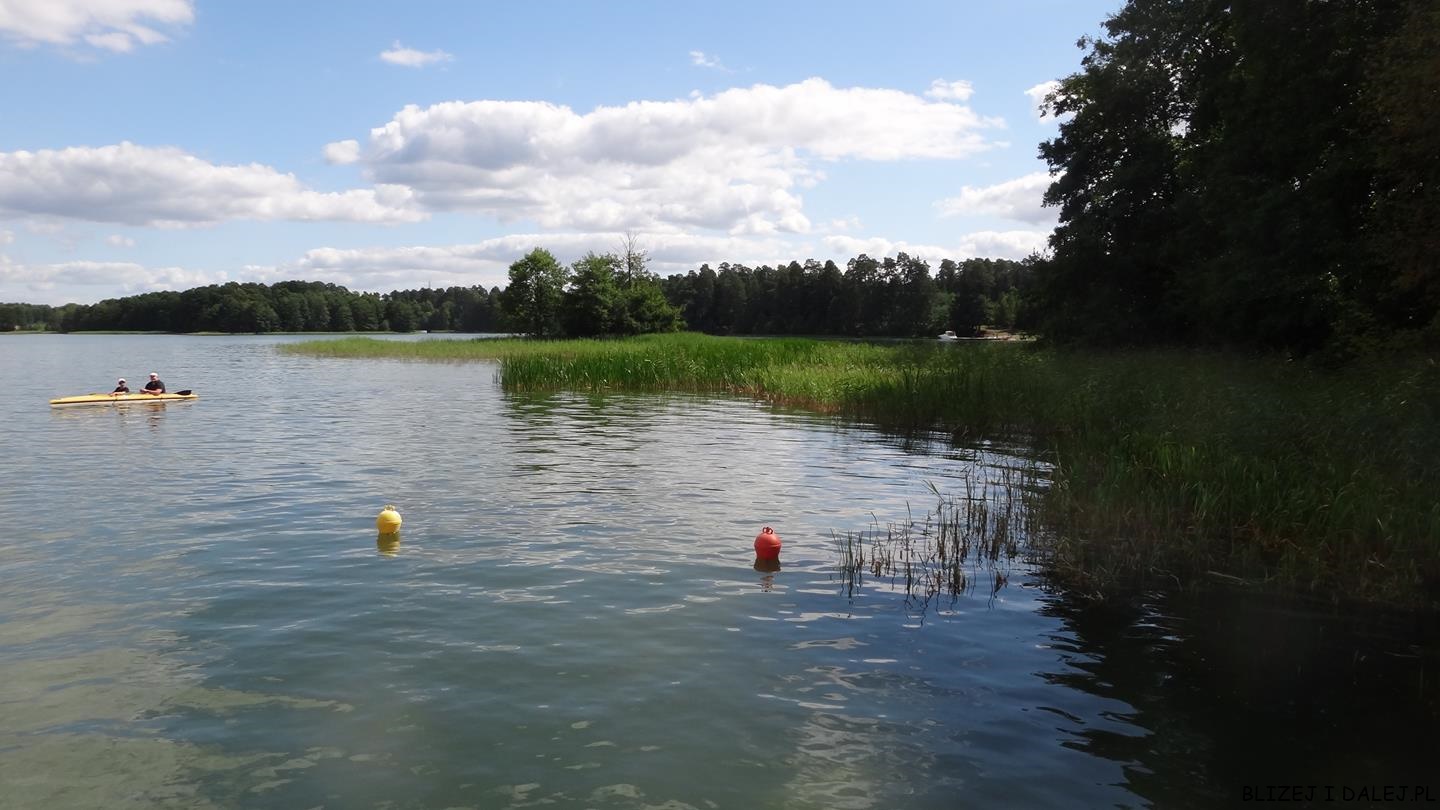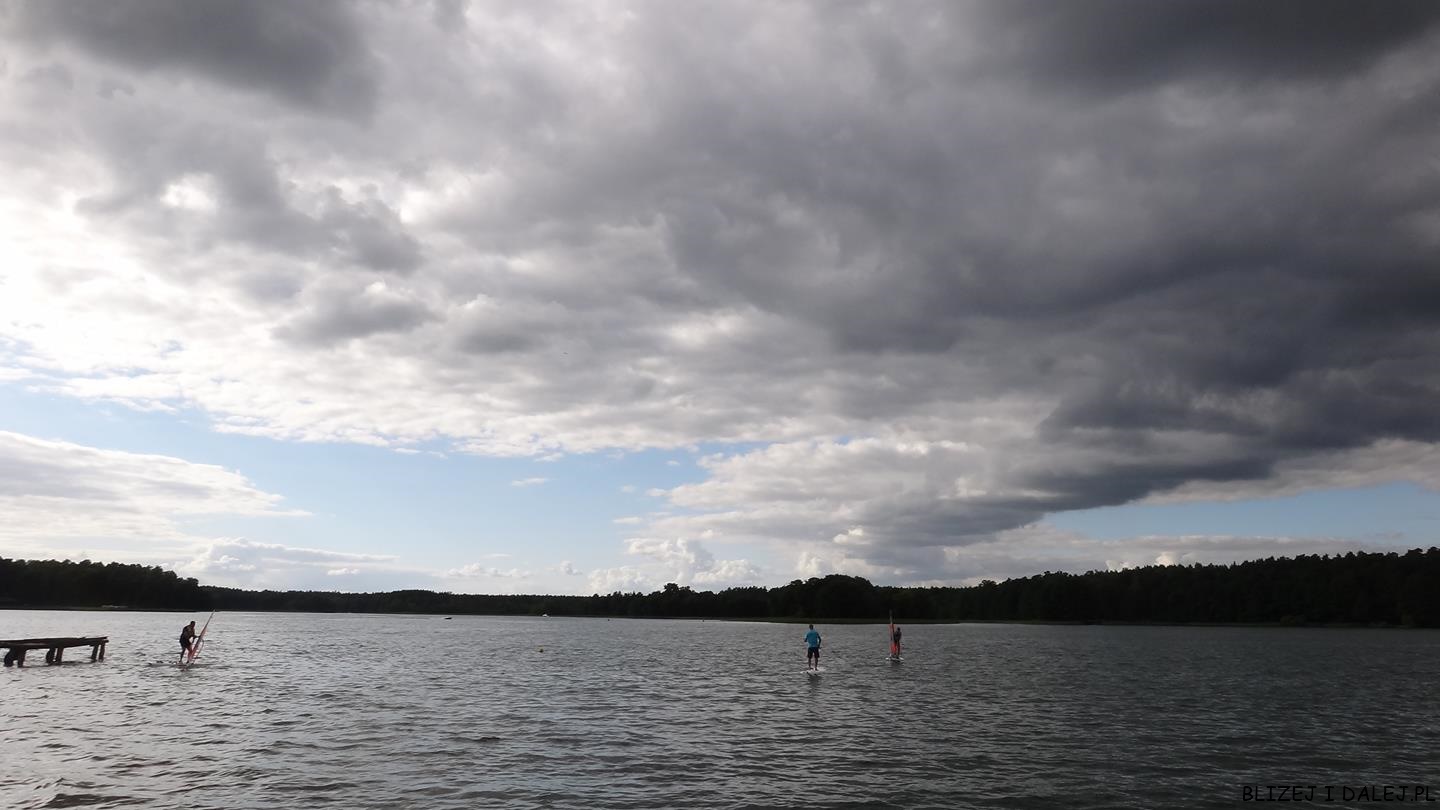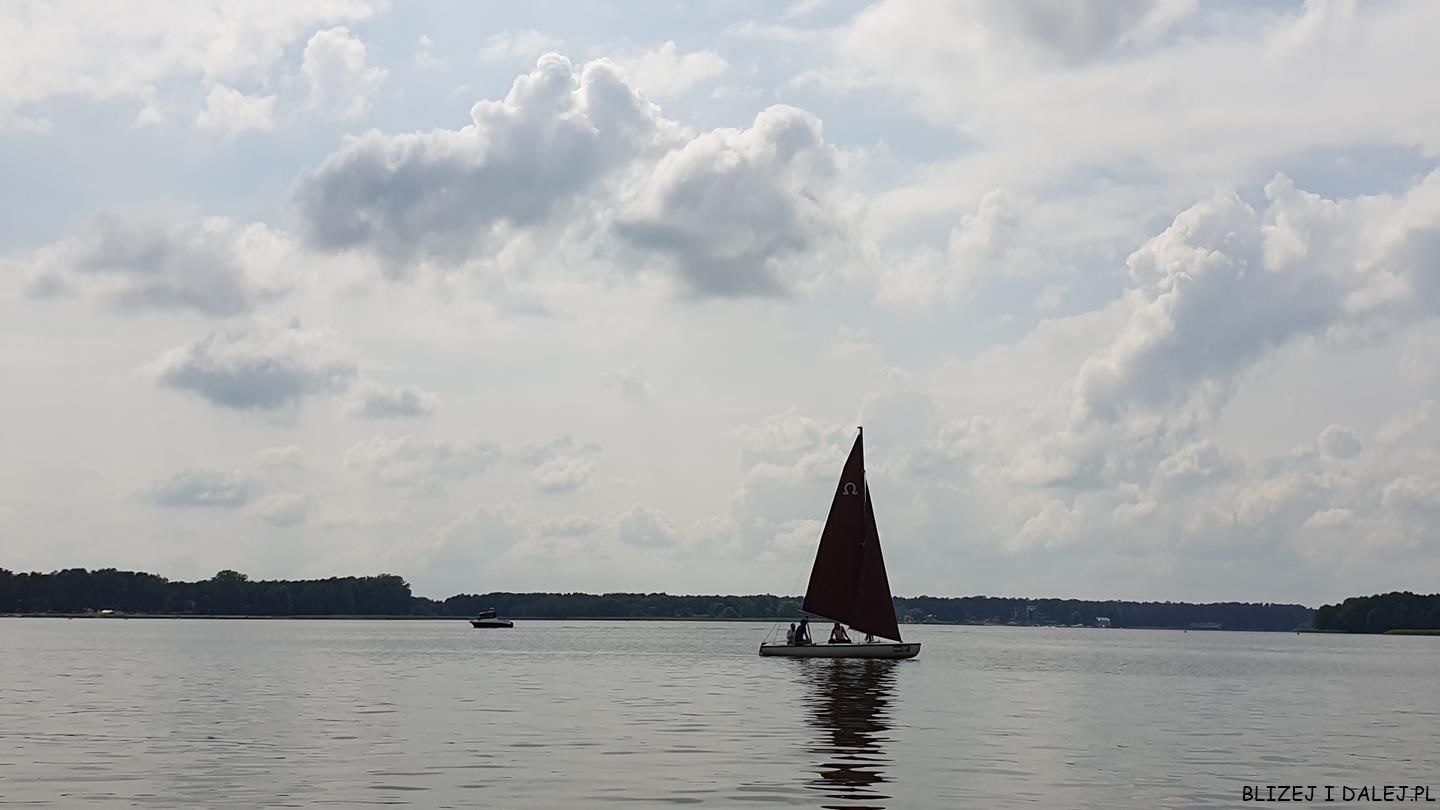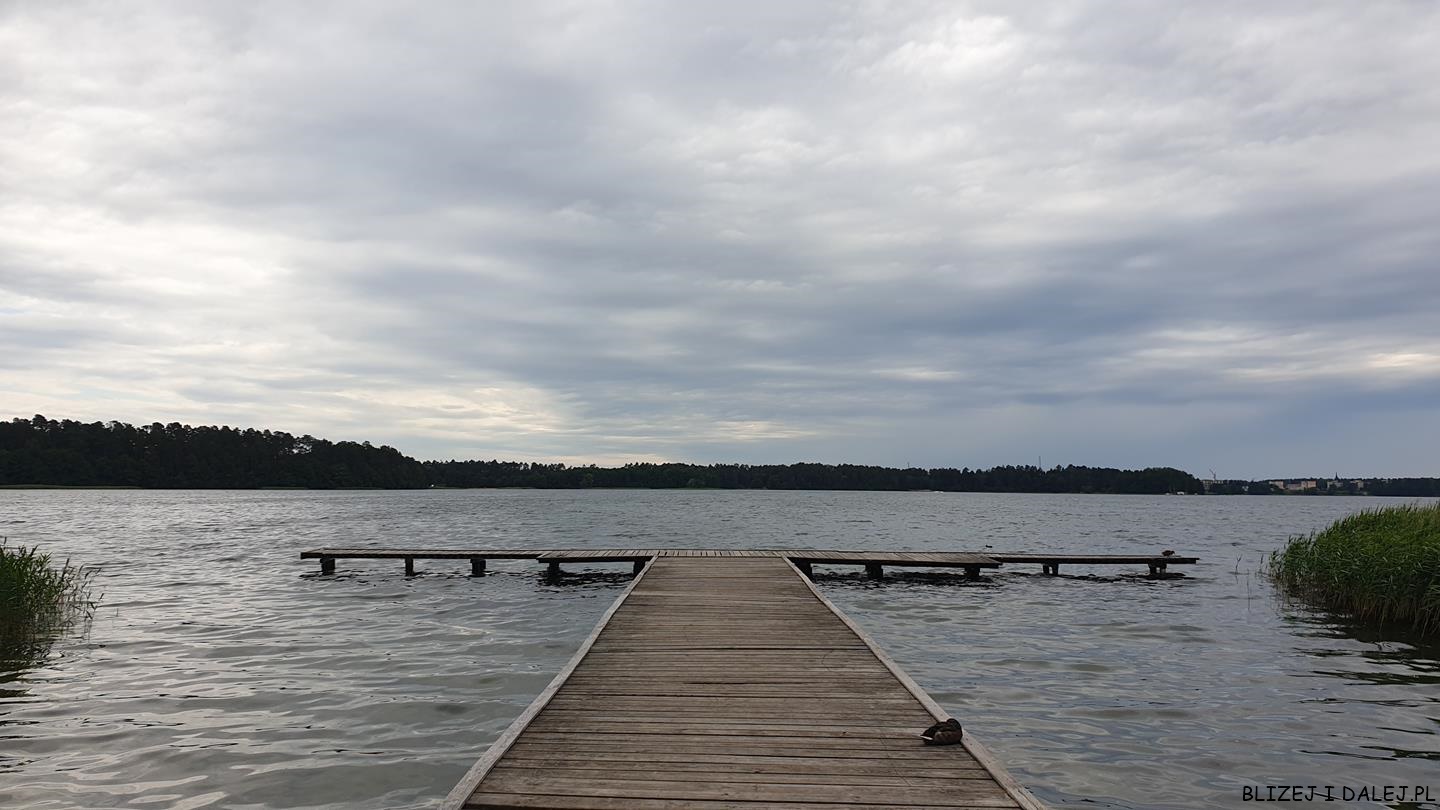 Będąc nad jeziorem Białym warto przespacerować się po otaczającym go lesie. Gwarantowana cisza, spokój i praktycznie zerowe prawdopodobieństwo spotkania innego turysty. Cały las dla Ciebie… przyjemna perspektywa, hmm?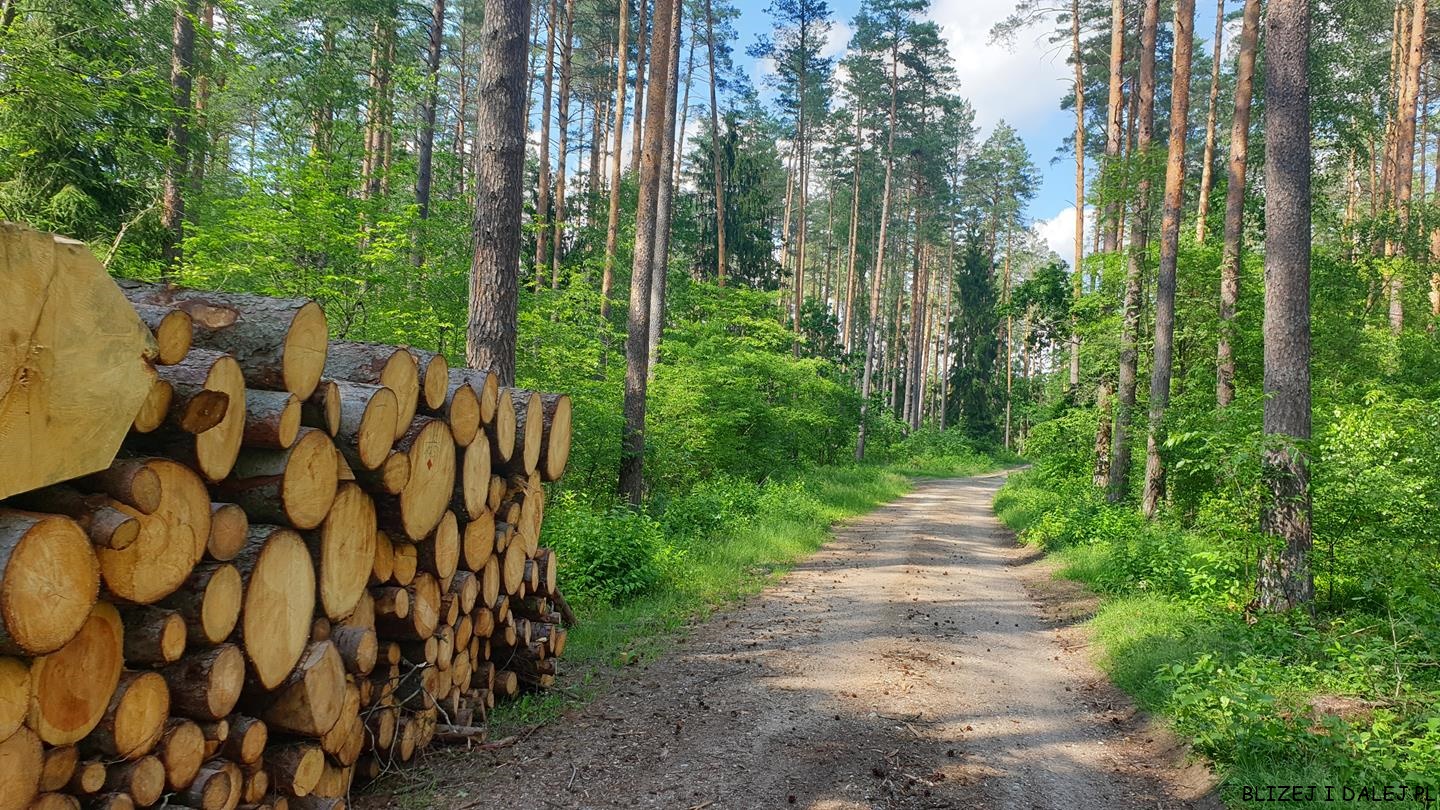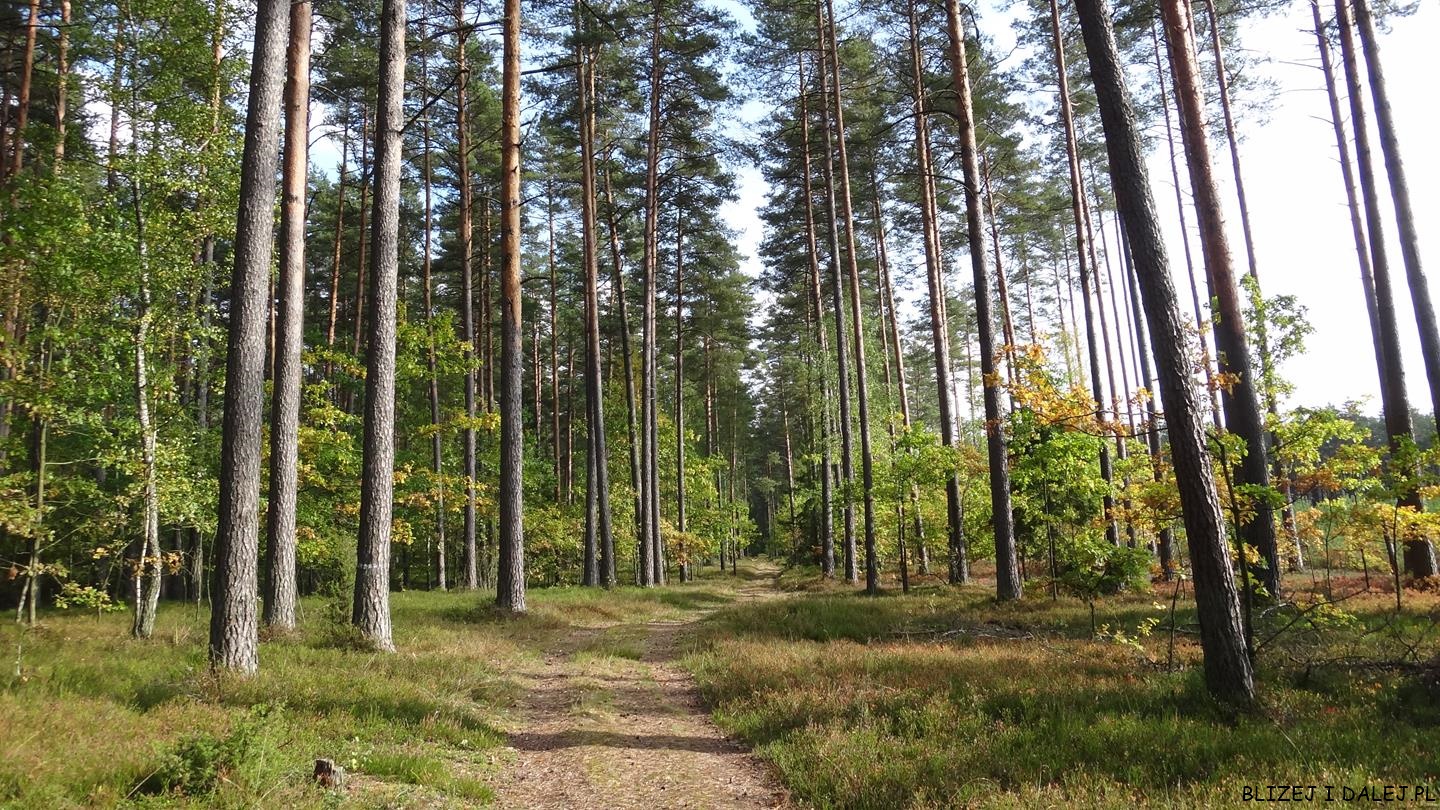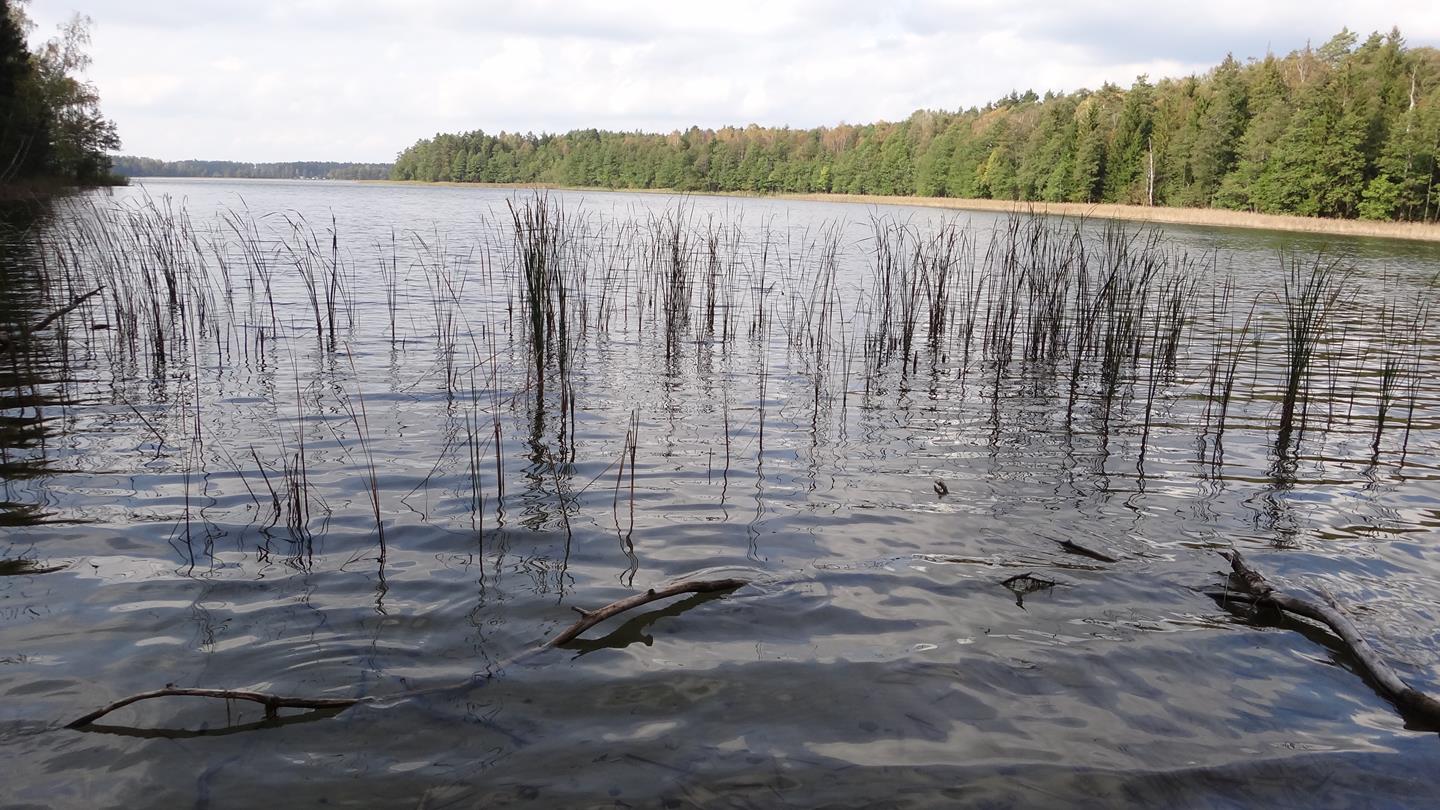 Dawno temu byłam na kilkudniowym spływie rzeką Rospudą i kończyliśmy go na niewielkim cypelku nad jeziorem Rospuda o wdzięcznej nazwie Goła Zośka – obecnie spotkacie tu pomnik gołej Zośki ukryty w trzcinach ;)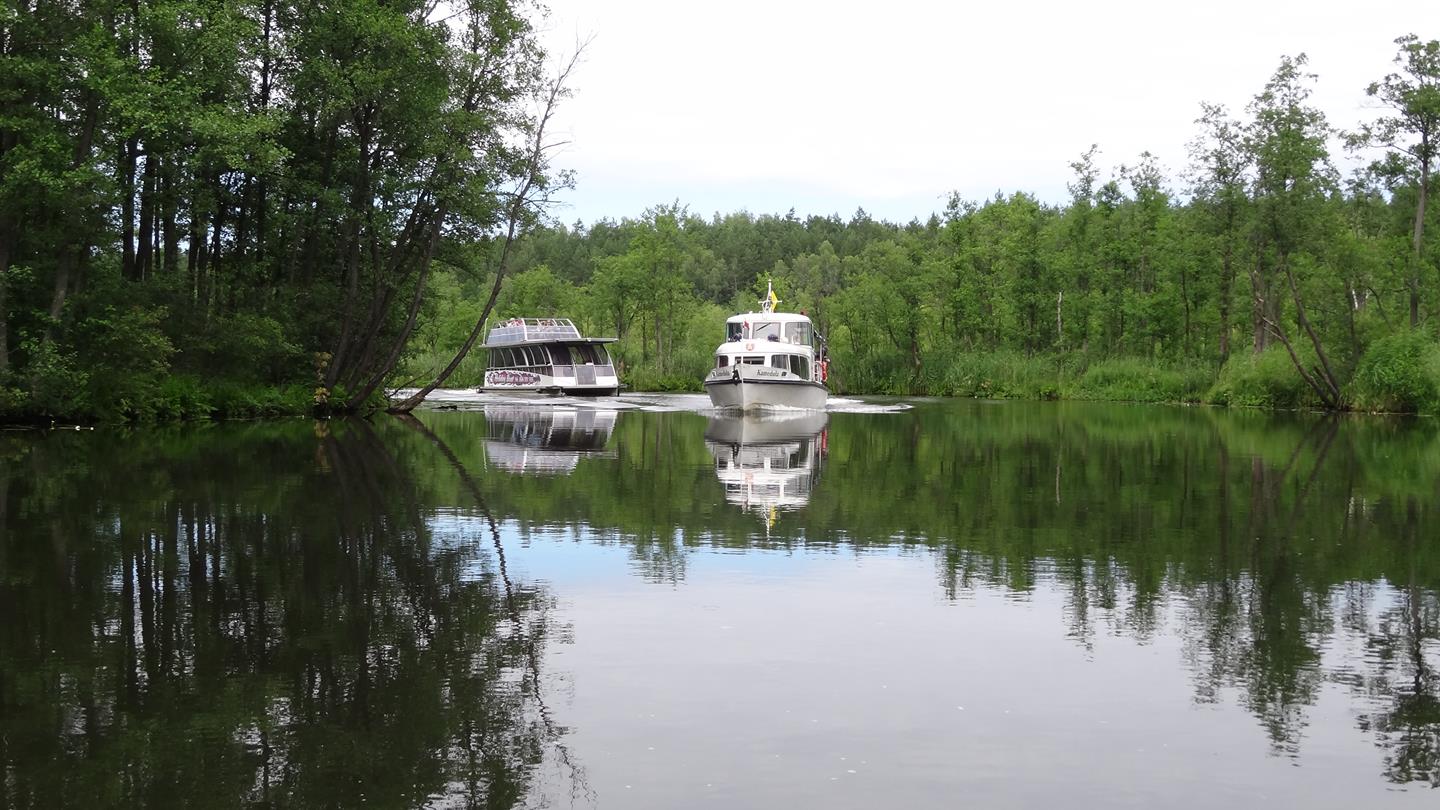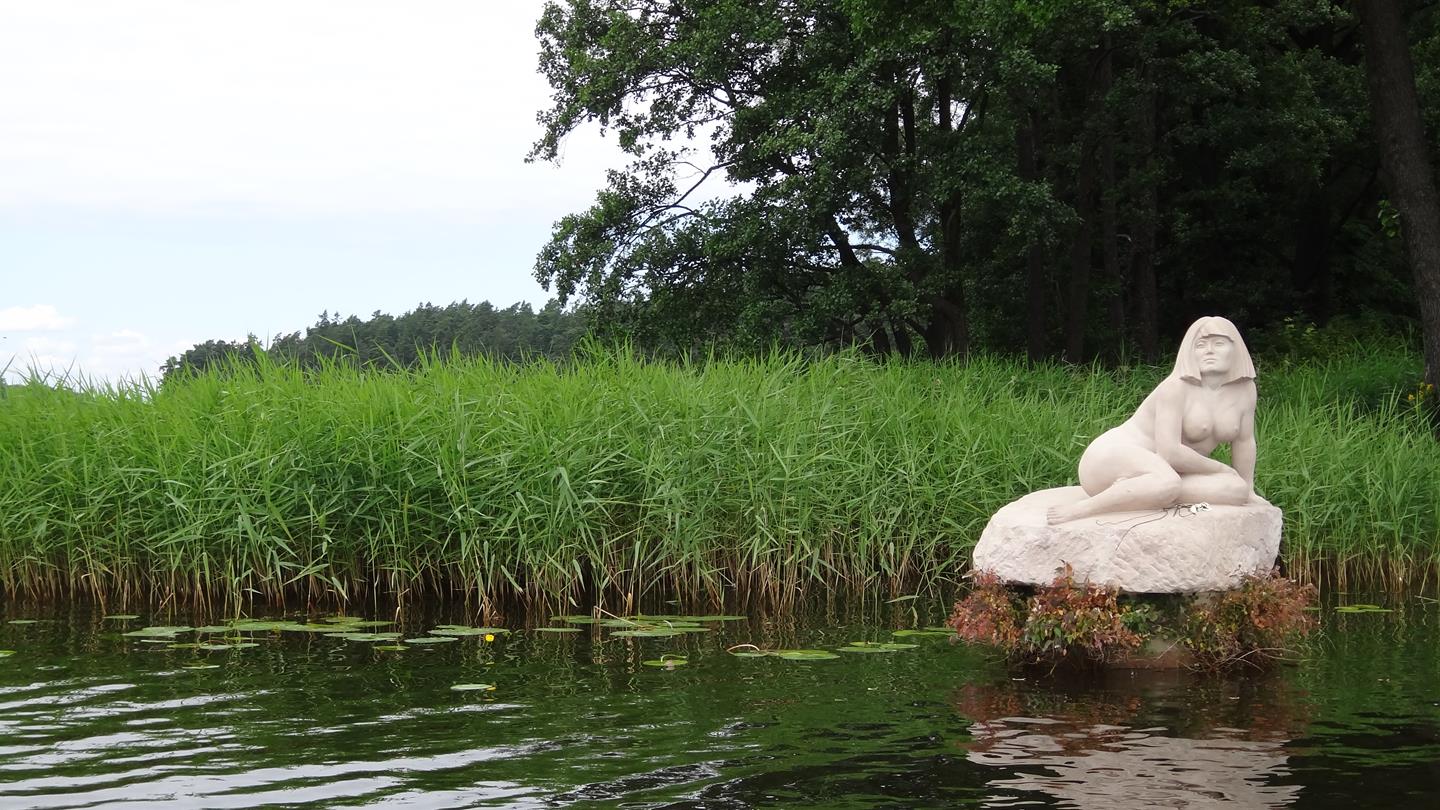 Zwiedzanie Augustowa z poziomu wody wydaje się być absolutną koniecznością! Wypożyczcie kajak czy łódeczkę i samodzielnie pozwiedzajcie pojezierze augustowskie – piękno i dzika natura na wyciągnięcie ręki! :) Do dziś pamiętam jeden z wypadów kajakowych gdzie potężna burza złapała nas na jeziorze Necko i całą ekipą siedzieliśmy skuleni w lesie czekając na koniec niszczycielskiej siły! Oczywiście zdaje sobie sprawę, że las to nie najlepszy punkt na przeczekanie, jednak jak pioruny biją w taflę jeziora to nie pozostaje nic innego jak zejść na ląd, byle gdzie oby szybko… Zostaliśmy uratowani przez WOPR, który odtransportował nas w bezpieczne miejsce – nie ukrywam, było trochę strasznie ;) Za to ten spływ pamiętam jak żaden inny!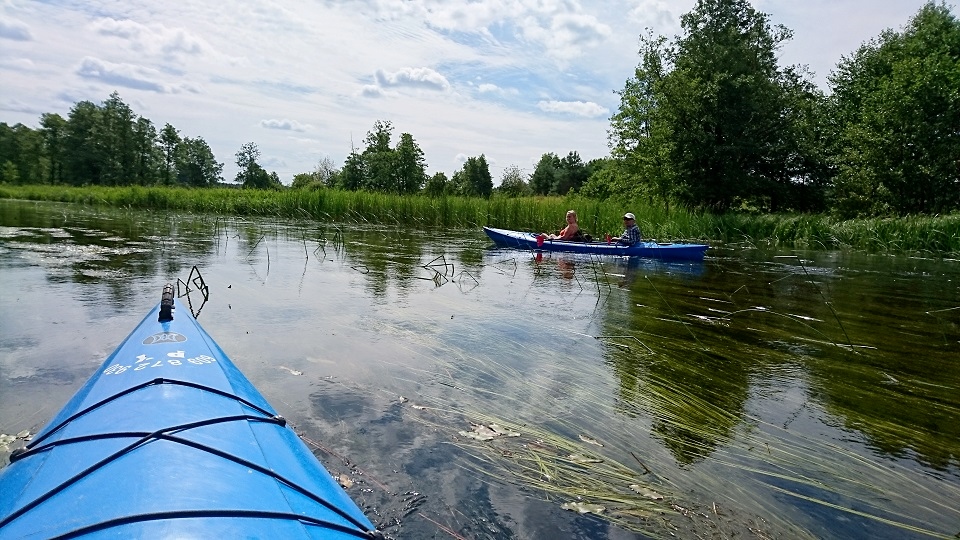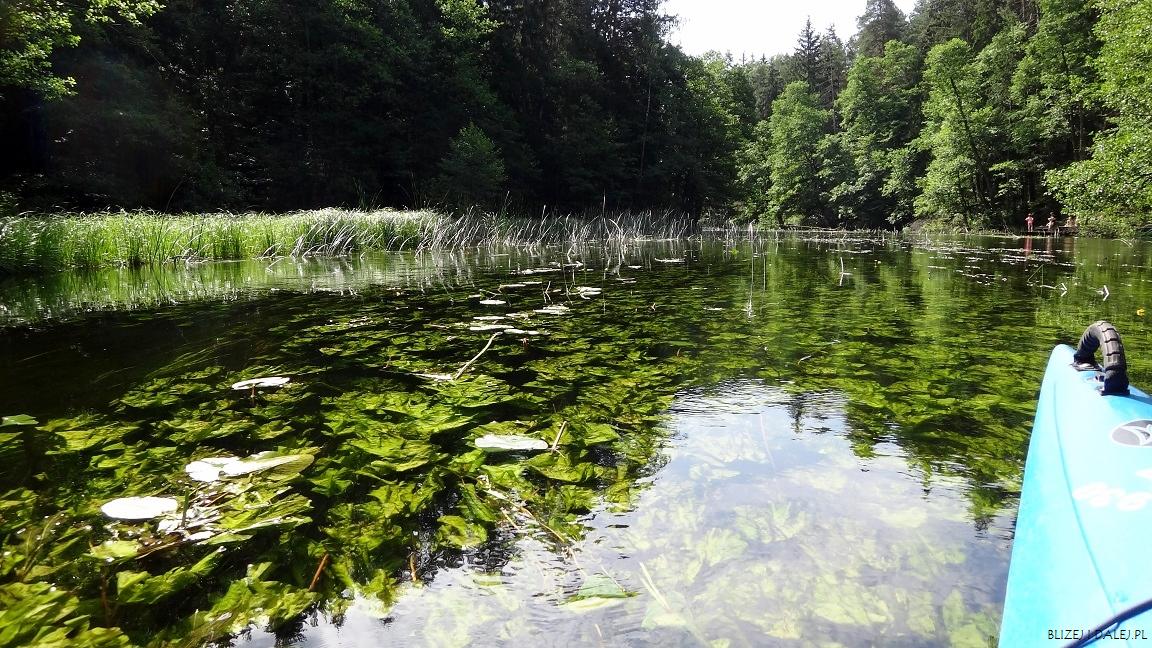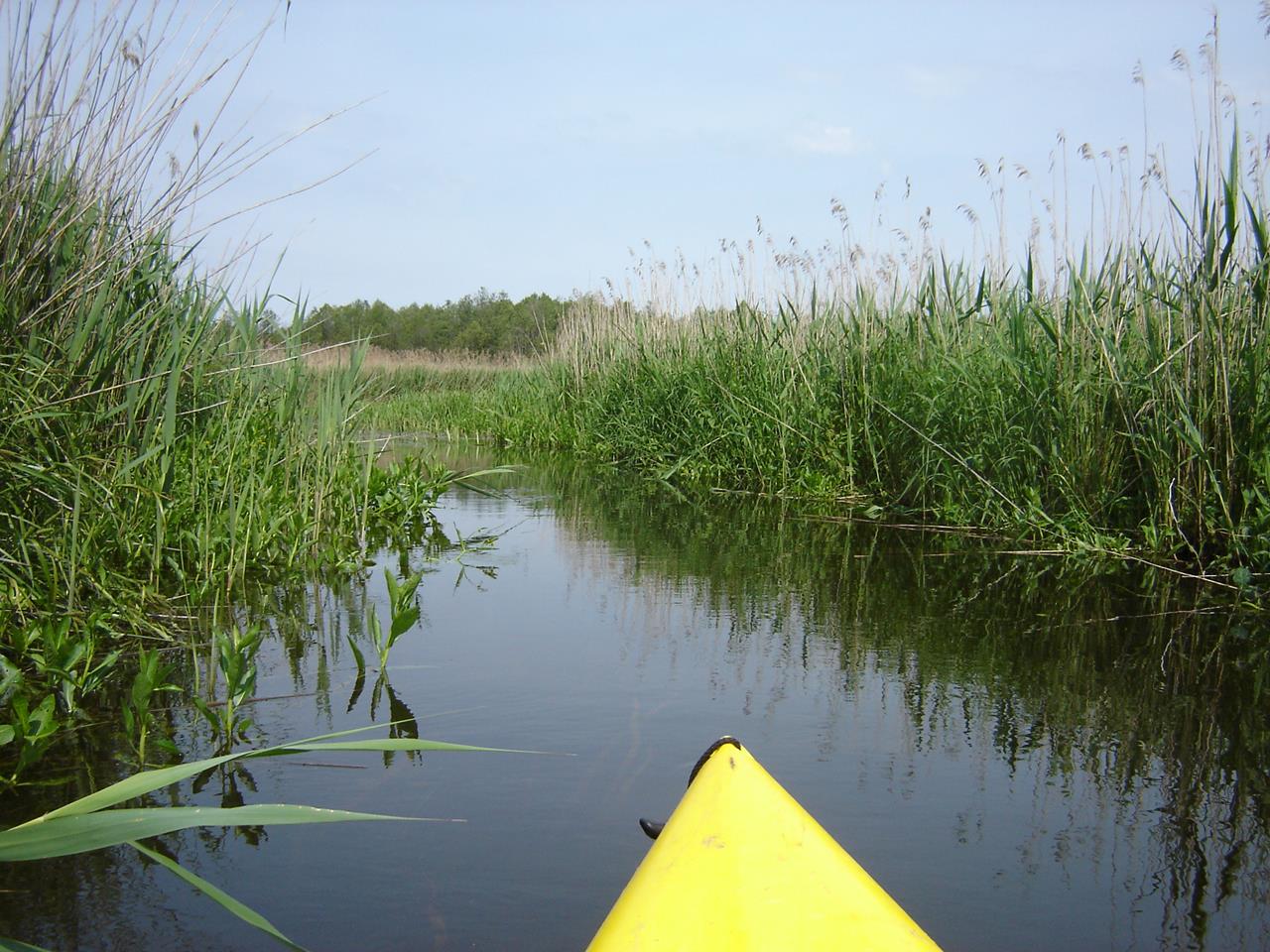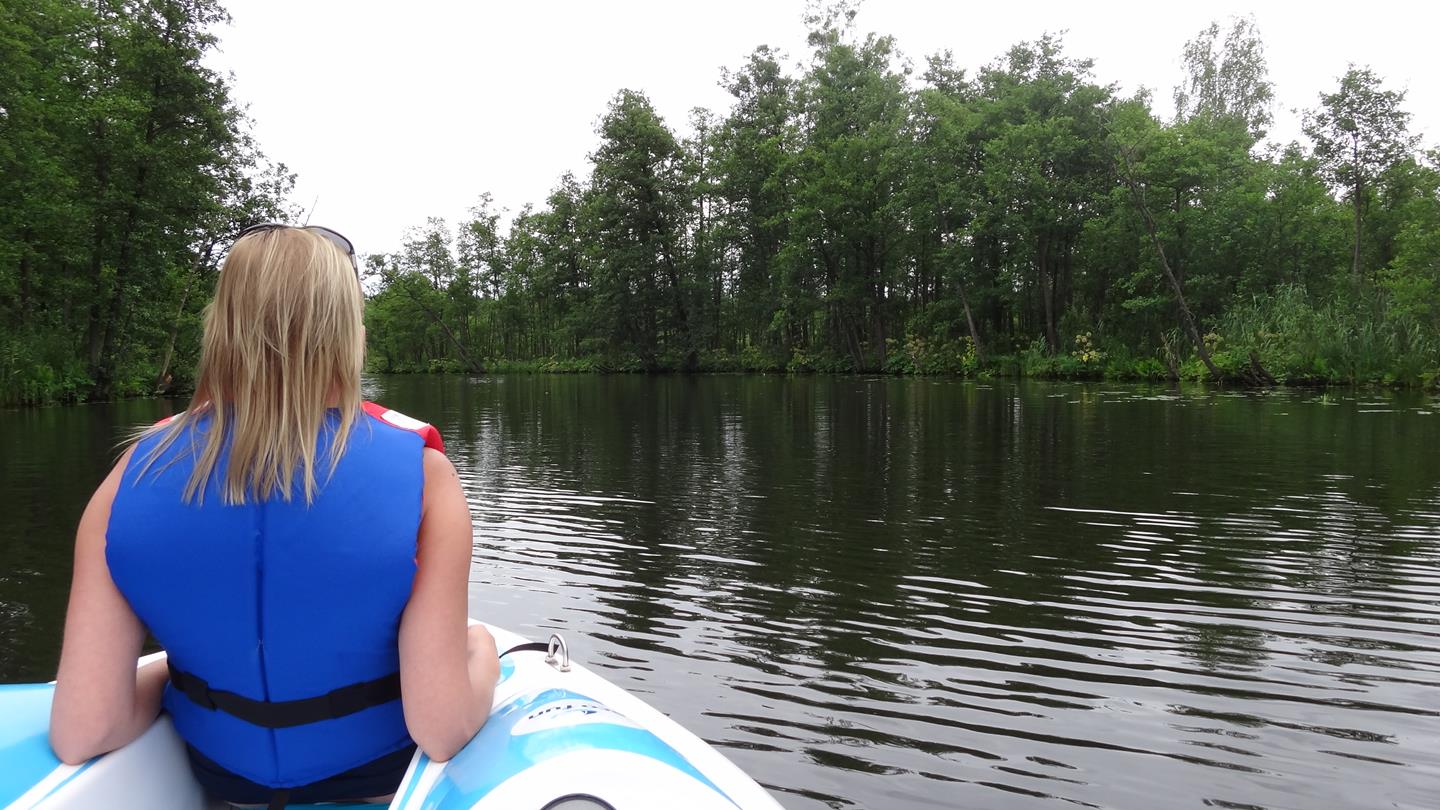 Nad jeziorem Studzieniczne mieści się malowniczo położone sanktuarium Studzieniczna. Znajdziecie tu inny niż wszystkie drewniany kościółek ozdobiony porożem oraz ciekawą kaplicę, do której prowadzi droga krzyżowa. Jest tu także pomnik Jana Pawła II, postawiony dla upamiętnienia wizyty papieża w 1999 roku.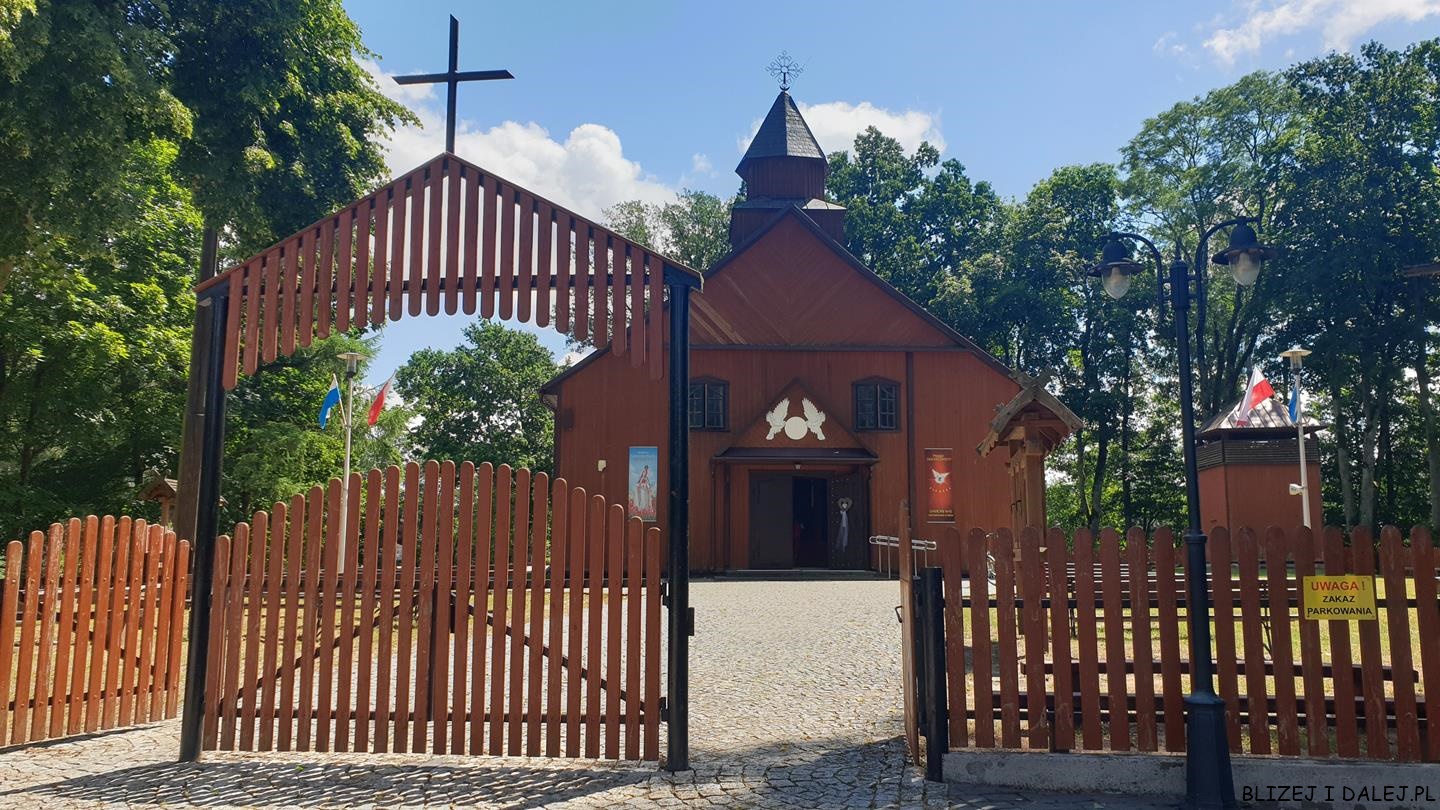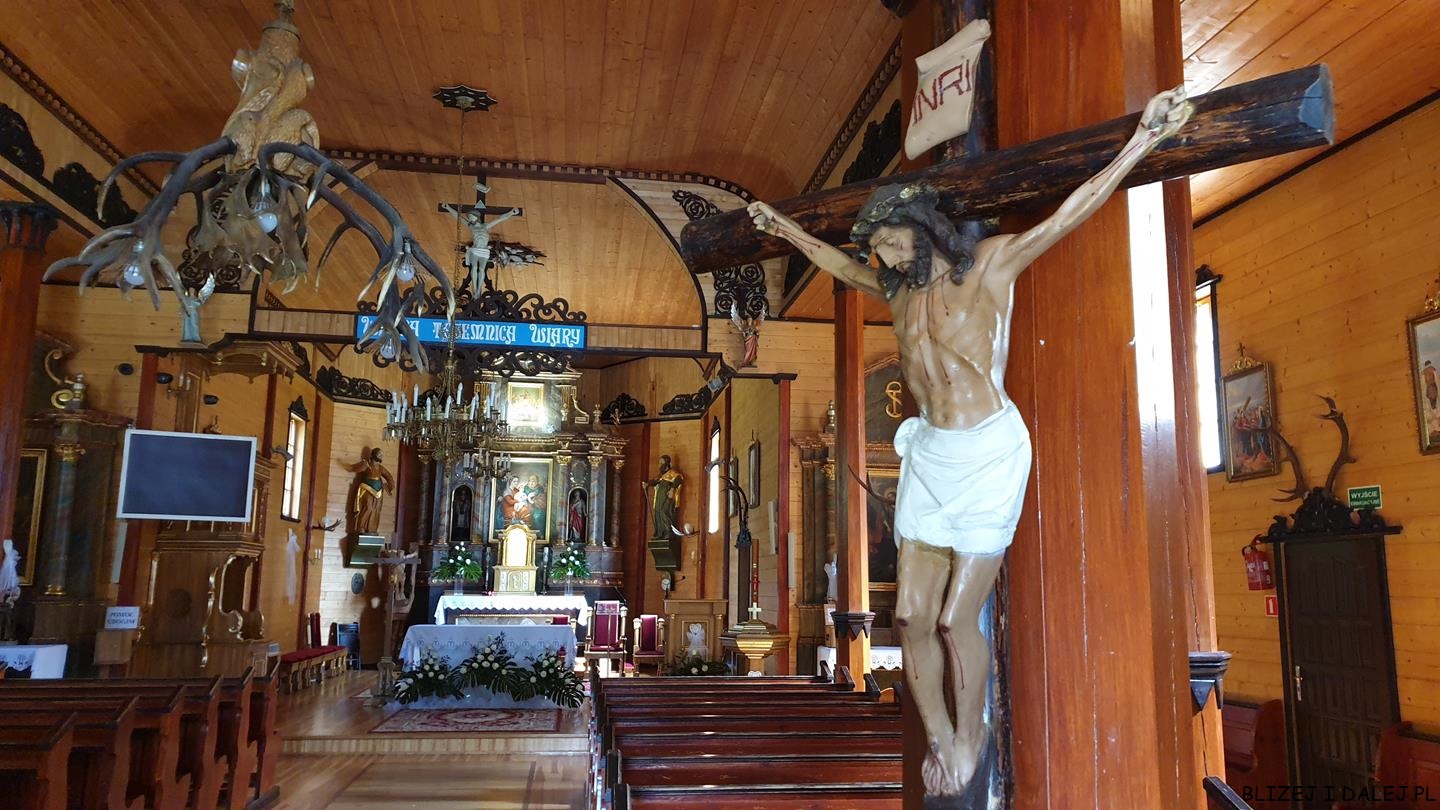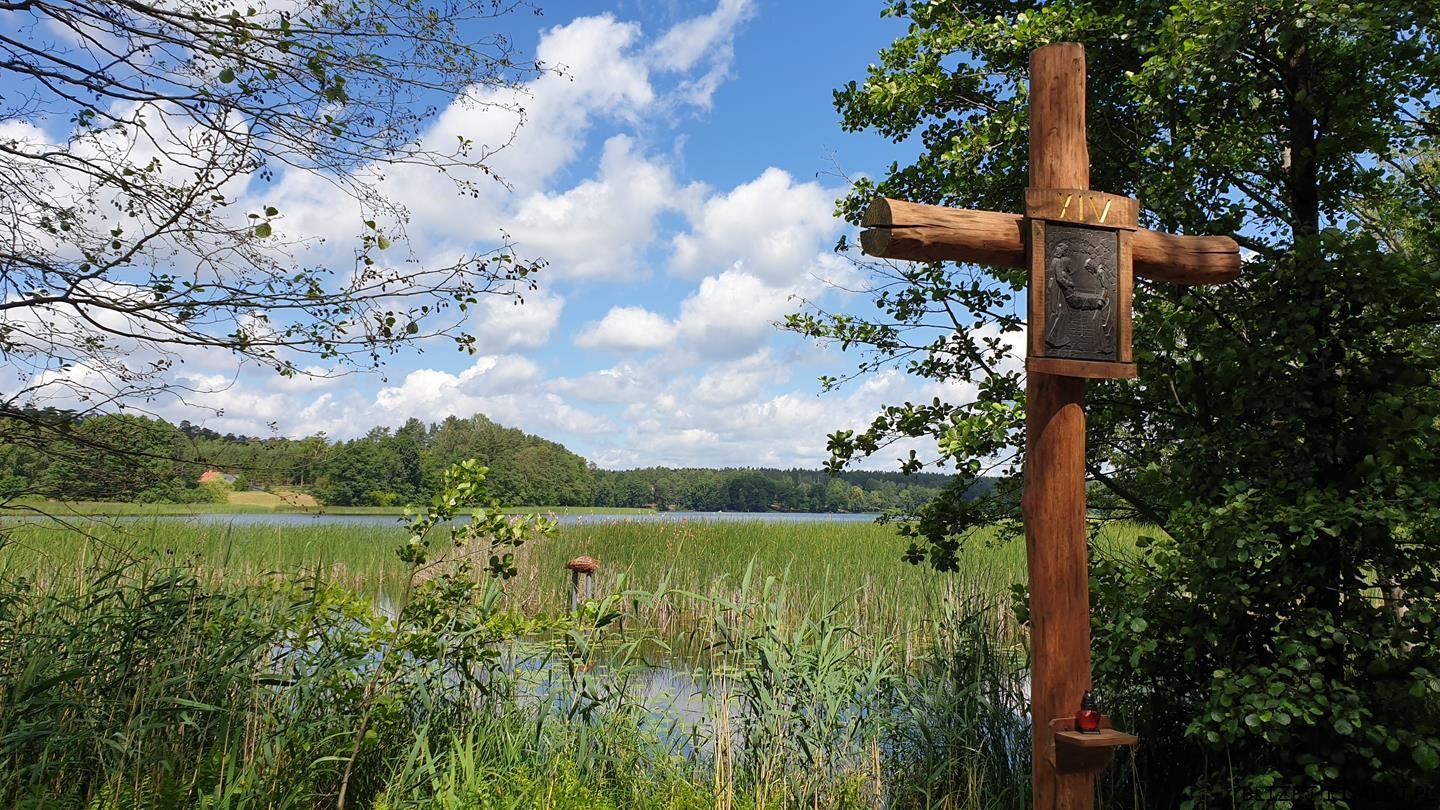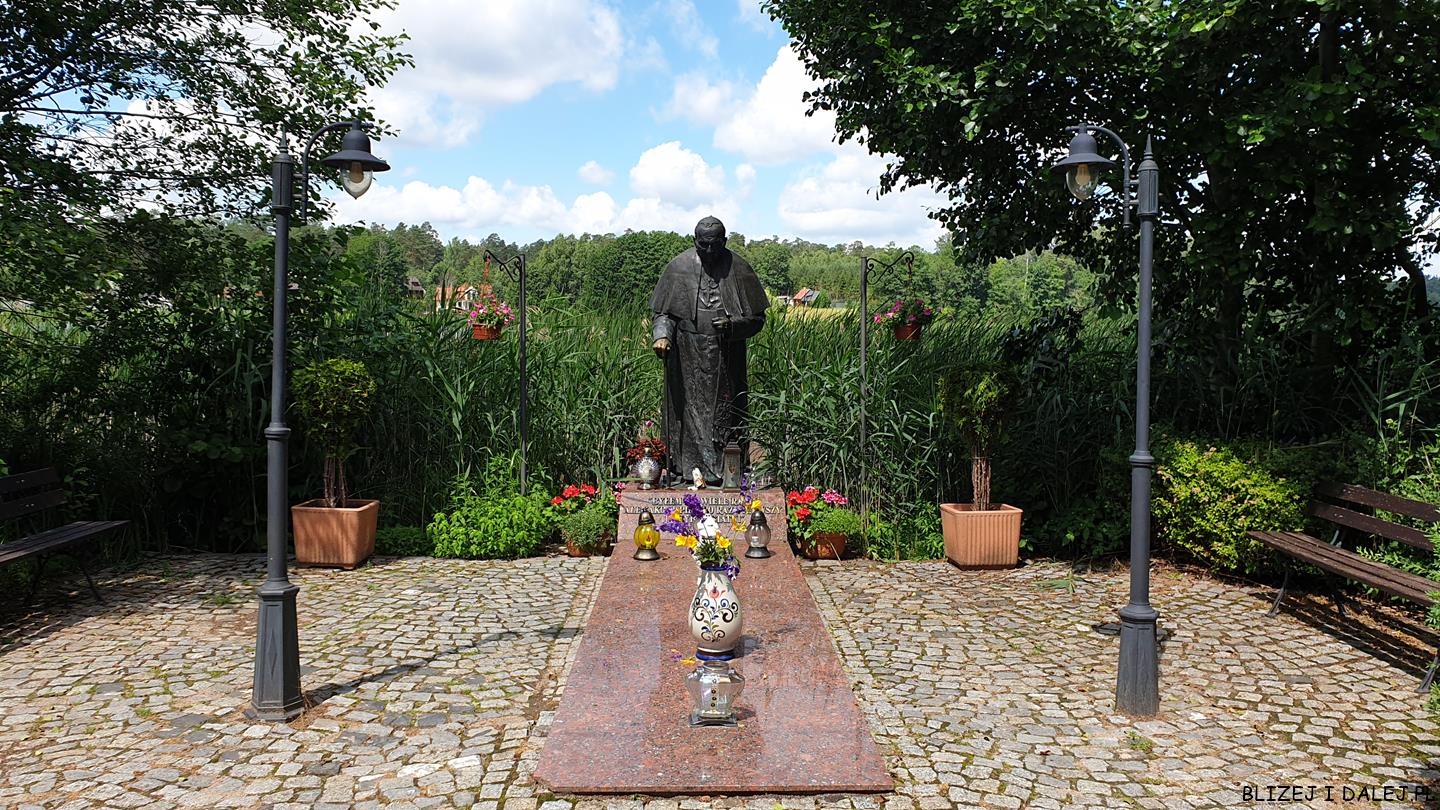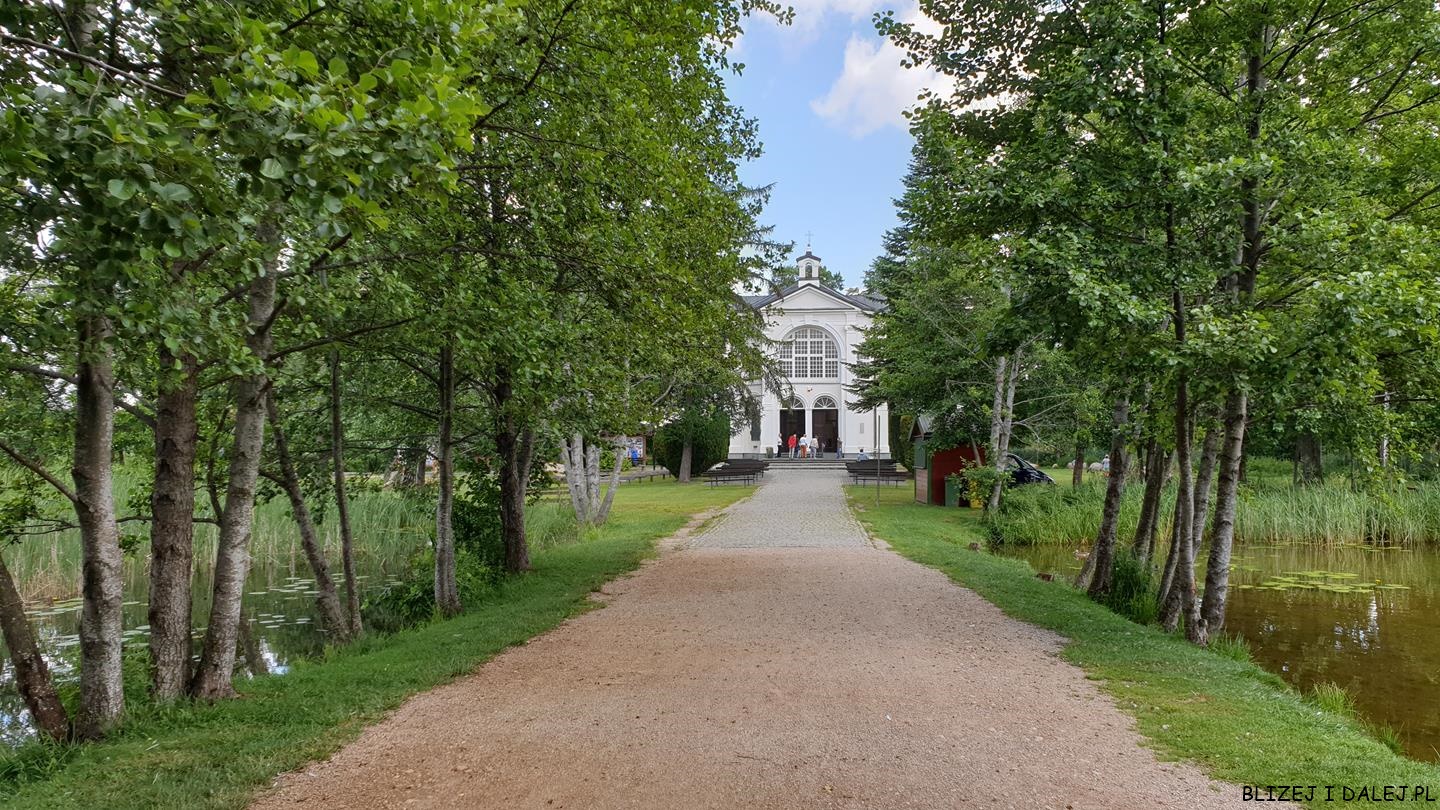 Dla tych którzy mają więcej czasu polecam spacer ścieżkami wzdłuż jeziora Studzienicznego – galeria rzeźb rozrzucona jakby przypadkowo w lesie, pomosty gdzie na dziko można pomoczyć nogi lub zażyć orzeźwiającej kąpieli… sami zobaczcie :)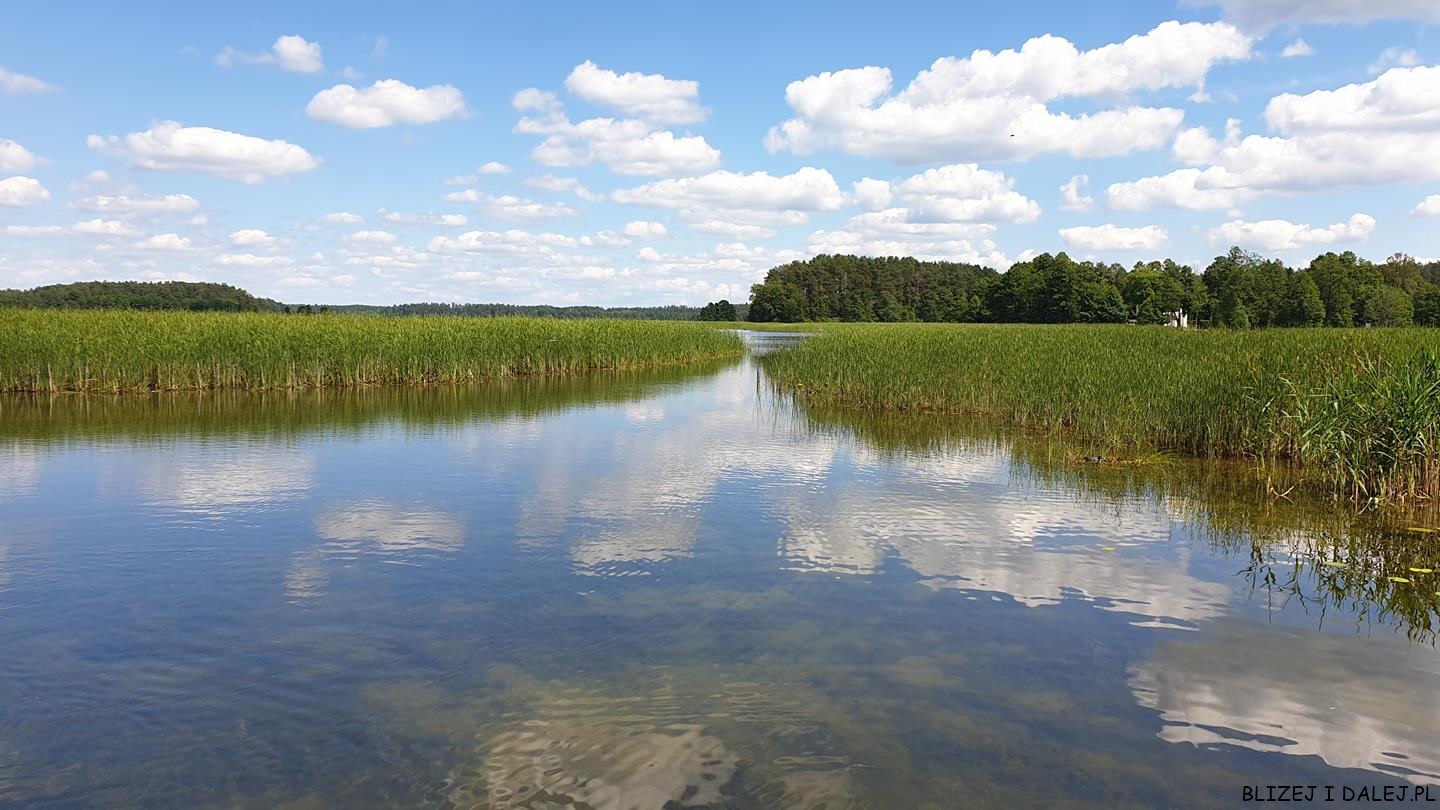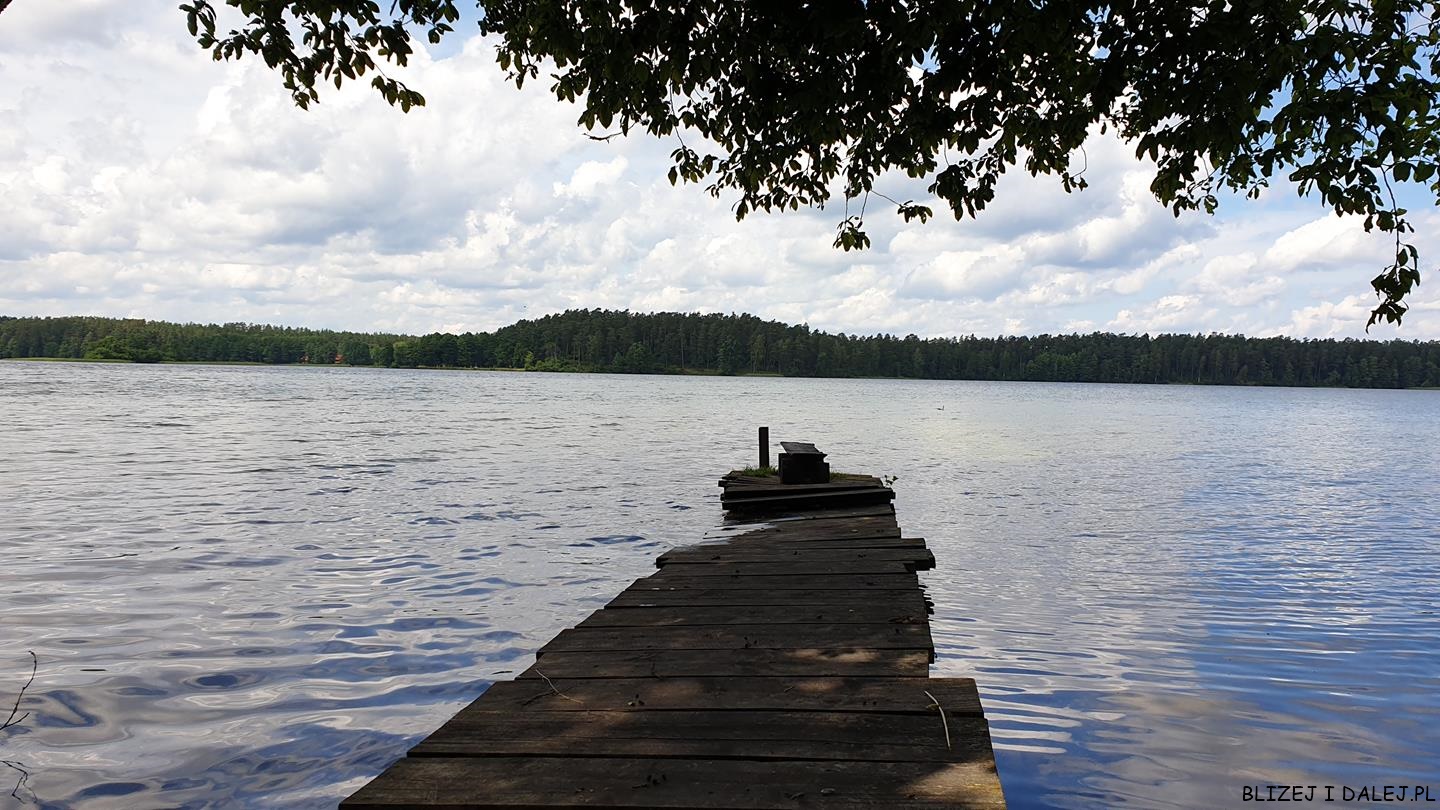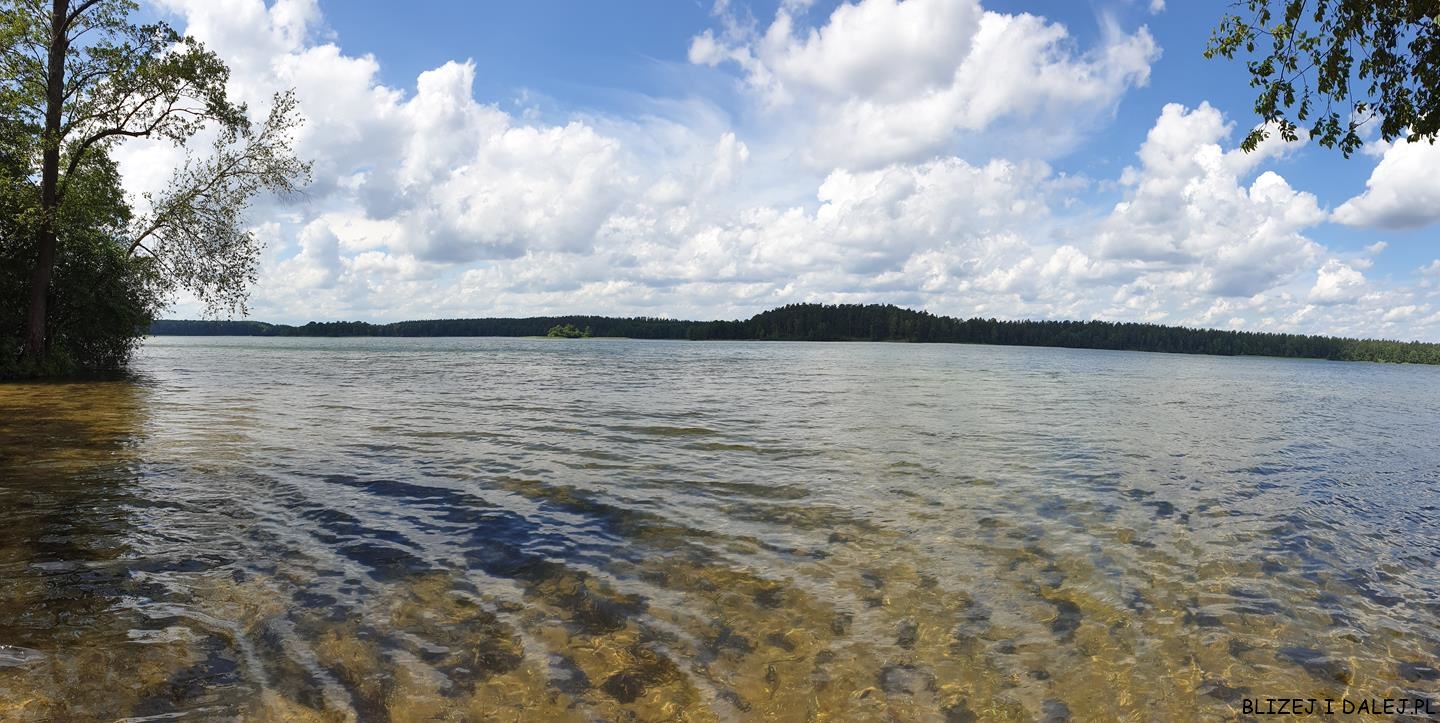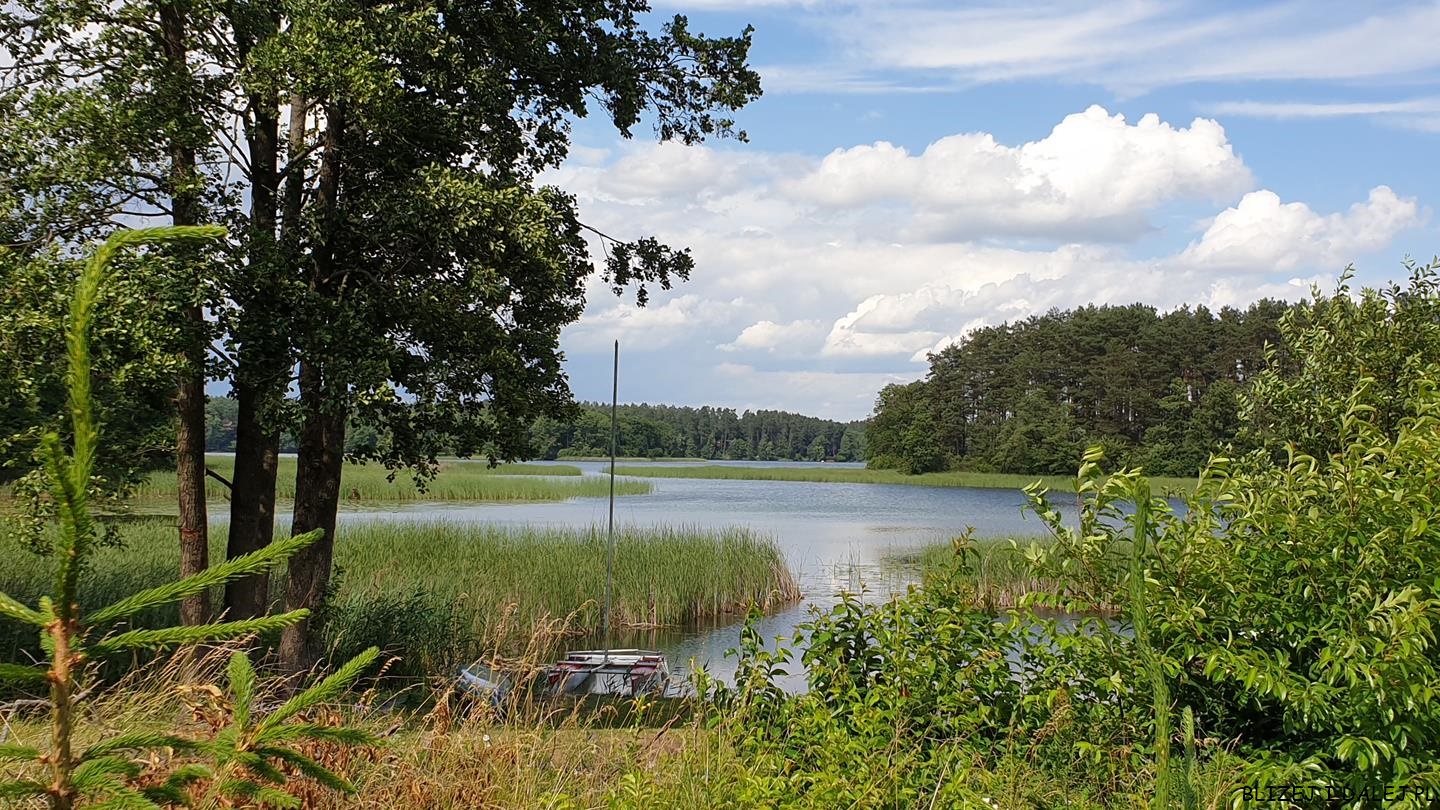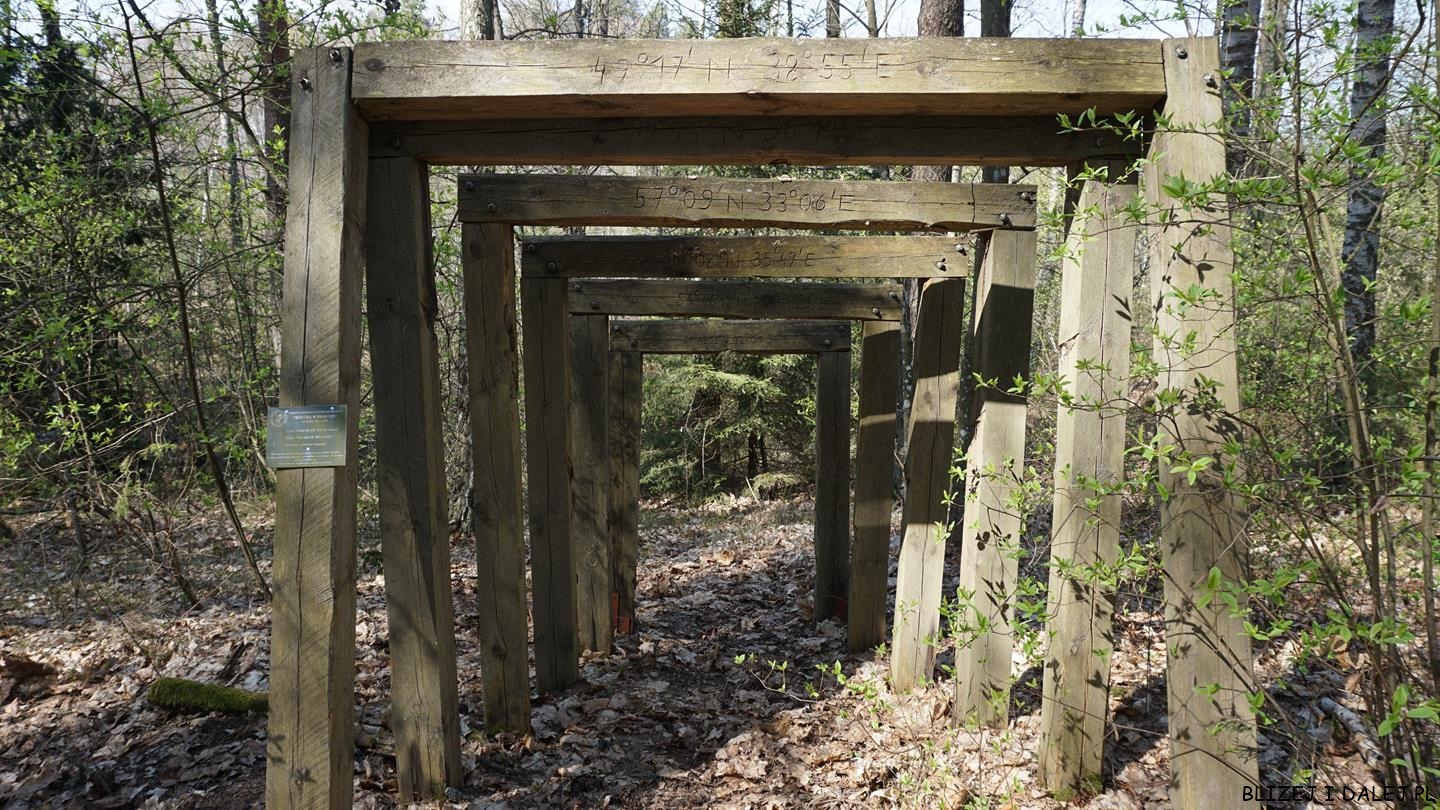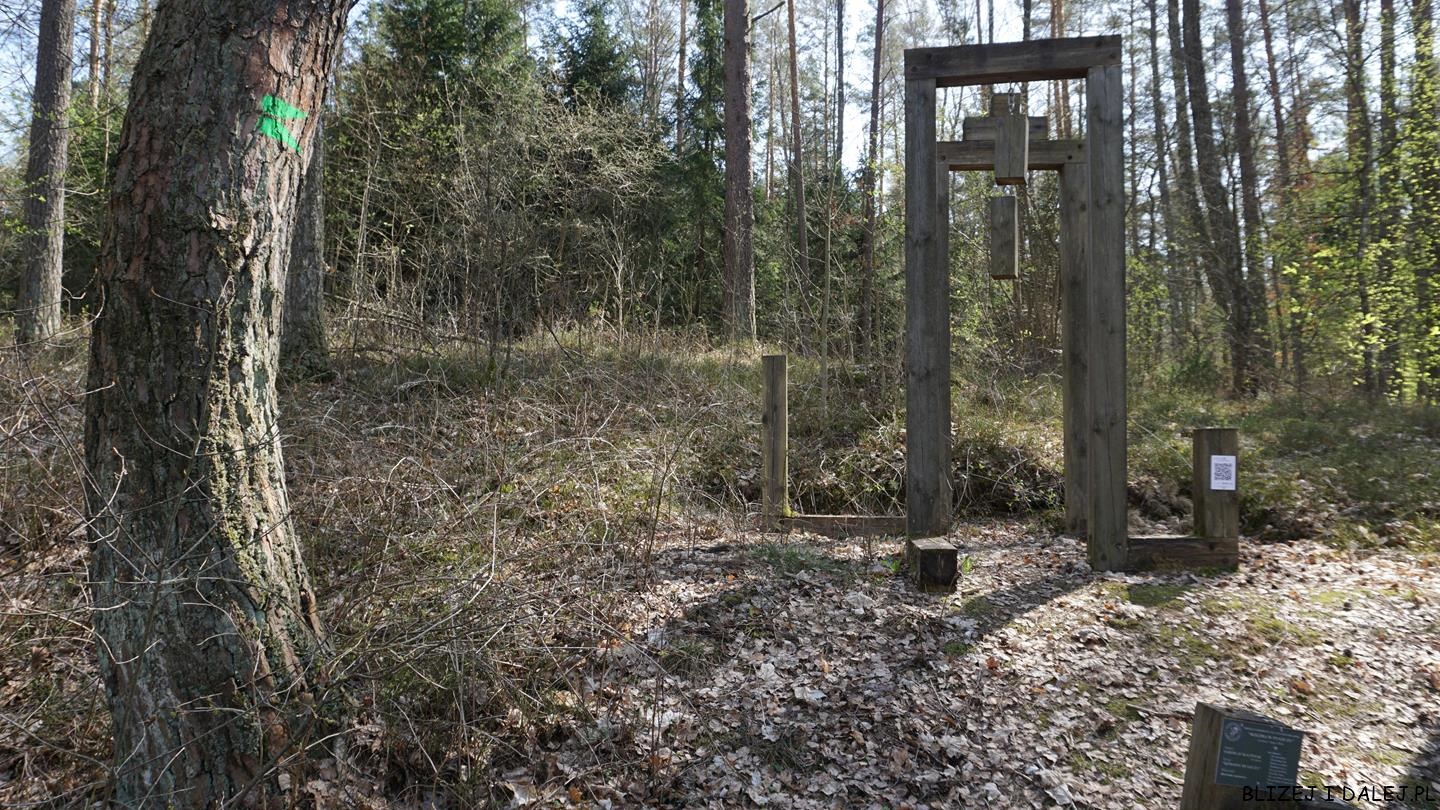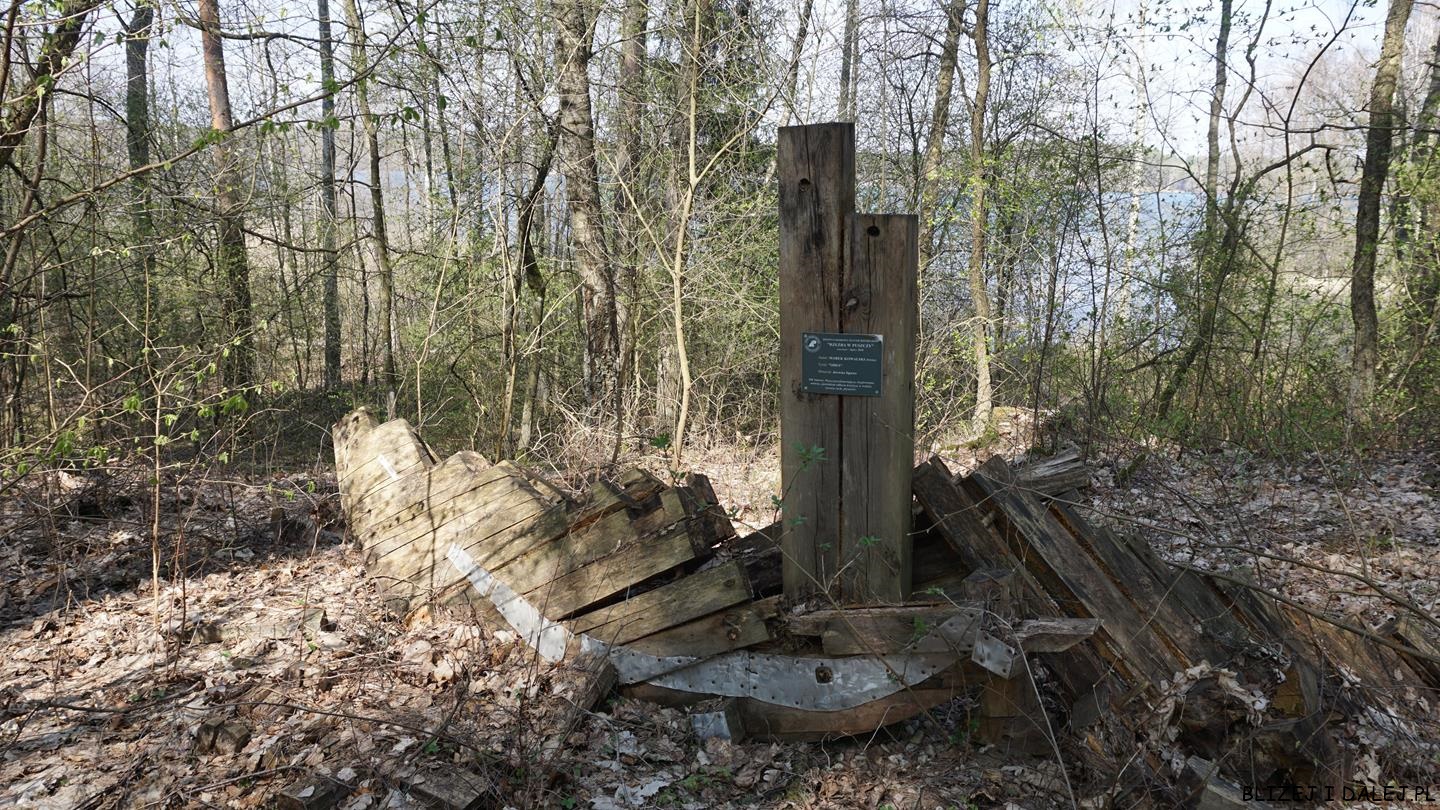 Jezioro Sajenko to miejsce w którym znajduje się alternatywna atrakcja jak na Augustów, czyli pustelnia św. Onufrego – w środku lasu, na terenach bagiennych stoi opuszczona chata, w której swego czasu mieszkał ksiądz chcący uciec od świata i cywilizacji. Z jakiego powodu zaszył się w środku lasu? W zależności od źródła powody są różne… W każdym razie miejsce to wygląda jakby zostało opuszczone dosłownie przed chwilą. Warto zajrzeć na piętro (wchodzi się po piecu!) znajduje się dość ekscentryczna sypialnia z drewnianą trumną zamiast łóżka. Miejsce to ma aurę tajemniczości i w mojej ocenie jest dość intrygujące, takie trochę z dreszczykiem ;)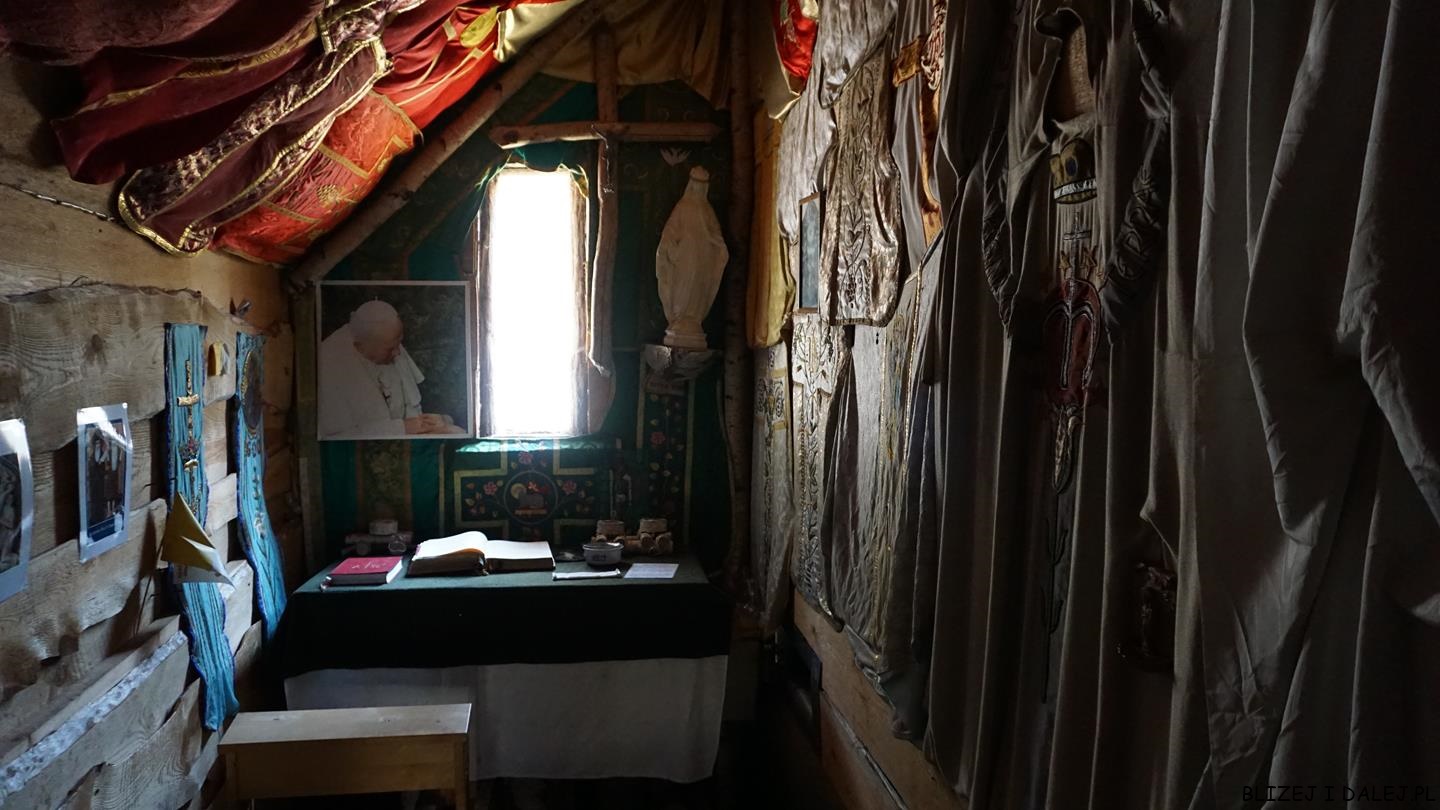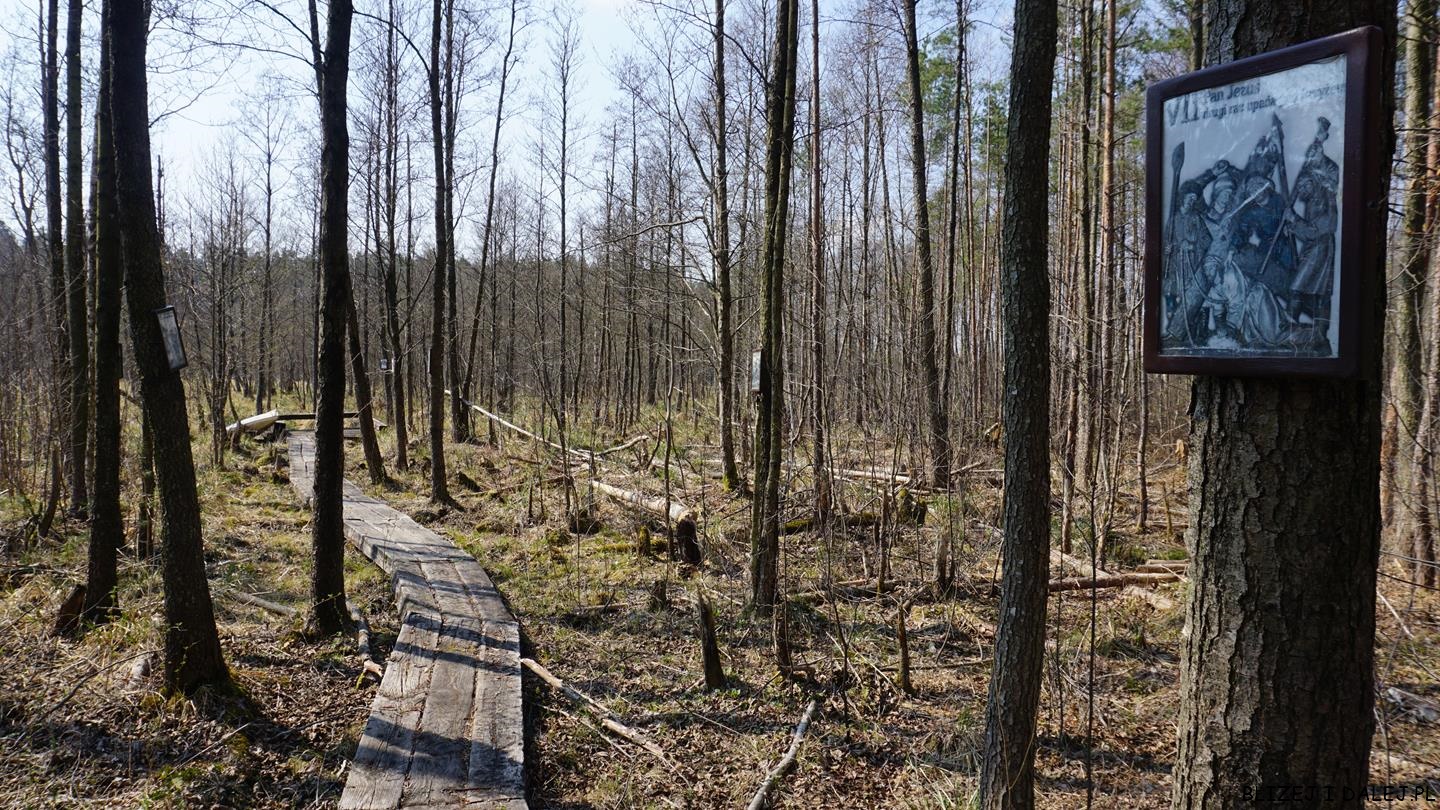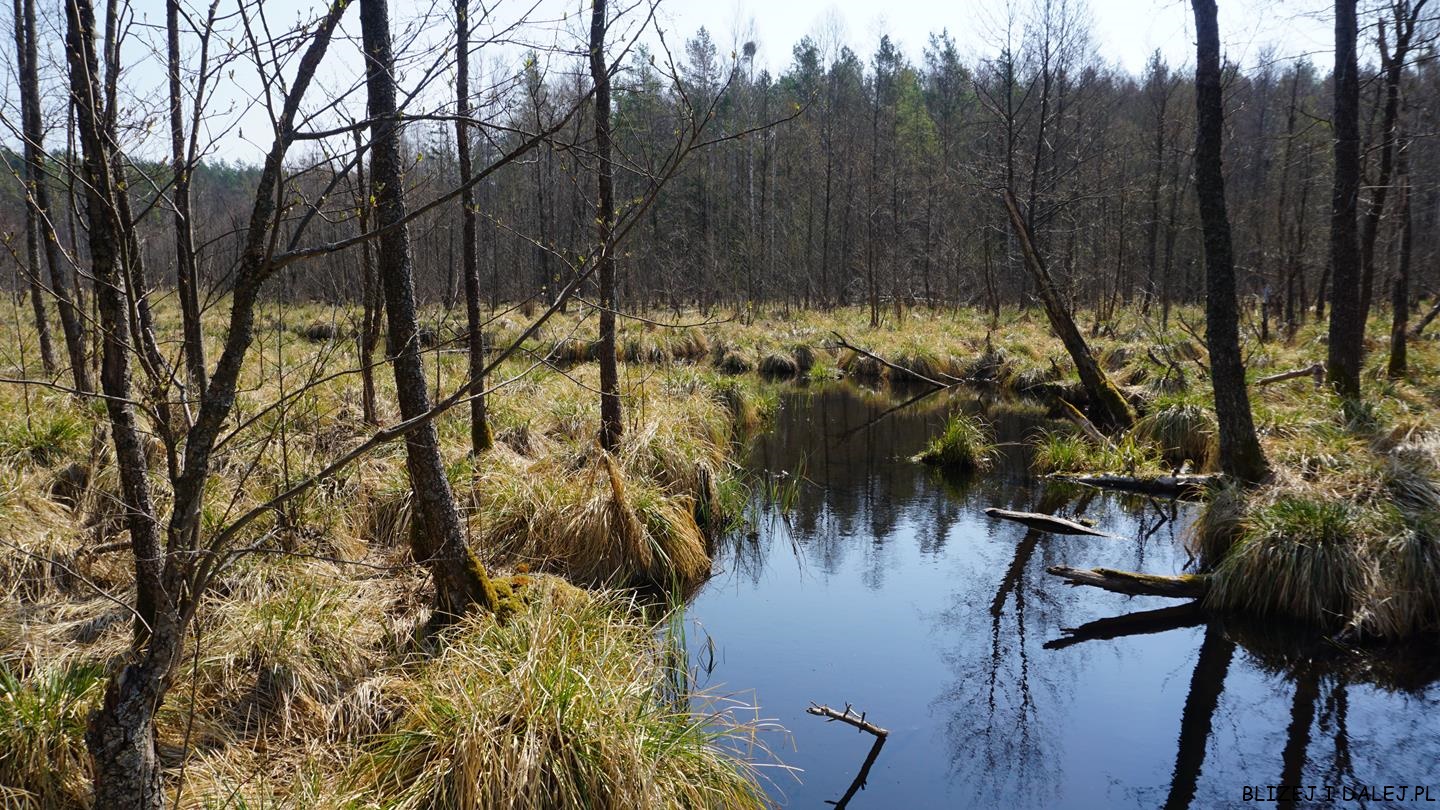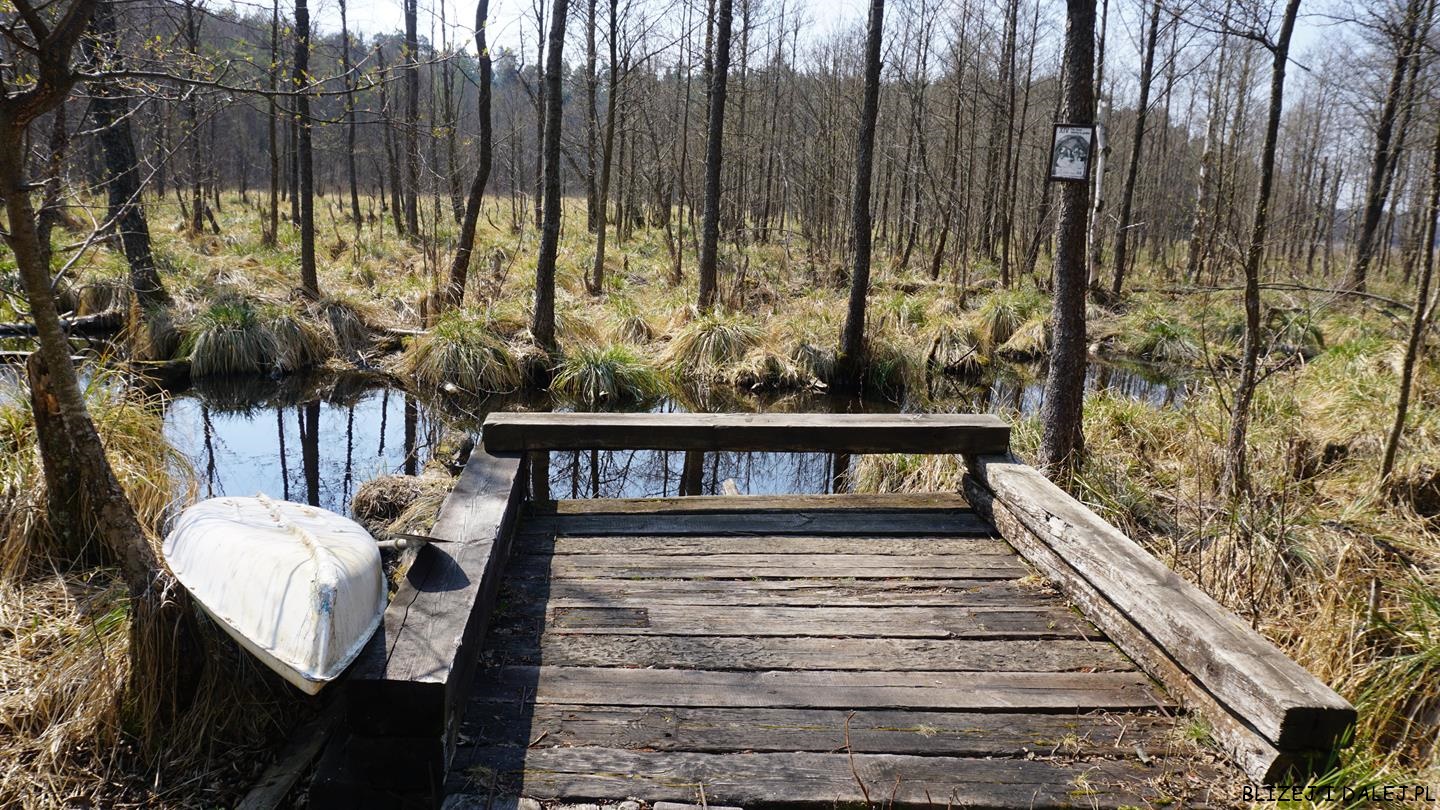 W lato zdecydowanie trudniej tu trafić, ponieważ miejsce to dosłownie tonie w zieleni! Najlepiej kierować się samodzielnie (bez prowadzenia gps) na punkt zaznaczony na mapie google jako "pustelnia pw. św. onufrego" – szlak nie jest oznaczony więc umiejętność posługiwania się mapą bardzo przydatna. Dodam jeszcze, że patrząc na mapę idziemy górą jeziora Sajenko, tak jak oznaczony na google punkt "staw Sajenek" ;)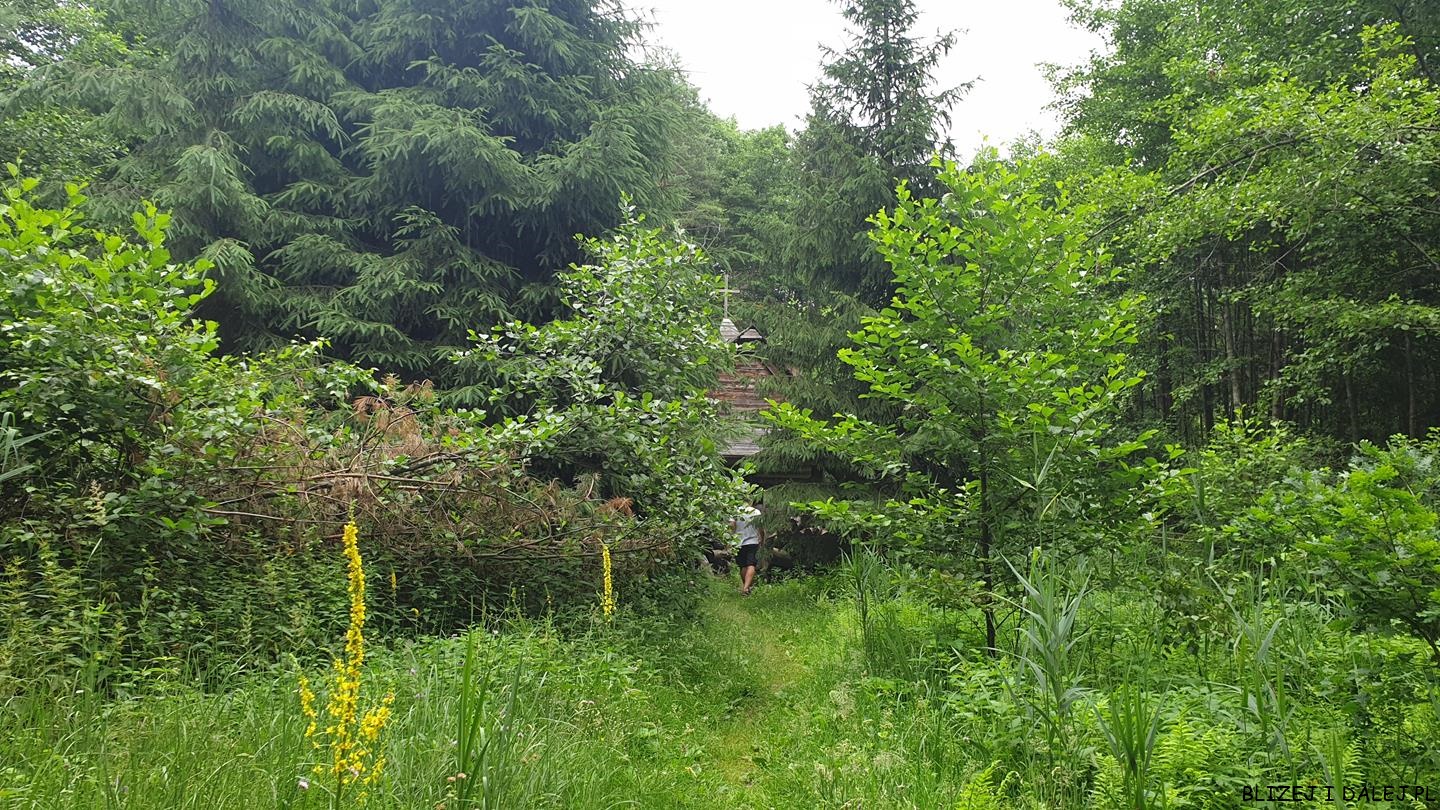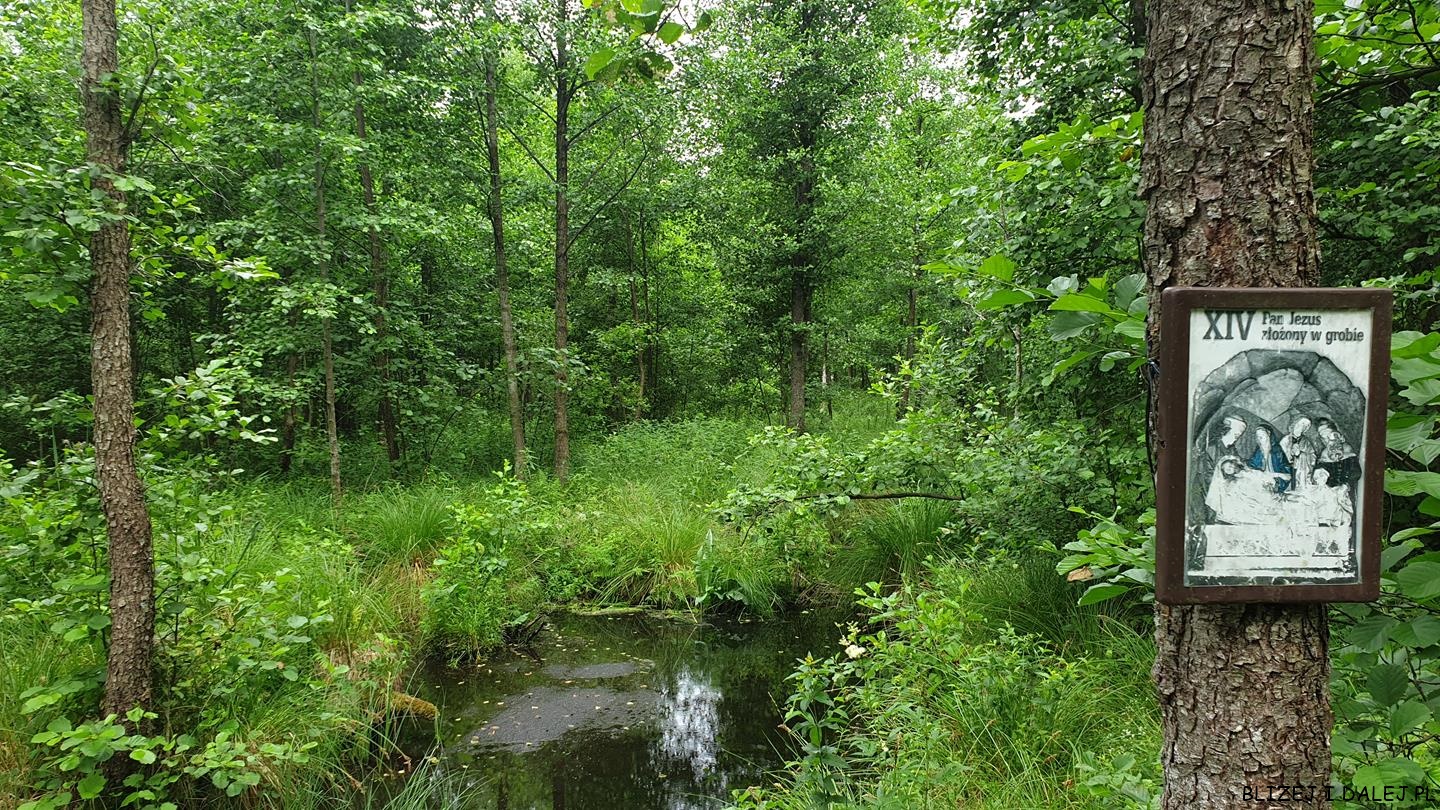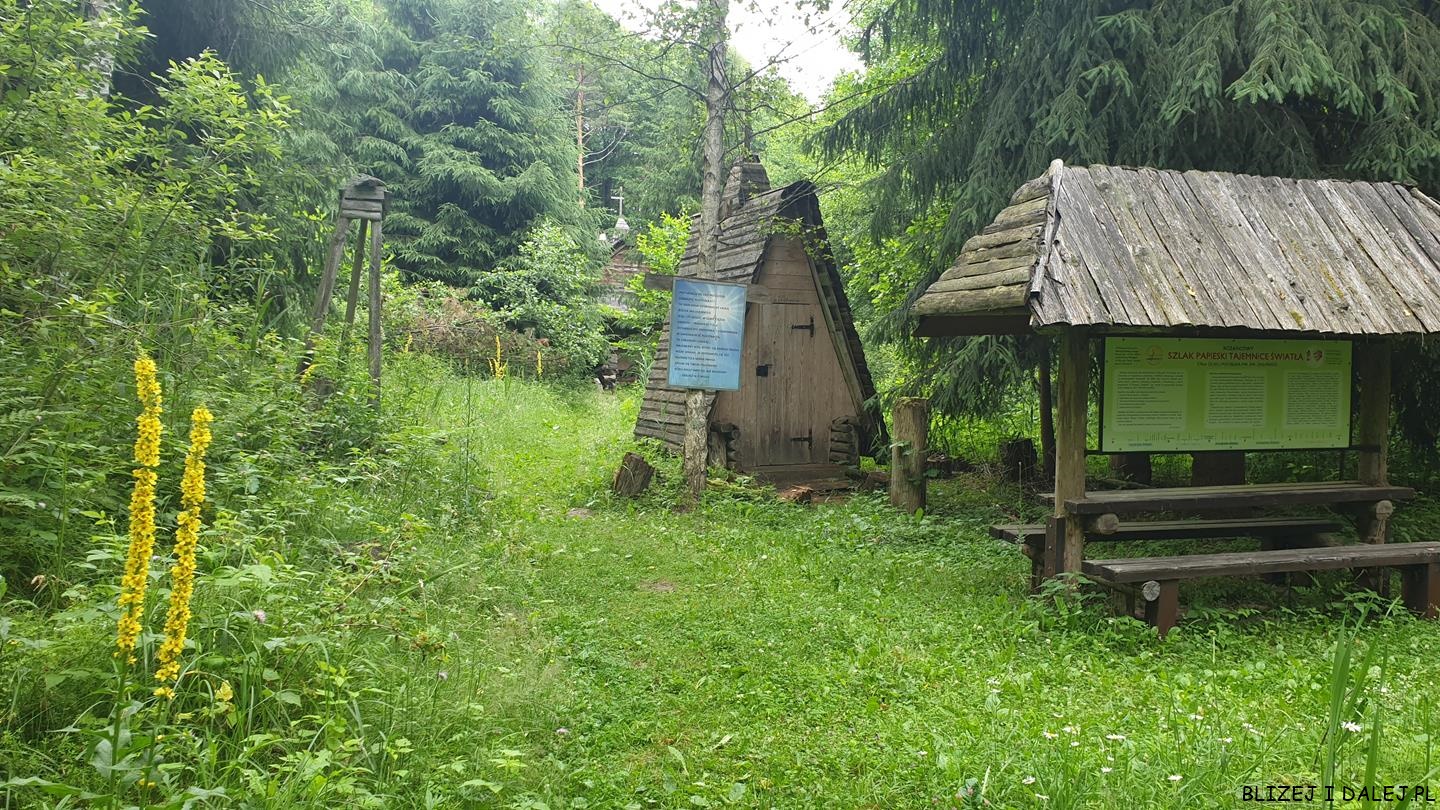 Dorzucam jeszcze Augustów w zimowej odsłonie… piękny jest! A dźwięk strzelającego lodu pozostaje na długo w pamięci, szczególnie dla takiego mieszczucha jak ja ;)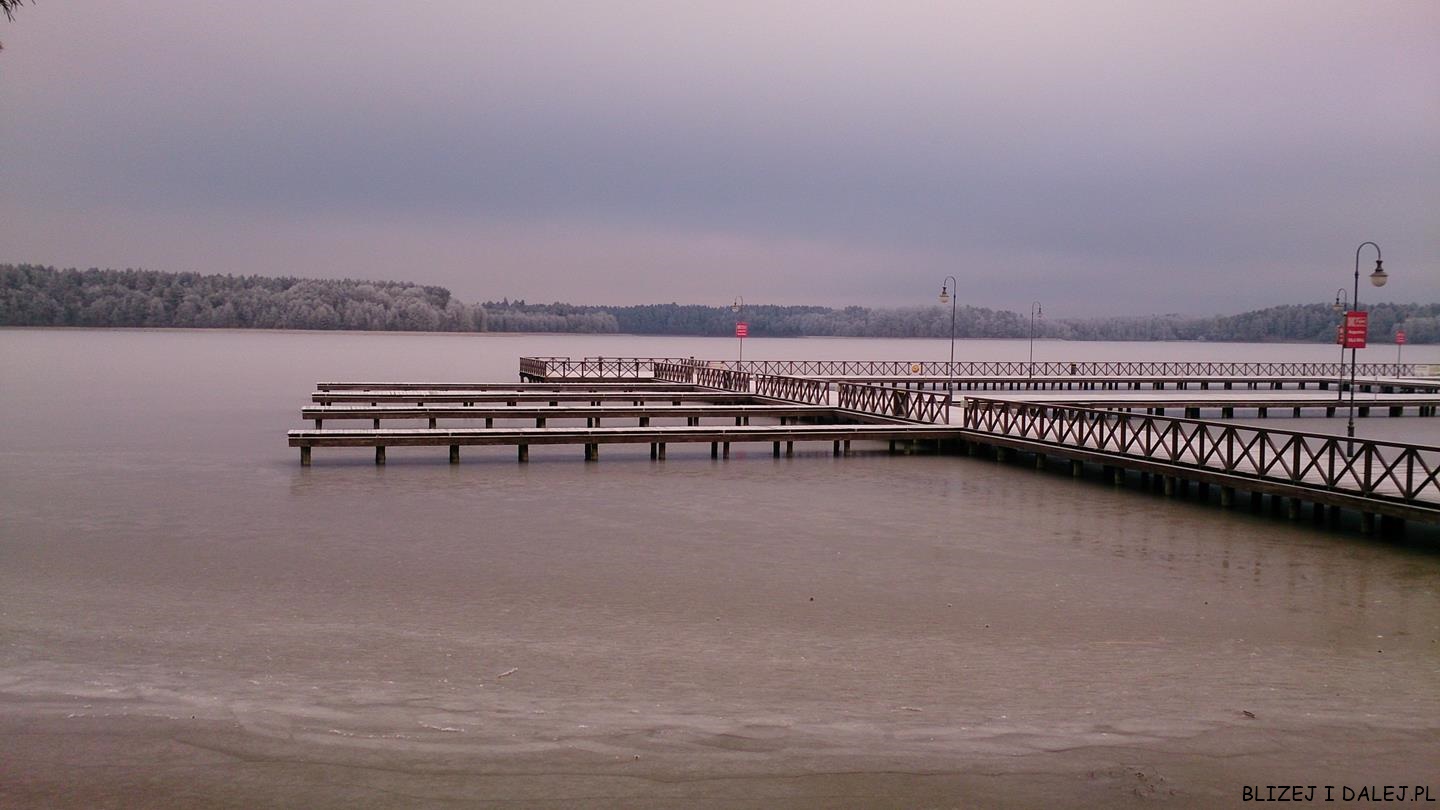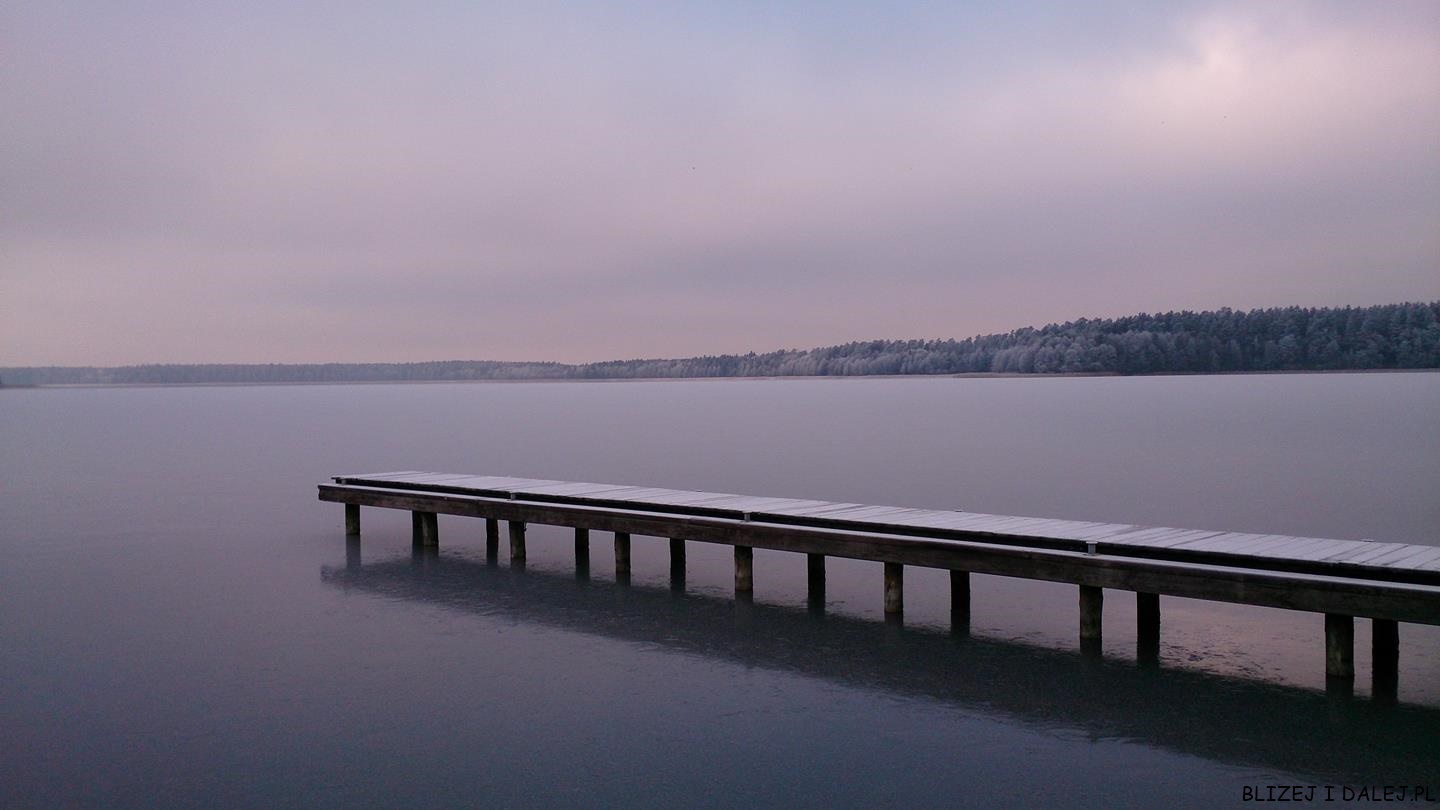 Gdzie zjeść w Augustowie
W samym rynku warto zajrzeć do cafe Rico, w tym miejscu można zjeść pyszne lody w różnorodnych smakach, które są wyrabiane na miejscu. Dla mnie obowiązkowy stop :)
Restauracja prowadzona przez znanego szefa kuchni Marcina Budynek, czyli Tawerna Fisza, to zdecydowanie najlepszy adres na obiad w Augustowie. Czy zdecydujecie się na owoce morza, rybkę czy danie mięsne to się nie zawiedziecie – pysznie, elegancko i nad samą rzeką Nettą, więc jeszcze z widokiem :) W sezonie pamiętajcie o rezerwacji, szczególnie w weekend. Lokalizacja: Rybacka 19, Augustów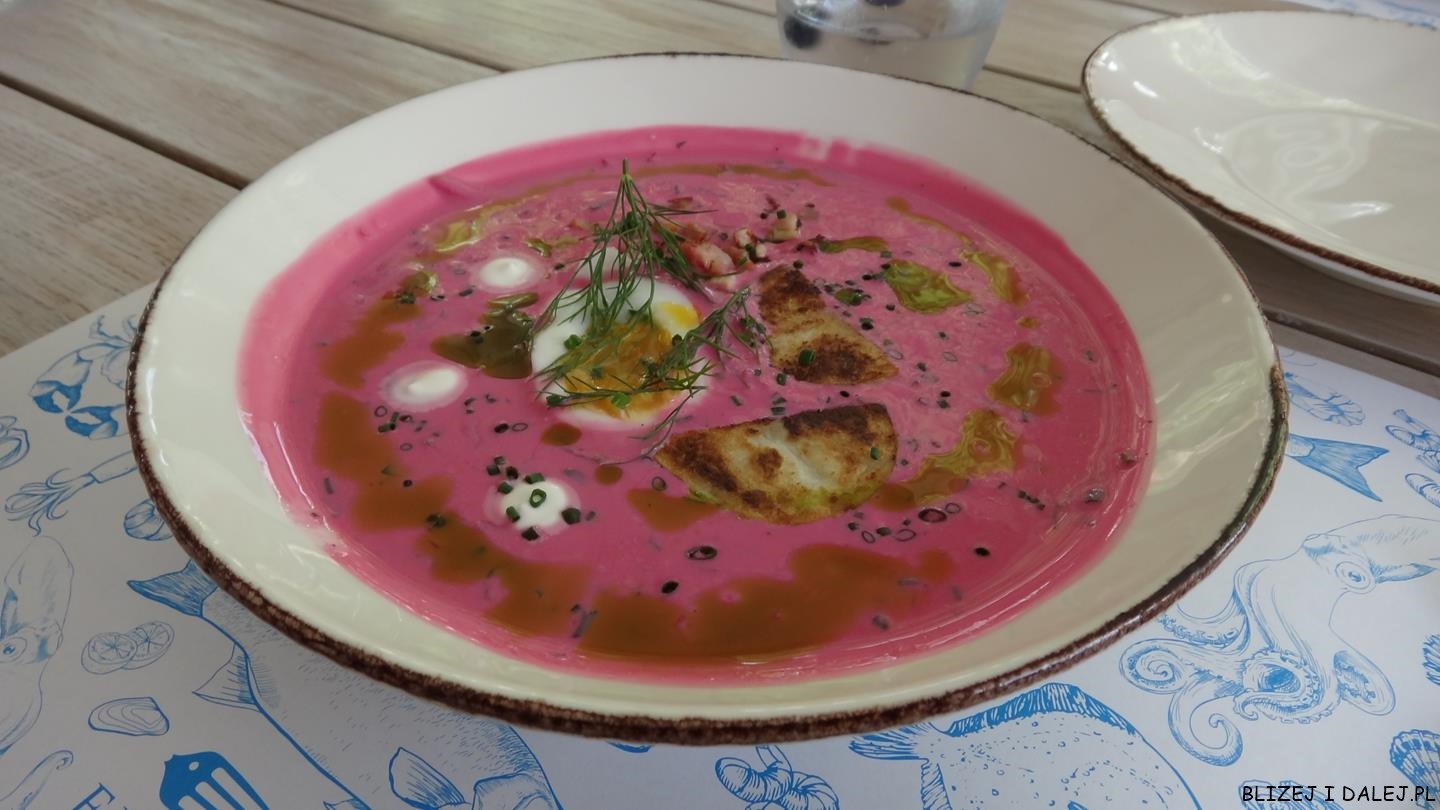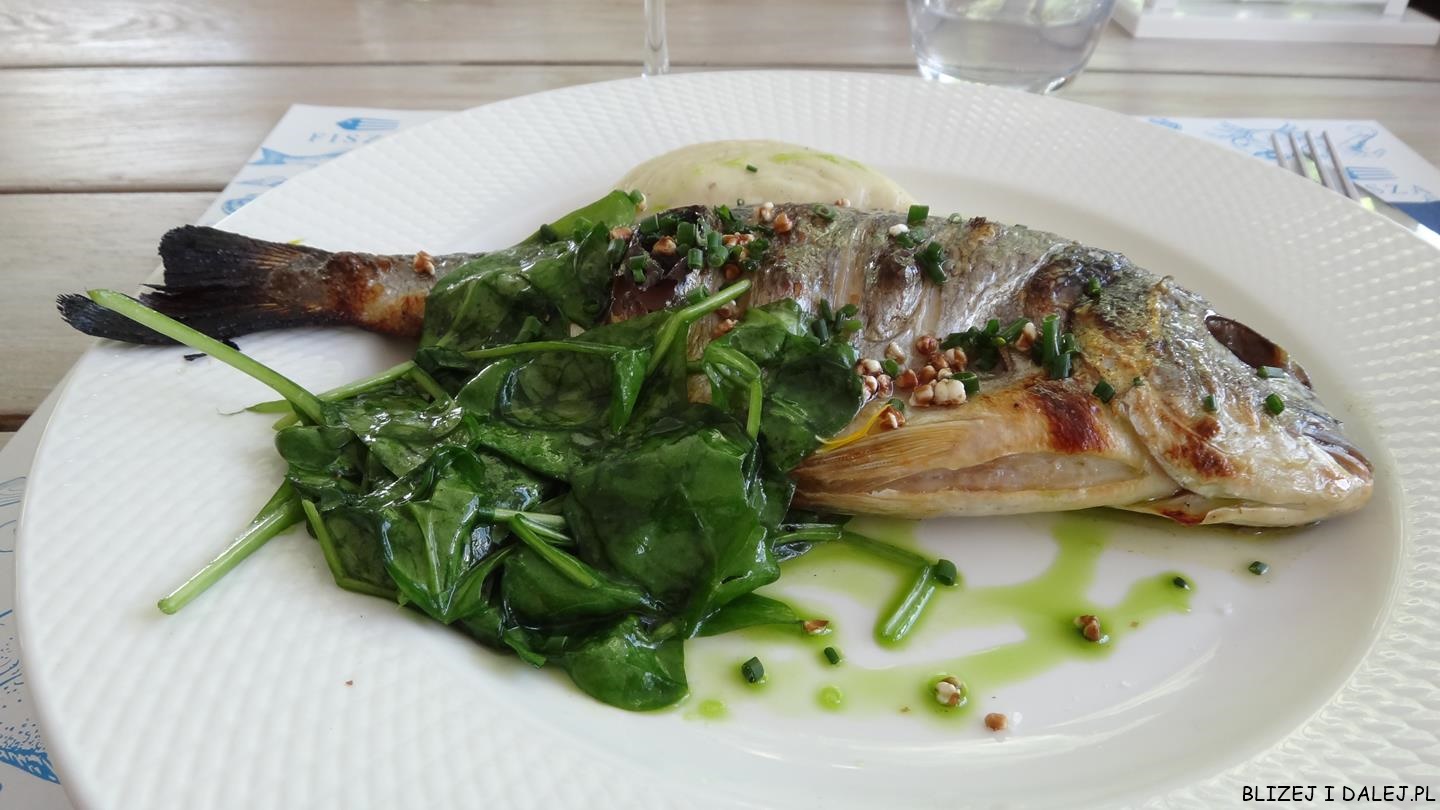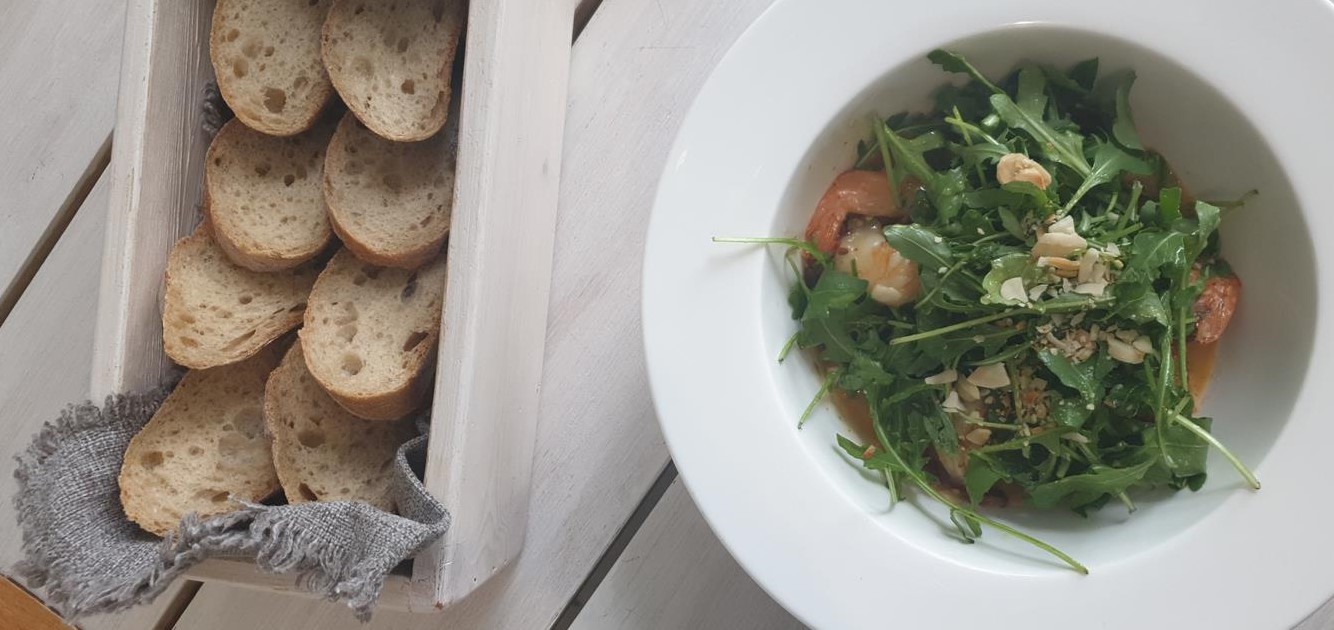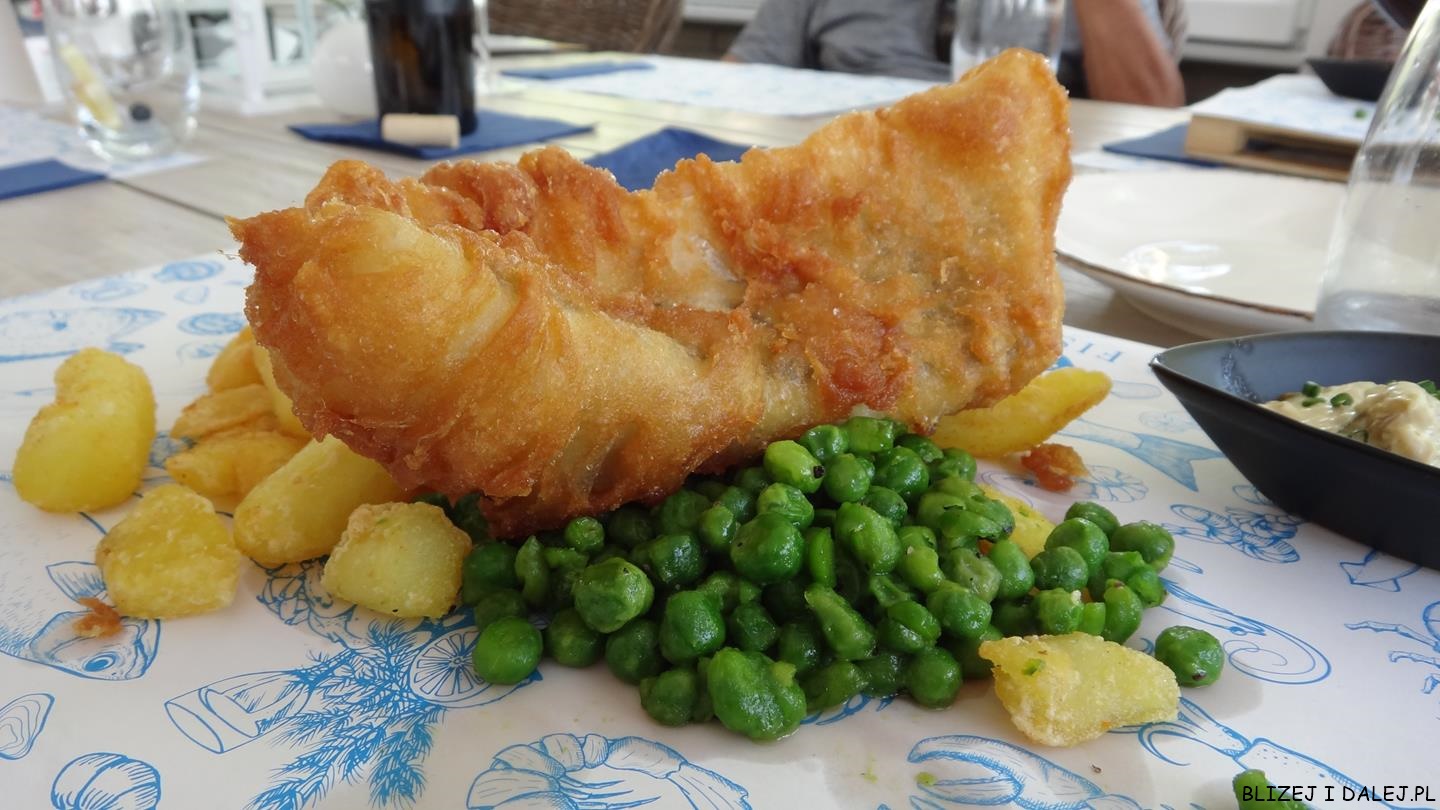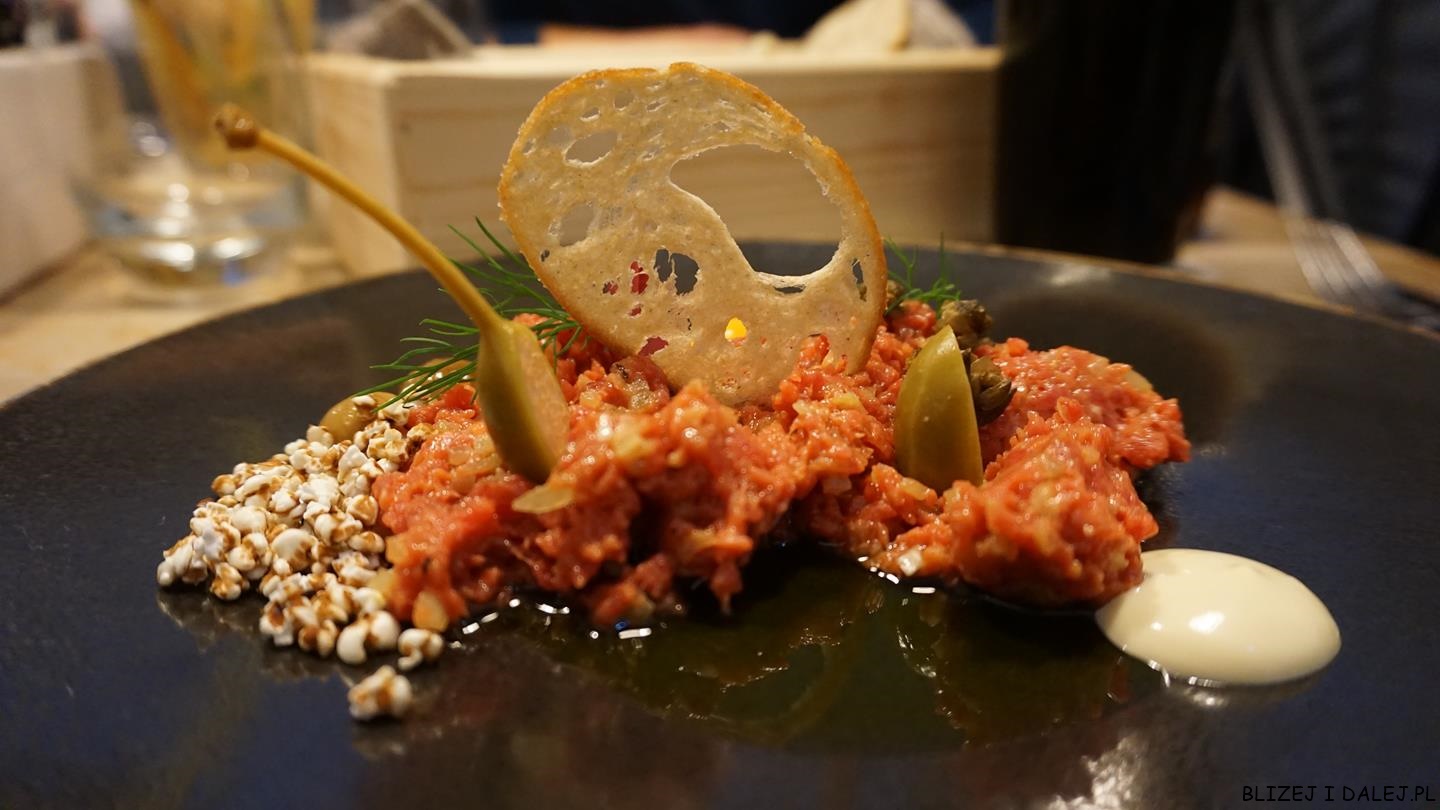 Zaglądamy czasem także do eleganckiej restauracji Pinarbo w hotelu Warszawa – to taki sentymentalny stop, gdyż jest to jedno z pierwszych miejsc do których zabrał mnie mąż na randkę w Augustowie :) Lokalizacja: Zdrojowa 1, Augustów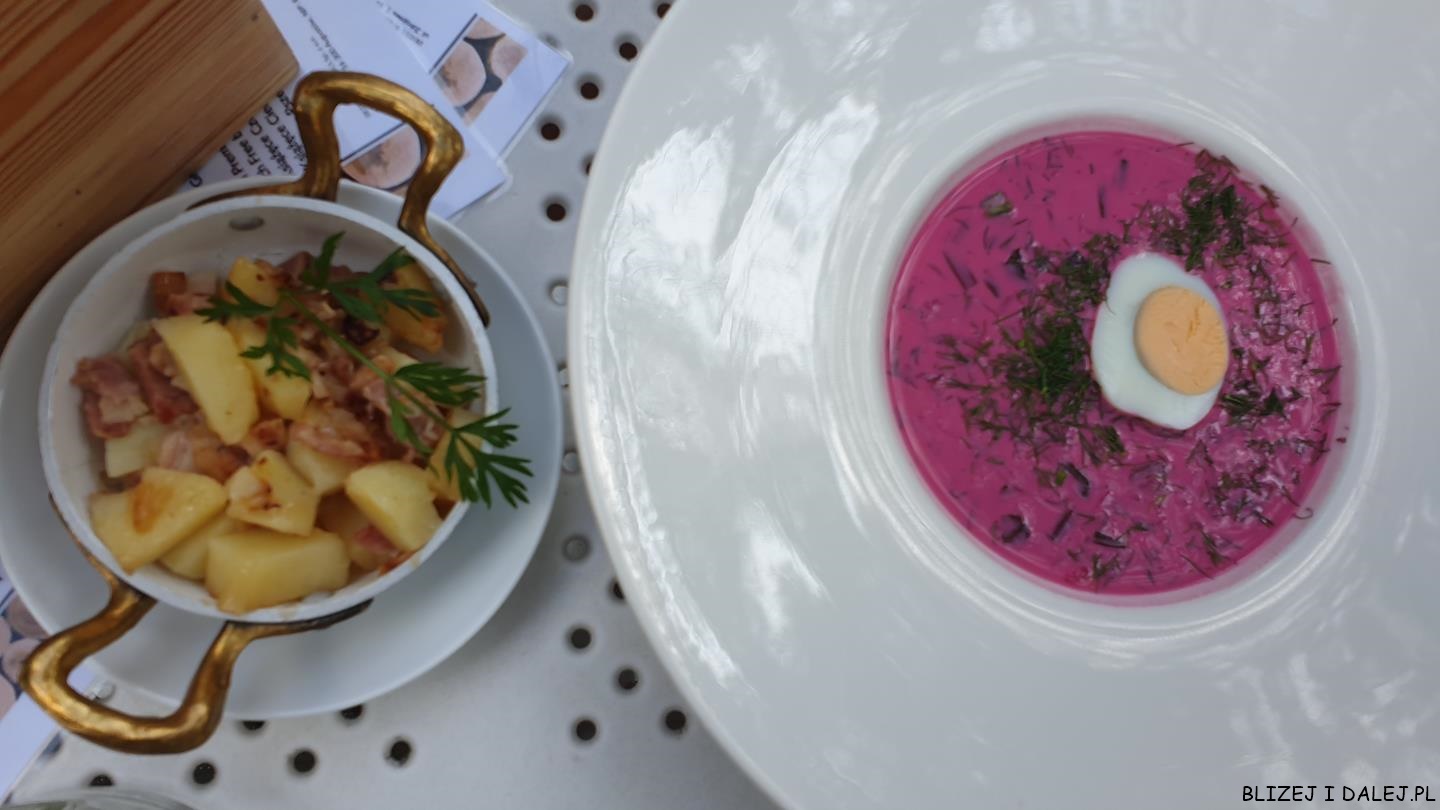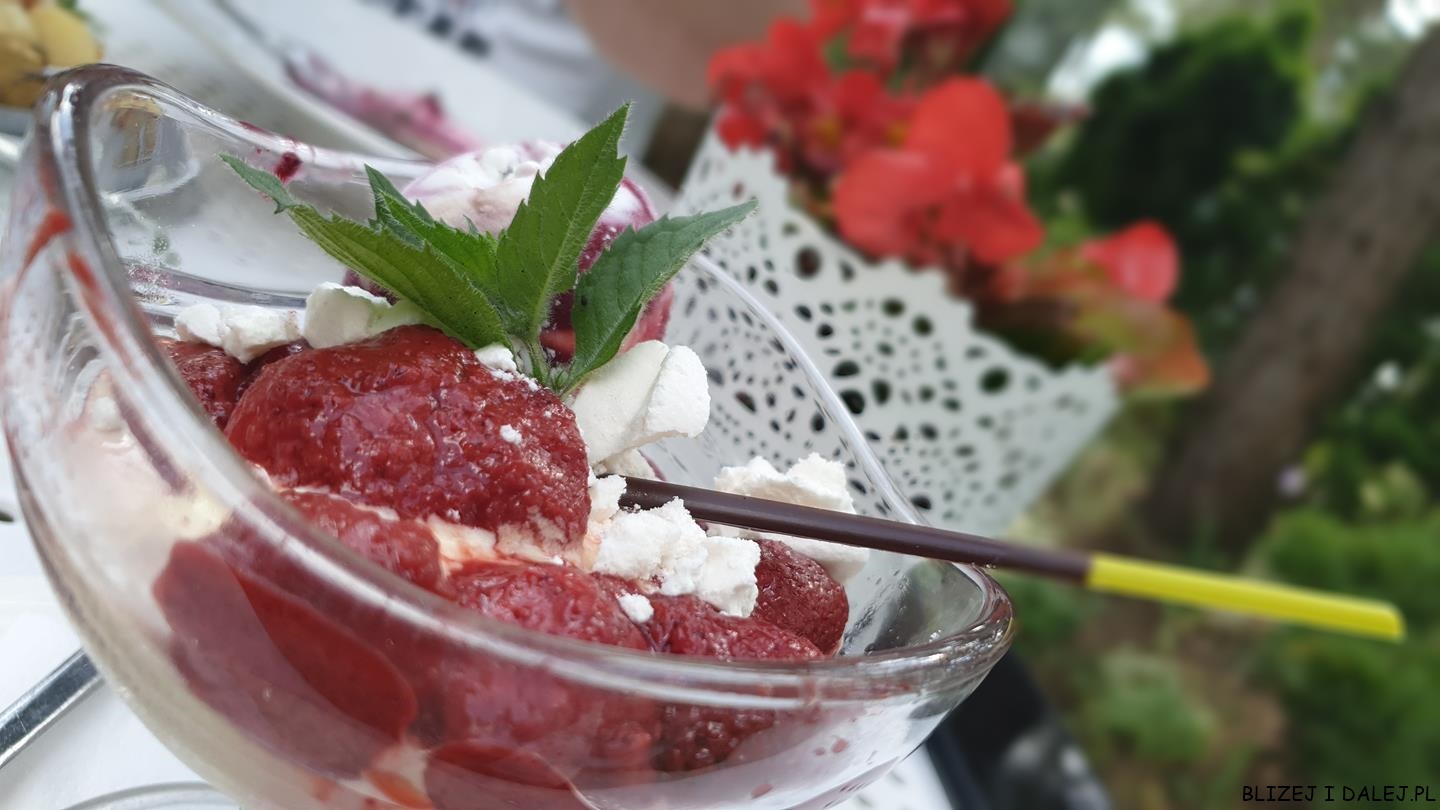 Ach! I koniecznie spróbujcie augustowskich jagodzianek! :) Jeśli będziecie na spływie i zobaczycie panie sprzedające na pomoście, bierzcie w ciemno!
I jest jeszcze zbicień! Co to takiego? Nic innego jak miód pitny w stylu zbicień, brzmi dobrze, hmm? :) Nie próbowałam jeszcze tego cuda – jak to się stało?!? Jednak spokojnie, nadrobię w najbliższym czasie. Do kupienia w Miodosytni Augustowskiej na ul. Tytoniowej 9.
Jak się poruszać po Augustowie
W mieście jest rozwinięta infrastruktura dla rowerzystów, zarówno ścieżki jak i wyznaczone szlaki w większości są naprawdę przyzwoite. Sama uwielbiam śmigać po Augustowie i okolicy rowerem! Tylko jedna uwaga, jak będziecie na bulwarach nad Neckiem to bądźcie czujni… tu ruch zmienia się z niewiadomych powodów i nie wiadomo kiedy ;) Osoby z wózkami dziecięcymi także mogą być spokojne, jest tu gdzie spacerować bez tracenia energii na pokonywanie przeszkód ;) Dla wszystkich poruszających się autami przygotowane są zazwyczaj wygodne parkingi więc z parkowaniem poza ścisłym centrum nie powinno być kłopotów.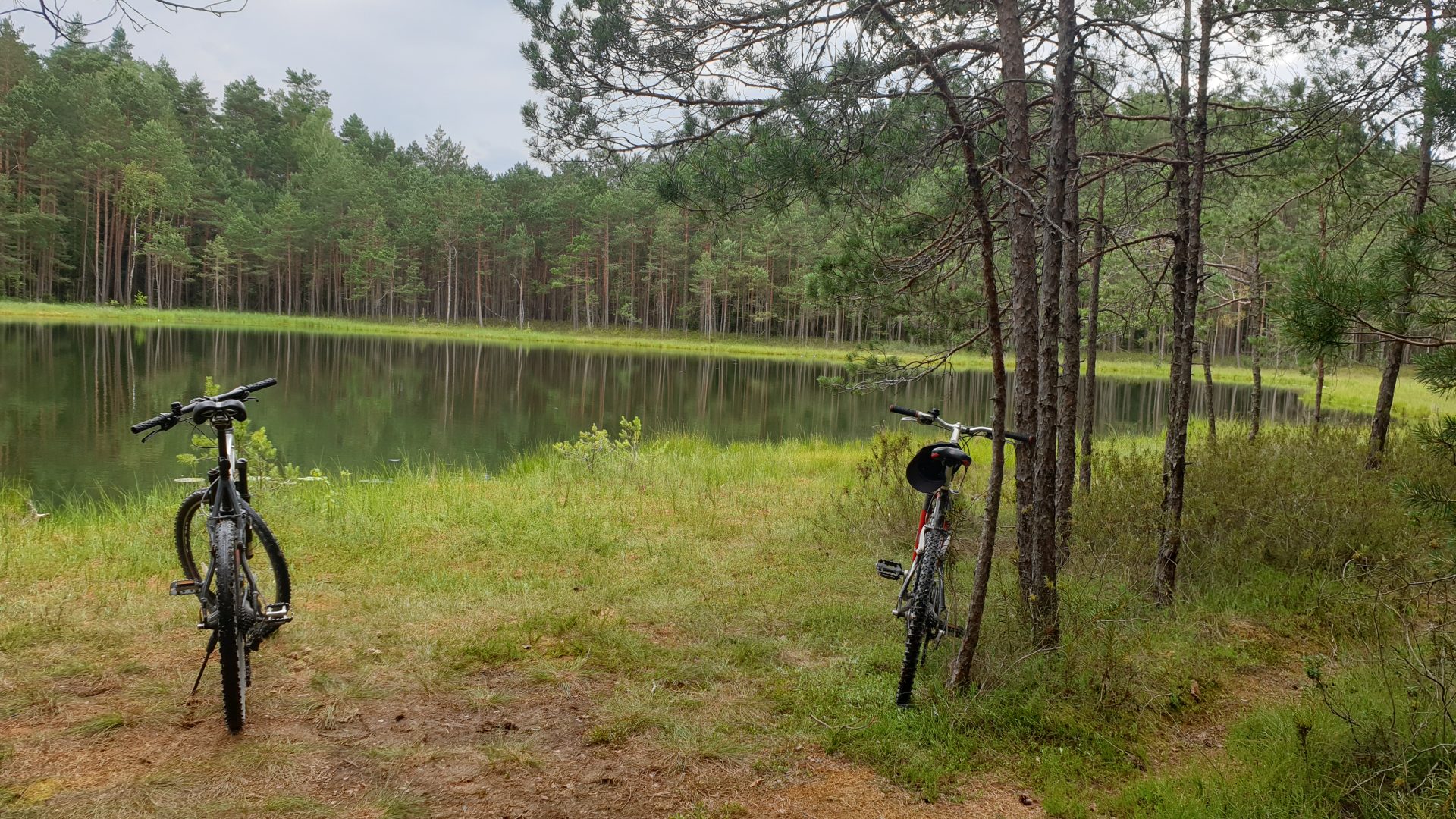 I jak Wam się podoba letnia stolica wodna województwa podlaskiego? Ja uwielbiam wracać do Augustowa… niezależnie od terminu człowiek zawsze się uczciwie dotleni i przewietrzy głowę. A poza sezonem – cisza, spokój i ptaków śpiew :) Polecam wszystkim spragnionym chwili oddechu wybrać się w ten odległy, ale jakże cudowny zakątek Polski! :)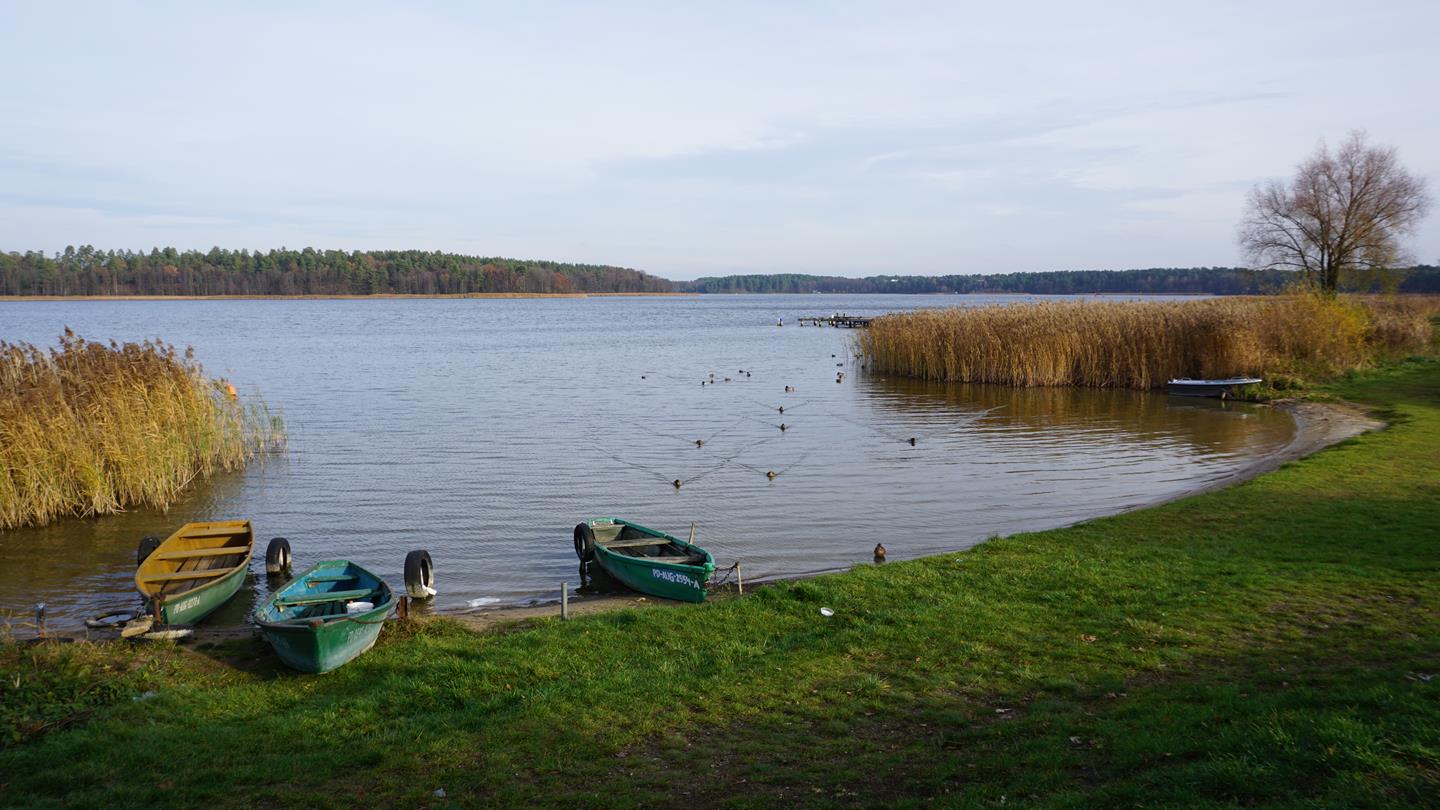 Dla ułatwienia poniżej mapka z naniesionymi atrakcjami w mieście: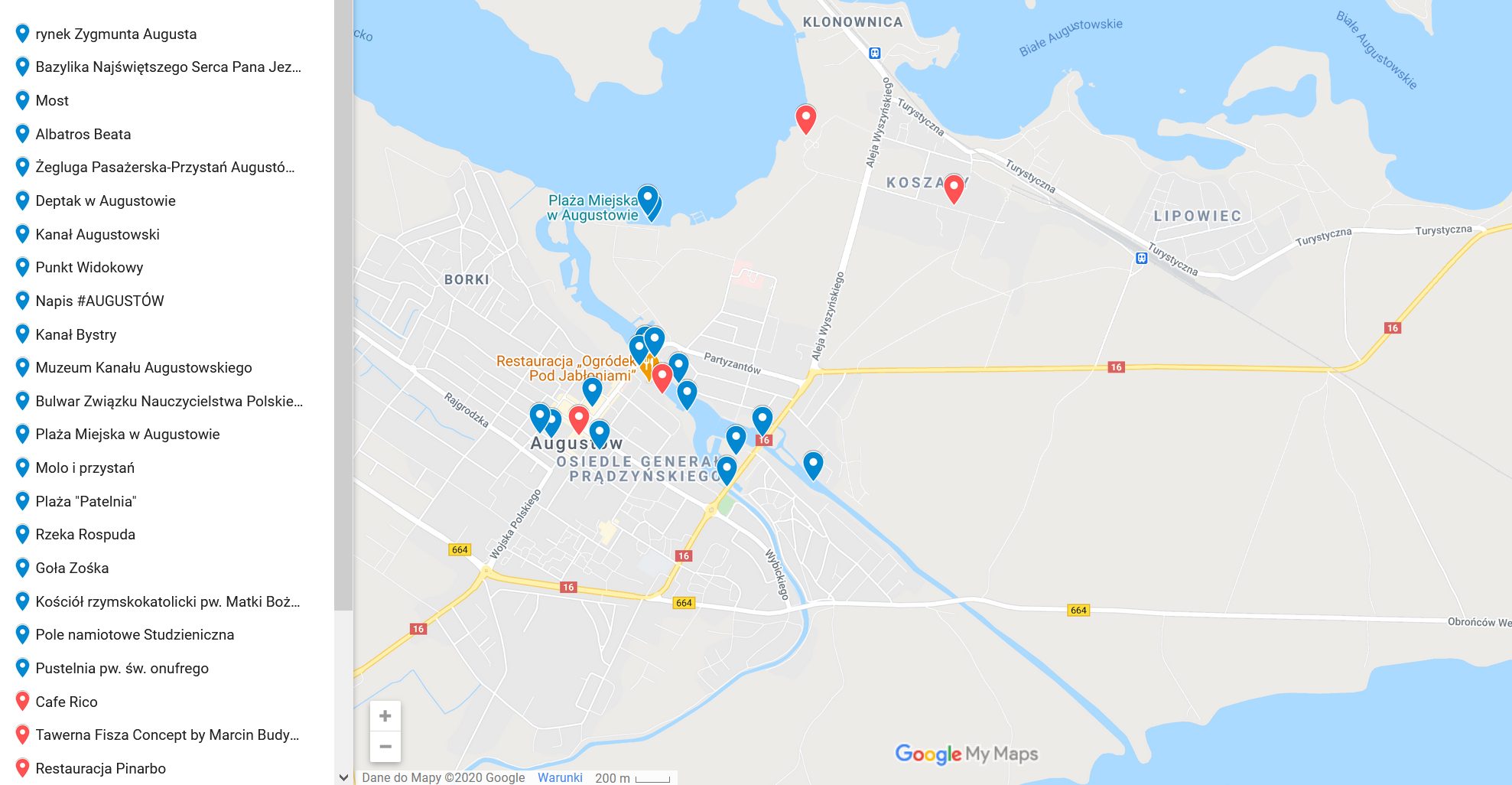 Dodatkowe informacje:
Centrum Informacji Turystycznej mieści się na samym augustowskim rynku i zdecydowanie warto zajrzeć do środka i zaopatrzyć się w mapki – szlaki piesze, rowerowe, wodne. Załoga CIT zorientowana w okolicy, więc w razie wątpliwości warto podpytać ;)
Więcej tekstów z podlaskich klimatów tutaj :)
---