Poszukując punktów wartych zobaczenia w Rumunii, jednak poza znanym szlakiem turystycznym z zamkiem Draculi na czele, trafiłam na wioskę Geamana – wioskę która nie istnieje… brzmiało intrygująco, więc koniecznie musieliśmy ją zobaczyć na żywo! Miasteczka nie ma co szukać na mapach, z wyjątkiem "google maps", Geamana z większości z nich zniknęła bo fizycznie nie istnieje, a przewodniki nie wspominają o nim nawet słówkiem – dlaczego tak się dzieje? Pojechaliśmy to sprawdzić :)
Jadąc do Geamany zdawaliśmy sobie sprawę, że wioska znajdująca się w dolinie, w latach 70-tych za czasów Nicolae Ceausescu została poświęcona jako naturalny osadnik na toksyczne odpady ze znajdującej się w niedalekiej odległości kopalni miedzi i złota – największej w Rumunii i drugiej co do wielkości w Europie. Ludzi z miasteczka Geamana przesiedlono do pobliskiej Lupsy – jednak nie wszystkich, część zdecydowała się pozostać w swoich domach… Mieliśmy orientacyjne wyobrażenie o tym miejscu, jednak to co zastaliśmy na miejscu zaskoczyło nas nie koniecznie pozytywnie…
Zaczynając od początku, dotrzeć do tego miejsca samochodem osobowym nie jest łatwo – najpierw drogą 75 kierujemy się na miejscowości Lupsa, następnie zjeżdżamy na drogę 99 lub Hadarau i tu się robi troszkę bardziej zabawnie ;) Asfalt dość szybko się skończył i zaczęła się szutrowa dróżka, mnóstwo kamieni i dziur, więc slalomem wąską ścieżką jedziemy przed siebie… chwile zwątpienia mieliśmy nie raz, ale jak już się chcieliśmy poddać i zawrócić to naszym oczom ukazało się w oddali "jezioro" – tylko czy nazwa jezioro jest tu odpowiednia? W dolinie widniało szare, bliżej nieokreślone z daleko "coś"…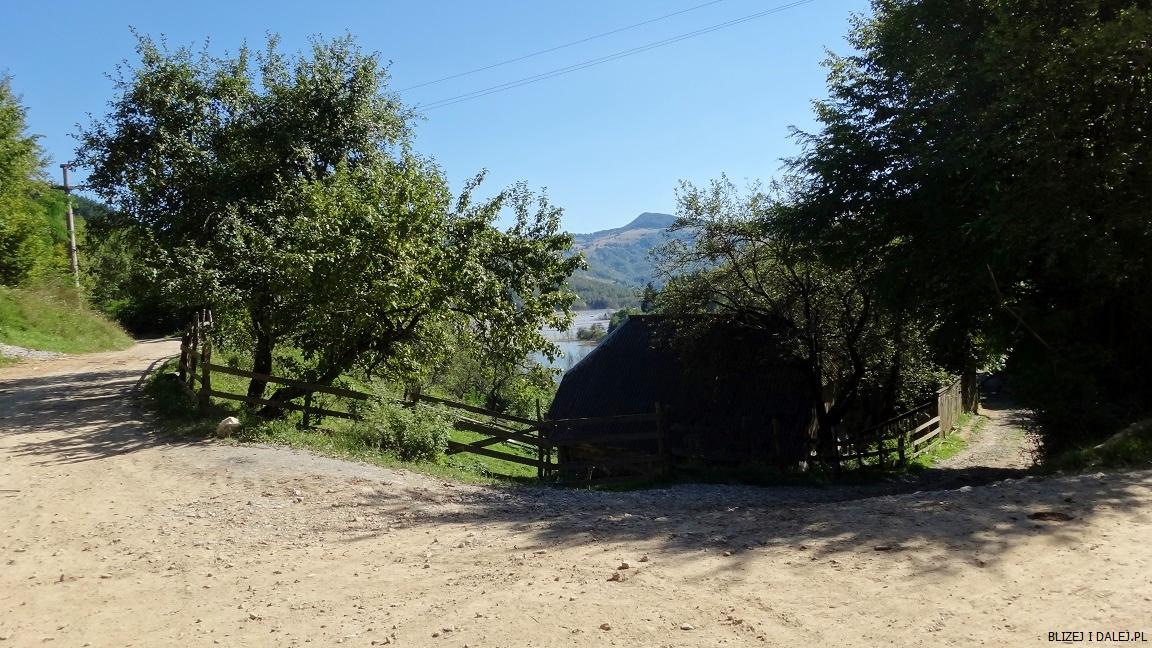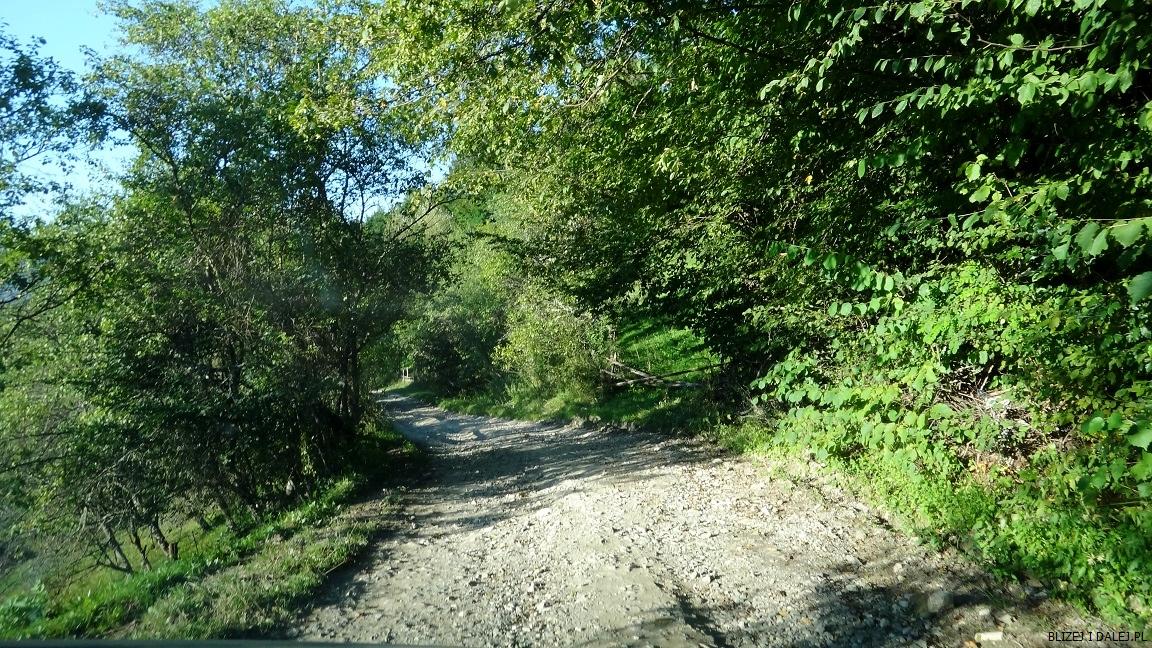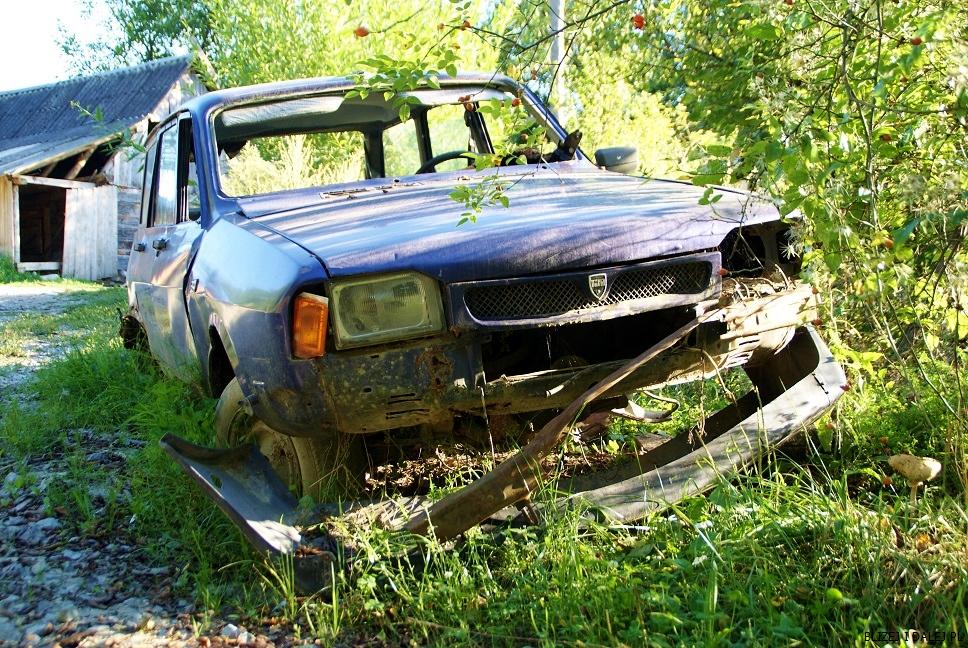 Jedziemy dalej w poszukiwaniu jakiegoś miejsca do zaparkowania, a tu nic, kompletnie nic… równo z drogą płot, z drugiej strony las, kompletnie nie ma gdzie zostawić auta – no przecież nie zostawimy go na środku drogi ;) Pierwsze miejsce a właściwie mini polankę znaleźliśmy pod starą i zdezelowaną chatą, która okazała się oborą – chłop, który przyszedł wypuścić krowę udawał, zresztą bardzo skutecznie że nas nie zauważa… jesteśmy w środku lasu, nie ma tu nikogo poza nami a on nic, nawet mrugnięcia okiem ;)
Nie zrażeni idziemy w stronę jeziora, przed nami niewielka polana, a na niej zaparkowane auto – właściciela nie widać, ale psy biegają wokół i szczekają ile sił… więc pozostajemy we względnie bezpiecznej odległości ;) Stojąc na olbrzymiej rurze, robię kilka fotek szarej mazi w dolinie, a tam wszystkie drzewa które dostają się pod muł momentalnie umierają – szare, bezlistne straszą i nadają smętny charakter temu miejscu… a w oddali widać wystający komin jednego z domów.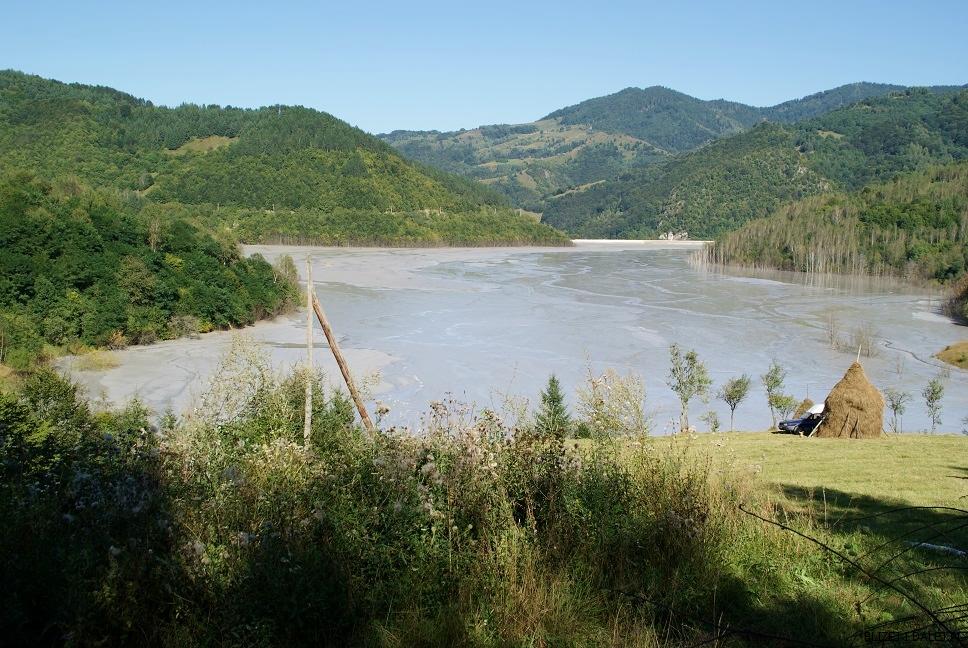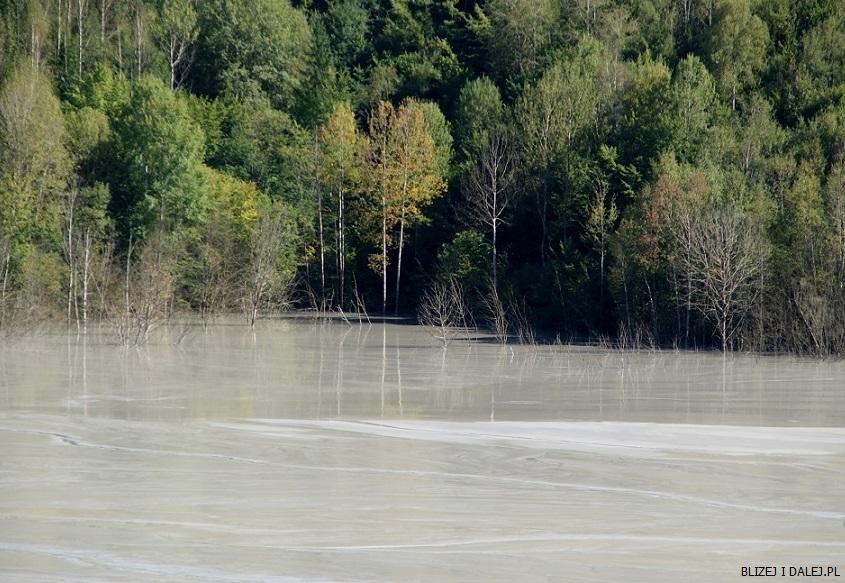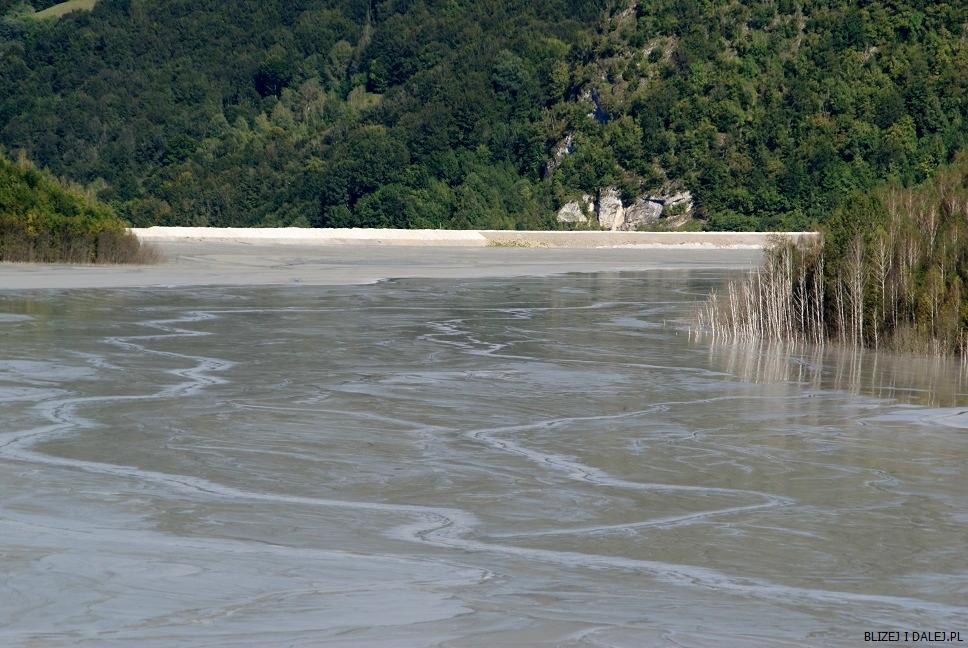 Szczekające i warczące psy dość skutecznie wypełniły swoją rolę i przepędziły nas do auta. Kolejną malutką zatoczkę stosowaną zapewne do wyminięcia się z innym autem znaleźliśmy kilkadziesiąt metrów dalej, zaparkowaliśmy i spacerem zeszliśmy na dół polany… Tu straszy tytułowy kościół skryty w mule – z wszechobecnego, otaczającego go szlamu smętnie wystaje wieżyczka kościoła z krzyżem na czubku…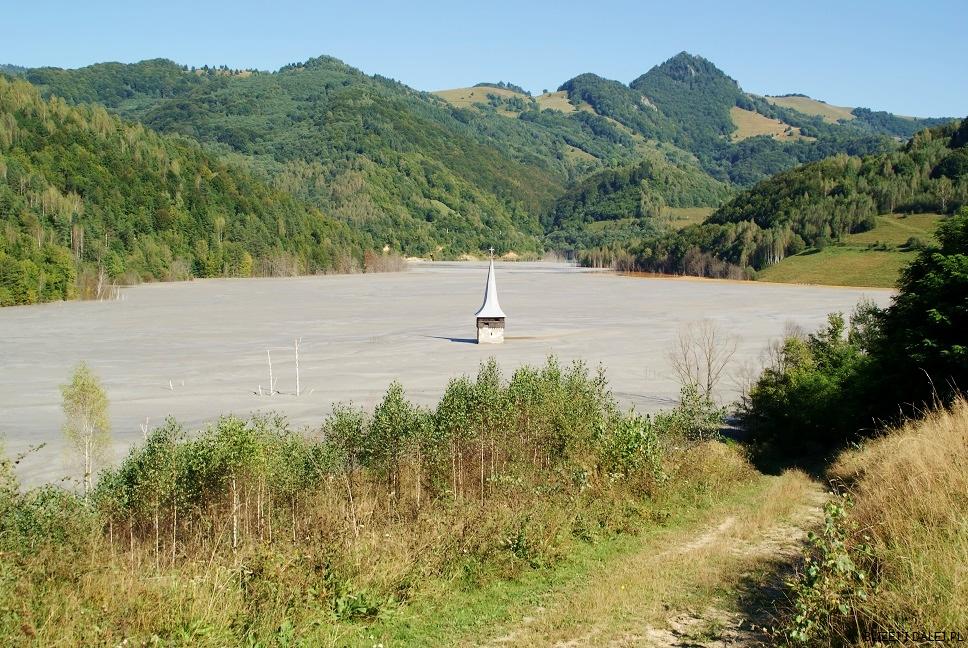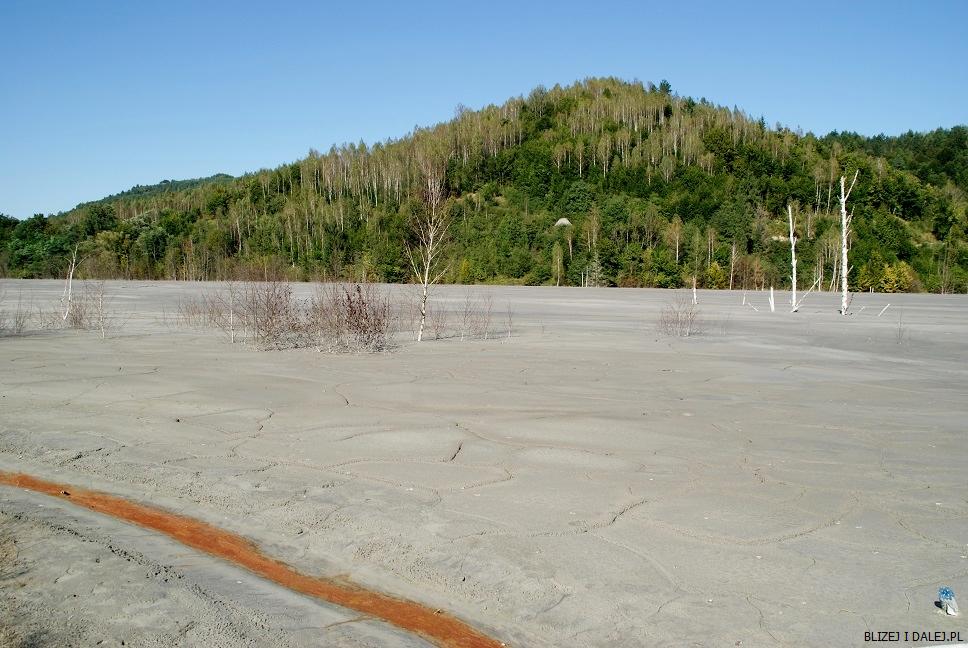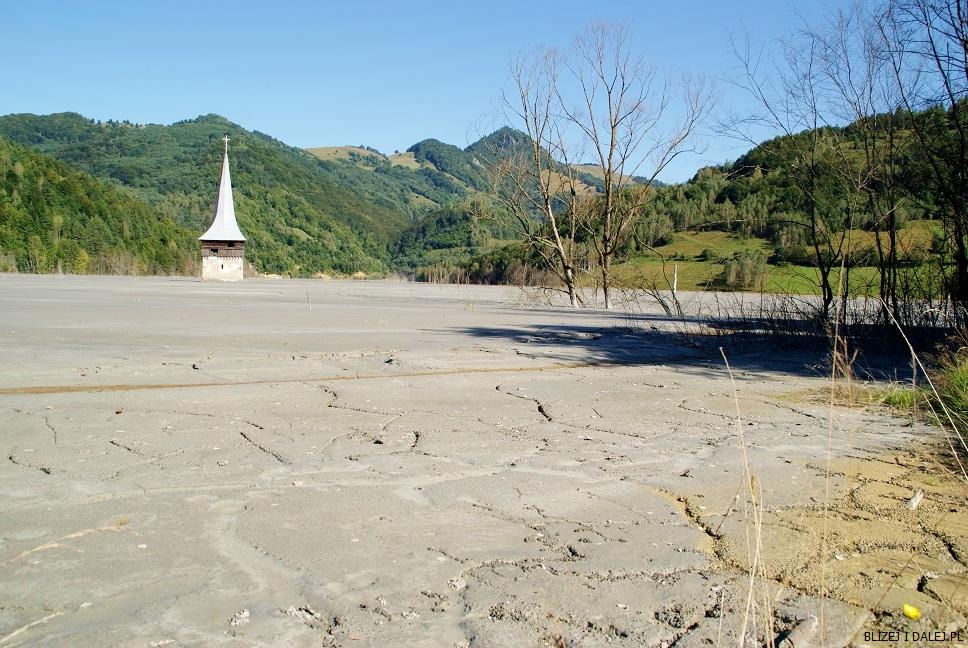 Kilka kroków dalej naszym oczom ukazuje się kładka i to w dosłownym znaczeniu mocno byle jaka kładka… ta sama rura z wodą, na której jeszcze niedawno stałam (w mniejszej wersji) jest puszczona wzdłuż kładki na drugą stronę jeziora. Sklecona jest z kilku rzędów desek przymocowanych do pustych, teoretycznie pływających wielkich, niebieskich beczek. Wszystko się tu rusza i jest mocno niestabilne. Sprawdzając podłoże okazało się, że ten szlam wyglądający jak wyschnięte błoto jest mocno płynny i napowietrzony, jakby bagniste coś – dziwne to wszystko…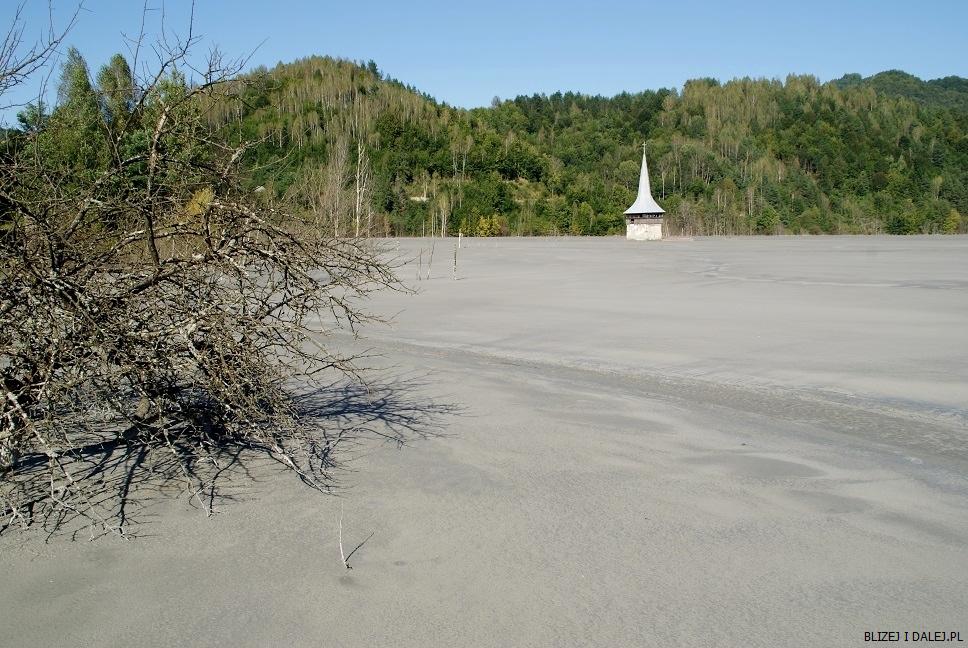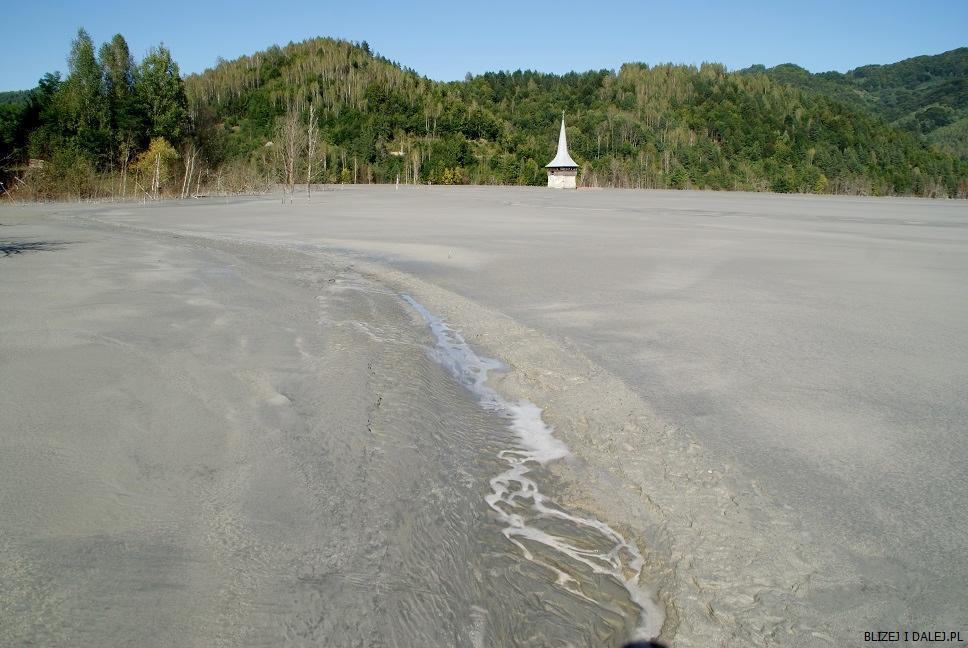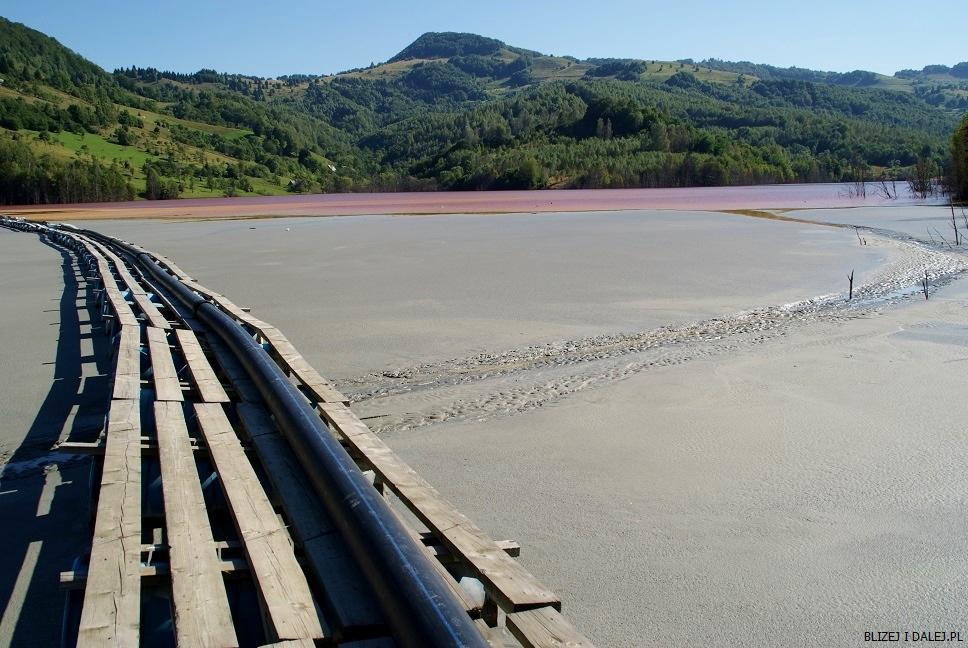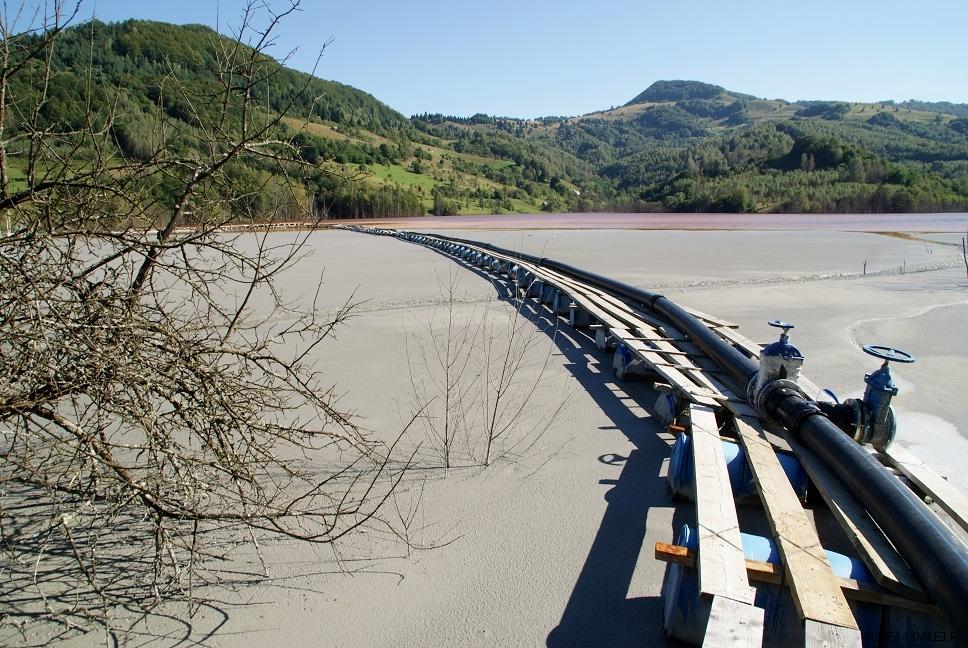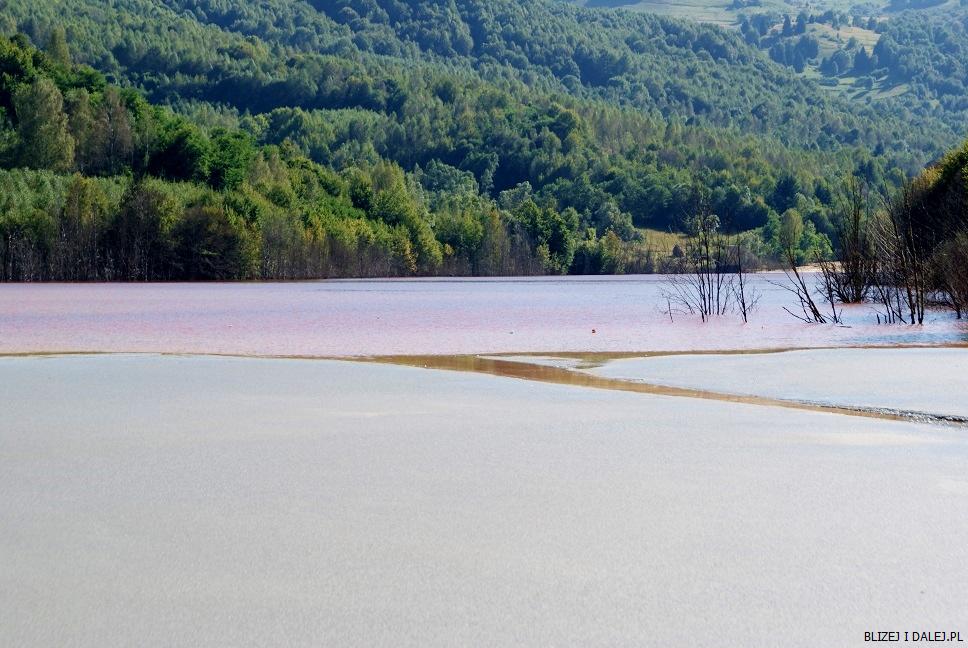 Czuje się fatalnie na samej kładce i cały czas się zastanawiam: jak ludzie z okolicznych domów tu żyją? Daleko nie dotarłam tym szlakiem, bałam się okrutnie, że któraś z desek pęknie, albo że się potknę i wpadnę do tego toksycznego bajora – złapała mnie istna paranoja… Piter był odważniejszy i zdecydowanie dalej zaszedł, ale jak zrobiło się bardziej płynnie i z każdej strony otaczała go czerwień to także się wycofał… co jak co, ale kąpiel w takim miejscu to jest ostatnie na co ma się ochotę ;)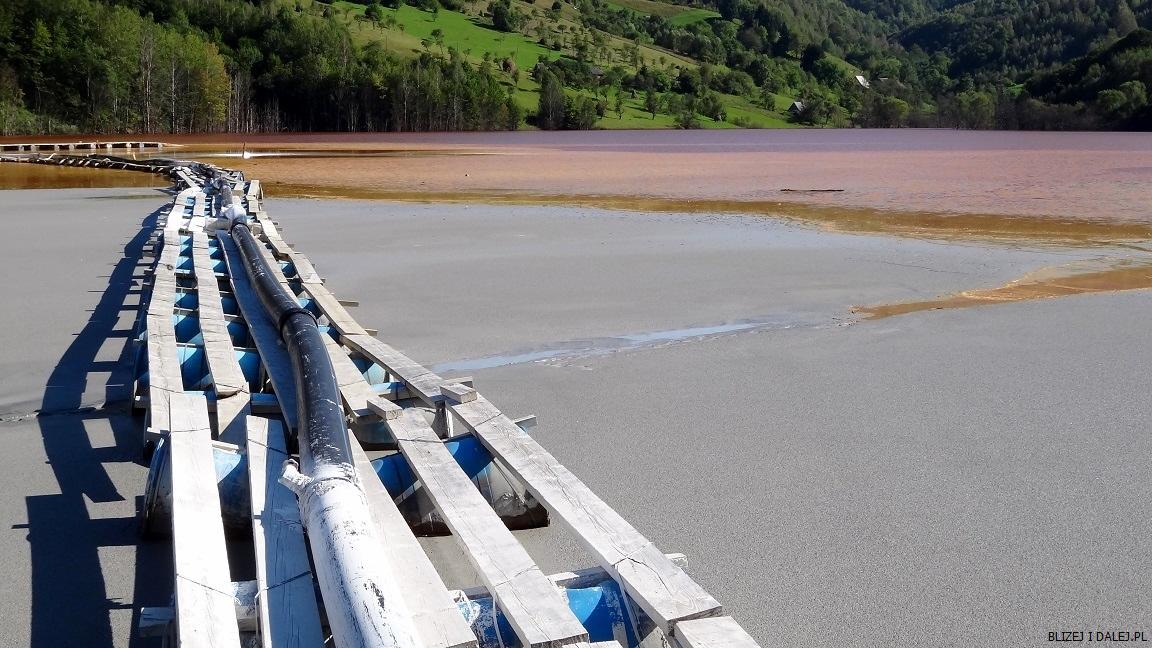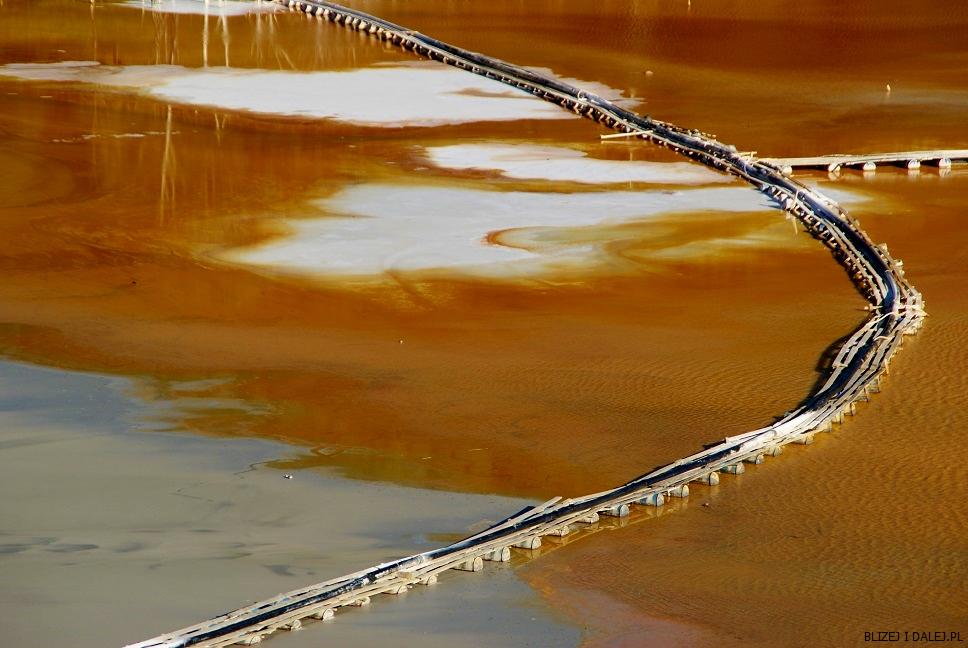 Zgodnie uznaliśmy, że zdecydowanie wolimy zobaczyć jezioro z brzegu niż zapuszczać się dalej po niepewnym pseudo mostku przerzuconym przez jezioro… Kolejna spotkana w tym miejscu kobieta pomimo, że obserwowała dosłownie każdy nasz krok to jak ją pozdrowiliśmy udała, że ani nas nie widzi ani nie słyszy…
W tym miejscu, czerwony, parujący ściek wręcz zaczyna podtapiać dom, który znajduje się dosłownie tuż od jeziora – a obok krowy, kozy i owieczki spokojnie skubią sobie trawę i kolejne psy pokazują całe uzębienie aby tylko jak najszybciej przepędzić nas z tego miejsca – specjalnie tresowane czy co…?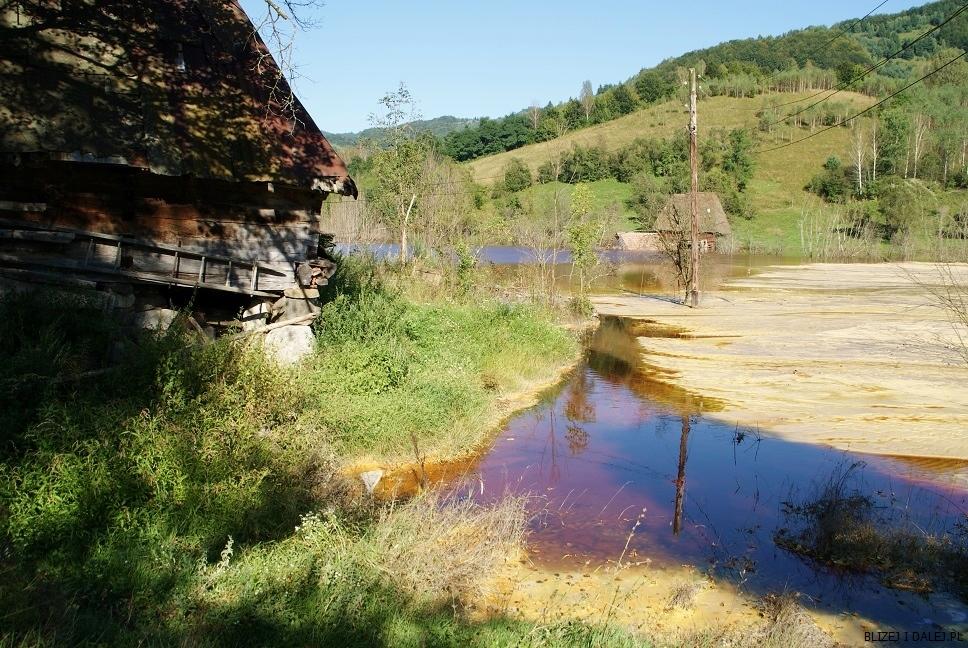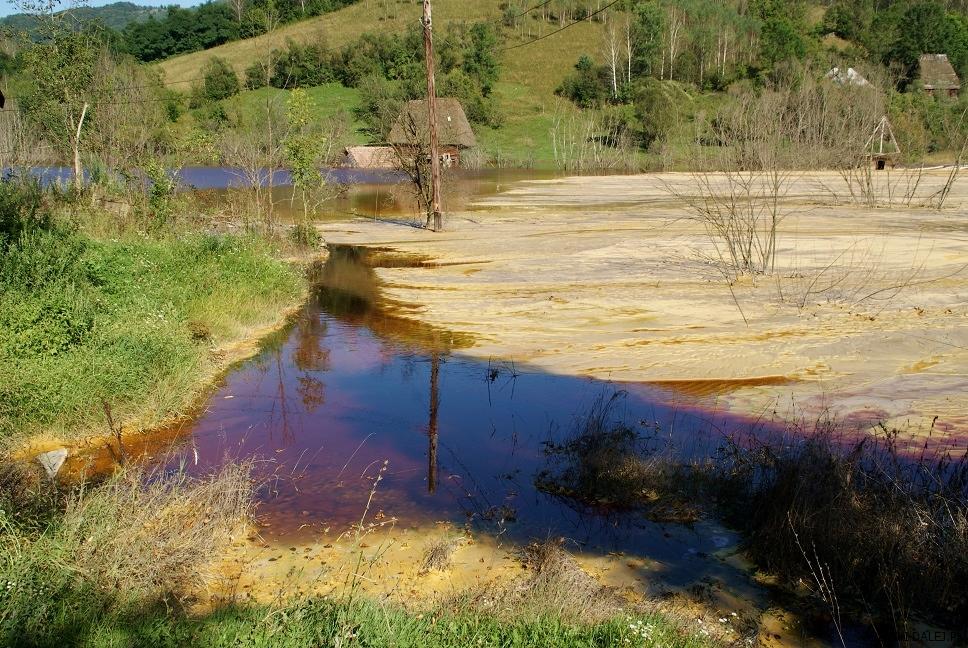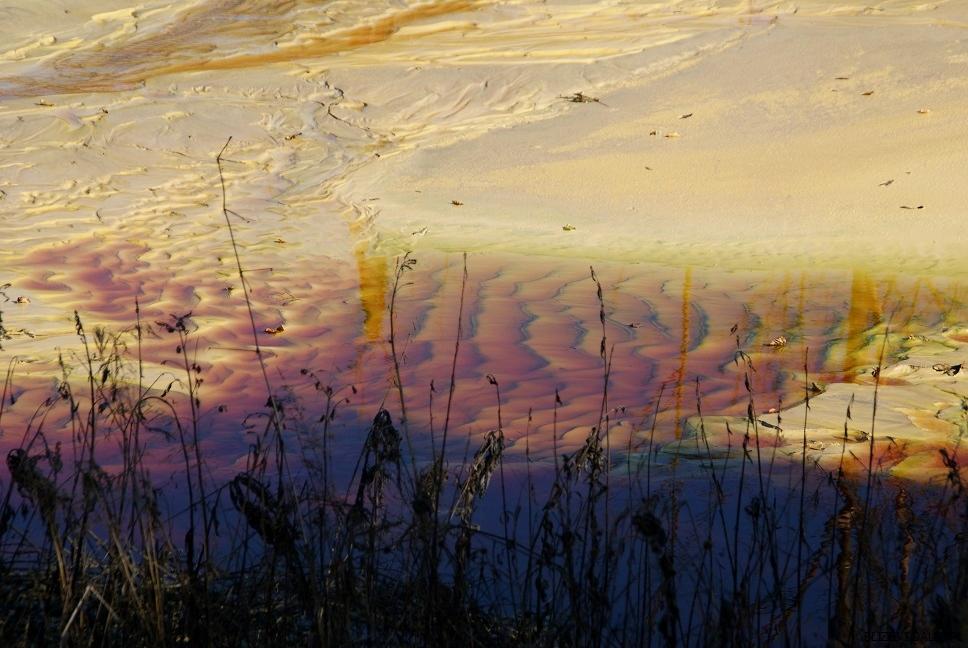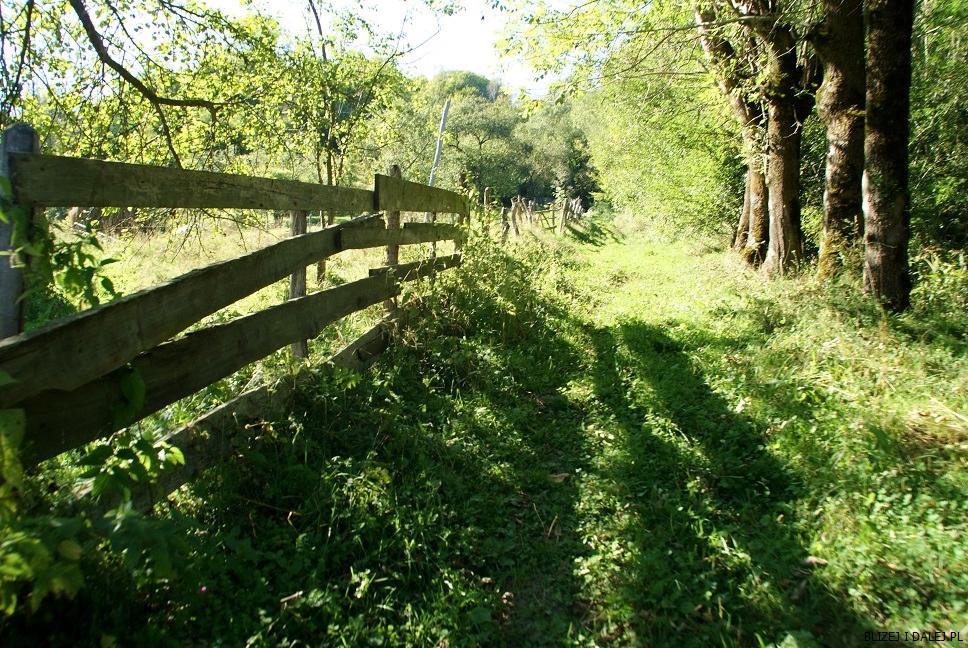 Po drodze mijamy "rzeczkę" ścieku spływającą chwilowo wąskim strumykiem z gór, wszystkie drzewa po całej długości złowieszczo szeleszczą szarymi, suchymi liśćmi… wszystko wokół umiera lub za chwilę umrze – przykre tu widoki…
Kolejno mijamy następne płoty i druty kolczaste dające wyraźny sygnał, że tu nie wolno się zapuszczać – jezioro bardzo skutecznie jest odgrodzone od ciekawskich spojrzeń a dodatkowo mnóstwo znaków zakazujących wjazdu czy wejścia. Turyści bez wątpienia nie są tu mile widziani…
Przejechaliśmy przez mostek który przyprawił mnie o szybsze bicie serca i wpadliśmy w mocno podmokły teren gdzie już całkowicie nasze auto nie dawało rady. Obiecaliśmy sobie, że dalej nie jedziemy i zawracamy w najbliższym możliwym miejscu, a jak już znaleźliśmy to miejsce (okolice Valea Holhorii) to daliśmy ostatnią szansę na widok na jezioro w kolorze czerwieni… przez polanę i las kierujemy się na pobliskie wzniesienie, w między czasie jeszcze wpadłam w jeżyny, lewa noga porysowana do krwi w całej okazałości… ale czego się nie robi ;)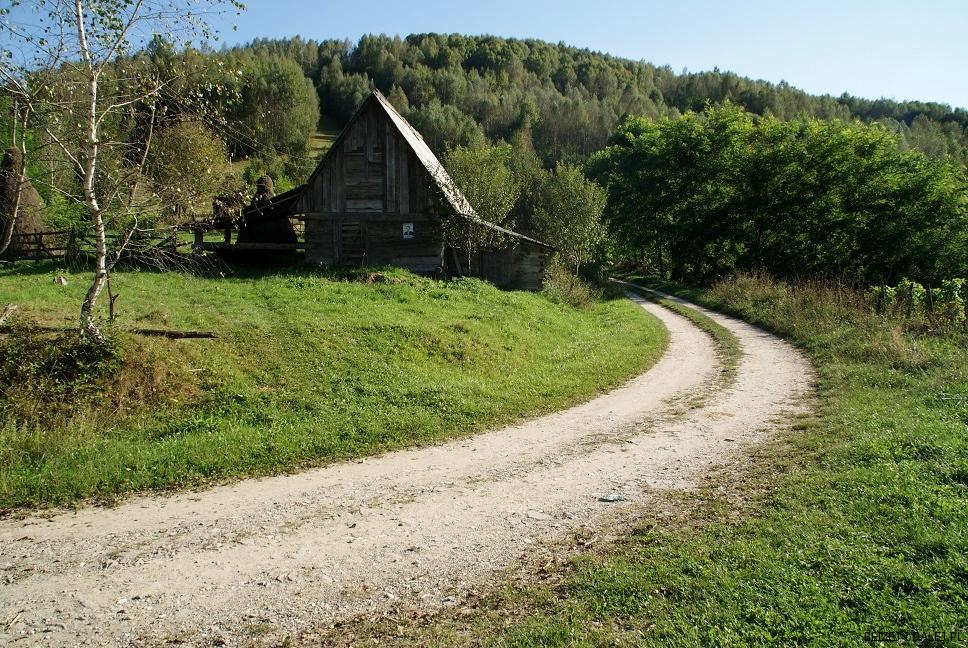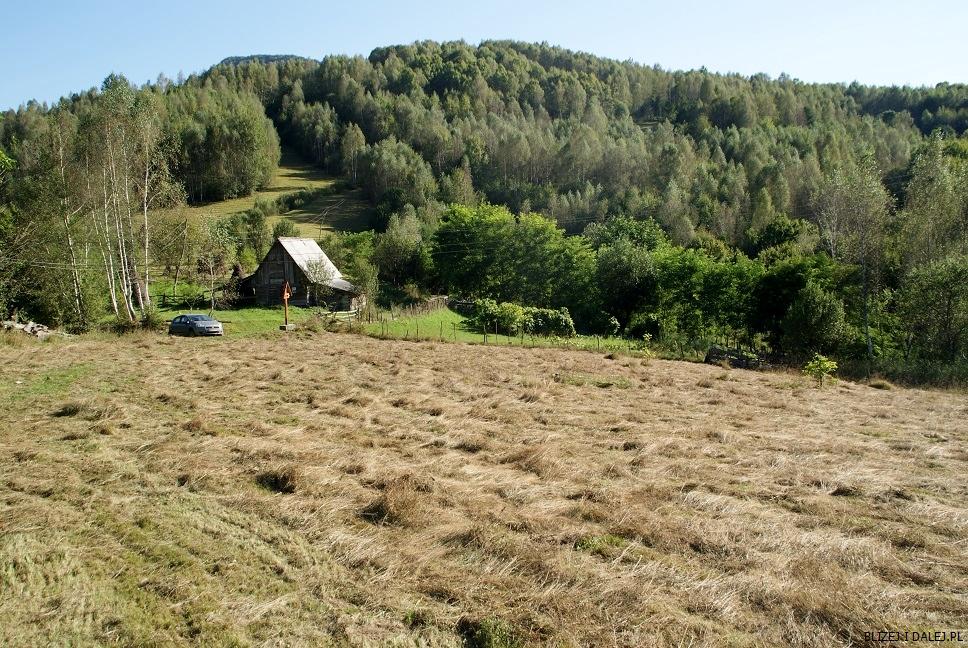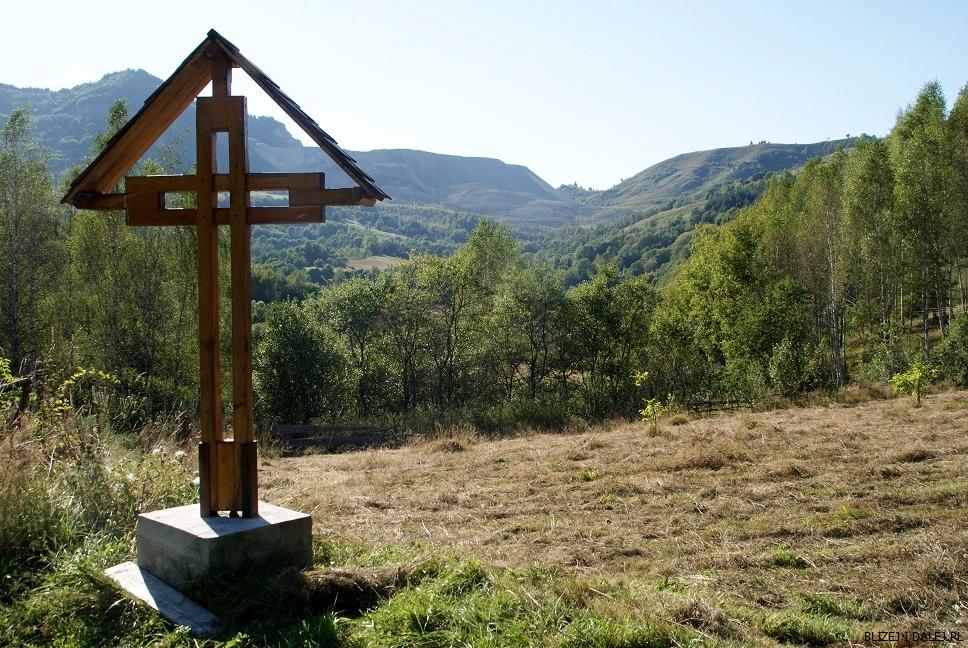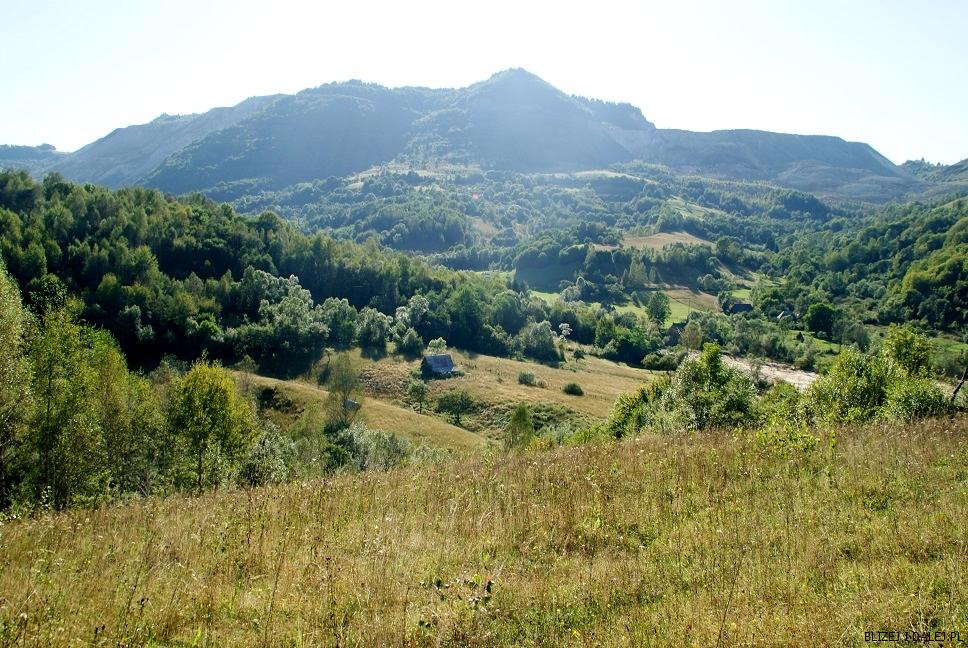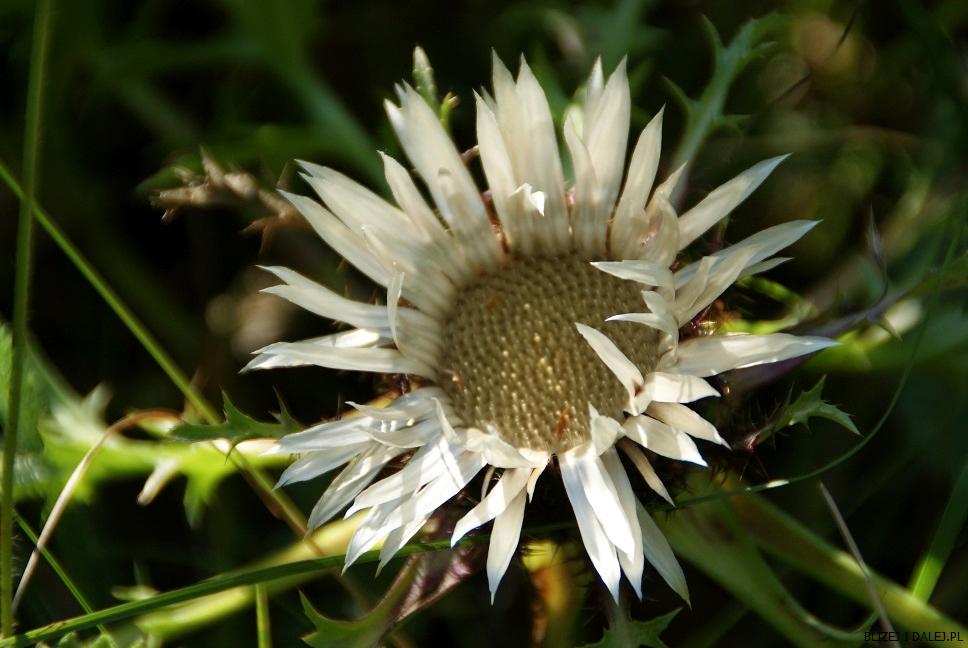 Naszym oczom ukazuje się czerwień jeziora, widzimy dachy kolejnych domów i powolną agonię wszystkiego co przykrywa ta toksyczna maź i kolorowa pseudo woda…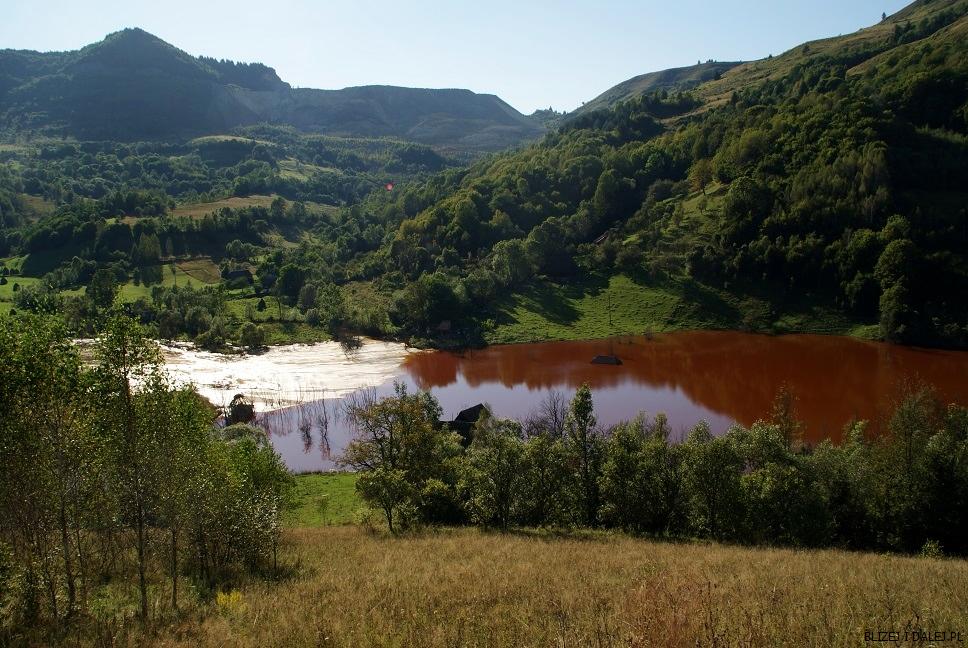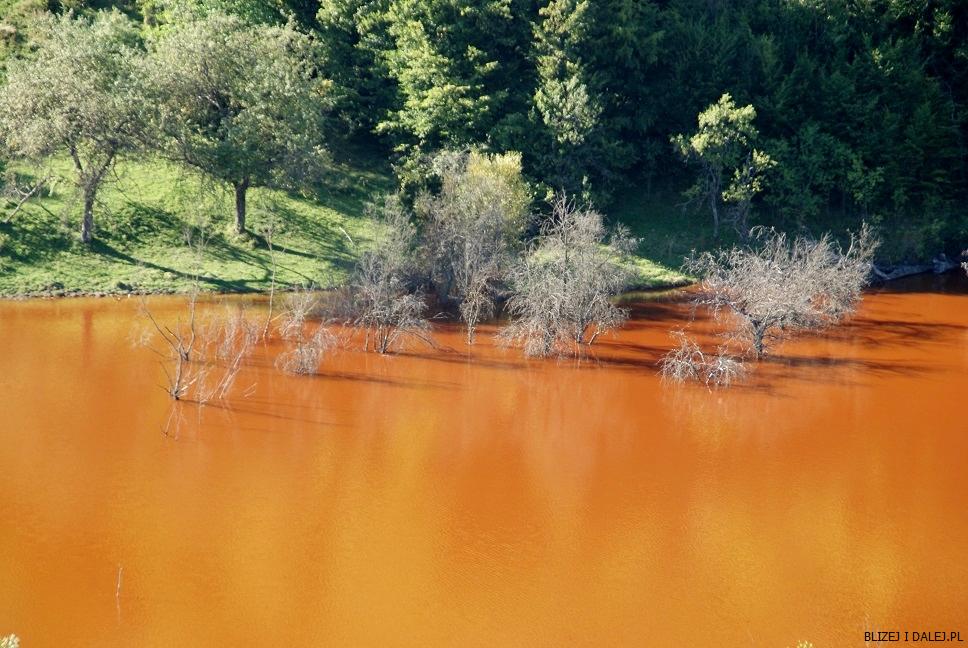 Totalne nie do wiary, że to się dzieje naprawdę – jesteśmy w końcu w Rumunii, czyli w Unii Europejskiej a tu tyka istna bomba ekologiczna… Toksyczne jezioro nad którym jakby nigdy nic toczy się życie – zwierzęta skubią toksyczną trawę, ludzie oddychają niewiadomą ilością składników chemicznych w powietrzu i jakby nic się nie stało, starają się żyć w miarę normalnie. Tylko czy to wszystko jest naprawdę normalne?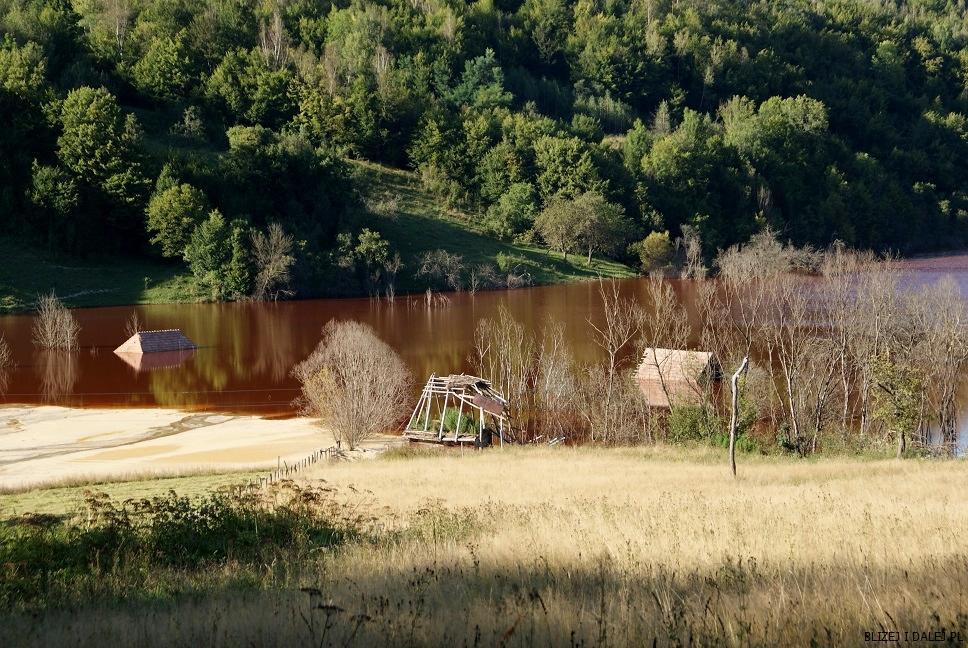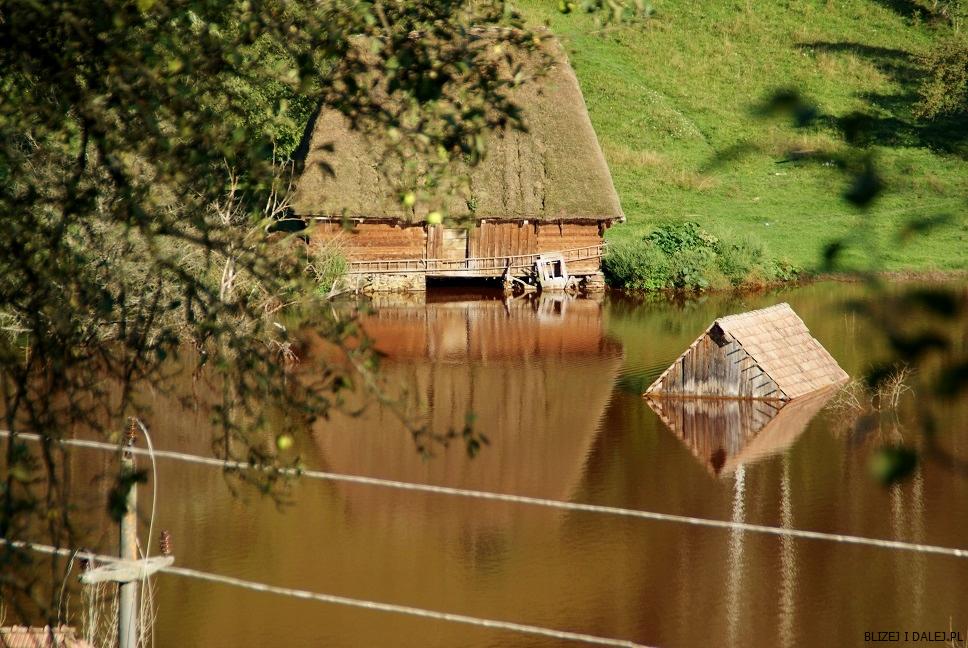 Geamana jest tematem tabu dla okolicznych mieszkańców, panuje wśród nich swoista zmowa milczenia, więc nie ma co się chwalić że tam byliście lub też się wybieracie – w większości przypadków usłyszycie krótkie hasło "aaa, tak" albo "taaa, toksyczne jezioro" a następnie gładkie przejście do zupełnie innego tematu…
Podsumowując, dziwne to miejsce i dziwni ludzie wokół… jedno, jedyne miejsce w Rumunii gdzie czuliśmy się jak intruz, który wchodzi tam gdzie nikt go nie chce… Nikt nie chce o tym miejscu mówić i w sumie nie ma się co dziwić, w końcu strach tu mieszkać i wstyd, że takie miejsce dalej istnieje…
Smutne i przygnębiające wrażenie pozostawia po sobie Geamana, a jednak jest tak odmienne, że wręcz odpychająco – przyciągające – sama już nie wiem co o nim myśleć…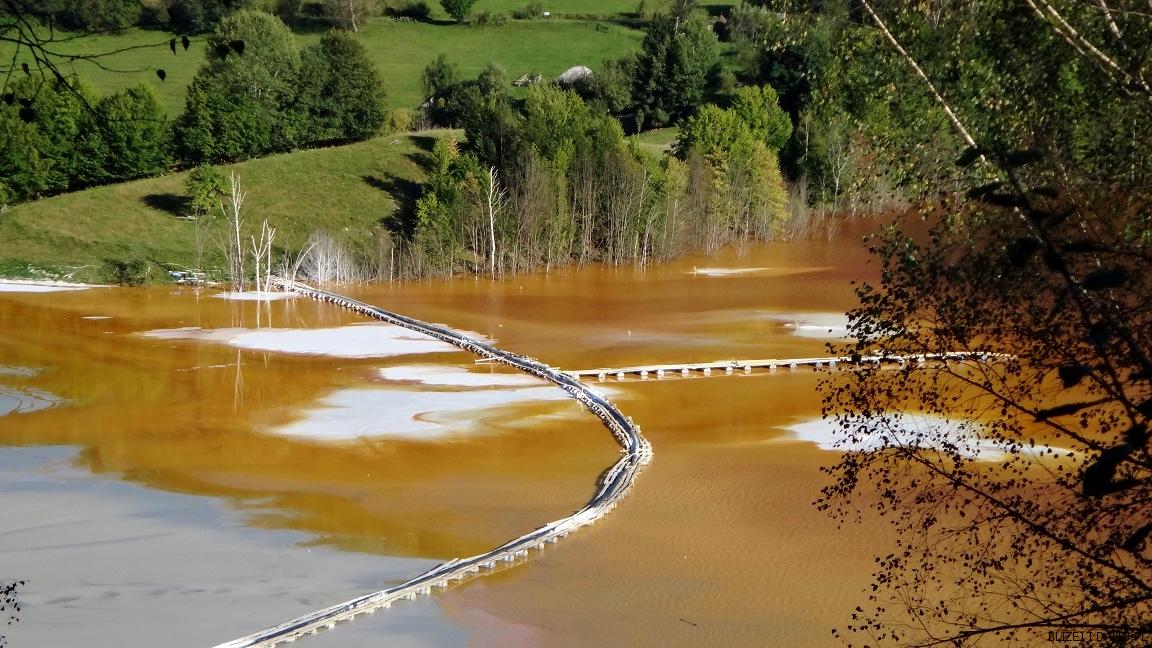 ---
You might also like