Sinaia to miasto leżące u stóp gór Bucegi, pełniące rolę dobrze zorganizowanego kurortu turystycznego. Główną i niezaprzeczalną atrakcją miasta jest pałac Peles, czyli letnia rezydencja rumuńskich monarchów. Pałac jest pięknie usytuowany, w samym środku parku z którego rozciąga się świetna panorama na góry. Sam pałac zachwyca a przepych z jakim został wykończony oszołamia – bogato zdobione sale, ornamenty, pamiątki… warto poświęcić czas i z cierpliwością stanąć w kolejce po bilet aby wejść do środka :) W bliskiej odległości od pałacu, mieści się kolejna atrakcja zamek Pelisor Castle.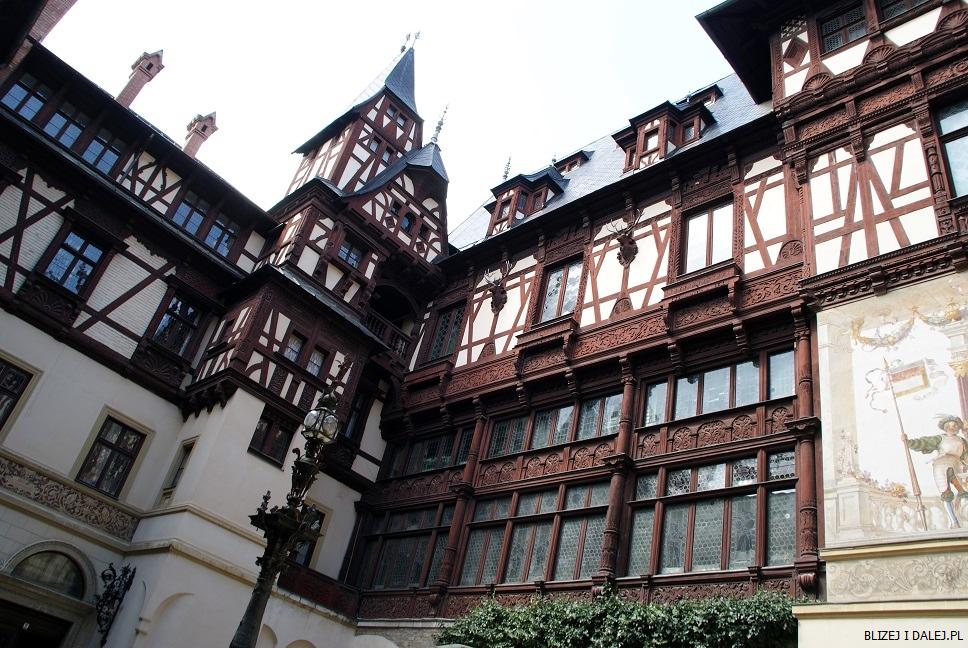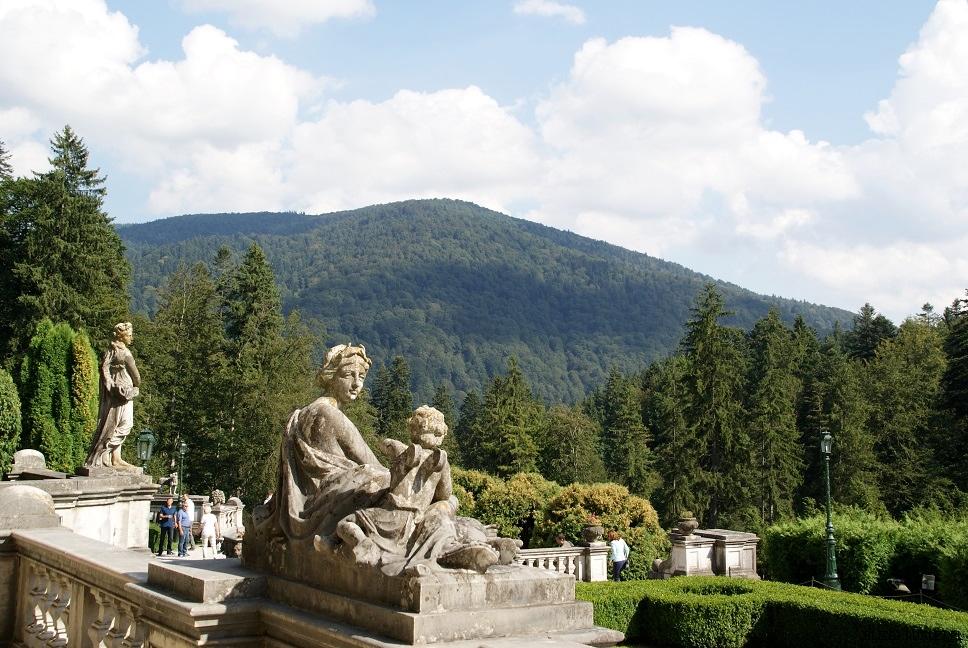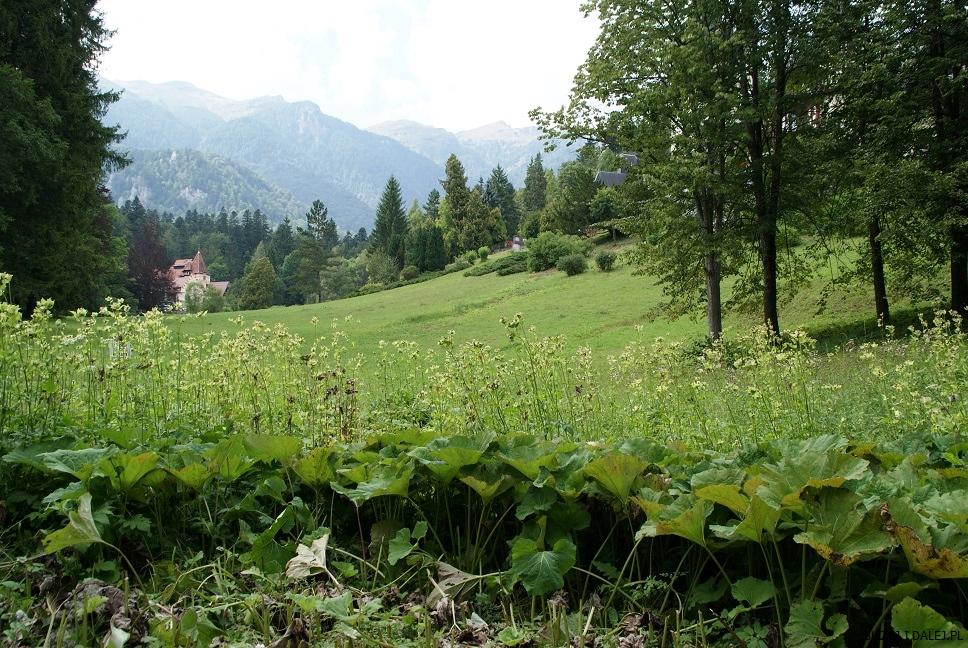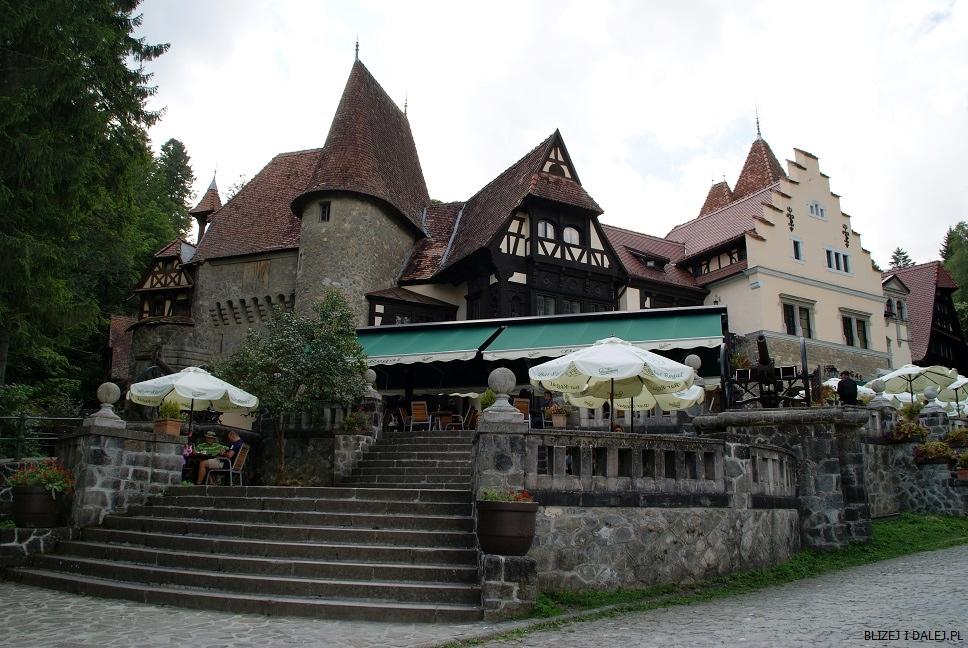 Samo miasteczko nas nie zachwyciło, niewiele jest w nim do zobaczenia poza samym pałacem – fajne wrażenie robią góry dominujące nad miastem. A poza tym, to mnóstwo ludzi, korek ciągnący się przez całe miasto i na każdym rogu pizza, kebab lub jakiś inny fast-food. Spacerując po centrum uważnie rozglądaliśmy się w poszukiwaniu miejsca do jedzenia a mieliśmy "smaka" na tradycyjne, rumuńskie jedzenie – jak się okazało, nie było to łatwe zadanie…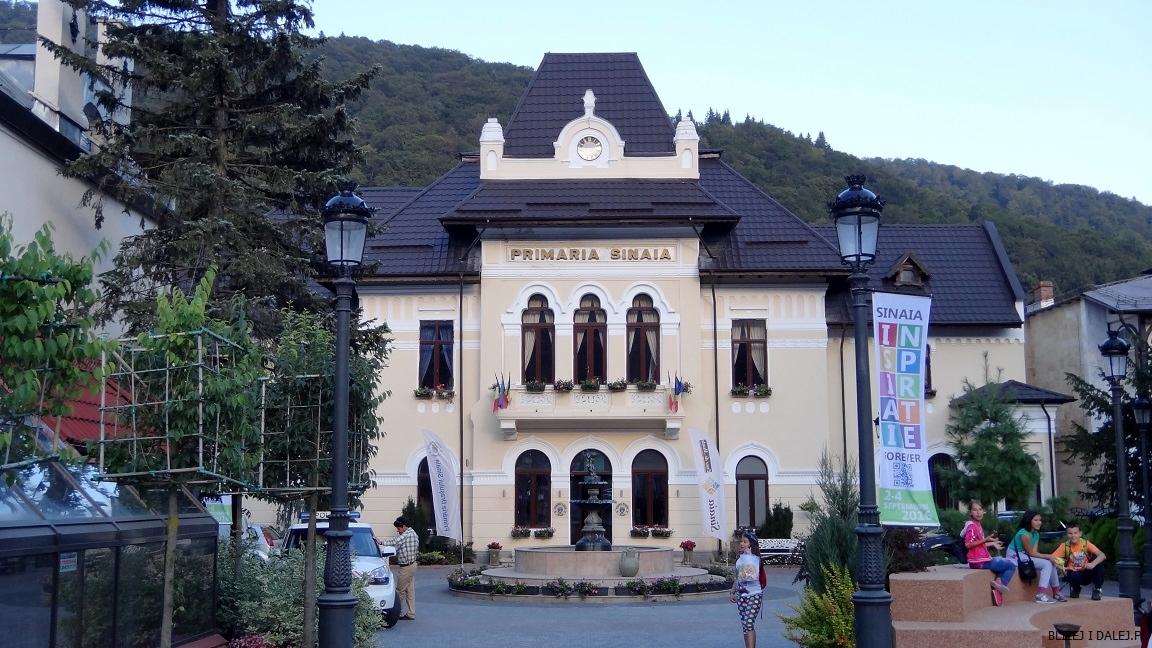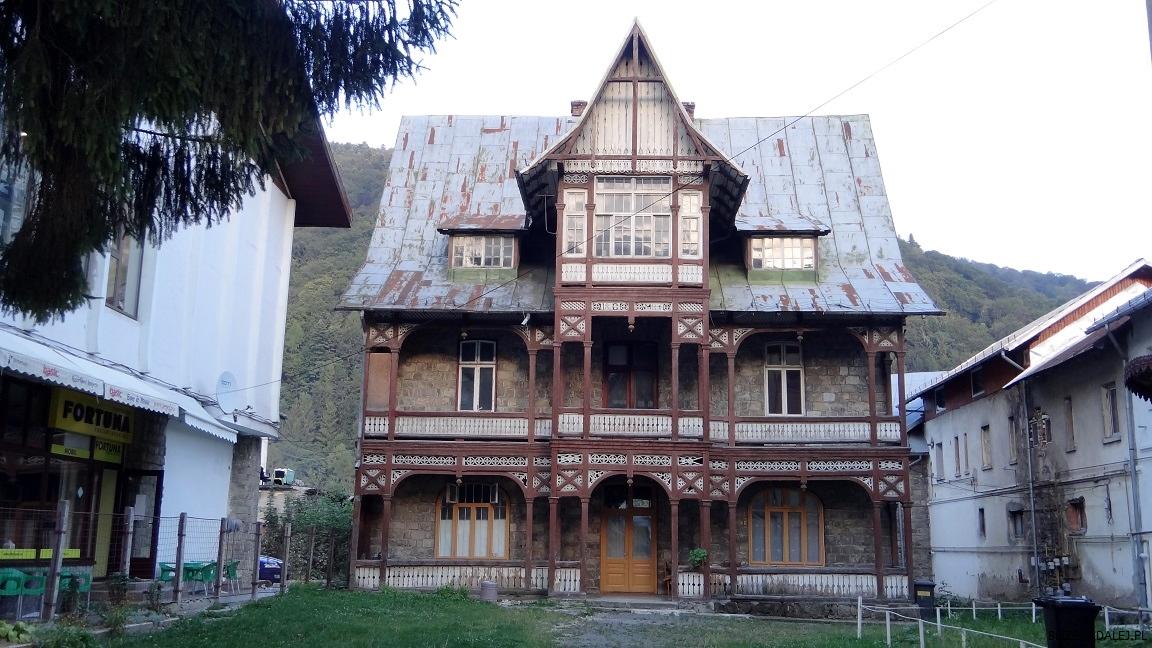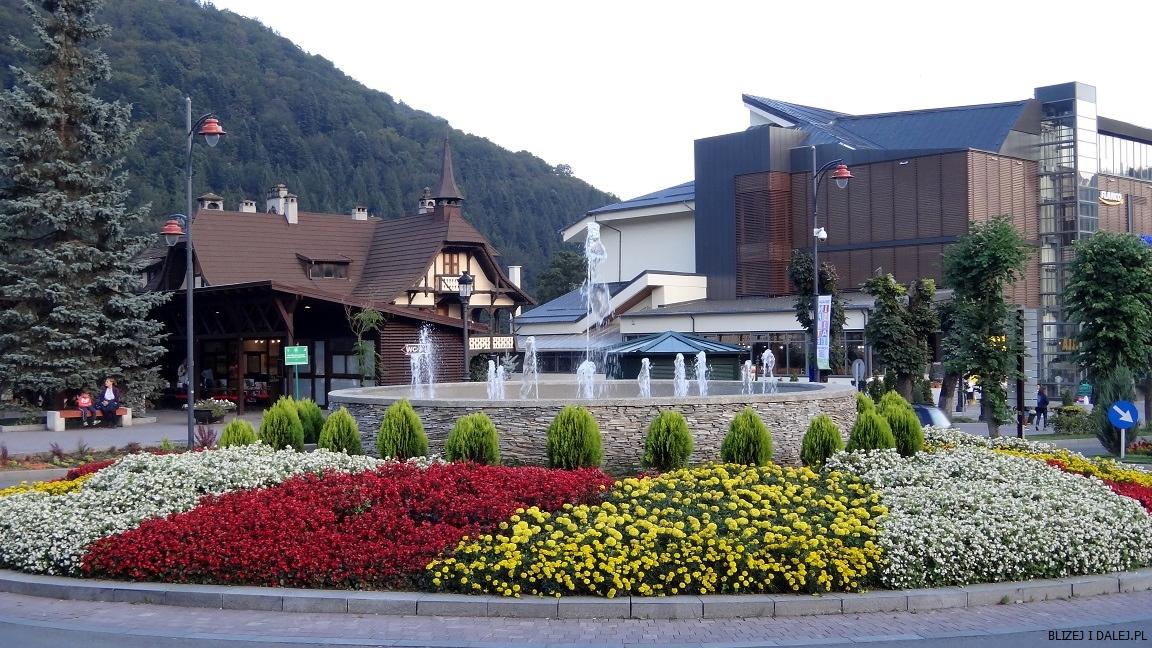 Gdy czuliśmy się zniechęceni i gotowi zjeść cokolwiek, wpadła nam w oko restauracja Crama Rina z tradycyjną kuchnią – troszkę drogo, ale wnętrze nas urzekło i postanowiliśmy spróbować. Zamówiliśmy sarmale, czyli takie "ala" gołąbki w liściach winogron, w których dosłownie się zakochałam – mogłabym je jeść codziennie :) Podane z kapustą zasmażaną, boczkiem i polentą oraz gulasz z jogurtowymi bułeczkami. A na deser papanasi, czyli serowe pączusie ze śmietaną i polewą wiśniową – pyszne! Jedzenie było ciekawe i bardzo smaczne, jedyna uwaga, to nieadekwatnie długi czas oczekiwania…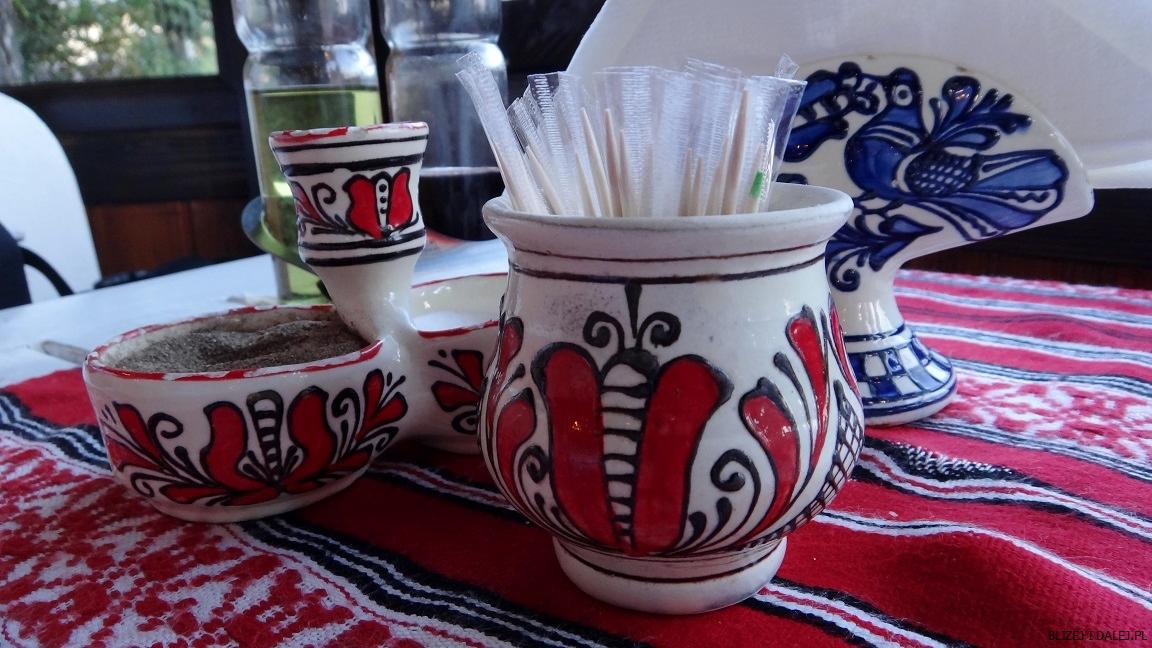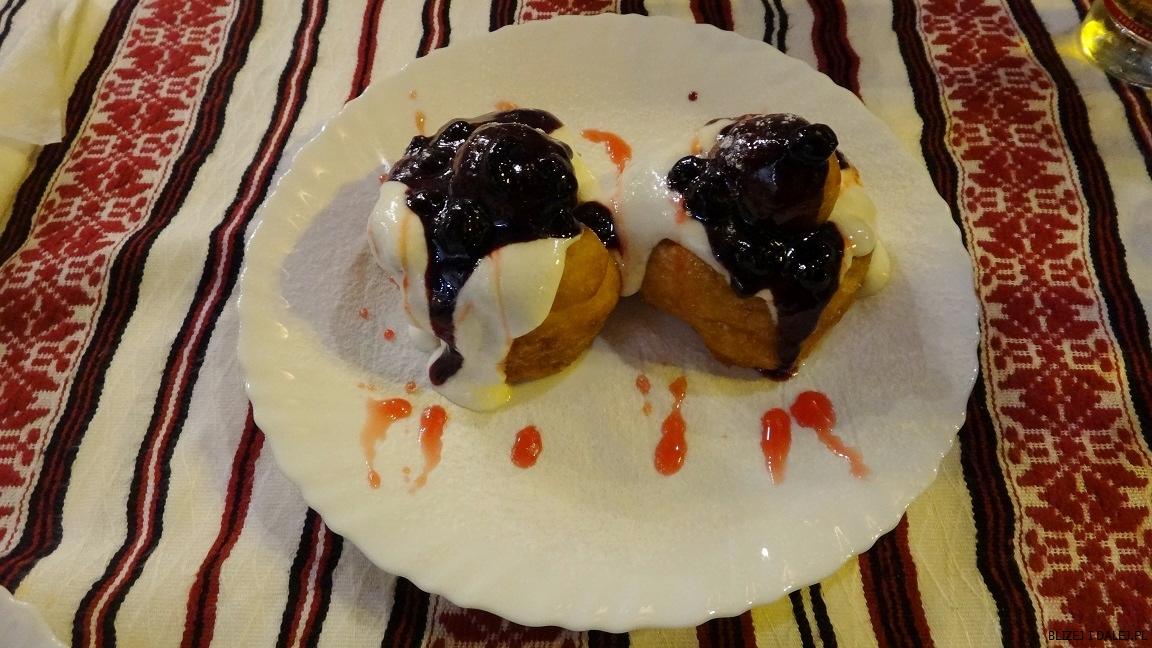 Co jeszcze można robić w Sinaia? Koniecznie trzeba wybrać się na trekking w góry! Gdyby pogoda nam dopisała pewnie i wspomnienie o tym miejscu nabrałoby kolorów ;) Deszcz i potężne wietrzysko unieruchomiło kolejkę linową Gondola Sinaia, która spragnionych wrażeń turystów zabiera na szczyt. A jak już się jest na szczycie, to można zobaczyć osławionego sfinxa, czyli kamienne twory geologiczne, które z odpowiedniej perspektywy przypominają sfinxa ;) Dodatkowo, można wybrać się do pobliskiego miasteczka Busteni i kolejką linową Busteni Cable Car wjechać na popularny trekking na Babele. Widoki, które rozciągają się ze szczytu na zdjęciach przeglądanych przez nas przez wyjazdem wyglądają świetnie, więc na żywo pewnie tylko lepiej… a tu kilka zdjęć, z samego miasteczka Busteni.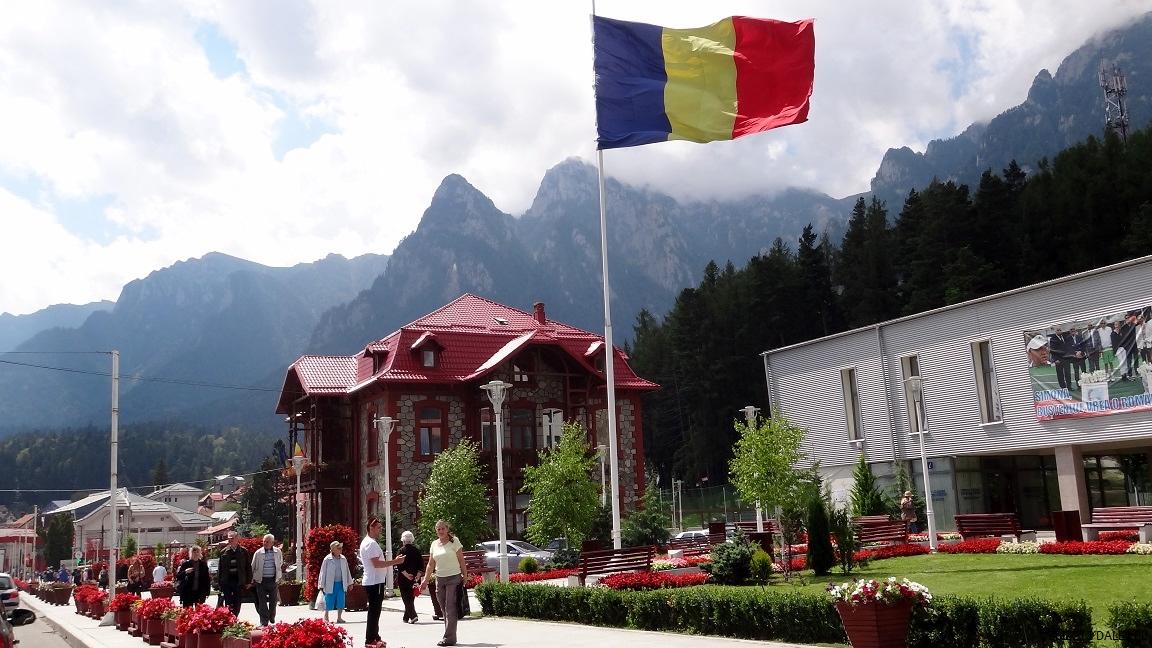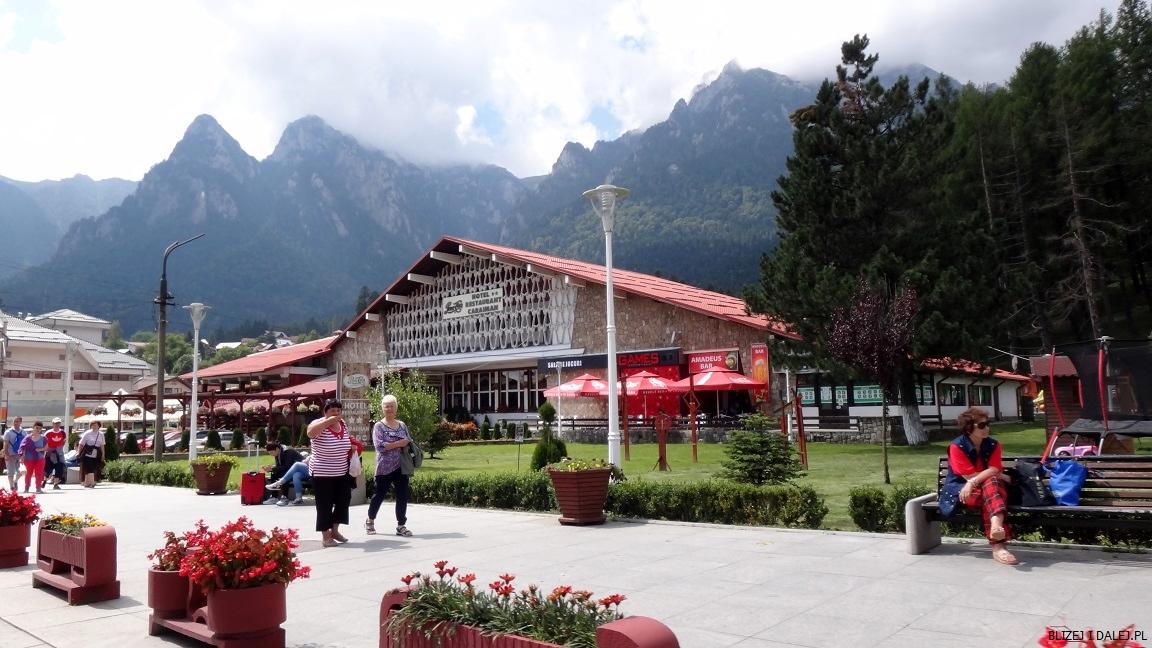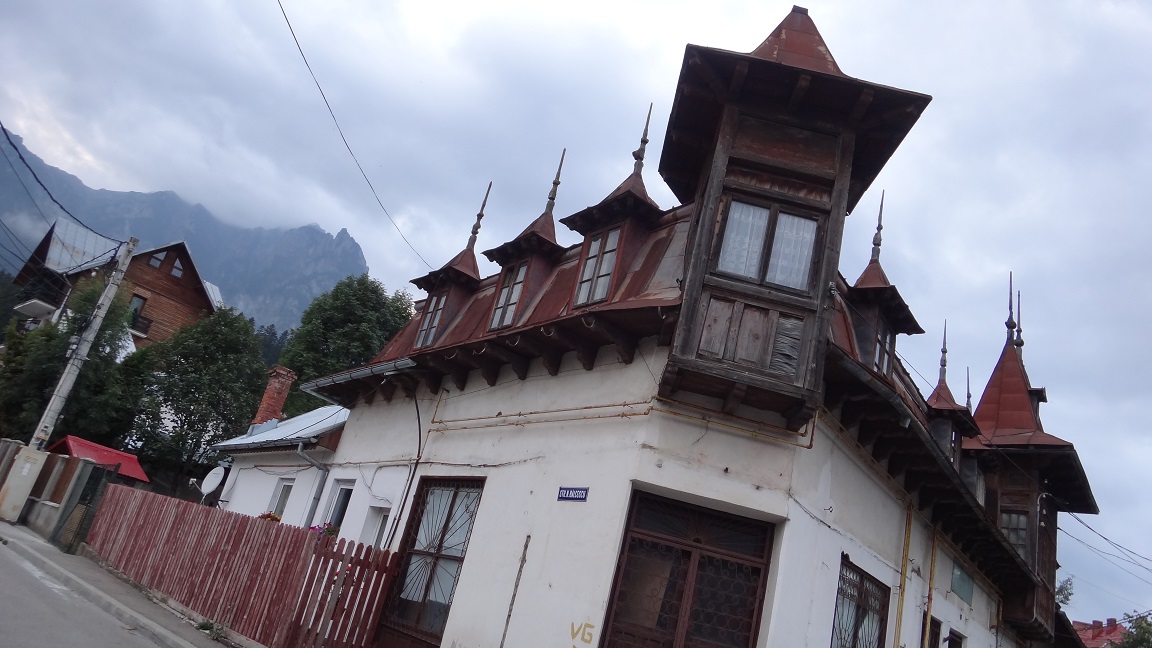 Zatrzymaliśmy się w eleganckim, czterogwiazdkowym hotelu "International", który znajduje się przy głównym deptaku, w bliskiej odległości od centrum miasta Sinaia. Dostaliśmy pokój z widokiem na miasto na 7 piętrze, wygodne łóżko, łazienka, ciepło i pyszne śniadanie – taki luksus po spaniu w namiocie to sama radość :)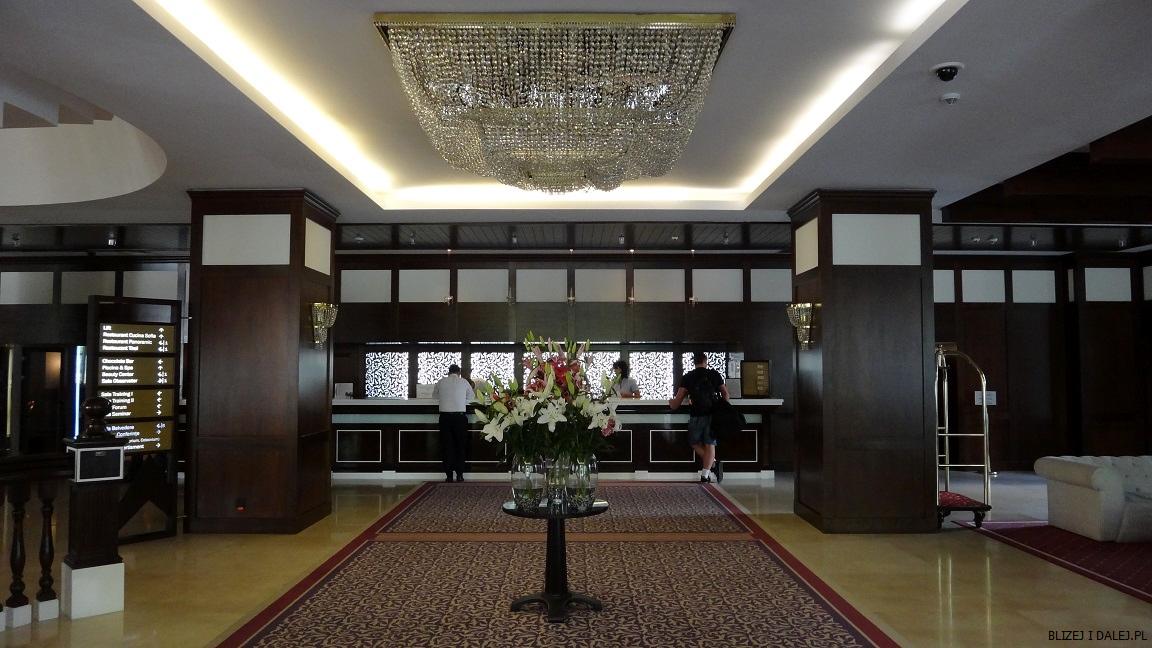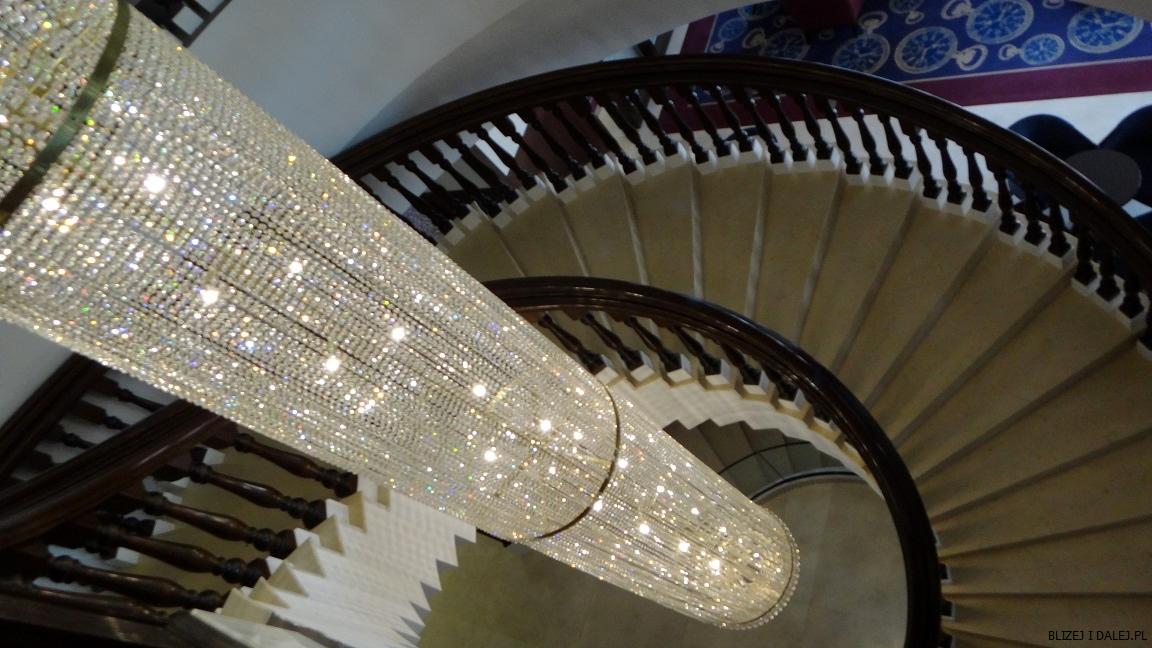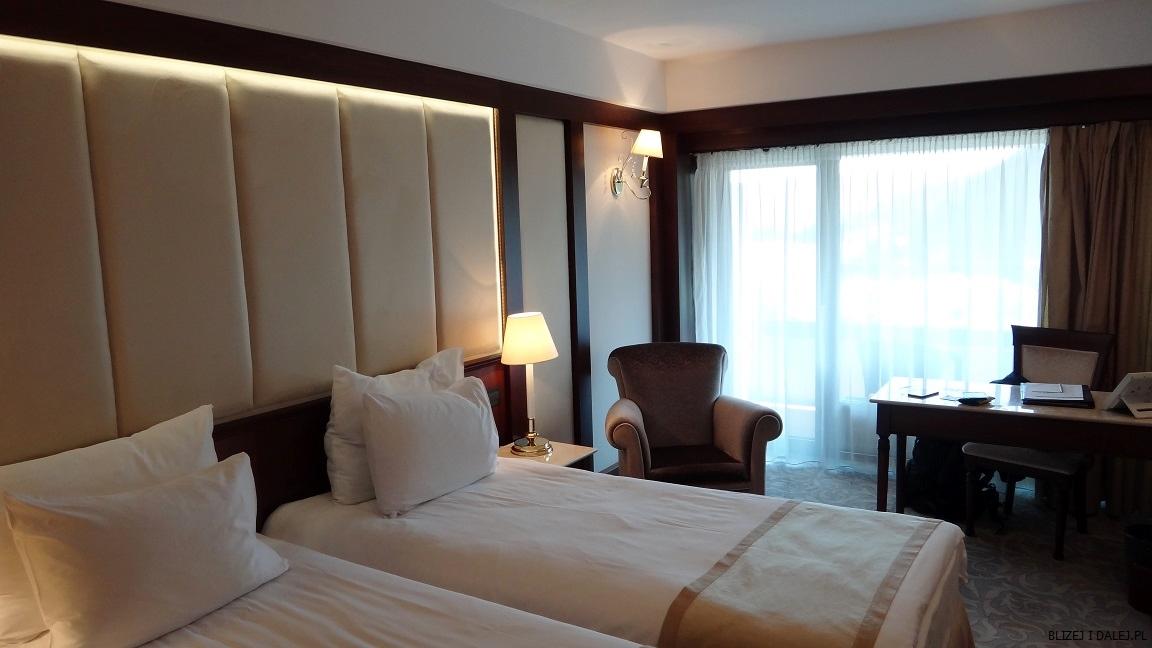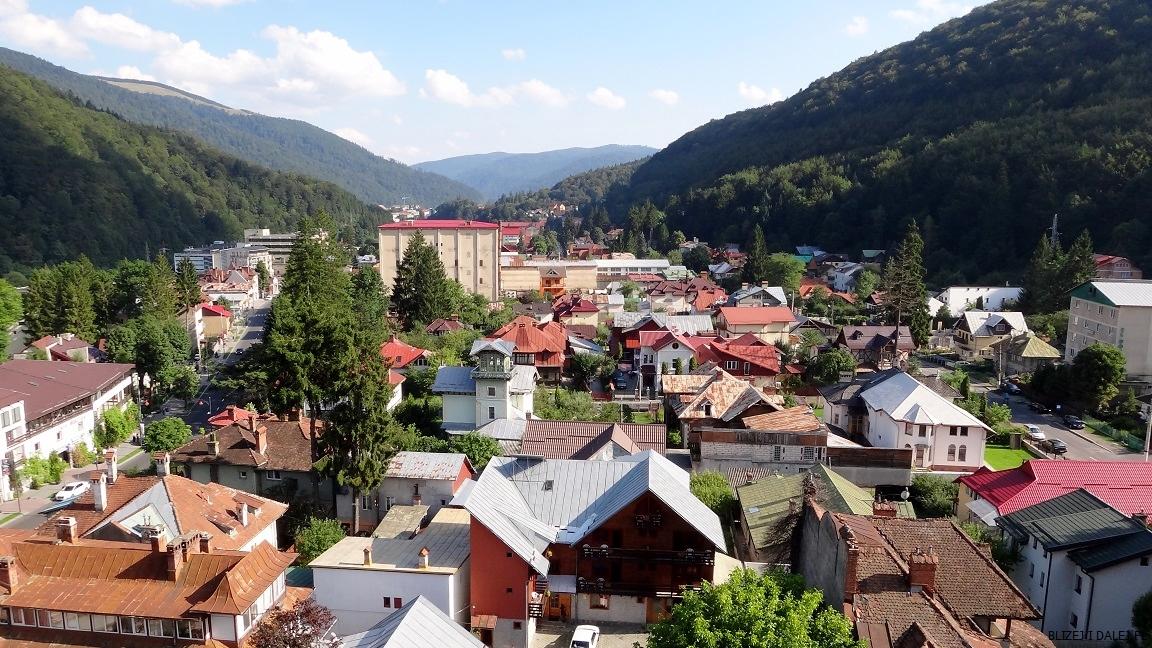 A jak nam się podobało w Synaia? Hmm, chyba nastawialiśmy się na coś więcej, na miasteczko z klimatem i atmosferą a okazało się, że to taki dość zwykły, turystyczny kurort… Najbardziej podobał nam się pałac, jest niezaprzeczalnie świetnym punktem programu! Poza tym hotel i restauracja czyli w sumie atrakcji na pół dnia i można jechać dalej… tak też zrobiliśmy. Jak tylko okazało się, że z gór nic nie będzie pojechaliśmy nad morze :) Jednak niedosyt pod względem nieodkrytych górskich szlaków pozostał…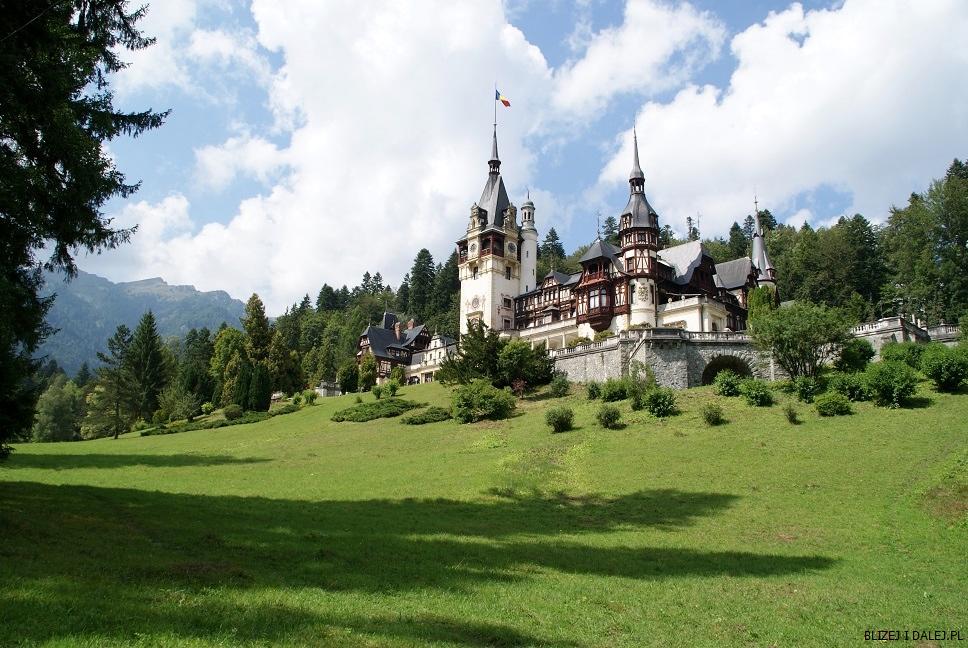 Dodatkowe informacje:
Pałac Peles – kilka opcji zwiedzania, podstawowy bilet ok. 20zł, zdjęcia za opłatą (nie pamiętam, ale drogo było)
Restauracja Crama Rani –  Bd. Carol I, Nr 8, Sinaia
Hotel International – Strada Avram Iancu 1, Sinaia – koszt noclegu: rezerwacja online ok. 200zł
Więcej artykułów o Rumunii (klik).
---
You might also like