W Pieninach w zeszłym roku witaliśmy nowy rok a w tym postanowiliśmy wybrać się na narty… zamieszanie związane z epidemią covid skutecznie przesunęło w czasie wypoczynek. Szczęśliwie trafiliśmy na świetnych ludzi, którzy bez problemu przełożyli nam wyjazd na bliżej nieokreśloną przyszłość :) Po dogadaniu szczegółów, w czerwcu zawitaliśmy ponownie na pienińskich szlakach!
Z uwagi na wyjazd z jeszcze bardzo młodym człowiekiem, nie nastawialiśmy się na zobaczenie "wszystkiego"… jednak nie bylibyśmy sobą gdybyśmy nie chcieli zobaczyć miejsc jeszcze przez nas nieodkrytych! Bo jak to tak? Być i nie zobaczyć?!? Nieee, nie z nami takie numery ;) Zapraszam na subiektywny przewodnik po pienińskich atrakcjach!
Trzy Korony to najwyższy i najbardziej znany szczyt w paśmie pienińskim, więc nie mogło go zabraknąć na naszej liście. Pojechaliśmy oczywiście we troje, więc dla najmłodszego w rodzinie to też było wyzwanie – co prawda jest jeszcze zdecydowanie za mały, żeby iść samodzielnie jednak wytrzymać w nosidełku tyle czasu to też jest coś :) Przyznam, że pakunek na plecach o wadze +/- 10kg czuć z każdym metrem coraz bardziej – pierwszy szczyt naszego malucha, pamiętna historia :)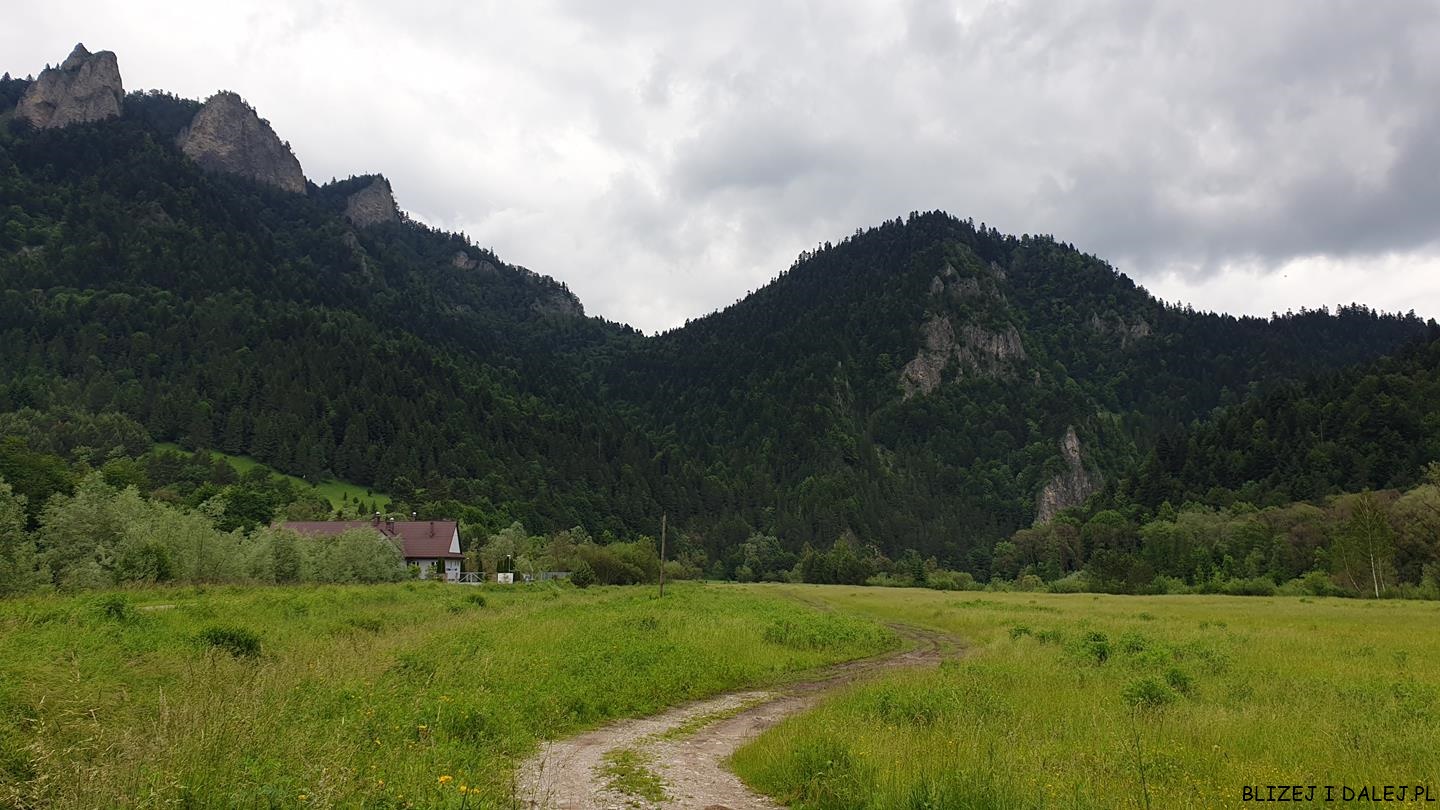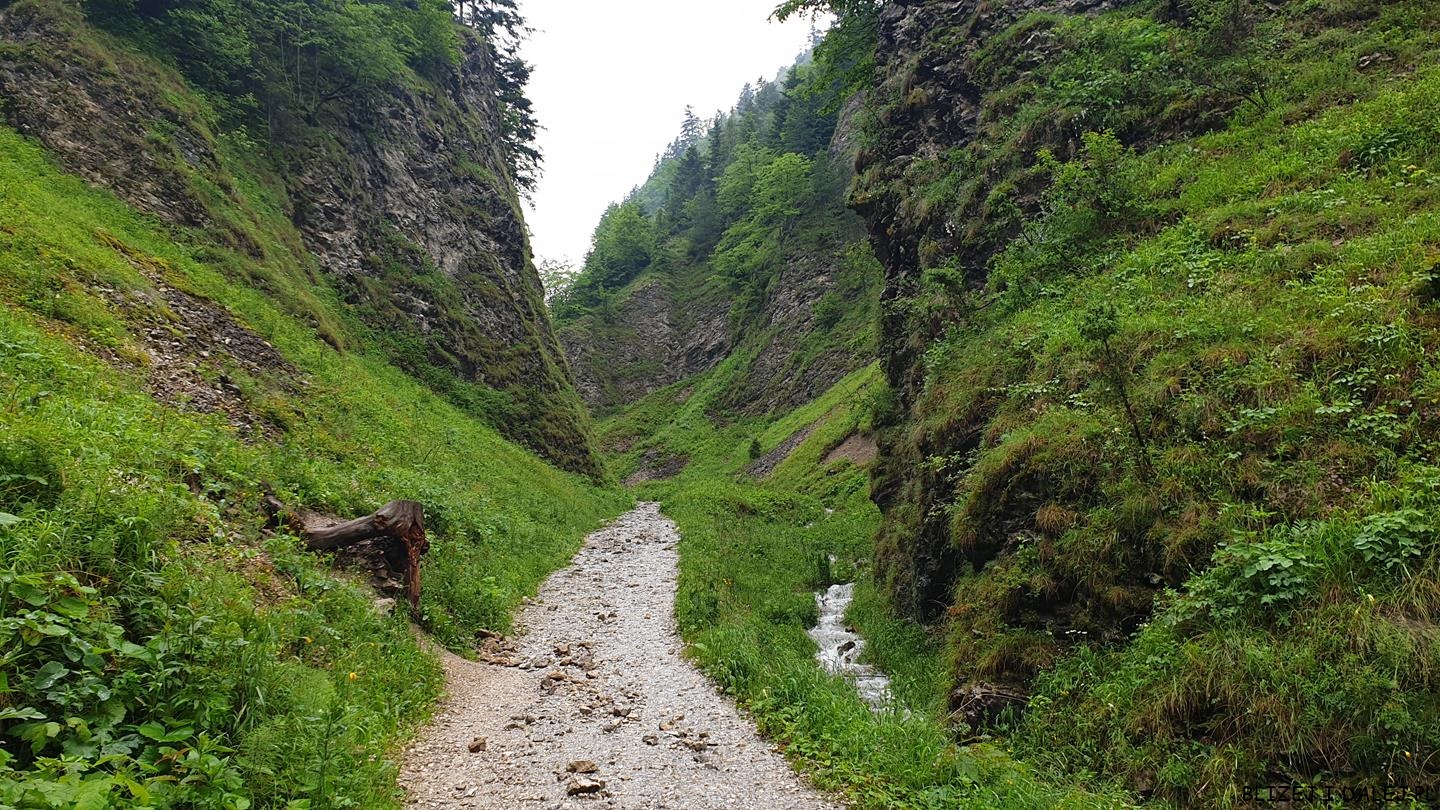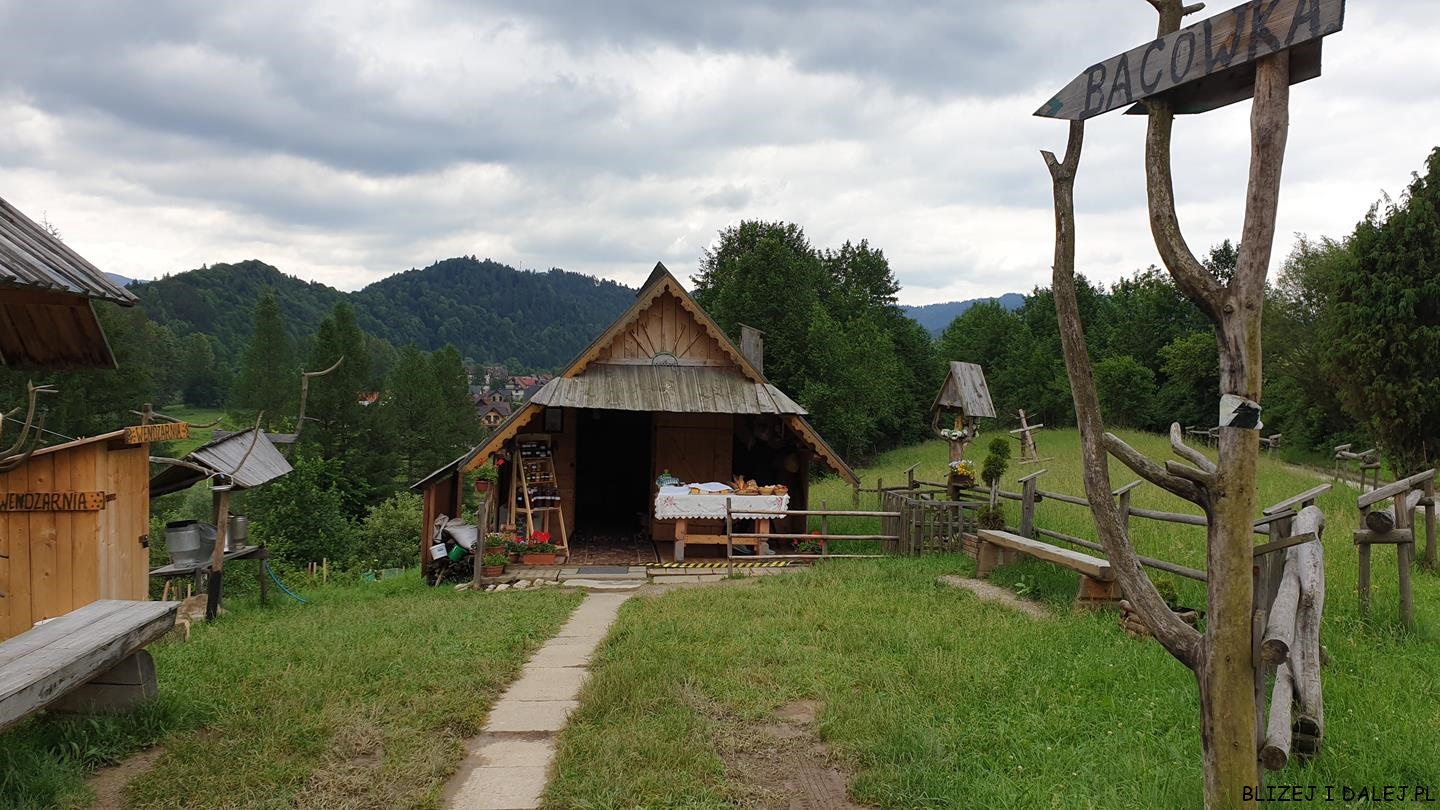 Wspinaliśmy się od strony schroniska PTTK w Sromowcach Niżnych i zdecydowanie możemy polecić tą ścieżkę – jeśli my z młodym człowiekiem daliśmy radę to i Ty sobie poradzisz :) Czas przejścia w dwie strony ok. 4h/6km. A widok z góry? Magiczny!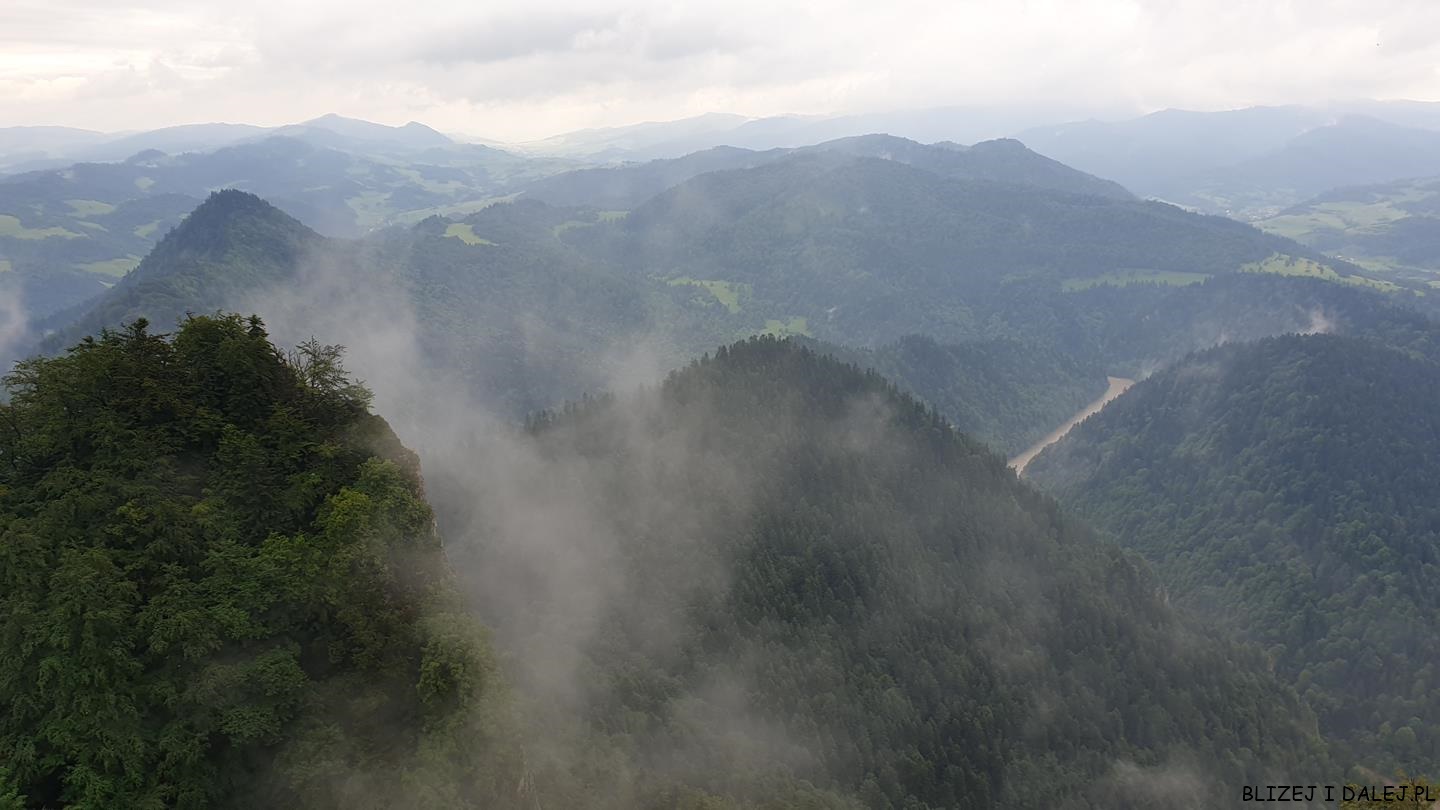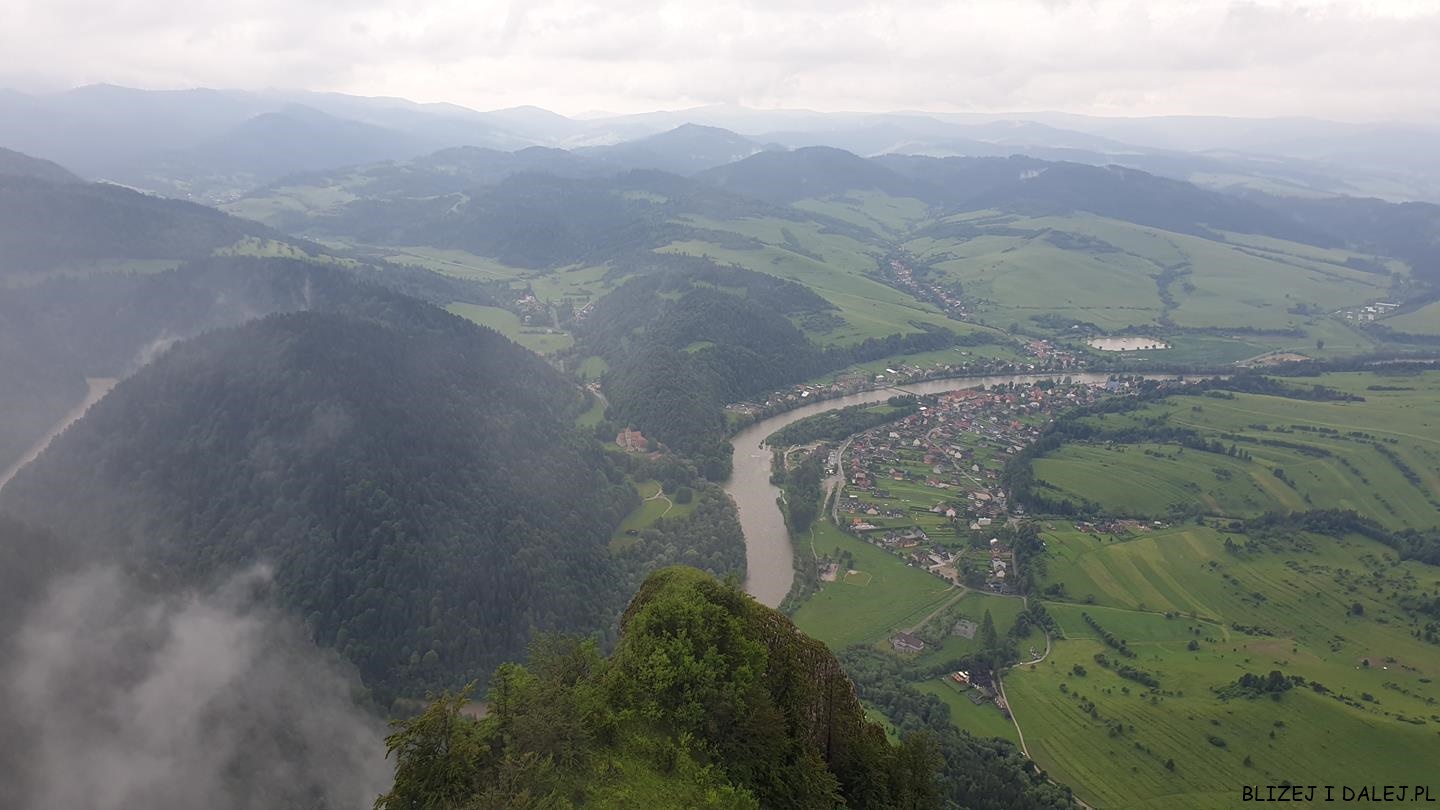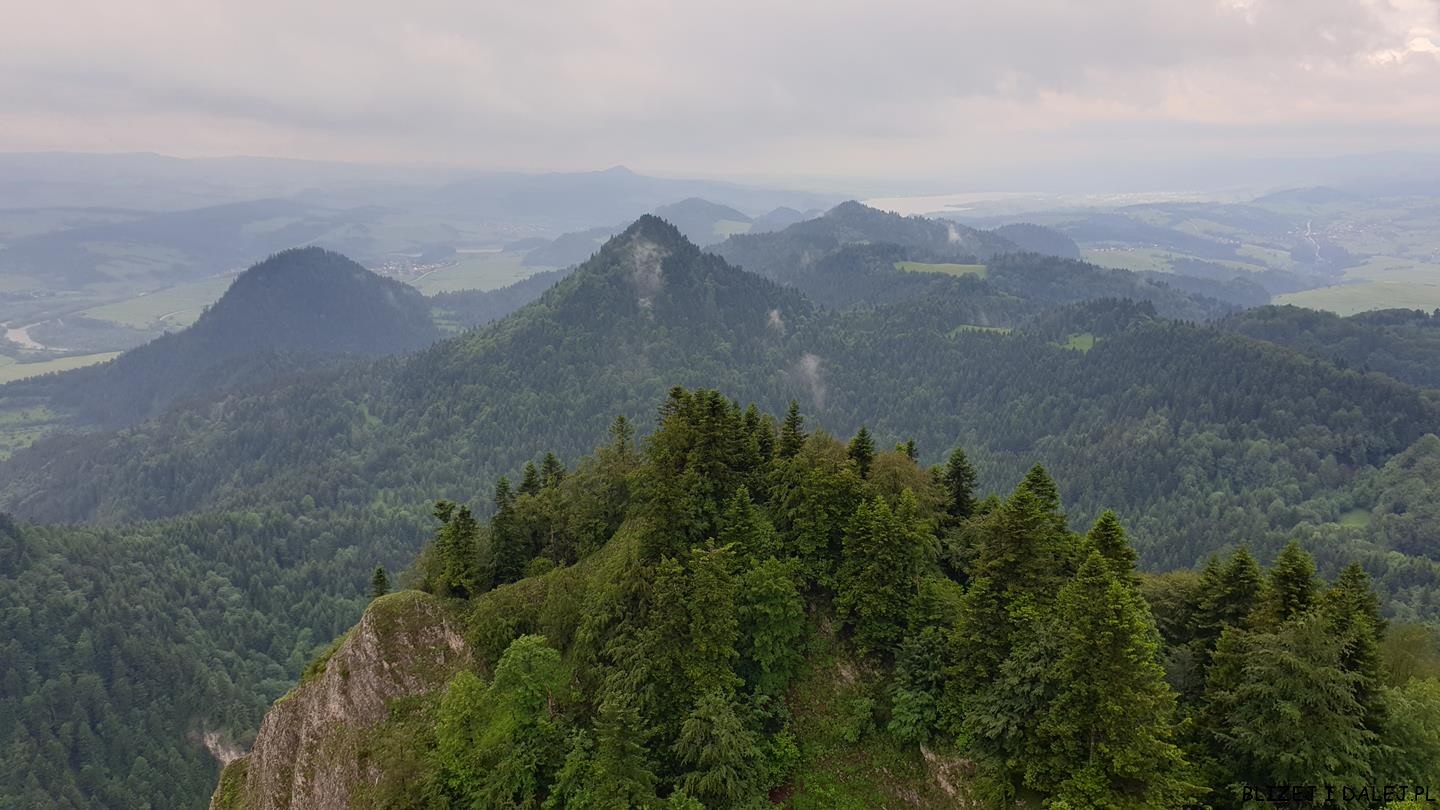 W schronisku PTTK w Sromowcach Niżnych karmią całkiem nieźle, jednak najważniejsze to okoliczności przyrody i widoki jakie rozciągają się z tarasu – sami zobaczcie, tam można siedzieć i siedzieć ;) Idealne miejsce na odpoczynek po wędrówce.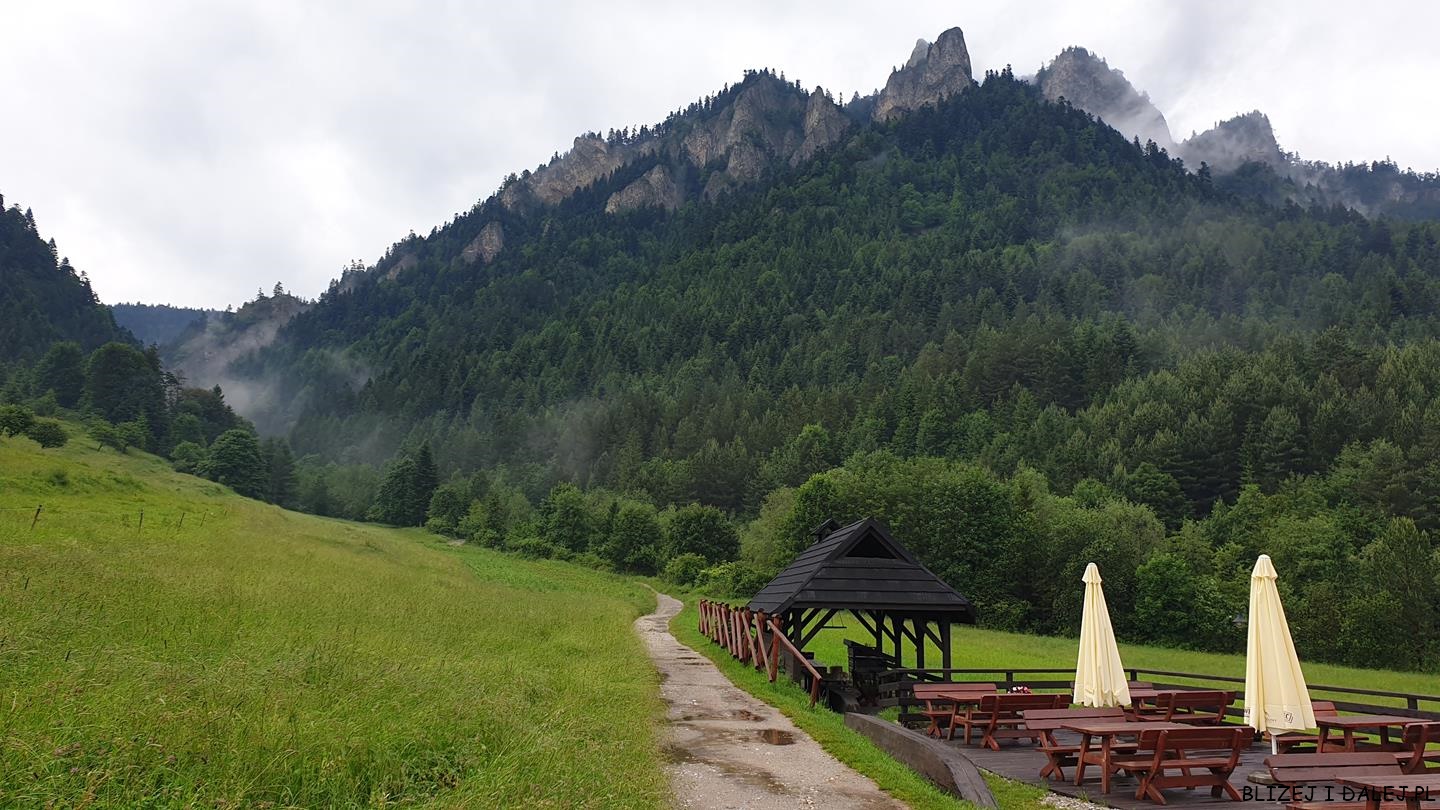 A jak już się jest w Sromowcach Niżnych to koniecznie trzeba się udać za granicę! Po drugiej stronie Dunajca znajduje się Czerwony Klasztor na Słowacji (tutaj więcej) do którego można się dostać suchą stopą po pieszym mostku przerzuconym przez rzekę. Z autem nie ma problemu, można zostawić obok mostu lub na zorganizowanych parkingach. Po kilkunastu minutach zwiedzaliśmy klasztor… do przejścia jest tylko kilometr i to po płaskim ;)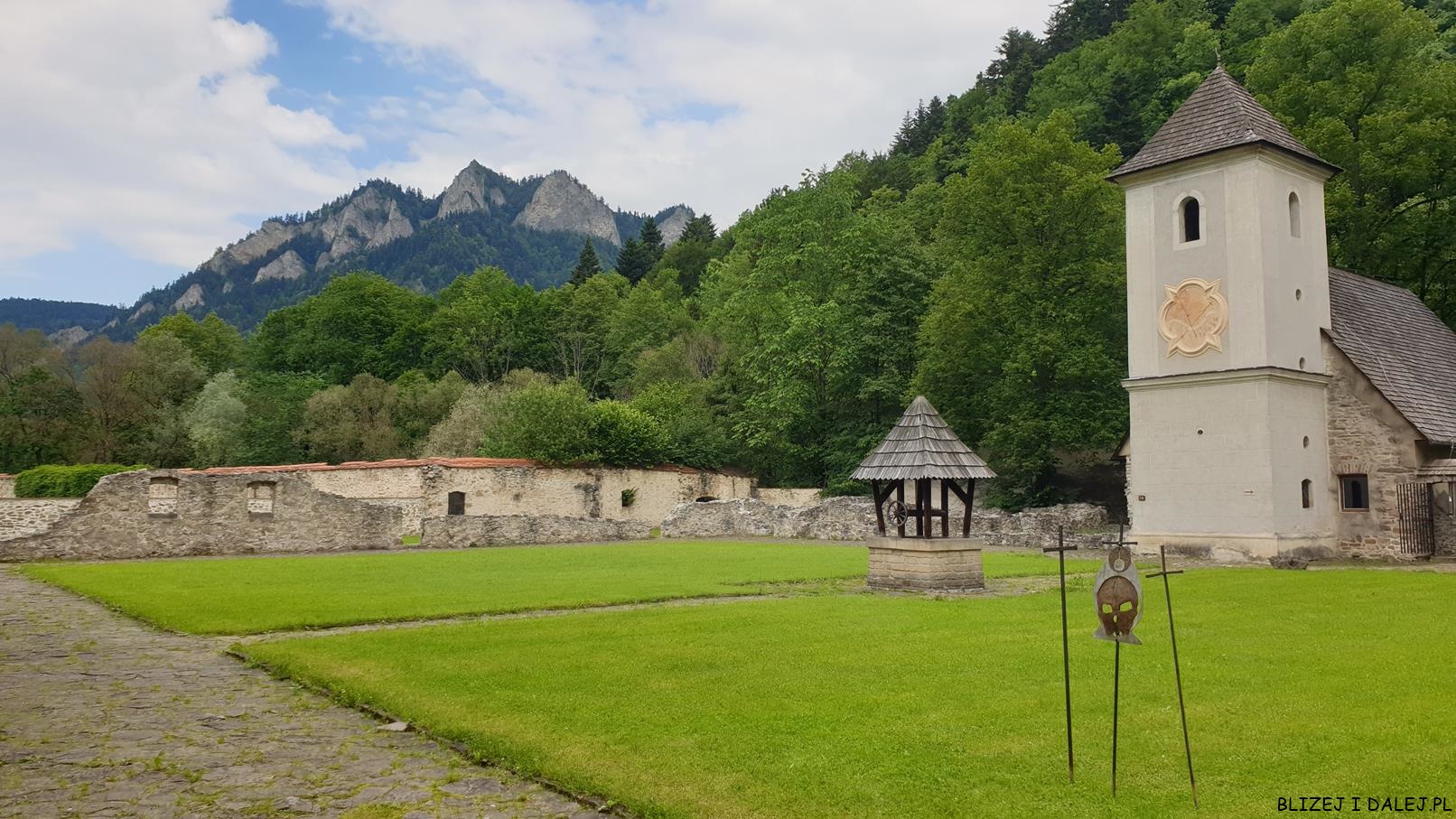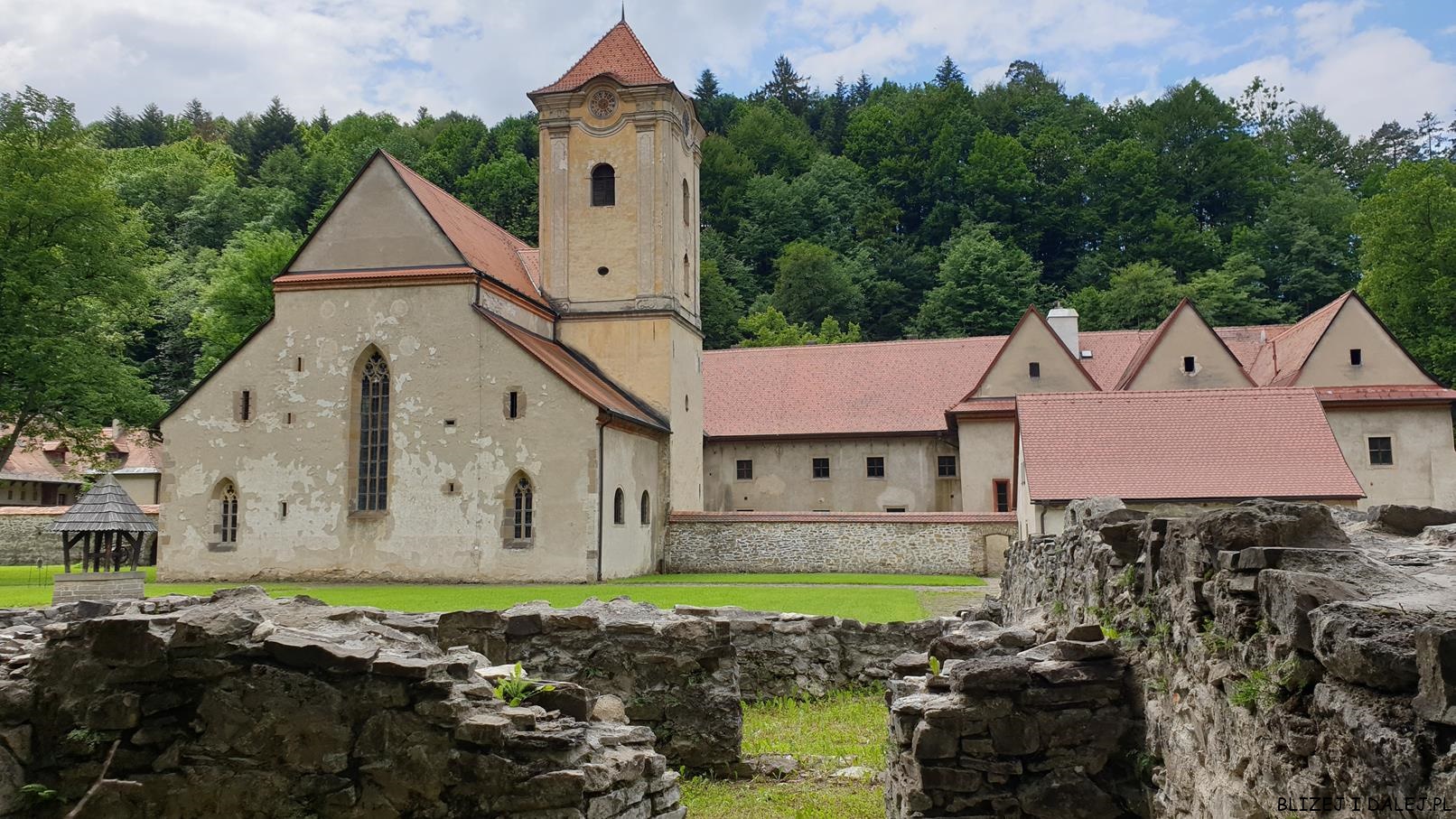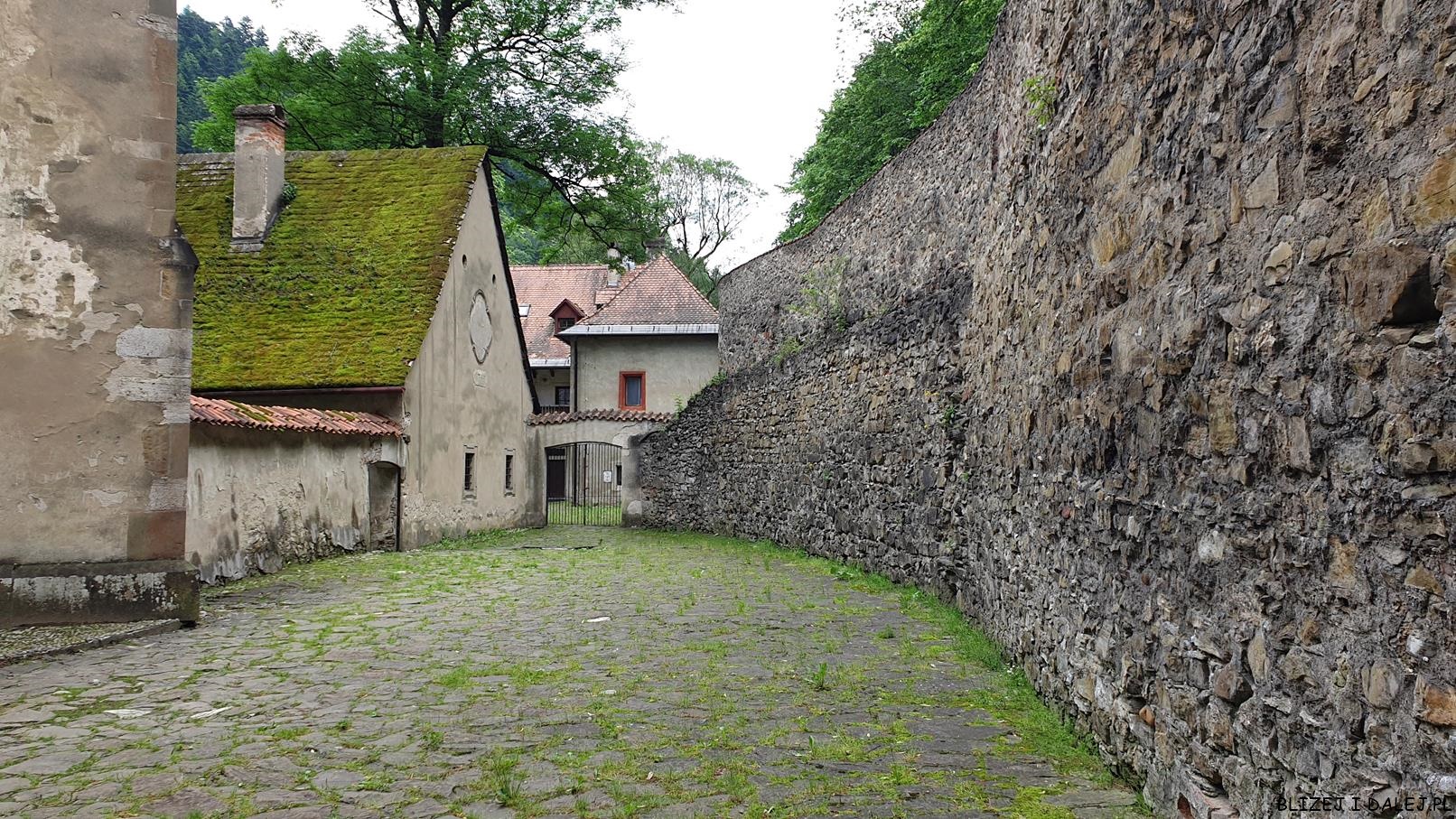 Sokolica to drugi najwyższy i najczęściej odwiedzany szczyt w Pieninach. Nam także udało się wdrapać na Sokolicę z Krościenka nad Dunajcem – auto można zostawić praktycznie tuż pod szlakiem. Był to okres gwałtownych opadów i burz, więc Dunajec wyglądał bardzo złowrogo, a co za tym idzie przeprawa flisacka od strony Szczawnicy była niemożliwa…
Droga na Sokolicę pomimo tego że szybsza i krótsza niż na Trzy Korony to ostro daje się we znaki – prawie cały szlak się wspinasz ;) Czas przejścia w dwie strony to około 2h/5km, a wejście na sam szczyt to wdrapywanie się prawie pionowo po skałach… za to widok roztaczający się ze szczytu wynagradza wspinaczkę :)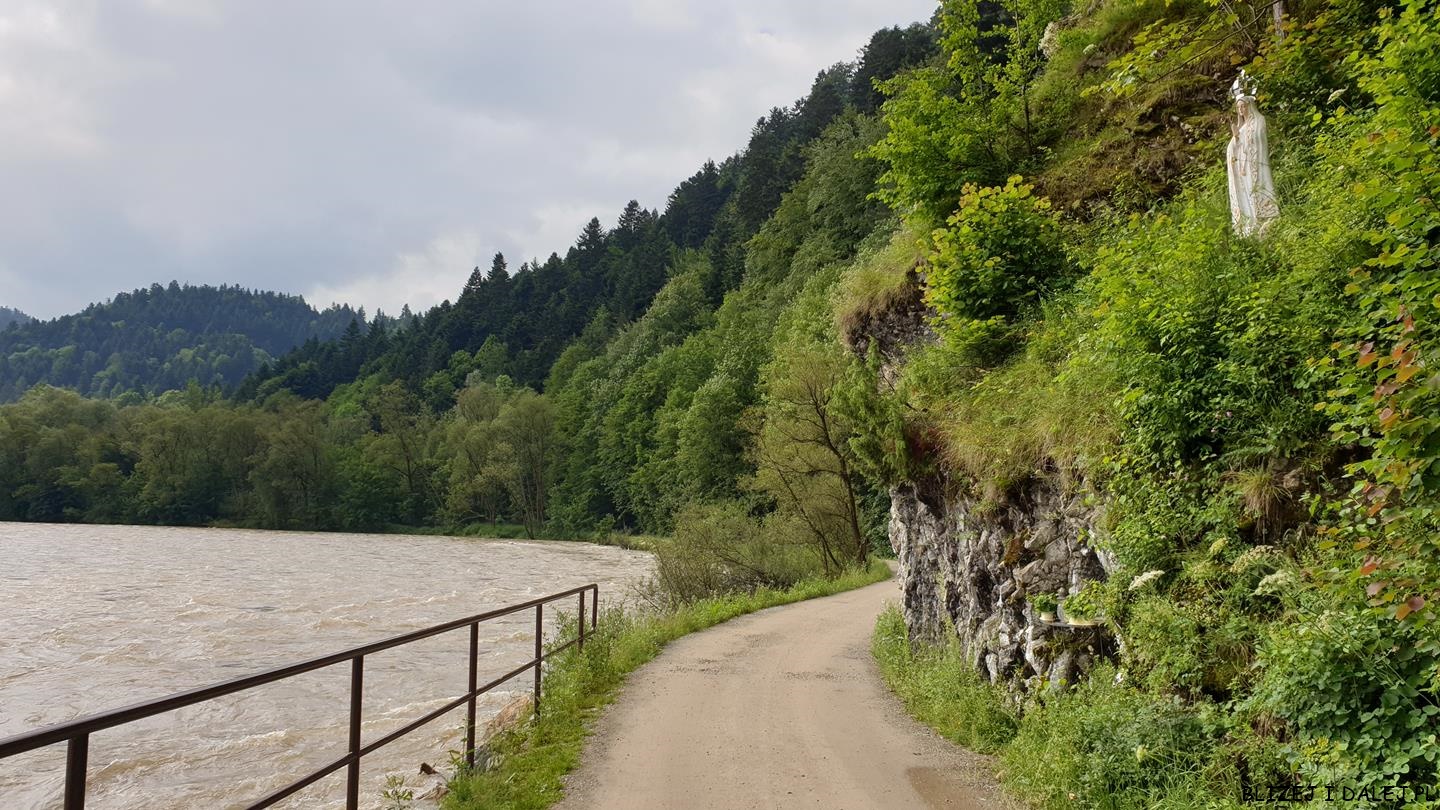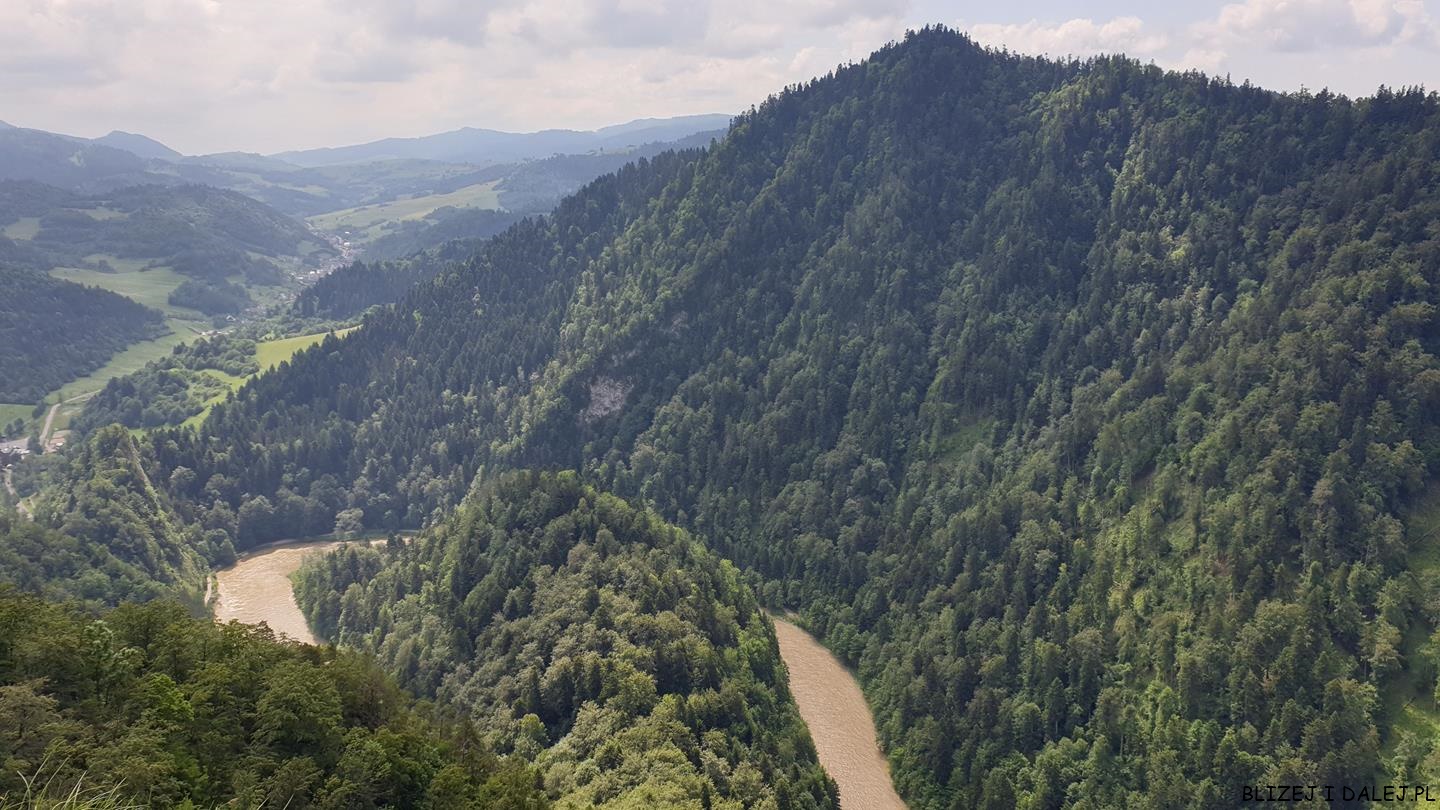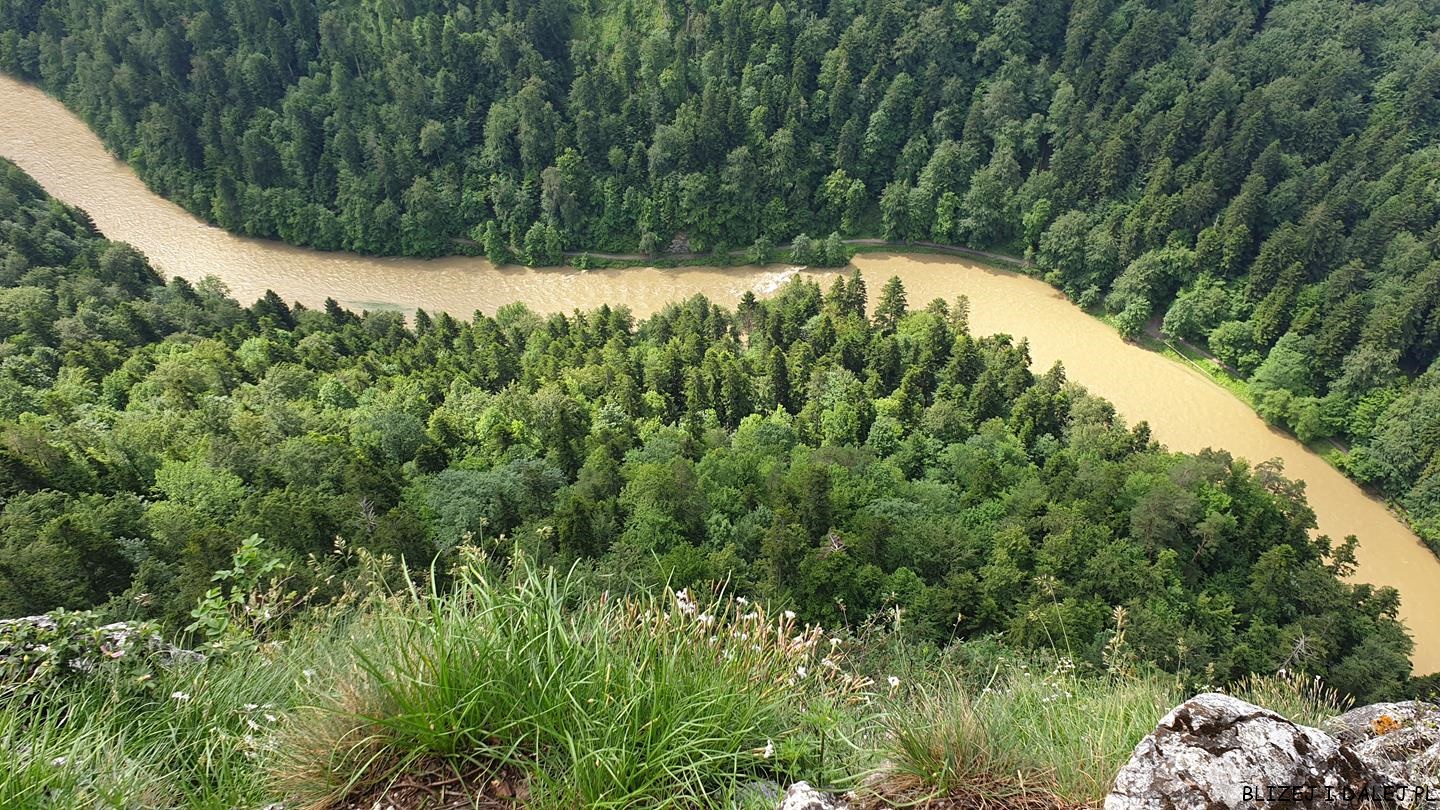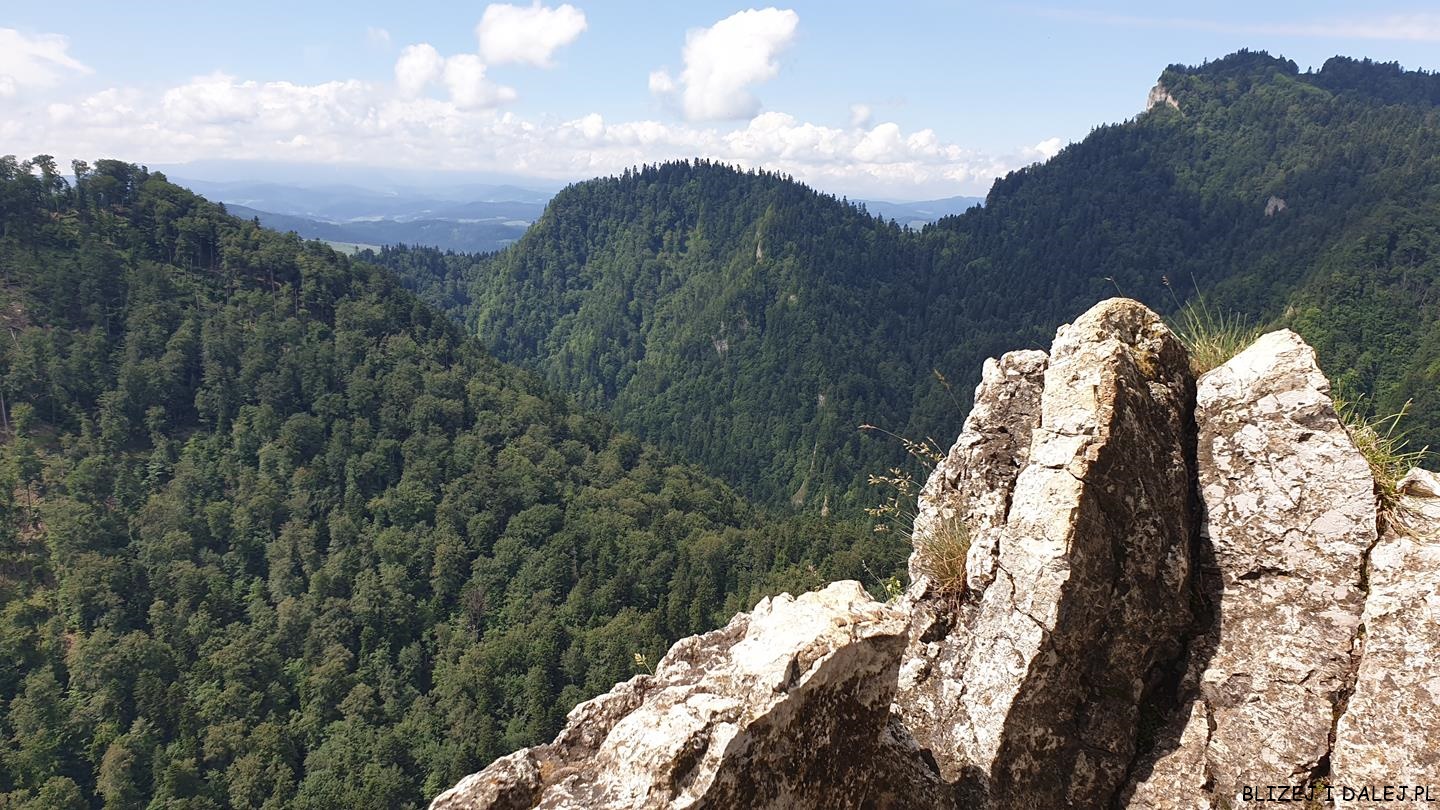 I tekst, który absolutnie uwielbiam na szlaku… daleko jeszcze?!? Oczywiście od tych co się wdrapują ledwo łapiąc oddech ;)
Wąwóz Homole – za pierwszym razem ośnieżony i oblodzony, tym razem tonący w zieleni :) Mostki, kładki, schody i dużo wody to takie pierwsze skojarzenie…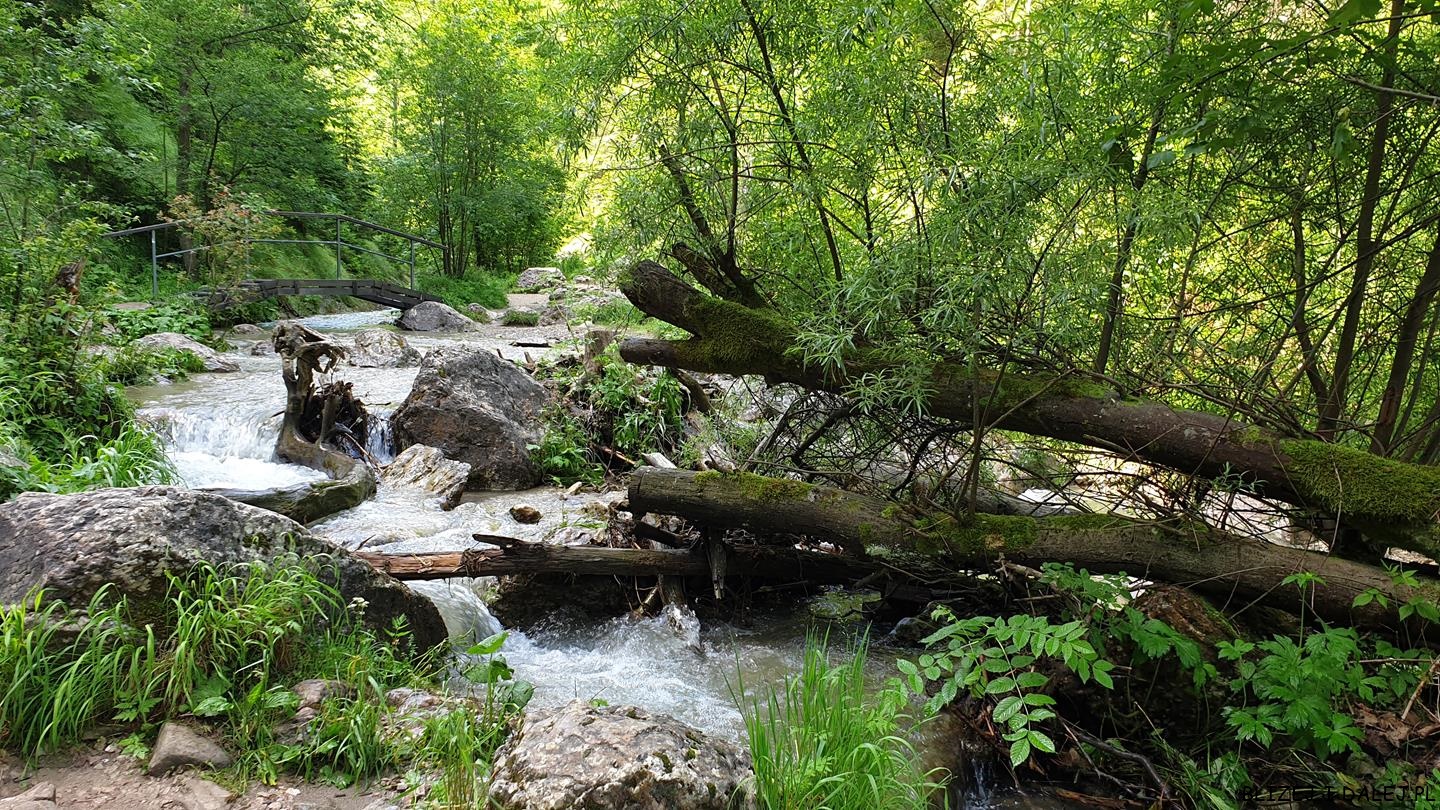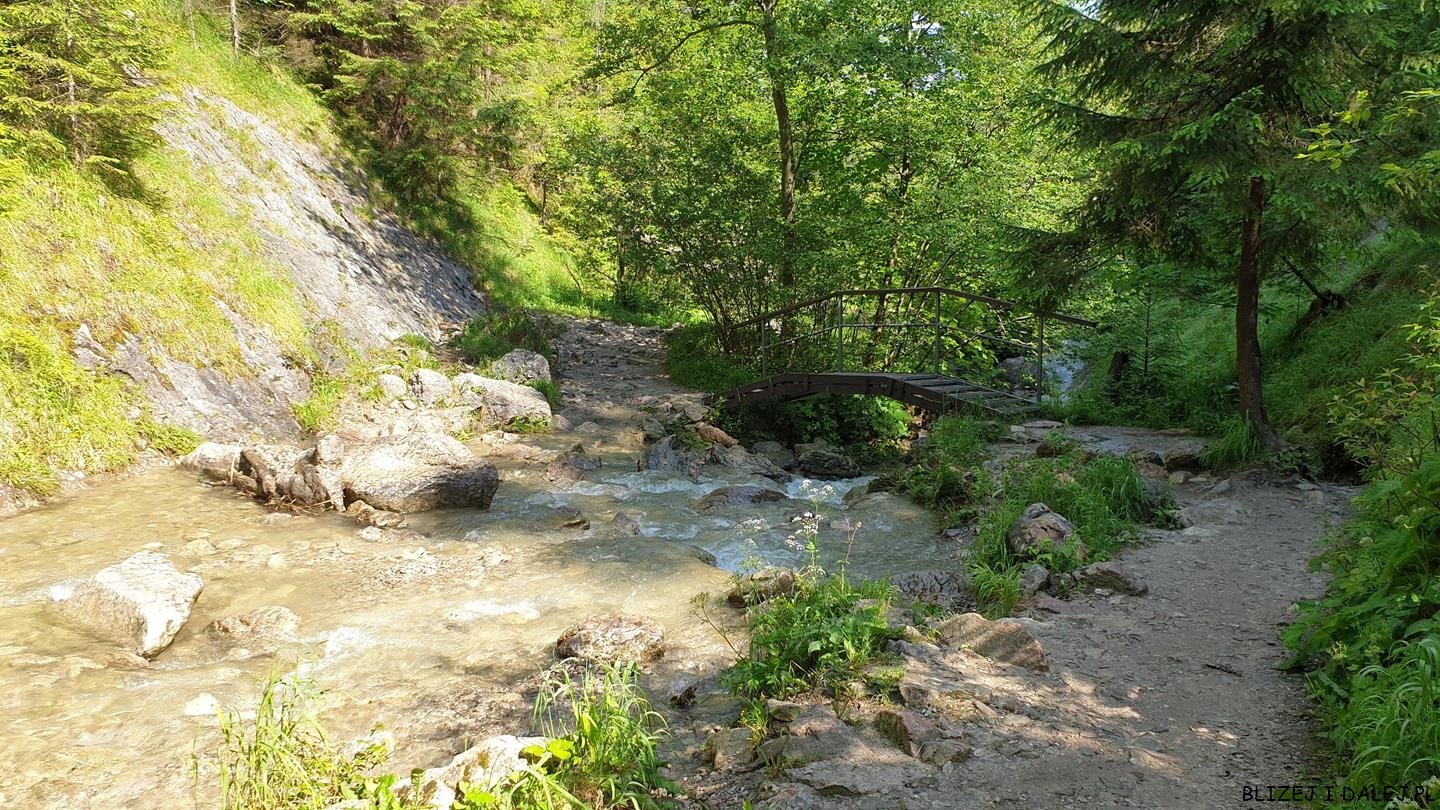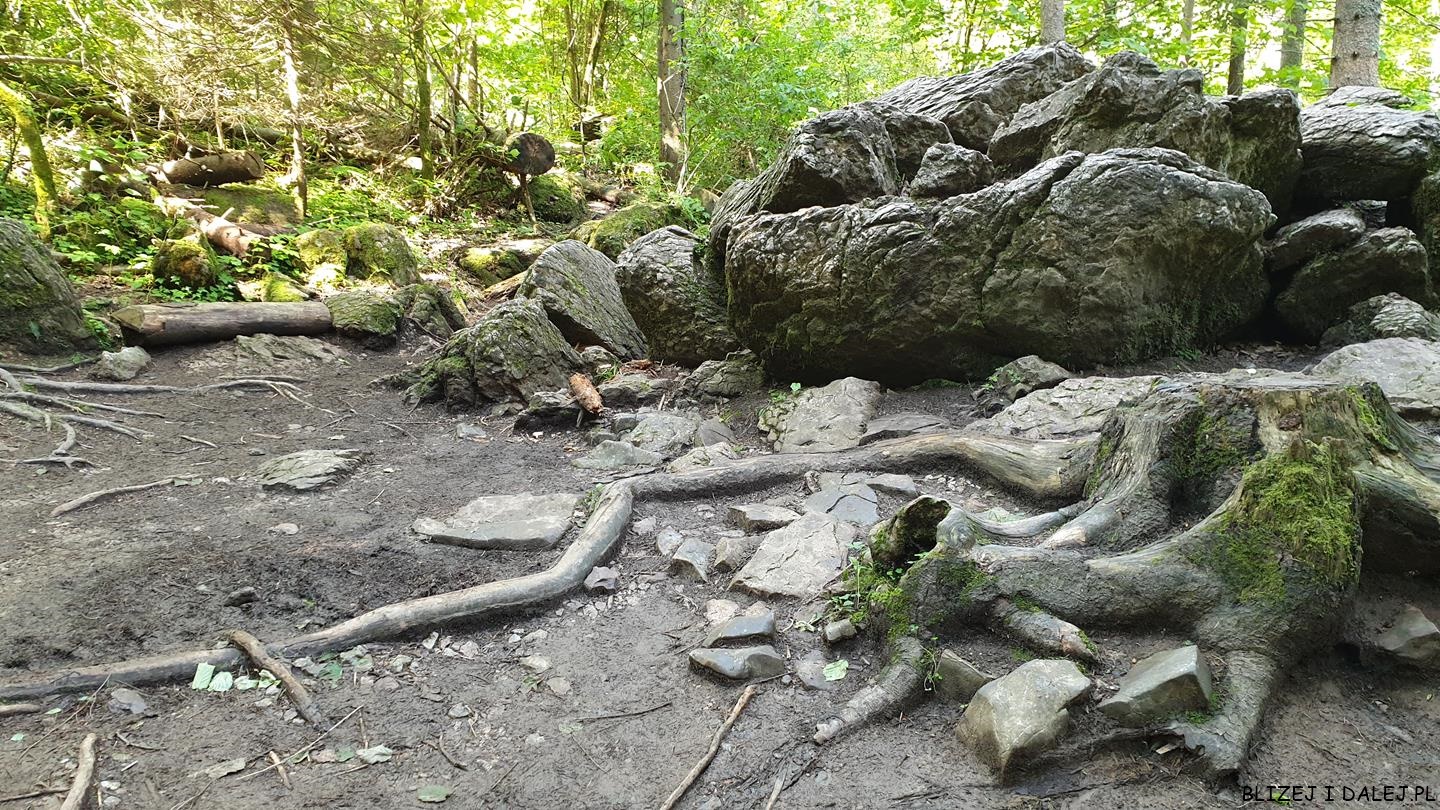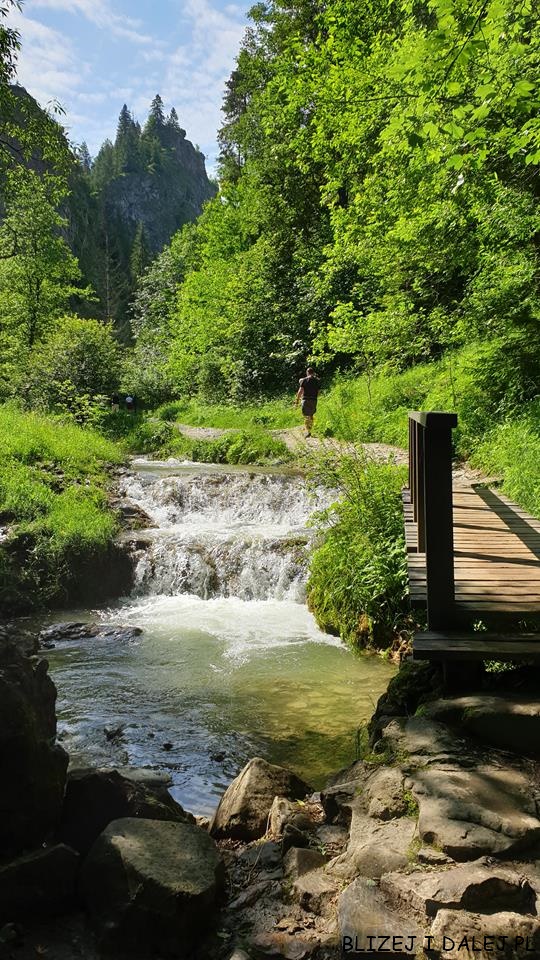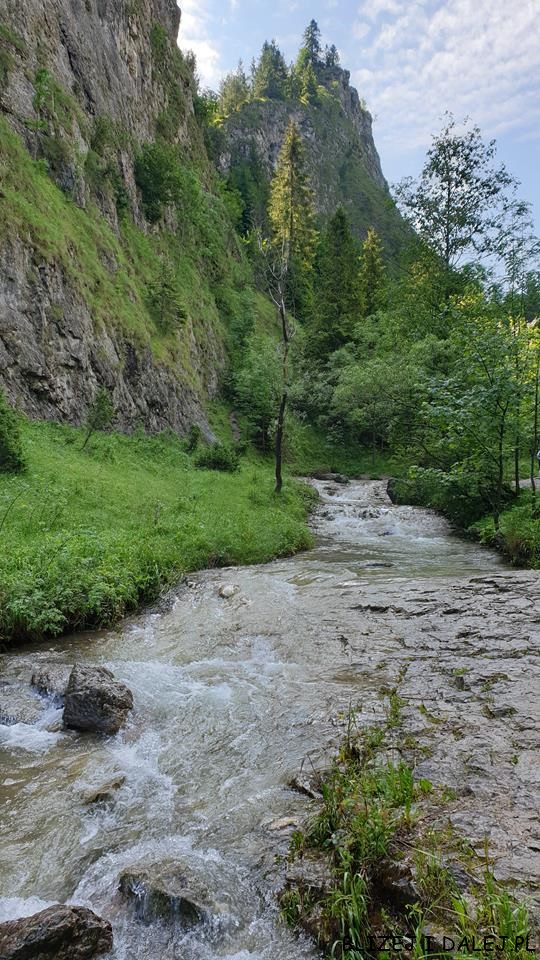 Mineliśmy Jemeriskowe Skałki, podziwialiśmy panoramę z punktu widokowego a następnie razem z pienińskim góralem odpoczywaliśmy w Szałasie Bukowinki :) Zeszliśmy zielonym szlakiem pieszym na parking – w sumie 5km/2h (najwygodniejszy parking tuż za kanionem jadąc od strony Szczawnicy).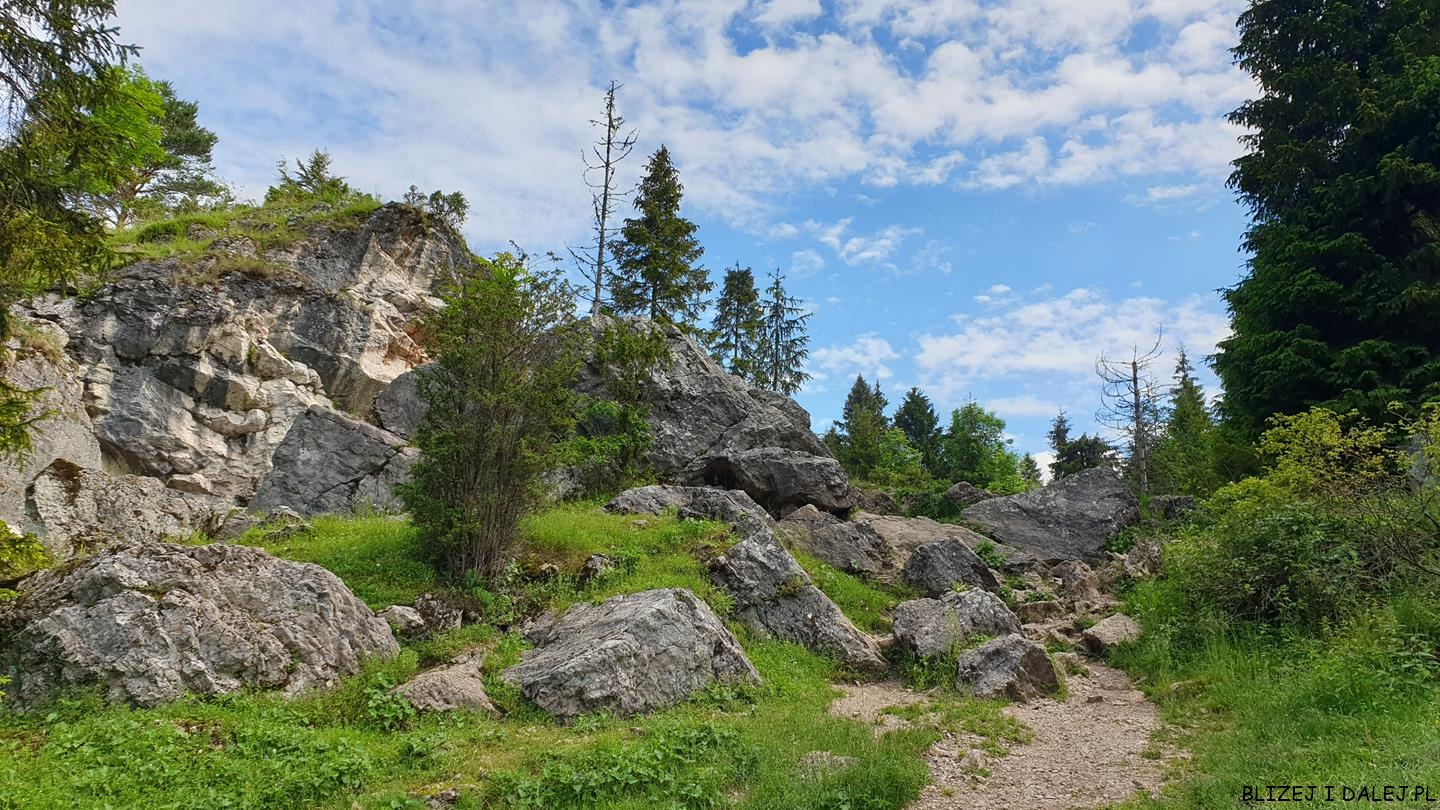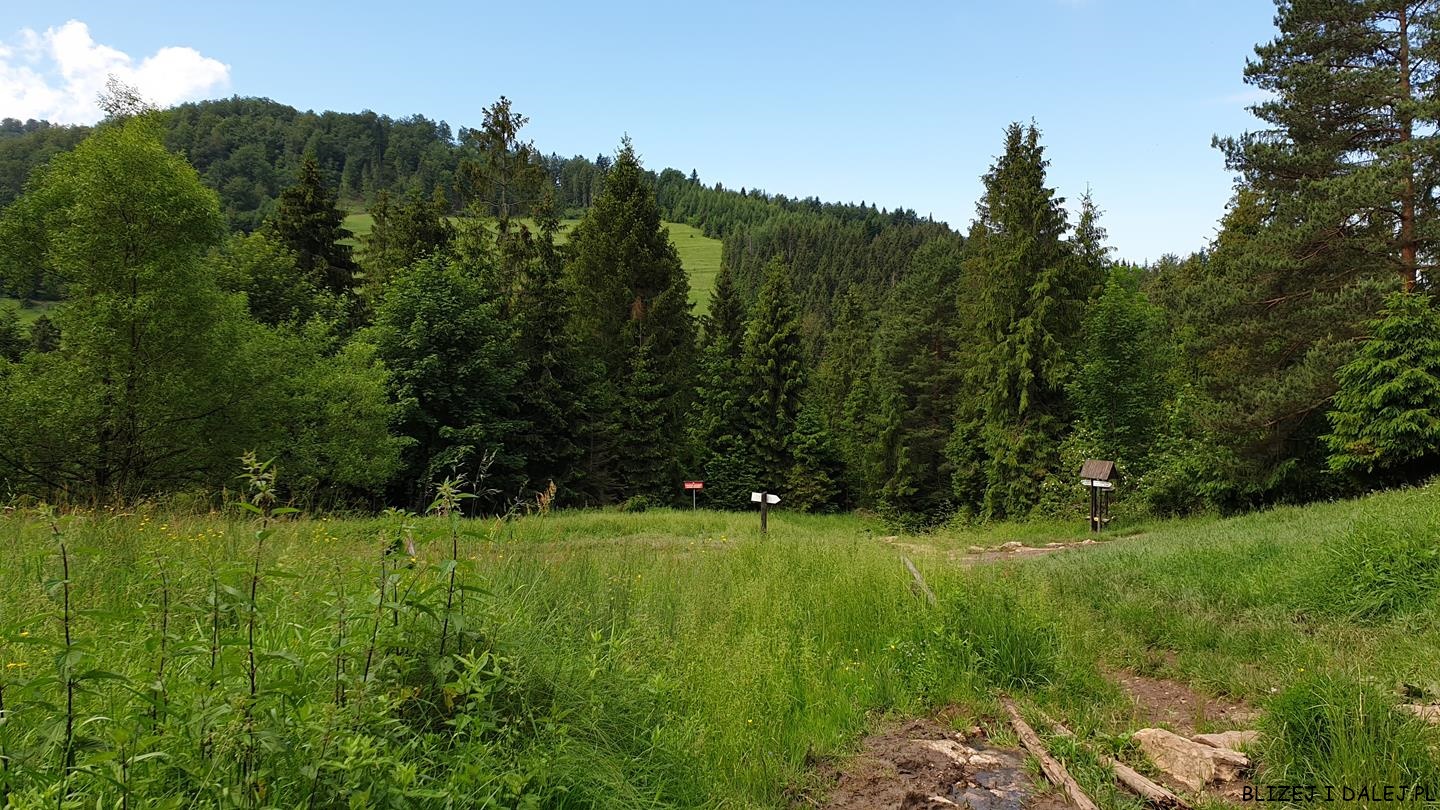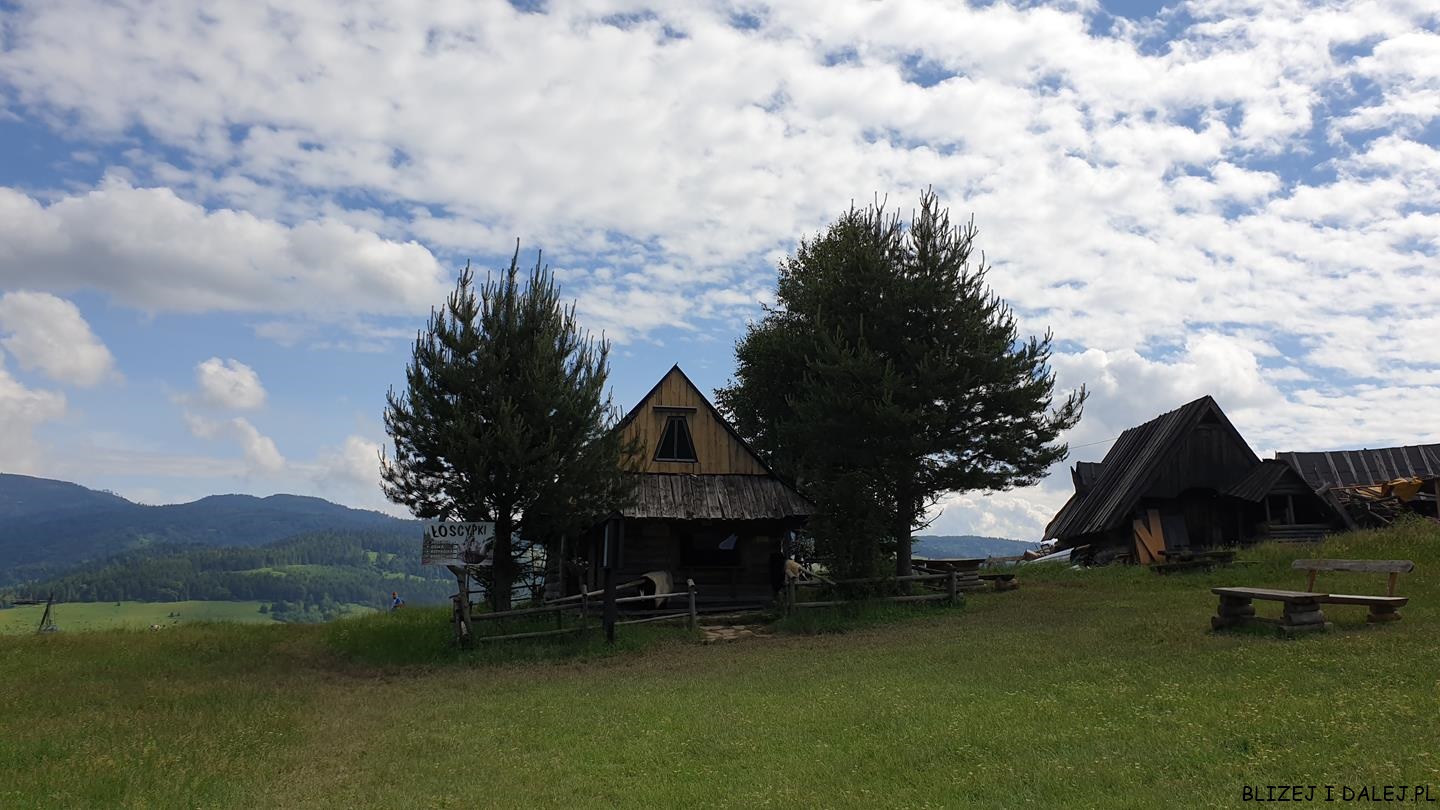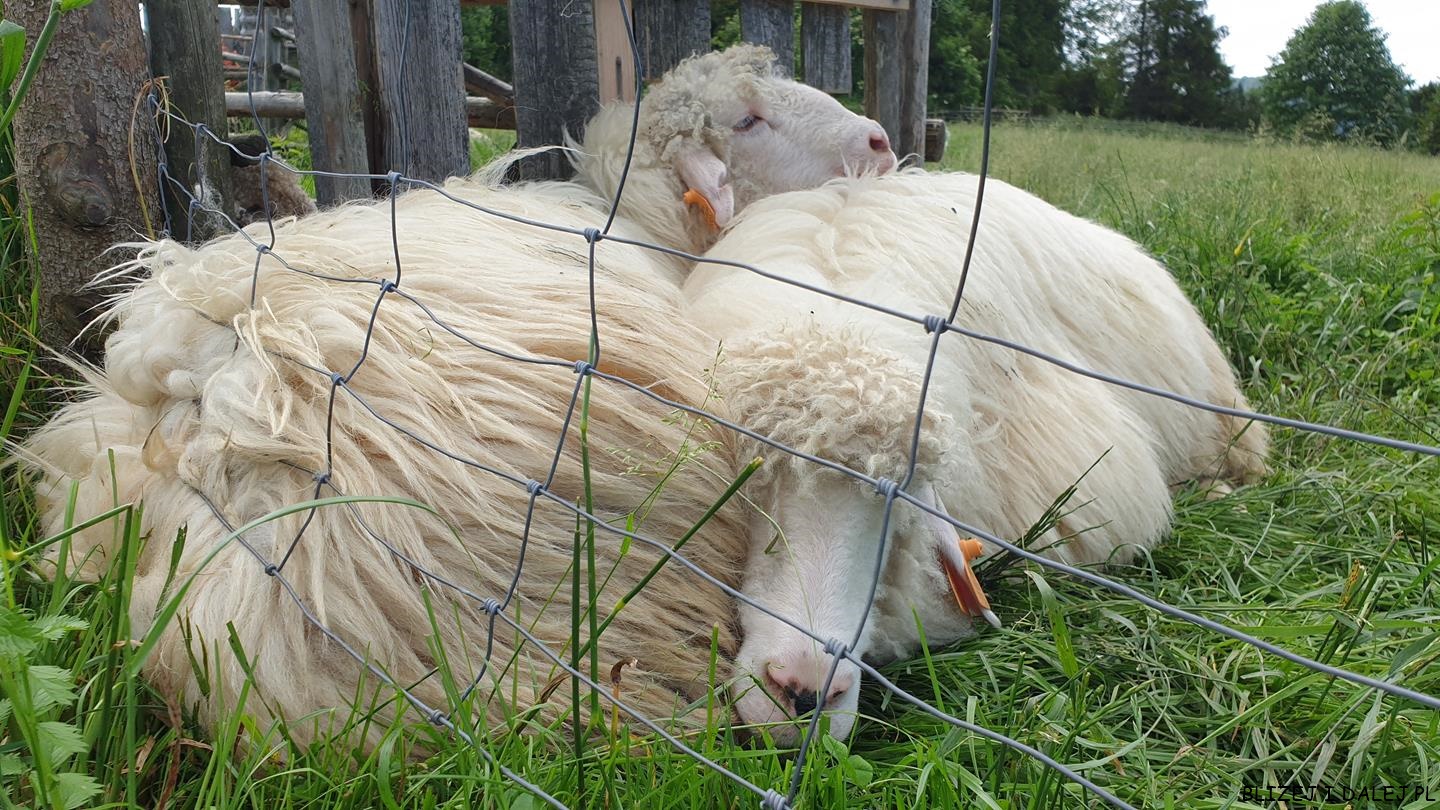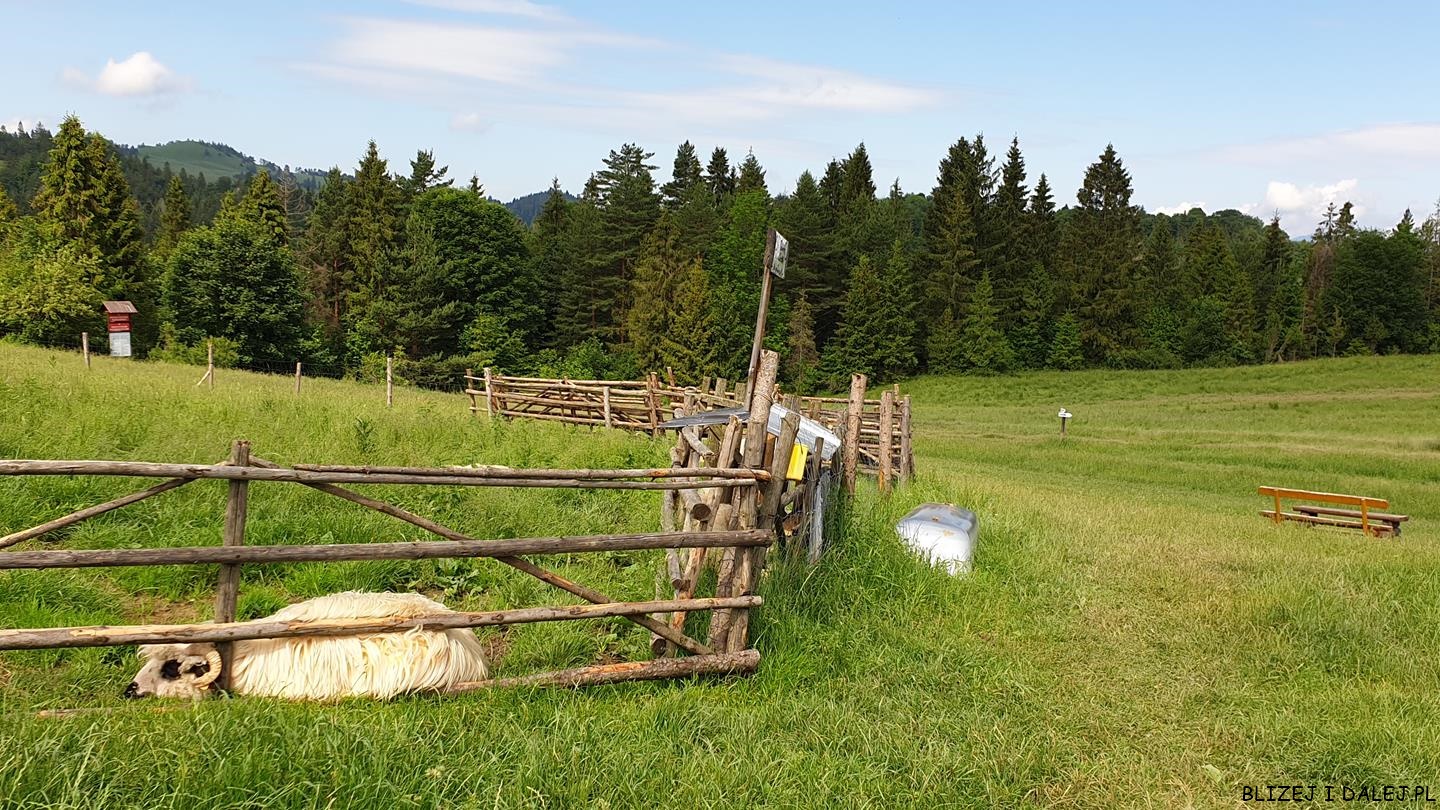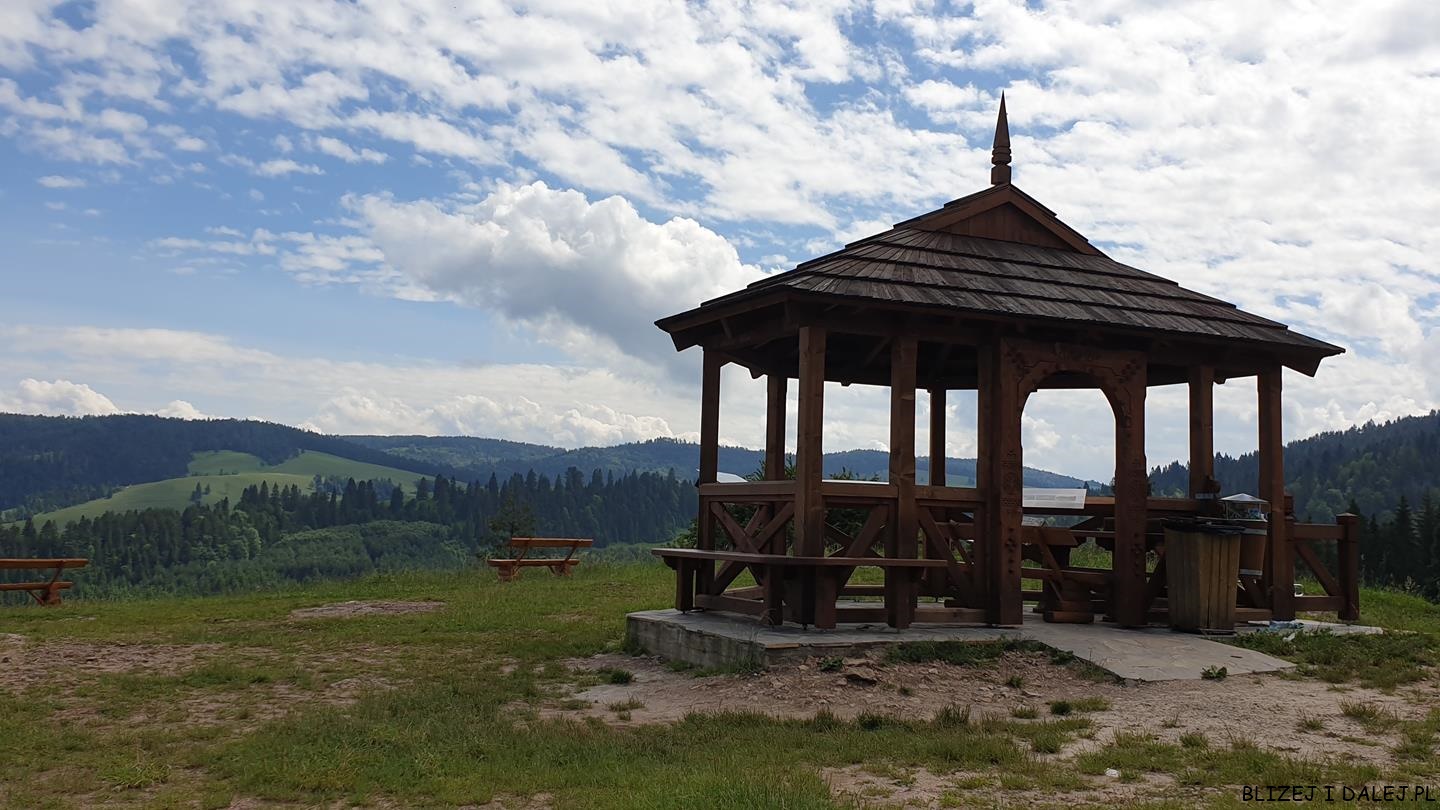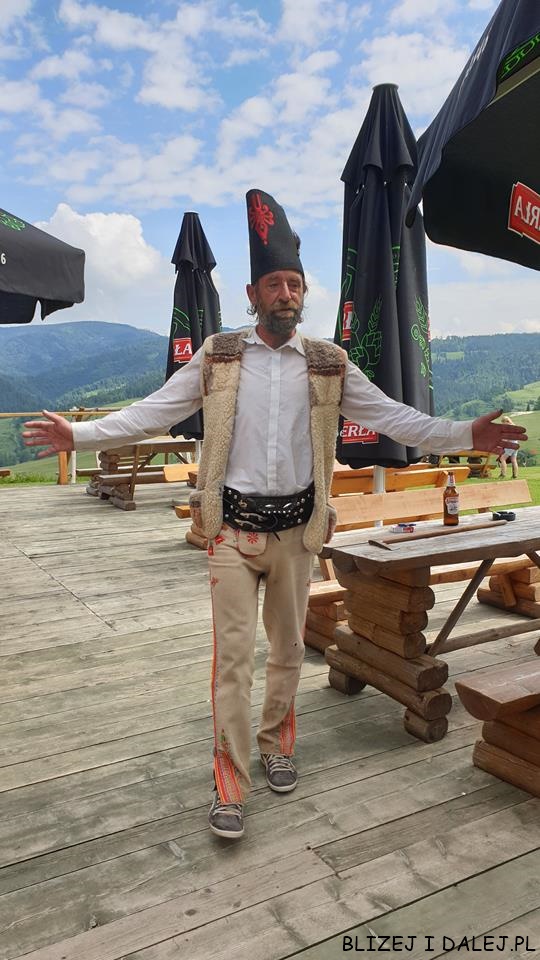 Wybraliśmy się także na spacer z wózkiem (w końcu relaks!) po rezerwacie przyrody Biała Woda, bardzo przyjemny i urokliwy szlak z mnóstwem kładek, mostków i pięknych widoków – podreptalibyśmy do końca, jednak donośne pomruki nadciągającej burzy skutecznie skłoniły nas do zmiany planów…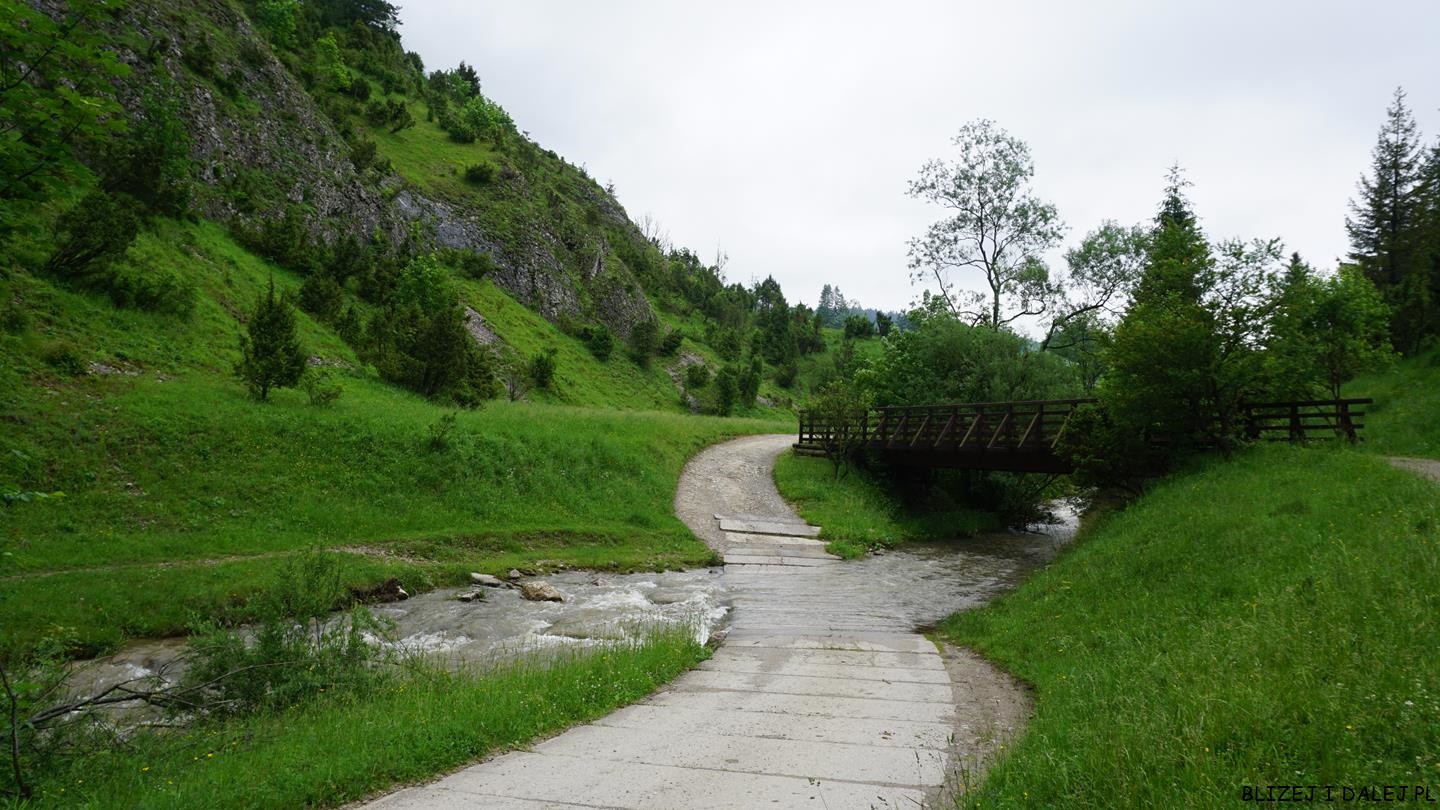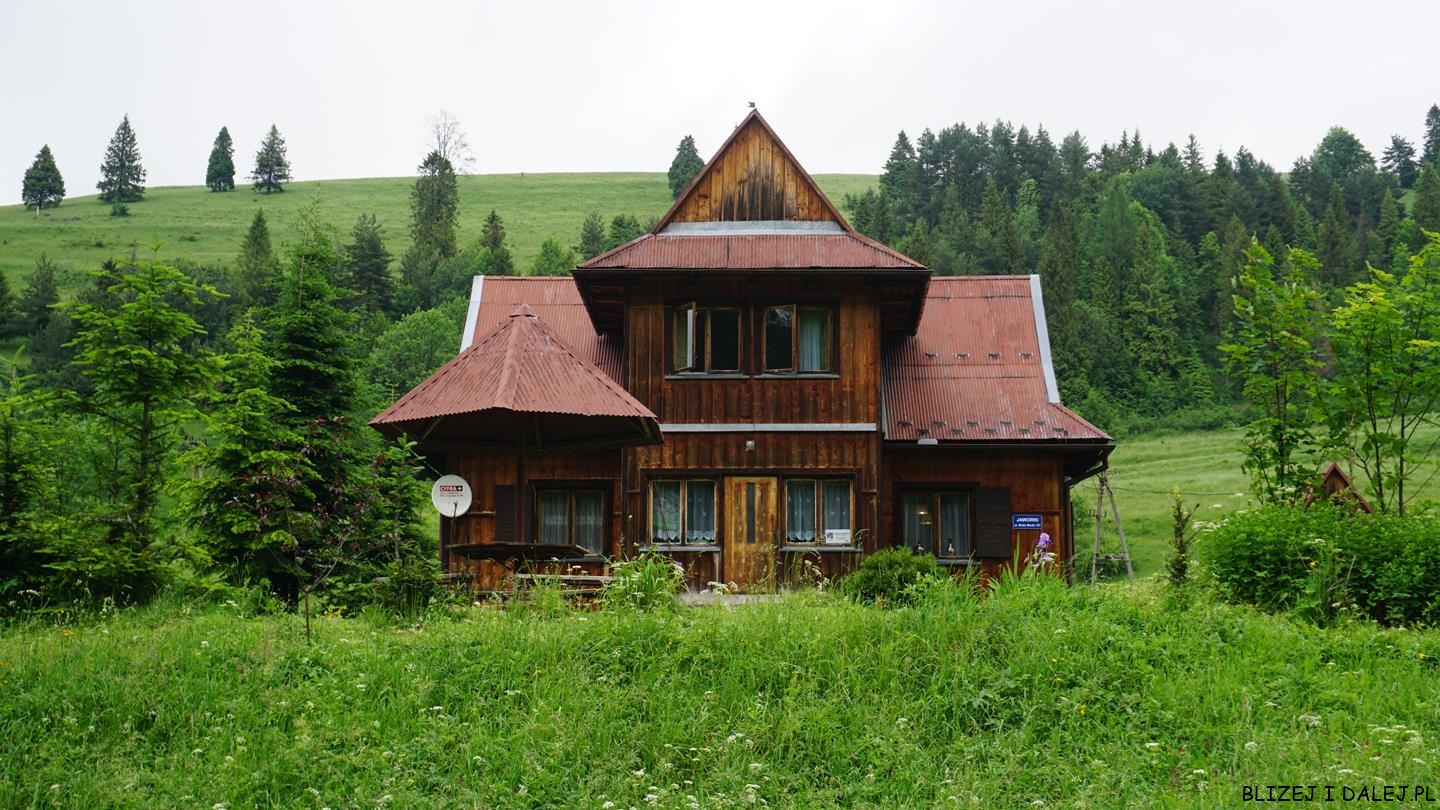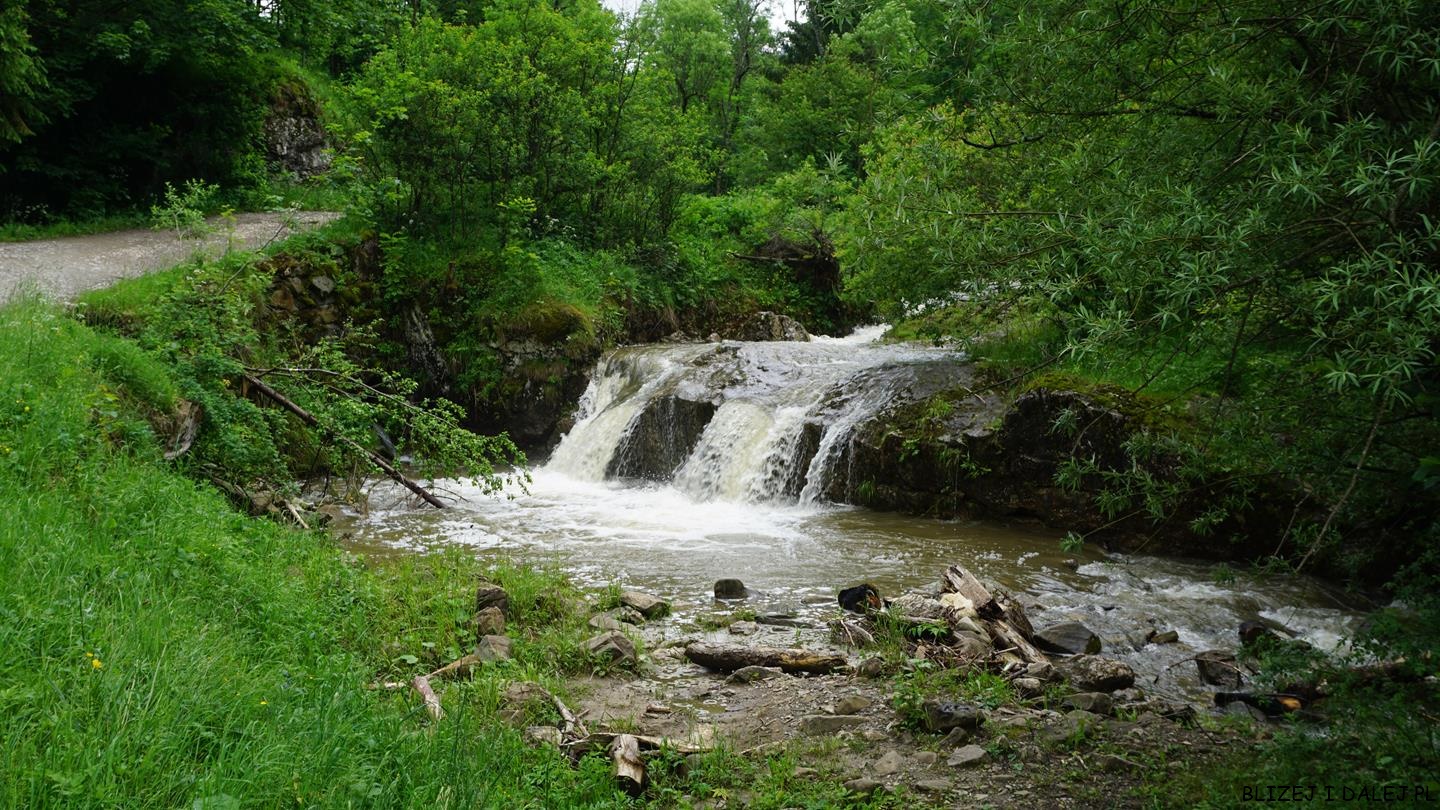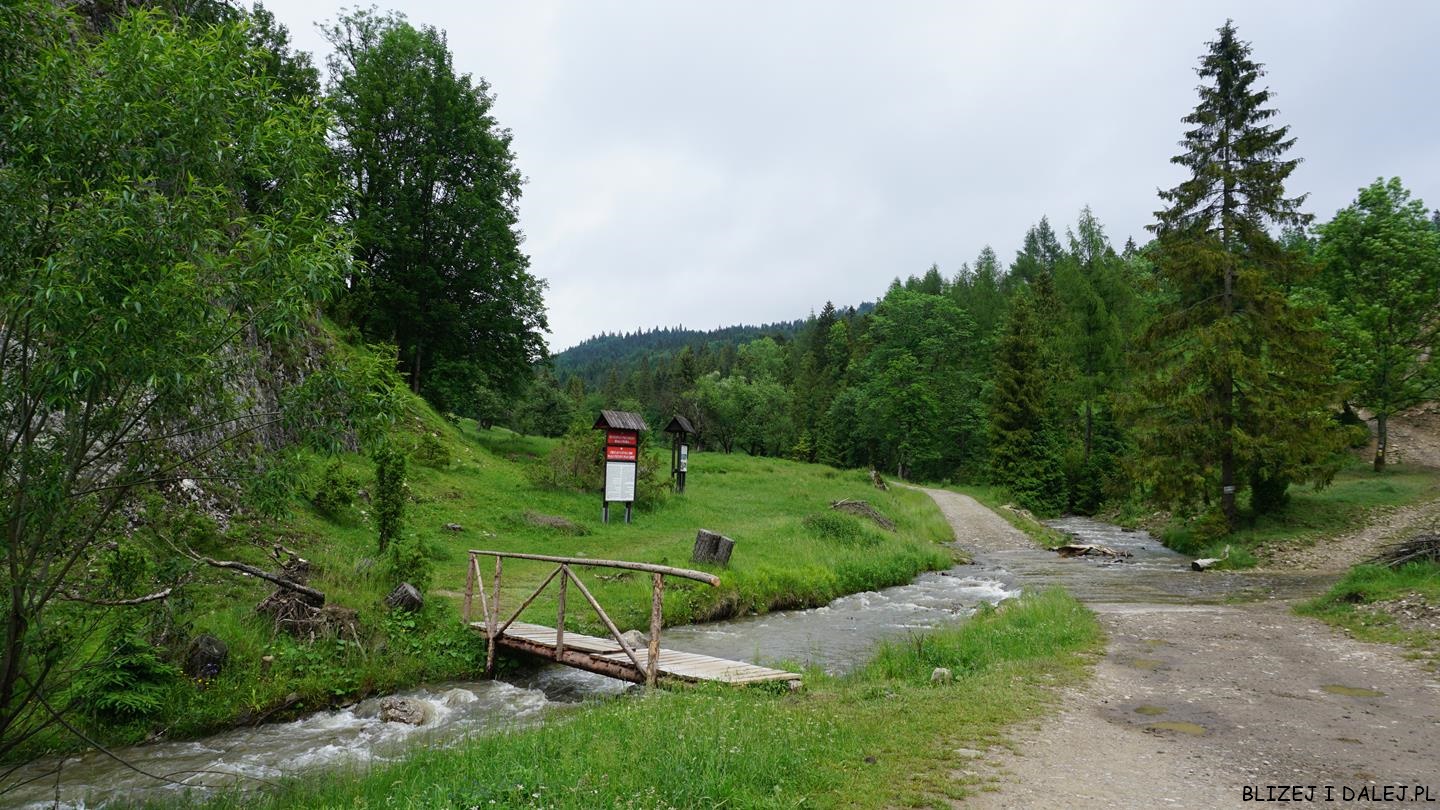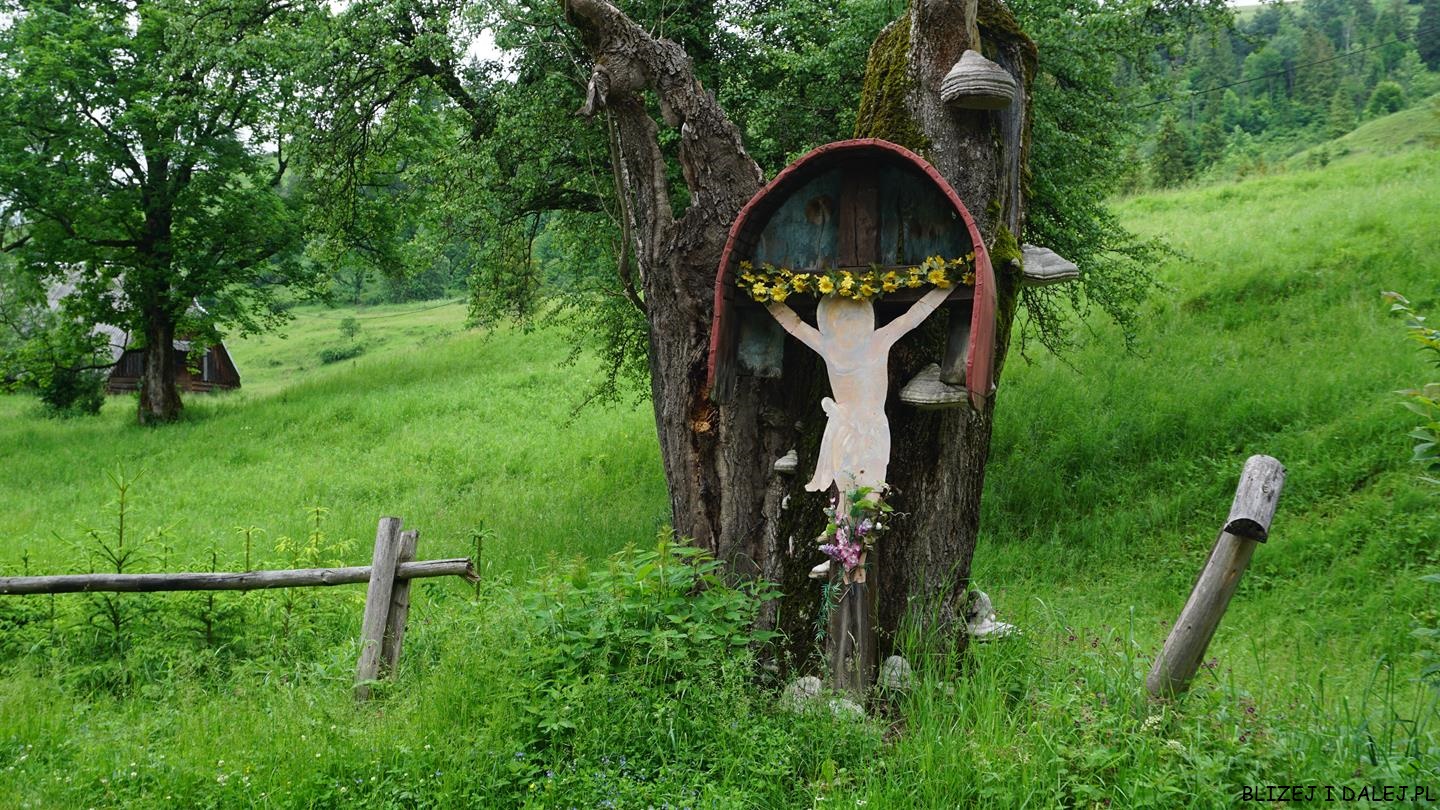 Mieliśmy także chęć na znajdujący się w bliskiej odległości od Białej Wody rezerwat przyrody Zaskalskie – Bodnarówka, jednak doczytaliśmy, że teren rezerwatu nie jest udostępniony dla turystów.
A co jak nie masz chęci na wędrówkę po górach? Spokojnie, tu także znajdzie się coś dla Ciebie :) Przy słonecznej pogodzie idealnym kierunkiem będzie jezioro Czorsztyńskie! Jest kilka miejsc kąpielowych, więc warto skorzystać z górskiego ochłodzenia w słoneczne dni.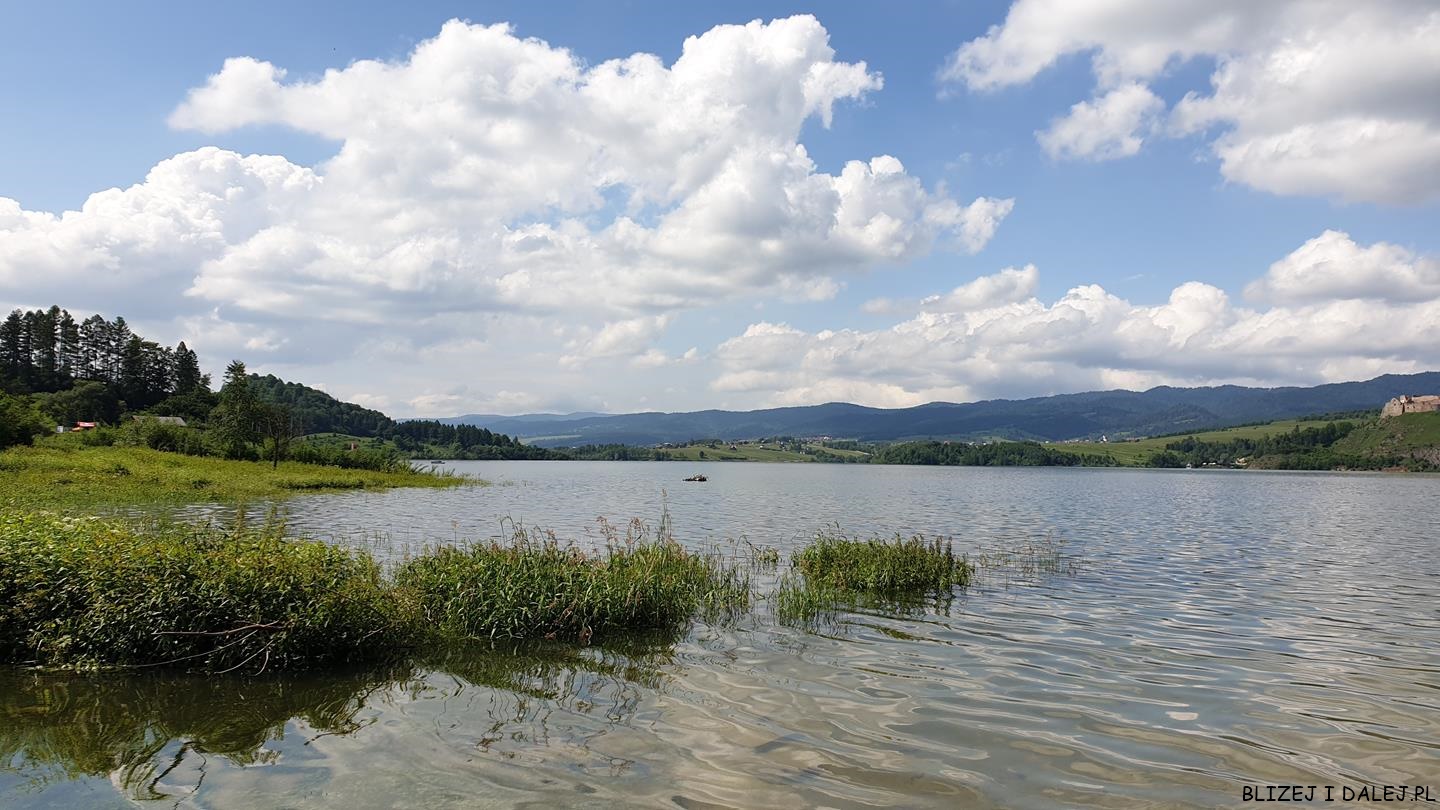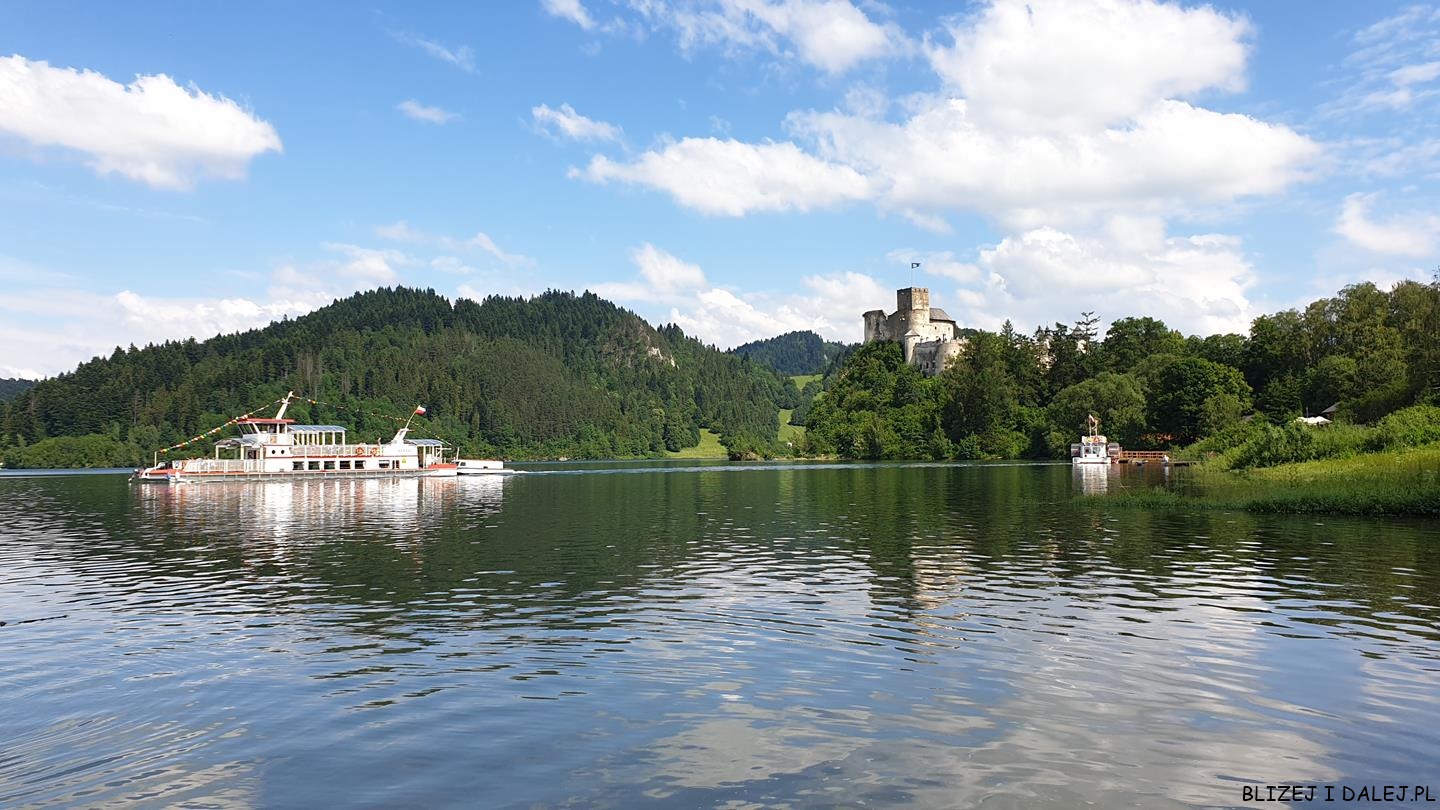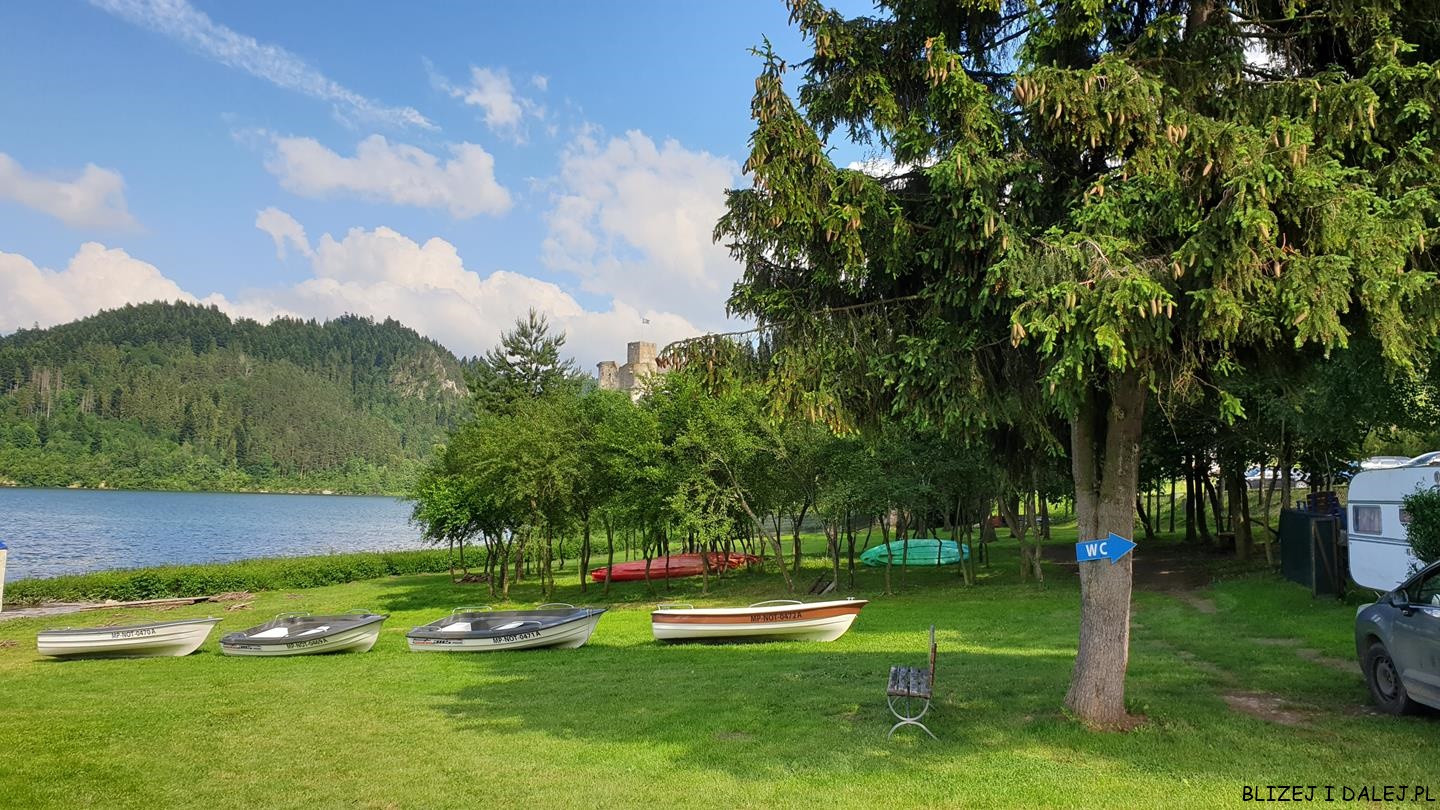 A nad samym jeziorem góruje świetnie zachowany zamek w Niedzicy – perełka, dla mnie w takim trochę rumuńsko-drakulowym stylu ;)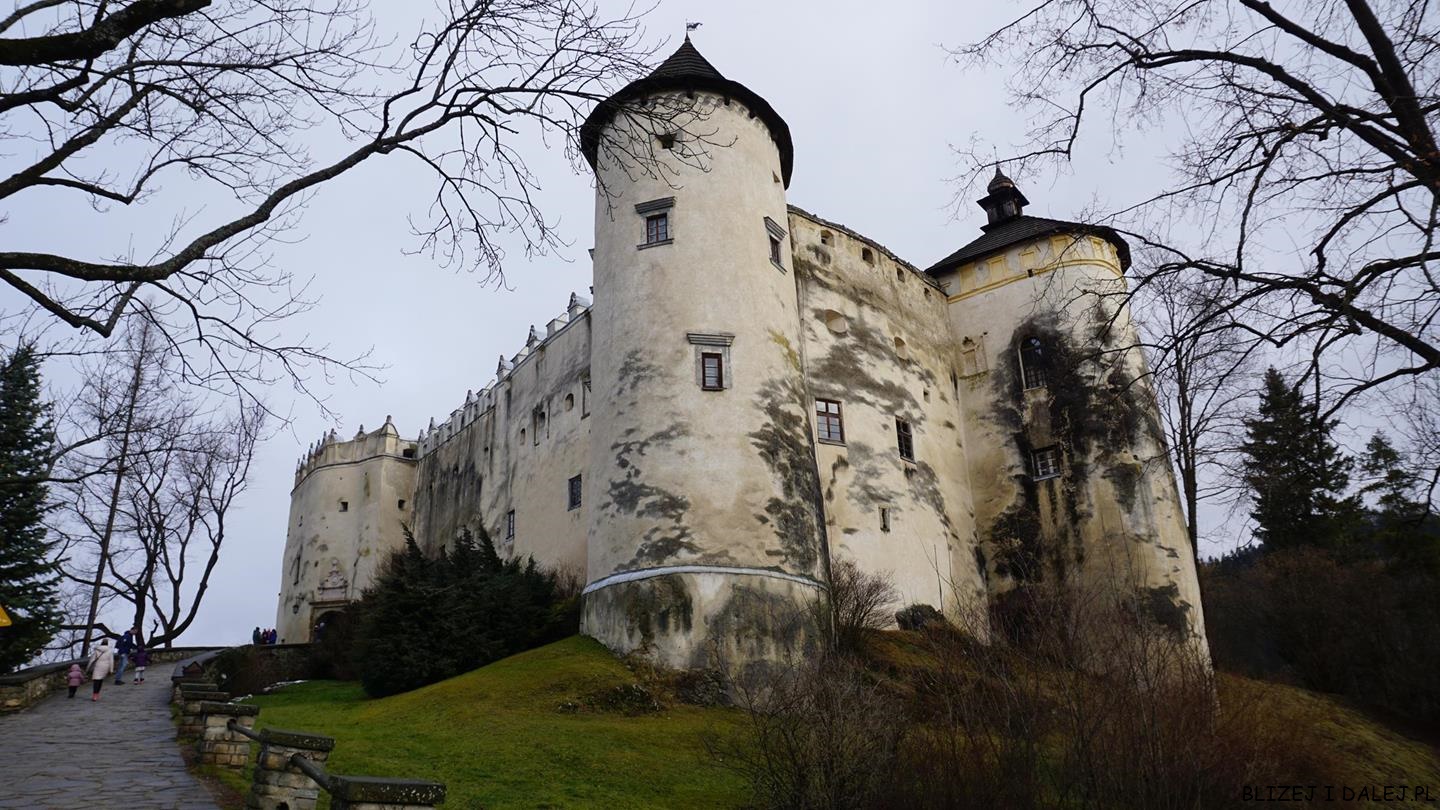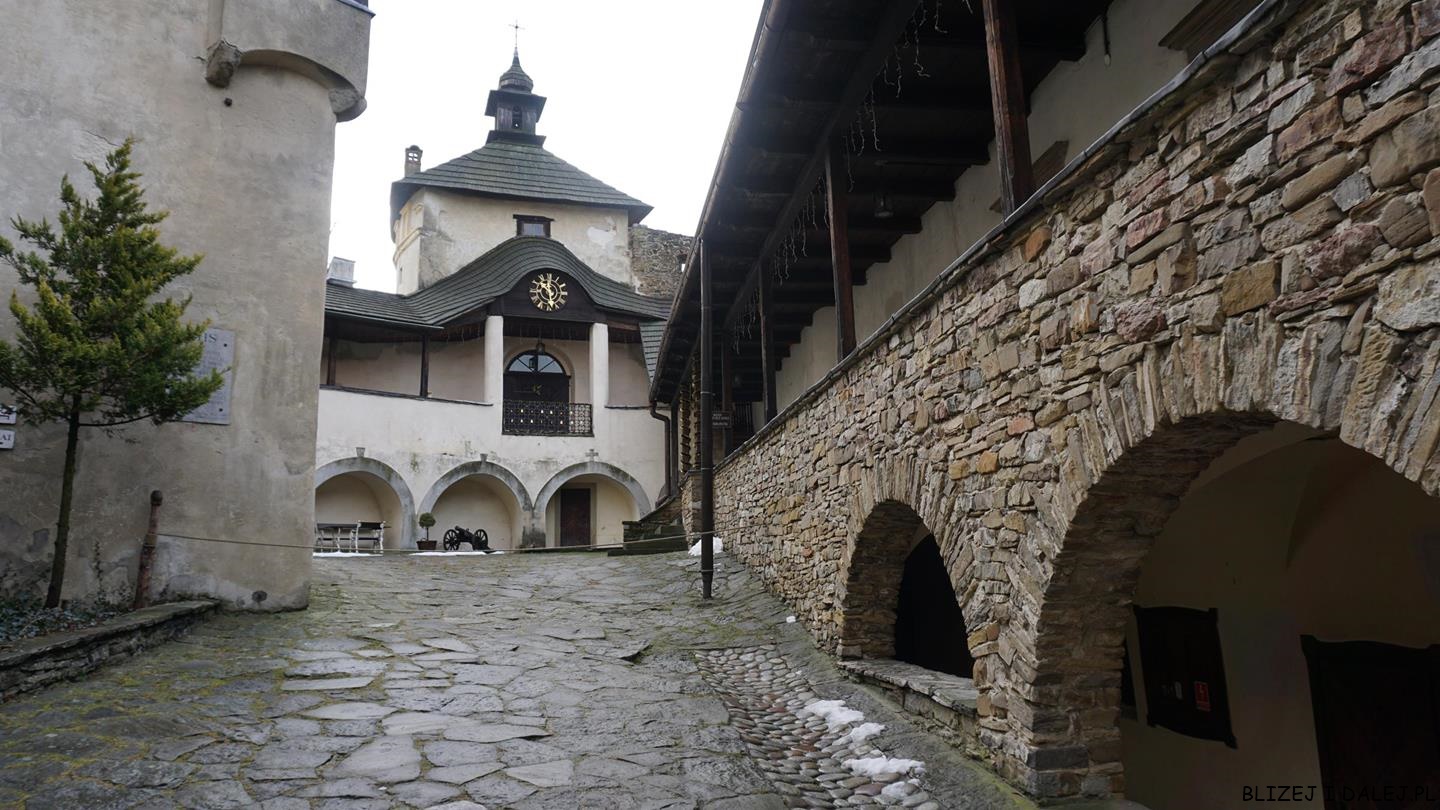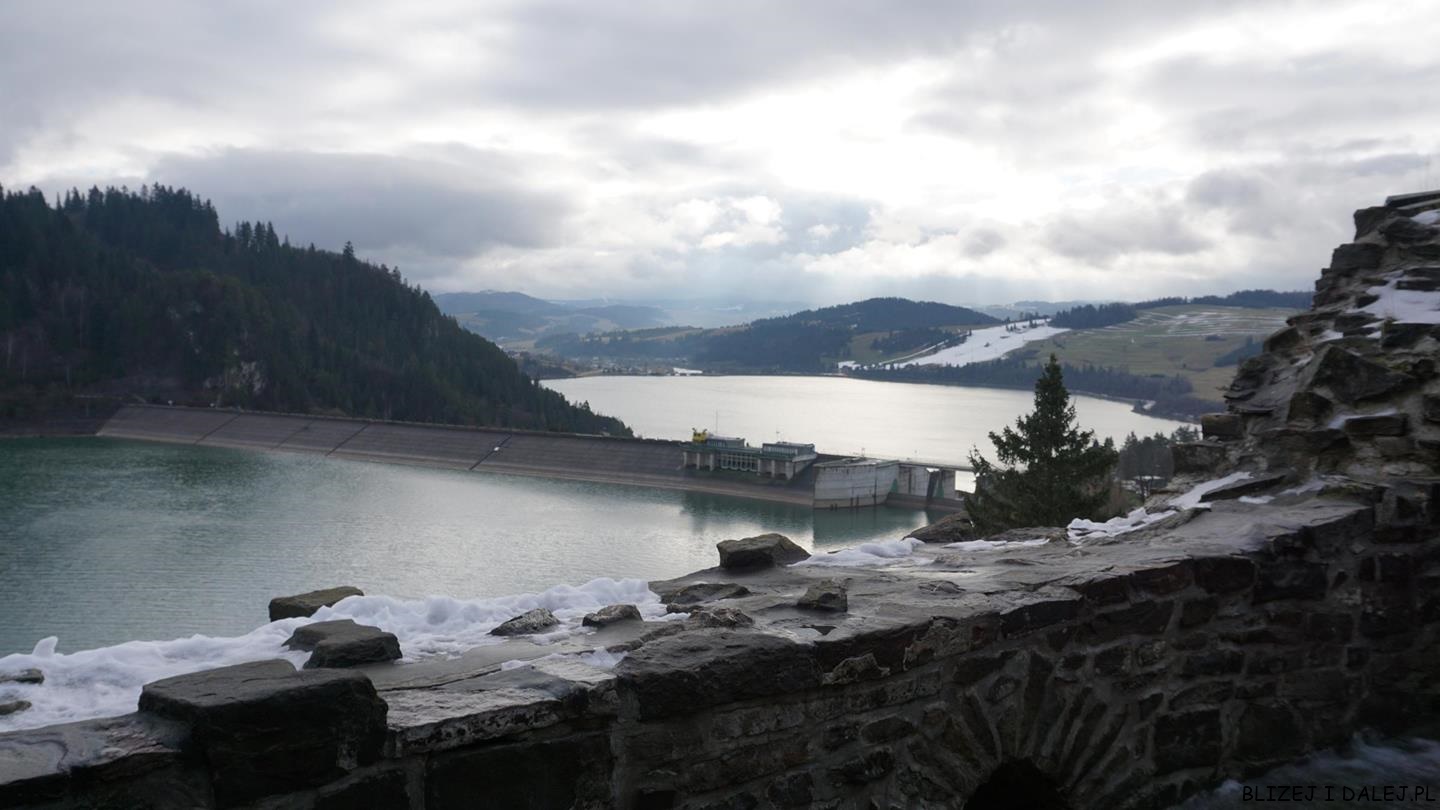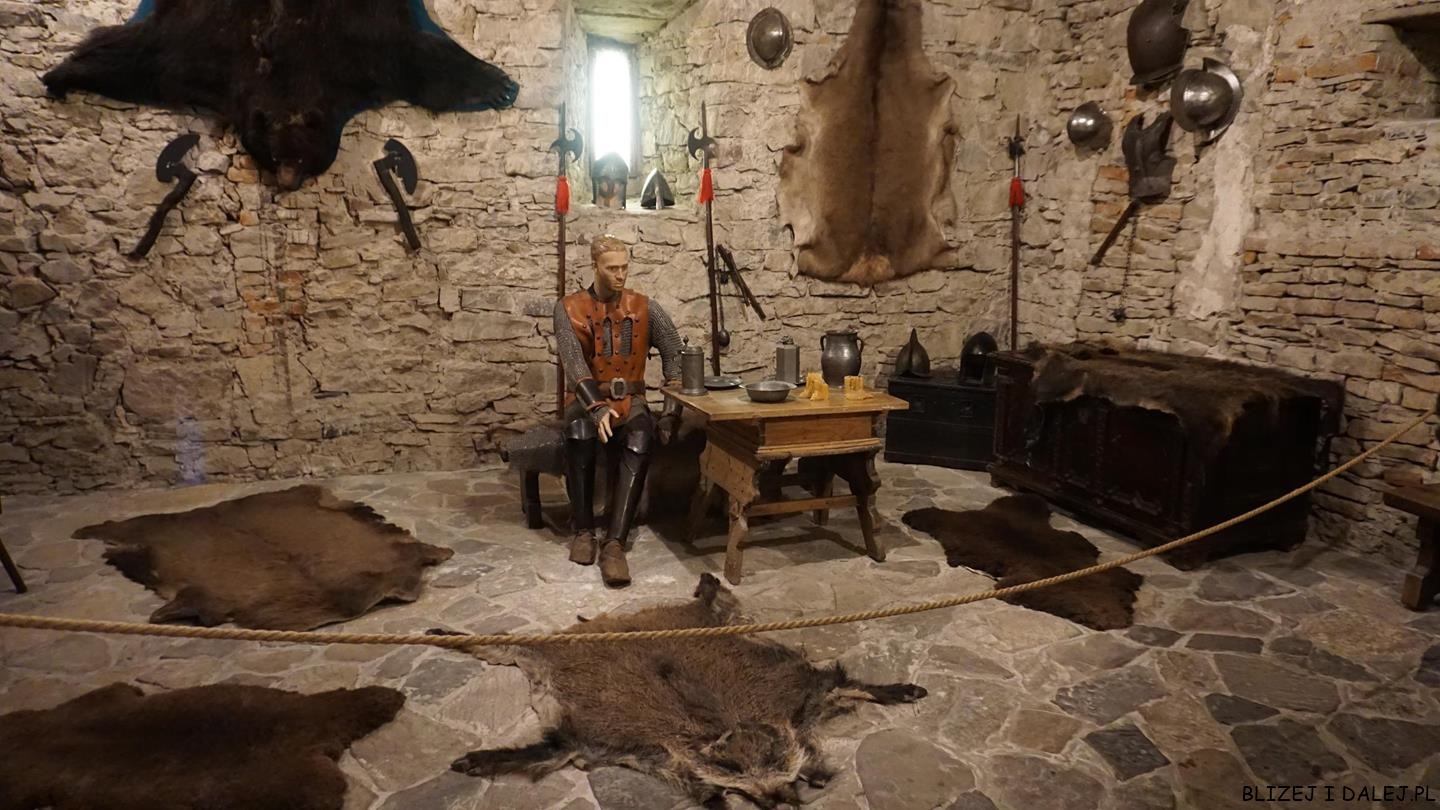 Tuż obok znajduje się zapora wodna z panoramą na zamek w Niedzicy. A po drugiej stronie zamek Czorsztyński! Zarówno z jednego jak i drugiego zamku rozciąga się świetna panorama :)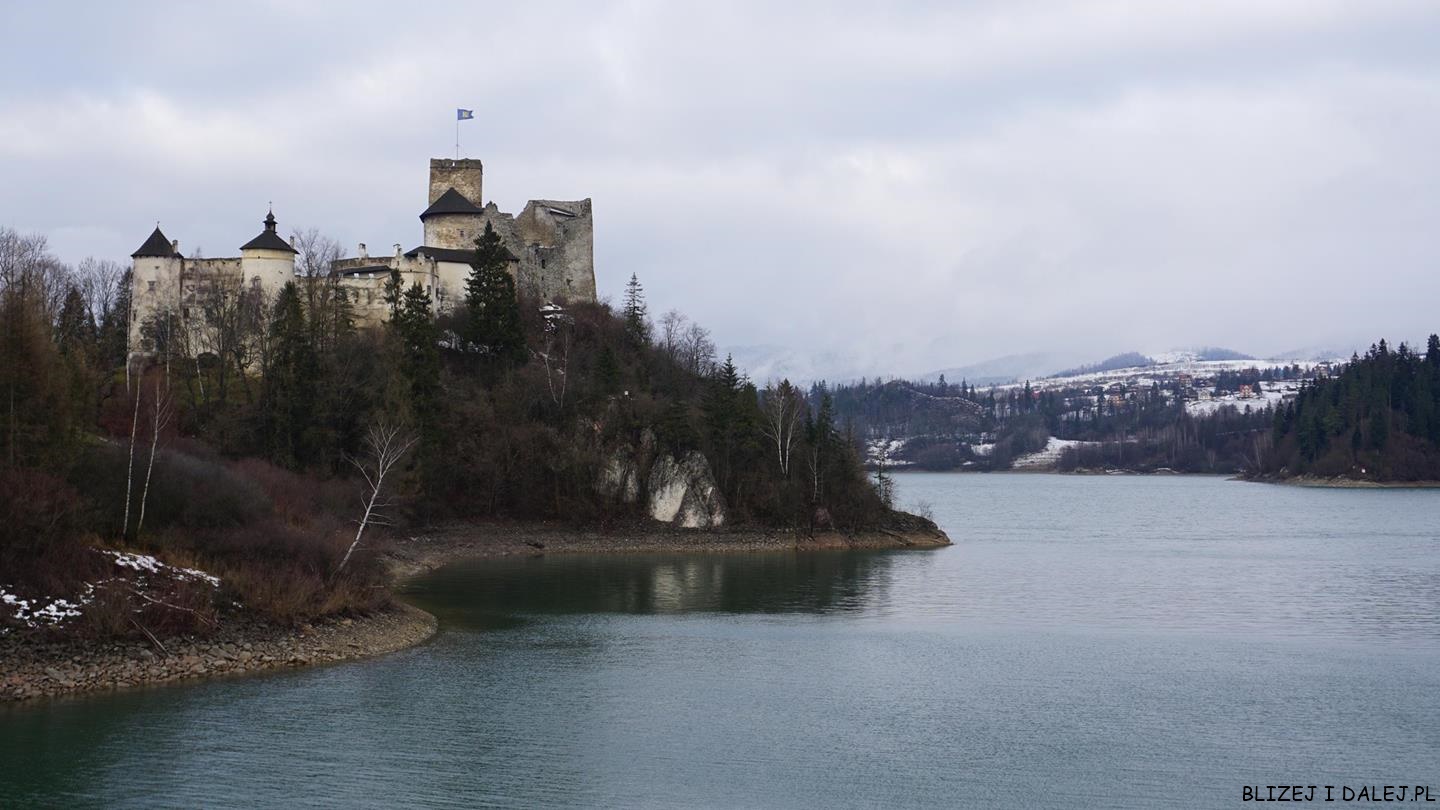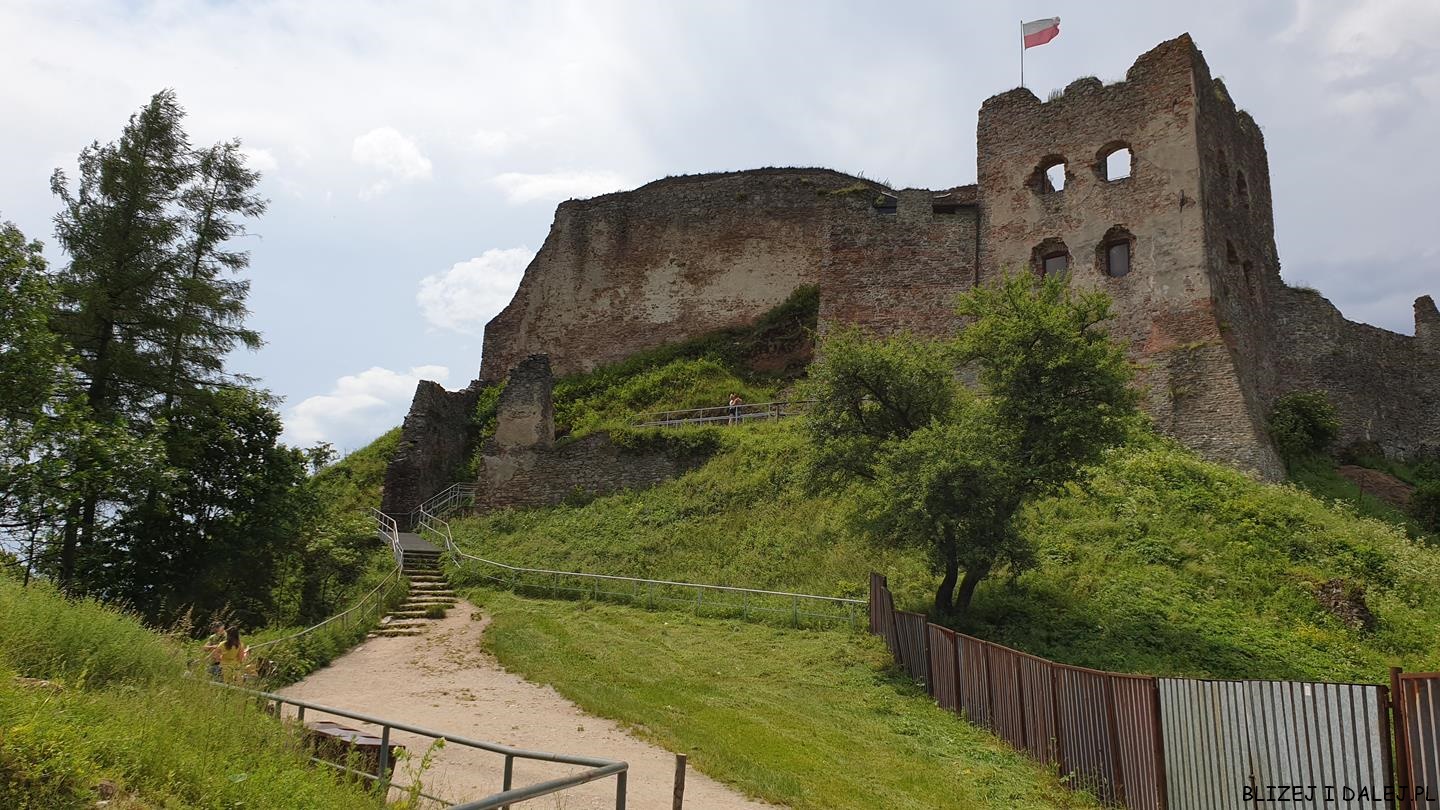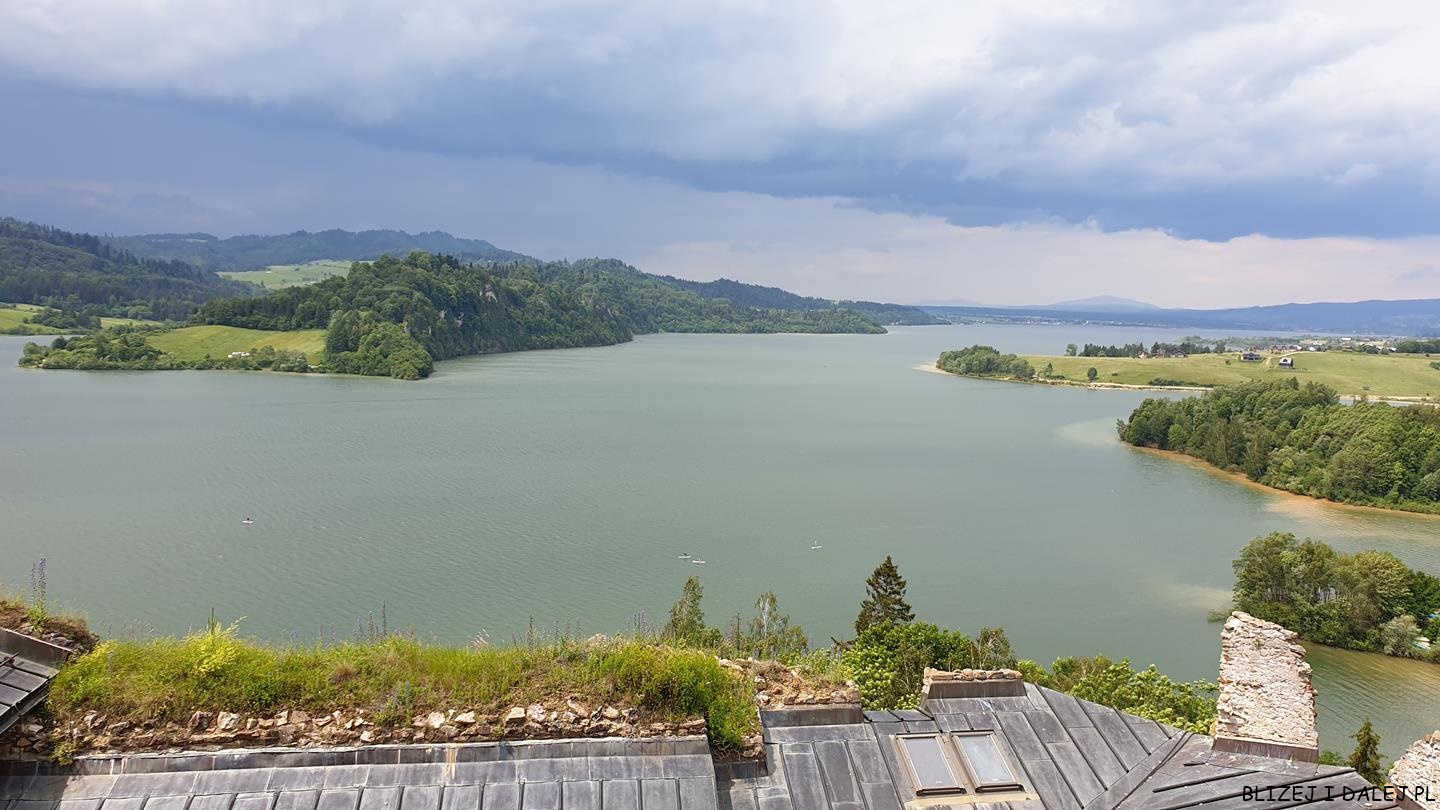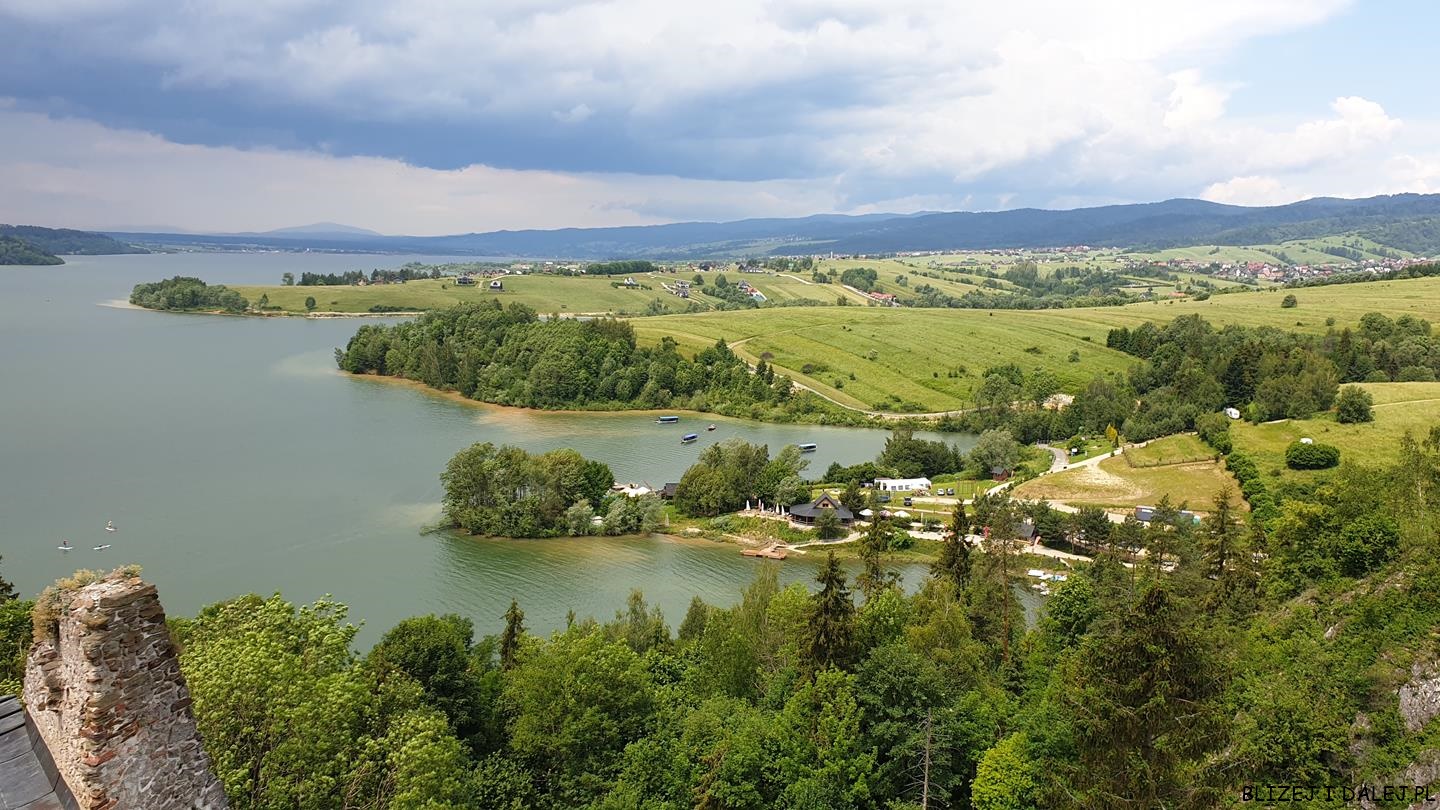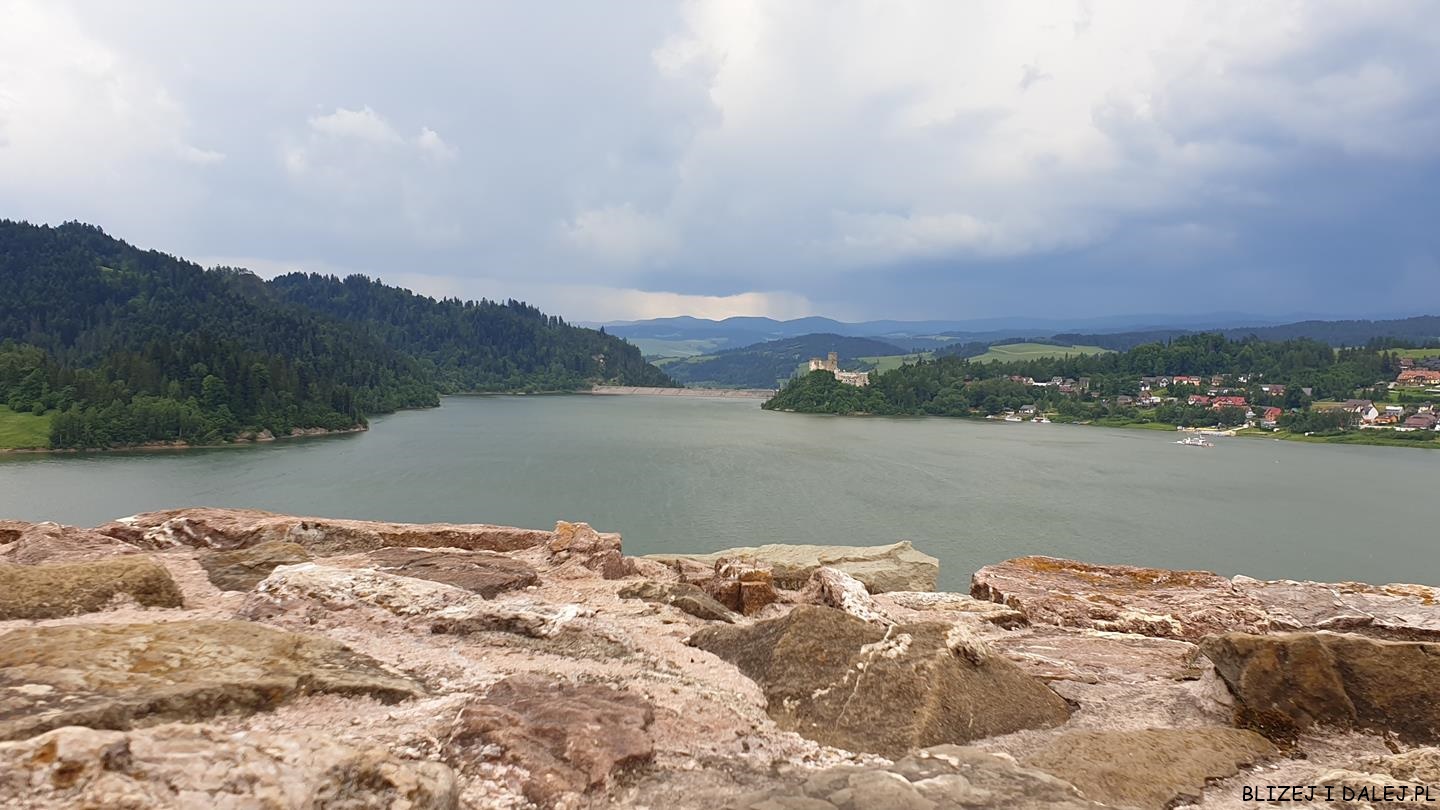 Jednym z najfajniejszych w naszej ocenie miasteczek w Pieninach jest Szczawnica – jest to uzdrowisko położone nad samym Dunajcem ze świetną promenadą wzdłuż rzeki prowadzącą aż do Czerwonego Klasztoru. Świetna baza wypadowa na okoliczne szlaki, przyjemne miejsce do niespiesznego spędzenia czasu z całkiem niezłym wyborem restauracji i prozdrowotnymi wodami :)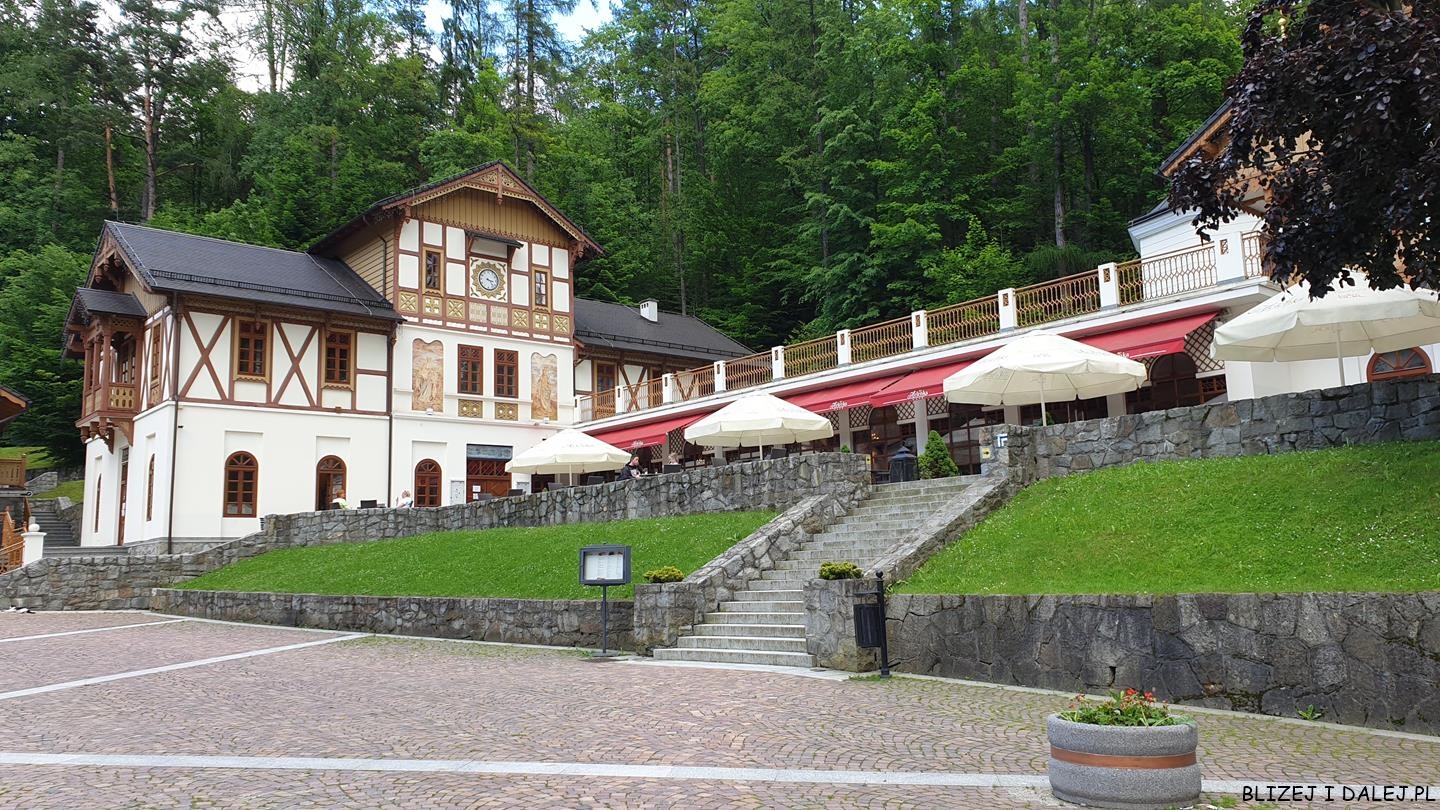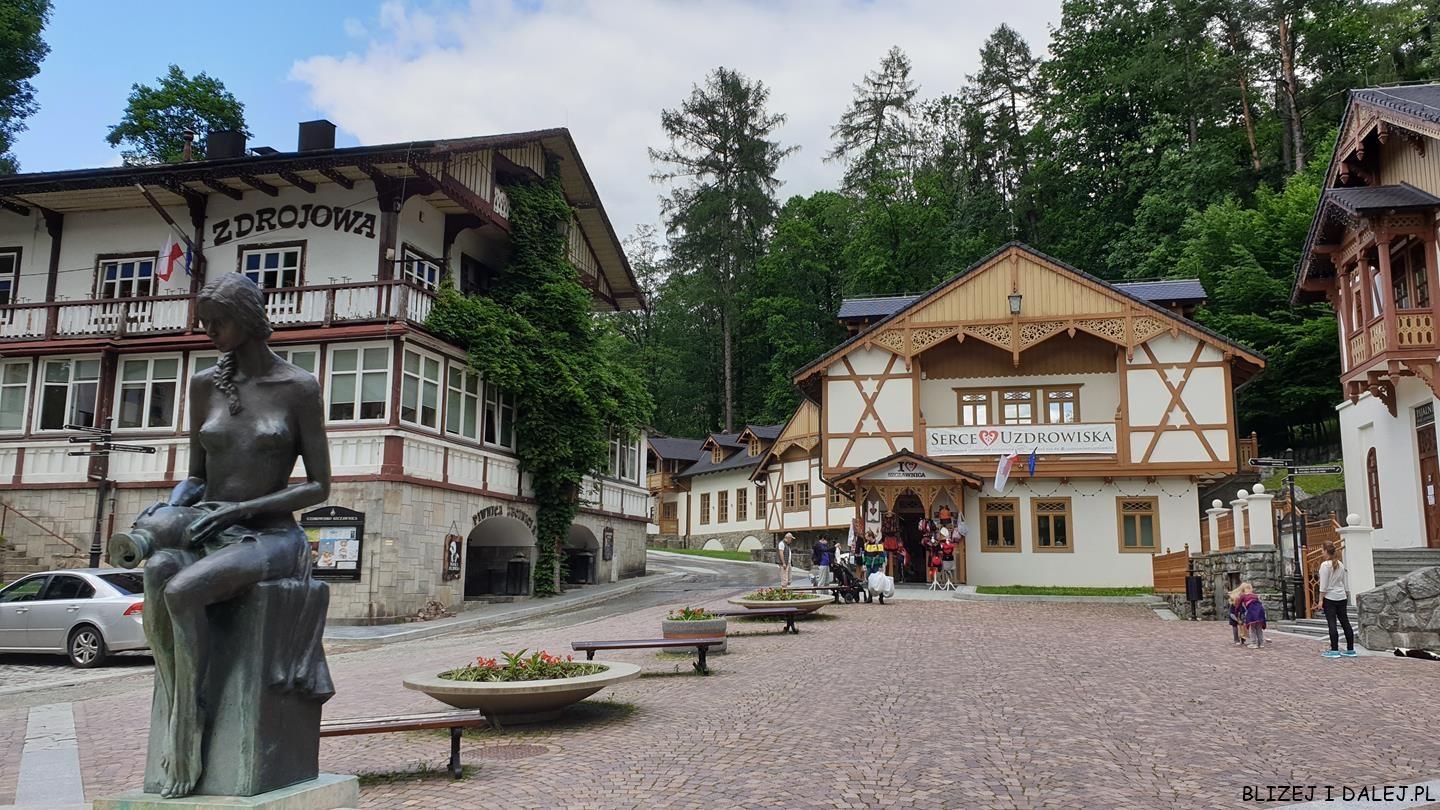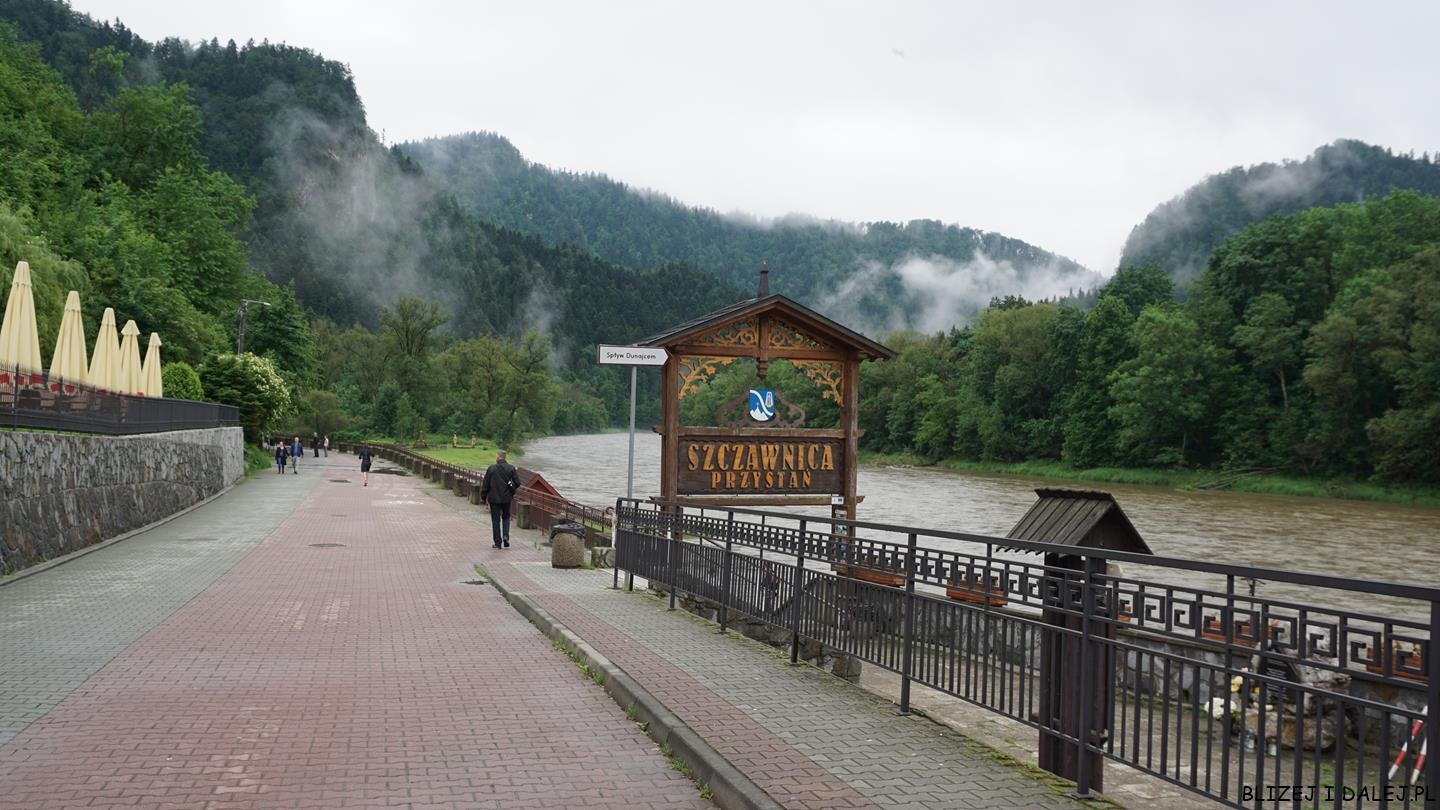 I flisackie spływy! Świetna sprawa :) Kolejny raz nie mieliśmy okazji wypróbować, jednak jeśli jeszcze kiedyś dotrzemy w Pieniny to będzie to jedna z pierwszych atrakcji do przetestowania!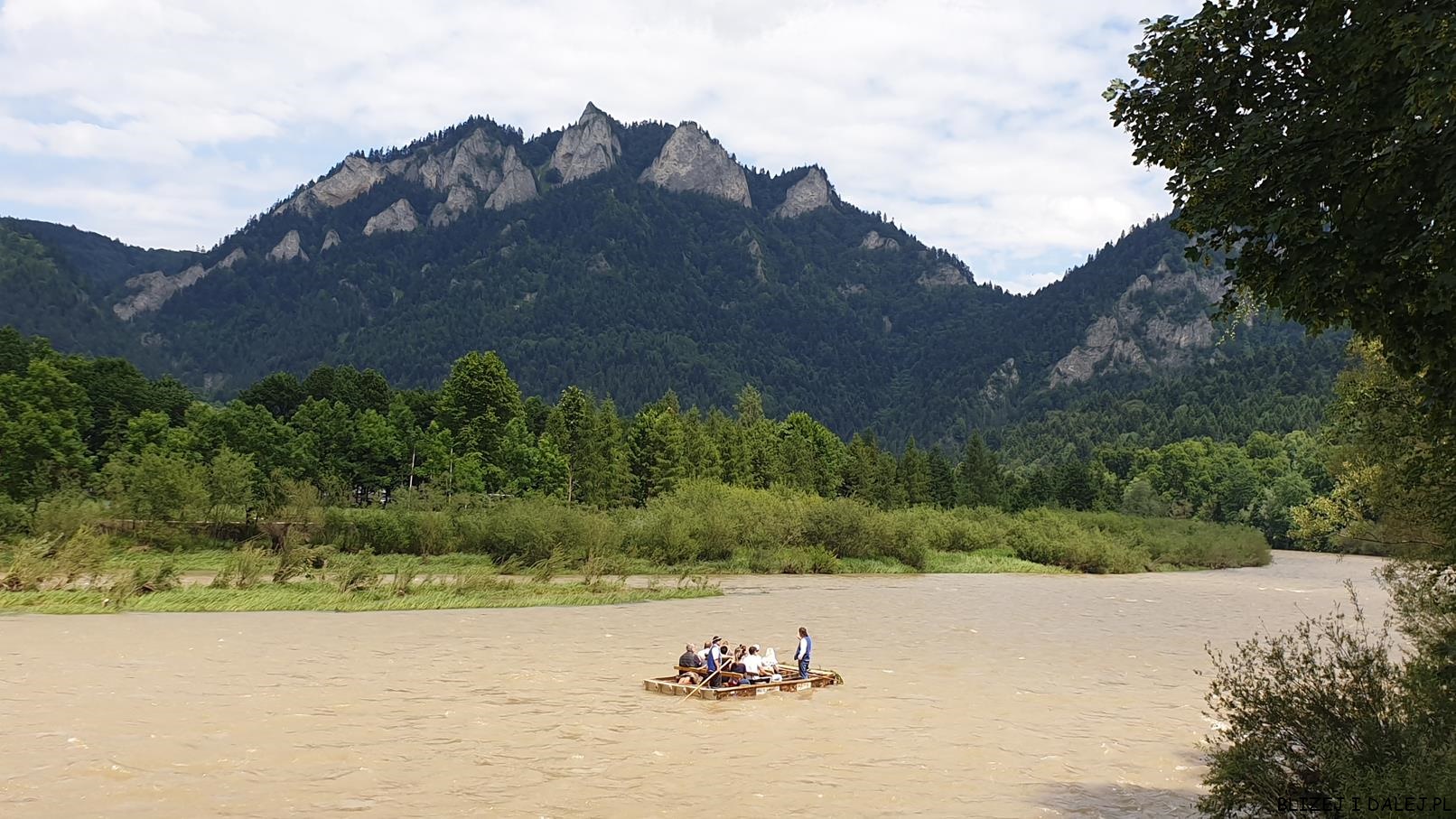 A gdzie się zatrzymaliśmy? W kameralnych domkach Loft&Hill (tutaj więcej) w Grywałdzie, usytuowanych na wzgórzu góry Lubań, więc praktycznie to Gorce choć dla nas jeszcze Pieniny ;) Niesamowity widok roztaczający się zarówno z tarasu jak i kanapy urzeka i nie pozwala oderwać wzroku :) W słoneczne dni pokazują się tatrzańskie szczyty, a w burzowe genialny spektakl na żywo z bezpiecznej kanapy…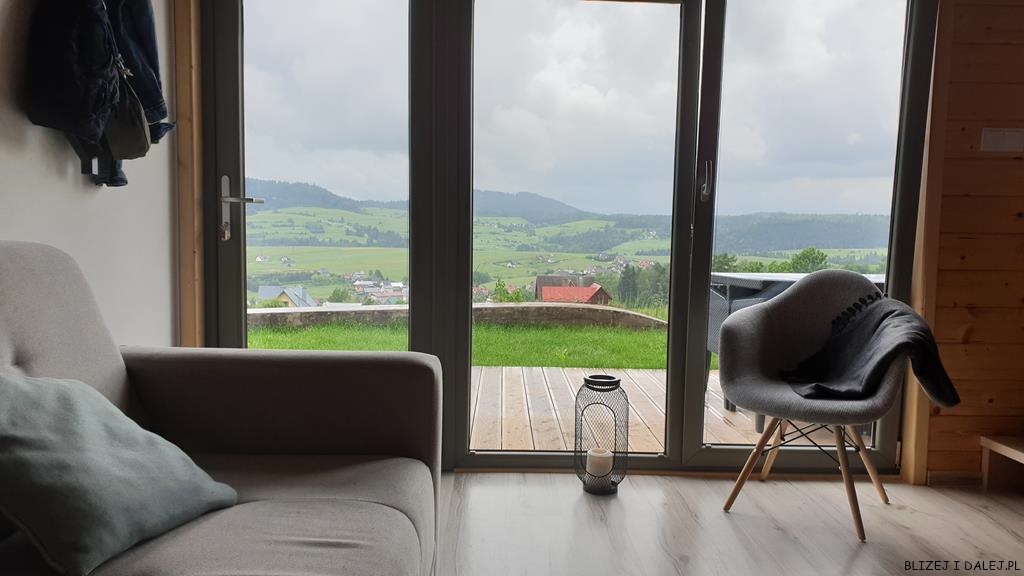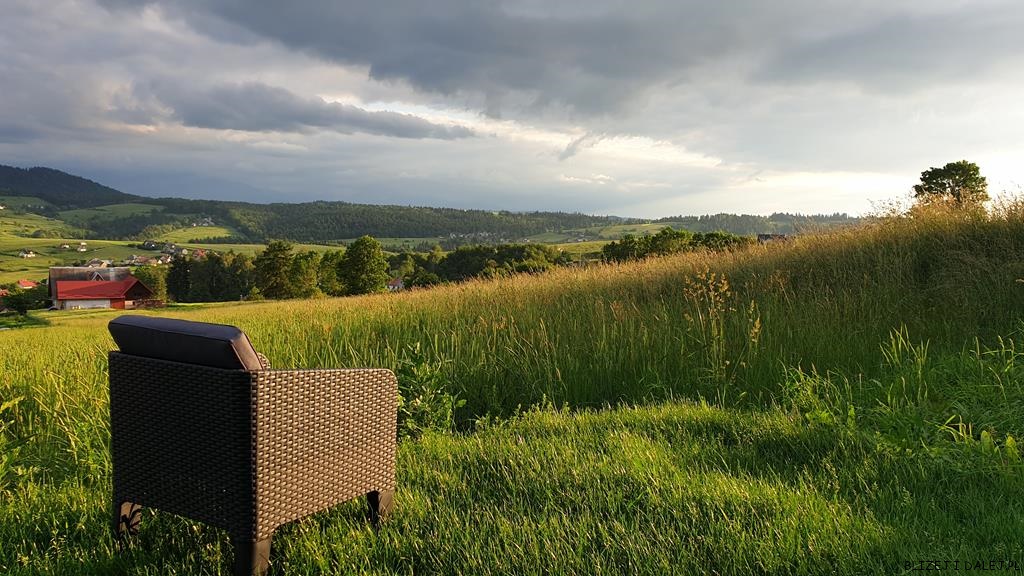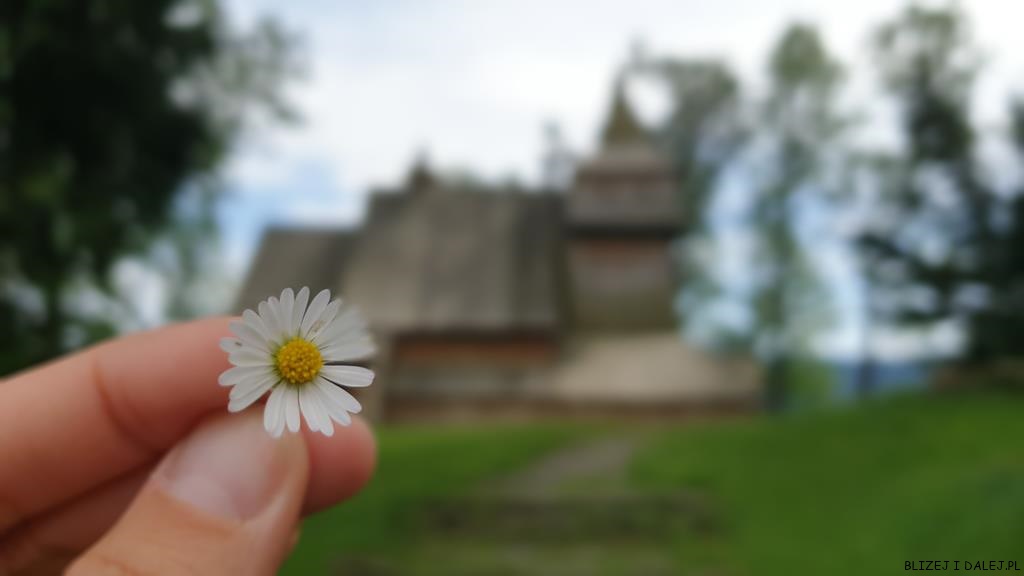 Kto jeszcze nie dotarł w pienińskie klimaty, zdecydowanie polecamy! Tu każdy znajdzie coś dla siebie – zarówno na relaksujący jak i aktywny wypoczynek :)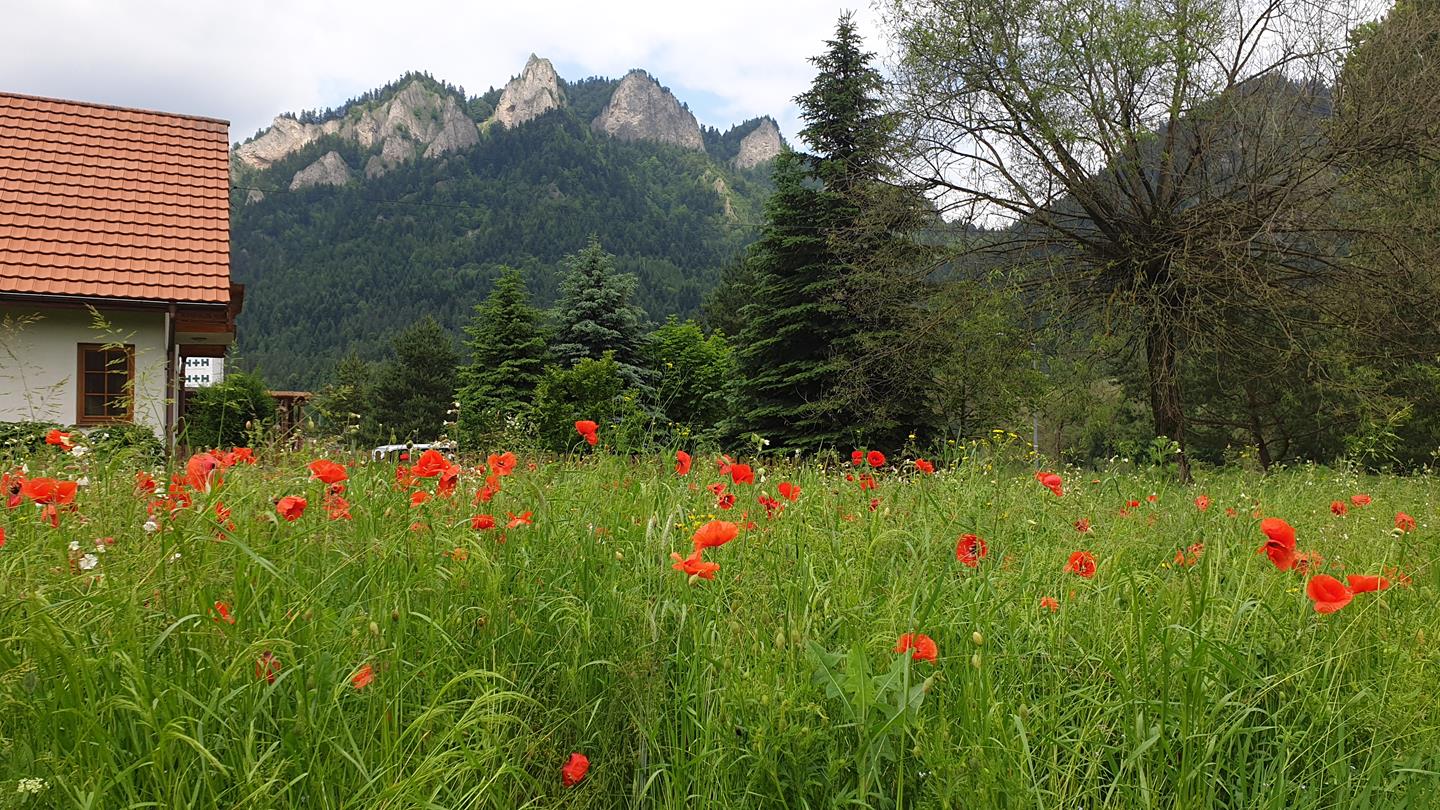 Jeśli chcielibyście wiedzieć więcej na temat pienińskich szlaków to polecam zajrzeć na stronę Hasające Zające – konkretnie i wyczerpująco, są km/czasy i trudność, sami korzystaliśmy z ich wskazówek w trakcie wyjazdu :)
---
You might also like