Kowno to drugie największe miasto Litwy i dawna stolica kraju. Nie jest to oczywisty turystyczny stop na mapie Litwy – zdecydowanie w pierwszej kolejności wszyscy kierują swoje kroki do Wilna czy zamku w Trokach. Czy zatem warto zatrzymać się w Kownie? Czy jest tam coś ciekawego? No ba! Zapraszam na subiektywny przewodnik po tym zaskakującym mieście :)
Co warto zobaczyć w Kownie
Zamek w Kownie to jeden z najważniejszych punktów wszystkich przewodników choć z tytułowego zamku niewiele zostało… zaledwie baszta, fosa i trochę muru. Ruiny zamku zostały odrestaurowane – jest to jeden z najstarszych i pierwszych zamków na Litwie, datowany na drugą połowę XIV w. Na jedną z baszt można się wdrapać aby podziwiać rozciągający się widok z jednej strony na miasto a z drugiej na ujście rzeki Wilii do Niemna – malownicza sceneria :)
Dodam, że tuż obok zamku znajduje się duży parking, więc jest to wygodne i dość strategiczne miejsce do rozpoczęcia zwiedzania.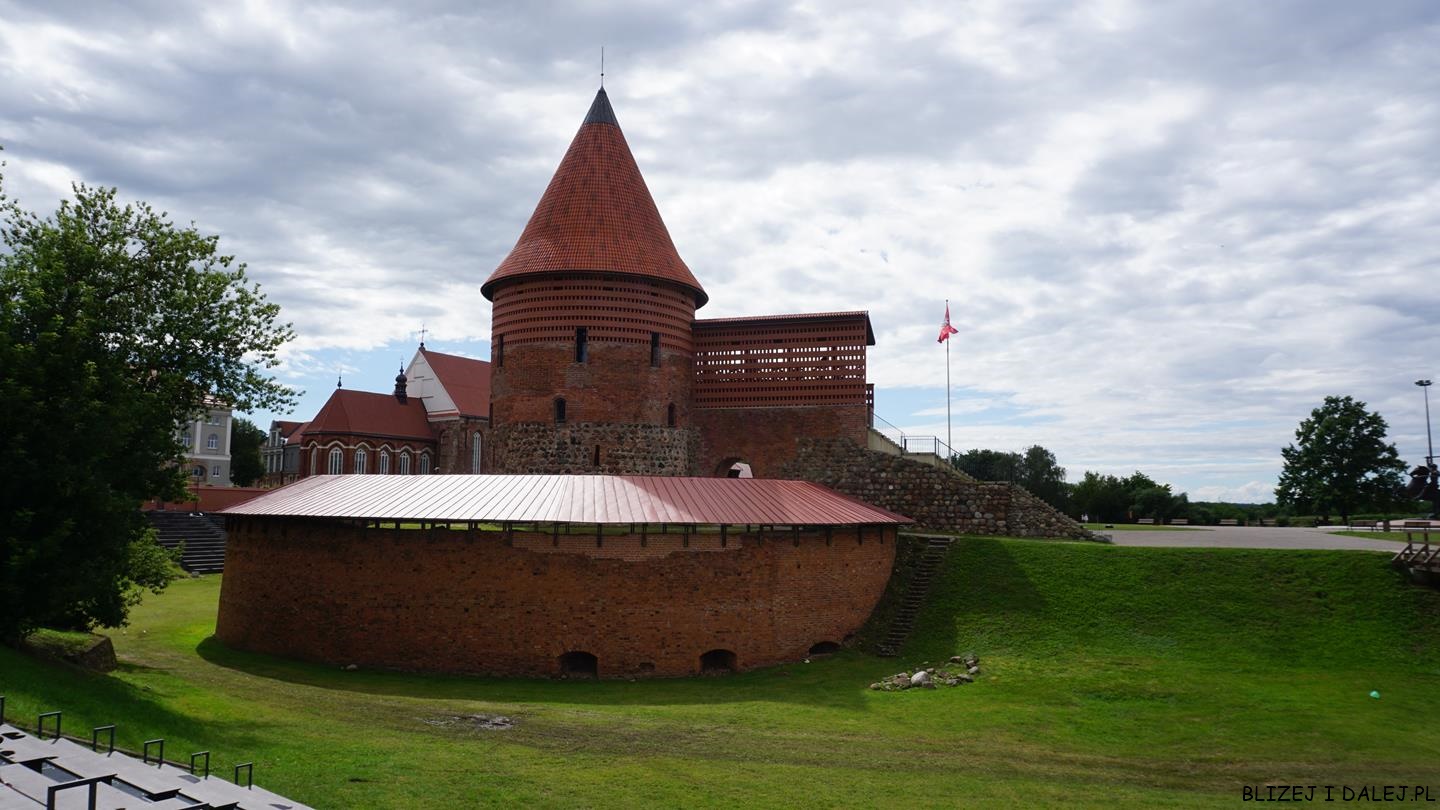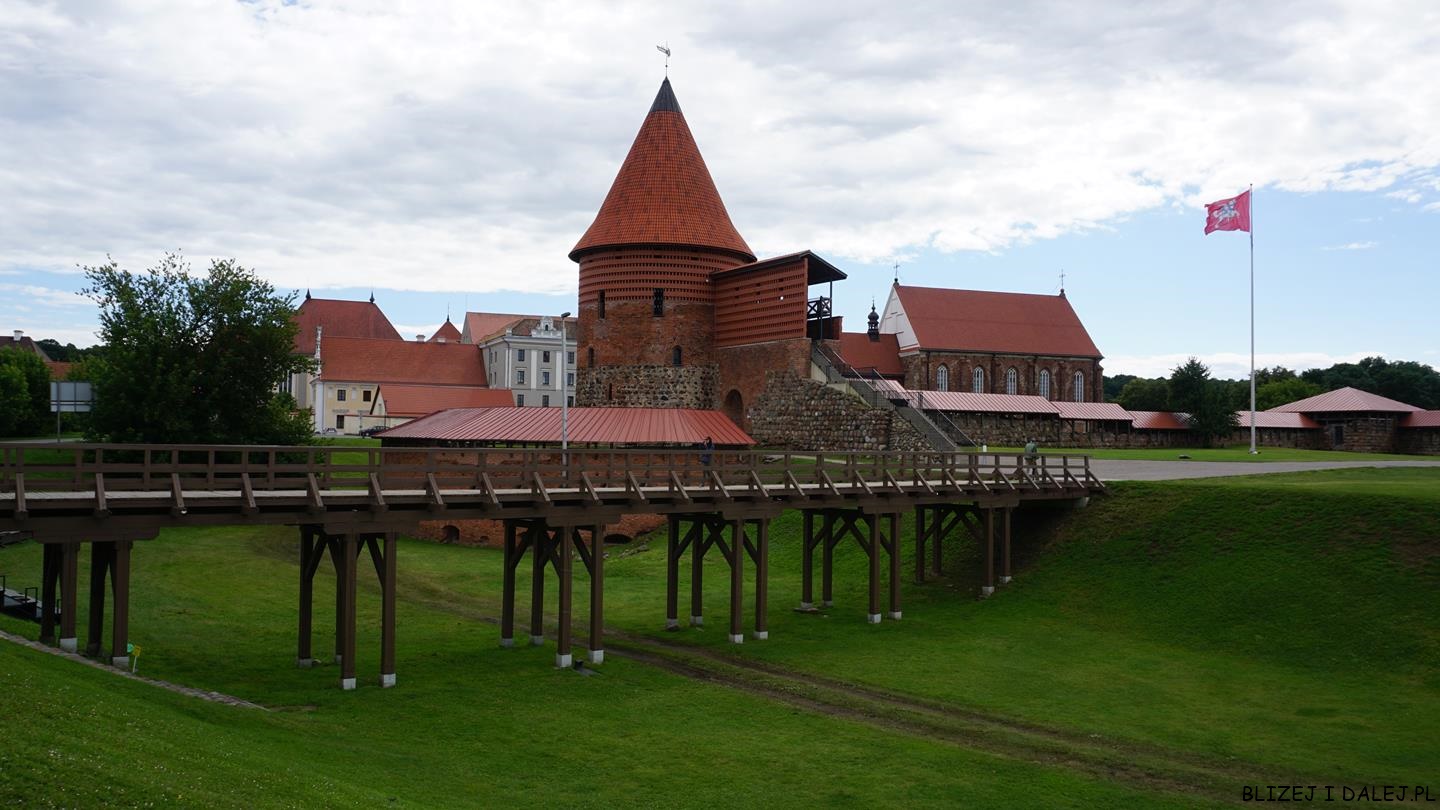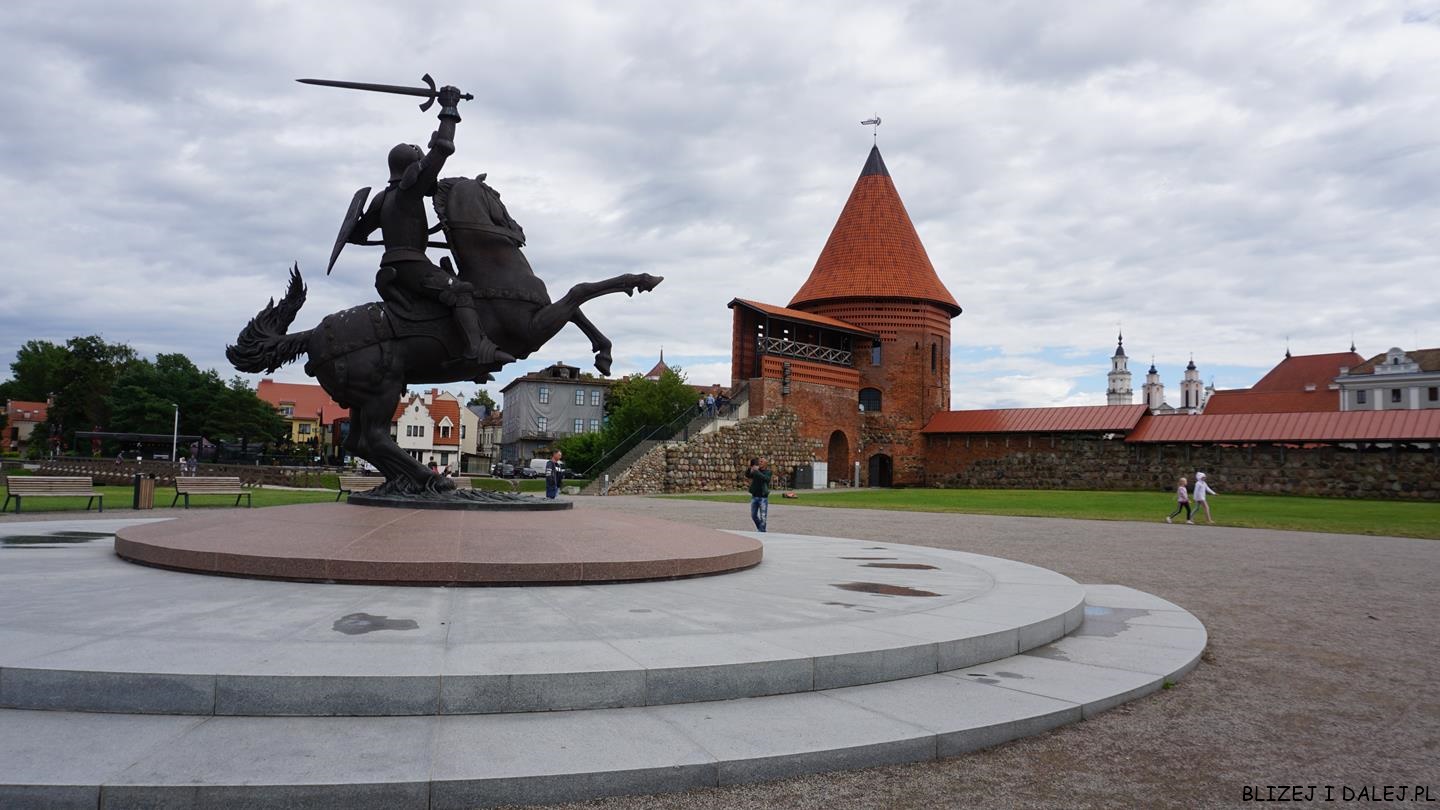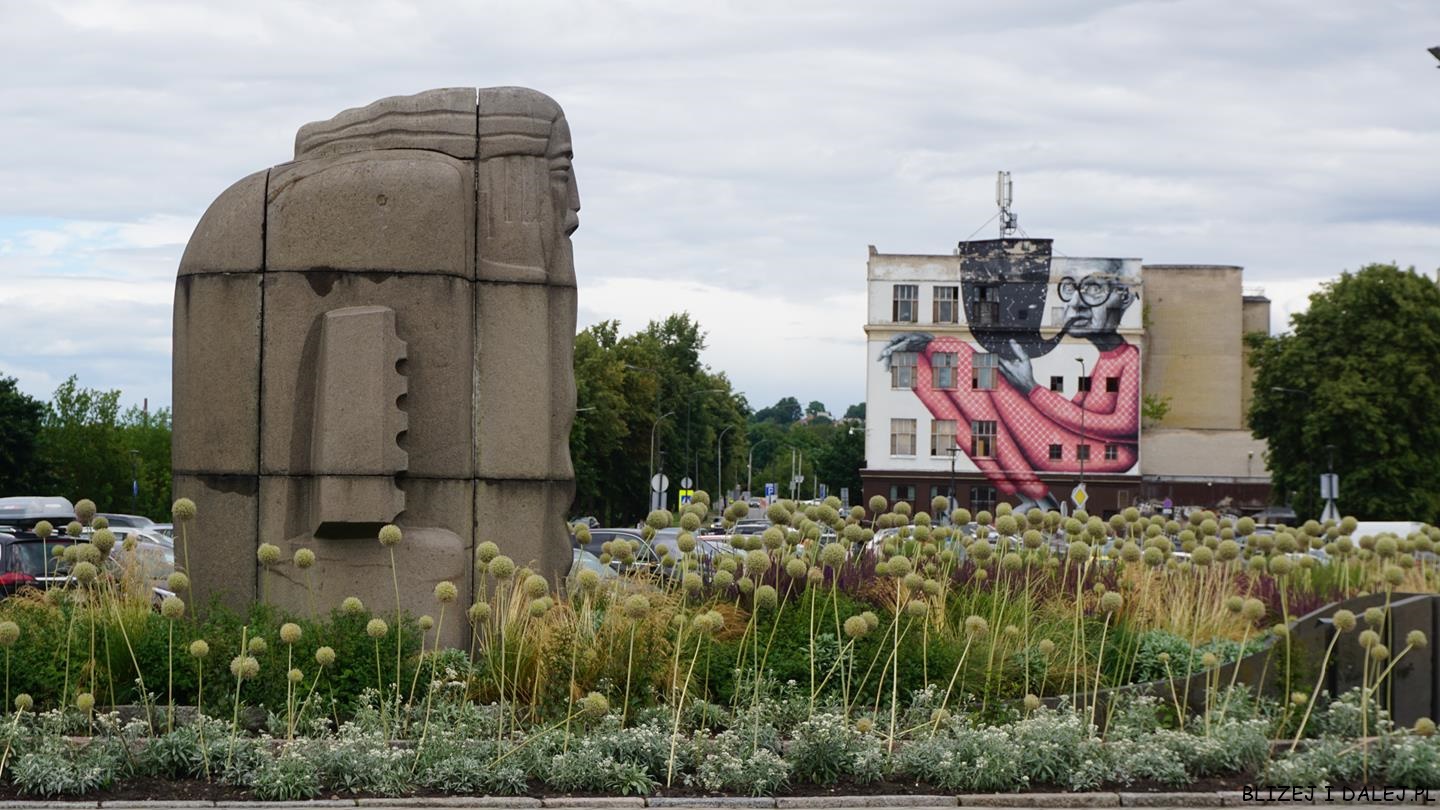 Z baszty doskonale widać barokowy, majestatyczny kościół św. Jerzego oraz klasztor bernardynów znajdujący się tuż za kościołem.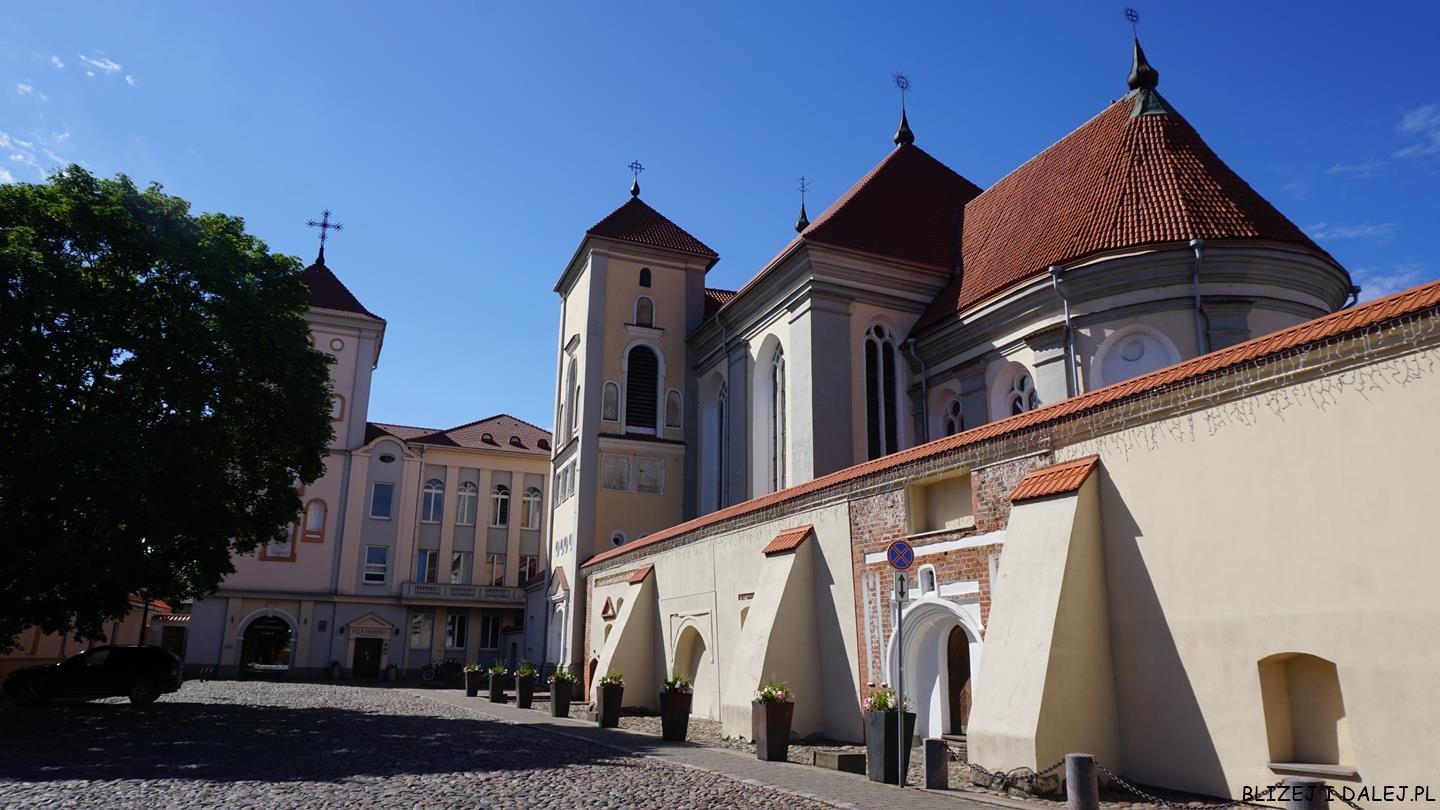 To już prawie sam rynek Starego Miasta, a tam górujący nad rynkiem Ratusz Miejski oraz kościół jezuitów św. Franciszka Ksawego, a wokół starodawne, niskie kamienice. Chcąc zwiedzić tylko ścisłe centrum czy też Stare Miasto i najważniejsze zabytki powinno się to udać już w jeden dzień, tu wszędzie jest naprawdę blisko ;)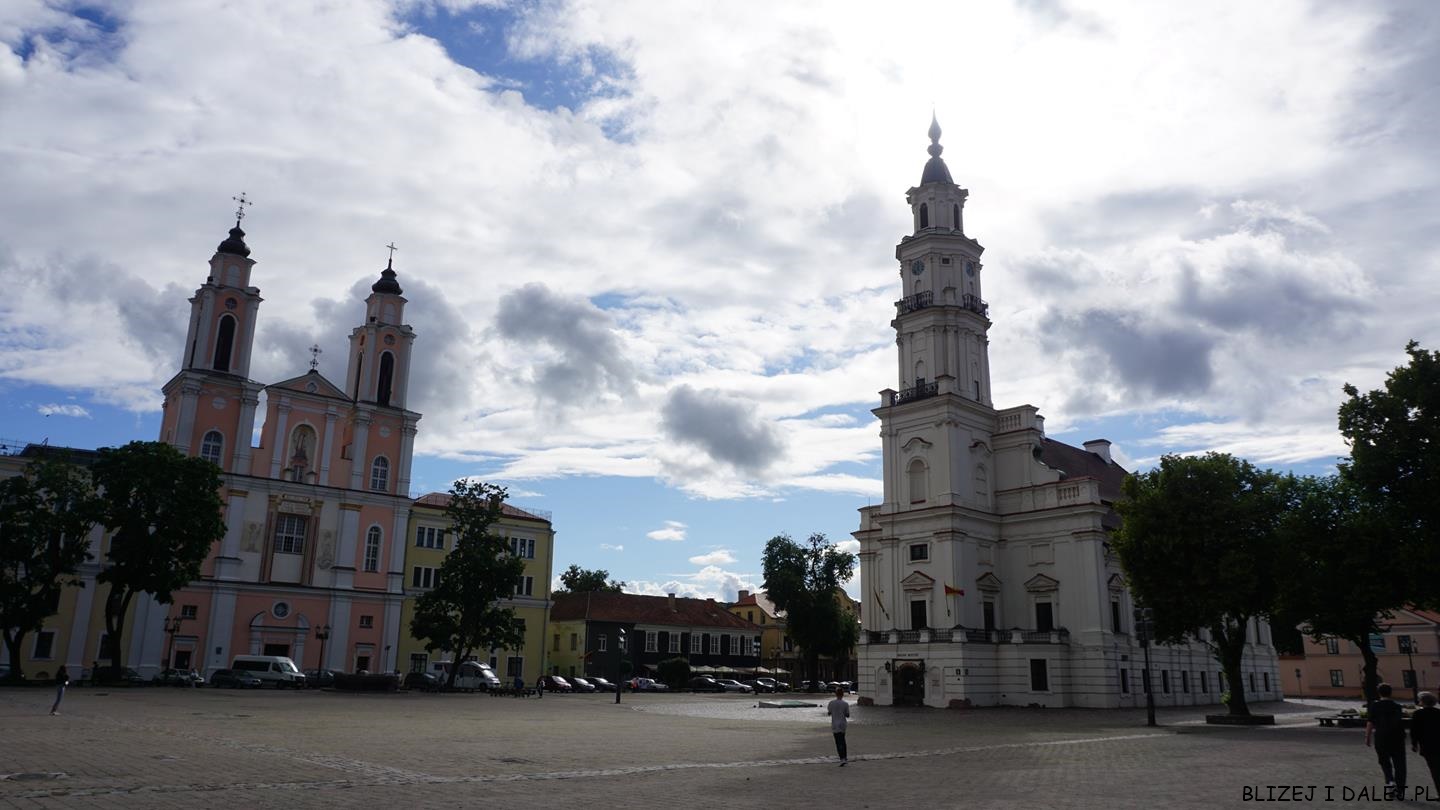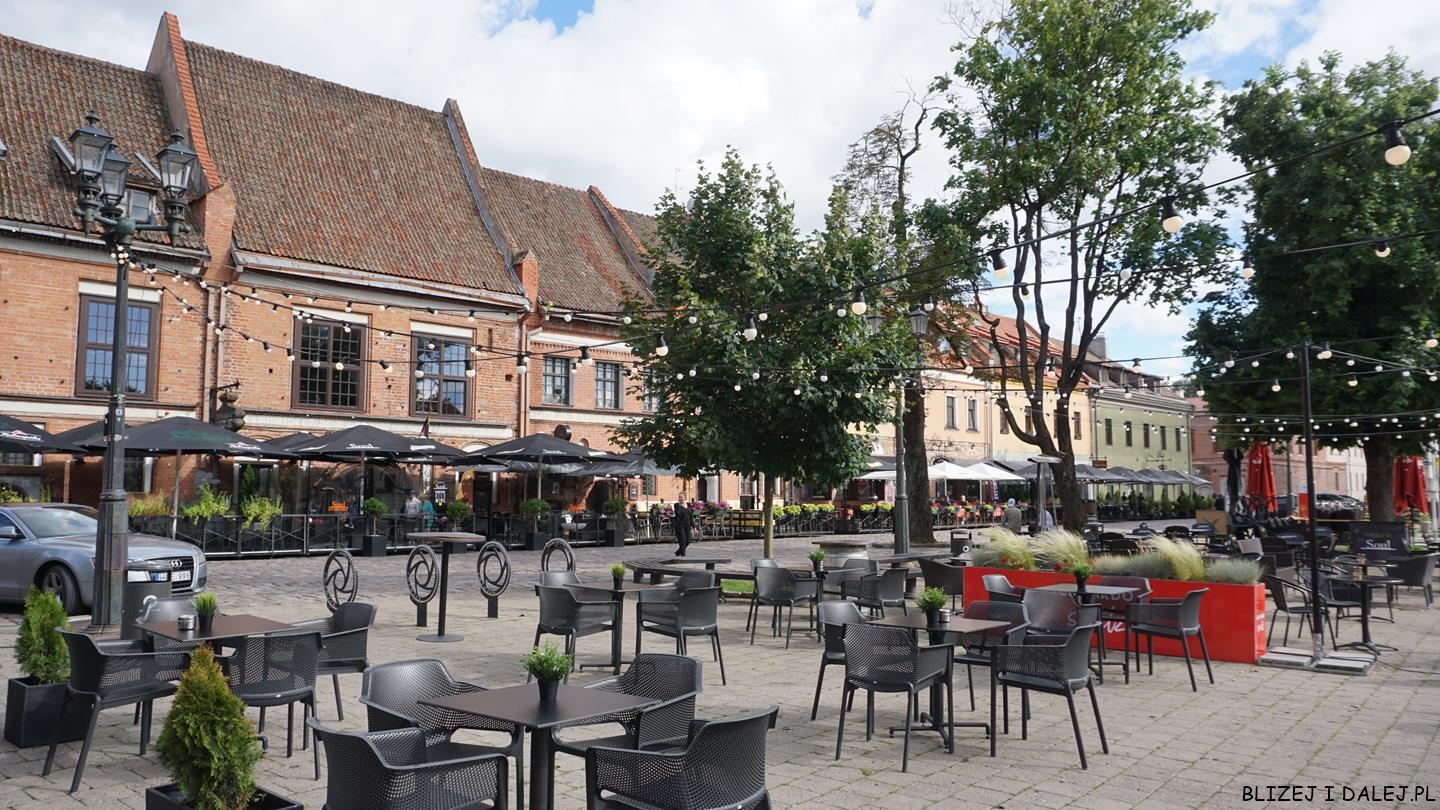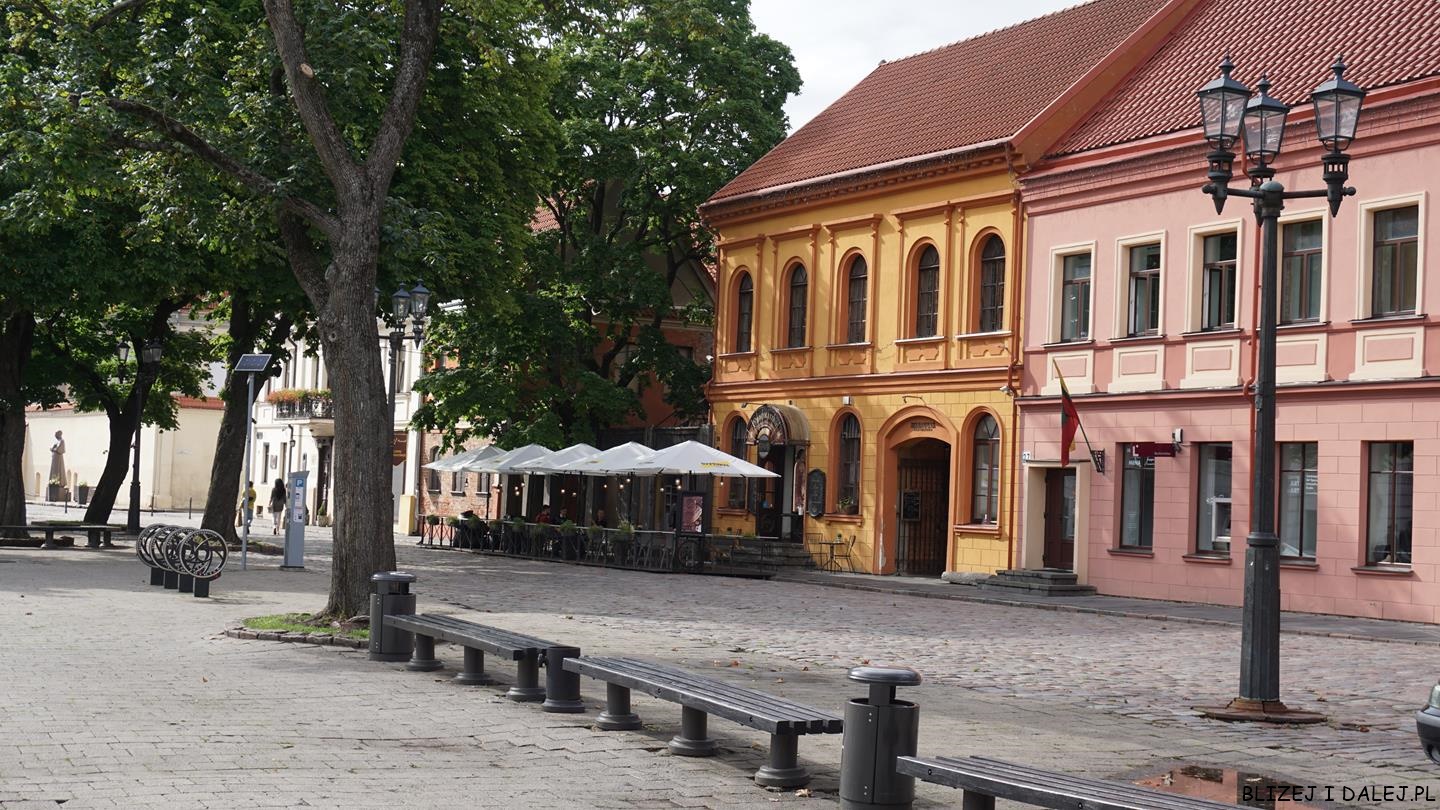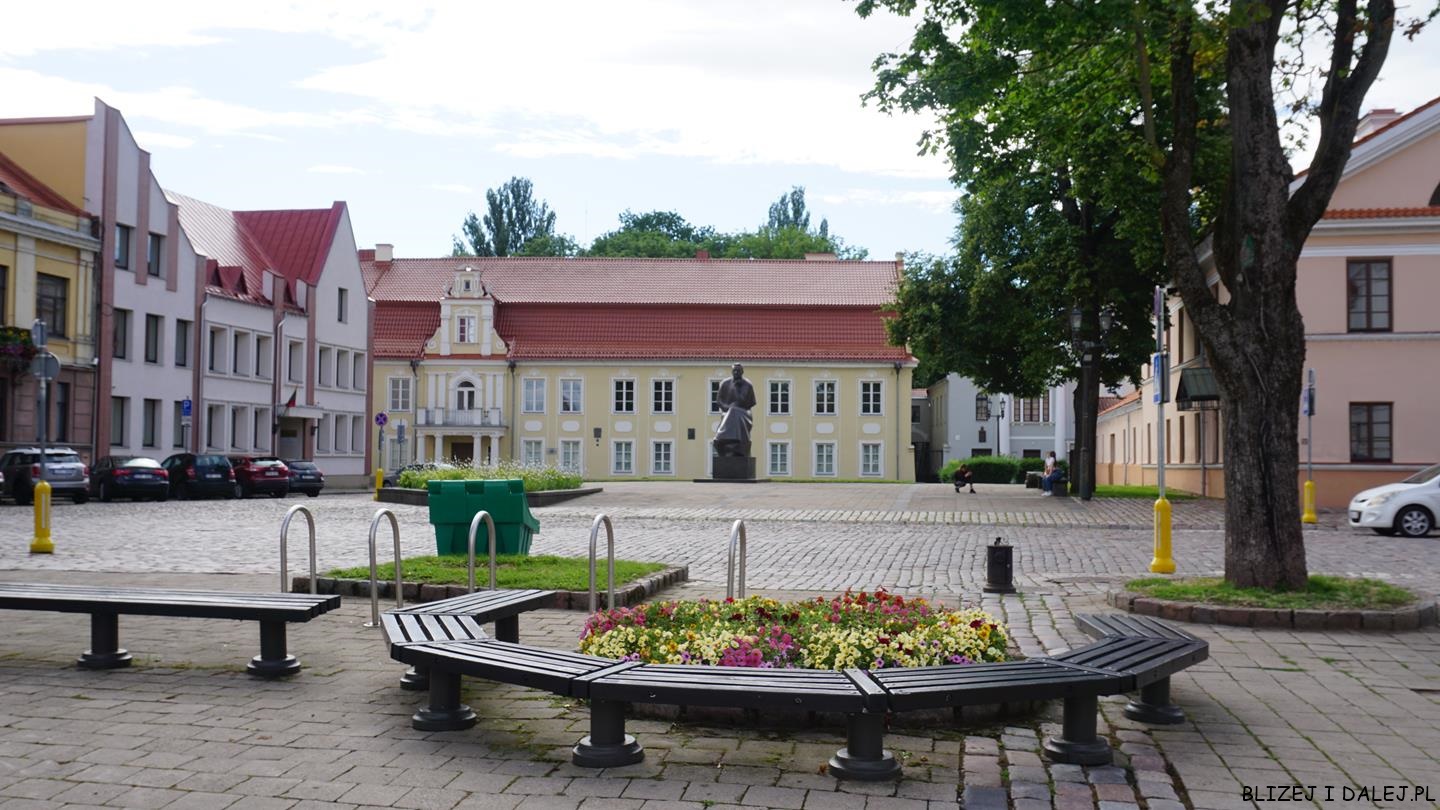 Blisko rynku znajduje się słynny, barokowy dom Perkuna a także majestatyczna katedra Apostołów Piotra i Pawła. W tym miejscu, przy samej katedrze zaczyna się deptak Vilniaus gatve, gdzie należy bacznie się rozglądać – mnóstwo tu uroczych i kolorowych kamienic a wśród nich knajpki, restauracje czy kawiarenki. I sztuka uliczna zaczyna być coraz bardziej widoczna, więc miejcie oczy szeroko otwarte :)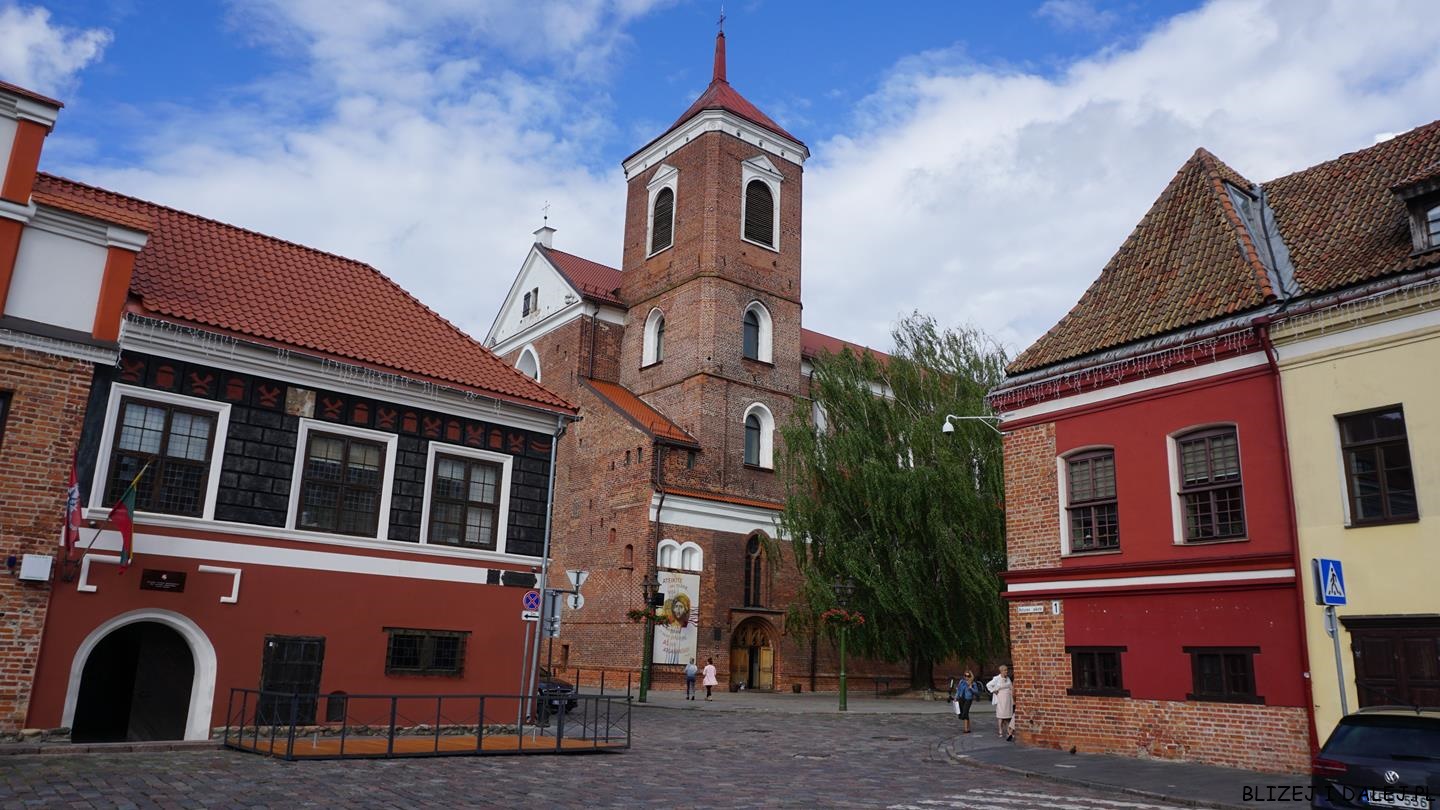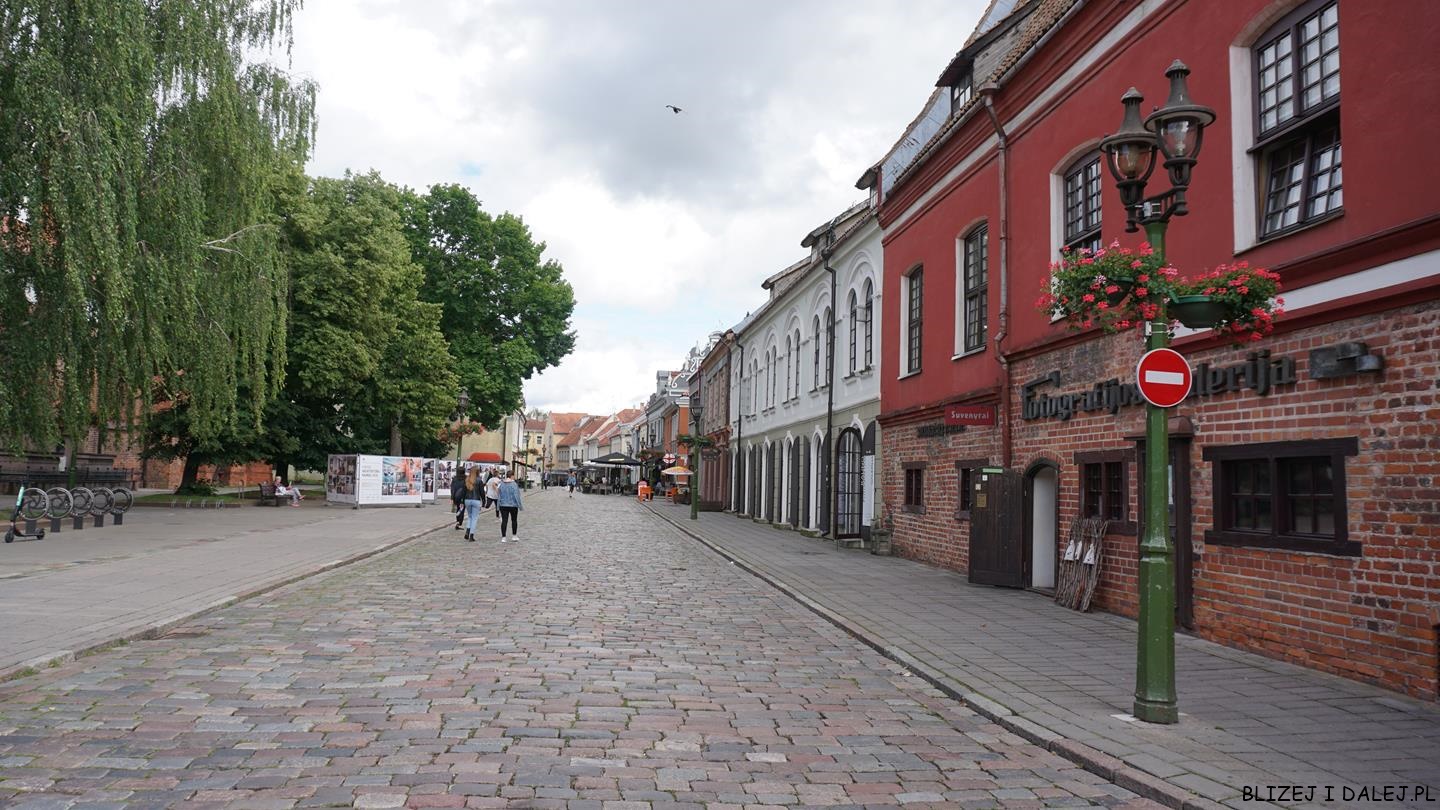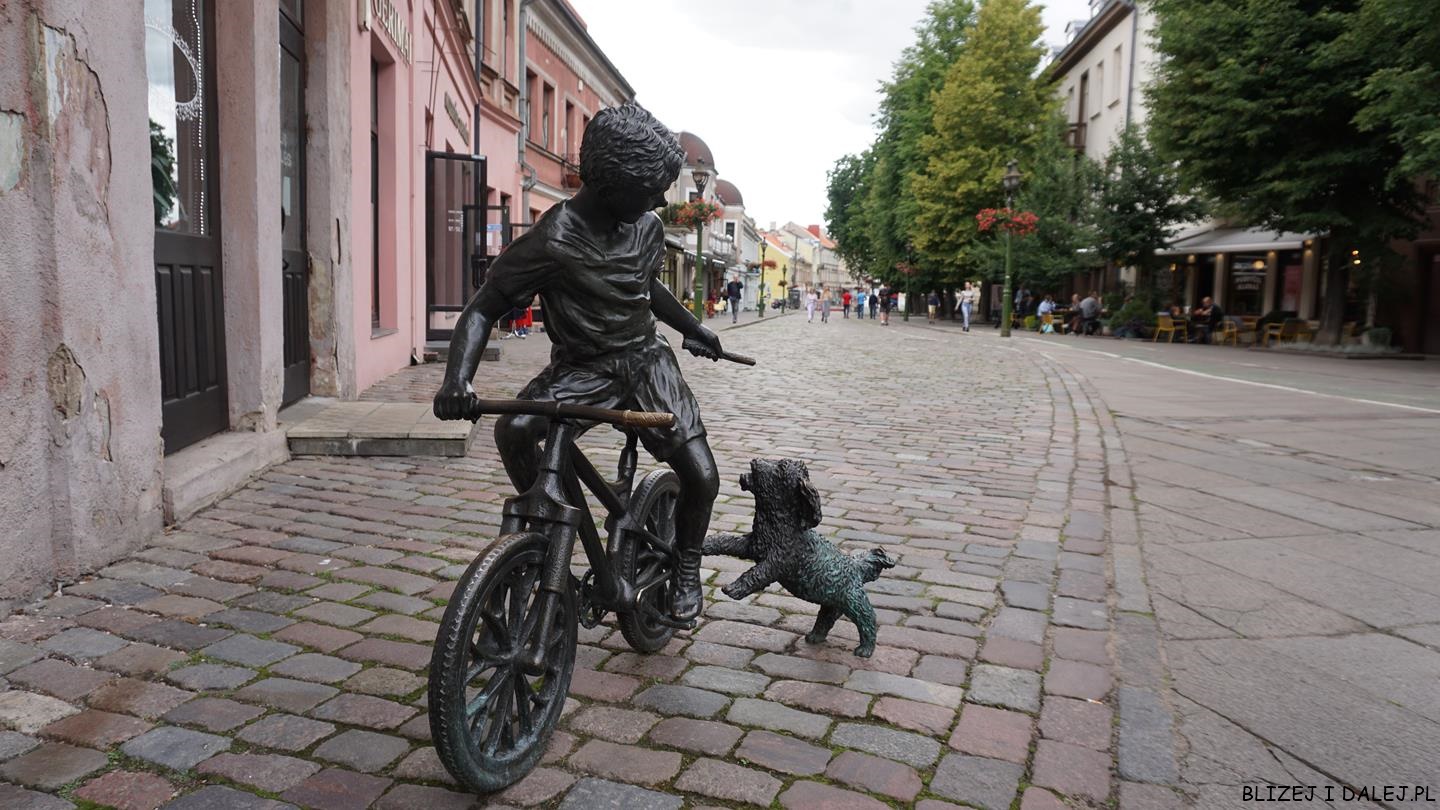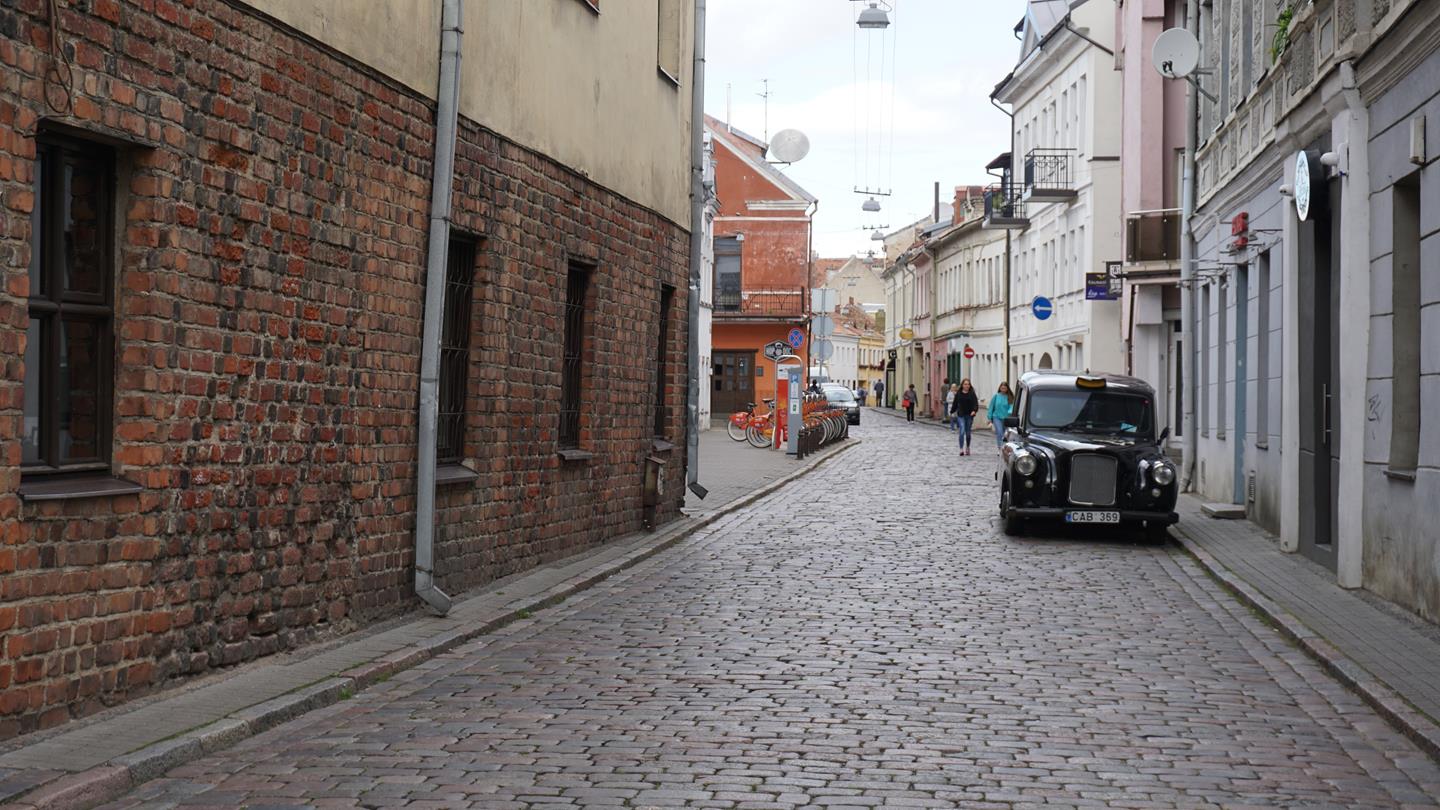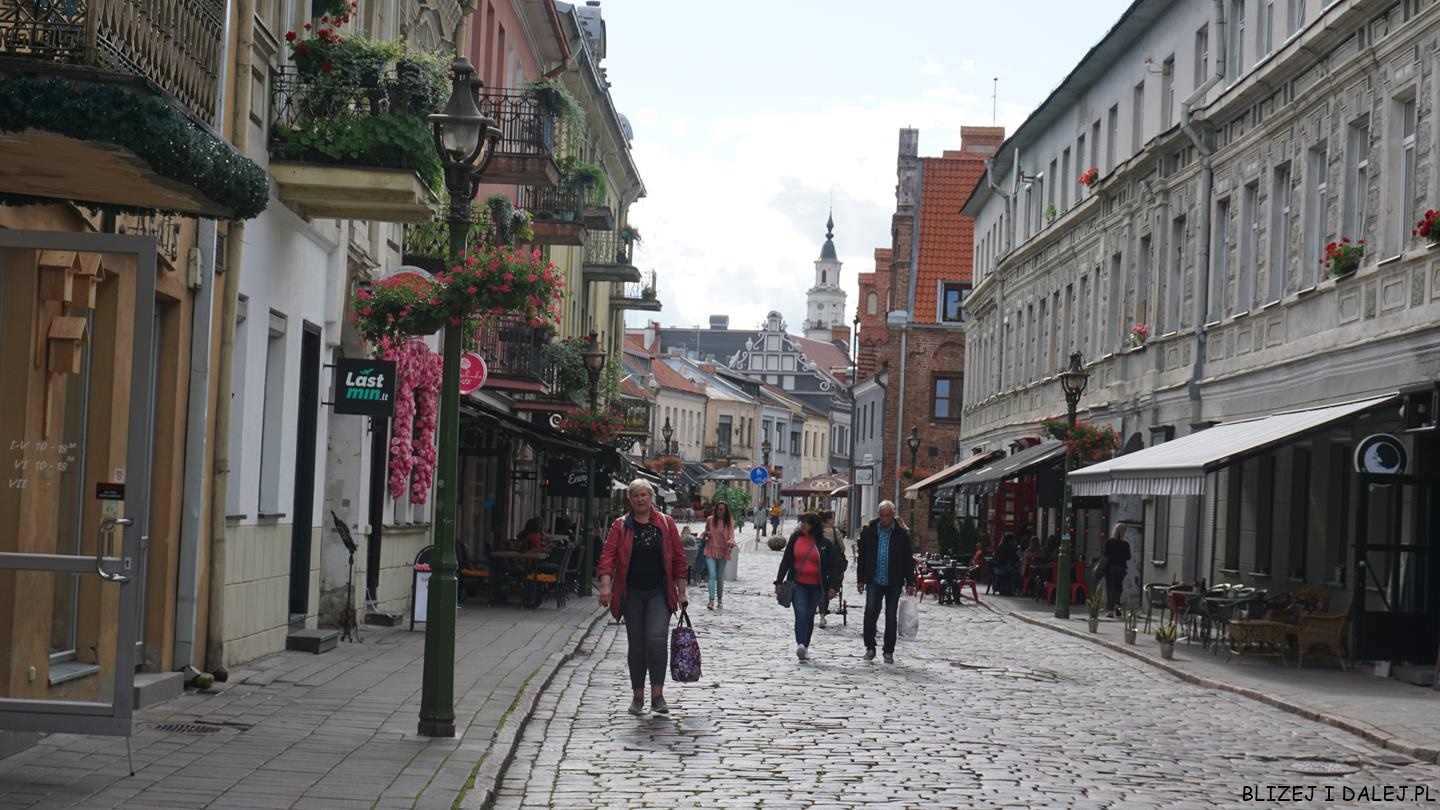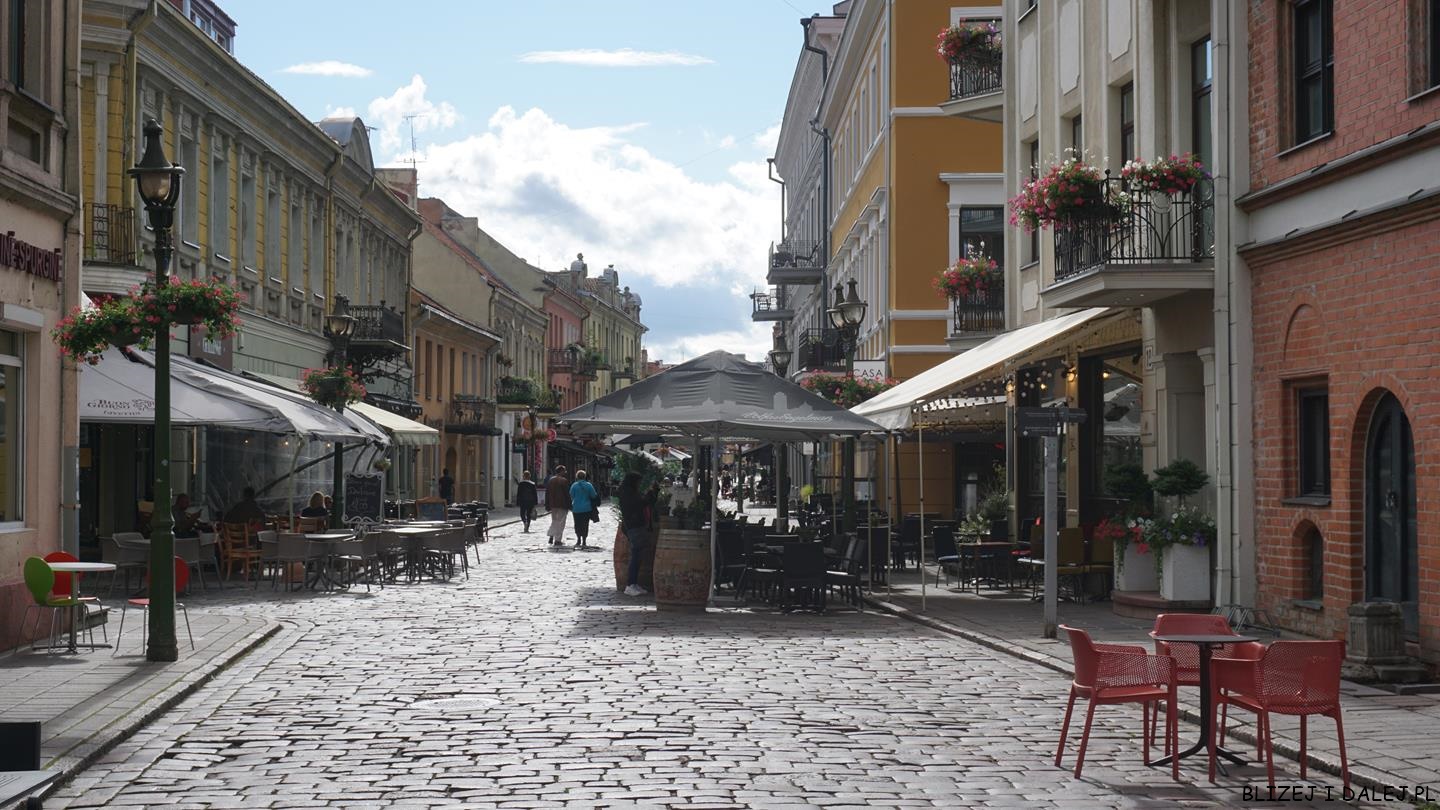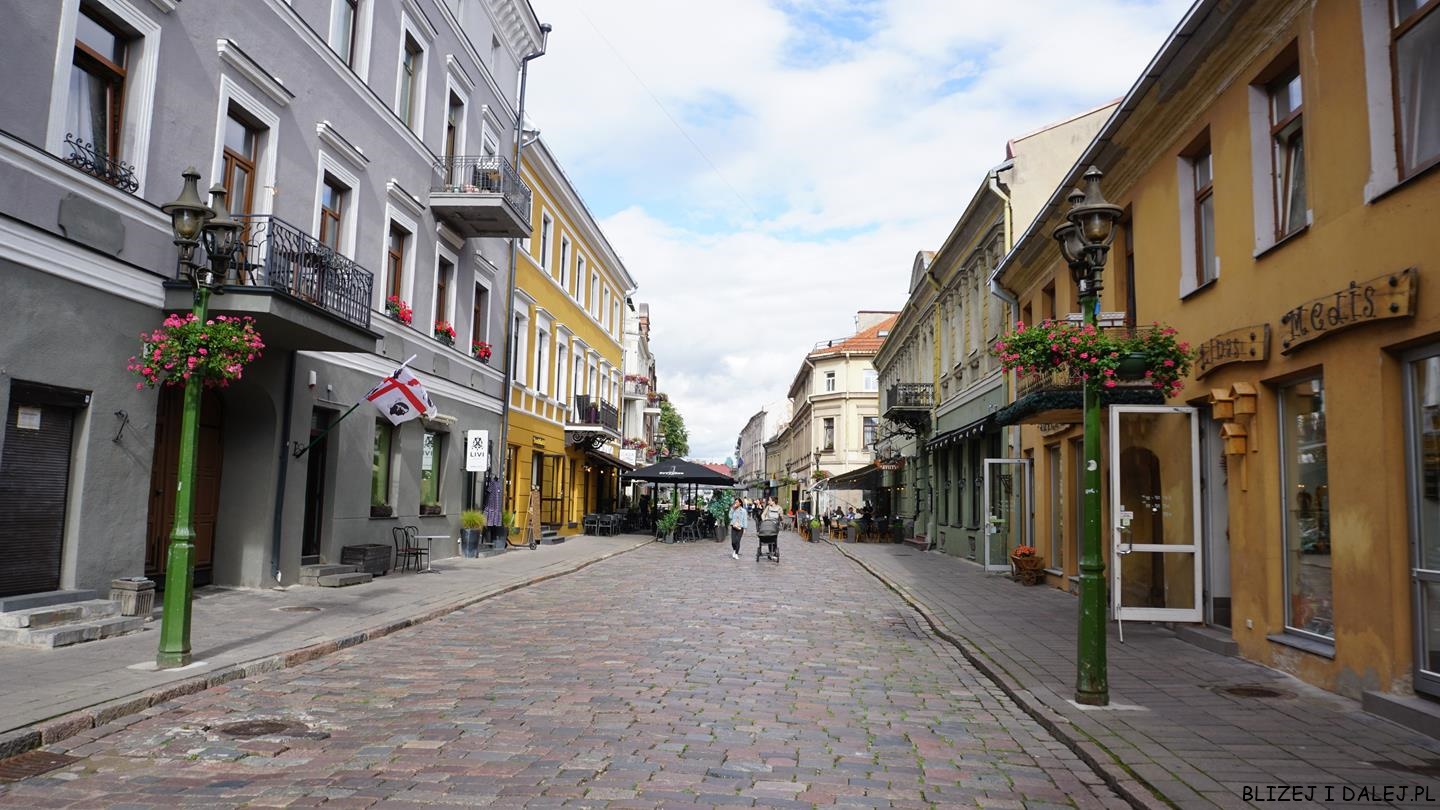 Aleja Wolności to jeden z najdłuższych deptaków w Europie (1,7km) – skojarzenie z Piotrkowską w Łodzi natychmiastowe ;) Wzdłuż alei znajdują się urzędy, eleganckie gmachy, część w świetnej kondycji, pozostałe pilnie czekające na remont. A także mnóstwo sklepów, restauracji czy kawiarni – tu już jesteśmy na kowieńskim Nowym Mieście!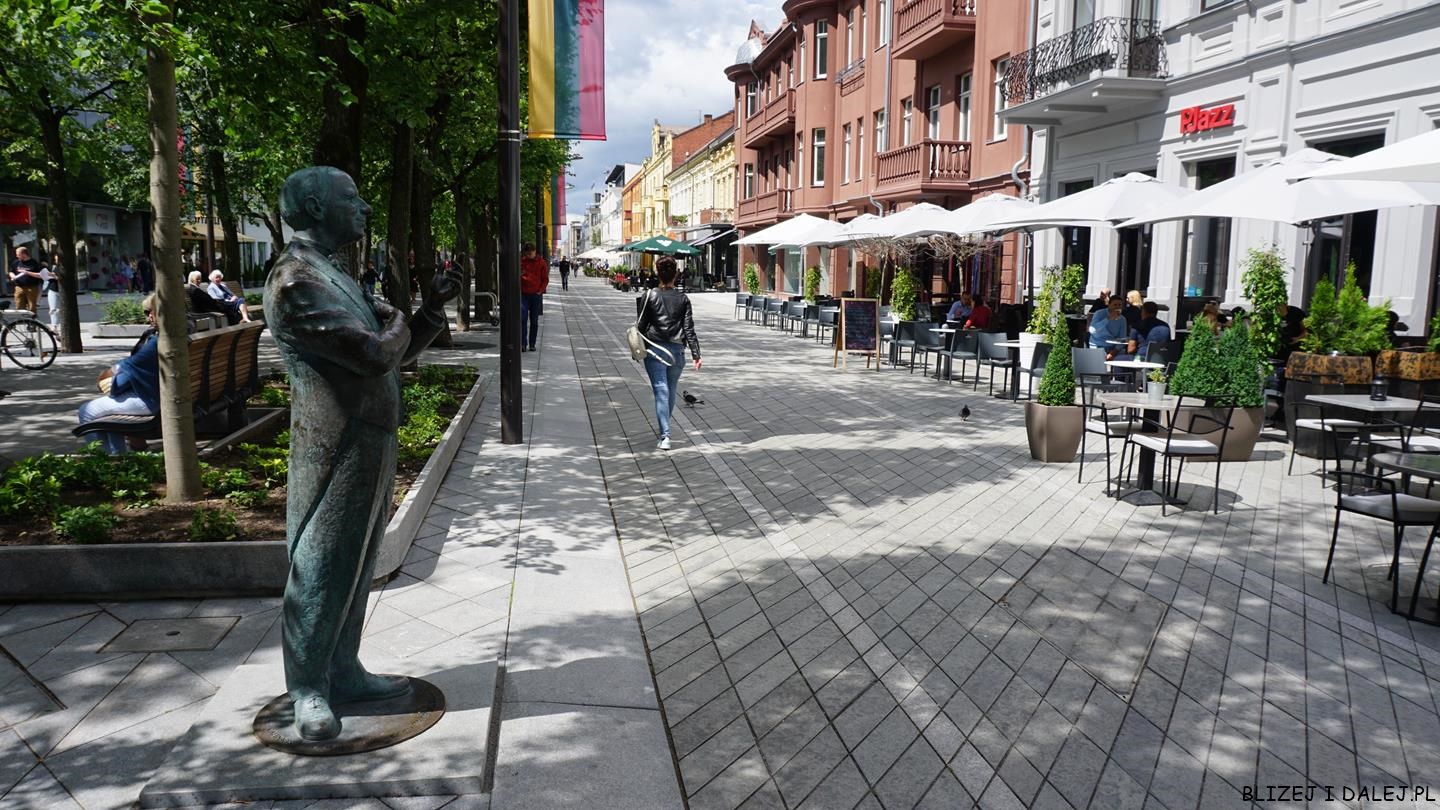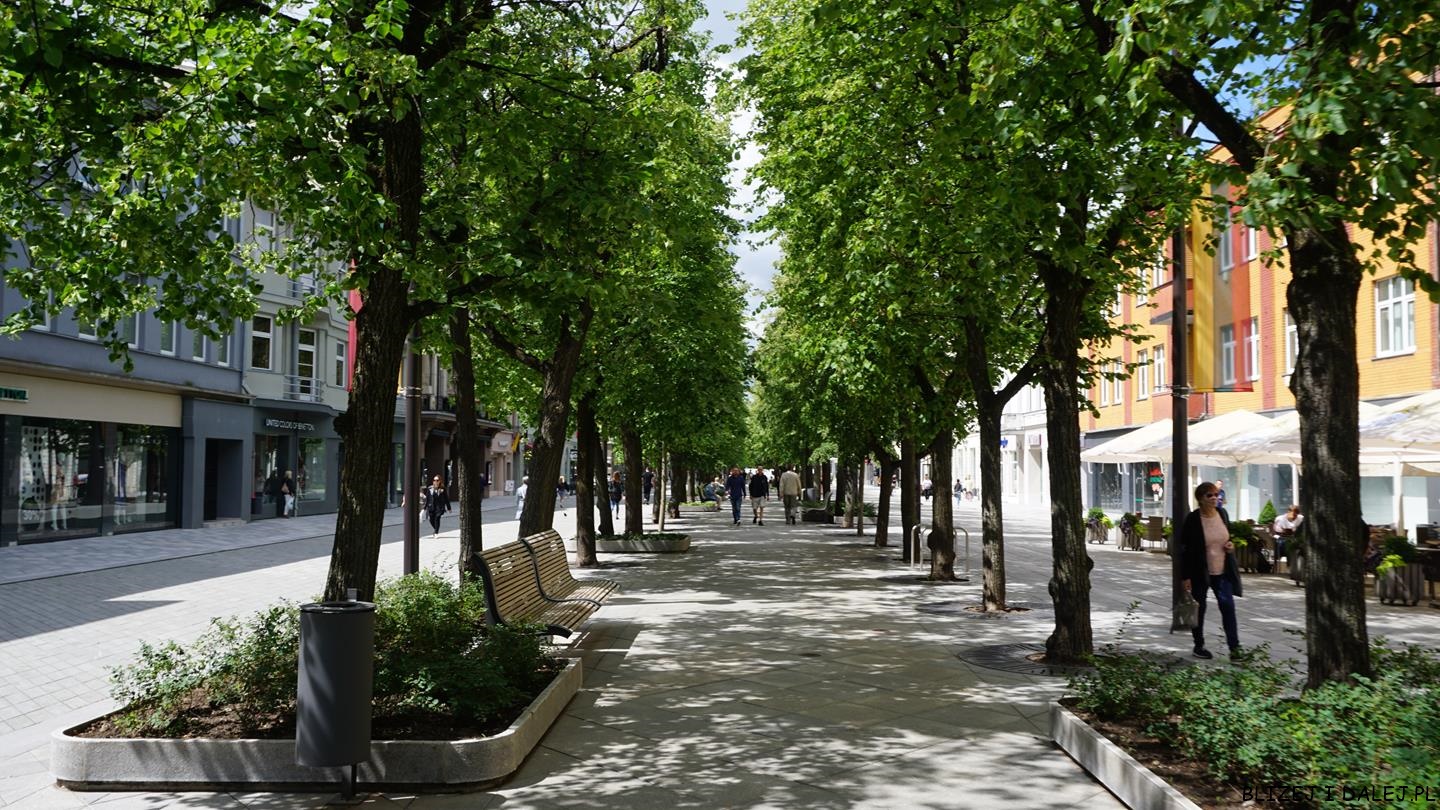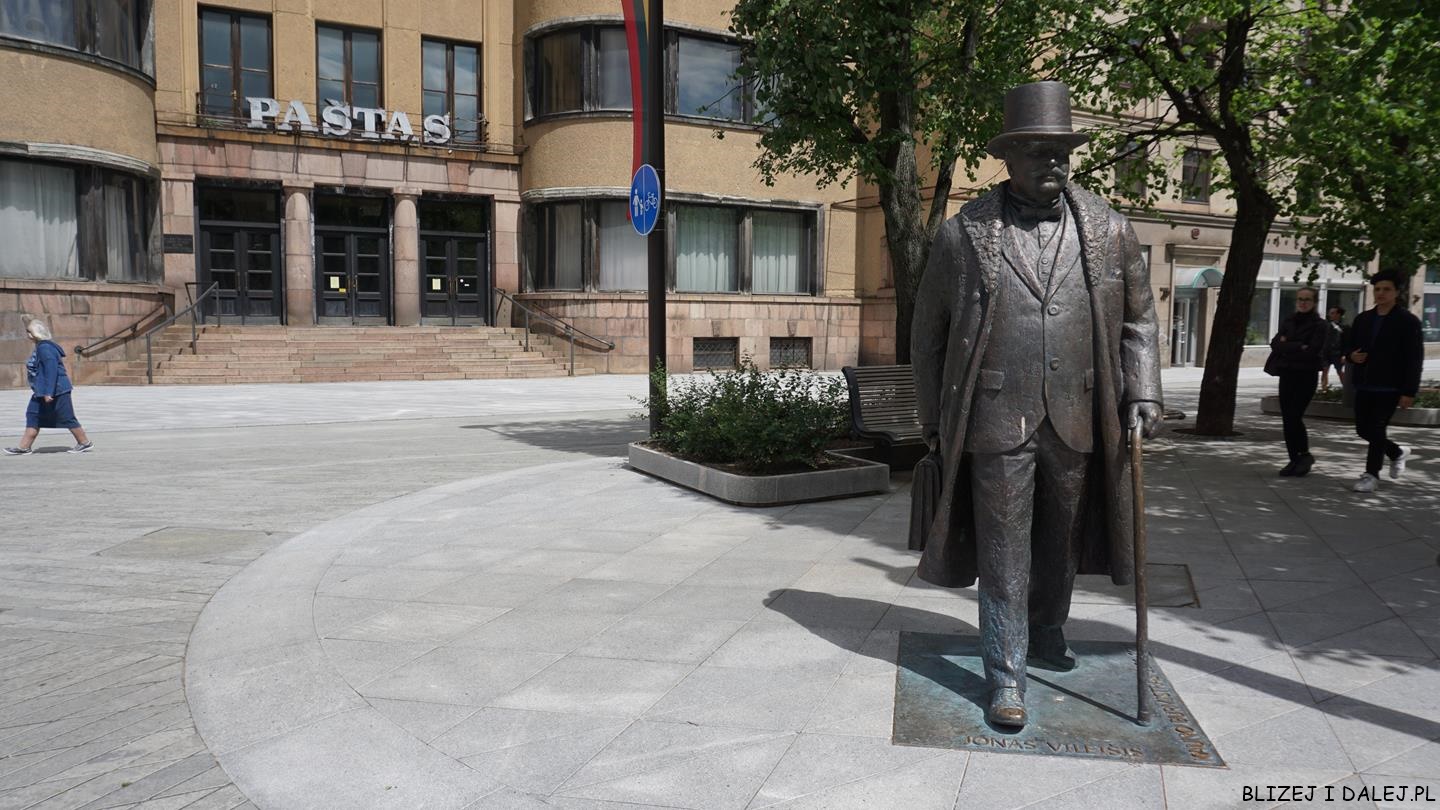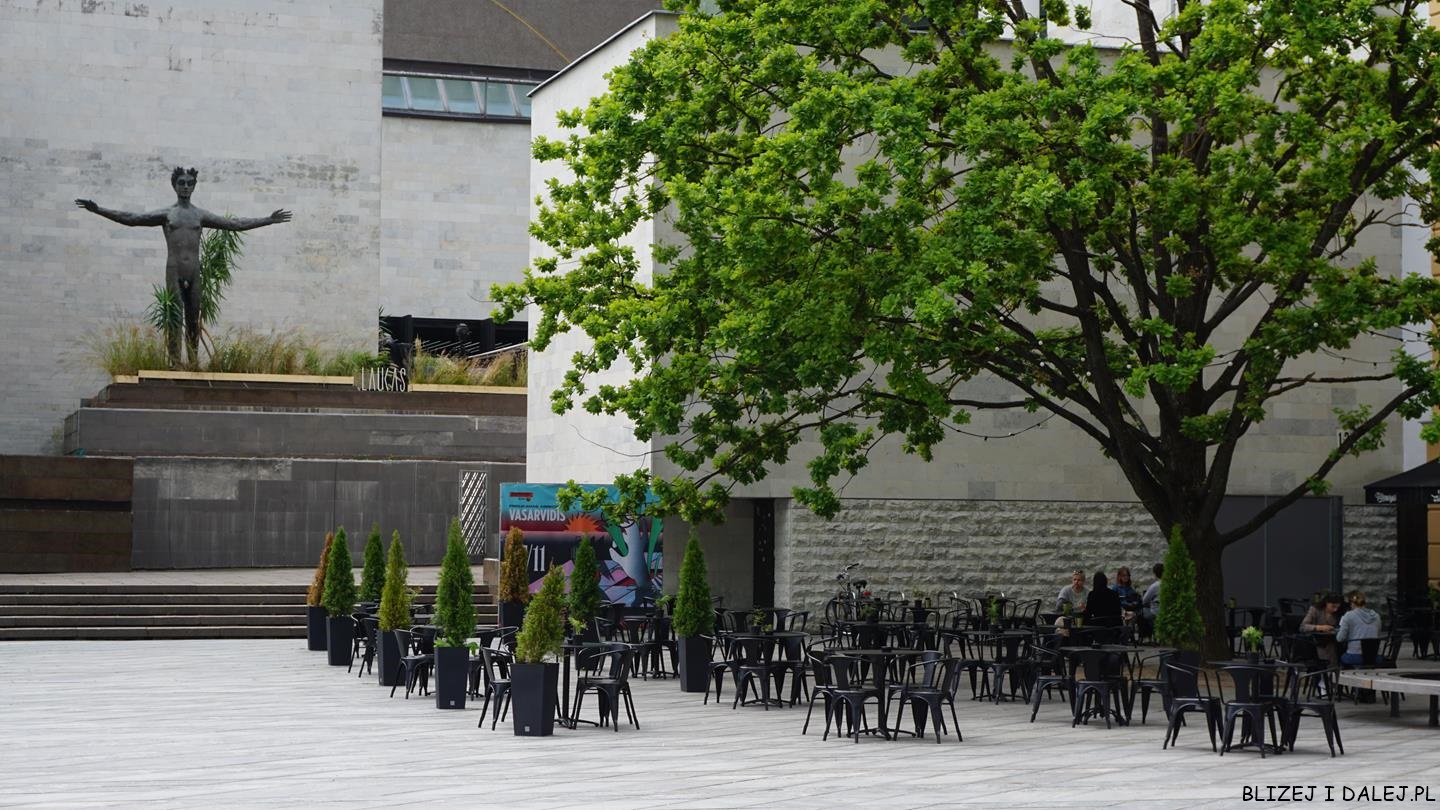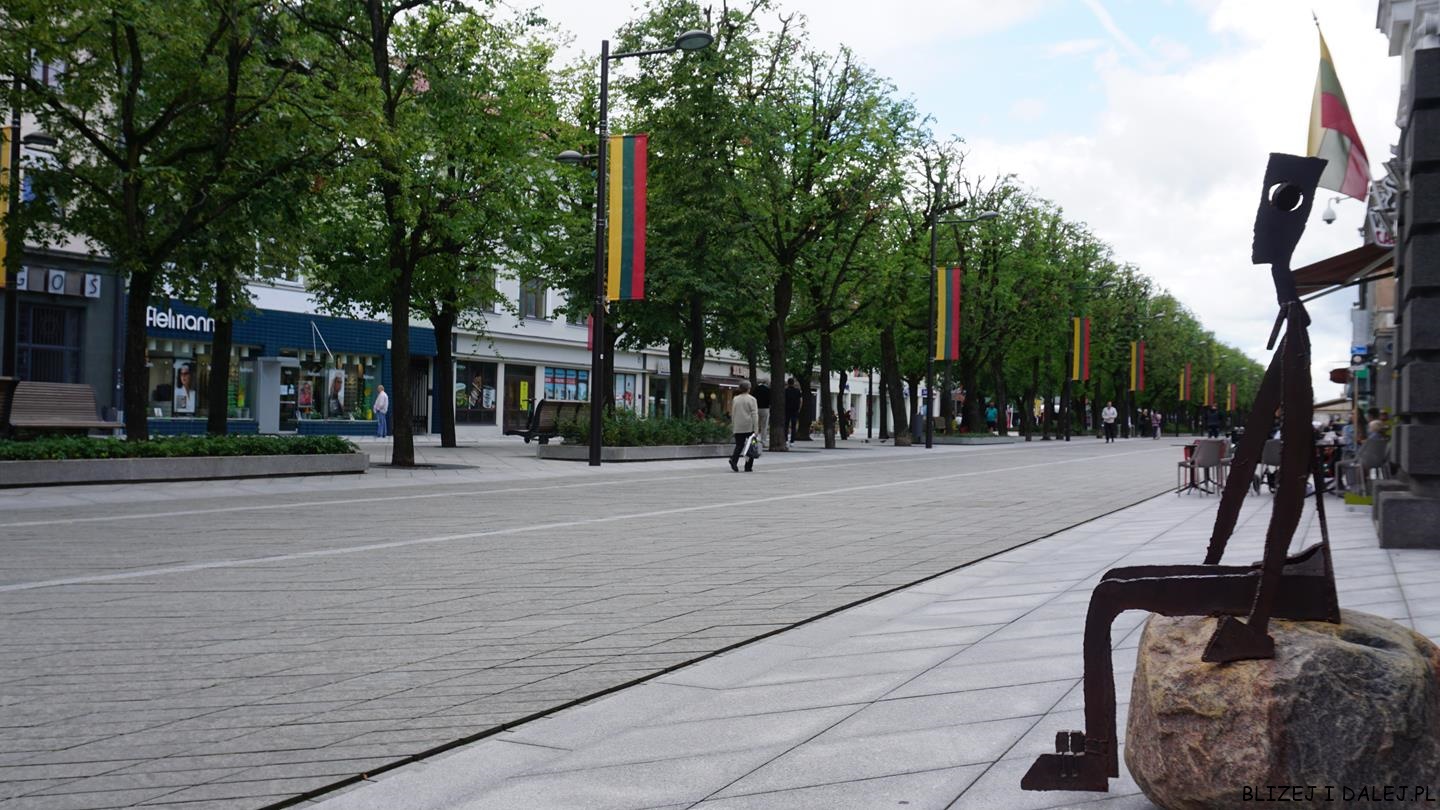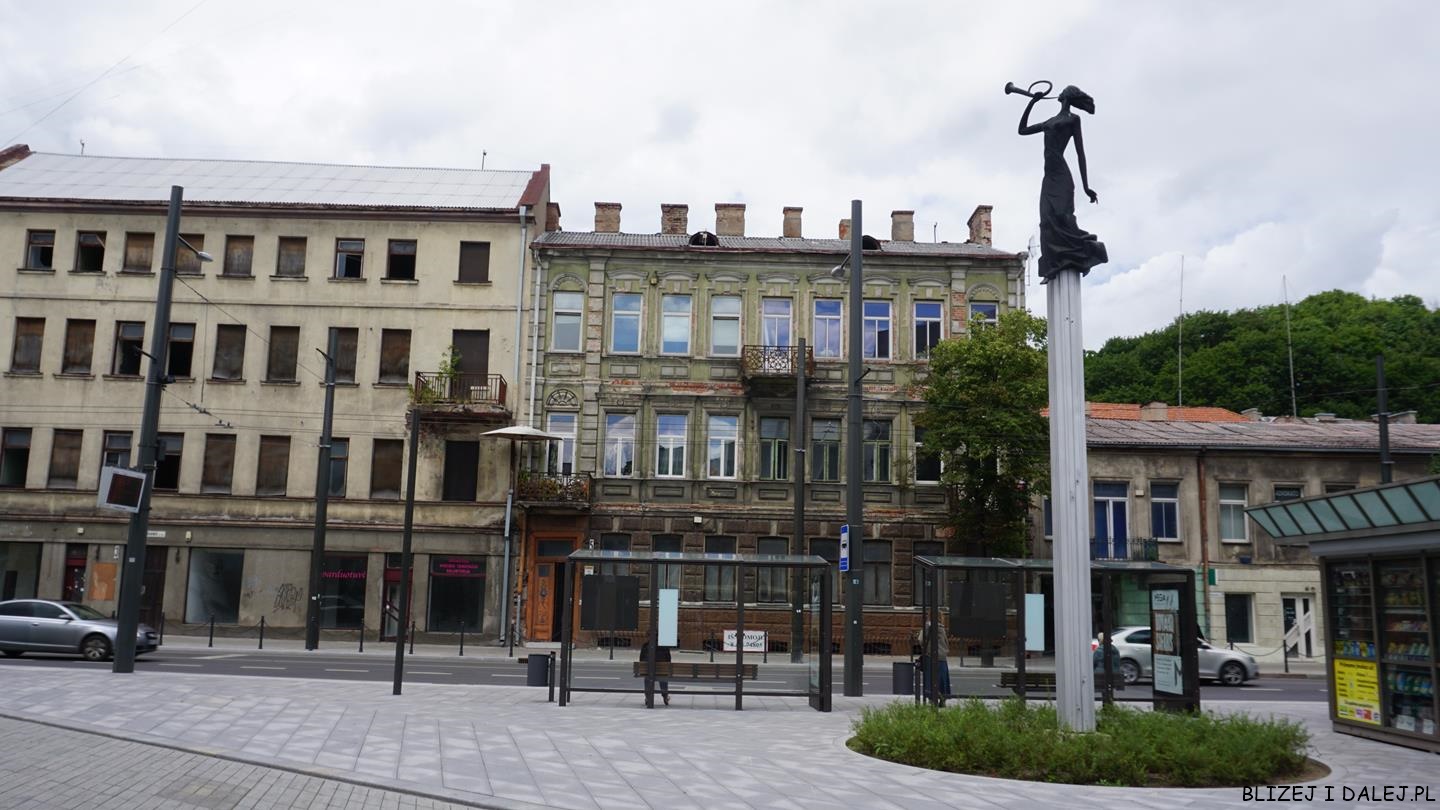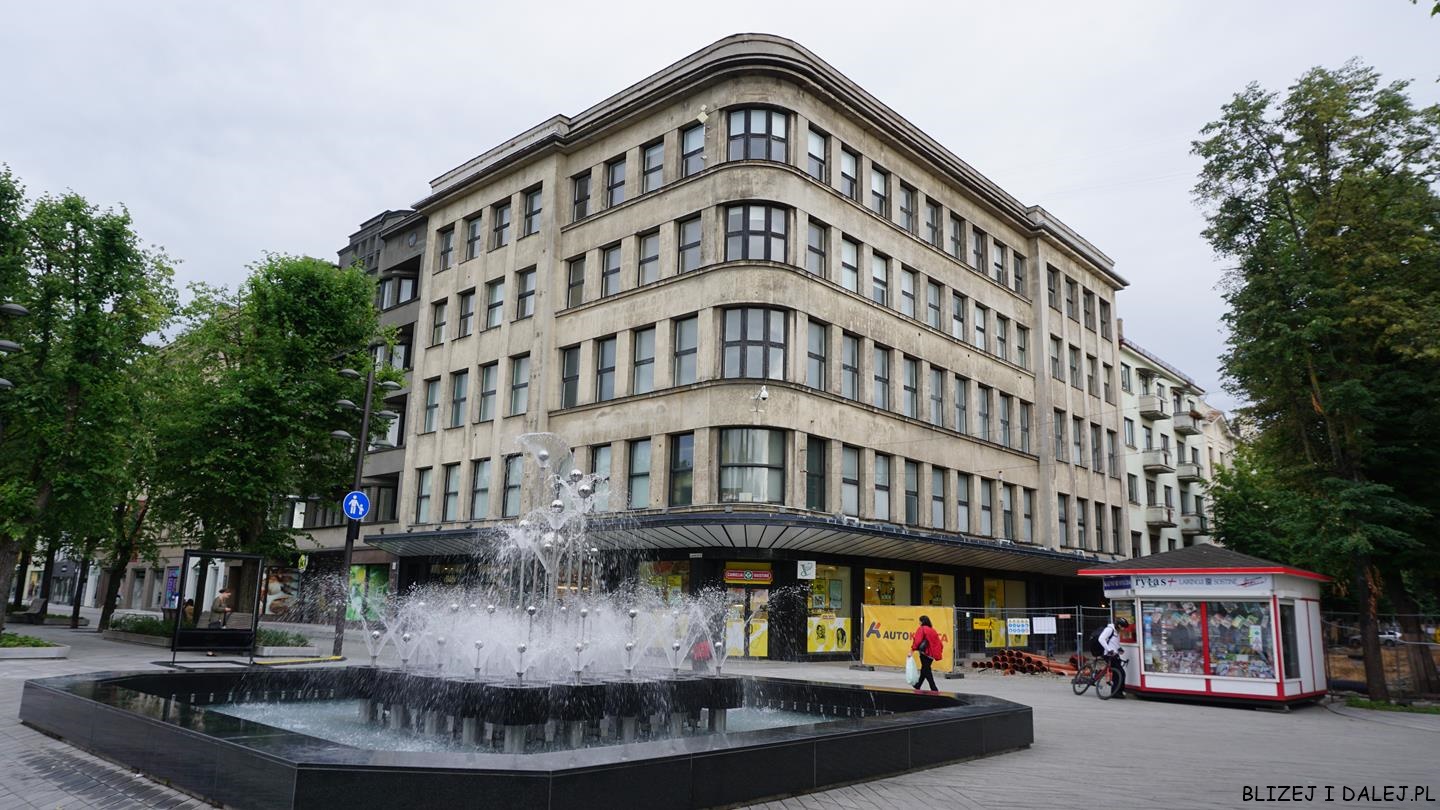 Fani modernizmu będą zadowoleni! Nie dość, że jest wyznaczony szlak po perełkach rozrzuconych po mieście to nawet niewprawione oko wyłapuje cudeńka ;)
Zwieńczeniem Alei Wolności jest kościół św. Michała Archanioła – ogromna budowla robi wrażenie. Obecnie w trakcie renowacji, więc w najbliższym czasie tylko piękniejsza :)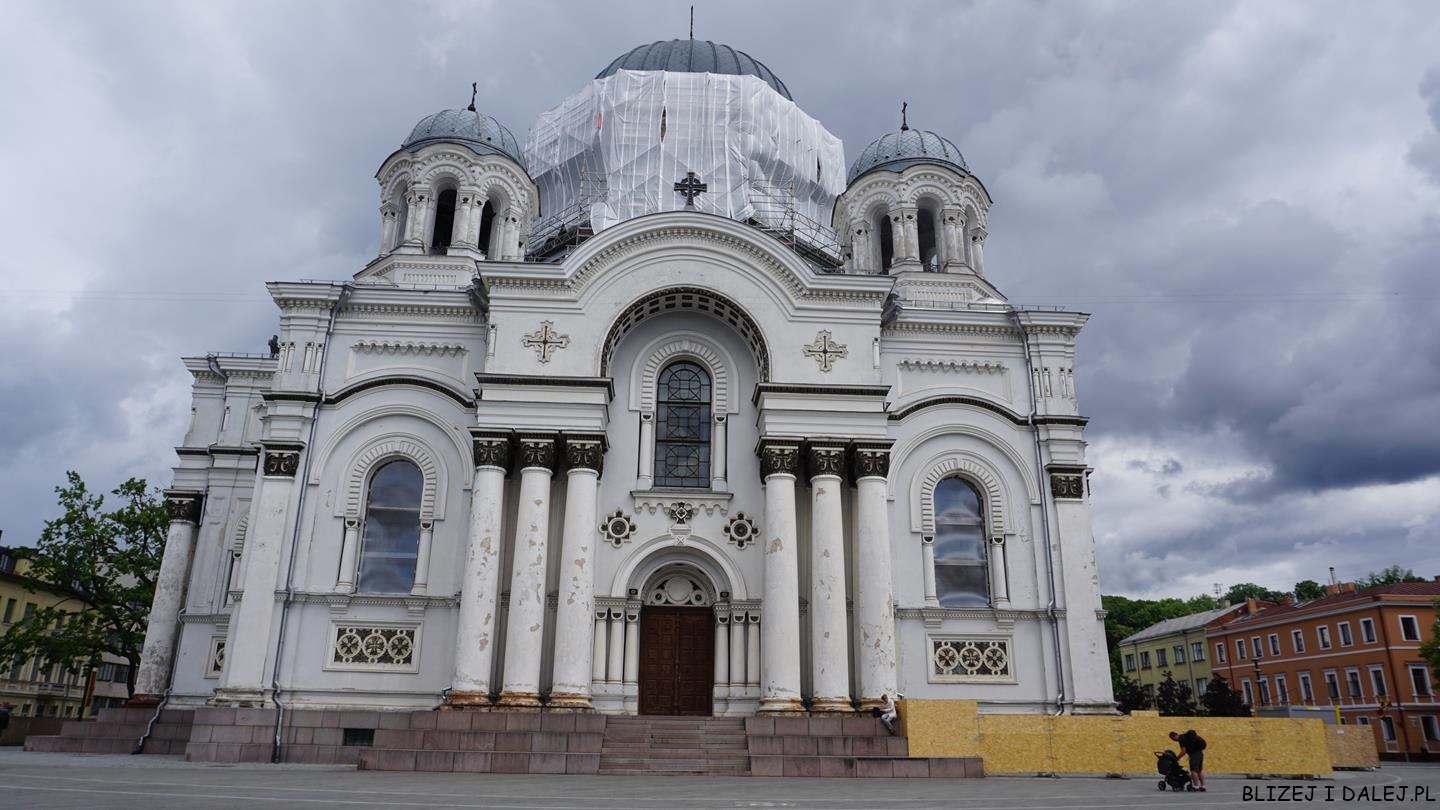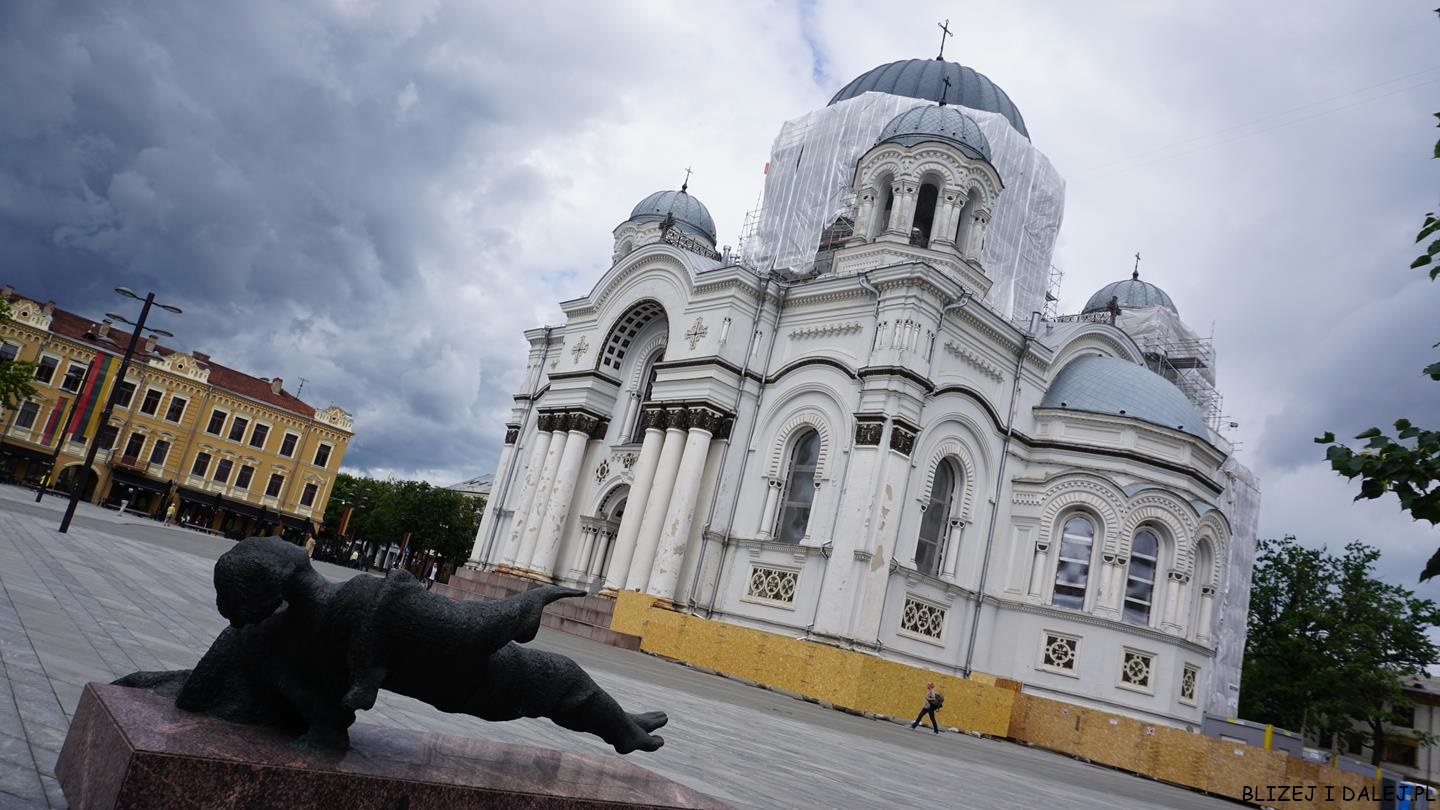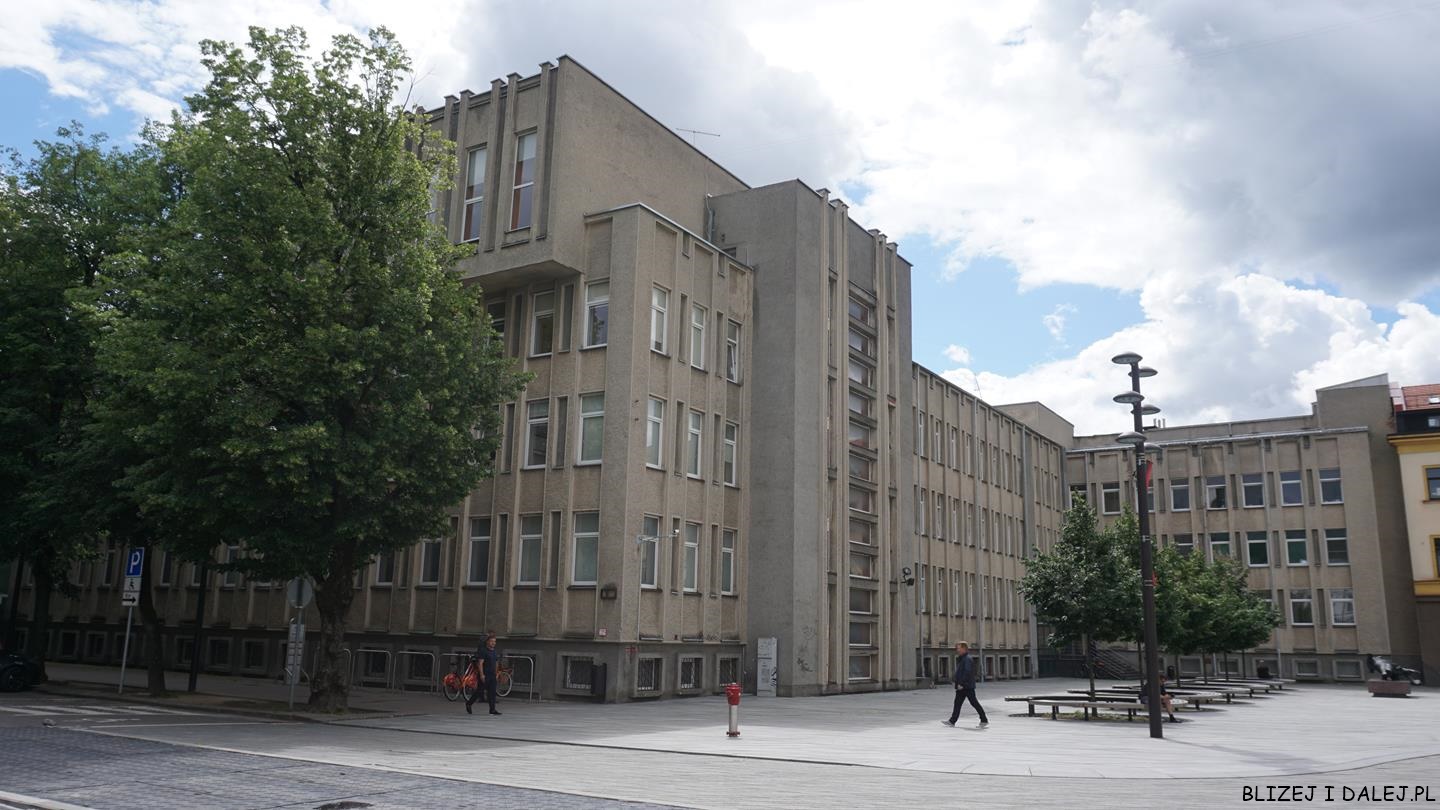 Funikular w mieście to nasze zaskoczenie – co to takiego? Nic innego jak urocza kolejka linowa, która z mało spektakularną prędkością, pozwala na pokonanie wzniesienia bez konieczności dreptania po schodach na Zieloną Górę. Szkoda tylko, że dość krótko otwarte, sprawdźcie godziny planując wjazd na górę ;) A na górze czeka na Was podobno najlepszy punkt widokowy oraz ogromny, minimalistycznie wykończony kościół Zmartwychwstania Pańskiego.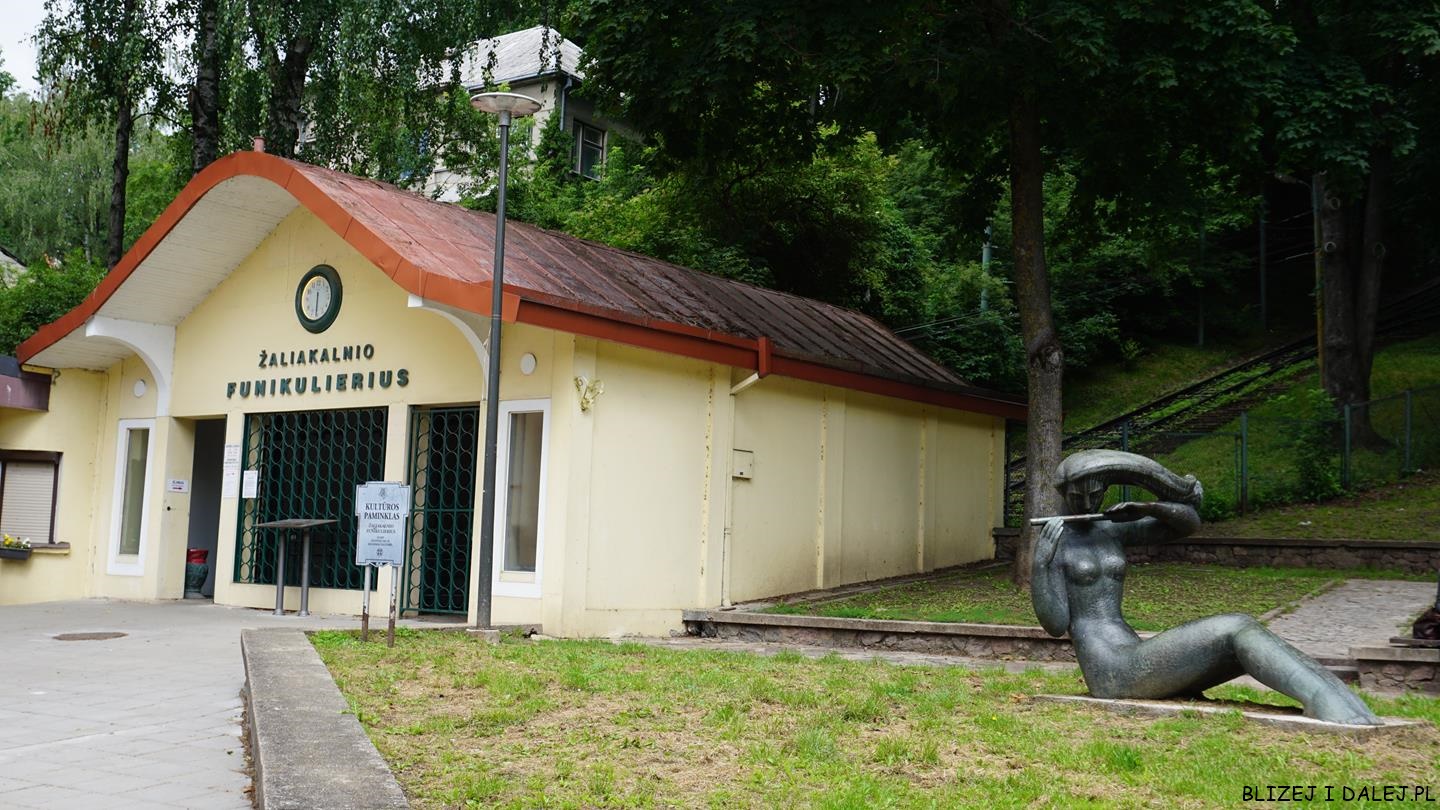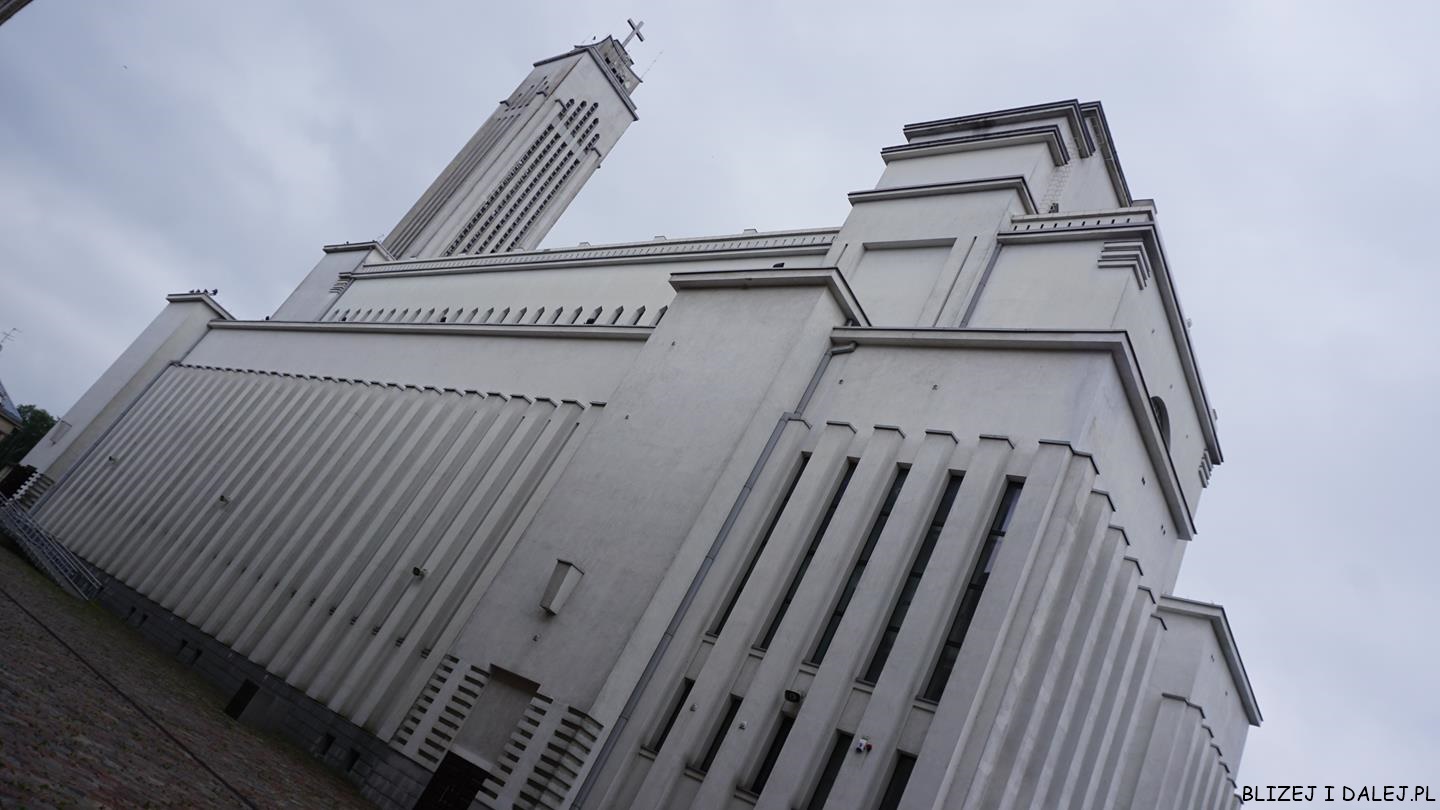 Muzeum Diabłów to zbiór rzeźb, figur i masek z róznych zakątków świata przedstawiających właśnie tytułowe diabły oraz trochę ciekawostek i legend – nam się podobało :)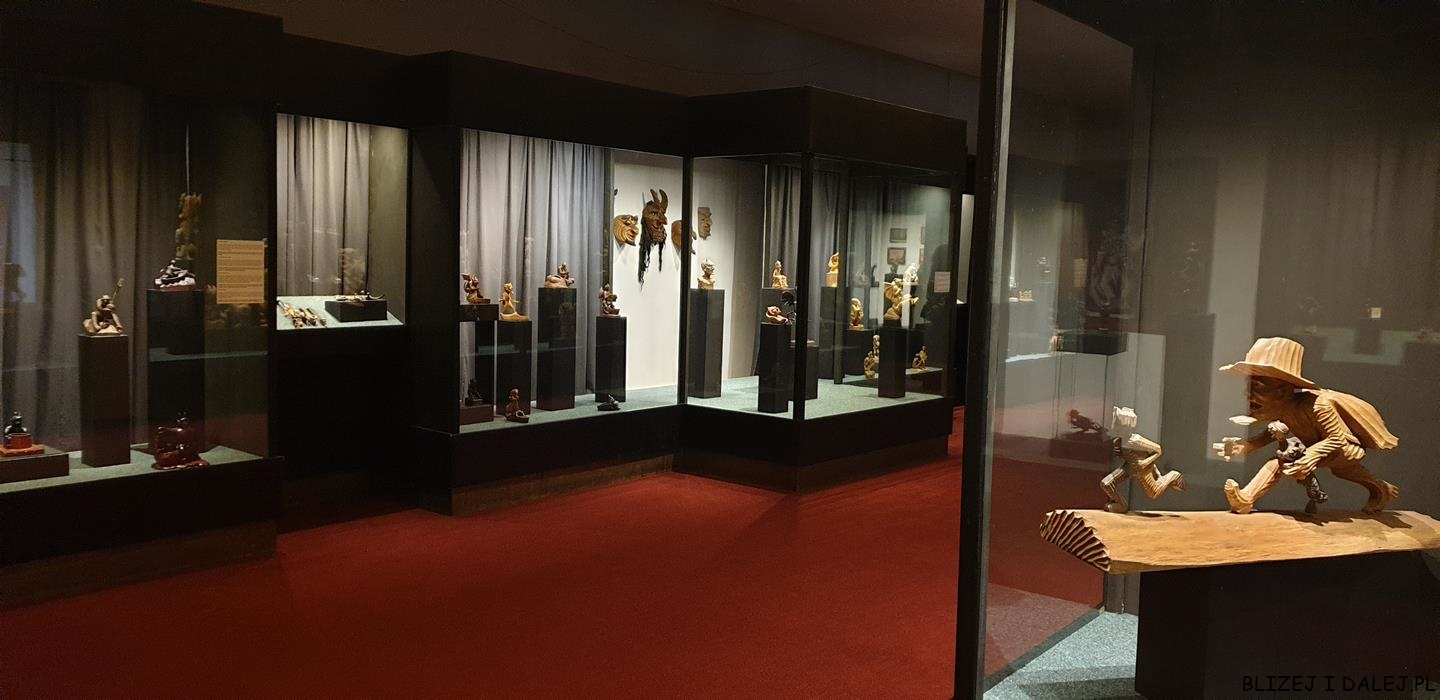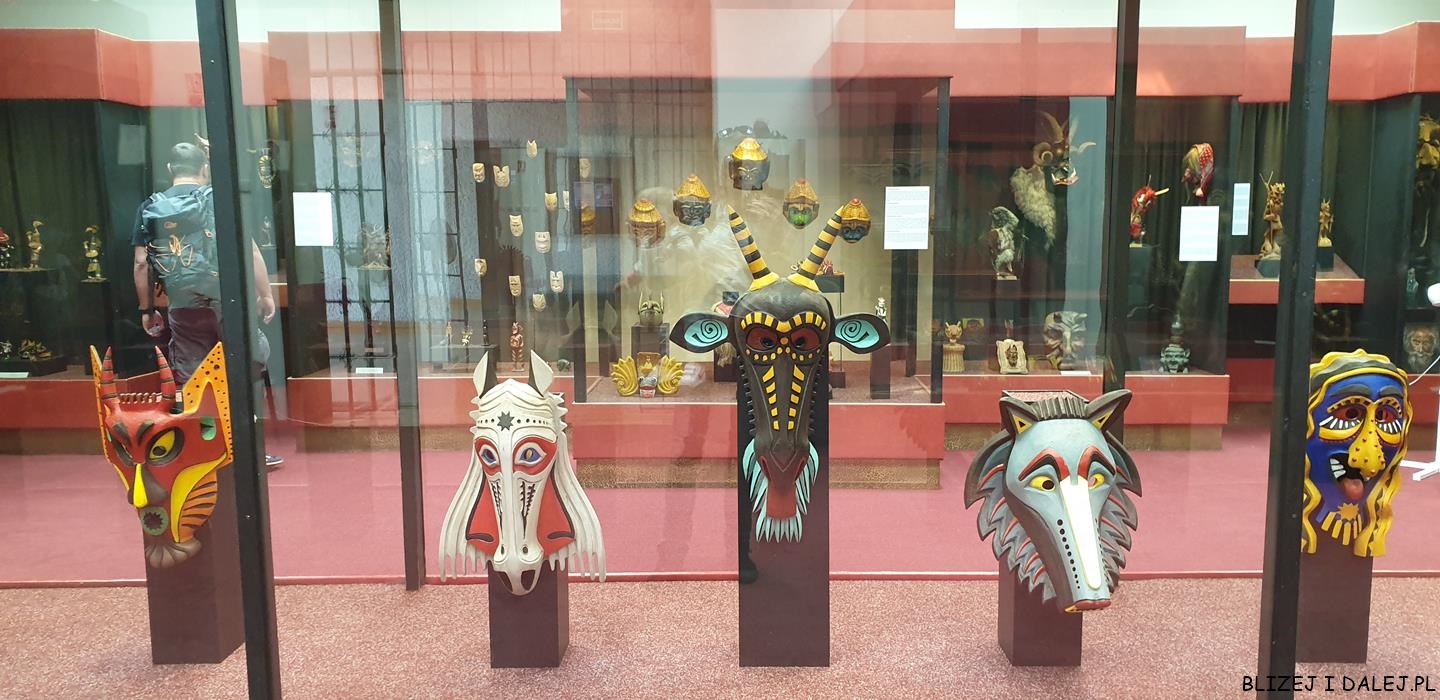 A teraz moja ulubiona część! :) Fani street art-u koniecznie muszą wpaść na podwórko Kiemo Galerija (do wyszukania na google maps) – genialny adres dla każdego fana sztuki ulicznej!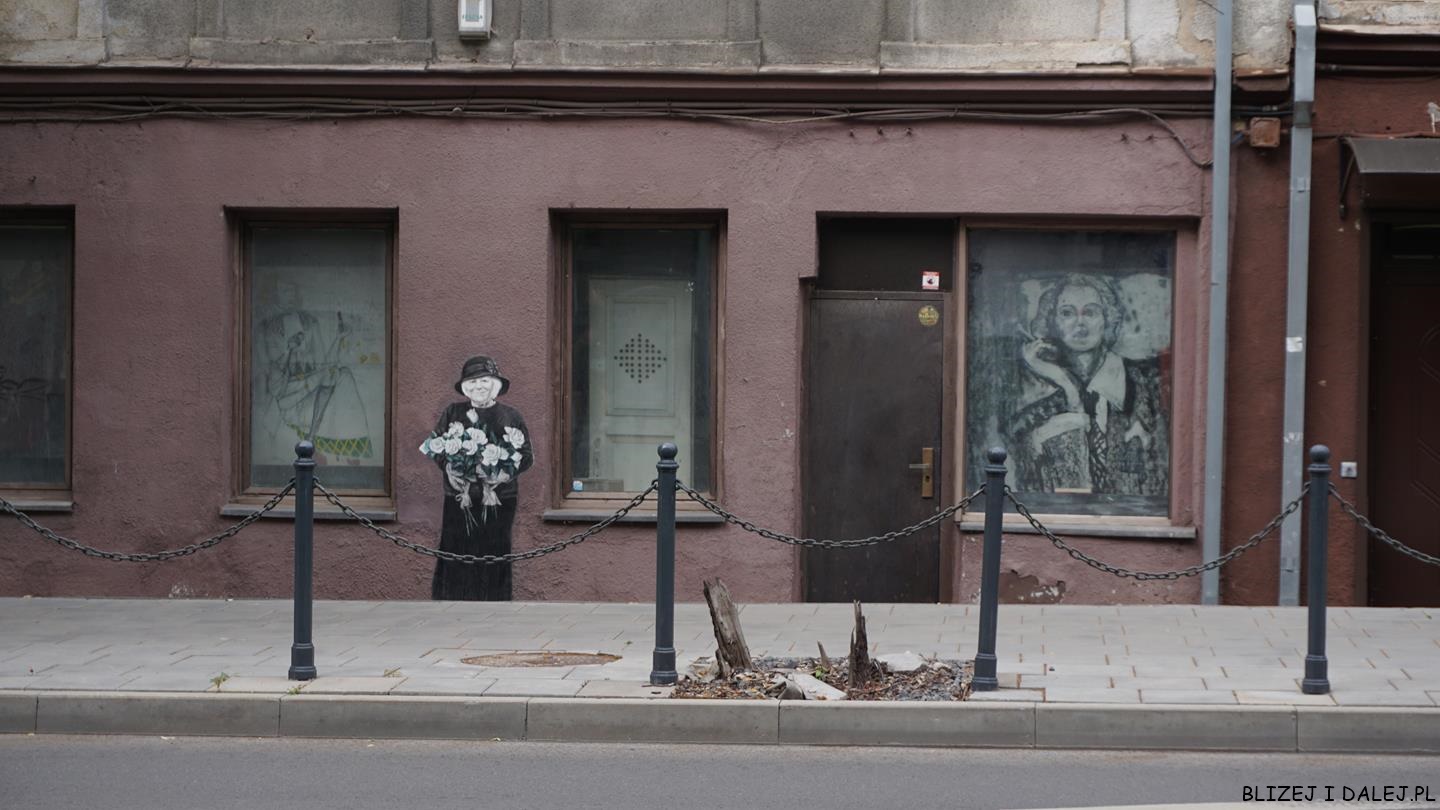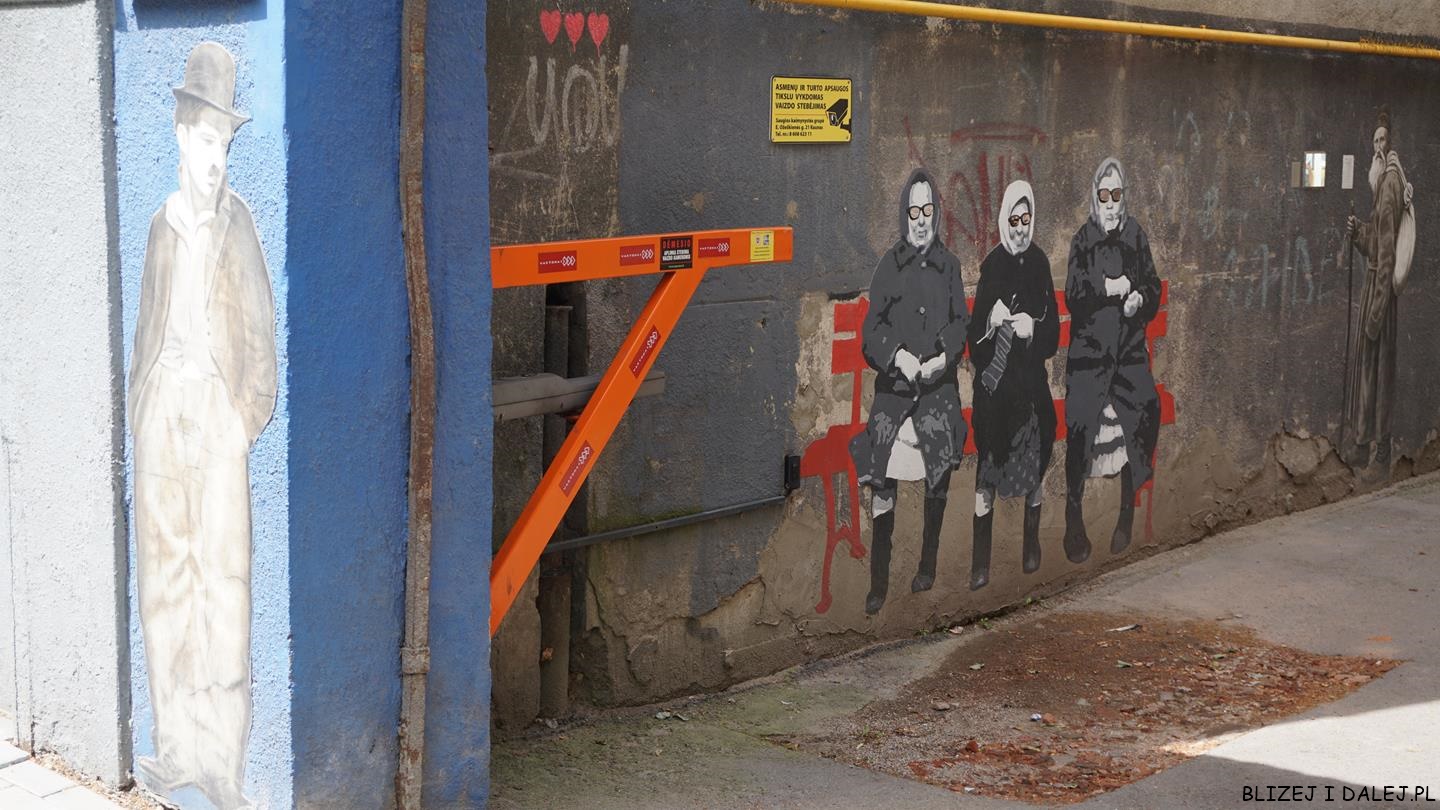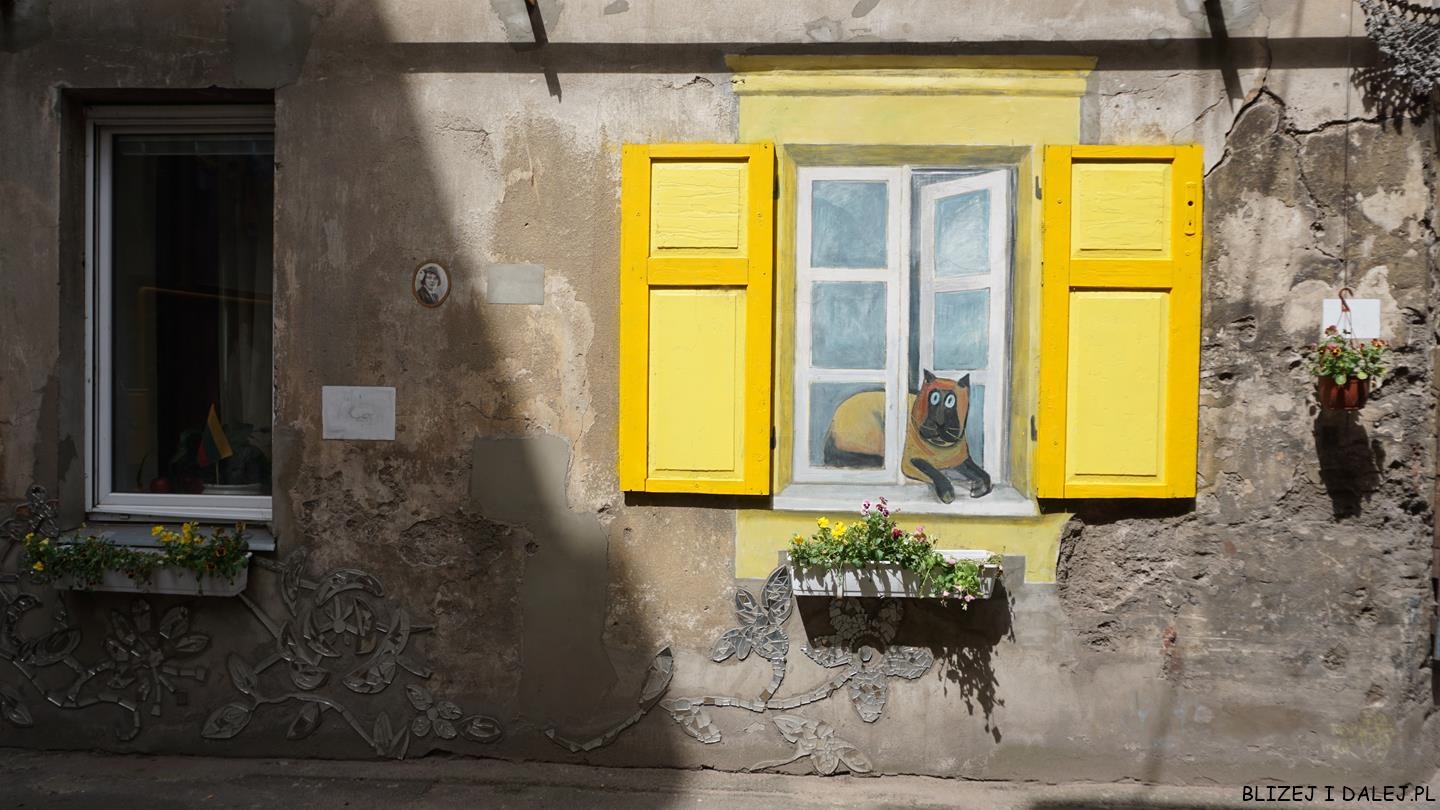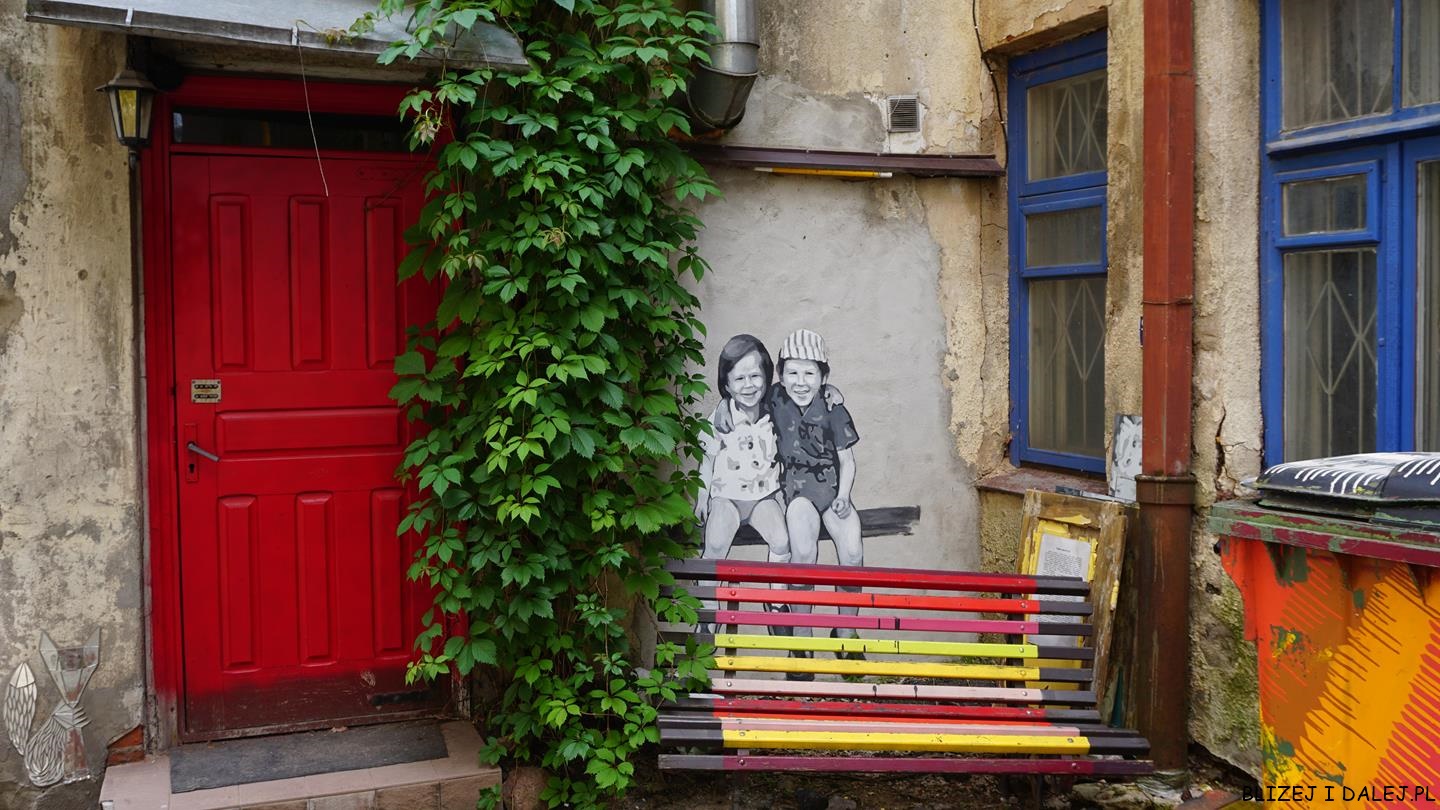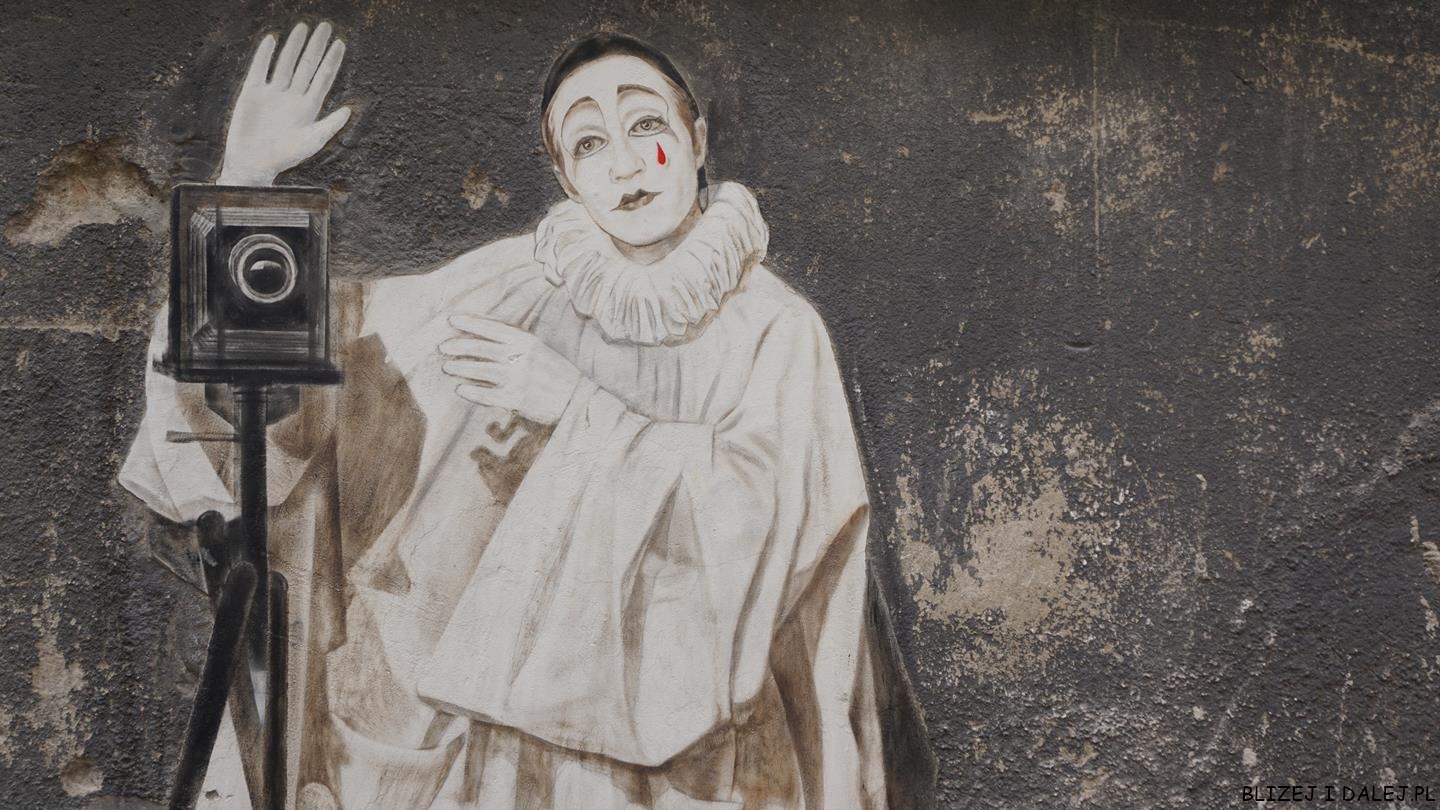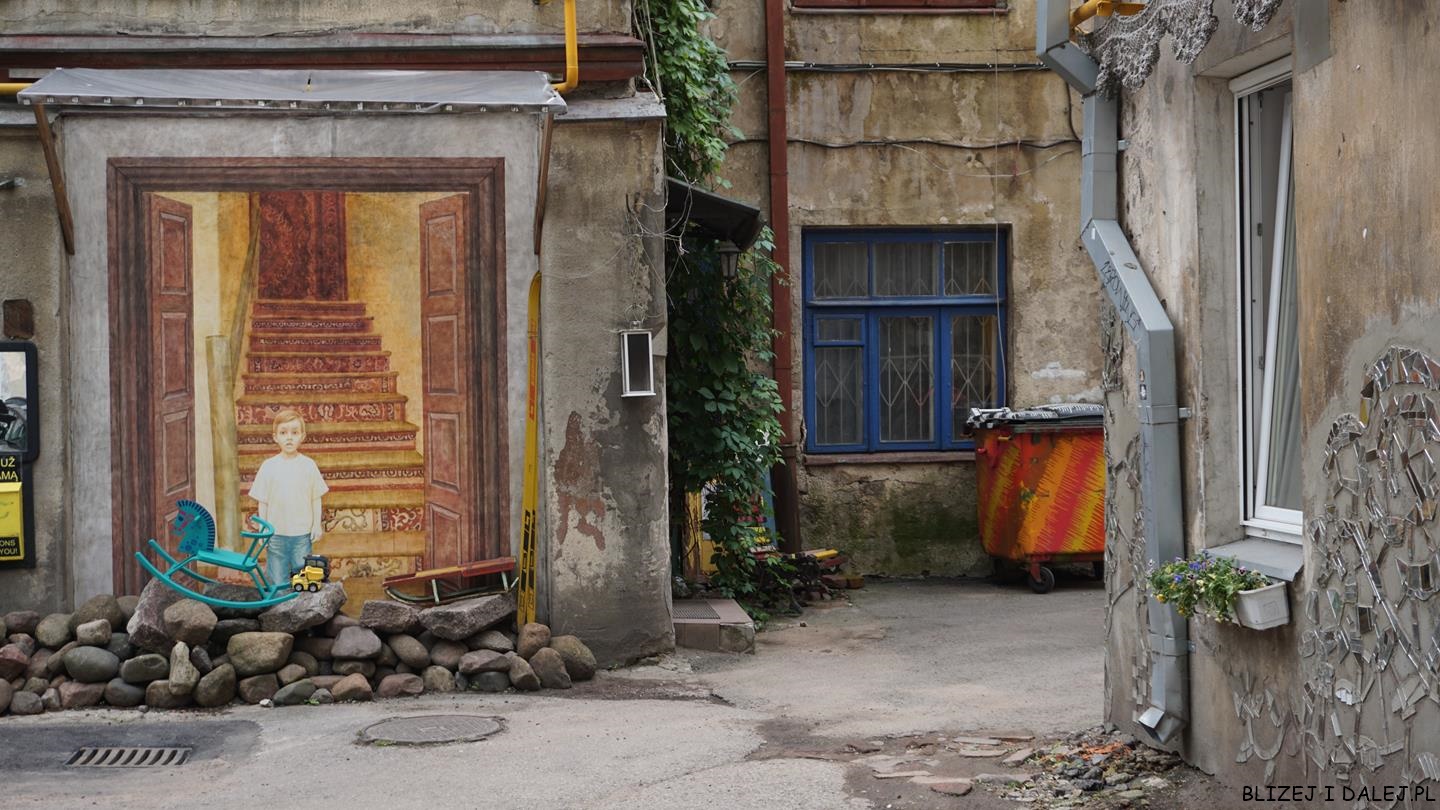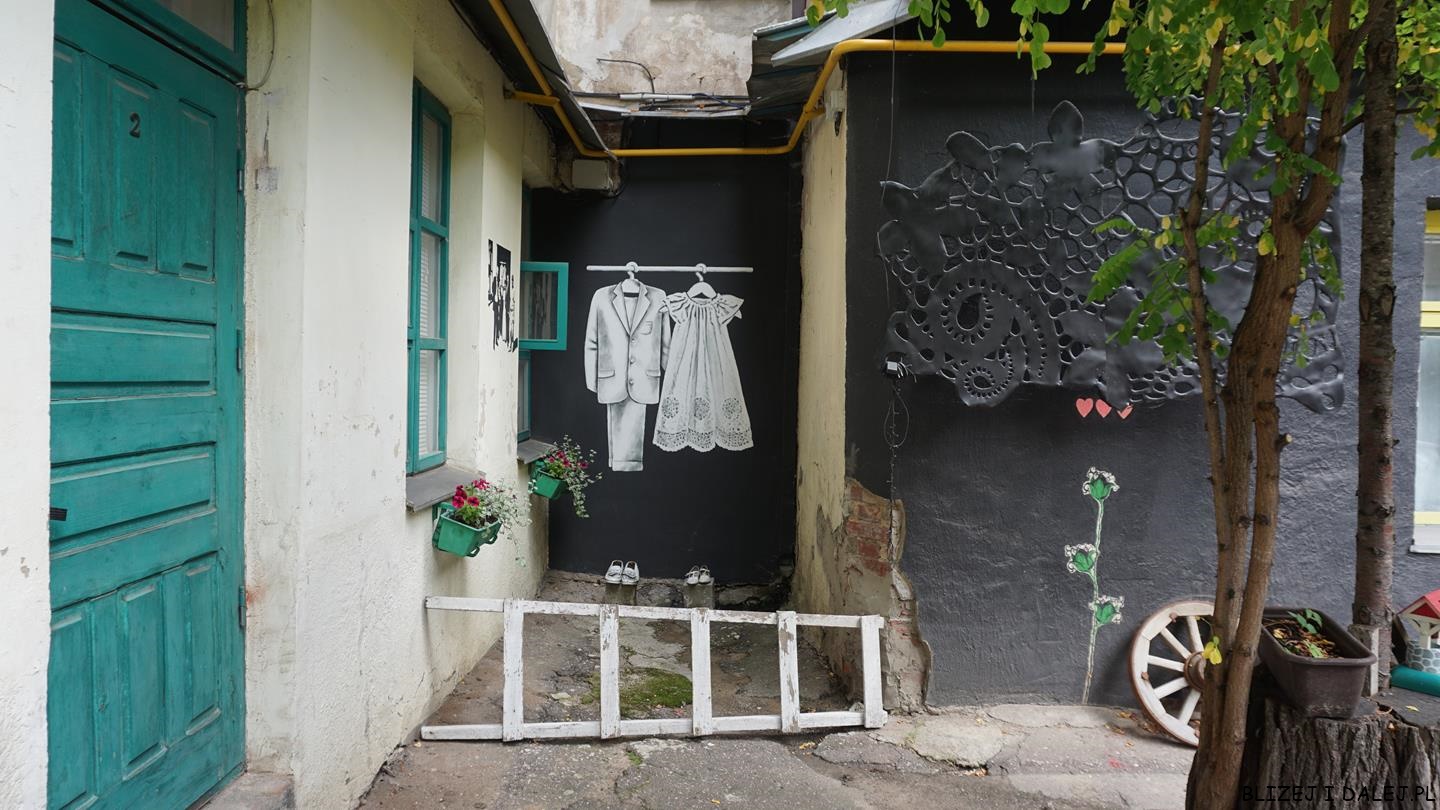 Spacerując po mieście warto rozglądać się w poszukiwaniu perełek, bo to właśnie Kowno słynie z murali, wlep i innych artystycznych form przekazu… uwielbiam takie klimaty! :)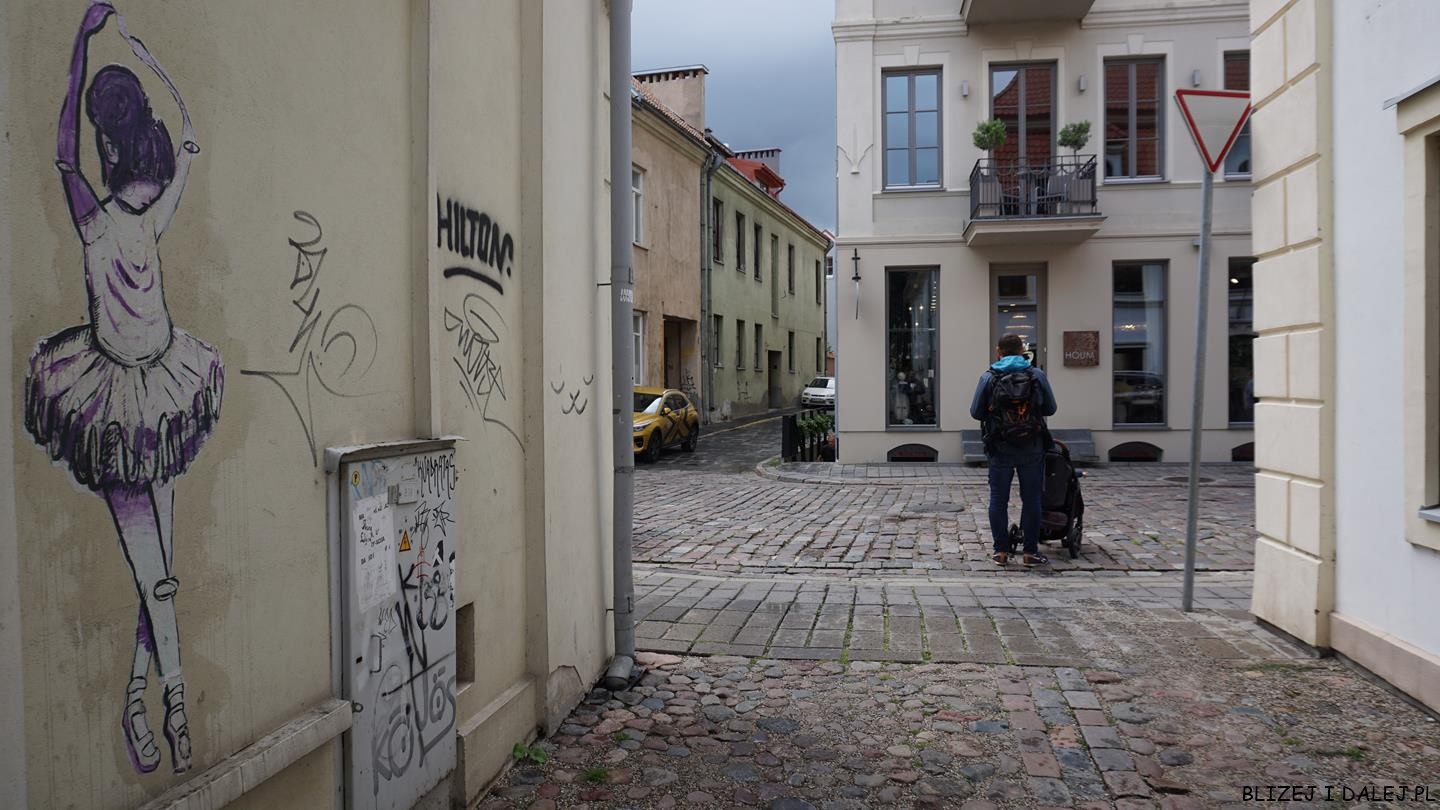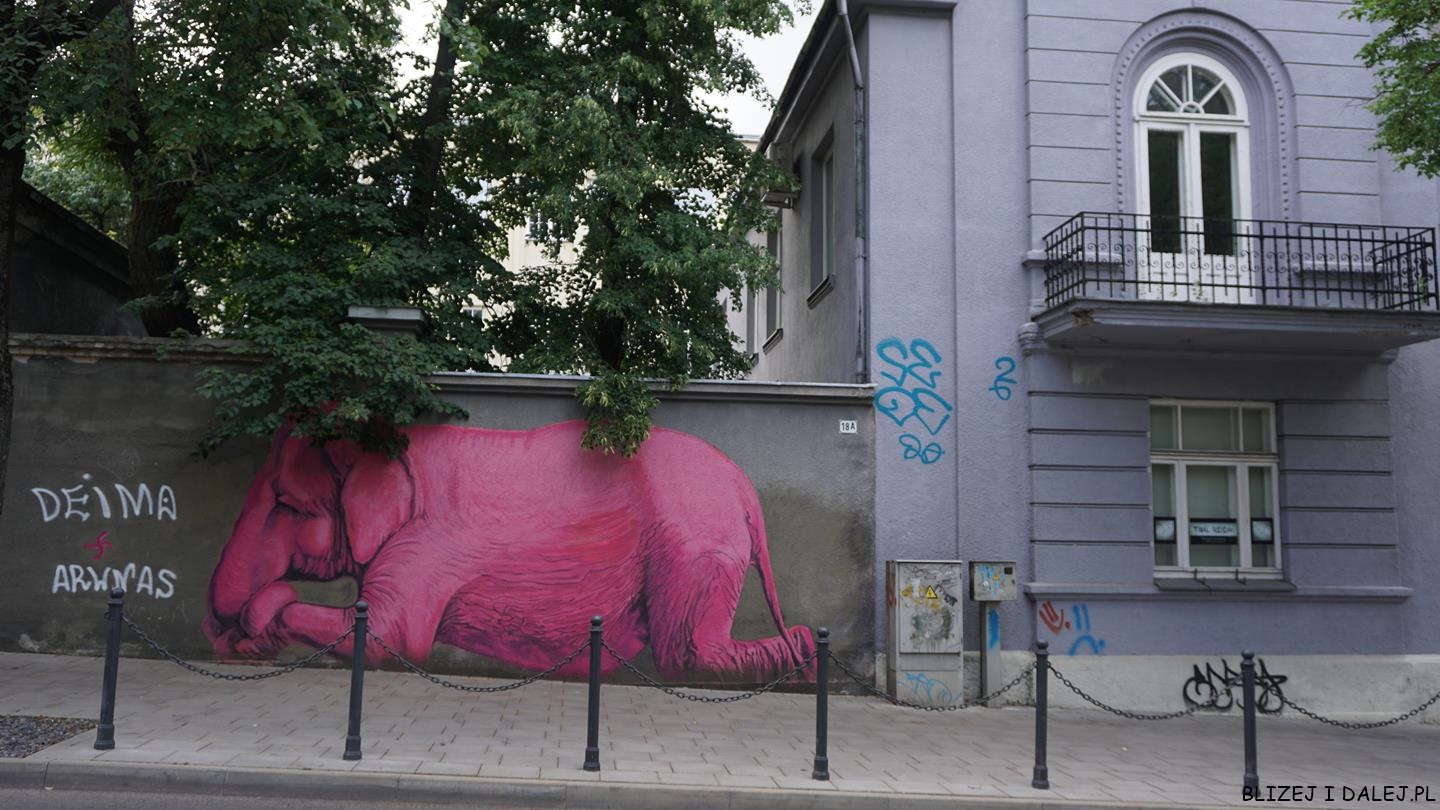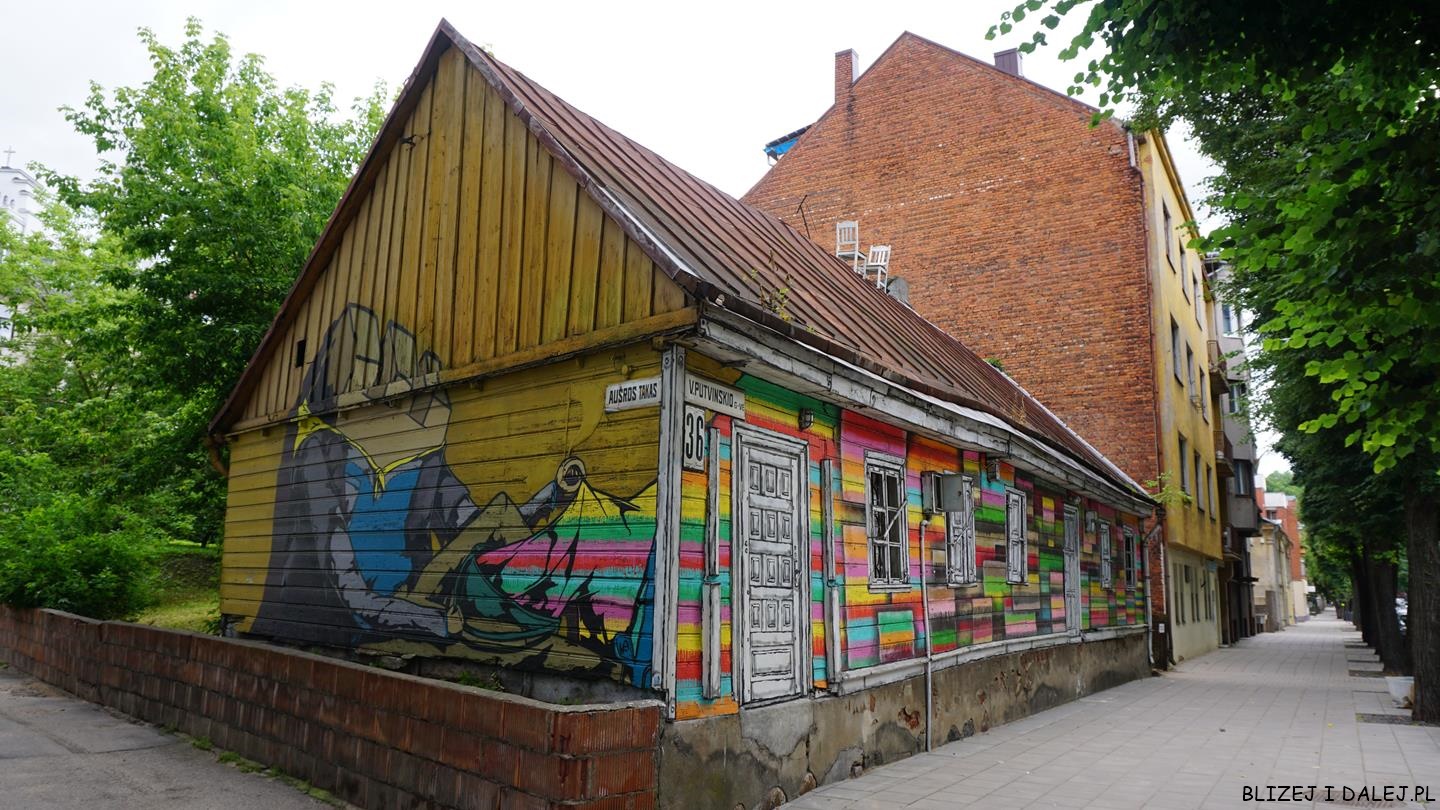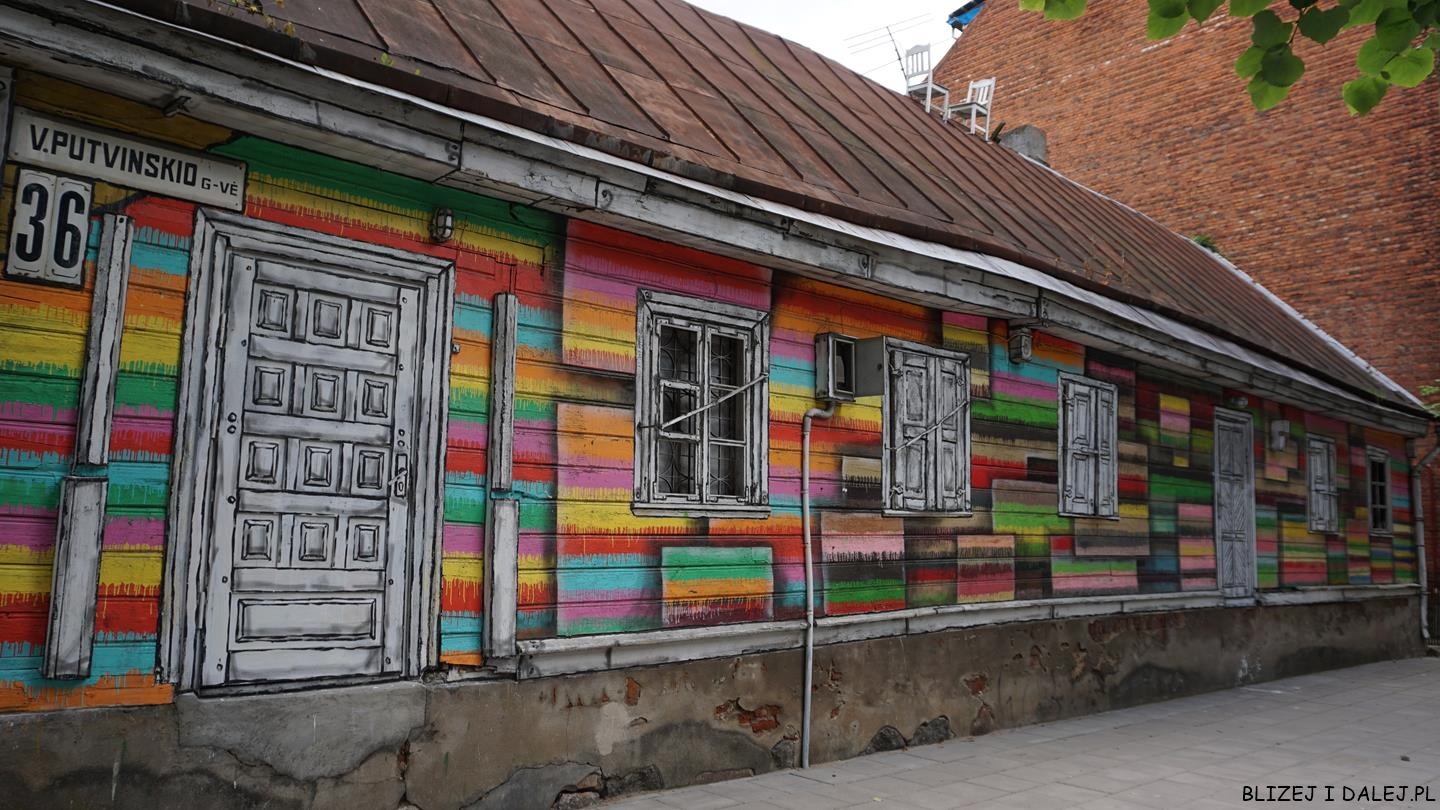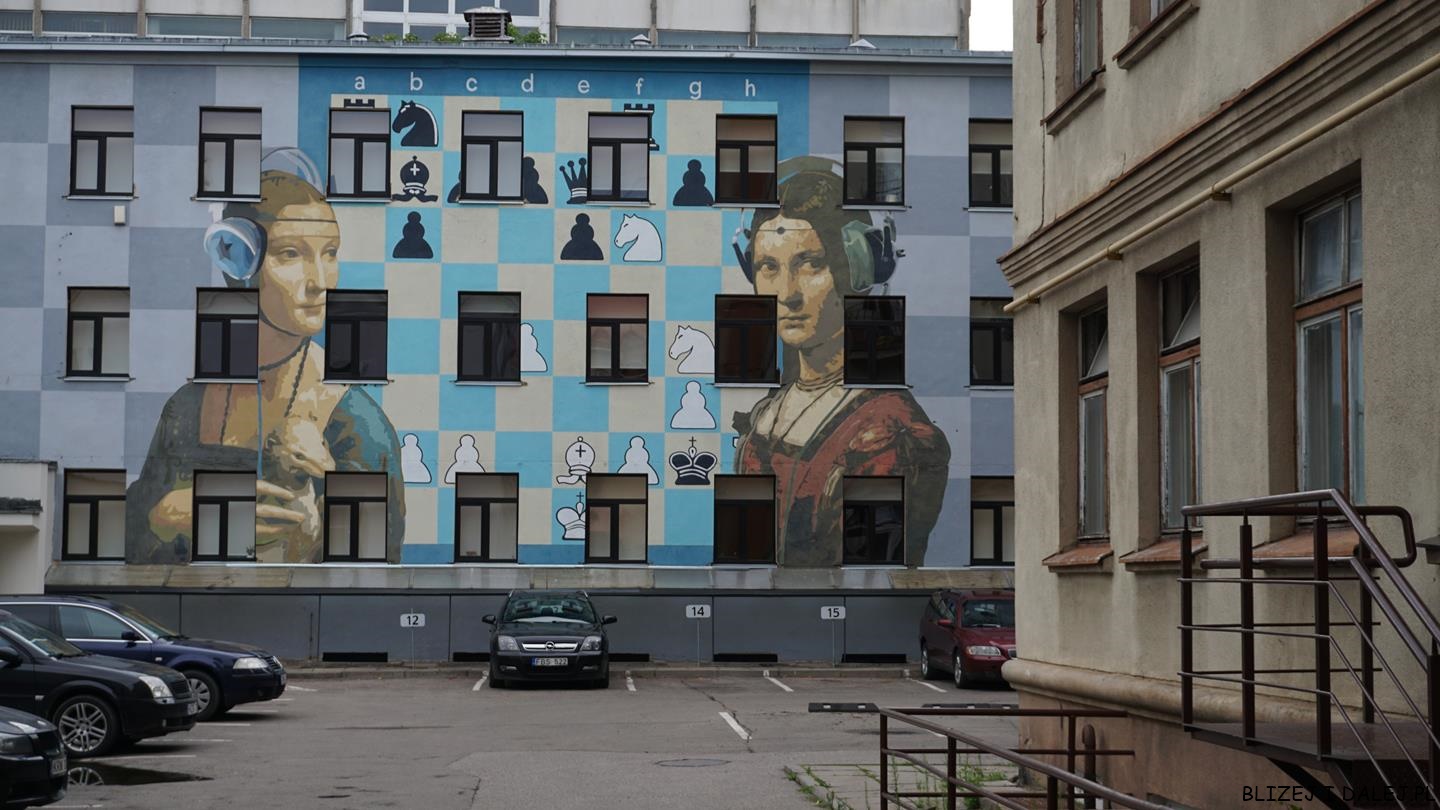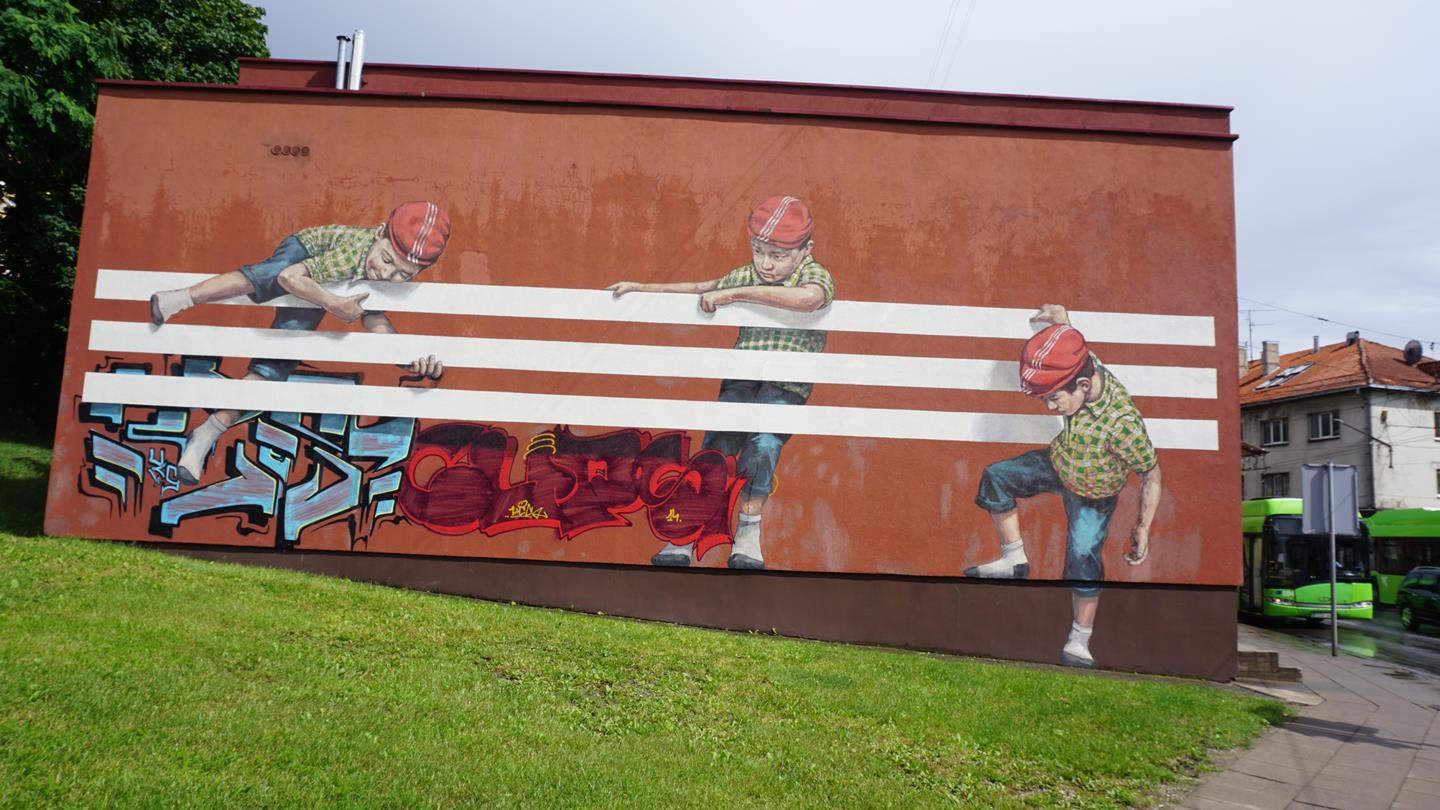 Wiedzieliście, że Kowno jest miastem partnerskim z Wrocławiem? Gdyby nie spotkanie z takim jednym, uroczym krasnalem to nie mielibyśmy o tym pojęcia ;)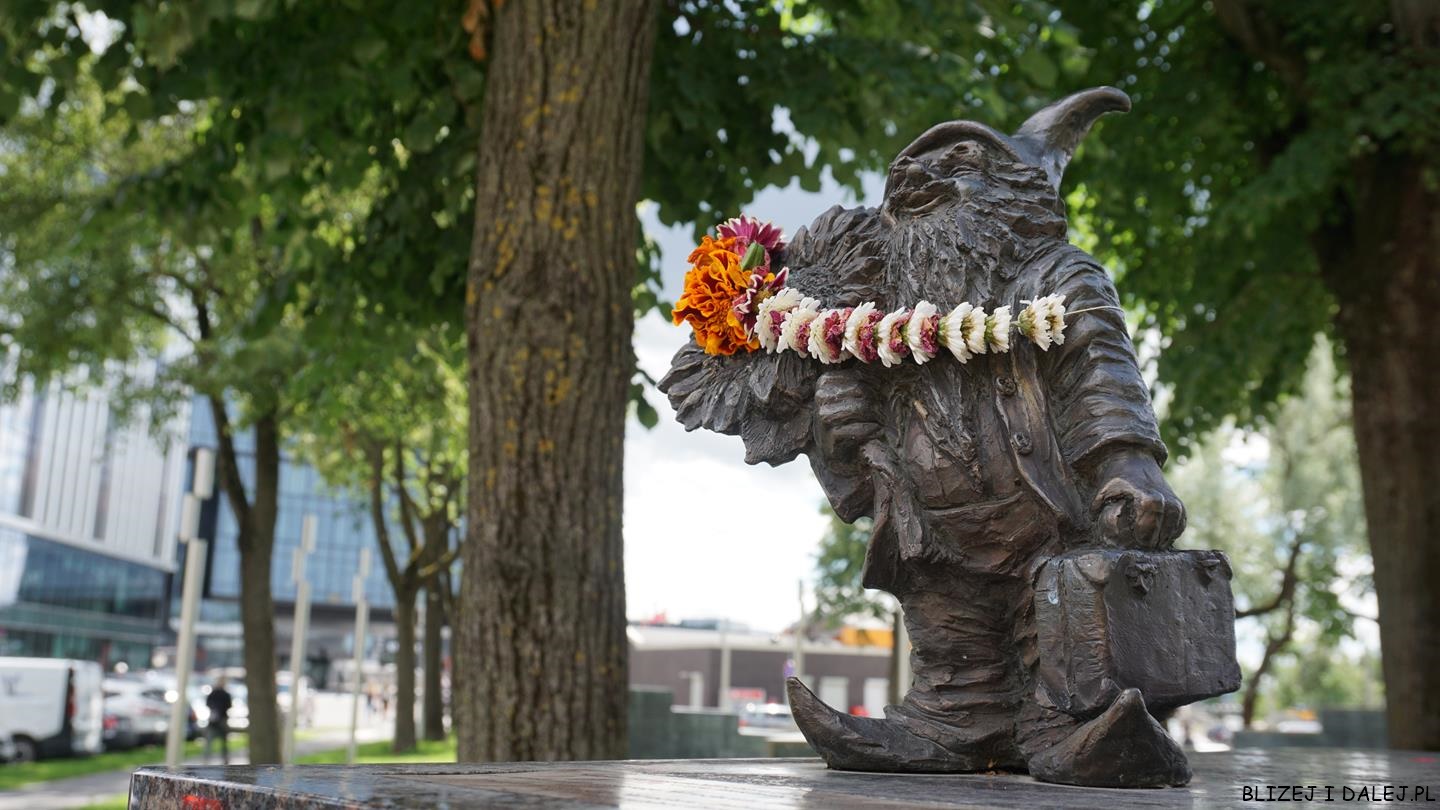 Ha! I jeszcze jedno zaskoczenie… Adam Mickiewicz! Znajdziecie tu muzeum poświęcone autorowi, ulicę Adomas Mickiewicious czy też dom w którym tworzył i mieszkał.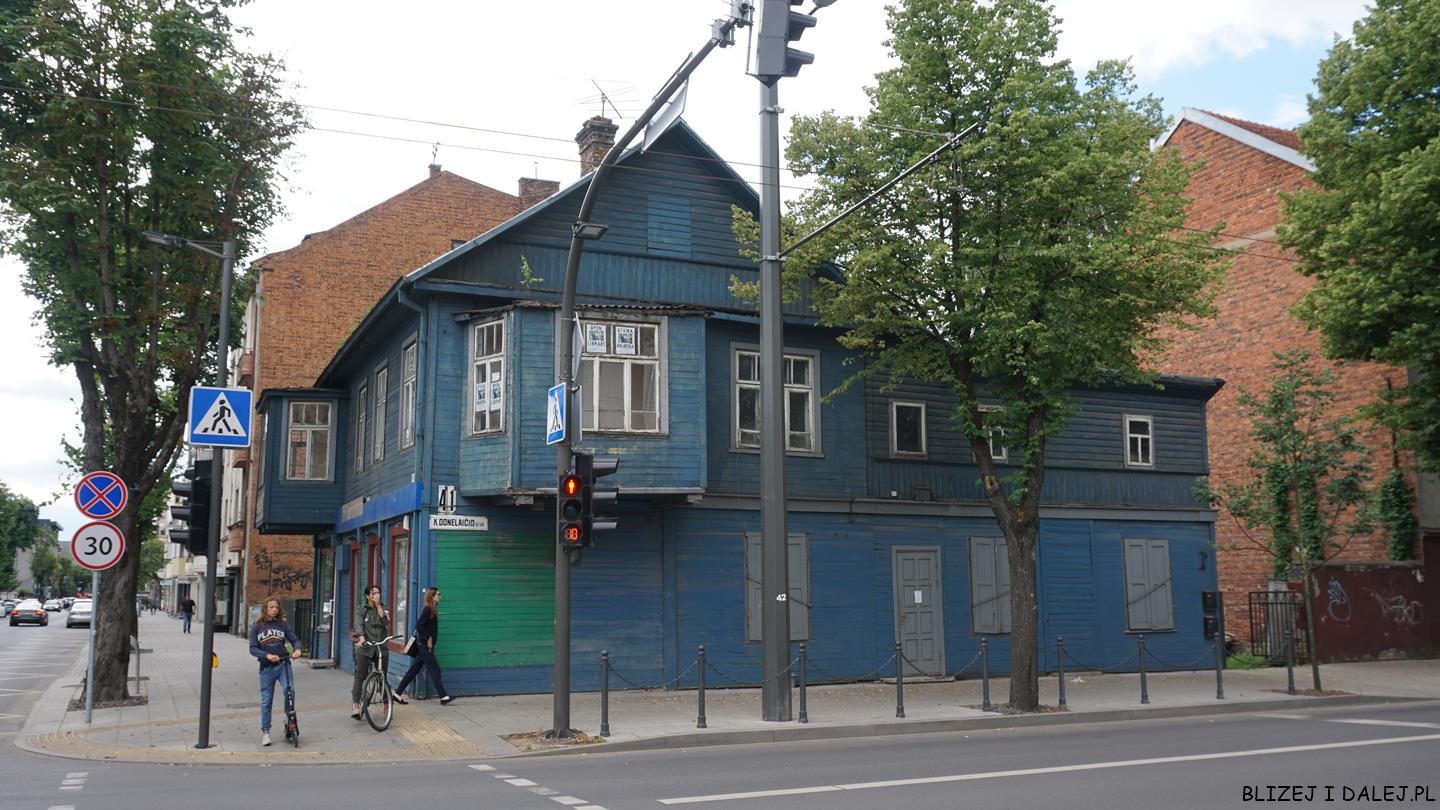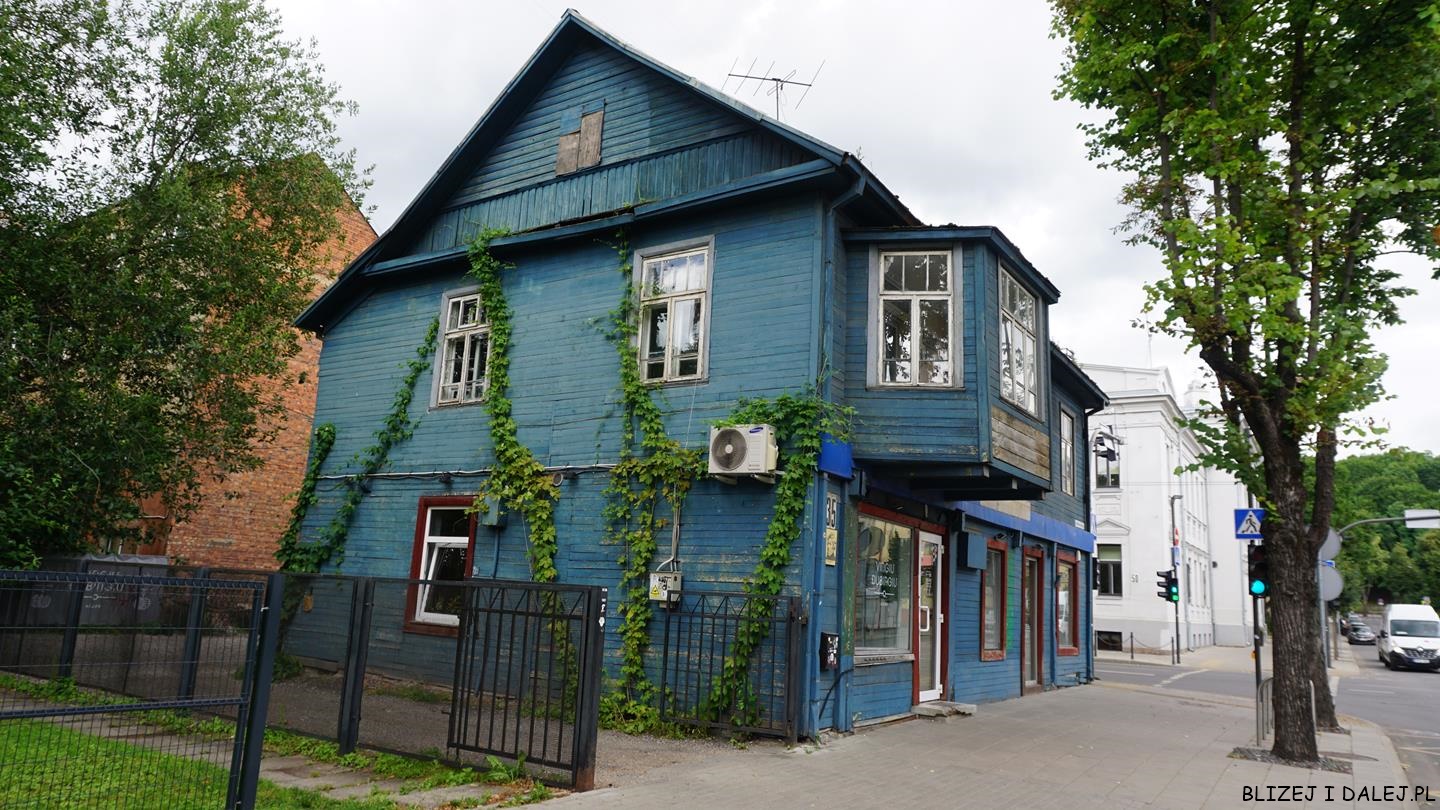 Muzeum Stumbras, to nic innego jak destylarnia wódki, którą teoretycznie można obejrzeć na własne oczy. Teoretycznie, gdyż pomimo że przyjechaliśmy w godzinach działania muzeum to było ono zamknięte bez żadnej informacji. Nikt tez nie potrafił nam pomóc, numer kontaktowy nie odpowiadał… trochę dziwna sytuacja jak na muzeum.
I jeszcze kilka drewnianych chat, które spotkaliśmy wędrując po mieście.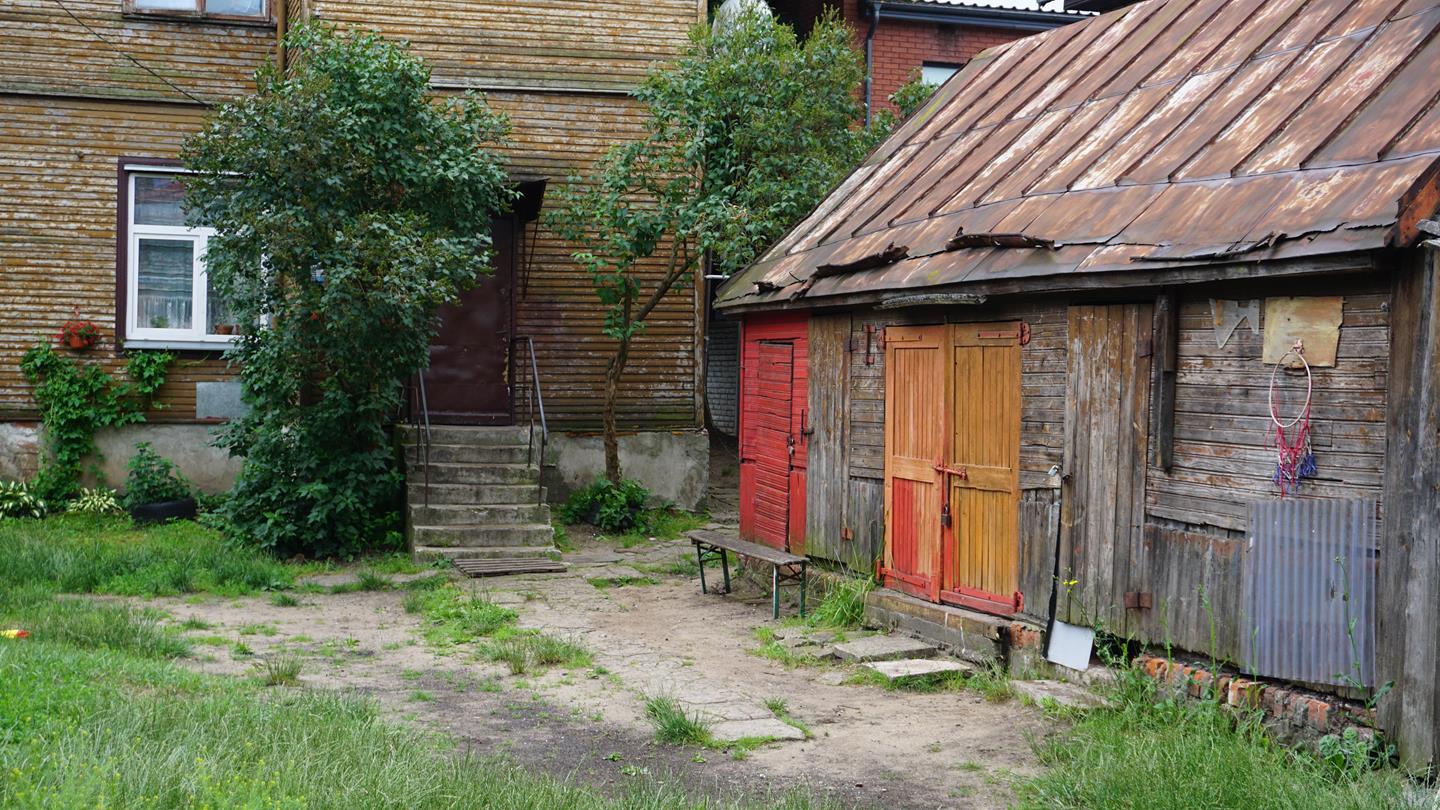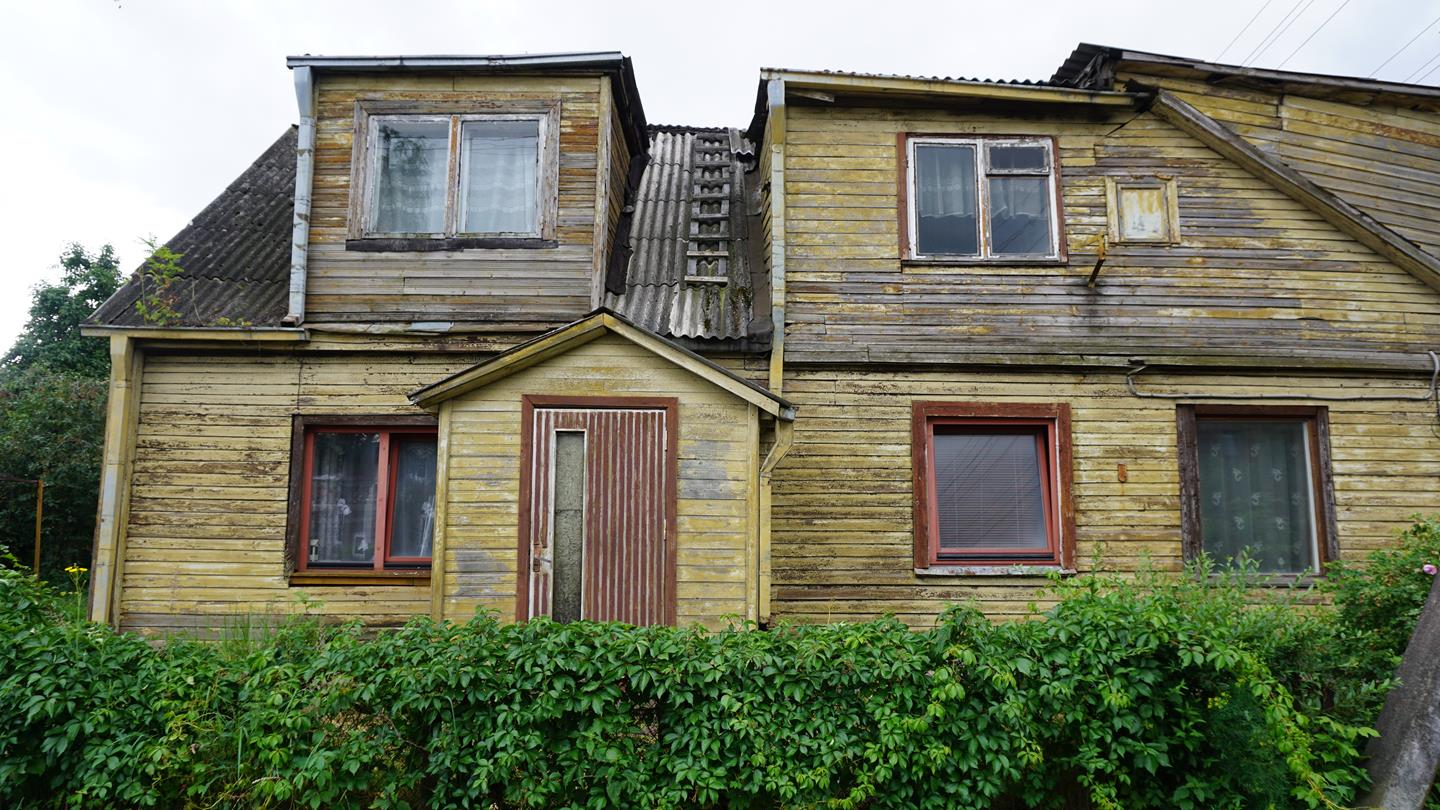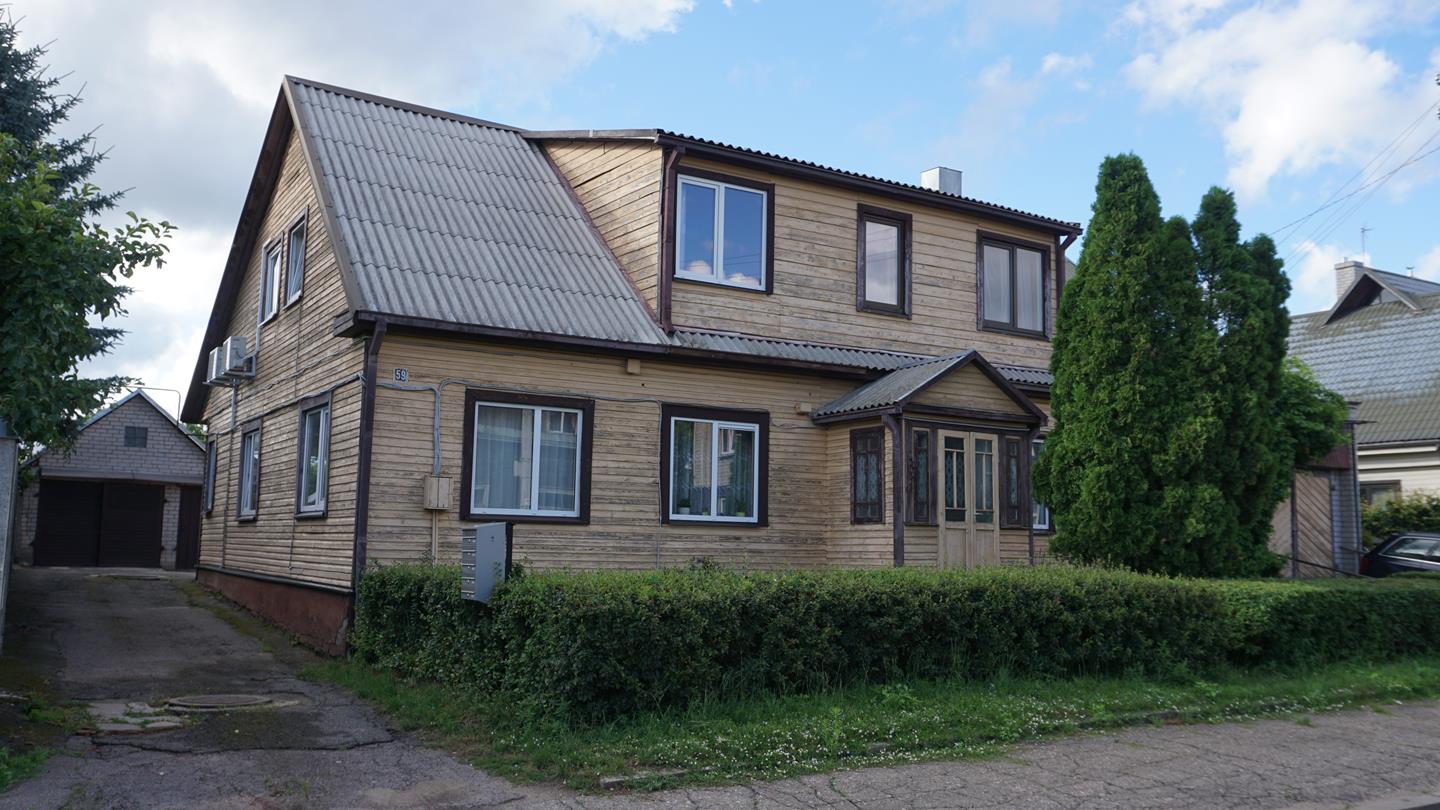 Gdzie zjeść w Kownie
Litewskie jedzenie to m.in. dania mączne, ziemniak w różnych odsłonach i mięsiwa, a to wszystko zdecydowanie nie w wersji fit ;) Jedliśmy w kilku różnych miejscach, jednak to w restauracji Etno Dvaras usytuowanej na samym Rynku Starego Miasta zjedliśmy najlepszy obiad i nie za miliony monet ;) Lokalizacja: ulica Rotušės a. 4, Kaunas.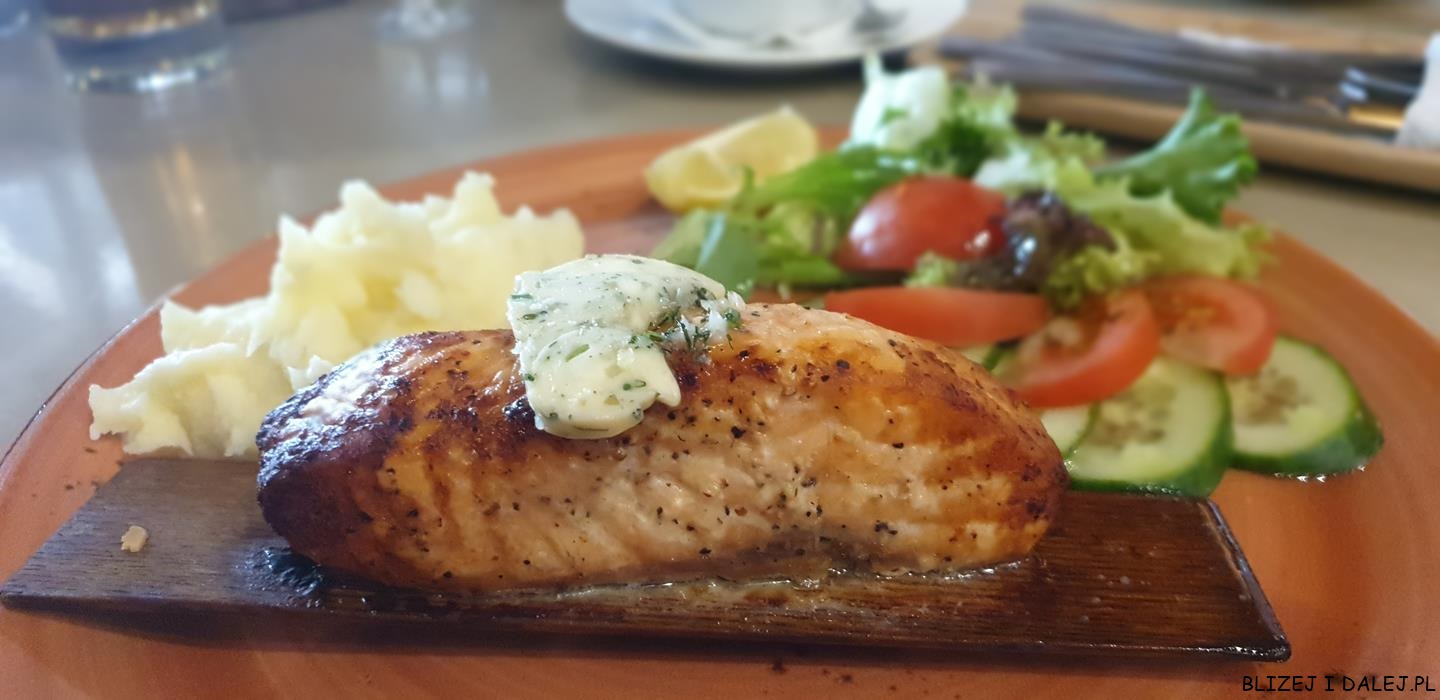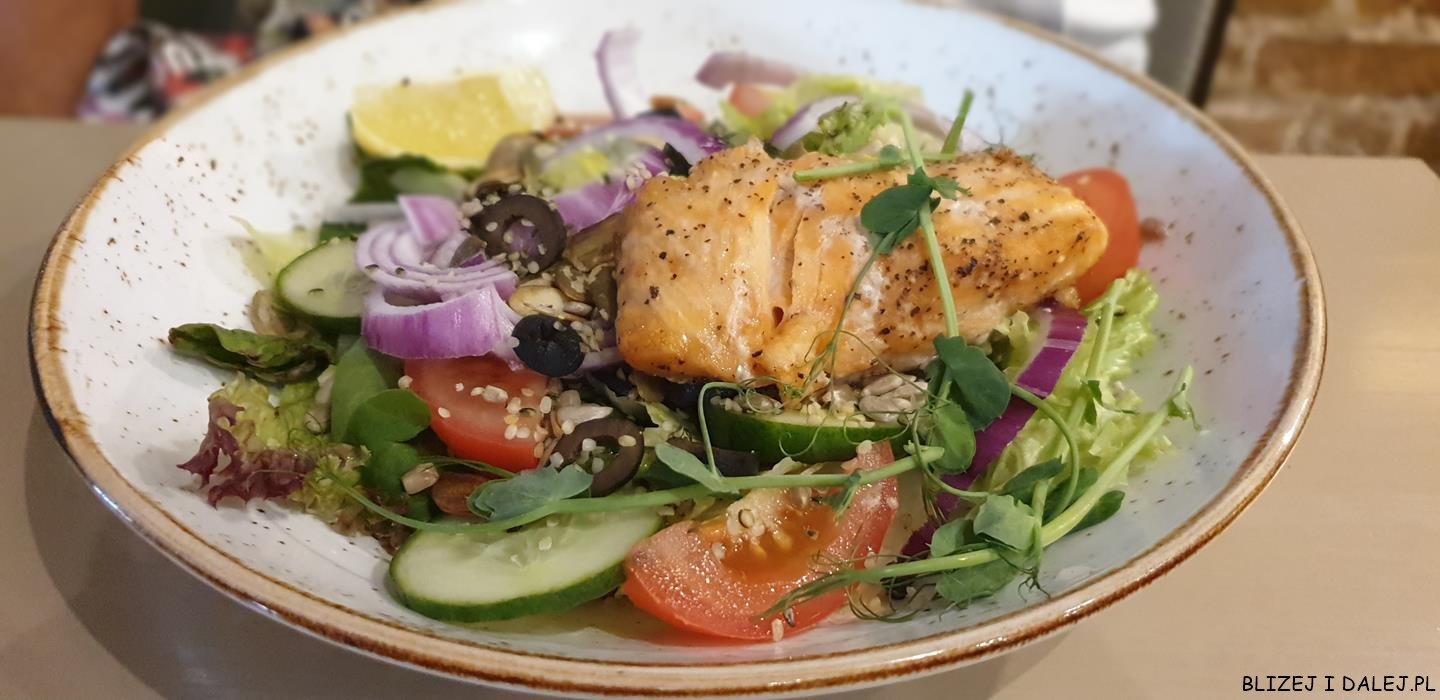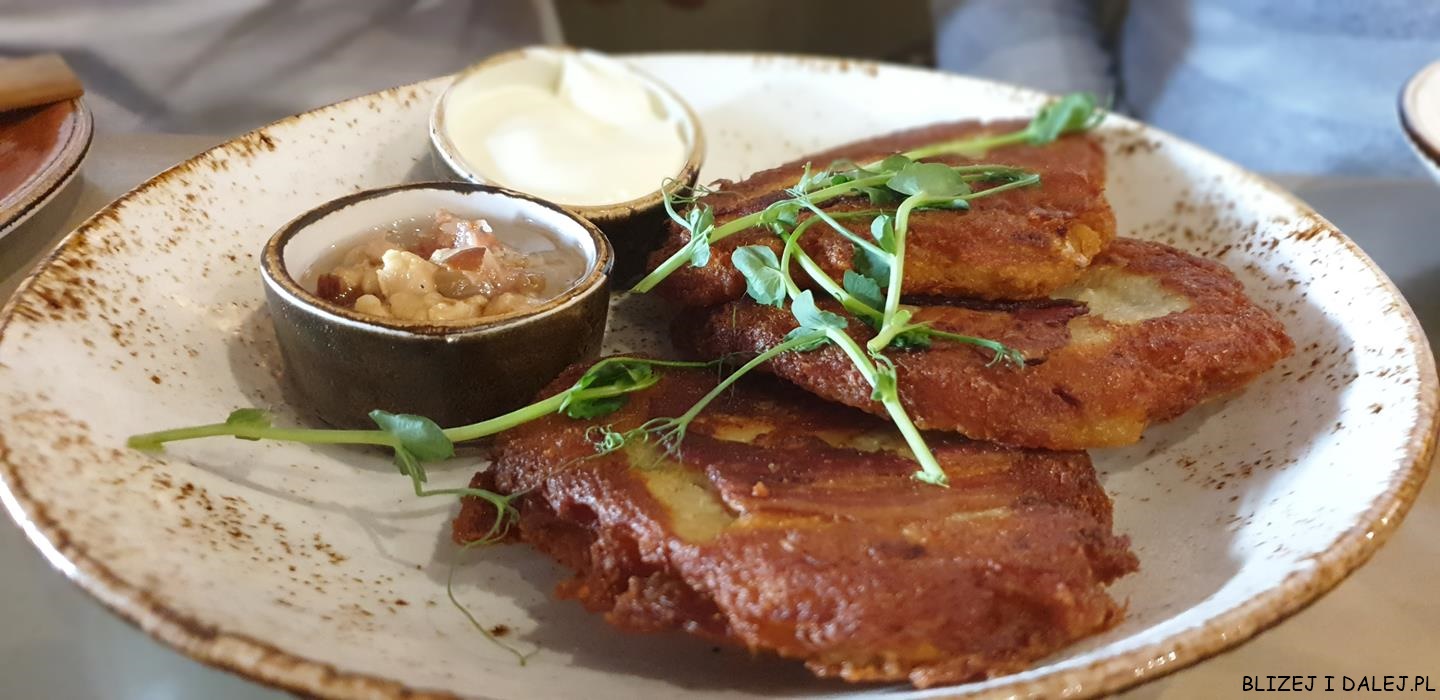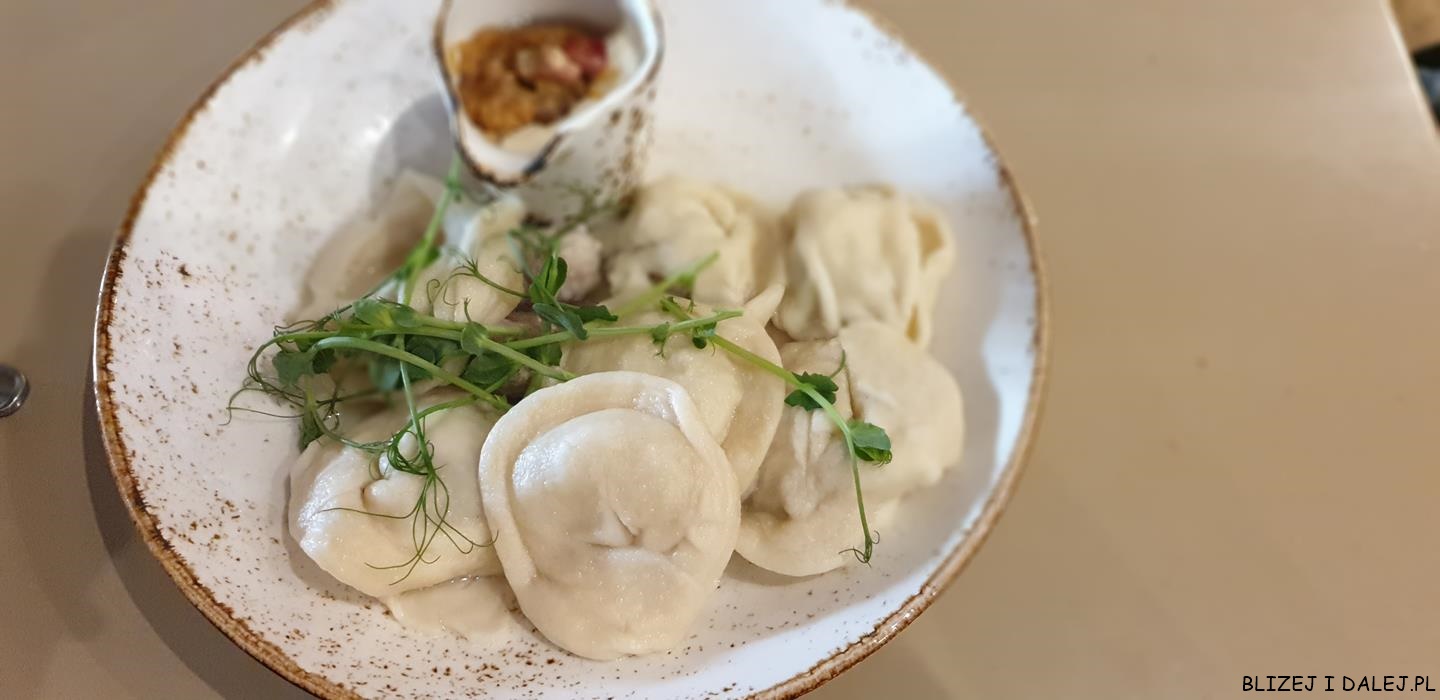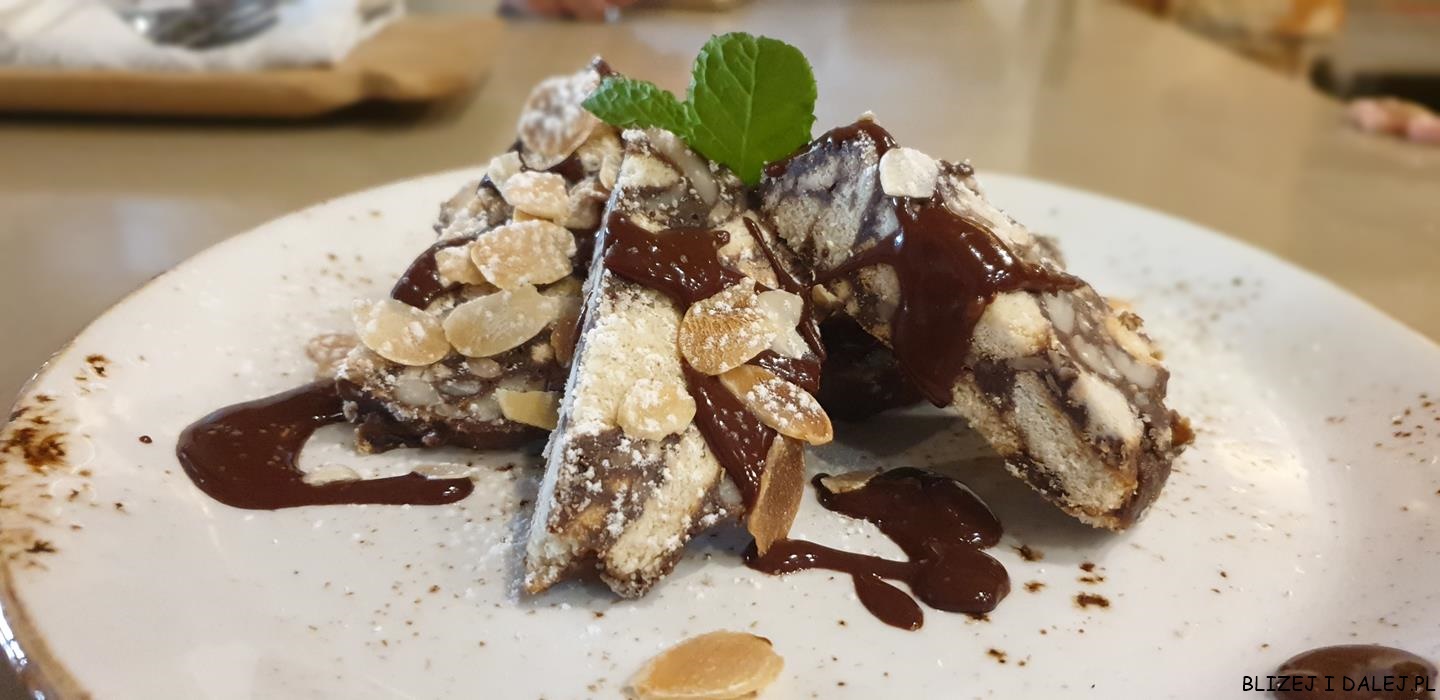 Całkiem nieźle można także zjeść w Berneliu Uzeiga, tyle że już bardziej w stylu litewskim czyli wielkie porcje i zdecydowanie tłuściej ;) Lokalizacja: M. Valančiaus g. 9, Kaunas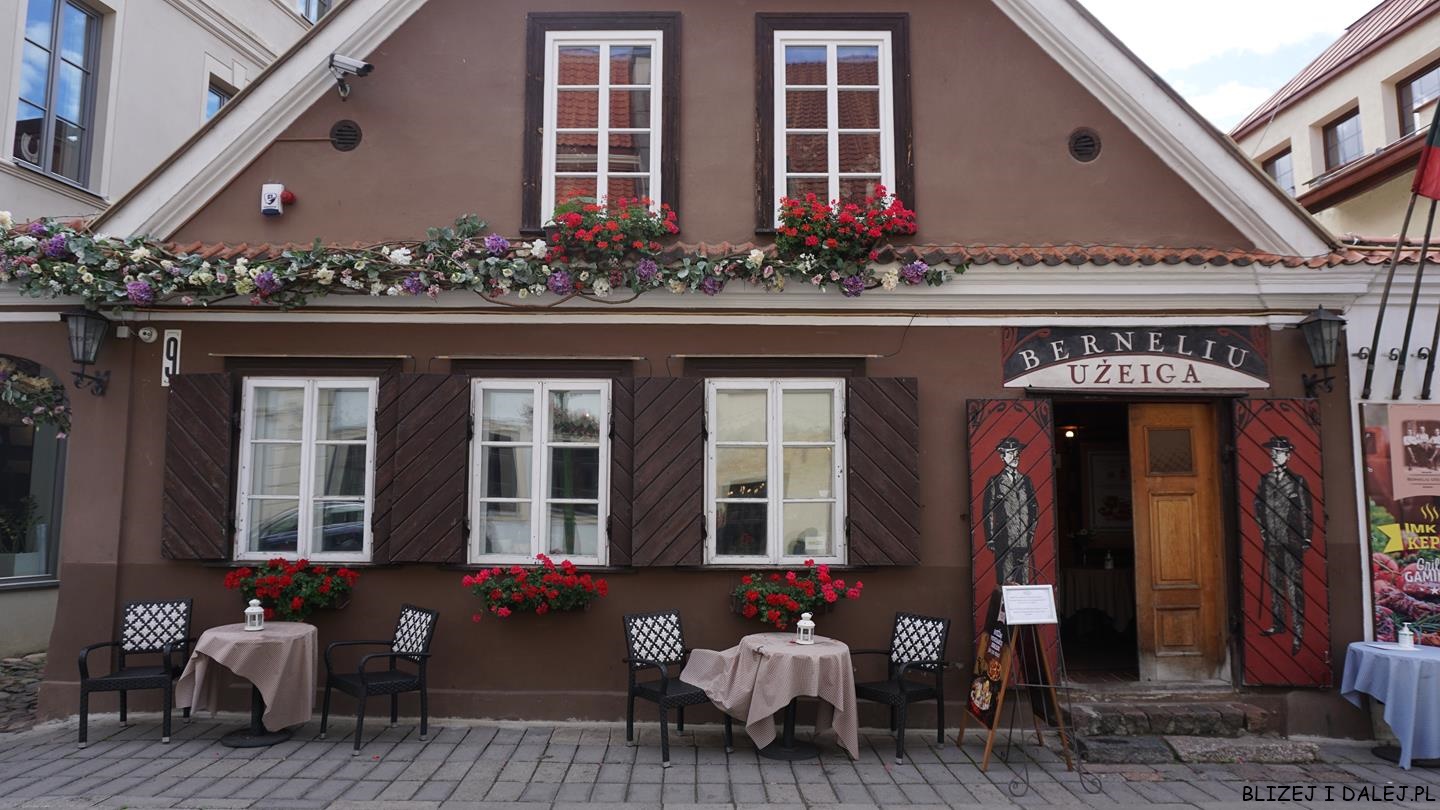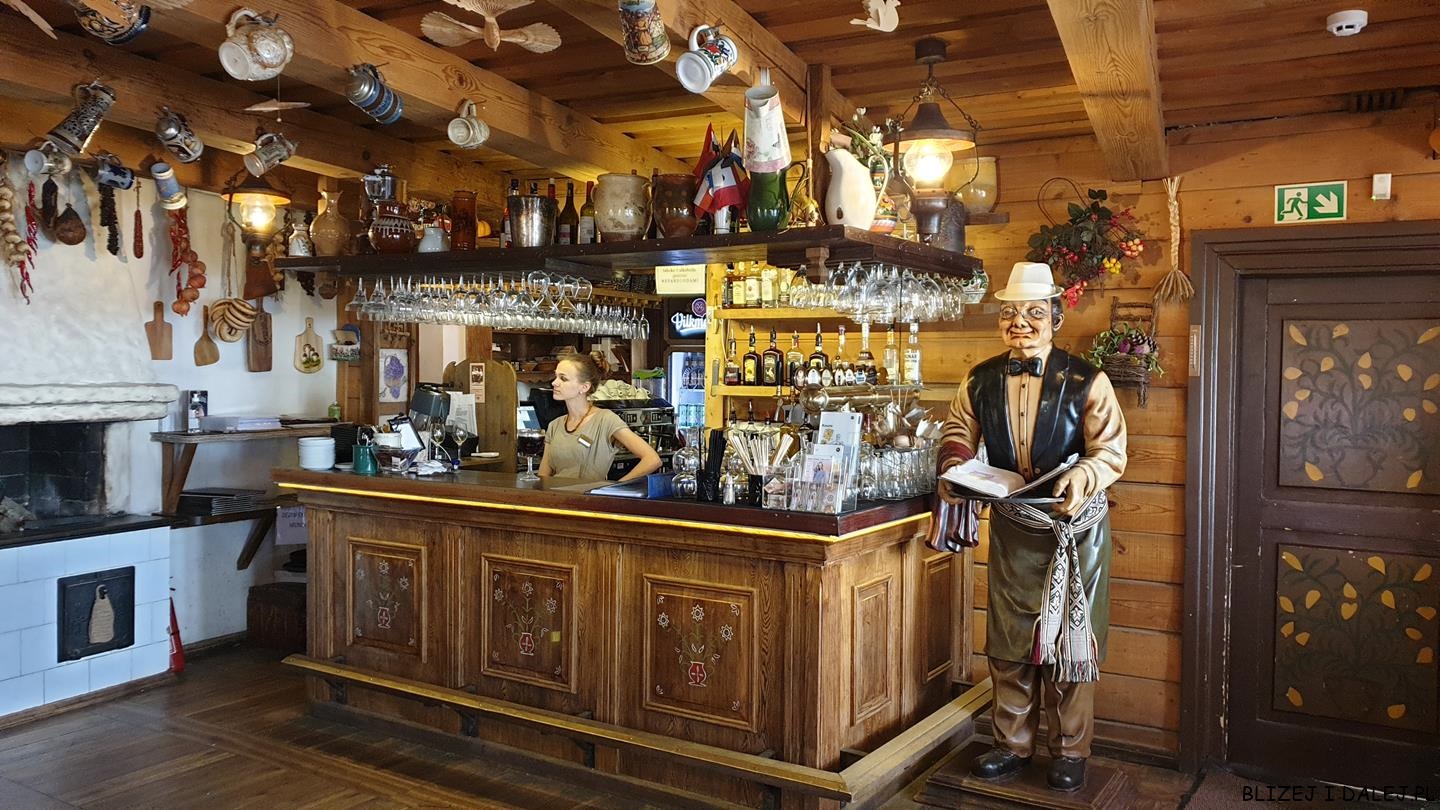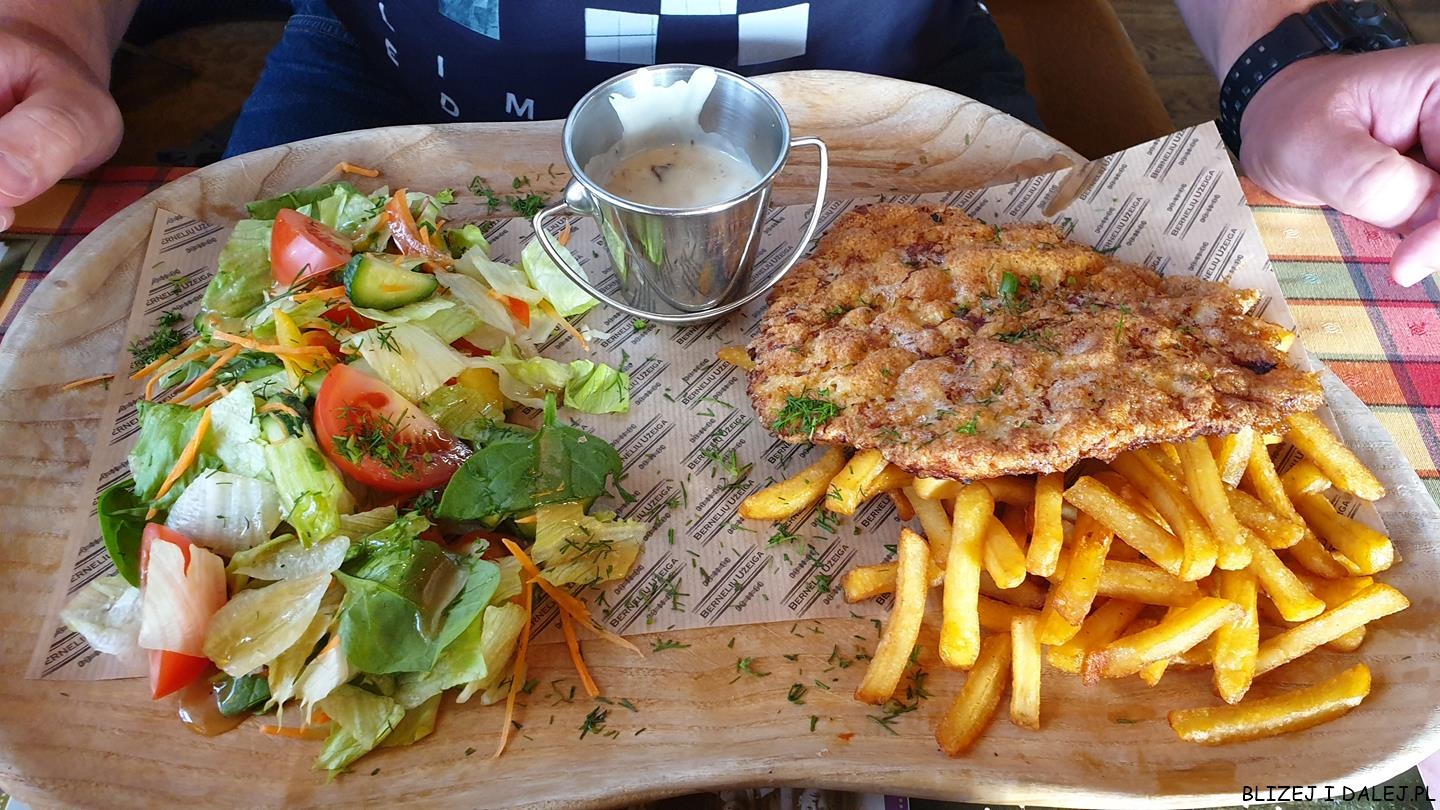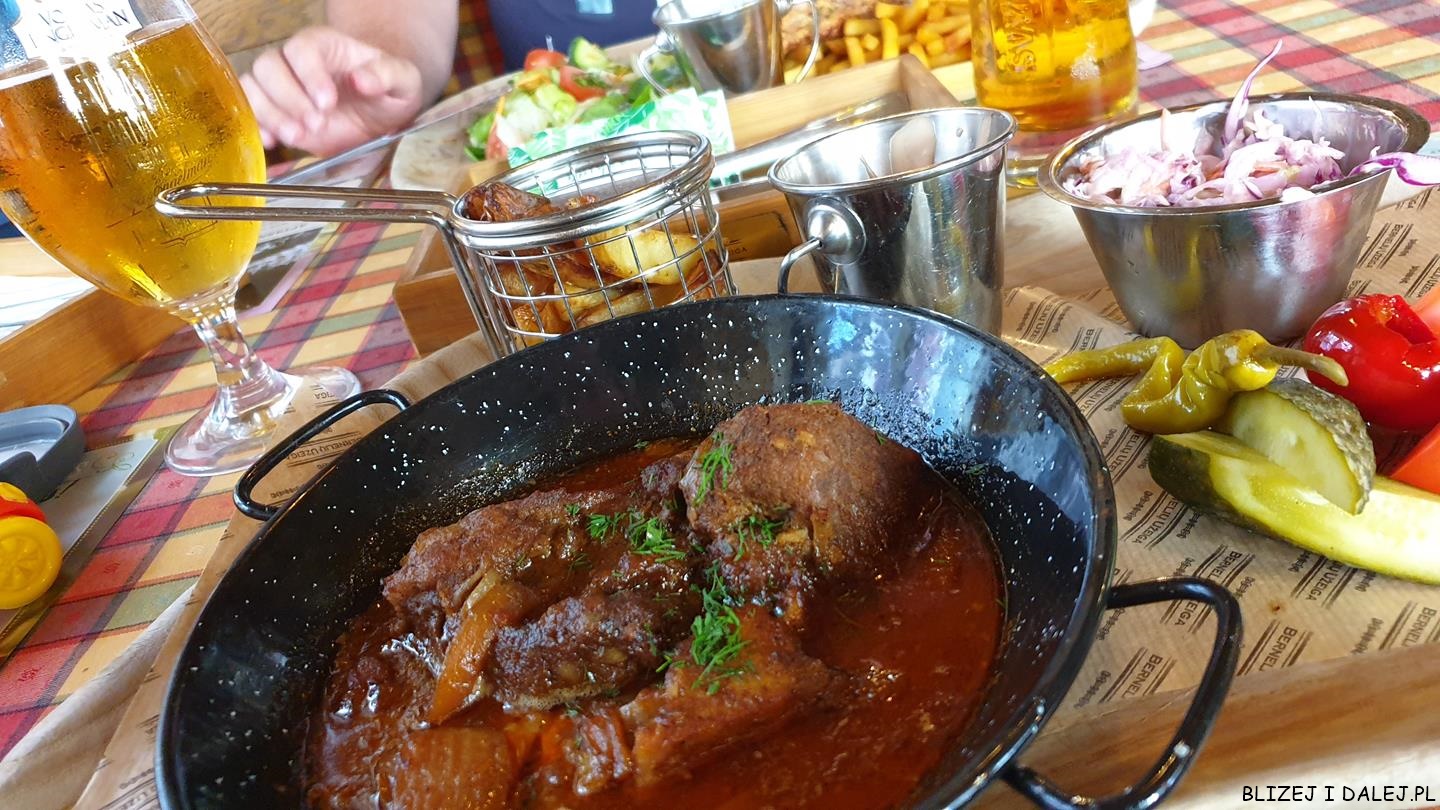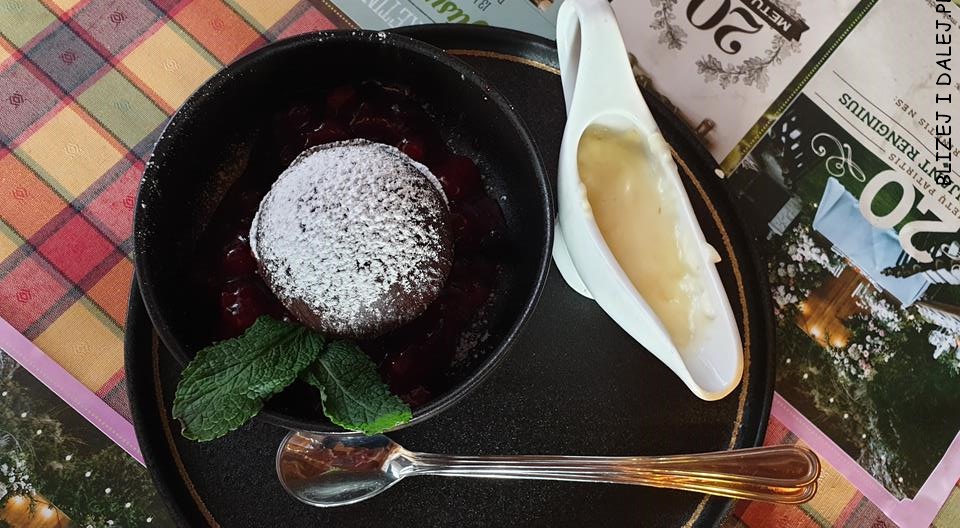 Jedliście kiedyś pączki z mięsem? Tak myślałam… i nie, nie oszalałam ;) Koniecznie zajrzyjcie do Spurgine i spróbujcie mięsnych pączków, są zaskakująco smaczne… a te ze zwykłą marmoladą, przepyszne! I często jeszcze ciepłe, bo wypiekane na miejscu :) Lokal znajduje się przy głównym deptaku – ulica Laisvės al. 84, Kaunas.
Polecam także spróbować litewski przysmak, czyli ser jabłkowy :)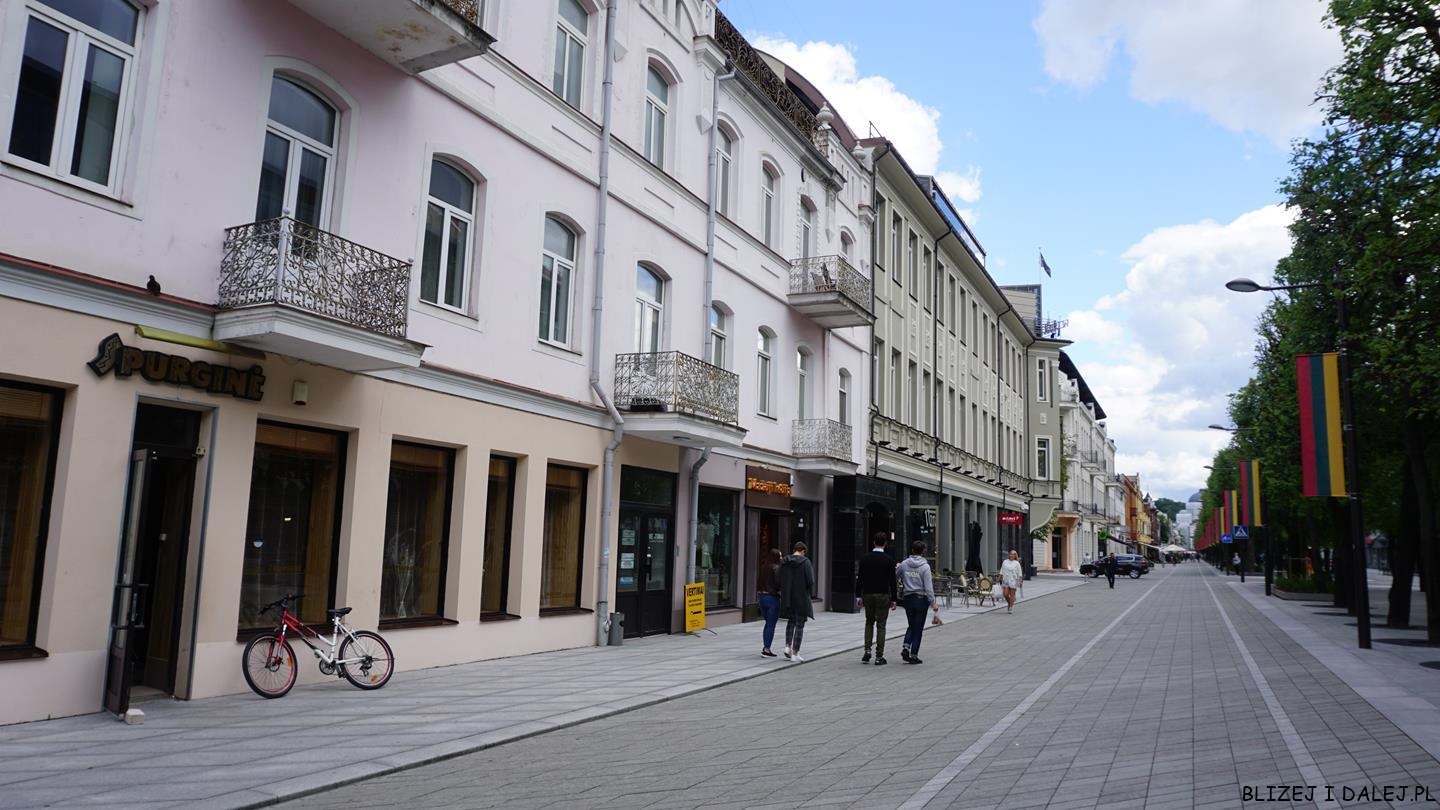 Co zobaczyć w okolicy Kowna
Zdecydowanie warty zobaczenia jest Fort IX Twierdzy w Kownie – jest to jeden z fortów wchodzących w skład pierścienia Twierdzy Kowno. W przeszłości służył jako więzienie, natomiast w czasie hitlerowskiej okupacji Litwy było to miejsce masowych zbrodni na ludności żydowskiej…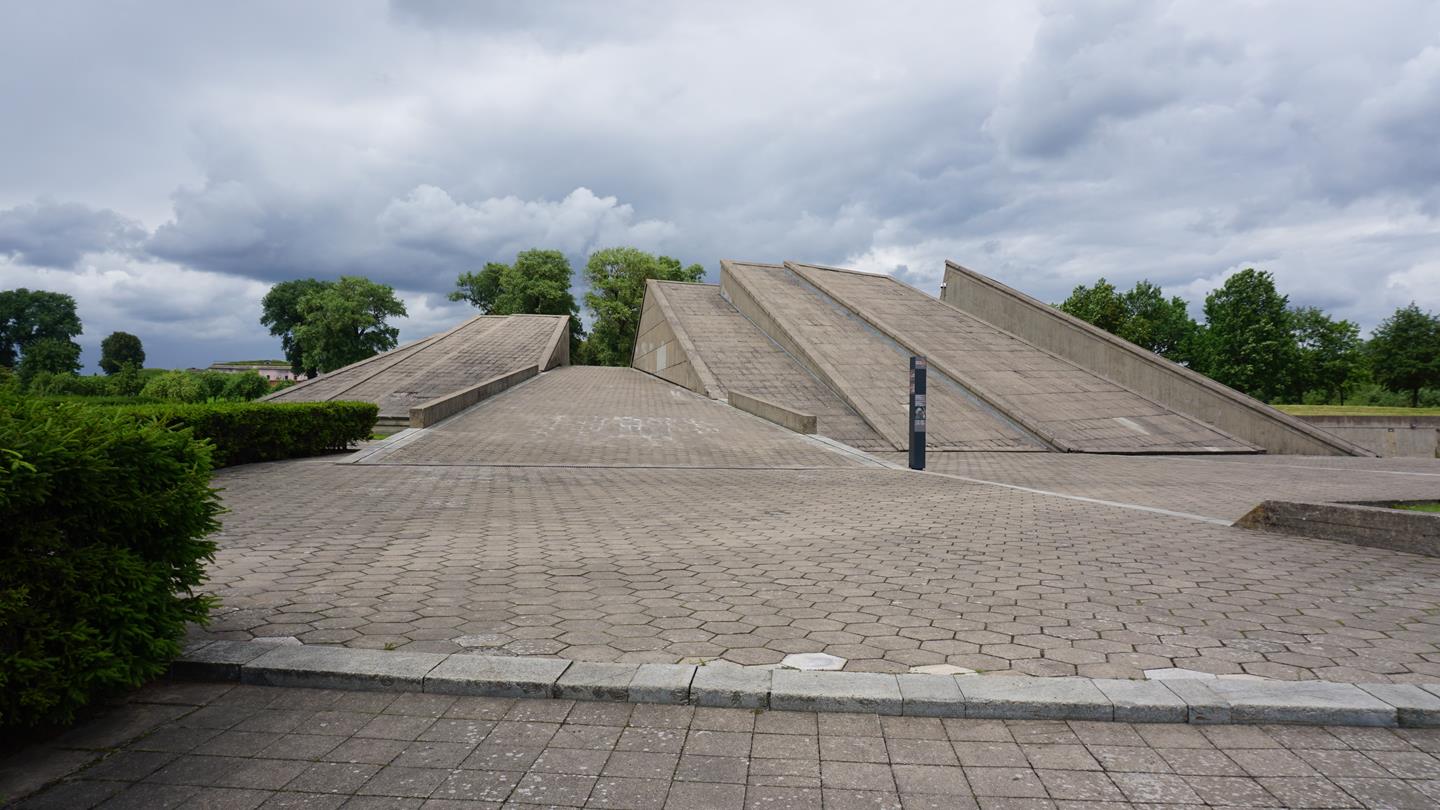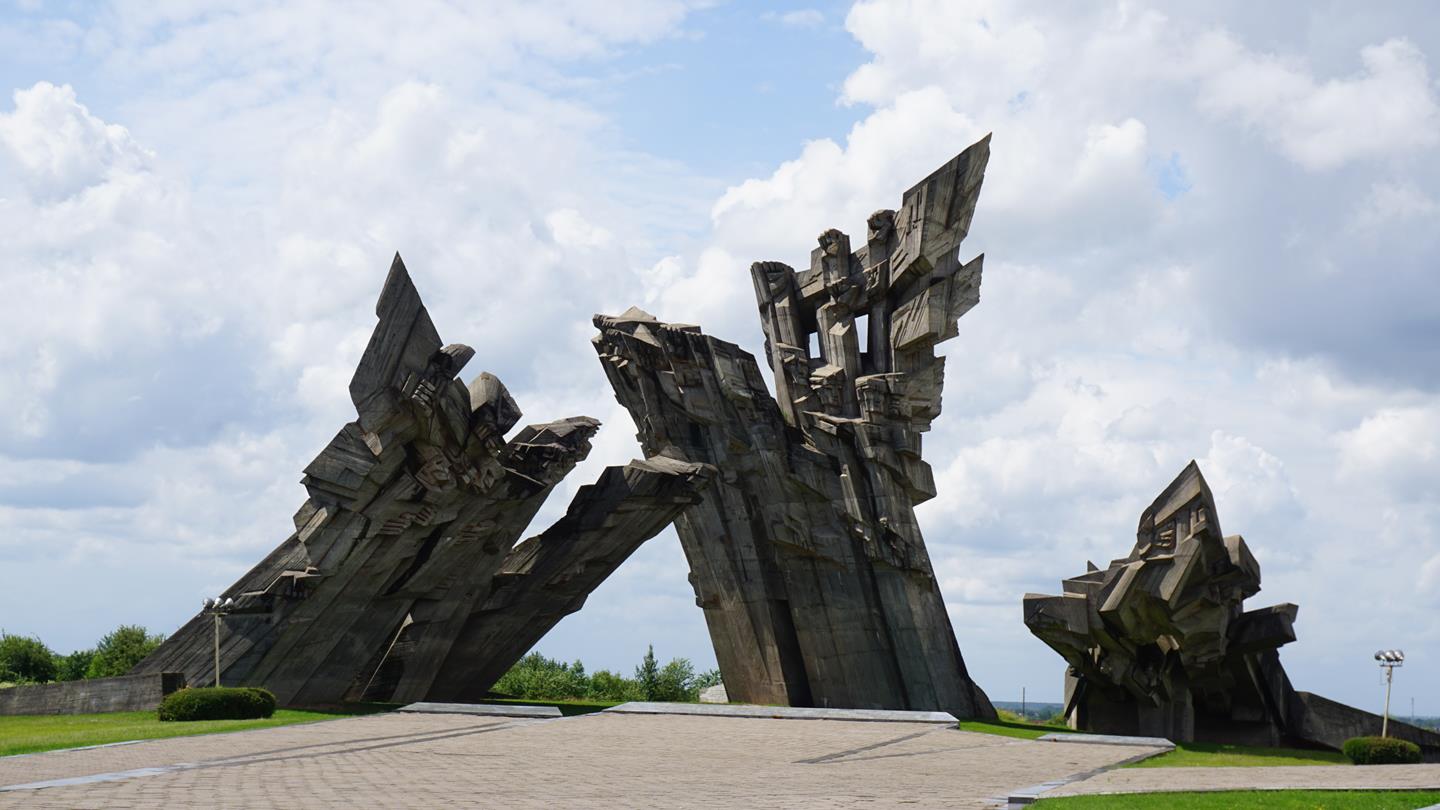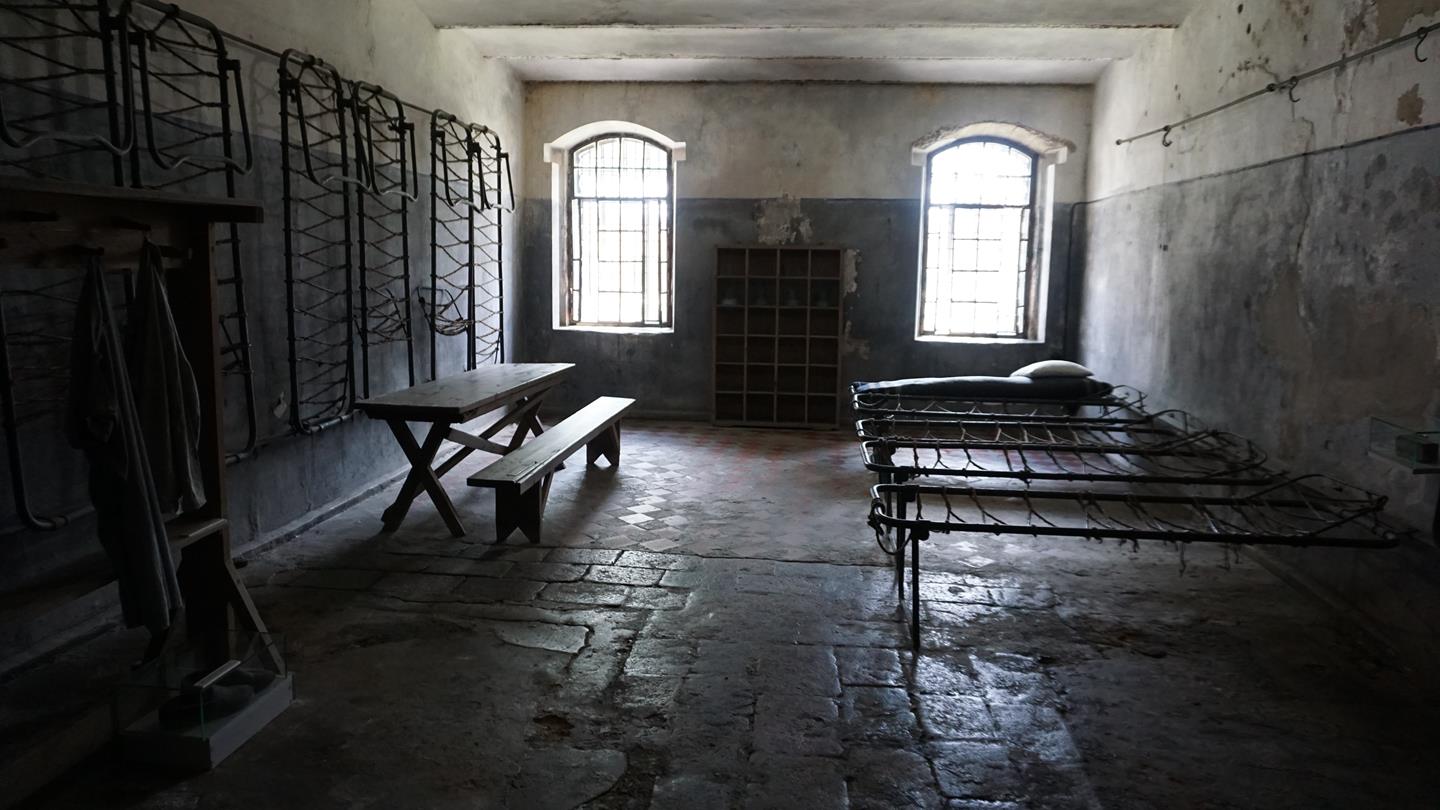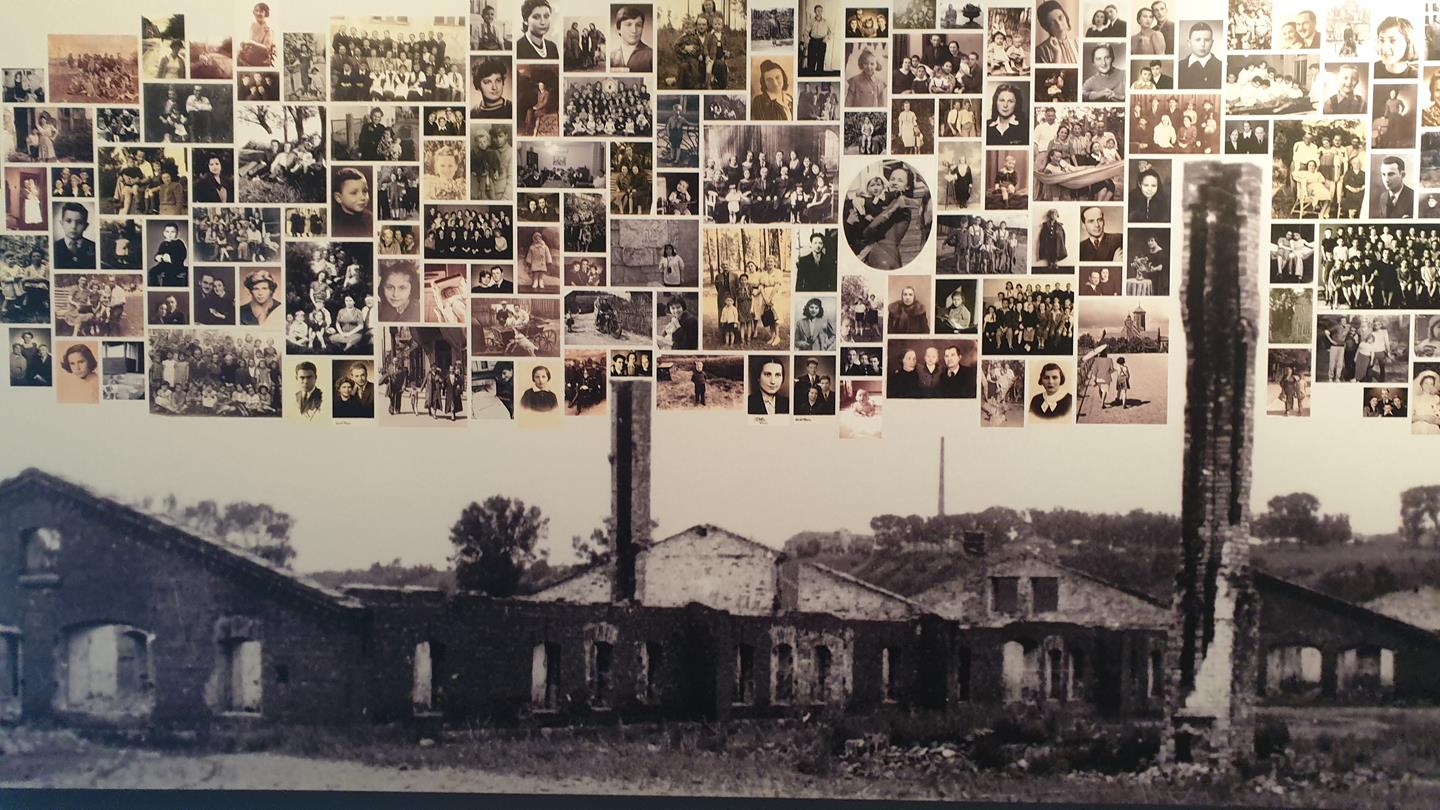 Zamek Raudań, to kompleks pałacowy, który po zniszczeniu z okresu II wojny światowej został odbudowany w stylu neogotyckim. Eleganckie miejsce, zadbany park i przyjemna oranżeria z restauracją :)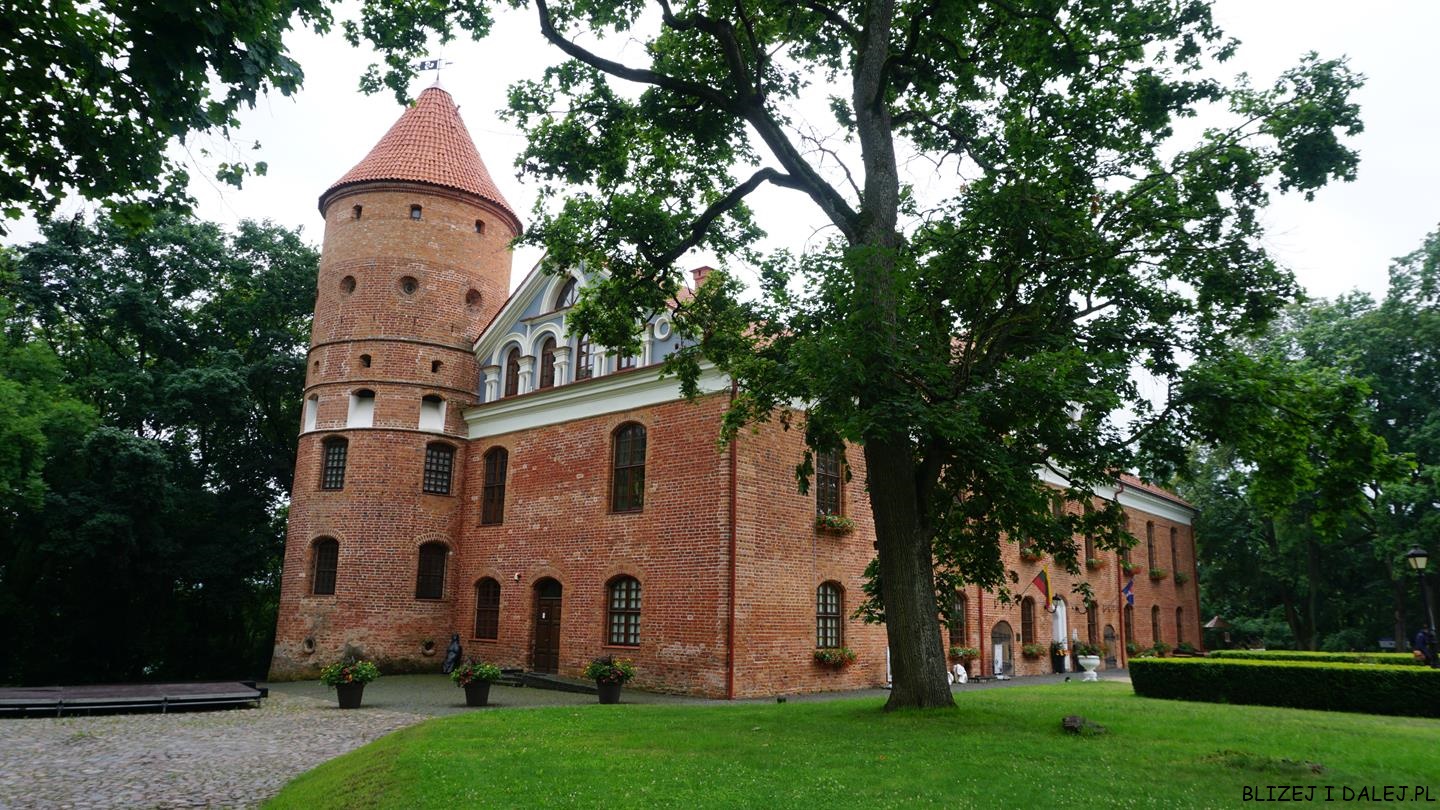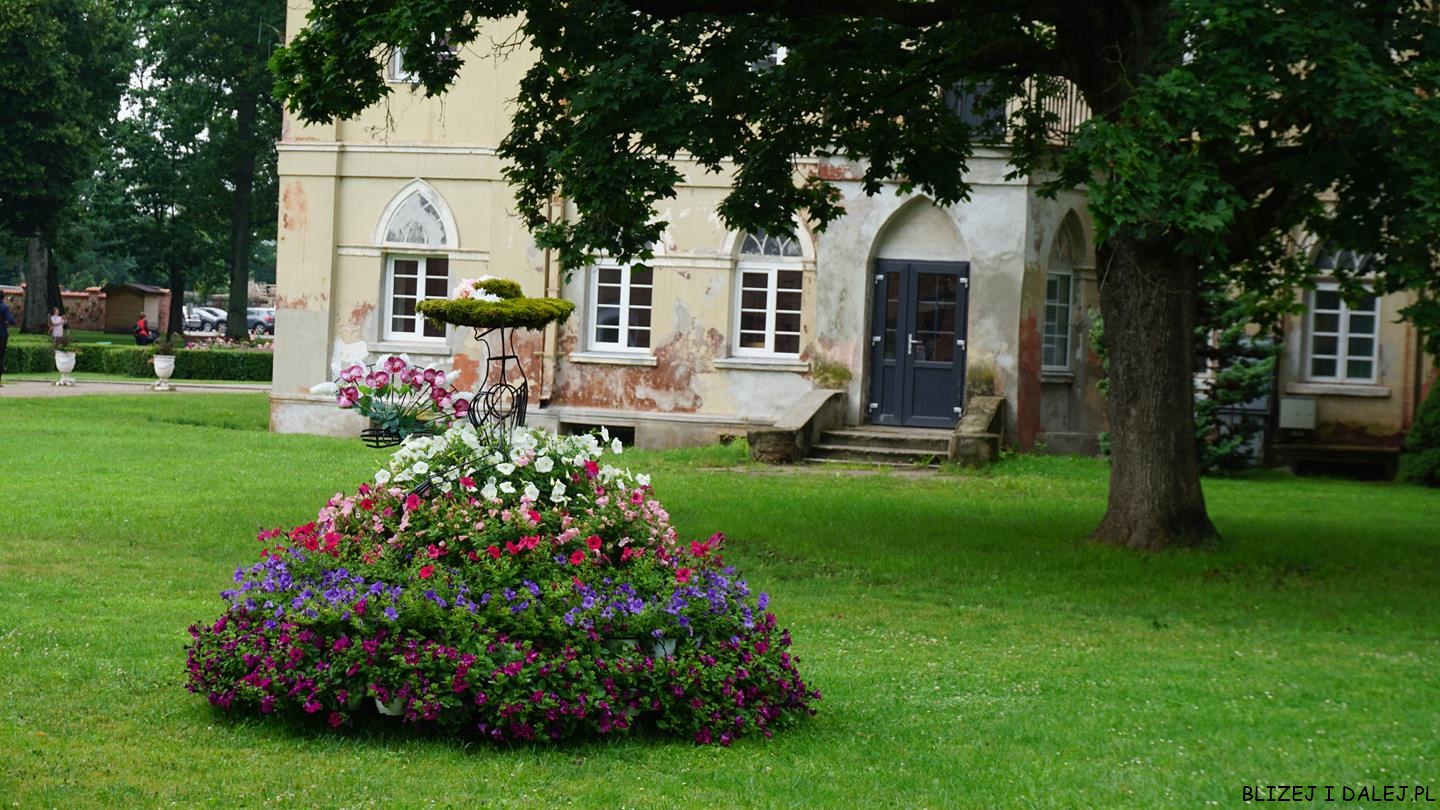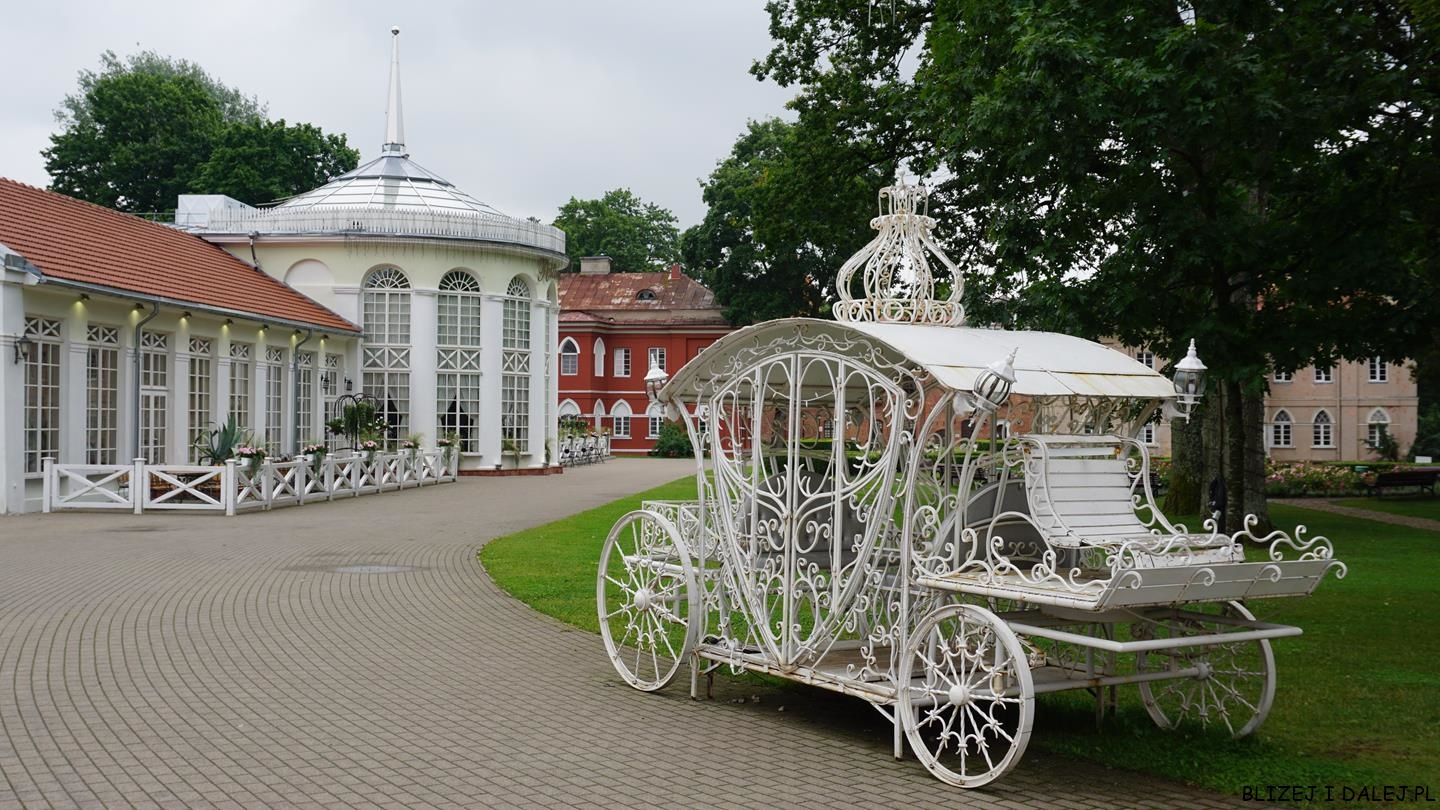 Klasztor w Pożajściu, to największy zespół klasztorny na Litwie malowniczo położony nad samym jeziorem – tu niestety nie udało nam się już dotrzeć. Tak samo jak do Skansenu wsi litewskiej w Rumszyszkach – to moje gapowe, bo wypatrzyłam go dopiero po powrocie… Największy skansen na Litwie, więc zdecydowanie wart odwiedzenia :)
I jak Wam się podoba Kowno? Internet nie może się zdecydować czy warto miasto odwiedzić czy jednak omijać z daleka… jeśli należysz do tej części turystów, która lubi wymuskane, zadbane i śliczne miasteczka jak z pocztówki – to nie jest najlepszy kierunek… fani nieoczywistego piękna, lubiący sztukę uliczną powinni być usatysfakcjonowani! Moim skromnym zdaniem, jechać… jechać koniecznie! :)
PS. Dodam, że wycieczka z maluchem w wózku nie należy do najłatwiejszych – schody, brak podjazdów i pozastawiane chodniki to standard… istny tor przeszkód ;)
Więcej tekstów z Litwy (tutaj).
---