Będąc na Krecie warto wybrać się na wycieczkę po klimatycznych, górskich wąwozach! Do wyboru mamy kilka możliwości: najdłuższy w Europie wąwóz Samaria o długości 18km, który znajduje się na terenie Parku Narodowego Samaria, znacznie mniej znany wąwóz Therisos oraz klimatyczny wąwóz Imbros o długości 8km, który postanowiliśmy zwiedzić :)
Do wąwozu Imbros wybieraliśmy się dwukrotnie – za pierwszym razem z uwagi na ulewny deszcz w wyższych partiach gór musieliśmy odpuścić, jednak nie poddaliśmy się i już następnego dnia pojechaliśmy ponownie wcześniej sprawdzając prognozę pogody ;) Odległość od Chani jaką mieliśmy do pokonania to 61km, czyli około godziny jazdy po malowniczej, górskiej drodze.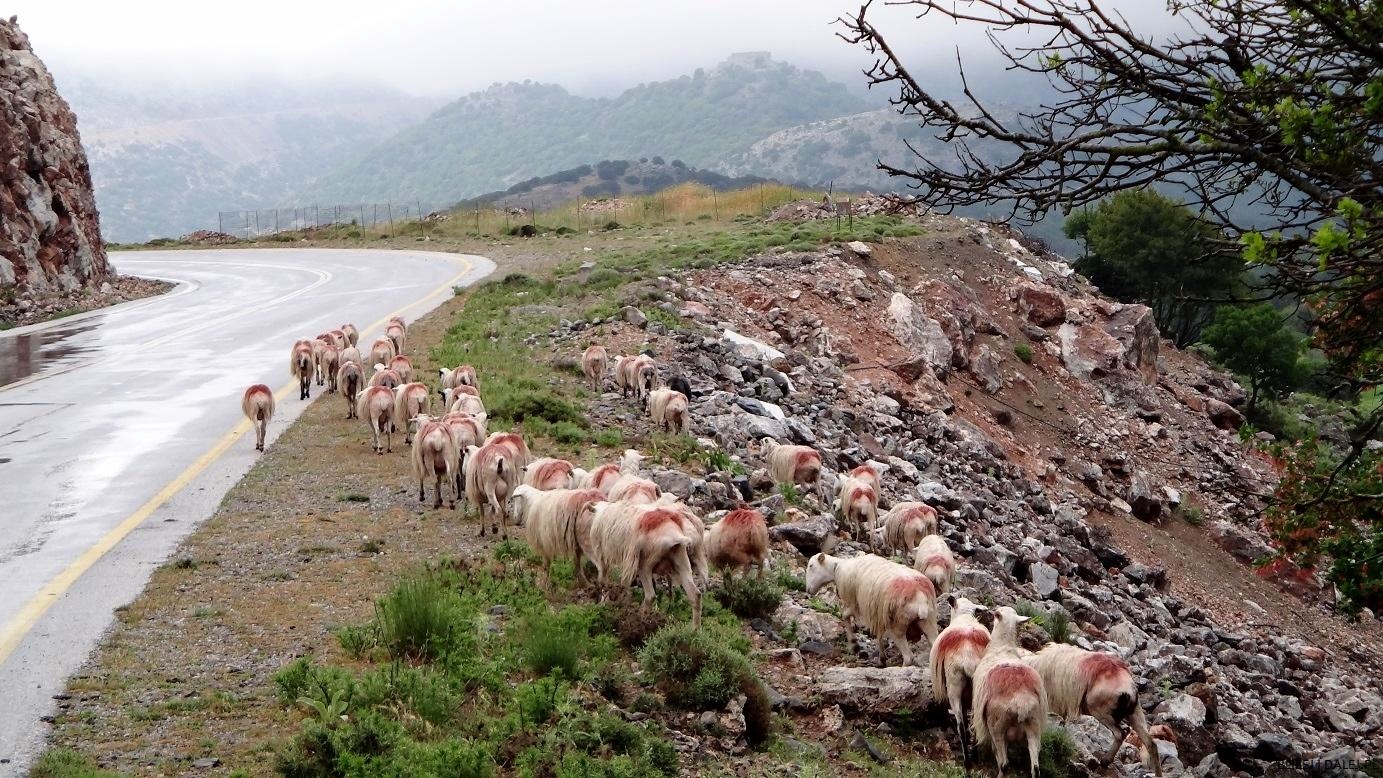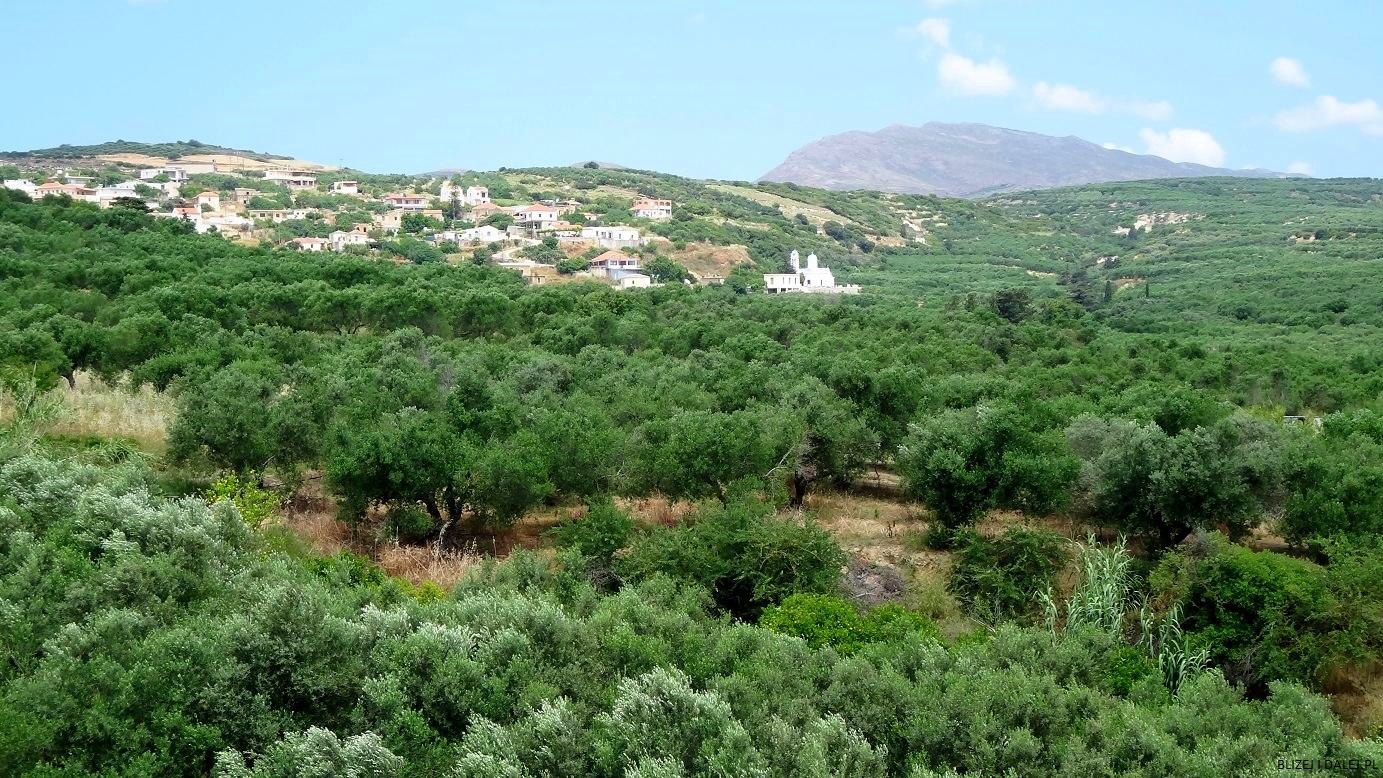 Wejście do wąwozu znajduje się w miejscowości Imbros, gdzie mieści się wiele restauracji, knajpek i sklepików oraz najważniejsze, bez większych problemów zostawicie auto na którymś z dostępnych parkingów. Kierujemy się zgodnie ze znakami na wejście do wąwozu, po drodze mijamy stado kóz, już z daleka słychać było pobrzękiwanie dzwoneczków…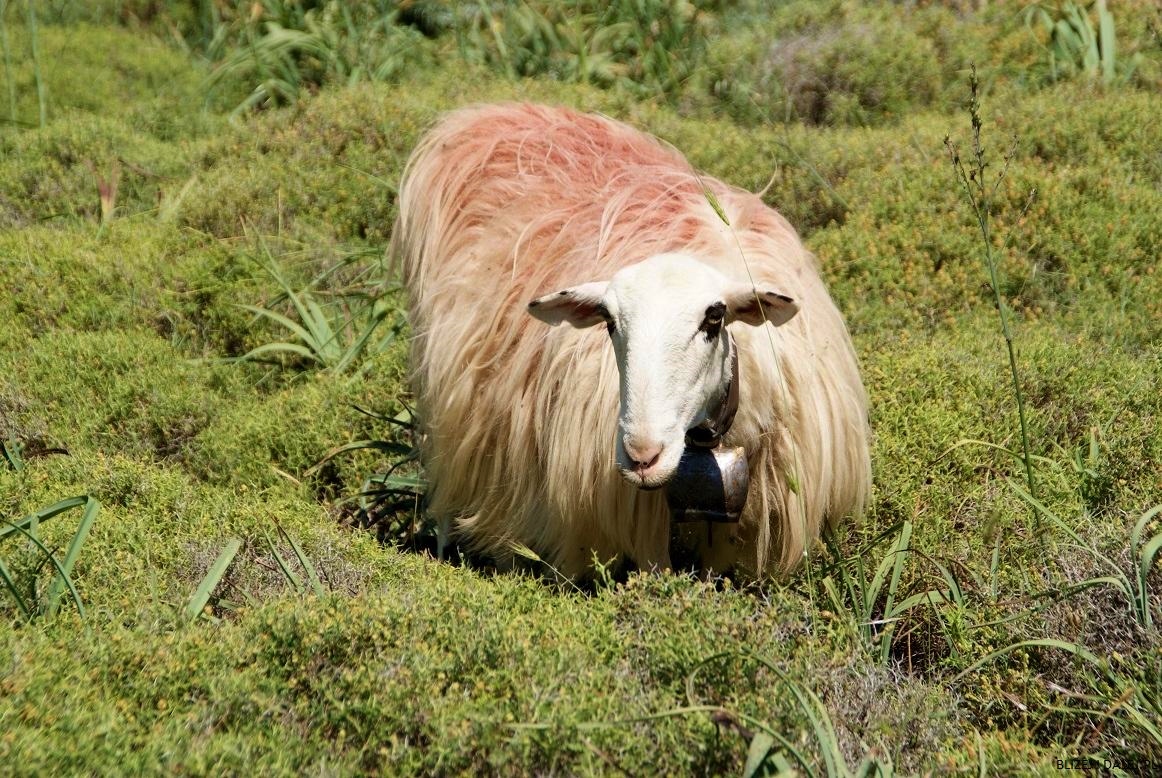 Praktycznie cała droga to mniejsze lub większe kamienie, więc warto zabrać buty z twardą podeszwą – mi w trampkach specjalnie komfortowo nie było, za to Piter w trekkingowych butach kompletnie nie rozumiał o co mi chodzi ;) Widoki rozciągające się po drodze piękne, trochę bardziej stromych odcinków, jednak początkowa trasa jest szeroka i bardzo łatwa do pokonania.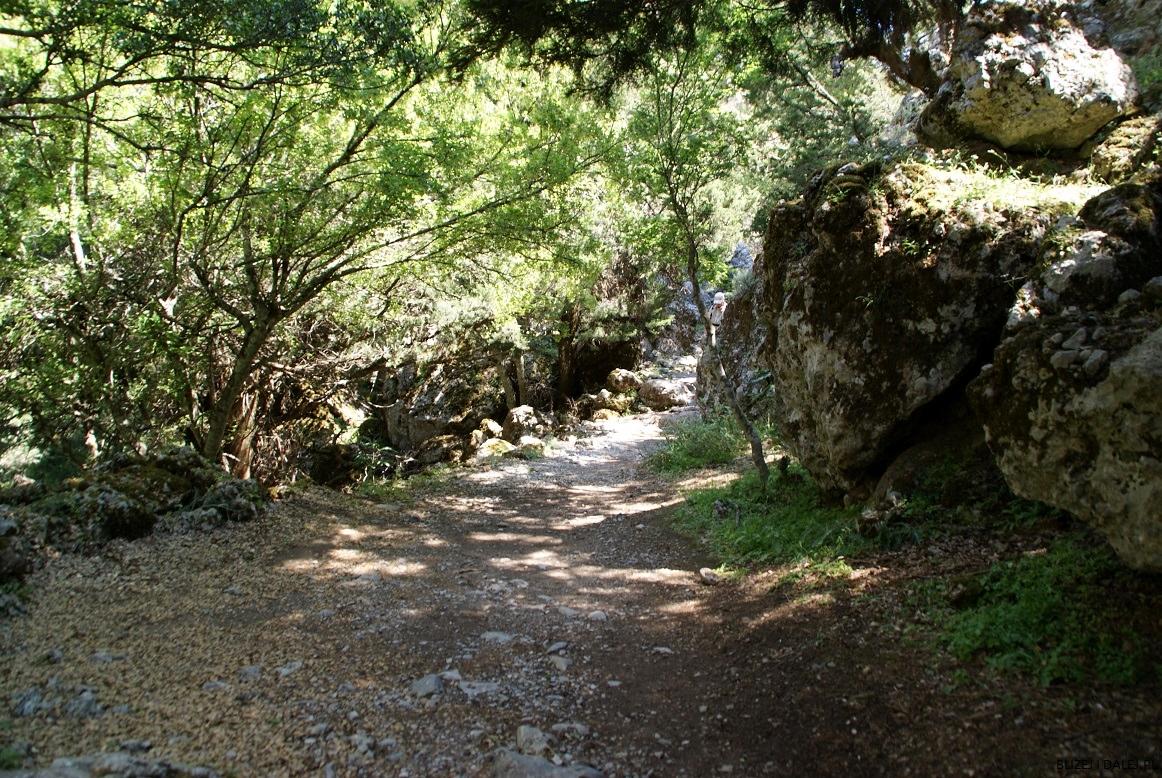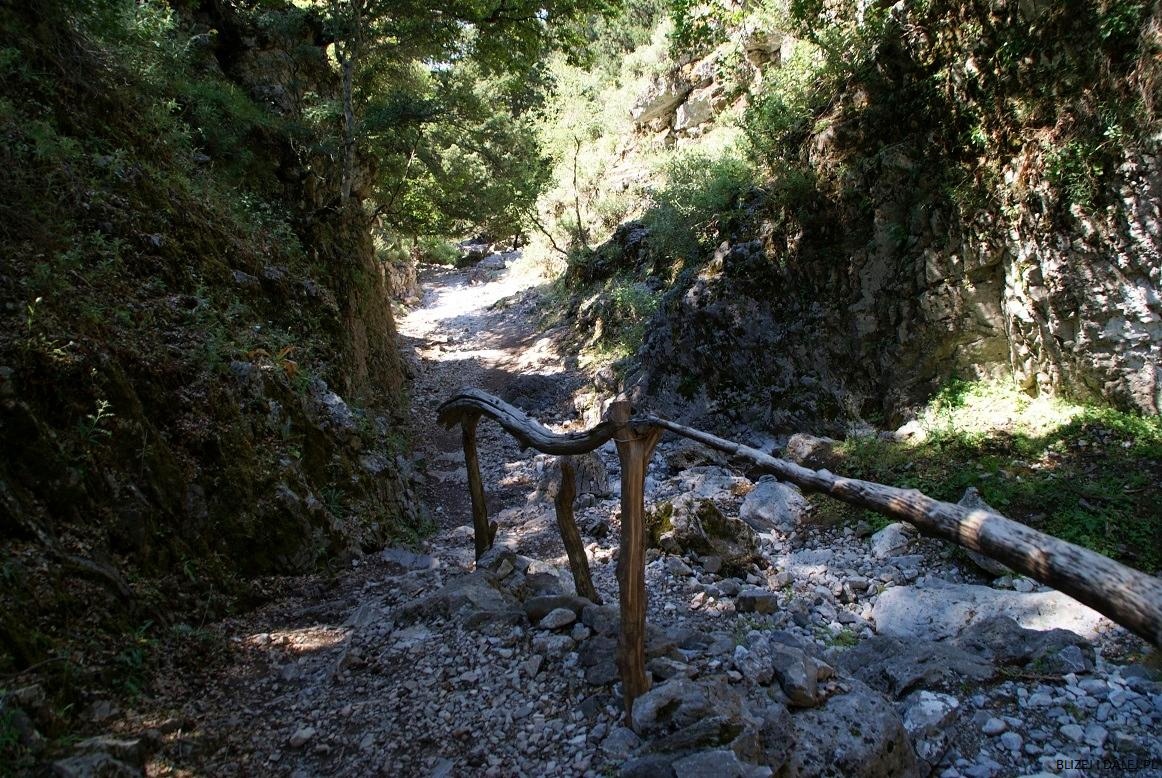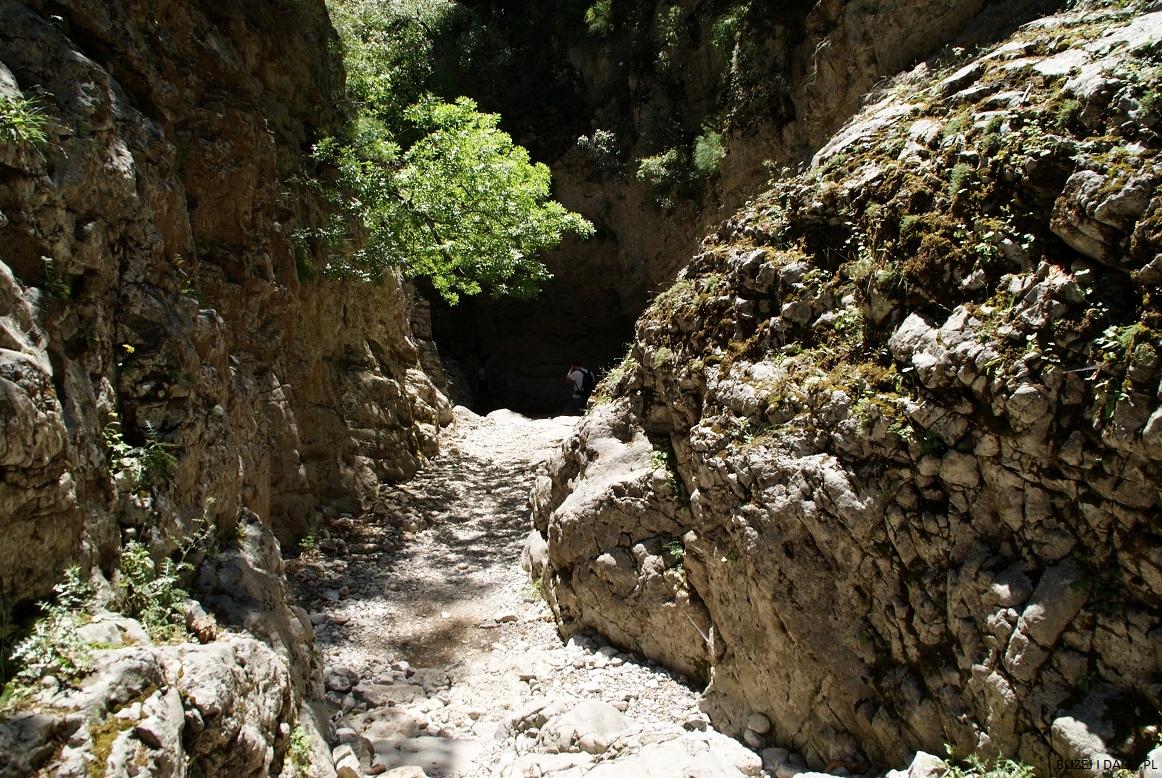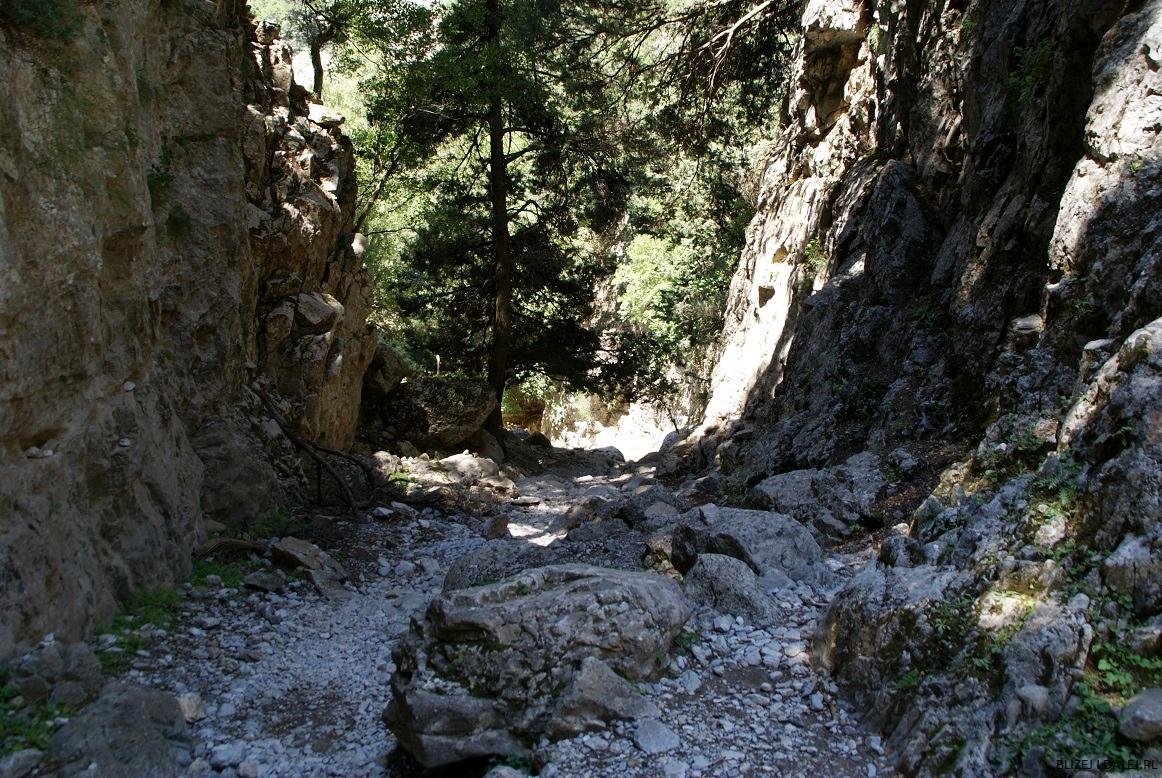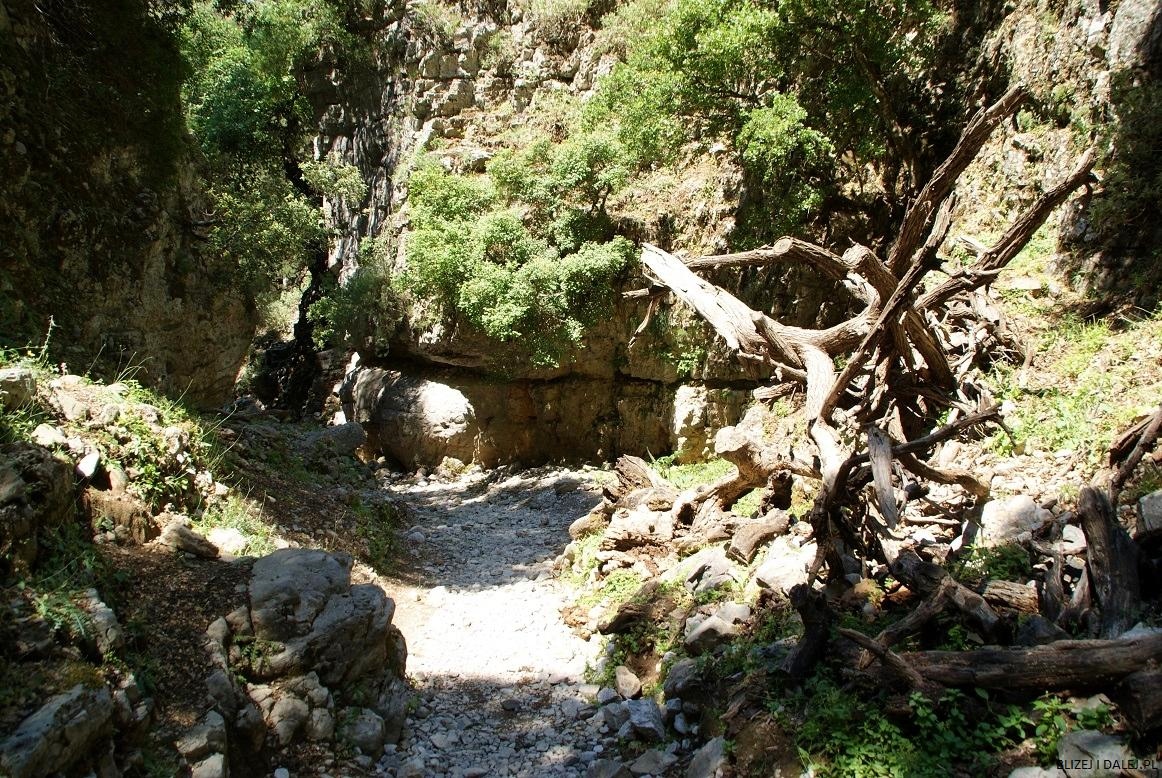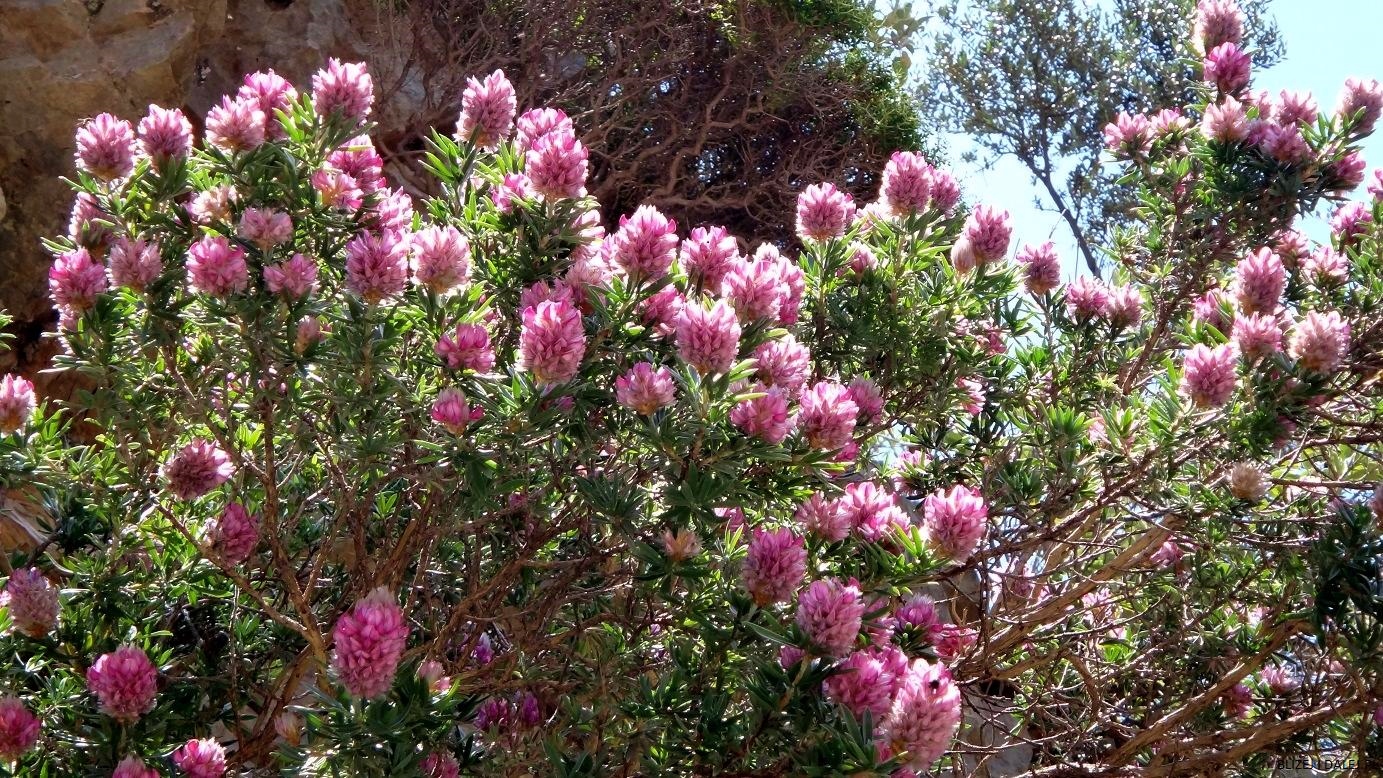 Im dalej, tym coraz lepsze widoki rozciągają się przed nami… skały coraz bardziej zbliżają się do siebie, przejścia pomiędzy są coraz węższe a wąwóz wzbija się wysoko w niebo – niesamowite wrażenia :)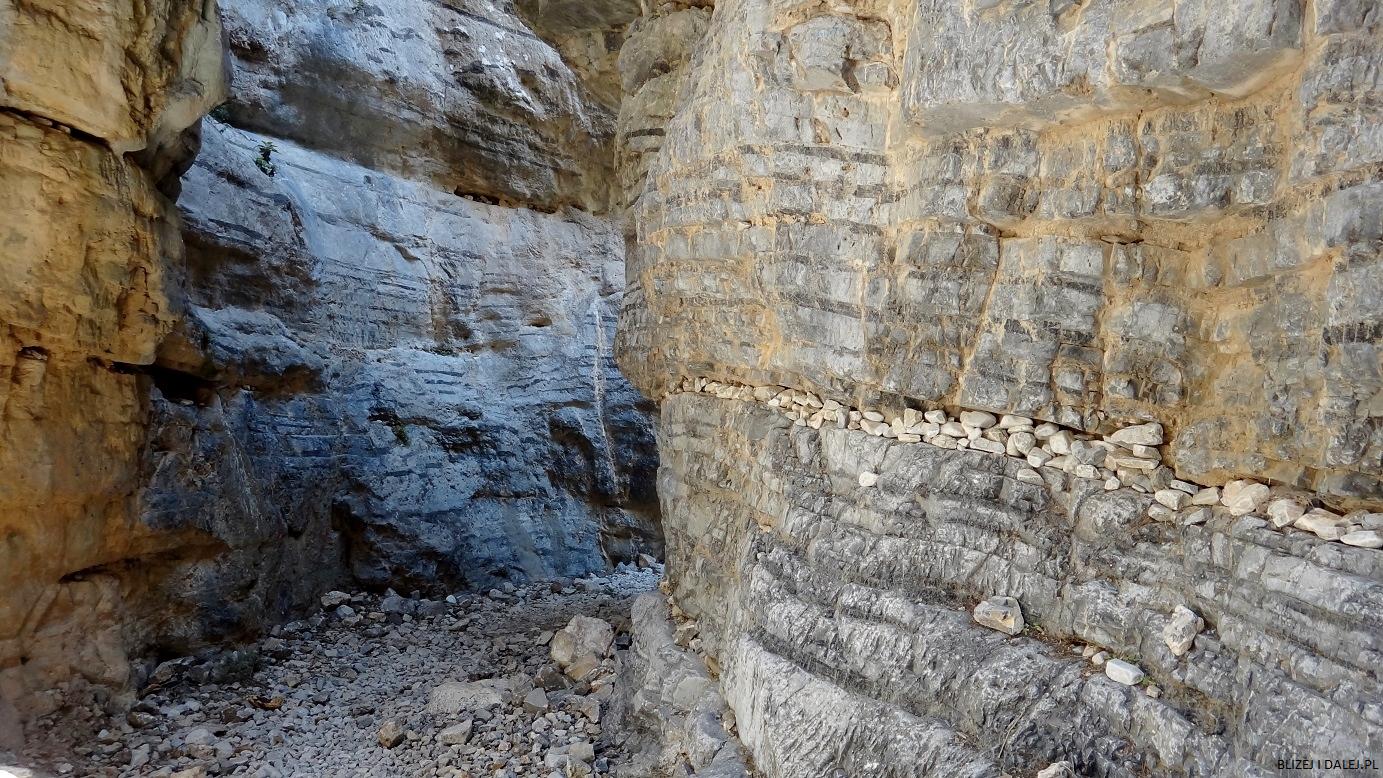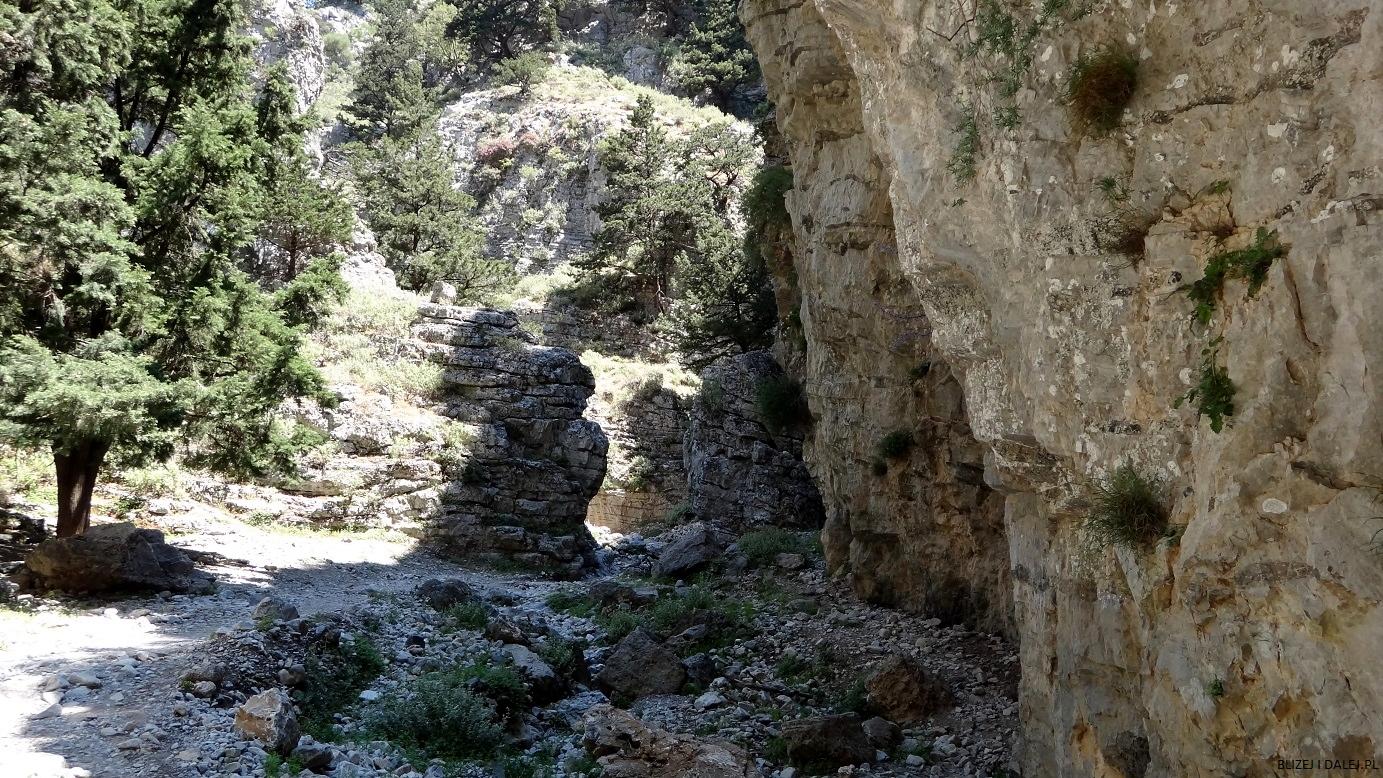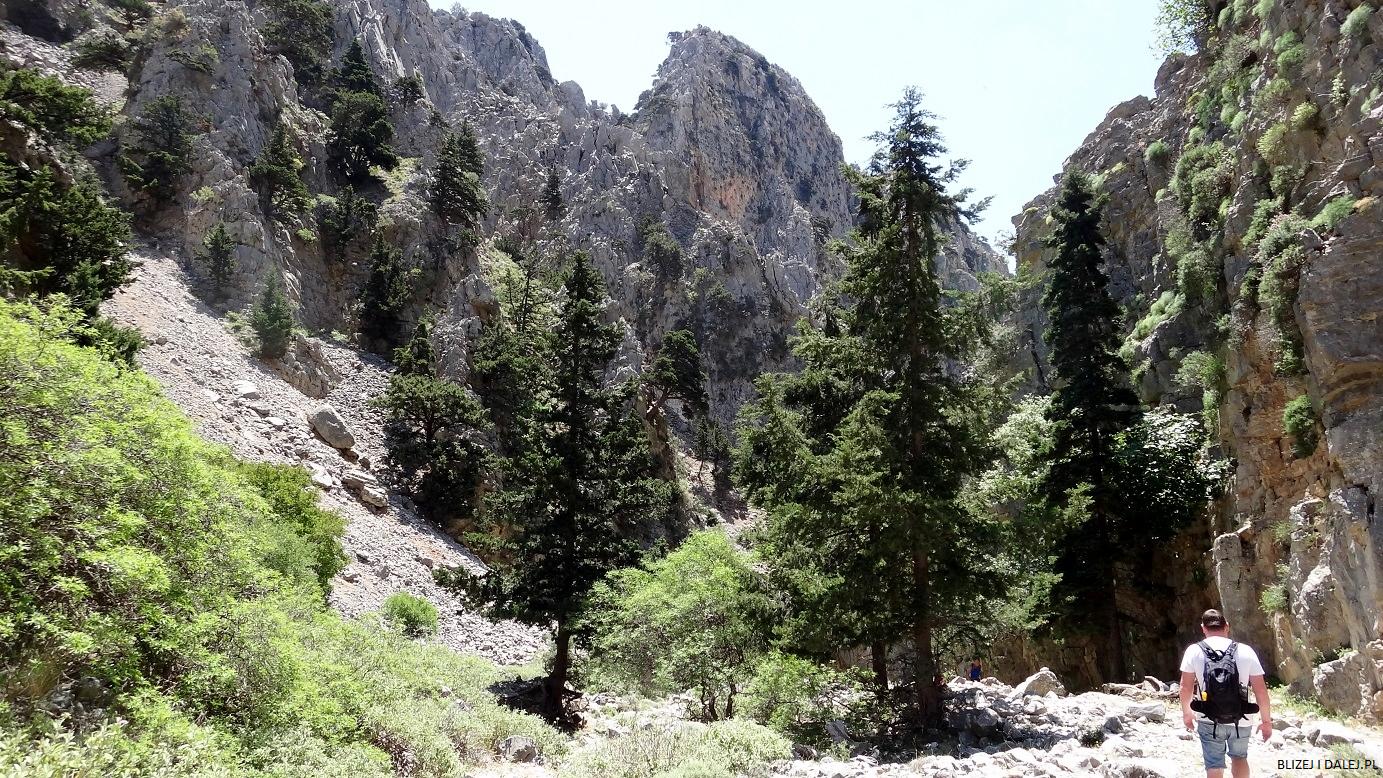 Cała wędrówka zajęła nam około trzech godzin i muszę przyznać, że w ostatniej części, w której było dość wąsko i ciasno okrutnie kręciło mi się w głowie – może to kwestia gorąca, a może całkowitego braku wiatru nie mam pojęcia, ale uczucie osuwającego się gruntu pod nogami do przyjemnych nie należało… Dlatego warto pamiętać o zabraniu czapki z daszkiem, kremu z filtrem i niezbędnego zapasu wody na szlak :) Na wyjściu ze szlaku mamy możliwość wzięcia prywatnego przewozu lub podejścia do postoju taksówek – polecam jazdę pikapem (na pace oczywiście!), gwarantowane dodatkowe wrażenia, z uśmiechem wspominam szaleńczą jazdę po serpentynach ;)
Warto będąc na wyspie wybrać się na wędrówkę wąwozem, atrakcja ta na pewno pozostanie w pamięci na długo! Wąwóz Imbros jest idealny dla całych rodzin, nie za długi i niespecjalnie wymagający – polecam :)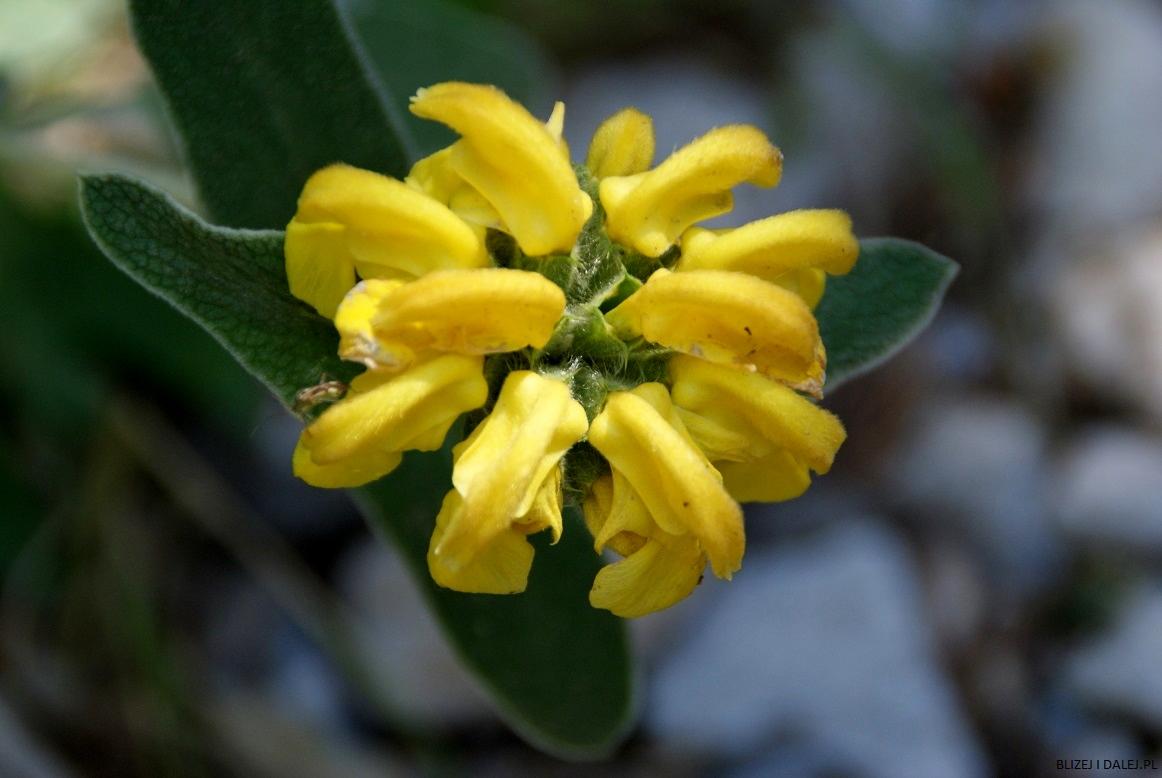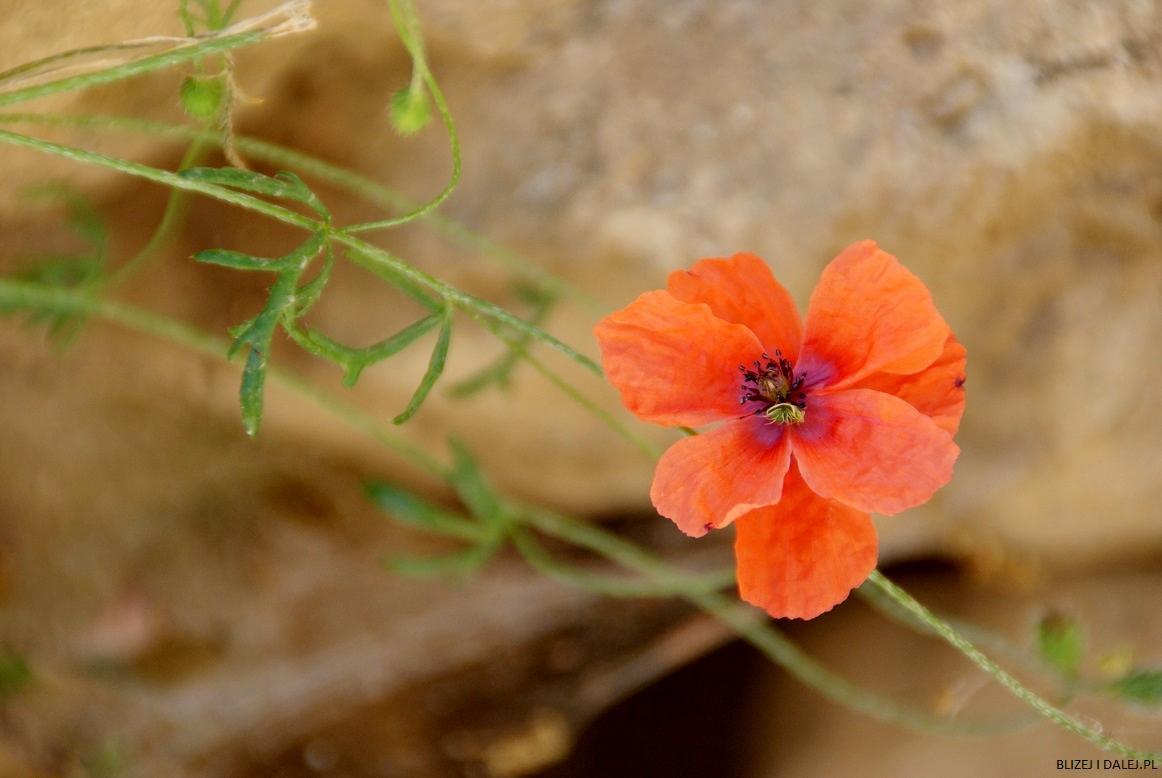 Dodatkowe informacje:
Imbros – bilet wstępu 2,5€/osoba
Więcej artykułów z Krety (tutaj).
---
You might also like