Wyspa Lantau to największa wyspa Hong Kongu w większości zajęta przez górzysty Park Narodowy Lantau – miejsce kompletnie niepodobne do świecącego i mieniącego się wszystkimi kolorami miasta. Jednym z najciekawszych punktów na wyspie jest klasztor Po Lin oraz znajdujący się na jego terenie największy na świecie posąg siedzącego Buddy Tian Tan, potocznie nazywanym Wielkim Buddą. Posąg wykonany w całości z brązu ma 34 metry wysokości, waży 250 ton a koszt jego postawienia to niebagatelne 60 mln $HK i 3 lata pracy na budowie – za to teraz widać go naprawdę z daleka ;)
Aby dostać się na szczyt i móc z bliska podziwiać posąg trzeba pokonać dokładnie 268 dość stromych schodków. Z bliska Budda wydaje się olbrzymi! Przedstawia Buddę Siakjamuni w pozycji medytacyjnej na kwiecie lotosu i aby go podziwiać w pełni musisz wysoko zadzierać głowę! Ciekawostką jest, że Budda na piersi ma swastykę – czyli znak pomyślności i szczęścia w tym rejonie świata :)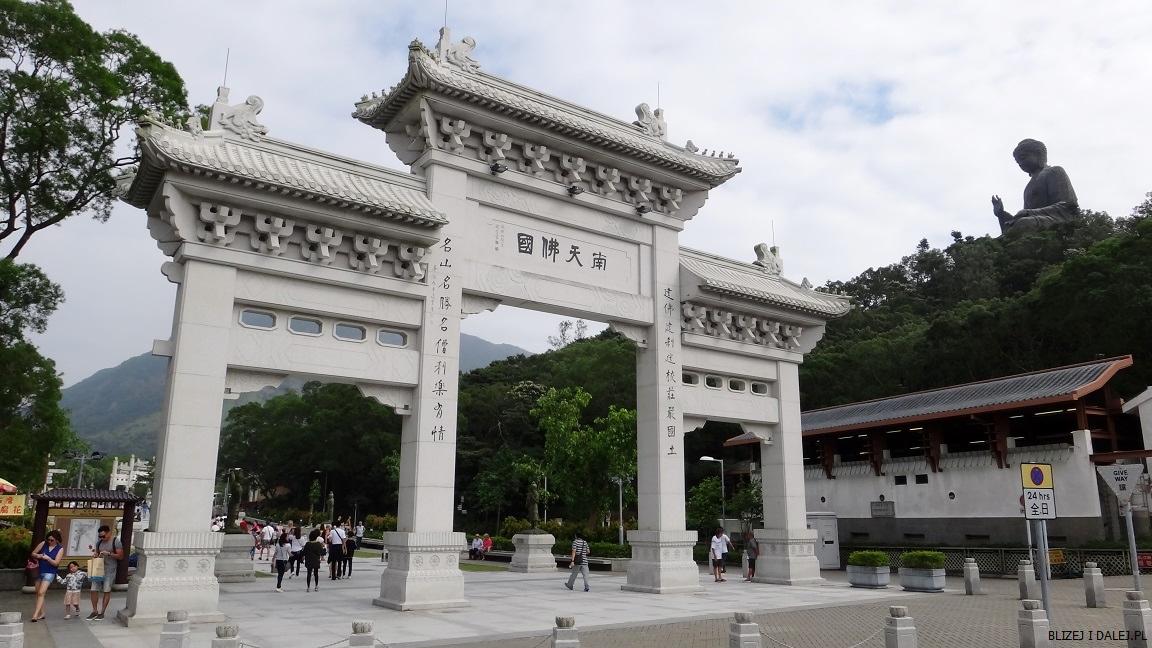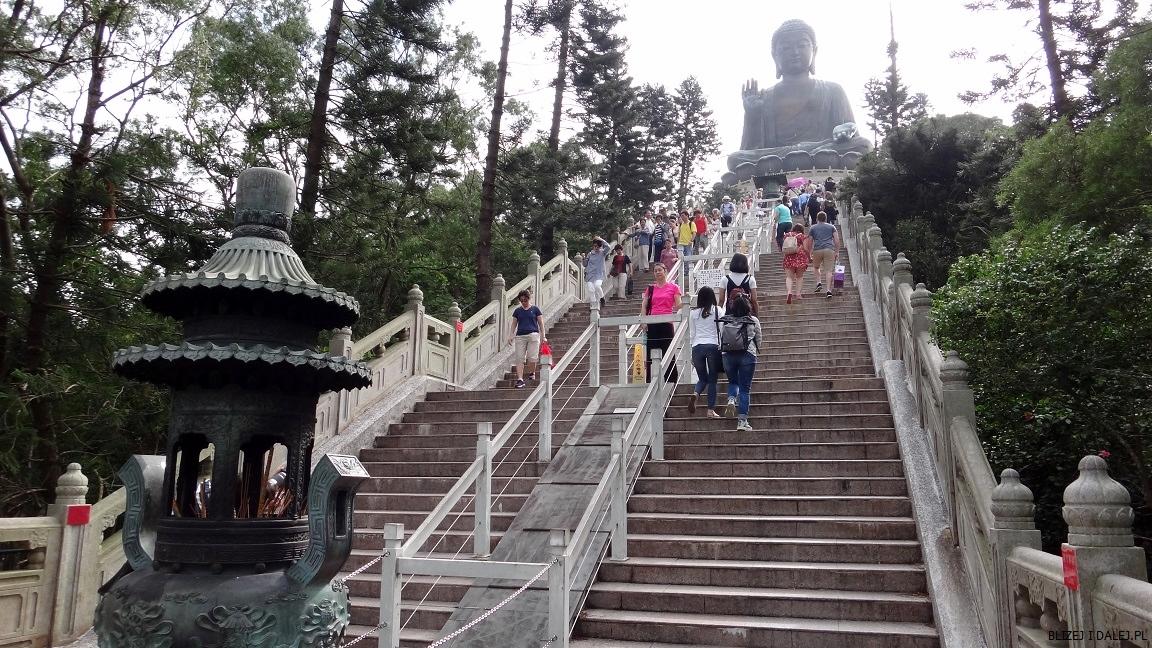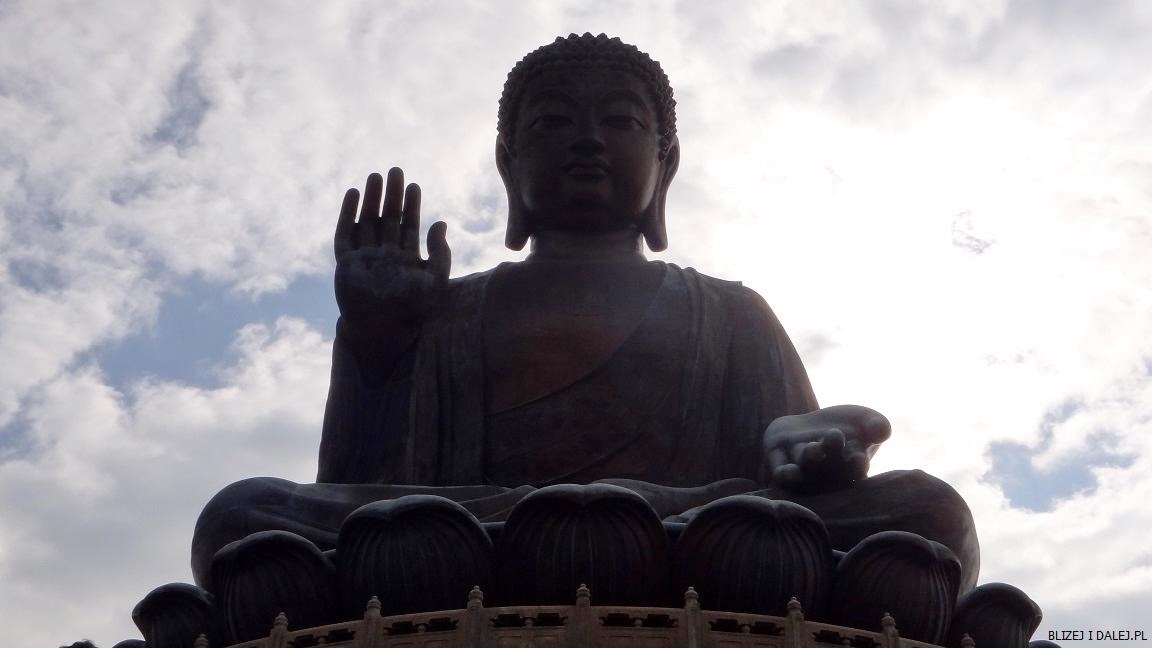 Otoczony jest mniejszymi posągami, które ofiarowują kadzidła, kwiaty, owoce czy światło… Z tego miejsca rozpościera się świetna panorama na okolicę oraz klasztor Po Lin znajdujący się w dole.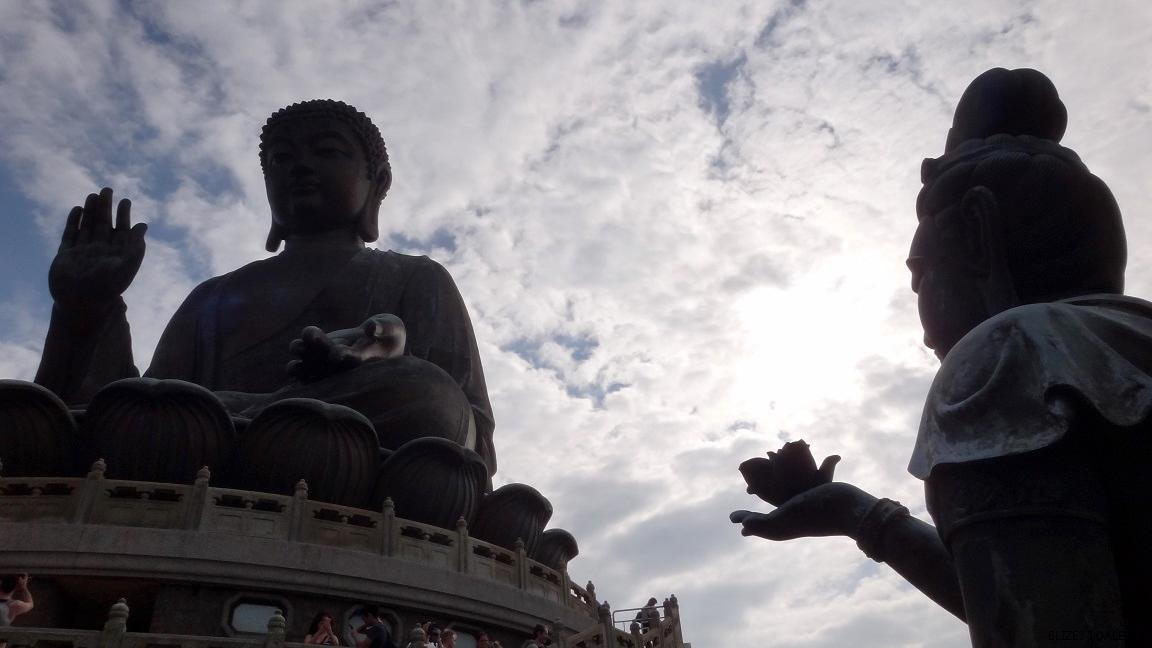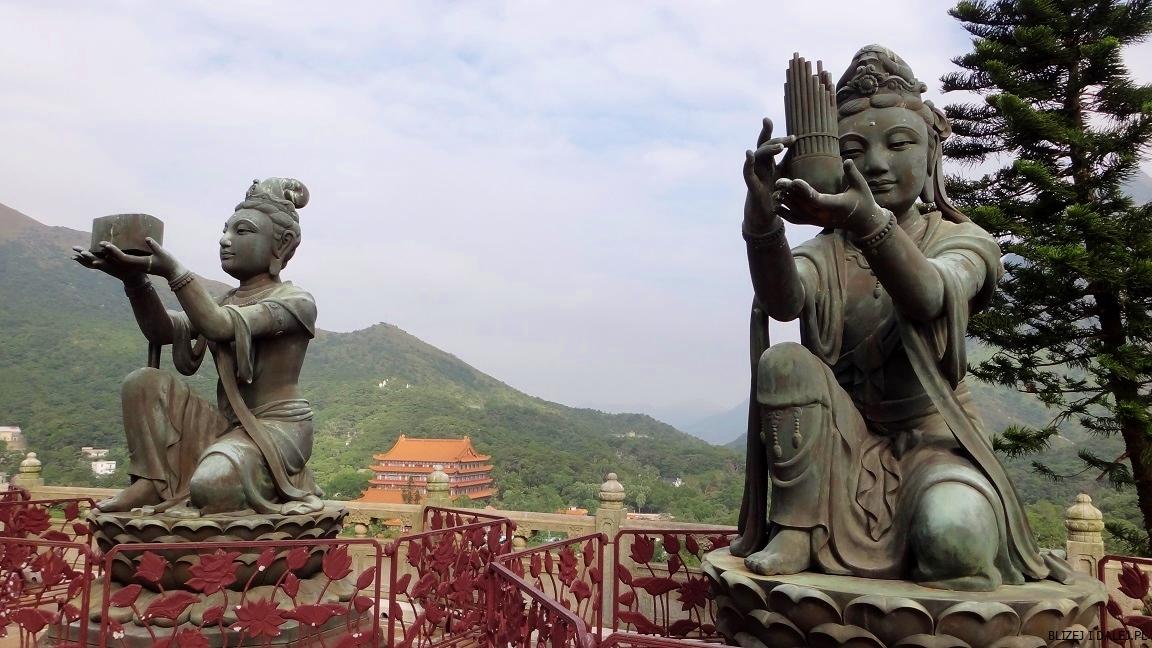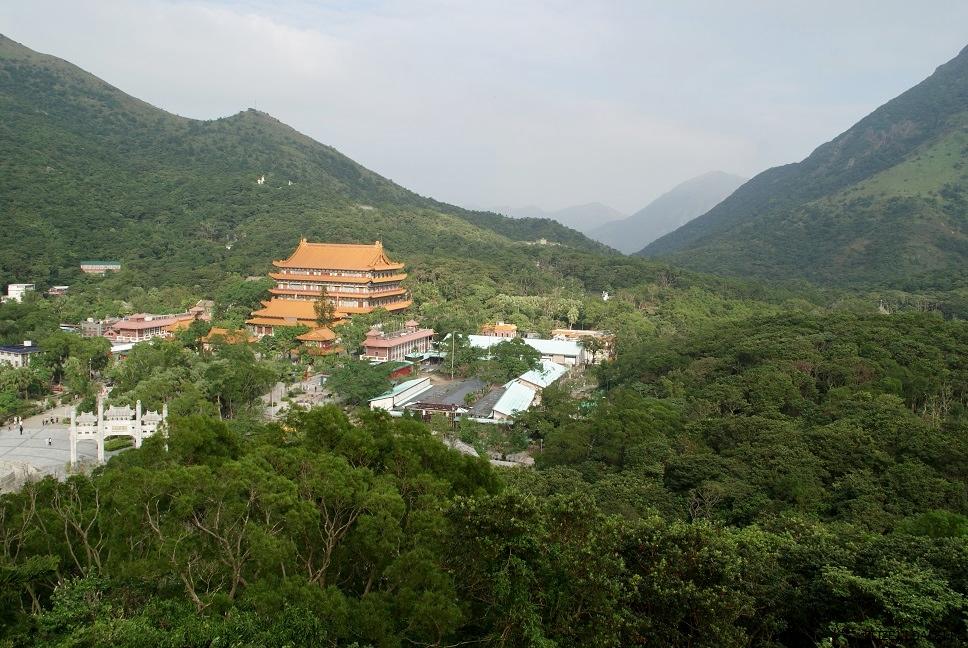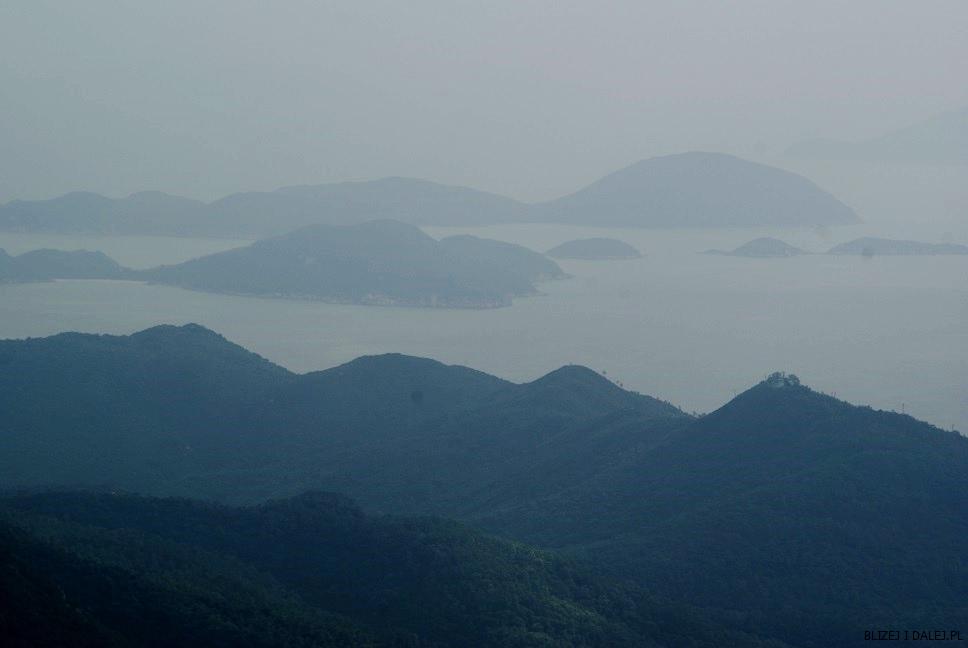 Kolejnym punktem jest świątynia, już po kilku krokach moim oczom ukazują się piękne, kolorowe i takie bardzo "chińskie" zabudowania. W głównej świątyni Po Lin Monastery znajdują się trzy posągi Buddy które symbolizują przeszłość, teraźniejszość i przyszłość. Tu także znajdziemy świątynię Dziesięciu Tysięcy Buddów "Grand Hall of Ten Thousand Buddhas" gdzie wszystkie ściany są ozdobione figurkami Buddy a na środku znajduje się pięć, dużych figur.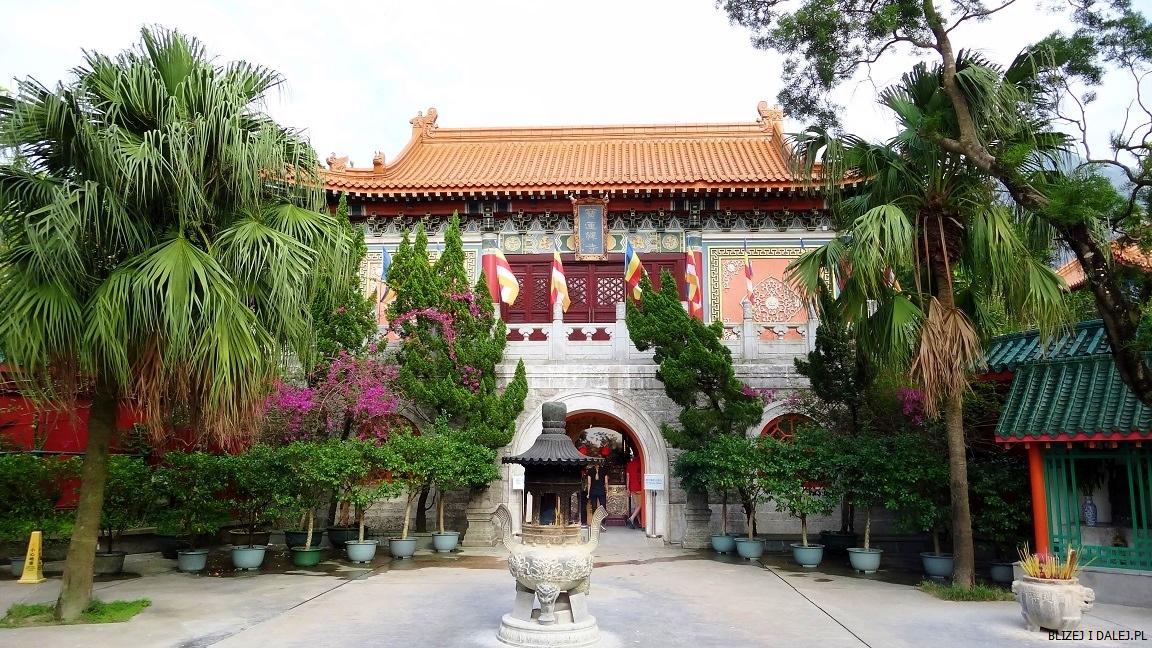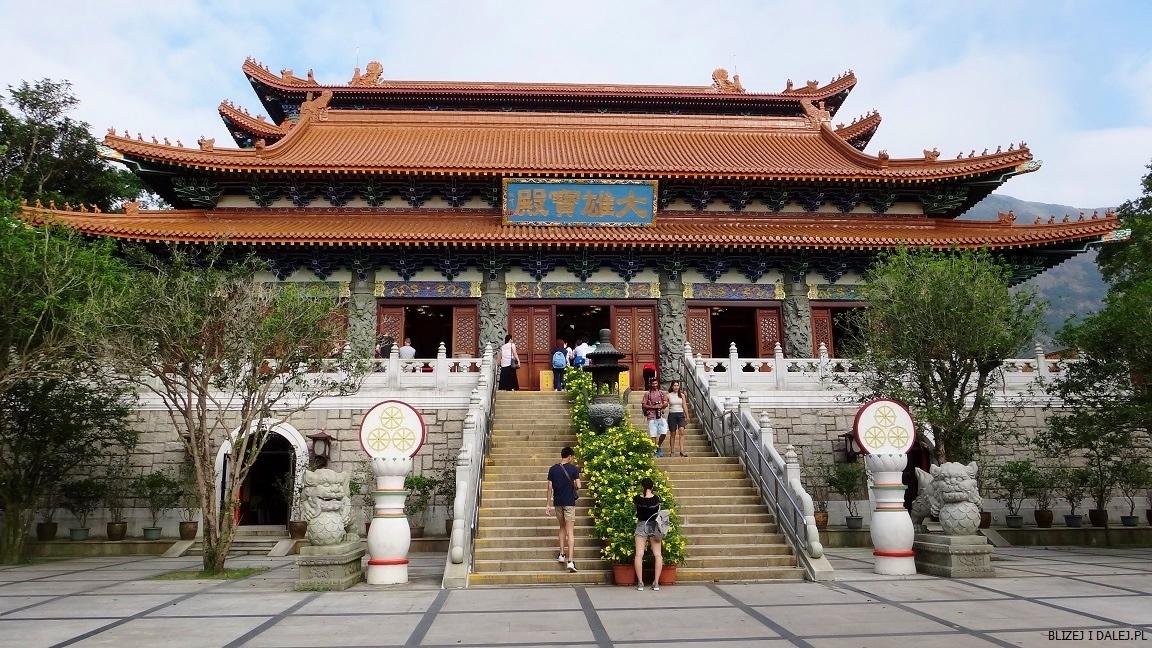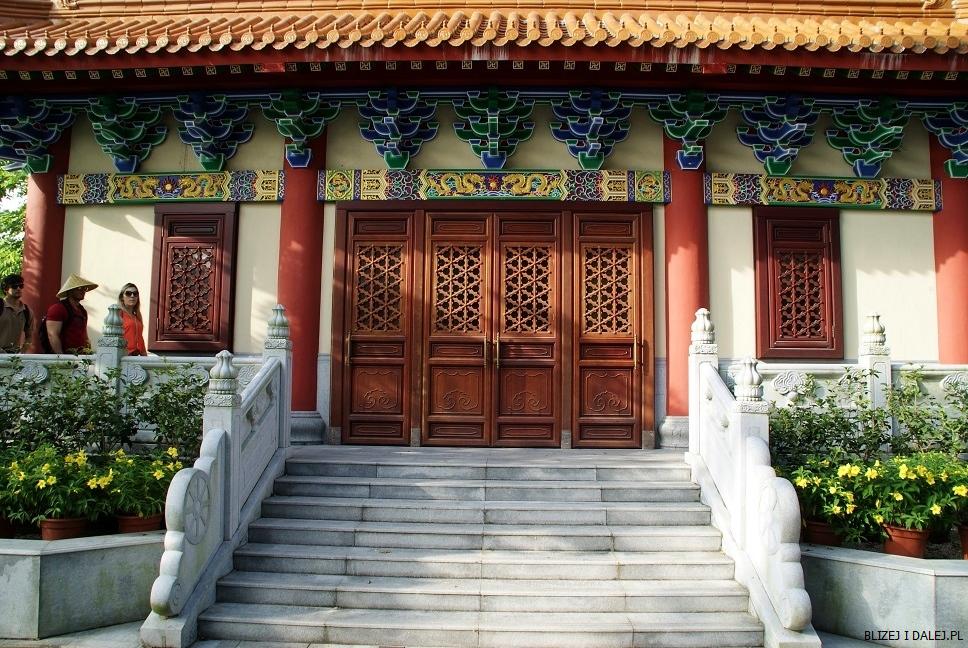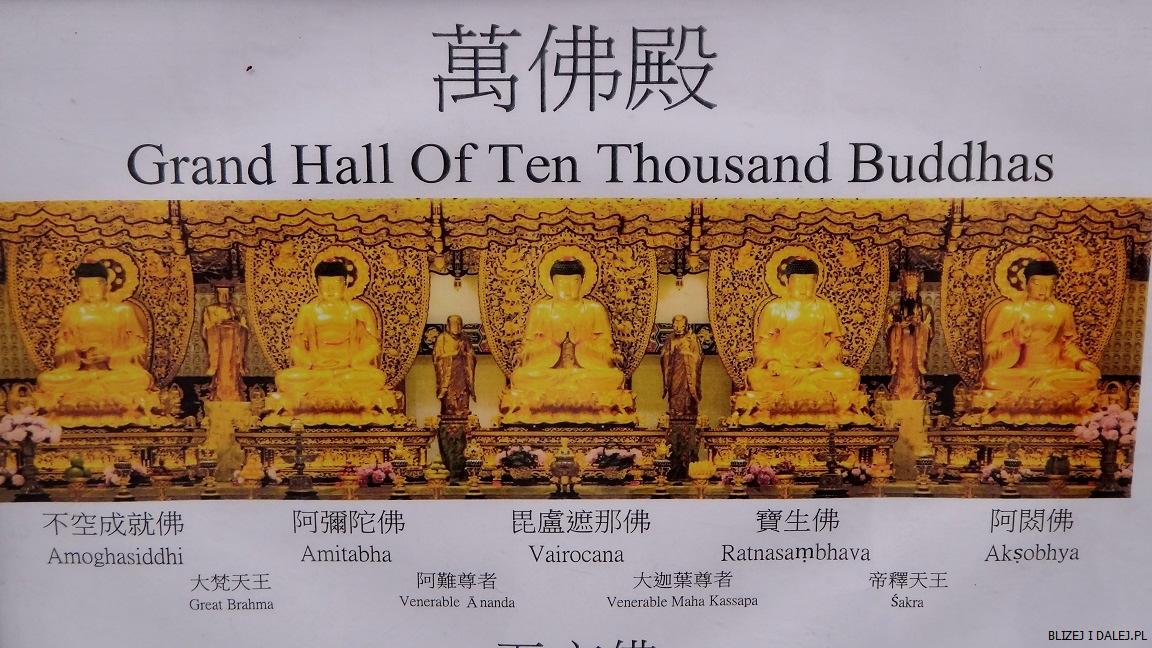 Te wszystkie kolory i detale, mnóstwo wizerunków Buddy, większych i mniejszych smoków oraz kadzidła, ich dym wprowadza dodatkowo aurę tajemniczości… niesamowicie klimatyczne miejsce! Warto pamiętać, że nie jest to tylko kolejna atrakcja turystyczna a miejsce kultu i jeden z ważniejszych ośrodków buddyjskich w Hong Kongu. Są to święte miejsca, więc zdjęcia wnętrz świątyń są niedozwolone – wielka szkoda, bo prezentują się doskonale!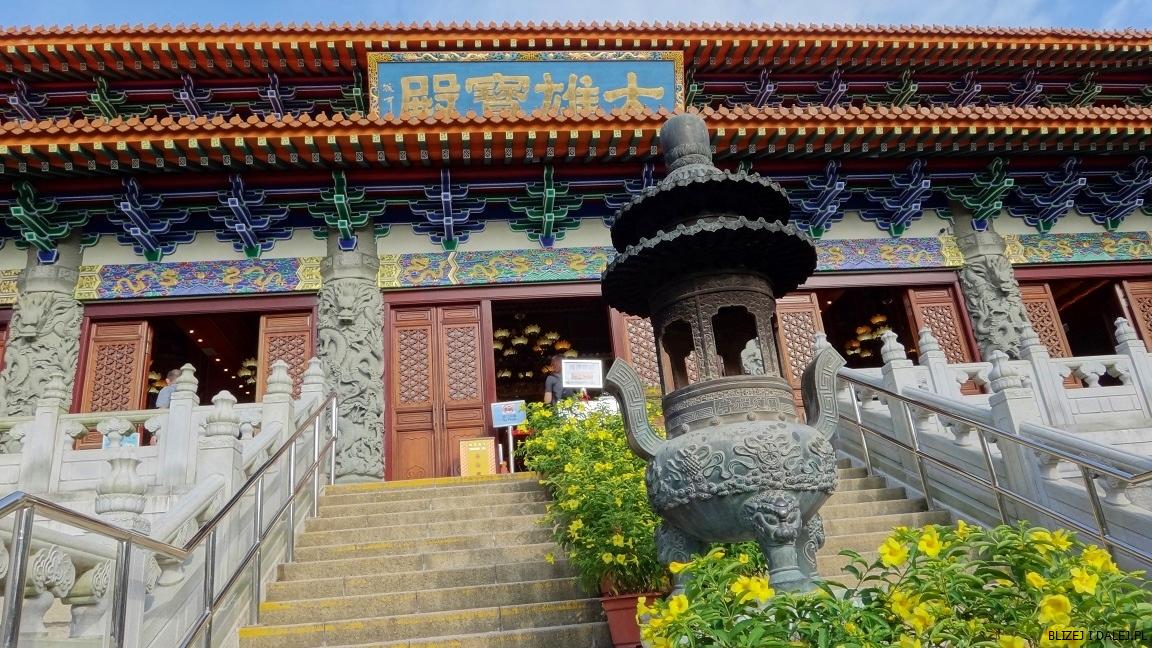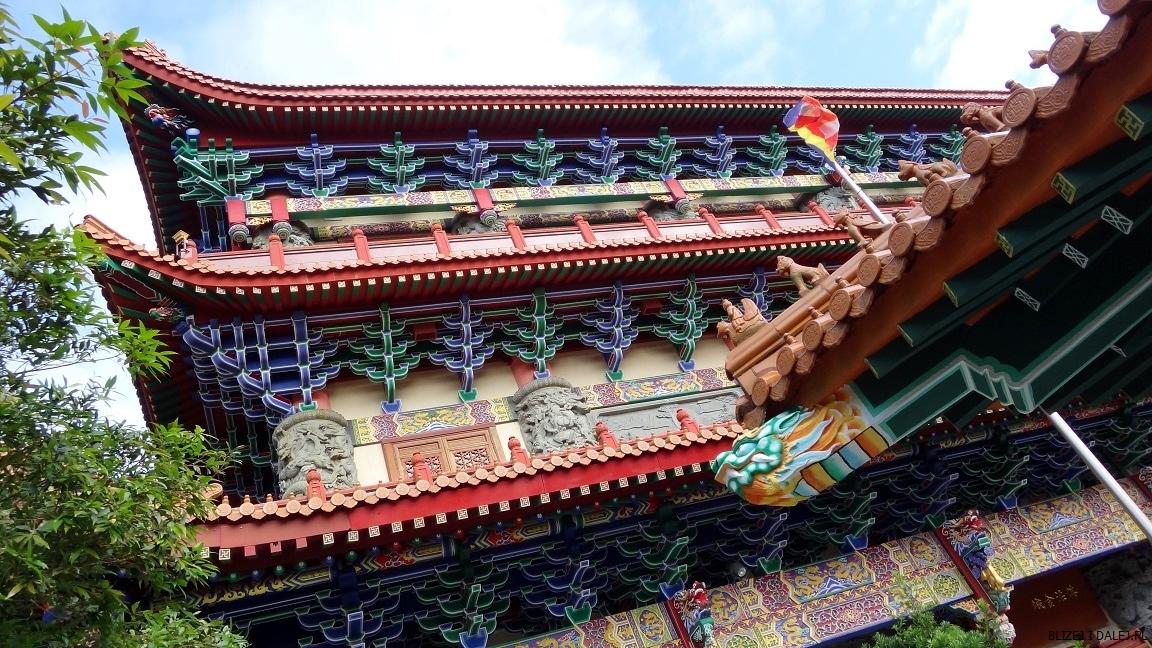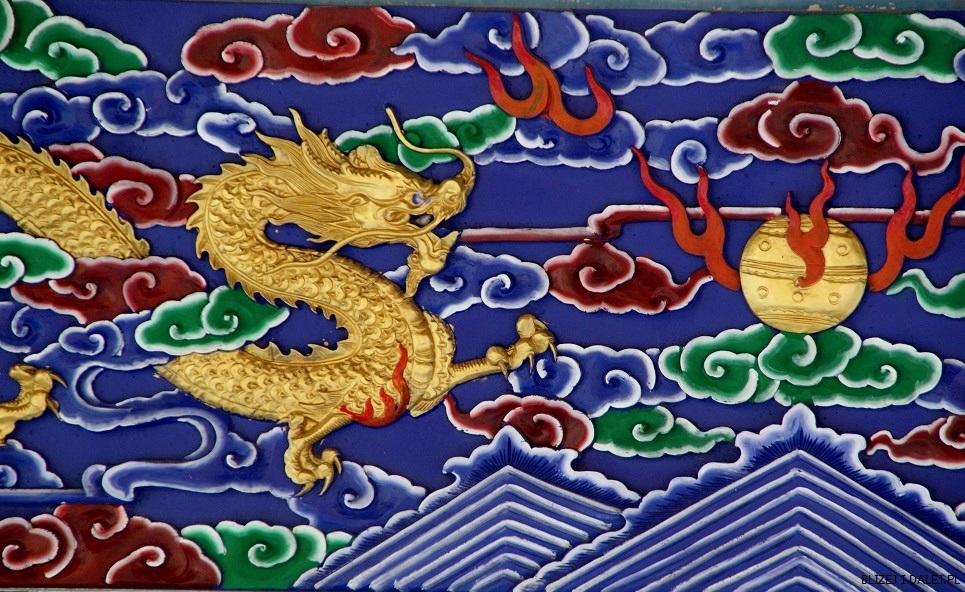 Majestatyczny Wielki Budda dosłownie i w przenośni góruje nad otoczeniem emanując spokojem i siłą – świątynia Po Lin to jeśli tylko starczy Ci czasu punkt absolutnie obowiązkowy :)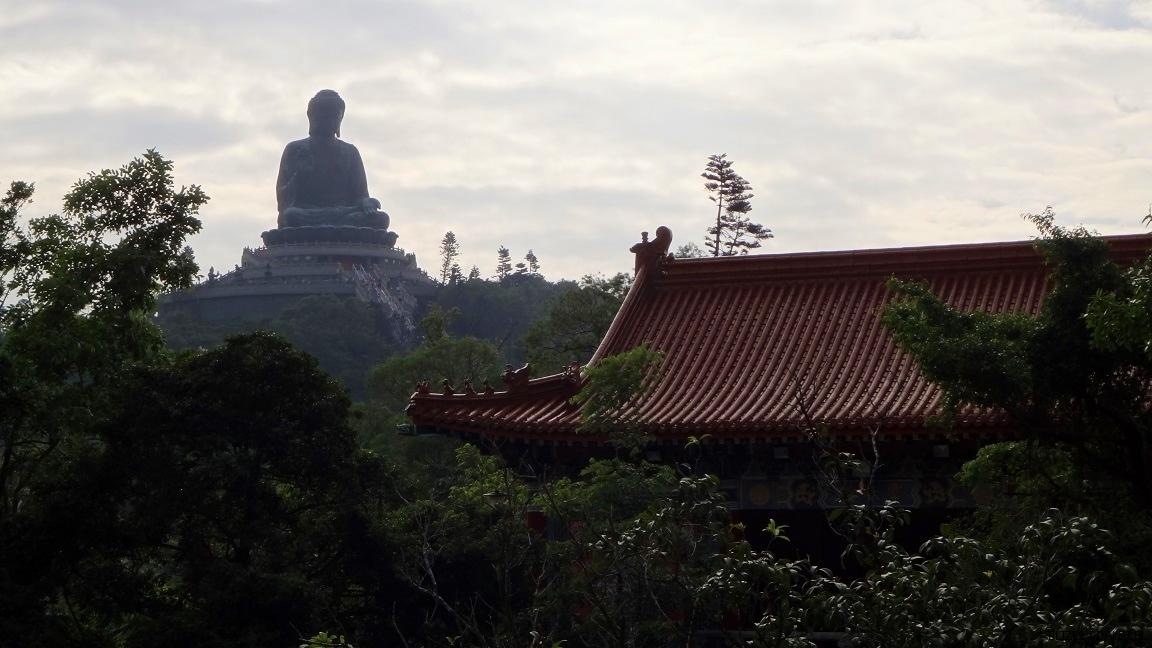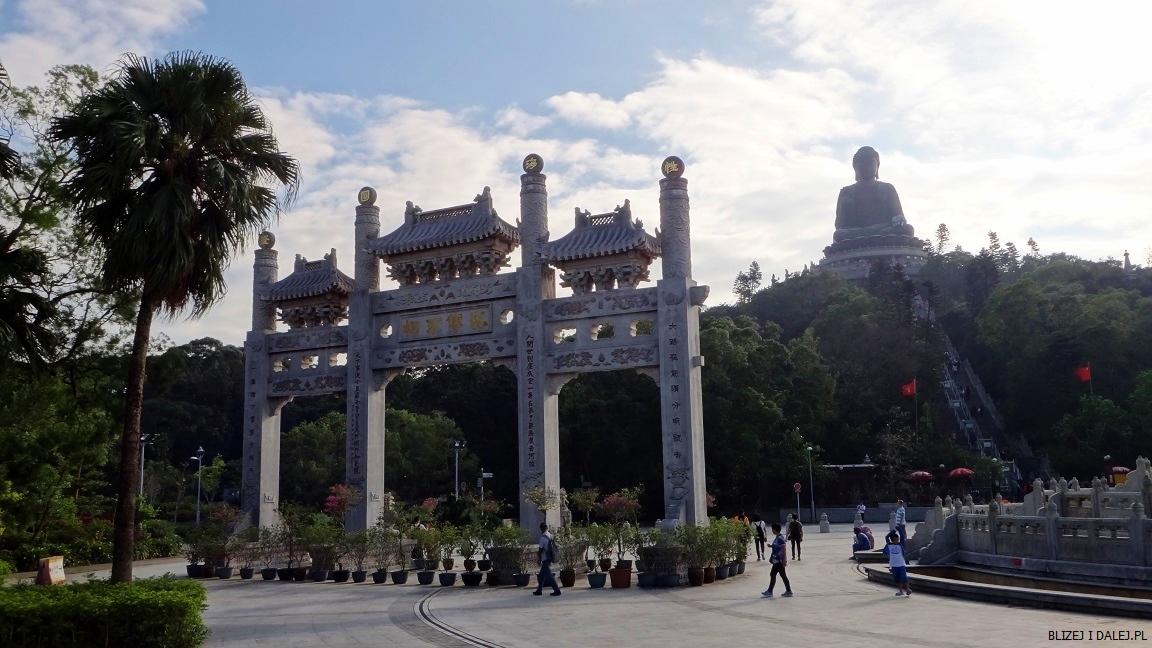 Jak się dostać do świątyni Po Lin? W pierwszej kolejności trzeba dostać się na ostatnią stację metra na wyspie Lantau o nazwie Tung Chung a następnie, w zależności jakim dysponujecie budżetem, do wyboru pozostają dwie opcje: autobus nr 23, czas dojazdu to około 45 minut lub kolejka linowa Ngong Ping Cable Car z której rozciągają się fantastyczne widoki na górzysty teren wyspy – wycieczka gondolą powinna zająć około 25 minut.

Jakie jeszcze atrakcje oferuje wyspa Lantau? Świątynia i Wielki Budda nie jest jedyną atrakcją na wyspie – jeśli tylko dysponujecie większą ilością czasu warto pojechać do wioski rybackiej Tai O gdzie znajdziecie świetny targ rybny a także możecie wybrać się na rejs stateczkiem, gdzie jeśli tylko dopisze Wam szczęście spotkacie różowe delfiny tzw. garbogrzbiety chińskie :) Nie jedną osobę zainteresuje także fakt, że na wyspie znajduje się Disneyland – nie jest to może najtańsza rozrywka, ale kto z nas nie chciał choć raz wybrać się do Disneylandu ;)
Dodatkowe informacje:
Stacja metra Tung Chung – schemat metra i dodatkowe informacje tutaj

Kolejka linowa Ngong Ping Cable Car, czas przejazdu ok. 25 min – ceny i dodatkowe informacje tutaj

Autobus nr 23, czas przejazdu ok. 45 min – ceny i dodatkowe informacje tutaj
Godziny otwarcia: Klasztor Po Lin otwarte 8-18, posąg Wielkiego Buddy otwarte 10-17.30 – dodatkowe informacje tutaj

Hong Kong Disneyland Resort – ceny i dodatkowe informacje tutaj
Więcej artykułów z Hong Kongu (tutaj).
---
You might also like