Phra Morom Maha Racha Wang to innymi słowy Grand Palace czyli Wielki Pałac Królewski. Kompleks niezliczonej ilości budynków, które do połowy XX wieku były oficjalną rezydencją władców Tajlandii. Ponadto mieści się tu wiele przepięknych świątyń – między innymi najsłynniejsza świątynia Szmaragdowego Buddy czyli Wat Phra Kaeo – otoczona szczególną czcią wśród wyznawców buddyzmu.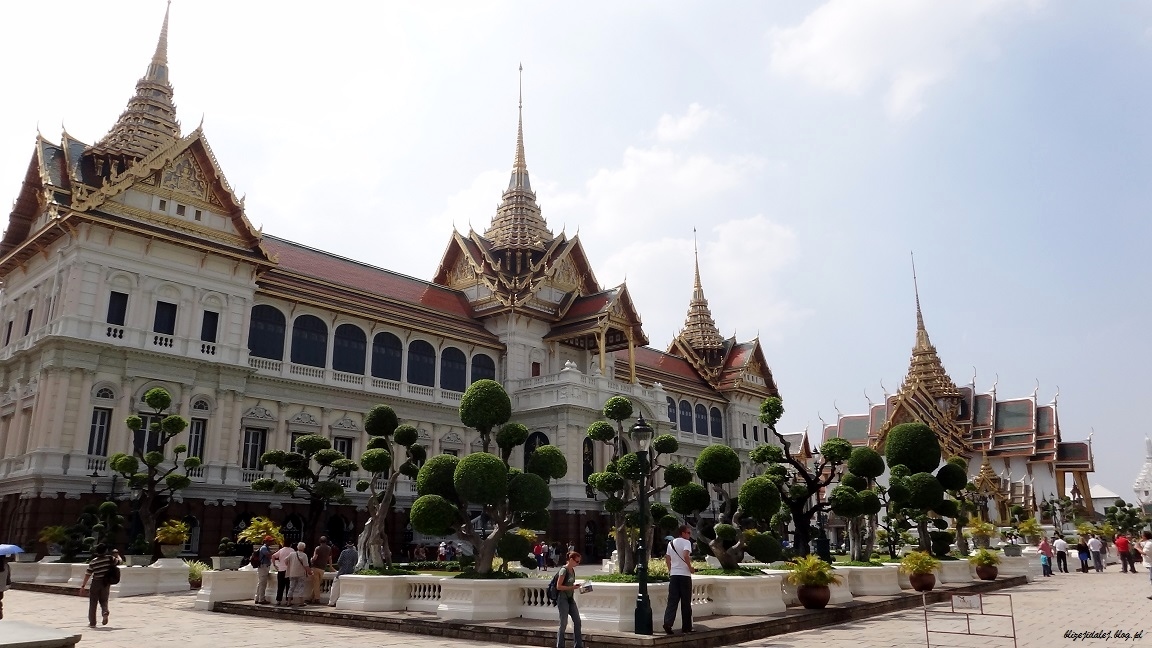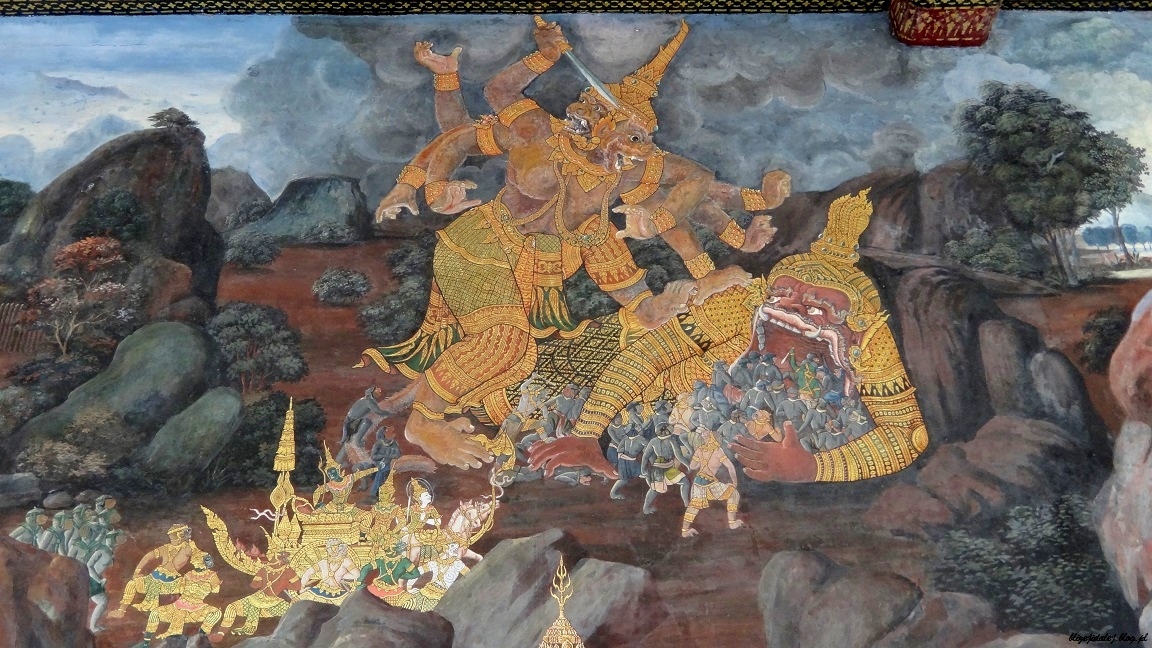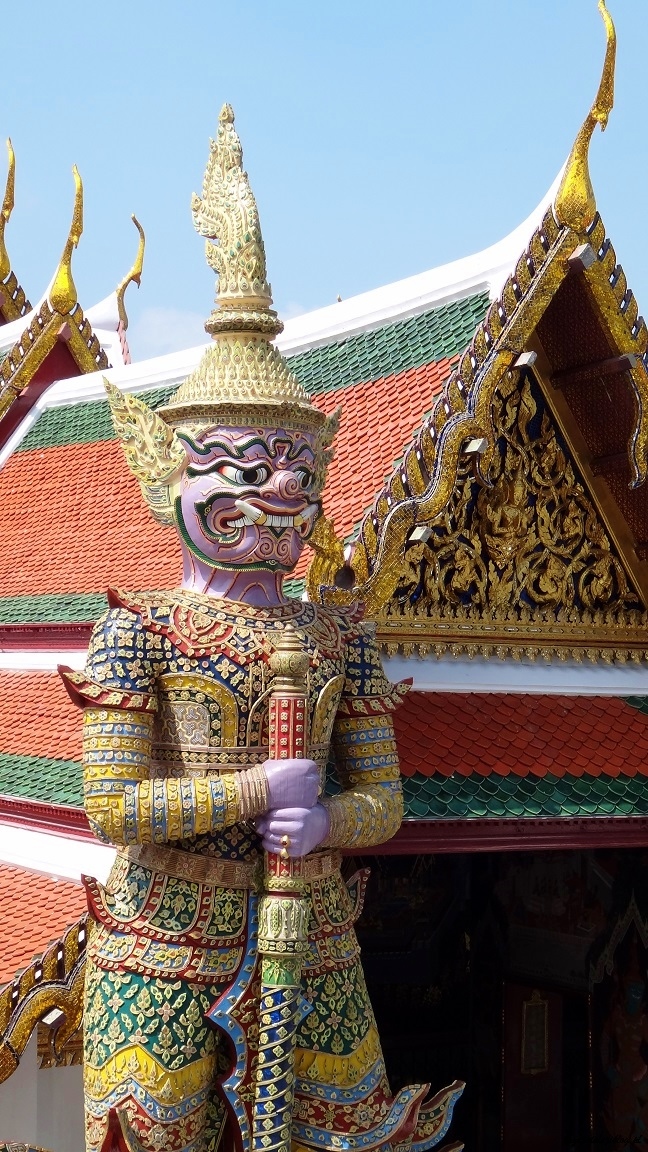 Kompleks pałacowy zamknięty jest w święta państwowe, poza tym otwarty codzienne do godziny 16. Pamiętajmy jednak, żeby pytać o godziny otwarcia w wiarygodnych źródłach takich jak informacja turystyczna i absolutnie nie słuchajmy dobrych rad kierowców taksówek czy tuk-tuków, twierdzących że akurat dziś świątynia jest zamknięta – powód zamknięcia zależy tylko od fantazji kierowcy. Przeważnie z premedytacją chcą nas oszukać, aby zaproponować alternatywną wycieczkę po "pseudo" najciekawszych miejscach w Bangkoku. Na koniec takiej wycieczki, niby przez przypadek zaproponują odwiedzenie fantastycznego krawca, salonu garniturów albo coś równie kuriozalnego ;)
Wybierając się do Grand Palace, trzeba pamiętać o odpowiednim stroju, czyli ramiona i kolana zasłonięte – dotyczy to zarówno kobiet jak i mężczyzn. Moje i Piotra spodenki tuż nad kolanko (najdłuższe jakie miałam) i tak okazały się za krótkie, więc musieliśmy skorzystać z wypożyczalni ubrań i przywdziać nie pierwszej świeżości ciuszki…
 Z Wielkiego Pałacu spacerem udaliśmy się do Wat Pho, jest to jedna z najstarszych świątyń – powstała w XVI wieku. Słynie z ogromnego, pozłacanego posągu (46m. długości) odpoczywającego Buddy. Na uwagę zasługują także stopy, które są pokryte masą perłową. Warto także rozejrzeć się po terenie świątyni, znajdują się tu niewielkie pagody i posążki Buddy.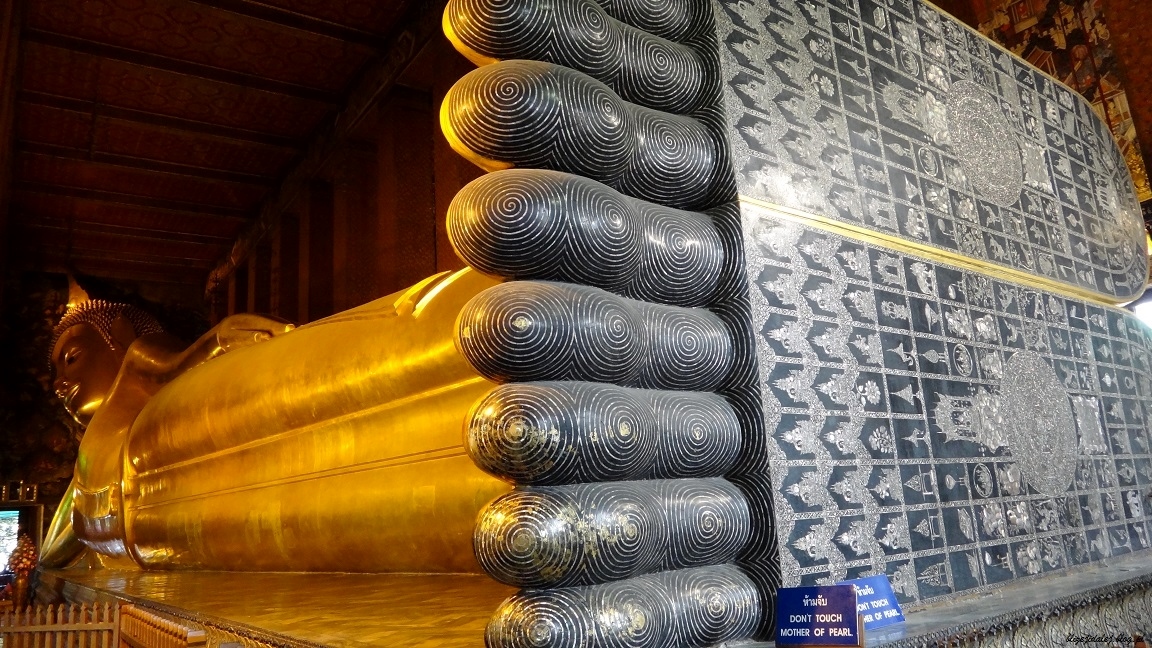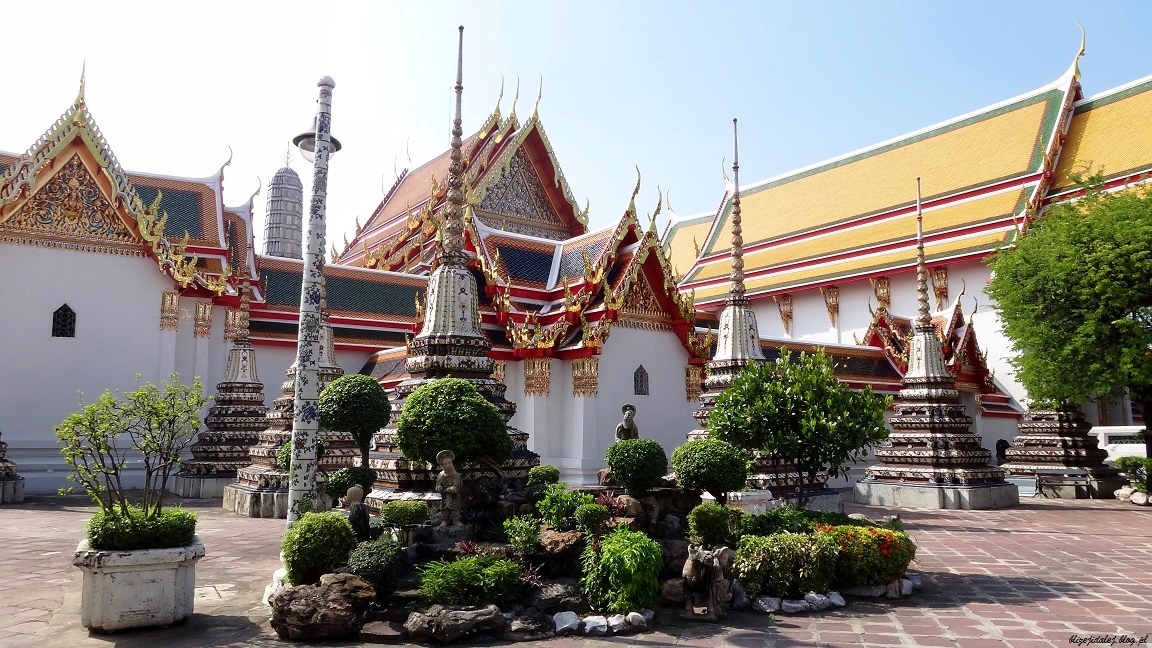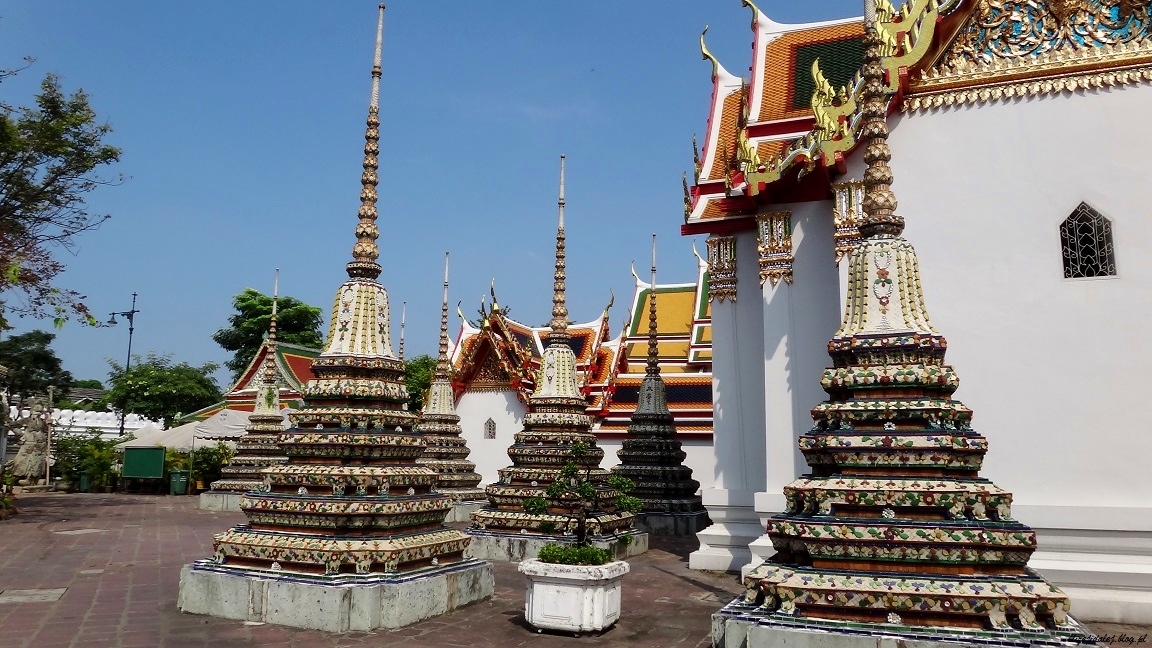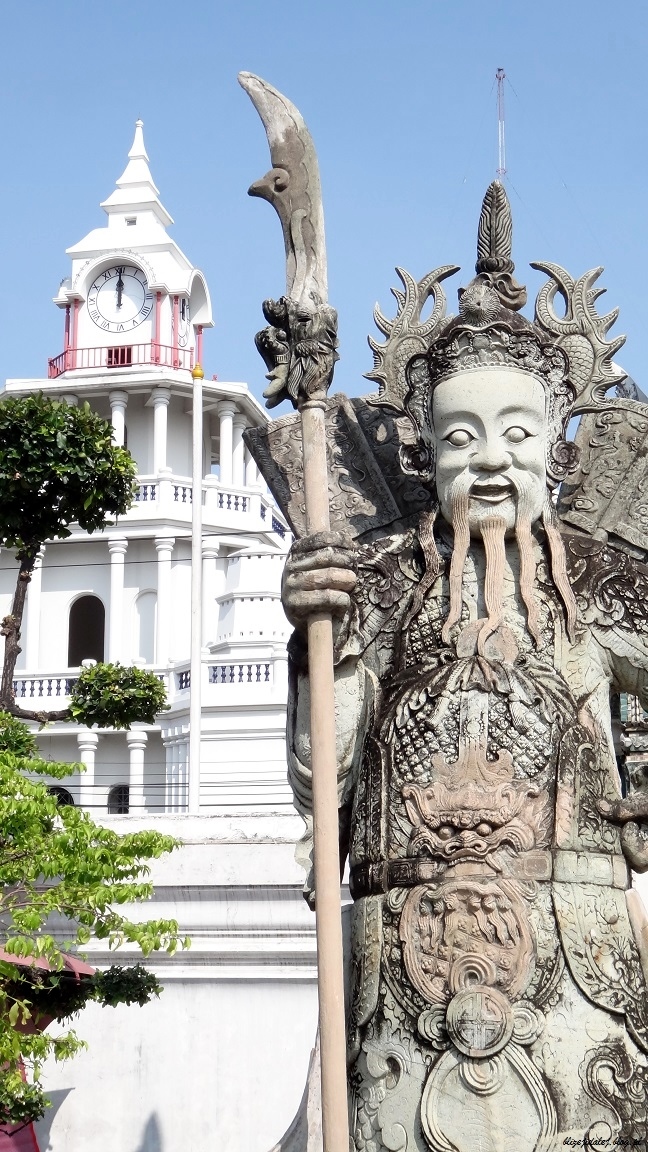 Wat Arun, ta świątynia zbudowana została w XVII wieku, w stylu khmerskim – postawiona dla uczczenia boga świtu Aruna. Położona jest na zachodnim brzegu rzeki Menam – żeby się tam dostać przepływamy promem. Nie najczystsza to rzeka, ale zapewnia dodatkowe atrakcje i możliwość spojrzenia na Bangkok z innej perspektywy.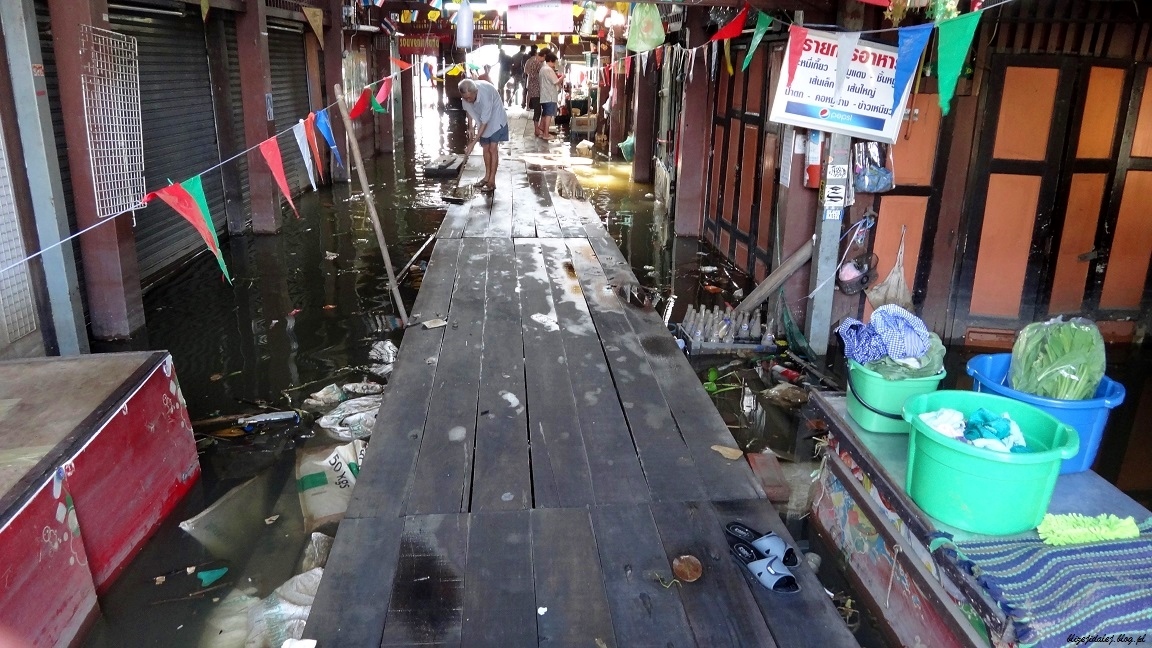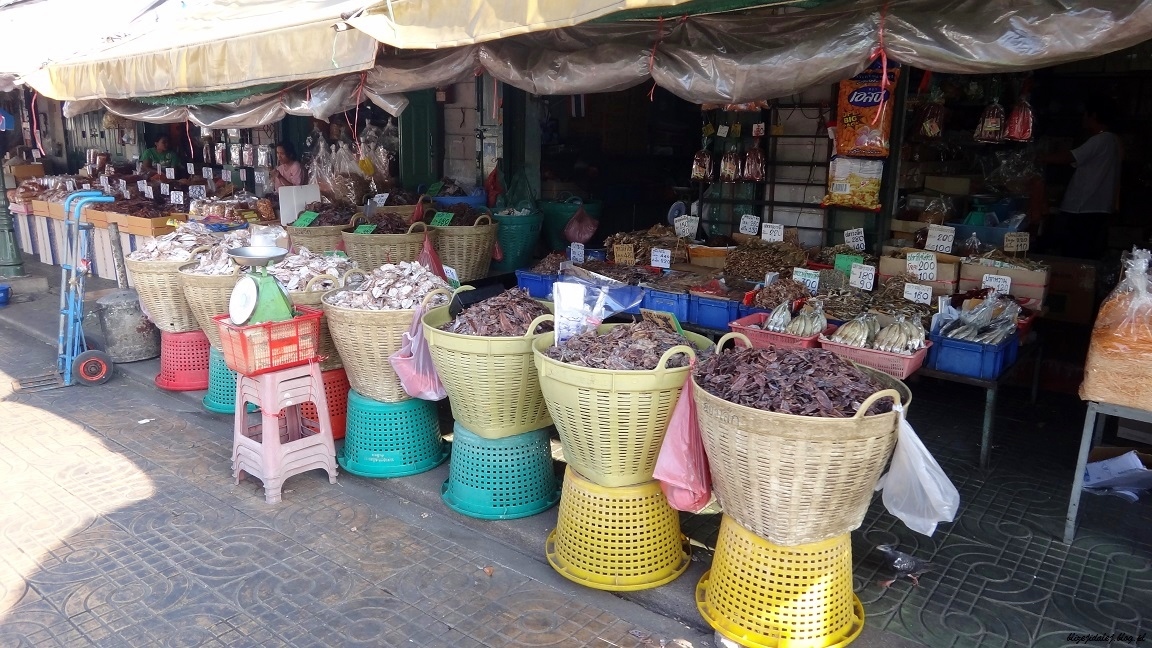 Budowla charakteryzuje się pięcioma wieżami, środkowa – najwyższa ma 104 metry. Aby dostać się na szczyt konieczne jest pokonanie niemalże pionowych schodów. Z jej szczytu rozciąga się niesamowita panorama na Bangkok. Zejście było zdecydowanie karkołomnym zadaniem, no nic, jak weszłam to teraz trzeba zejść – klapki w dłoń i tyłem do przodu ;) Na szlaku świątyń w Bangkoku jest to absolutny numer jeden!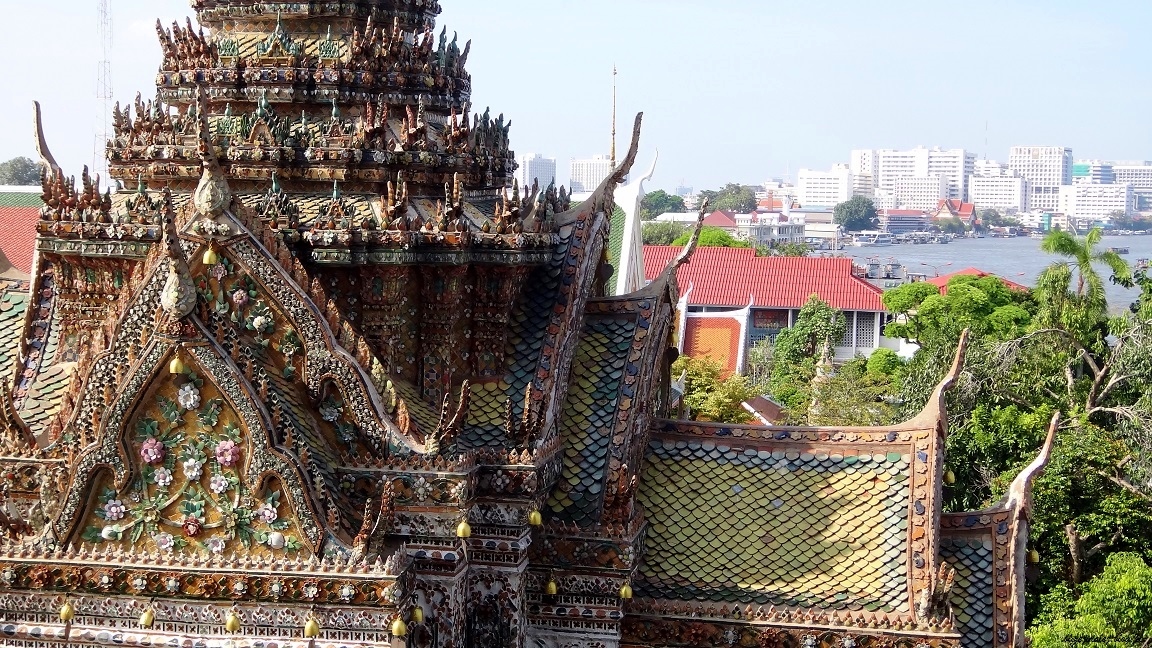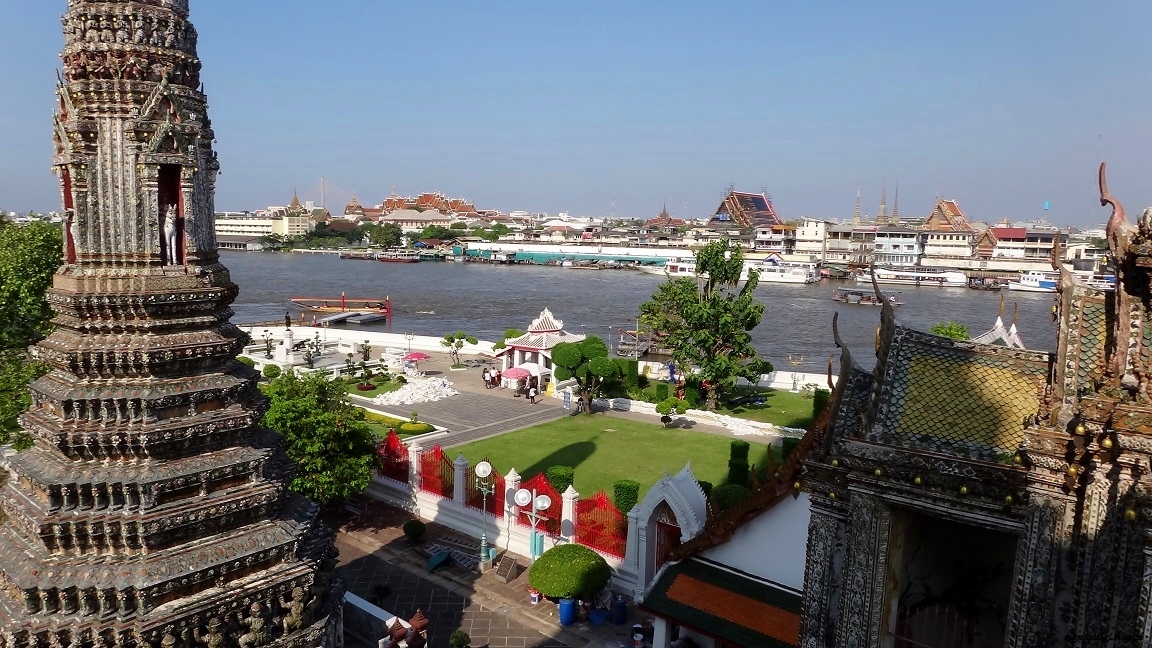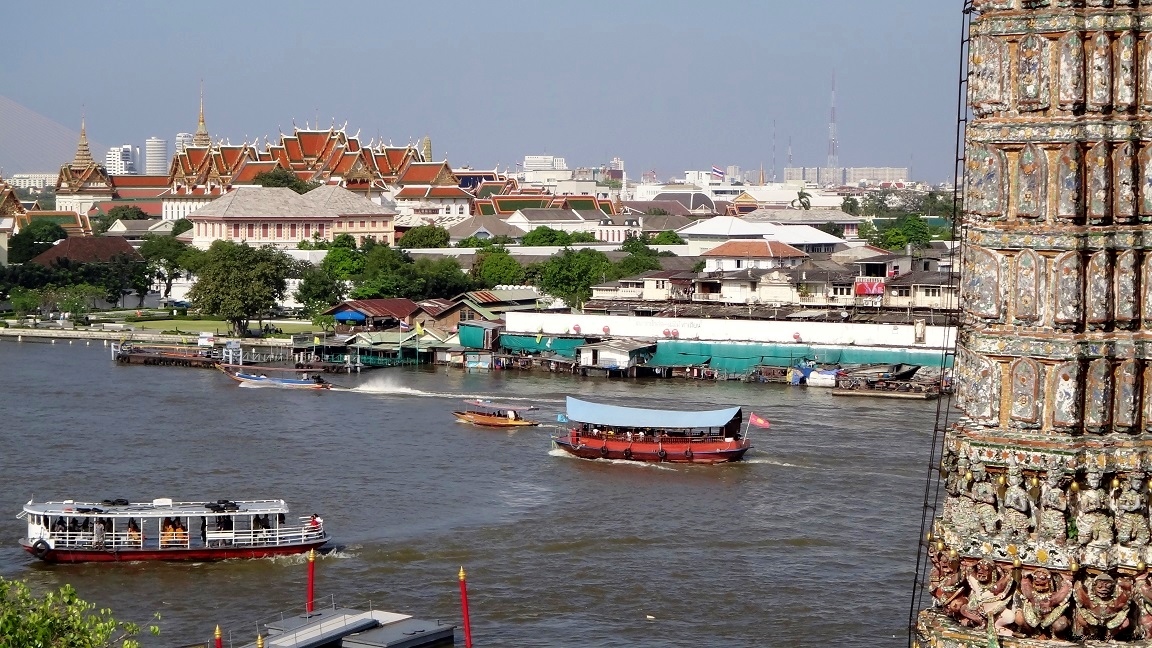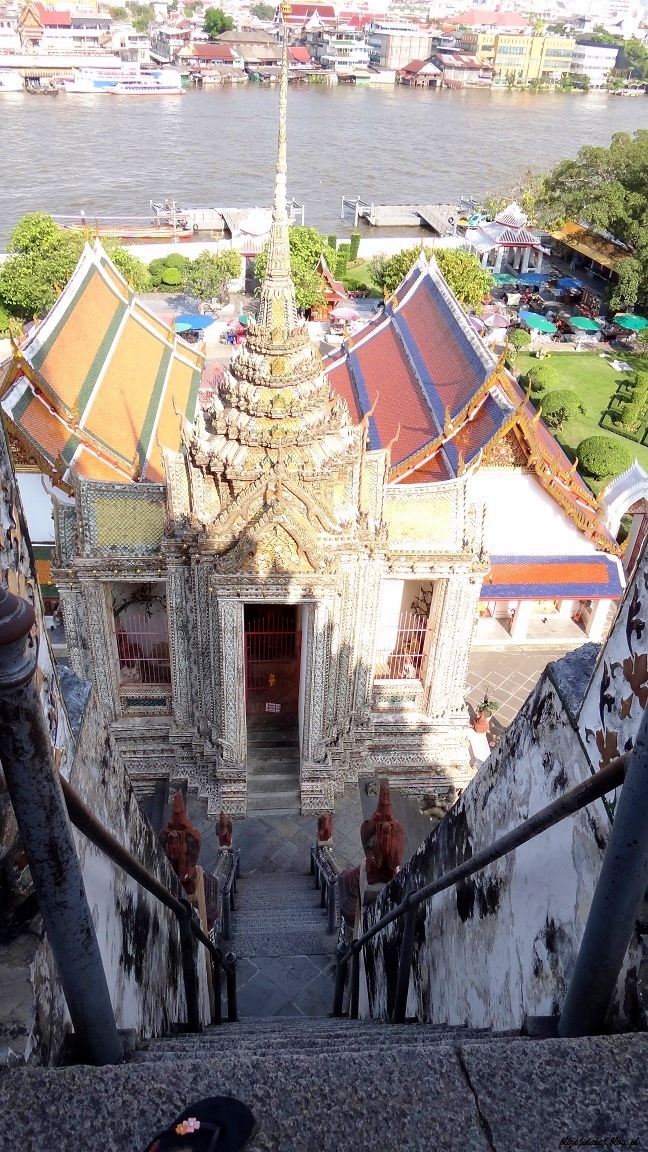 The Golden Mount czyli Złota Góra – wzgórze, na szczycie którego mieści się świątynia Wat Saket – klimatyczne miejsce z piękną panoramą na cały  Bangkok.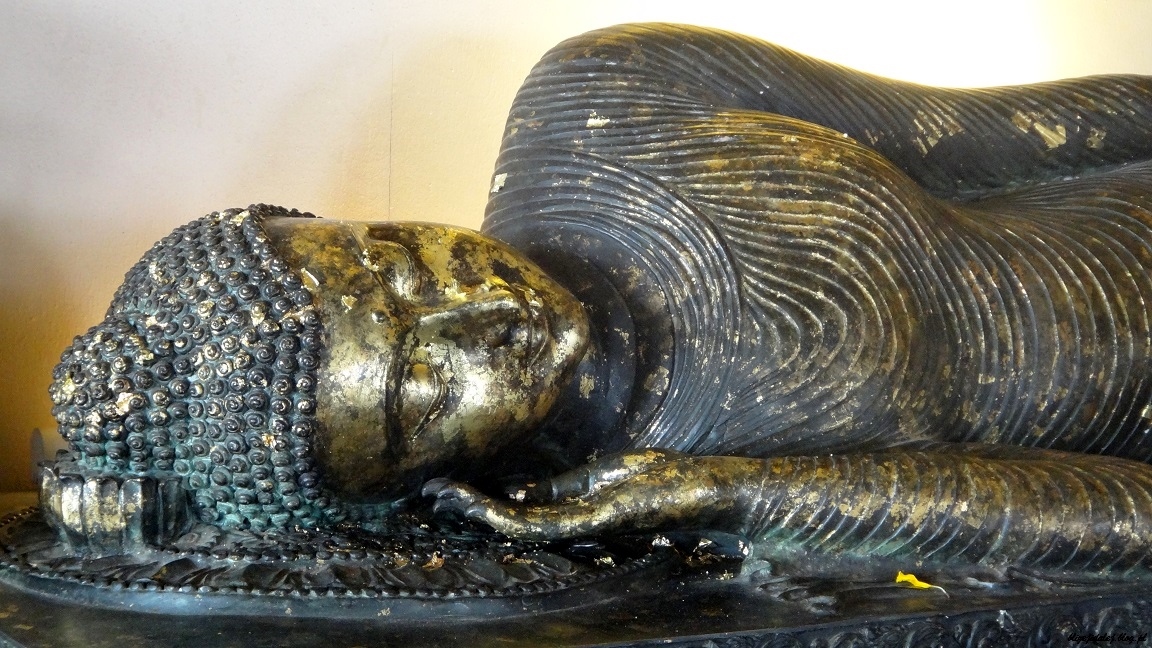 I jeszcze kilka świątyń znalezionych niejako przy okazji…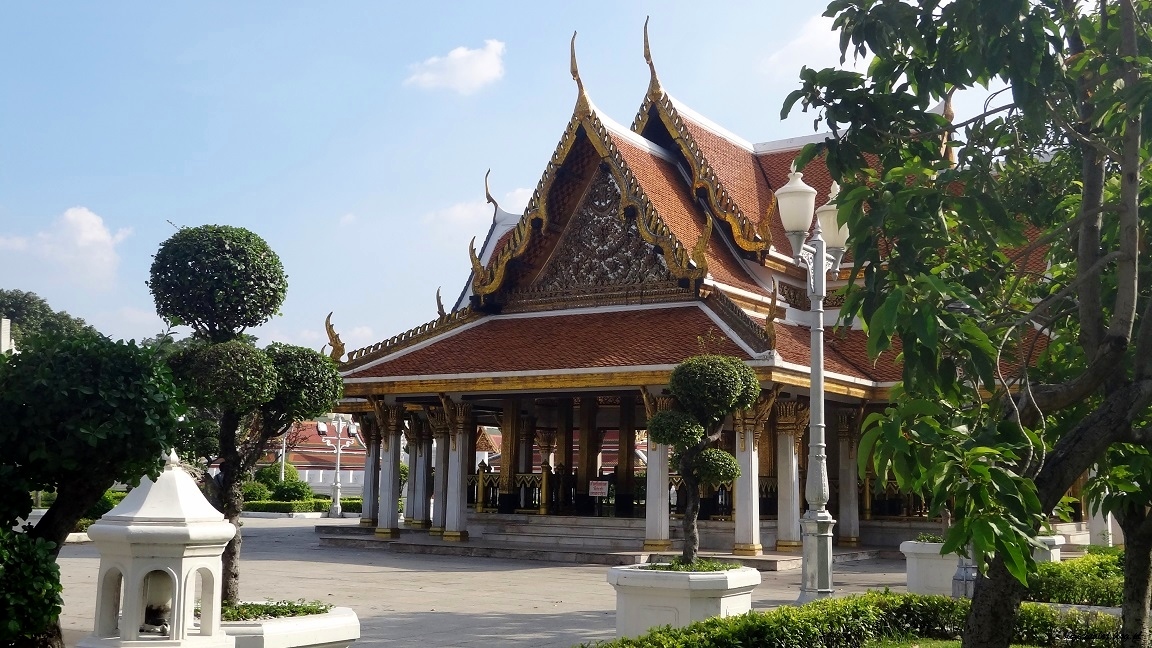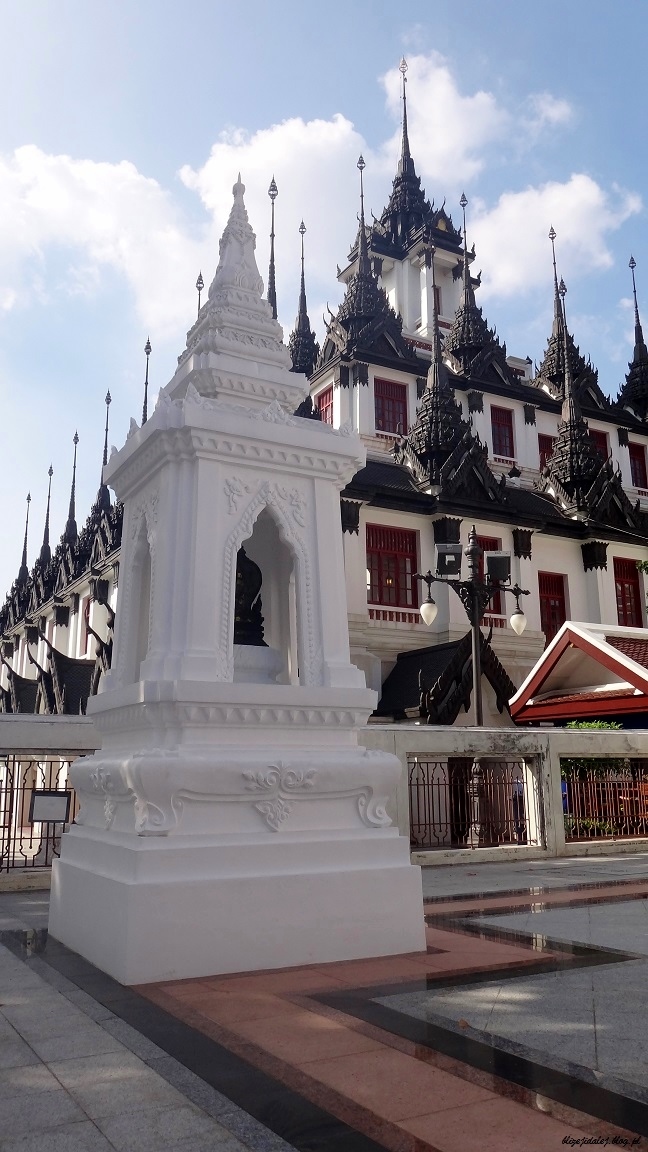 Zwiedzając świątynie, warto zatrzymać się na chwilę i spokojnie popatrzeć z jaką czcią Tajowie podchodzą do wiary – jak zapalają świeczki w intencji, składają dłonie w modlitwie, ochlapują się wodą trzymając w dłoni kwiat lotosu…
---
You might also like