Tykocin to malutkie miasteczko nad Narwią, w którym czas płynie powoli i spokojnie zachęcając do niespiesznego zwiedzania. Jak na tak niewielkie miasteczko to ilość atrakcji jest zaskakująca… nie sposób się tu nudzić, zobaczcie sami :)
Parkujemy tuż przy rynku i właściwie od razu się czuje, że trafiło się do innego świata :) Niska zabudowa, duża przestrzeń i wybrukowane ulice robią wrażenie! A nad tym wszystkim wzbija się w górę Kościół Trójcy Przenajświętszej oraz naprzeciwko ustawiony pomnik hetmana Stefana Czarnieckiego – to najbardziej okazałe miejsce w mieście jak przystało na rynek w dawnym stylu ;) A sam pomnik jest drugim najstarszym pomnikiem osoby świeckiej w Polsce, datowany na rok 1763 – pierwszym jest Zygmunt III Waza z Warszawy.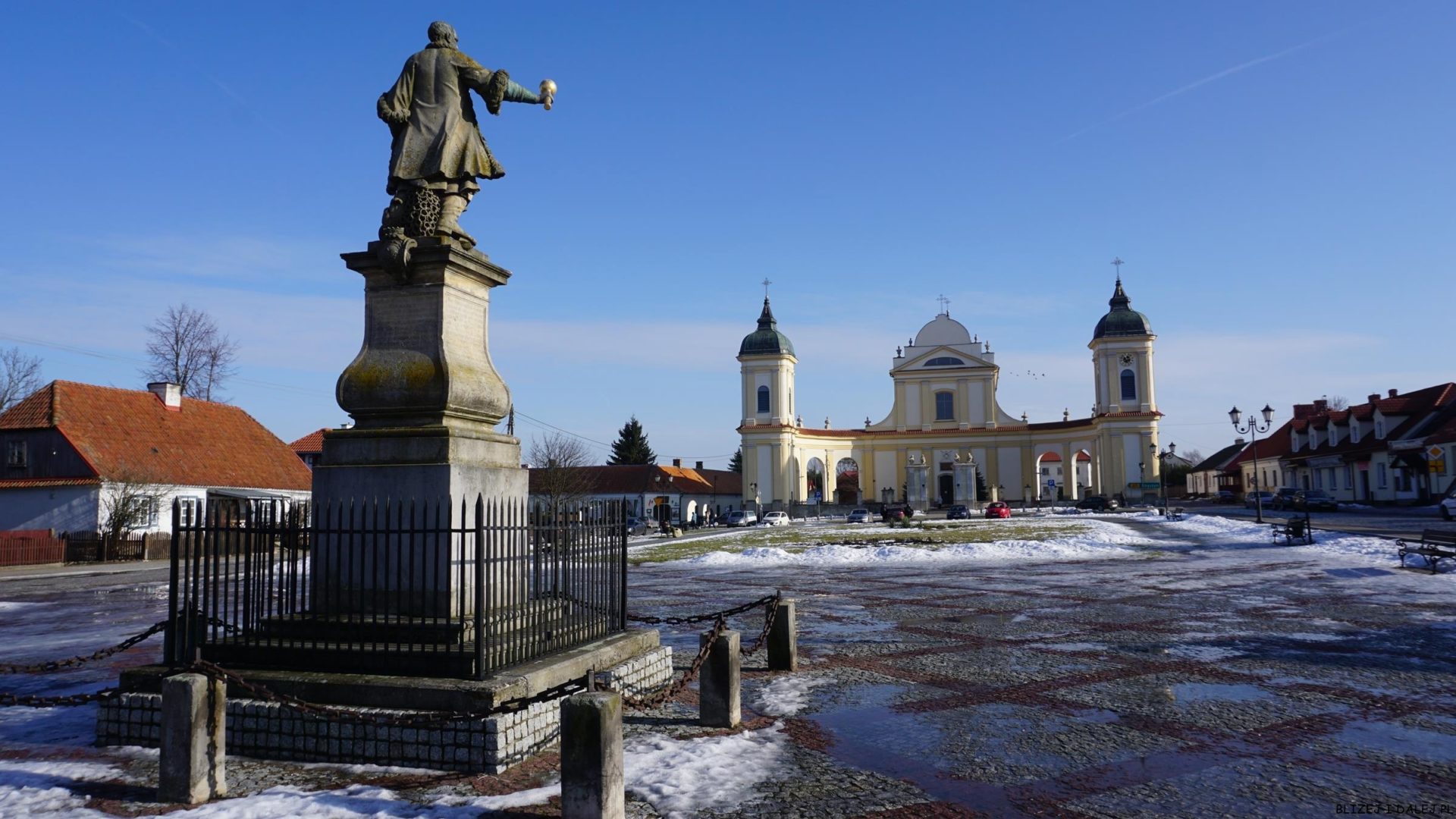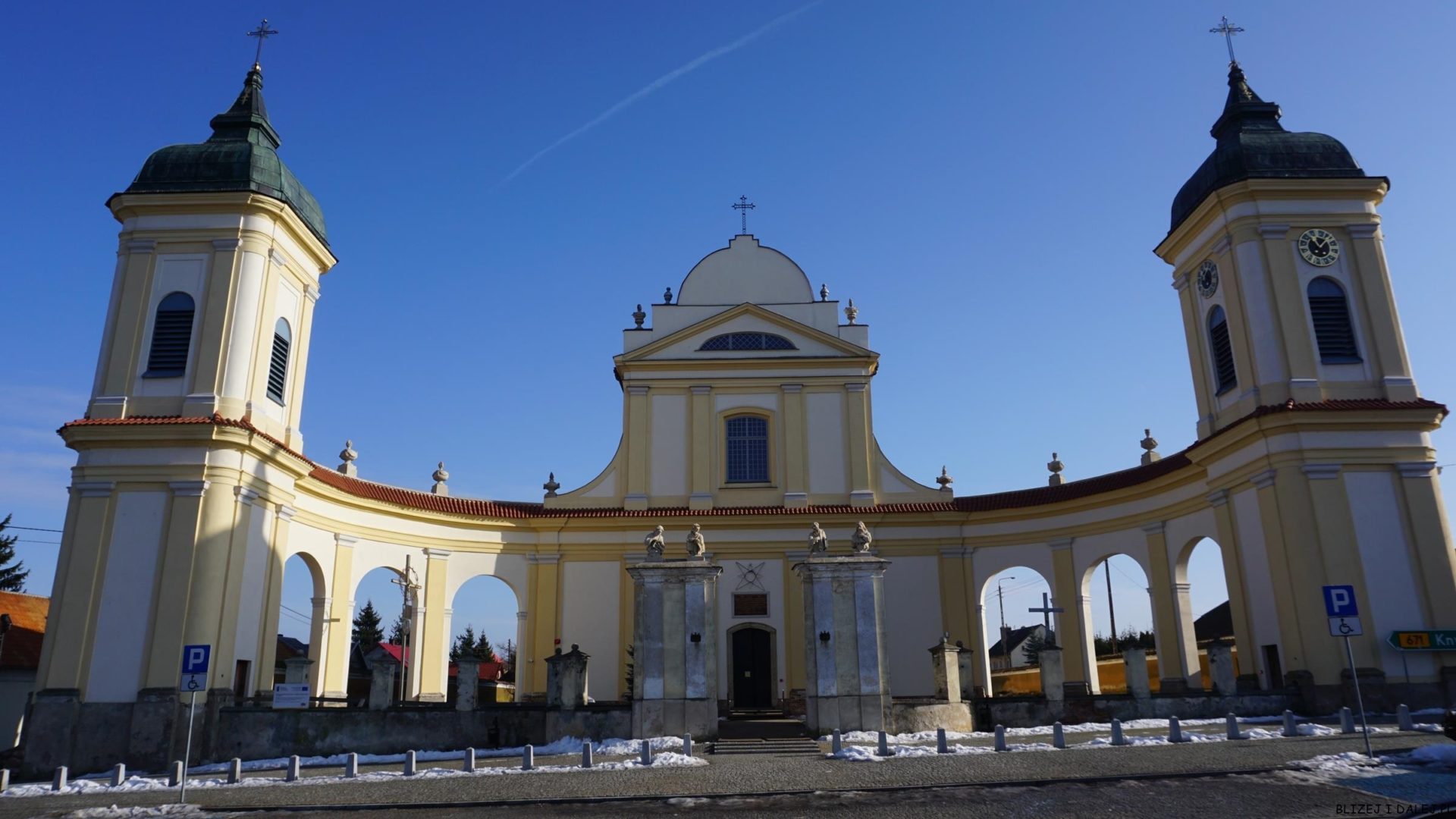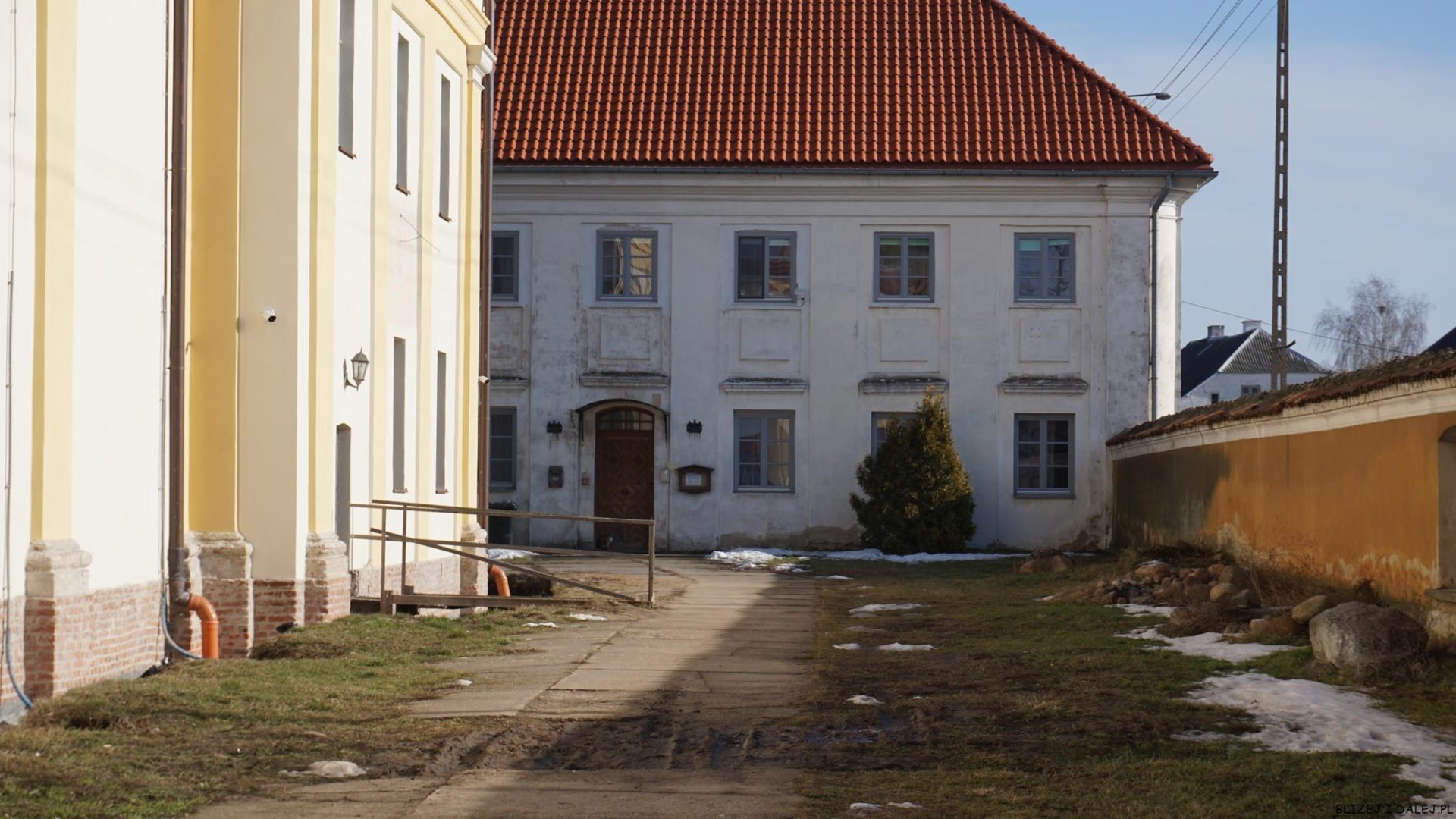 W niedalekiej odległości od rynku znajduje się dzielnica żydowska zwana Kaczorowo – w tym miejscu przed wojną społeczność żydowska stanowiła połowę mieszkańców Tykocina. I tu także mieści się Wielka Synagoga z 1642 roku! Jest to obecnie druga co do wielkości i jedna z najstarszych synagog w Polsce.
"To, że Synagoga w Tykocinie przetrwała II wojnę światową należy traktować w kategorii cudu. Niemal całkowite unicestwienie społeczności żydowskiej wiązało się nierozerwalnie ze zniszczeniem dorobku materialnego i kulturalnego wielu pokoleń. Zniknęło prawie wszystko. Od zastaw stołowych po domy, od rodałów Tory po język jidysz, od codziennych zwyczajów po kunszt pokoleń żydowskich rzemieślników . Są takie miasteczka na Podlasiu gdzie jedynymi śladami po Żydach są zapomniane, pojedyncze macewy rozrzucone gdzieś w polu. Przepadło wszystko … ale nie w Tykocinie. (…) Jeżeli więc będziecie na Podlasiu a Waszą ambicją jest zobaczyć to co u nas unikalne, musicie zwiedzić jedną z najlepiej zachowanych w Europie siedemnastowiecznych synagog." – tak napisała Anna na blogu Białystok subiektywnie i ja bym tego lepiej nie ujęła.
Piękne malowidła na ścianach, fragmenty modlitw, tory, bima… byłam oczarowana tym miejscem :) Zdecydowanie jest to punkt absolutnie obowiązkowy.
Na wejściu do synagogi można skorzystać ze sprzętu audio – warto wysłuchać nagrania aby choć trochę przybliżyć sobie kulturę, religię czy też symbolikę żydowskiej społeczności.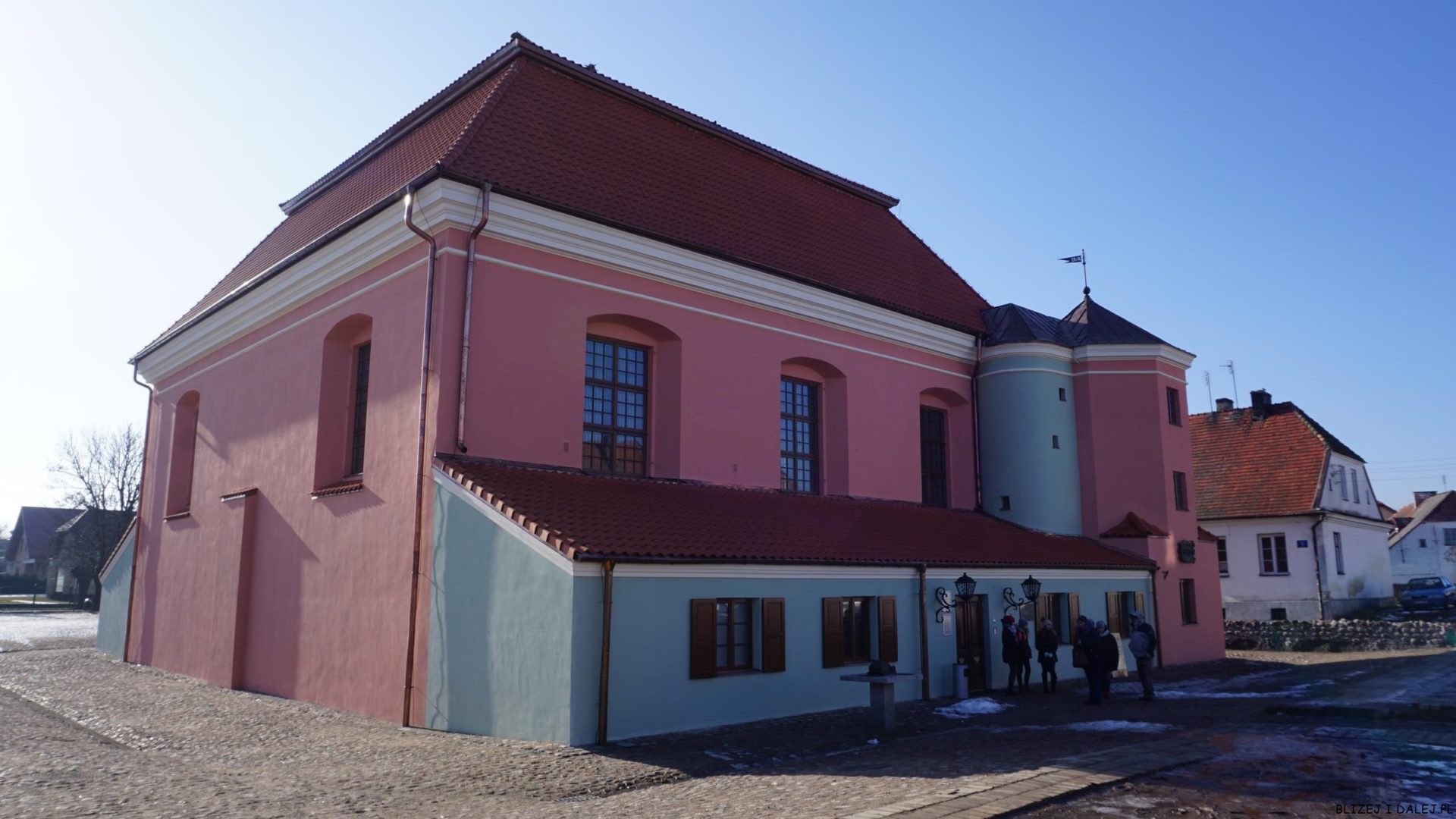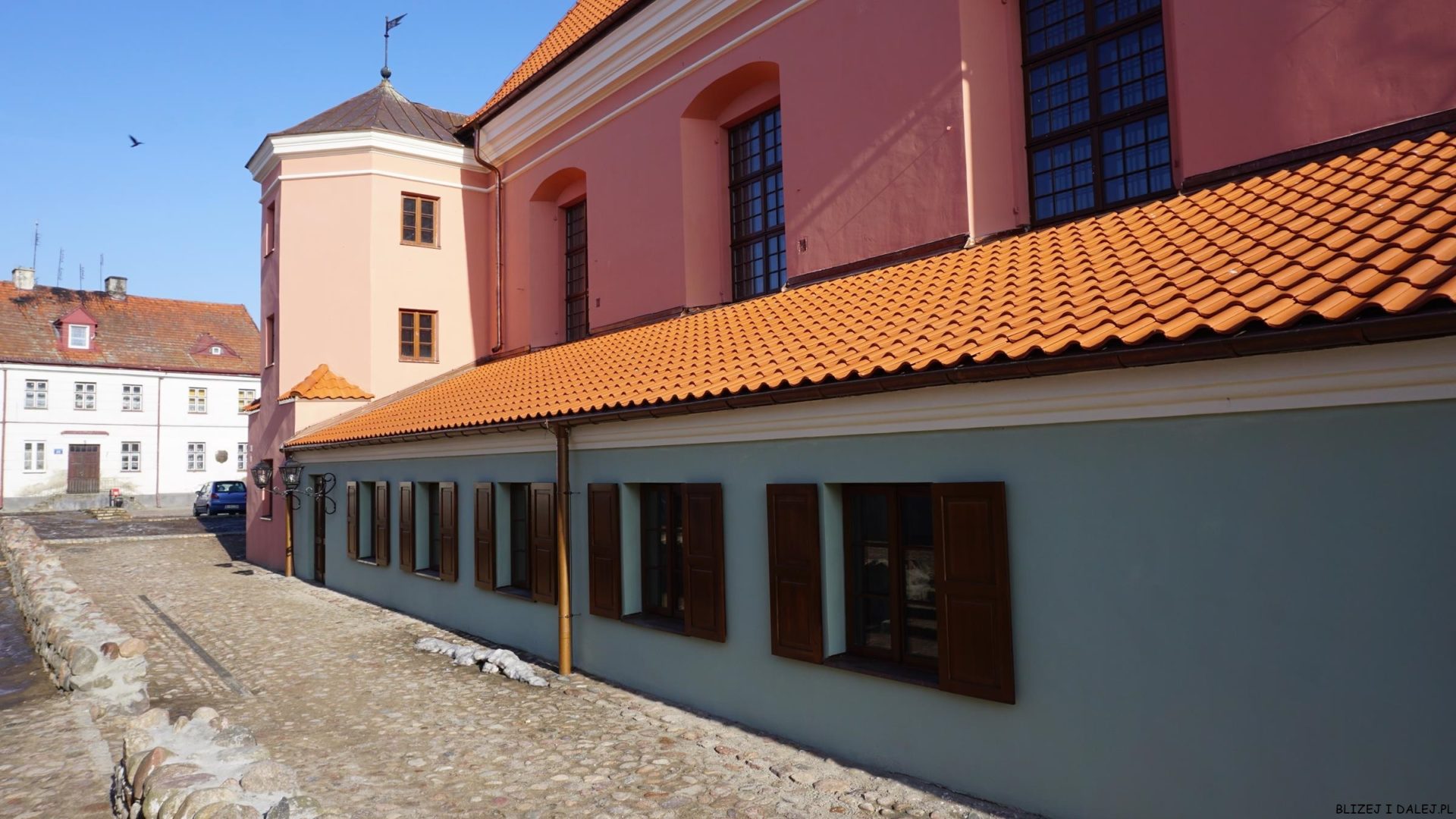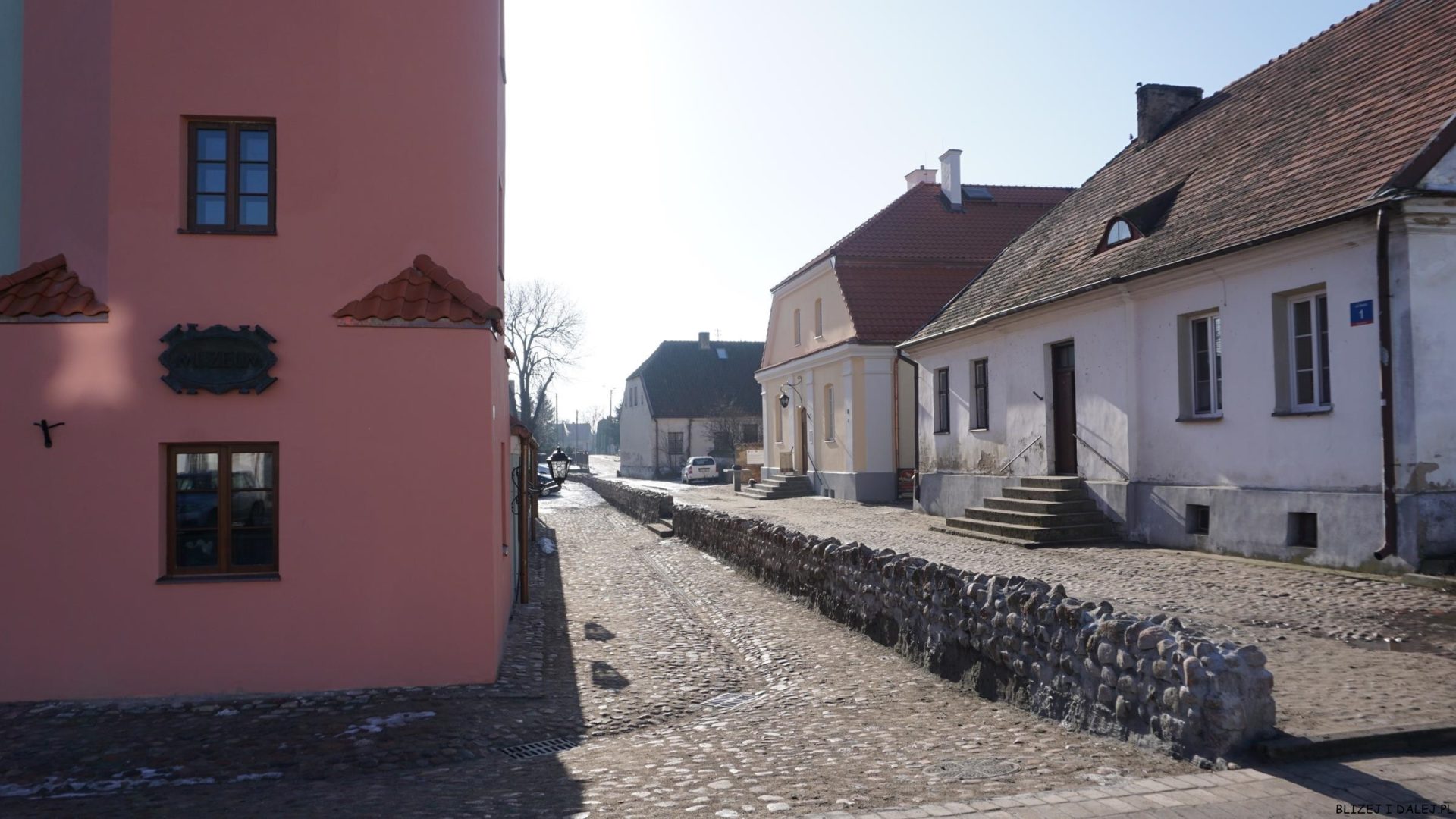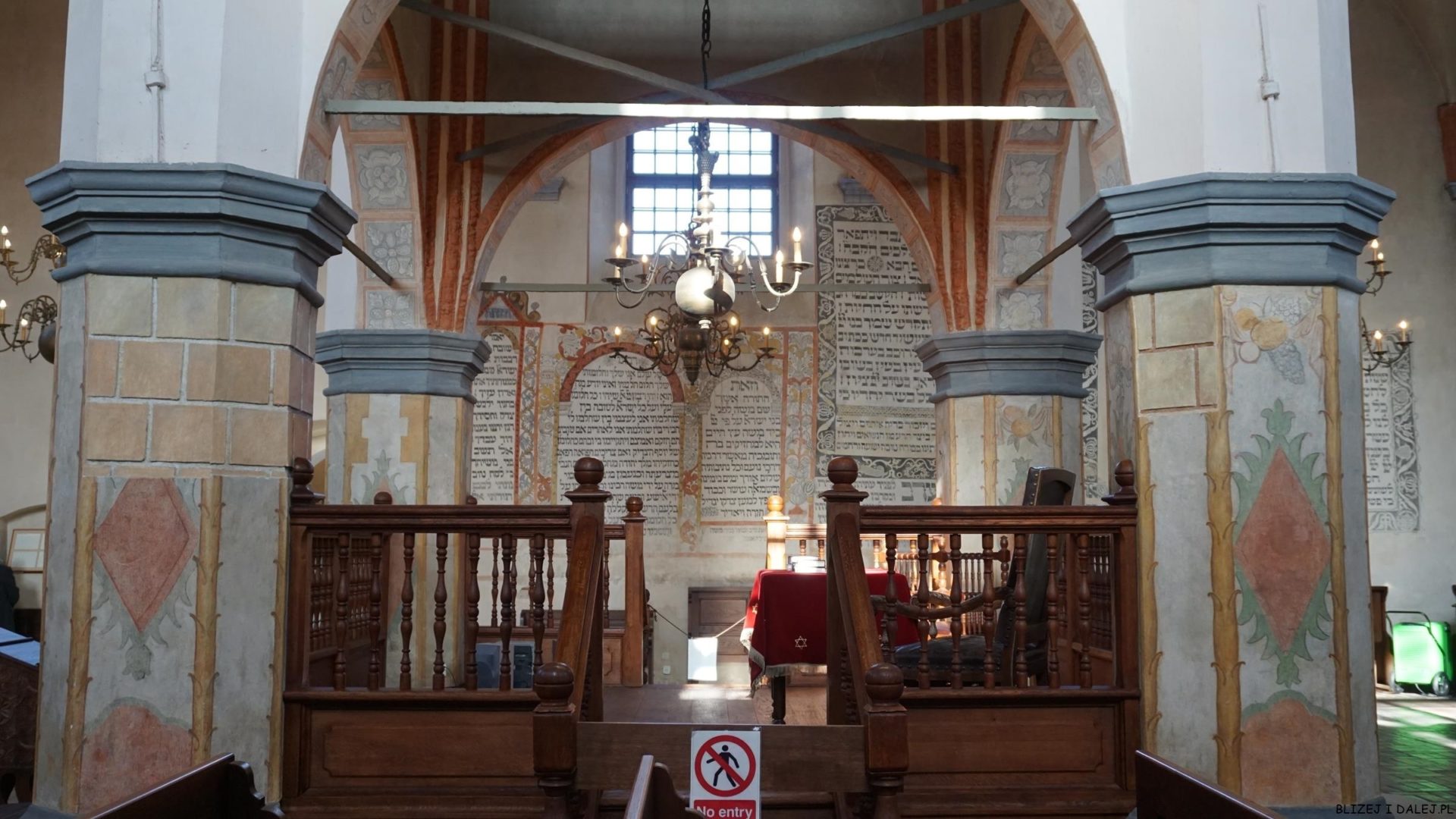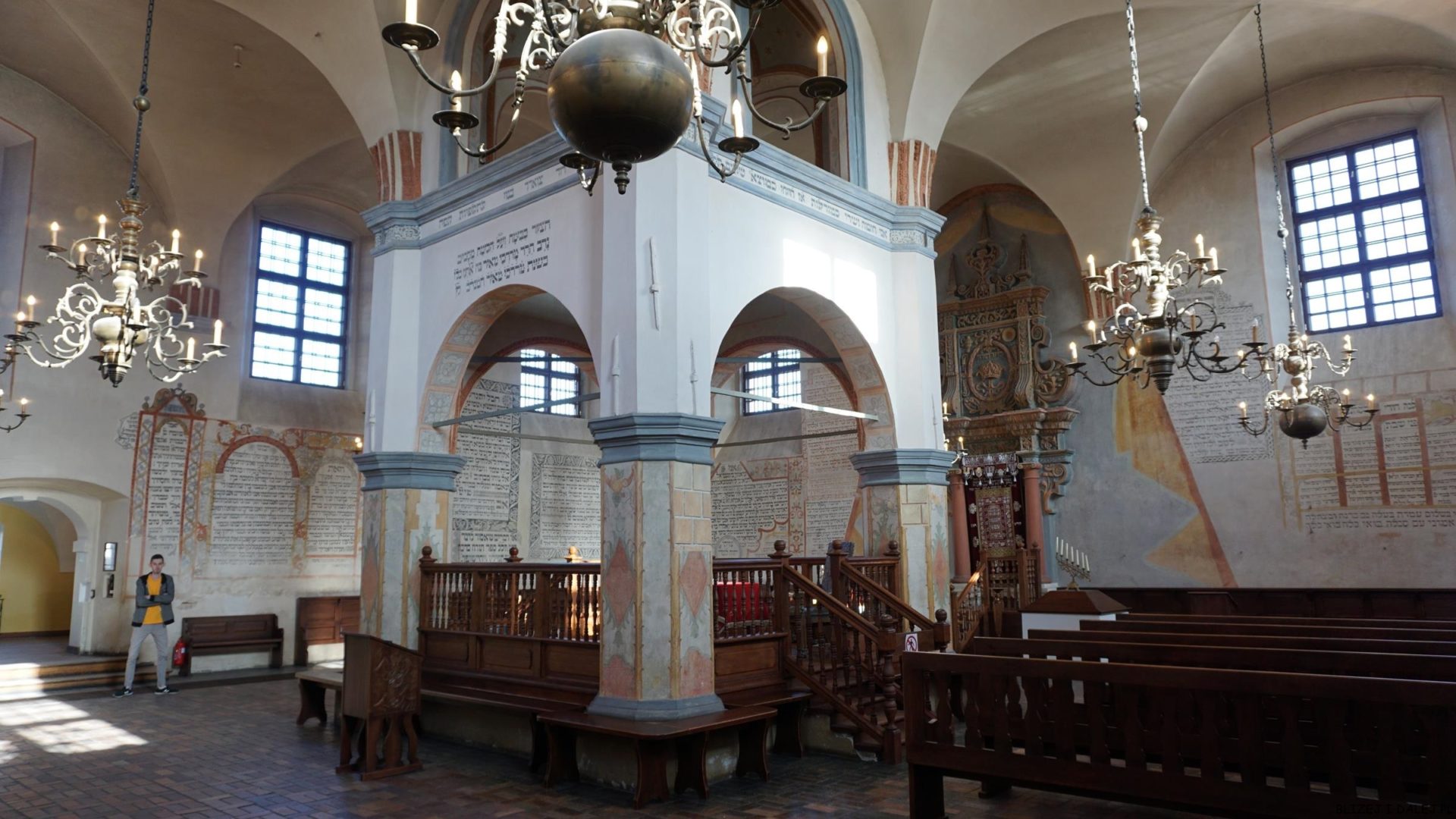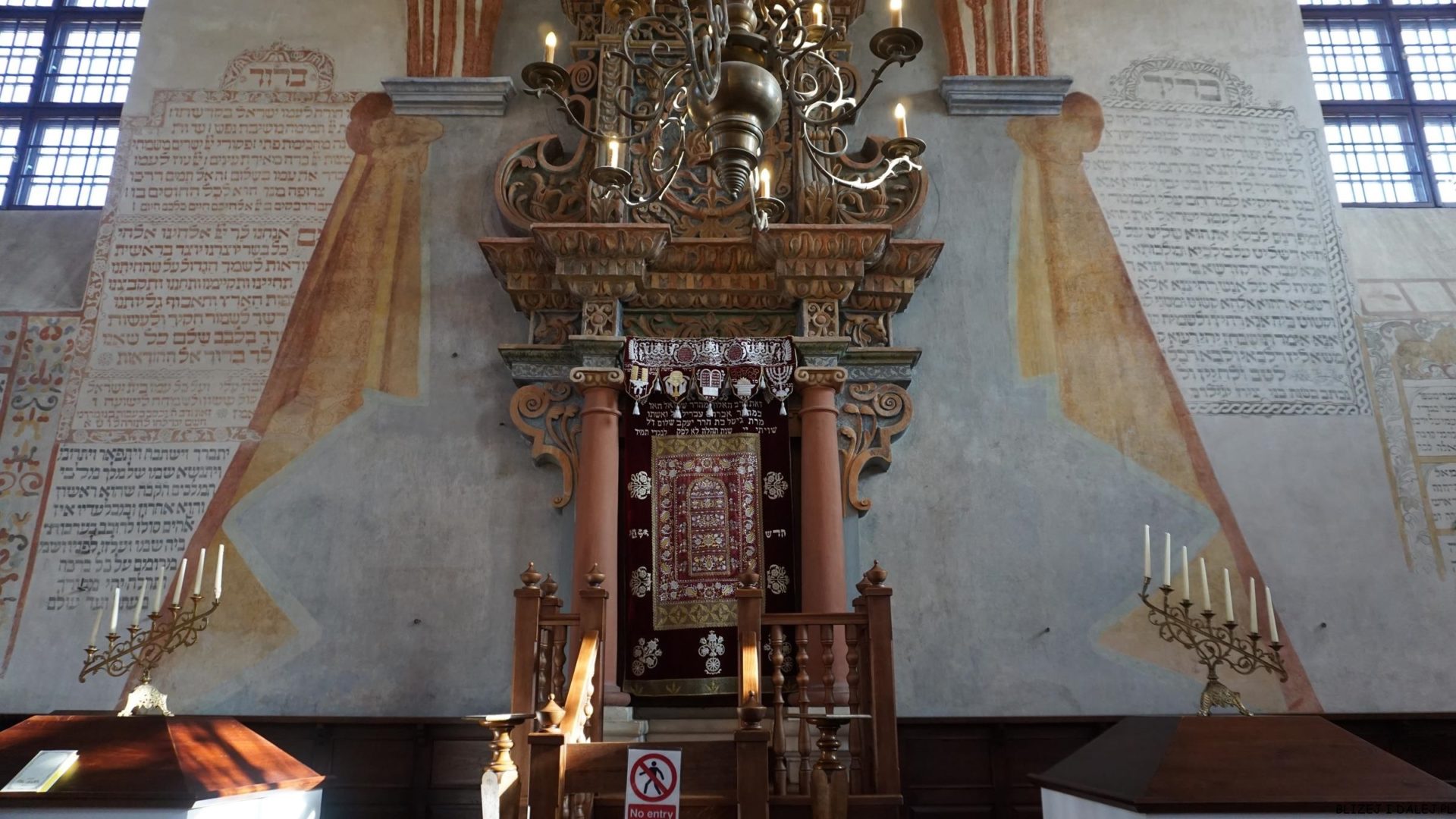 Następnie zwiedzamy Małą Synagogę zwaną także Domem Talmudycznym, czyli niewielkie muzeum poświęcone pamięci Zygmunta Glogera z Jeżewa, który był m.in. polskim historykiem, archeologiem, etnografem i krajoznawcą oraz martyrologii mieszkańców Tykocina w okresie II wojny światowej. Mała Synagoga służyła wiernym m.in. "do religijnego studiowania prawa i odprawiania modłów pełniąc zarazem funkcję bóżnicy".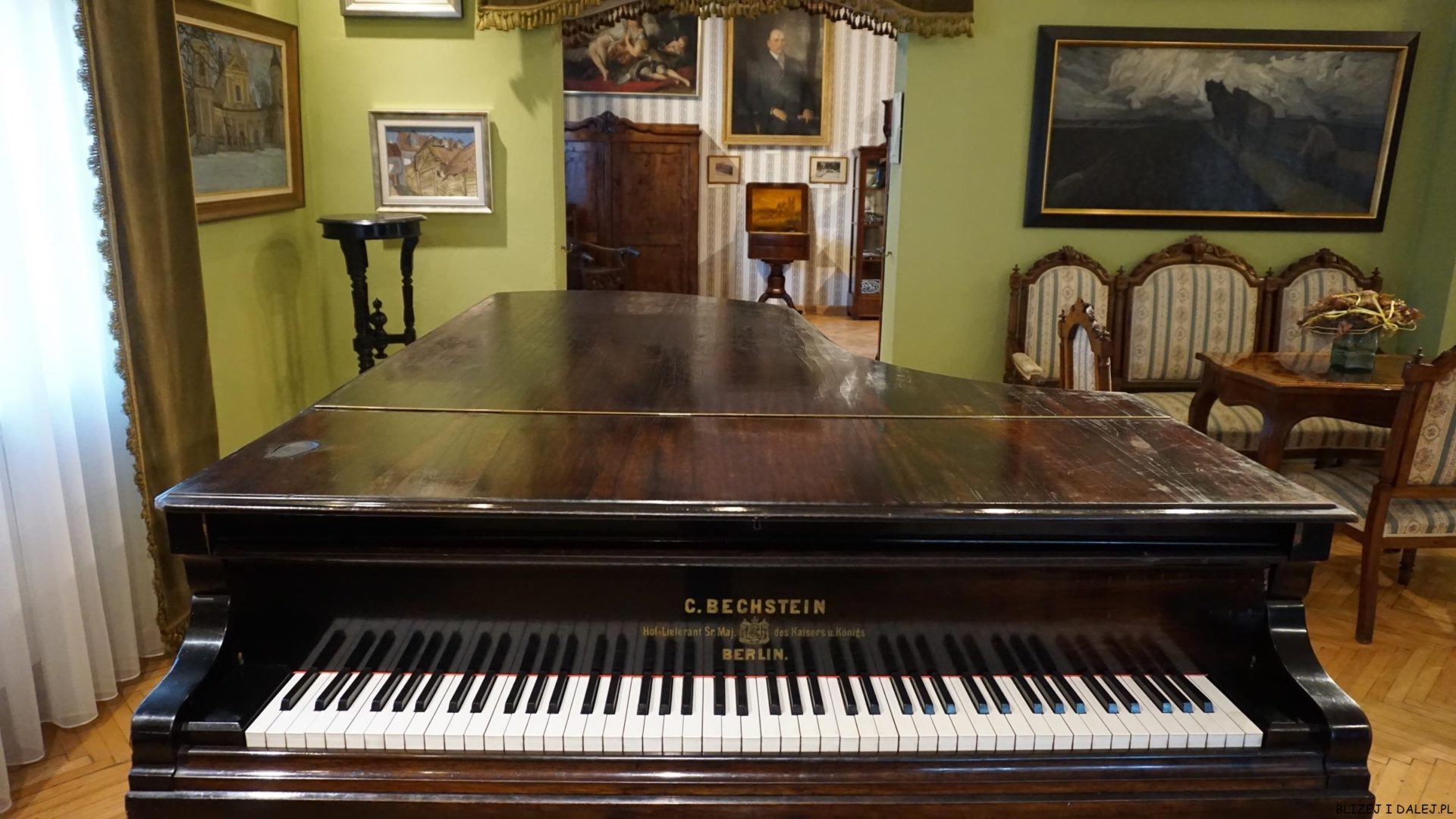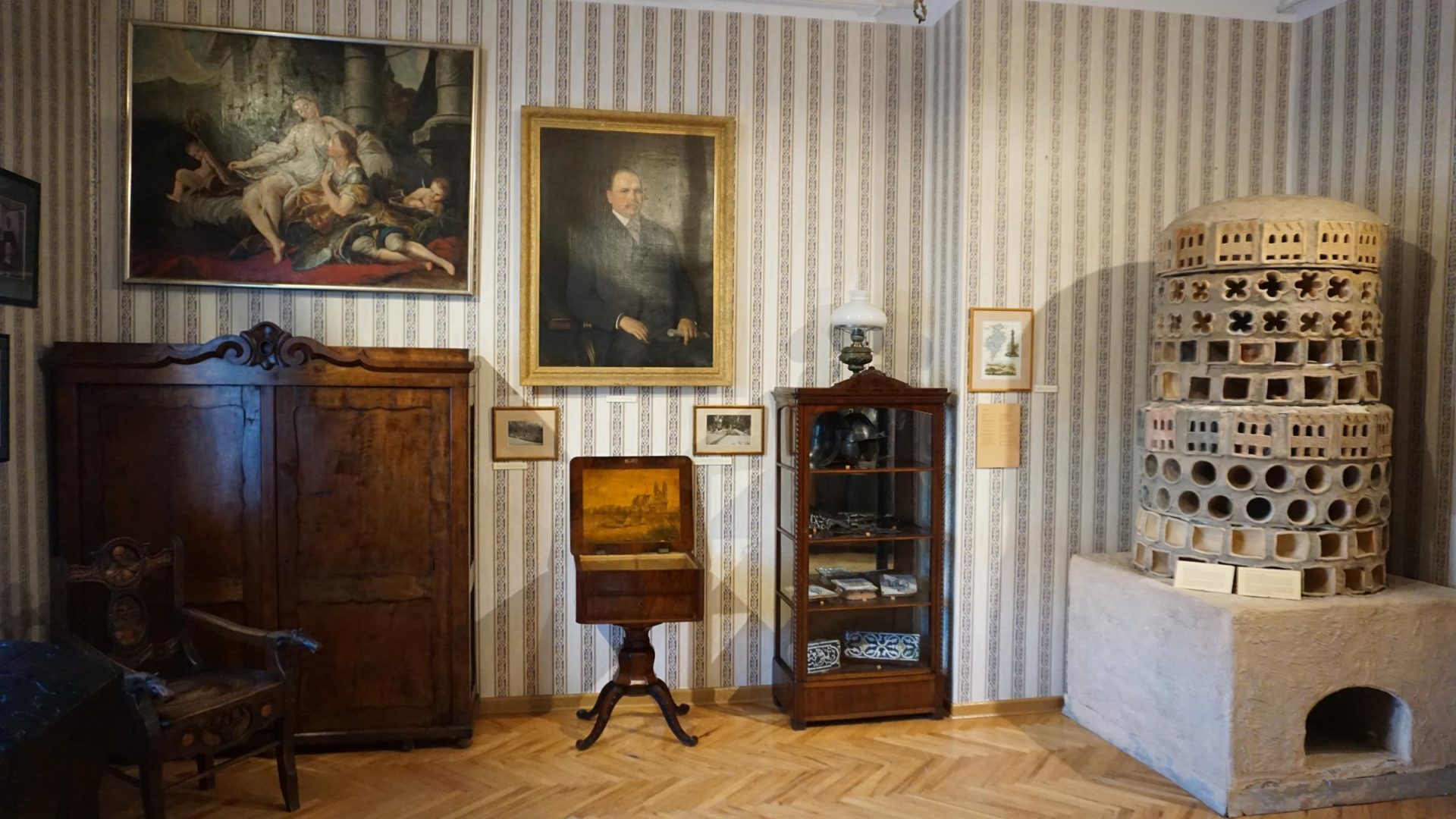 W tym miejscu mieści się także bardzo klimatyczna, stara apteka. W niedalekiej odległości od muzeum znajduje się także cmentarz żydowski.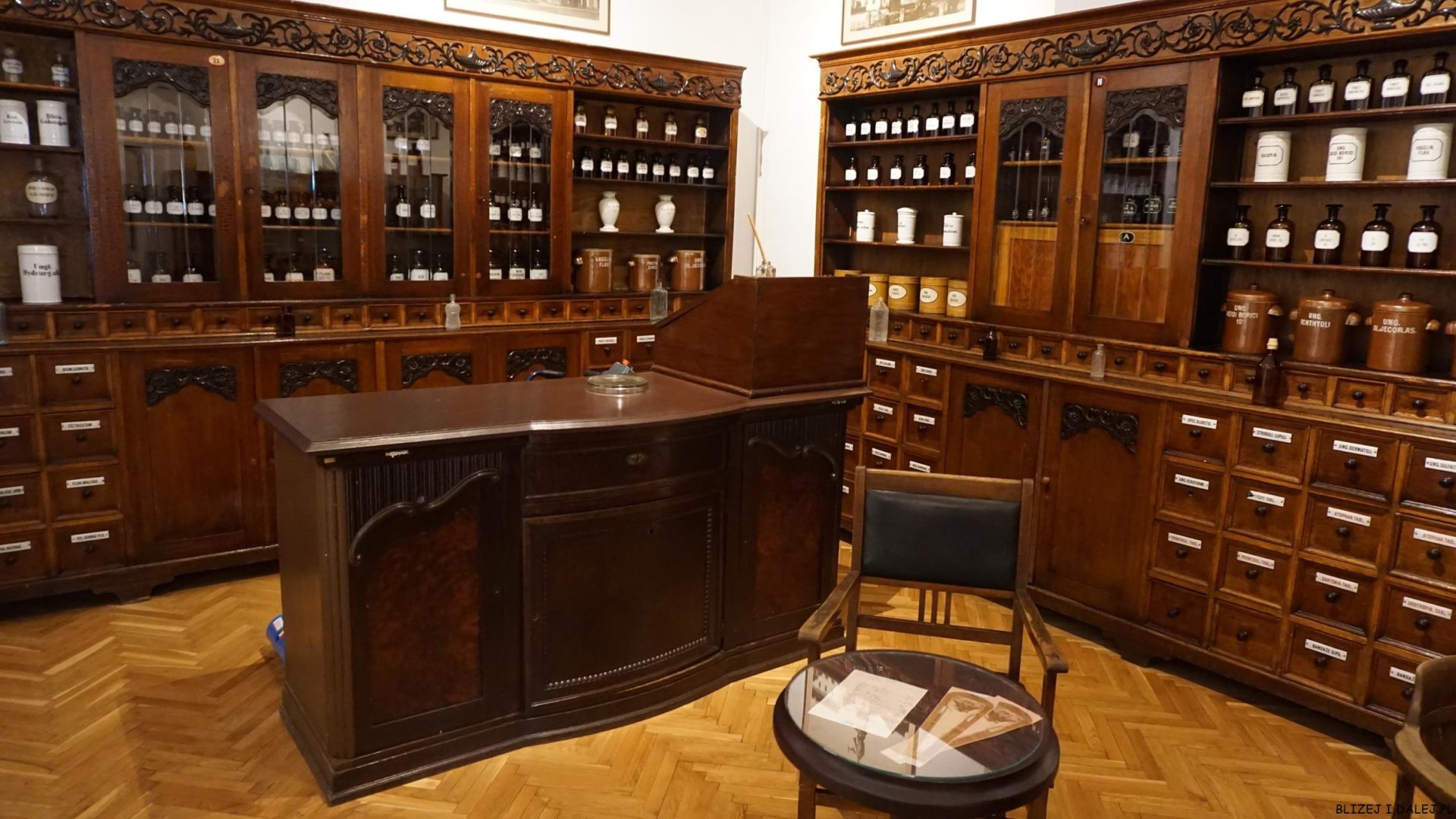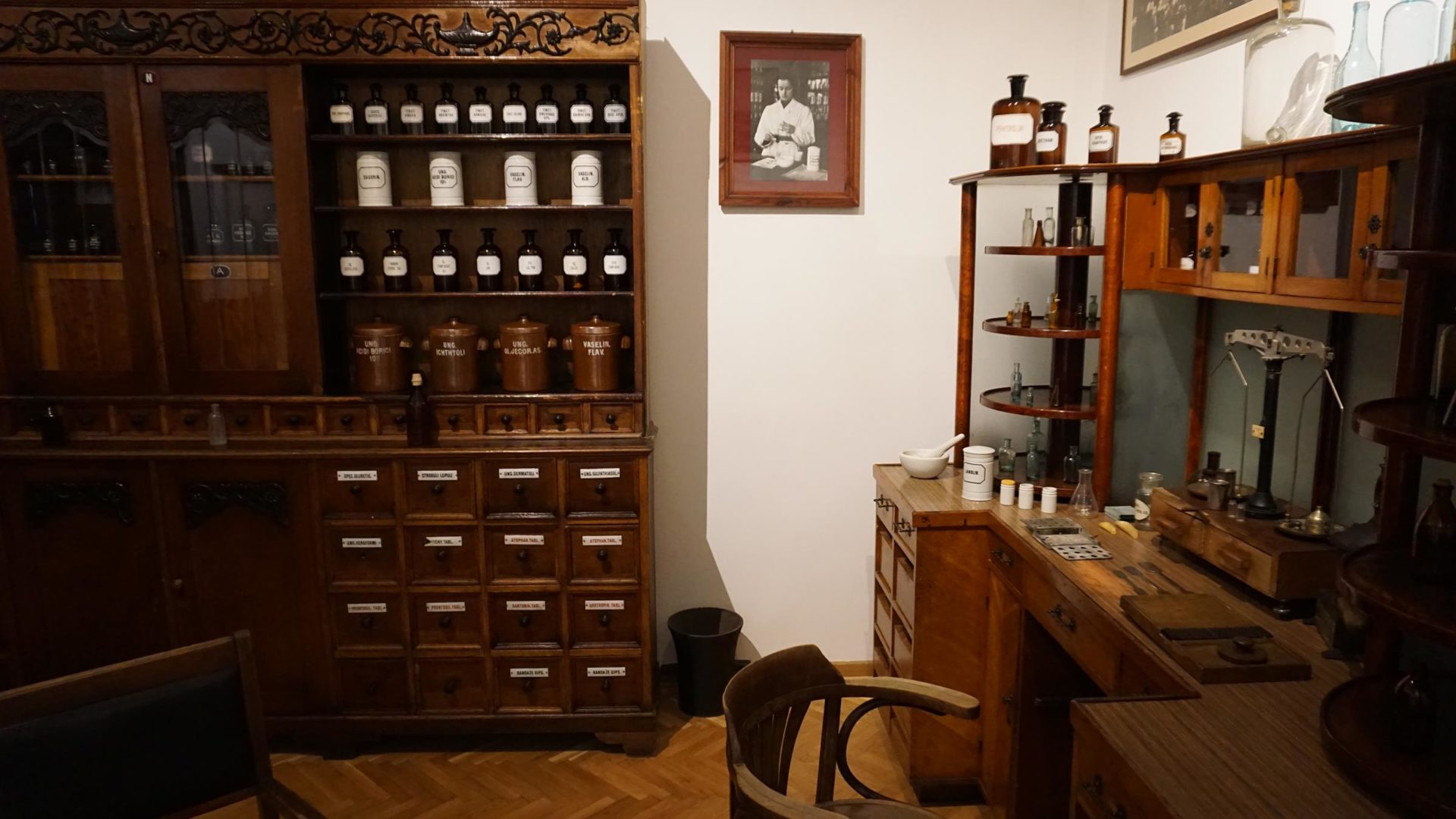 Tuż obok a właściwie w piwnicy budynku Małej Synagogi można spróbować tradycyjnej żydowskiej kuchni w znanej restauracji Tejsza – bardzo klimatyczne miejsce ze smacznym jedzeniem i przyjazną obsługą :)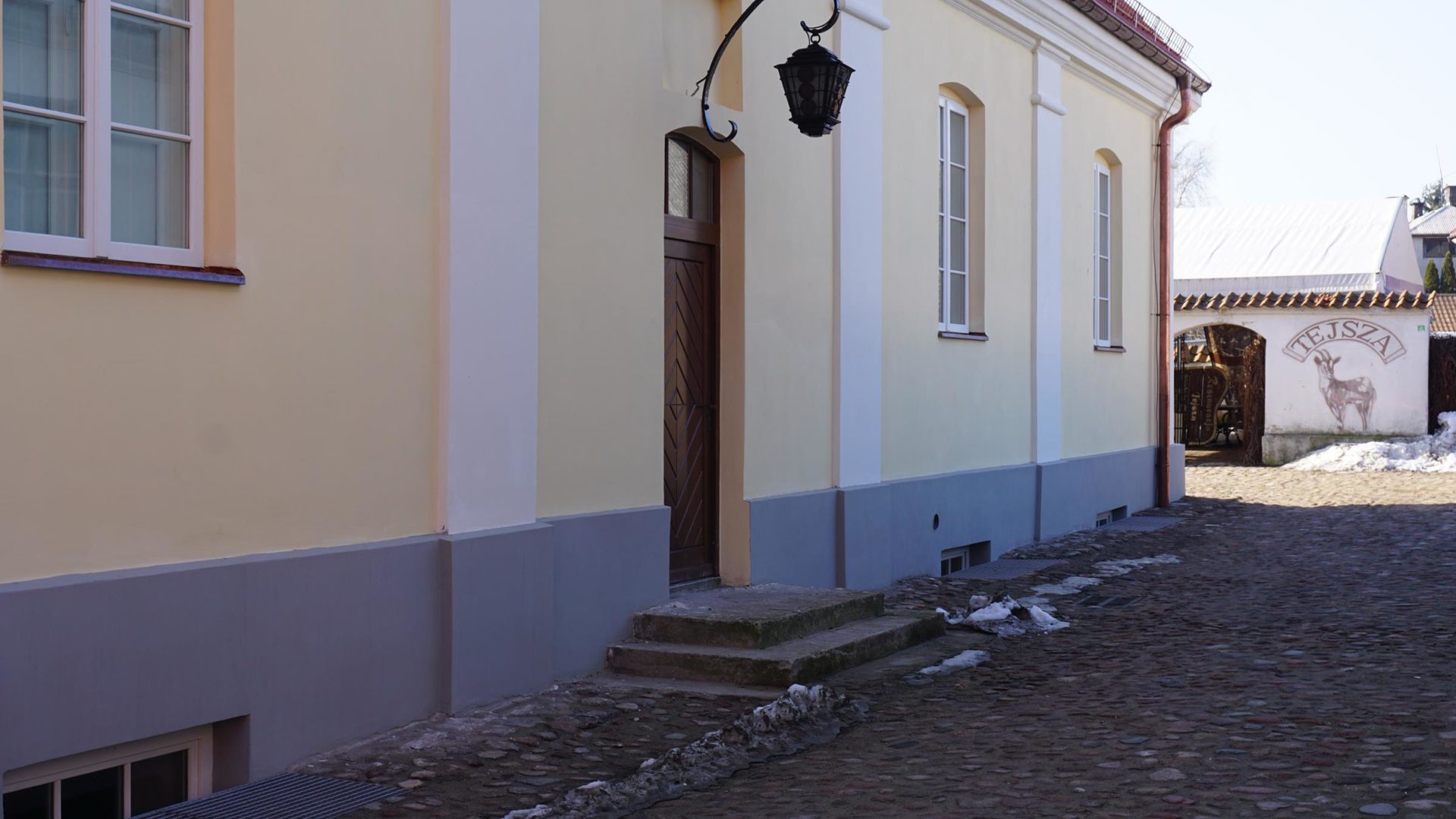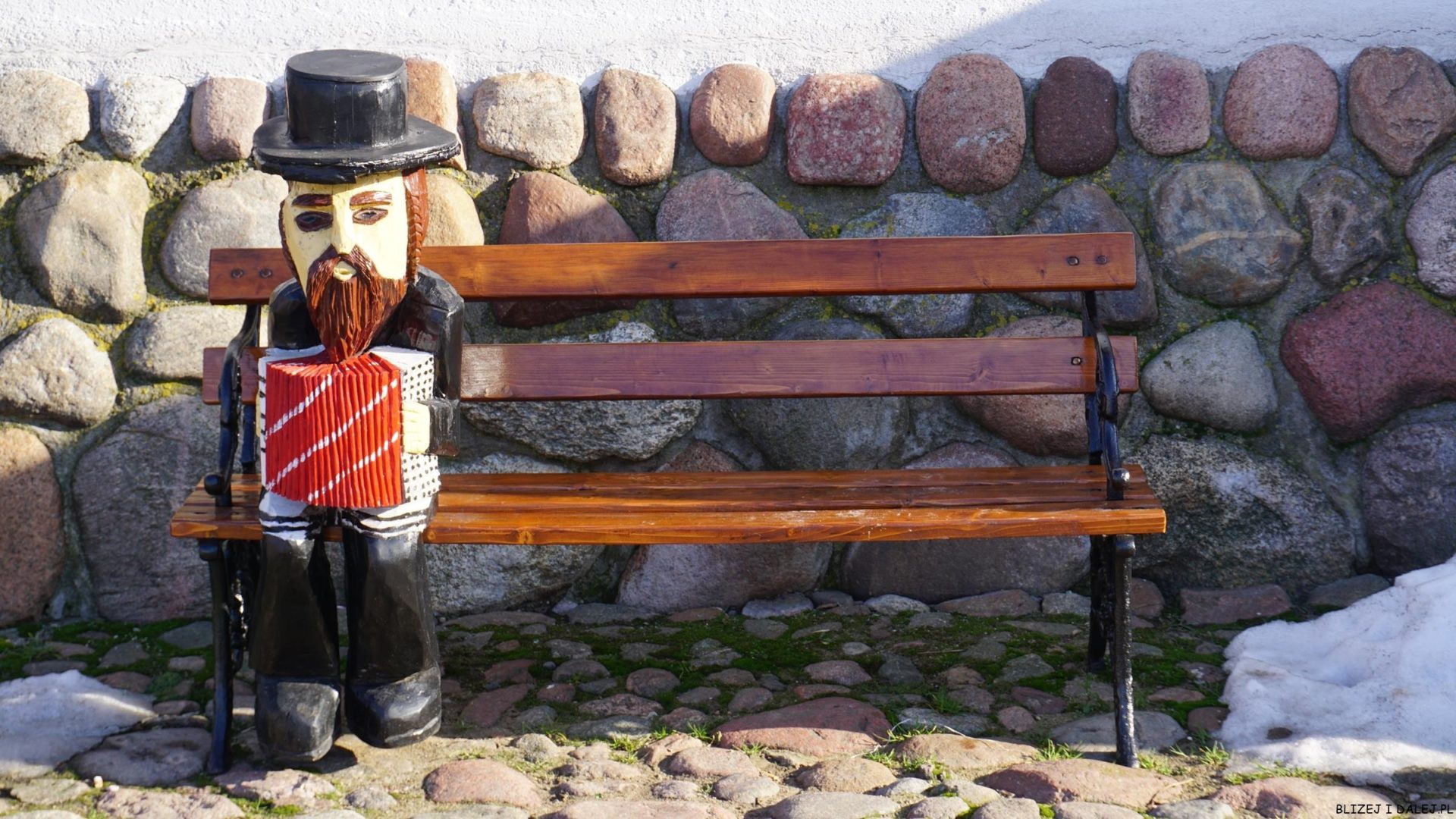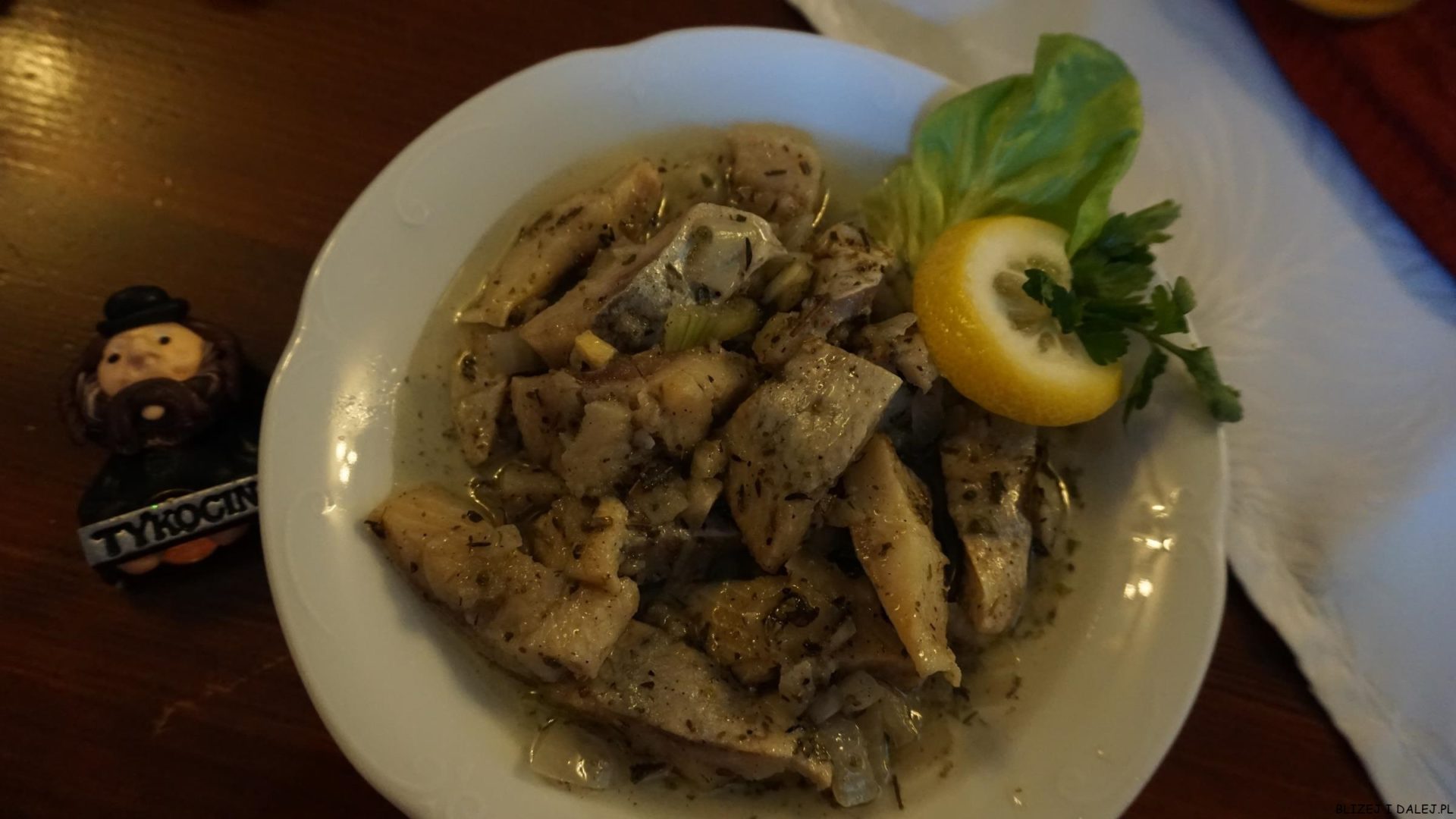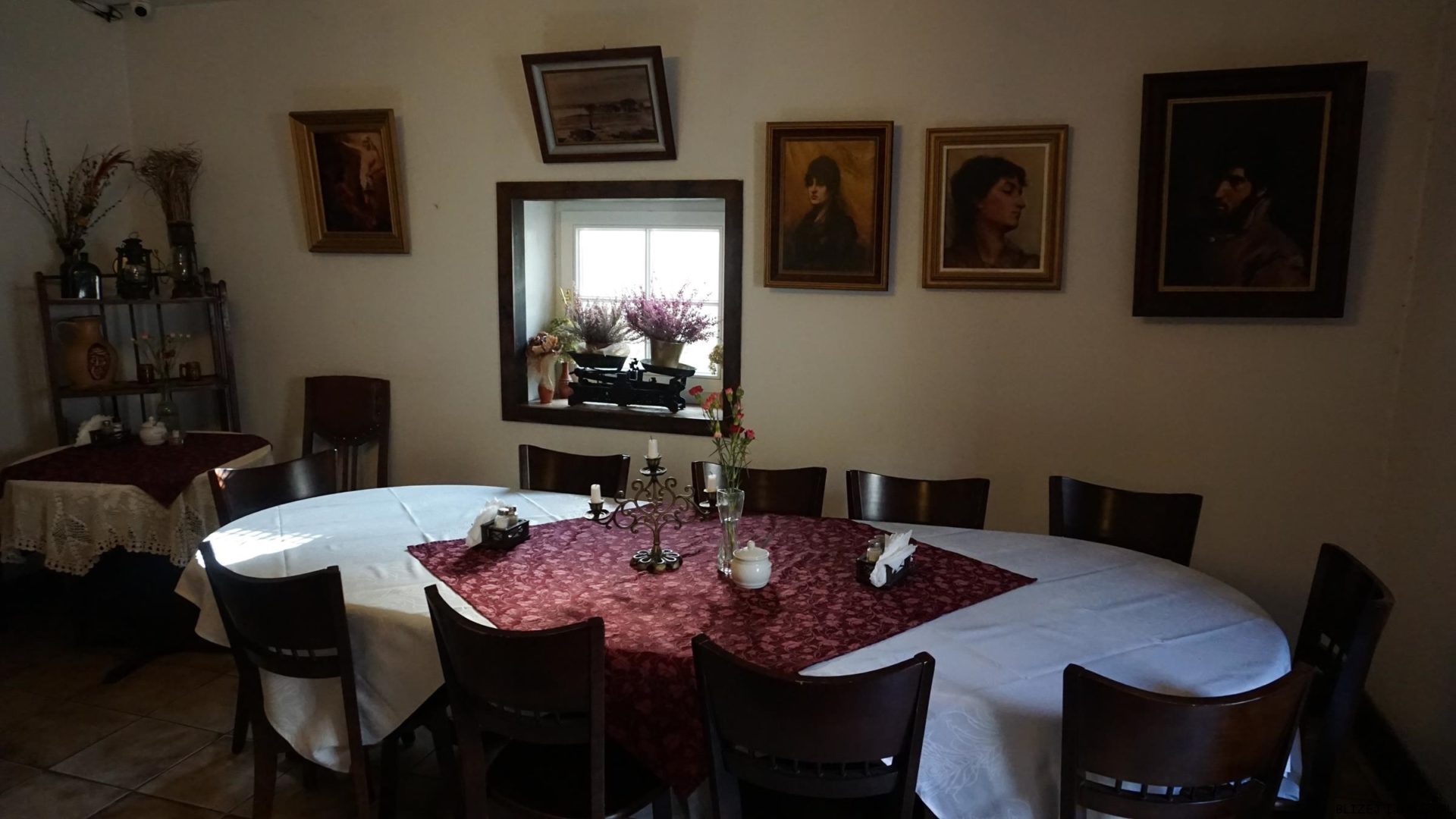 A po drugiej stronie rzeki Narwi świetna atrakcja dla wielu osób czyli zamek w Tykocinie – zrekonstruowany na fundamentach XVI wiecznego zamku królewskiego Króla Polski i Wielkiego Księcia Litwy – Zygmunta Augusta. Jest to jedyny zamek na Podlasiu :)
Do najciekawszych epizodów historii budowli należą m.in. fakt, że zamek był przez kilkanaście miesięcy nekropolią zmarłego monarchy Zygmunta Augusta. W tym miejscu ustanowiono Order Orła Białego, który do dziś jest najwyższym odznaczeniem w kraju. A co mnie najbardziej zaskoczyło… że w połowie XVIII wieku Jan Klemens Branicki rozebrał zamek na budulec okolicznych wiosek ;)
Obecnie w zamku znajduje się muzeum, restauracja oraz pokoje gościnne a także organizowane są imprezy komercyjne.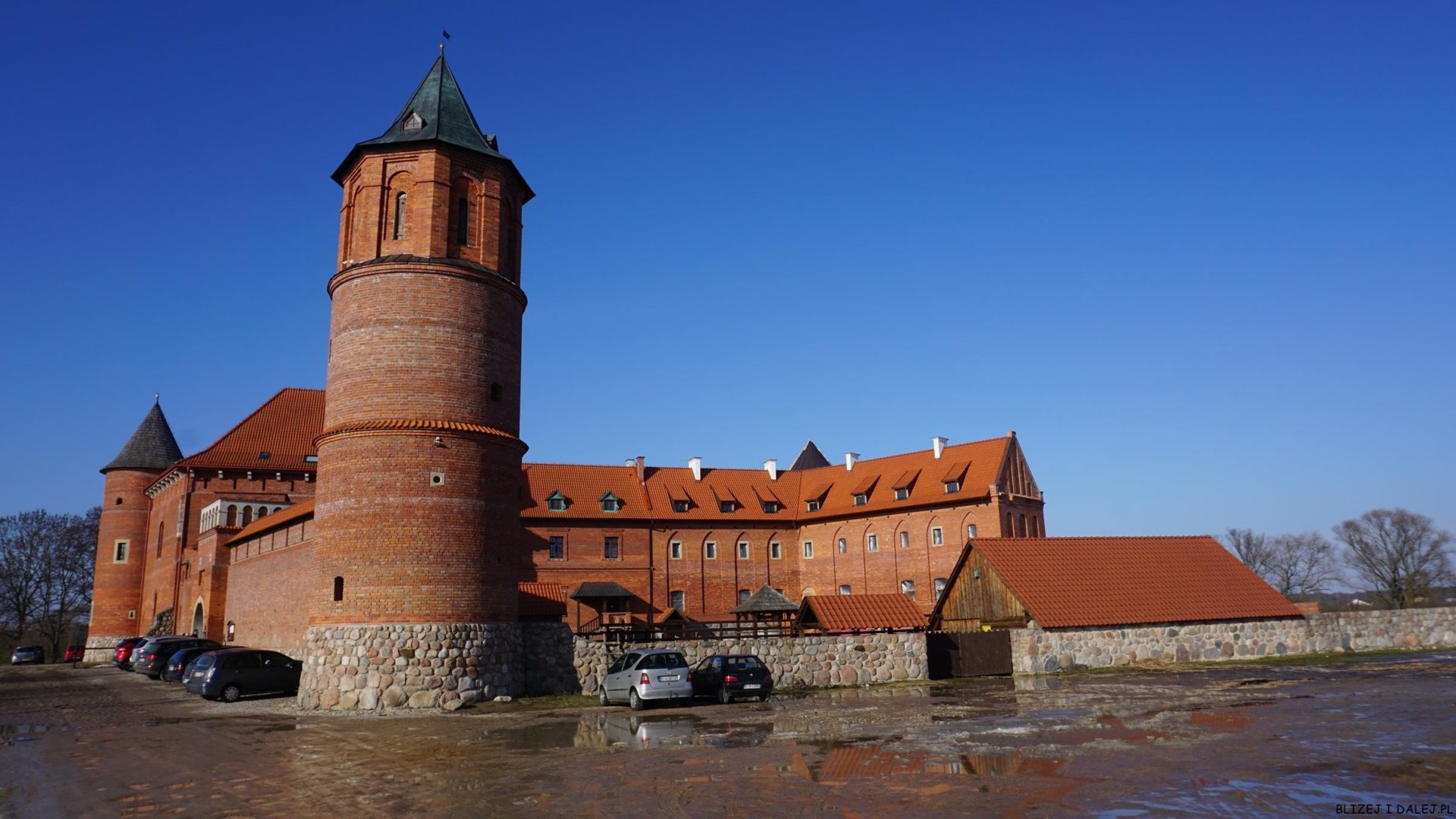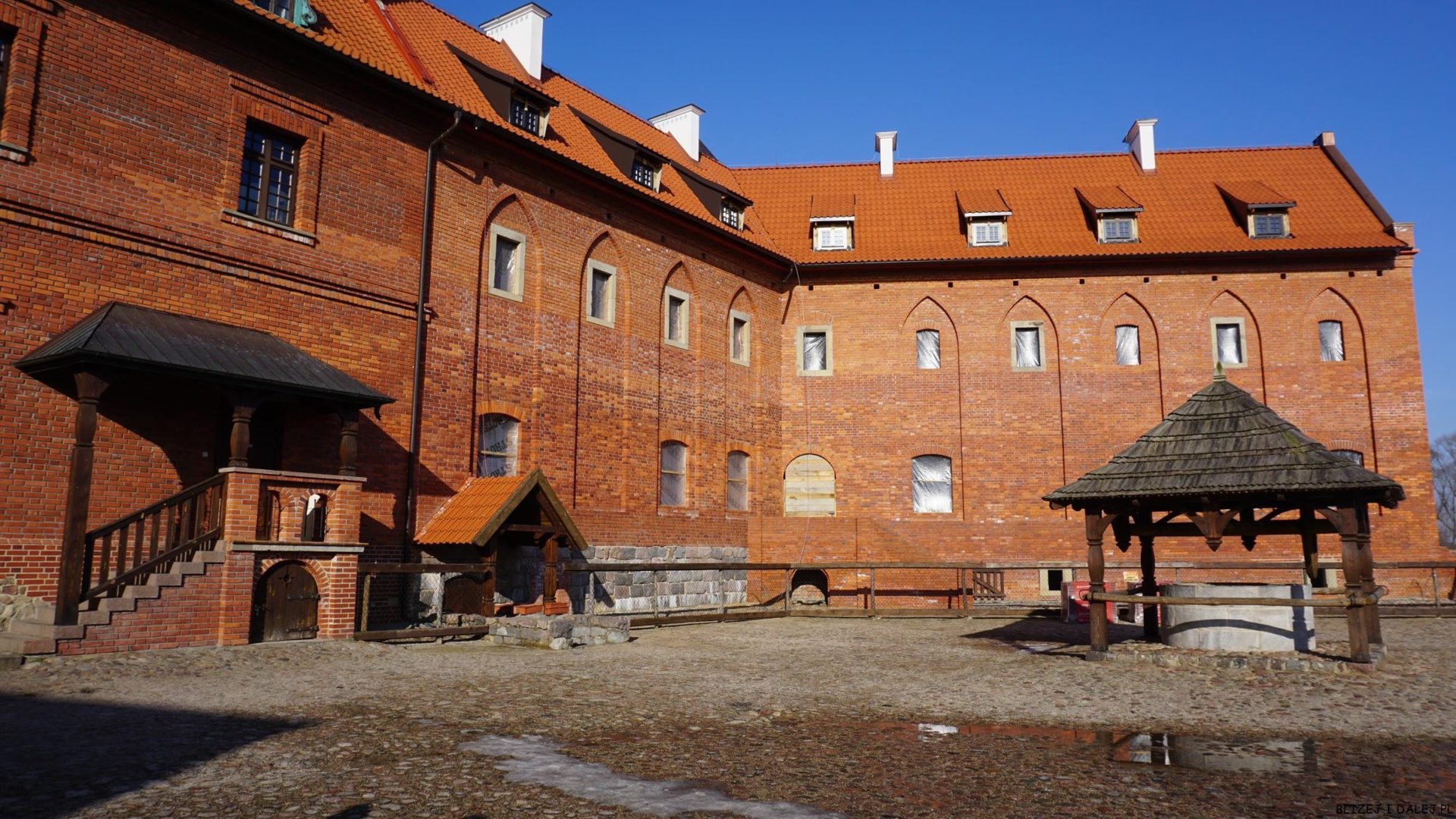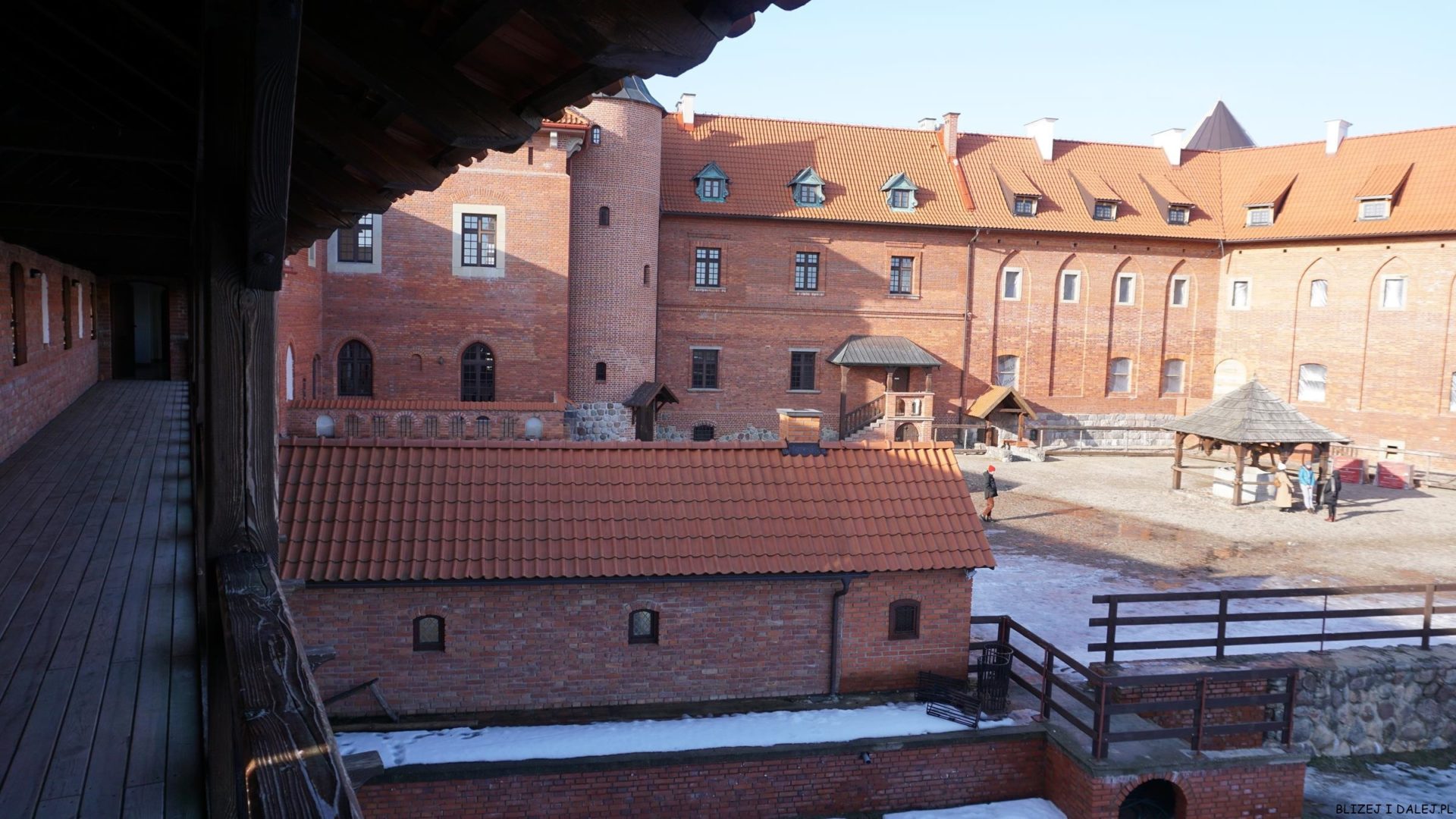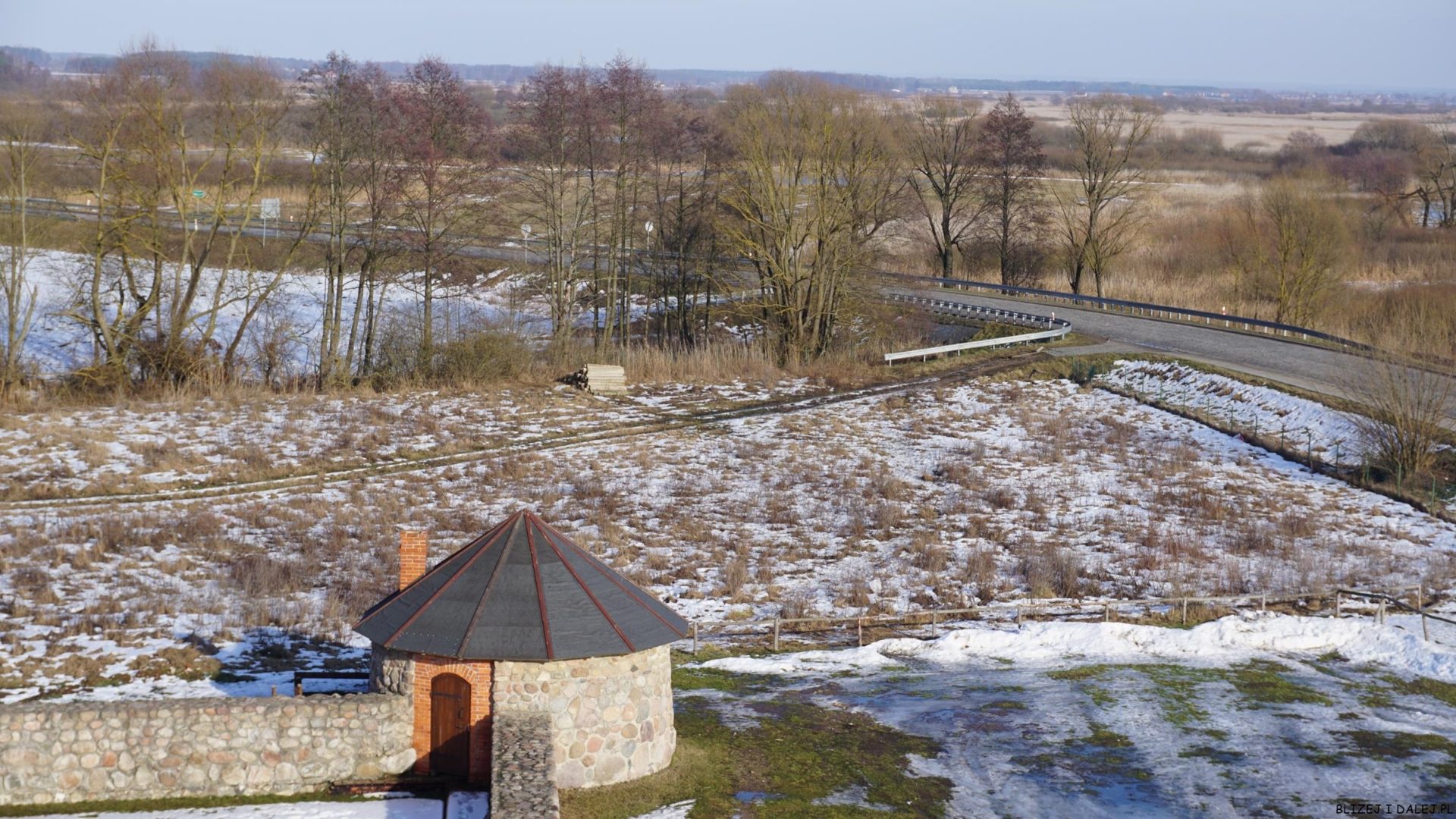 Do miasta wpadliśmy na jednodniową wycieczkę, jednak klimat miasta urzeka i muszę przyznać że z przyjemnością bym tu została choć na jeden nocleg aby chłonąć atmosferę tego sennego, historycznego miejsca. Tu czas się zatrzymał i widać to na każdym kroku! :)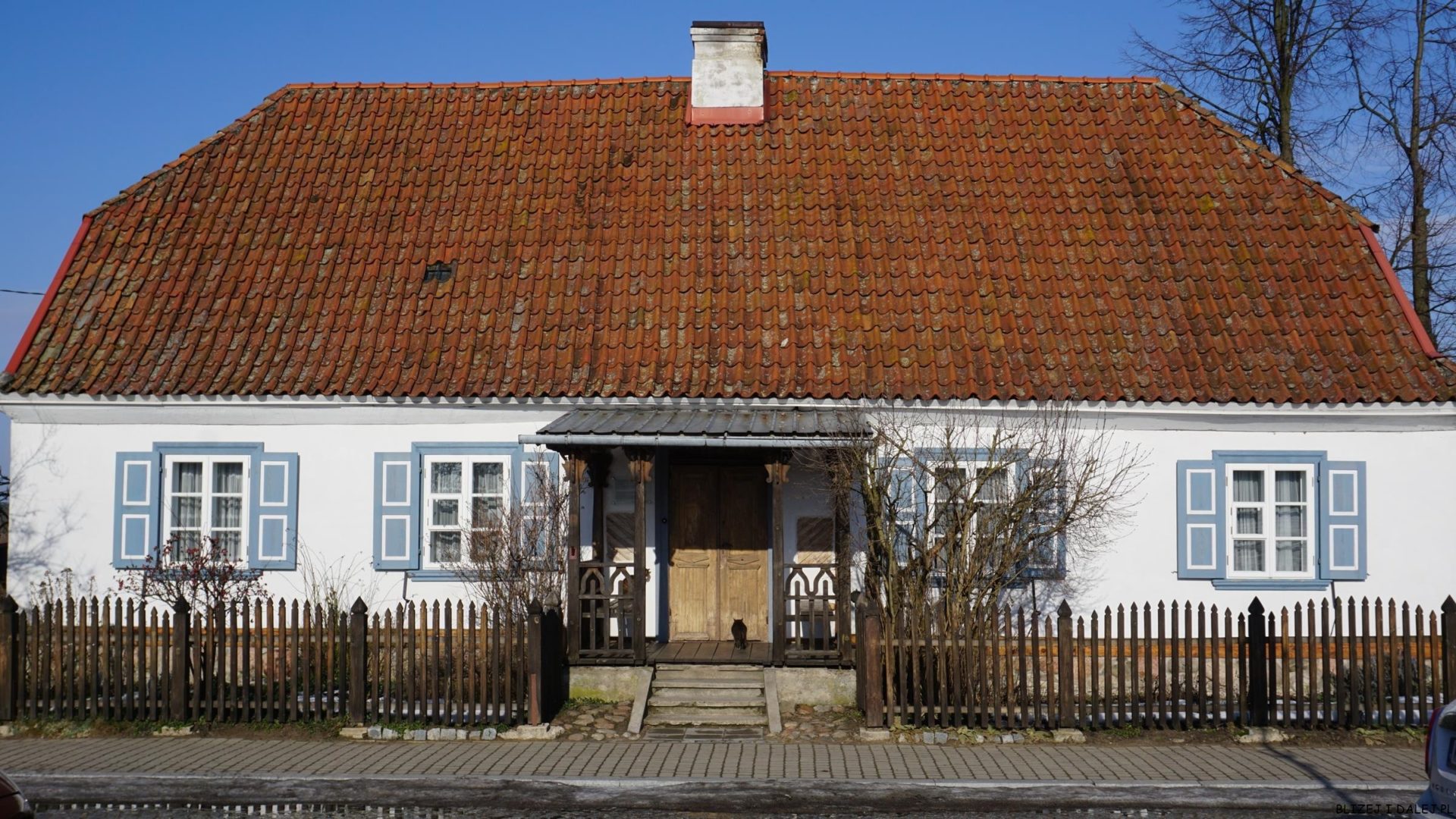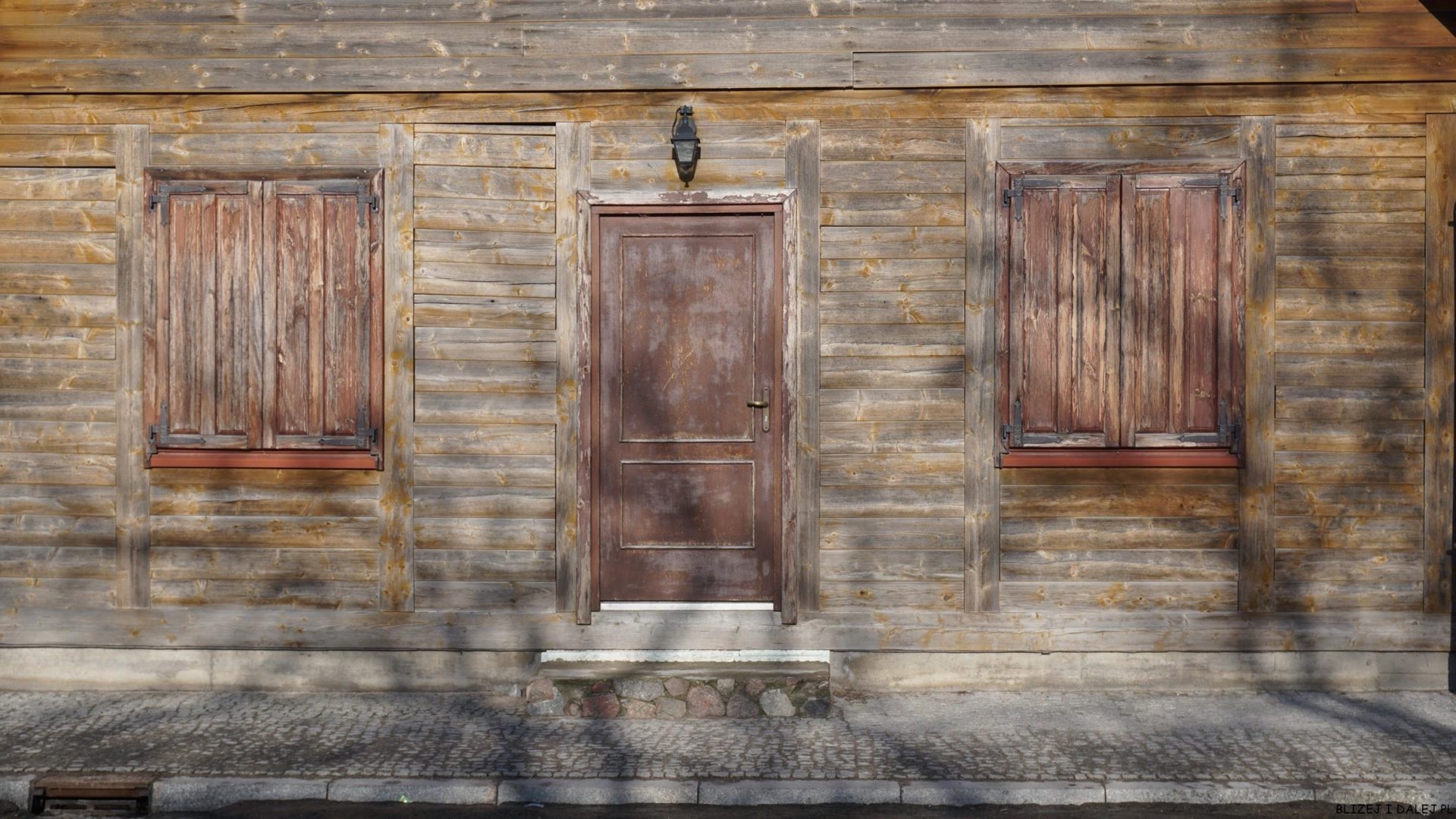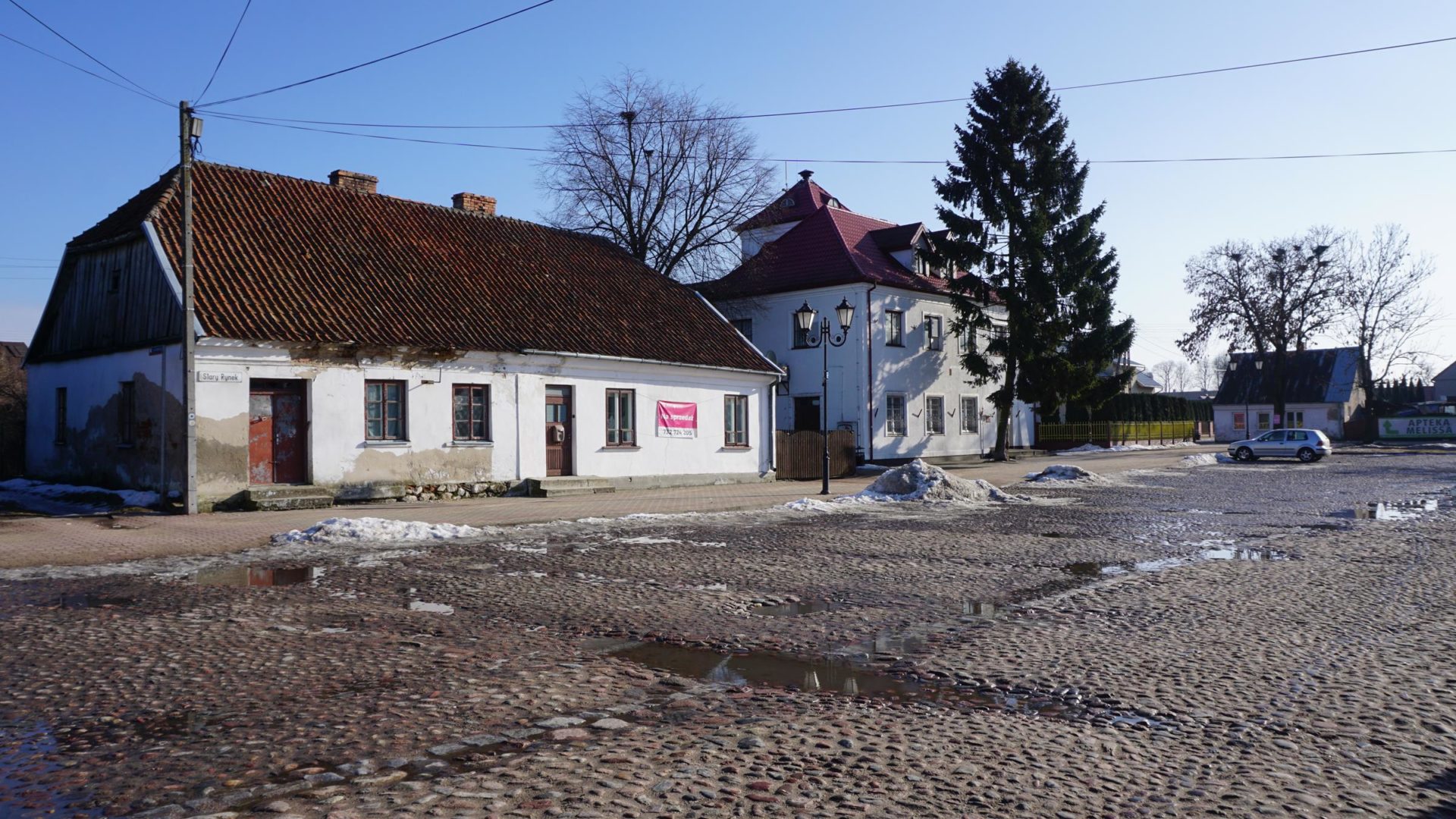 Jeśli macie więcej czasu to w bliskiej okolicy od Tykocina znajduje się Europejska Wieś Bociania oraz ostoja Żubra – kiedyś jeszcze tu zajrzę ;)
Dodatkowe informacje:
Wielka Synagoga/muzeum – więcej informacji na oficjalnej stronie tutaj
Zamek w Tykocinie – otwarty codziennie w godz. 11-17 (zwiedzanie rozpoczyna się o pełnych godzinach), więcej na oficjalnej stronie tutaj
Restauracja Tejsza – więcej na oficjalnej stronie tutaj
Jeśli interesuje Was historia Tykocina i społeczności żydowskiej polecam zajrzeć tutaj na blog Białystok subiektywnie – świetny przewodnik :)
---
You might also like