W Porto spędziliśmy pełne wrażeń dni i jednego jesteśmy pewni, jest to absolutnie wyjątkowe i jedyne w swoim rodzaju miasto :) Wielokrotnie gubiliśmy się w wąskich uliczkach, wspinaliśmy po niekończących się schodach na kolejne punkty widokowe, w niemym zachwycie podziwialiśmy zabytki i zaglądaliśmy na podwórka klimatycznych kamienic, z nutką zafascynowania zerkaliśmy na wszechobecne azulejos czy też przepadaliśmy w zimnych kościołach… Porto ma w sobie to nieuchwytne "coś", które sprawia że czujesz się w nim doskonale :)
Co trzeba zobaczyć w Porto? Czego nie można pominąć w trakcie zwiedzania miasta? Poniżej subiektywna lista najciekawszych miejsc – zapraszam na fotograficzny spacer uliczkami Porto…
Najsłynniejszym symbolem Porto jest górujący nad miastem most Ponte de Dom Luis I – stalowy i dwukondygnacyjny z przyjemnie wydzieloną częścią dla pieszych. Jest to doskonały punkt widokowy na miasto, zarówno na prawo jak i na lewo rozciąga się genialna panorama :) A Riberia znajdująca się w dole, kusi aby już, natychmiast przemieścić się w kierunku kolorowych domków…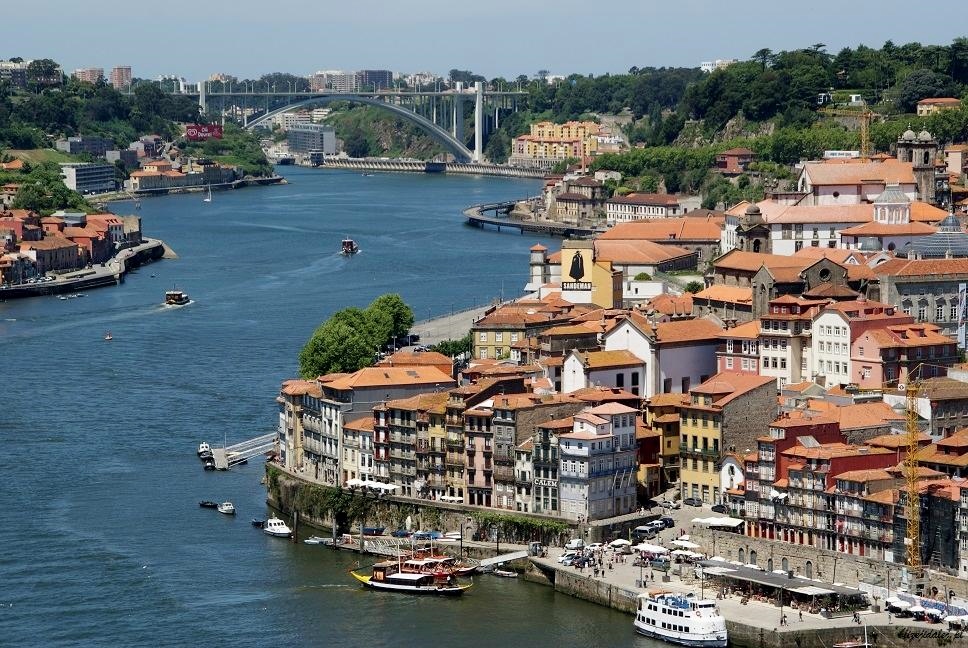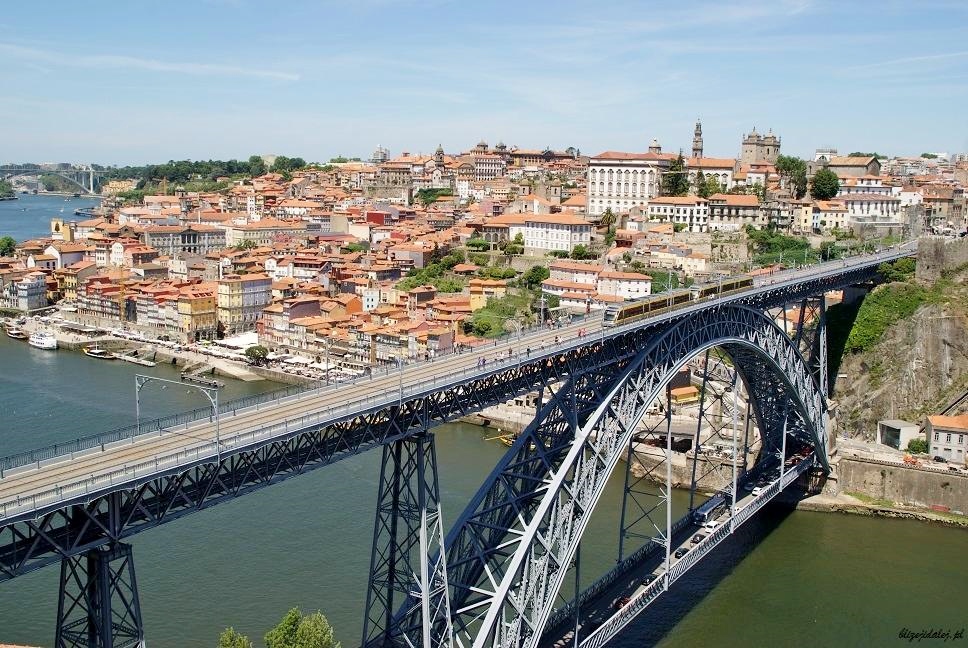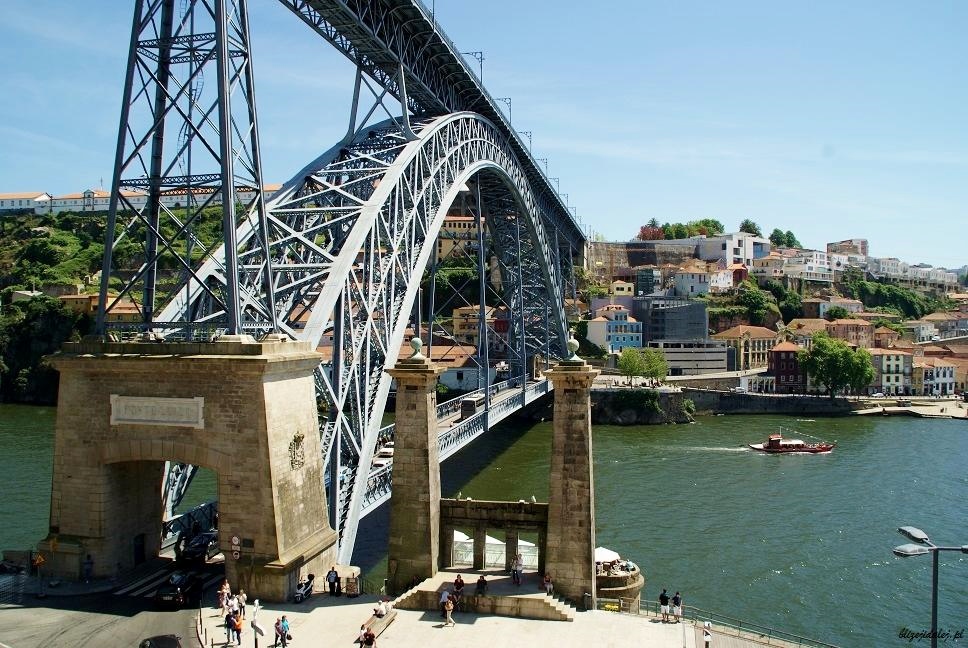 Tak też zrobiliśmy i już po chwili spacerowaliśmy deptakiem tuż przy rzece Duoro, wzdłuż kolorowe kamieniczki, część uroczo przystrojona azulejos, kolorowe drzwi i okiennice chroniące przed nieznośnym słońcem, plątanina wąskich i ciasnych uliczek a to wszystko przeplatane ludzkim gwarem i muzyką – dosłownie co kilka kroków inny uliczny artysta prezentuje swoje umiejętności. To wszystko znajdziecie w dzielnicy Riberia, która dosłownie uwodzi atmosferą… Daliśmy się ponieść chwili i usiedliśmy w jednej z wielu urokliwych knajpek z widokiem na przeciwny brzeg, słynny most i przy dźwiękach saksofonu delektowaliśmy się zimnym, portugalskim piwem Super Bock… Wracaliśmy tu wielokrotnie, zarówno w dzień jak i wieczorem miejsce to tętni życiem – ech, rozmarzyłam się ;) Dodam, że jest to historyczne centrum miasta wpisane na Listę Światowego Dziedzictwa UNESCO.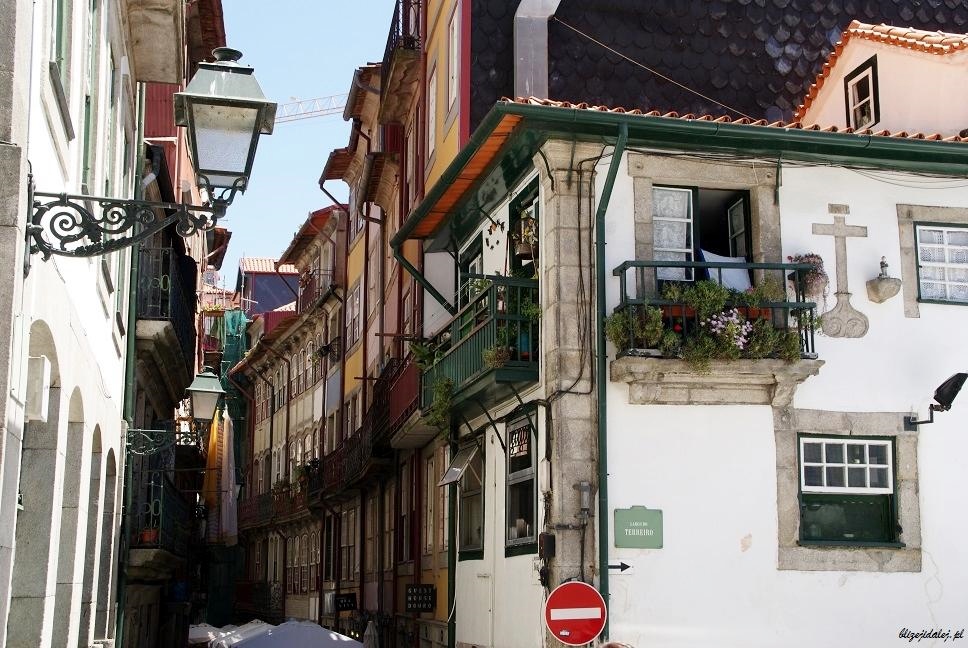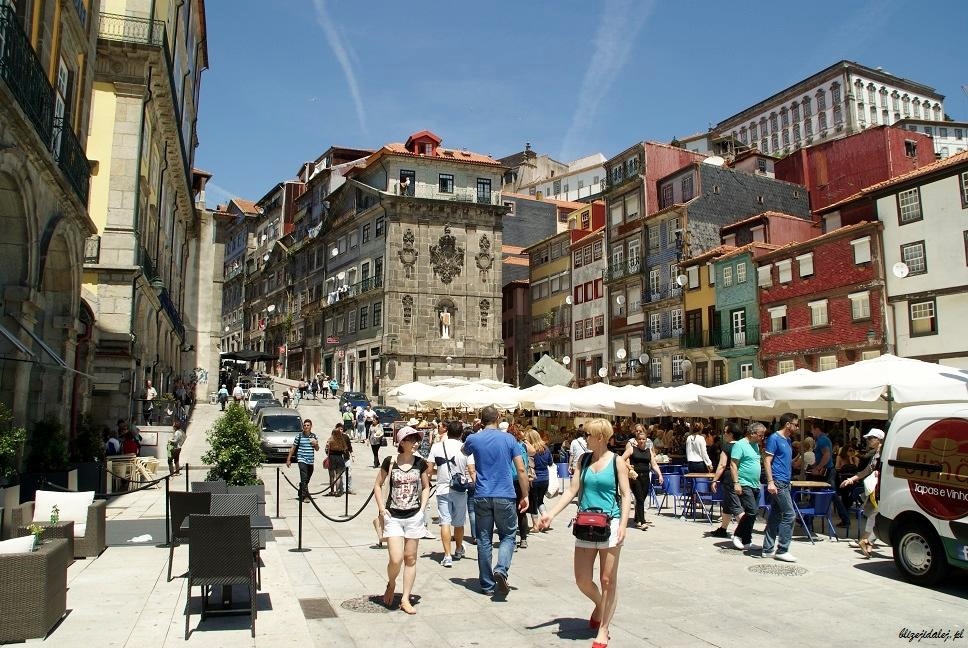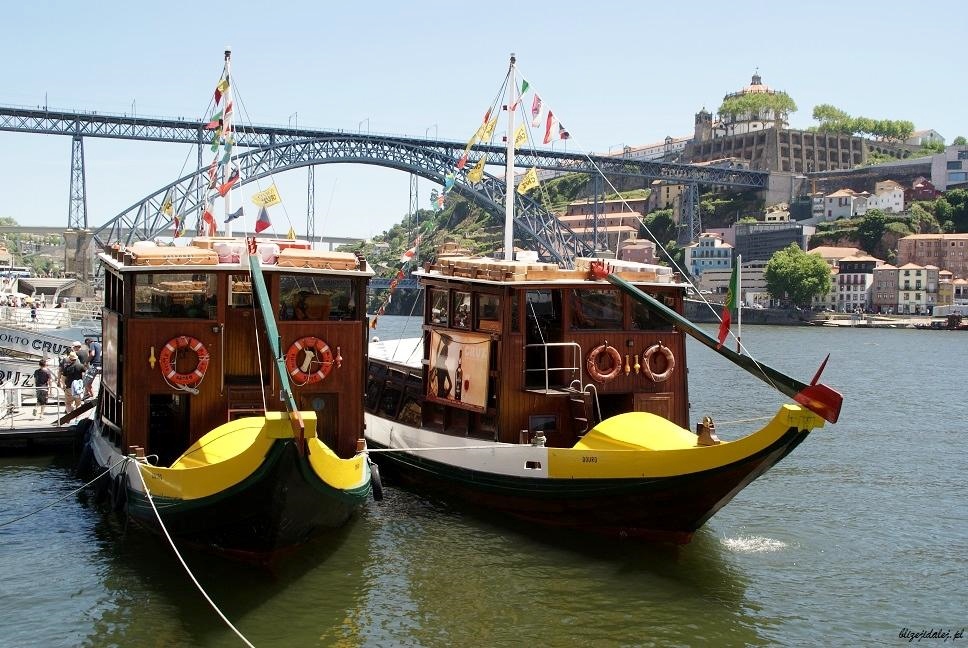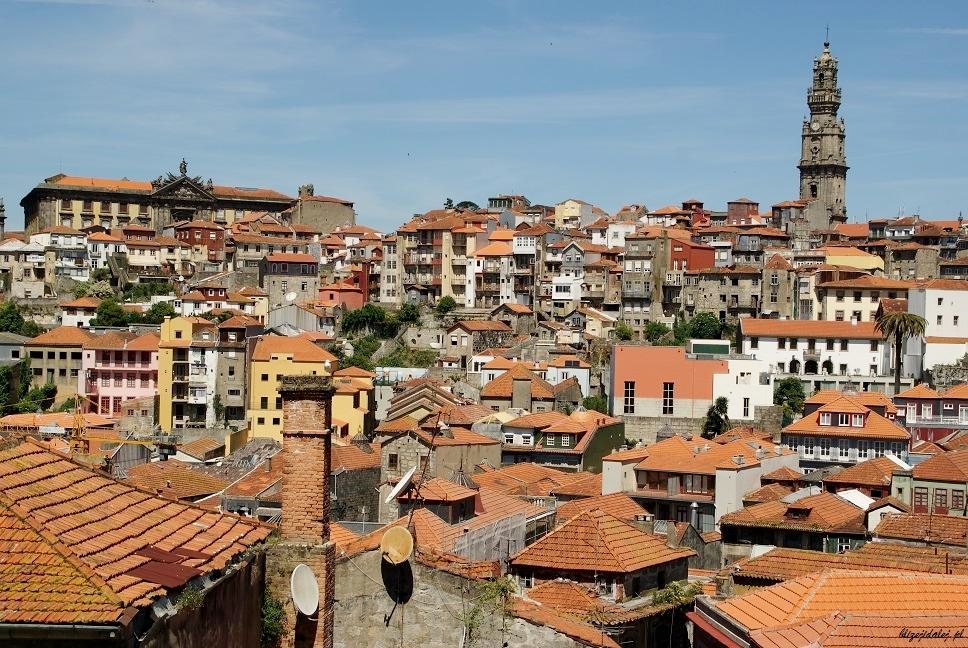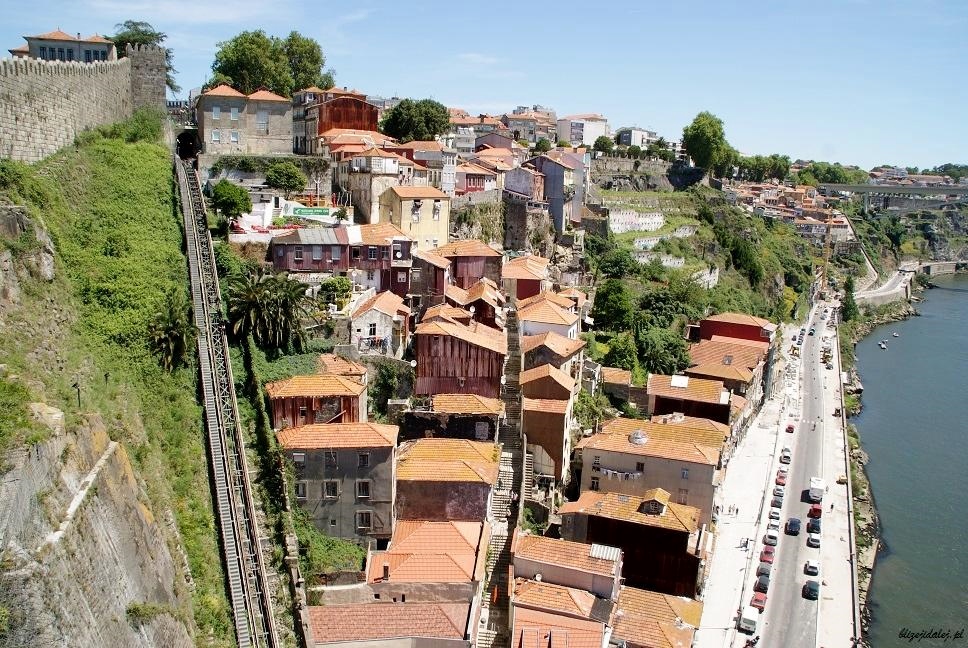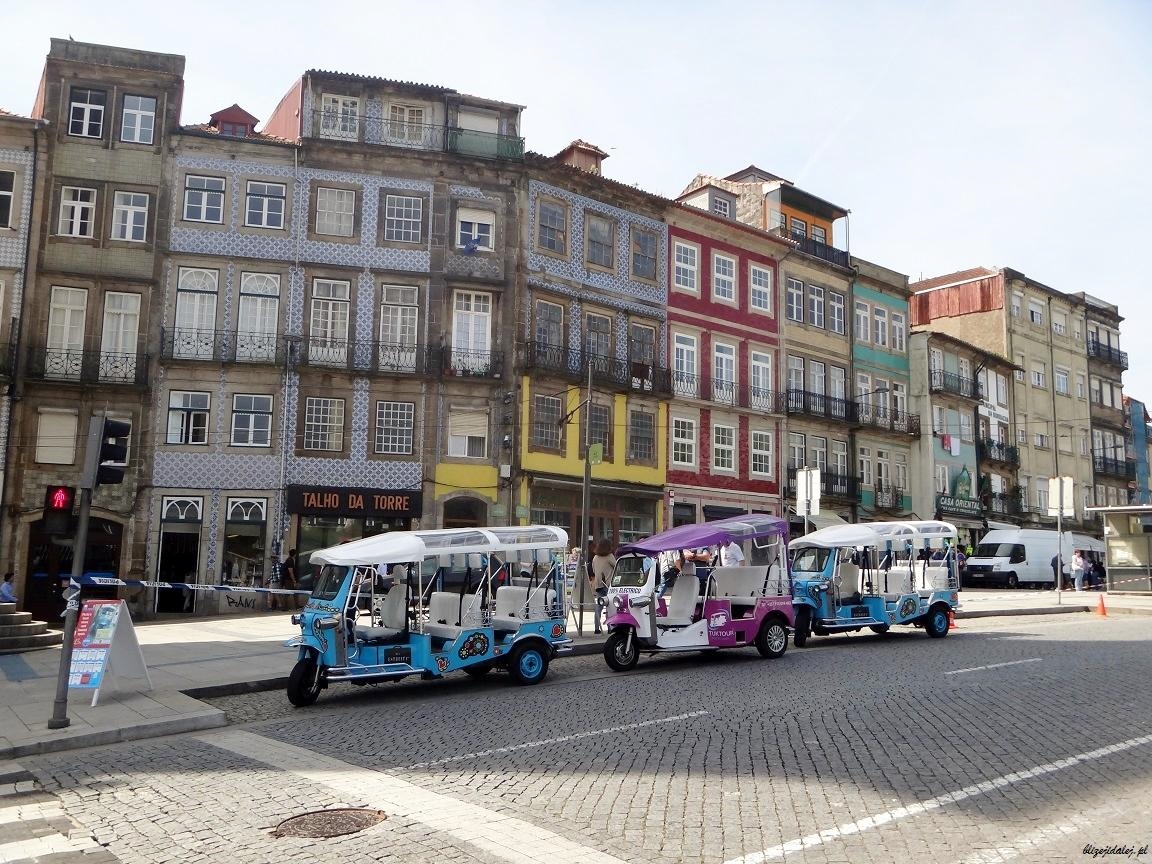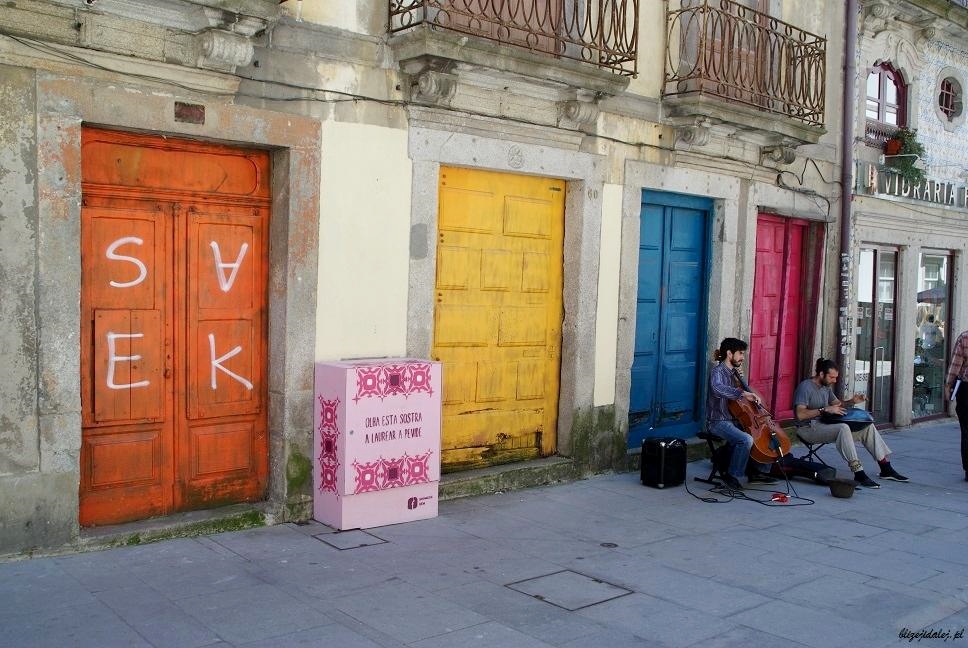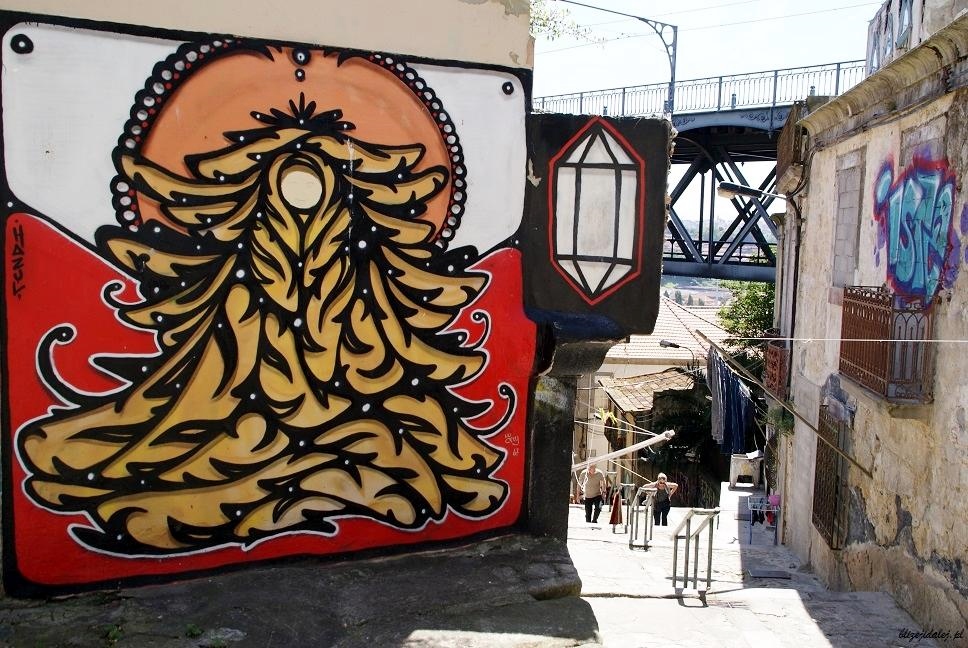 Lubicie Harrego Pottera? Ja specjalną fanką nie jestem, jednak to w niczym nie przeszkadza – podobno to miejsce zainspirowało J.K.Rowling do napisania serii książek. Jest to jedna z najstarszych księgarni w Portugalii i wyjątkowa, bo można się w niej poczuć jak w książkowym Hogwarcie! Nie można zaprzeczyć, księgarnia Lello jest wyjątkowa – zakręcone schody robią piorunujące wrażenie tuż po przekroczeniu progu księgarni, drewniane, ciężkie regały fascynują misternym wykonaniem a sufit cały w witrażowej mozaice stawia kropkę nad i… cudo! :) Jedyna uwaga, postaraj się być w tym miejscu rano, w innym przypadku będziesz zwiedzać w wielonarodowym ścisku i tłoku (wrr!). Ponadto, obecnie wejście do księgarni jest płatne 4€.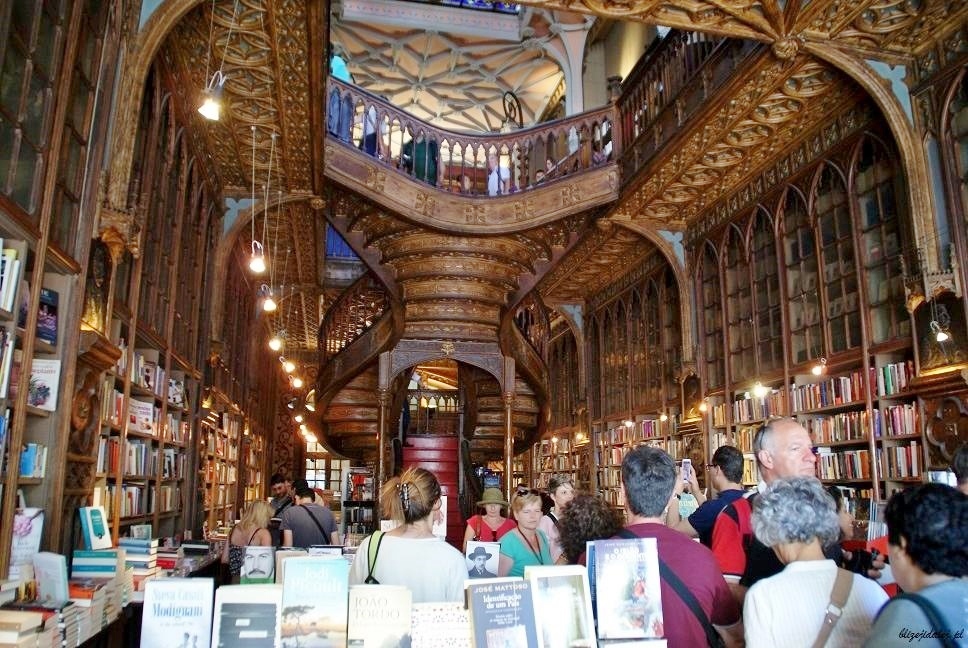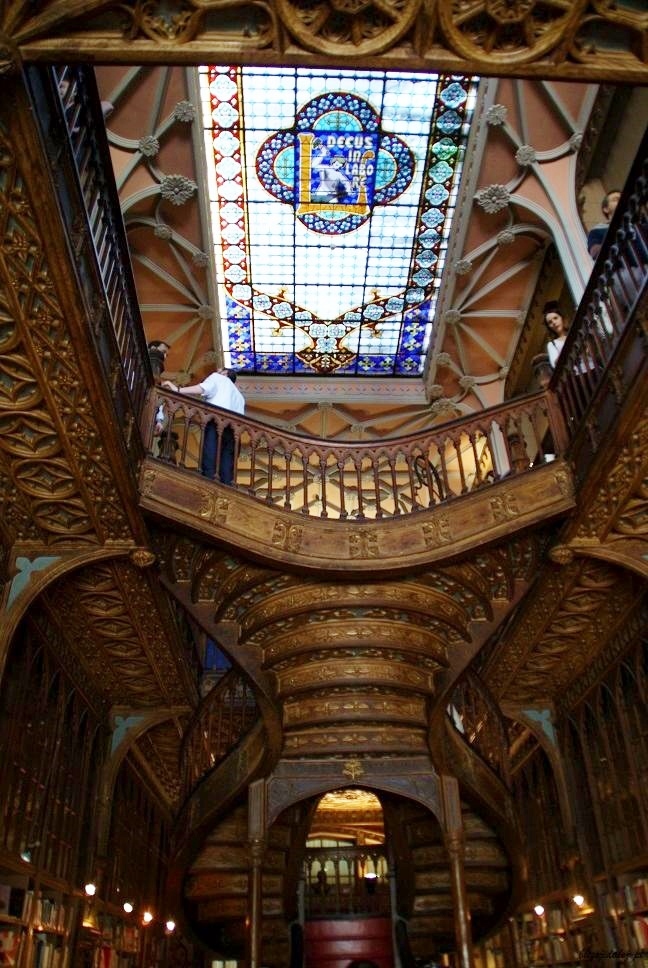 XIX dworzec Sao Bento to istne arcydzieło kafelkowe, znajdziecie tu ogromne obrazy przedstawiające historyczne bitwy Portugalii wykonane w większości na niebiesko-białych płytkach ceramicznych, czyli azulejos.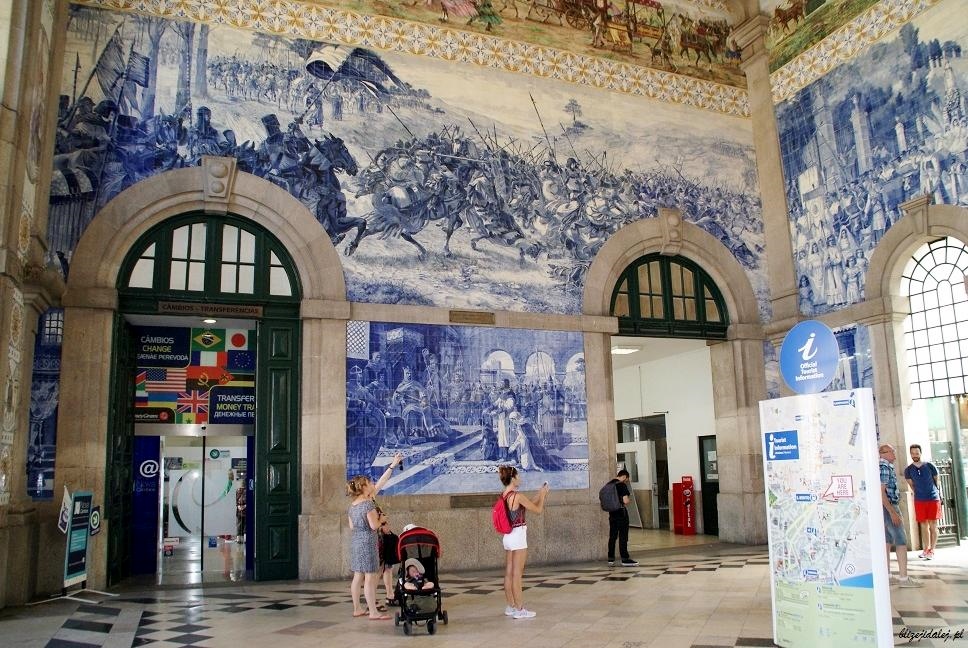 Porto do dziś kojarzy mi się z wielokolorowymi azulejos, szczególnie popularne są te w kolorze niebiesko-białym. Ozdabiają kaplice, kamienice, klatki schodowe, budynki, tworzą samodzielnie większe lub mniejsze obrazy – absolutny zawrót głowy :) Jednym z popularniejszych kościołów, który także udekorowany jest pięknymi azulejos jest Igreja dos Carmelitas, Igreja de St. Ildefons czy Sé Catedral – warto poświęcić chwilę i zajrzeć do środka.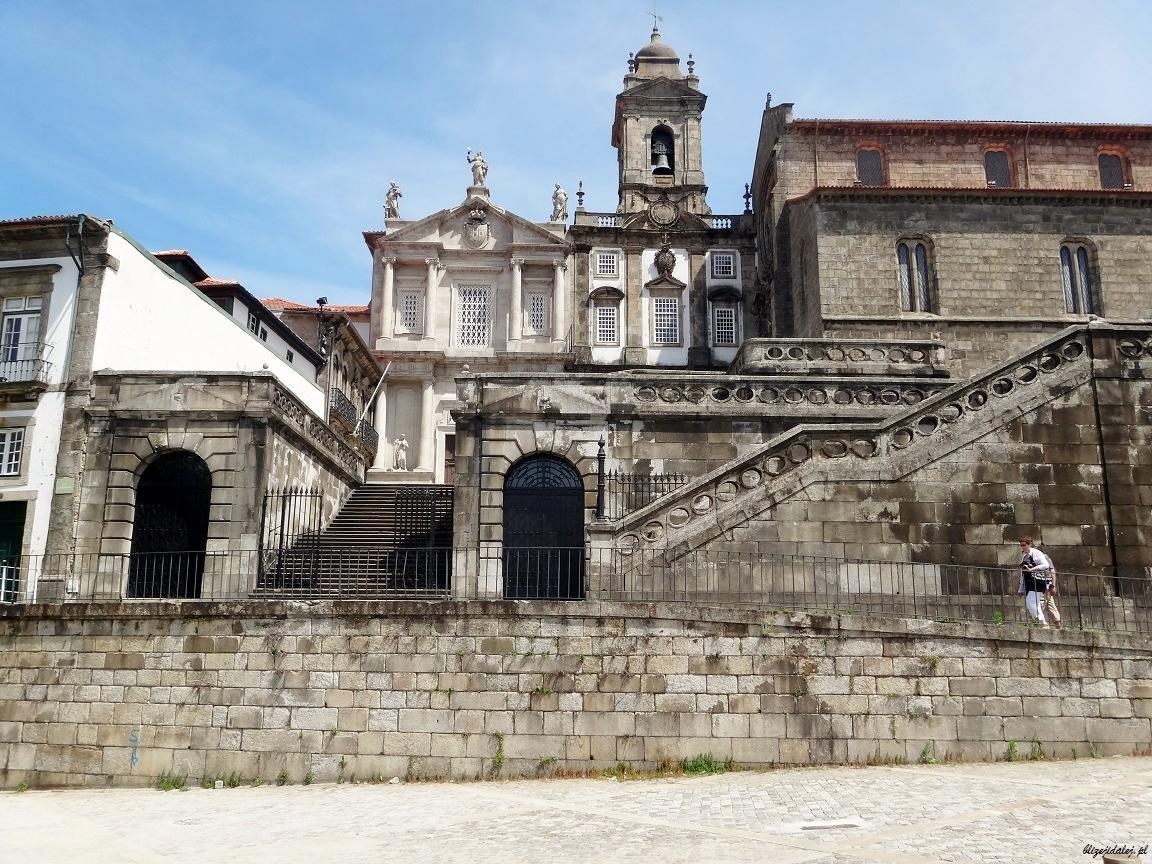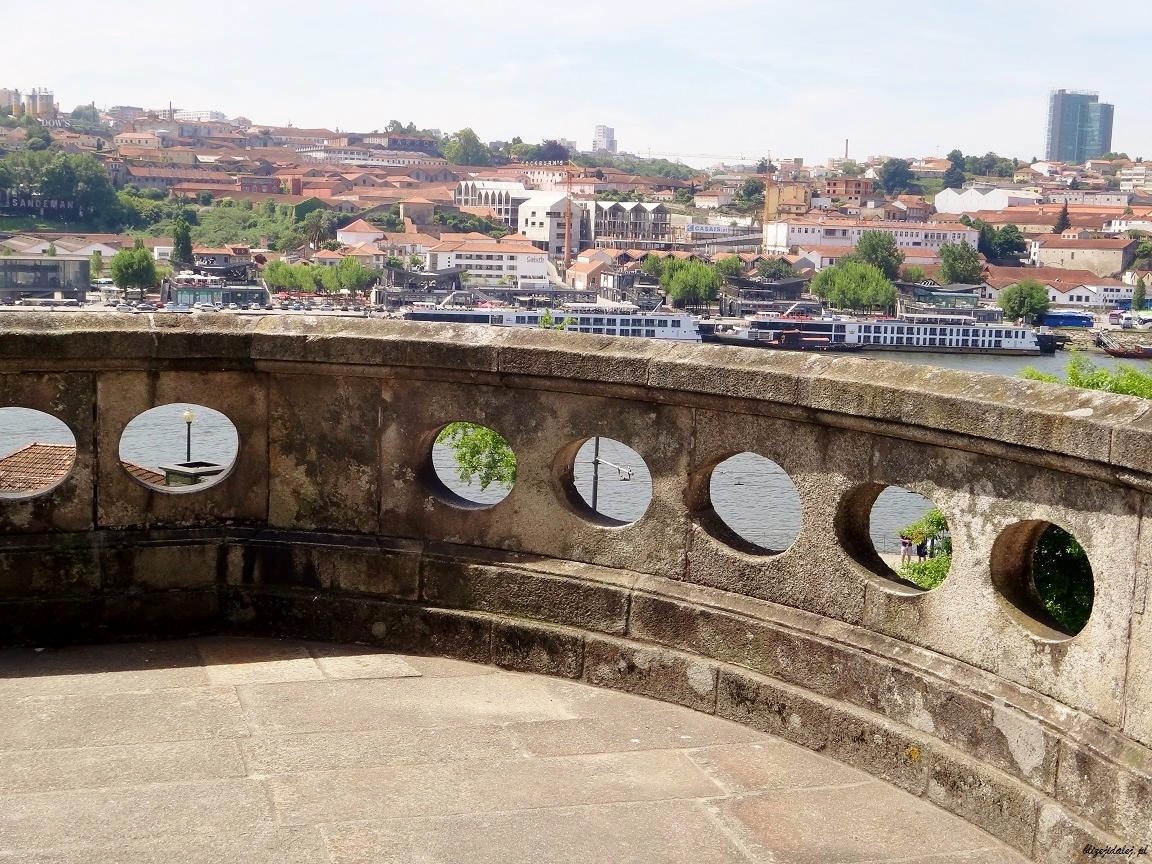 Na placu tuż pod kościołem Igreja dos Carmelitas znajduje się przystanek zabytkowego tramwaju, którym dojedziemy do miejsca w którym rzeka Duoro spotyka się z oceanem – my przeoczyliśmy tą atrakcję, jednak jak kiedyś ponownie zawitamy do Porto to to będzie pierwsza atrakcja z jakiej skorzystamy :)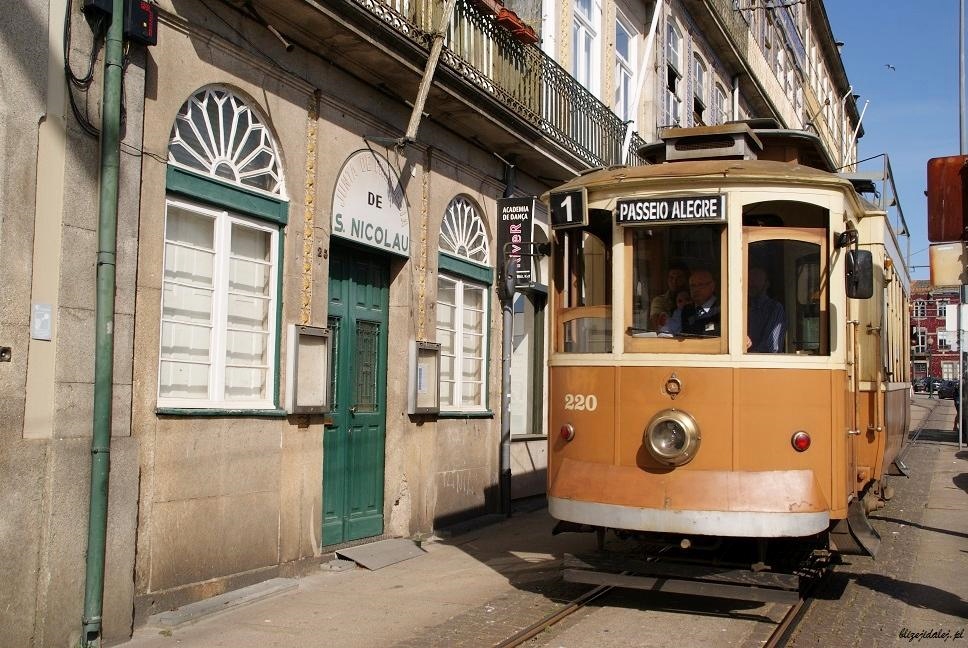 Uwielbiam dreptać po targowiskach, które pełne są różnorodnych, lokalnych przysmaków i specjałów a jak dodatkowo, można w dość przystępnej cenie zjeść świeżutkie miejscowe dania, to już nic więcej do szczęścia mi nie potrzeba – polecam zajrzeć do Mercado Do Bolsa na małe co nie co ;)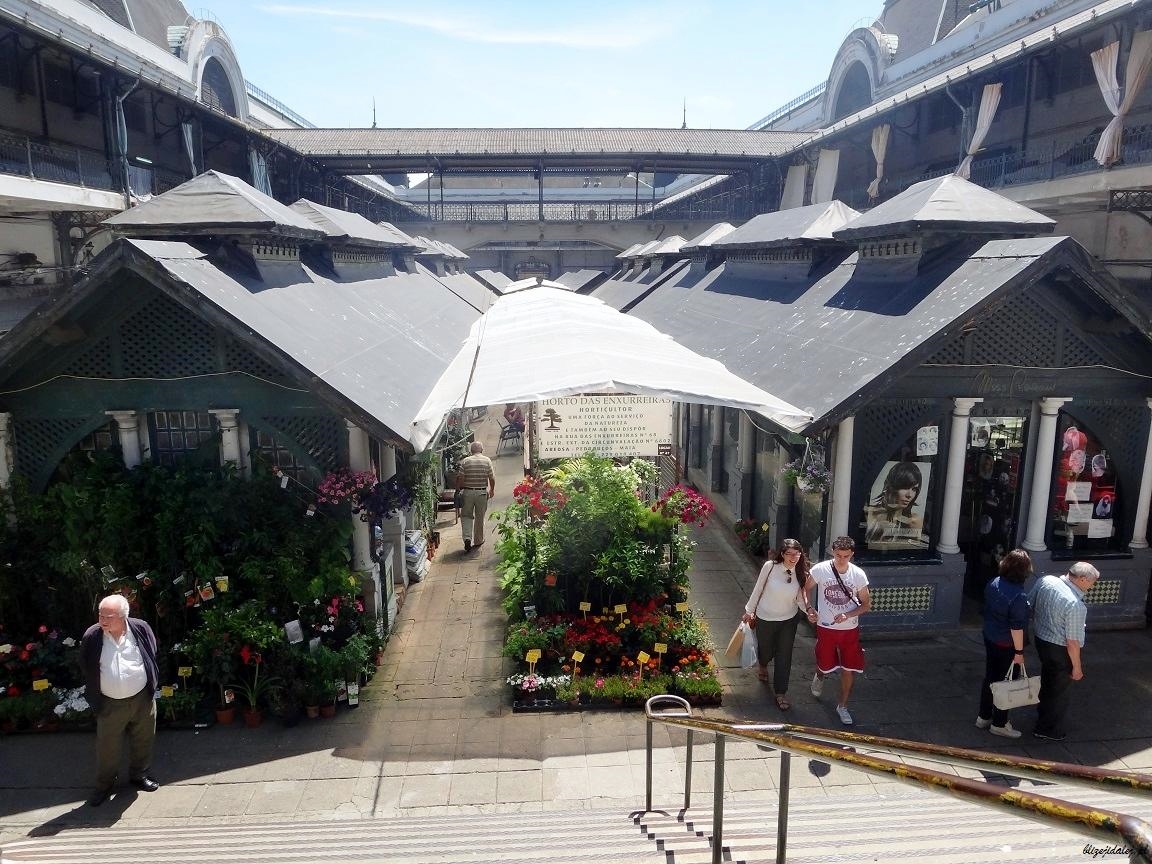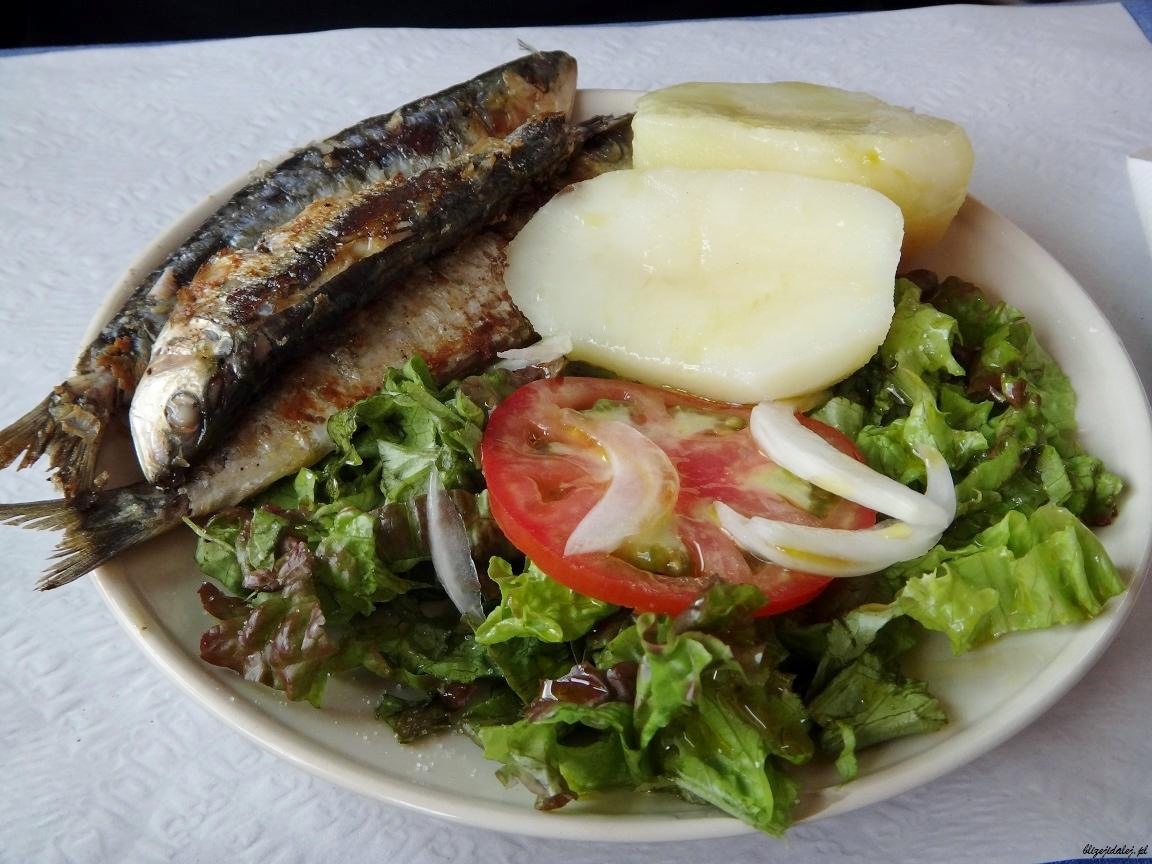 A może lubisz podniebne atrakcje i podziwianie miasta z lotu ptaka? Świetne widoki rozciągają się z kolejki linowej Teleferico de Gaia – w czasie kiedy byliśmy w Porto, do biletu był gratis w postaci lampki wina w jednej z okolicznych piwniczek :)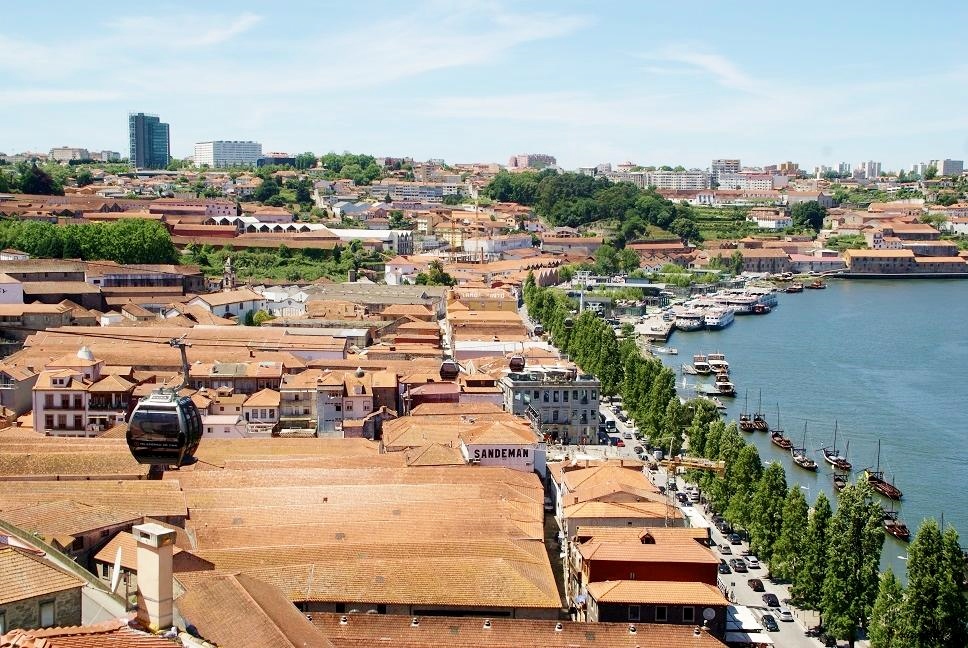 I jeden z najpyszniejszych punktów czyli porto w Porto! Tak, tak, nie liczy się wizyta w Porto bez wycieczki po piwniczkach mieszczących się po drugiej stronie rzeki Duoro. Wybór jest ogromny i tylko od Ciebie zależy na którą winnice zdecydujesz się poświęcić czas, a może zdecydujesz się na więcej niż jedną? ;) My odwiedziliśmy piwniczkę Sandemana i byliśmy zachwyceni, a postać a'la Zorro do dziś przywołuje uśmiech i tylko jedno skojarzenie: Porto! Więcej o "Porto w Porto – Sandeman" (tutaj).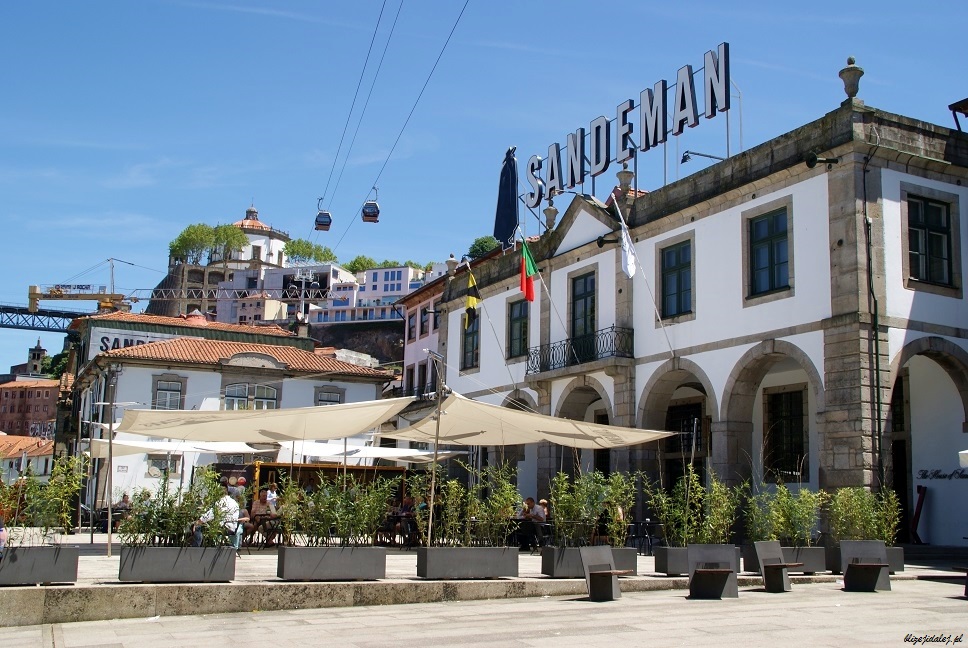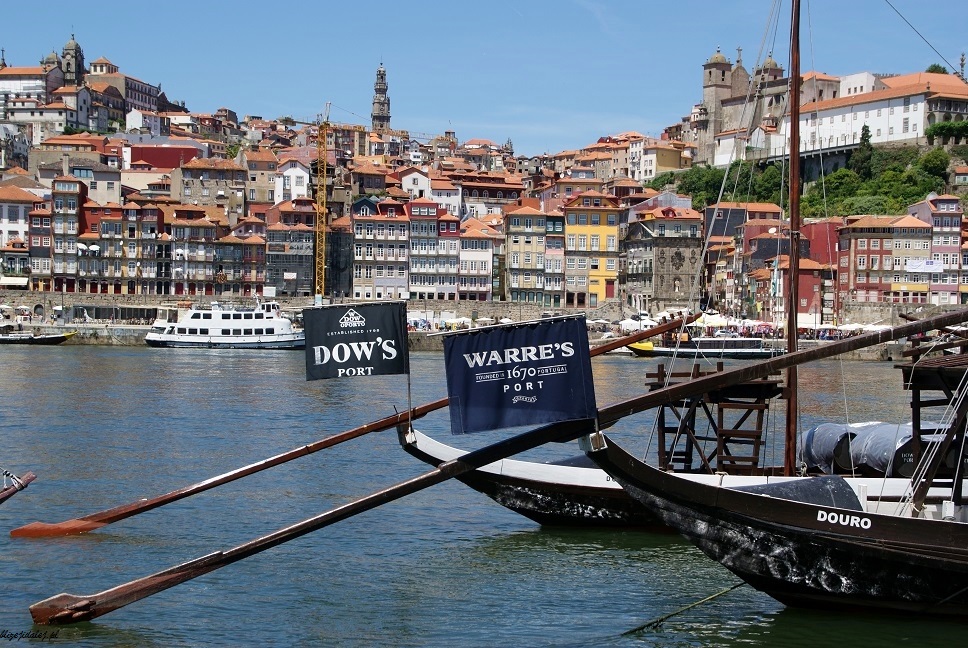 Koniecznie trzeba pospacerować po reprezentacyjnej ulicy Santa Catarina – kiedyś szczyt luksusu, obecnie turystyczna ulica na której znajdziemy mnóstwo sklepów, restauracji i knajpek. Warto przespacerować się Rua das Flores, otwartą tylko dla ruchu pieszego – jednak w moim odczucia trzeba po prostu pospacerować po ścisłym centrum miasta, za każdym kolejnym zakrętem pokazują się naszym oczom, olbrzymie place, piękne budowle, czarujące sklepiki czy kolejne klimatyczne kafejki zachęcające do relaksu w cieniu parasola :)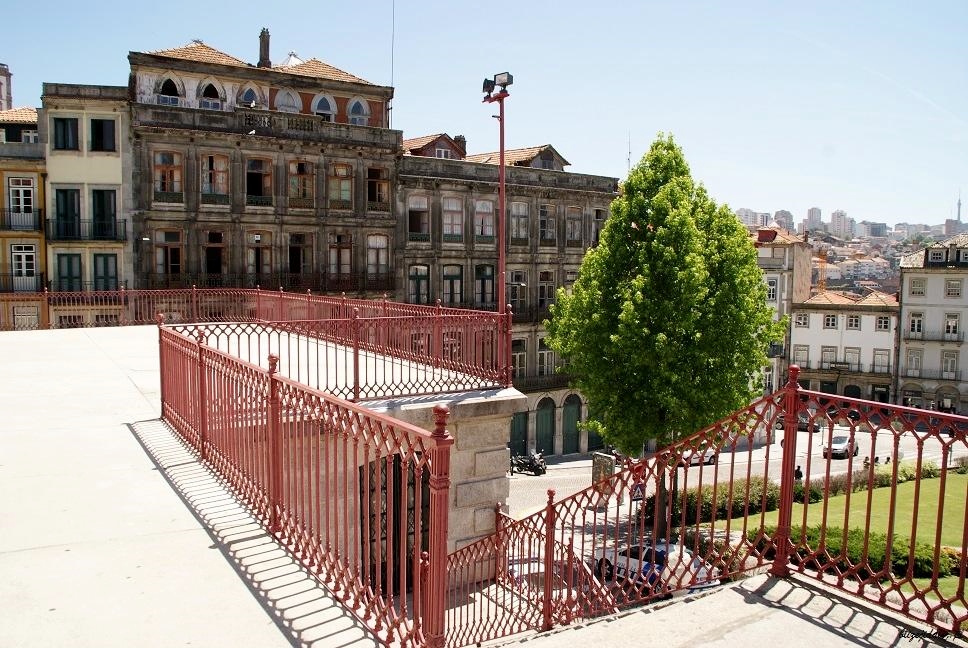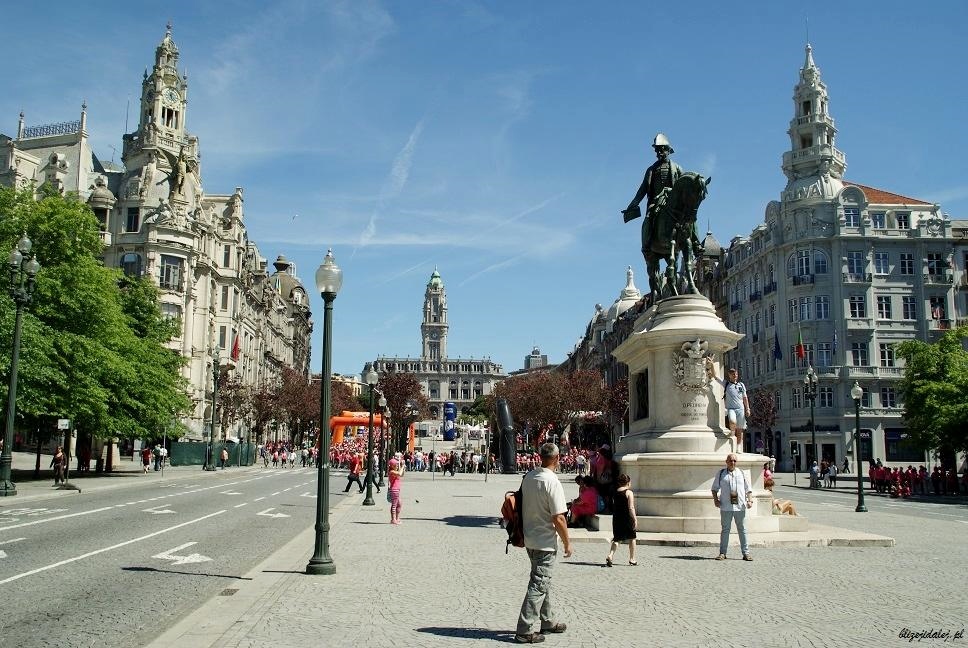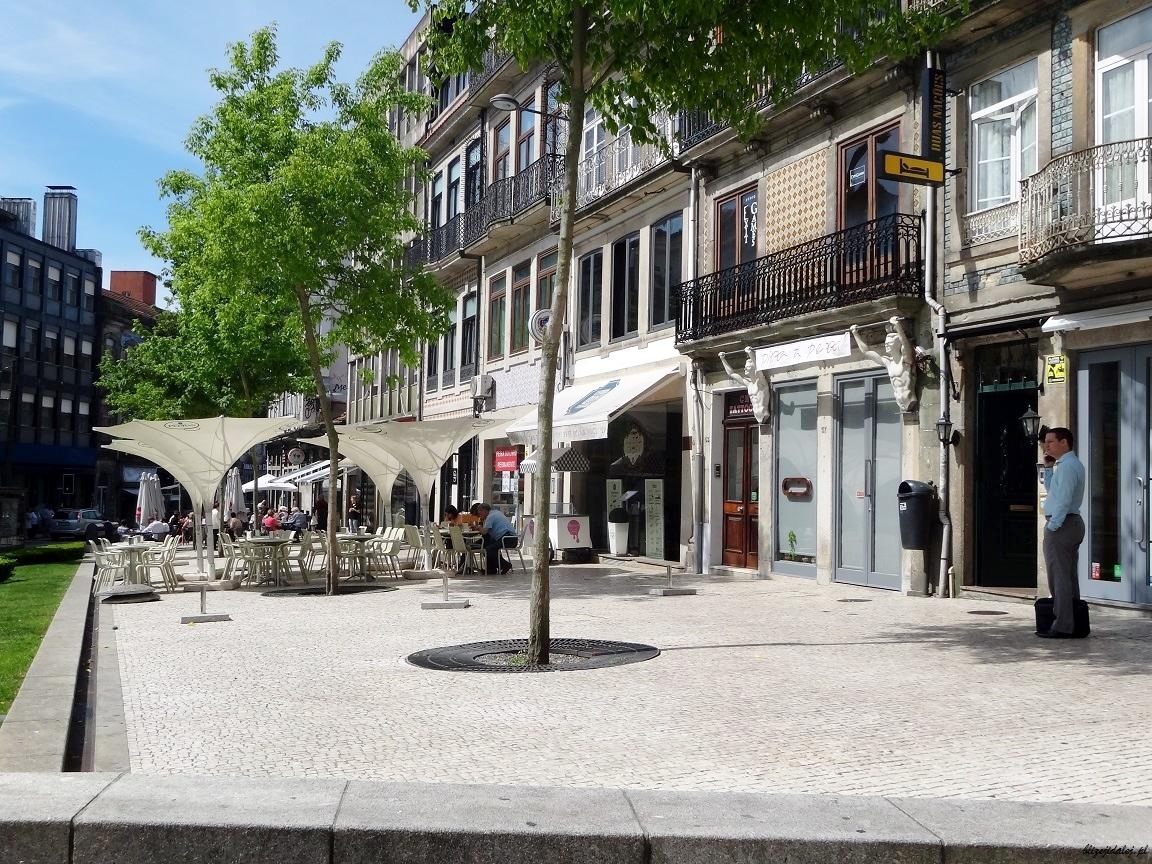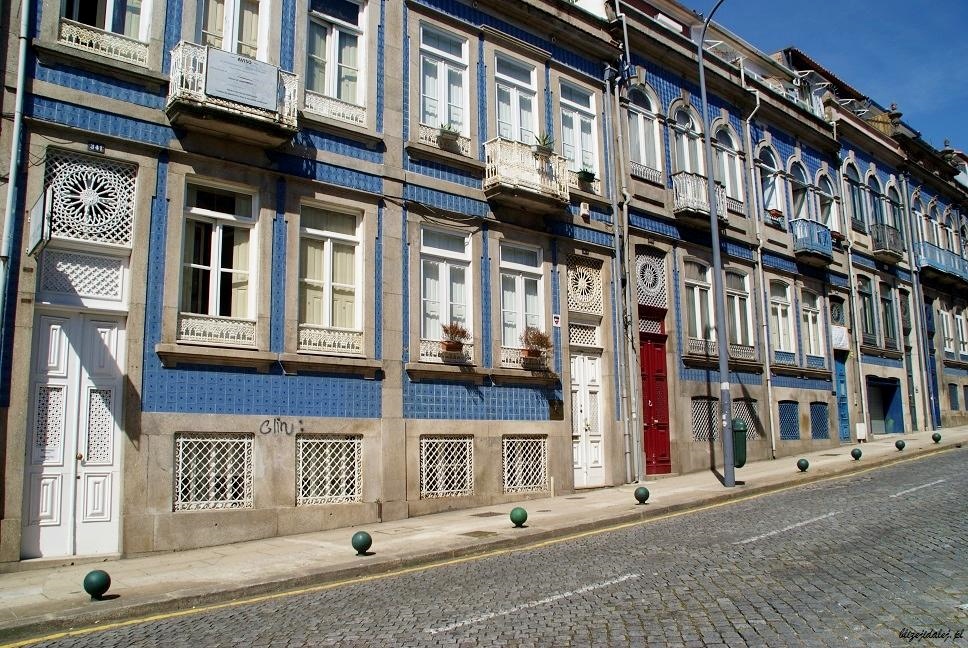 Po mieście nie warto biegać odhaczając kolejne atrakcje z listy "must see" – zachęcam aby dać się ponieść fantazji i podążać sobie tylko znanym szlakiem… wąskie uliczki zachęcają do odkrywania, więc nie wahaj się ani chwili! I pamiętaj, że miasto jest położone na wzgórzach a więc prawdopodobieństwo że na koniec dnia będziesz mega zmęczony jest olbrzymie… jednak cóż za przyjemne zmęczenie to będzie :)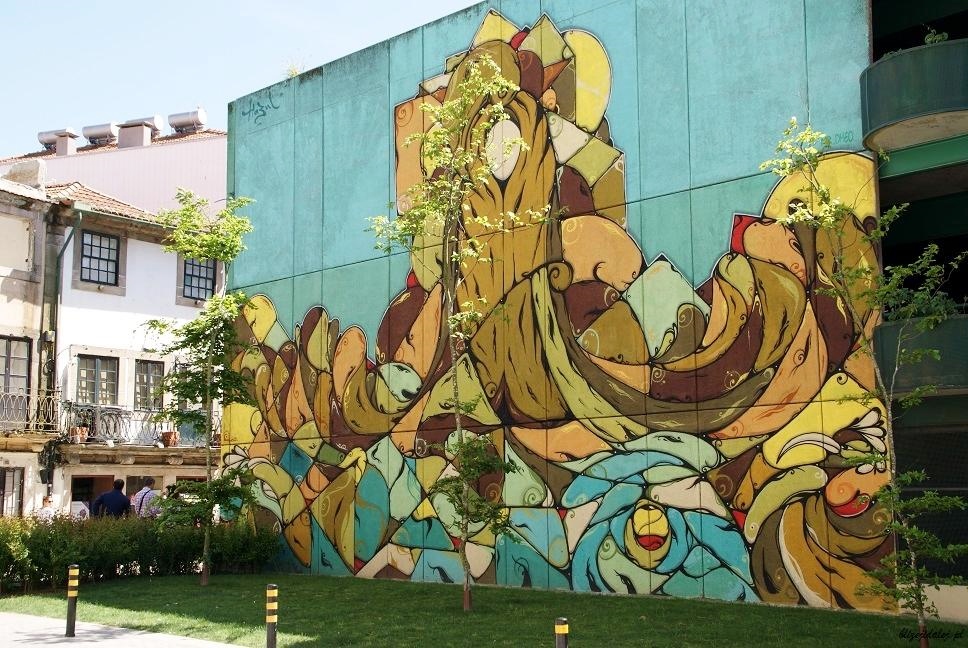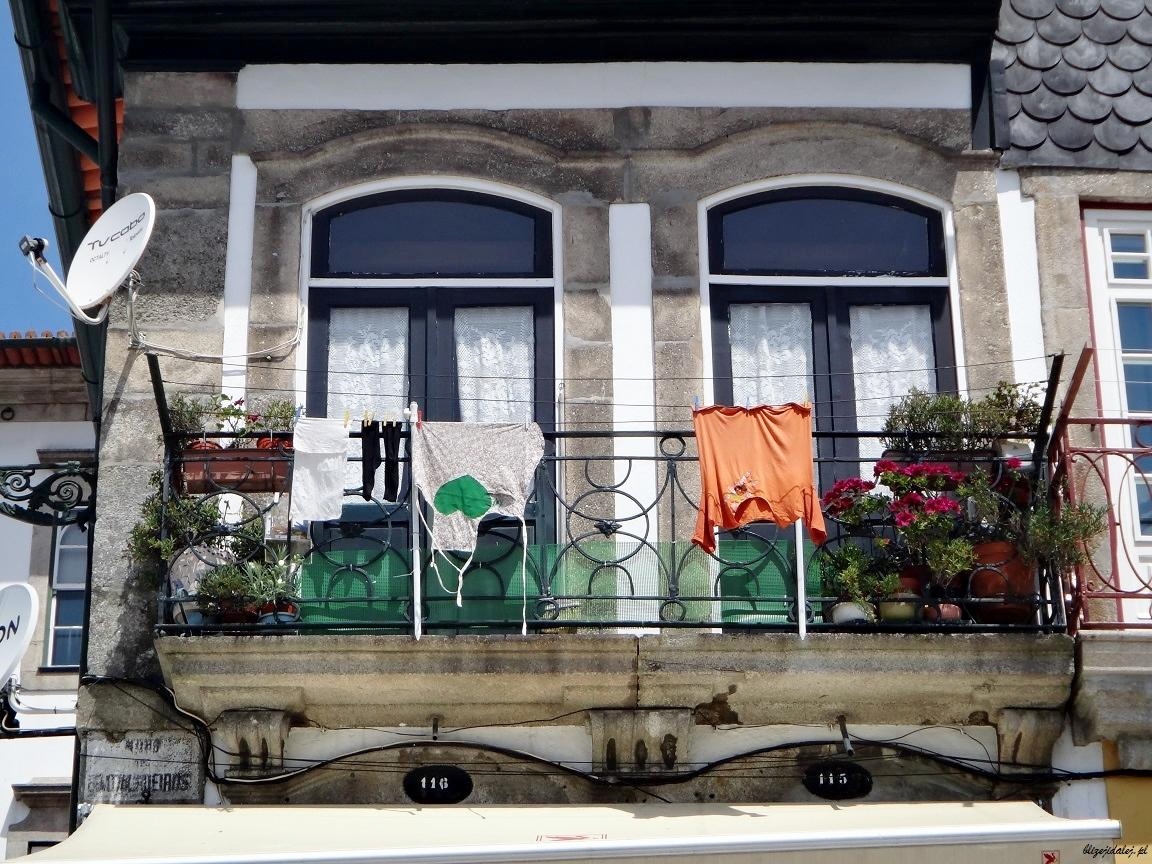 Porto ma absolutnie wszystko co potrzebne aby zauroczyć na dłużej i tęsknić za nim, z łezką w oku wspominając klimat i styl w zimowy wieczór popijając lampkę rozgrzewającego porto – tak, tak, bez wątpienia do Porto jeszcze wrócimy :)
---
You might also like