W pierwszej kolejności chcieliśmy się przespacerować drogą pienińska do Czerwonego Klasztoru, jednak epidemia covid nie daje o sobie zapomnieć – granice zamknięte (!), przejścia nie ma…
Na szczęście już ten krótki odcinek od przystani flisackiej w Szczawnicy do granicy jest bardzo przyjemny :) Znajduje się tu Schronisko PTTK Orlica Szczawnica, pawilon wystawowy Pienińskiego Parku Narodowego, grota Zyblikiewicza czy wyspa na który prowadzi uginająca się pod stopami kładka. A tam rzeźby Anny i Artura Wernerów, pionierów sportu i rekreacji w Pieninach oraz wielki, kwiatowy paw. Urocza wysepka otoczona wodami Dunajca z widokiem na Szczawnicę :)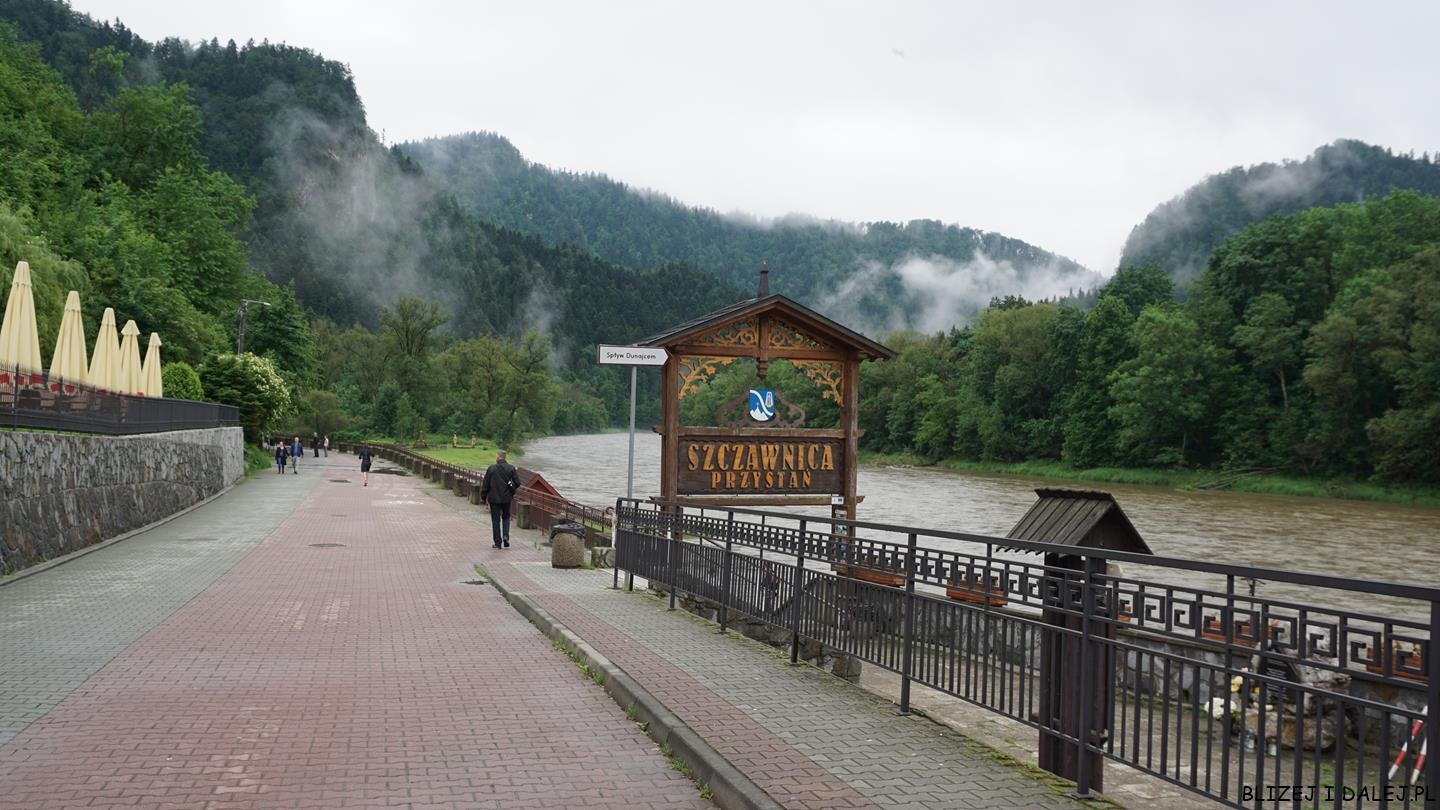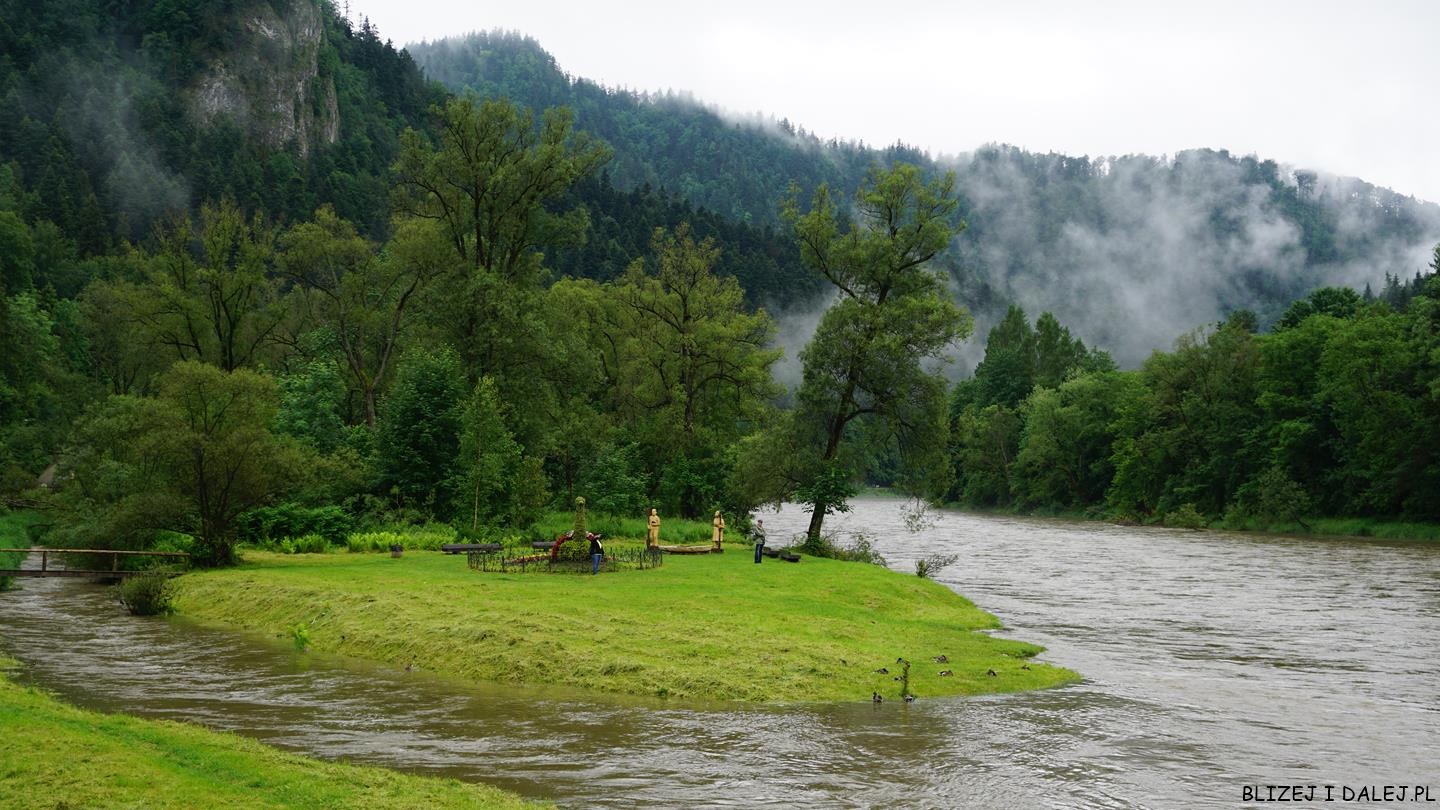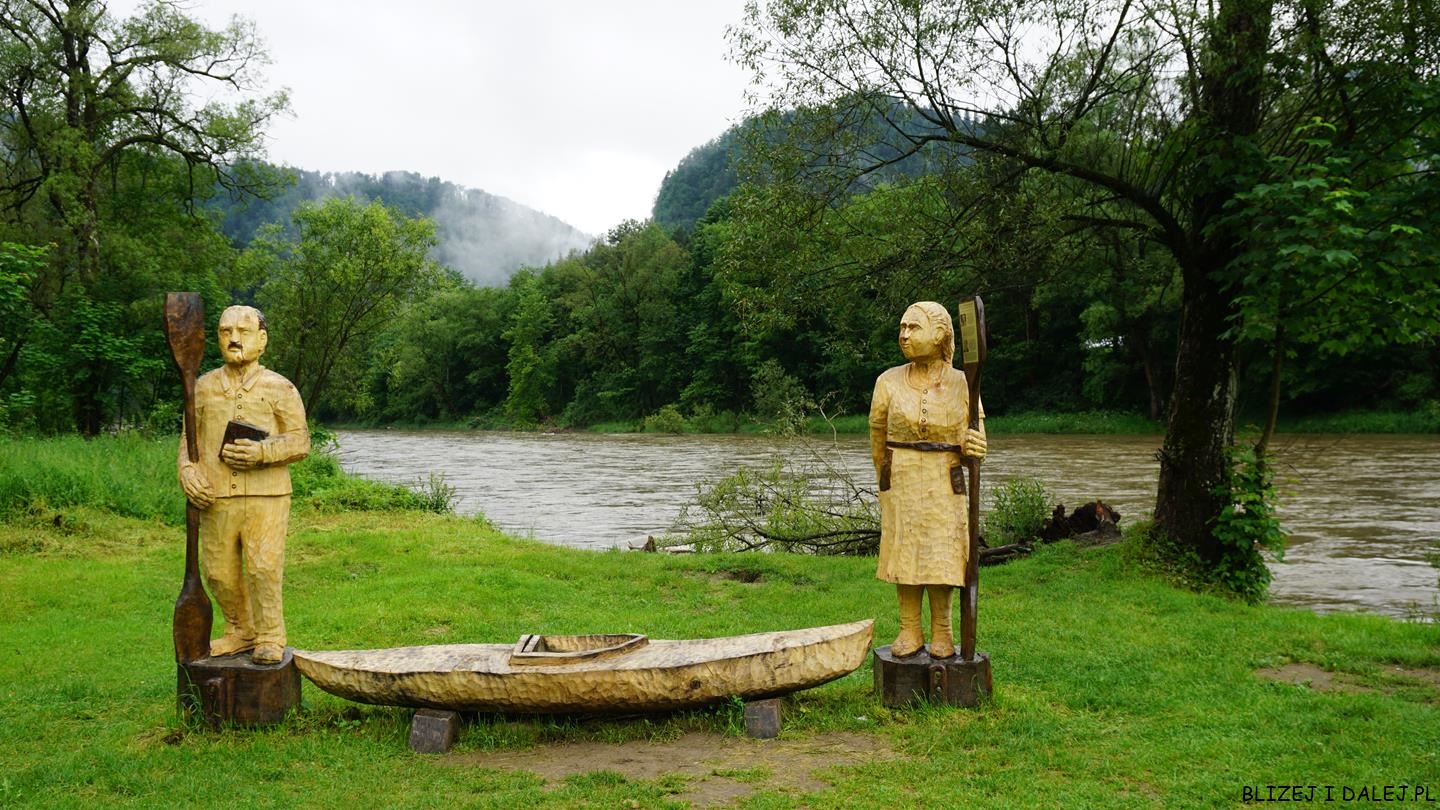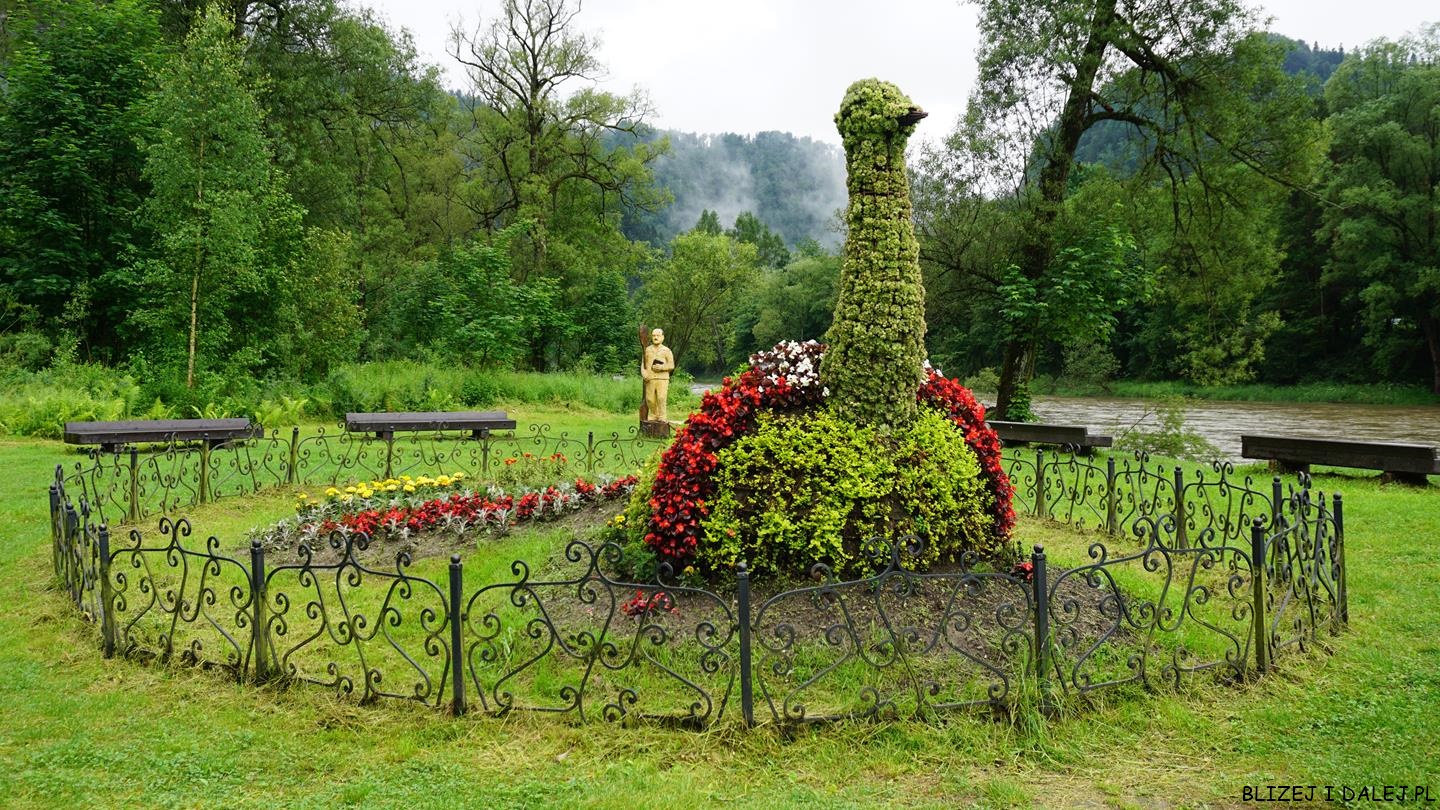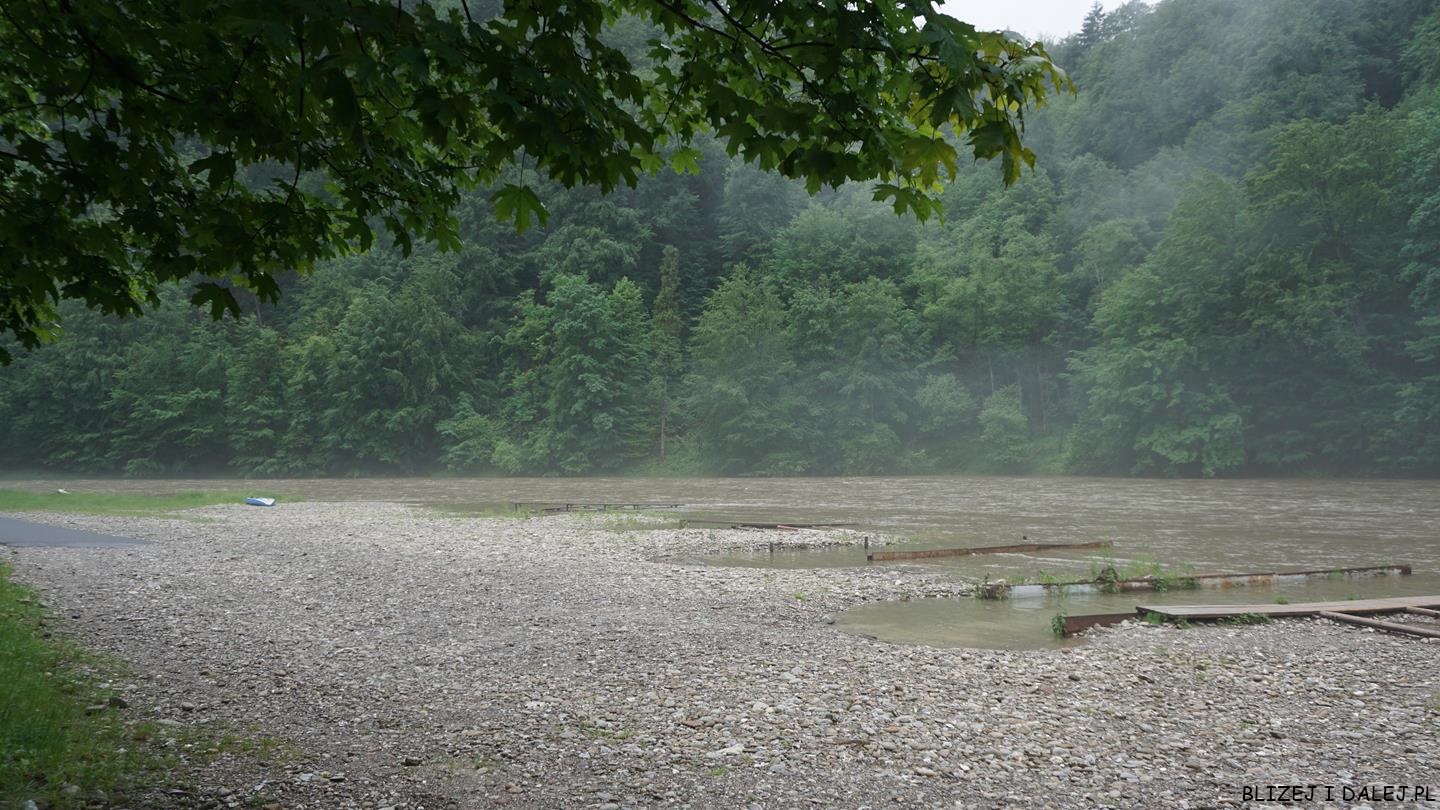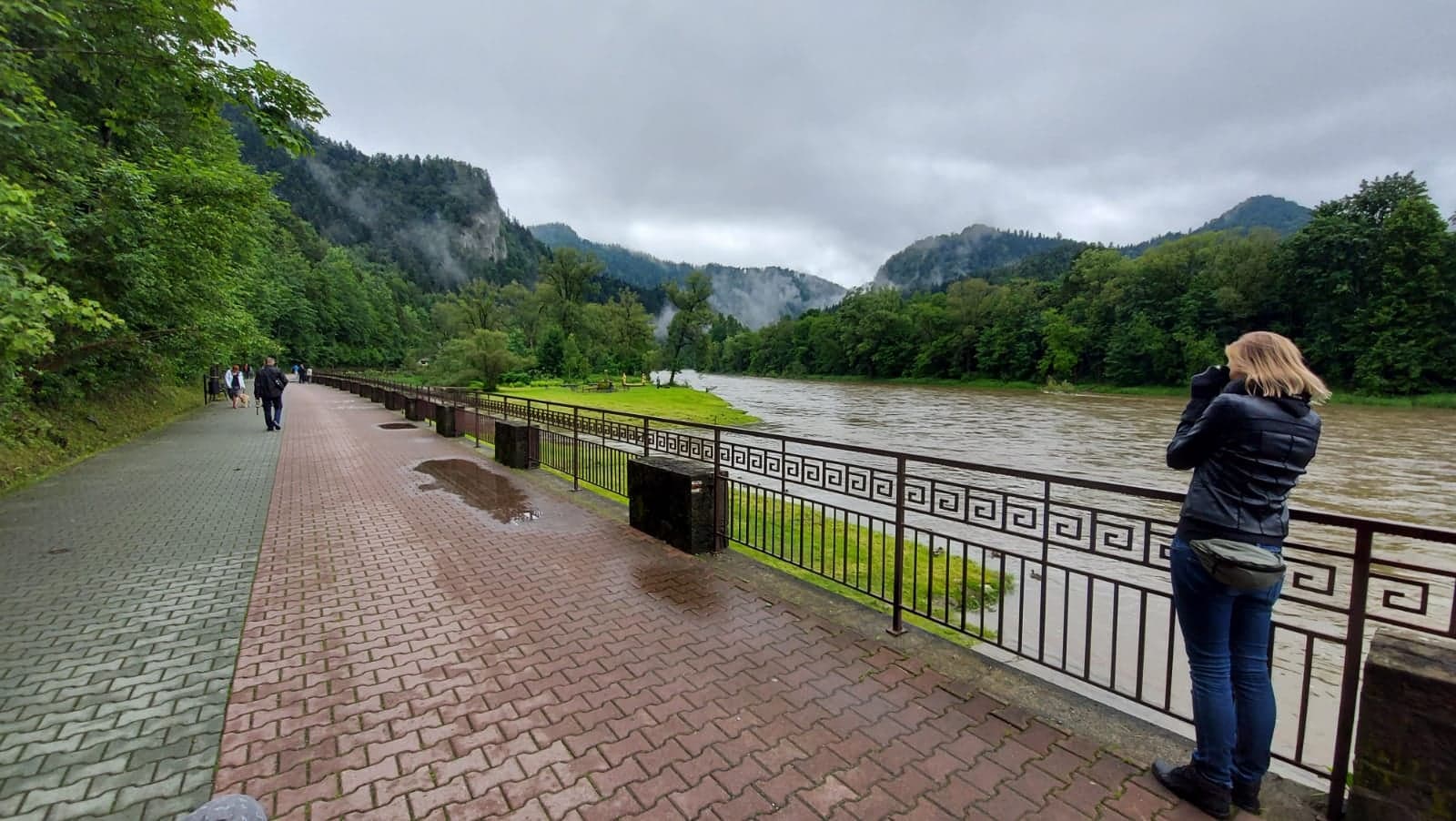 Szczęśliwie, dwa dni później Słowacja otworzyła granicę i mieliśmy możliwość udania się na drugą stronę Dunajca – w końcu! Bo to było już kolejne podejście… do trzech razy sztuka ;)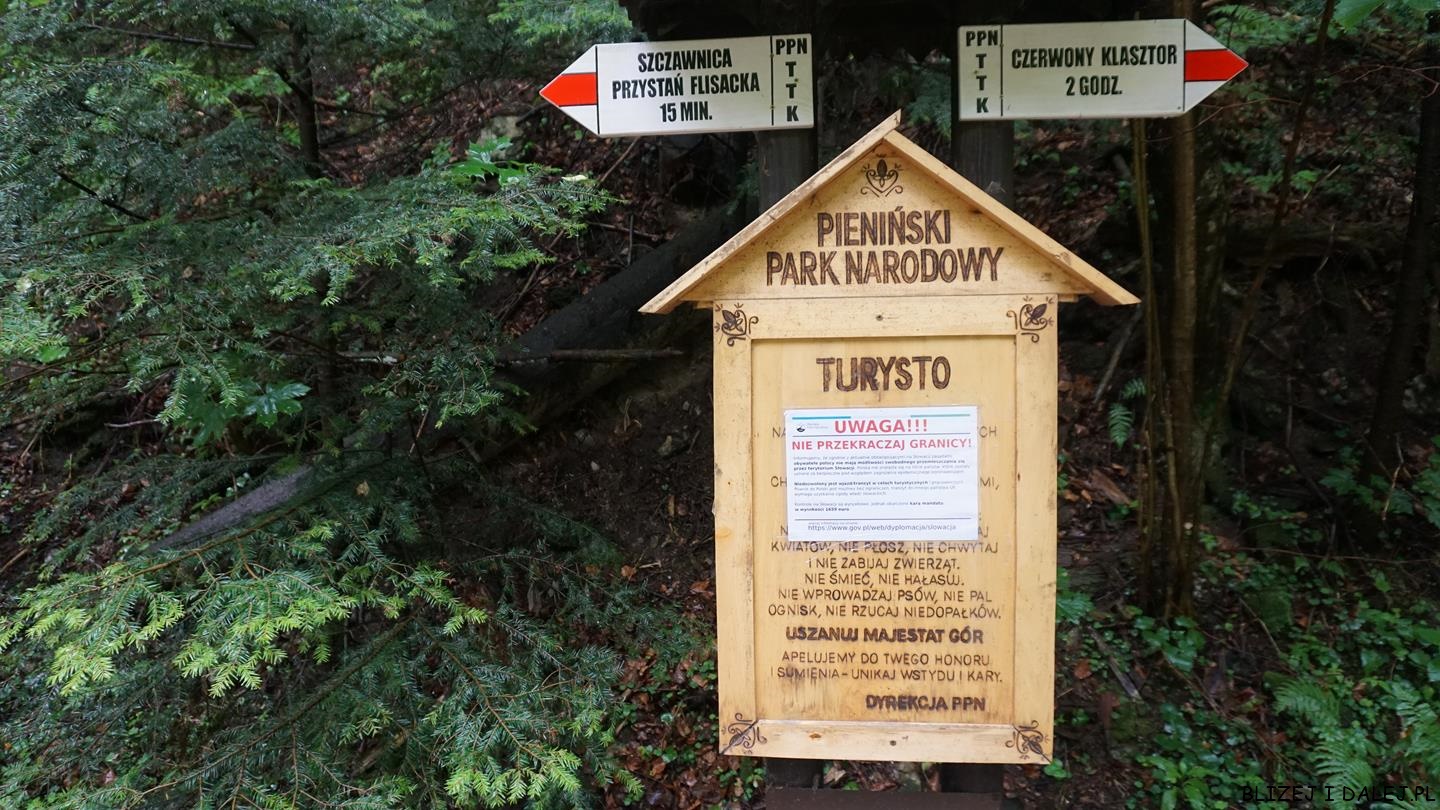 Do Czerwonego Klasztoru można się dostać na kilka sposobów: spacerem/rowerem ze Szczawnicy lub autem bezpośrednio do Słowacji czy też zostawiając auto na parkingu w miejscowości Sromowce Niżne po stronie polskiej. Ze Sromowców Niżnych można się dostać suchą stopą po pieszym mostku przerzuconym przez rzekę – kilkanaście minut później zwiedzaliśmy klasztor… dodam, że do przejścia jest tylko kilometr i to po płaskim ;) Można śmiało powiedzieć – czas na relaks!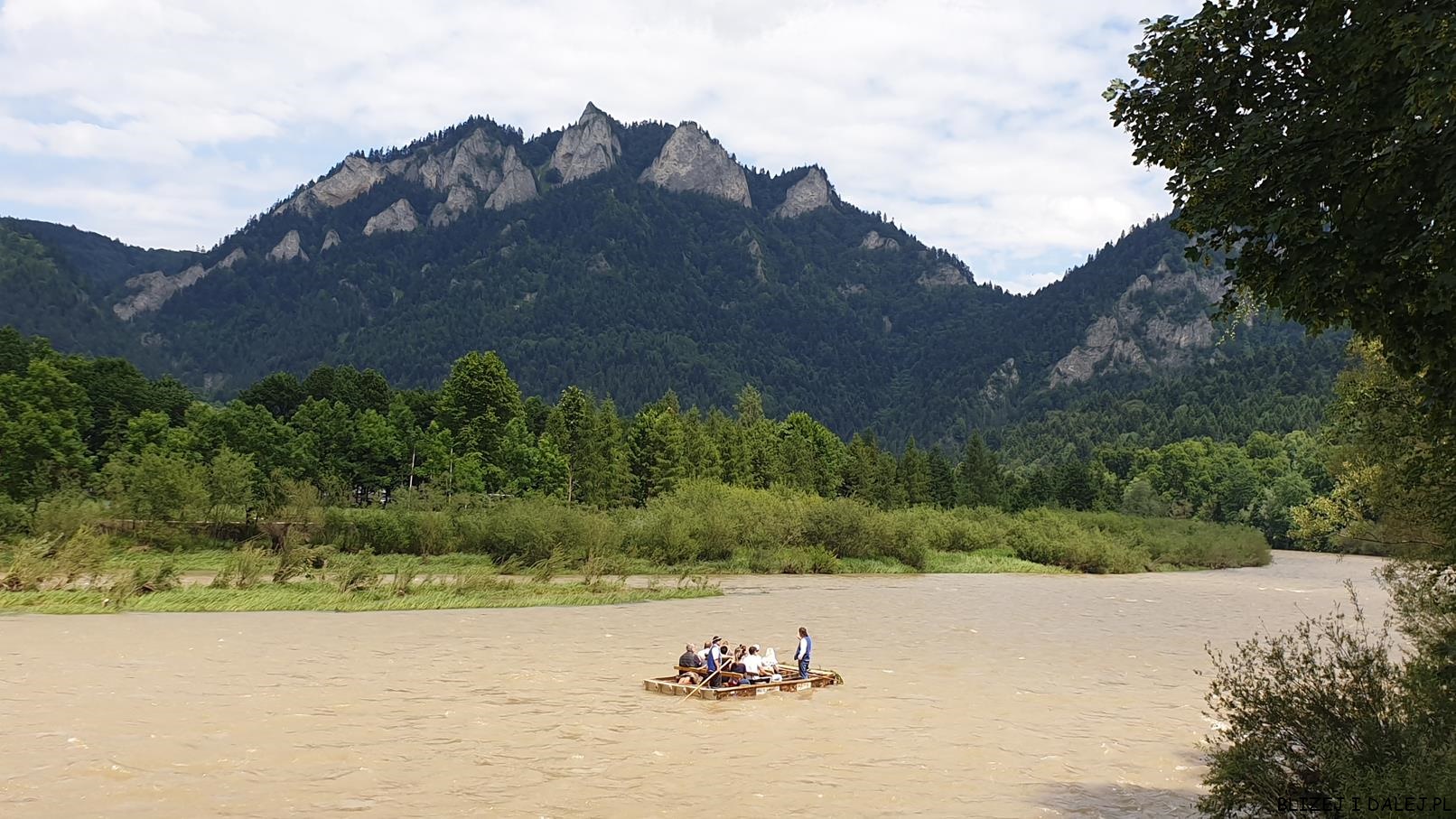 Sam klasztor to nieźle zachowany kompleks klasztorny z cudownym widokiem na Trzy Korony :) Historia samego klasztoru jest dość burzliwa – zmieniał on wielokrotnie właścicieli, był najeżdżany, niszczony aż w końcu został całkowicie zniszczony przez pożar w 1907 roku. W latach 60-tych XX wieku został odrestaurowany.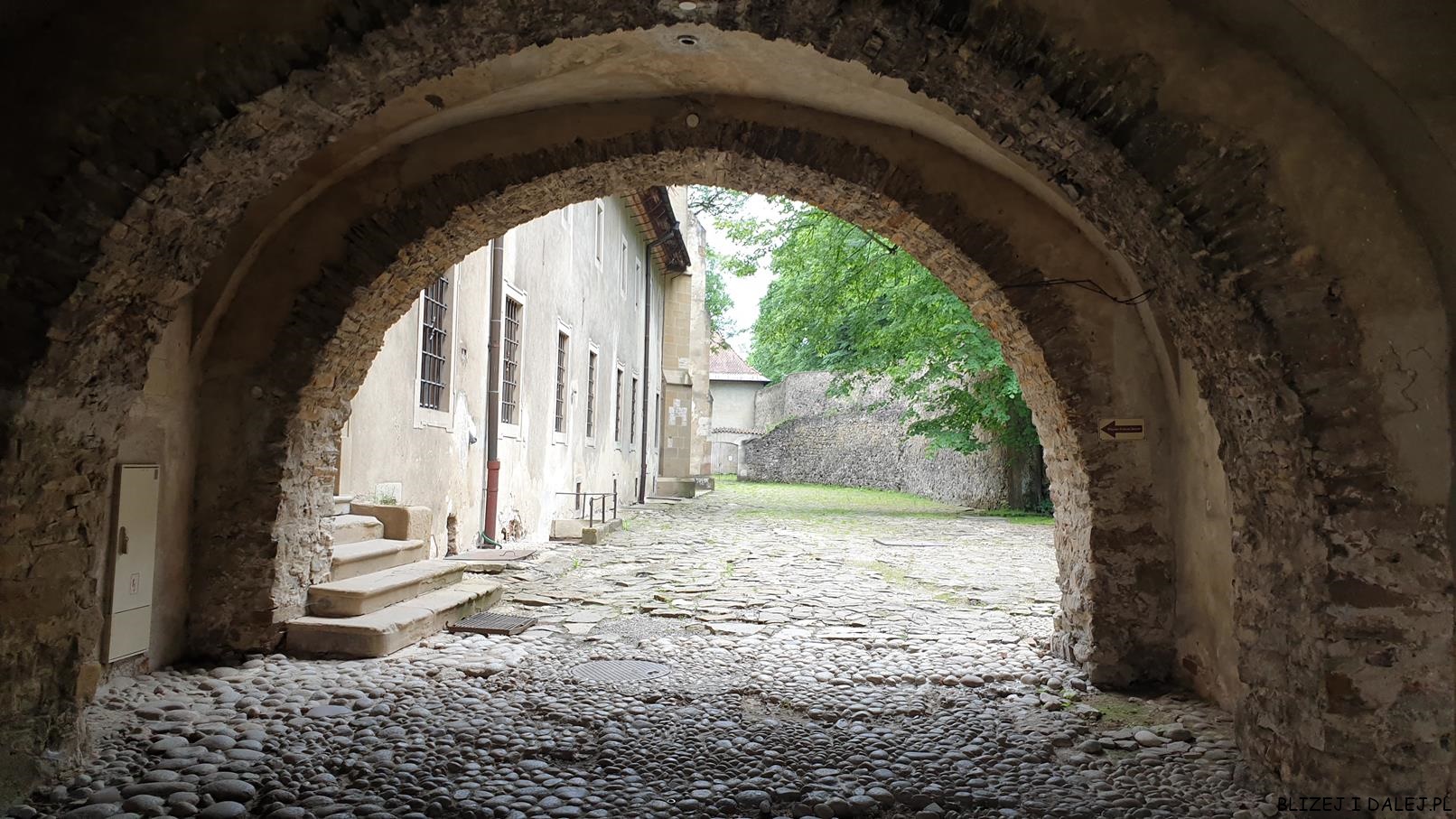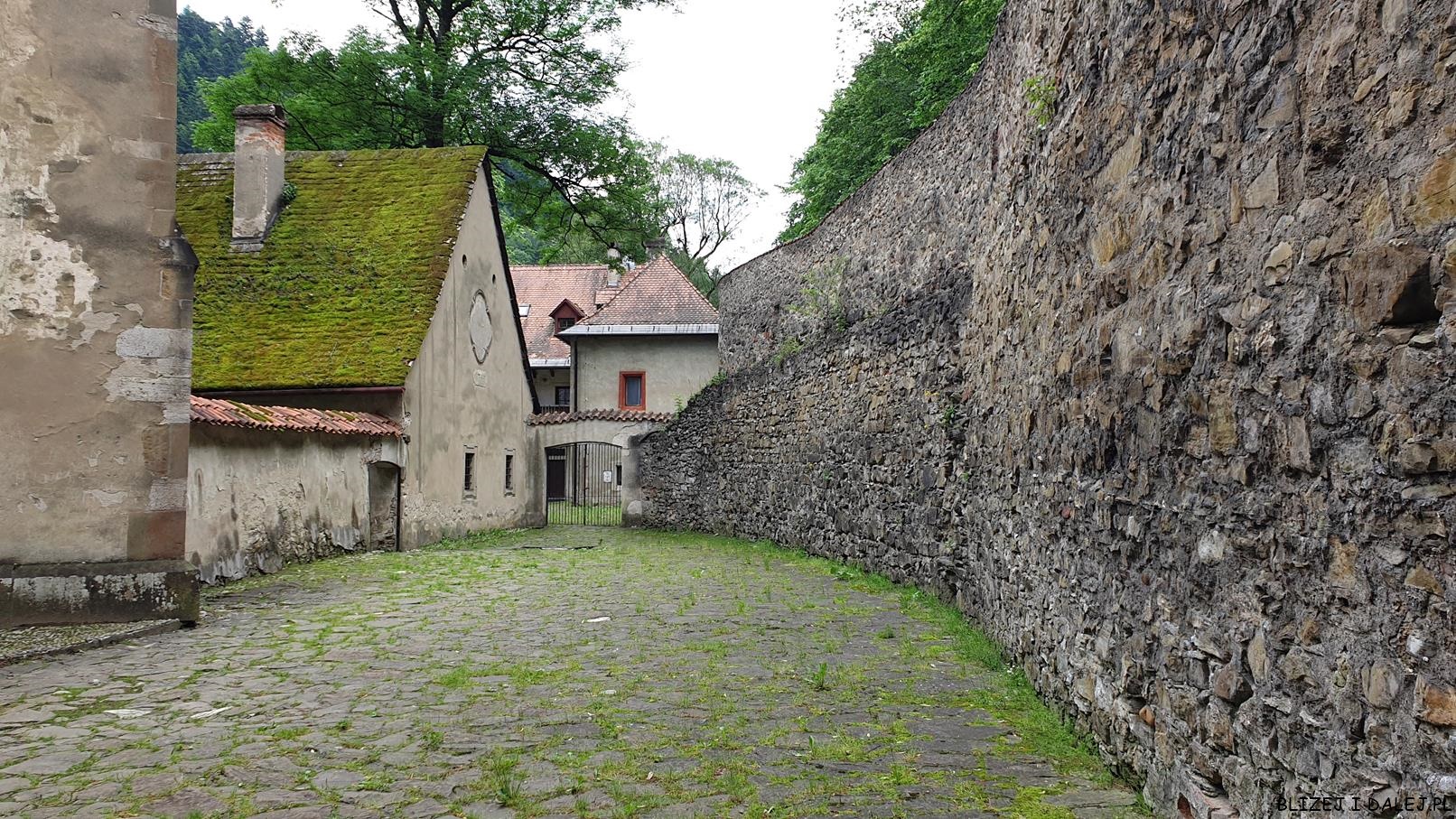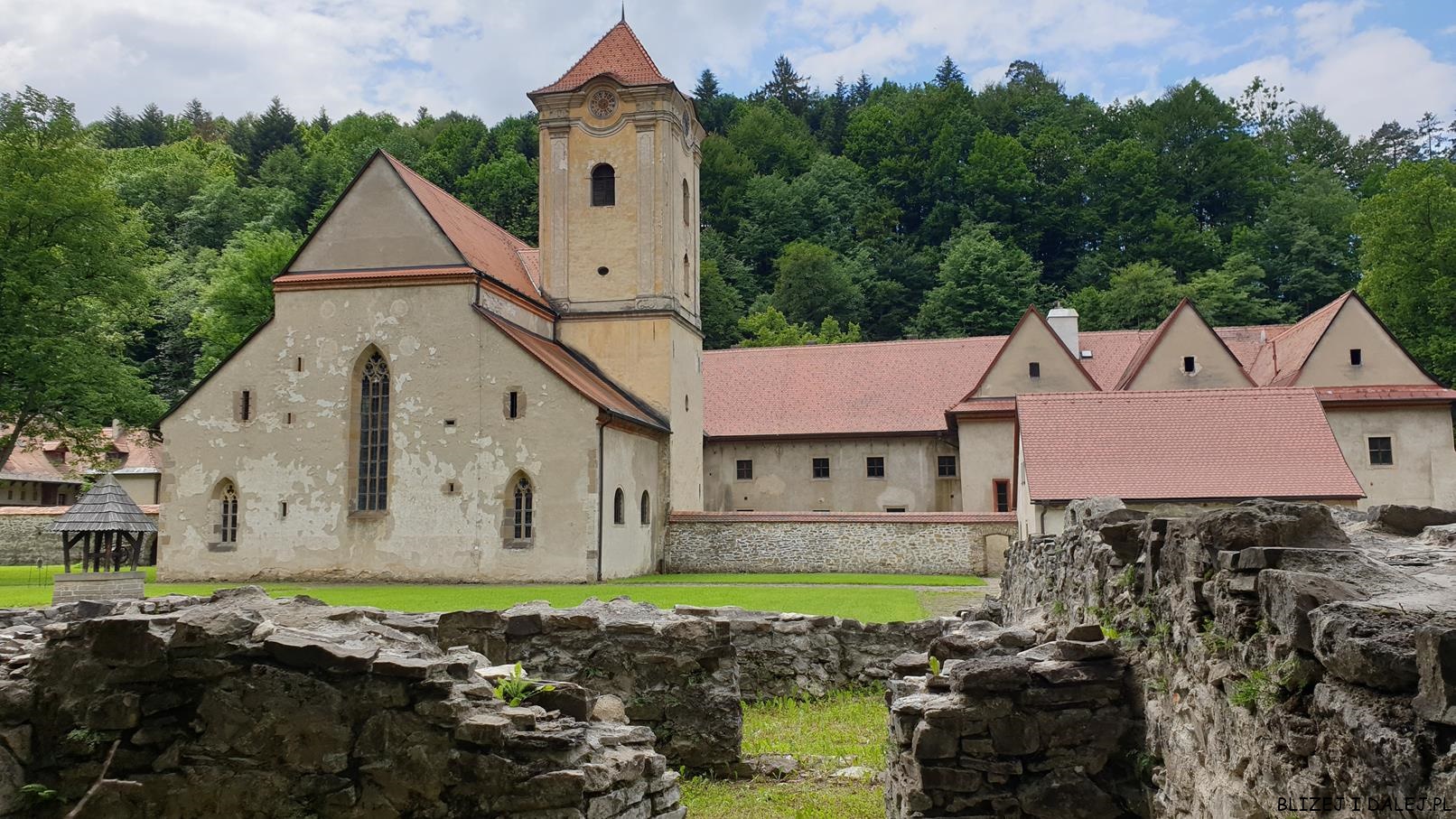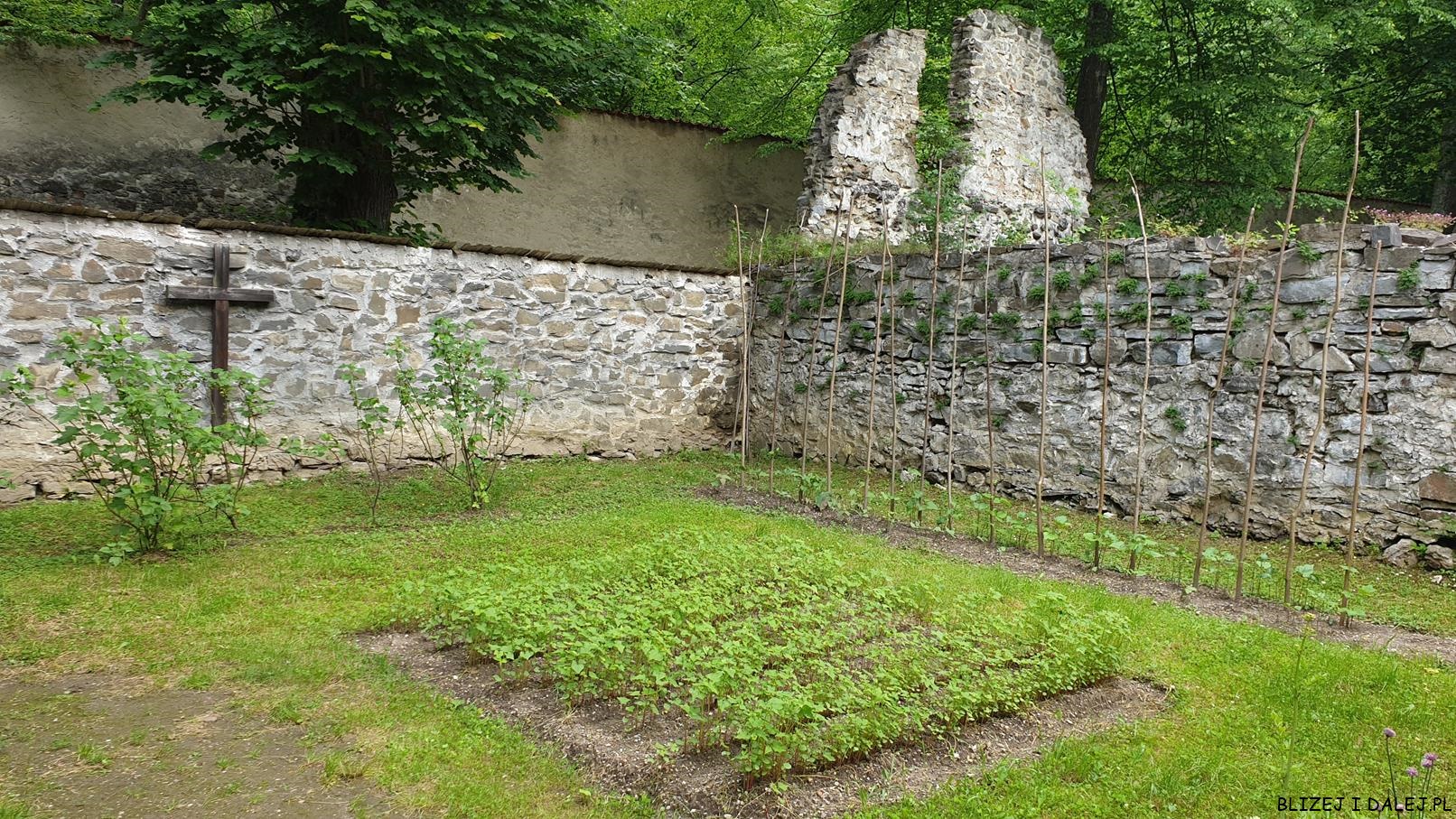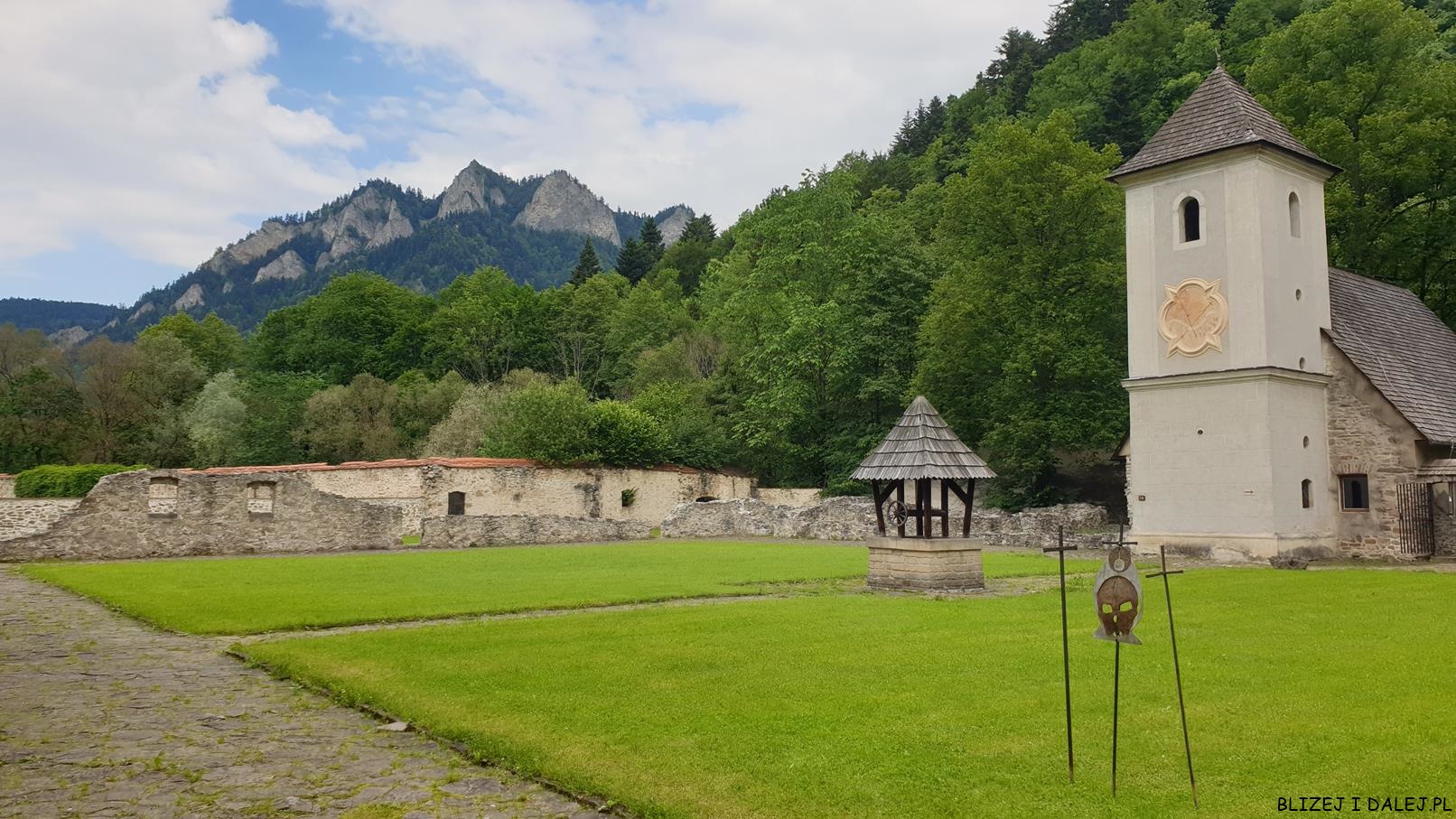 Udostępnione do zwiedzania są także wnętrza klasztoru oraz najokazalszy z klasztornych zabudowań kościół sw. Antoniego Pustelnika, którego budowę rozpoczęto w 1360 roku.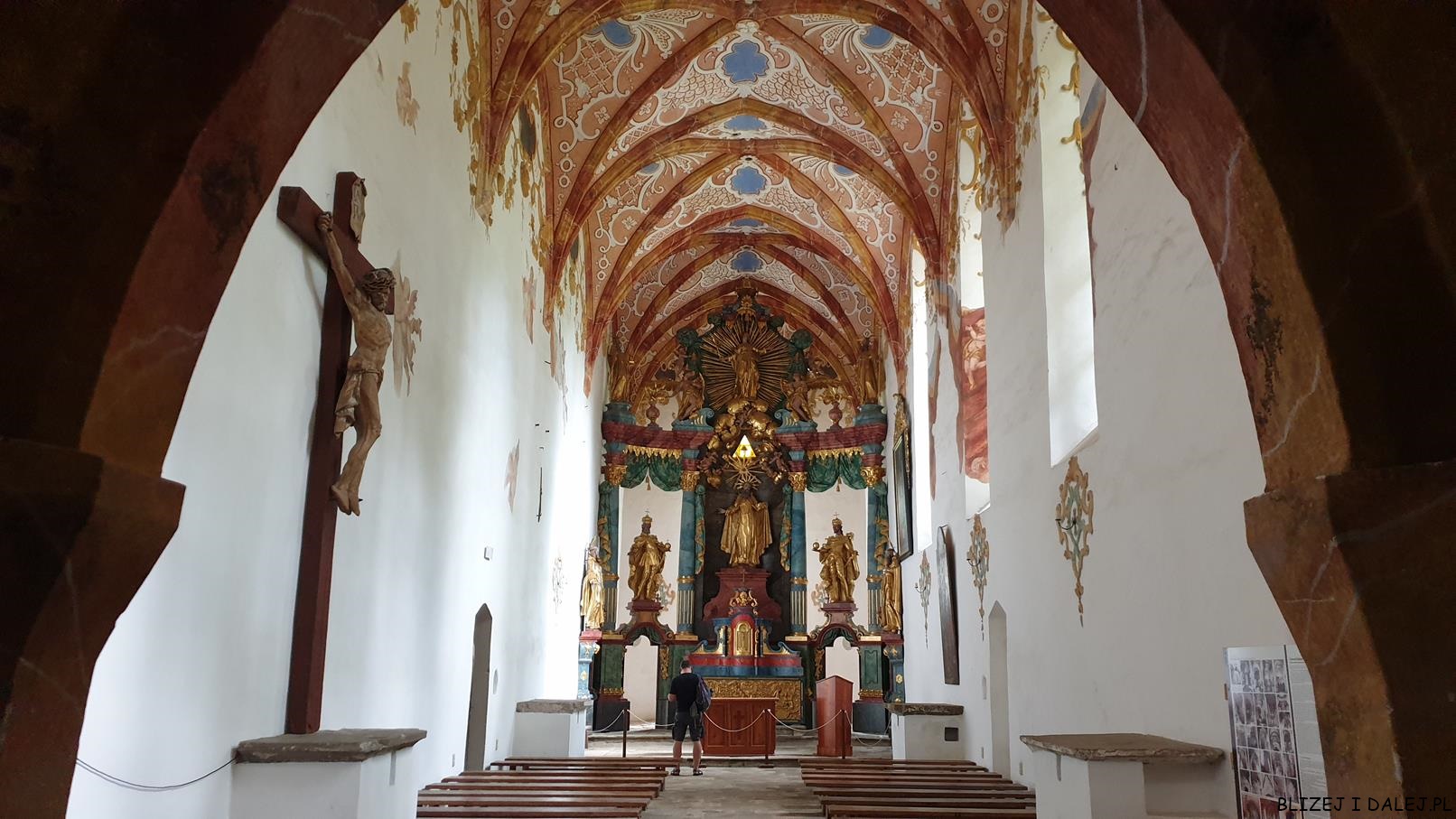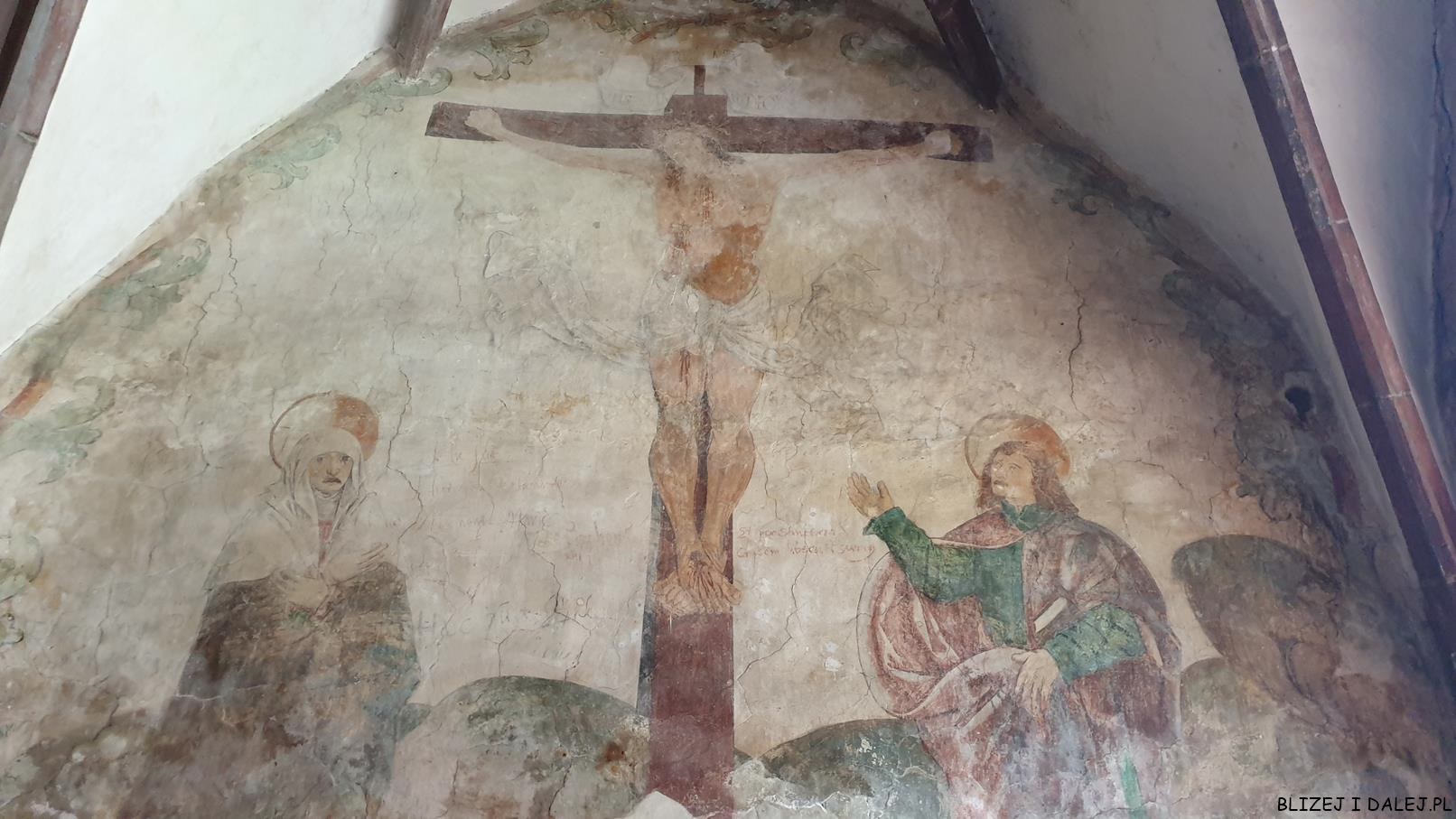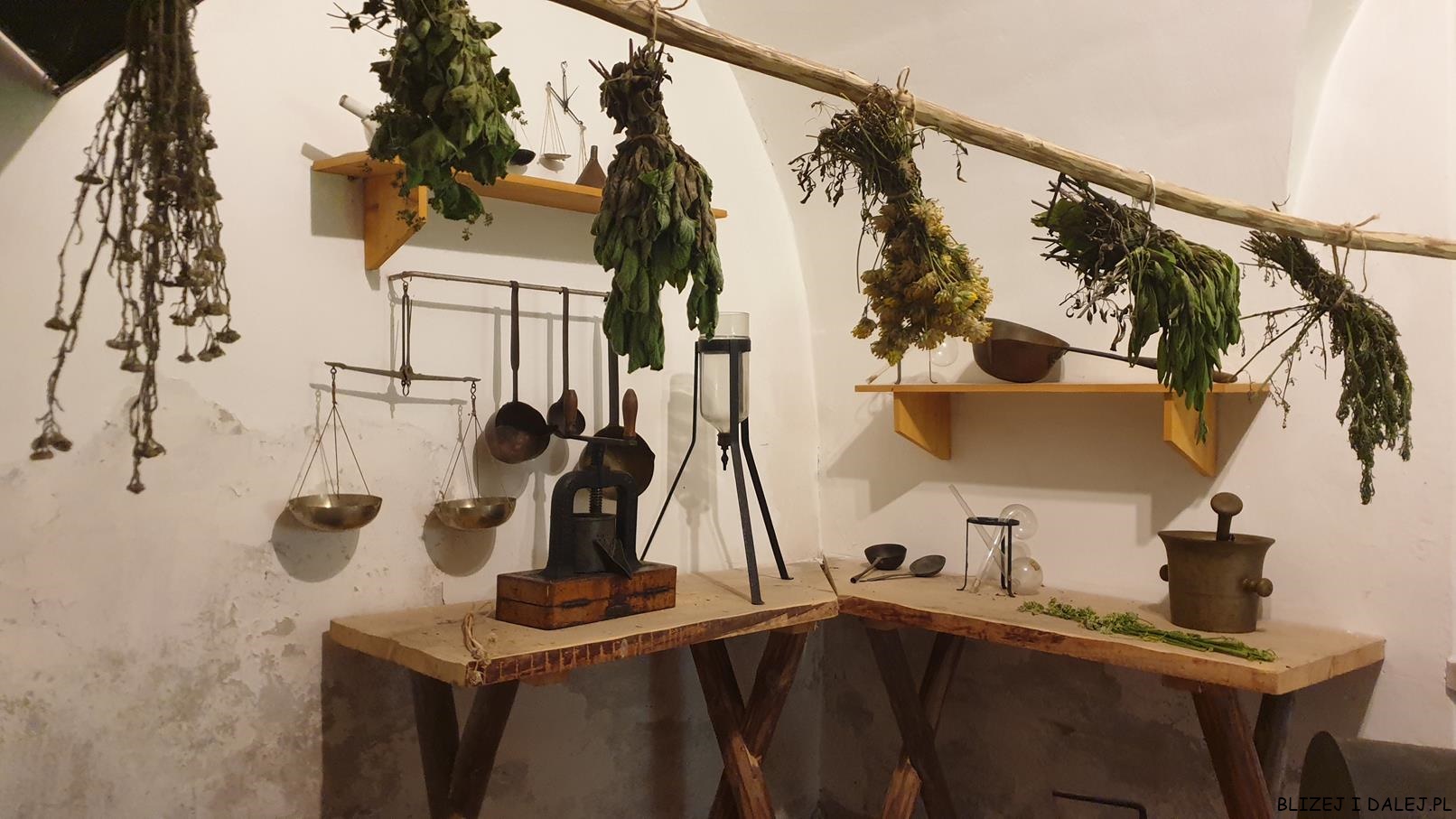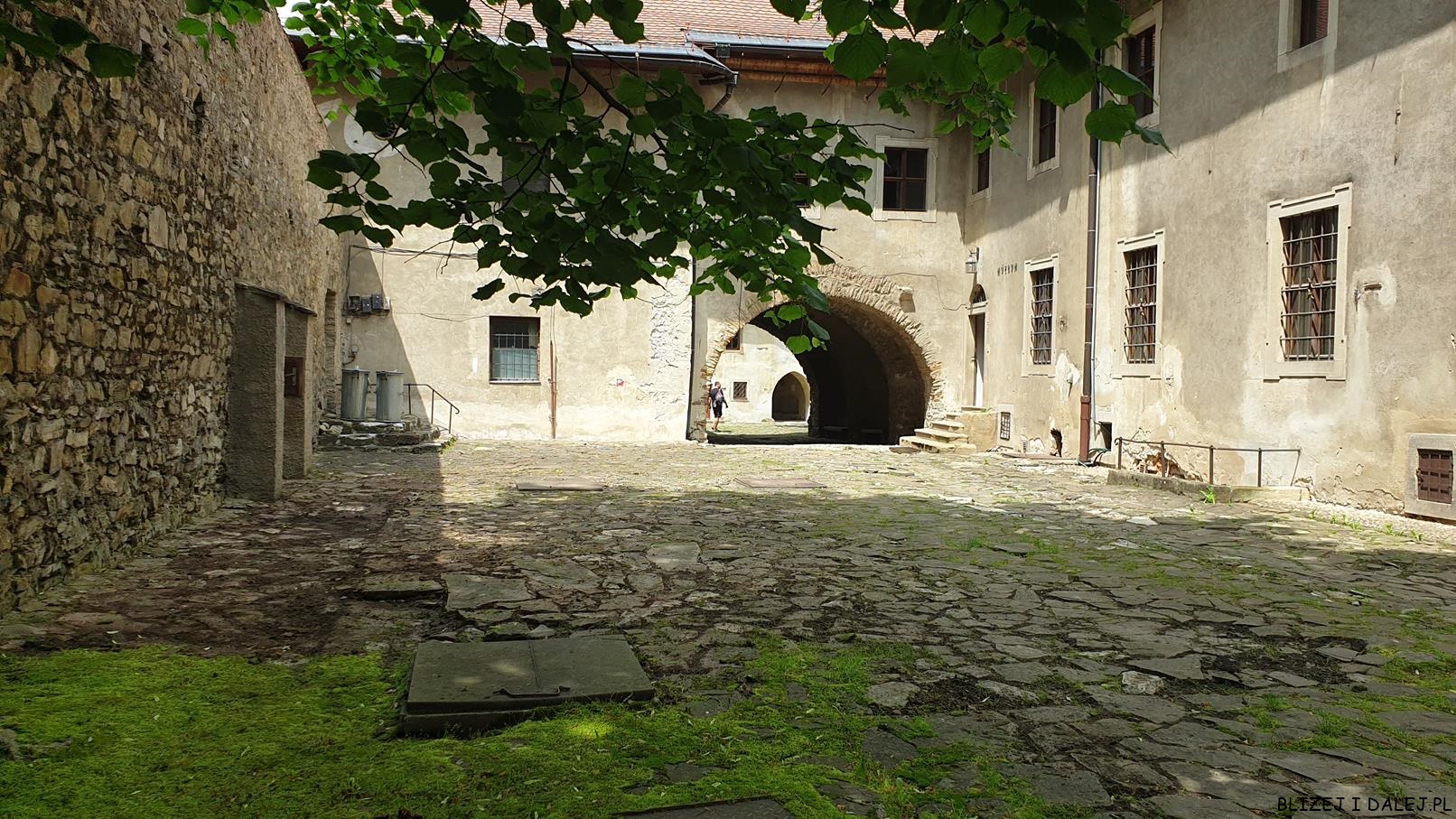 A jak już się jest na Słowacji to koniecznie należy zatrzymać się na knedliczka, gulasz albo chociaż piwo ;) My zdecydowaliśmy się na restaurację Pltnicka Koliba – zamówiliśmy zupę czosnkową, fajnie podana, jednak w smaku dość przeciętna. A do tego knedliczek z gulaszem z dziczyzny, który był delikatny i rozpływający się w ustach oraz talerz smakołyków takich jak pierogi z bryndzą (pyszne), placuszki ziemniaczane i kluski serowe ze śmietaną (doskonałe). A do tego pyszne ciemne piwo Saris, fajne miejsce – polecamy :)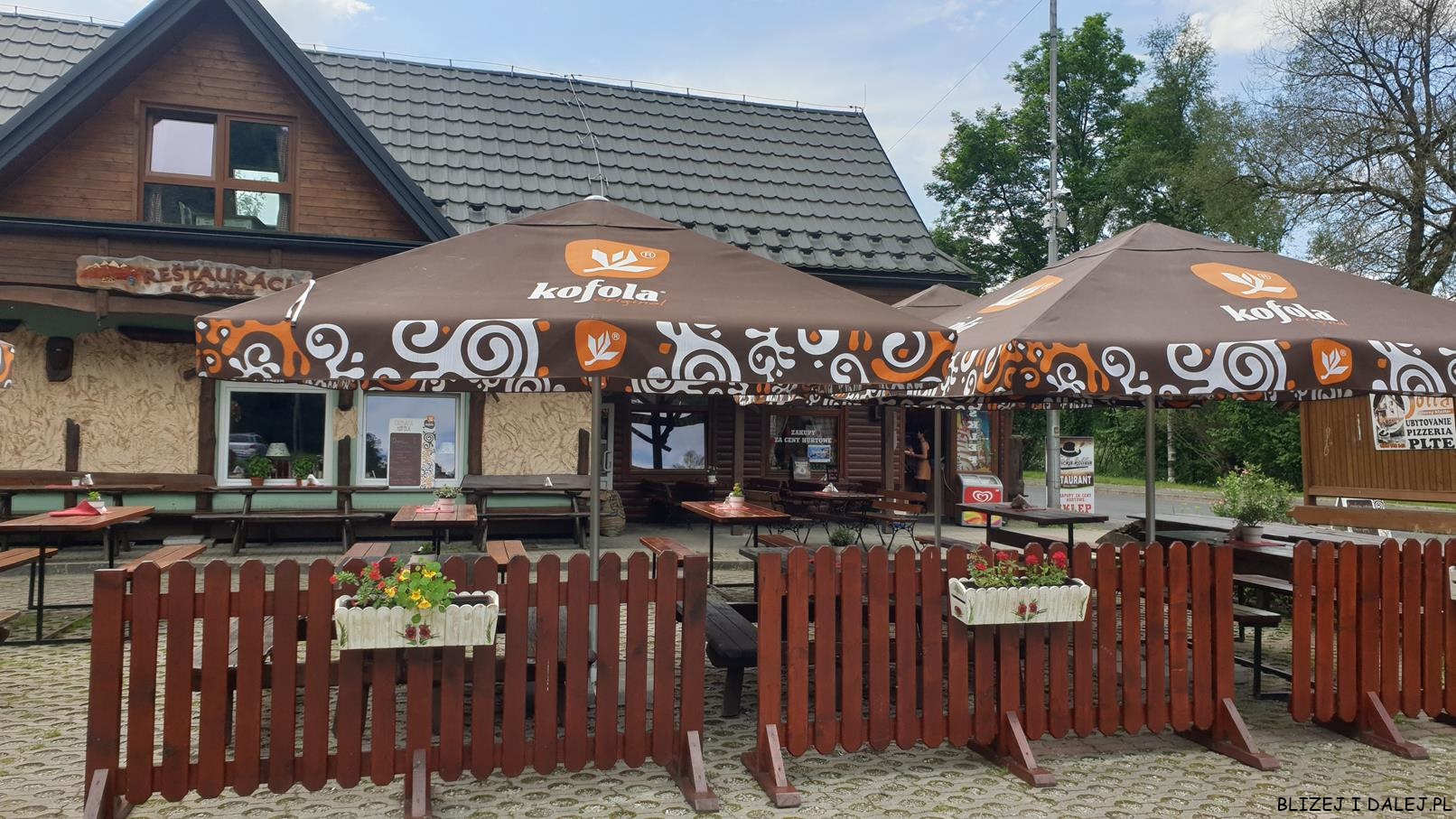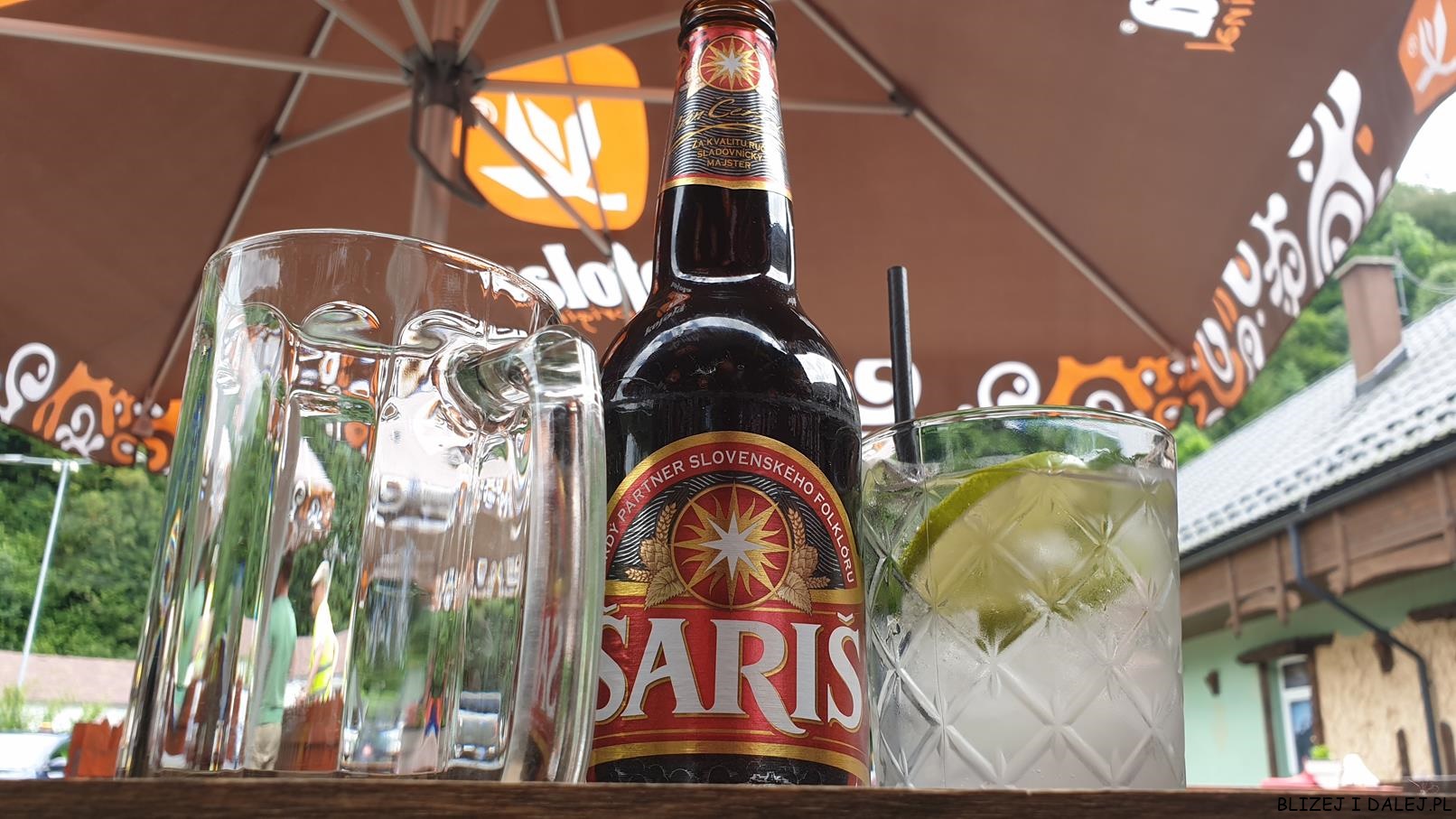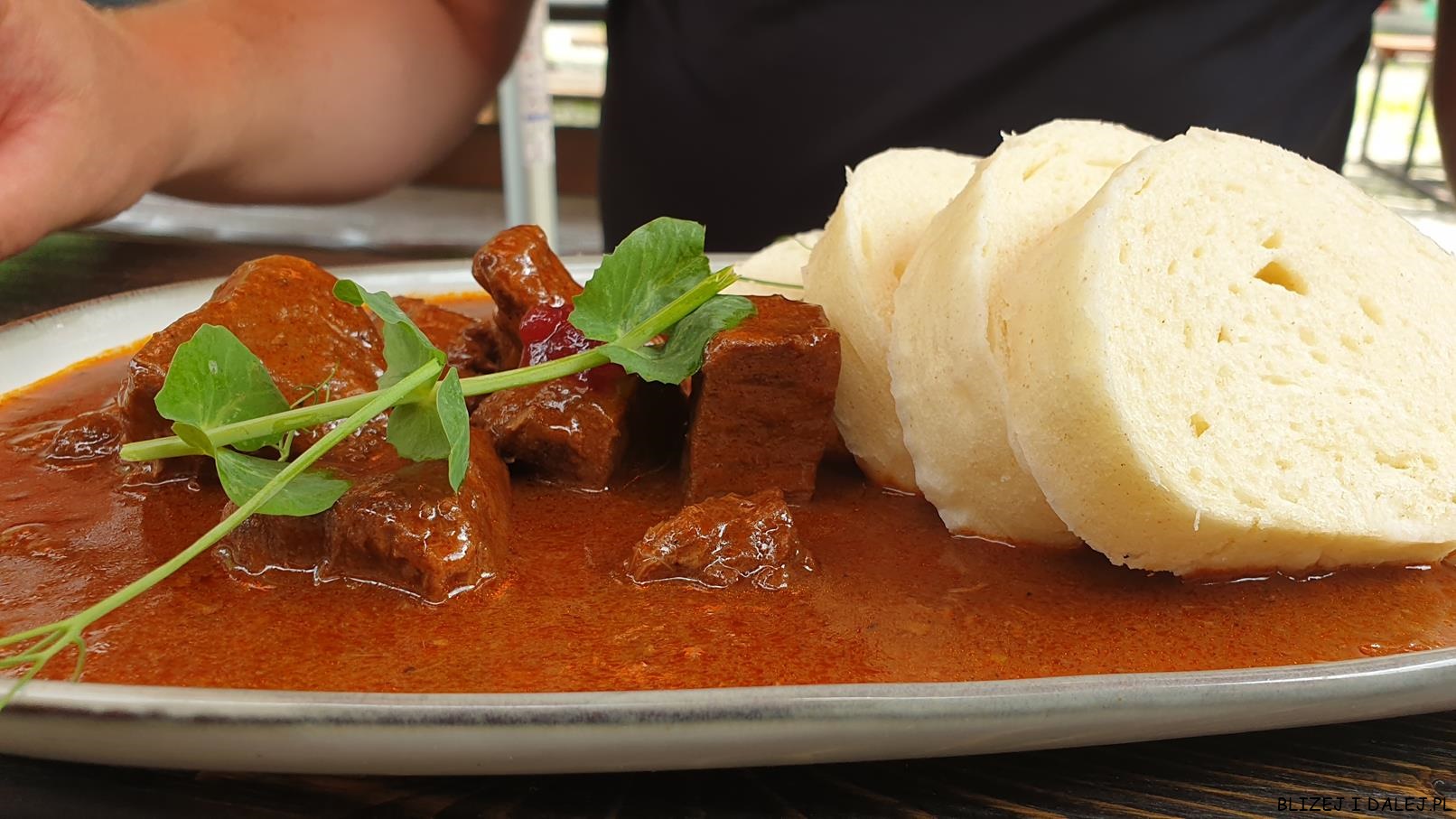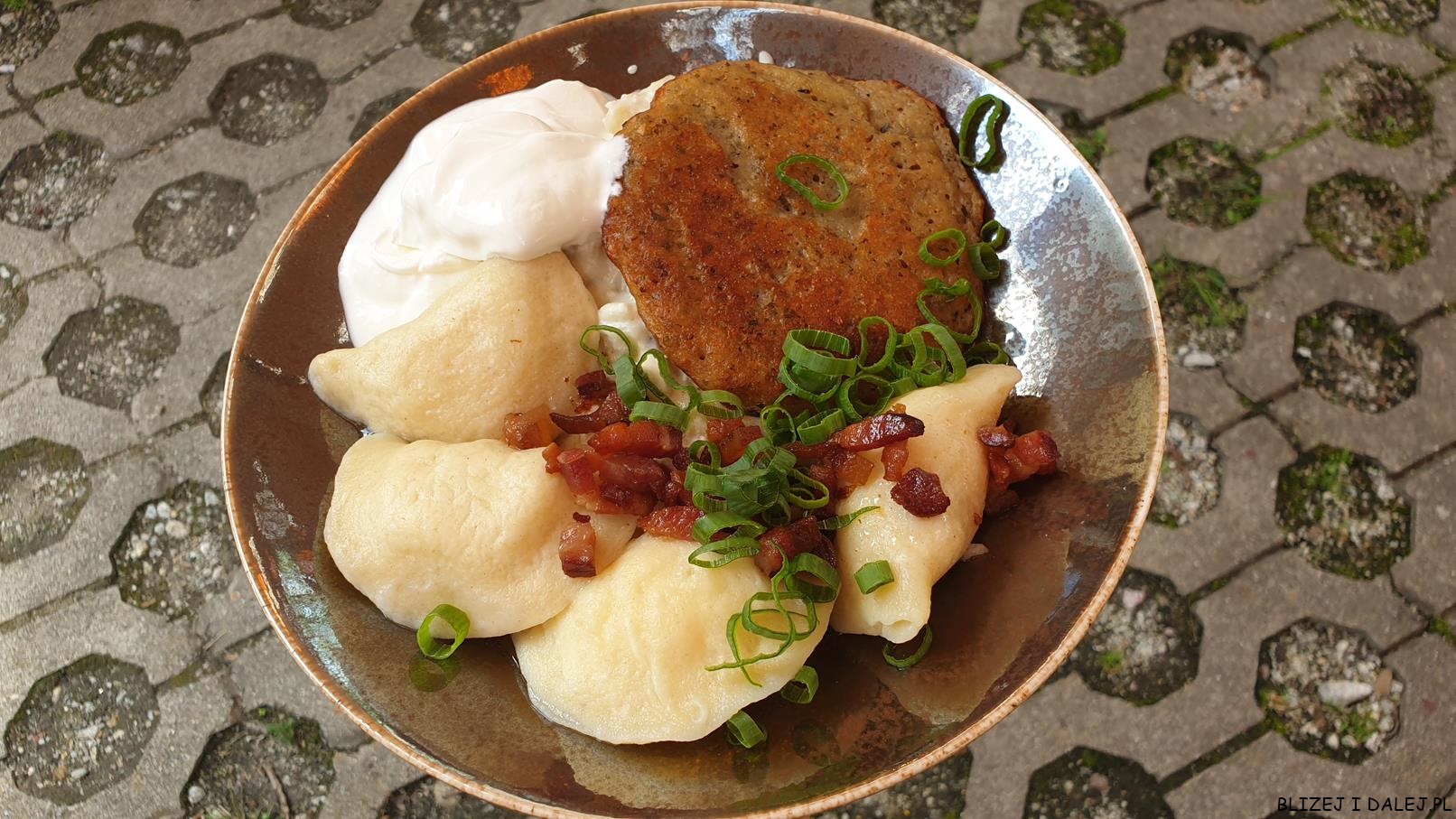 Siedzieliśmy przy stolikach na zewnątrz, a tymczasem w środku okazało się być bardzo klimatycznie. I jeszcze tuż obok jest sklep, w którym można się zaopatrzyć w różne smakołyki na wynos ;)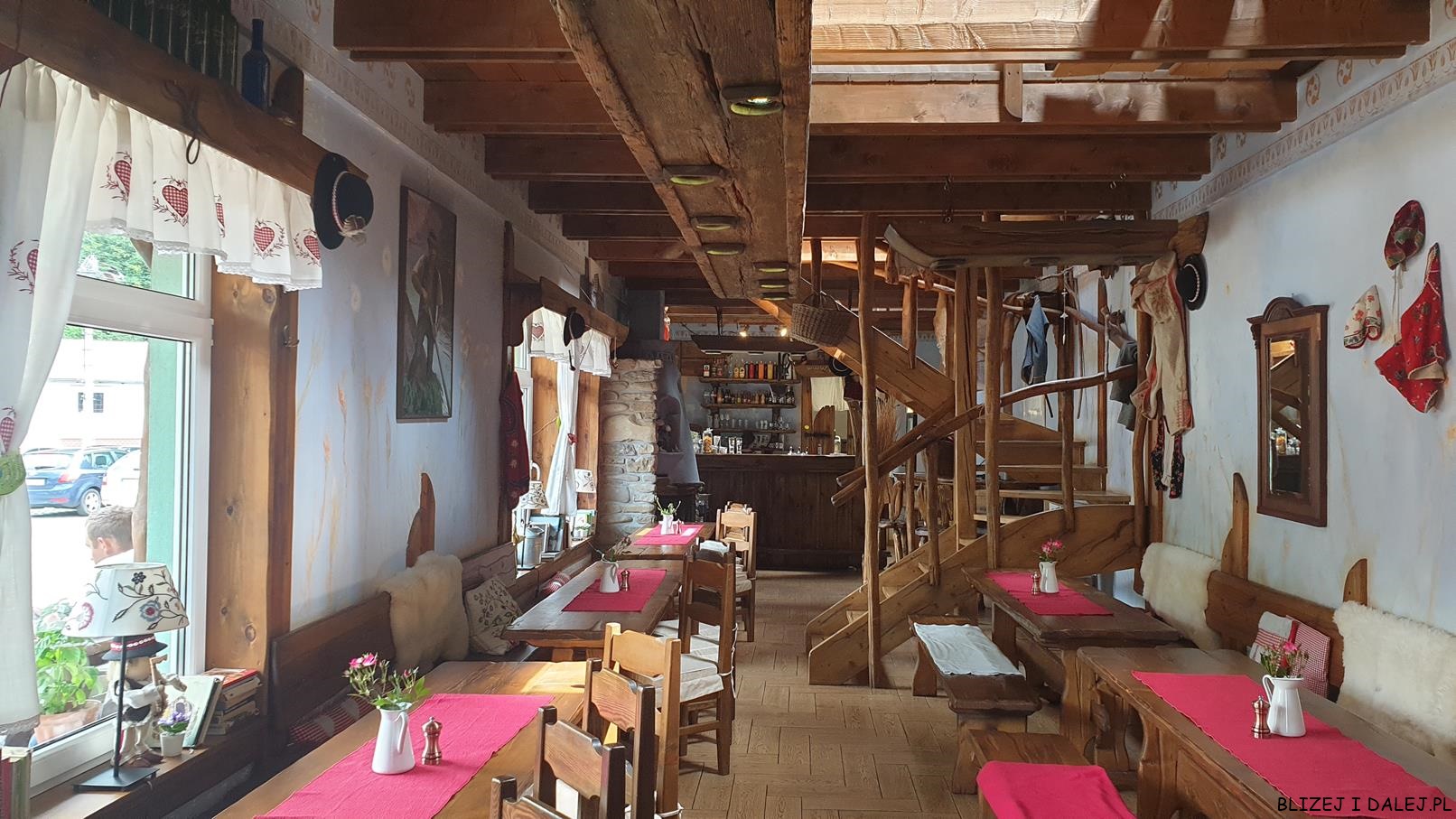 Zdecydowanie fajnie spędzony czas – warto zajrzeć i do Czerwonego Klasztoru i do restauracji, polecam :)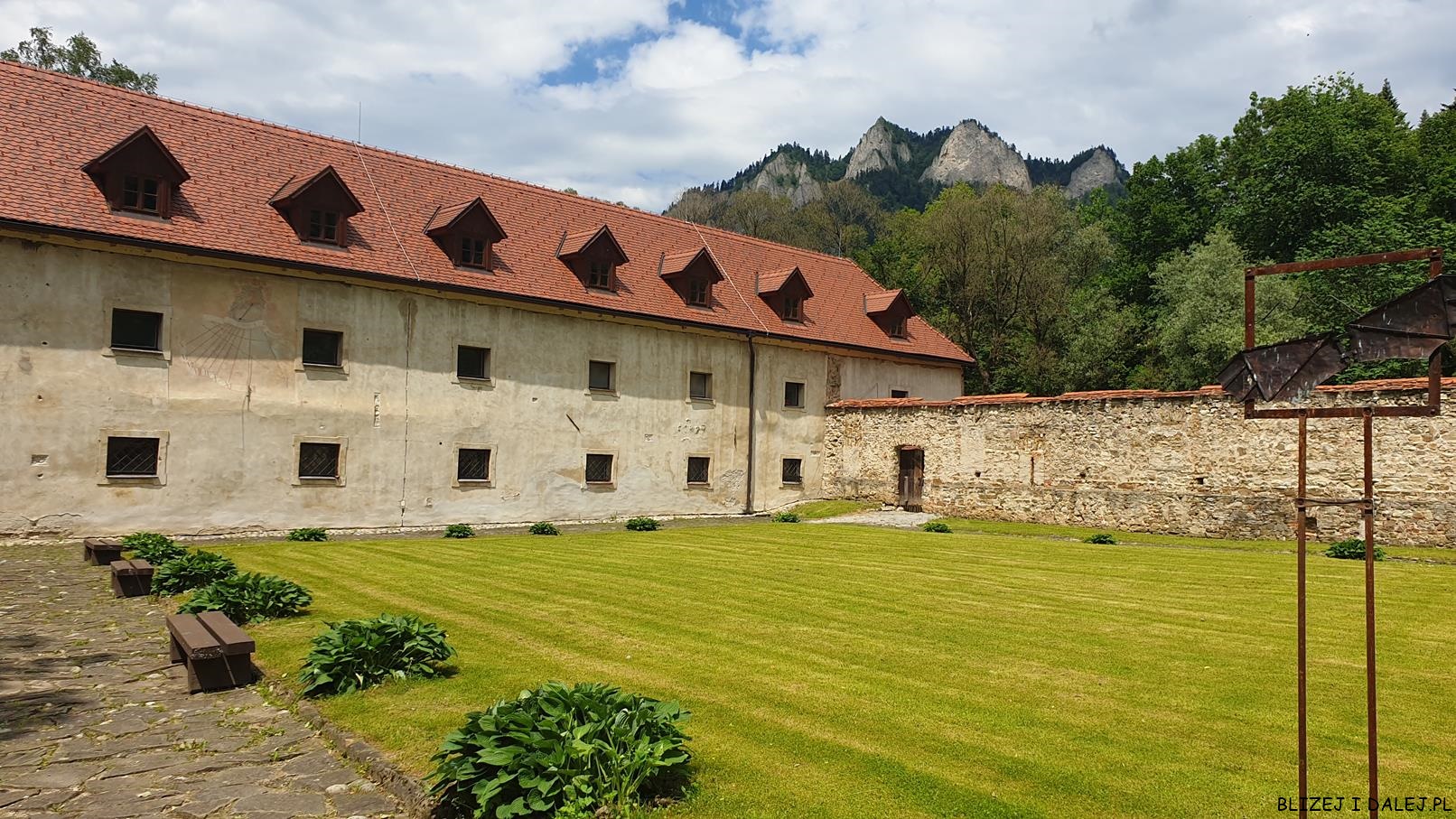 Dodatkowe informacje:
Czerwony Klasztor – bilety 3€/dorośli, więcej na oficjalnej stronie tutaj
Pltnicka Koliba – adres Červený Kláštor 61, 059 06 Červený Kláštor
---
You might also like