Cały kompleks świątyń zajmuje prawie osiem hektarów, a na jego terenie znajdziemy znacznie więcej niż tytułowe dziesięć tysięcy posągów Buddy – zapraszam na niezwykły spacer :)
Już sama droga do świątyni 10 000 Buddów przenosi nas do innego świata… wzdłuż prowadzącej po schodkach drogi na wzgórze Po Fook Hill rozstawione są naturalnej wielkości figury Buddów w różnych pozach i sytuacjach – roześmiani, zamyśleni, smutni czy rozmarzeni…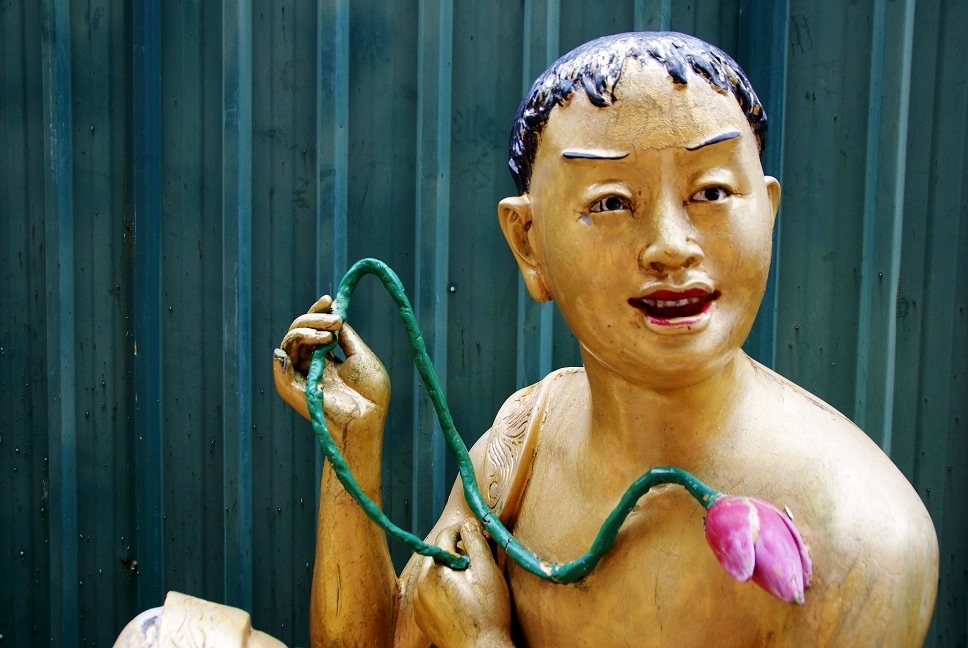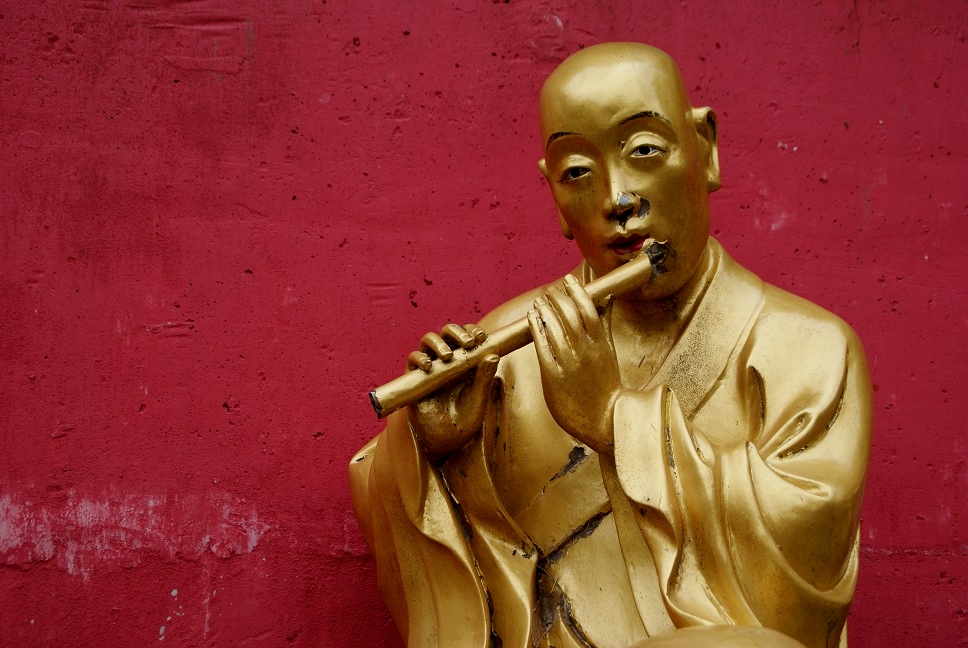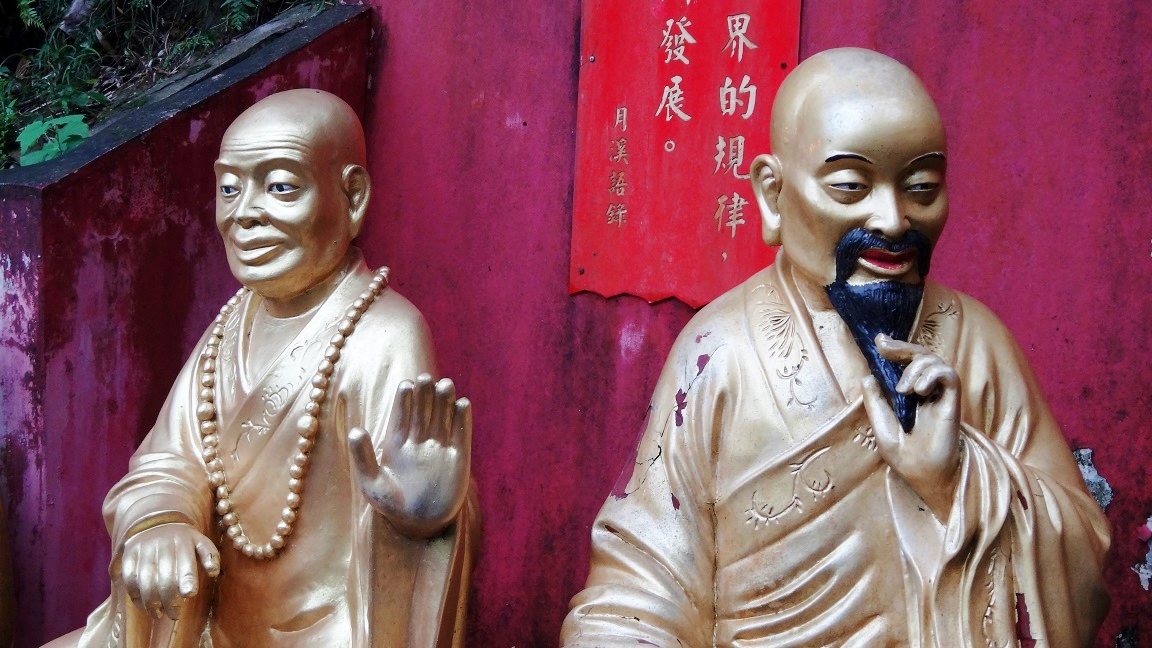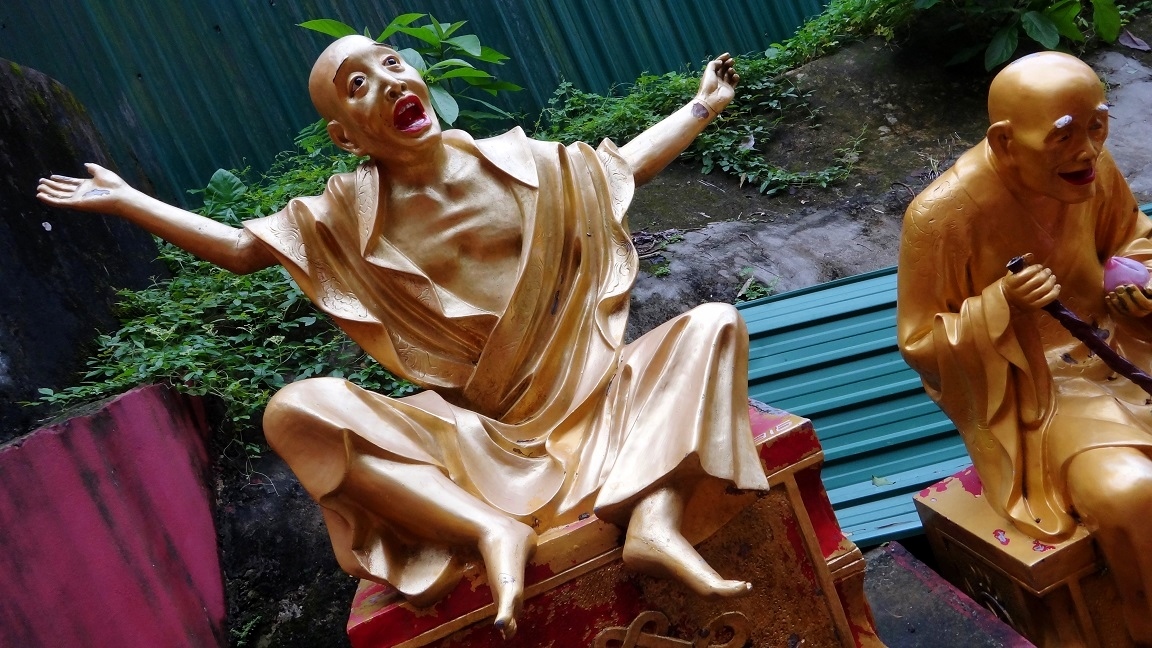 Do samej świątyni prowadzi 431 schodków – jednak nie ma się co martwić, w takim towarzystwie to powinna być bardzo przyjemna i dość lekka wspinaczka na szczyt.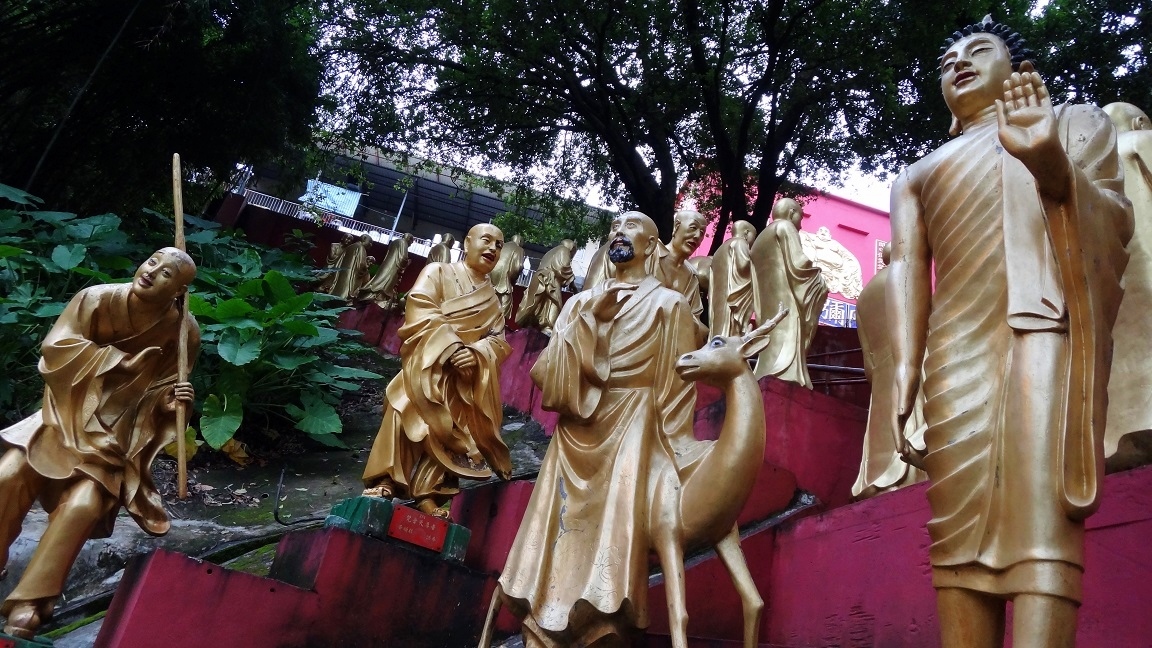 A co nas czeka na szczycie? Warto się wdrapywać? No ba! Na szczycie czeka mieniąca się złociście świątynia, w której mieści się trzynaście tysięcy niewielkich, 12 calowych figurek Buddy – wszystkie złocone i opatrzone imieniem darczyńcy. Wszystkie figurki ustawione są jedna koło drugiej od podłogi do samego sufitu, istny zawrót głowy – dla mnie cudo! :)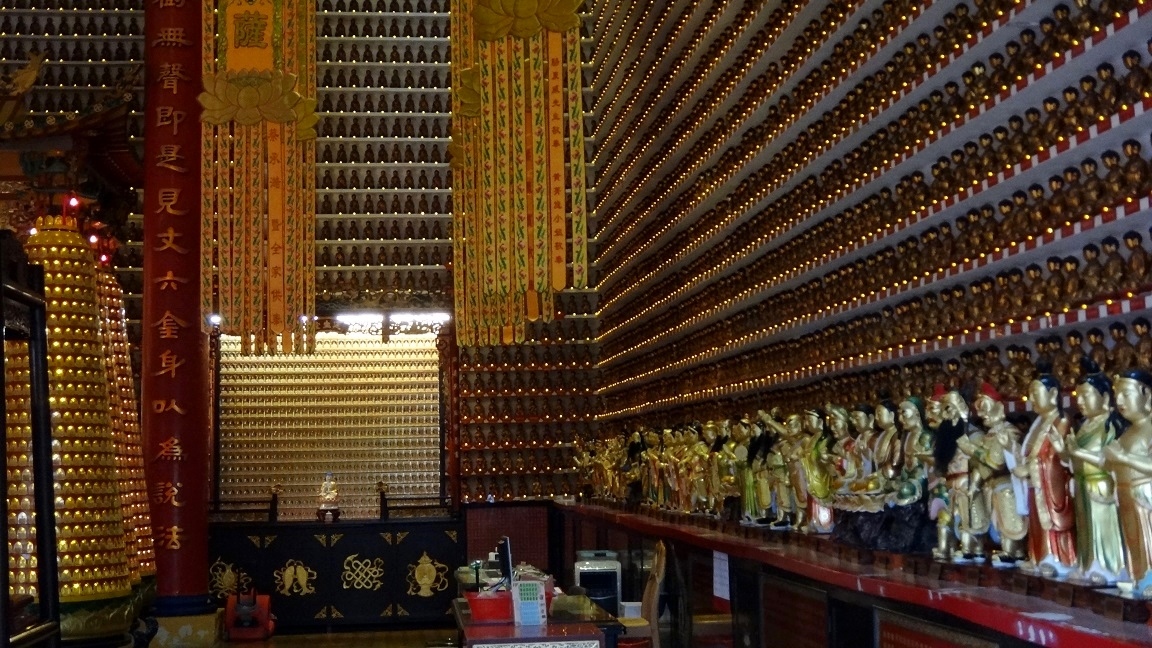 Naprzeciwko głównej świątyni 10 000 Buddów ujrzymy czerwoną pagodę składającą się z dziewięciu poziomów – nie można wejść do środka, jednak już z zewnątrz prezentuje się świetnie. Mnóstwo kolejnych figur wkoło, większe i mniejsze posągi a w tle rozciąga się widok na góry i miasto – niesamowicie klimatyczne miejsce :)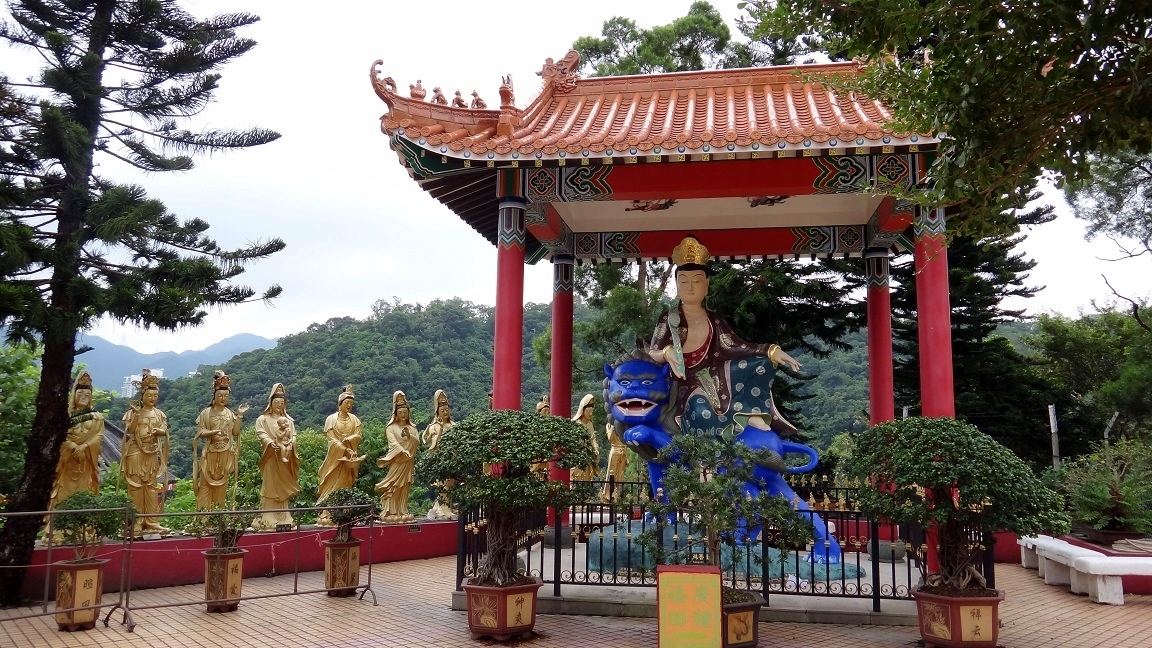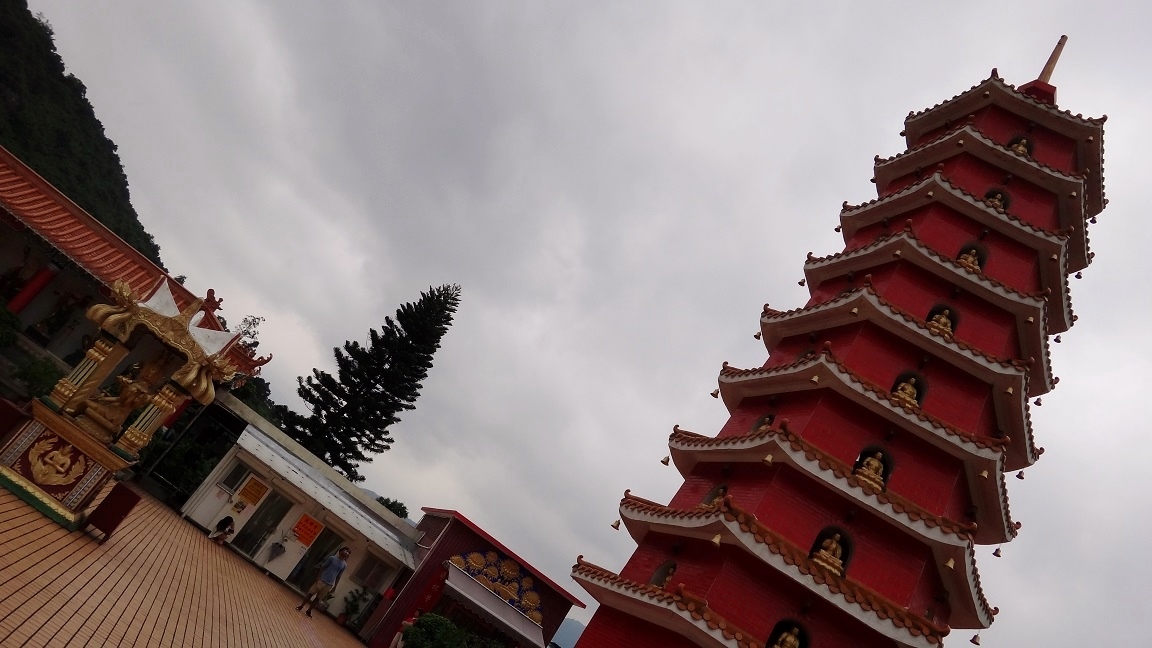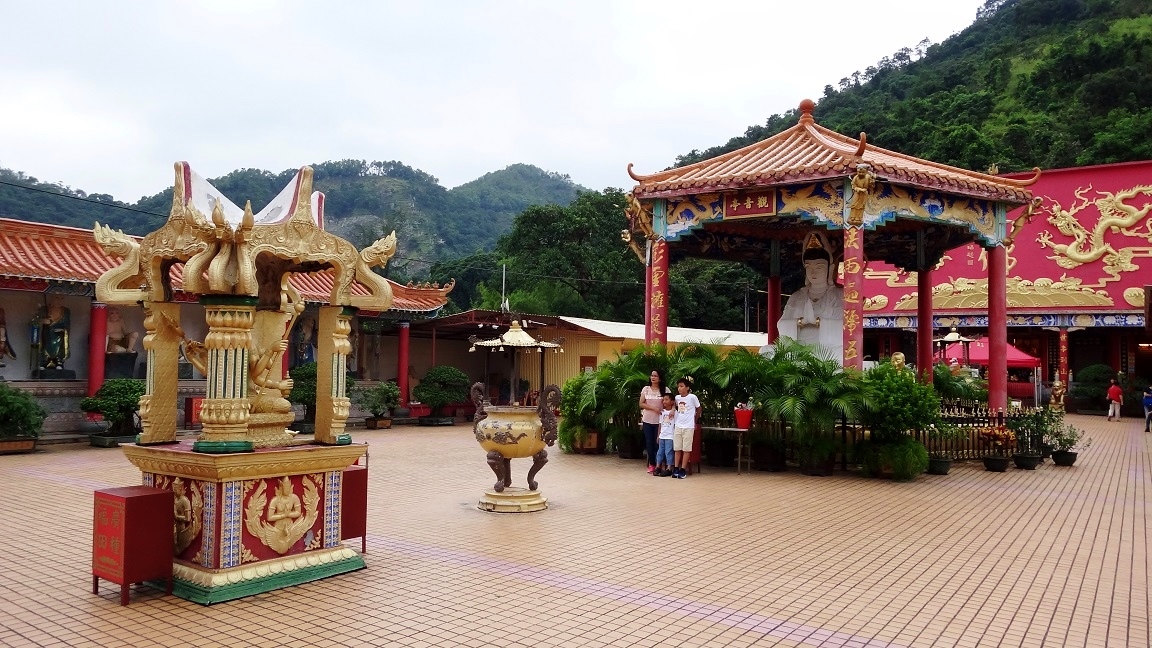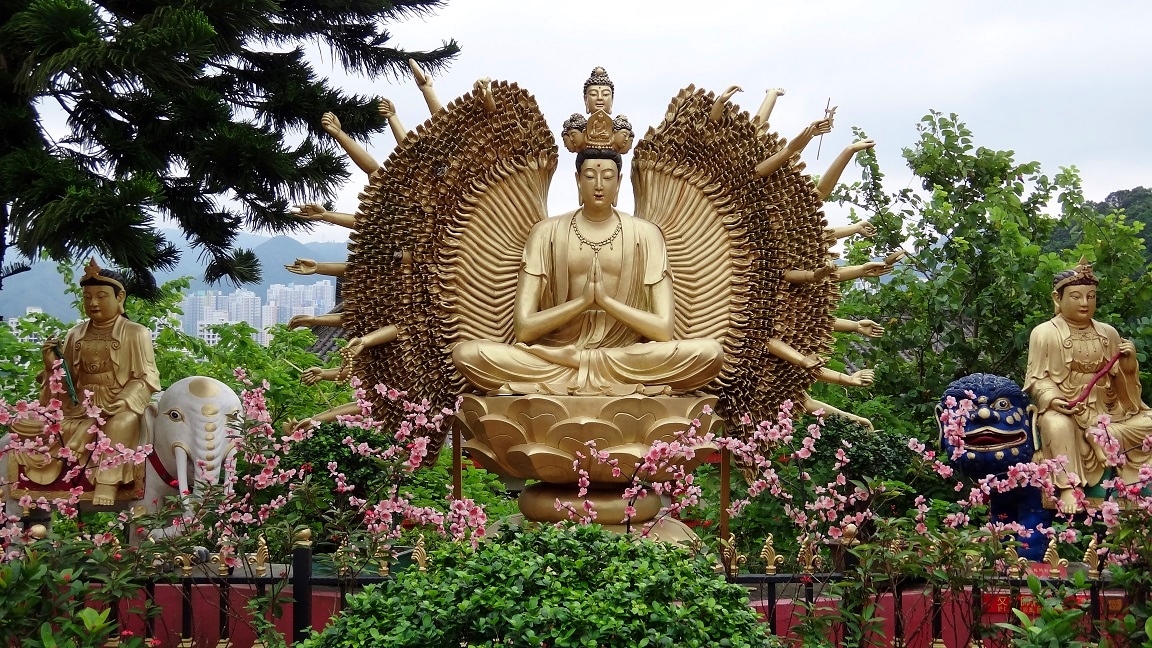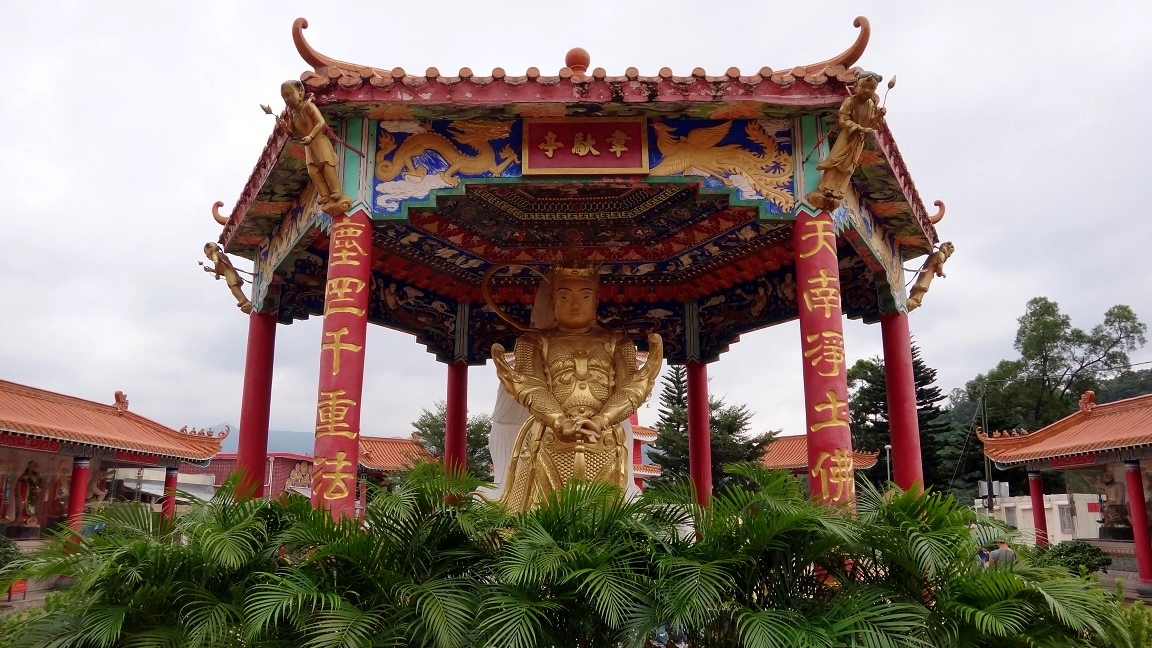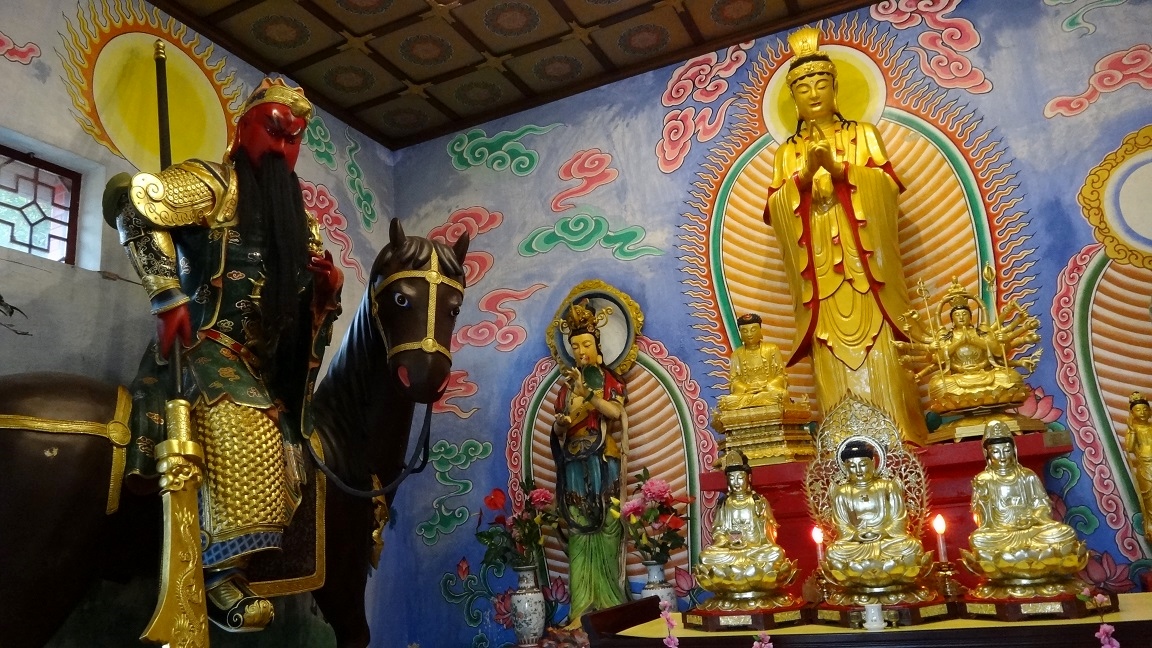 Jeszcze kilka kroków wyżej naszym oczom ukarze się świetna panorama na miasto, nie mogłam się napatrzeć na te niekończące się wysokościowce mieszkaniowe z niezliczoną liczbą pięter.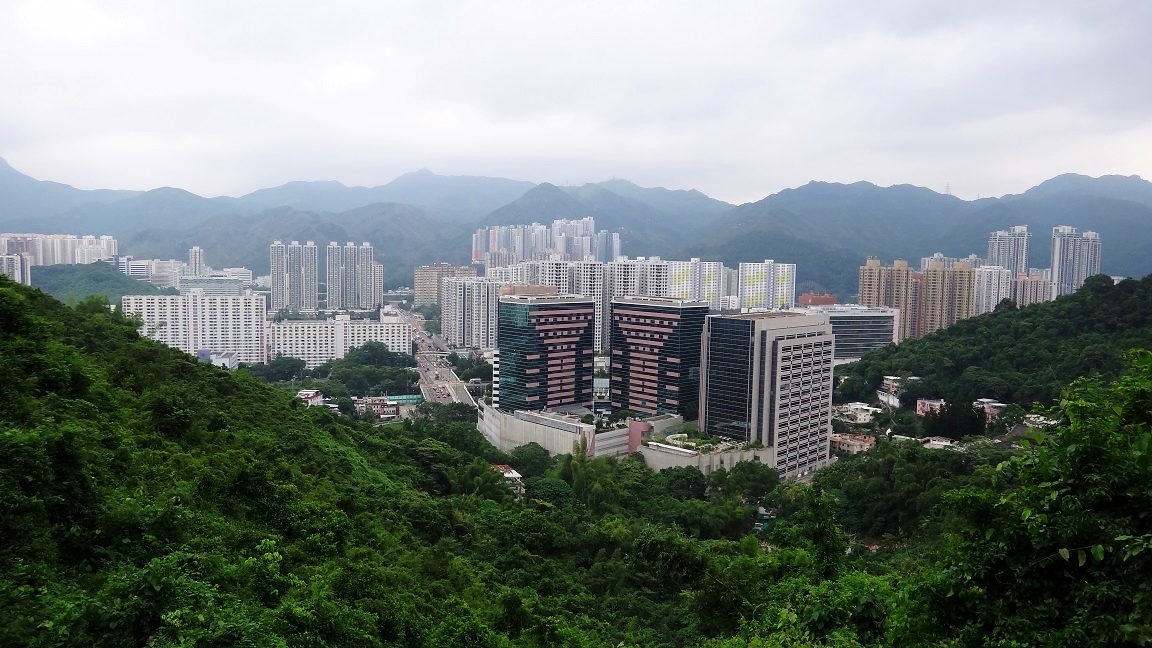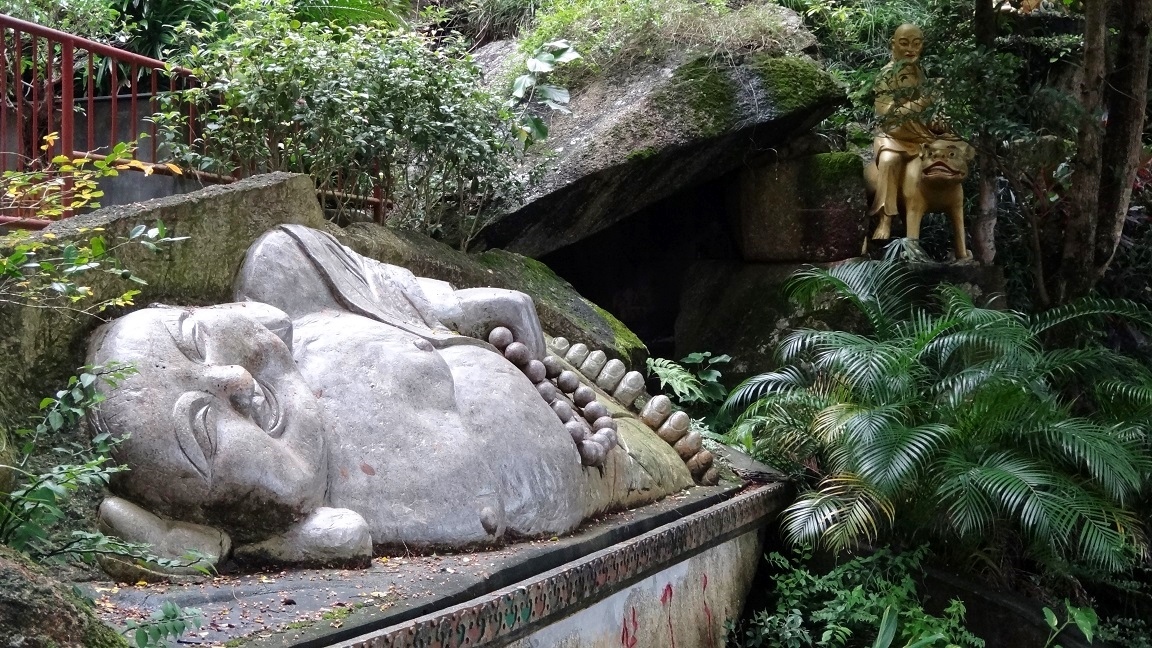 Na terenie kompleksu znajduje się restauracja wegetariańska – byłam za późno i już nie miałam szansy posmakowania tutejszej kuchni a podobno warto. Warto także wiedzieć, że na terenie kompleksu świątyń nie spotkasz ani jednego mnicha a przynajmniej nie jest to oczywiste ;) Prowadzeniem i dbaniem o teren świątyni zajmują się osoby świeckie, więc jeśli w okolicy spotkamy mnicha który będzie oczekiwał datków to zgodnie ze wskazówkami należy powiadomić o tym fakcie policję lub obsługę – nie dajcie się oszukać…

Jest to jedna z najwspanialszych świątyń w Hong Kongu! Oko w oko z Buddą? W tym miejscu jest to jak najbardziej możliwe ;)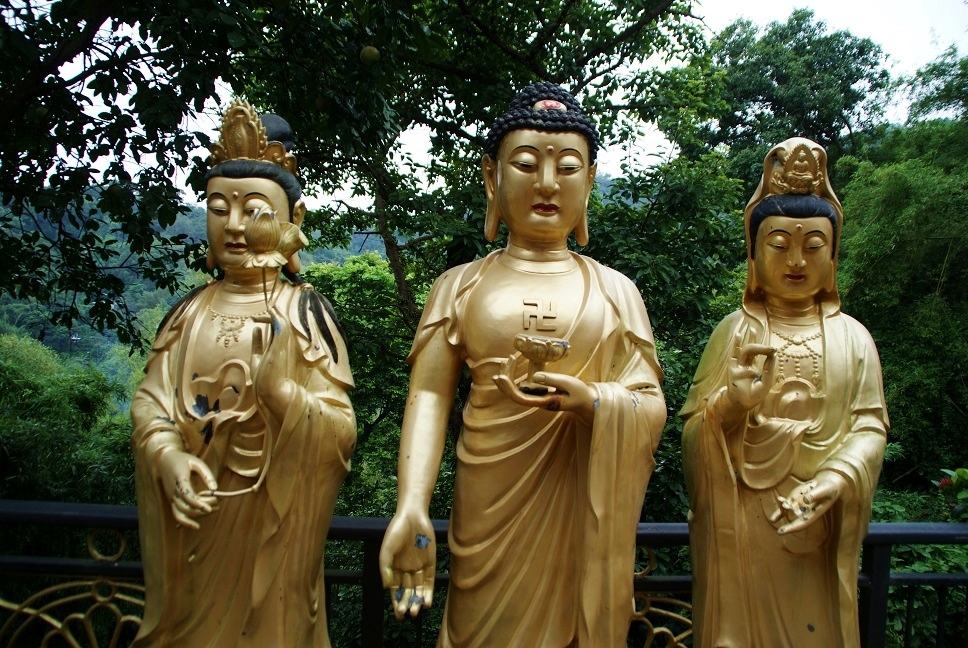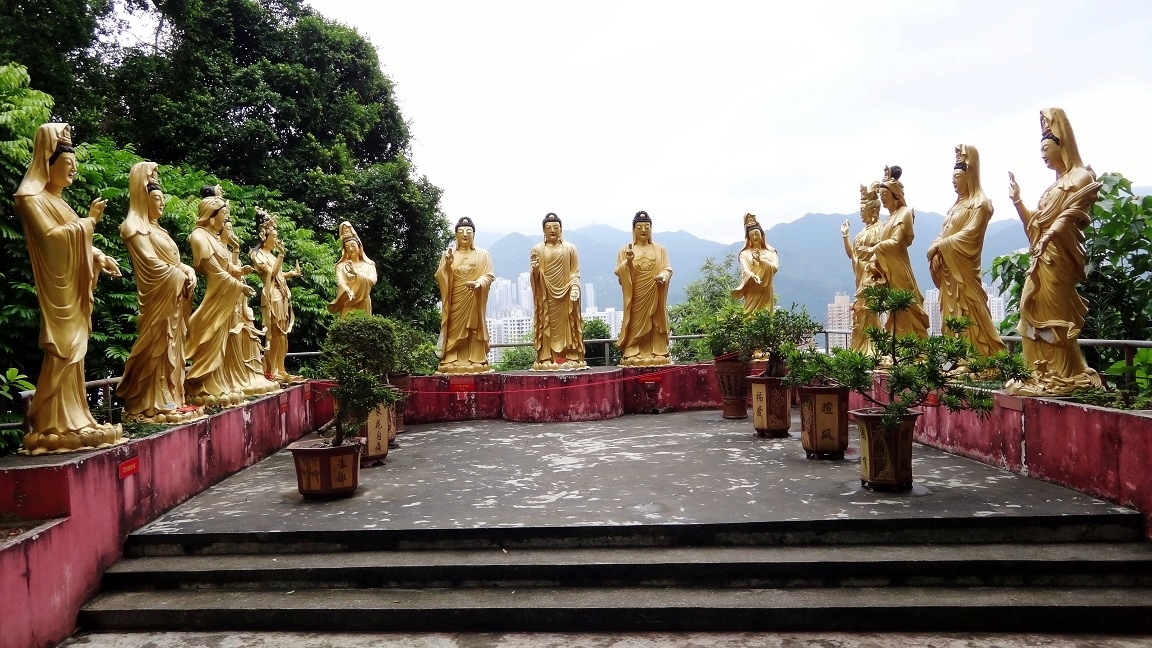 Dodatkowe informacje:
– stacja metra Sha Tin i około 15 minut spacerem -> schemat metra i dodatkowe informacje klik MTR
– wstęp bezpłatny – godziny otwarcia 9-17 (zamykane wejście na wzgórze ze świątynią)
Więcej artykułów z Hong Kongu (tutaj).
---
You might also like