Costa Nova to zakręcony, kolorowy, wakacyjny świat na samym wybrzeżu Portugalii. Leży na niewielkim cypelku, otoczona z jednej strony rzeką Ria de Aveiro, a z drugiej nad samym brzegiem oceanu Atlantyckiego.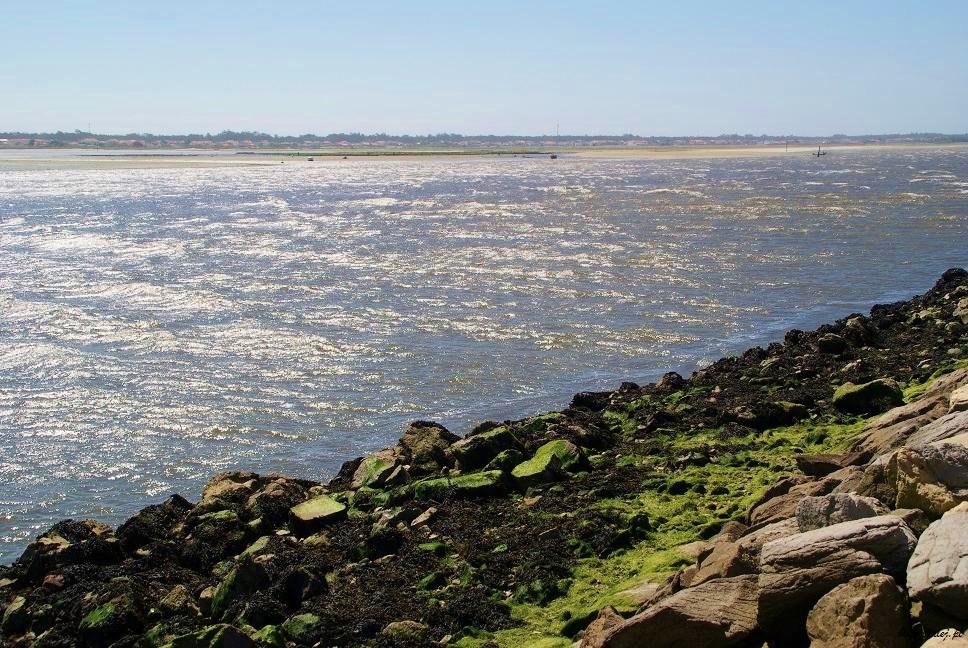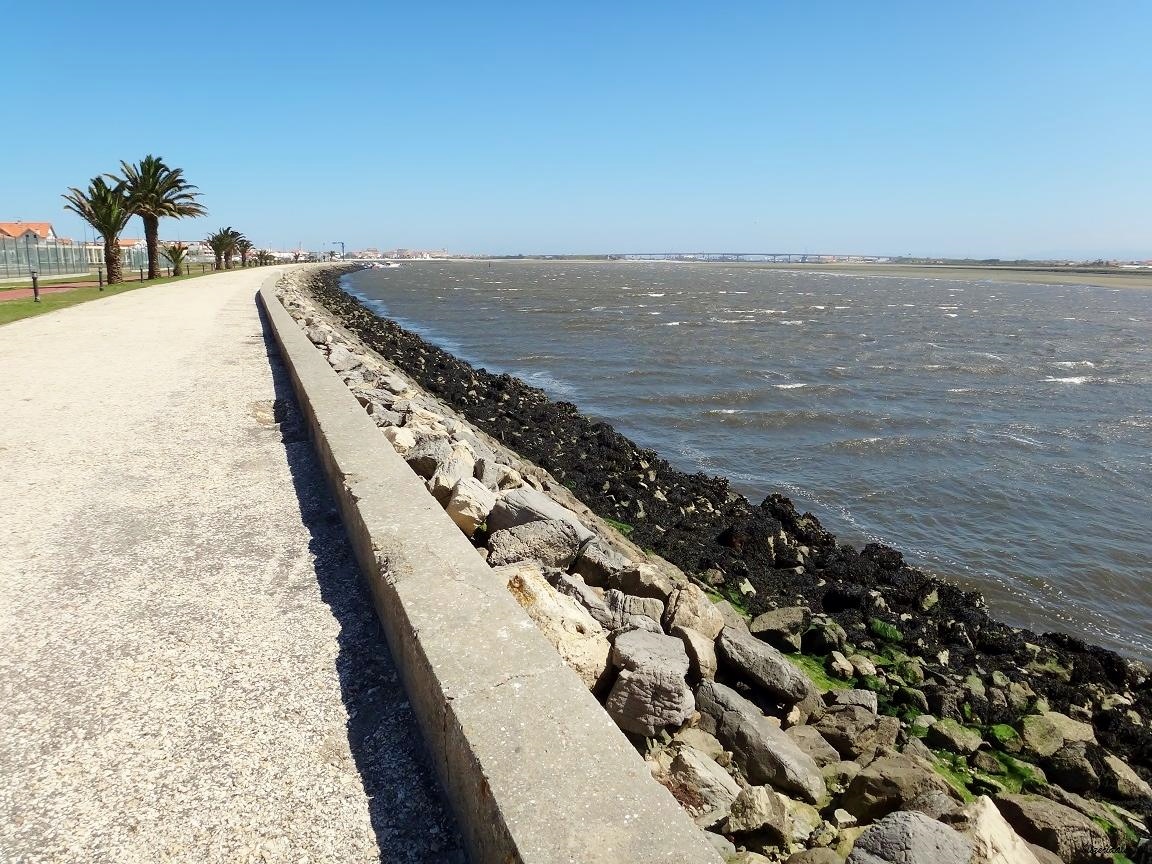 Przyciągnęły nas tu urocze, kolorowe domki o nazwie Palheiros – czyli tradycyjne, portugalskie budowle służące w przeszłości za magazyny oraz schronienie dla rybaków i marynarzy. Kiedyś była to rybacka wioska, w której budowano początkowo domy na palach, a następnie niewielkie drewniane chaty dla całych rodzin. Obecnie to nadmorska miejscowość z niezaprzeczalnym klimatem. Drewniane domki są pomalowane w intensywnym kolorze w pasy pionowe lub poziome. Znajdziemy domki czerwone, różowe, niebieskie, zielone czy też żółte na przemian z białym. Wygląda to niesamowicie klimatycznie i wakacyjnie :)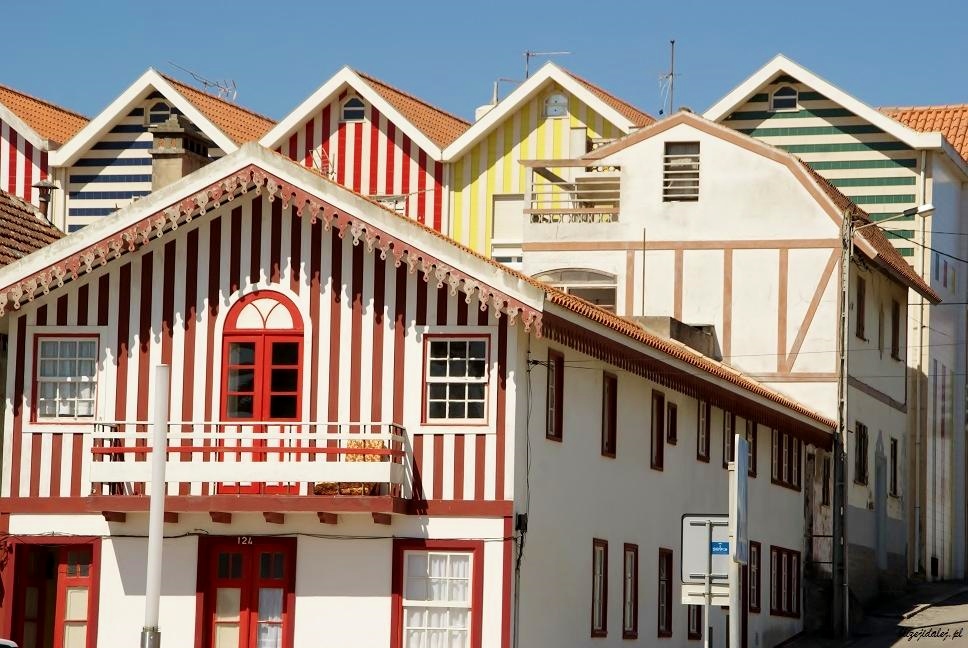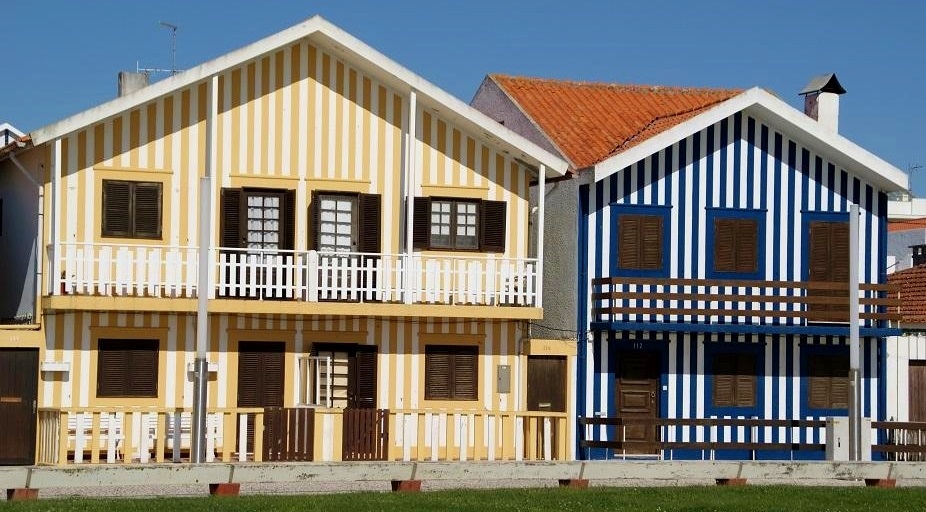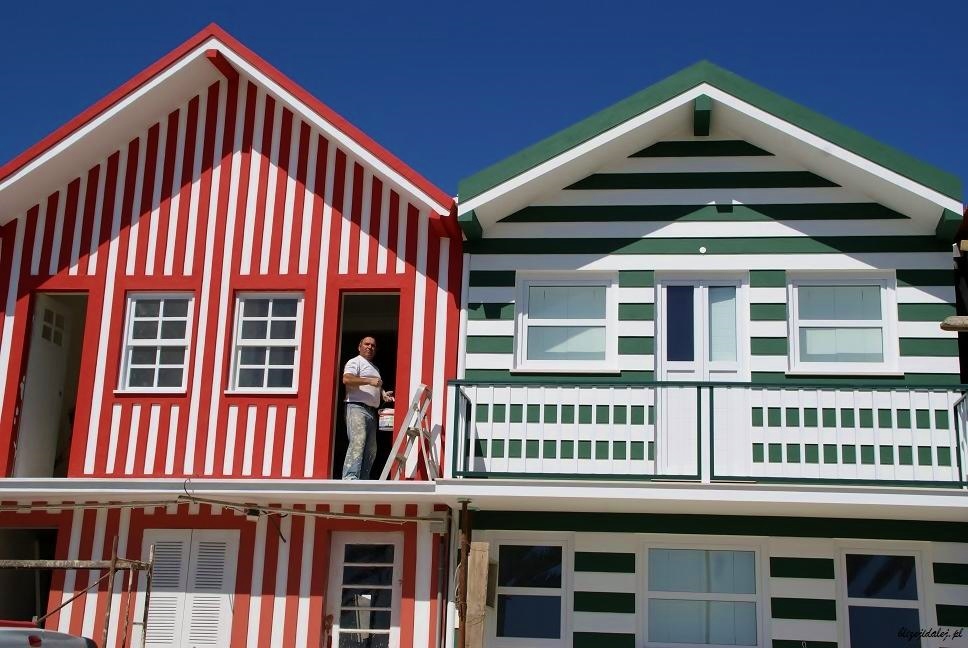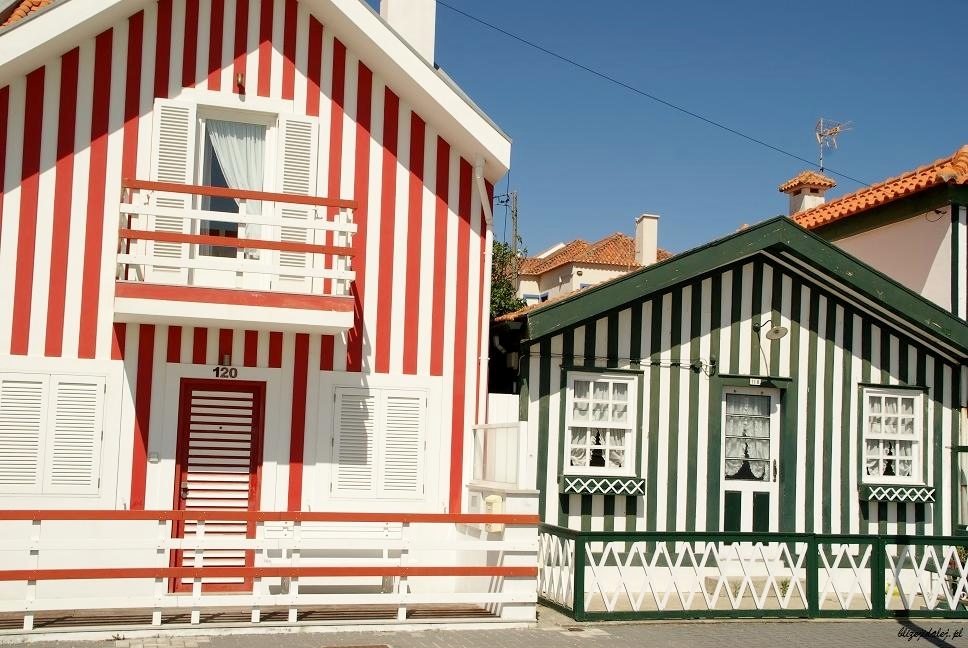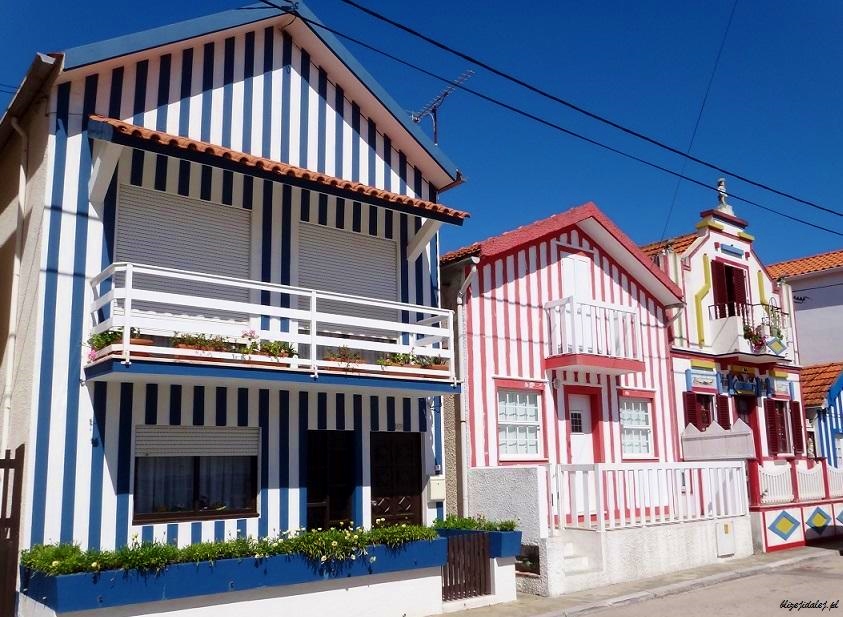 Znajdziemy także domki utrzymane w kolorowej kolorystyce, ale jednak przełamujący obowiązujący pasiasty schemat – także są urocze :)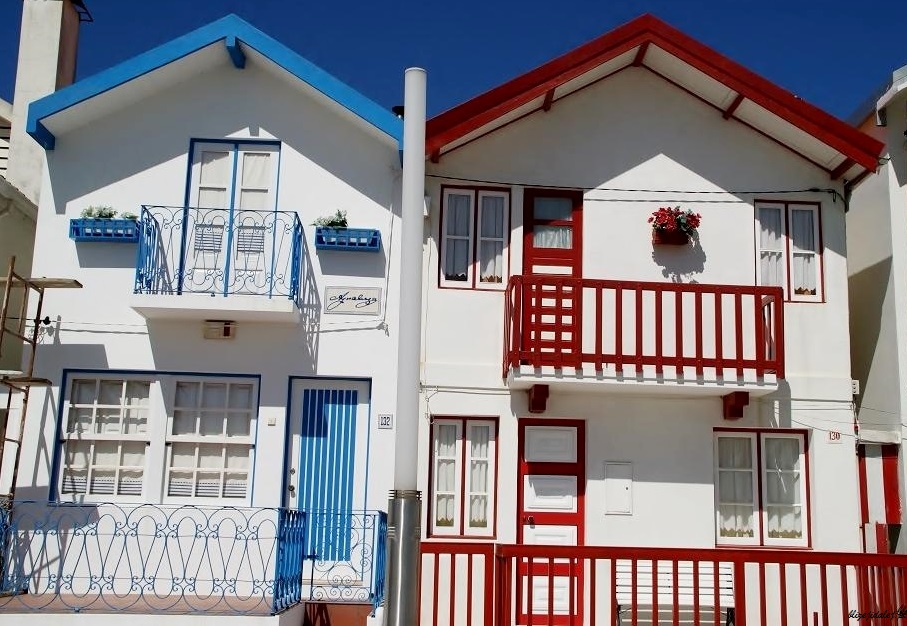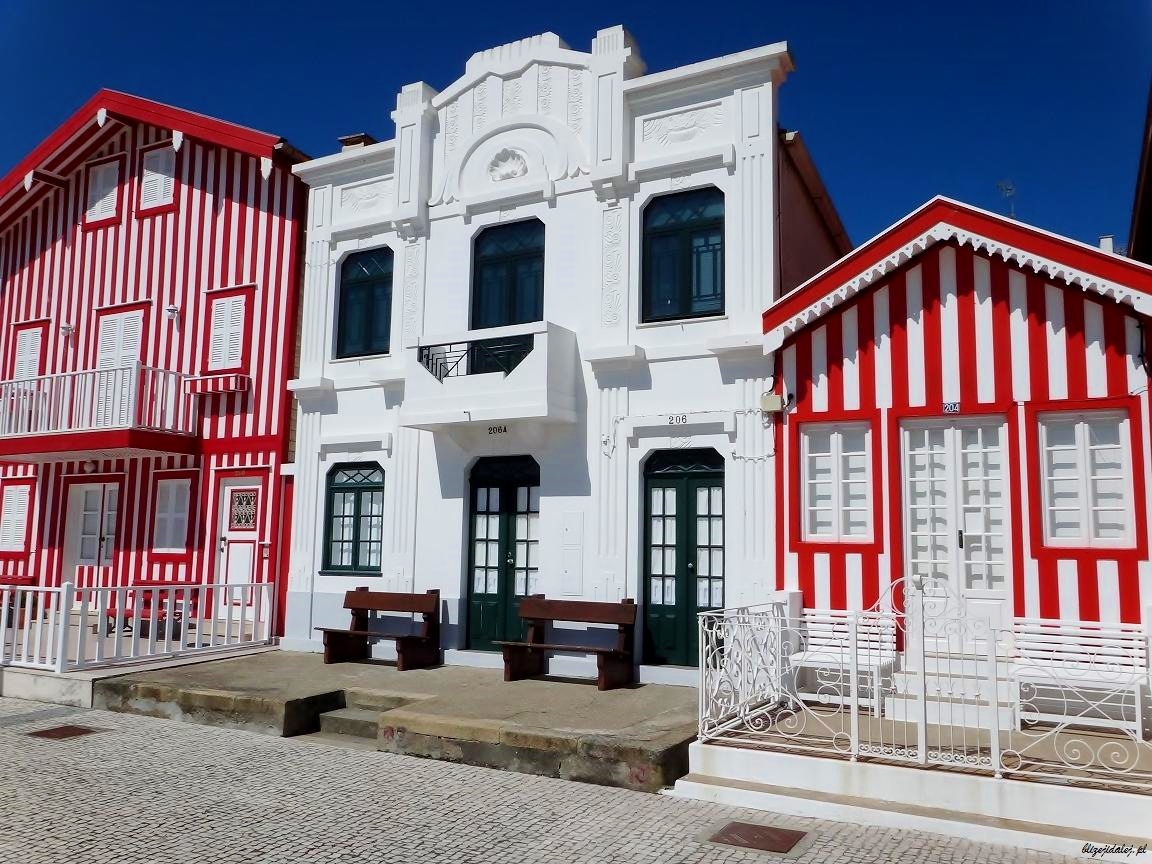 A co jest kolejnym atutem tego miejsca – oczywiście plaża! To było nasze pierwsze spotkanie z oceanem, dodam że bardzo udane! Olbrzymia, sięgająca horyzontu plaża, bielutki piaseczek, wydmy – cudowne widoki… Jedynie wietrzysko nie pozwoliło na całodzienny relaks w tym miejscu – kolejny surferski raj, z którego trzeba szybko uciekać ;)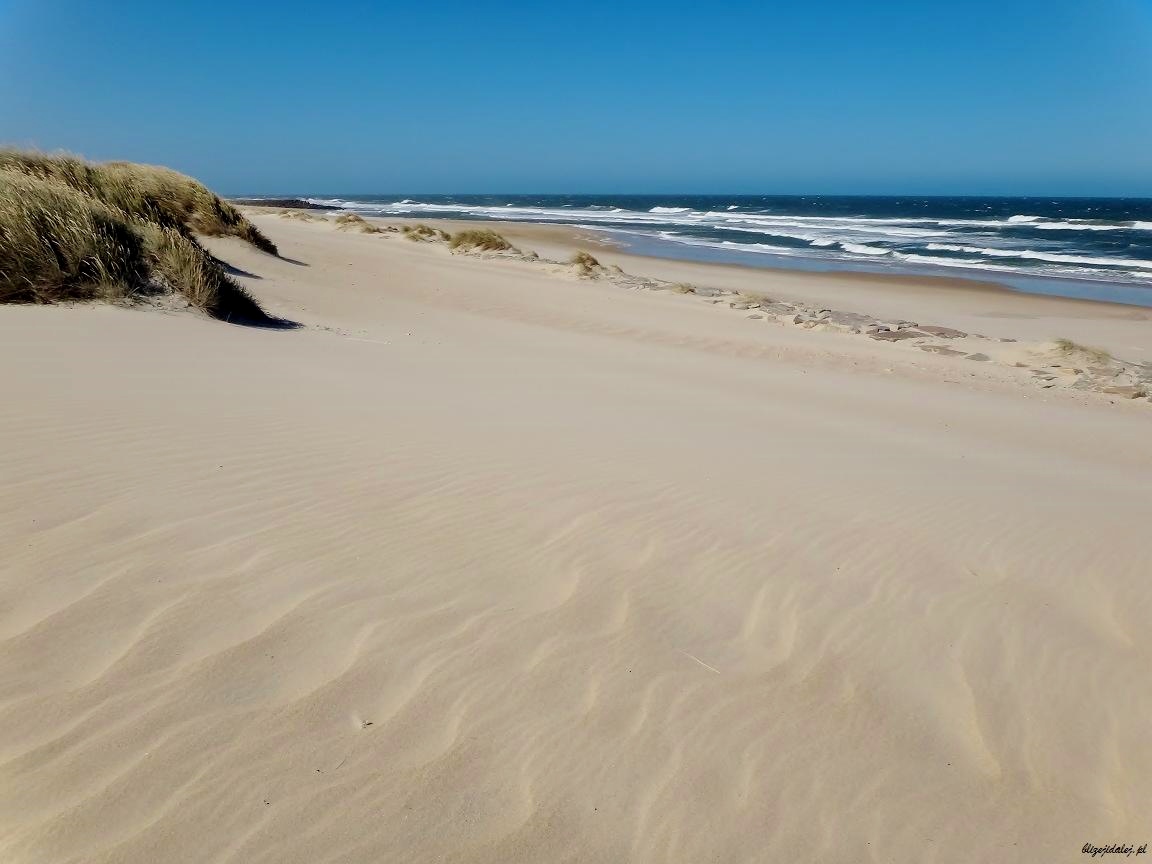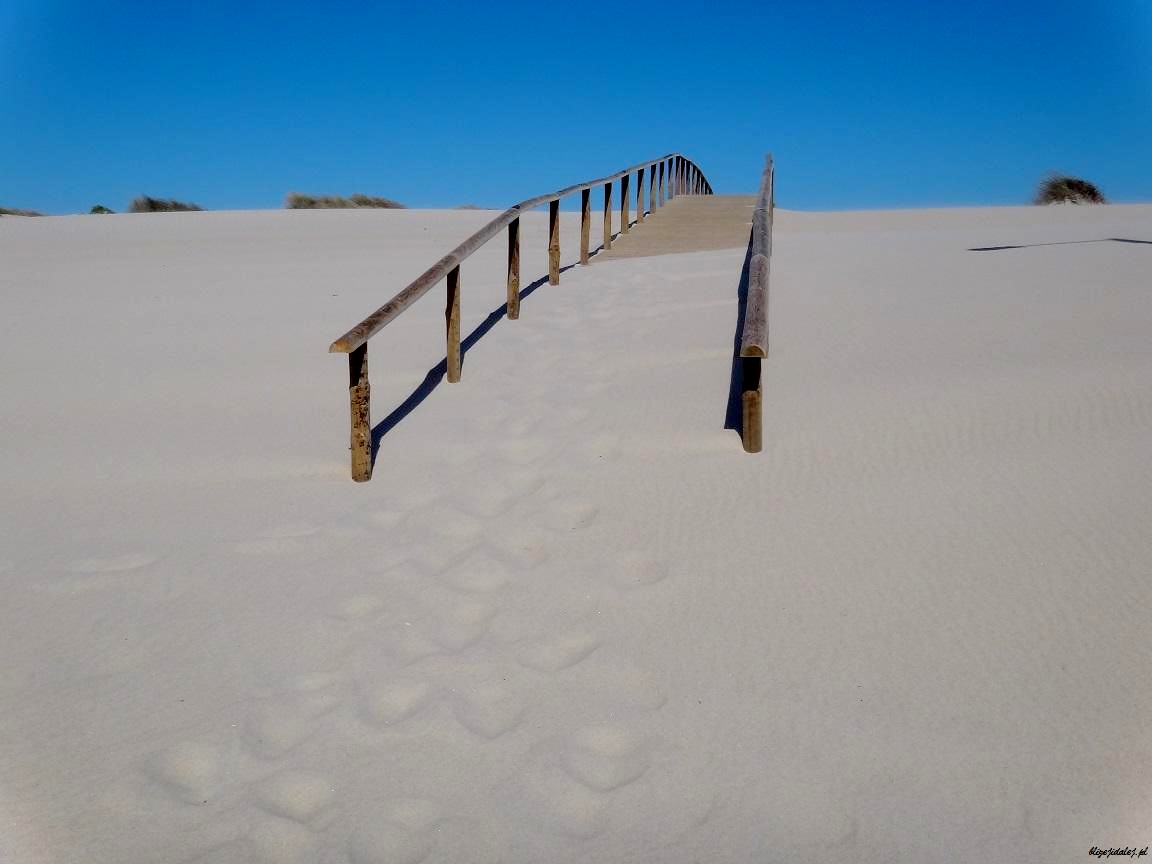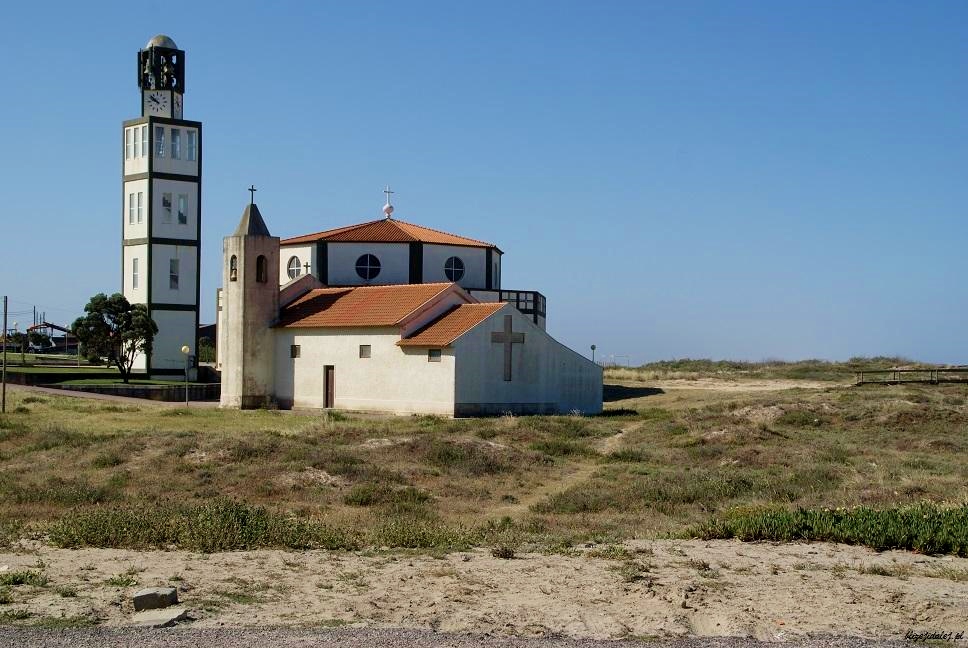 A tu, znaleźliśmy podobno przepyszne skorupiaki w swoim naturalnym środowisku, czyli przyczepione do skał… Z tych przedstawionych na zdjęciu poniżej przygotowuje się ekskluzywną potrawę znaną w Portugalii pod nazwą "percebes" – nie wiem jak to zrobiliśmy, ale w końcu ich nie spróbowaliśmy… Następnym razem nie przegapimy takiej atrakcji ;)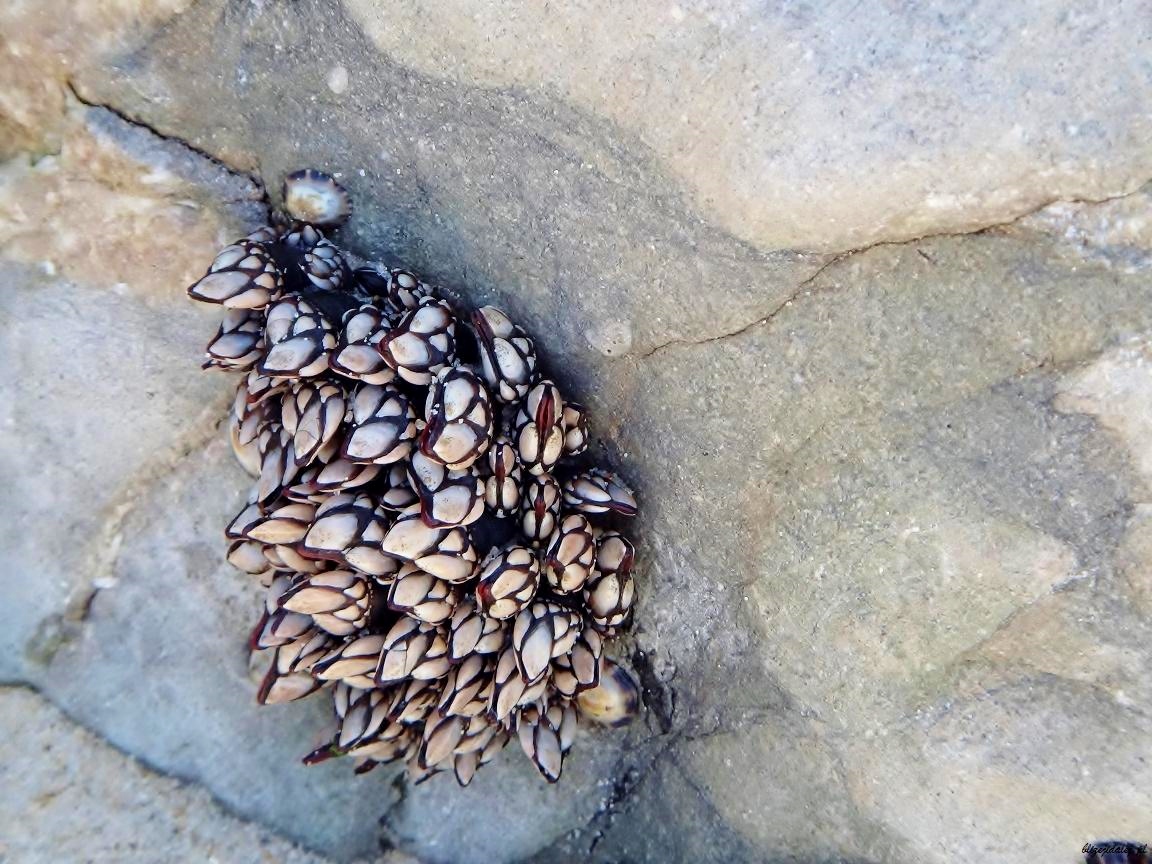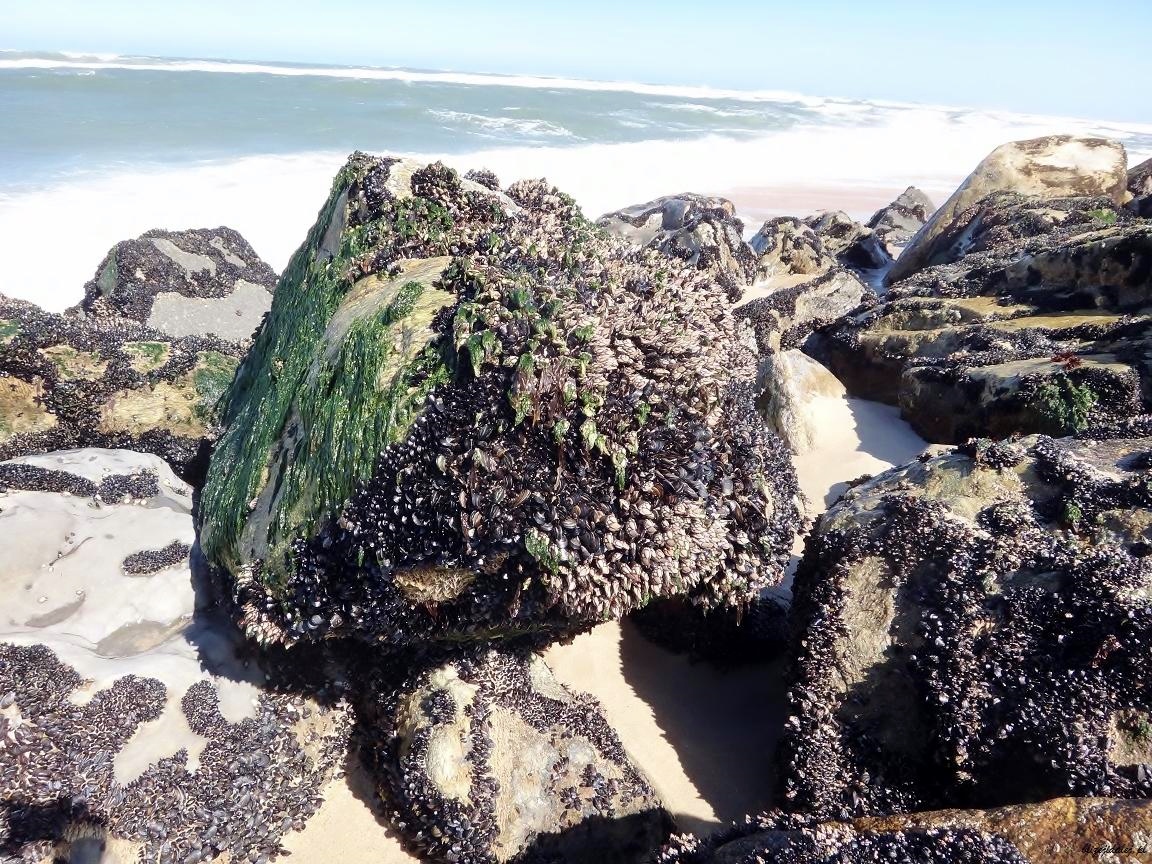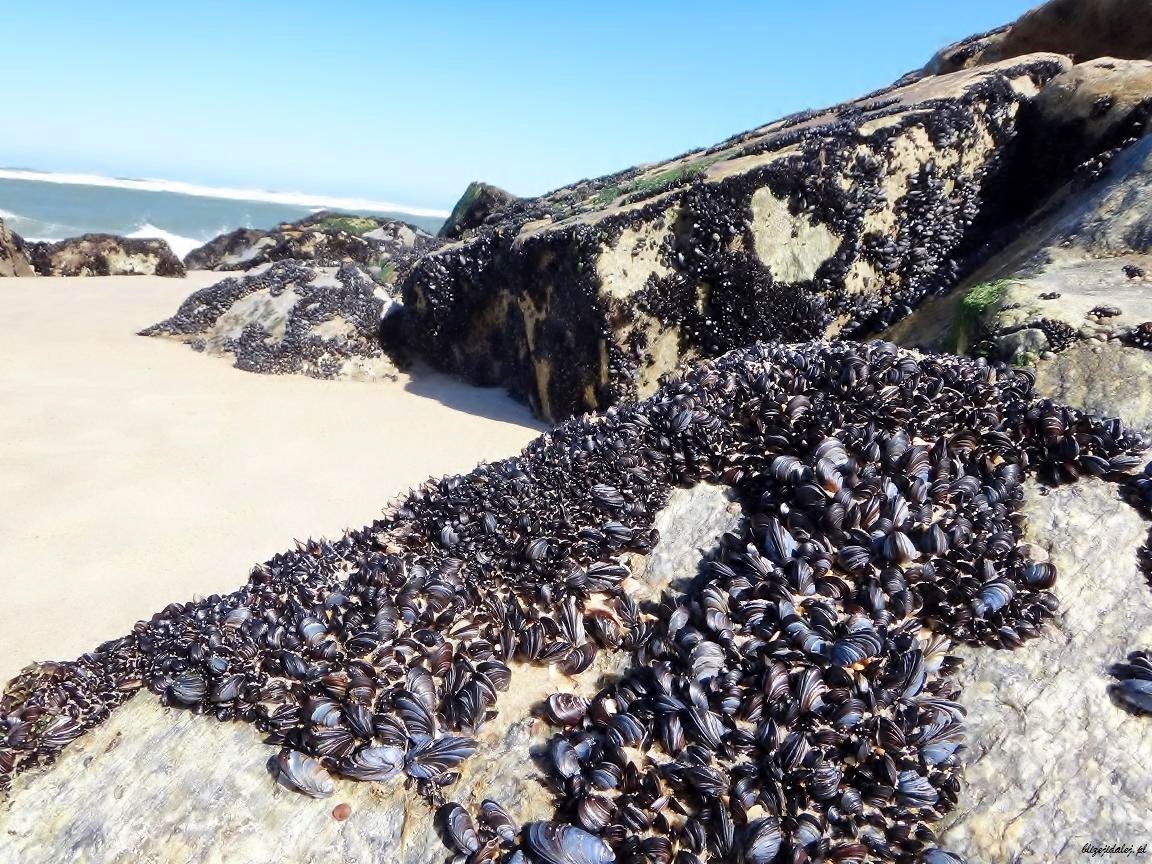 Costa Nova odwiedziliśmy w maju, zdecydowanie wcześnie i jeszcze przed sezonem turystycznym w tym miejscu… W lato, w pełnym słońcu i z (podobno) zdecydowanie przyjemniejszym wiaterkiem to miejsce jest pełne ludzi spragnionych słońca, piasku i relaksu :)
Nam ten bajkowy, kolorowy i pasiasty świat bardzo się podobał – miejsce zdecydowanie warte zobaczenia na własne oczy!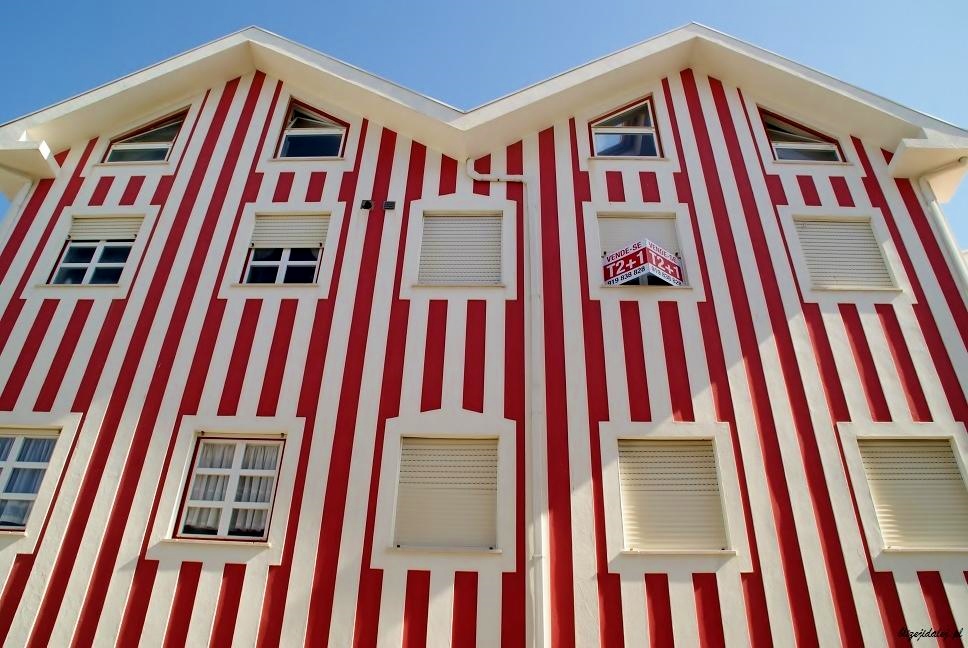 Więcej artykułów o Portugalii – kliknij Portugalia :)
---
You might also like