Mu Koh Phi Phi to jeden z najsłynniejszych Parków Narodowych znajdujący się u wybrzeża Morza Andamańskiego w prowincji Krabi – w jego skład wchodzi sześć wysp. Białe piaski, strome klify i rafa koralowa to tylko przykład tego co park ma do zaoferowania.
Koh Phi Phi Don jest jedyną zamieszkałą wyspą. Natomiast największą sławą cieszy się Koh Phi Phi Ley na której zostało nakręconych wiele scen do kinowego przeboju "The Beach" z Leonardo Di Caprio w roli głównej. Zakupiliśmy wycieczkę i z samego rana wypływamy zobaczyć na własne oczy osławioną Maya Bay. Na początek stop przy plaży opanowanej przez małpy. Już wiemy kto tu rządzi i po krótkiej "sprzeczce" z małpim przedstawicielem dalej to my jesteśmy właścicielem okularów. Następnie snorkeling w jaskini i płyniemy na wyspę. Łódeczka należy do tych małych, klimatycznych na której mieści się około 10 pasażerów – żeby nie było wątpliwości, nie ma ani jednego wolnego miejsca…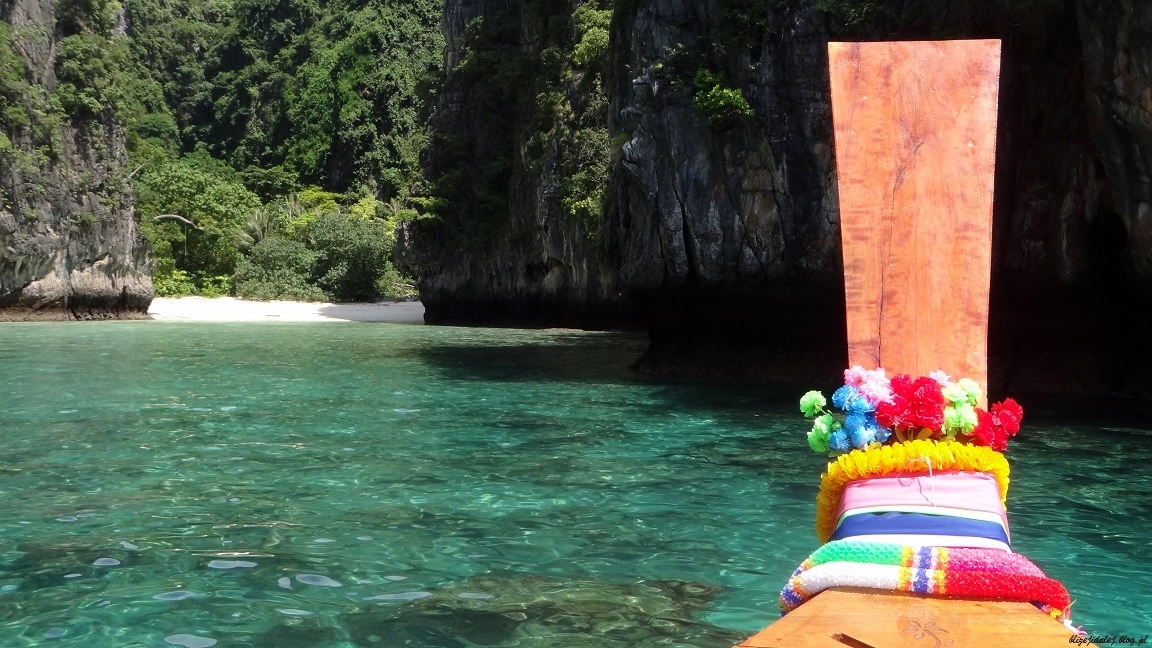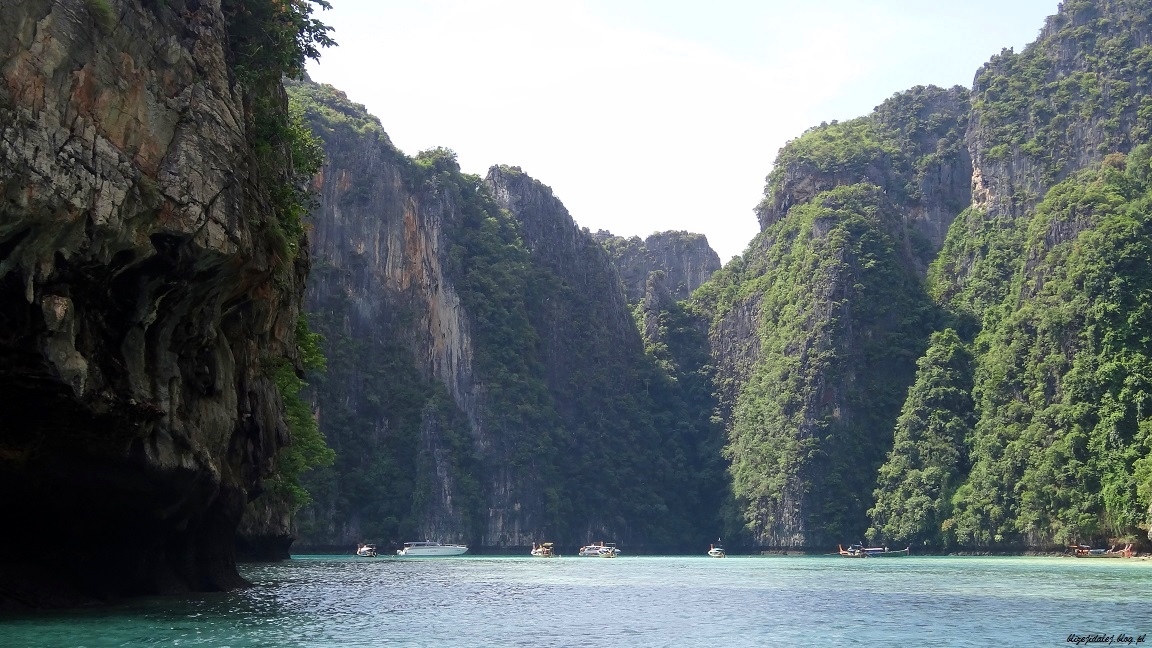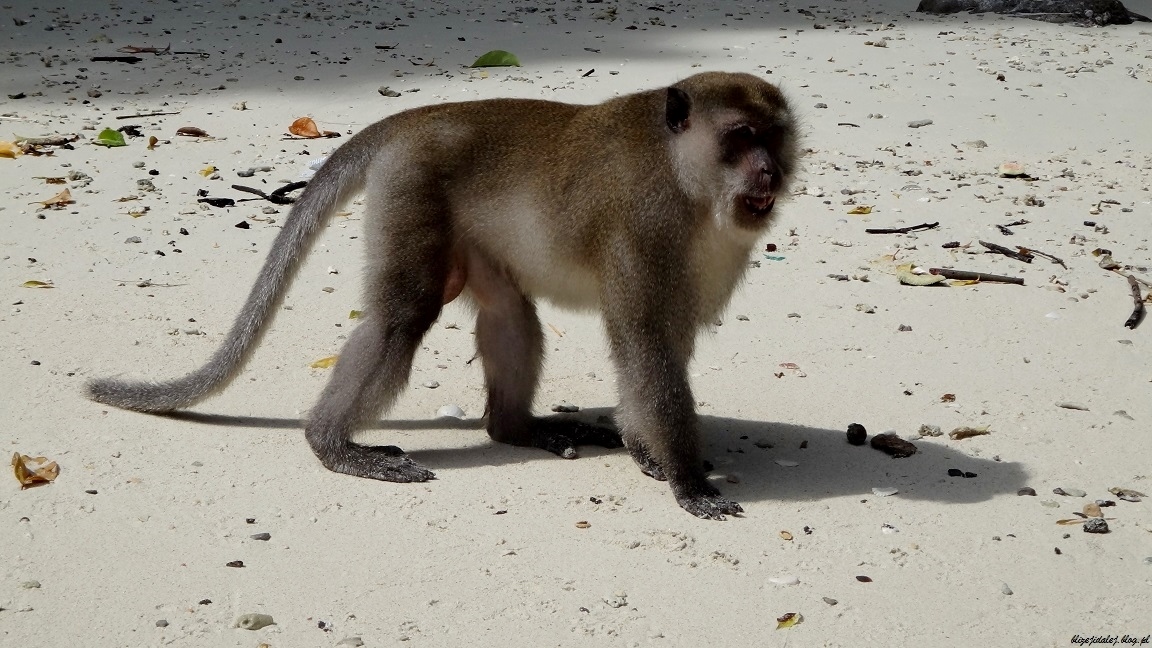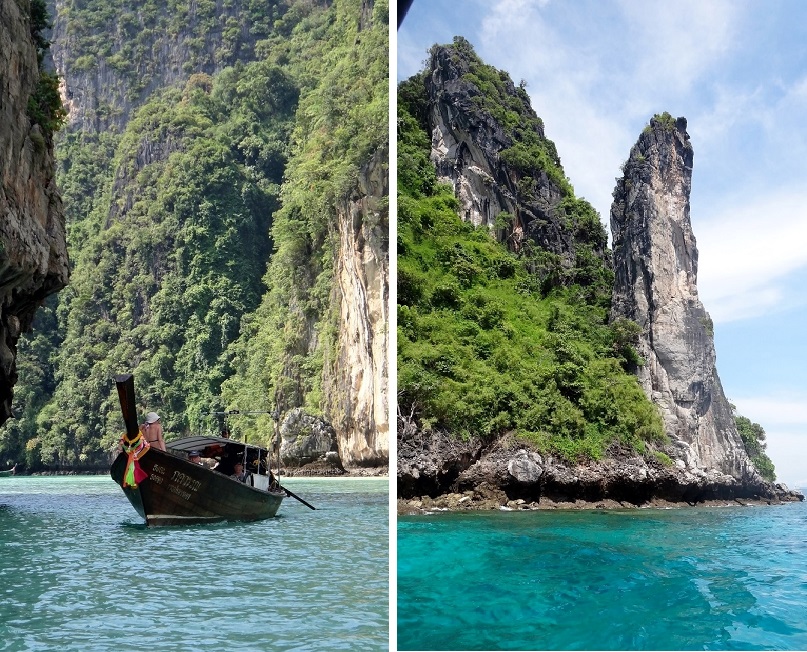 Zatoka jest faktycznie piękna! Biały piasek o konsystencji cukru pudru, błękit morza i klify wzbijające się wysoko w niebo… wspaniały widok.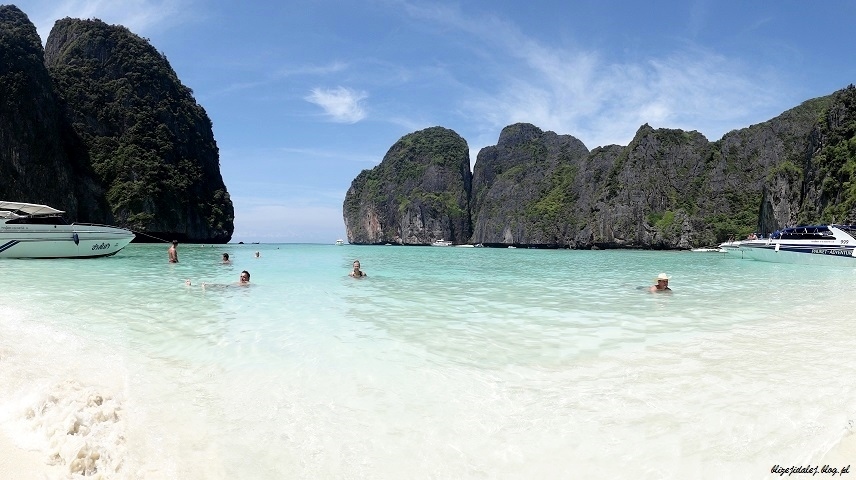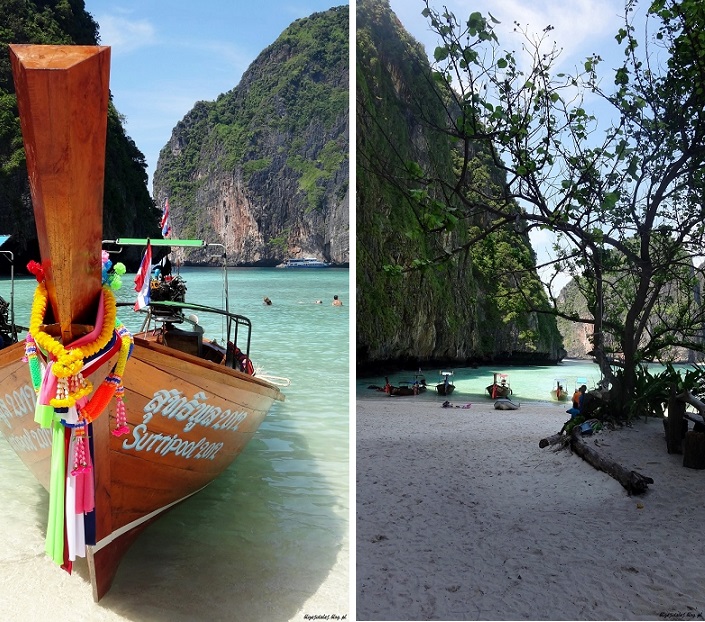 Niestety sława plaży przyciąga tu tłum turystów – już po kilku minutach spływają kolejne łódeczki, łódki, motorówki i szybko robi się naprawdę tłoczno. Ilość ludzi otaczająca nas z każdej strony skutecznie pozbawia chęci plażowania, jednak się nie dajemy i wykorzystujemy czas wolny na cudowne ochłodzenie w morzu… zdecydowanie warto było tu dotrzeć!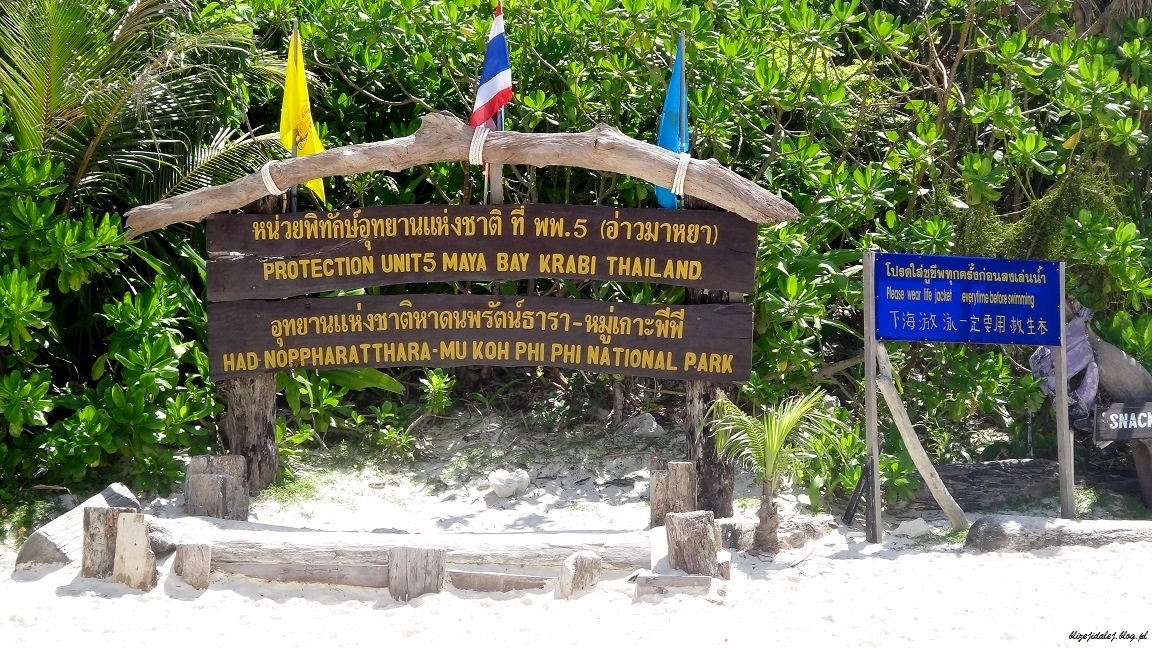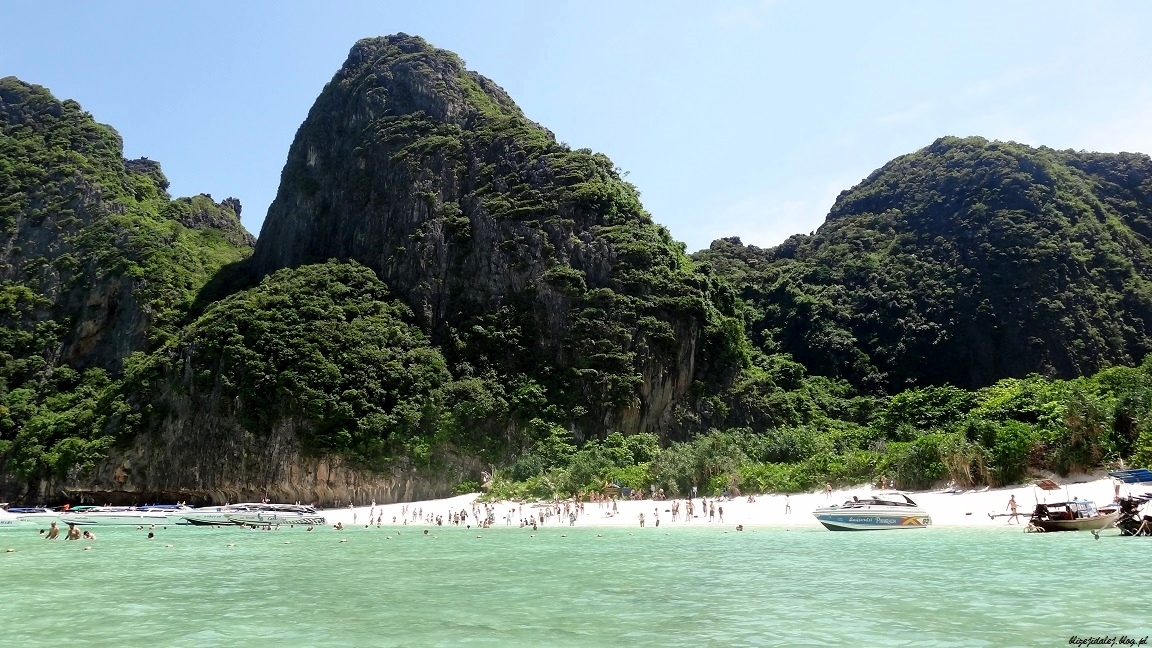 ---
You might also like