Z kurortu Mamaia wybraliśmy się na wycieczkę do znanego, nadmorskiego miasta Konstanca – spragnieni byliśmy zwiedzenia najsłynniejszej atrakcji miasta, czyli kasyna Constanta Casino. Moja Babcia opowiadała cudowne historię na temat tego miejsca, gdzie w latach '80 była na urlopie z Dziadkiem, a my ich śladami pojechaliśmy zobaczyć miasto! :)
Nie ukrywam, że bardzo liczyłam na zwiedzenie budynku kasyna od środka. Taka wycieczka to dodatkowa dawka adrenaliny – odbywała się (tak, niestety czas przeszły) w kaskach na głowie i pod opieką przewodnika, a to wszystko z uwagi na marny stan budynku i bardzo wysokie prawdopodobieństwo, że jakiś element konstrukcji postanowi odpaść wprost na nas lub zarwać się pod nami… wiadomo, nie ma ryzyka nie ma zabawy ;) Plan zwiedzania zabytkowej budowli kręcił i nęcił i bardzo niepokoiły mnie pojawiające się tu i tam informację że budynek grozi zawaleniem i wycieczki już się nie odbywają… co niestety, pozostaje mi tylko potwierdzić, pojawiliśmy się za późno. Ponadto, aby nikomu nie wpadł do głowy nierozważny pomysł zwiedzania kasyna na własną rękę, na straży siedzą poważni panowie pilnujący porządku i zabezpieczający teren…
Po pierwszym rozczarowaniu i braku rozwiązań alternatywnych w stylu "a może jednak…", "a może by tak…" nie pozostało nic innego jak oddać się zwiedzaniu miasta. Na szczęście kasyno z zewnątrz robi niezaprzeczalne wrażenie i w pełni rozumiem, że występuje praktycznie na każdej pocztówce z Konstancy – ciekawy zabytek tuż przy nadmorskiej promenadzie :) Choć przykro patrzeć jak takie cudo stoi i niszczeje…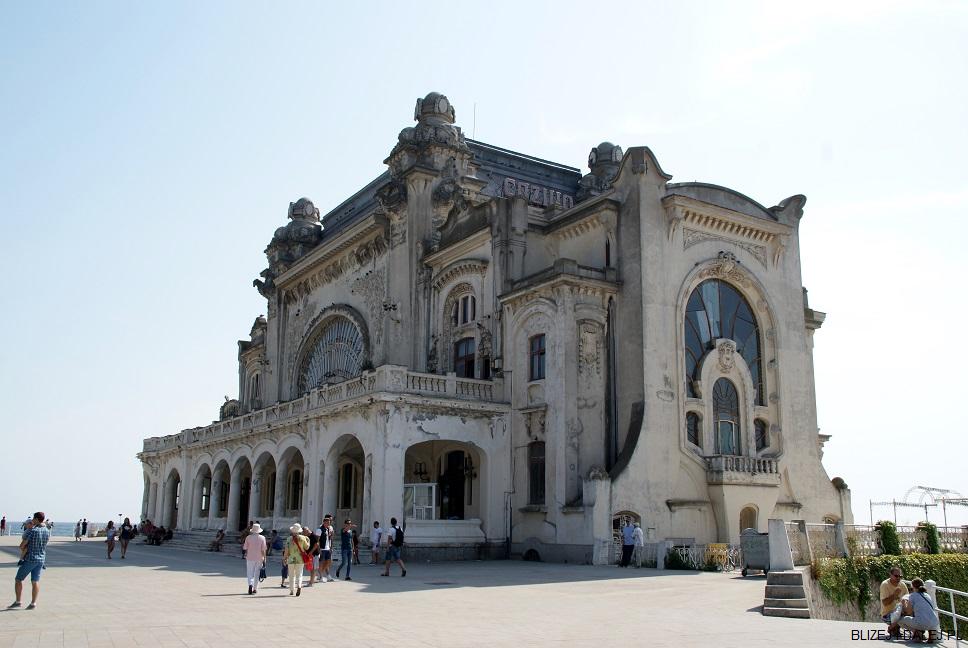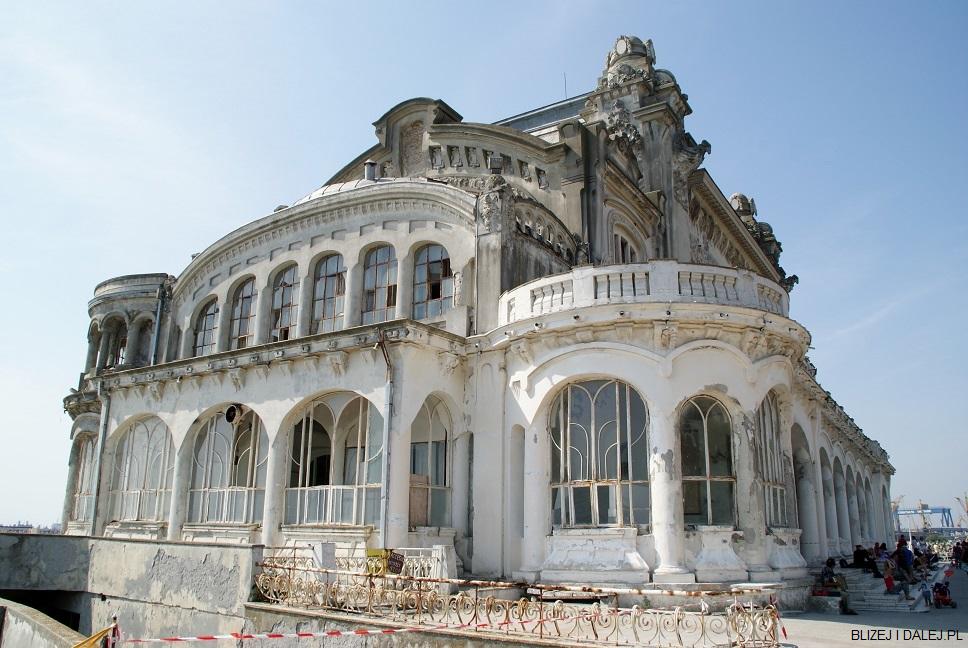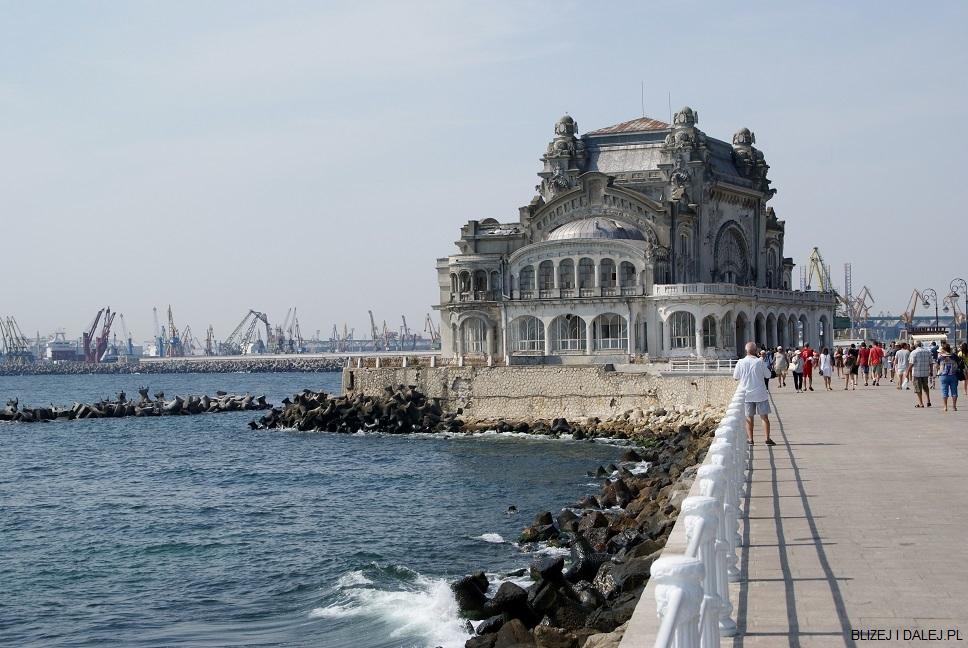 Przeszliśmy spacerem do meczetu Mosque of Constanta – Minaret i weszliśmy na wieżę z której rozciąga się interesujący widok na stare miasto i port. Nie jest to jakaś mega panorama, ale ciekawy rzut okiem na okolicę.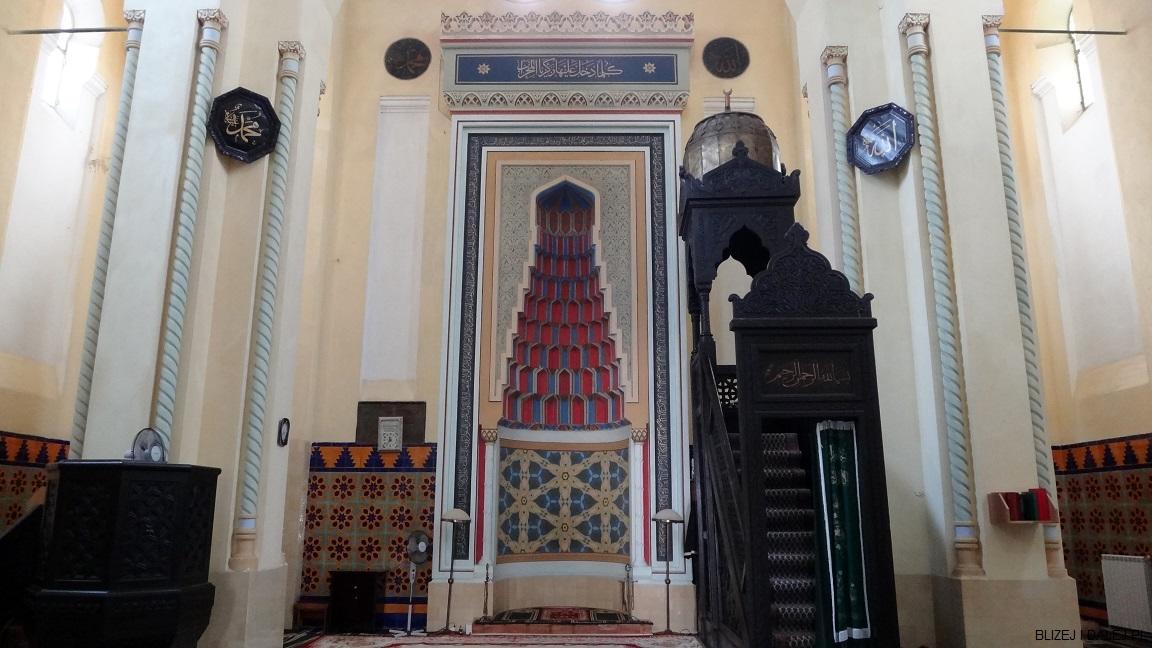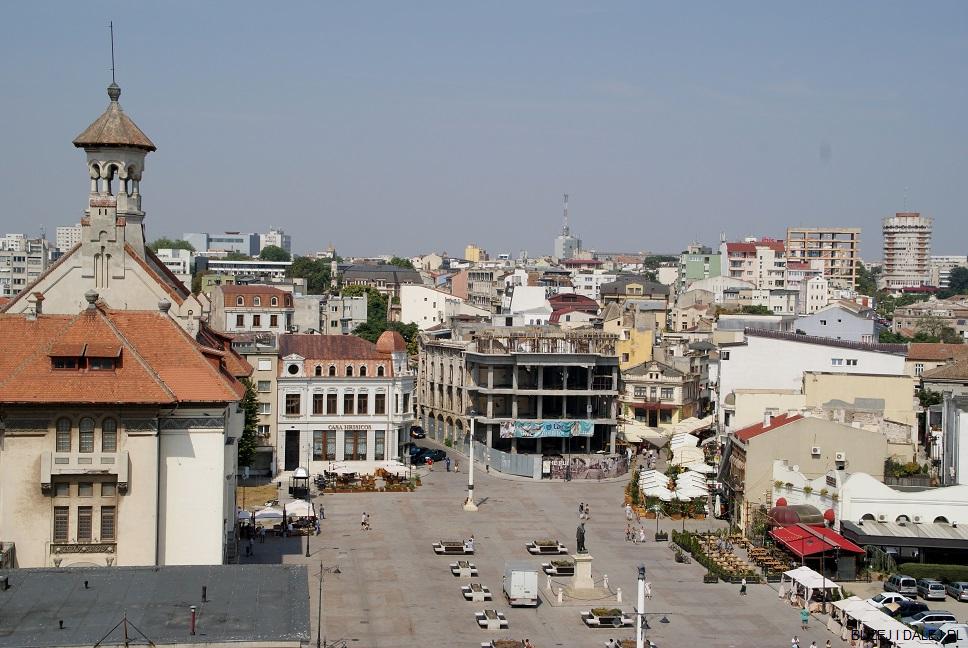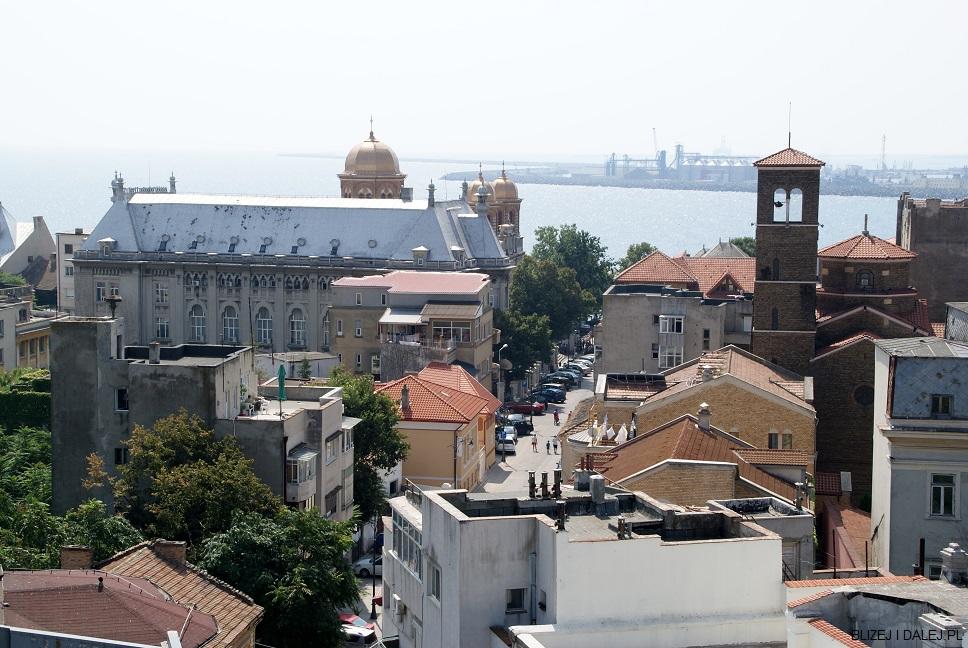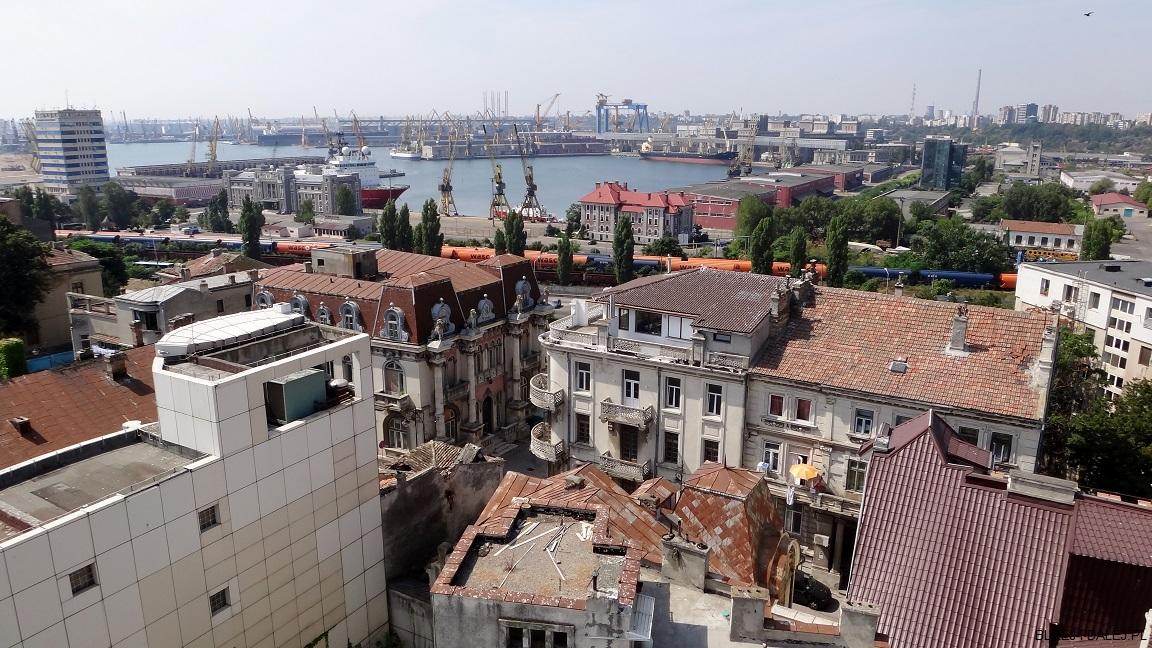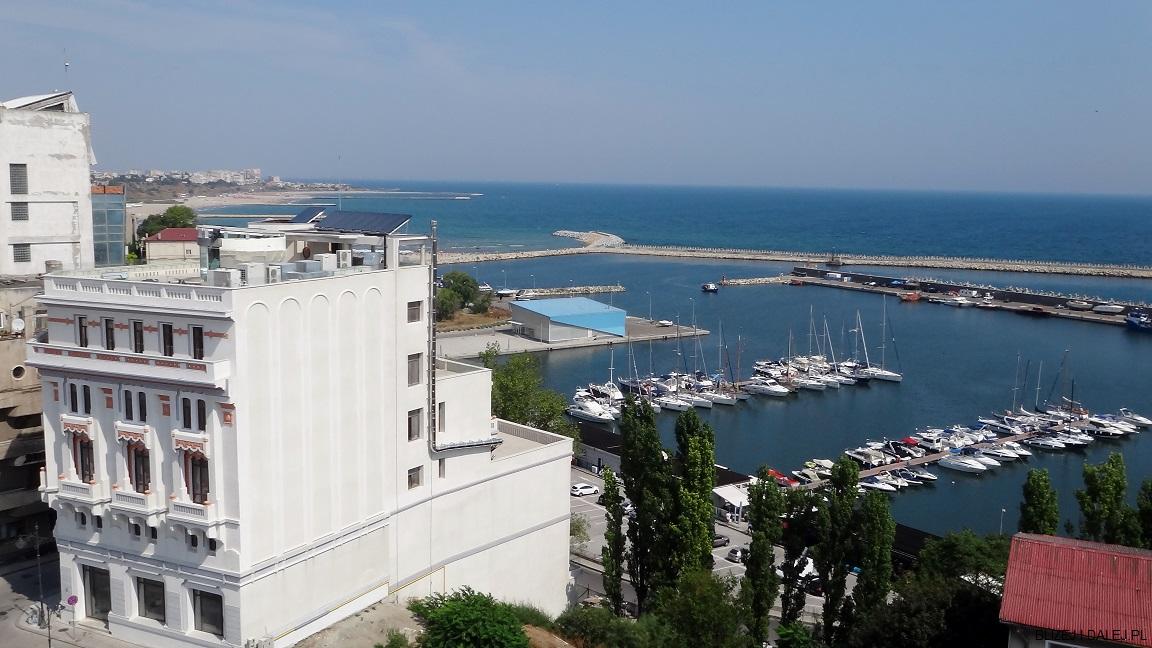 Przyjemnie jest przespacerować się z głównego placu Ovidiu Square jedną z najbardziej atrakcyjnych uliczek miasta, wzdłuż której mieszczą się zadbane kamienice, mnóstwo restauracji i kawiarni, w których zarówno turyści jak i lokalni ludzie relaksują w cieniu parasola z zimnym napojem w dłoni…
W malutkiej cukierni/piekarni tuż przy deptaku skusiliśmy się na jeszcze ciepłe covrigi, czyli drożdżowe ciasteczka (drożdżówki) z konfiturowym nadzieniem – polecam spróbować, są wyśmienite! :)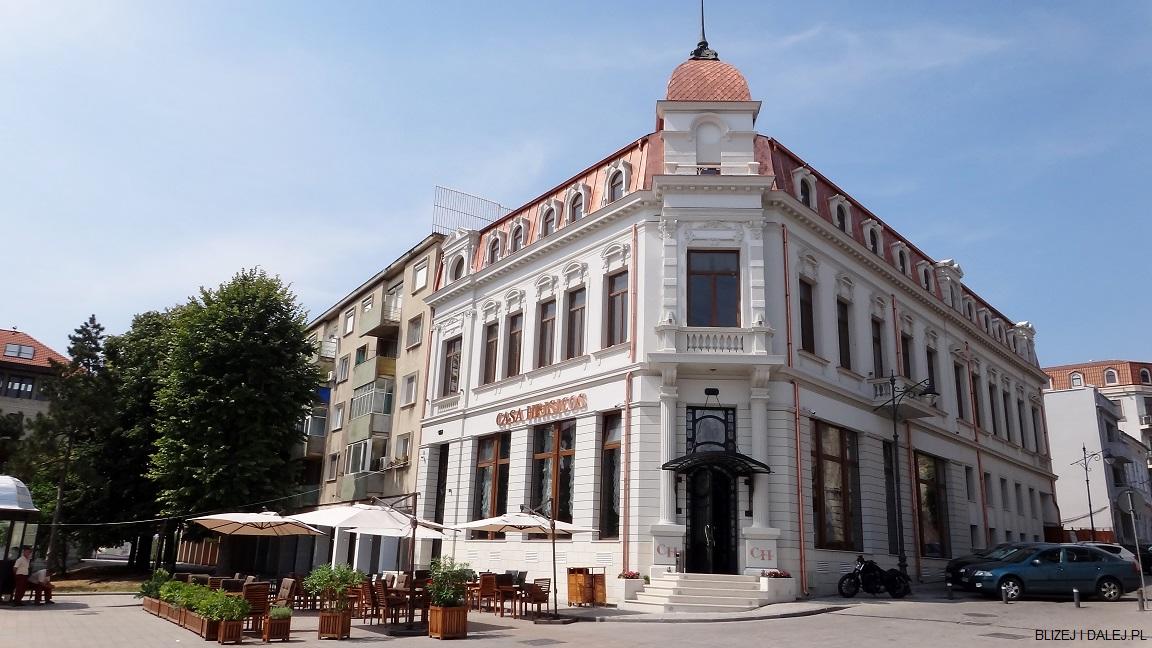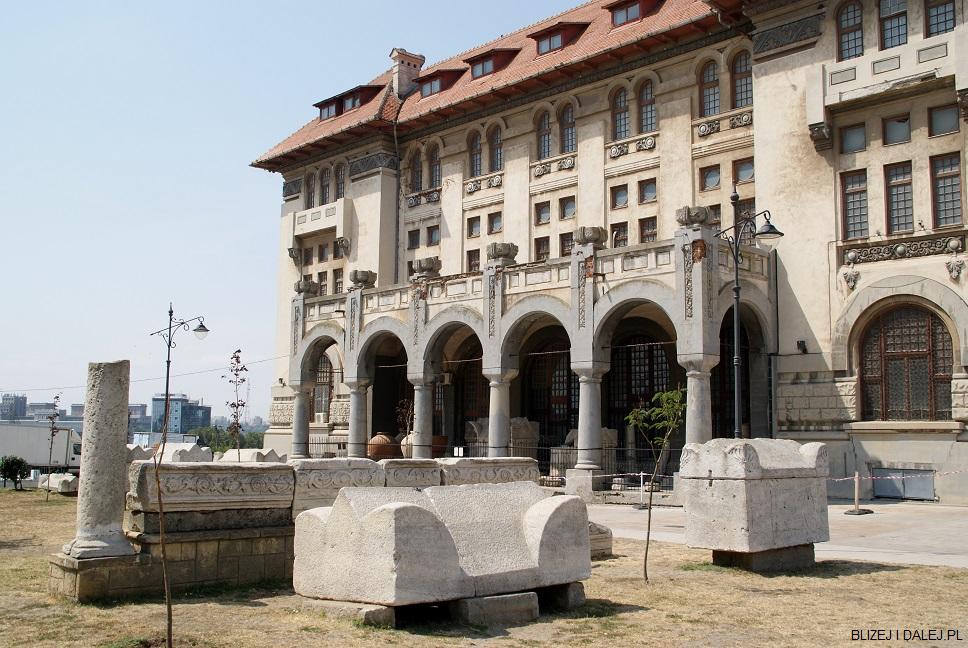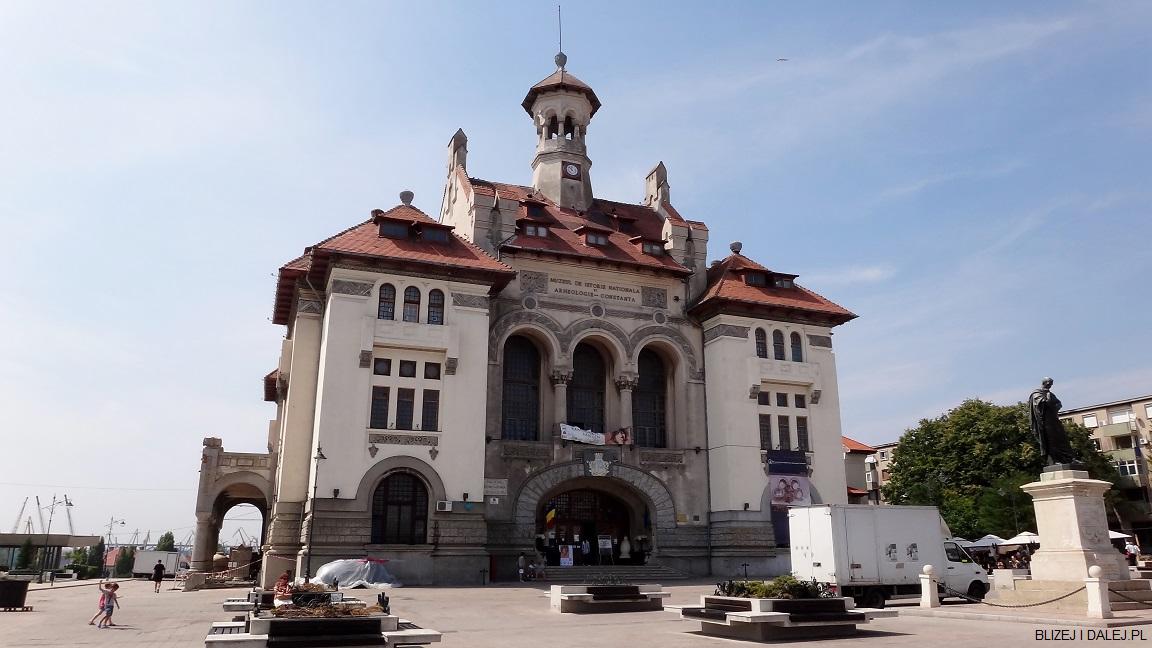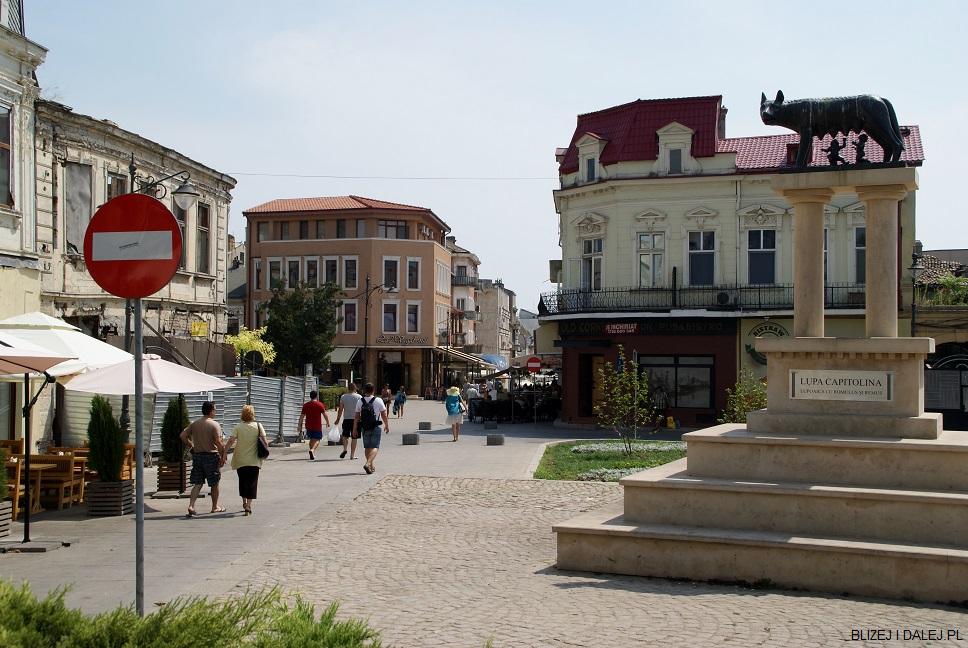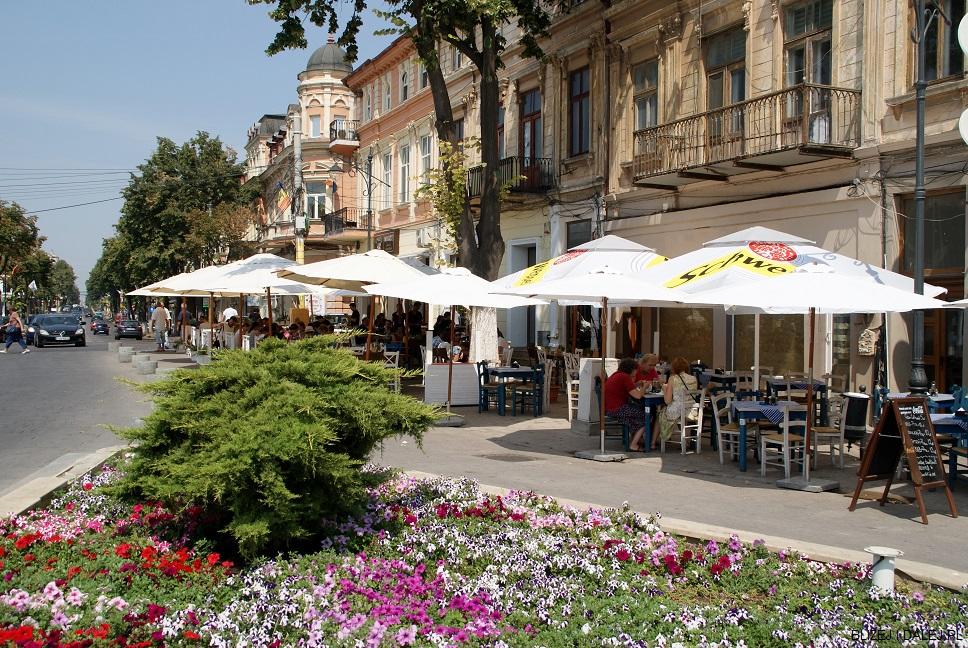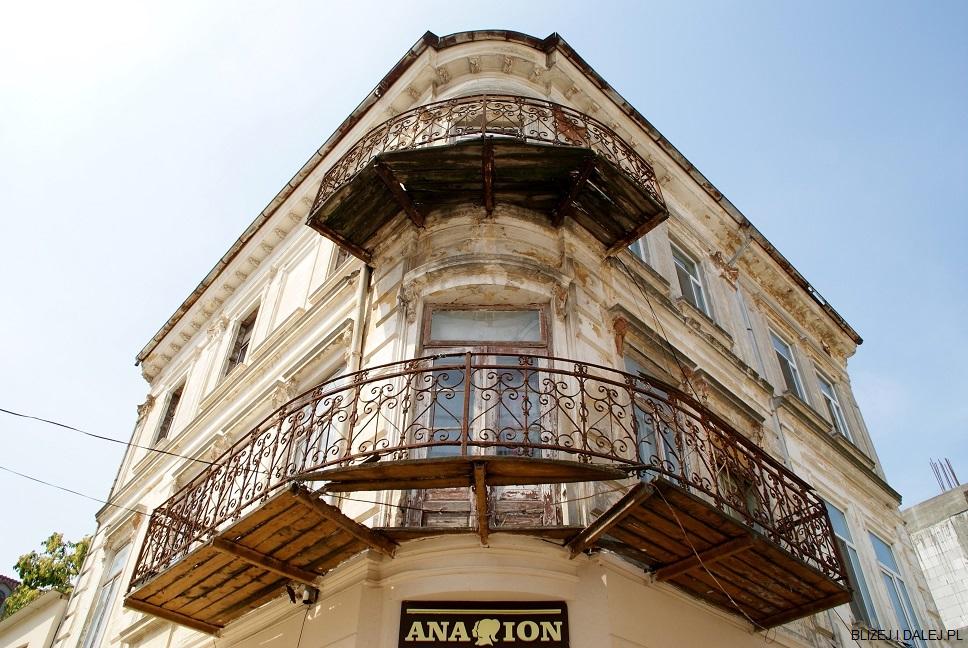 Kierując się do samochodu trafiliśmy na interesującą katedrę Saints Paul and Peter Cathedral, przyznam, że to liczba ludzi wzbudziła nasze zainteresowanie i postanowiliśmy zajrzeć do środka. Wnętrze katedry zostało wykończone z rozmachem i precyzją, malowidła na ścianach we wszystkich kolorach a wokół cisza i spokój – absolutnie fascynujące miejsce…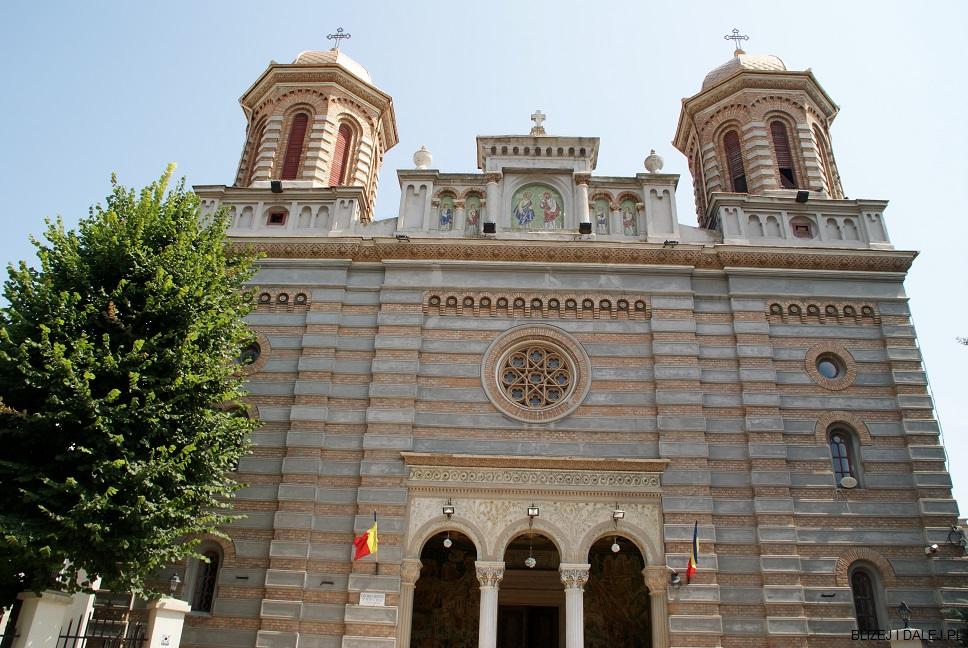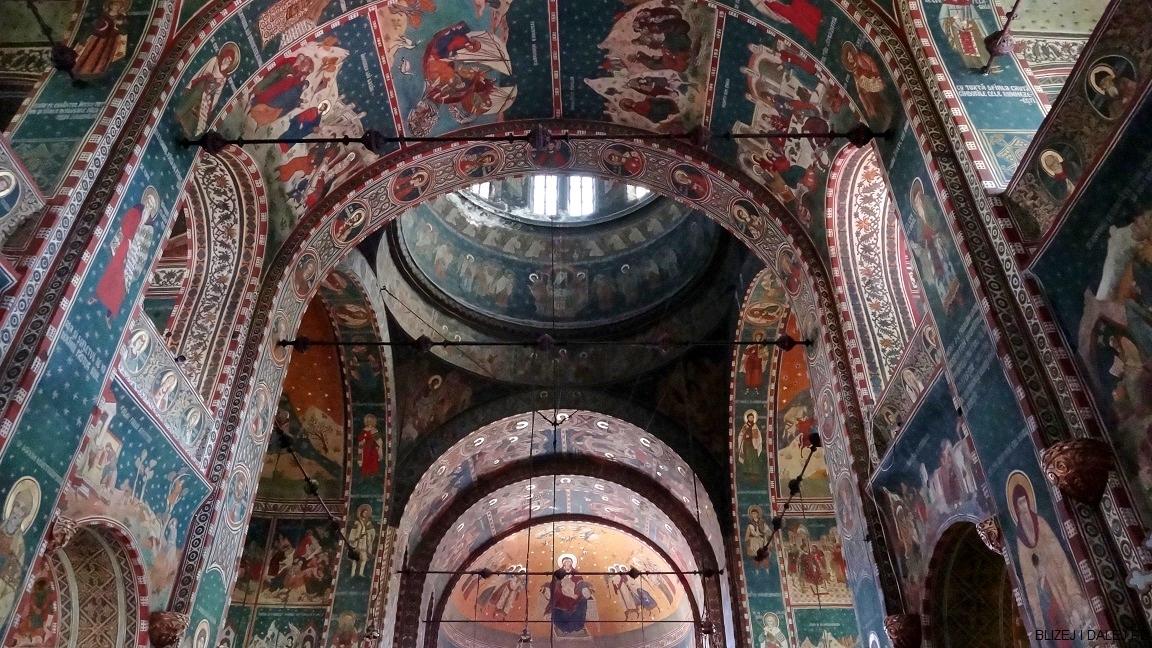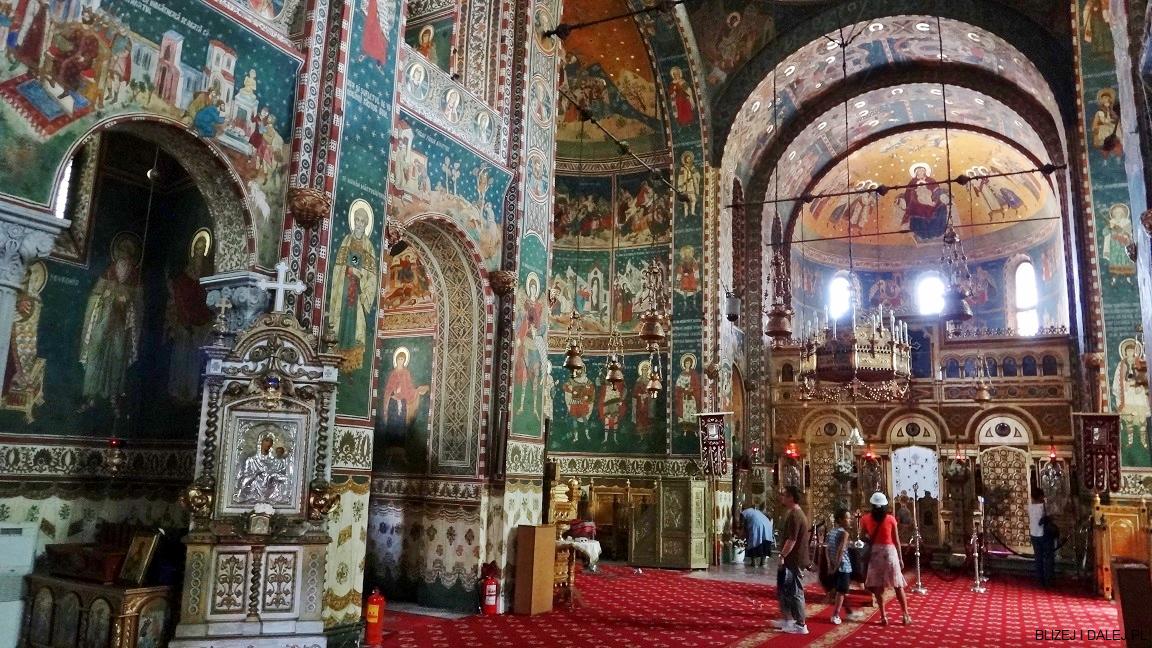 Po powrocie do Mamaia przypomnieliśmy sobie, że mieliśmy jeszcze zajrzeć do katedry w skale Saint Andrew's Cave Monastery, podobno warto, więc może Wam się uda – pod warunkiem, że macie lepszą pamięć niż my ;)
Natomiast jeśli dysponujecie większą ilością czasu to możecie zwiedzić m.in. do muzeum historycznego Mueseum od National History and Archeology, muzeum wojskowe Navy Museum czy muzeum sztuki Folk Art Museum. Dla fanów starożytności punktem obowiązkowym będzie zobaczenie dobrze zachowanej mozaiki sprzed ponad 2000 lat w The Roman Edifice with Mosaic.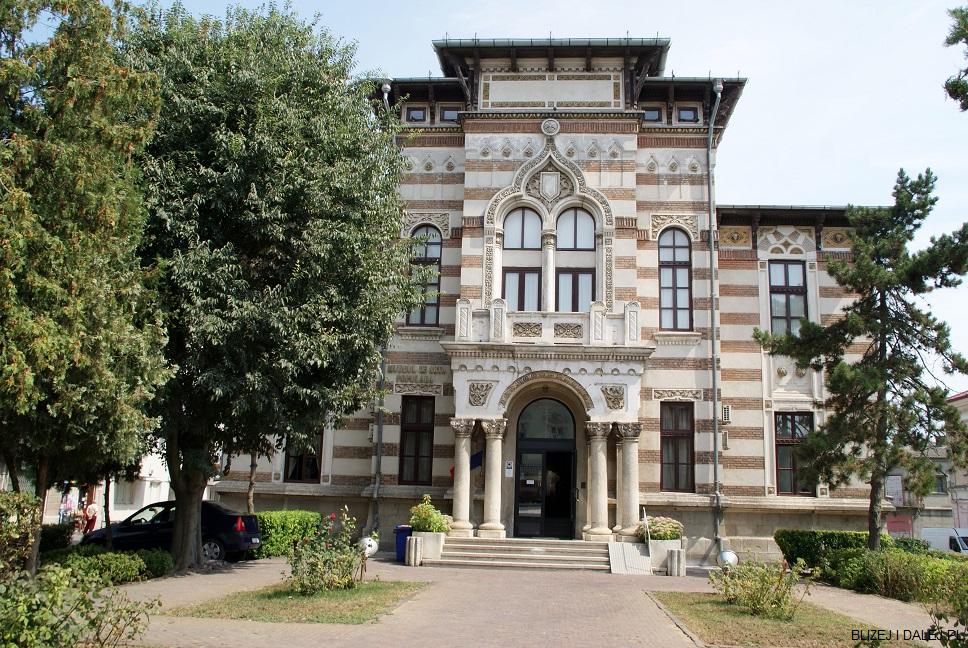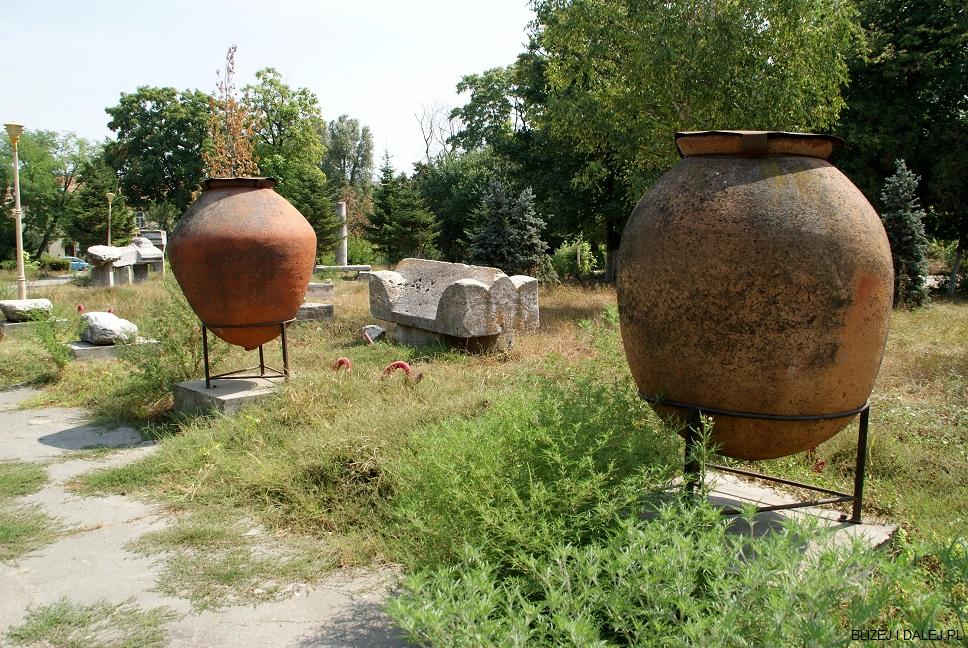 Pamiętaj jednak, że miasto jest naprawdę zniszczone i zaniedbane, więc nie każdemu będzie się tu podobać. My byliśmy troszkę, a może nawet bardziej niż troszkę zawiedzeni –  miasto sprawia wrażenie jakby zostało kompletnie zapomniane przez wszystkich władnych… szkoda, wielka szkoda bo potencjał zdecydowanie ma :)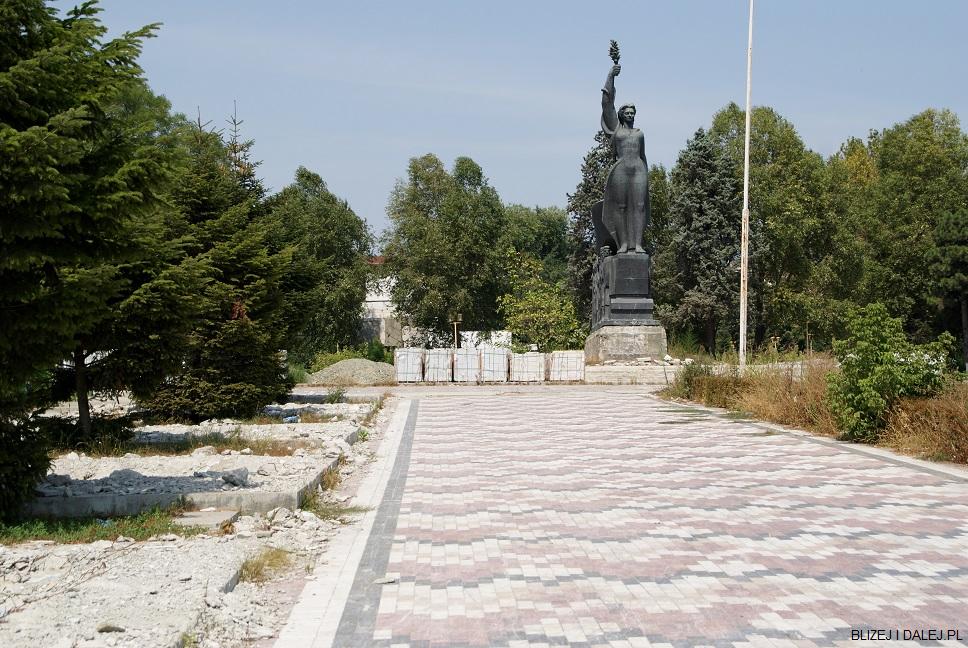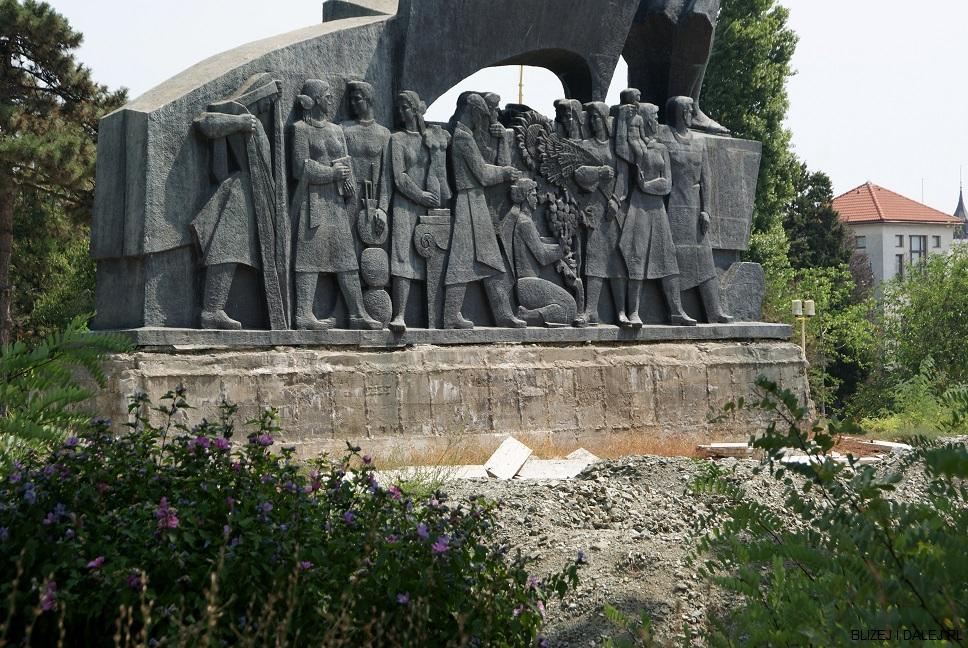 Więcej artykułów o Rumunii (tutaj).
Dodatkowe informacje:
Mosque of Constanta – bilet wstępu do meczetu ok.5zł
---
You might also like