Do Muzeum Wsi Mazowieckiej w Sierpcu wybraliśmy się przy okazji weekendowego wypadu do hotelu Skansen Conference & Spa. Był to moment w którym absolutnie i nieodwołalnie wymagaliśmy słodkiego "nic nie robienia" i chwili wytchnienia od piętrzących się obowiązków. Jednak nie bylibyśmy sobą, gdybyśmy pozostali tylko przy hotelowym relaksie – wiedzieliśmy, że zajrzymy także do samego skansenu. Z uwagi na siarczysty mróz w postaci -12 na zewnątrz, założyliśmy na siebie absolutnie wszystko co mieliśmy i poszliśmy zwiedzać największy skansen w województwie mazowieckim :)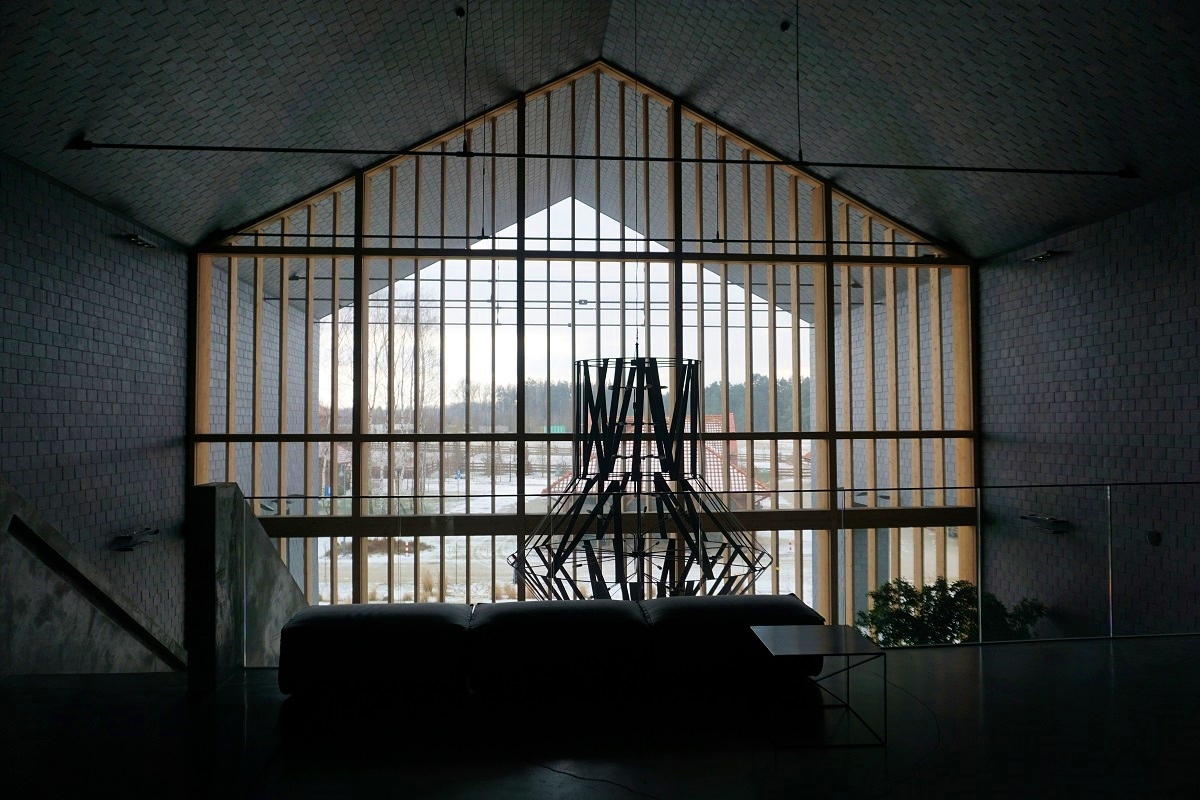 W zimę wszystkie zabudowania znajdujące się na terenie skansenu są zamknięte, więc aby zajrzeć do środka i poczuć atmosferę miejsca konieczne jest dodatkowo wykupienie usługi Przewodnika – całe zwiedzanie wraz z opowieściami zajmuje około godziny. W lecie wszystkie domy, a jest ich ponad 80 są otwarte dla zwiedzających, a dodatkowo na terenie zagród i gospodarstw znajdują się żywe zwierzęta – co jest niewątpliwą atrakcją dla mniejszych gości. Nawet jeśli jeszcze nigdy nie odwiedzaliście skansenu, to prawie na pewno widzieliście jego wnętrza na szklanym ekranie – na terenie skansenu powstały zdjęcia do takich filmów jak "Pan Tadeusz" czy "Ogniem i mieczem".
Zwiedzanie zaczynamy od powozowni, w której znajdują się oczywiście powozy, bryczki i sanie – tymi ostatnimi to bym się chętnie wybrała na kulig! :)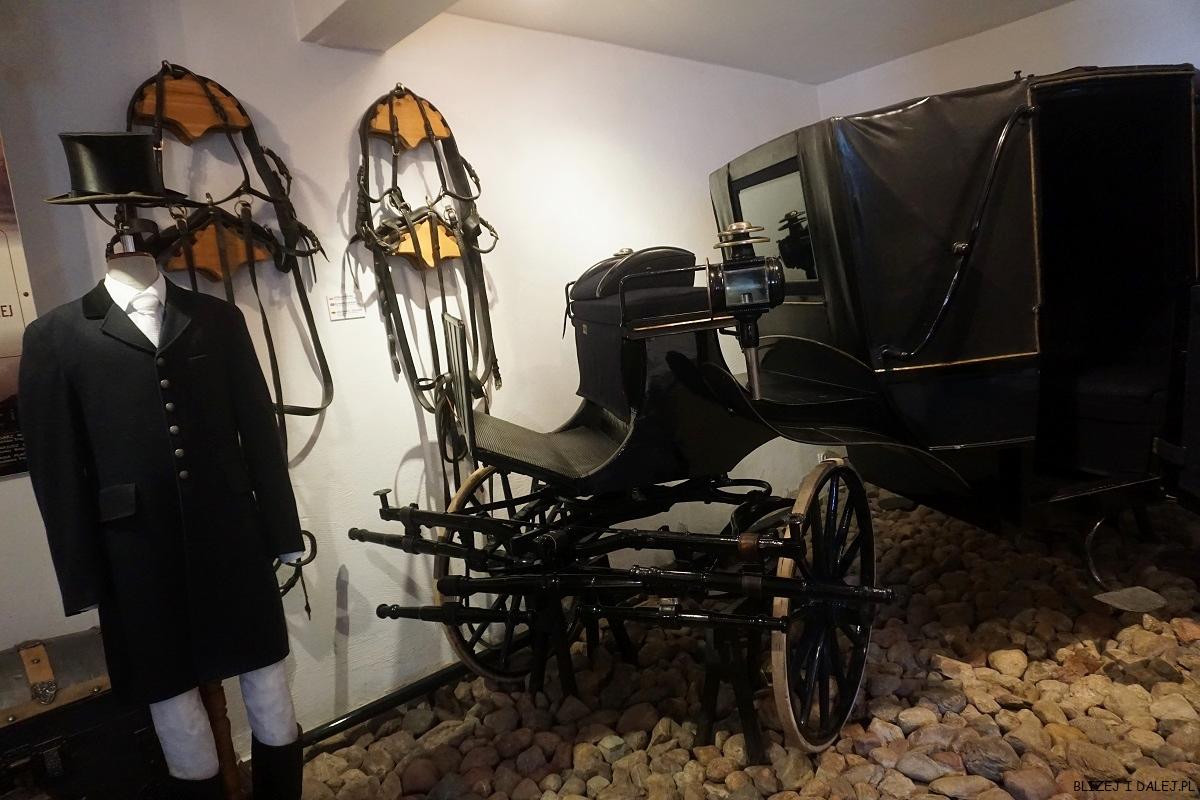 Następnie przechodzimy do galerii rzeźb w przeważającej większości o tematyce religijnej stworzonych przez okolicznych artystów – sztuka ludowa w oryginalnym wydaniu.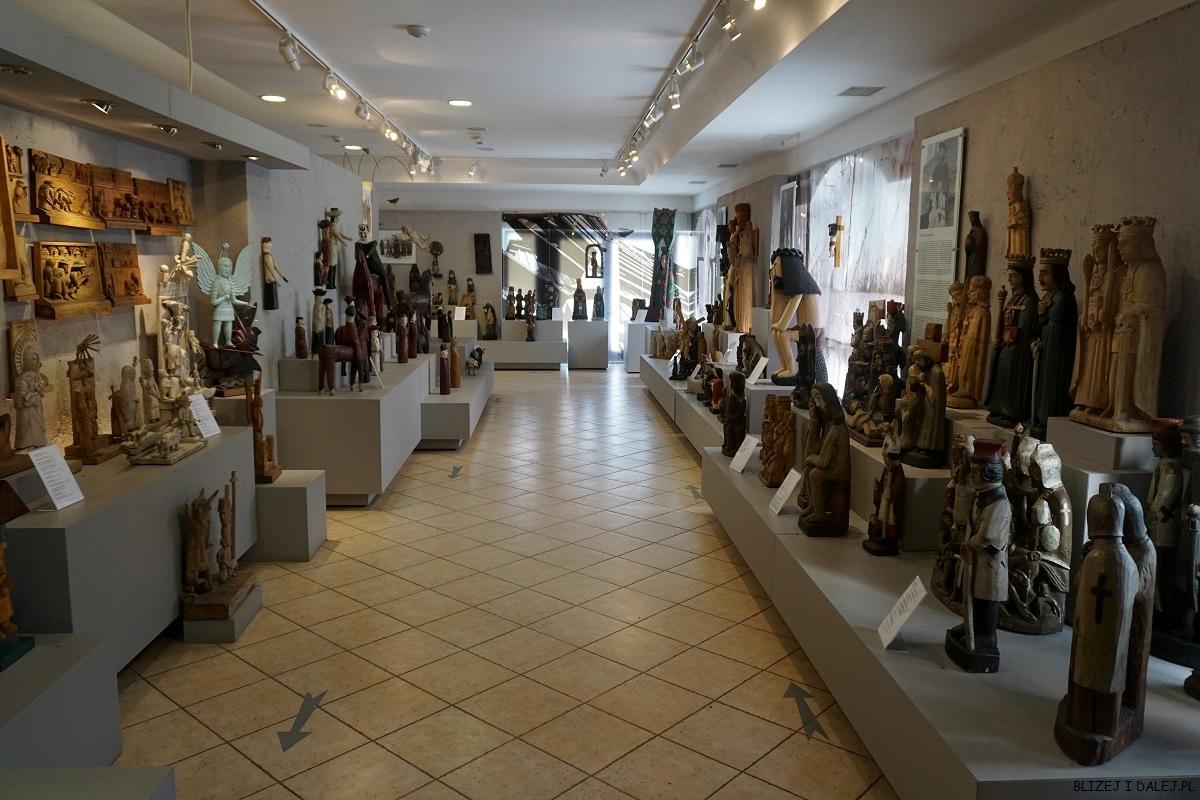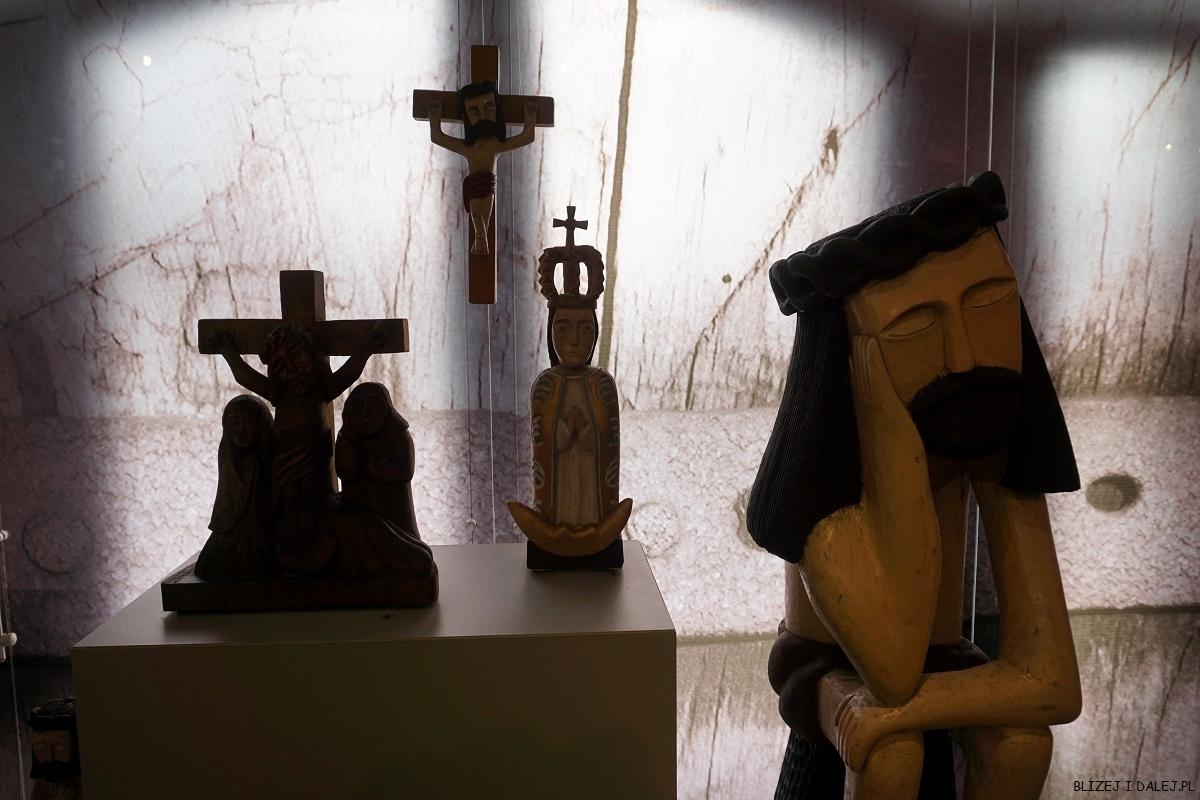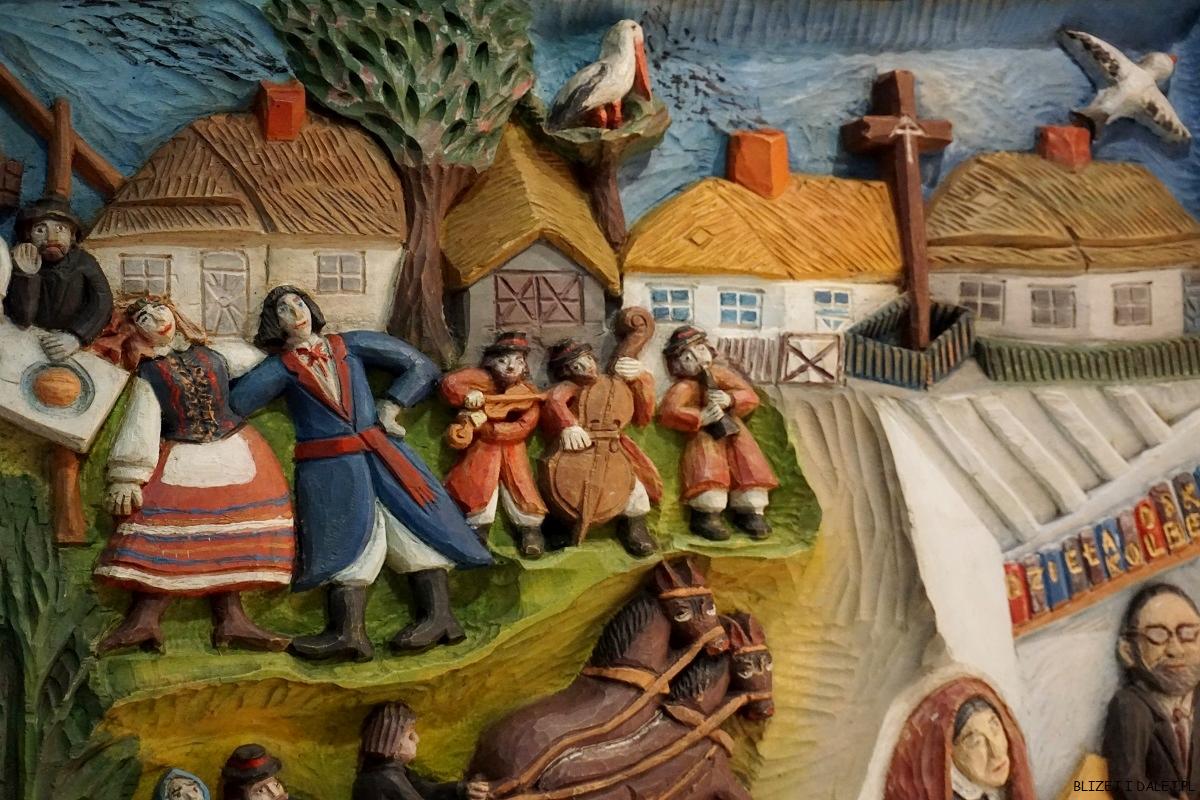 Dworek szlachecki jako jeden z niewielu nie został przeniesiony, tylko wybudowany na miejscu i urządzony zgodnie z trendami z końca XIX i początku XX wieku. Znajdziemy tu oryginalnie i elegancko wykończony salon, jadalnię, sypialnię i kancelarię pana domu.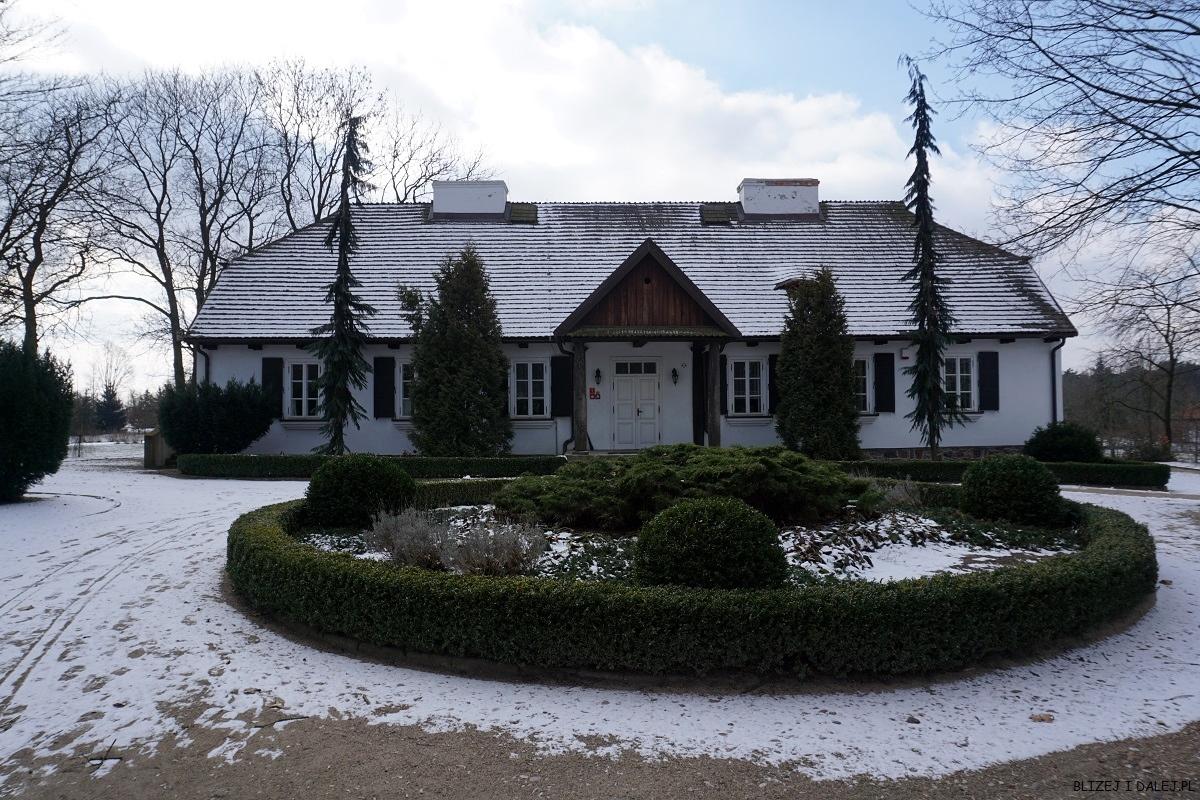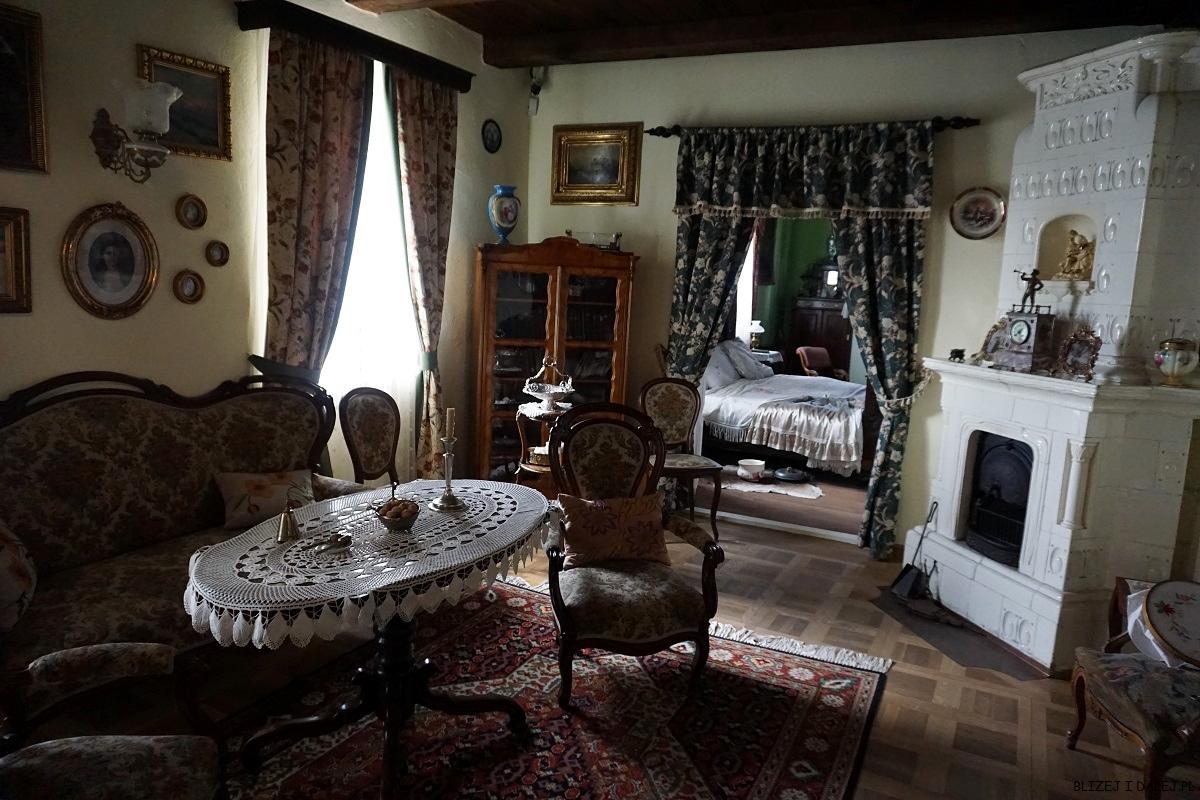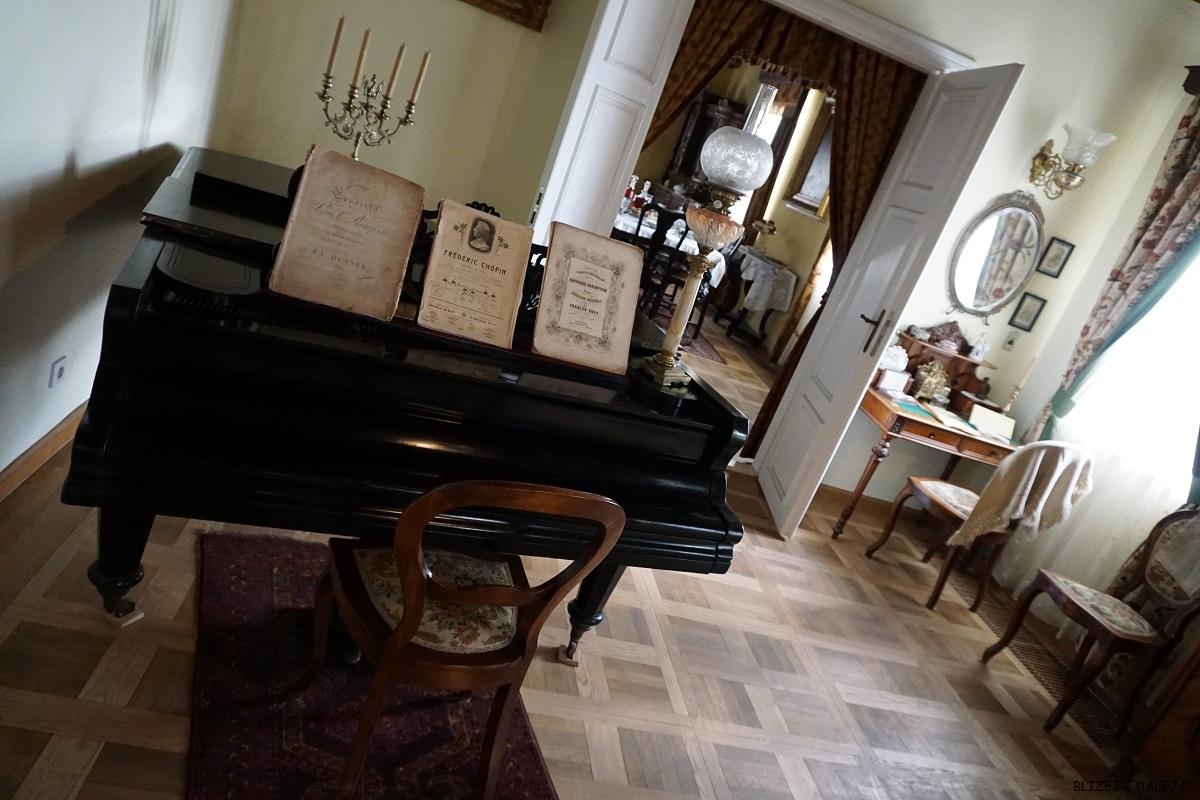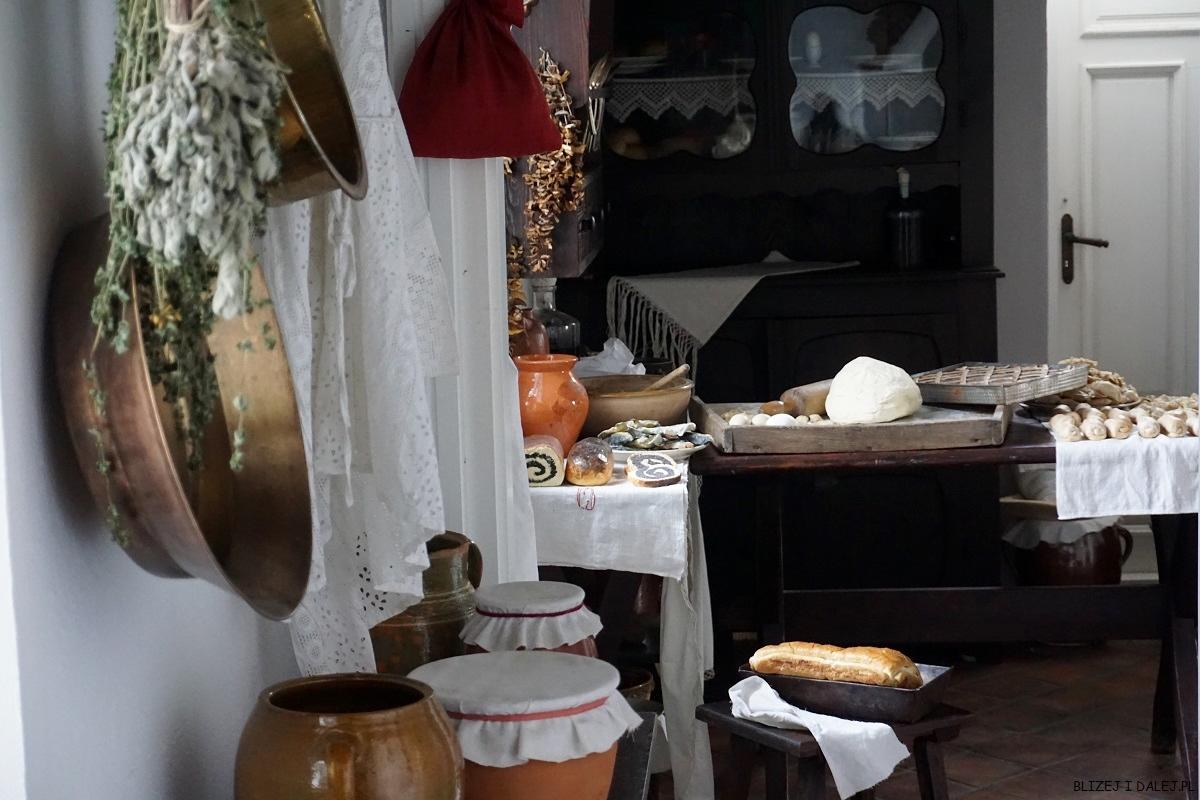 W skansenie znajduje się także XVIII-wieczny, drewniany kościół przeniesiony z miejscowości Drążdżewo – w sezonie odbywają się w nim nabożeństwa a także udzielane śluby :)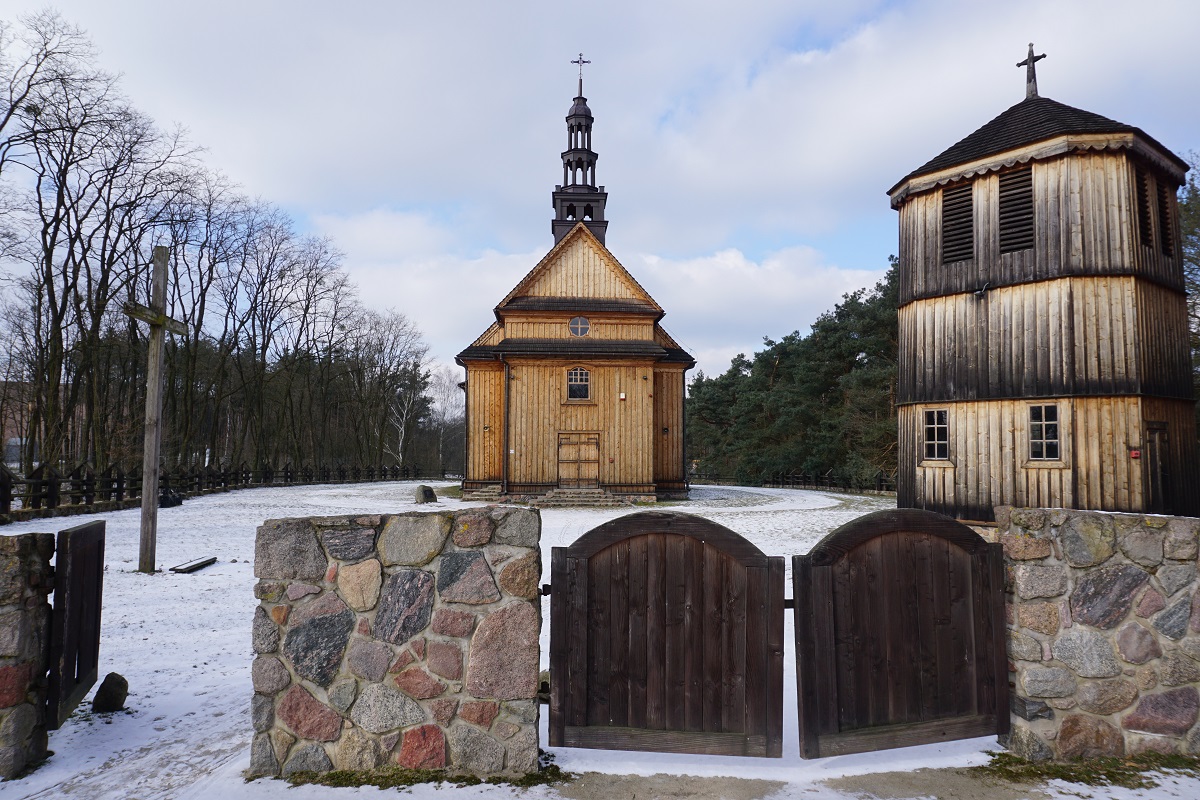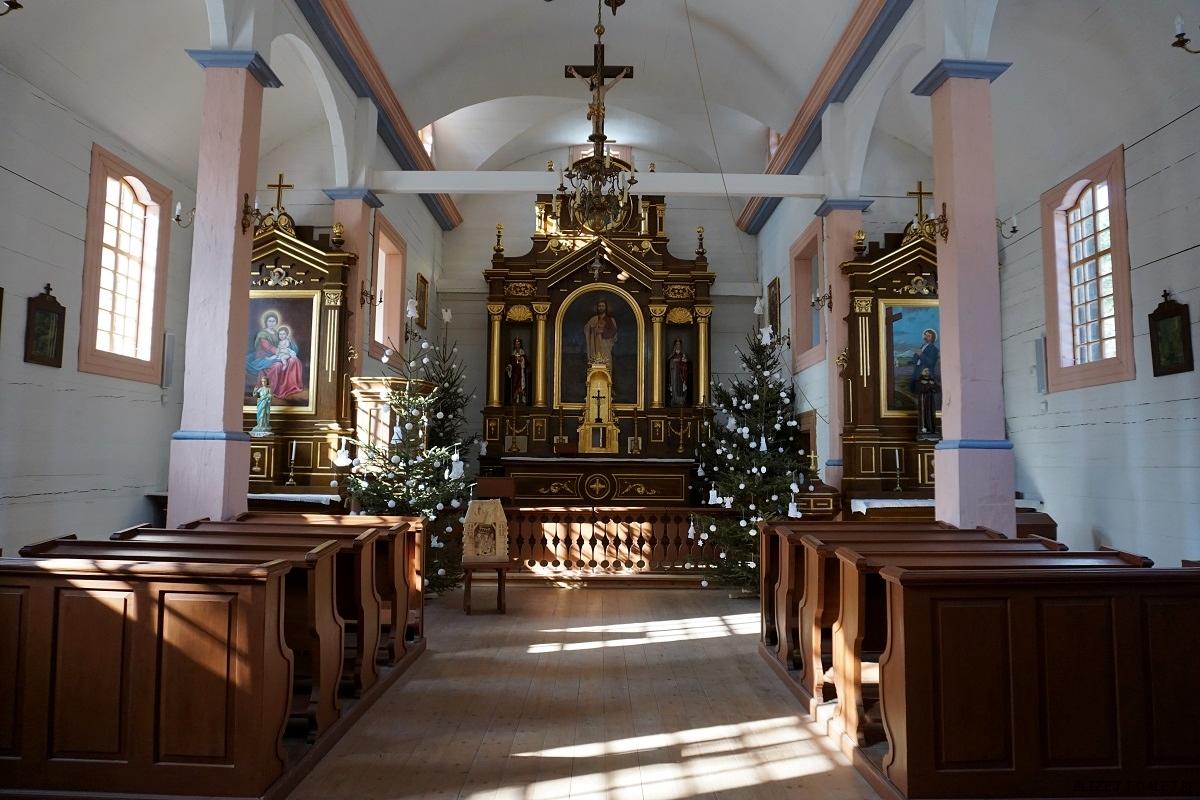 Następnie przechodzimy piaszczystą drogą wzdłuż której ciągną się klimatyczne wierzby, takie jak pamiętam z malowniczych krajobrazów polskiej wsi. Po jednej stronie drogi rozciągają się gospodarstwa i pojedyncze domy a po drugiej pola uprawne. Przez chwilę zastanawialiśmy się dlaczego wszystkie domy są po jednej stronie – okazało się, że to działanie celowe, gdyż przedstawiona wieś w skansenie to tzw. wieś rzędowa (typowa osada rolnicza).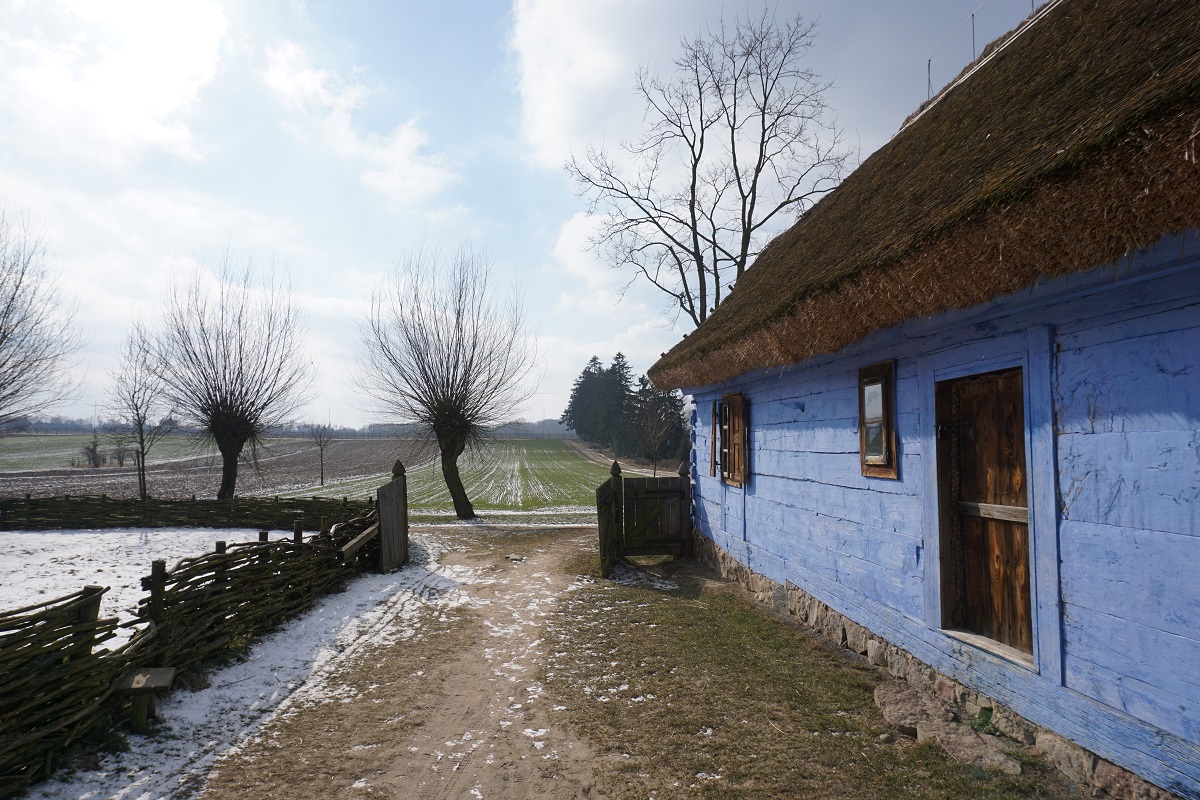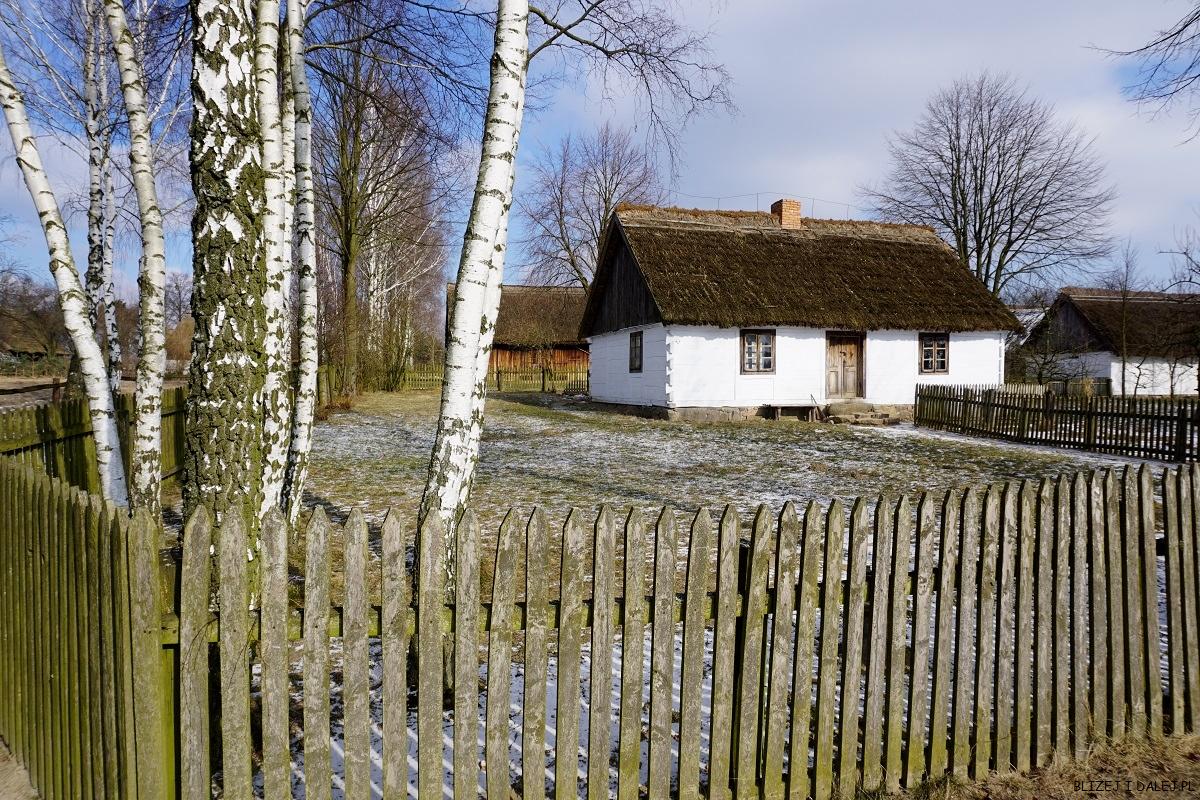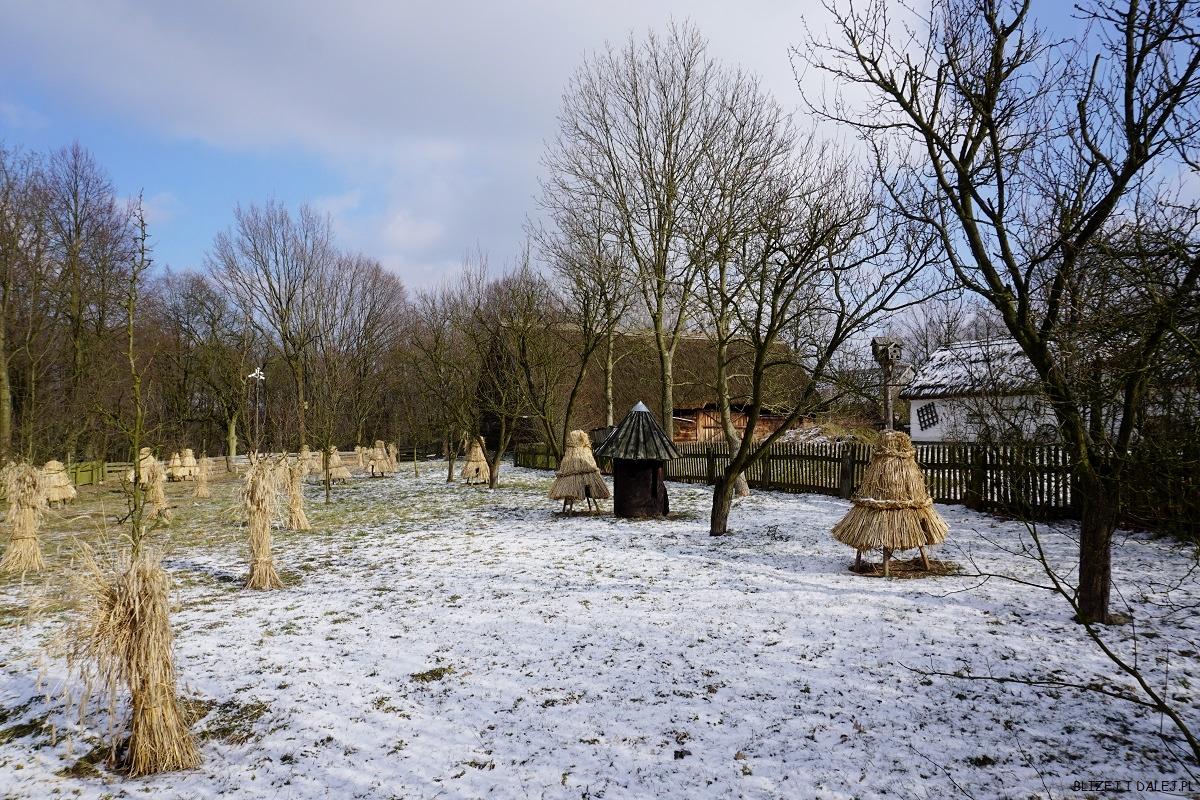 W zależności od okresu w jakim odwiedzicie skansen, wnętrza będą odpowiednio przystrojone – my odwiedziliśmy skansen w lutym, tuż przed zakończeniem prezentacji świątecznej. W domach umieszczone były kolorowo przystrojone choinki, ozdoby świąteczne, odświętne stoły zastawione jedzeniem czy też kuchnie w trakcie przygotowań posiłków np. lepienia pierogów. Ciekawe rozwiązanie, wystarczy przyjechać w innym terminie i skansen będzie się prezentować całkiem inaczej :) Ponadto, na terenie skansenu są organizowane różnorodne imprezy plenerowe związane ze zmianami pór roku takie jak topienie marzanny, gry i zabawy wielkanocne, koncerty czy gotowanie na polanie – każdy znajdzie coś dla siebie.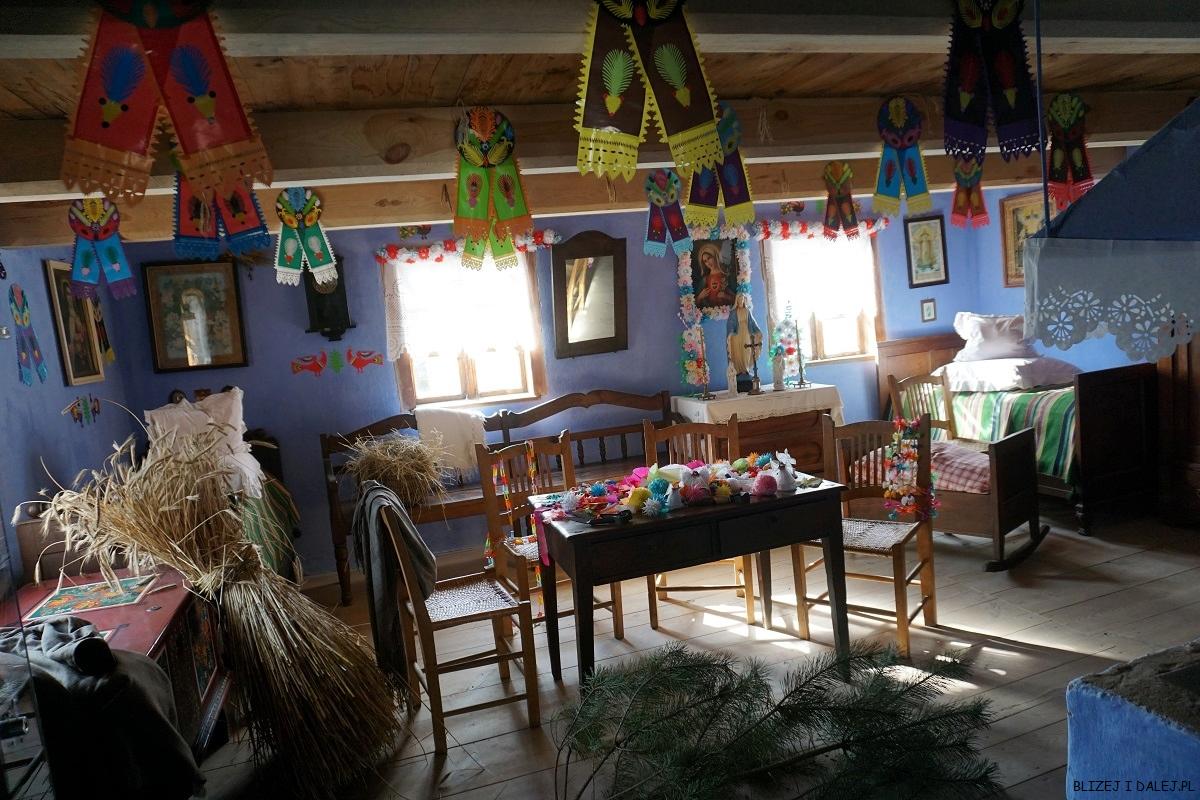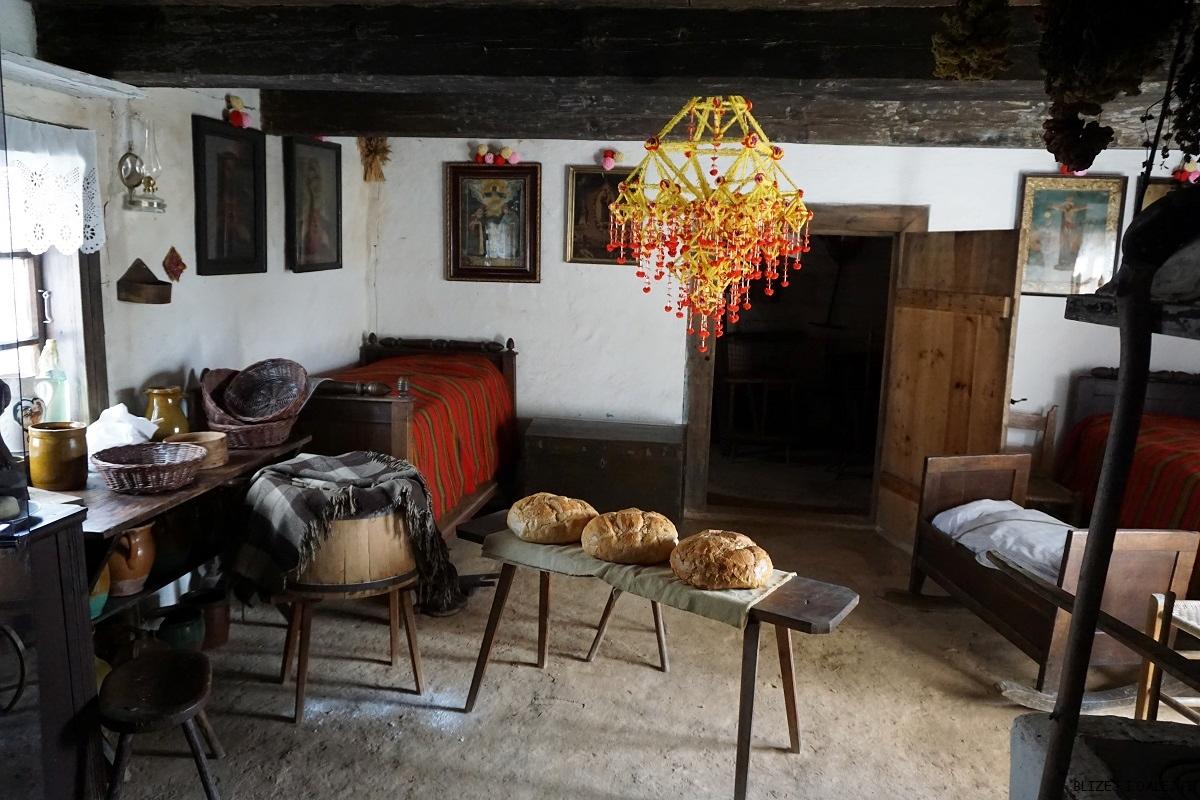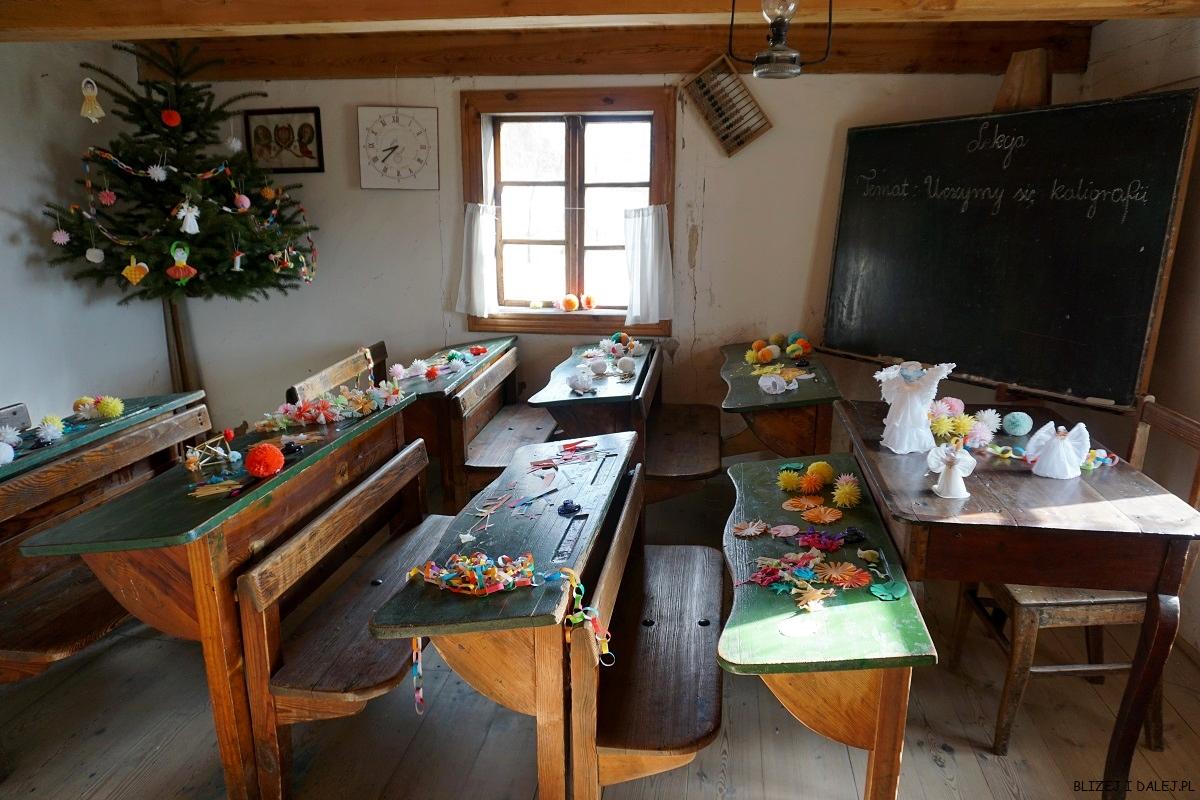 A ja oczywiście podczas zwiedzania zachwyciłam się detalami, uwielbiam okiennice – to znak rozpoznawczy polskiej, sielskiej wsi…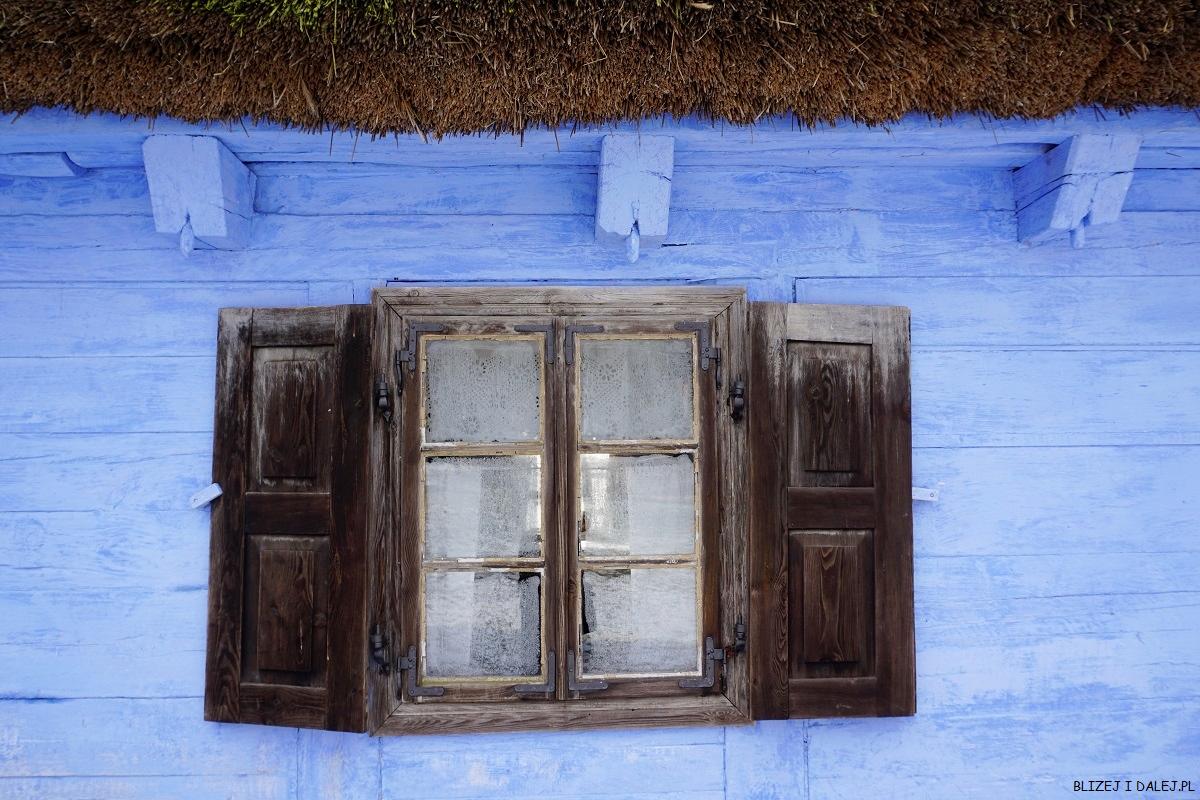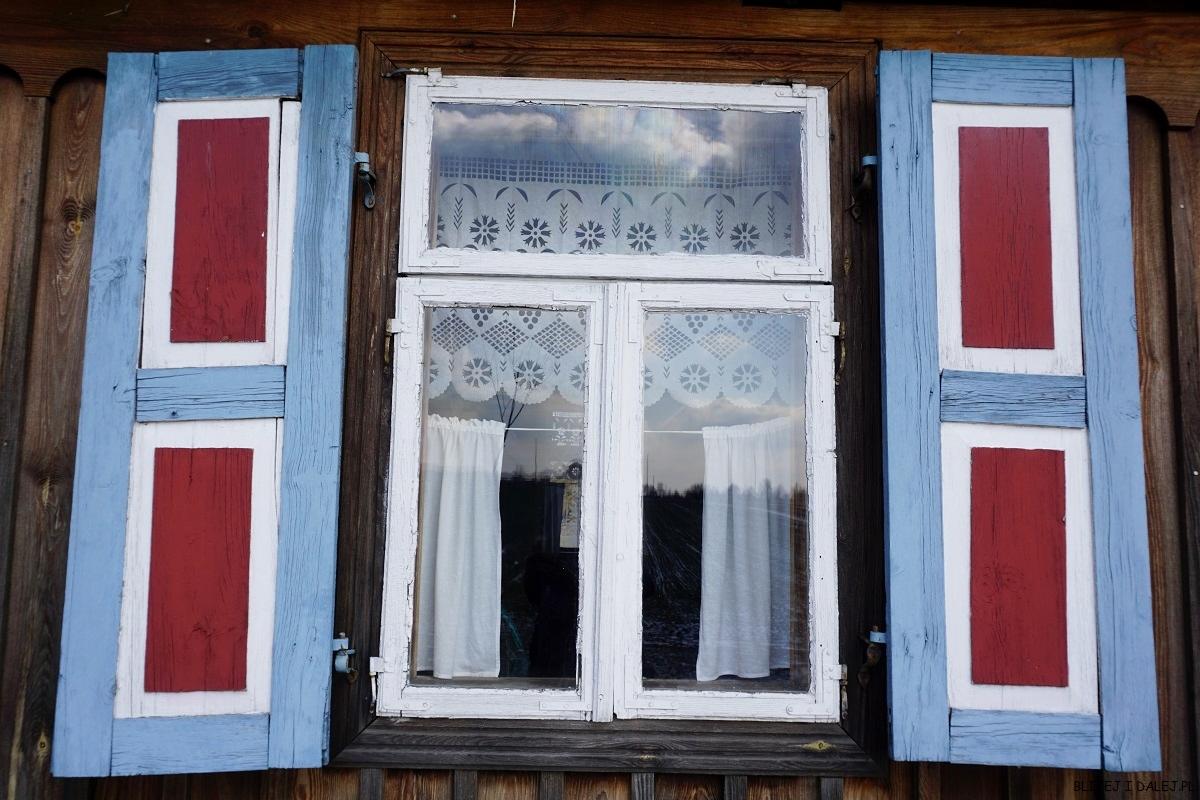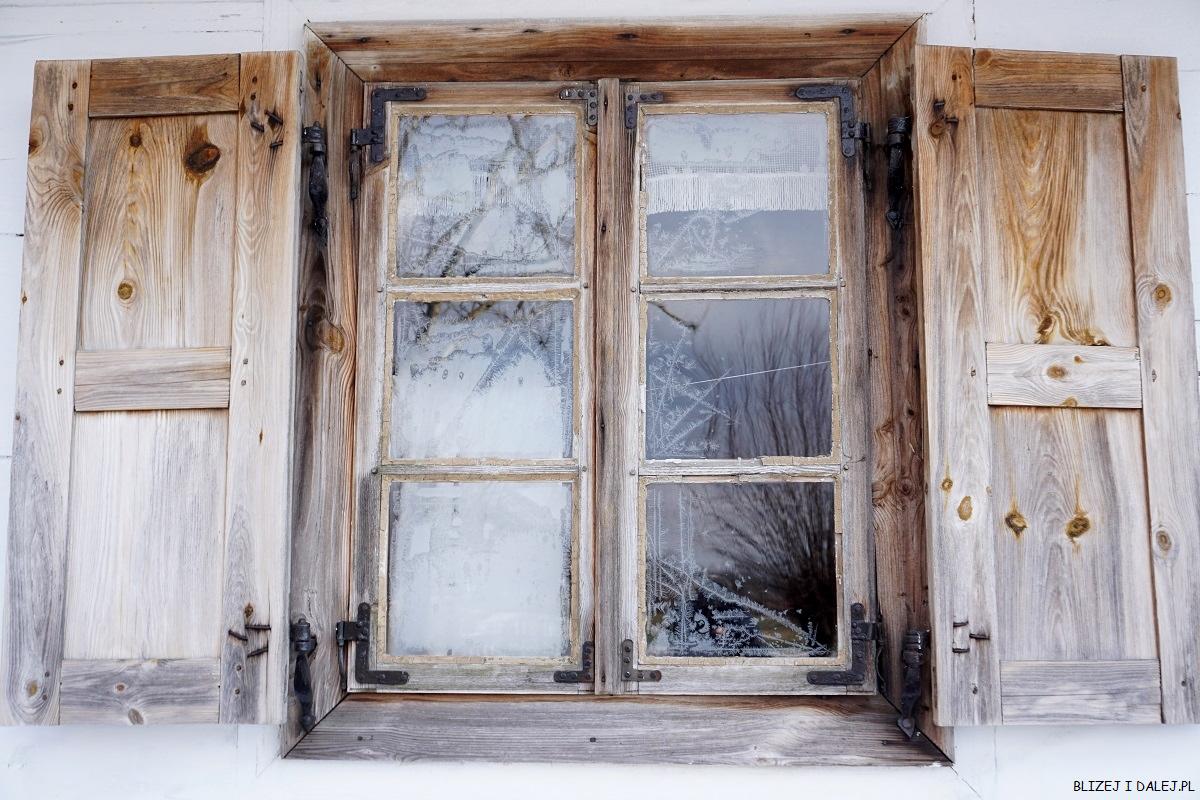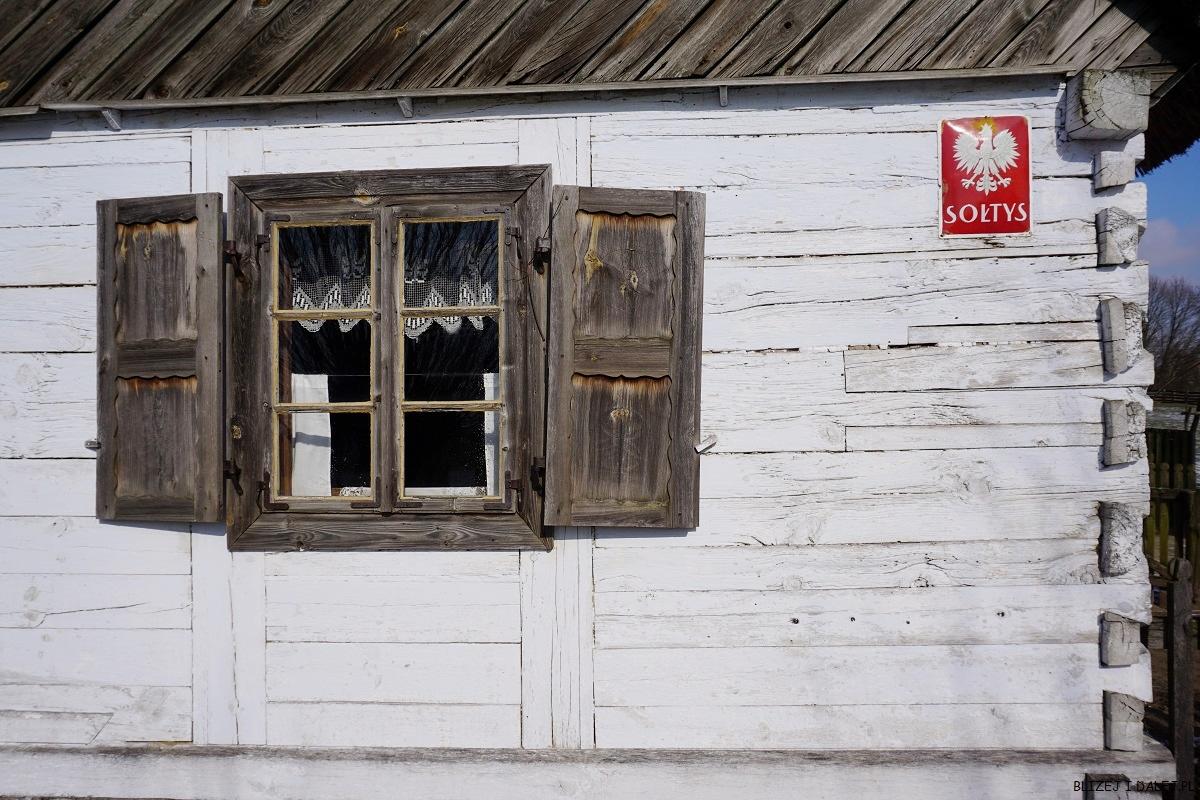 Pani przewodnik tak jak i my dzielnie znosiła mróz, jednak wszyscy ucieszyliśmy się na hasło "to już ostatnie zabudowanie" – zimno zdecydowanie przyspieszyło nasze zwiedzanie. Po zakończonym spacerze po wiejskich domostwach wróciliśmy do restauracji Trzy Żywioły w hotelu Skansen na rozgrzewający posiłek. Restauracja pozytywnie nas zaskoczyła, zarówno cenami jak i jakością oraz formą podania :) Więcej o hotelu Skansen i restauracji Trzy Żywioły (tutaj).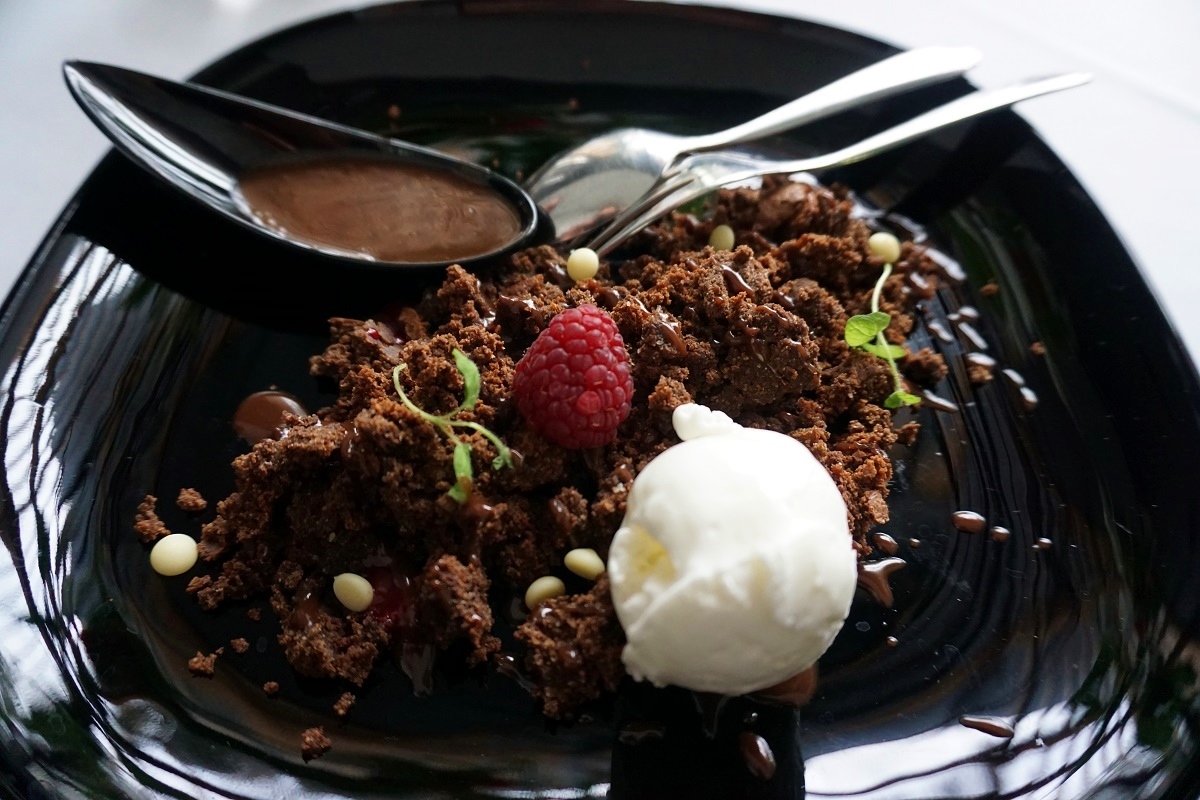 Jestem przekonana, że kiedyś wybierzemy się tu ponownie! Najchętniej w któryś z ciepłych, słonecznych weekendów – oczami wyobraźni już widzę skansen tonący w zieleni i kolorowych kwiatach :) Doskonałe miejsce na relaksujący weekend z dala od miasta i obowiązków, bez wahania polecam :)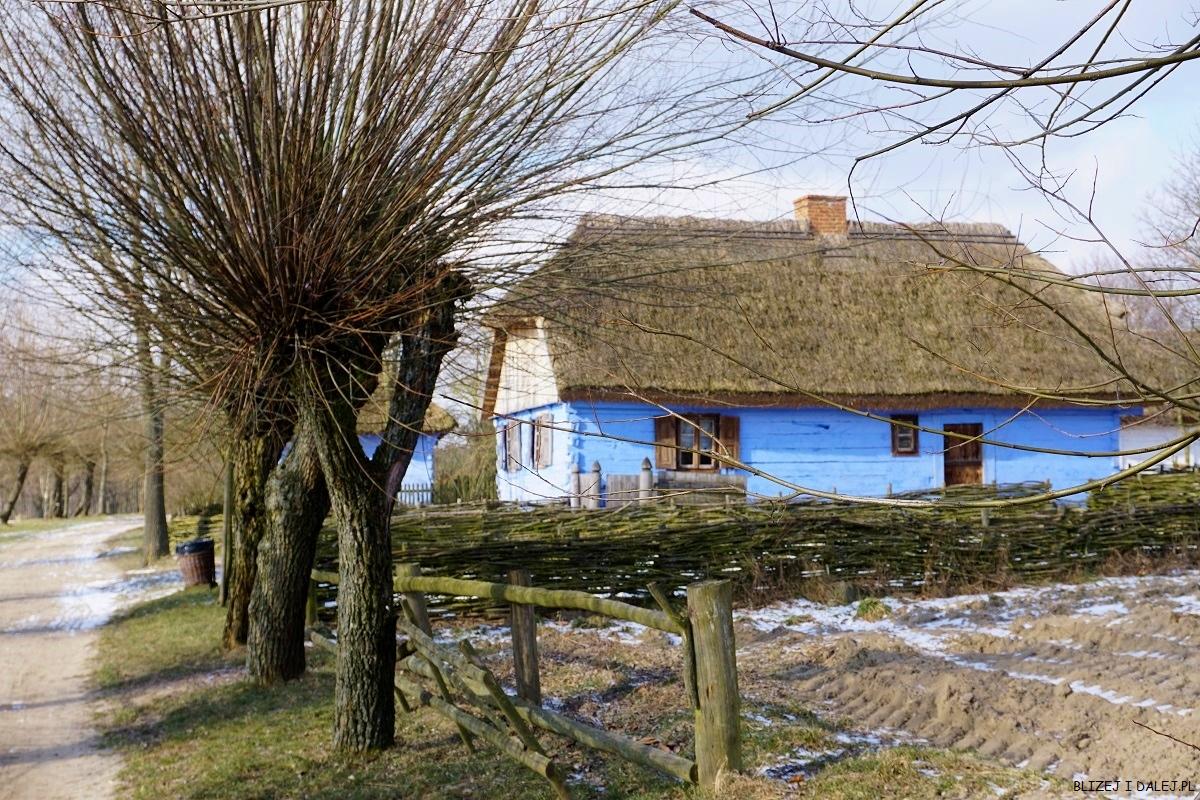 Dodatkowe informacje:
Skansen w Sierpcu – bilet wstępu 15zł/osoba, goście hotelowi 12zł/osoba, przewodnik 5zł/osoba, bilet ważny 3 dni, więcej na oficjalnej stronie skansenu (tutaj)

Hotel Skansen Conference & Spa – więcej na oficjalnej stronie hotelu (tutaj)
Więcej artykułów z Polski (tutaj).
---
You might also like